California is not short of stunning landscapes, but Mammoth Lakes is arguably one of the most stunning parts of the state. This enormous landscape is a playground for adventurers, whether you love skiing, mountain biking, hiking or rock climbing, this is the place to be.
In fact, you can find the highest ranked mountain bike park in the US at Mammoth Lakes. Now that's something to get excited about!
With a place as exhilarating and as extraordinary as Mammoth Lakes, staying in a plain old hotel room doesn't cut the biscuit. You need an accommodation that matches the energy and excitement of this place, not somewhere with white sheets and burnt toast for breakfast.
That's why I always recommend checking out Airbnbs in Mammoth Lakes. Since these vacation rentals double up as people's homes, you can bet they will be super comfortable, and in ideal areas. Not only that, but more often than not you'll find unique accommodations such as cabins and treehouses on Airbnb too!
Now I'll be honest, there are a plethora of Mammoth Lakes Airbnbs out there and separating the wheat from the chaff is no easy task, that's why I have done the hard part for you and listed the best of the best below!
Go take a look!
Quick Answer: These are the Top 5 Airbnbs in Mammoth Lakes
Overall Best Value Airbnb in Mammoth Lakes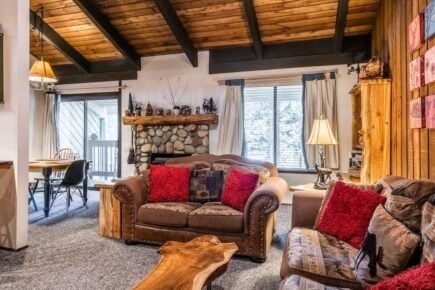 Overall Best Value Airbnb in Mammoth Lakes
Top-Floor Condo
> $$
> 6 Guests
> Tennis Court
> Shared sauna and pool
Best Budget Airbnb in Mammoth Lakes
Best Budget Airbnb in Mammoth Lakes
Condo with shared Hot Tub
> $
> 4 Guests
> Pool
> Private balcony
Best Airbnb for Couples in Mammoth Lakes
Best Airbnb for Couples in Mammoth Lakes
Condo with Mountain Views
> $$
> 4 Guests
> Free parking
> Indoor fireplace
Best Airbnb for Families in Mammoth Lakes
Best Airbnb for Families in Mammoth Lakes
Luxurious Townhome
> $$$
> 10 Guests
> Free parking
> Golf course views
Over-the-Top Luxury Airbnb in Mammoth Lakes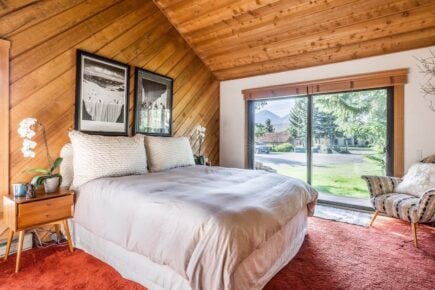 Over-the-Top Luxury Airbnb in Mammoth Lakes
Condo near the Mountain
> $$$$
> 10 Guests
> Lake access
> Mountain views

Unlock Our GREATEST Travel Secrets!
Sign up for our newsletter and get the best travel tips delivered right to your inbox.
What to Expect from Airbnbs in Mammoth Lakes
Before I dive into the best Airbnbs, let's quickly look at what you might expect. First of all, let's talk about money. I know, it's not fun to talk money but I gotta be real with you; Mammoth Lakes is a HOT destination and for that reason, accommodation prices are high. Not just Airbnb though, in fact, hotels are pretty much the same price.
The good news is that regardless of when you go to Mammoth Lakes, there's an endless list of things to do and see. From skiing, snowboarding, and dog sledging in the winter, to hiking and mountain biking in the summer. It's a wonderland for people who love adventure and the outdoors! And the best part? Airbnbs put you right in the thick of it. You can expect the best locations when choosing one of these accommodations.
If you're looking for somewhere more remote. No problem, you can find Airbnbs outside the town that even has a free shuttle to take you into town. Better yet, pick an Airbnb that is walkable to the Village where you will find countless bars, restaurants, and coffee shops.
Don't even worry though, even if you have a limited budget, there is a wide variety of Airbnbs in Mammoth Lakes. Let's take a quick look at the most common types of accommodation.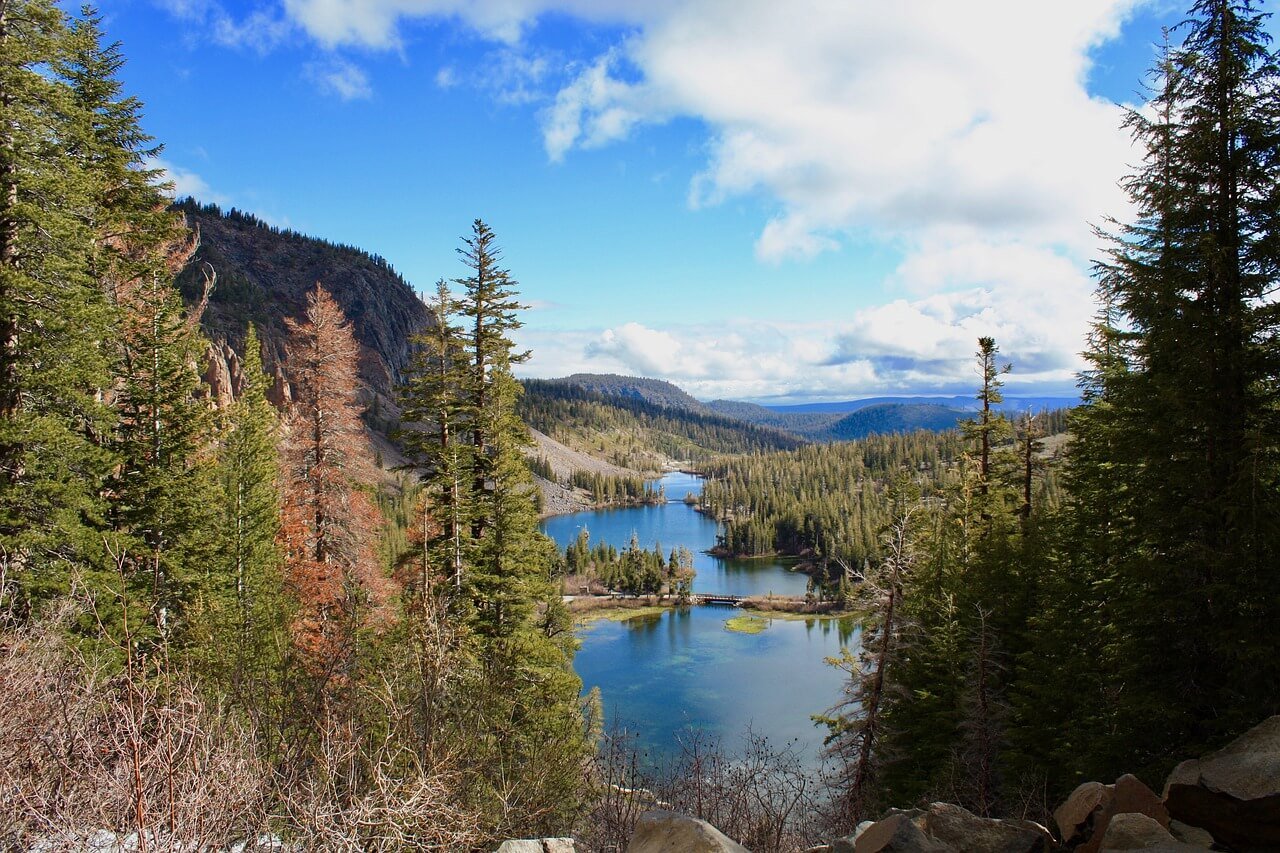 Private room
Perfect for solo travellers who have a budget to stick to, private rooms are the cheapest and most common type of accommodation you will find.
Don't worry though, you still have a space all to yourself and you might also find the company of other travellers in shared areas such as living and dining areas. Sometimes, you might even share with the host, which is great for learning about the area and getting tips about what to see.
If you're not keen on sharing the bathroom with anyone, make sure you pick a room that comes with its own bathroom too.
Condo
Condos are like apartments but they are on the smaller side, so they are more suited to a solo traveler or a couple of people. Sometimes, you might find a condo big enough for a whole family or a group of friends, but usually no more than two or three bedrooms. The great thing about condos is that they come with hotel-like amenities such as shared pools, gyms, and saunas. Condos are common in Mammoth Lakes so you'll likely always find one near the Village, so you don't have to spend extra on transportation.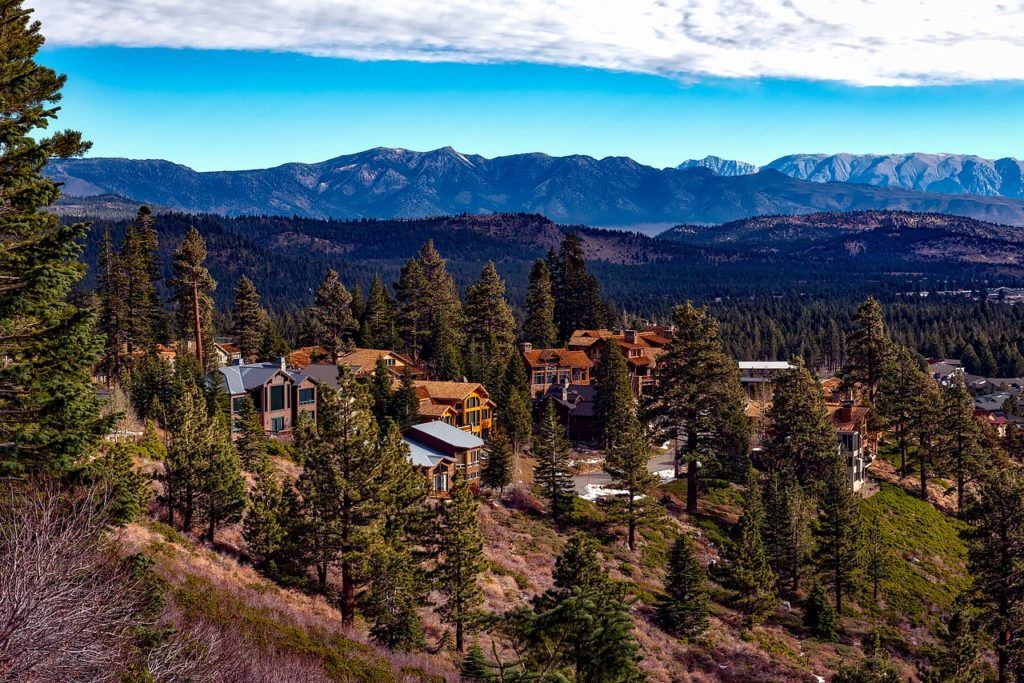 Cabins and Chalets
Okay, these are my favourite. Picture the mountains and the lakes, the pine forests and the wildlife chirping in the distance. Zoom in and you'll see a little log cabin with a fire pit outside. Ahh, bliss, right? Cabins and chalets are usually nestled in the trees, made of knotty pine walls and come complete with a log burning fireplace and plaid blankets to keep you warm during the winter months. There's no better place to come home to if you want to get away from it all.
Most cabins in Mammoth Lakes are skin-in ski-out in the winter, so you don't need to travel far to get to the slopes. They are also like full homes and come with fully-equipped kitchens and modern bathrooms. Some even have private decks where you can relax and sip your morning cocoa or coffee.
Why Stay in an Airbnb in Mammoth Lakes?
I can think of TONS of reasons why staying in an Airbnb beats staying in a hotel, but here are just a few of the key perks:
Unique Properties: Airbnbs come in all shapes and sizes, and some are even quirky and unique. You can stay in cabins, treehouses, yurts and farm stays…needless to say, you'll never be bored.
Affordability: On Airbnb, you can find quality accommodations that won't break the bank. There's always something for you no matter what your budget is.
Safety: Hosts and guests on the platform have been carefully vetted so you know the person you're dealing with. Also, you can chat with the host before the book and read transparent reviews from former guests.
Airbnb Experiences: Aside from being a repository of some of the most amazing places to stay in, Airbnb has a plethora of activities hosted by locals.
Last-Minute Booking: Don't even worry about arriving late at your destination without having booked anything. You can find accommodations on Airbnb that are still available for booking up until the last minute.
Top 20 Airbnbs in Mammoth Lakes
Excited to go skiing and have all sorts of new adventures? Hold on there! Let's take a look at these best Airbnbs in Mammoth Lakes first!
Overall Best Value Airbnb in Mammoth Lakes | Top-Floor Condo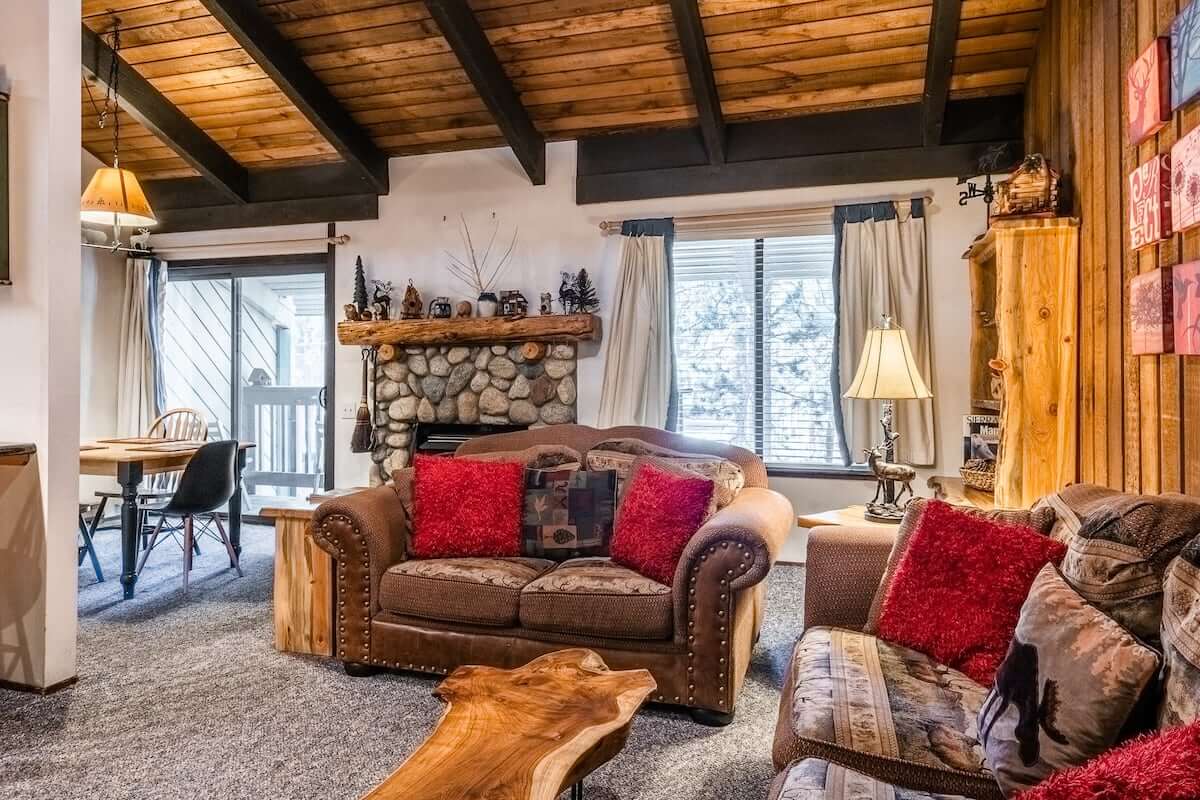 6 Guests
Shared sauna and pool
With its unbeatable location, you can easily walk to the grocery store, coffee shops and restaurants if you would rather not labour in the fully-stocked kitchen. Bike and ski rentals are only a few steps away from the property too.
It's cozy and spacious enough for six guests, plus it comes with a pellet stove fireplace, perfect for chilly winter evenings. Have a cup of hot cocoa on the balcony while enjoying the serene views over the tennis court and the surrounding pine trees.
The hot tub and sauna are perfect for warming up in the winter, but if you're vacationing during the summer months, the BBQ is perfect for grilling meat and vegetables after a game of tennis. Travelling with kids? The rec room has ping-pong, pool table, and video games to keep them entertained.
This cozy condo with cabin feels is perfect for solo travelers or couples on a road trip in California. You'll be happy to know that you get two free parking spots.
Located in Sunshine Village, it is within walking distance of restaurants and shops so if you don't feel like cooking, you can always head out and enjoy a variety of local food.
It comes with a few onsite amenities which are shared with other guests such as the sauna, pool, hot tub, and tennis court. If you're staying during summer, the BBQ is just perfect. In addition, you're in proximity to the green line free shuttle which will take you up to Eagle Lodge, the village, and around town.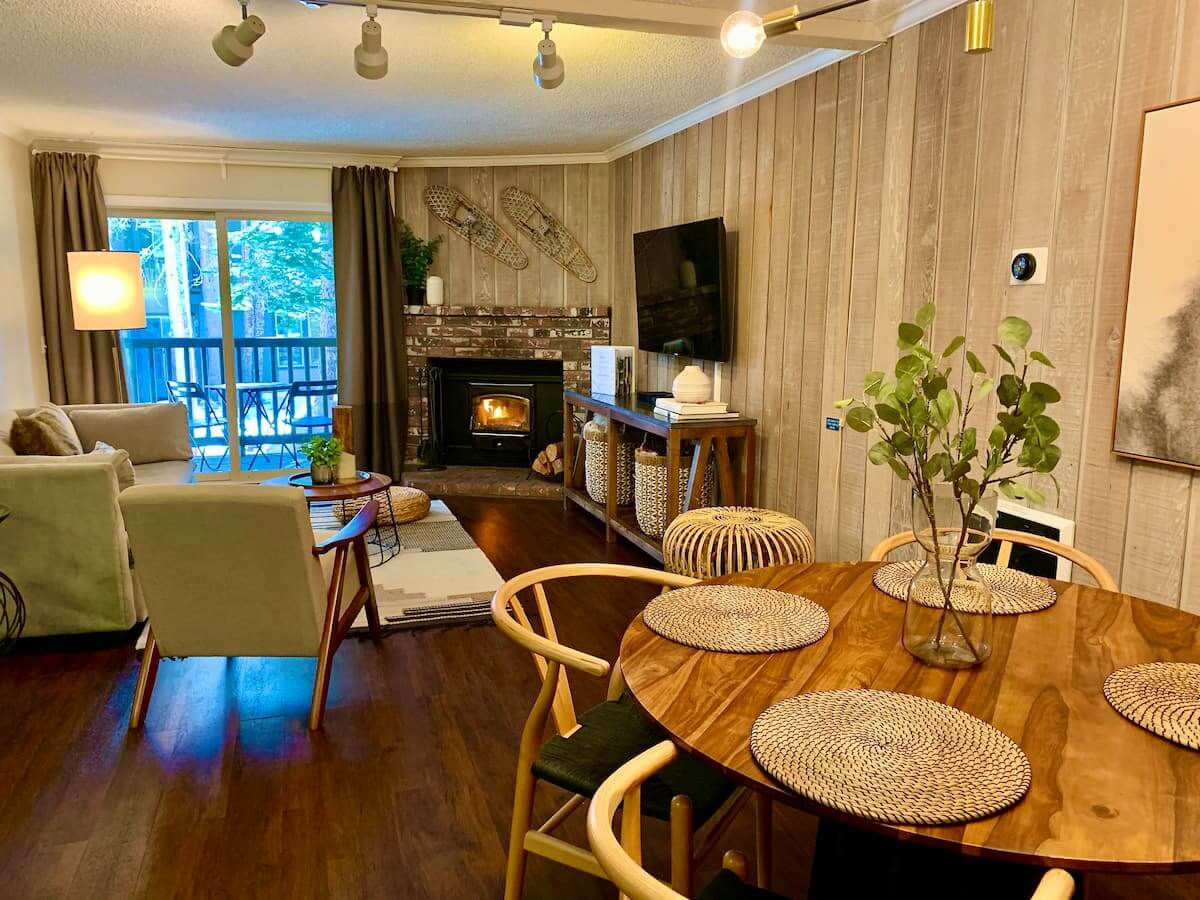 4 Guests
Laundry facilities
Situated in one of the most desirable complexes in the area, this one-bedroom condo is within walking distance to the lifts at Canyon Lodge, so you'll be in the mountains in no time.
After enjoying the slopes and the various outdoor ventures, you'll be able to come home in just a few minutes and relax in the shared hot tub. A gondola and a trolley can take you to the Village but you can travel on foot and be there in approximately 10 minutes.
The full kitchen, stocked full of spices, is waiting for you to prepare home-cooked meals. In addition, the condo has tons of board games and the recreation building on-site including a pool, ping pong table, foosball, pool tables, 2 BBQs, 3 hot tubs, and a sauna.
Is This the Best Backpack EVER???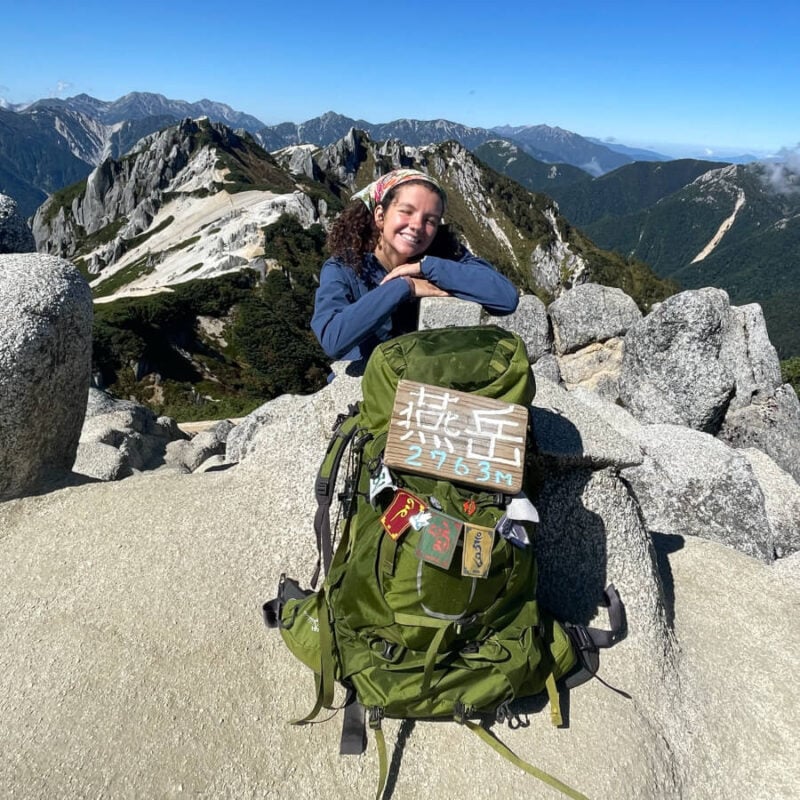 This conveniently-located condo has everything you need for a memorable few weeks' stay in Mammoth Lakes, even while working. You can conveniently get tasks done in your very own comfy workspace.
The beautiful chef's kitchen is fitted with stainless steel appliances that will make preparing meals quick and easy. For times when you want to eat out, you need not travel far and wide as the property is only five minutes away from the hub of Mammoth Lakes. With just a few steps, you can enjoy the plethora of nightlife and restaurants all year round.
Make sure to visit around the Blues and Bluesapalooza Beer Festivals which is just around the corner from this property.
You can relax in the pool during warm months or the hot tub and sauna after spending the day trying out all sorts of fun things in the area during winter. A few other amenities which guests have access to are the rec room with billiards, ping-pong, and arcade games, as well as the onsite laundry facilities.
Located in the heart of Mammoth, this contemporary condo is perfect for a group of four who don't want to spend so much while vacationing in Mammoth Lakes. Guests have full access to the entire condo, as well as the shared amenities which include the pool and hot tub, both perfect for rejuvenation and relaxation.
You're only a short walk away from restaurants, coffee shops, bakeries, and bars but if you'd like to stretch your budget as much as you can, you can get a variety of ingredients from the nearby grocery stores and cook your own meals in the kitchen.
Hop on one of the free shuttles that take you around town or make good use of the nearby bike paths if you're looking for some cycling fun and adventure.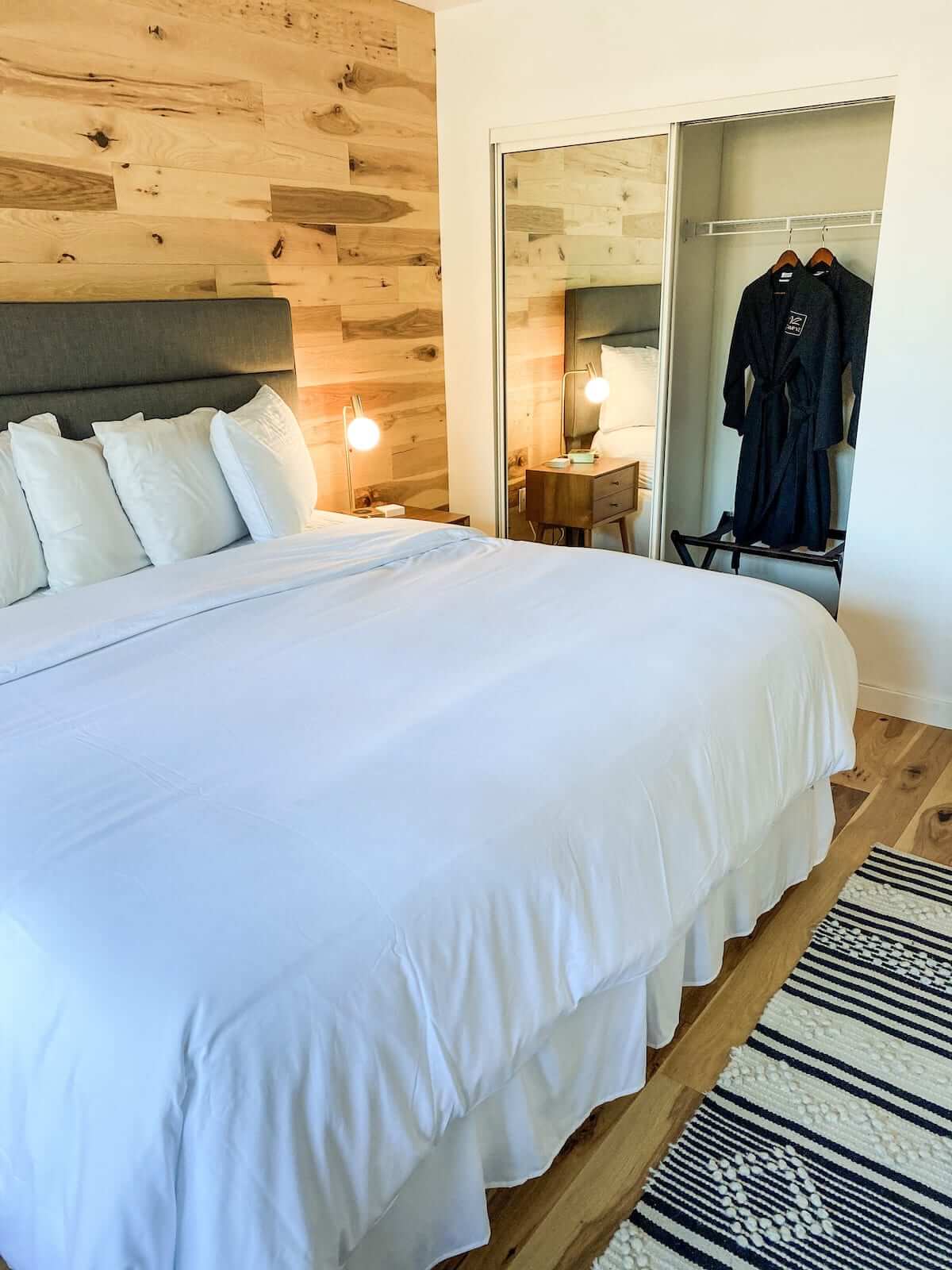 Located right in the heart of the Village at Grand Sierra Lodge, this gorgeous cabin will make you feel like you're in the woods, but also guarantee you modern facilities.
Located on the top floor, you'll be greeted by amazing views of the beautiful surroundings every time you look out the window or out the balcony. Start the day by brewing a cup of coffee or head downstairs for a latte before heading out to conquer the ski slopes or hiking trails.
A host of amenities for you to enjoy include secure underground parking, ski storage, a shared hot tub, and a shared pool. Right at your doorstep are a variety of bars, restaurants, and coffee shops where you get amazing happy hours and drink specials with pub-style bars to sophisticated wine bars.
Best Airbnb in Mammoth Lakes for Families | Luxurious Townhome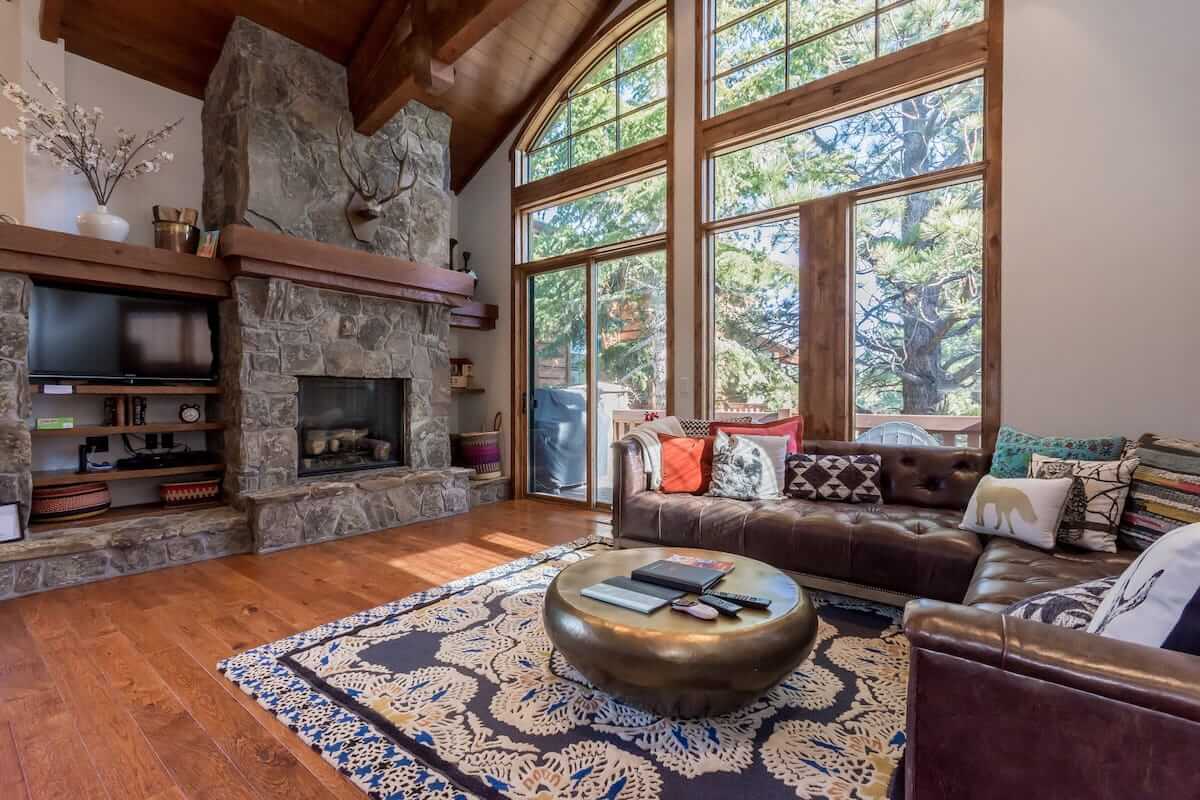 10 Guests
Golf course views
Have a grand time with the family in this massive townhouse that has room enough for 10 people. Located on the Sierra Star Golf Course, you have a home with modern convenience, incredible golf course views, and alpine design.
With just a few steps up the road, you can enjoy everything that the village has to offer such as a variety of restaurants and lively nightlife. You can hop on the gondola to access Canyon Lodge or jump on the red line shuttle to go to the main lodge.
Gather the whole family around the fireplace and take turns telling stories or go in the private Jacuzzi that boasts beautiful forest views. Go on a fishing expedition at Lake Mary and Lake George and afterwards, get the whole family to help you transform the fresh catch into delicious meals in the professional-grade kitchen.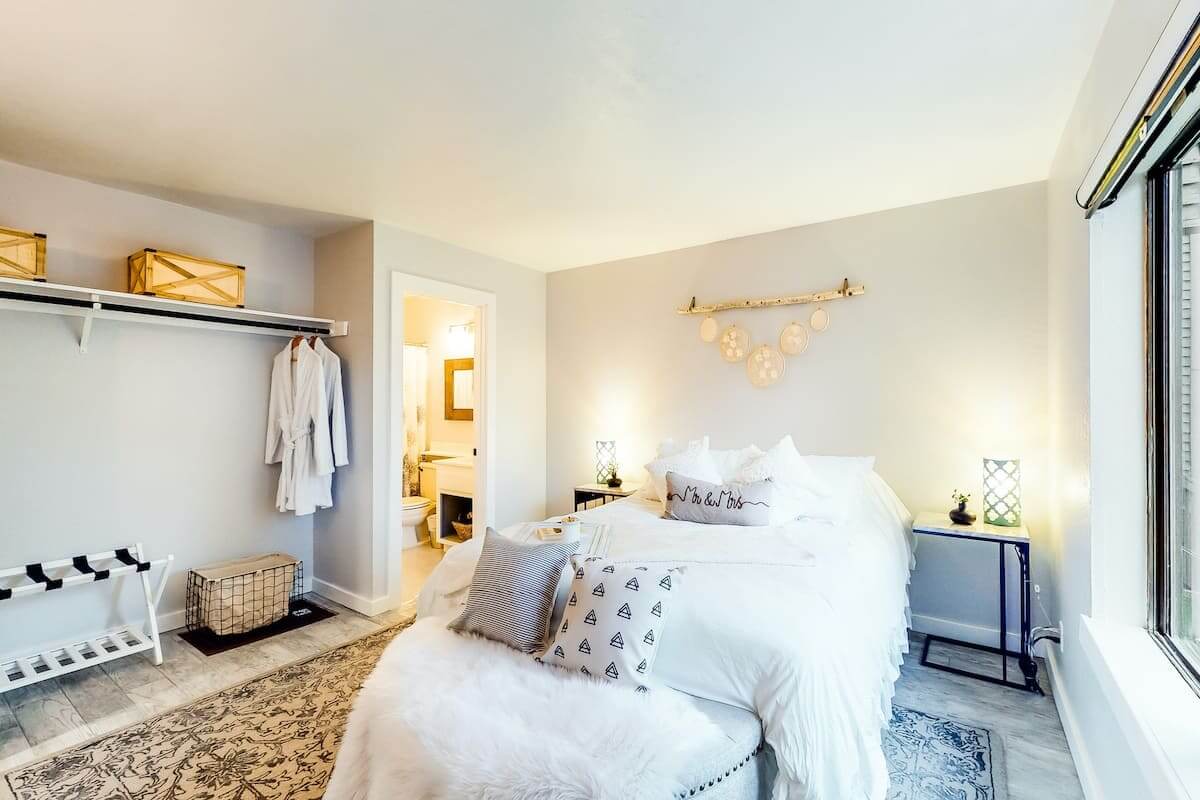 This condo will help you reignite the fire in your relationship. Elegant, stylish, and peaceful, it has all the amenities you will need for a pleasant stay. Want to flex your culinary muscles? The well-equipped kitchen is waiting for you so you can prepare sumptuous meals for your partner. After a hearty meal, you can both snuggle in front of the fireplace, watch your favourite show, or head to the screened-in hot tub for some relaxing time.
The home's excellent location means you're only a short ride away from the downtown area and the many slopes which guarantee excitement and adventure.
You can ski and snowboard and dine in one of the many nearby restaurants afterwards. Even if you come during the warm months, you and your partner still have plenty of things to do such as tee off in the golf course or go rock climbing.
Best Airbnb for a Weekend in Mammoth Lakes | Condo w/ Pool & Sauna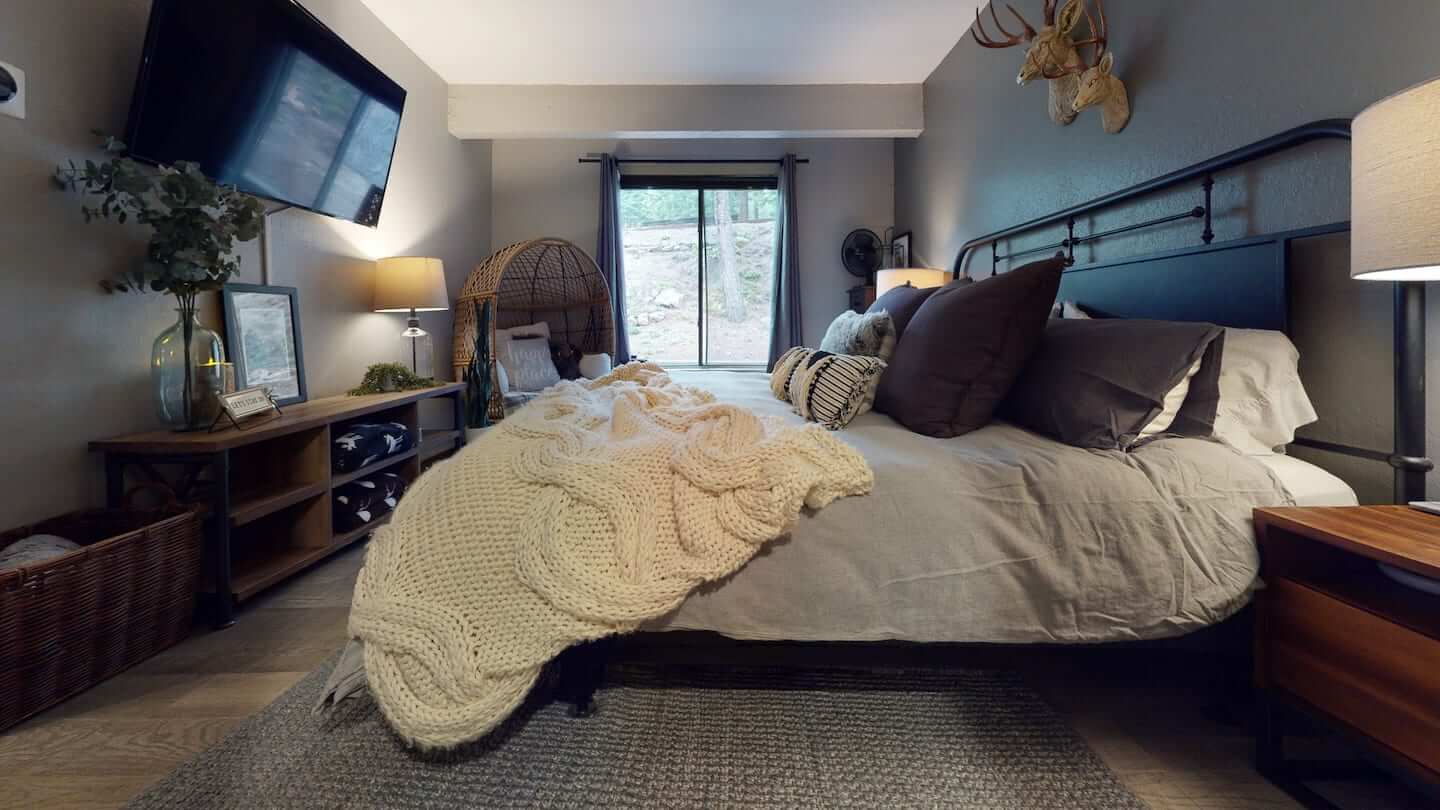 2 Guests
Laundry facilities
Located just across the street from the main village of Mammoth Lakes, you are within arm's reach of the best retail shops, restaurants, and nightlife. Just a few steps from the condo and you are already in the thick of the action. If you're feeling adventurous, you can hop on the gondola and be on the hill in just a few minutes and ready to try a variety of sports.
Situated almost in your backyard is The Brewery where you can hang out with old friends or make new ones while enjoying the excellent food and beer. Even if you are only looking for a place to stay in Mammoth Lakes for a weekend, you can cover a lot! What more could you ask for?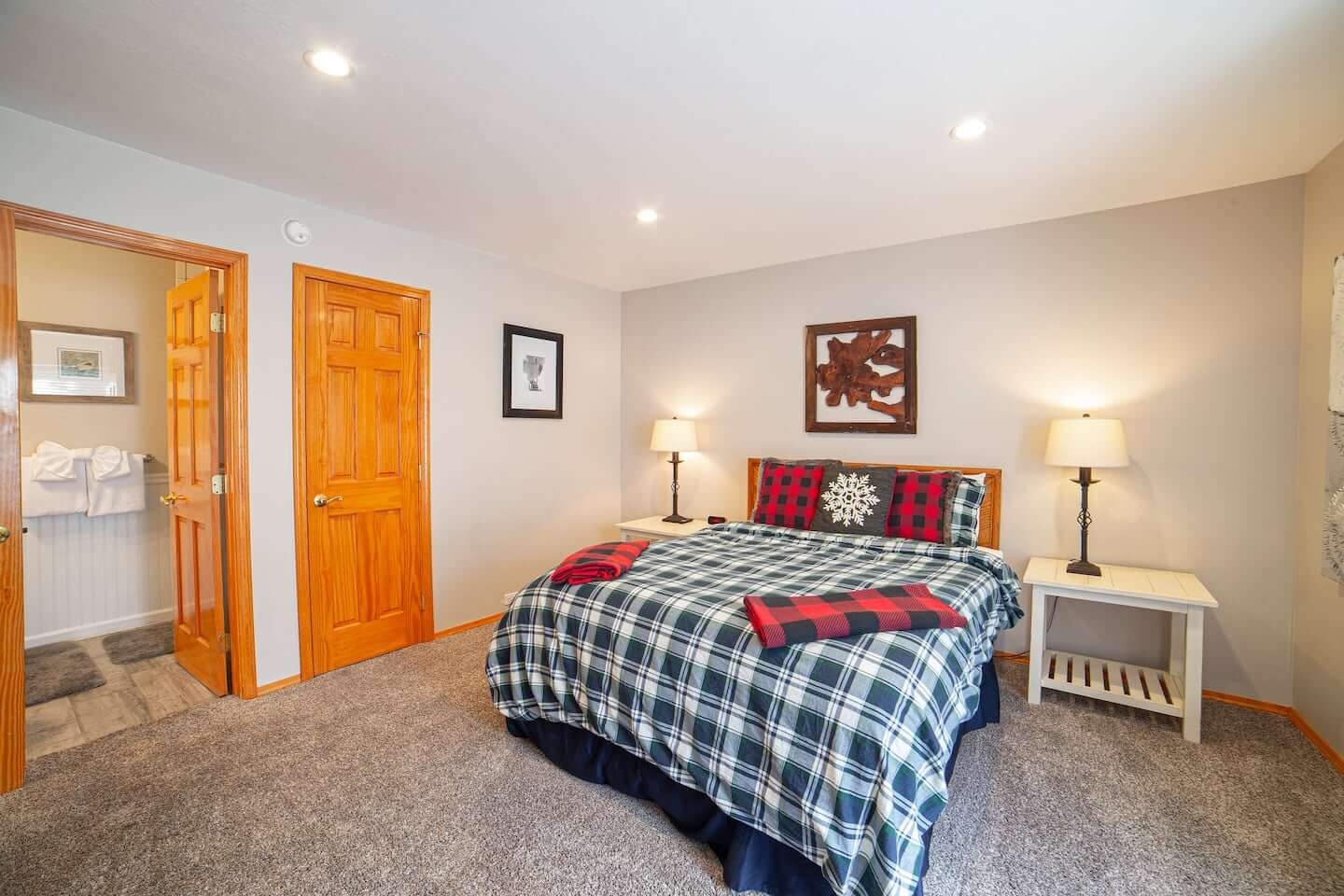 10 Guests
Close to free shuttle
Enjoy what Mammoth Lakes has to offer in this spacious condo in the heart of Mammoth Lakes. Head to the adjacent Sierra Star Golf Course if you feel like trying your luck on the greens. Have an adventurous day at the ski slopes or travel anywhere in town with ease and convenience with the nearby shuttle that takes you anywhere and everywhere in Mammoth Lakes.
Enjoy the shared pool and Jacuzzi to your heart's content or have a game of pool or table tennis with friends. If you'd rather eat in to save some cash, you can grill some meat and veggies and enjoy a nice meal with friends with a glass of your favorite drink.
The kitchen has plenty of room for prepping food and you can pick up grocery and food items from Von's Grocery Store which is only half a mile away.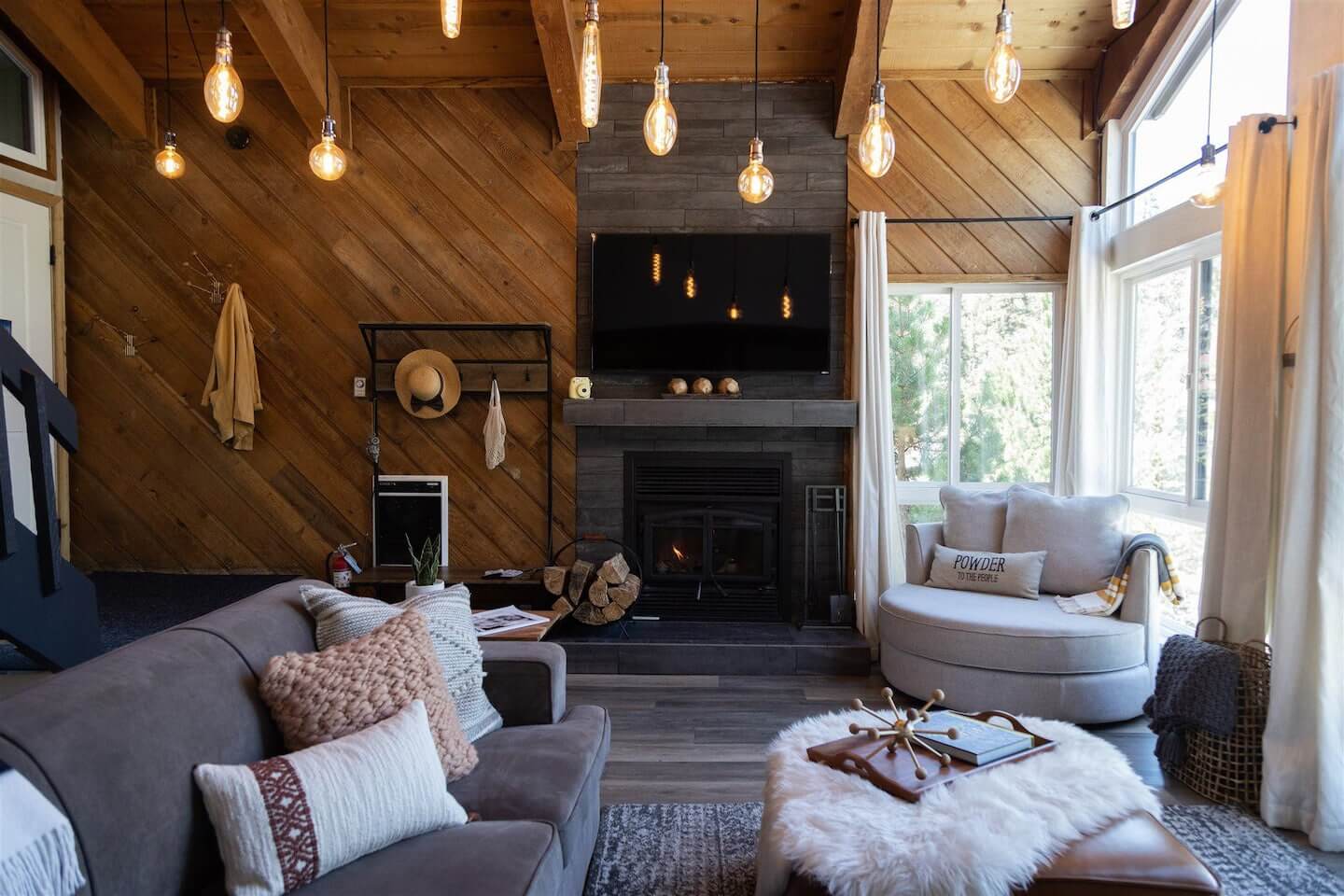 This is the only place in Mammoth Lakes where you should spend your honeymoon in. The comfortable beds are going to make it difficult for you to get up and explore the surrounding area and the host of unlimited activities, but there's plenty to do even when you choose to stay in.
There's a smart TV, cable, and a variety of board games in the entertainment nook. You can snuggle with each other in front of the cozy fireplace and discuss your plans for the future or just enjoy a relaxing time in the shared pool, hot tubs, or sauna.
You'll enjoy being able to walk to Canyon Lodge and the village gondola. The free shuttle stops nearby the property and will take you all around town. There's world-class skiing, hiking, golfing, and fishing waiting for you and you don't even have to worry about a thing as the condo is outfitted with everything you need for the perfect mountain getaway.
Bask in the lap of luxury at this mountain lodge, which is the perfect escape from the city. Only a few minutes from the mountains and within easy reach of town, this is the ideal place to call home while enjoying the majestic beauty of Mammoth Lakes.
You can rest easy knowing you will be able to come home to heated mattress pads after a day spent enjoying the hiking trails during summer or the ski slopes during winter. You can spend the evenings cuddling with one another in front of the fireplace.
This modern and smart home is outfitted with the latest technology so you can easily adjust settings with the touch of a button. A few steps away from the condo are community hot tubs and saunas. There's also a free shuttle service that will take you anywhere in town and endless outdoor pursuits, as well as free hiking trails, cross country ski trails, and national parks nearby.
Most Beautiful Airbnb in Mammoth Lakes | Cosy Luxury Home
This home deserves the most beautiful title because not only is it a beautiful place to call home, it's surrounded by gorgeous crystal-clear lakes and spectacular mountain views. Everywhere you look, you see nothing but views worthy of being on postcards.
Tucked away in a quiet abode about five miles away from the ski area and less than an hour from Yosemite National Park, it's the perfect place for nature and adventure lovers.
Regardless if you come in the summer or in winter, there are plenty of things to see and do and you'll always have a cozy place to come home to after exploring the breathtaking surroundings. Hang out in the patio with a cup of joe or your favorite cold beverage or make good use of the communal hot tub, the perfect way to end the day.
Best Airbnb for a Weekend in Mammoth Lakes | Condo with Hot Tub
6 Guests
Multiple spas and saunas
Ready to welcome a group of friends or even a small family for a weekend in Mammoth Lakes, this home offers a host of amenities that can make your vacation unforgettable including a fitness room, badminton court, tennis court, pools, and a few saunas and spas.
Fire up the grill if you're staying during the summer months and have delicious barbecued meat or enjoy the wood-burning fireplace during the cold winter months.
You can make homemade meals in the fully-equipped kitchen for everyone to enjoy in the spacious dining room. Located just about a quarter-mile from Eagle Lodge, you are conveniently close to a load of coffee shops, restaurants, and stores, should you not feel like cooking.
8 Guests
Shared outdoor heated pool
This centrally-located hidden gem in Mammoth Lakes is only a minute away from the slopes and a mile away from the Village.
Visiting in the summer? The golf course is only across the street so you can quickly get on the greens and start putting away to your heart's content. Various hiking and cycling trails are nearby too if you wish for adrenaline-pumping pastimes. Have a go at the BBQ and enjoy meals at the extra-large deck while enjoying the outdoor heated pool at the same time.
A variety of activities is waiting for you to try during the cold months such as dogsledding, skiing, and snowboarding. The giant meadow located right in front of the complex transforms into a fun playground during winter. At the end of the day, you get to come home to swanky digs with the softest and most comfortable beds for the best sleep ever!
Best Airbnb in Mammoth Lakes for Backpackers | Private Room in B&B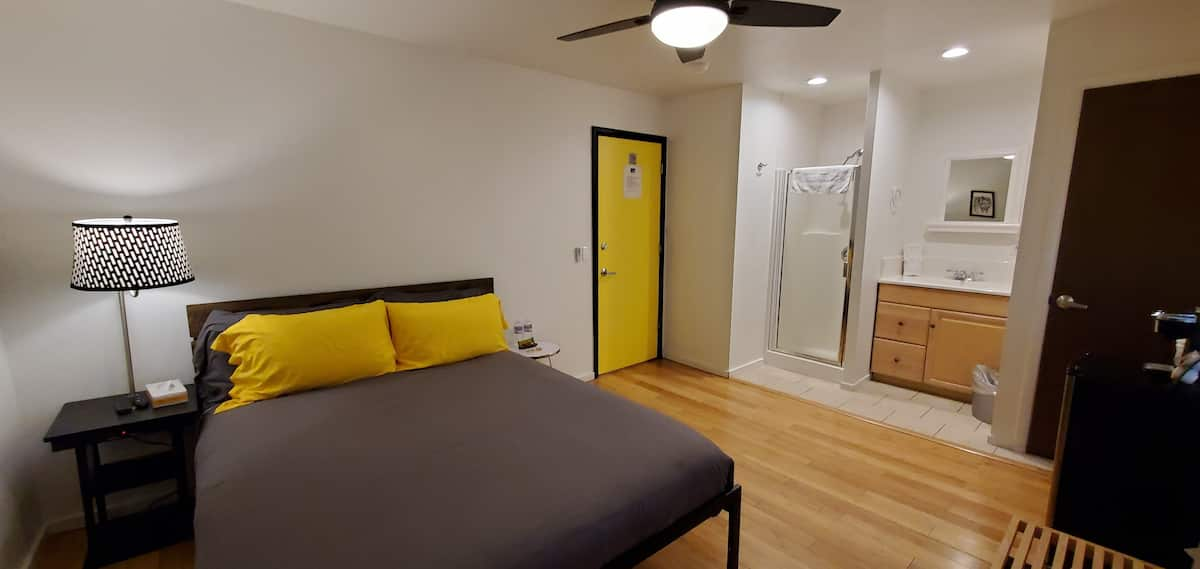 If you're looking for a cost-effective stay near the mountains while backpacking in California, this charming little spot in a bed and breakfast is perfect. Located conveniently near the brewery and the Village, it is the ideal starting point for those searching for outdoor adventure options.
After a full day spent outdoors, you can retire in your comfy room or enjoy the company of other guests in front of the fireplace in the common area downstairs. Lots of coffee shops and restaurants are nearby so with just a few steps you can get a delicious meal. Need some retail therapy? Various shops are close by too.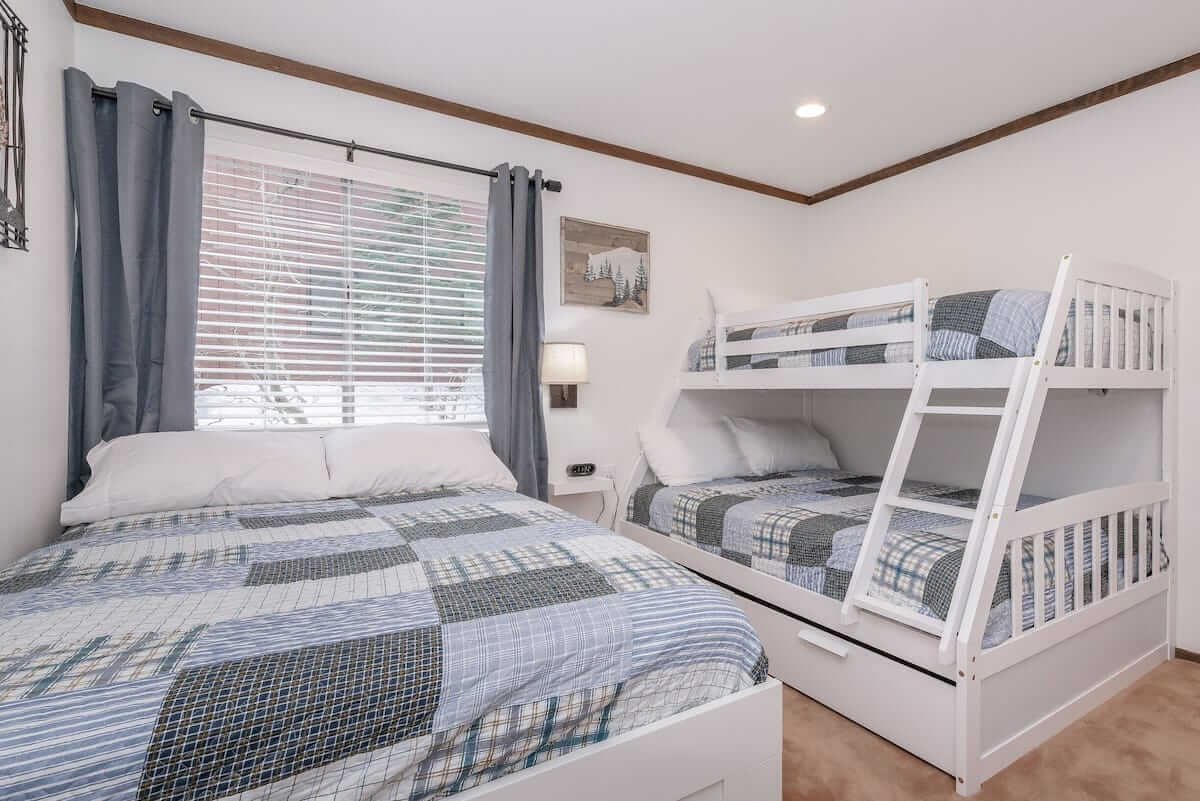 6 Guests
Laundry facilities
Location, location, location! When you're travelling with your family, it's all about location. Walk to the gondola for easy access to the slopes or the Village, the hub of Mammoth's dining with many different restaurants to choose from.
We all know that constantly eating out can take its toll on your wallet so make good use of the fully-equipped kitchen, which has everything you need for delicious meals.
Mammoth's transit system has a stop half a block away from the home, so you can effortlessly hop on a bus that will take you anywhere around town. Just a short walk down Minaret Road is the Woods, the entertainment area in the Lakes and the home of various entertainment and arts festivals.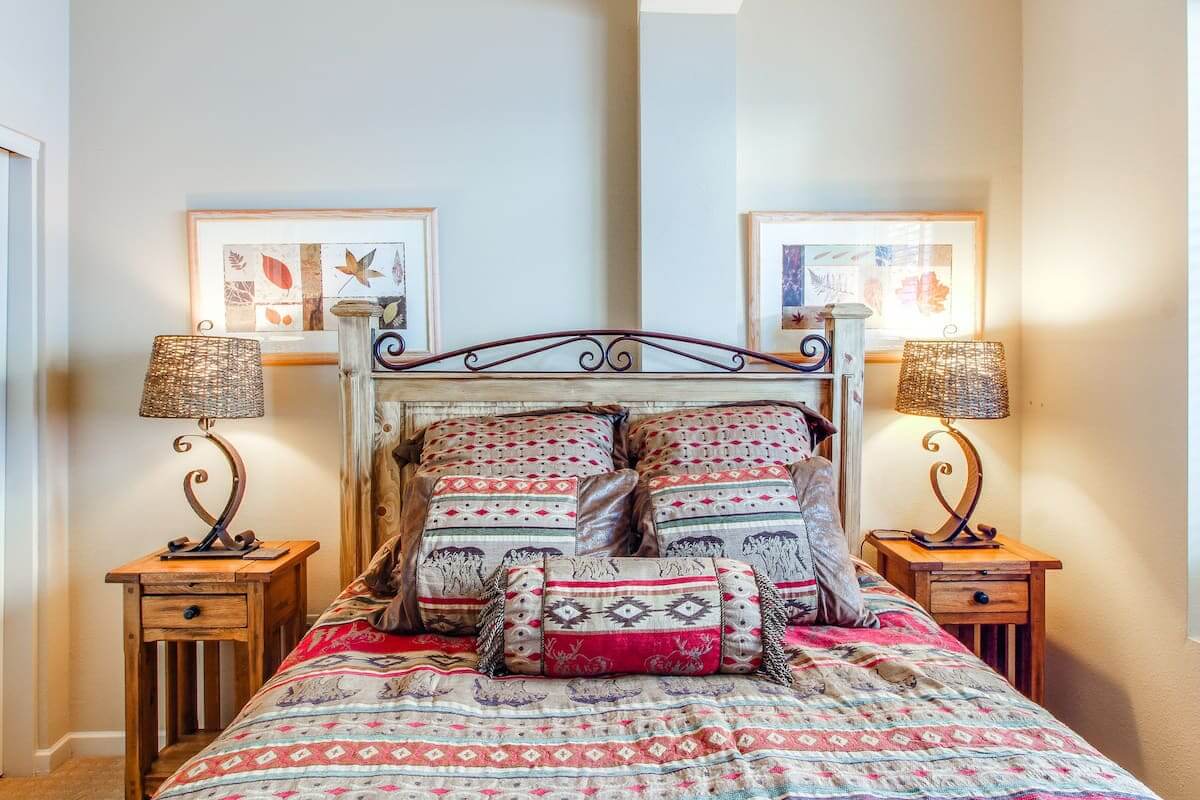 This Mammoth Lakes hideaway comes with a private deck, the perfect place to start your day, where you can sip your morning coffee or hot cocoa before heading out for an adventure. At night come home to home-cooked meals prepared in the well-equipped kitchen and afterwards warm yourself in front of the fireplace with a nice book.
The stunning views of the Sherwin Mountains will instantly make you feel relaxed. Both the Little Eagle Lodge and Eagle Express are less than 400 yards away from the property and the Green Line makes its stop at the end of the street so getting around is easy, fast, and convenient.
The slopes are great for skiing in the winter and the pool is perfect for taking a dip during the warm summer months. No matter the season, you'll enjoy a few weeks' stays here.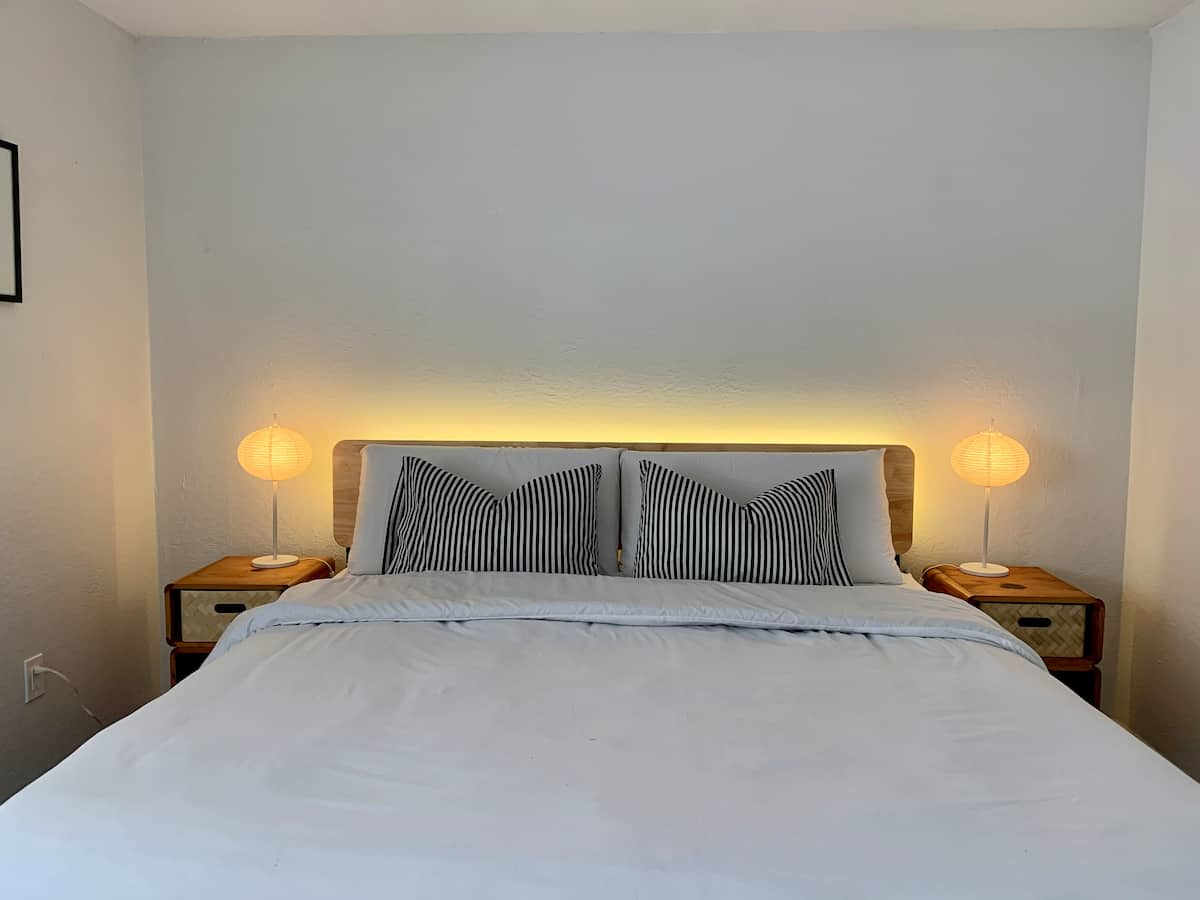 4 Guests
Shared outdoor heated pool
Let Mammoth Lakes serve as your inspiration for your first novel as you type away in this condo's office nook or just make good use of it to finish all your work while on vacation.
Afterwards, you can go to a private balcony to enjoy the magnificent mountain views and relax. Cozy and comfy, the property is situated on a quiet cul-de-sac next to Sierra Star Golf Course but it close enough to both the slopes and the Village.
This spacious abode is roomy enough for four people and comes with a shared sauna perfect after a winter's day spent on the slopes, a shared outdoor heated pool that's ideal for summer, and a shared hot tub.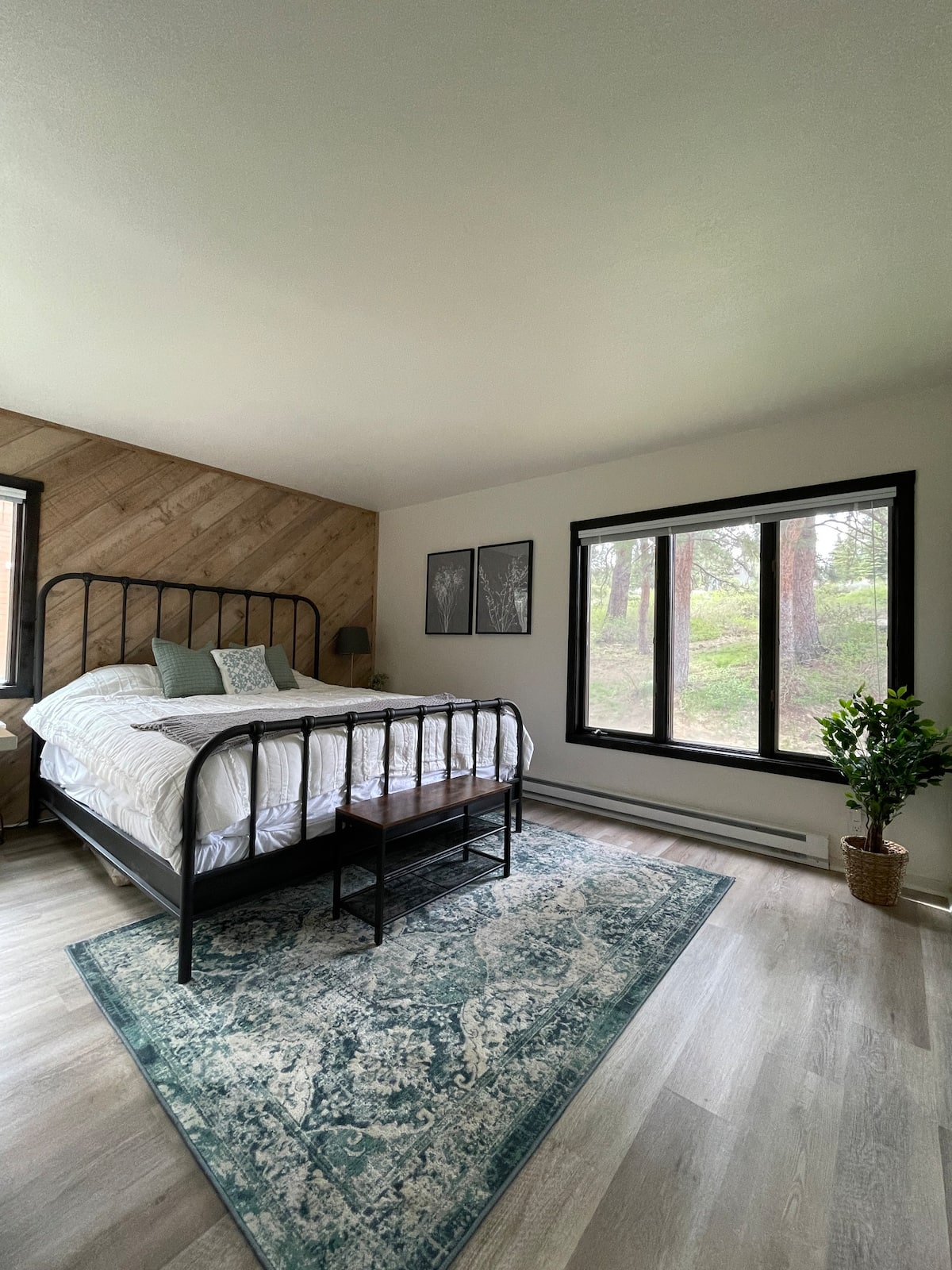 4 Guests
Near free shuttle
Located in Snowcreek and surrounded by a preserve, as well as breathtaking views of the mountains, this condo has the wilderness right in its backyard, perfect for any adventurer or explorer.
You're minutes away from all sorts of outdoor pursuits that include hiking and cycling. A variety of ski resorts are only a few minutes away so if you happen to stay in the winter, you can ski, snowboard, and be dogsled to your heart's content.
This lovely farmhouse is within 500 feet away from the free shuttle so it's easy to go around town and explore the area. A short walk away from the property is a beautiful meadow with a stream that has splendid sunsets, a perfect way to end the day.
Don't Forget Your Mammoth Lakes Travel Insurance
ALWAYS sort out your backpacker insurance before your trip. There's plenty to choose from in that department, but a good place to start is Safety Wing.
They offer month-to-month payments, no lock-in contracts, and require absolutely no itineraries: that's the exact kind of insurance long-term travellers and digital nomads need.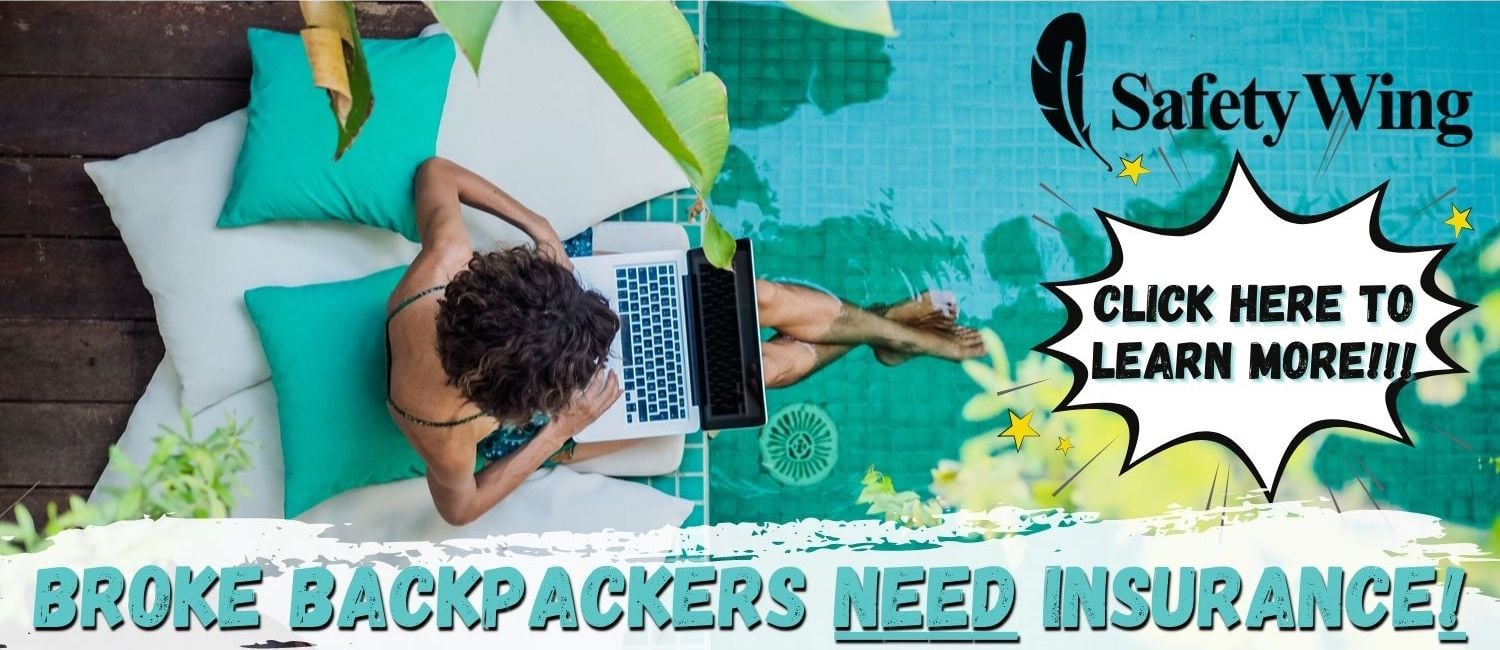 SafetyWing is cheap, easy, and admin-free: just sign up lickety-split so you can get back to it!
Click the button below to learn more about SafetyWing's setup or read our insider review for the full tasty scoop.
Final Thoughts on Mammoth Lakes Airbnbs
Sitting at more than 7,000 feet altitude, Mammoth Lakes is the perfect mountain getaway no matter what time of year you want to visit. Its meadows, alpine lakes, and towering mountains are surely going to delight any traveler, especially those who love the great outdoors.
There are a ton of great Airbnbs in Mammoth Lakes which can make picking one overwhelming, but I hope that the Mammoth Lakes Airbnbs I have given you helped make that important decision easier.
One more thing you shouldn't forget before skiing off on the slopes is to take out travel insurance. Travel is always better with it, especially if you plan on doing something adventurous.
---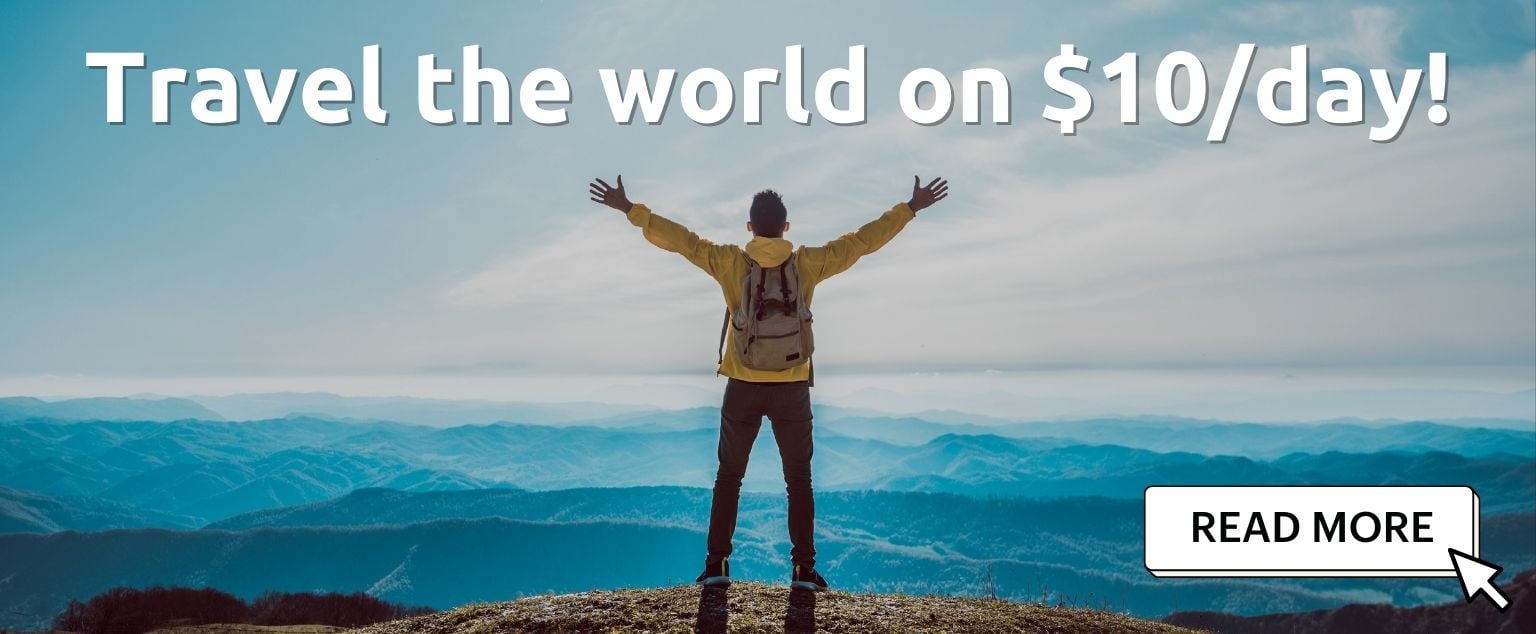 And for transparency's sake, please know that some of the links in our content are affiliate links. That means that if you book your accommodation, buy your gear, or sort your insurance through our link, we earn a small commission (at no extra cost to you). That said, we only link to the gear we trust and never recommend services we don't believe are up to scratch. Again, thank you!