Ottawa is Canada's vibrant capital city and home to some of the country's top attractions and events. Located on the opposite side of the Ottawa River to Quebec, Ottawa offers energetic neighborhoods and pristine outdoor spaces to satisfy any outdoor enthusiast.
Whether you're visiting to attend an event like Bluesfest or Winterlude or to explore the natural beauty that Ottawa is blessed with, you won't be disappointed. What's more, you'll be able to choose from some of the very best eco-lodges in Ottawa to make your stay extra special.
In this guide, we've put together the most unique accommodation options in Ottawa. We've included something for a variety of needs and budgets, so you can find one that's best for you. Whether you're heading to the city with your family, need a long-term retreat, or planning a romantic getaway, we've got you covered.
In a Hurry? Here's Where to Stay in Ottawa for One Night
Is this amazing Ottawa Eco Lodge booked for your dates? We've got your back with our other favorite properties below!

Unlock Our GREATEST Travel Secrets!
Sign up for our newsletter and get the best travel tips delivered right to your inbox.
Why Stay in an Eco Lodge in Ottawa?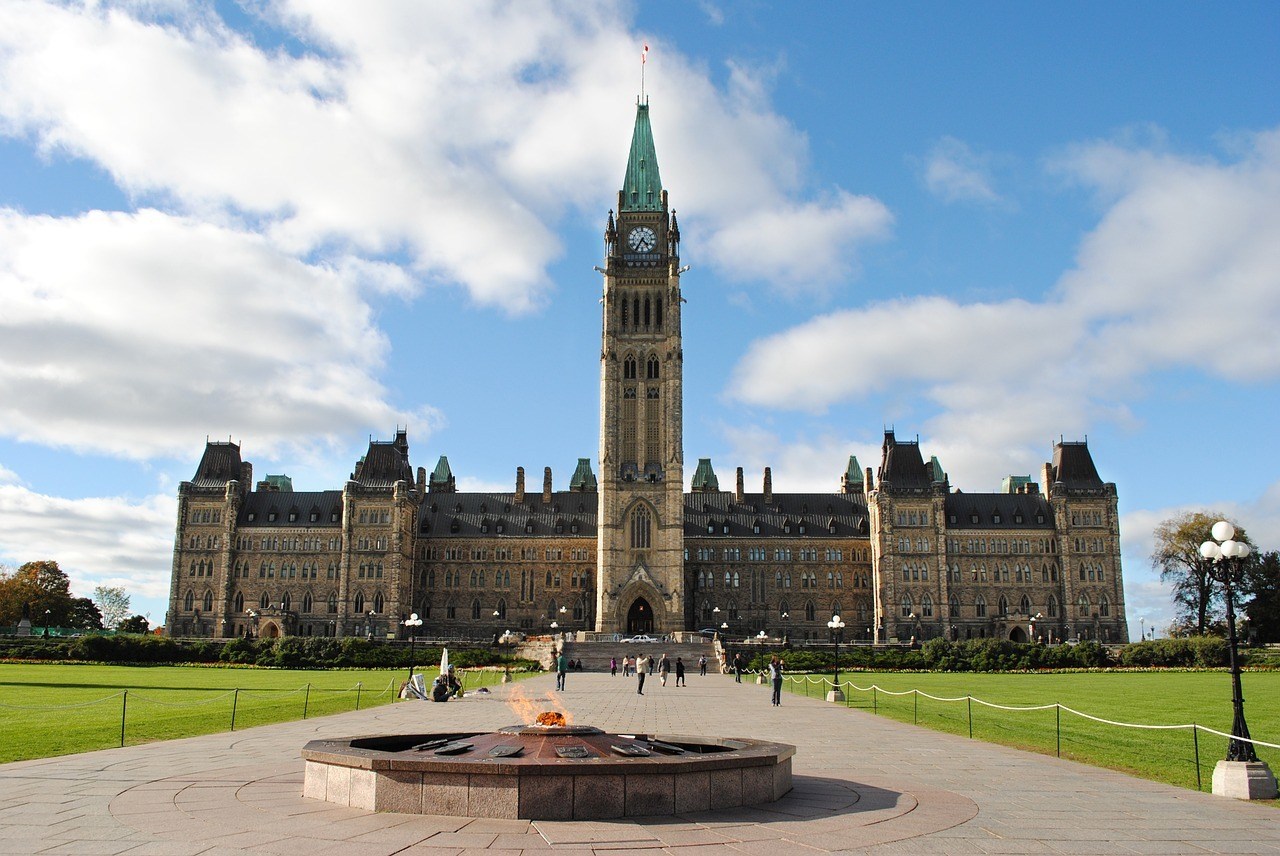 Staying in an eco-lodge in Ottawa allows you to enjoy all that the city has to offer whilst traveling more sustainably. Many of the best eco-lodges in Ottawa will offer a stay that is well-managed as well as eco-friendly, making for an unforgettable trip.
If you want to stay in some of the most unique accommodation in Ottawa, then choosing an eco-lodge will certainly satisfy you. Choose from cozy cottages, decked-out RVs, and rustic yurts, treehouses, and more!
What is an Eco Lodge?
An eco-lodge is any accommodation that aims to be sustainable and eco-friendly to reduce its footprint as much as possible. Common practices include using water-saving toilets, installing solar panels, and making use of alternative and green energy sources.
Aside from helping the planet, eco-lodges are committed to their local communities by supporting small businesses, local guides, and service providers wherever possible. They also make it easy for guests to gain meaningful insights into local heritage and culture.
Overall best Value Eco-lodge in Ottawa
Overall best Value Eco-lodge in Ottawa
Stefi's Cabin
> $
> 2 guests
> Rustic wooden cabin in the woods
> The simple life, secluded and off-grid
Best Value Eco-lodge in Ottawa
Best Value Eco-lodge in Ottawa
Mer Bleue Private Apartment
> $
> 2 guests
> Modern one-bed apartment
> Country setting close to the city
Best Eco-lodge for Couples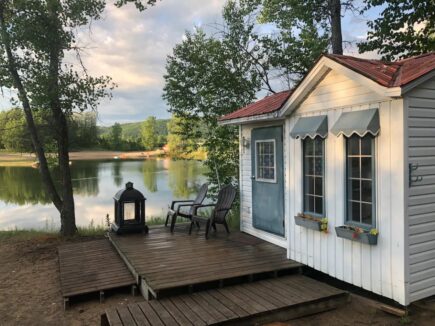 Best Eco-lodge for Couples
Cabin for two on a private lake
> $
> 2 guests
> Quaint cabin on a working farm
> Access to a private beach on a tranquil lake
Most Ecological Eco-lodge in Ottawa
Most Ecological Eco-lodge in Ottawa
Picturesque waterfront treehouse
> $
> 2 guests
> Custom-designed treehouse
> Hidden in the forest, overlooking a pond
Best Eco-lodge for Families Visiting Ottawa
Best Eco-lodge for Families Visiting Ottawa
Beautiful farmhouse on 94 acres
> $$
> 8 guests
> Ultimate retreat from the city
> Eco-friendly farm living
Best Eco-lodge for Solo Travellers
Best Eco-lodge for Solo Travellers
Angela's B&B
> $
> 2 guests
> Third-floor room with double bed
> Communal living areas
Best Eco-lodge for a Weekend in Ottawa
Best Eco-lodge for a Weekend in Ottawa
Cabin 1 Off-Grid Mini-log
> $
> 2 guests
> Mini log cabin with river access
> Unplug and recharge in nature
Top 15 Eco Lodges in Ottawa
In this list, we've put together some of the coolest eco-lodges in Ottawa. We've included options to suit a range of traveler types, from solo flyers to couples, and even family vacationers.
Overall Best Value Eco Lodge in Ottawa – Stefi's Cabin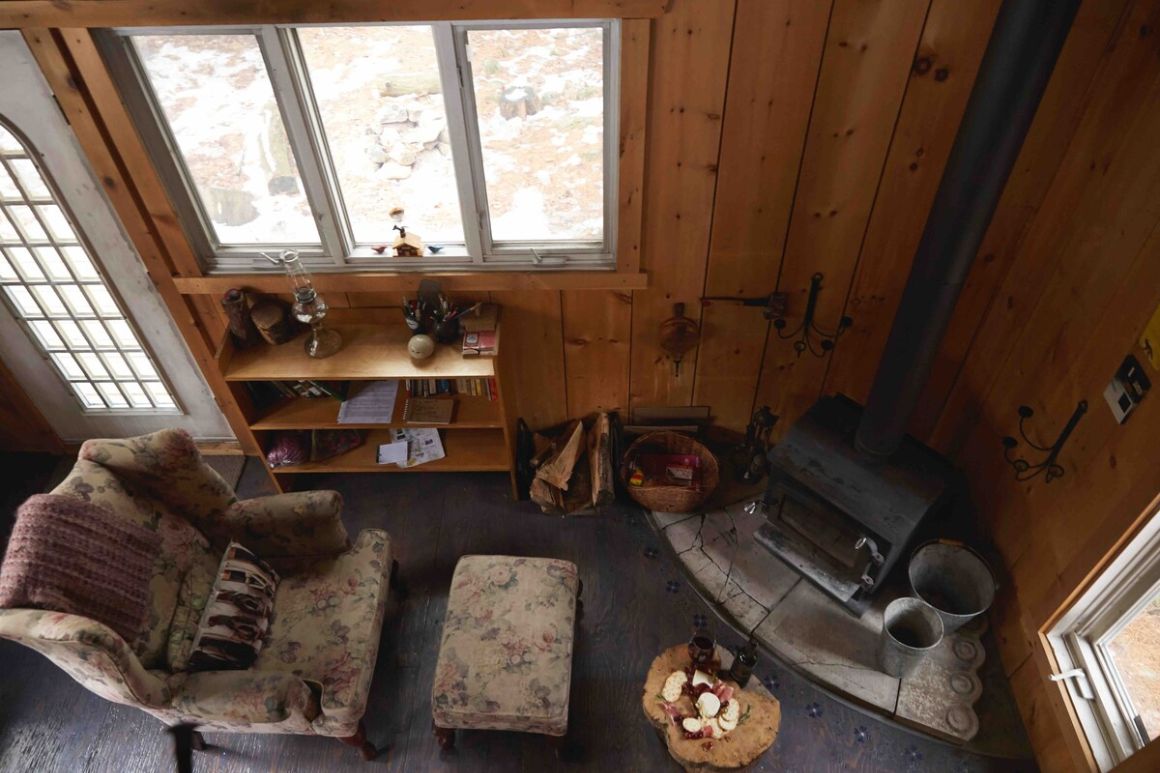 $
2 guests
Rustic wooden cabin in the woods
The simple life, secluded and off-grid
Stefi's Cabin is located in the woods just 15 minutes north of Ottawa. The rustic wooden cabin is set back from the road, so guests will need to park and walk/ski (or snowshoe) about 600 meters to the cabin.
Hand-built by Stefi and her father, the quaint all-wood cabin is lit by solar and kerosene lamps. The well-insulated cabin is heated by a cozy wood stove, and drinking water is supplied.
The cabin sits within Nakkertok Nordic Ski Centre, providing access to 50km of cross-country ski and snowshoe trails. Downtown is a short drive away for those wanting to explore Ottawa.
$
2 guests
Modern one-bed apartment
Country setting close to the city
Mer Bleue is a modern one-bedroom apartment located in the peaceful countryside outside Ottawa. This secluded hideaway offers a tranquil escape while still being within easy reach of all amenities and downtown Ottawa.
The apartment is close to public transport and the Mer Bleue bog – a typically Arctic eco-system. The apartment aims to recycle or compost waste wherever possible.
Outdoor enthusiasts can head out on nearby trails for walking, jogging, skiing, or cycling. The Mer Bleue bog conservation area is nearby as well, providing an escape into nature. If you fancy something more metropolitan, downtown Ottawa is a short drive away.
$$
2 guests
Quaint cabin on a working farm
Access to a private beach on a tranquil lake
The cabin for two is a pared-back retreat featuring one room and a small, rustic deck. It's truly a back-to-basics escape for those looking to get away from it all for a night or two.
There's no indoor bathroom, but there's a portable toilet outside. A fridge, barbeque, a fire pit, and logs are included, but there's no kitchen or running water. The cabin is close enough to town that guests can order takeout and have it delivered if they prefer not to cook.
Visitors can enjoy the small beach shared with hosts and other guests and swim in the spring-fed lake with views of Gatineau Park. The cabin sits on a working farm that grows various fruits, vegetables, hemp, and lavender.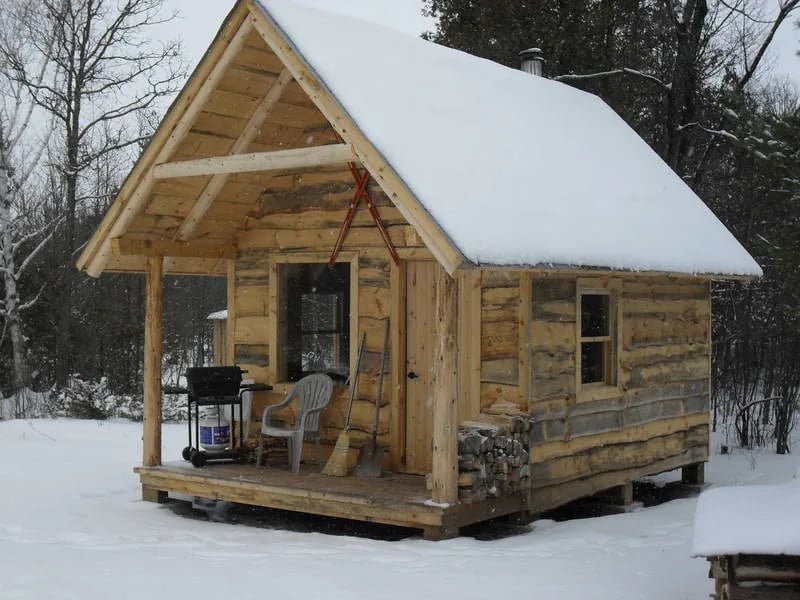 $$
2 guests
Compact cabin on cross-country ski trails
Perfect weekend retreat for nature lovers
The rustic cabin in the woods is a basic retreat just 25 minutes from Ottawa. The cabin is located on the cross-country ski trails of the West Carleton Nordic Ski Club in Fitzroy Provincial Park.
The cabin is entirely off-grid and has no running water. The toilet is located in an outhouse. The cabin is heated by a wood stove, and the hosts provide plenty of wood for you to use.
The cabin is perfect if you're spending a weekend on the slopes. Nature lovers will enjoy the scenic surroundings, local wildlife sightings, and peaceful setting of the cabin at any time of year.
An Eco-Friendly Traveller NEEDS an Eco-Friendly Backpack!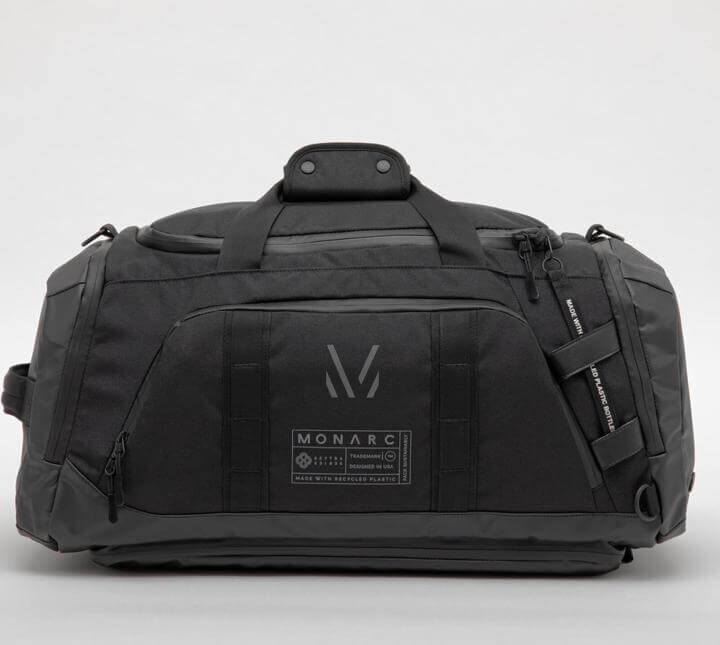 50 recycled plastic bottles – that's what goes into every Monarc Settra: the world's MOST SUSTAINABLE backpack.
Whether you're rocking duffel mode or backpack mode, if you're a traveller that gives a flying hoot about their environmental impact, then there's only one backpack you should consider – the plastic-negative Monarc Settra.
Learn More Now!
$$$
2 guests
Custom-designed treehouse
Hidden in the forest overlooking a pond
The picturesque waterfront treehouse is the stuff of childhood dreams. The custom design features rustic pine, white oak boards, and custom woodwork to provide a cozy place to stay.
Raised nine feet off the ground, this one-of-a-kind treehouse offers a back-to-basics experience with no electricity or central water. There's a composting toilet a short walk away from the treehouse, as well as the summer shower. In cooler months, the cabin is heated by a wood stove.
Visitors can unplug and relax surrounded by nature's sounds and sights. A canoe is provided for a paddle on the pond, while board games are available to enjoy at leisure.
$$
4 guests
Off-grid living near the Mississippi River
Simple living with no electricity
Cabin Three is a miniature log cabin on the banks of the Mississippi River in Lanark, an hour from Ottawa. Offering a compact stay with no frills, this cabin is ideal for those wanting to unplug and truly relax in nature.
Built from wood grown on the family land, the cabin has an outhouse with limited non-potable water for washing and cleaning. With no electricity, lighting at night is provided by battery-operated LED lights.
Explore the surrounding woodlands, go swimming or kayaking in the rivers and lakes, or simply relax and enjoy the peaceful setting. There are a few museums to discover in Historic Perth, and the village of Lanark and its shops and eateries is just a few minutes away.
Best Eco Lodge for Solo Travellers – Angela's B&B
$
Up to 2 guests
Third-floor room with double bed
Communal living areas
Angela's B&B is a grand family home with plenty of communal spaces for guests wanting to mingle. Located in central Ottawa, the house offers basic rooms to travelers from all walks of life. The third-floor bedroom has a balcony and is close to the home office space and the bathroom.
The house uses renewable energy, as well as solar power from panels on the roof. There's an organic garden in the backyard as well as a composter and recycling bins. Toiletries and cleaning materials are also eco-friendly.
In the surrounding neighborhood, you'll find various shops, restaurants, and coffee shops. There are public transport connections nearby, and a rental bike is also available.
$
2 guests
Mini log cabin with river access
Unplug and recharge in nature
Cabin 1 is one of three compact wooden cabins near the Clyde River near Lanark. The cabin features a loft-style bedroom with efficient use of space below for the basics. It has its own picnic table and fireplace as well as an outhouse.
There's no electricity in the cabin, but battery-operated LED lights are provided for night times. Limited non-potable water is provided in the outhouse for washing and cleaning up. The cabin has been made from wood grown on the family land.
Explore the 200-acres of wooded land on a treasure hunt, go kayaking on the snaking rivers, or relax in the campfire teepee. Its remote location is perfect for a weekend trip to Ottawa, with a couple of small towns nearby.
$$
8 guests
Ultimate retreat from the city
Eco-friendly farm living
The beautiful farmhouse is located in a peaceful rural area within easy reach of the town of Almonte. The spacious house is well-equipped with everything needed for a family vacation, including plenty of space outdoors for the kids to run around.
The house features original wood floors and a woodstove as well as the original cooker in the kitchen. The farm is eco-friendly, with fruit trees out back and a chicken coop nearby, for that authentic country feel.
The surrounding area offers endless walking trails where guests are likely to spot local wildlife. The town of Almonte is a short distance away and perfect for an afternoon's excursion.
Another Great Eco Lodge for Families Visiting Ottawa – RV glam camping
$$
6 guests
Beautiful and modern camper
View of the peaceful Mer Bleue bog
RV glam camping is a fun experience for the whole family. The well-equipped camper van has separate bedrooms, four bunk beds, a queen-sized bed, and plenty of living space. Outside, there's a barbeque, fire pit, and seating area.
The camper offers an energy-efficient heating system, as well as LED lighting to reduce energy needs. The camper itself has been constructed using eco-friendly materials.
Just 15 minutes from downtown Ottawa, the camper is ideally located for visiting museums, shopping, and exploring all that the city has to offer. Outdoor enthusiasts won't be disappointed by the bike trails, hiking, excellent bird watching, and even horseback riding on offer.
$$
4 guests
Canvas yurt surrounded by pine trees
Perfect retreat for nature lovers
The private yurt is a beautiful space for those wanting to break away from the hectic pace of everyday life. Beautifully decorated, the canvas yurt is a cozy place to curl up to the sounds of nature just outside.
A wood stove provides heat for the yurt as well for cooking small meals or making tea or coffee. Water for drinking is provided. In the outhouse, guests have access to a composting toilet and an outdoor shower nearby.
The small town of Almonte is close by where guests can visit the various shops and restaurants. During the summer, Saturday mornings can be spent at the Carp farmer's market. The area surrounding the yurt offers many bike trails and walking opportunities.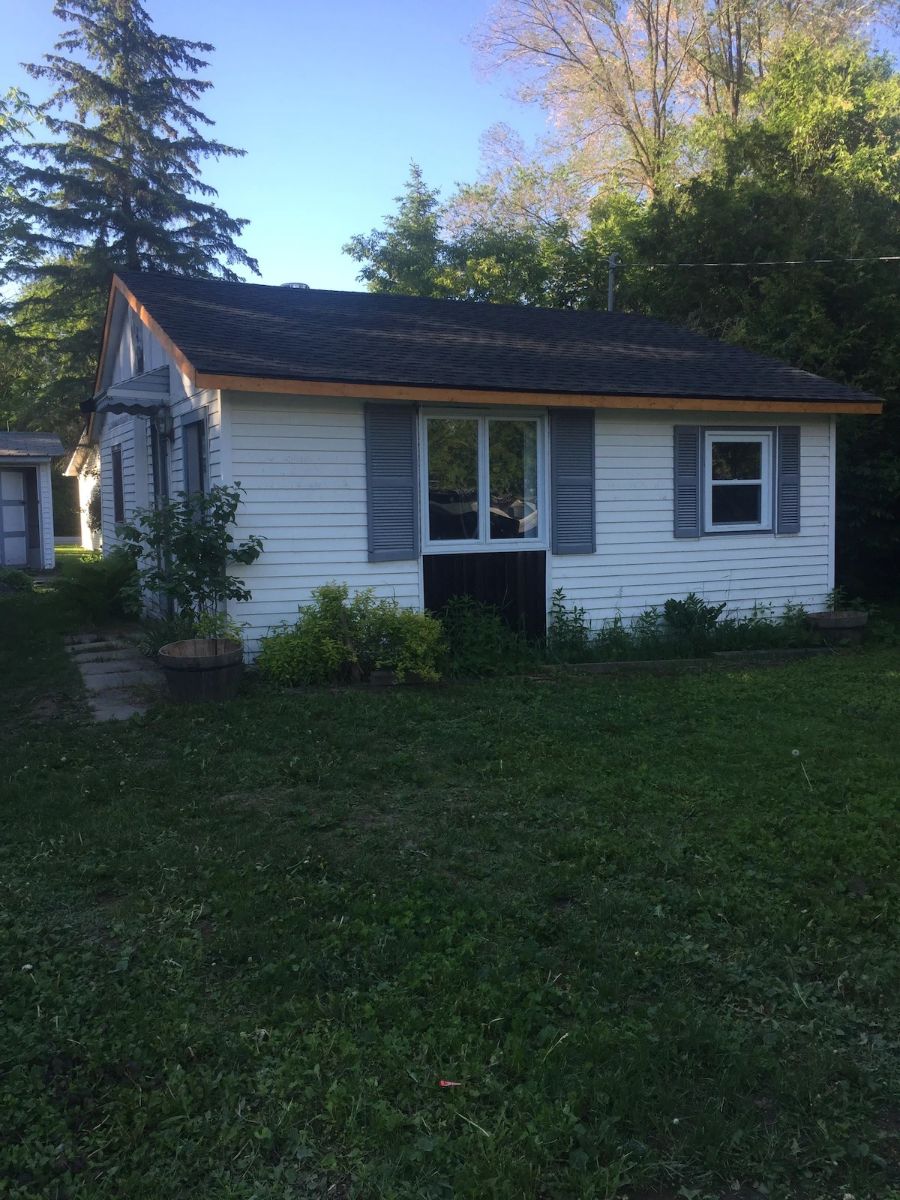 $
4 guests
Beautiful cottage recently renovated
Beach and river access
The private cottage is the ideal riverside retreat for those seeking a peaceful nature escape. The cottage has been recently renovated and comprises two bedrooms and a full kitchen. The cabin also features a large garden with a deck area.
The cottage has running water in the kitchen, but no indoor bathroom. Instead, there is an outhouse and outdoor shower for guests to use.
Guests of the cabin can go swimming in the river or enjoy a barbeque in the backyard. The national bird sanctuary is a short drive away where guests can also head out on one of the various trails.
$$
4 guests
Hand-hewn log home built in 1850
Various indigenous ceremonies
Seven Directions Lodge is a hand-built log home dating to 1850. The home has been lovingly restored to provide a peaceful, eco-friendly, and inspiring retreat.
No herbicides or pesticides are used on the land, and the abundant birdlife and occasional morning visit from local deer attest to this. Other eco-friendly features include a compost toilet and the Davalon Healing Centre where guests can learn about many indigenous ceremonies.
Outside, there's a fire pit, outdoor seating, and a barbeque grill. Guests are welcome to participate in farm chores, workshops at the Healing Centre, or head out on the many trails through the area.
$$
4 guests
Private yurt on waterfront property
Ultimate relaxing experience
The private yurt sits on private land just 30 minutes from Ottawa. The waterfront property has a queen-size bed and a studio layout. A mini kitchen and an outdoor barbeque on the deck provide plenty of options for meals.
The yurt offers many luxurious extras like take-out and an e-grocery pick-up location right on-site. Guests have access to recycling bins and eco-friendly cleaning products and toiletries.
Put on your walking shoes and follow trails on the six-acre estate or make use of the canoes, kayaks, and water bikes (at an additional charge). Boating and fishing excursions can be arranged upon request. When not out exploring, guests can kick back around the fire pit or enjoy a barbeque.
Another Beautiful Eco Lodge in Ottawa – Greenhouse Oasis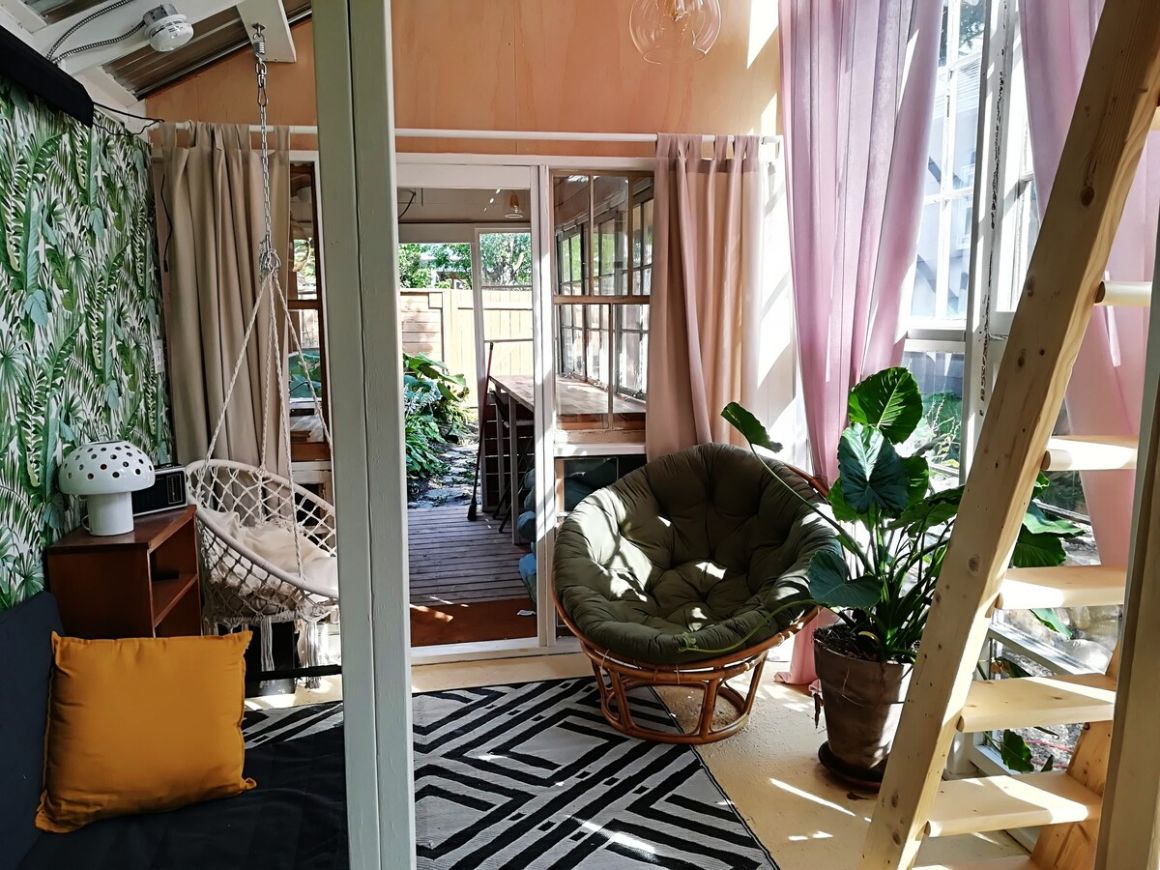 $$
4 guests
Unique greenhouse set in an English-style garden
Compact and rustic retreat
The Greenhouse Oasis is a compact and pared-back tiny house located close to Ottawa, Hull, and Gatineau Park. The rustic greenhouse is set in a leafy English-style garden complete with a pond.
The greenhouse is equipped with a composting toilet, and solar panels on the roof to provide hot water. There's plenty to see and do within walking distance of the greenhouse, including the restaurants, bars, and cafés of Old Aylmer. There are also three adult bikes and three children's loan bicycles that guests can use to explore the area.
Guests can also walk to the Aylmer Marina or head off one of the many bike paths that can lead to Ottawa, Hull, and Gatineau Park. There's plenty of public transport around, meaning you can explore further afield as well.
Don't Forget Your Ottawa Travel Insurance
ALWAYS sort out your backpacker insurance before your trip. There's plenty to choose from in that department, but a good place to start is Safety Wing.
They offer month-to-month payments, no lock-in contracts, and require absolutely no itineraries: that's the exact kind of insurance long-term travellers and digital nomads need.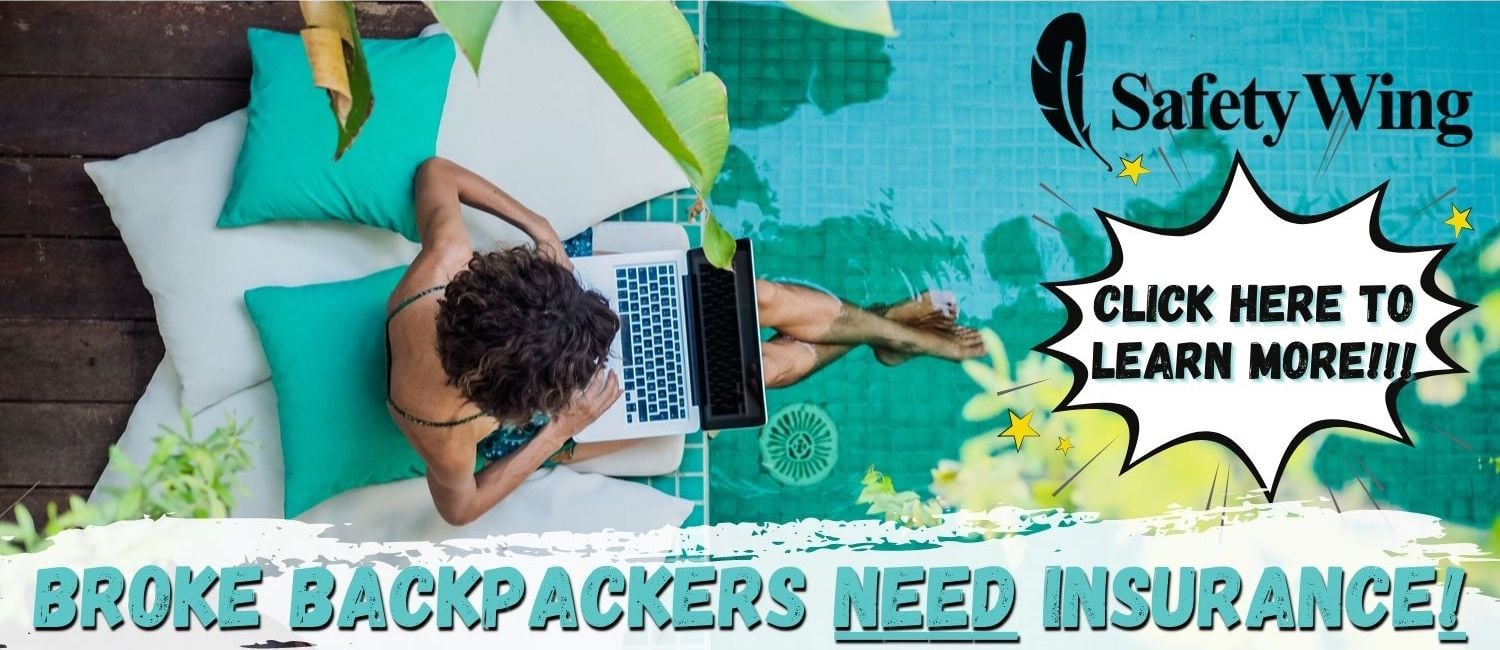 SafetyWing is cheap, easy, and admin-free: just sign up lickety-split so you can get back to it!
Click the button below to learn more about SafetyWing's setup or read our insider review for the full tasty scoop.
Final Thoughts on Eco Lodges in Ottawa
Ottawa city center and the surrounding countryside offer visitors a wide variety of things to see and do. Whether you choose to visit in the summer or head to the countryside in the colder months for some skiing or snowshoeing, Ottawa is a bountiful destination year-round.
Deciding where to stay will offer up a diversity of options which includes some of the best eco-lodges in Ottawa. These unique accommodation options will not only give you a memorable experience, but one that is gentler on the environment too.
Whether you're heading to Ottawa on a family vacation, traveling solo, or just exploring Canada, there's some unique accommodation in Ottawa that will tick all of your boxes.
---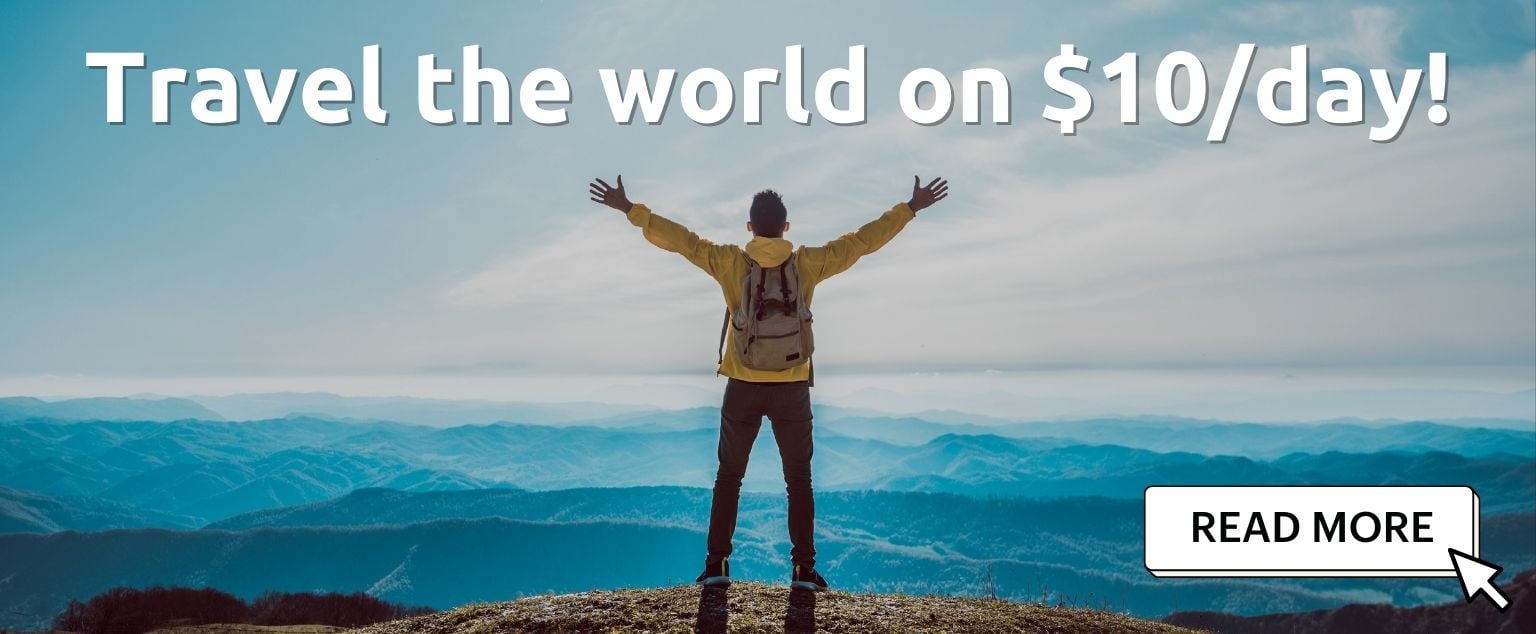 And for transparency's sake, please know that some of the links in our content are affiliate links. That means that if you book your accommodation, buy your gear, or sort your insurance through our link, we earn a small commission (at no extra cost to you). That said, we only link to the gear we trust and never recommend services we don't believe are up to scratch. Again, thank you!