Located alongside the Ottawa River, the Canadian capital of Ottawa is one of the quickest growing cities in the Americas. The bilingual city has a blend of cultures, thanks to the large numbers of immigrants from across the world who have made the city home, and it's known for its high-tech industry. The nation's capital since the 1850s, today it has many museums, art galleries, monuments, and attractions, and it has excellent shopping, dining, and nightlife venues.
Ottawa is a large city with a vast metropolitan sprawl. There's an abundance of things to see and do and finalising your Ottawa itinerary can be tricky. First-time visitors may be overwhelmed by the number of choices and spend ages trying to plan their trip.
There's no need to give yourself a headache, though, planning your Ottava vacation. Our dedicated team of travel researchers has compiled the ultimate list of the best places to visit in Ottawa for the very best time in the Canadian capital. With something for all tastes and ages, you're sure to have a fabulous time!
Warning! Some of the best places to visit in Ottawa might shock you!
NEED A PLACE QUICK? HERE'S THE BEST NEIGHBORHOOD IN OTTAWA:
BEST AREA IN OTTAWA
Sparks Street
Sparks Street is located in the heart of Ottawa. It is a pedestrian street, so you will see no cars running here. Yet, the area is one of the most vibrant parts of Ottawa
Places to visit:
Shop til you drop at one of the numerous outlets of the street
Pay your respects to fallen soldiers at the National War Memorial
Learn about the history and politics of Canada at Parliament Hill
These are the BEST Places to Visit in Ottawa!
HALT! FIRE! Just kidding, we just wanted to get your attention before you scroll any further because, in order to visit the best places, you're going to need accommodation first. Check out where to stay in Ottawa and then, you may continue on down the page. Enjoy! This city really is a hidden gem!

Unlock Our GREATEST Travel Secrets!
Sign up for our newsletter and get the best travel tips delivered right to your inbox.
#1 – Parliament Buildings – A great place to see in Ottawa if you love architecture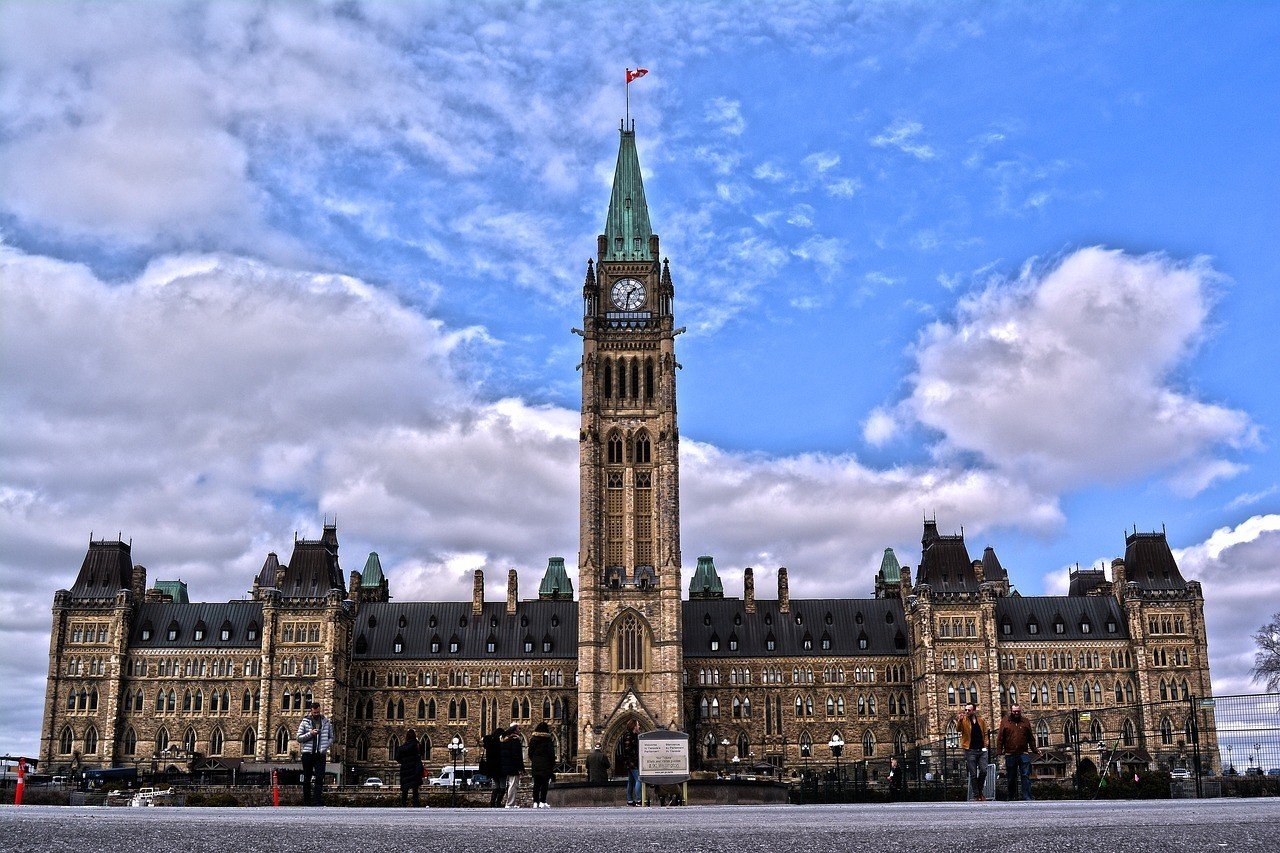 Free tours
Impressive building
See parliamentary debates
Beautiful views
Why it's awesome: The striking Canadian Parliament Buildings are among the major landmarks in Ottawa. Perched atop a hill overlooking the city, the glorious neo-Gothic buildings are eye-catching and photogenic. Home to the nation's government, visitors can take free tours to learn more about the workings of parliament and to admire the splendid buildings from the inside. The expansive grounds are beautiful too, and the elevated position provides splendid views. Varied events take place throughout the year and there are large annual Canada Day celebrations there too. The Parliament Buildings are some of the most famous places in Ottawa.
What to do there: Start your tour in the modern Visitor Welcome Centre at the House of Commons, then contrast the newer architecture with the gorgeous historic building of the Senate. You can watch live debates in various parts of parliament, watching Canadian governance in progress. In the summer months, between June and August, watch the British-style Changing the Guard ceremony, with soldiers marching to a band. Seeing the Northern Lights Sound and Show is another Ottawa must do in the summer, while in the winter you can see stunning winter scenes projected onto large walls.
#2 – National Gallery of Canada – A great place to visit in Ottawa if you are alone/traveling solo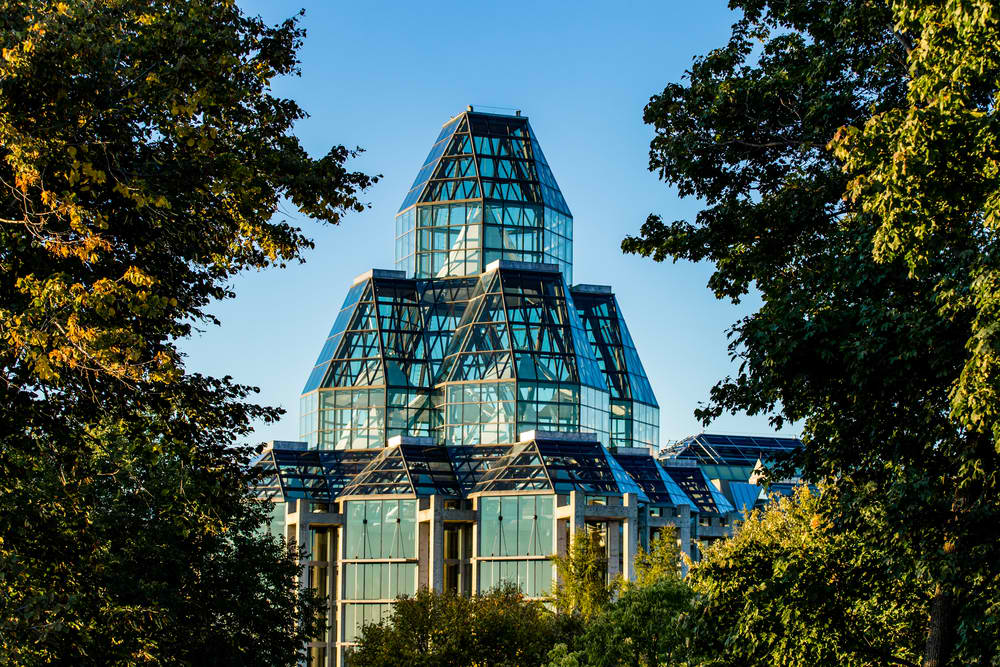 Modern architecture
Striking art
Creative vibe
Diverse collections
Why it's awesome: The National Gallery of Canada is a modern architectural treasure. Built-in the 1980s, the building uses lots of glass and the appearance is angular. The gallery itself dates back to the 1880s, having first been housed on Parliament Hill. There's a strong focus on Canadian art, though the gallery also contains works from Europe and other parts of the Americas. There are pieces from various periods of time—the modern collection by Andy Warhol is especially eye-catching.
What to do there: Admire the gleaming modern building from the outside before entering inside to feast your eyes on an abundance of art. One of the most celebrated artworks is called The Death of General Wolfe, by Benjamin West. Other artists on display include Titian, Hans Balding, J.M.W. Turner, Rembrandt, Van Gogh, Cezanne, David Milne, and Gustav Klimt. You can see a rich collection of paintings, sculptures, and other artistic pieces.
#3 – Ottawa Jail Hostel – One of the more unique places to visit in Ottawa!
Unusual attraction
Historic air
Said to be haunted
Cool bar
Why it's awesome: Ottawa Jail Hostel is one of the quirkiest accommodations in the capital, but people don't have to be actually staying at the property to be able to take a look back into Ottawa's more criminal history. The hostel is housed in what was once Carleton County Gaol, usually referred to as Ottawa Gaol. Although the property has been renovated and become of the most modern hostels in Ottawa, many sections have been left as they were in times gone by, including the top floor, which was used as death row.
Built-in the 1860s and once connected to the neighbouring courtroom by tunnel, the prison once housed some of Ottawa's most fearsome felons. Several executions took place here—it's no wonder that the site if often said to be haunted! Visiting the hostel is definitely one of the more unusual things to do in Ottawa!
What to do there: Learn more about notorious criminals who were once incarcerated at Ottawa Gaol, including Patrick J. Whelan, who was hanged outside of the jail in February 1869. Feel a shiver down your spine as you uncover the inhumane conditions that prisoners were subjected to within the prison's walls. Go up to the third floor to peer into the small cells that used to house people convicted to death and see where prisoners spent their final hours while waiting to be executed. Have a drink in the hostel's themed bar, and listen out for ghostly sounds!
#4 – Notre Dame Basilica – One of the most religious places to see in Ottawa
Major place of worship
Splendid art and architecture
Biggest church in Ottawa
Spiritual vibe
Why it's awesome: The stunning Notre Dame Basilica is one of the most religious hotspots in Ottawa. The Catholic cathedral is listed as a National Historic Site of Canada. Standing on the site of an older wooden church, construction of the present cathedral began in the 1840s. Due to changes during the construction process, the cathedral features various architectural designs, including neo-classical and neo-Gothic. It is filled with striking details and lots of religious art. Impressive both inside and out, the photogenic place of worship is Ottawa's biggest church. Devotees can attend services in either English or in French.
What to do there: Marvel at the stunning pale façade, complete with its unusual tin-covered steeples, and listen out for the pealing of the cathedral's large bells. Enter inside the majestic building to be greeted by more visual pleasures. The gorgeous stained glass windows create shafts of colourful light, depicting scenes from the lifetime of Jesus Christ and the Virgin Mary. Gaze in awe at the fine mahogany carvings by Philippe Parizeau, be wowed by the detailed sculptures by Louis-Philippe Hébert, see the large organ, and soak up the tranquil and spiritual vibe.
#5 – Little Italy – A must-see for foodies!
Diverse cuisine
Italian ambience
Independent stores
Pretty park
Why it's awesome: Little Italy is one of the most vibrant neighbourhoods in Ottawa. The place where early Italian immigrants first made their home in the early 1900s, it still has a strong Italian ambience today. The area has a wealth of small and interesting independently owned and family-run stores, as well as numerous eateries and regular exciting events. It's one of the best places to eat in Ottawa, with a huge selection of Italian restaurants in addition to establishments that dish up fare from across the world.
What to do there: Take a stroll along Preston Street, soaking up the European vibe and admiring the interesting street art. Call in to one of the cute boutiques to browse fashions, art, homewares, and more. Stop for a bite to eat in one of the tempting restaurants or cafes—whether you fancy hearty Italian favourites like pizza and pasta, or food from India, Thailand, Japan, Korea, Greece, Turkey, or somewhere else, there's sure to be something to appeal to your taste buds. Relax in the green park around Dow Lake, pop into artists' studios, take a scenic boat ride along the Rideau Canal, and catch a show at The Gladstone.
#6 – Nepean Point – A nice quiet place to see in Ottawa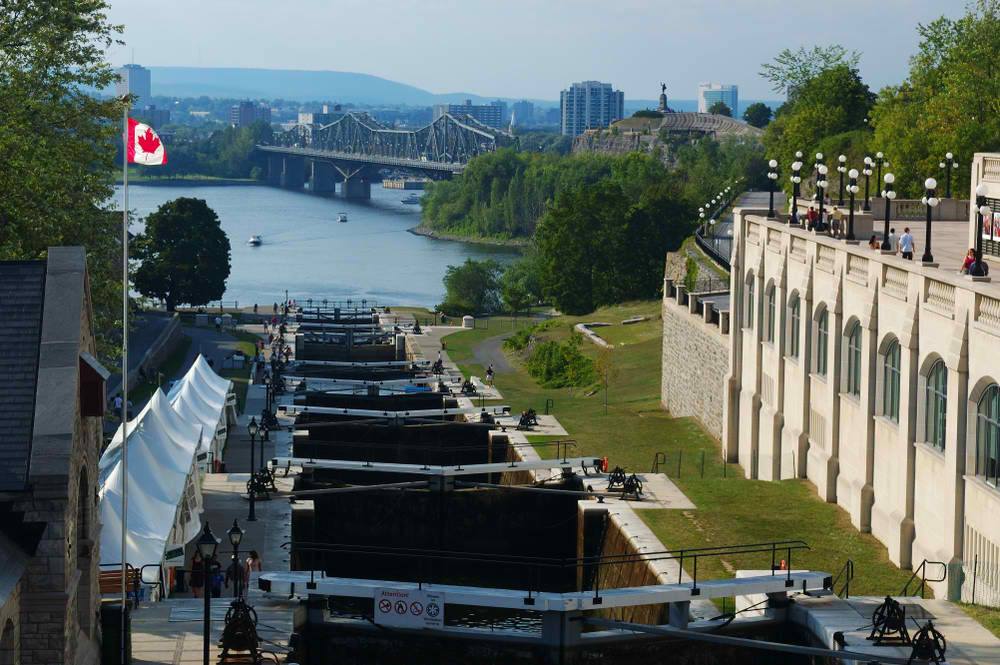 Terrific views
Peaceful atmosphere
Interesting statue
Lesser-visited spot
Why it's awesome: Often overlooked in favour of other lookout points around the city, Nepean Point is a terrific spot from which to enjoy splendid city views. Visitors can see many of the major landmarks in Ottawa while enjoying the peaceful atmosphere and lush surroundings. There's a small amphitheater at the peak as well as a statue of Samuel de Champlain, a famous explorer from France.
What to do there: Follow the walkway up the hill and enjoy the serene vibe and great views. Snap a picture of the 1915 statue at the top of the hill and spot city sights from above like the Ottawa River, the Parliament Buildings, Gatineau Park, and more. Pause for a while to savour the peace and quiet away from the crowds.
#7 – ByWard Market – A great place in Ottawa if you love to shop!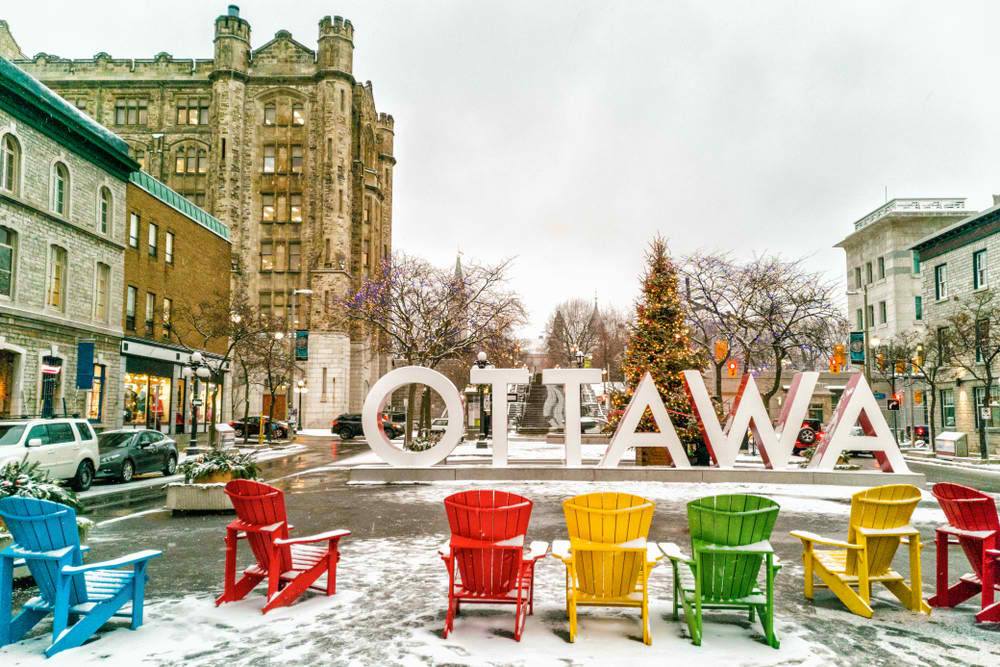 Long history
Variety of goods
Places to eat
Entertainment
Why it's awesome: One of the top places for some retail therapy when you travel to Ottawa, ByWard Market is also a great place for history, heritage, culture, dining, entertainment, and watching local life. Located conveniently in the heart of the city, the market can trace its roots back to the 1820s. Today, the eclectic market still retains something of a historic vibe while attracting a diversity of people from all walks of life and of all ages. The market operates all throughout the year and there are additional open-air stalls during the summer months.
What to do there: Wander through the large and lively market and peruse a wide range of goods on sale. If you look closely you can still spot the early French and Irish influences around the market. Pick up goods like souvenirs, clothing, cute home items, toys, books, music, artisan goods, and more, and, in the warmer months, see stalls selling colourful fresh-cut flowers and an array of tasty fresh produce. Stop for a bite to eat in one of the restaurants, have a drink in one of the nearby bars, and watch buskers performing a variety of talents on the streets.
#8 – Chinatown – A perfect place to visit in Ottawa if you are on a budget!
Asian influences
Global cuisine
Photo opportunities
Cultural insights
Why it's awesome: Despite the name, Ottawa's Chinatown is home to people from various countries around Asia. There's an interesting blend of Asian cultures to discover, with businesses that sell imported goods and eateries that serve global menus. From Vietnamese and Thai to Japanese, Filipino, and Korean, it's a top place to travel the world without leaving Canadian soil. The current Chinatown was established in the 1960s, replacing older areas with large Asian communities. It's an easy area to explore by foot and walking around and soaking up the sites is a great way to spend an afternoon without needing to spend much money.
What to do there: Pass through the large and decorative archway at the entrance to Chinatown and walk along Somerset Street to absorb the Asian influences. You'll see traditional religious and decorative items, such as lanterns, shrines, and statues, and there are stores that sell goods that can be difficult to find in other parts of the city. Pop into a traditional herbalist shop, have a massage, buy global ingredients, and savour cuisine from across the world. In the evening, why not hit up a karaoke bar? Alternatively, you'll find plenty of other bars for night time fun.
#9 – Gatineau Park – A beautiful outdoor place to visit in Ottawa
Outdoor fun
Nature and wildlife
Relaxation
Diverse activities
Why it's awesome: The huge and diverse Gatineau Park is a playground for locals and tourists. A great place to enjoy time outdoors, there are varied leisure activities and attractions. Family-friendly, the expansive park is also one of the best natural attractions in Ottawa for couples and groups of friends, and there's something to enjoy at all times of the year. The park covers some 361 square kilometres (139 square miles), so there's sure to never be a dull moment exploring! The park has a long history and there's lots of nature and wildlife to spot.
What to do there: Start your visit at the Visitor Centre to find out the wide array of things to do and see within the park. In the summer, enjoy long walks, cycling, rock climbing, canoeing, kayaking, roller skating, swimming, and sunbathing, and get active in the winter with cross-country skiing and Nordic walking.
Relax with a picnic on one of the lakeside beaches, including at Brown Lake, Carman Lake, Philippe Lake, Meech Lake, and Taylor Lake. Look out for interesting wildlife, like deer, beavers, and birds. Wolves and bears live in remoter parts of the park. Tackle King Mountain, the highest peak in the park, see ruins from the mining era, have thrills at the aerial rope course, visit the country estate of Kingsmere, watch a fabulous sunset, and spend evenings camping under the stars.
Is This the Best Daypack EVER???
#10 – Canadian Museum of History – A fascinating educational place to visit in Ottawa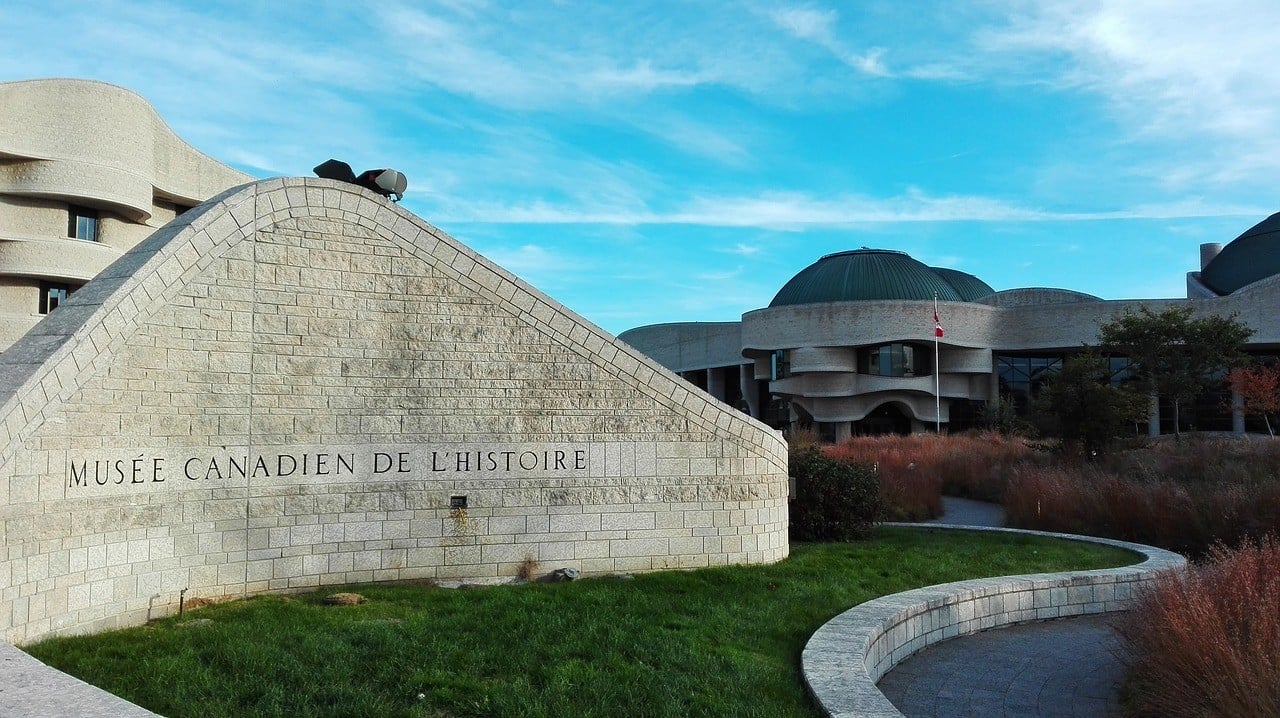 Learn about the country's past
Family-friendly
Wide array of exhibits
Major cultural venue
Why it's awesome: The Canadian Museum of History takes visitors on a journey through time to learn more about the nation's early years and developments up to the present day. The fascinating museums seeks to showcase Canada's peoples and cultural diversity, and it is home to a huge selection of exhibits, artifacts, and displays. Founded in the mid-1850s, it is one of the oldest cultural attractions in North America. It is also an awesome place to visit in Ottawa with kids, thanks to the inclusion of the separate Children's Museum. Visiting the museum is an Ottawa must-do for most visitors.
What to do there: Discover around 20,000 years of Canadian history as you see interesting collections related to traditions, ethnology, archaeology, art, and folk heritage. Take time to fully appreciate the displays in the three permanent galleries, and don't miss seeing the ever-changing temporary collections for even greater insights.
Take younger members of the family to the Children's Museum, where they can learn tons of new things and have a go at various activities. Be awed as you enter the impressive Grand Hall, complete with a gigantic colour photograph and huge window. Marvel at the large collection of totem poles, reconstructed houses, and items such as sporting equipment, tools, statues, pottery, furniture, skeletons, and much, much more. Pick up gifts in the souvenir shop and watch an engaging show in the cinema.
#11 – The Diefenbunker – One of Ottawa's coolest historical sites!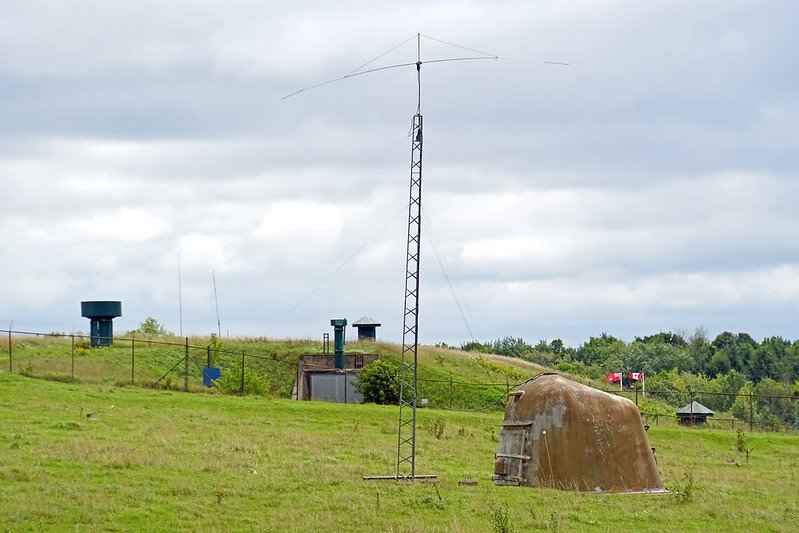 Cold War history
Unusual attraction
Underground tours
Historic films
Why it's awesome: The Diefenbunker (named after a former Canadian prime minister) is one of the coolest things to do when visiting Ottawa, appealing to old and young alike. It's also one of the most unusual things to do in Ottawa. A legacy from the Cold War, the underground bunker was at the heart of Canada's nuclear defence systems. Now it is a National Historic Site and a museum about the Cold War. Built in the mid-1900s, the aim was to protect governmental functions if a nuclear war broke out. Visitors can take a tour for chilling insights into the world's past, and tours are available in both English and French.
What to do there: Descend underground and back in time to the Cold War era, exploring areas designed as safe and secure workspaces for government workers, the vault of the Bank of Canada, the Prime Minister's Suite, workspaces for skilled cryptographers, and more. Watch movies about the Cold War, and shudder when you realise just how close to the brink of catastrophe the world once was. There's various memorabilia to see and you can buy souvenirs in the gift shop.
Get insured for your trip to Ottawa!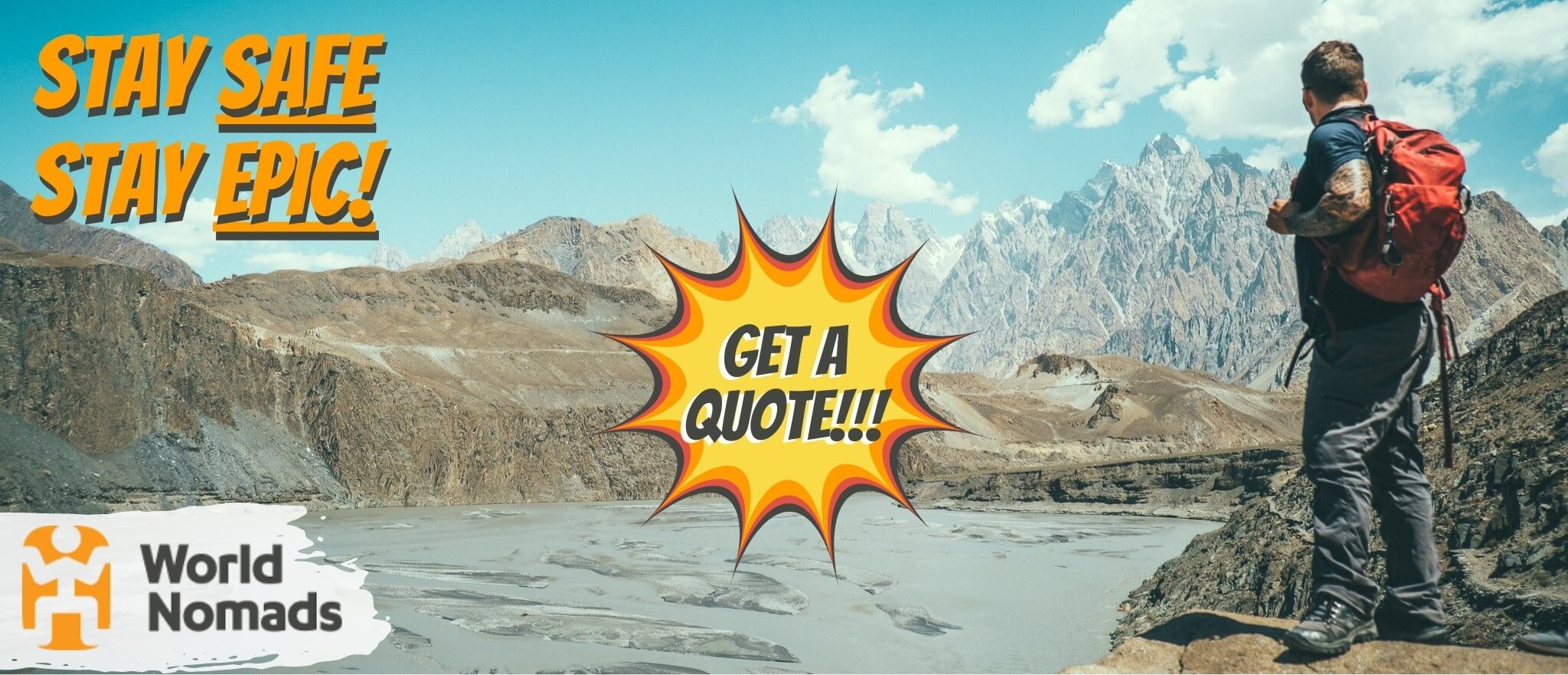 World Nomads' mission is to support and encourage travellers to explore their boundaries. They offer simple & flexible travel insurance, and safety advice to help you travel confidently.
They've been doing it since 2002 – protecting, connecting, and inspiring independent travellers just like you.
Get a quote below or read our in-depth review!
World Nomads provides travel insurance for travelers in over 100 countries. As an affiliate, we receive a fee when you get a quote from World Nomads using this link. We do not represent World Nomads. This is information only and not a recommendation to buy travel insurance.
FAQ on the Best Places to Visit in Ottawa
Find out what people want to know about the best places to visit in Ottawa
Explore the best places to visit in Ottawa
Tour the diverse museums in Ottawa, with highlights including the Canadian War Museum, the Science and Technology Museum, the National Gallery, and the Bank of Canada Currency Museum. Soak up the views from the Alexandra Bridge, walk alongside the Rideau Canal (and skate along it in the winter when it's frozen solid), and visit Rideau Hall. Catch a sports game—from hockey and football to rugby and basketball, there's something for all. The Gothic Fairmont Château Laurier (now a fancy hotel) is a great place to visit in Ottawa for couples, and Major's Hill Park is a top place to unwind and take it easy.
Work your way through this list of the best places to visit in Ottawa for a memorable vacation in the exciting Canadian capital.
---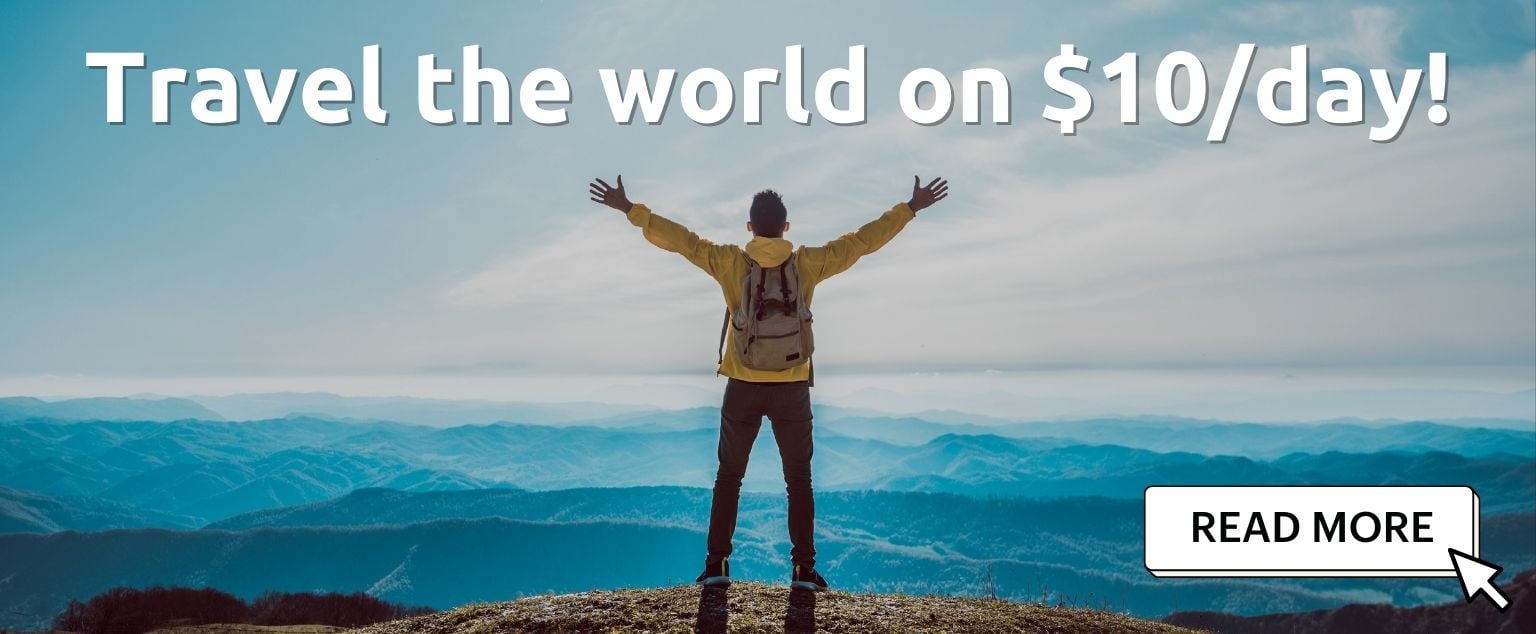 And for transparency's sake, please know that some of the links in our content are affiliate links. That means that if you book your accommodation, buy your gear, or sort your insurance through our link, we earn a small commission (at no extra cost to you). That said, we only link to the gear we trust and never recommend services we don't believe are up to scratch. Again, thank you!