What makes a hipster? Is it a look, an appreciation for the arts, or a particular state of mind? Maybe it just involves listening to bands you've never heard of or refusing to drink from a Keurig.
Trying to define hipsters is a recipe for hilarity. Some guy named Adam told me a hipster is any individual who wants to know things. Right-wing pundits call them "fun, little, arrogant people with a hatred for all things normal" (wow, I didn't realise there was a height requirement.)
The Confucian view posits that hip is all about promoting moral behaviour rather than self-interest, but others argue hipster means spending all your money on avocado toast.
At the end of the day, who gives a shit about the definitions? Webster's dictionary is too mainstream anyways. These backpacks are hipsters because they're cool as hell. If you're trying to dress the part or run from the designation, it can't hurt you to take a look. The things they carried were important, but more important were the bags they used to carry those things.
Whether you want your backpack to tell the world you care about the source of the materials that make up your life, or you want to subtly flip the bird at TSA by using a backpack built to beat them at their own game, we'll show you the best hipster backpacks to have it all.
Nobody knows what it means to be hipster, but it's definitely a provocative title. It gets the people going. While none of the backpacks on our list will teach you how to play the sitar or knit your own beanie, they're all capable of carrying The Catcher in the Rye around so the rest of the world can know you mean business.
We've got tickets to see a punk band called spray tan's underpants tonight at the cave, so we're not going to waste any more of your time. Wearing these bags feels like putting on a fresh record and oiling up the old moustache. Let's get lubricated.
Quick Answers – The Best Hipster Bags We Ever Tried
Osprey Archeon
Capacity (Litres) > 5-70
Weight (kg) > 1.3 (25L model)
Dimensions (cm) > 55 x 31 x 23 (25L model)
Kodiak Diaper
Capacity (Litres) > 16
Weight (kg) > N/A
Dimensions (cm) > 40 x 30 x 12
WANDRD PRVKE
Capacity (Litres) > 21-41
Weight (kg) > 1.5 (31L model)
Dimensions (cm) > 48 x 30 x 18 (31L model)
Kodiak Messenger
Capacity (Litres) > N/A
Weight (kg) > N/A
Dimensions (cm) > 40 x 30 x 10
AER Day Sling 3
Capacity (Litres) > 3
Weight (kg) > 0.4
Dimensions (cm) > 29 x 15 x 7.5
The Best Hipster Backpacks
These are the hippest backpacks on the market for all occasions. While there may be a few more stylish backpack models, these are the only backpacks out there that can look good while also confidently carrying your gear through all sorts of scenarios.
I'm a Broke Backpacker, first and foremost. While that does invite overlap with a stereotypical hipster look and style, it also means I live out of my backpacks for extended periods, so efficiency will always come before style.
Like choosing a high mileage used sports car over a Subaru, it doesn't matter how good your bag looks if it breaks down on you. These backpacks aren't just pretty faces. They provide exceptional value while also tying together all sorts of looks.
Winter is coming… WARM UP!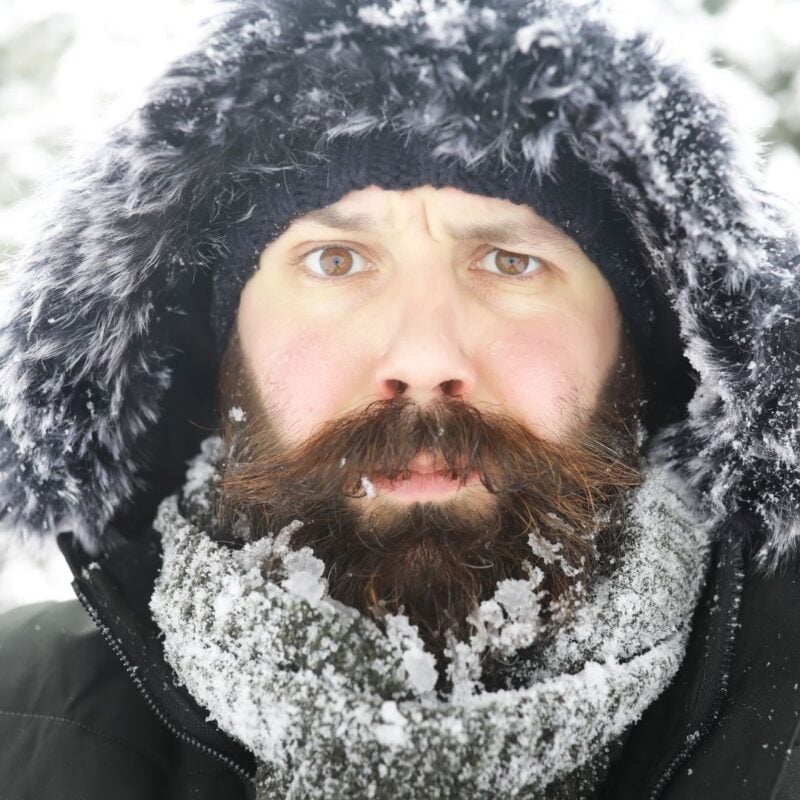 Get up to 50% OFF when shopping gear for the winter on REI.
Warm up for the holidays and SAVE on outdoor gifts all the way through Dec 18!
View on REI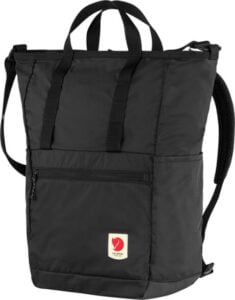 SPECS
Capacity (Litres): 23
Weight (kg): 0.40
Dimensions (cm): 38 x 30 x 14
Nothing short of a handlebar moustache does a better job representing American Hipsters than FjallRaven. The European specialist has made its presence felt in the new world on the backs of fashion-forward young people who look for industrial value in their good looks.
FjallRaven delivers a high-quality backpack full of unique features, all under the banner of one of the most beloved logos in the business. The tote takes its inspiration from bike packs and puts a foxy spin on things with a recycled nylon finish and a robust compacting capability.
The entire bag fits inside its front pocket and unfurls to hold a full-sized laptop, two water bottles, and plenty of snacks while staying easily carry-on eligible. It's a highly versatile everyday carry that can hike and commute. This fleet fox is bound to look good no matter where you take it.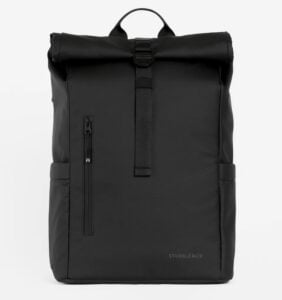 SPECS
Capacity (Litres): 14
Weight (kg): 0.8
Dimensions (cm): 28 x 41 x 12
Many hip styles are all about technically advanced fits disguised as old classics, like vegan leather jackets or Blundstones. This Roll Top Mini takes that to heart, pumping in sustainable, waterproof materials but ensuring the bag could fit in any decade.
Stubble and Co subtle carved a mountain range into the Airscape back panel, so you can check and see if anyone is really paying attention. Besides that sneaky splash, the bag wears a lot like many classic black packs, even though it's one of the only ones on the market that provides direct exterior access to the laptop compartment.
The adjustable chest straps and light anchor points finish off the joint. It adds up to a functional backpack built for a commute that isn't afraid of getting dirty.
The good news for all your povos out there (me included) is that this bag passes the Ryanair carry-on test with flying colours!
Want more Stubble & Co options? Check out our rundown of the best Stubble & Co. bags.
SPECS
Capacity (Litres): 20
Weight (kg): 0.77
Dimensions (cm): 45 x 30 x 15
Every hipster should put serious thought into where their gear is coming from. You can't really be hip while hurting the Earth anymore. Caring is cool again, and that's opened up the door for some siiiiick backpacks to break into the industry without breaking down the natural world.
At the top of the movement is Gulu Made, a company pushing to get backpacks out of factories and into indigenous communities. When done right, it's a win-win, as your hard-earned cash goes to the right hands, and the superior craftsmanship of ancient weaving techniques finds its way into your backpack.
The influencer is done right. The handmade bag doesn't try to reinvent the industry; it just pays attention to detail and delivers a darn comfortable classic backpack made without harm. Across a comfortable back panel, handy exterior pockets, and local patterns protecting the sizeable main compartment, this is a great backpack that fights back.
SPECS
Capacity (Litres): 21
Weight (kg): 1
Dimensions (cm): 31 x 49 x 14
Stubble & Co is back again with another solid backpack that subtly stands out. They tell it like it is over there, which is why this bag is artfully named The Backpack. Look beyond the humble name, and you'll see an absolute powerhouse. Stubble protects your investment with Tekwax Canvas to take waterproofing further and finishes the pack with plenty of focus on the details.
One zippered external pocket provides space for the bus pass, while two large water bottle holders can keep a drink, umbrella or snacks in easy reach. This pack isn't a roll top, but it uses a closer drawstring and a G-hooked opening to stretch or compact the main compartment as necessary.
The Backpack favours sturdiness and weather protection, as evidenced by the slightly larger weight compared to similar capacity, making it a serious commuter comrade. The main compartment of The Backpack can hold the largest laptops in the business as well as a change of clothes after work, so you're never caught in the wrong look.
SPECS
Capacity (Litres): 5-70
Weight (kg): 1.3 (25L model)
Dimensions (cm): 55 x 31 x 23 (25L model)
Sustainability is sexy. The Osprey Archeon series proves sustainability is a high performer, too. You'd only be able to guess the recycled origins of this powerhouse if you had the pamphlet in hand, as the Archeon is capable of some serious storage.
Behind the recycled nylon shell and PFC-free, durable water resistant coating are various recycled fabrics built to stay capable, comfortable, and constant. The bag is ready to last decades, and Osprey's All Mighty Guarantee can help ensure it's the last backpack you ever buy.
All these features are great, but the bag still has to deliver on the fundamentals, and the Archeon takes care of all the details. The bag sits and fits with the best of them, all without the carbon footprint. The series is available in everything from 5-litre totes all the way to 70-litre backpacking specialists, so pick your capacity and get out there.

Do You Want to Travel FOREVER??
Pop your email in below to get a FREE copy of 'How to Travel the World on $10 a Day!'.
SPECS
Capacity (Litres): 16
Weight (kg): N/A
Dimensions (cm): 40 x 30 x 12
Kodiak leather bags are things of beauty. The Katmai enlists top grain cowhide that slowly develops a personality with time, bending but not breaking on its way to working with every outfit for decades. Leather bags work extraordinarily well with beanies and flannel T-shirts, and this Kodiak option is some of the best leather in the business.
This bag makes our list for its versatility. The diaper dandy can sneak a lot of storage into that thin frame and prepare you for everything from a quick trip out of the house to an entire day on the town. It even manages space for a laptop compartment.
With the Kodiak name in front, I expected high quality from the little parts of this bag, and sure enough, spread between three sneaky pockets, brass buckles, and a luggage pass-through was nothing less than the best possible use of space.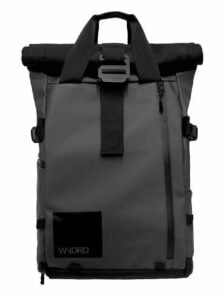 SPECS
Capacity (Litres): 21-41
Weight (kg): 1.5 (31L model)
Dimensions (cm): 48 x 30 x 18 (31L model)
Hipsters, nomads, and tech nerds get a little starry-eyed when you bring up the PRVKE. We've covered this backpack extensively, and it keeps on truckin'. Pretty soon, there will be no such thing as a list of the best backpacks on the market that doesn't have the PRVKE near the top.
The PRVKE is an ultra-modern backpack built to store the entire office and a week's worth of clothing while staying well under carry-on requirements. You can choose bags between 21 and 41 litres of storage, and the well thought out roll-top opening allows you to change the size of your bag based on the carriage.
PRVKE's base model comes with over 18 nifty storage and pocket options. The newest model for 2023 brings even more quick draw ability, stretching out the passport holder, adding a luggage pass-through, and sneaking three new pockets into the laptop compartment. Add on to your pack with optional camera bundles, including accessory straps and camera cubes.
SPECS
Capacity (Litres): 28
Weight (kg): 0.52
Dimensions (cm): 48 x 26 x 12
If you have yet to hear the news, Patagonia has sold the company to mother earth, giving you yet another reason to splurge for a top-quality product. The Arbor Lid bag makes a choice even easier, as the pack is an ideal day bag or carry-on, all for less than a hundred pounds.
We'd be remiss not to mention the four stellar colour options which help elevate the bag from a great backpack to an excellent hipster option. Each unique colour scheme takes earth tones to new heights and lets you visualise the freedom of choice included in this bag.
The Arbor brings freedom to storage by providing loads of separation inside the main compartment. Instead of the typical Patagonia Black Hole, this bag opens from the top and splits things up to ensure a perfect place for everything you need today.
SPECS
Capacity (Litres): N/A
Weight (kg): N/A
Dimensions (cm): 40 x 30 x 10
This bag may be what most people visualise when they close their eyes and think of a hipster bag. Whether I'm sporting a quirky flannel or a vague native print jacket, it's where I keep all of my things. I get a lot of compliments on this. Plus, it's not a man purse; it's a satchel.
And baby, is it ever. This Messenger tote hangs freely on the back of bicycles, rips through public transport stops, and demands a brisk pace through any security line. The buffalo leather almost glows and only matures with age as the leather bag withstands the test of time.
Kodiak makes the best leather products for hipsters. Across their wide-ranging backpacks and messenger models, a commitment to quality means Kodiak finishes off your bag with solid brass and genuine top-grain leather. This emphatic messenger bag continues that tradition.
SPECS
Capacity (Litres): 3
Weight (kg): 0.4
Dimensions (cm): 29 x 15 x 7.5
Companies may dream up all sorts of fancy monikers, but to me, they'll always be fanny packs. Anyway, that's an argument for another article. This "sling" bag (fanny pack) is essential to any explorer's kit. Its affordable price point and everyday practicality make it an excellent choice for a gift for anyone who spends quality time rifling through their packs for paperwork.
Improving from last year's AER Day Sling 2, the sling 3 has enough space for everything you need to get through your flight, including a kindle, tablet, snack bar, and Xanax. A sneaky back pocket stores your tickets, passport, and cards while keeping things close to your chest, so you can take this bad boy straight from security to the souk.
Not only does this "sling" provide enough space for everything you need to get through a 15-hour flight, but it also slips in enough dividers to keep it all organised while your sanity slowly slips away.
The best present of all… is CONVENIENCE!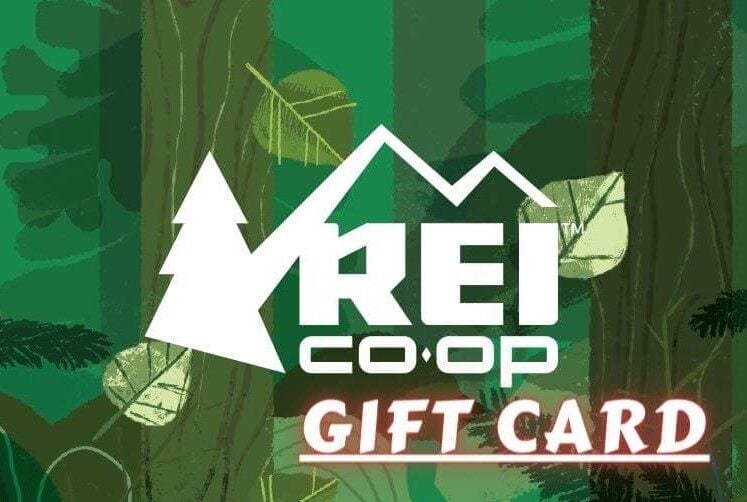 Now, you could spend a fat chunk of $$$ on the WRONG present for someone. Wrong size hiking boots, wrong fit backpack, wrong shape sleeping bag… As any adventurer will tell you, gear is a personal choice.
So give the adventurer in your life the gift of convenience: buy them an REI Co-op gift card! REI is The Broke Backpacker's retailer of choice for ALL things outdoors, and an REI gift card is the perfect present you can buy from them. And then you won't have to keep the receipt. 😉
Buy on REI!
How We Tested These Hipster Backpacks
If it were up to us, we'd have our finest traveler receive all the gear and test them out first-hand, but there's so much gear and too little time, so we spread it out over our team of Broke Backpackers. Each of our team members knows what it takes for a piece of gear to make the cut, because we know how bad it can be when it doesn't. So rest assured, our finest hipsters gave these a run for their money in both functionality and how cool they felt while sporting them. Needless to say, wearing these packs was like discovering a band you KNOW no one else has heard of before.
These packs have been all over the world and lasted through many different environments, so while you may gatekeep your favorite bands, we decided to let you in on some of our favorite hipster backpacks 2022 has to offer.

Our GREATEST Travel Secrets…
Pop your email here & get the original Broke Backpacker Bible for FREE.
Final Thoughts on Finding The Best Hipster Backpacks
Our backpacks do everything from changing a Ghanaian village's future to providing extra pockets built just for a Nintendo Switch. They represent a hipster mindset by being impossible to pin down and yet still attracting a nation's attention.
They are bags that parents fear, children look up to, and some are even sold at Urban Outfitters. Any single buzzword used to group people together based on what they like to wear is inherently flawed, but these backpacks are anything but faulty.
We stand by these backpacks for one simple reason: you take off the H-word from this post, and the message still stands. These bags are some of the best packs on the market, feel crazy stylish on my back, and offer up something downright exceptional that the industry is missing.
The overarching hipster stereotype is putting down anything that tries too hard, and an article titled the Hippest Hipster backpacks is undoubtedly guilty of making an effort. Don't forget to let us know how mainstream and bourgeoisie our selections were in the comments below.
---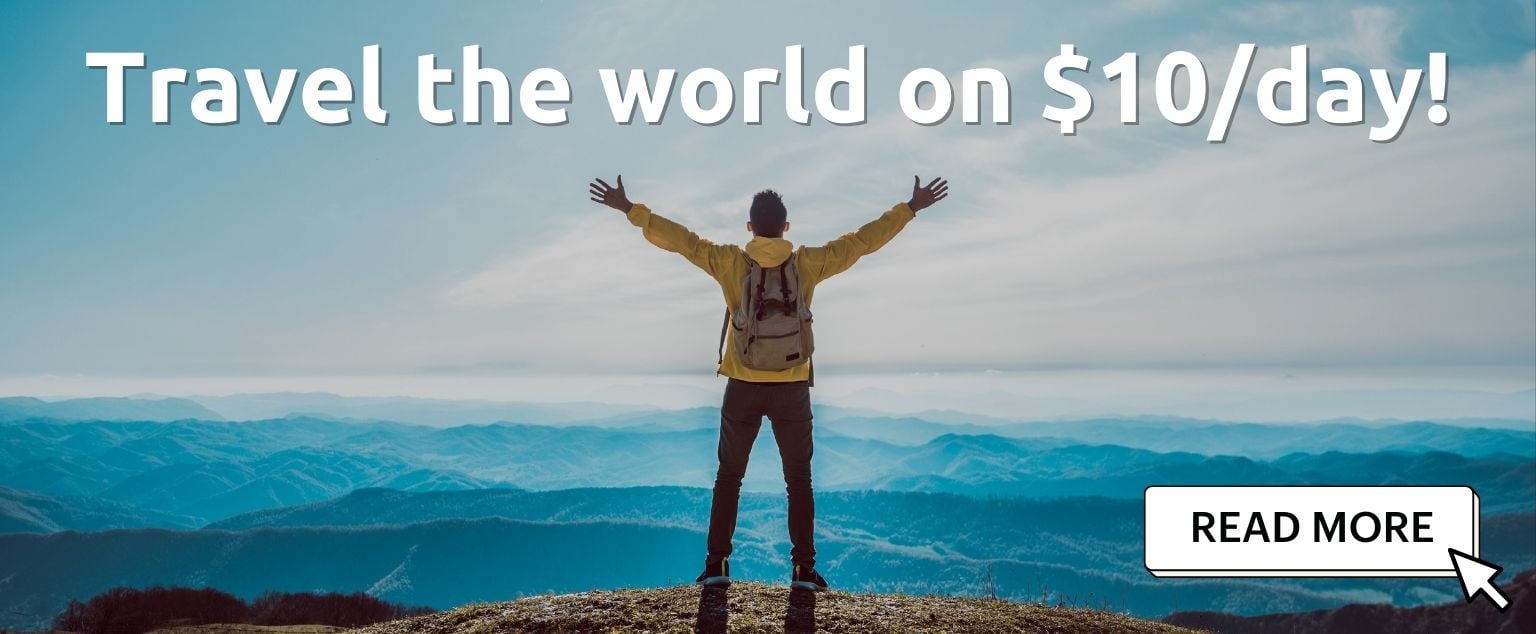 And for transparency's sake, please know that some of the links in our content are affiliate links. That means that if you book your accommodation, buy your gear, or sort your insurance through our link, we earn a small commission (at no extra cost to you). That said, we only link to the gear we trust and never recommend services we don't believe are up to scratch. Again, thank you!