Nestled in the Blue Ridge Mountains, Asheville is a city with a small-town feel and a thriving cultural scene. Known for its music, arts, food, and drink, visitors come to experience the unique vibe of Asheville, North Carolina. Surrounded by the majesty of nature, this city is a draw for nature lovers as well. So there's something for everyone!
If you're headed to Asheville for the first time or returning again to enjoy everything it has to offer, you will not be disappointed by the variety of places to stay. Home to a handful of hostels, most are centered in and around Downtown Asheville. To round out the best hostels in Asheville list, we've also considered other places to stay that give alternative experiences and locations at prices that will keep you on budget during your trip to this beautiful corner of North Carolina.
Quick Answer: Best Hostels in Asheville, NC

Do You Want to Travel FOREVER??
Pop your email in below to get a FREE copy of 'How to Travel the World on $10 a Day!'.
What to Expect from Hostels in Asheville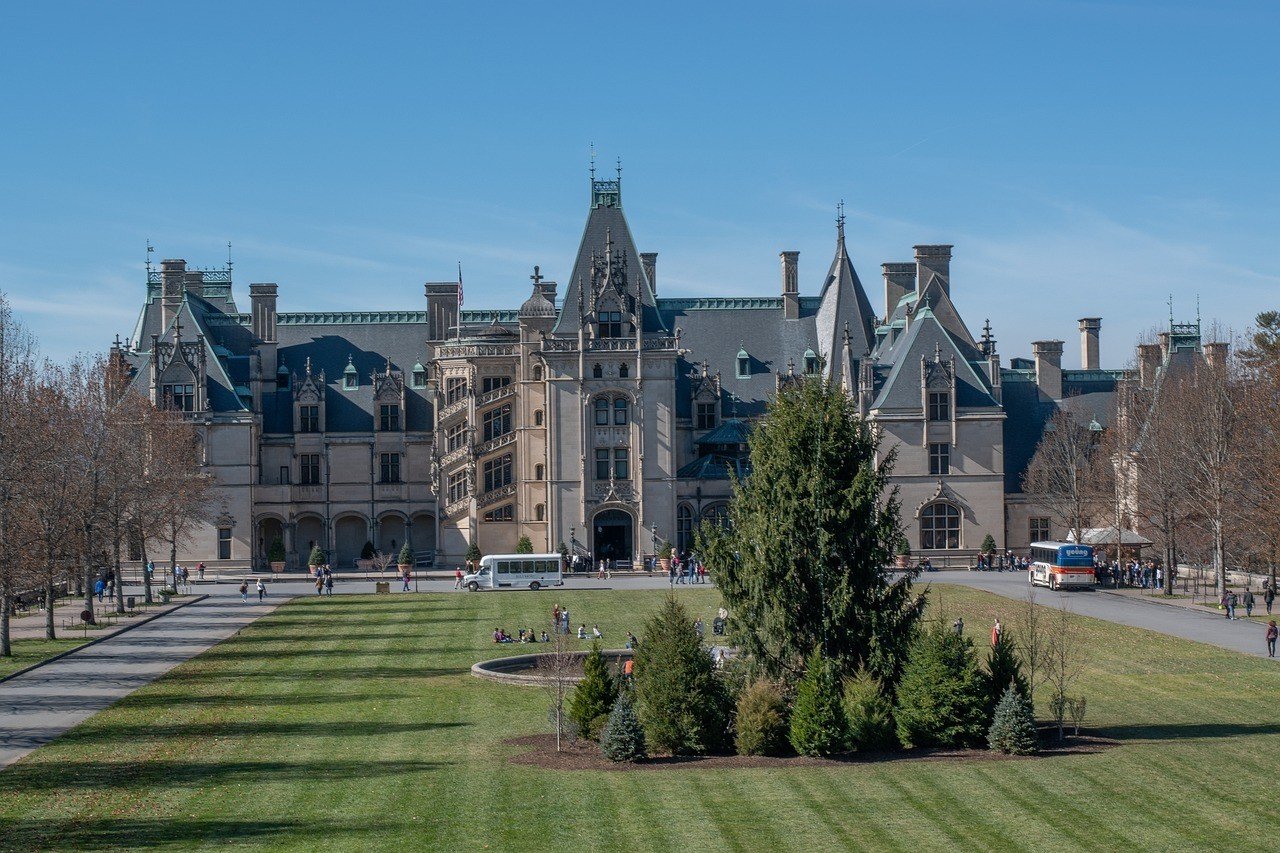 Southern charm emanates throughout the hostels in Asheville, NC. Around town, folks are happy to help visitors find their way and experience the uniqueness that makes Asheville and North Carolina so special.
The cost of staying in town is pretty consistent. At hostels, the average price of dorms begins around $30 and move up from there. Private rooms will cost between $50 and $120, for those who have some extra cash and want the luxury of their own space. There are also heaps of affordable hotels in Asheville too.
Depending on where you choose to stay, Asheville can be a walkable city. Many spots on our best hostels list are within a short distance from the main places to visit. Hostel staff will be able to help you navigate The Asheville Rides Transit (ART) system which is really affordable. Ride-hailing apps are a secure bet but are obviously more costly.
To enjoy the full spectrum of beauty in the area, consider having your own wheels – this way you can drive the Blue Ridge Parkway for spectacular views. If you rent or bring your own car, look for the Asheville hostels that have on-site parking (some are free).
Asheville, NC is known for the natural beauty of its mountains. To enjoy the outdoors, even while at the hostel, several places have porches and yards. This way, you can enjoy the mountain air from the comforts of a southern front porch.
Private Rooms: $
Dorms (mixed or female only): $
Not many hostels in town offer breakfast, but the communal kitchens are a great place to start your day. Cooking your own meals really helps keep your budget on point, but it will be hard to eat in when Asheville has so many great restaurants to try. It's a foodie's dream.
High-speed free wifi is commonplace – thank goodness! Computer access is a bit rarer to find, but there are a few with computer kiosks set up for guests to use. TVs aren't common, but you don't come to Asheville, North Carolina to sit in and watch TV now do ya?
When looking for a hostel, you'll find most Asheville hostels on HOSTELWORLD. There you can check out photos, detailed information about the place and even reviews from previous guests. Just like other booking platforms, each hostel will have a rating, so you can easily pick out the hidden gems.
Downtown – The Downtown area is now friendly, welcoming, and vibrant with amazing restaurants.
Black Mountain – The best neighborhood to stay in Asheville if you're looking for a more natural experience.
Montford Area Historic District – It's the best area in Asheville to stay in if you want to experience the history of this interesting city.
River Arts District – Best areas to stay in Asheville if you enjoy being among creatives.
Biltmore – The best neighborhood in Asheville to stay in if you're a history buff.
You see that it's important to find out where to stay in Asheville before you book your hostel. Do your research beforehand and have an even better trip!
3 Best Hostels in Asheville
Now that we've given you the rundown on the hostel scene in Asheville, let's dive in and look at the options more closely. Here's where you get to figure out which one is the right fit for your journey whether you want to be in Downtown Asheville, NC or a bit further out of the action.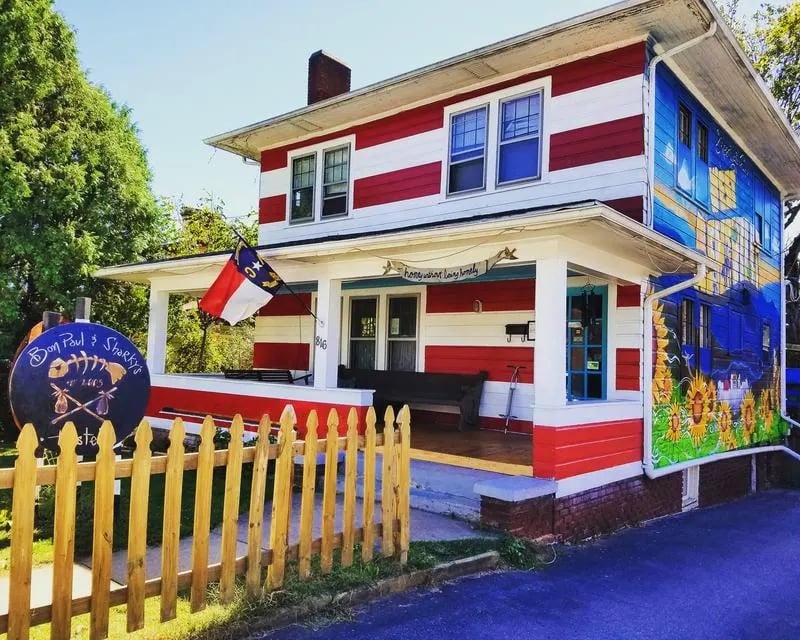 $
Located in West Asheville
Dorm, Private, or Pitch a Tent
Female or Mixed Gender Dorm Rooms
The look. The feel. The vibe. Bon Paul & Sharky's Hostel has gone all-in on making sure you have a memorable experience at the coolest hostel in town. That's why it's our best overall hostel in Asheville.
From the moment you arrive, there's no mistaking it. The outside of the house is painted in bright, vibrant colors with a mural that shows great pride in the place you're in: West Asheville. Inside, it's more of the same cool decor that reminds us of why we're all here – to travel, see the world, and have new experiences. Make sure you use the free wifi to upload some pics and make your mates jealous!
As a traditional hostel, it offers great prices for a variety of sleeping situations. There's no need to cram blankets and towels into your backpack because Bon Paul provides 'em alongside their comfortable beds. Communal spaces like the porches, living room and kitchen help get the conversation started with other guests. You can cook a meal and then enjoy the company of other travelers doing the same thing after a day exploring the area.
Why you'll love this hostel:
Awesome murals outside and in
Book exchange
Free onsite parking
Situated in the West Asheville neighborhood, it's a short walk from some cool places to eat, drink, and be merry. It's a bit further to get to Downtown Asheville or other popular places to visit, like The Biltmore, but staff will help you figure out the ART bus system. If you've driven to the area, parking is free which is pretty sweet.
Bon Paul & Sharky's is a place created for travelers, by travelers. That's why it tops our list of Asheville hostels. It's super easy to meet others, to share a story, and make new friends. Even the staff are seasoned travelers who are looking to help others on their journey. When you see a hostel book exchange, it's a sign that fellow travelers have been coming here for a long time, will continue to come, and will support the traveling lifestyle.
Best Hostel in Asheville for Solo Travellers – Sweet Peas Hostel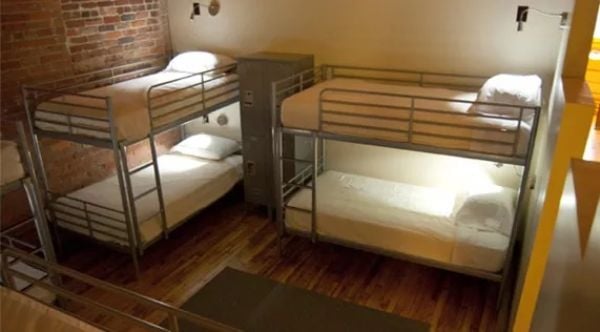 $
Located in Downtown Asheville
Dorms, pods, and private rooms
Mixed gender bunks only
Sweet Peas Hostel has what you're looking for – A private room? Got it. Pod bunk? Got it. Traditional bunk bed set up? Got it. free wifi? Of course! free cancellation? That too! Free parking? Sorry, no. Wait, oh shoot. Okay, maybe they don't have everything, but Sweet Peas Hostel really is as good as it sounds!
Sleep like a pea in a pod at Sweet Peas. Get it? Okay but seriously, for a slightly more privacy option try a pod bunk. You'll sleep i. a comfortable bed surrounded by three solid walls and an acoustic curtain to block out the outside world. This is what makes this place stand out amongst the other Asheville hostels.
Why you'll love this hostel:
Lending library
Free coffee
Laundry facilities
Inside your space, you're provided with an extra-long twin mattress, outlet, shelf, and a reading light. If this is a bit too claustrophobic for your taste, climb into a traditional bunk, or spring for your own private room – Sweet Peas offers them a shared or private bathroom at different price points.
The location of Sweet Peas is key. You can't get more centrally located than downtown. So, if you're coming to Asheville to explore the city, this is probably the place for you. Staying here means you don't necessarily need a car (that's good b/c parking is a bit of a hassle and you're only 20 minutes from Asheville Regional Airport anyway). Instead, walk from place to place. For the places you want to explore that are a bit further, consider taking the ART bus system or using a ride-hailing app. Even better, there are heaps of great pubs nearby too!
Best Hostel with Private Rooms – Asheville Hostel & Guest House
$$
Located in Downtown/South Slope Asheville, NC
Private Rooms (including single room)
Shared Bathroom
Asheville Hostel & Guest House specializes in private rooms. If you're looking for a hostel experience with the comforts of your own room, then have a look at this top-notch guest house. There are even options for a single room which is pretty rare! Each room has its own lock, which will put you at ease.
Shared bathrooms and kitchens help keep the cost down. You can make a meal or two instead of constantly having to spend money on eating out. A special little perk is that you're welcome to make breakfast at the hostel using the fixings provided. Yum.
Why you'll love this hostel:
Computer access
Free breakfast ingredients
Parking options – some free, some paid onsite
Asheville Hostel & guest house has high-speed free Wi-Fi, so surfing the web on your device is no worries. If your personal device isn't cutting it, or if you would rather use a full-fledged PC, there are computer stations in the common room for guests.
Location, location, location. Asheville Hostel & Guest House is perfectly located to see the city on foot. It's on the border of Downtown Asheville and South Slope, so it's super convenient to walk around town. If you're planning to head out somewhere a bit further, an ART bus stop is only one block away. Folks who drove to Asheville can park their car on-site and go on foot. They also offer free cancellation in case your plans change and it's just a 20 min drive to Asheville Regional Airport too.
Asheville Hostel & Guest House is one of our favourites in Asheville but they're not taking guests right now. We're not sure if they're closed for good but we hope they'll come back soon.
Is This the Best Backpack EVER???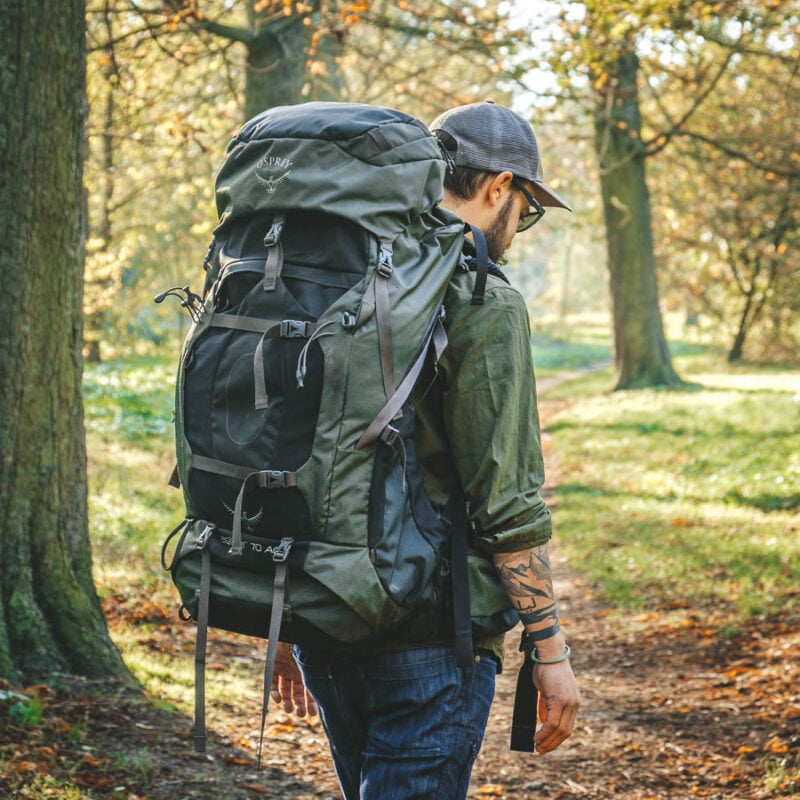 2 Best Budget Hotels in Asheville
Being a pretty compact place that's a little off the beaten track, there are not actually that many hostels on offer here in Asheville, never feat though, there are a few great budget hostels to pick from too.
$$
Located in Marshall, NC
Market & bar onsite
Bunk room with shared bathroom
Okay, so it's obvious from the name that this is not a hostel, but it's also obvious from the title, that this isn't just any old hotel. Seriously, an old school jail transformed into a chill boutique hotel – It's worth a look.
Haven't you ever wanted to see what it felt like to be locked away in an old-timey jail cell? Old Marshall gives you that experience. The only differences are that you're choosing to be there, you give them some money to do it, and it's a seriously luxurious stay. It's got to be one of the most unique hotels in Asheville, if not the whole country!
Why you'll love this hostel:
Boutique design
Shared Ourdoor Deck
Views Over The River
The other major reason we put the Old Marshall Jail on the best hostels list is that it offers a bunk room (actually two different bunk rooms). Although these rooms are booked as a room rather than a bed, you can still get a bunk-feel with a friend for a great rate – when divided by the two of you, the price rivals a hostel dorm and check out those super comfortable beds too.
Old Marshall Jail is located in Marshall, NC and is a bit of a drive from Asheville. But conveniently located on the ground floor is Zadie's Market, which includes a market (obviously from the name), restaurant, and bar. Zadie's specializes in local produce making it super easy for guests to order the food and have it delivered straight to them.

Our GREATEST Travel Secrets…
Pop your email here & get the original Broke Backpacker Bible for FREE.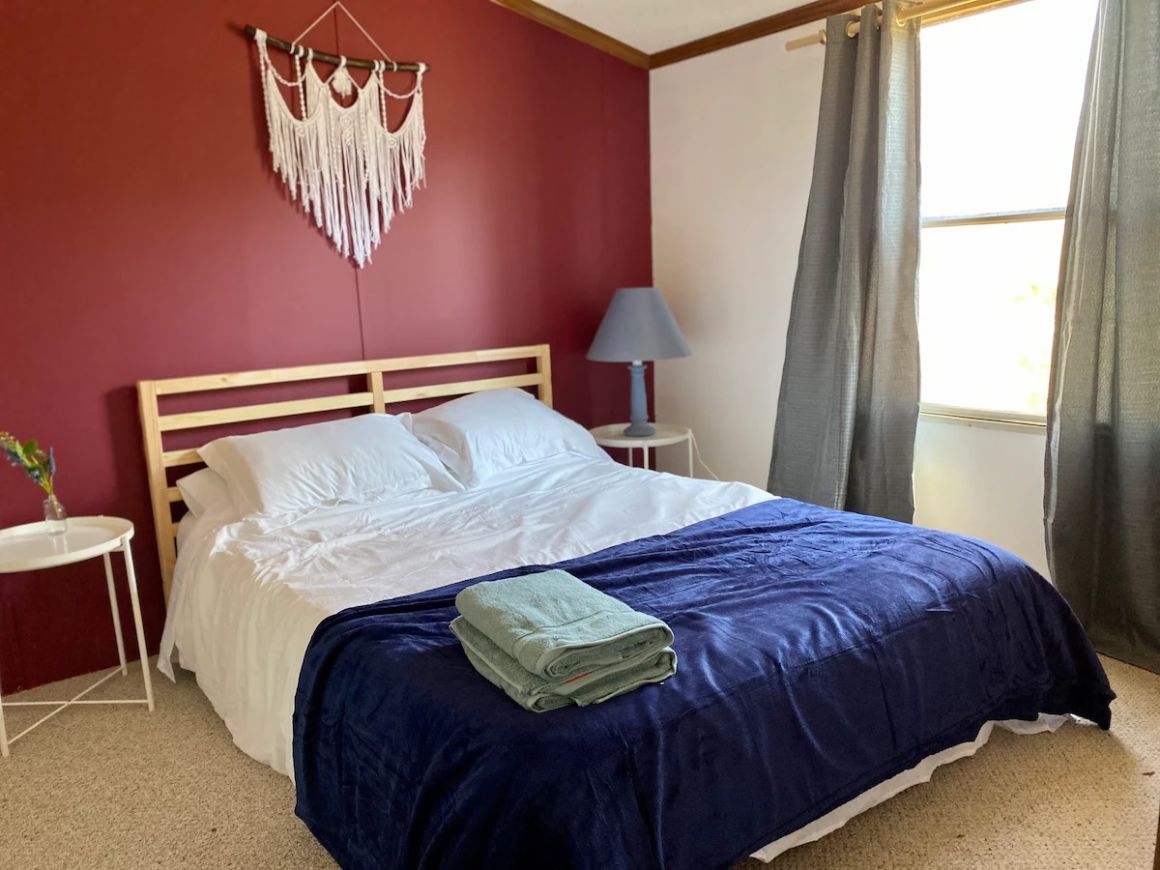 $$
Located in Hot Springs, NC
Private Room with Shared Bathroom
Shared Kitchen
Hikers of the Appalachian Trail are similar to backpackers exploring the world. There is a comradery that is present between people who are on their own individual journey – we are one and the same. Although Happy Gnomad Hiker House is not a hostel, the vibe is still right there.
What we love about this place is just how homely and cosy it is… probably because it literally is a home! But in all seriousness, rather than a massive hostel, here you get more of a house-sharing vibe where you get your own room but share the other facilities in the house. So you can easily share some stories and tips with your fellow guests, play a few board games or watch the telly together before retiring to your own space for a great nights sleep.
Why you'll love this hostel:
Perfect location for hiking
Cosy and homely feel
Indoors and outdoors Common Areas
Nestled in the mountains, it's a short hop to the Appalachian Trail. It's a bit further from Asheville, so be sure to consider what you're down for. If you're all about getting into nature, this is the guest house for you. If you want to be a stone's throw from hustle and bustle, whilst still being close enough if you need to nip to town for supplies or a meal out.
Happy Gnomads is set up with comforts like a full communal kitchen, laundry, and living room with a TV to use. Like a hostel, it's set up to encourage travelers to meet each other, make new friends, and share stories. Happy Gnomads is dog friendly, so man's best friend can join you on your journey too.
Other Budget Accommodations in Asheville
Not happy with your options yet? We've got another epic place to stay in Asheville coming for you! Make sure you know what kind of travel needs you have in order to find the perfect place for you!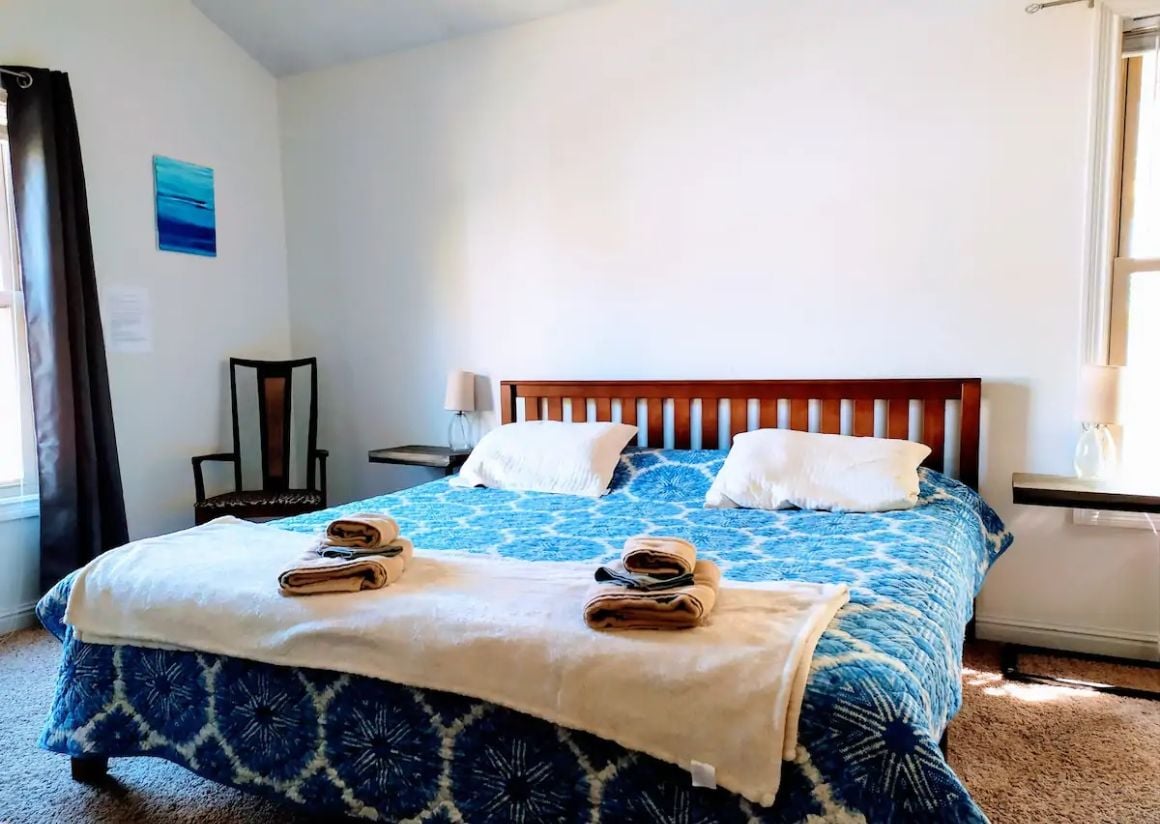 $$
Located in Downtown Asheville
Private room with private bathroom
Mini fridge & microwave
Staying in Florencia's home is lovely and super convenient. The location is great – just a short drive to downtown Asheville (2.5 miles) or to Biltmore (2 miles), so you'll never feel like you're out of the loop. A parking space is included in the booking, so there's no need to worry. This really makes Sunflower Hotel a perfect home base for your adventures in Asheville and the Blue Ridge Parkway/ Mountains as they're less than 2 miles away.
You will have your own set of keys so it's easy to go in and out on your own time and it has more of a guesthouse vibe than a hotel. The mini-fridge, microwave, and couch in the room are an added bonus. This way you can heat up some leftovers and relax while scrolling through your feed or planning your next excursion in town. The private bathroom is a godsend. There's no trying to navigate when other guests are using the facilities. Shower when you want, pee when you want. Magic!
Asheville Hostels FAQ
Travel Safety Tips for Asheville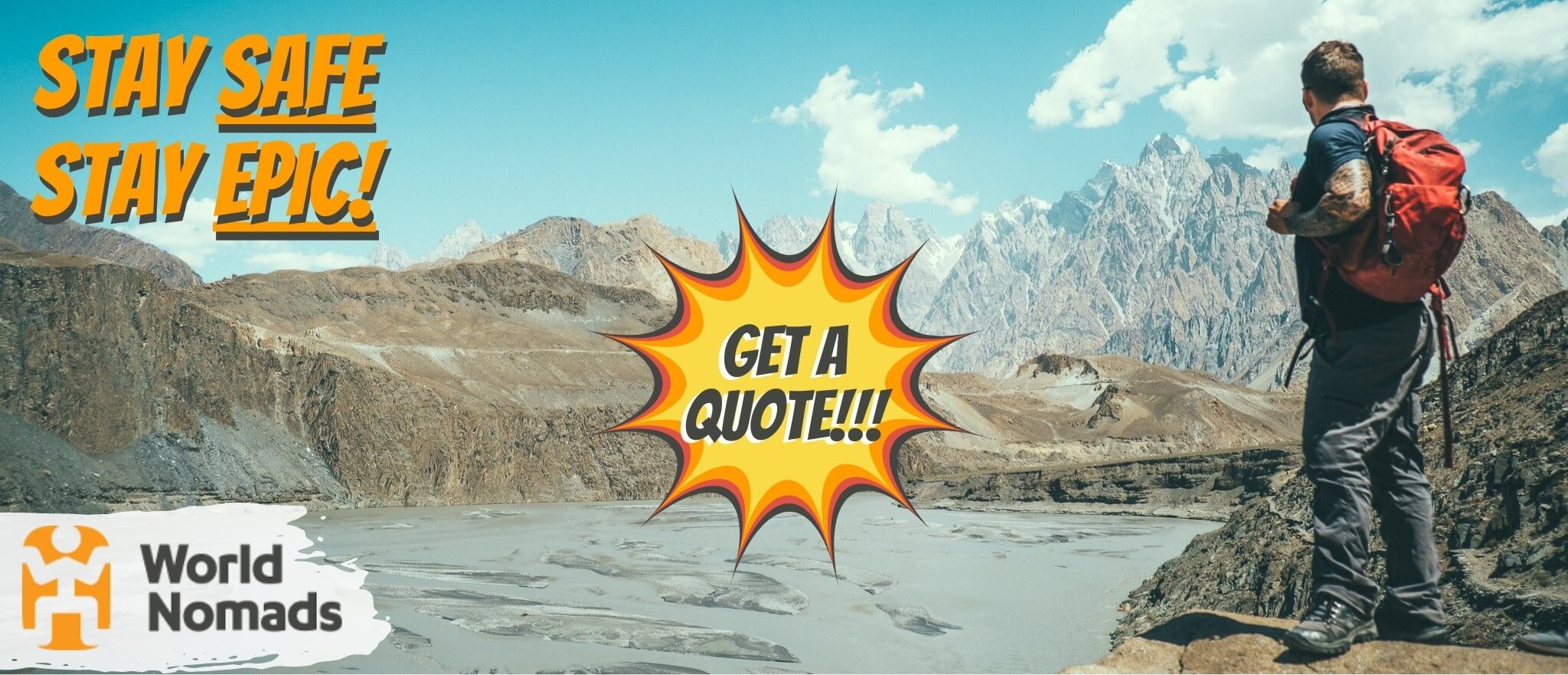 World Nomads' mission is to support and encourage travellers to explore their boundaries. They offer simple & flexible travel insurance, and safety advice to help you travel confidently.
They've been doing it since 2002 – protecting, connecting, and inspiring independent travellers just like you.
Get a quote below or read our in-depth review!
World Nomads provides travel insurance for travelers in over 100 countries. As an affiliate, we receive a fee when you get a quote from World Nomads using this link. We do not represent World Nomads. This is information only and not a recommendation to buy travel insurance.
Final Thoughts on the Best Hostels inAsheville
If you're coming to the area to hike the Blue Ridge Parkway/ Mountains or explore the art scene of the city, Asheville will not let you down.
When it comes to deciding where to stay, hosteling in Asheville is as lovely as the city itself. Each place on our hostels in Asheville list is unique from one to the next. Most importantly, they all provide a great stay at affordable rates. You can't go wrong at Bon Paul & Sharky's Hostel, that's why it's our favorite hostel in Asheville.
---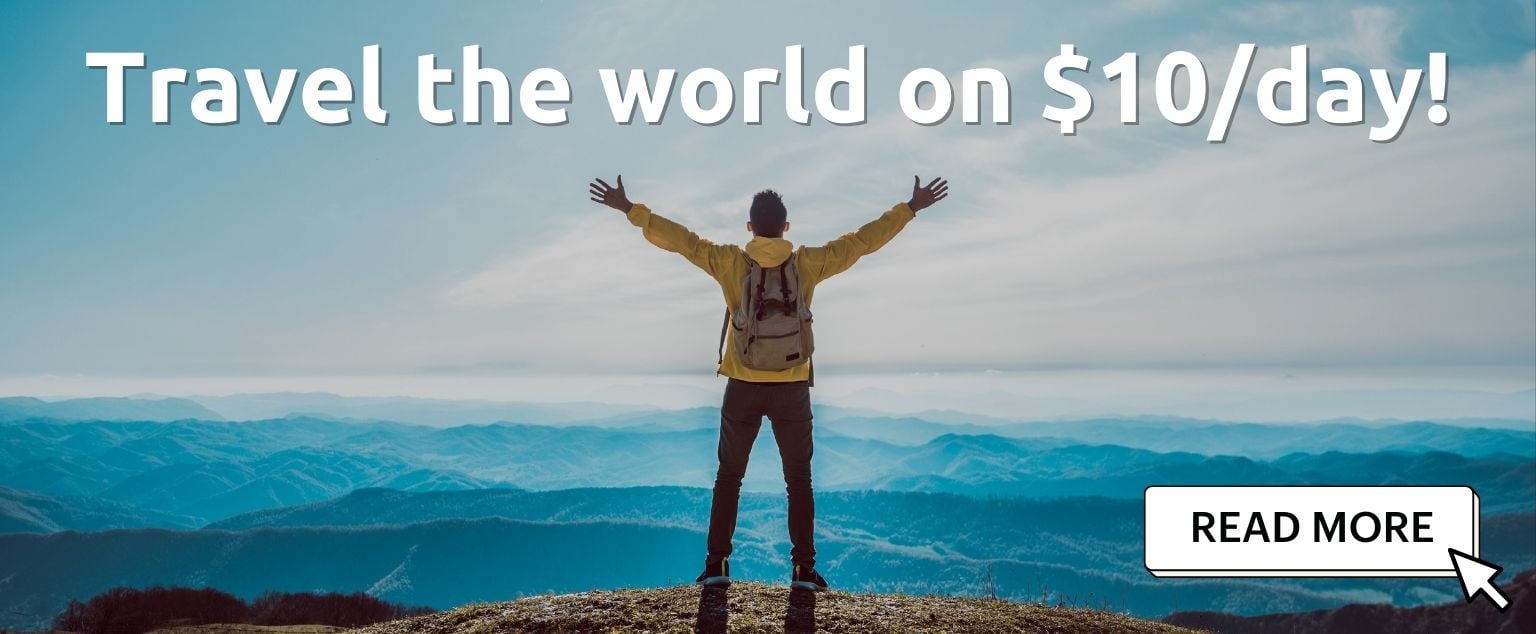 And for transparency's sake, please know that some of the links in our content are affiliate links. That means that if you book your accommodation, buy your gear, or sort your insurance through our link, we earn a small commission (at no extra cost to you). That said, we only link to the gear we trust and never recommend services we don't believe are up to scratch. Again, thank you!