If you ever find yourself with a few days to spare in North Carolina's Blue Ridge mountains, then you're not going to want to miss a chance to visit Asheville. Asheville is home to a thriving arts scene, an up-and-coming city centre, and some of the best day trips around.
I've been coming to Asheville for years now, and to say I'm smitten with it would be an understatement. Undeniably hipster and perhaps one of the most coolest  in the South, it's here you'l be able to admire mountain sunsets from rooftop bars or  your epic accommodation.
My guide to where to stay in Asheville will help you explore the classy, the raucous and the undeniably gorgeous sides of this Western North Carolina wonderland.
Let's see what it's got in store!
Your North Carolina cabin not nice enough for ya? No worries, these are our top picks for accommodations in the sensational Asheville area. Enjoy!
Without a doubt the BEST hotel in Asheville, no accommodation anywhere near the city will live up to Omni Grove's incredibly high standards. Built in 1913, the historic property is the most luxurious place to stay in North Asheville – it just exudes glam and elegance.
The grounds of the property are something straight out of a Bohemian fairytale – lush greenery and not one but three pools will make your visit to the Blue Ridge mountains as peaceful as possible. With multiple on-site restaurants, you won't have to worry about a thing during your stay. Choose from a variety of comfy rooms- but I must say that the mountain view options are the best!
This chalet is one of my favourite Airbnbs in Asheville. Featuring a hot tub, chef's kitchen and outrageous views of the Blueridge Parkway, this is the perfect nature retreat. Morning views from the deck can uncover bears, foxes, and other wildlife, so keep an eye out! The home is gorgeously decorated and has two amazing living room spaces. The water is also double-filtered, so you can drink from the sink. It's definitely a space to remember.
Out of all the Asheville hostels, I like this one the best (possibly because there aren't too many of them). Sharky's offers the perfect combination of budget accommodation and a friendly atmosphere. There's easy access to local pubs, bars, shops, and eateries. It also has a back deck with amazing views. You'll find a range of room sizes to suit every traveller, as well as free Wi-Fi and a fully equipped communal kitchen.
Asheville NC has a lot going for it. Live music, rolling hills, and an overall A+ vibe make it one of the most underrated places in the Southern US in my humble opinion.
Overlooked by the Blue Ridge Mountains, which offer all kinds of epic outdoor activities, it's small enough that crime rates are low, making it an ideal vacation destination for families.
Downtown Asheville is a great place to base yourself if you're visiting Asheville for the first time. It offers the best restaurants and shops, as well as a fascinating history and a young, hip culture that's hard to resist. Lots of the best Asheville hotels are located here.
If you'd prefer to be closer to nature, then spend your time in Black Mountain. This neighbourhood is close to the Pisgah National Forest and other amazing natural scenery. It's also a great place to find cheaper accommodation options, being further away from the city centre.
For a more local feel, look for accommodation in Biltmore Village. You'll be surrounded by some impressive North Carolina history and get all the benefits of living among locals. It's a quiet area, making it an ideal place to stay for families.
The Montford Area Historic District contrasts amazing historical sites and architecture with some of the best clubs and bars in the city. So, if you're trying to decide where to stay in Asheville for nightlife, this is a good choice.
The final area to consider is the River Arts District. This quirky area is known for its thriving art scene and is the centre of Asheville's innovative spirit. It's host to some top-tier vacation rentals too!
Asheville Airport is just a 20-minute drive from the Downtown.
Now, let's take a closer look at each of these areas in more detail. Each one offers something unique, so make sure to pick the area that's right for you!
1. Downtown Asheville – Where to Stay in Asheville for Your First Visit
Asheville, NC has done a lot lately to increase its appeal to tourists, and it's really working. Most of this effort has focused on the Downtown area, which is friendly, welcoming, and buzzing with amazing restaurants, shops, cafes, and a creative vibe. In fact, the Downtown area is now one of the coolest places to stay in Asheville because of the vibrancy of its urban spaces.
As part of these efforts to bring in tourists, the city has created self-guided tours that will take you around all the best areas to visit. All you have to do is check the Asheville Urban Trail website for maps and get exploring. Just to make Downtown even better, it also offers great public transport to the trails around the city where you can go hiking, camping, or just relax in nature as well as being close to Asheville Regional Airport. The only downside is that you might find free parking harder to come by in the city centre.
This hotel in Asheville offers a convenient and comfortable base for exploring the city. It's great for families with kids as it offers babysitting services as well as a beauty center, gym/ fitness center, pool, and free Wi-Fi. The rooms are charming and welcoming and there are lots of shops and restaurants nearby to keep you fed and entertained.
Best Luxury Hotel in Downtown Asheville: The Windsor
When you're discovering Asheville for the first time, you want to be close to everything, and that's exactly what this 4-star hotel accommodation offers. As well as a great location, it has luggage storage, laundry services, free Wi-Fi and massage therapists. Downtown attractions like the Asheville Art Museum and Thomas Wolfe House are close by too. Undoubtedly one of the best downtown Asheville hotels!
This is a great pick for anyone travelling in a group or with kids, due to the beautifully spacious rooms. The cottage has room for 4 people and includes a large balcony where you can enjoy views of the surrounding area. This cozy North Carolina Airbnb is homey, modern, and located within walking distance of local cafes, restaurants, and shops. This stay is truly vacation rental royalty, as it's conveniently located, stunningly decorated, and super well-hosted!
Things to Do in Downtown Asheville:
Go on the Asheville Urban Trail walk and explore the city's history.
Visit some of Asheville's craft breweries for unique drinks.
Make sure you see the beautiful Basilica of Saint Lawrence.
Spend some time in a natural urban space at Pack Square Park.
Spook yourself out with a guided nighttime ghost tour
Check out the Bountiful Cities Edible Garden.
Take yourself on a day trip into the Blue Ridge Mountains, and do some Llama hiking! Like regular hiking, but with Llamas!
Learn more about Asheville's creative spirit at the Asheville Art Museum or ZaPow Gallery.
Visit the Thomas Wolfe Memorial.
Get your game on at the Asheville Pinball Museum
2. Black Mountain – Where to Stay in Asheville on a Budget
Black Mountain is the best area to stay in Asheville if you're looking to explore the rural side of North Carolina. It's located just a 20-minute drive from the Downtown area and sits in the shadows of the mountains. If you want to explore Pisgah National Forest, then this is where you should base yourself. You'll probably want to rent a car if you're out here so be sure to search for somewhere with free parking.
Black Mountain is a local community that has a charming small-town feel, with around 8,000 people living there. You're sure to find some peaceful bed and breakfasts in and around this area.
That doesn't mean that it's unsophisticated. There's a thriving art scene at Black Mountain with lots of art galleries where you can enjoy Asheville's creative side. Finding an accommodation in this neighbourhood will also put you close enough to the center of the city that you can easily pop in and out.
Super 8 boasts a great location for hikers and outdoor lovers. Featuring an American breakfast, a seasonal outdoor pool and free private parking (important in the Black Mountain), this budget hotel will make sure you are super comfortable for you time in Asheville. If you're visiting Asheville, there is no doubt that you will be well looked after here. Each room comes with a desk and flat-screen TV.
The Hampton Inn is one of the best hotels in Black Mountain. With a central location, an on-site restaurant (serving an outstanding buffet or American breakfast), a fitness centre, and a great indoor pool, you can't do much better than this. And if you get tired of living fancy, there is a Maccy D's over the road. Anyway, cool pool, very clean, free wifi and free parking.
Bird's Nest Cottage is a gorgeous retreat situated right in the heart of Black Mountain. When split between four guests, this classic North Carolina cottage is the ideal base for groups visiting Asheville on a budget. It's bright and modern throughout and boasts all the amenities you'll need for a comfortable stay.
Things to Do in Black Mountain
Find a spot where you can sit and enjoy the natural scenery, perhaps with a brew in hand.
Visit the Pisgah National Forest.
Annoy your children by signing them up for a Sunset Vortex Mountaintop Yoga Hike. You never know, they might forgive you after a month or two.
Put on your hiking boots and trek up to Catawba Falls to see one of the area's best-kept secrets.
Experience the art scene at the Floor Gallery Fine Art Center or the Seven Sisters Gallery.
Explore the history of the area at the Swannanoa Valley Museum & History Center.
If you're an avid hiker, then head up the Kitsuma Peak Trailhead.
Do something out there and go tour a goat farm. You might enjoy it, and there's some free cheese on offer!
3. Biltmore – Best Place to Stay in Asheville for Families
Biltmore is located about 10 minutes from Asheville's Downtown and is a popular destination for history lovers. This area is dominated by The Biltmore Estate and Mansion. It's the largest private home in the US and this architectural marvel is set against the stunning Blue Ridge Mountains. It was built in 1895 by George Vanderbilt and combines architectural elements from rural England with the chateaus of France.
If you like to relax and live like a local, then Biltmore Village is for you. It's a welcoming, affluent area where only a few tourists stay and the locals are perfectly happy to see new faces. There's a real community feel in this area, as well as some of the best local restaurants and eateries in the city.
Best Hotel in Biltmore: Clarion Inn
Boasting an outdoor pool, on-site bar, restaurant, and fitness center, this motel is well-equipped to provide a comfortable stay in Asheville. A continental complimentary breakfast is provided daily, and every room comes with a private bathroom. There's plenty to see and do within easy reach of the motel, such as Biltmore Estate and Winery, Sweeten Creek Brewery, and Burial Beer.
This boutique hotel in Asheville offers the perfect combination of luxury and convenience. It's a short drive from the Biltmore Estate and offers 4-star accommodation with a complimentary breakfast. The Grand Bohemian Hotel Asheville has a beauty center, fitness center, babysitting services and free parking as well as comfortable, spacious rooms with all the extras.
Complimentary Biltmore Estate wine and snacks? Private entrance? Luxurious Cognac Leather? Yes, the Biltmore Hideaway includes all this and more. With a central location just a stone's throw from Biltmore village, a stay here foreshadows luxury living, tasty meals, and classy day trips. There is a kitchen, free parking, room for four guests, and the option to bring your bet too! Just don't let them on the beds…
Things to Do in Biltmore
Check out the beautiful Biltmore Estate and Gardens.
Spend some time at the Biltmore Waterfall.
Wander into the center of town to eat, drink, and shop.
Take in the views from the Bass Pond Lookout.
Eat your way through the best restaurants and eateries in this neighbourhood.
Relax, chill, and live like the locals do.
4. Montford Area Historic District – Best Area to Stay in Asheville, NC for Nightlife
The Montford Area Historic District is located just north of Downtown. This district is filled with some of the most beautiful historic buildings, statues, and sculptures in North Carolina. They are why it's one of the loveliest places to wander and explore! You'll also find some of the coolest bars in town around here too, perfect after a day exploring the Blue Ridge Mountains.
Despite all the architectural attractions in this district, it's still a more suburban area than a tourist one. You're more likely to interact with locals when you stay in this area, which can give you a unique and more authentic view of the city. As a bonus, every May this district plays host to the Montford Arts and Music Festival with live music and arts events. This free event is one of the highlights of the year, so don't miss it!
If you like unique places to stay, then you'll love this hotel. It offers historic rooms with modern touches that have a refined but welcoming feel. It also has a tour desk so you can organize your itinerary, and is situated close to local attractions such as the Blue Ridge Parkway for maximum convenience. There's a spacious living room to relax in as well as a complimentary breakfast.
Best Luxury Hotel in Montford Area Historic District: 1900 Inn on Montford
This Asheville bed and breakfast serves a superb 3-course breakfast. Live music is arranged every Saturday night, and each room comes with a hot tub, and soundproofing. If you're looking for a romantic getaway, this retreat is certainly it! Massages are on offer, and you are able to dine in-house if you want to. Only a few kilometres from the historic Biltmore village and Biltmore estate, spend your days strolling historic grounds and enjoying celebrity-esque pampering.
Infinitely more attractive than most downtown hotels, this home has access to both the Montford area and the action of Downtown Asheville. With a beautifully bright and airy living room, space for 4 guests (and a pet) and a private patio, this Airbnb is a brilliant place for exploring Asheville. There is one bedroom, and a sofa bed.
Things to Do in Montford Area Historic District
Wander the streets and take in the amazing architecture.
If you're visiting in May, make sure to check out the Montford Arts and Music Festival.
Relax at the Botanical Gardens At Asheville, or explore the North Carolina Arboretum
Head into the Downtown area for shopping or clubbing.
Spend an afternoon relaxing in Montford Park.
Live like a local and check out the neighbourhood cafes and restaurants.
5. River Arts District – One of the Coolest Places to Stay in Asheville
The final area is the River Arts District, which is one of the best areas to stay in Asheville if you enjoy being among creatives. It was once an industrial area, but it's now one of the coolest places in the city and is constantly under renovation to offer artists and other creatives new and fascinating places to work alongside the French Broad River.
No matter what kind of art you like, you'll find an artist to match in this area, as well as a huge range of art galleries and art installations. The invasion of this trendy group has also brought in several craft breweries, which are some of the best breweries in Asheville. There's a strong community feel in West Asheville as well, and the locals will make you really feel at home. It's no doubt my favourite place to stay in Asheville.
Unfortunately, there aren't any big hotels in the West Asheville/ River Arts District. But the strong community feel drives the locals to offer their spare rooms and lofts to visitors, so you're sure to find a great Airbnb here.
This hotel offers comfortable rooms and a convenient base for your stay in Asheville and the Blue Ridge Mountains. It's a great choice whether you're deciding where to stay in Asheville for one night or for a longer visit. It has a heated pool, free Wi-Fi, laundry services, a safe, and offers guests a delicious breakfast every day.
Best Luxury Hotel in River Arts District: Aloft
This hotel is ideal if you're trying to decide where to stay in Asheville for nightlife. It's close to the River Arts District and to all the attractions of Downtown and offers modern, comfortable rooms with private bathrooms. There's also a bar and restaurant on-site so you can relax after a hard day exploring the city or the Blue Ridge Mountains!
A stunning retreat for 2 guests, this ex-yoga studio overlooks the river, and has an awesome location! Modern and clean, you have access to basic amenities, and great mountain views. You can easily get into West Asheville, downtown, and if you have a car, the Blue ridge mountains aren't too far off either. A stay here will keep you relaxed and in touch with the best Asheville has to offer.
Things to Do in River Arts District
Eat in as many of the local restaurants as your stomach and wallet can manage!
Join an expert naturalist in assailing the Blue Ridge Parkway and waterfalls. The best way to experience the nature of the city!
Check out the local art scene at the CURVE Studios & Garden, Wedge Studios, or at Jonas Gerard Fine Art.
Revert to your teenage years at the RAD Skatepark.
Just find a café or place to sit, people-watch, and soak up the creative spirit of the area.
Head into the Downtown area for shopping and more eating!
Go swimming, walk, or just relax in Walton Street Park.
Jump on a scenic sunset E-bike tour!
Grab a drink (or a few) at the local craft breweries.
Literally join the party bus on a truly legendary romp through the city's bars, breweries and backstreets.
Healthcare in the US definitely is not cheap, so make sure you grab some quality travel insurance before heading out to Asheville!
ALWAYS sort out your backpacker insurance before your trip. There's plenty to choose from in that department, but a good place to start is Safety Wing.
They offer month-to-month payments, no lock-in contracts, and require absolutely no itineraries: that's the exact kind of insurance long-term travellers and digital nomads need.
SafetyWing is cheap, easy, and admin-free: just sign up lickety-split so you can get back to it!
Click the button below to learn more about SafetyWing's setup or read our insider review for the full tasty scoop.
Here's what people usually ask me about the best places to stay in Asheville.
What boutique hotel options are there in Asheville, NC?
There are a number of cute, boutique hotels to stay in Asheville. One of my favourites is undoubtedly Grand Bohemian Hotel Asheville. It's in the Biltmore area of town and provides an ideal mix of luxury amenities and home-like feels.
What hotels are close to the Asheville airport?
Staying near Asheville Airport is a good idea if you have an awkward departure or landing time. While there are no accommodation options inside the airport, these are a few hotel chain options nearby. Don't expect luxury, but it will be decent for a night:
What are the best hotels in Asheville, NC for children?
The Omni Grove Park Inn is an amazing hotel to stay at in Asheville with kids! You simply can't go wrong with three pools, and it's known for being particularly kid-friendly.
What hotels in Asheville, NC offer a good breakfast?
Lots of them! Asheville hotels know how to do food, and you'll find plenty of breakfast options to choose from. Both the Grand Bohemian Hotel and Omni Grove Park Inn offer fab breakfast spreads.
What hotels in Asheville, NC have the best restaurants?
Many hotels to stay at in Asheville offer the added luxury of on-site restaurant dining! If you're looking for true culinary madness, Omni Grove Park once again kills the competition with nearly 10 different on-location restaurants that feature a variety of creative cuisine.
Asheville's best neighbourhoods offer an intoxicating mix of entertainment options and easy access to nature.
This is what you want when you visit this city; a chance to experience local life and then get out into the natural world and go hiking or camping. This combination of attractions is what makes Asheville the next up-and-coming location, and is what will keep you coming back for more.
Asheville acts as a basecamp almost, perfect for planning great day trips, parties, and attacks on the Blue Ridge mountains. Since the national parks are so close, you may as well…
Updated April 2023
---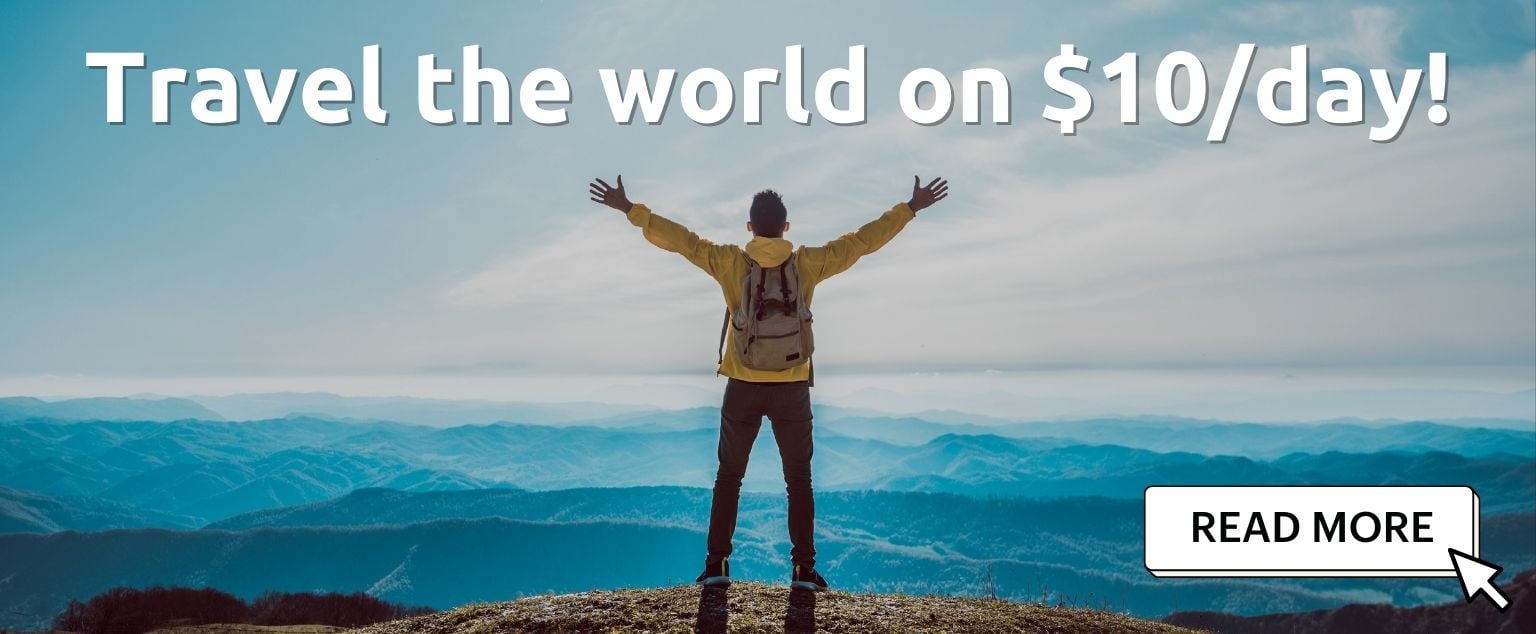 And for transparency's sake, please know that some of the links in our content are affiliate links. That means that if you book your accommodation, buy your gear, or sort your insurance through our link, we earn a small commission (at no extra cost to you). That said, we only link to the gear we trust and never recommend services we don't believe are up to scratch. Again, thank you!