Said to be the 'capital' of the North Carolina Mountains, Asheville is a super cool place to be. The gateway to the Blue Ridge Mountains, you can enjoy a range of outdoor activities, such as hiking, cycling, and canoeing. And there's a load of great restaurants and bars too!
Now all you need to do is work out where you're going to stay. Rather than a stuffy hotel or a noisy hostel, check out something more unique. An Airbnb in Asheville will reflect just how cool the city is. While some of them aren't right in the centre of downtown, it's not hard to see why. Surrounded by forest and mountains, Asheville Airbnbs really blend into nature here.
Whether you want to stay somewhere unique like a treehouse or a cabin, or if you're happy with just the cheapest and comfiest private room, there's an Airbnb in Asheville for you. Let's check them out!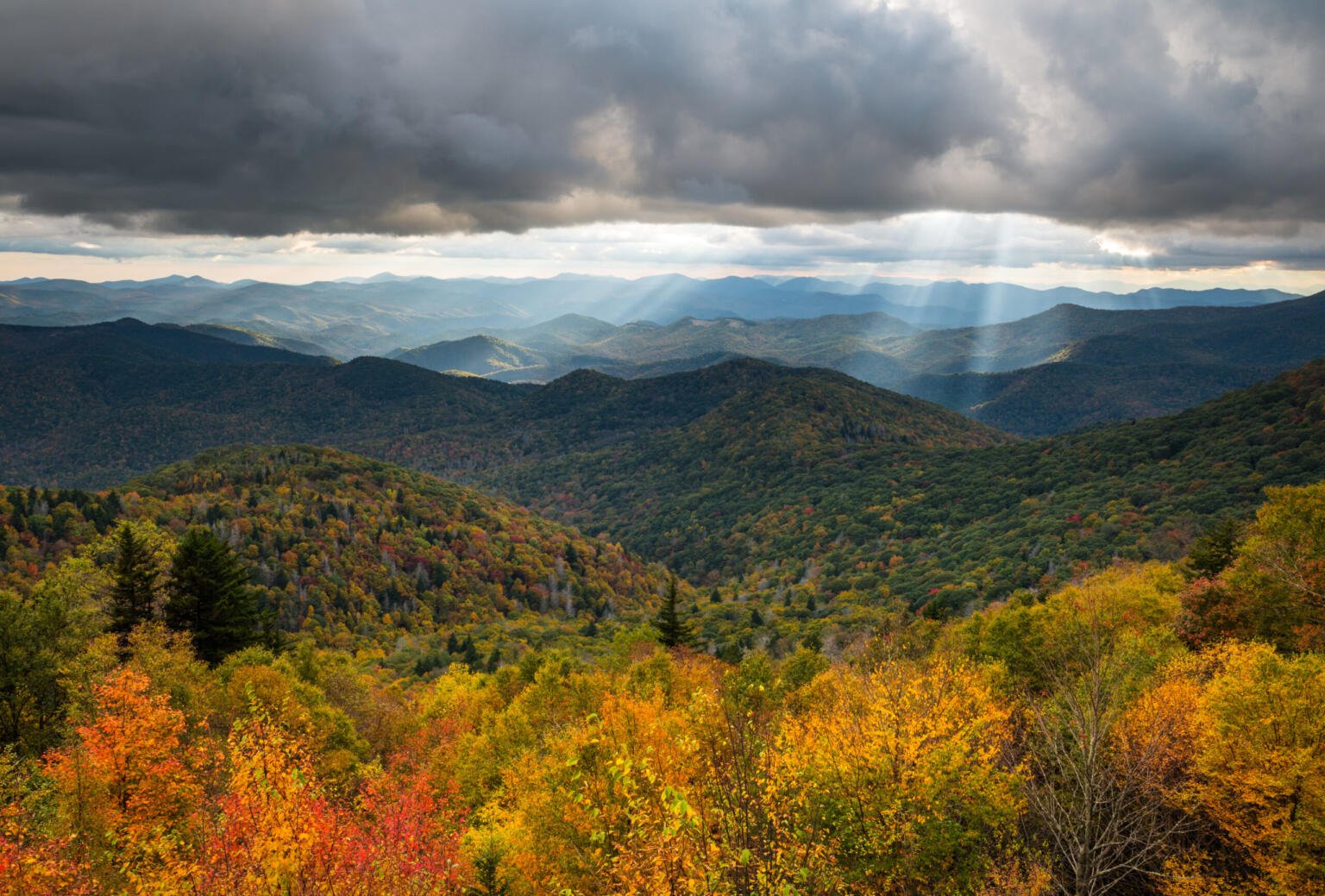 Quick Answer: These are the Top 5 Airbnbs in Asheville, North Carolina
Overall Best Value Airbnb in Asheville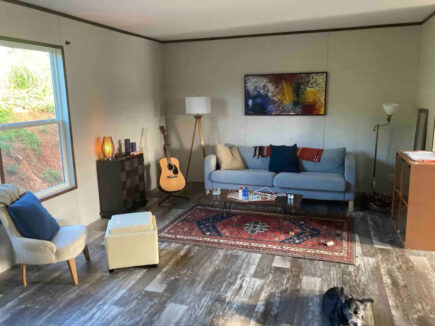 Overall Best Value Airbnb in Asheville
Home Away from Home
Price > $
Guests > 2 Guests
Why we like it? > Awesome location
Features > Tea and coffee
Best Budget Airbnb in Asheville
Best Budget Airbnb in Asheville
The Flying Gogoplata
Price > $
Guests > 2 Guests
Why we like it? > Free parking
Features > Picnic tables
Perfect Airbnb for Solo Travellers
Perfect Airbnb for Solo Travellers
Lovely Mountain Home with a View
Price > $
Guests > 2 Guests
Why we like it? > Private bathroom
Features > Relaxing patio and porch
Best Short Term Rental for Couples
Best Short Term Rental for Couples
Tiny House Near Downtown and Blue Ridge
Price > $$
Guests > 2 Guests
Why we like it? > Queen Bed
Features > Peaceful back deck
Best Airbnb in Asheville for Families
Best Airbnb in Asheville for Families
Cheerful Home in Historic Downtown Asheville
Price > $$
Guests > 6 Guests
Why we like it? > Fully equipped kitchen
Features > Books, games, and DVDs

Unlock Our GREATEST Travel Secrets!
Sign up for our newsletter and get the best travel tips delivered right to your inbox.
What to Expect from Airbnbs in Asheville, North Carolina
It's really hard to say what to expect from Airbnbs in Asheville. That's because there are so many different types on offer. If you're staying in Asheville, you're likely to be dealing with locals who can give you the best nuggets of information on where to go in the city, and also the best hiking routes out into the mountains.
Cottage, cabins and treehouses also benefit from local hosts, but you'll rarely have them on hand. Still, they're never more than a phone call away. The further out of the city you get, the more unique the Airbnb. If you're in the Blue Mountains, you can expect anything from a tiny treehouse or Japanese peace pagoda to an architect's dream house designed for 20+ people. They are a great alternative to hostels in Asheville if you want something with a bit more character.
While they're two different ends of the scale, let's look at the most common types of Airbnb in Asheville.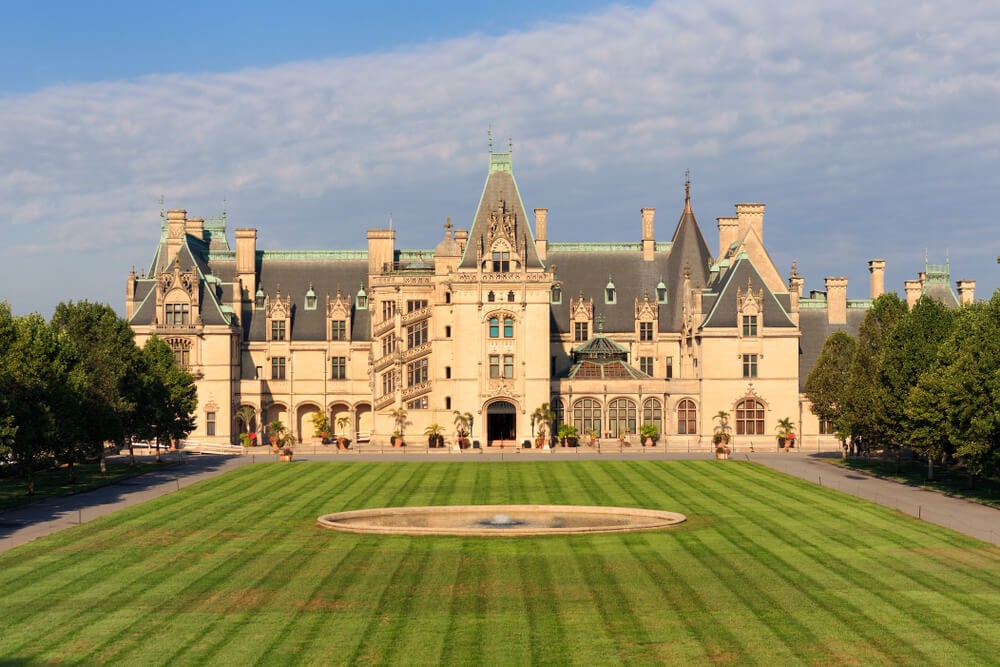 Cabins
You're staying in the Blue Ridge Mountains, so why not live the American Dream and go for a cabin when you're on your epic USA backpacking trip? Asheville has a bunch of cabins – everything from simple zen log cabins to larger properties with hot tubs and fully equipped kitchens. Cabins are great for large groups – whether that's family or groups of friends – as they can often hold a lot of people. However, the smaller ones are super romantic and great for couples when it comes to Asheville Airbnbs options.
You've heard of the film the Cabin in the Woods? Yep, that's right; you're not going to find any of these in the city centre. However, you needn't go any further than ten minutes out of downtown Asheville by car. It doesn't matter which direction you head from Downtown Asheville, you're sure to find a gorgeous cabin.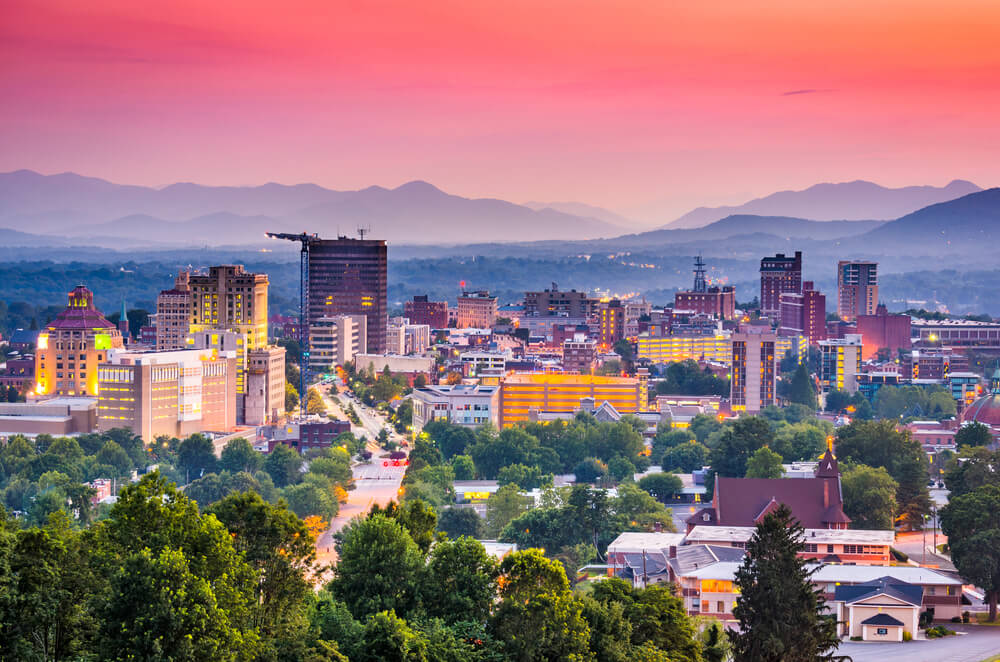 Cottages
If you want to enjoy the outdoor attractions of Asheville but come back to a warm, cosy, and convenient spot in the evening, consider a cottage. There are lots of these lovely properties Downtown. The good thing about a cottage is that you can rent out your own, but if you're on a budget, you can often find a private room in someone else's. Then, you'll get lots of help planning what to do in Asheville, should you need it.
What cottages lack in the sheer wow factor of a cabin or a treehouse, they make up for in cosiness and homeliness.
Treehouses
This is another type of accommodation you're not going to find right in the city centre! But who can say no to a treehouse? One of the more unique types of Airbnb you'll find anywhere, they're somewhat more common in Asheville than many other spots in the US. That said, there are still only 24 in the area, so ya'll better jump on these unique vacation rentals in Asheville.
What you can expect from a treehouse really depends on your budget. If you want to keep your costs low, you may not even have a bed or bedding in there; instead, you'll have to bring your own! However, if you're happy to splash the cash, you can pretty much have your home raised up off the ground. Don't believe us? Check out the largest treehouse on the East Coast. It's somewhere in here!
Why Stay in an Airbnb
Really?! You're still not convinced about staying in an Airbnb? Okay, let us give you our top five reasons this is a great place to book your accommodation.
Local Experience: No matter what type of property you stay in, you'll have a local host that can give you recommendations on the area that you won't find in a guidebook.
Unique Properties: Character is literally spilling out of the properties on this site. If you wanted to stay in a treehouse before Airbnb was launched, you'd have to build it yourself!
Affordability: Airbnb is seriously cheaper than hotels of similar quality. And if you're travelling with other people, that cost can be split as many ways as you like.
Safety: See the reviews on that property you like? That's a safety blanket. Airbnb vets the host and property and is there to support you as a customer 24/7.
Airbnb Experiences: In a place like Asheville, you might not feel comfortable heading out into the mountains. However, with Airbnb Experiences, you can make the most of them with local guides!
The 15 Top Airbnbs in Asheville, North Carolina
We've made you wait long enough. Below you can find our absolute favourite Airbnbs in Asheville.
Whether you're a broke backpacker, a digital nomad or just looking for a quiet and peaceful getaway, there will be the right place for you!
Overall Best Value Airbnb in Asheville | Home Away from Home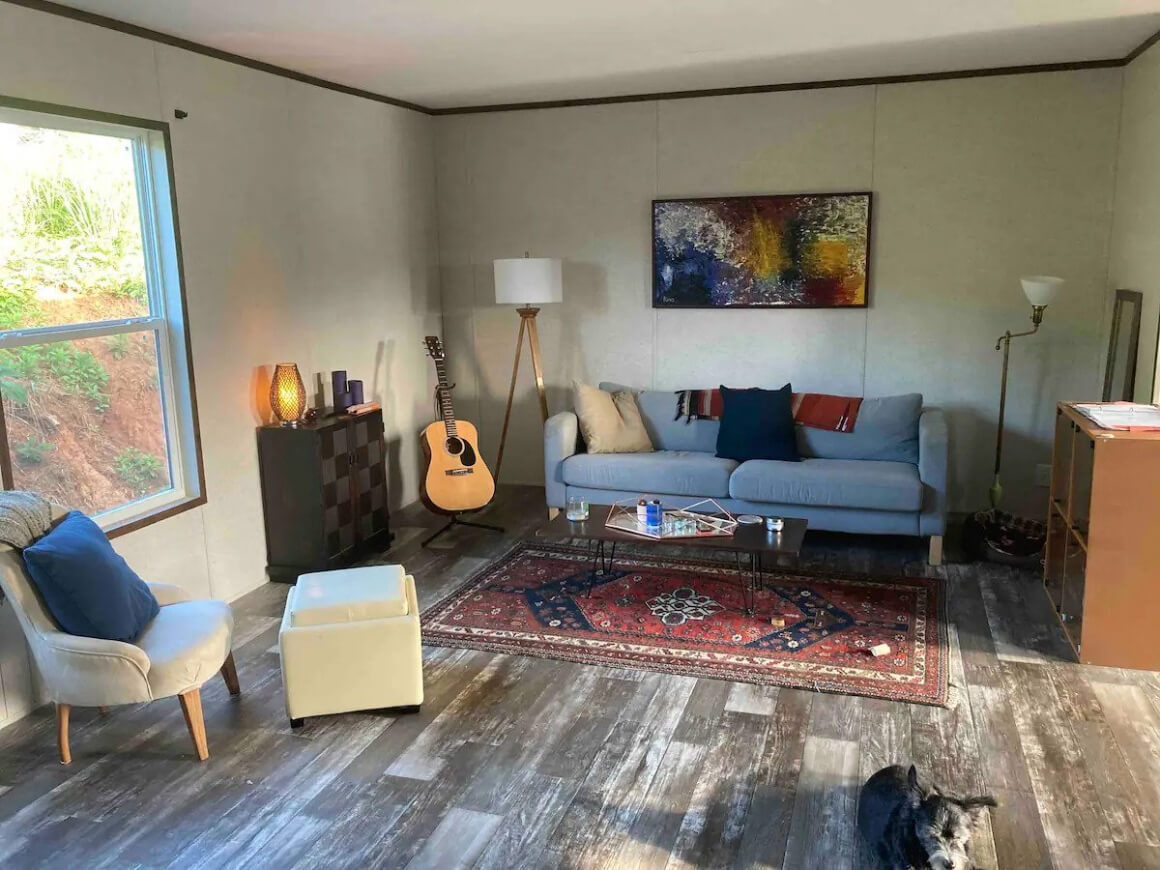 Want a friendly welcome to Asheville? If so, consider this cute cottage which offers a private room. The location has you near to both Downtown and the Biltmore Estate (though you'll need a car to get to both). After a long day out hiking in the mountains, come back to your comfy and cosy private space and enjoy something on a streaming service from your queen bed! They've even got a cute lil dog which is a bonus for us!
Best Budget Airbnb in Asheville, North Carolina | The Flying Gogoplata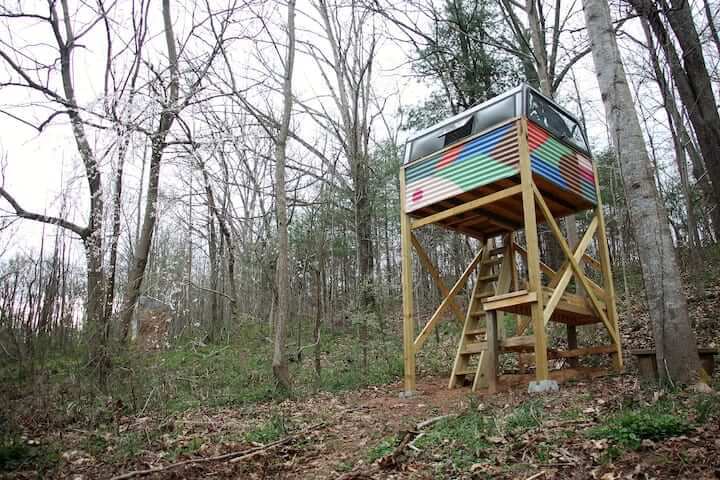 The best budget accommodation in Asheville, NC is also one of the most unique. Part of the Baying Hound Campground, this little treehouse is ten feet up in the air on stilts in the "Wild Wild West Asheville" area. Be sure to remember that if you need to get up for the loo in the night! While there's not a whole lot to the treehouse itself, you've still got picnic tables, a fire pit, and a communal Wi-Fi and phone charging area on the campsite and it is a proper unique Asheville Airbnb!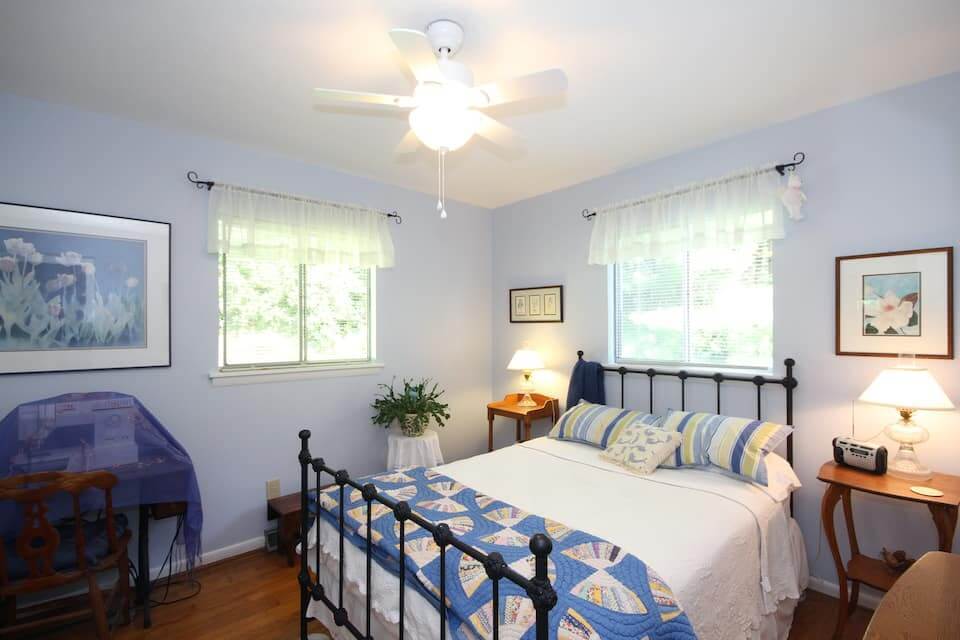 2 Guests
Relaxing patio and porch
If you're travelling solo, it's nice to have a bit of company and a helping hand with finding things to do. That's exactly what you'll get at this Lovely Mountain Home in West Asheville. When the weather's good and you fancy a lazy day, chill out on the front porch or watch the animals from the back patio of this epic Asheville Airbnb. There are two other rooms at this place, so though it's not a hostel, you might still meet other travellers!
Is This the Best Backpack EVER???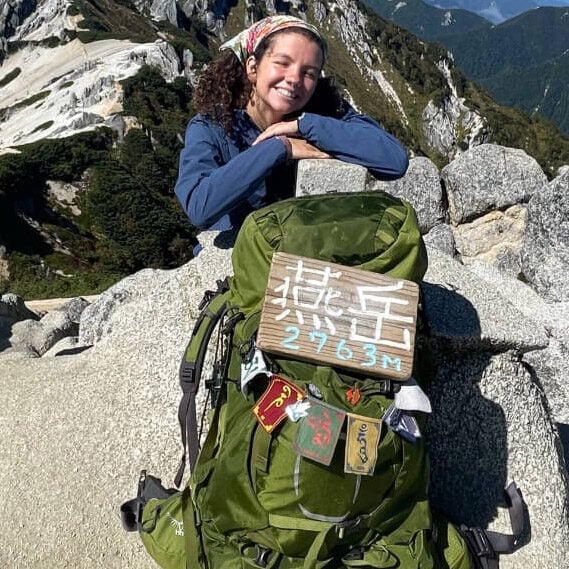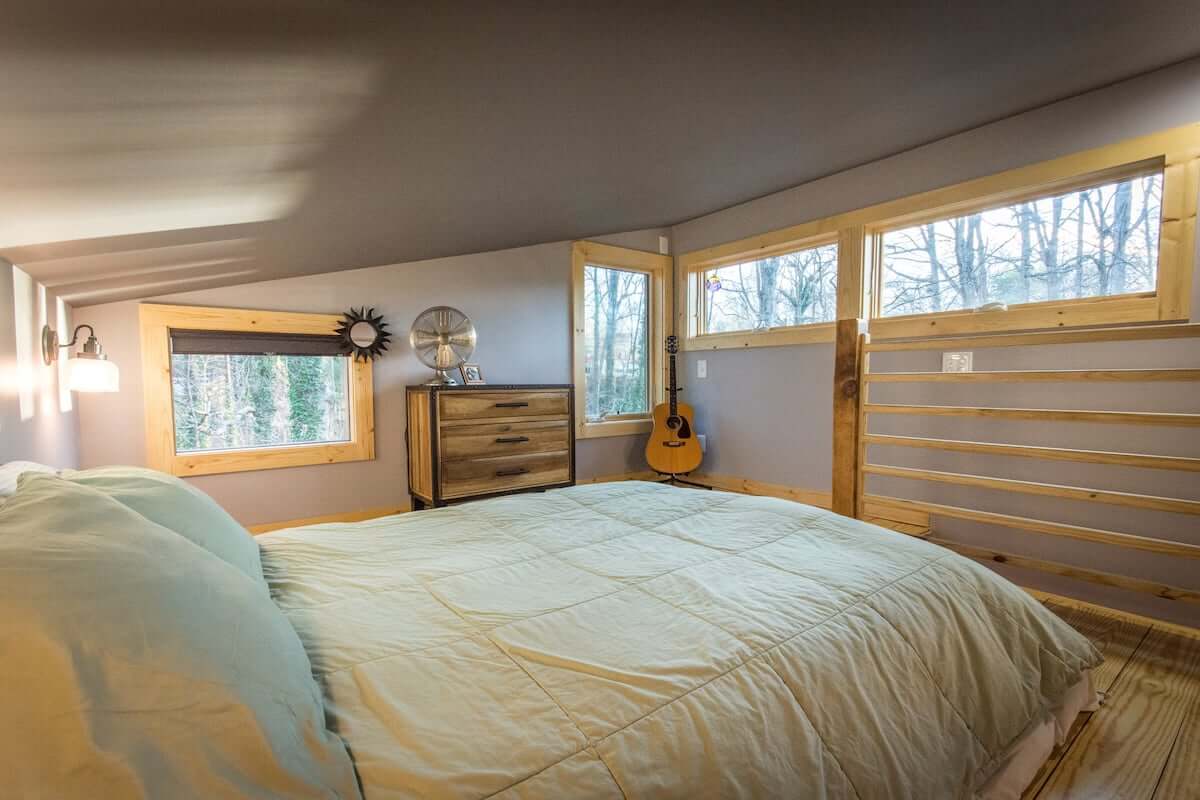 2 Guests
Peaceful back deck
Nothing says a romantic getaway like a tiny cottage in the woods, far away from everything and everyone else. This is an Asheville Airbnb where you can truly connect with your partner! Once you've dragged each other out of the queen bed, head down to the kitchen to make yourself a coffee. Then, head out to the back porch, where you can watch the wildlife or head out for a walk around the Blue Ridge Parkway. You might even see bears if you're really lucky!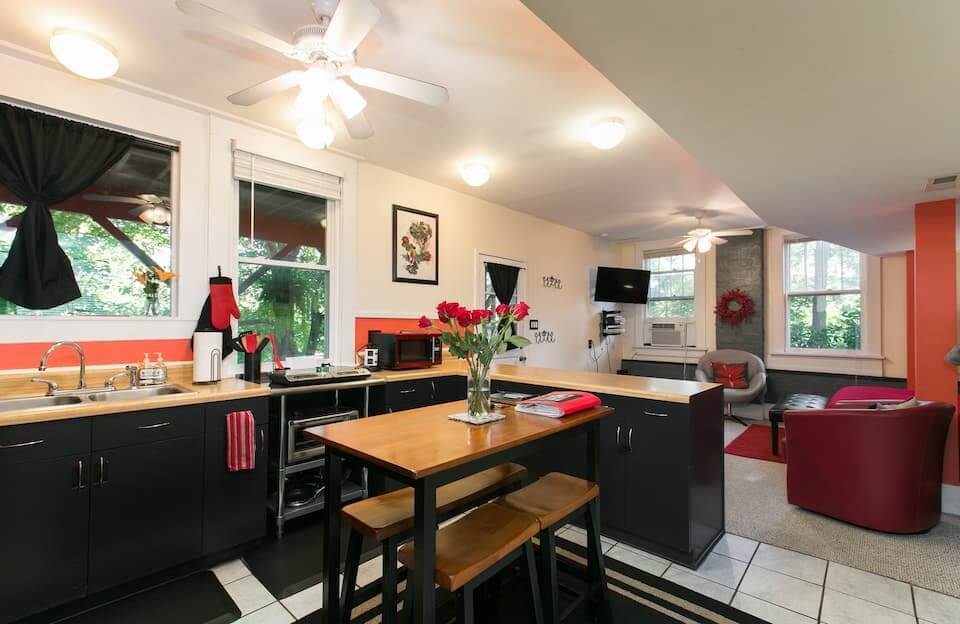 6 Guests
Books, games, and DVDs
This large home in Downtown Asheville is suitable for families. While parents make dinner in the fully equipped kitchen, kids can take advantage of a selection of children and young adult books. After dinner, gather around the table and enjoy a board game in the large living space. If the weather's good, head out to the wooden playground in the yard, it's just one of the reasons we reckon it's the best airbnbs in Asheville for those with kids, another is how many hiking trails are within walking distance.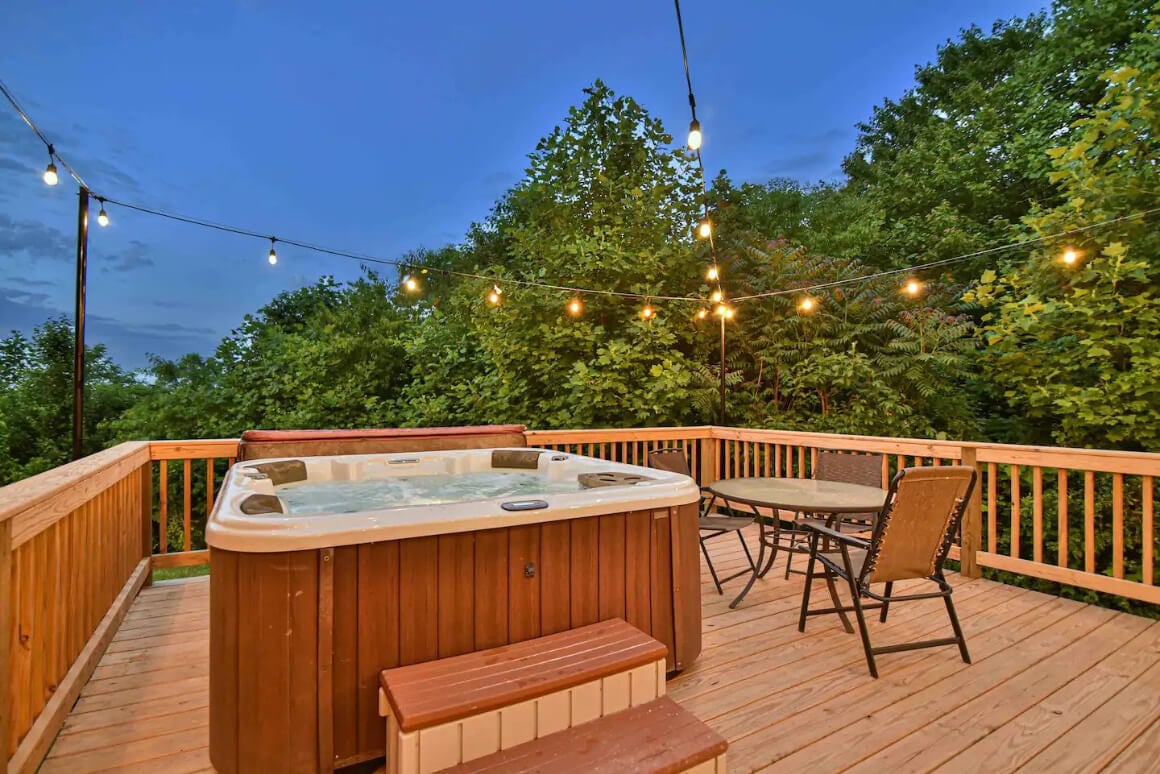 Before we tell you about this selection, let us give a quick hello to the Premier League footballers and Hollywood A-listers reading. This epic home overlooking the Blue Ridge Mountains has space for 14 guests! There is a hot tub, a BBQ, theatre room and a fully-equipped kitchen, so it's a wonderful spot for a family gathering or party. While it is expensive at first glance, being able to split this between so many people means it's actually quite affordable.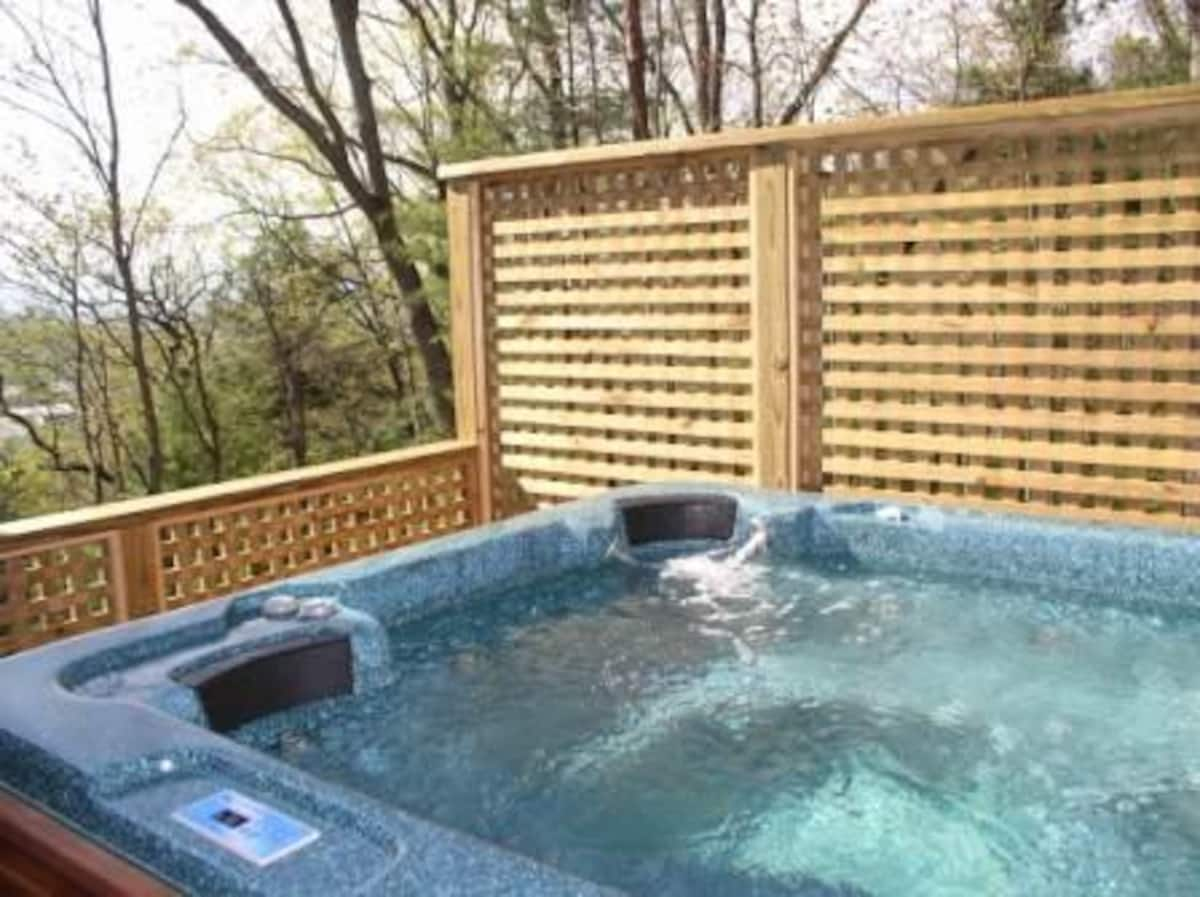 Cabins in Asheville can be pretty pricey, but this lovely rustic Asheville Airbnb near Downtown shows you don't have to break the bank. It's cute and cosy, and there's room for up to six guests. What could be better after a long day of hiking than to head out to the back porch and soak those aching muscles in the private hot tub?! If you don't fancy inviting all your mates, this is also one of the best airbnbs in Asheville for a romantic getaway with that hot tub, did we mention that already!?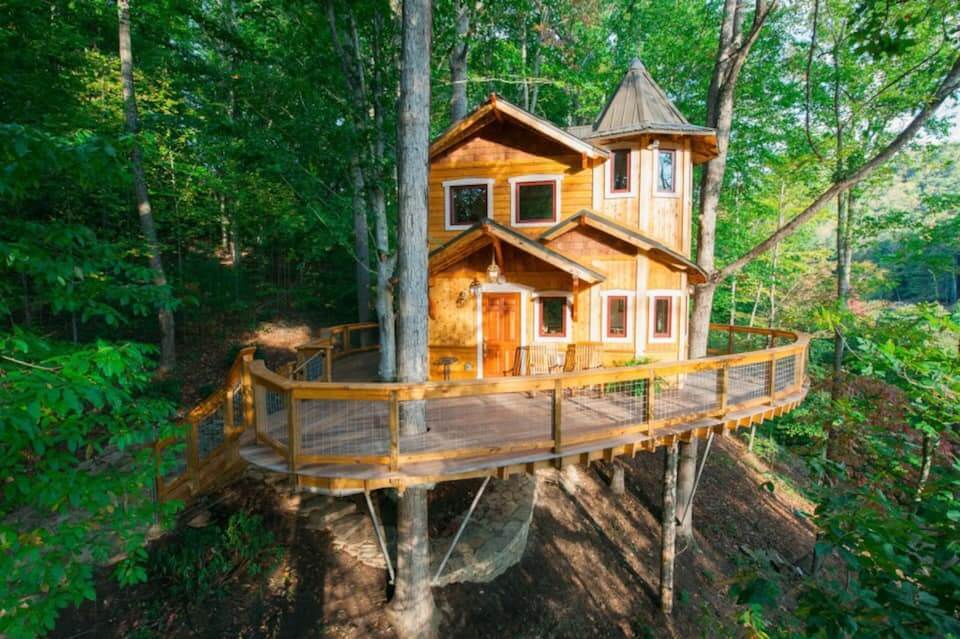 $$$$
Fully equipped kitchen
If you squint, this might just look like a fairytale castle. Even without doing that, you can tell how truly special this awesome Asheville Airbnb is. It's actually the largest treehouse on the East Coast, so yeah, it's one of the best airbnbs in Asheville for sure! The one problem with staying here? You won't want to get out and explore your surroundings! If you can drag yourself away from this perfect Asheville Airbnb then there are heaps of hiking trails within walking distance.
You've got access to the whole house and decks while you're here, so you've got a huge living space up in the trees. There is also tones of natural light up there too despite being in the canopy.
2 Guests
Breath-taking porch views
Have you ever wanted a hiking trail to go through your back garden? Probably not in your forever home, but who could resist that on a trip to the Blue Mountains?! Watch the hikers passing on the Coast to Sea Trail, one of the best hikes in the USA, from the comfort of a rocking chair on your front porch as you enjoy a coffee, tea, or breakfast from this West Asheville property. Who knows, maybe you'll get out and join them later on! This has to be one of the best airbnbs in Asheville if you're here for the hiking or biking trails.
Best Airbnb in Asheville for a Group of Friends | Everything Zen Asheville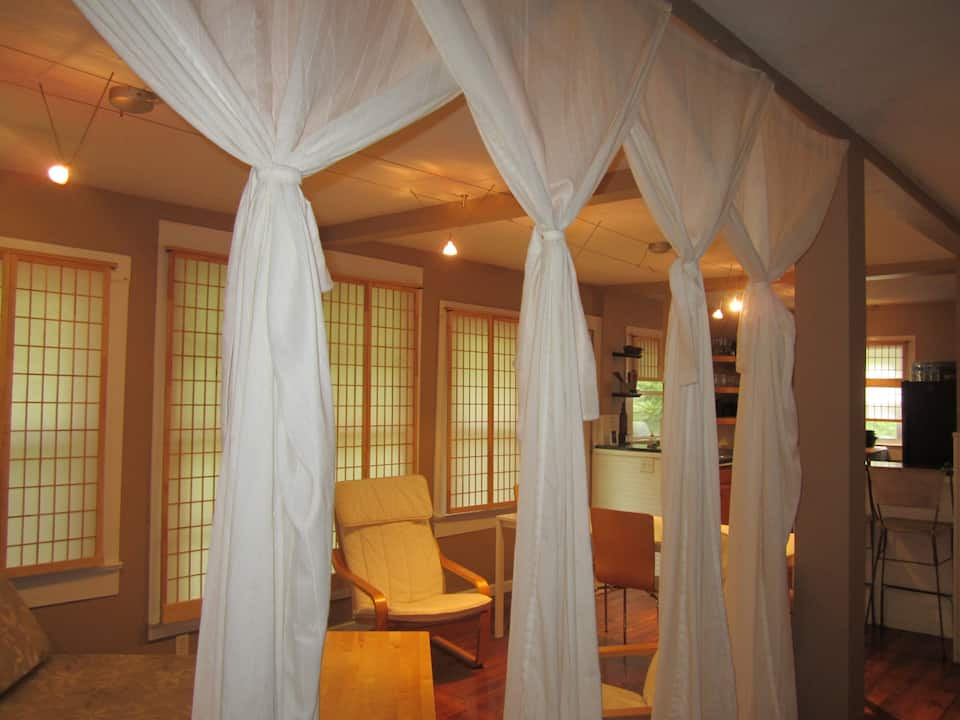 5 Guests
Japanese Zen Garden
This gorgeous property right by the French Broad River will transport you all the way to Tokyo with its cool Japanese vibes. The two-bedroom bungalow has two queen-sized beds and an extra for a fifth person – so it's great for a group of friends. Happily, there are loads of spices and seasonings in the fully equipped kitchen. You can whip up a truly tasty feast to enjoy with your mates in the Zen garden or enjoy the natural light from the floor-to-ceiling windows.
Perfect Airbnb for Digital Nomads | LG Private Room
$
Laptop-friendly Workspace
As long as there's a laptop-friendly workspace and fast Wi-Fi, that should be enough for a digital nomad, right? Well, here you've got all that and more. There's also your own personal fridge, hot water, tea and coffee. So, you can stay hydrated and focused on your work without leaving your room. If you'd prefer to work outside, there's a bench in the front garden and you're a short walk from the French Broad River.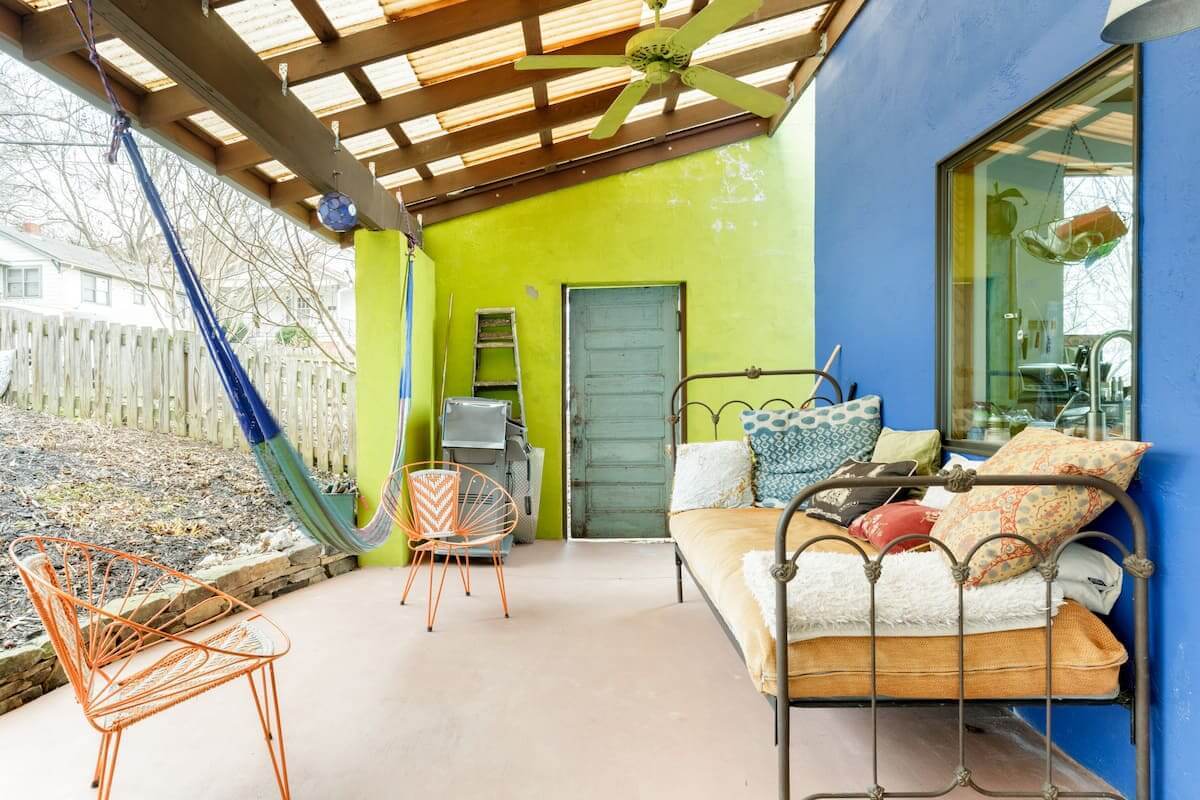 Cottages in Asheville come in a whole range of shapes and sizes, and this Moroccan-influenced property really is one of the most spectacular. Just a short walk away from the River Arts District, there are loads of places to eat and drink nearby. That's if you actually want to leave the cottage though, where you'll be surrounded by pottery and local art. Marvellous!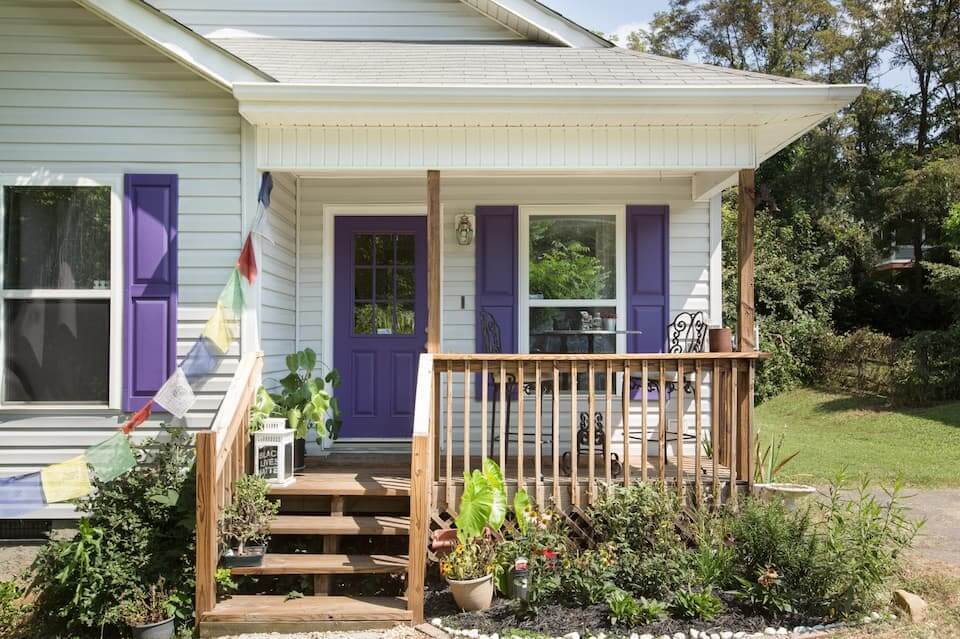 2 Guests
Lots of houseplants!
Get ready for a big welcome from your friendly host and his cat in this LGBT+ friendly property. If you're staying as a couple, this is one of the most affordable places in town. Your room is packed with cool touches such as salt lamps, local art and houseplants. Don't just stick to your room though; you've got access to the kitchen!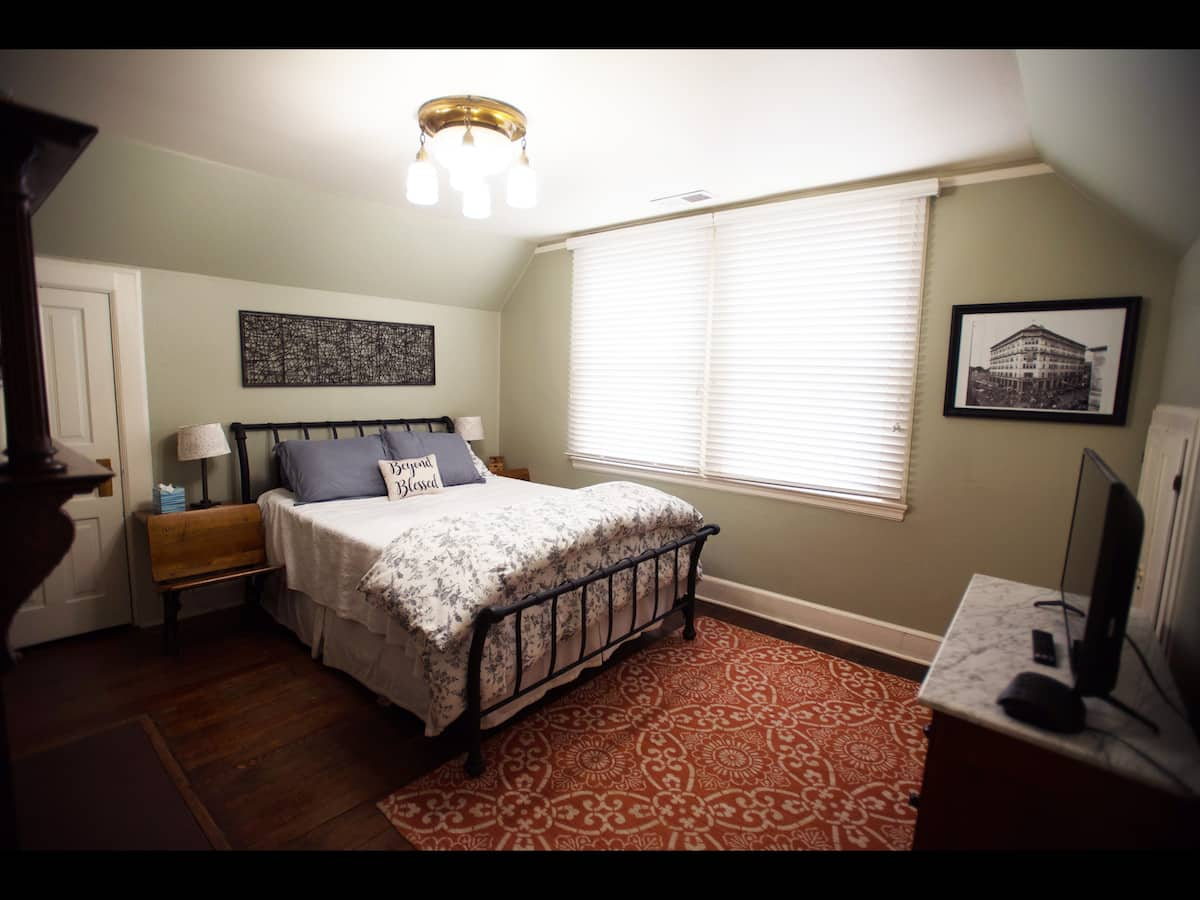 Biltmore is one of the most popular parts of Asheville and is perfect for a romantic getaway. Prices are a little more expensive around here, but it's worth spending the extra to be close to the coolest restaurants and bars in this historic neighbourhood. Should you have arrived with your own transport, you're able to take advantage of free parking!
Last but not least, let us show you one of the most unusual Airbnbs in Asheville. This paradise pagoda is perfect for a solo traveller or couple who just wants to get off the grid and escape the hustle and bustle of daily life. There's limited electricity for phone charging, and solar lights at night. Packed with books, you can properly chill out here by reading or practising a bit of yoga.
Top 5 Airbnb Experiences in Asheville
Do you feel uncomfortable when a tour guide is shouting in your face? Perhaps you don't want to trek out into the Blue Ridge Mountains all alone. There is a solution! Airbnb Experiences allow you to see a place with a personal and local touch.
And it's not all about outdoor activities (although there are quite a lot of them in Asheville). Want to learn to cook a local delicacy? Perhaps you want to find the best bars and nightlife in town. Those are possible too.
Asheville's Airbnb Experiences make the most of their surroundings – namely the mountains and the forests. Here are five of our favourites!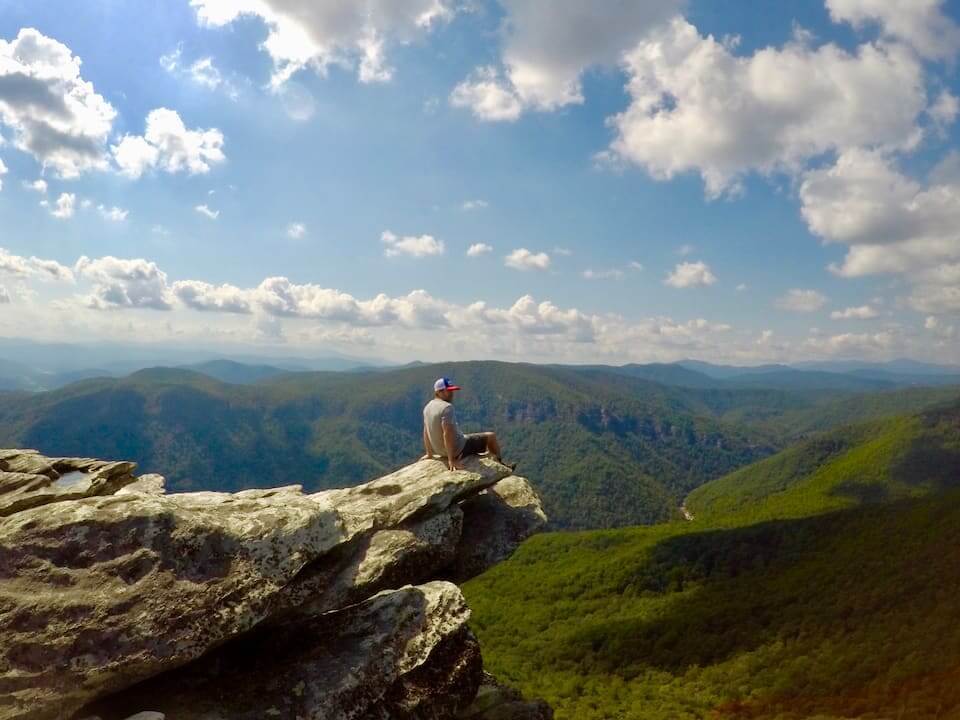 $64 per person
5 hours
Up to 6 guests
The name already explains this Airbnb experience – you'll be heading into the Blue Ridge Mountains. Follow the experienced tour guide on a challenging but safe hike and enjoy the breathtaking views. Keep in mind that this is a five-hour tour which is physically exhausting, so you need to have a decent level of fitness to join the hike.
$40 per person
2 hours
Up to 6 guests
While you're walking around the mountains, you may be wondering what type of plants you're seeing. Wonder no more with this wonderful Appalachian Plant Walk! Over two hours, the owner of a local farm will show you the endemic species of the surrounding area. You might even taste some of the edible plants and trees. Don't worry, your guide is an expert and knows which ones to avoid.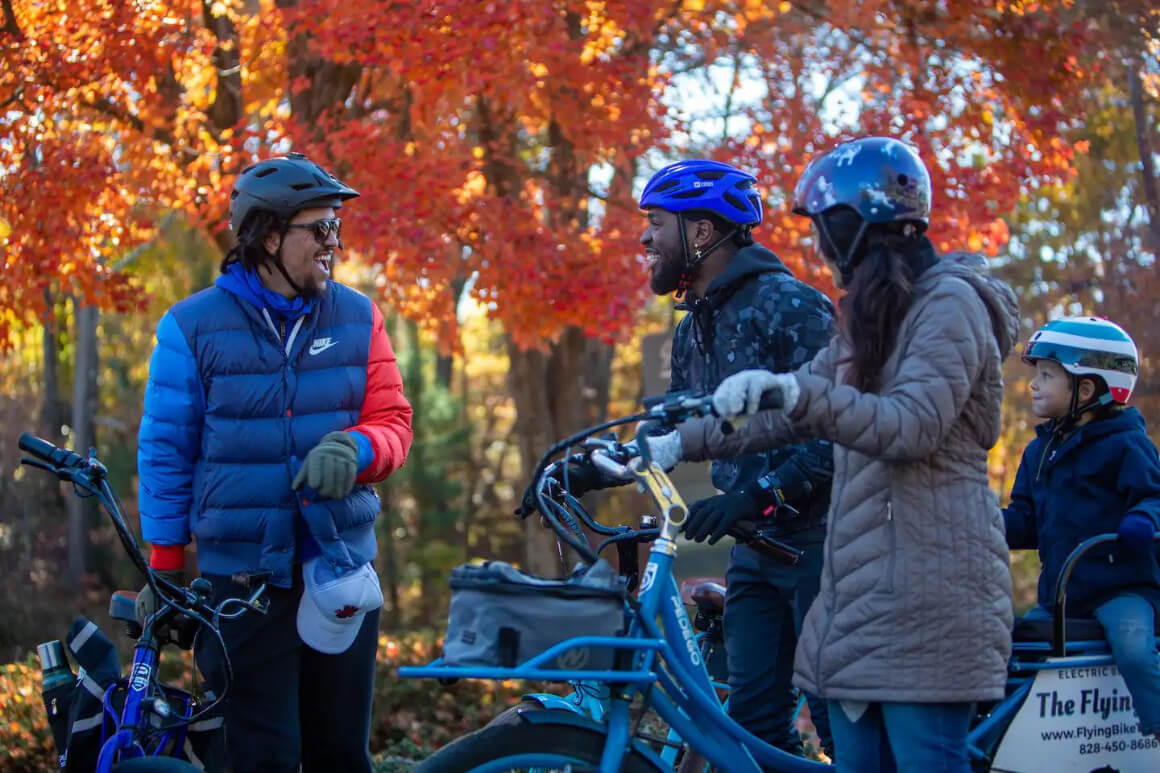 $75 per person
3.5 hours
Up to 6 guests
While you'll no doubt want to get out walking in the surrounding mountains, don't neglect Asheville itself. This fascinating city has plenty of monuments and cool spots that you can discover on this guided biking your. You'll even ride up to the historic Grove Park Inn where you can take in the view of the Blue Ridge Mountains.
$48 per person
5 hours
Up to 6 guests
If the other journeys into the mountains haven't allowed you to fully disconnect from everyday life, this tea journey certainly will. It combines yoga and fancy tea, which you'll enjoy up in the Appalachian Mountains. However, it's not about the taste this time; it's about slowing down, meditating, and finding your chill spot!
$65 per person
4 hours
Up to 10 guests
We usually like to include a nightlife activity, but we figured you could go out and find Asheville's best bars by yourself if you really fancy it. Because who wouldn't want to do a floating bar crawl during the day?! You'll float down the tranquil river with a cooler so that you can enjoy beers. Pick them up along the way as you stop off at Asheville's cool breweries!
Don't Forget Your Asheville Travel Insurance
Sort your travel insurance out before you head off exploring the mightly blue mountains, y'all just never know what might happen!
ALWAYS sort out your backpacker insurance before your trip. There's plenty to choose from in that department, but a good place to start is Safety Wing.
They offer month-to-month payments, no lock-in contracts, and require absolutely no itineraries: that's the exact kind of insurance long-term travellers and digital nomads need.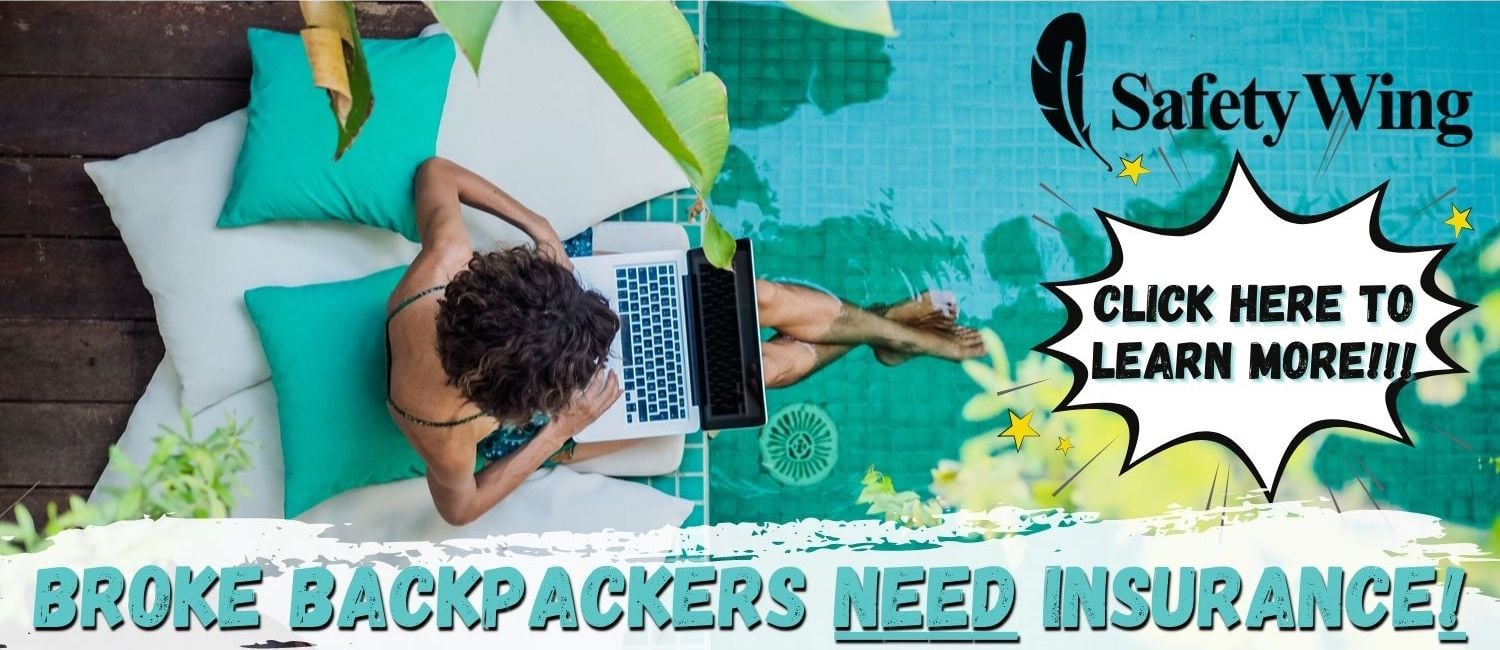 SafetyWing is cheap, easy, and admin-free: just sign up lickety-split so you can get back to it!
Click the button below to learn more about SafetyWing's setup or read our insider review for the full tasty scoop.
Final Thoughts on Asheville Airbnbs
Now that you've seen a range of the best Airbnbs in Asheville, all that's left for you to do is pick your favourite – and we know what a hard job that can be. Remember, we've seen cosy and comfy private rooms in the centre of town, treehouses and cabins out in the forest, and even a tiny little pagoda!
If you're still struggling to choose your Asheville Airbnb, just go for our top pick. That's Awesome Asheville! It's a great combination of friendly hosts, great value, and a wonderful location.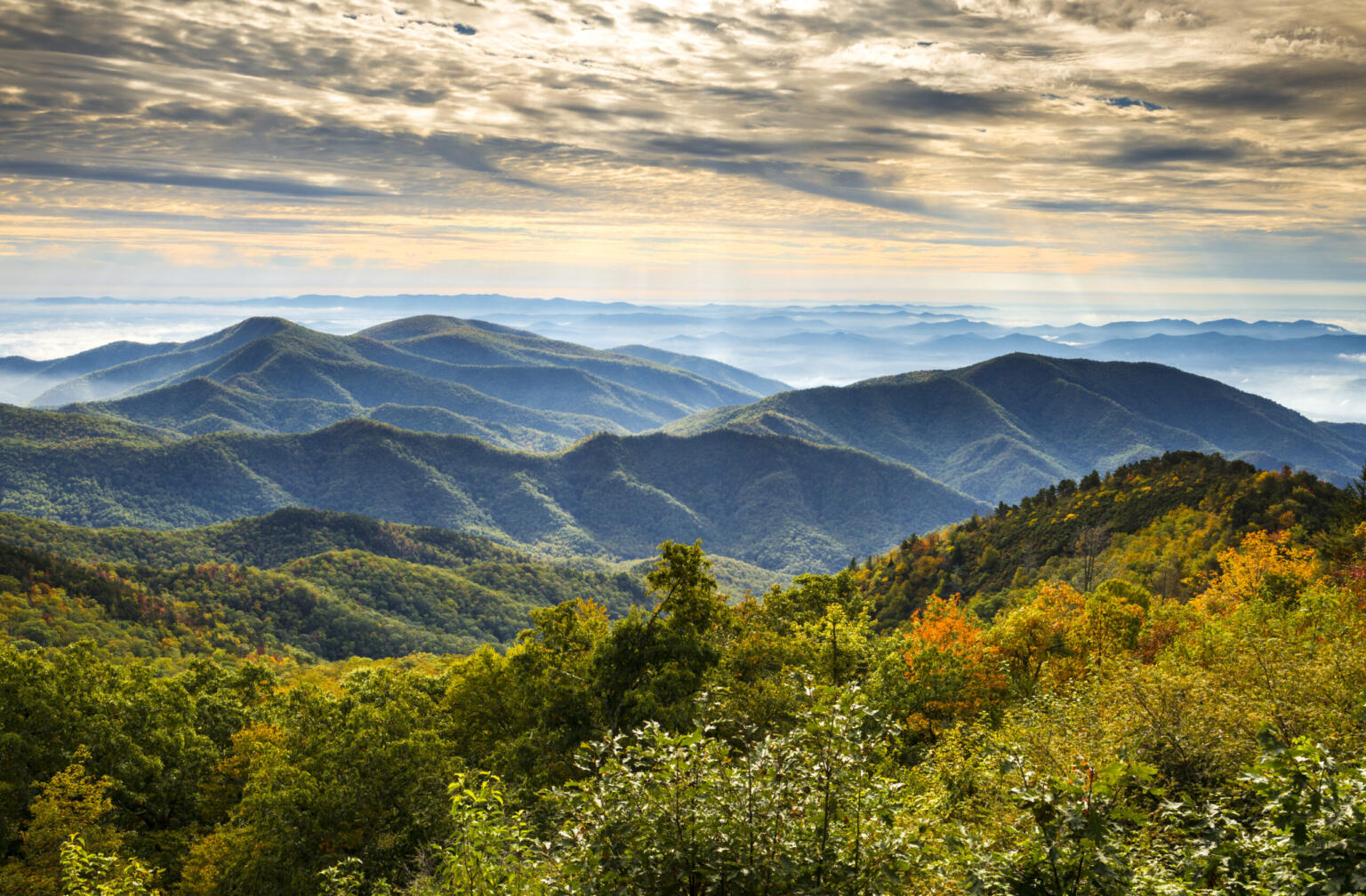 ---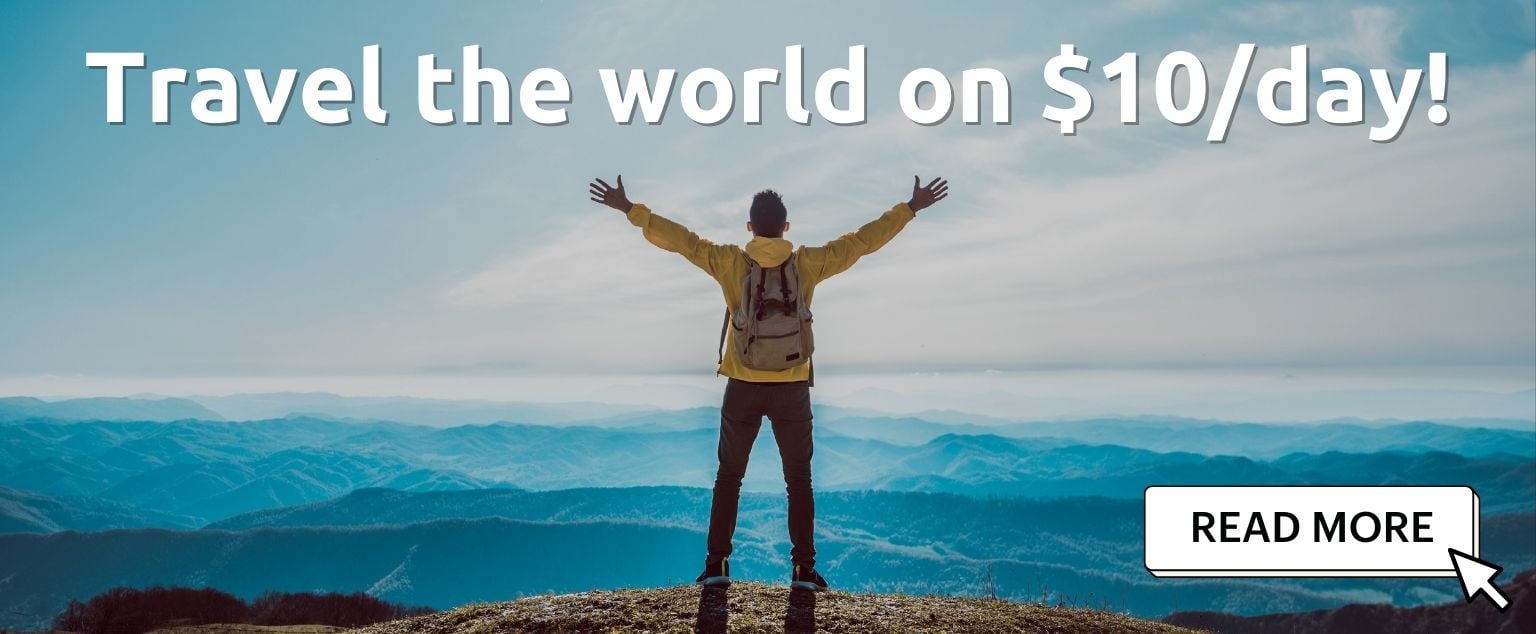 And for transparency's sake, please know that some of the links in our content are affiliate links. That means that if you book your accommodation, buy your gear, or sort your insurance through our link, we earn a small commission (at no extra cost to you). That said, we only link to the gear we trust and never recommend services we don't believe are up to scratch. Again, thank you!