Snow or sunshine, the Colorado Rocky Mountain town of Breckenridge attracts tourists year-round. With snow-capped mountains and forests teeming with wildlife, there are limitless ways to explore the American wilderness from this small town.
Even when you're not out hiking and biking through the woods, the old town will have you stepping back into the past with its century-old architecture and unique culture. No matter if you're looking to get your blood pumping in the snow or cozy up with a mug of hot chocolate by the fire, Breckenridge will reveal a side of America not often seen by the average traveler!
However, your heart will start to break the second you see the price of hotels in this Colorado town. With hardly any hostels available, and only a handful of budget hotels, does this mean backpackers traveling on a shoestring can't explore the beauty of Breckenridge? Not likely!
When it comes to cheap hotels and hostels in Breckenridge, we've got you covered! We've brought all the best hostels in Breckenridge to one place, so you can get one step closer to biking through the mountains!
So slap on your skis and get ready to hit the slopes; your Rocky Mountain adventure is just around the corner!
Quick Answer: The Best Hostels in Breckenridge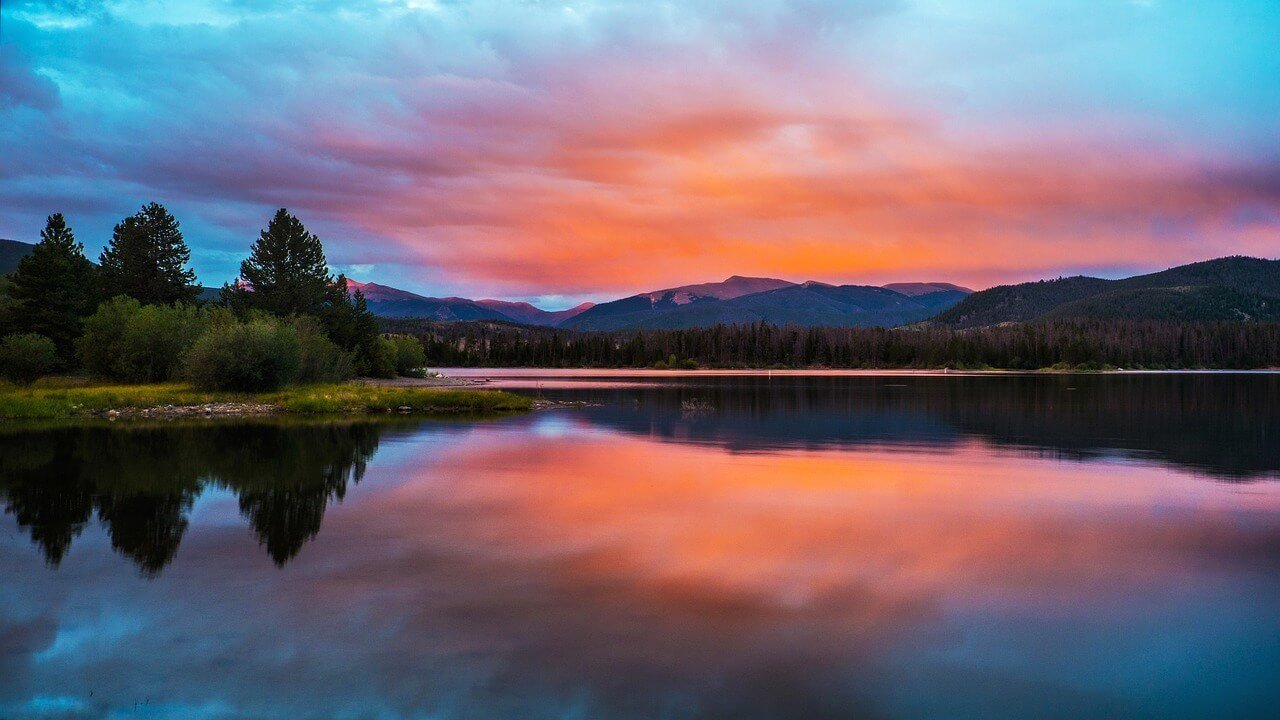 The Best Hostels in Breckenridge
Stopping over in Breckenridge seems like a pure luxury when you're backpacking the USA. But it doesn't have to hurt your bank account. With each stay a little different from the next, keep your eyes peeled for that hostel that best fits how you like to travel! So before you hop on your bike and start exploring this part of Colorado, you need to find the hostel perfect for you.
Breckenridge might not be the first place that comes to your mind when deciding on where to stay in Colorado, but we're here to change your mind!
Best Overall Hostel in Breckenridge – LOGE Breckenridge
$$$
Near Breckenridge Station
Pet Friendly
Lounge
Many travelers visit Breckenridge to grab their skis and hit the slopes. If you're looking to enjoy the winter wonderland or even the natural beauty at any time of the year, be sure to book yourself into LOGE Breckenridge! With some of the lowest prices for private rooms, this budget hotel is ideal for backpackers traveling on a budget. This cozy hotel will give you all the comfort you need to be well-rested and ready to explore the wilderness of the Rocky Mountains!
Located right by Breckenridge Station, it will be a breeze to get from your hotel room to some of the stunning sights around the town. With its low prices and comfort second to none, LOGE Breckenridge has earned its spot as one of the best places to call home in the Rockies!
Best Hostel for Solo Travelers in Breckenridge – River Mountain Lodge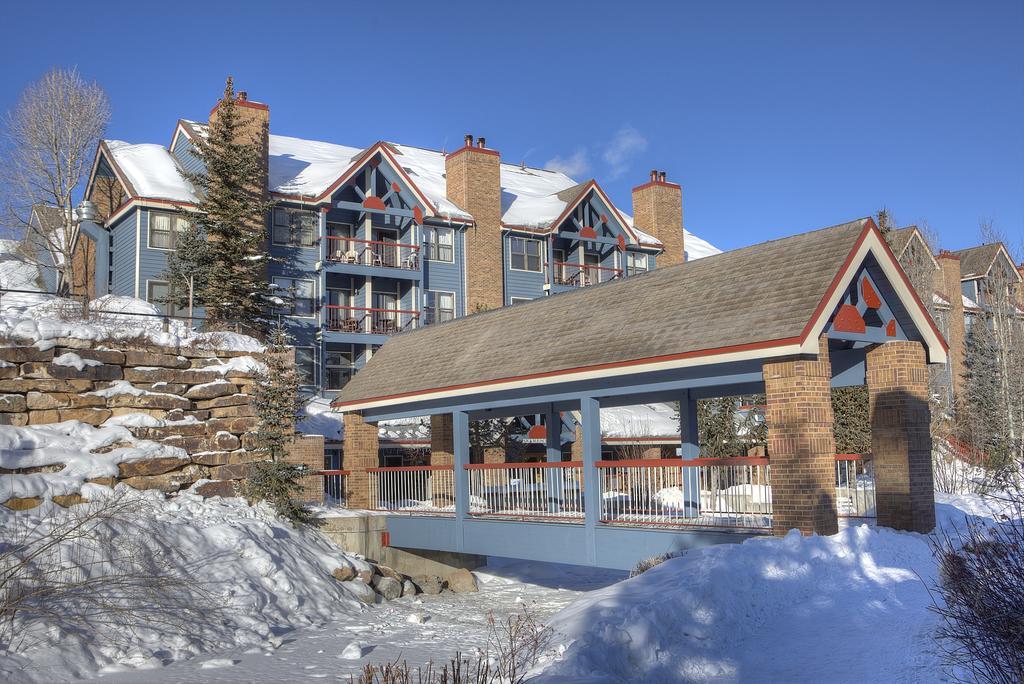 $$$$
Bar
Swimming Pool
Fitness Center
America is not known as being one of the most backpacker-friendly destinations in the world. This means if you're a solo traveler, most of your time will be spent alone in hotel rooms. Although River Mountain Lodge is also a hotel, you'll find tons of opportunities to mix with the other guests! With an onsite restaurant and even a bar, you can pull up a stool, order a beer, and chat with fellow travelers.
River Mountain Lodge goes above and beyond to pamper you; there's a fitness center, swimming pool, and hot tubs! With a location just a few minutes away from BreckConnect Gondola and the Snowflake Chair, you'll be hitting the slopes in no time.
Best Cheap Hostel in Breckenridge – The Bivvi Hostel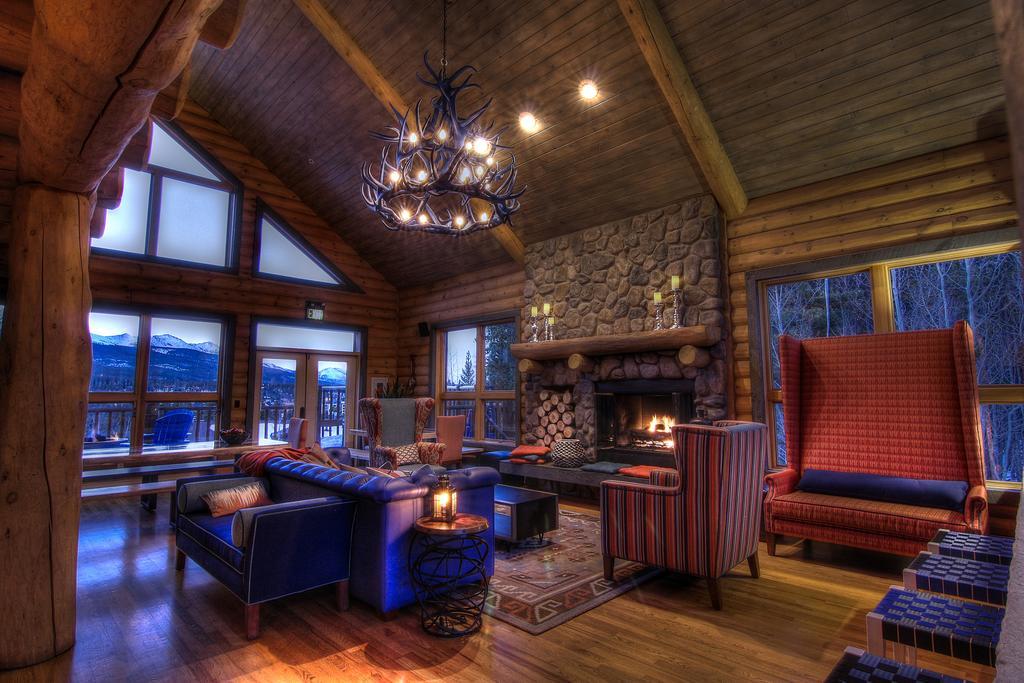 Congratulations – you've stumbled across one of the only backpacker hostels in Breckenridge! Being a town catering mostly to luxury travelers, your average backpacker will easily feel out of place in Breckenridge. Lucky for you, The Bivvi Hostel makes you feel right at home with their cheap dorm beds and laid back atmosphere!
Just because you're saving money doesn't mean you have to give up on that Rocky Mountain lifestyle. With hot tubs, a lounge with a crackling fireplace, and an onsite bar, you'll be living like royalty while staying at The Bivvi Hostel! What will really make you fall in love with this youth hostel in Breckenridge is the free breakfast that's sure to get every morning started right!
Best Hostel for Couples in Breckenridge – Village at Breck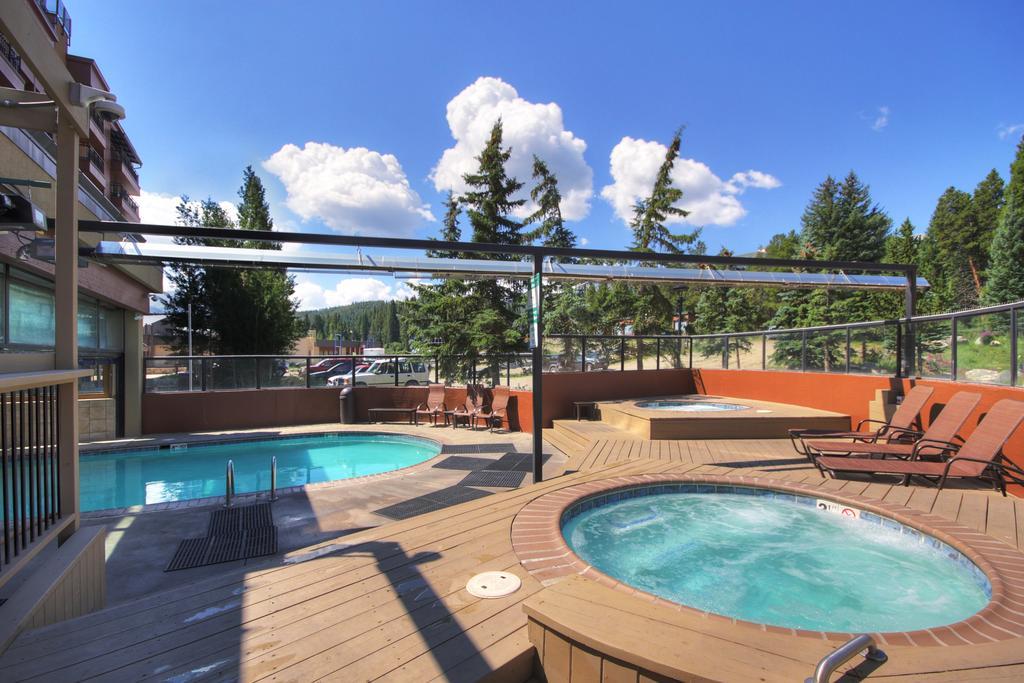 $$$$
Fitness Center
Swimming Pool
Lounge
It won't be too hard to turn on the romance while staying in the breathtaking mountains of Breckenridge. But if you're looking at turning your holiday up to 11, why don't you and your honey cozy up in one of the apartments at Village at Breck? At this apartment complex, you can leave the hostels and hotels behind for a few nights and feel like a local in Colorado.
With an onsite swimming pool, hot tubs, and even a fitness center, you'll have everything you need to relax before hitting the slopes or the trails! There's even a spa, so you'll surely be living a life of luxury while staying at this one of a kind apartment in Breckenridge!
Best Party Hostel in Breckenridge – Gravity Haus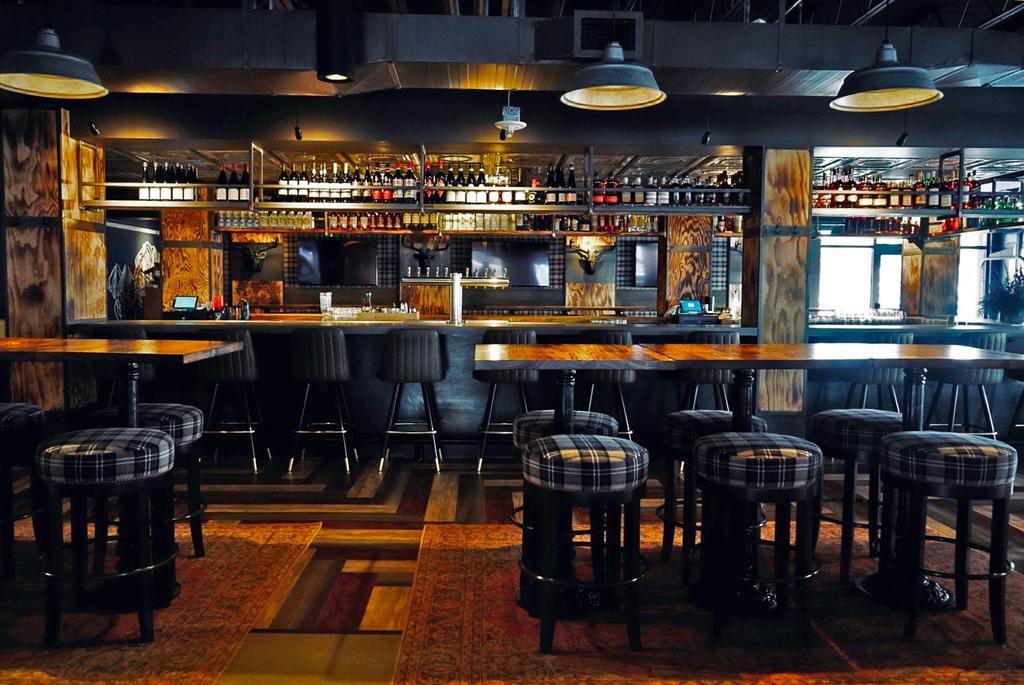 $$$$
Bar
Restaurant
Fitness Center
Just because Breckenridge doesn't have a lot of hostels doesn't mean party animals can't find a place to drink! At Gravity Haus, all you thrill-seekers searching for a bit of nightlife in the Rockies will feel right at home leaning against the bar of this classy hotel! With its very own restaurant and intimate lounge, you can crack open a beer and hang out with the other guests. What will really make you want to book into this budget hotel is the style and comfort that is sure to make you never want to check out!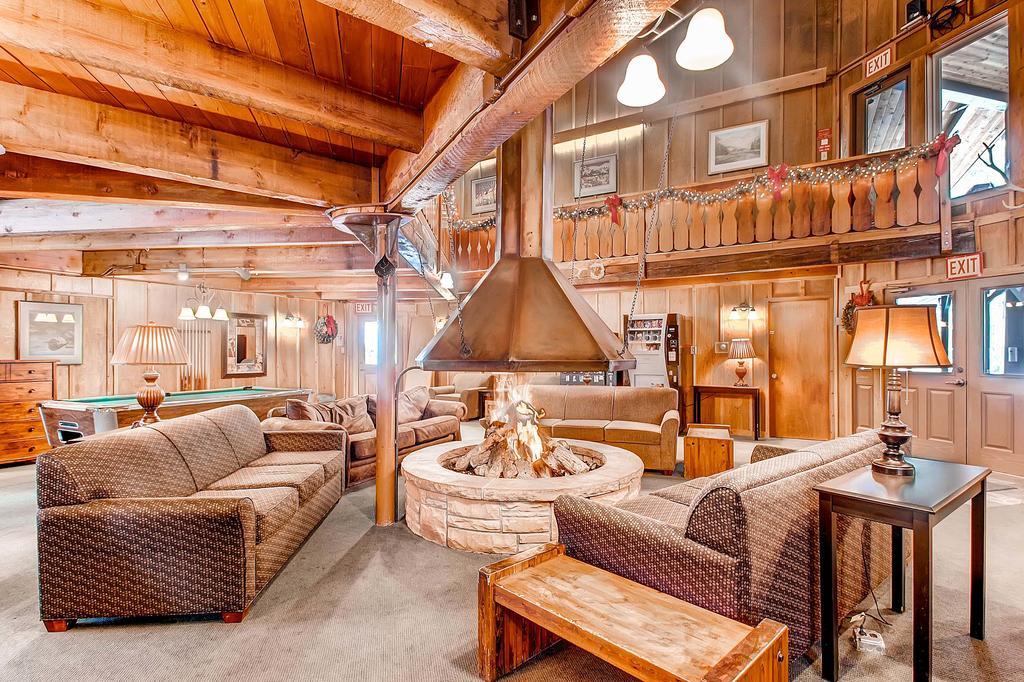 $$$$
Hot Tub
Lounge
Billards
If you're looking for an experience unlike any other, be sure to book your stay in Breckenridge Park Meadows. Giving weary backpackers a break from the youth hostels, this budget hostel will have you putting up your feet in style with a spacious lounge, crackling fireplace, and regal design.
After a day out exploring the mountains or freezing on the slopes, nothing could be better than a nice soak in the hot tub! There's a billiards room, so you can even hang out with the other guests over a game! If you really want to enjoy the night, be sure to use the barbeque on the outdoor terrace under the stars.
More of the Best Hostels in Breckenridge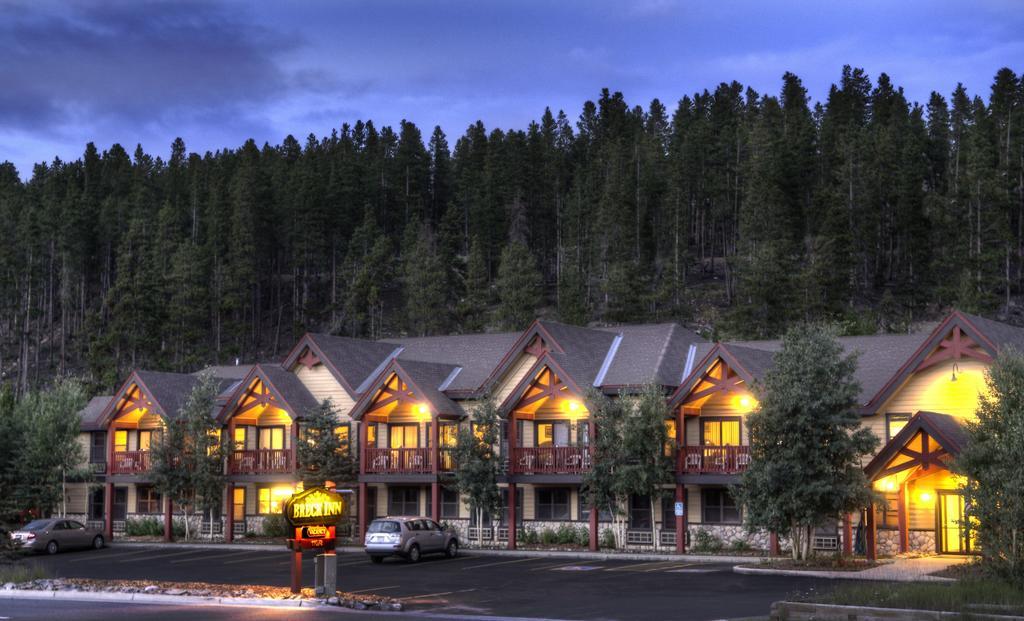 If you want to experience the best of what Breckenridge has to offer, be sure to check yourself into Breck Inn! Putting you just five minutes away from the Breckenridge Ski Resort, you'll be able to get from your hotel room to the slopes in no time. After a long day of biking through the mountains or playing in the snow, there's no better place to kick back and relax than Breck Inn!
With its very own lounge and cafe, you can grab a meal and sit by the fire in complete comfort. If you want to warm up, head to the hotel's very own hot tub! Breck Inn is so much more than just your average hotel; they'll have you living the high life up in the Rocky Mountains!
What to Pack for Your Breckenridge Hostel
Pants, socks, underwear… Here are some other items you might not have thought to pack. No matter if you're just planning for a holiday or for a full Colorado road trip, you need to pack properly!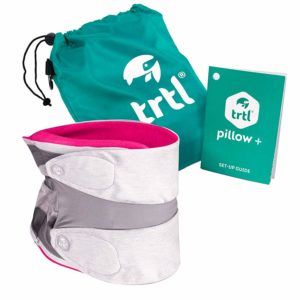 1. TRTL Travel Pillow: Long flights and bus rides are quite uncomfortable (most obvious statement of the day). Most travel pillows… Well, you know how they are. TRTL travel pillow is different. I mean, look at it! It'll cuddle you to sleep every ride and it does a pretty damn good job of supporting your neck so you don't get that stiffness or legendary popping when you stir.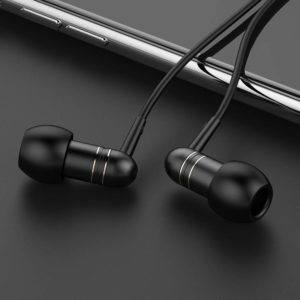 2. Noise-Cancelling Earbuds: Noise in hostels… is a thing. Your bunkmate coming in late, motorbike traffic just below your window, construction on the property or the round-the-clock rooster that seems to follow you to every f*cking hostel. Having a way to escape the noise while you sleep makes for a well-rested morning. Noise canceling ear-buds are a great solution, just put on your favorite artist or load a quick Netflix episode to fall asleep too.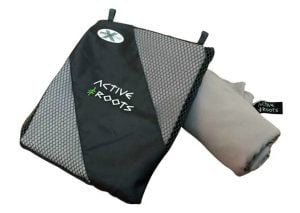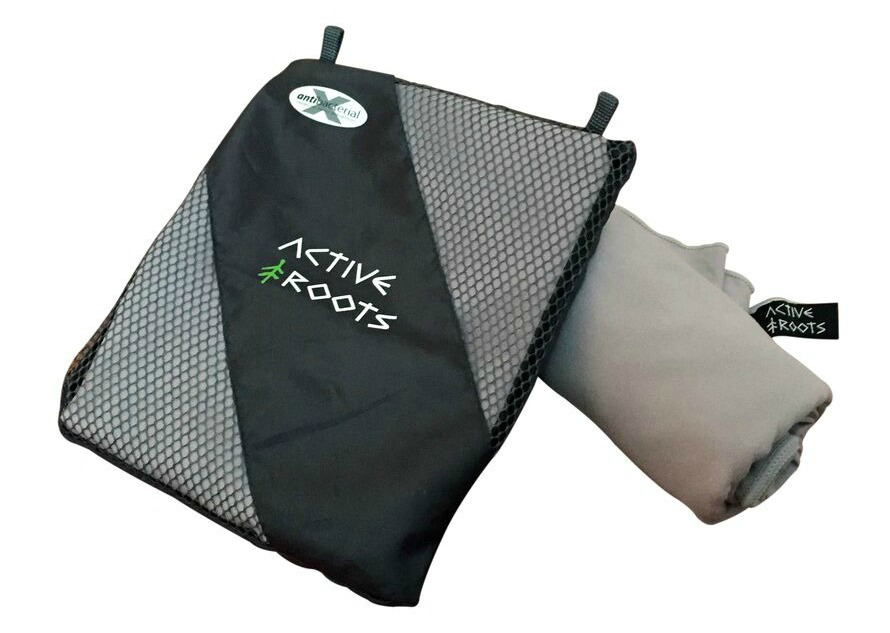 3. Active Roots Microfiber Towel: Having your own towel is a must when traveling since most hostels don't provide them. Plus as a backpacker, use of a towel will extend further than just showers, it's a minimalist yoga towel and a great beach blanket/towel combo! The Active Roots Microfiber Towel is really the best solution for backpacking.
4. Active Roots Toiletry Bag: Keep your bath-and-beauty items organized and in the right place with this water-resistant bag. With large compartments, mesh and enclosed clear sections, you can fit everything you might need inside. Hang it up or let it stand on its own – this bag is a must-have for dorm-lifers.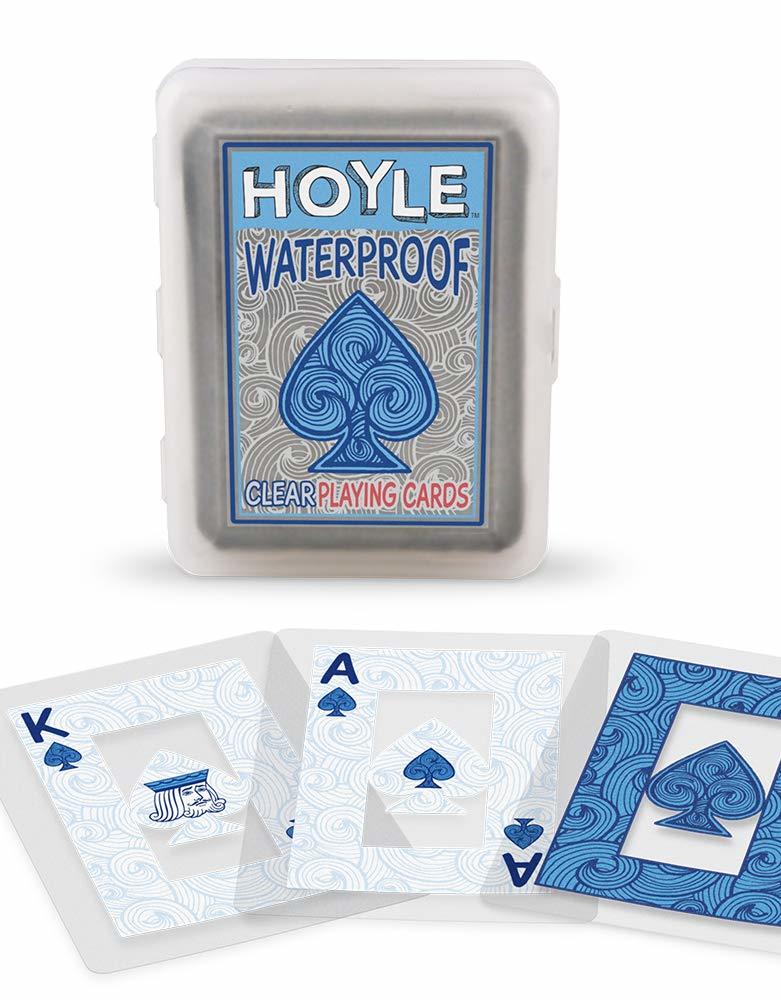 5. Playing Cards: Name your ideal night: I'm for a few cheap beers and some card games. Oh, and you don't even have to be drinking to enjoy a game – having cards with you traveling definitely helps out on those long airplane or beach days! Make sure to snag a waterproof deck to protect from the pool, ocean or Chang.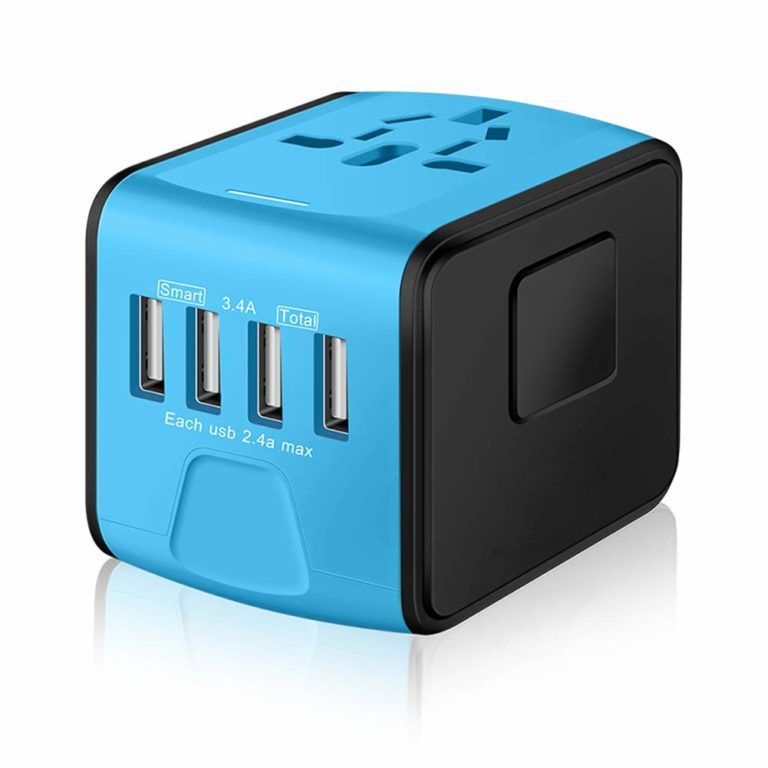 6. Universal Travel Adapter: Not every country has the same electrical plug style, so carry along a universal travel adapter. You'll want one that covers varying voltage levels, has protection from power surges, a fried laptop is not fun, and enough ports so you don't have to spend all day individually charging your devices.
Why You Should Travel to Breckenridge
White water rafting, mounting biking, hiking, and skiing? Tell me where to sign up! In Breckenridge, the possibilities are limitless when it comes to having an adventure. With cozy country cafes and extreme sports up in the mountains, just a few days aren't enough to do this small Colorado town justice!
Are you still torn between two or three great hostels in Breckenridge? We can totally relate! Let us help nudge you in the right direction by giving you our recommendation on where to call home. If you're a backpacker looking for a cheap stay that will have you mixing with other travelers, be sure to check into The Bivvi Hostel, our pick for the best hostel in Breckenridge!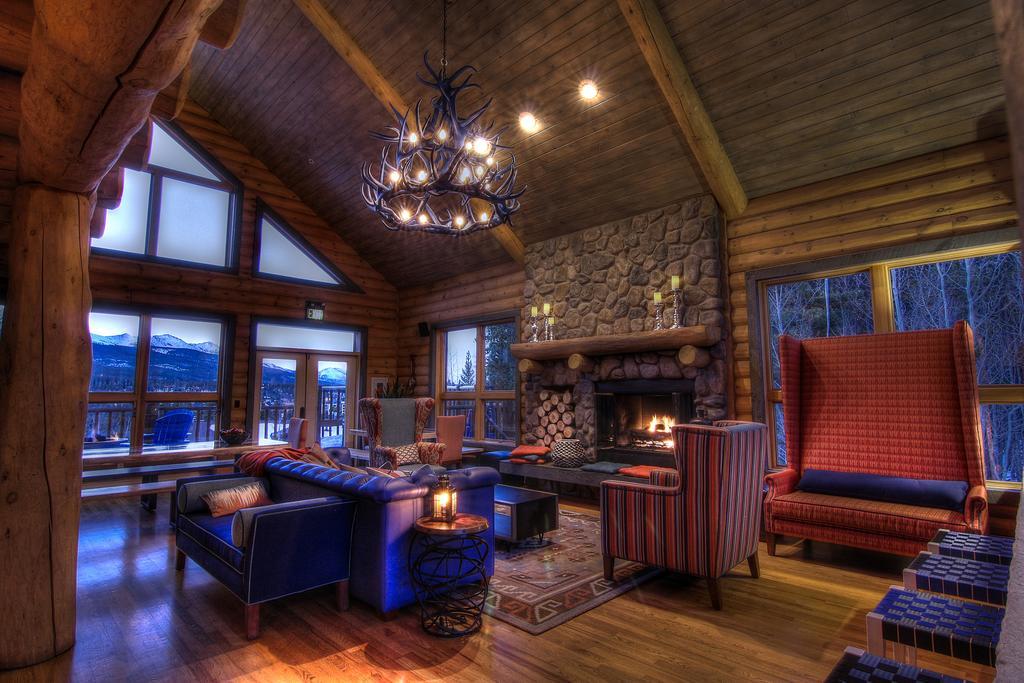 Over to you
Grab a paddle and row down the river, or climb to new heights by scaling the surrounding mountains – adventure awaits you in Breckenridge, Colorado! From Breckenridge, you'll find so many different ways to explore the beauty of Colorado. With a history stretching back to the Gold Rush and natural beauty that will have you rethinking ever leaving the Rocky Mountains behind, Breckenridge is a town that will feel just like home from the second you step onto its streets.
There is more than enough in Breckenridge to have you wanting to move to the Rocky Mountains for good. The only speed bump you'll find is deciding on which hostel to book yourself into. With everything from rustic cabins to luxurious resorts, the stay you end up booking yourself into will set the tone for your vacation in Breckenridge.
Have you ever traveled to Breckenridge? We'd love to hear about your trip! Let us know in the comments below if we missed any great hostels on our list.
And don't forget to sort your travel insurance before heading to Breckenridge! We've put together a roundup of the best travel insurance for backpackers – check it out here, or if you're low on time, get a quote from World Nomads, our favorite travel insurance provider.
Getting an estimate from World Nomads is simple – just click the button or image below, fill out the necessary info, and you're on your way!

Do you own or run a kick ass hostel? Want to be featured in this list? Get in touch at [email protected]
Yay for transparency! Some of the links in this post are affiliate links. This means that if you book your accommodation through the site, The Broke Backpacker will earn a small commission at no extra cost to you. Your support helps keep the site going.
---
Need More Information?