Stroll down the Rhine and take in the old town during your trip do Dusseldorf. This is a city that leads Germany with its fashion industry and contemporary art! Whether you want to take a step back into the past at one of the museums or get a taste of the youth culture in the cafes, you're sure to find what you're looking for in Dusseldorf!
Seamlessly blending the old city buildings with modern architecture, Dusseldorf is a unique city in more ways than one. We hope you're ready to do some walking; the gardens and parks of this city are sure to have you breathing the fresh air and continually wanting to explore what's around the next corner!
Dusseldorf is a city that will dazzle you with its flourishing art scene and rich history. With parks and promenades galore, there are plenty of reasons to pack your bags and fly straight to Germany! For budget backpackers, however, you may find the lack of hostels disheartening. Does this mean that thrifty travelers can't afford to visit Dusseldorf on a budget? Fortunately, not so.
For all you backpackers out there, we've got you covered with our list of best hostels in Dusseldorf! Now you can travel to Germany on a budget, find the top hostels in Dusseldorf, and go back to planning what museums and art galleries you want to hit up first!
We hope you're ready for the adventure of a lifetime because you're one step closer to touching down in Dusseldorf!
Quick Answer: The Best Hostels in Dusseldorf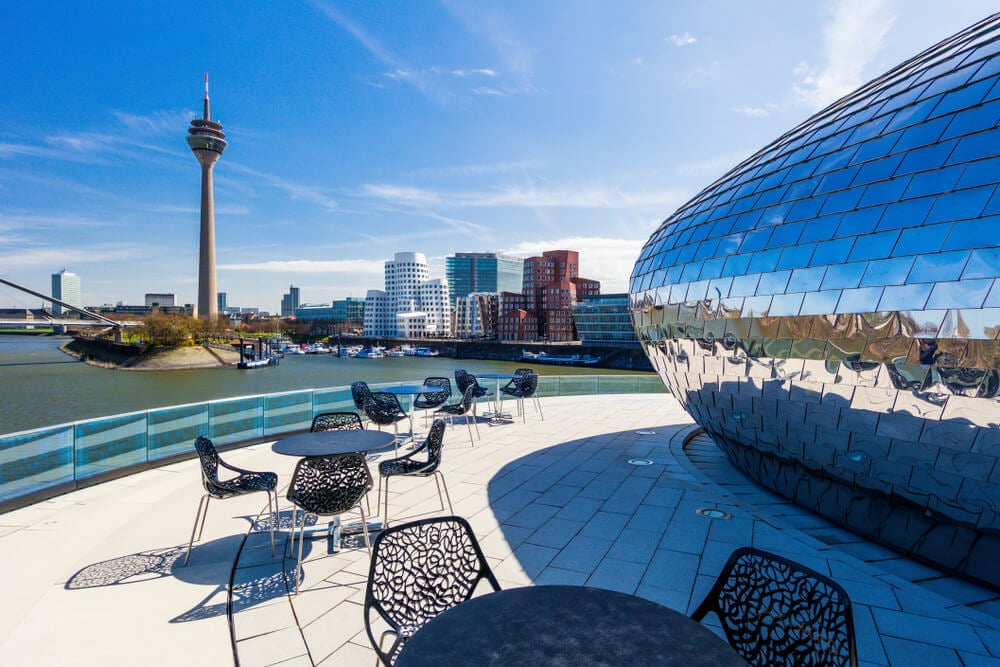 The Best Hostels in Dusseldorf
Probably not the most popular country, but backpacking Germany can be a real blast, especially when you have your trip planned beforehand. We know you can't wait to explore all the beauty, history, and art of Dusseldorf for yourself, but first, you'll need to find the backpacker's hostel that is the best fit for your travel style!
Just like the rest of Germany's amazing hostels, each hostel in Dusseldorf is a little different from the next, so keep your eyes open for the one that will make your trip the vacation of a lifetime!
Do You Want to Travel FOREVER??
Then pop your email address in below and we'll send you a FREE copy of 'How to Travel the World on $10 a Day!' – make travel your LIFE.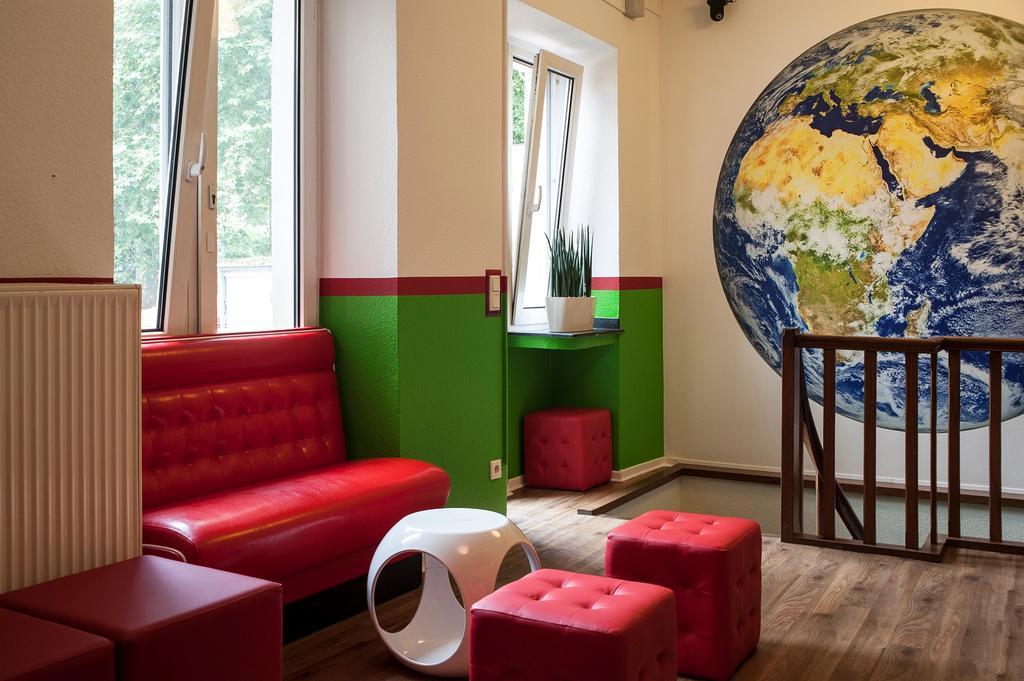 $$
Shared Kitchen
Free Breakfast
Lounge
Putting you right by the Düsseldorf-Bilk Train Station, Backpackers Dusseldorf will have you within walking distance of all the best sites of the downtown – but just far enough away to enjoy an off the beaten path side of the city! This youth hostel is the best place to stay in Dusseldorf, not only because of the location but also because of all the added perks you get.
With a shared kitchen, a lounge, and breakfast every morning, you'll be jumping out of bed to head down to the dining room to get your day started. What really makes this youth hostel stand out from the pack is the decor. With its bright and trendy style, there's no better place for travelers in Dusseldorf to kick back and chat with other backpackers!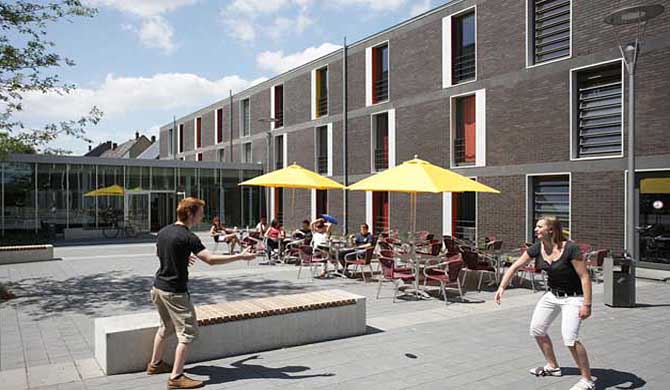 $$$$
Free Breakfast
Restaurant
Bar
For solo backpackers, this is one stay that will check everything on your list! Not only will you be settling into a convenient location not too far from all the museums and art galleries of the city center, but you'll also have everything you need at the hostel to kick back, relax, and enjoy your holiday! If you're feeling a bit beat after a long day of exploring, City Youth Hostel has you covered with their very own restaurant and bar, serving up some of the best meals and drinks in Dusseldorf!
After a cozy night's sleep, get your day started right with a delicious free breakfast! But what really makes this the best youth hostel for solo backpackers is the atmosphere – perfect for getting out there and chatting with the other guests!
Best Cheap Hostel in Dusseldorf – a&o Dusseldorf
$
Bar
Lounge
Breakfast Not Included
It's no secret that Germany isn't exactly the cheapest country in the world to travel around, so make sure you can explore as much as Europe as possible by freeing up some cash and staying at a&o Dusseldorf! Located a short walk away from the Central Train Station and the main shopping streets of the city, you couldn't ask for a better place to stay in the heart of Dusseldorf.
Although you'll find tons to do around the hostel, it's what's inside that will blow you away! With a spacious lounge and bar, you can grab a drink and hang out with other backpackers while sharing travel tips and swapping stories! In the morning, start your day on the right foot by grabbing an all you can eat breakfast from the cafe.
Is This the Best Backpack EVER???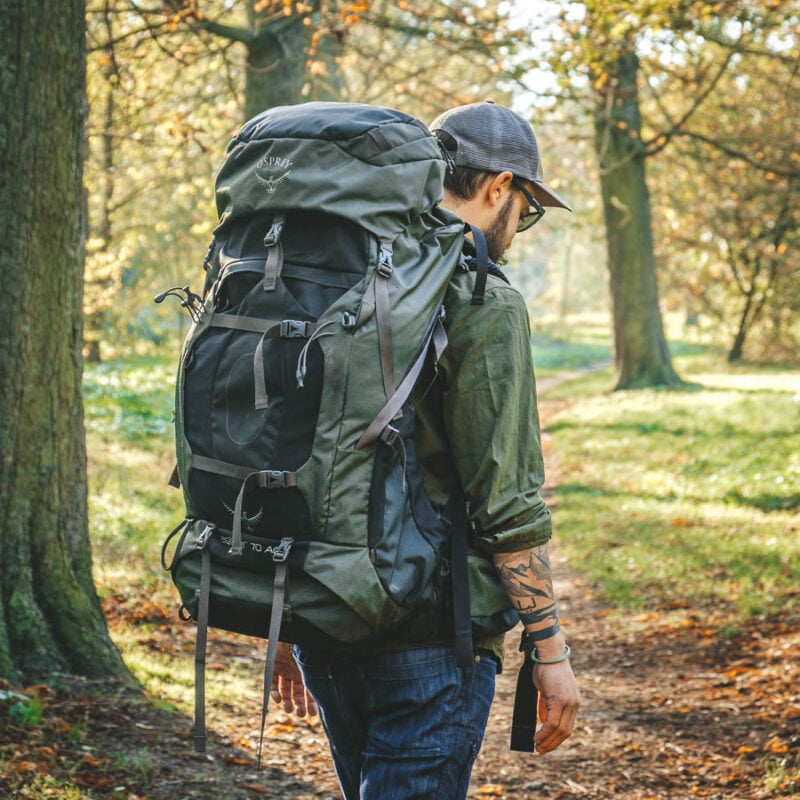 Best Hostel for Couples in Dusseldorf – Hotel Minerva Garni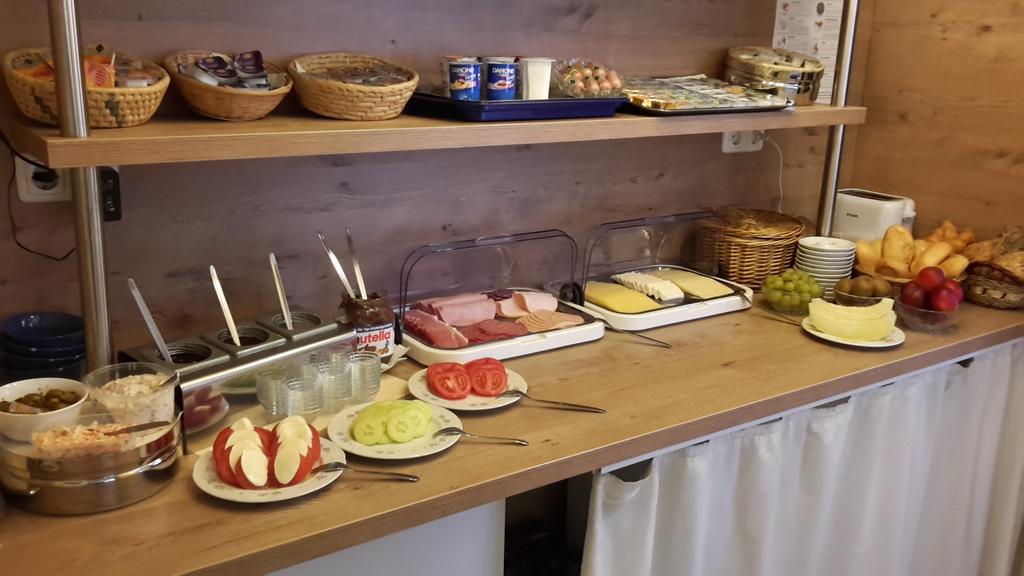 $$$
Breakfast 5 USD
Cafe
Lounge
We know it can be hard traveling as a couple while backpacking through Europe. If you can't stand another night in separate beds, let's have you reigniting the romance again by staying at Hotel Minerva Garni! This boutique-style hotel will put you up in cozy private rooms not all that much more expensive than what you'd pay at a backpacker's hostel.
This trendy hotel is so much more than just a cheap bed, however. They'll have you staying right around the corner from some of the best sights in Dusseldorf, such as Königsallee Boulevard and the Capitol Music Theatre. But before you head out to explore the city, make sure you stop by the dining room to indulge in the mouth-watering breakfast served every morning!
Pump the brakes all you party animals out there; we know you're looking for a hostel where you can throw that all-night rager that will have you and your friends swinging from the rafters. And although you can find plenty of bars and clubs nearby Hotel Schumacher Dusseldorf to go crazy at, this hotel is a bit more low key. No need to be disappointed; the hotel still has a bar where you can grab some drinks before heading out for a night on the town!
Just a ten-minute walk from the Central Station and the Old City, you'll also find tons of bars to start your pub crawl as soon as the sun goes down. And after a long night of partying, Hotel Schumacher Dusseldorf even has a breakfast that will have you up and at 'em before you know it!
Best Hostel for Digital Nomads in Dusseldorf – Hotel Engelbert
$$$
Breakfast 9 USD
Bar
Cafe
Living on the road as a digital nomad and looking for a place to catch up on some work? Hotel Engelbert is the place to go to get a cozy night's sleep and ample space to spread out in! With private rooms just a tad bit more expensive than what you would pay for at a youth hostel, you can get all the peace and quiet you need to finish up that article or video and get back to traveling!
With a bar to grab a drink while burning the midnight oil and a delicious breakfast served every morning, there's no better place in Dusseldorf to base yourself at!
More of the Best Hostels in Dusseldorf
Not quite happy with the options yet? Don't worry, we've got more coming our way!
Insider Tip: make sure you know where you want to stay in Dusseldorf. This will make the whole booking process a lot easier and you won't end up miles away from the hotspots you want to explore.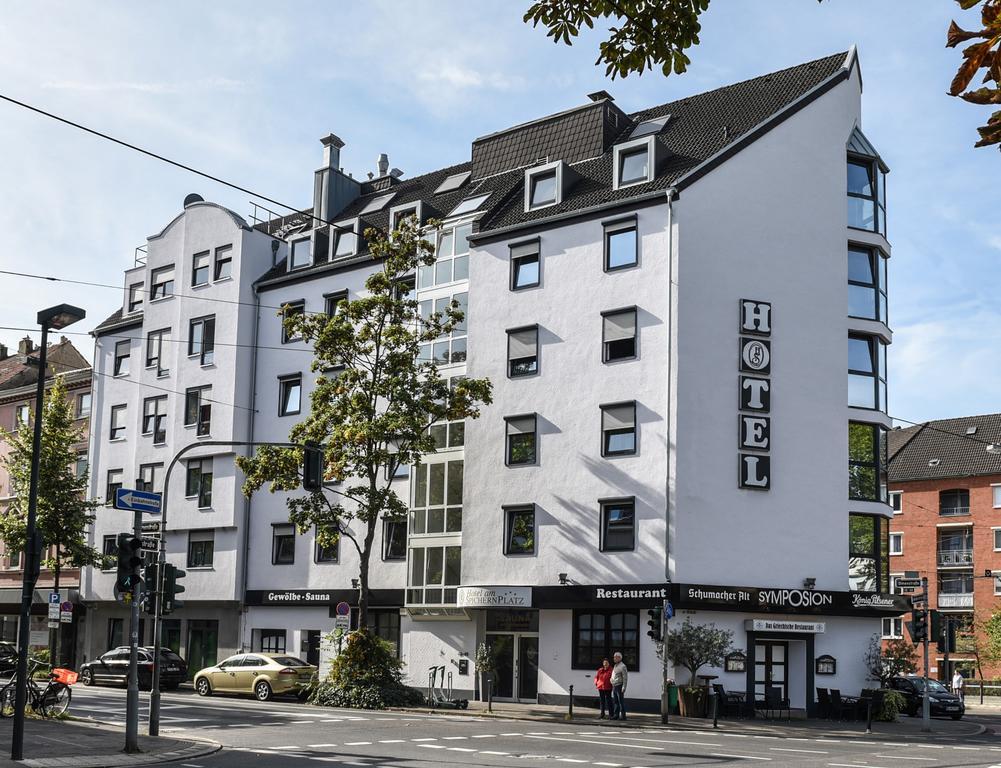 Want an upgrade from all the budget hotels and dorm rooms you've been staying in throughout your travels? Hotel Am Spichernplatz is a hotel where you will save money by staying in a cozy private room, and also get the luxury treatment you deserve!
This hotel goes above and beyond what your average budget hotel offers. Not only is there a bar and restaurant where you can pick up a drink and a bite to eat, but also a relaxation center! This means that after a long day of exploring Dusseldorf, you can retire to your hotel and take a dip in the sauna – or even get a massage! With comfort like this, you may never want to check out!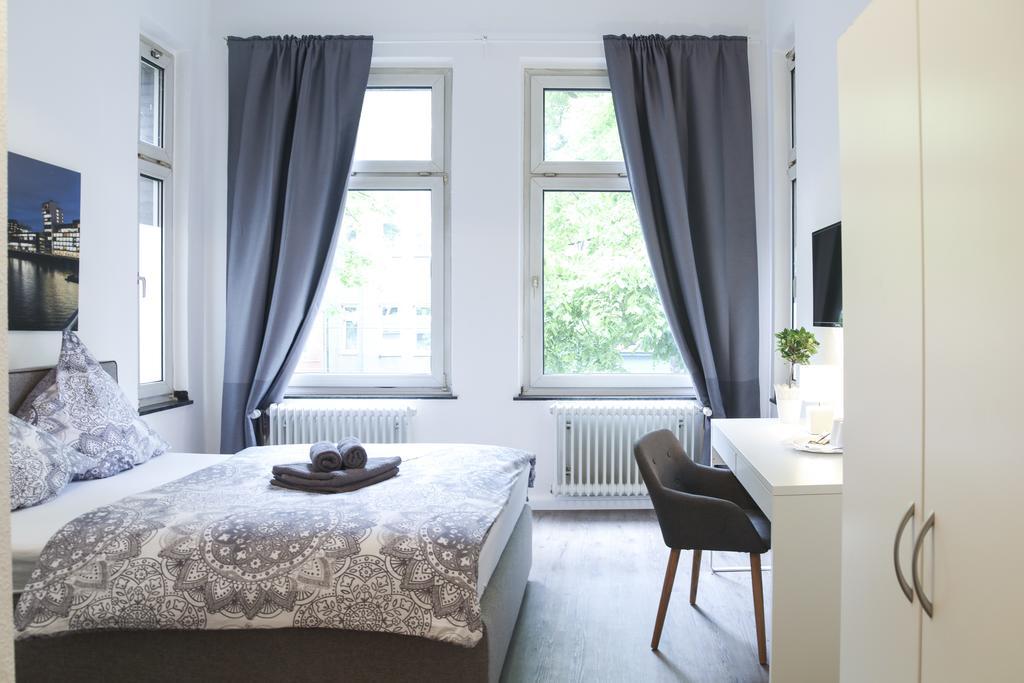 $$$
Private Rooms
Central Location
Nearby Savoy Theater
Dreams Dusseldorf will practically have you sleeping on a cloud with their cozy, sunny rooms! For a price cheaper than you'd find at most youth hostels, this budget hotel will give you all the comfort of a 5-star hotel, but on a backpacker's budget. Dreams Dusseldorf will take you back to basics with its stylish and homey rooms.
Although they may lack some of the extra bells and whistles of the other hotels in Dusseldorf, they will blow you away with their location (near some of the best sites in the downtown) and design that is second to none!
$$$
Terrace
Lounge
Central Location
Are you a couple looking for a romantic hotel to cozy up in for a few days? Or just a solo traveler needing a bit of peace and quiet away from the sometimes rowdy backpacker's hostels? Berolina Haus is a budget hotel that will put you up in stylish private rooms that won't have you running straight to the ATM!
It is not just the price that will have you falling in love with this budget hostel in Dusseldorf: their comfort and style fall right in line with the rest of this artsy and historic city! Top it off with an outdoor terrace perfect for kicking back and breathing the fresh air, and this is one hotel where you'll find yourself extending your stay night after night!
Located just a few steps away from the famous Burgplatz Square, you'll never be far away from all of the best sites of Dusseldorf while staying at Altstadt Hotel Rheinblick. This budget hotel is so much more than just a great location.
The sparkling clean and cozy rooms will give you an upgrade from the dorm rooms while still fitting a backpacker's budget. Top it off with a bar and a cafe serving breakfast, and you have everything you need to make your stay in Dusseldorf the trip of a lifetime!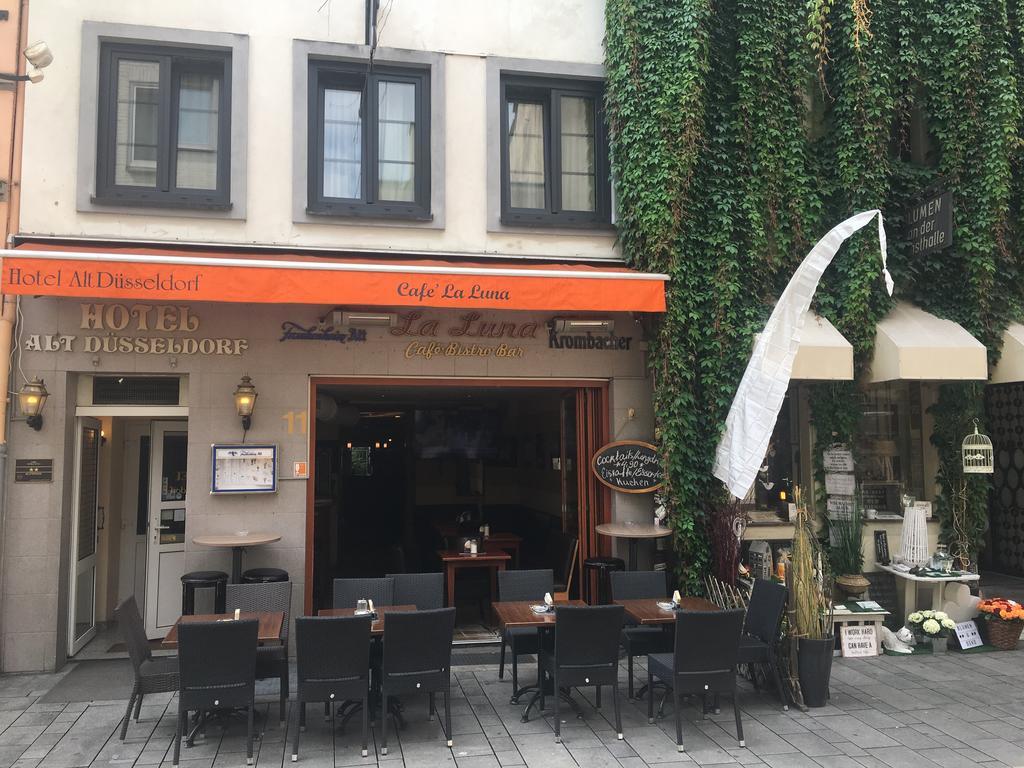 $$$$
Breakfast Included
Bar
Cafe
Hotel Alt Dusseldorf will give all of you weary backpackers the upgrade you need without spending every last Euro you have! With its spacious yet homey rooms, you won't find any better place to base yourself out of in the heart of the old city. Putting you right by the famous Opera House and all the shops of Königsallee Street, you couldn't ask for a more central location.
What will really have you sold on Hotel Alt Dusseldorf is the onsite cafe and bar. With a free breakfast served every morning, and a bar where you can order a beer or two at night, Hotel Alt Dusseldorf is sure to make your holiday in Germany one for the books!
$$$
Breakfast Buffet
Cafe
Bar
We hope you come to Hotel Acon hungry! Because every morning, you'll be hopping out of bed to sink your teeth into the delicious buffet breakfast served in the dining room! With Hotel Acon's onsite cafe and bar, guests can eat and drink to their heart's content!
It's not only the food and drinks that will have you falling in love with Hotel Acon; this budget hotel also puts guests just a few minute's walk away from the main train station in the center of Dusseldorf. For a low price, even the most frugal backpackers can enjoy a luxury hotel experience!
$$$
Breakfast Included
Cafe
Near Holthausen Station
Trip Inn Hotel is a cozy budget stay located just a few minutes away from the old city of Dusseldorf. With homey rooms perfect for backpackers looking to escape the cramped dorm rooms for a few nights, travelers are sure to fall in love with the low prices and unmatched comfort of Trip Inn Hotel.
Just outside your door, you'll find some of the best sights, such as Eller Castle. Even if you're wanting to head to the downtown, the nearby metro station will have you exploring all the best spots in the old city in a matter of minutes!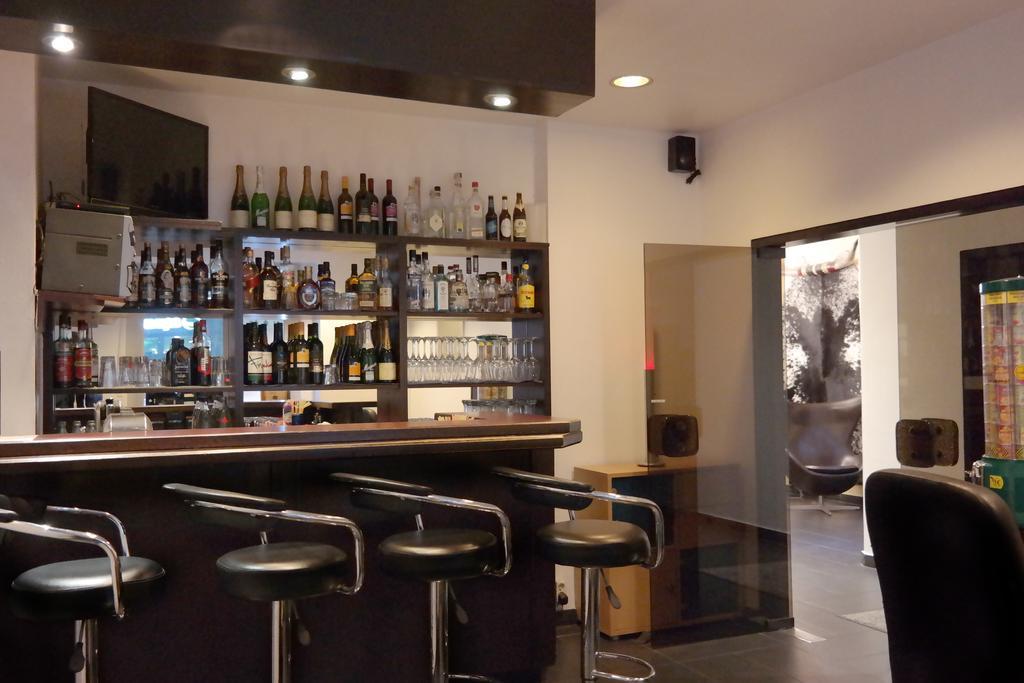 $$$$
Breakfast 7 USD
Cafe
Bar
At the EU Central Hotel, there's a hot meal waiting for you in the cafe and a beer sitting on the bar! If you're searching for a budget hotel in Dusseldorf that will check all the boxes to make your stay in Germany a little cozier, look no further than EU Central Hotel.
Other than the delicious food and onsite bar, this hotel will also have you staying just a few minutes away from the central station and Königsallee shopping street. With cheap rooms that will give budget backpackers an upgrade for a few days, booking into EU Central Hotel is a no-brainer!
$$$
Cafe
Near Savoy Theater
Breakfast Not Included
Let's face it; a lot of the budget hotels all seem the same after a while. So why not make your stay in Dusseldorf truly unique by staying in the artsy boutique hotel, Hütte 91! With each of its rooms decorated by a different local artist, guests will practically be staying in an art gallery.
When you're not at the hotel taking in the many art installations around the building, you'll find some of the best sights of Dusseldorf – such as the Savory Theatre – are right by the hotel! Complete with a cafe serving up a mouth-watering breakfast every morning, Hütte 91 is sure to be your home away from home!
$$$
Breakfast 7 Euro
Outdoor Terrace
Cafe
Homey rooms in the heart of Dusseldorf? Hotel Diana knows exactly what backpackers are looking for and turns the style up to 11! For a budget price, you'll be cozying up in some of the best rooms in downtown Dusseldorf without totally bleeding your wallet dry! But what will really have you clicking that book button is the outdoor terrace offering travelers stunning views of the city! Top it off with a cafe and breakfast served in the dining room every morning, and Hotel Diana secures its spot as one of the best budget hotels in Dusseldorf!

Unlock the The Broke Backpacker's GREATEST Travel Secrets!
You pop your email here, and we promise to send you only travel content that's actually relevant — sounds like a pretty good deal to us!
What to Pack for your Dusseldorf Hostel
Pants, socks, underwear, soap?! Take it from us, packing for a hostel stay is not always quite as straight forward as it seems. Working out what to bring and what to leave at home is an art we have perfected over many years.
Check out our definitive Hostel Packing list for our top packing tips!
Why you should travel to Dusseldorf
With so much history and art in Dusseldorf, you may quickly discover that just a few days in the city isn't enough to do it justice. Some days you'll be out wanting to check all the breathtaking mansions and architectural masterpieces off your list, and other days, you may be satisfied with simply sitting in a cafe watching the world go by.
If you're feeling overwhelmed with the number of great backpacker's hostels and hotels in Dusseldorf, we can totally relate! But let us help point you in the right direction so you can go back to planning on what sites to see first. For a one-of-a-kind experience, be sure to check into Backpackers Dusseldorf, our pick for the best hostel in Dusseldorf!
FAQ about Hostels in Dusseldorf
Here are some questions backpackers ask about hostels in Dusseldorf.
Travel Safety Tips for Dusseldorf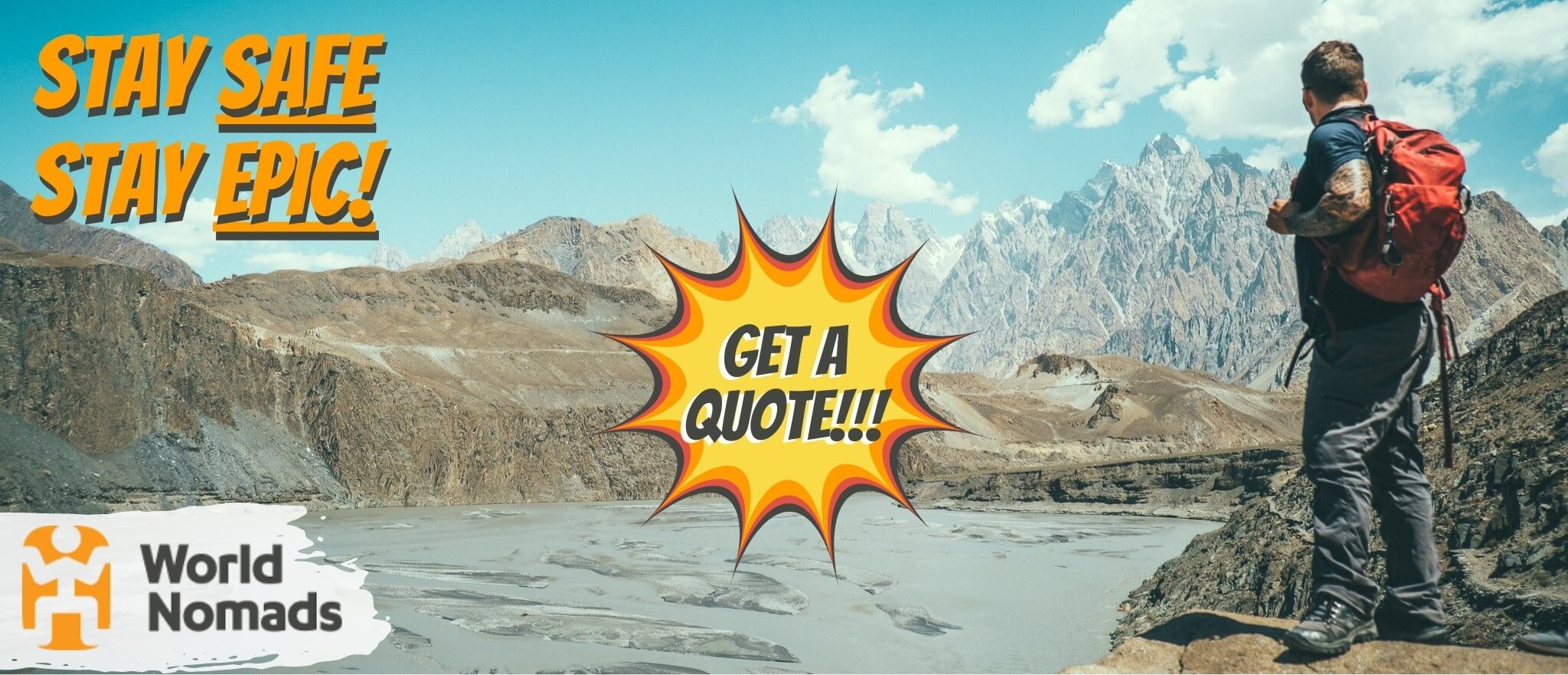 It's good to get lost sometimes, but it's also good not to get too lost. There are people that want you home in one piece.
There's one travel insurance provider The Broke Backpacker trusts for all his wildest shenanigans… World Nomads!
Click the button below to get a quote on your insurance or read our in-depth review of World Nomads' coverage. And then… let the shenanigans begin. 😉
Over to you
The historic mansions, green parks, lush gardens, and extensive art museums are just the beginning. You'll quickly find that simply walking down the streets of Dusseldorf is an adventure in itself; you never know what might be waiting around the next corner! With unique modern architecture next to centuries-old townhouses, there's no better place in Germany to see innovation and history in one place! While strolling alongside the blue waters of the Rhine, you may start contemplating not leaving at all!
What will really make or break your trip to Dusseldorf is the hostel you book into. With everything from party hostels to more laidback stays that are perfect for just relaxing and chatting with other guests, you need to decide what hostel is the best fit for you. With our list of the best backpacker's hostels in Dusseldorf, you should be able to find that perfect hostel for you with ease!
Have you ever traveled to Dusseldorf? We would love to hear about your trip! Let us know in the comments below if there are any great youth hostels we may have missed.
Do you own or run a kick ass hostel? Want to be featured in this list? Get in touch at [email protected]
---
Thanks for reading – that was fun! 😀
We bring you epic FREE content!
Find out how YOU can help support us.
We're a big site with a big team and this job isn't always easy. But we do it because we love it – we love providing epic and free content. We love the knowledge that our content keeps you adventuring. We don't ask for money, but if you'd like to find out how you can help the site in more organic ways, click the button below.
Thank you for your support 🙂
---
Bye for now, but not forever!
If you want MORE top-tier Broke Backpacker content like this, then sign up for our weekly newsletter below to get the latest and greatest!
And for transparency's sake, please know that some of the links in our content are affiliate links. That means that if you book your accommodation, buy your gear, or sort your insurance through our link, we earn a small commission (at no extra cost to you). That said, we only link to the gear we trust and never recommend services we don't believe are up to scratch. Again, thank you!