With its historic city centre riddled with ancient alleyways, lively bar and restaurant scene, as well as a decent beach thing going on, Faro is a stunner of an all-round authentically Portuguese city.
It's got Moorish city walls, medieval churches, a marina that's packed with all the nightlife you could ever need, and a nearby national park (Rio Formosa) that shouldn't be missed if you love getting out into the great outdoors. There's a lot going for this place.
But… it's the capital of the popular Algarve resort region, and people often just use Faro for its airport as a result, but not many people get to stop off and explore…
So, with the help our handy list of the best hostels in Faro, let us show you what you're missing out on! We've even put the hostels into handy categories so you can choose the one that's right for you.
Let's check out what's going on with the Faro hostel scene!
Quick answer: The Best Hostels in Faro
Best Hostels in Faro
Best Overall Hostel in Faro – Casa d'Alagoa
$$
Free Breakfast
Bicycle Hire
BBQ
This cool hostel in Faro is set in a crumbling old historic building – well, the front looks like that anyway. Inside it's a different story. Casa d'Alagoa is all modern and communal, with a pretty much amazing social vibe going on: think sangria nights, BBQ nights and a whole heap of hospitality.
The custom-made beds were built for COMFORT rather than sticking as many bunks as you can in a room. The sort of place you want to come back to, there are literally so many reasons why this is easily the best overall hostel in Faro.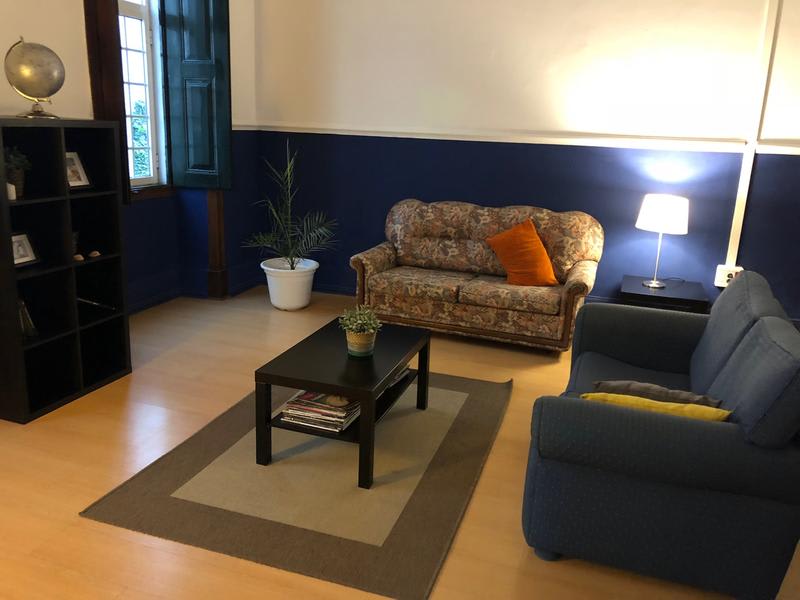 $
Free Breakfast
Outdoor Swimming Pool
Bar
Anything to do with penguins? Nope. But this is a bustling social hostel that's just perfect for meeting new people and having a good time, and we can't fault that. It's quite small though – only 30 peeps can stay here – but it means that with all the ping pong tournaments, themed parties and quiz nights you'll get to know each other pretty well.
The vibe here is distinctly fun. There's a swimming pool and the all-important bar. Basically, if you're looking for the best party hostel in Faro, this is IT. Don't expect mad ones though: it's just about FUN.
Best Hostel for Solo Travelers in Faro – Hostel 33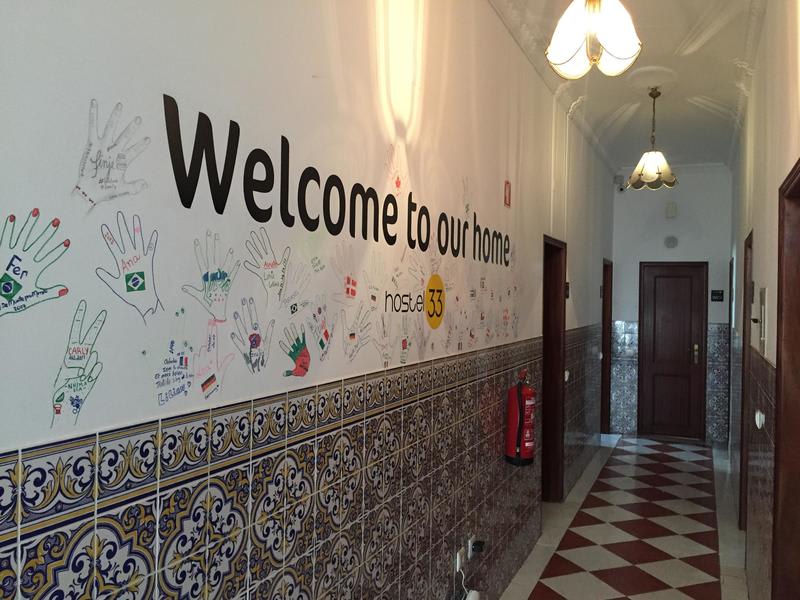 $
Cafe
Free Breakfast
Bicycle Hire
Run by a Portuguese family, and set inside a renovated old building, this top hostel in Faro features big, spacious rooms and an outdoor terrace bathed in sunlight. As you might expect, it's a very social place – even the staff like to have a chat (over a glass of Portuguese wine or two).
The best hostel for solo travelers in Faro is also located in a pretty central spot, meaning you can get around easily by yourself – it's also near public transport, which helps, and the beach is nearby, too.
Best Cheap Hostel in Faro – Hub 1878 Faro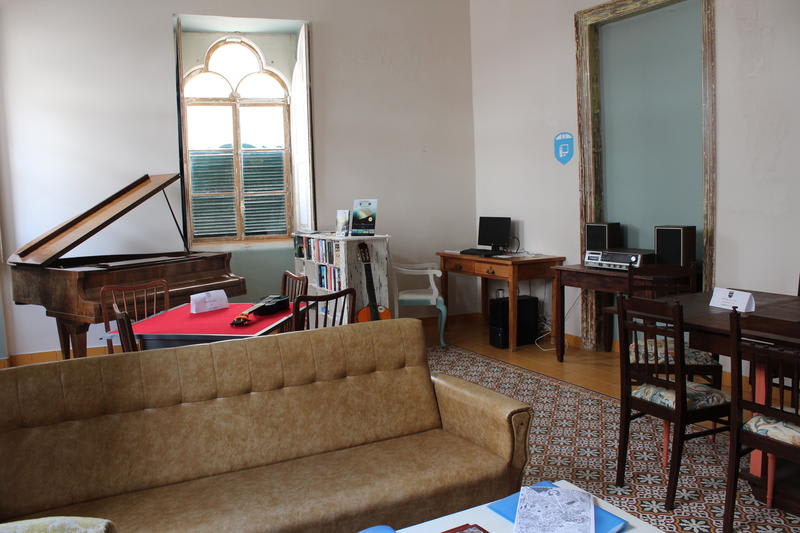 $
Laundry Facilities
Free Breakfast
Air Con
Hub 1878 Faro is stylishly designed with a load of historical features and mismatched tiles going on. It's not one of the coolest hostels in Faro, but it's definitely got a laid-back vibe that means chilling out here is as easy as just pulling up a chair.
Air con is everywhere, which is a godsend when this city gets hot hot hot. It's also pretty big: this Faro backpackers hostel boasts two communal kitchens, two lounges and a very nice terrace. The room rates alone make this the best cheap hostel in Faro, and the free breakfast is definitely a plus, too.
Best Hostel for Couples in Faro – Wax Hostel
$$$
Communal Kitchen
Cable TV
Bar
This recommended hostel in Faro sits right on the beach, so it definitely strikes us as the best hostel for couples in Faro. You can get that beach holiday getaway kinda vibe here – though it doesn't exactly come at the budget prices.
Wax Hostel is all about soakin' up those stunning views. Sunsets from here are pretty dang spectacular, we gotta say; sit up on the terrace and admire a sundowner every evening with your partner. The rooms are simple and stylish and are the perfect place to unwind as a couple. Yep, sounds good to us.
$$
Free Breakfast
Rooftop Terrace
Cafe
Here you might wanna get your work done in the morning: this is a classically Portuguese place where they 'respect siesta time' – so you might as well join 'em and catch a few Z's too. Oh, and it looks dang cool as well.
The best hostel with a private room in Faro, you'll be able to find a loada different spots to set up your own lil' workstation here, inside AND outside. The staff are also genuinely warm and friendly, which really makes all the difference. Bonus: free breakfast on the sick rooftop terrace.
Best Hostel with a Private Room in Faro – Sunlight House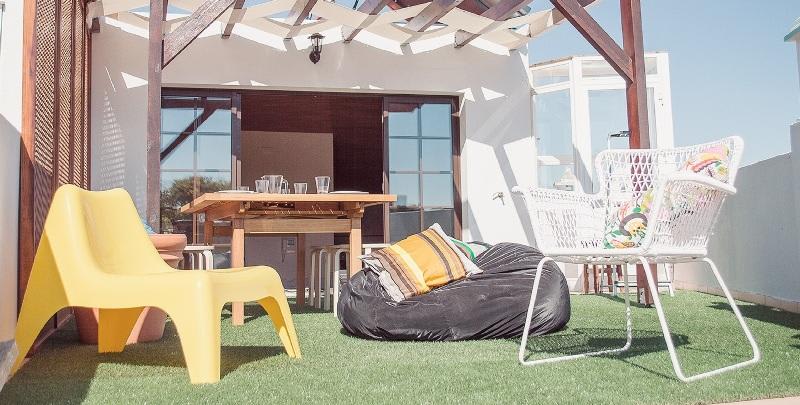 $$$
Free Breakfast
Shuttle Bus
Bicycle Hire
Sunlight House has a sorta B&B slash hostel comb thing going on, which is a good thing if you're after the best hostel with a private room in Faro. Yep, the rooms here are NICE – soft colours, wooden floors, minimal decor. Lots of attention to detail. It's a pretty cool Faro hostel tbh.
The outdoor terrace, complete with sea views, is a very decent place to chill (this is also where they serve up the supremely tasty free breakfast). And as the cherry on top, the staff here have a lotta local knowledge to help you discover the city. Top dollar though.
Things DO go missing sometimes…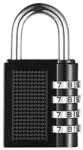 Psst! Heading to a hostel? Don't forget to pack a padlock! It's well worth having one so you can secure your locker and protect your stuff!
More Best Hostels In Faro
Stay in the middle of the action (or in an off the beaten path location) using our comprehensive neighborhood guide for Faro!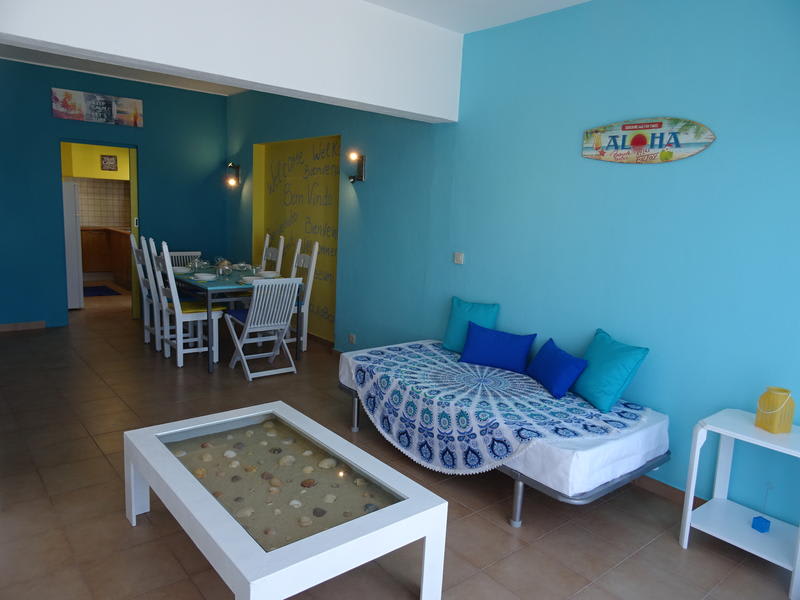 $
Common Room
Bicycle Hire
Outdoor Terrace
As you might be able to guess from the name of this budget hostel in Faro, this one's on the beach. That makes it great for catching rays, splashing around, surfing and generally just walking along the sand. Oh and don't forget the sunsets.
Some rooms have views of the beautiful Rio Formosa lagoon, which is always nice. The family atmosphere at this Faro backpackers hostel gives it a low-key, unfussy vibe. Basically, it's a solid place to stay. Especially if you like the beach.
$$
Bar
Luggage (+ Bicycle, Surfboard) Storage
Free Breakfast
Set in the bustling downtown area of Faro, this Faro backpackers hostel has its own rooftop terrace and bar, which is great for a few sunset drinkies. The staff here are keen surfers and bikers, so if you are too you'll be happy to know they got plenty of storage for all that.
This is a good place to base yourself for enjoying the bars and restaurants of downtown and makes for a recommended hostel in Faro for anyone wanting to explore the city. The staff are very laid-back, so don't expect 'em to be overly attentive.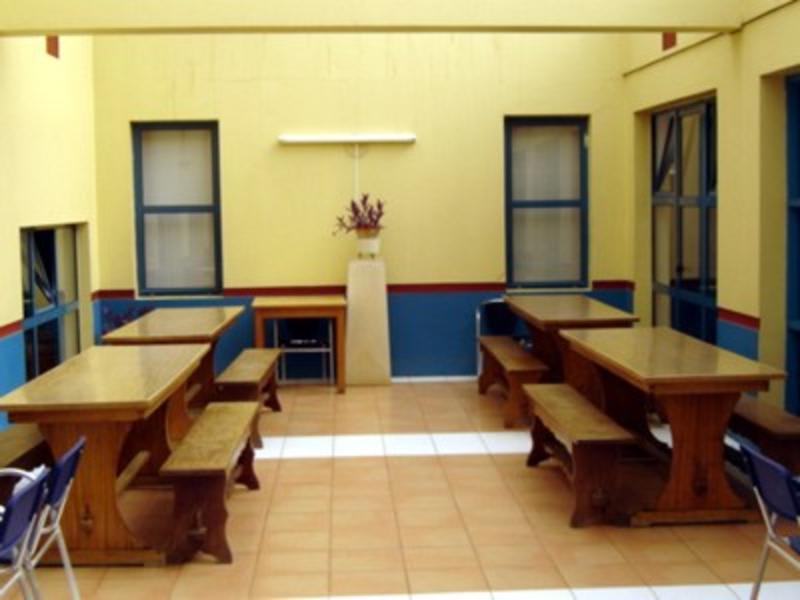 $
Free Breakfast
Book Exchange
Outdoor Terrace
This Faro branch of Hostelling International is a pretty big place with 60 beds and a loada different choices when it comes to rooms. It's a decent option if you want to chill near the beach. Plus it's cheap!
The staff at this place are friendly and welcoming and somehow they tend to attract guests who are pretty much the same, making for a good hostel for solo travellers in Faro. Luxurious this ain't: it's unfussy and definitely suited to those who'd rather be out and about.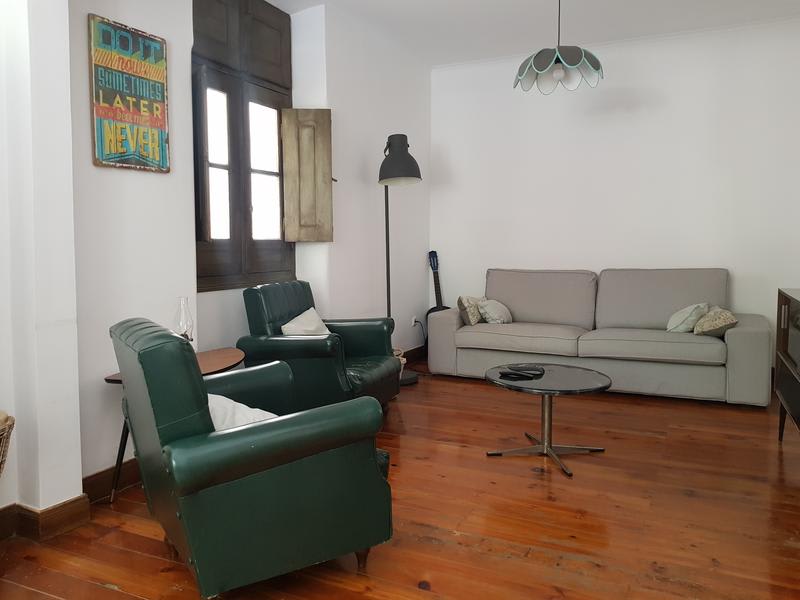 $$$
Outdoor Terrace
Free Breakfast
Communal Kitchen
You'll find Hostel do Largo in central Faro, close to the market and all the other delights this town has to offer. It's pretty stylish actually, and may well be one of the coolest hostels in Faro. Rejoice, for the dorm beds here are NOT bunk beds.
Clean and quiet (I mean, sometimes the staff aren't always there), it's not exactly a party hostel but you can easily explore the town from this place. The rooms are also large, which makes a change from cramped dorms. Plus there's a rooftop terrace to chill on. Nice.
$$
24 Hour Security
Cable TV
Rooftop Terrace
This Faro hostel is a place that's run with love and enthusiasm. Set in downtown Faro, this place is pretty close to the marina and all of its bars, cafes and restaurants, so there's plenty to explore for backpackers with itchy feet.
The bus and train stations are also quite nearby, meaning you can get out and about to explore the local area as well as just the streets surrounding the hostel. It's small and cosy, a pretty solid option for a few nights. Ain't poppin' but it's close to places that are.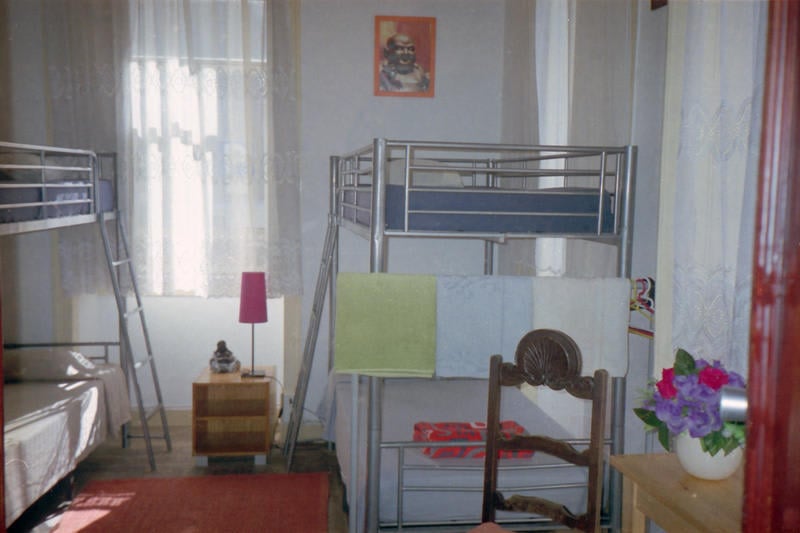 $
Cafe
Laundry Facilities
Tours/Travel Desk
In the New Charme Guest House (though it's a hostel really) you'll find comfy beds and helpful staff who'll equip you with maps and plenty of local knowledge. Set in a historic building, the rooms here are also refreshingly spacious.
This youth hostel in Faro is near the central station, so you don't have to lug your backpack halfway across town sticking out like a sore thumb. That's a plus for us. Though it's a great stop off on the way to the airport, there's more to it than that. They arrange all sorts of activities for ya here – kayaking, scooter hire, tours – you name it.
Want to save the world?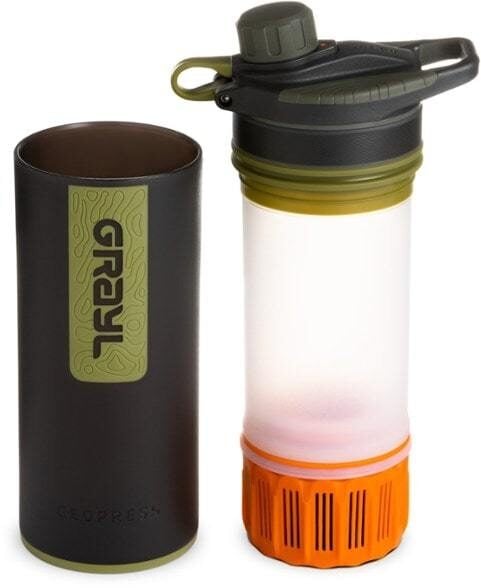 Single-use plastic bottles are a huge threat to Marine Life – Be a part of the solution and travel with a filter water bottle.
The GRAYL GEOPRESS water bottle is the ONLY all-in-one filter water bottle setup you'll need. Whether you need to purify the water from a hostel sink in Kathmandu or a stream trickle in the Andes, the Geopress has got you covered.
Read our full review of the GRAYL GEOPRESS!
$$
Luggage Storage
Air Con
24 Hour Security
A guesthouse hostel combo, this place is modern and colourful, which we guess makes for a cheery aesthetic at least. Though the atmosphere here isn't what we'd call buzzing, it's a nice enough place to stay. Especially if you like peace and quiet.
One of the most attractive things about this budget hostel in Faro is its room rates. Very affordable. Elsewhere in Guest House Sao Filipe you'll find a sun terrace where you can bake in the sun or read a book in the shade. Calm place.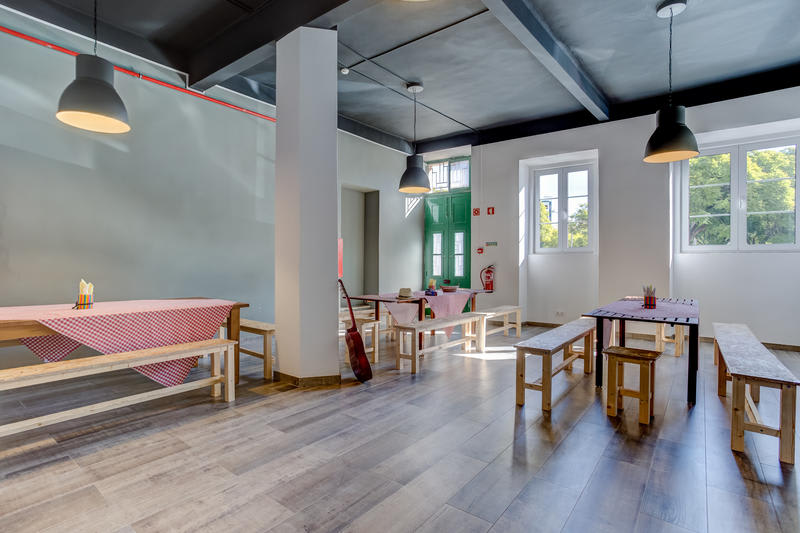 $$
Communal Kitchen
Airport Transfer
Bicycle Hire
Hostellicious. It's sort of a pun and we like it. We also like that this top hostel in Faro is well located near to the nightlife of the city, but it's still a place where you can actually get some sleep, too.
This Faro backpackers hostel also features comfy, modern beds, a well equipped communal kitchen, a sun terrace, common room – all of it decorated in simple industrial chic-esque sorta style. Not eye-poppingly amazing, but cool enough.
The BEST Travel Backpack?!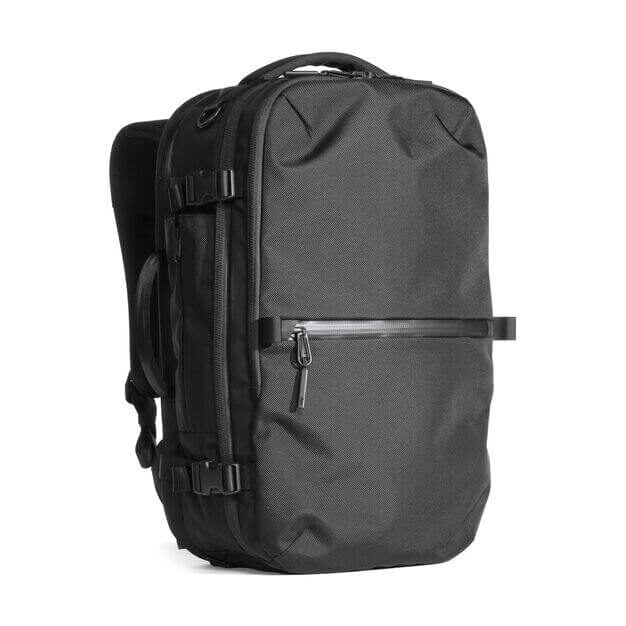 Pssssst! Not picked the perfect travel backpack yet? The Broke Backpacker team has tried out over thirty backpacks this year! Our favourite travel backpack is the Aer Travel Pack 2.
View on AER
What to Pack for your Faro Hostel
We don't often travel without these essentials.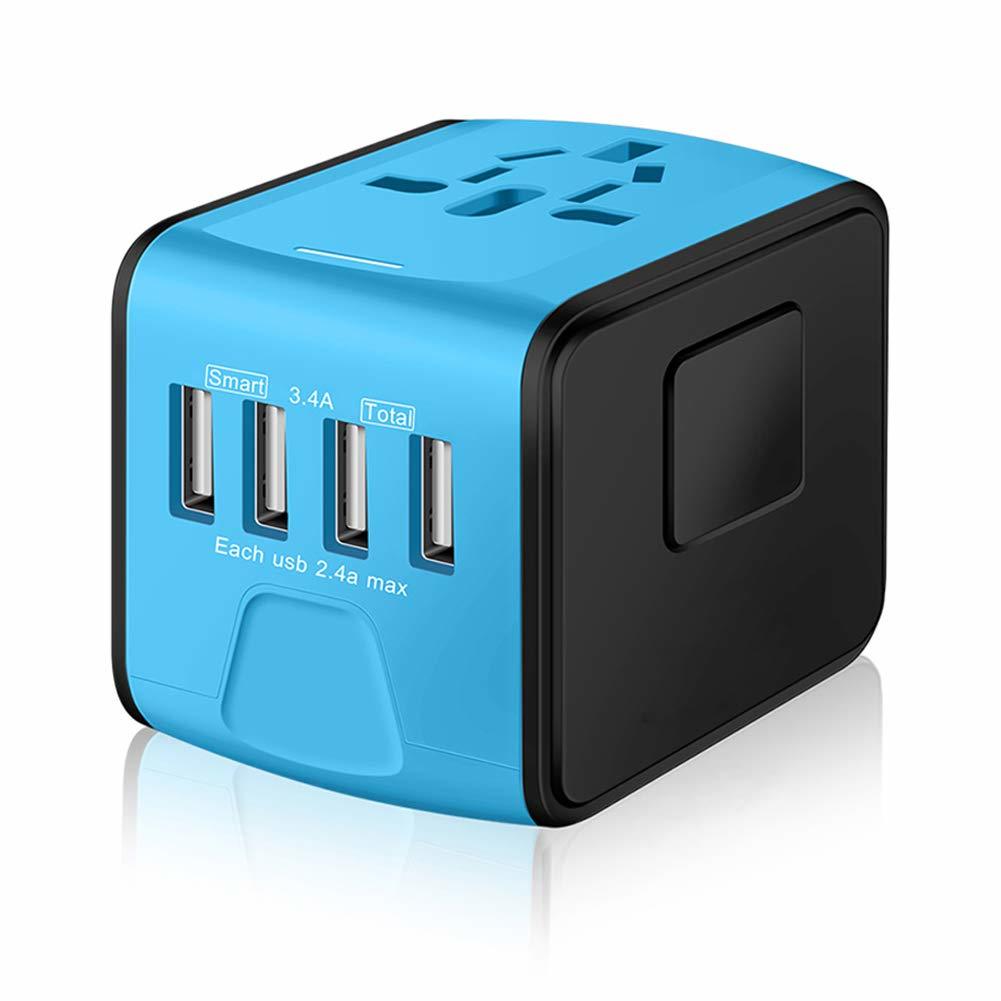 1. Universal Travel Adapter: Not every country has the same electrical plug style, so carry along a universal travel adapter. You'll want one that covers varying voltage levels, has protection from power surges, a fried laptop is not fun, and enough ports so you don't have to spend all day individually charging your devices.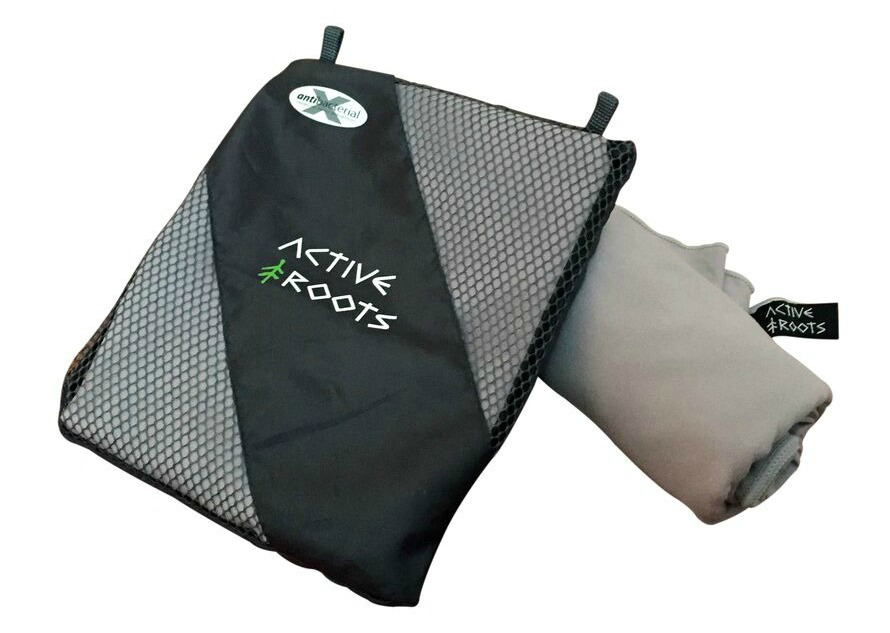 2. Active Roots Microfiber Towel: Quick-drying, lightweight, super soft and compact – the Active Roots Microfiber Towel is essential for every backpacker. No need to use the scabby towels your hostel may or may not provide! Use it for drying off, as a yoga towel or even as a picnic blanket – the options don't stop here. Made of antibacterial material, you don't have to worry about your towel starting to smell unpleasant either after lots of use.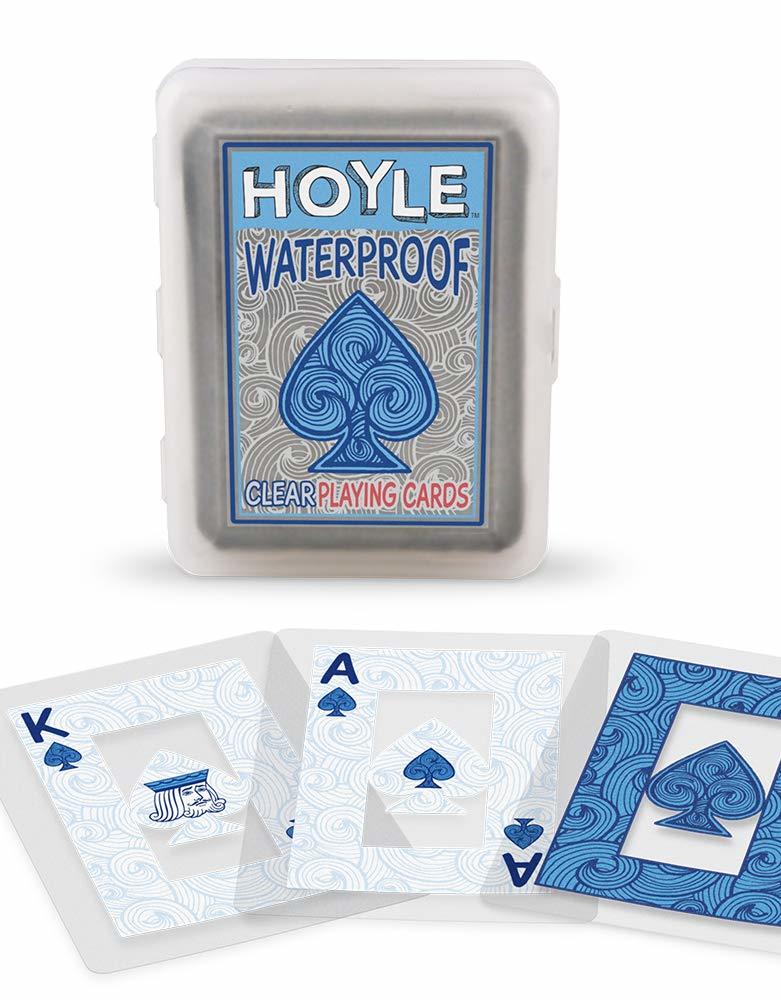 3. Playing Cards: These waterproof cards are essential kit for every backpacker. Play by the pool, beach or at your hostel after a long day with travel buds, without your cards breaking or getting soaked. And once you pull out those cards, the chance that you'll be the hero of the night is pretty high (no promises though).
4. Headphone Splitter: You're the one with the Netflix account and your friend wants to watch too? But you don't want to share headphones? And you're good people who wouldn't disturb your dorm mates? That's not going to be a problem with this Headphone Splitter! Plug in two pairs of headphones at the same time, so both of you are able to listen to music or watch shows simultaneously. It comes in handy and won't weigh you down.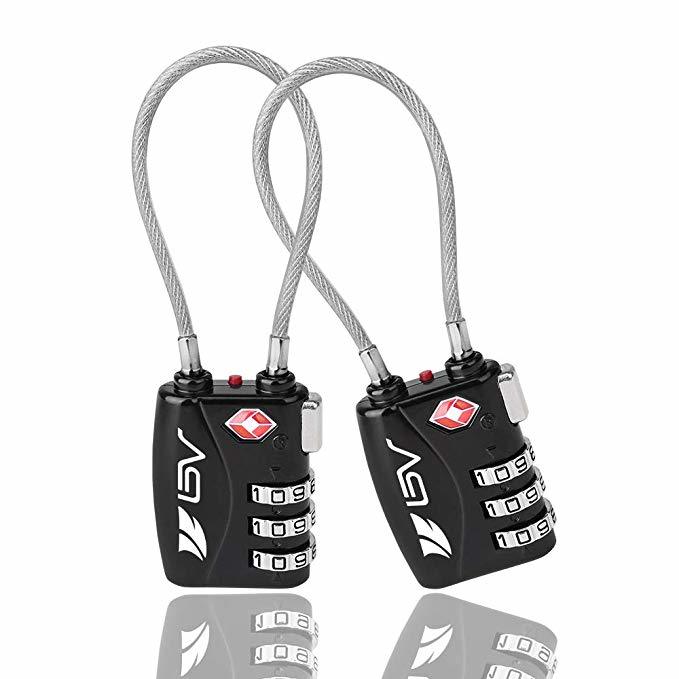 5. Padlock: Unless the thief literally spends hours to figure out the code (he won't), this three-digit padlock is going to keep your stuff safe. It's great for keeping the zipper of your backpack secured or your locker properly closed. This basic and very flexible padlock saves you from having your essentials stolen. Definitely a must-have for every backpacker!
6. Active Roots Toiletry Bag: Keep your bath-and-beauty items organized and in the right place with this water-resistant bag. With large compartments, mesh and enclosed clear sections, you can fit everything you might need inside. Hang it up or let it stand on its own – this bag is a must-have for dorm-lifers.
Why you should travel to Faro
Those were the best hostels in Faro! There's a very decent selection of cool places to stay.
So, no matter if you want to chill out on a beach, explore the city's history or get stuck into its nightlife, there'll be a top hostel in Faro that's right for you!
What's more is that so many of these hostels pack a mean free breakfast, and almost all of them have super chilled rooftop terraces – and who doesn't love a rooftop terrace?!
We can understand if it's hard to make a decision after all that!
So if you can't choose, we'd recommend booking Casa d'Alagoa – our top pick for the best overall hostel in Faro.
This cool city is waiting for you!
Travel Safety Tips for Faro
And don't forget Travel Insurance! We've put together a roundup of Travel Insurance for backpackers – check it out here, or if you're low on time, get a quote from World Nomads, our favorite travel insurance provider.
The Algarve can be overrun with parties and backpackers sometimes. Avoid drinking too much and follow these Portuguese safety tips to ensure your trip is a good one!
More Epic Hostels in Portugal and Europe
Hopefully by now you've found the perfect hostel for your upcoming trip to Faro.
Planning an epic trip all across Portugal or even Europe itself?
Don't worry – we've got you covered!
For more cool hostel guides around Europe, check out:
Over to you
By now I hope our epic guide to the best hostels in Faro has helped you choose the perfect hostel for your adventure!
If you think we've missed anything or have any further thoughts, hit us up in the comments!
"Find out how YOU can support the site. We work hard to put out the best backpacker resources on the web, for free! It's all about helping out our tribe of awesome backpacker readers [that's you!]. Please visit the link to find out how you can help keep the site going 🙂
For the sake of transparency, some of the links in our content are affiliate links. This means that if you book your accommodation, buy a book or sort your insurance, we earn a small commission at no extra cost to you. I only link to stuff I've actually used and never endorse products or services that are not up to scratch. Thanks for your support.