Planning an epic Eastern European jaunt or just checking out Macedonia? If either of those things are true, then you will certainly find yourself in the Macedonian capital Skopje.
Now don't get me wrong, Macedonia is more or less a very safe country to travel in. There are, however, parts of Skopje that I would certainly avoid.
So where are all of the safest and best hostels in Skopje located?
That is exactly why I wrote this guide to the best hostels in Skopje for 2020!
Crush your travels with all of the insider information regarding backpacker accommodation in Skopje you'll ever need.
By the end of this hostel guide you will be able to book your hostel quickly and easily so you can get back to preparing for you trip to this epic Balkan city!
Be sure, there is a hostel for every backpacker on my list.
Let's get you sorted…
Quick Answer: The Best Hostels in Skopje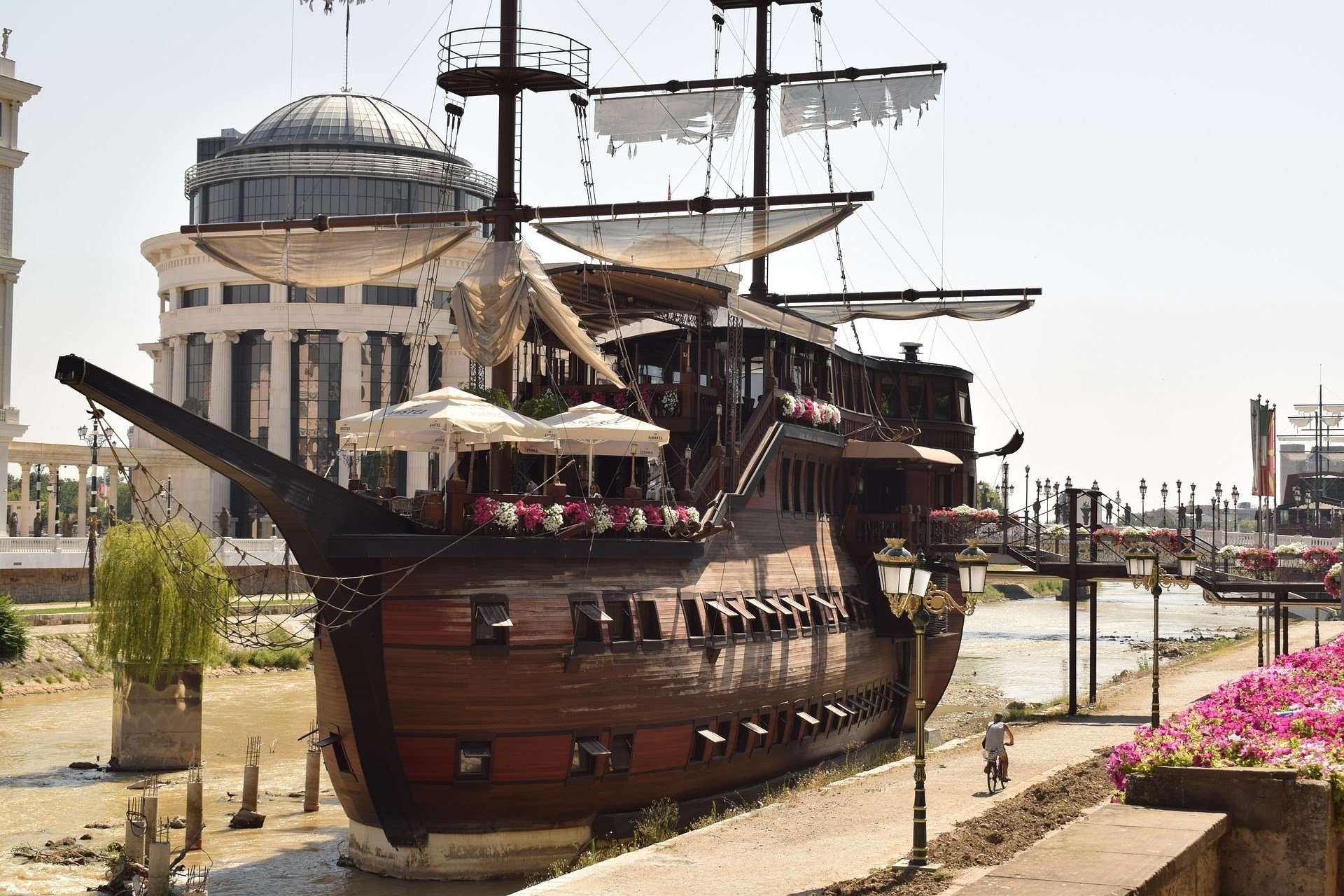 The 10 Best Hostels in Skopje
Overall Best Hostel in Skopje – Shanti Hostel 2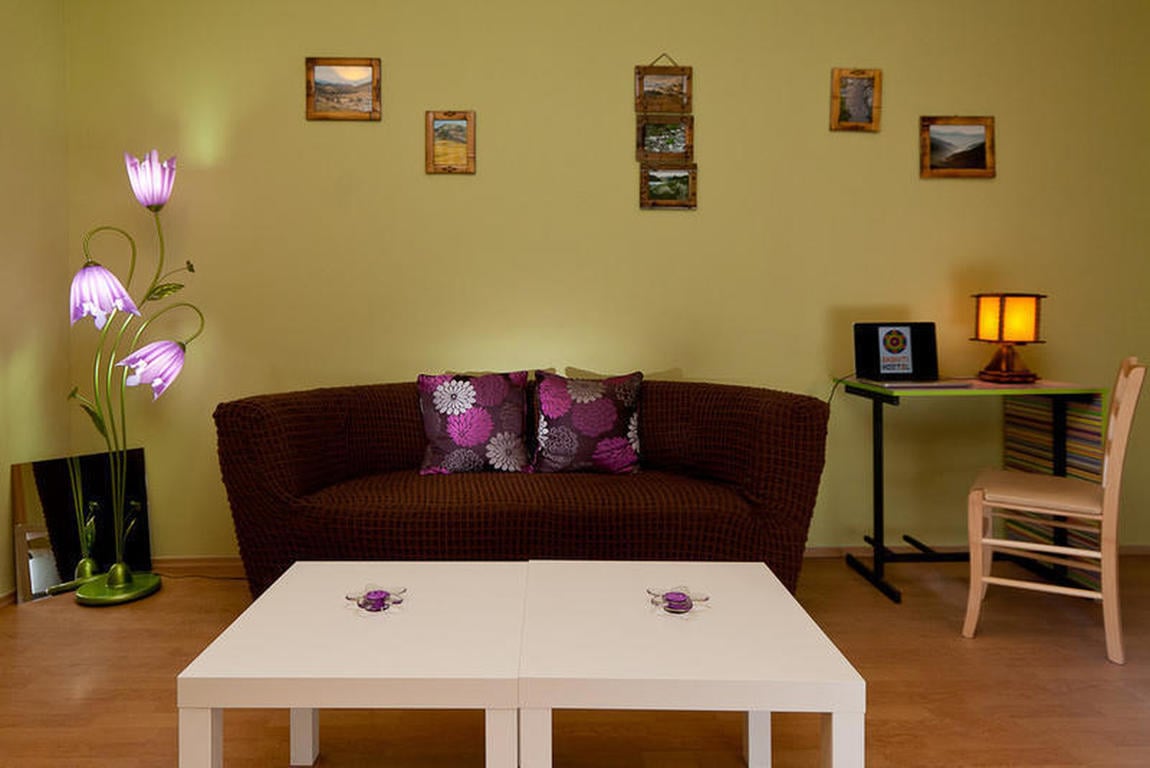 $$
Free Breakfast
Common Room
Luggage Storage
Some sort of sequel to another top hostel in Skopje called Shanti Hostel, this second iteration is easily the overall best hostel in Skopje. The location is ace, the place is comfy, and both the staff and guests combine together to form a friendly atmosphere – it's great. There's a chill garden area, the opportunity for free wine tasting (whaaat), discounts on traditional Macedonian restaurants around town, a free welcome drink… See? It's also clean and tidy with a nice bit of colourful but minimalist decor and it's always nice to stay somewhere stylish.
Best Hostel for Solo Travellers in Skopje – Hi Skopje Hostel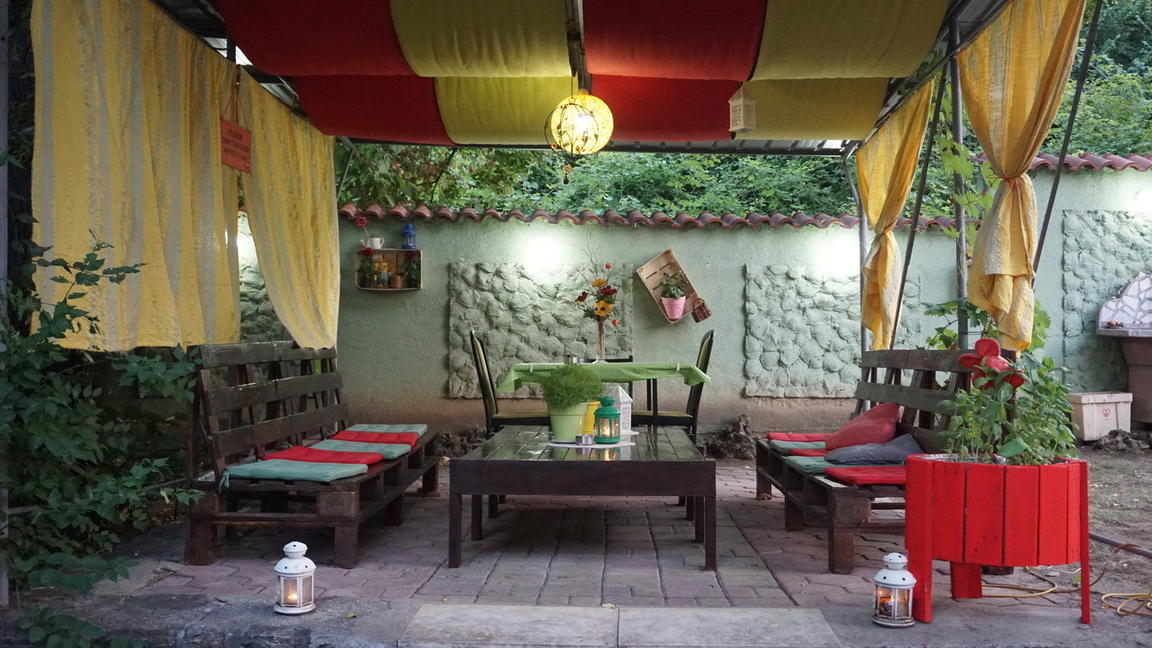 $$
Free Breakfast
Common Room
Self Catering Facilities
This hostel is very cosy and it's got a very friendly atmosphere – that's a great start for any hostel, right? We say it's the best hostel for solo travellers in Skopje mainly because of the vibe here, which the awesome staff deffo help create – they're super helpful, and go out of their way to make sure you're comfortable and give you tips about what to see in Skopje. This is the ideal sorta place for any solo backpacker; feeling welcome and meeting new people is the cherry on the cake when you're gallivanting around the world seeing amazing stuff, so… yeah, Hi Skopje Hostel – it's a good'un.
Best Cheap Hostel in Skopje #1 – Hostel Valentin
$
Free Towels
No Curfew
Cafe
The best cheap hostel in Skopje has gotta be Hostel Valentin – and that's not JUST because it has pretty much the cheapest price of any Skopje backpackers hostel going. Though that does help. Nah, it's also for various other reasons, like the location being really convenient (right next to a bus stop), the friendly sociable atmosphere, the spacious dorms with V comfy beds, the general homely feel of it… You get the idea. It's not the cleanest or coolest hostel going, but meh – for a budget hostel in Skopje this one really does take first place.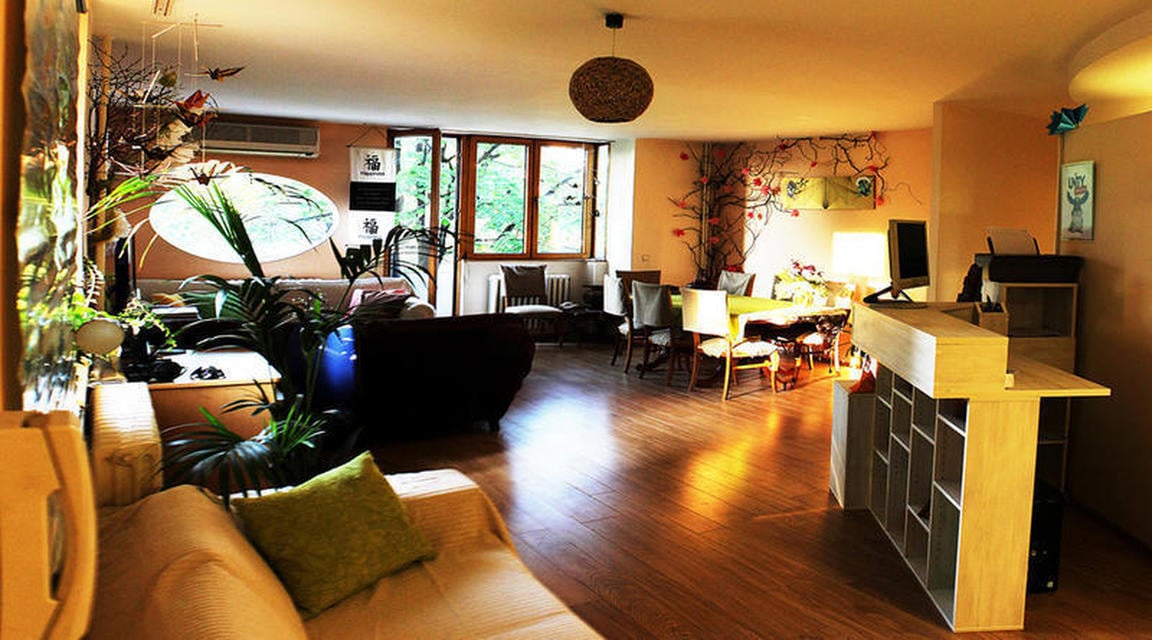 $
24-Hour Reception
Free City Tour
Free Tea & Coffee
Just love us a parquet floor and here's where you'll find some (in the private rooms anyway) – which is, um, great if you like parquet floors. Sorry. Moving on, UNITY has a lot more going for it than just wooden flooring. The location is pretty good: you can be in central Skopje in under 10 mins. It's generally pretty clean. The WiFi however only works in the main common area making it a bit of a silent, swiping and staring (at your phone) sort of vibe. The kitchen is pretty nice though, the staff are friendly, it's clean, it's cheap. A decent, solid choice.
Best Cheap Hostel in Skopje #3 – City Hostel
$
Free Tea & Coffee
Self Catering Facilities
Car & Bicycle Rental
ULTRA-CHEAP. You thought other places in Skopje were cheap? Well, think again, because the very simply named City Hostel is definitely a good option for a budget hostel in Skopje. So, yeah, ok, it's basic, but that's fine if you're getting some good value for money elsewhere – like in the location, for example, or in the free tea and coffee all day, the rental services, the super nice and helpful staff. It's all there. Just don't be expecting this to be very useful for travelling photo fodder on Facebook or Insta because we don't think people would really envy you. Still a recommended hostel in Skopje – if only for the price.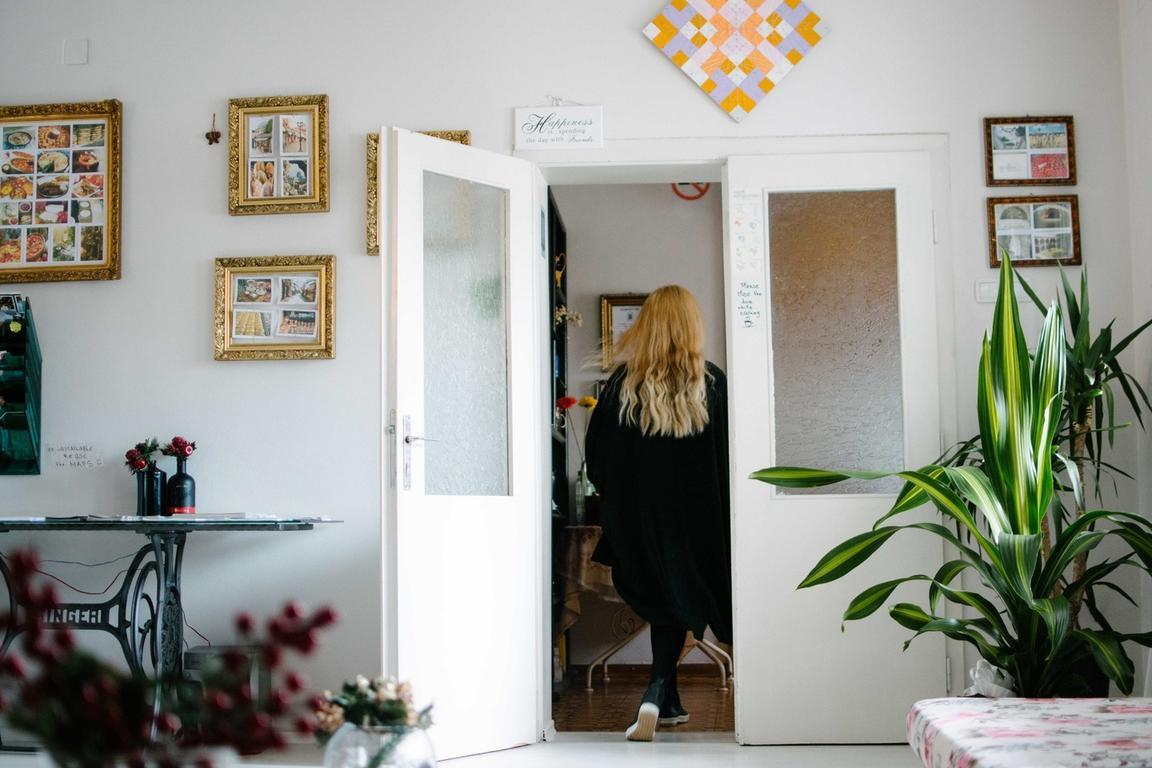 $$
Free Morning Coffee
Towels Included
Outdoor Terrace
We get the feeling couples would love it here, so we've given it the accolade of best hostel for couples in Skopje. Why? Well, it's pretty cool, maybe the coolest hostel in Skopje, maybe not. The decor is like, cute, minimalist kitsch, if such a thing exists – there is, inexplicably, a typewriter on a table, for instance, and there's a mix of modern and cutesy-traditional. That sorta thing. But overall it's clean, cool, and the sort of place that you can imagine yourself remembering in a yeah-that-place-was-really-nice kinda way, and that's a nice thing to share with a partner. Big common areas, decent kitchen, very very nice staff.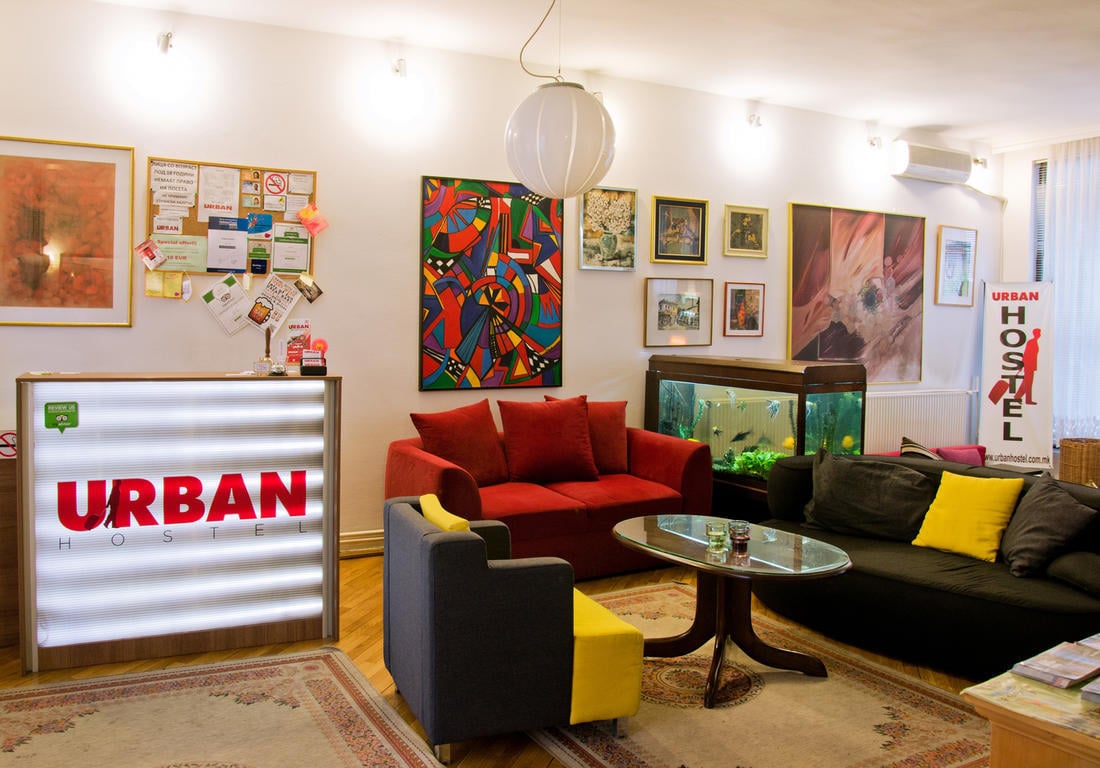 $$$
Free Tea & Coffee
No Curfew
24-Hour Reception
Free coffee whenever you like, a chill vibe, a great location (10 min walk from central) with loads of cool little cafes and traditional bits and bobs to check out, yep this is the best hostel for digital nomads in Skopje. Not only can you stay in a dorm but you can also hole up in your very own apartment (it's in the name), some of which have jacuzzis – now we're talking. But yeah, there's plenty of space for laptop work here, and each room has an individual WiFi connection so people don't slow it up all the time. Certainly not the cheapest in terms of a Skopje backpackers hostel, but otherwise a bargain.
Best Hostel with a Private Room in Skopje – Nordic Hostel N-Box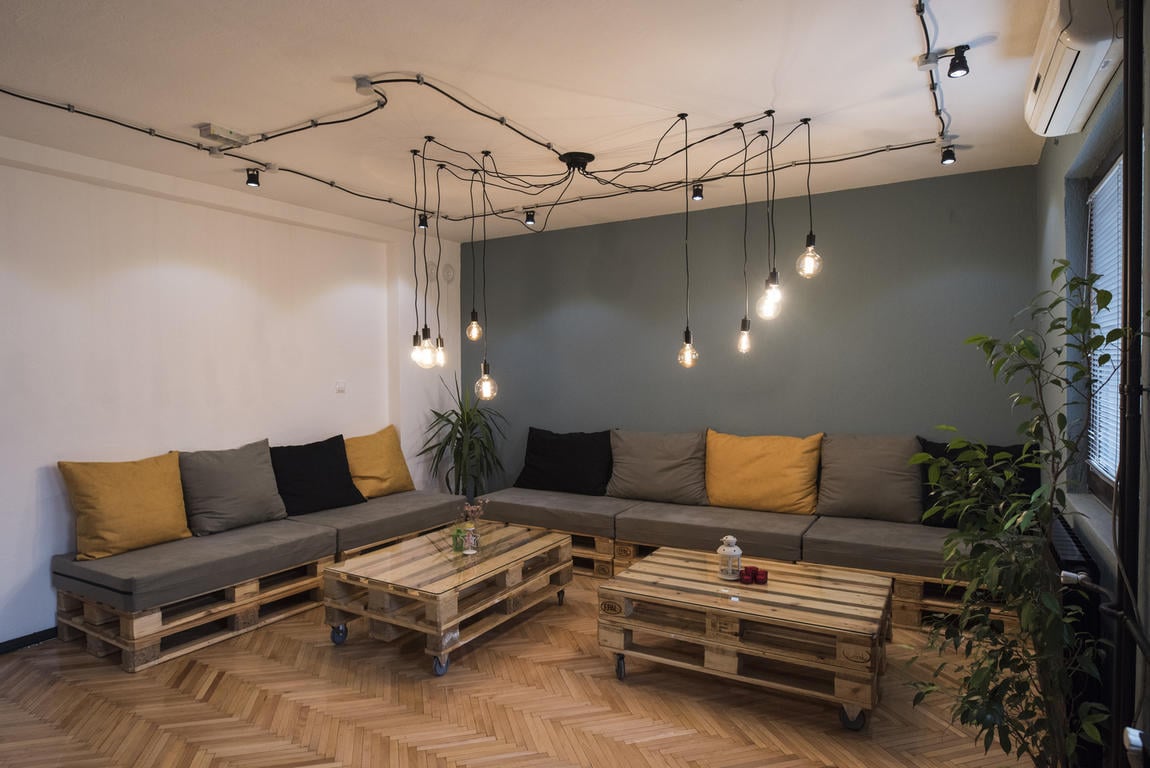 $$
Free Breakfast
Common Room
Self Catering Facilities
Nordic Hostel N-What? Dunno what that name is about, but apparently this top hostel in Skopje is attempting to combine Scandinavian and Macedonian design. We aren't sure if cubicle-style accommodation is an overly Scandinavian thing, but, hey, let's go with it. To be fair, this place is pretty cool, possibly could be but maybe isn't the coolest hostel in Skopje. It is, however, due to its boutique-iness, the general style, the cosiness of it all, the best hostel with a private room in Skopje. Ok, so it is actually pretty cool. Location-wise it's also good: city centre's about a 10-15 min walk.
Things DO go missing sometimes…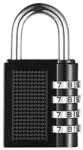 Psst! Heading to a hostel? Don't forget to pack a padlock! It's well worth having one so you can secure your locker and protect your stuff!
More Best Hostels in Skopje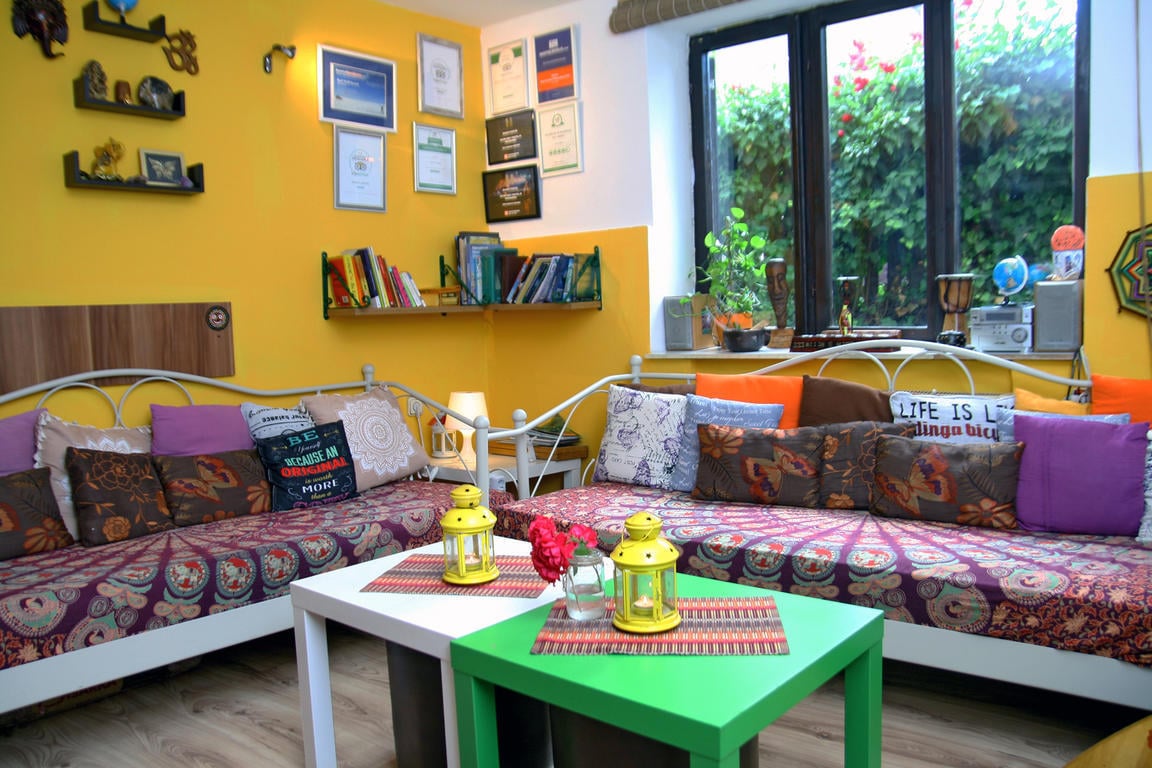 $$
Free Breakfast
Free Tea & Coffee
Common Room
Ah, look who it is – it's Shanti-Hostel, the first and original Shanti. It's bright and colourful in this Skopje backpackers hostel, which makes for a… happy? Environment? Yeah, let's say that: happy environment. It's cheerful, that's a better way to put it. There's also a free breakfast, free coffee and tea, a free laundry service if you stay for 3 or more nights, and a general charm about it that's mainly down to the people that run this place. It's easy to meet and mingle with other backpackers here. With that and the decent location close to all of the best things to do in Skopje, it's difficult to fault this place. Maybe on the colour schemes but we've already decided that it's cheerful, so there.
$$
Free Breakfast
Common Room
Lots Of Free Stuff
Modern, minimalist (ish), clean, generally pretty cool, and with a nice atmosphere – even though Get Inn has a really, really silly name, we can forgive it for the decent decor and general vibe of the place. It's a youth hostel in Skopje that has a mildly boutique-y feeling, which is good, but what's better is their weekly itinerary of free stuff… Monday: free dinner. Tuesday: free haircut. Wednesday: free walking tour. Thursday: free rent-a-bike. Friday: free rakija. Saturday: free wine. Sunday: free popcorn. In terms of both value for money AND social stuff, this place is a winner. The staff can always advise you on where to catch the best nightlife in Skopje.
The Best Travel Backpack?!
Pssssst! Not picked the perfect travel backpack yet? The Broke Backpacker team has tried out over thirty backpacks this year! Our favourite carry on backpack is the Nomatic Travel Bag.
Read our full review!
What to Pack for your Skopje Hostel
We don't often travel without these essentials.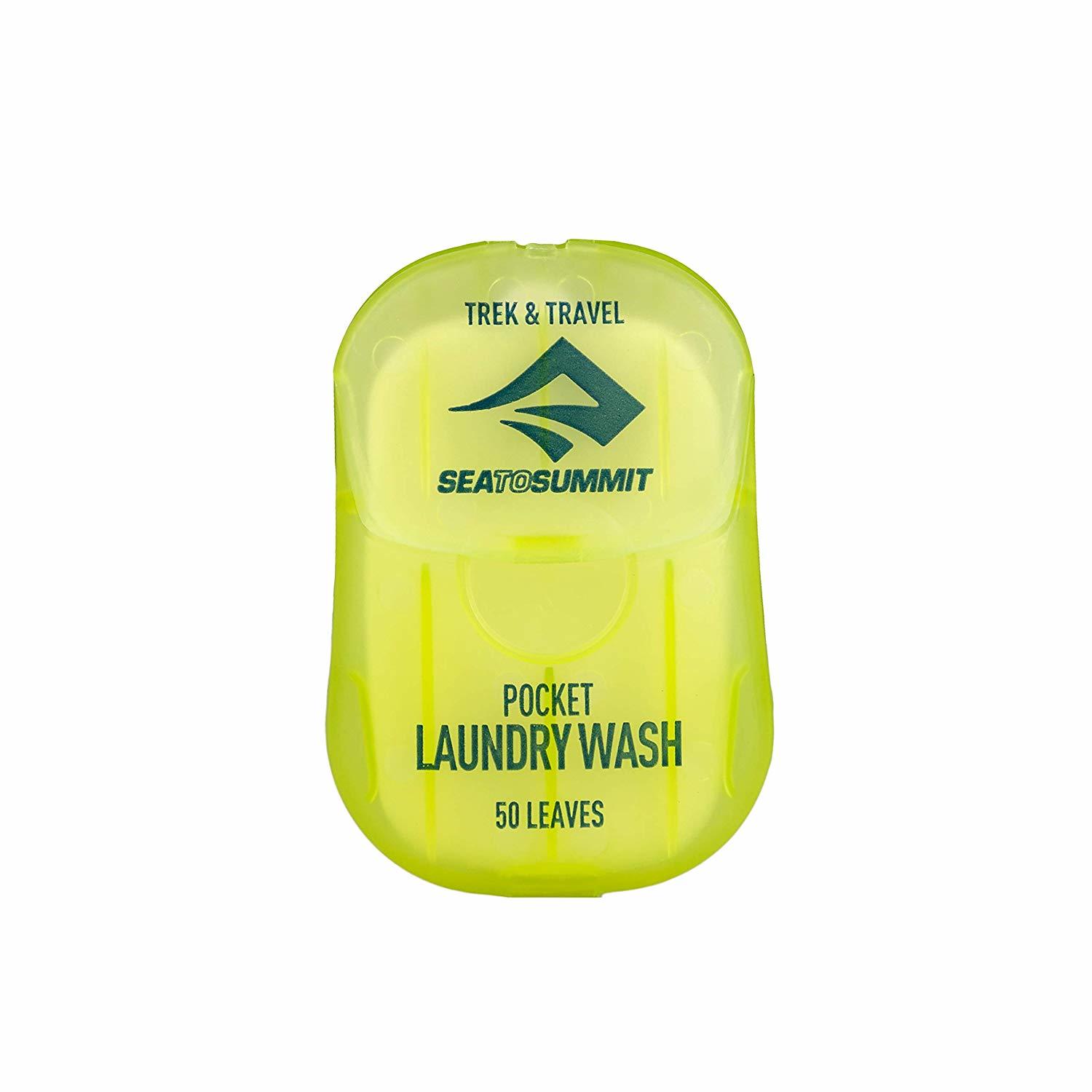 1. Sea to Summit Travel Soap: Soap can be very useful on long travels, but it's hard to carry around. It might get taken off you at the airport or leak in your backpack. This Sea to Summit Travel Soap is the perfect solution for every backpacker with a thought for hygiene. The dry soap is super handy, and it definitely won't leak (there's nothing to leak). One box contains 50 leaves of soap, making sure that you'll be clean, even on longer adventures.
2. Active Roots Toiletry Bag: Keep your bath-and-beauty items organized and in the right place with this water-resistant bag. With large compartments, mesh and enclosed clear sections, you can fit everything you might need inside. Hang it up or let it stand on its own – this bag is a must-have for dorm-lifers.
3. Headphone Splitter: Being stuck on a bus or plane with only one phone that has good music or shows downloaded can be pretty annoying if your travel buddy wants to share headphones. With this Headphone Splitter, you won't have to listen with only one ear anymore. Your friend can plug in their headphones at the same time, so both of you are entertained (on both ears!).
4. Power Bank: Everyone knows the mini heart attack when your phone is about to run out of power. Surviving long bus rides without charging stations can be agonizing, which is why every backpacker should have this Anker Power Bank. You can charge your phone up to 5 times, or plug in two devices simultaneously. With high-speed charging and enough power to keep you going for days, you can conquer even the biggest adventures without a problem.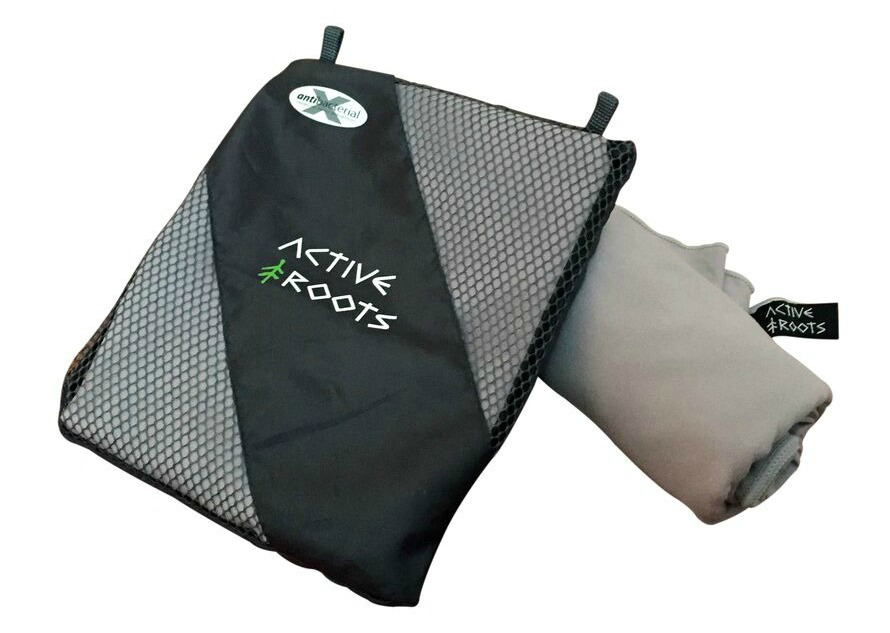 5. Active Roots Microfiber Towel: Having your own towel on your travels is a game changer. The Active Roots Microfiber Towel is perfect for travellers who are looking for a lightweight, quick-drying and extremely soft option. The antibacterial material is super water-absorbent and resists odor buildup because of its antimicrobial material. Ain't technology cool?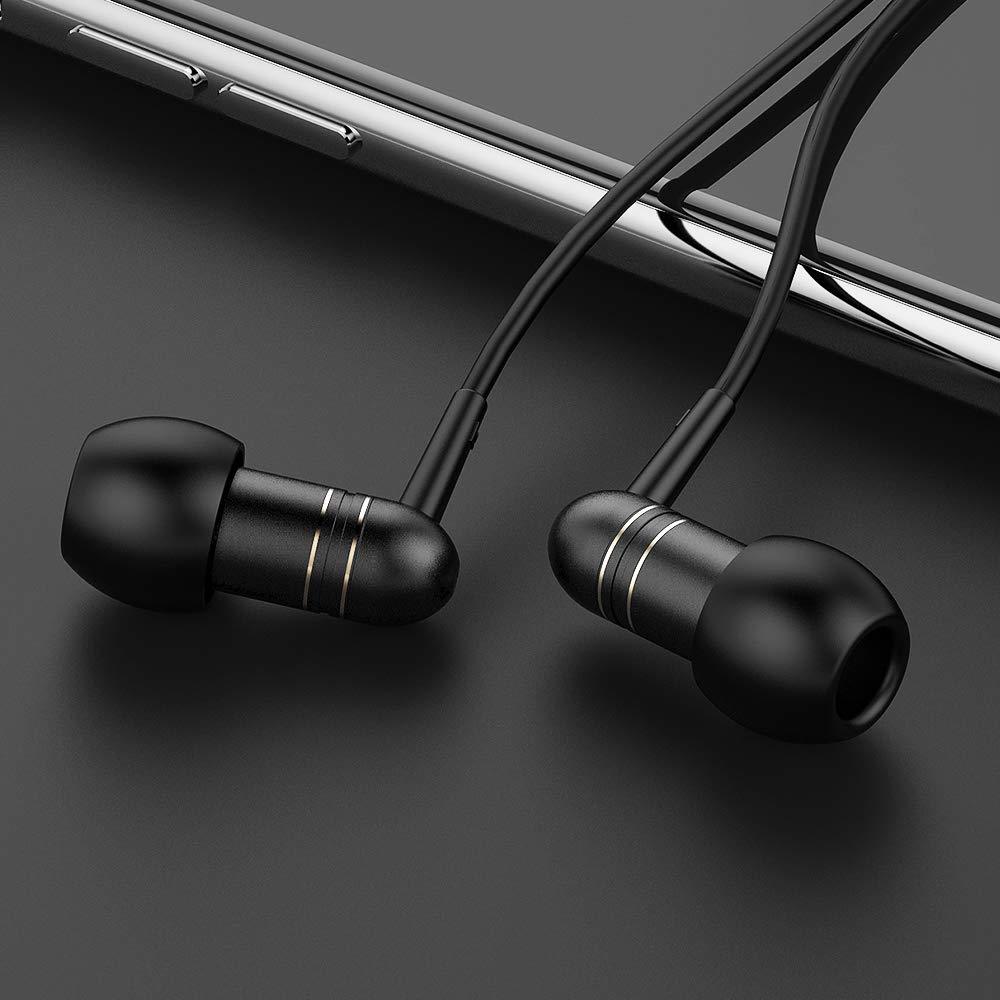 6. Noise-Cancelling Earbuds: Noise in hostels… is a thing. Your bunkmate coming in late, motorbike traffic just below your window, construction on the property or the round-the-clock rooster that seems to follow you to every f*cking hostel. Having a way to escape the noise while you sleep makes for a well-rested morning. Noise canceling ear-buds are a great solution, just put on your favorite artist or load a quick Netflix episode to fall asleep too.
Why you should travel to Skopje
Well guys, that's all I got: we have arrived at the final act of my best hostels in Skopje list.
Backpacking the big cities in Eastern Europe is not without its risks. That said, you are now armed with the most up to date information regarding the best (and safest) hostels in Skopje.
You can rest easy knowing we did all the research to ensure that you have the best possible experience backpacking in Skopje.
The purpose of this hostel guide was to put all of the best hostels in Skopje on the table, so that you could choose the one that best suits your travel style. Hopefully now booking is easy and uncomplicated.
Where you stay certainly matters. A trip to Skopje is of course no different. Be sure to book early if you have an eye on a specific hostel as the best ones do book out fast, especially in the summer months.
Still having trouble arriving at a conclusion? Feeling on the fence about which hostel is the best hostel in Skopje?
No worries…
When folks are in doubt, I typically recommend that you just book my top overall pick for best hostel in Skopje: Shanti Hostel 2.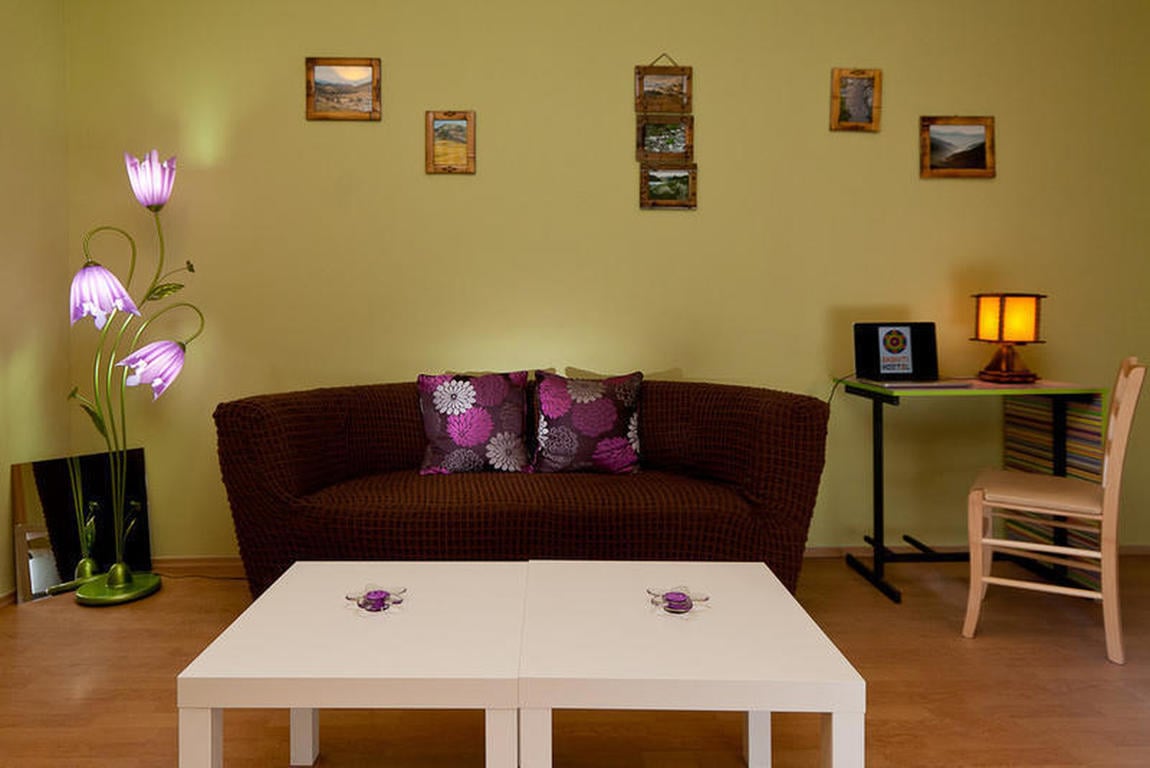 Travel Safety Tips for Skopje
And don't forget Travel Insurance! We've put together a roundup of Travel Insurance for backpackers – check it out here, or if you're low on time, get a quote from World Nomads, our favorite travel insurance provider.
Over to you
By now I hope our epic guide to the best hostels in Skopje has helped you choose the perfect hostel for your adventure!
If you think we've missed anything or have any further thoughts, hit us up in the comments!
Yay for transparency! Some of the links in this post are affiliate links. This means that if you book your accommodation through the site, The Broke Backpacker will earn a small commission at no extra cost to you. Your support helps keep the site going.