Salzburg is located in northwest Austria and is widely known as one of the most picturesque cities in the world. It's filled to the brim with incredible architecture and is surrounded by some of the most magnificent scenery in the world. When you're looking for the best places to visit in Salzburg, the only problem you'll have is with how much time you can spend in the city.
Salzburg isn't a place that lots of tourists visit. This may make you a little concerned about whether you can easily find everything you want to see. To help you with that, we've created this list of all the most interesting and beautiful attractions. No matter what you enjoy doing when you travel, you'll find something on this list that will be a Salzburg must-see for you!
Need a place quick? Here's the best neighbourhood in Salzburg:
BEST AREA IN SALZBURG
Altstadt
The Altstadt is Salzburg's old town. It is the historic and oldest part of the city. This is also where many of the main sights to explore while in Salzburg are located.
Places to visit:
Visit Mozart's birthplace, now turned into a museum
Go to the Old Market where you can see a pharmacy from the 13th century
Wander to Kranzlmarkt to see the city hall surrounded by medieval houses
These are the BEST Places to Visit in Salzburg!
Hold your horses! Before we let you in one all the fun, check out where to stay in Salzburg first. We then give you permission to continue on down to the best part, learning about just how much there is to see and do!

Unlock Our GREATEST Travel Secrets!
Sign up for our newsletter and get the best travel tips delivered right to your inbox.
#1 – Mirabell Palace – A beautiful and scenic place to check out in Salzburg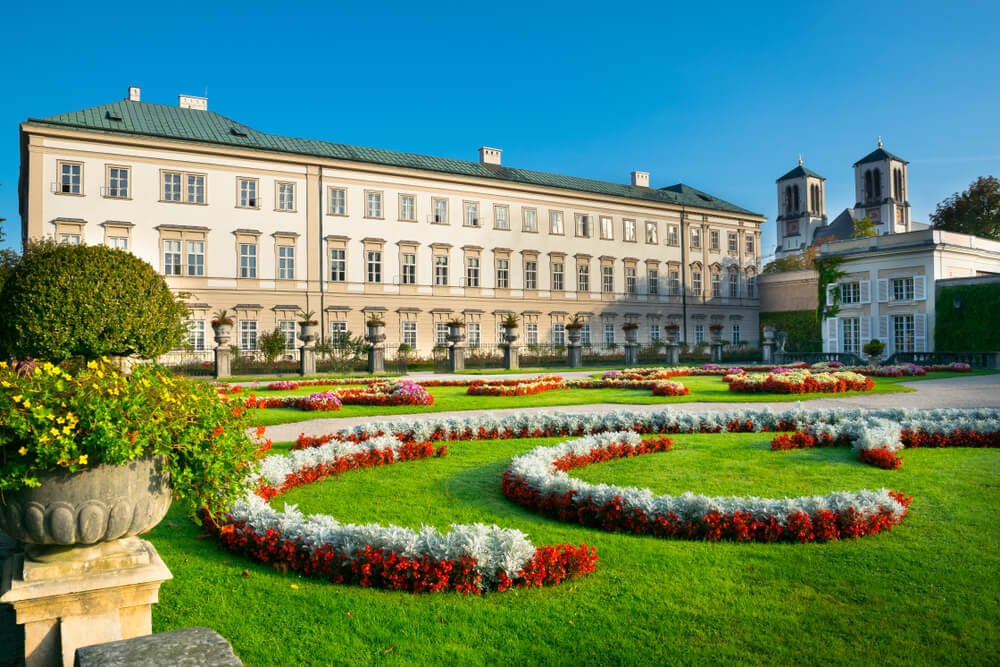 A historic building and garden that was originally built as a pleasure palace.
The gardens are a lovely place to relax in nature and contains lots of themed gardens and fountains.
Why it's so awesome: When you explore Salzburg, you'll find that there are lots of historic buildings and gardens. But this is one of the best-preserved in the city. The Mirabell Palace was originally created as a pleasure palace, but today it's a cultural heritage monument and one of the finest Palaces in Austria.
What to do there: Spend a couple of hours exploring the palace and especially the gardens. This is a great place to visit in Salzburg if you love the outdoors as well as meticulously designed and maintained gardens. The gardens give a stunning view of the Salzburg Cathedral and have a symmetrical design with an emphasis on mythology that make them an adventure to explore.
#2 – Hohensalzburg Castle
It's a lovely 20-minute walk from Old Town to the castle or go by funicular railway.
The castle was originally built in 1077, but most of what remains is from the early 1500s.
Why it's so awesome: Seeing castles is one of the best things to do in Europe and this one doesn't disappoint. It's a Salzburg must-see, both because of its long history and the small details that still remain. The walk up to the castle is also historically interesting as it passes through the defensive gateways under the 17th century Fire Bastion. You'll also get the chance to see the Reisszug, a hoist from the 1500s that was used to lift supplies to the castle.
What to do there: You'll need a couple of hours to explore this castle. Make sure you spend some time in the courtyard, which contains a tiny church and a working organ from 1502. Inside the castle, there are several amazing rooms including the Golden Room, The Golden Hall, and the Princes' Apartments. The detailing is what is really spectacular in these areas, with marble and gold details making the rooms even more sumptuous.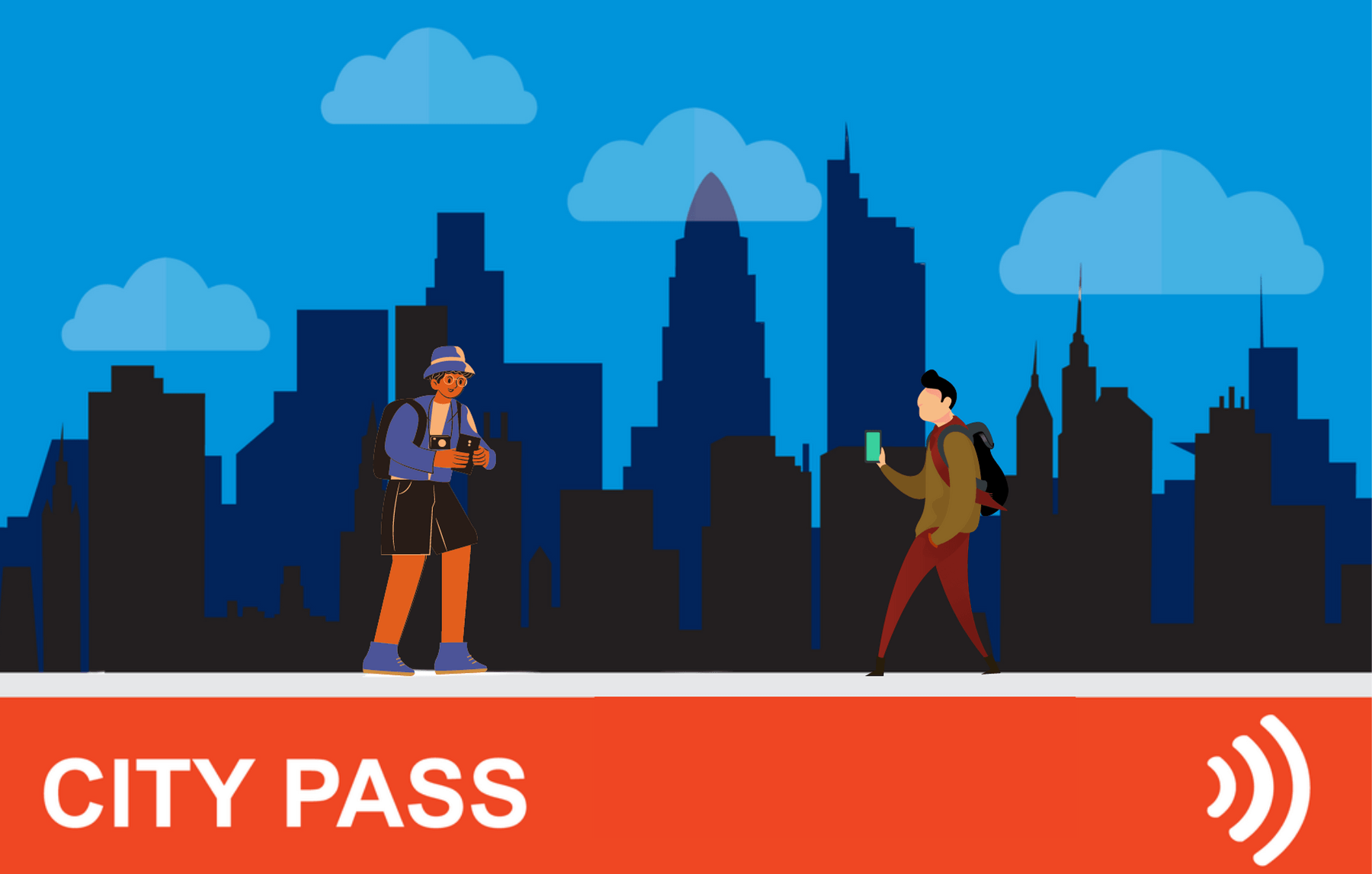 Travelling to Salzburg? Then plan yo' trip the smart way!
With a Salzburg City Pass, you can experience the best of Salzburg at the CHEAPEST prices. Discounts, attractions, tickets, and even public transport are all standards in any good city pass – be sure invest now and save them $$$ when you arrive!
Buy Your Pass NOW!
#3 – Mozart's Residence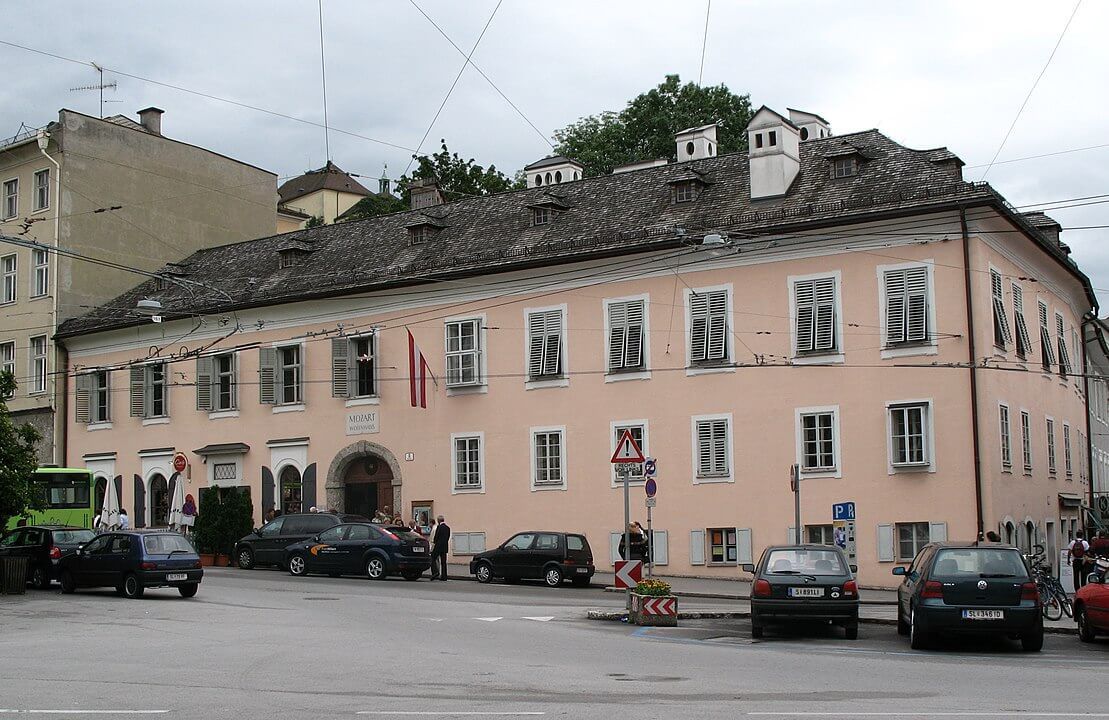 Salzburg was the home of Mozart, one of its most famous citizens.
Mozart was originally born in a small home but moved to this landmark building, which has been preserved for posterity.
Why it's so awesome: Everyone knows who Mozart is. The genius composer wrote music that's still recognizable today, and his genius will continue to stun people for generations to come. Born in a small house, his family moved to what is now known as "Mozarts Wohnhaus" in Makartplatz. The house was destroyed during World War Two but was rebuilt and opened as a museum afterwards.
What to do there: This is a Salzburg must-do for anyone who's a fan of Mozart and his music. The building was rebuilt as close to the original design as possible, which means you will get a firsthand idea of how he grew up. And the displays focus on biographies of his family and displays of what day-to-day life was like in Mozart's family. This museum is a chance to get to know Mozart on a deeper level, so don't miss out.
#4 – The Museum of Modern Art – A fascinating educational place to visit in Salzburg
Explore four levels of international art treasures from the 20th and 21st centuries.
The museum is set in a stylish building that's a match for the art within.
If you enjoy art, then this is one of the best places to visit in Salzburg!
Why it's so awesome: If you want to add a little culture to your Salzburg itinerary, then where better to do it than at a modern art museum? This museum contains a huge variety of internationally acclaimed art pieces as well as a rotating collection of the city's own pieces of art.
What to do there: When you visit this museum, take the time to enjoy the building as well. It was designed by Friedrich Hoff and Zwink, an architectural team from Munich. The building contains several unusual and beautiful features like glassed-in staircases with views and is made from local marble. Once you're done there, spend a couple of hours exploring the collection. You never know when you'll come across a new artist that you'll love!
#5 – Old Town – A great place to see in Salzburg if you love architecture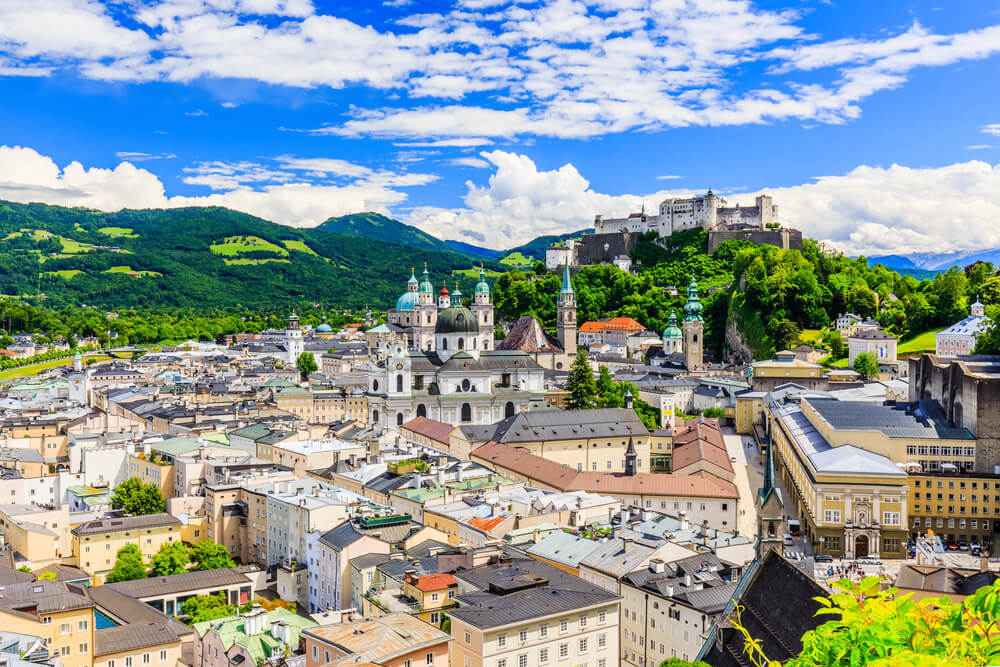 A busy pedestrian area that's lined with historic houses, restaurants, boutiques, and cafes.
This is one of the best places to visit in the city for shopping, eating, and people watching.
Why it's so awesome: Salzburg is an incredibly picturesque city and this area is part of the reason why. It's lined with old merchant homes dating to the 15th and 18th centuries as well as beautiful courtyards and lots of wrought iron detail. Most of the best landmarks in Salzburg are in this area, so you could spend hours just wandering and taking everything in.
What to do there: Put aside a day to explore and enjoy this area. Wander through the streets and stop at galleries or boutiques that look interesting. When you get tired, there are lots of cafes in the area as well, so you can sit and watch the world go by. There are also several medieval houses that are worth seeing including the Old Town Hall, the 13th century Court Pharmacy, and the Chiemseehof, which was the residence of the Prince Bishops of Chiemsee until 1806.
#6 – St. Peter's Church
One of the oldest and most beautiful churches in Salzburg.
The church was first completed in 1143 but has undergone several changes over the years.
Why it's so awesome: This church is one of the most beautiful and recognizable points of interest in Salzburg. Although it was finished in 1143, it was decorated in Rococo style between 1757 and 1783, so the design features are quite different from other buildings of that period. There are also several monuments in the building to the relatives of famous historic figures like Haydn and Mozart.
What to do there: When you travel to Salzburg, you'll want to spend some time exploring this building. The architecture is slightly unusual due to all the changes that have been made over the years, but still surprisingly harmonious. Don't miss the monuments to Mozart's sister Marianne or JM Haydn, brother of Joseph Haydn. And visit the Lady Chapel, built-in 1319, where you'll see a stone figure of the Virgin as well as frescos from 1755 and earlier.
#7 – Getreidegasse – A great place in Salzburg if you love to shop!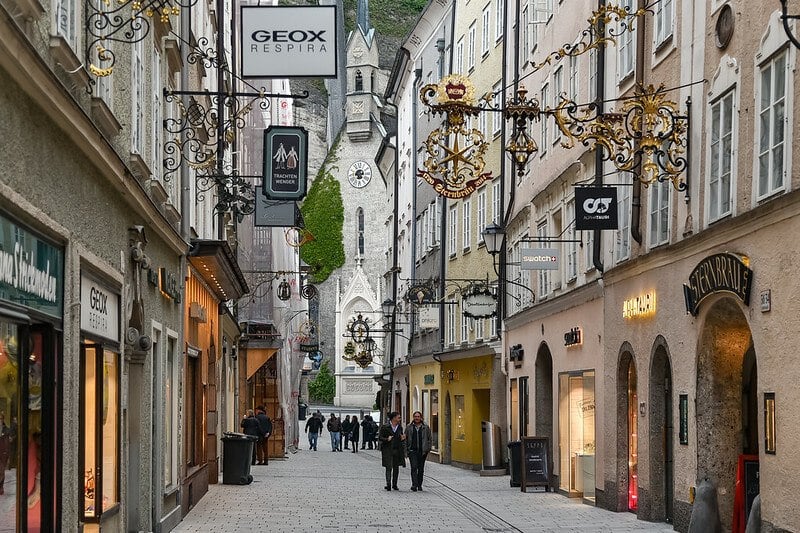 An extremely popular street in Old Town.
This is one of the most popular hotspots in Salzburg for shopping.
Why it's so awesome: This street is famous in Salzburg for its amazing shopping. It contains a narrow street filled with thin but long buildings that offer a huge range of clothes, goods, and souvenirs. And because the street is in Old Town, it has a historic charm with beautiful designs, and lots of details like wrought-iron guild signs to give it extra atmosphere.
What to do there: This is a small area, but you could explore the tiny courtyards and passageways that spring from the main street for hours. Grab your friends, prepare for a lot of walking, and grab your souvenirs from the shops. You'll find a range of stores including those selling jewelry, antiques, fashion, and traditional costumes. And when you get tired, there are lots of eateries and cafes in the area where you can rest your feet and grab a snack.
#8 – Toy Museum
Awesome place to visit in Salzburg with kids!
You might think this museum is only for kids, but adults will love it too!
This is located close to Mirabell Palace, so it's a convenient building to visit when you're visiting Salzburg.
Why it's so awesome: This museum really tries to make toys just as fun for adults as they are for kids! It's split into two sections; the first holding displays of historic toys and games while the second is more hands-on. The hands-on section is where you can play games and take part in activities like a marble run or a mini race circuit.
What to do there: Grab your kids, leave your adulthood behind, and enjoy the toys! The museum always has something going on, with themed and seasonal activities, so find out what's on while you're visiting Salzburg and show up for a great time.
#9 – Museum of Natural History and Technology – A perfect place to visit in Salzburg if you are on a budget!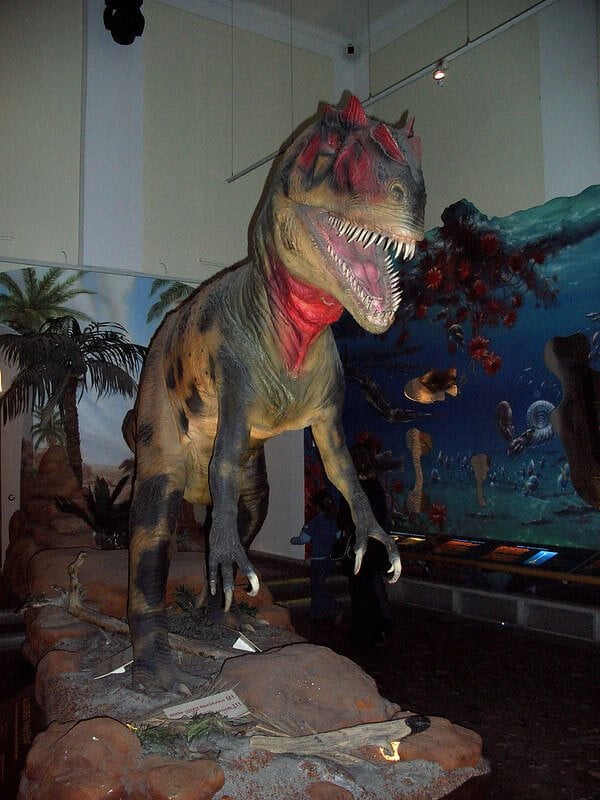 This museum is an unusual combination that works surprisingly well.
One of the best Salzburg vacation ideas if you want to have fun and learn at the same time.
Why it's so awesome: This museum is popular amongst locals as well as tourists because of its amazing displays. It contains exhibits that explore the most interesting parts of nature, including its dinosaur-infested history. And very close to the dinosaurs, you can look out into the universe and imagine what it will be like when people get out into space.
What to do there: There are lots of separate exhibits that you should explore. Marvel at the dinosaur skeletons at the front door and then head over to the space exhibit to play with the interactive displays. You can build a bridge, generate electricity, or fly through the room on a platform. Make sure you take the time to check out the Human Body exhibit too, where you'll learn more than you ever wanted to know about how your body really works.
Is This the Best Daypack EVER???
#10 – Hellbrunn Palace & Trick Fountains – One of the more unique places to visit in Salzburg!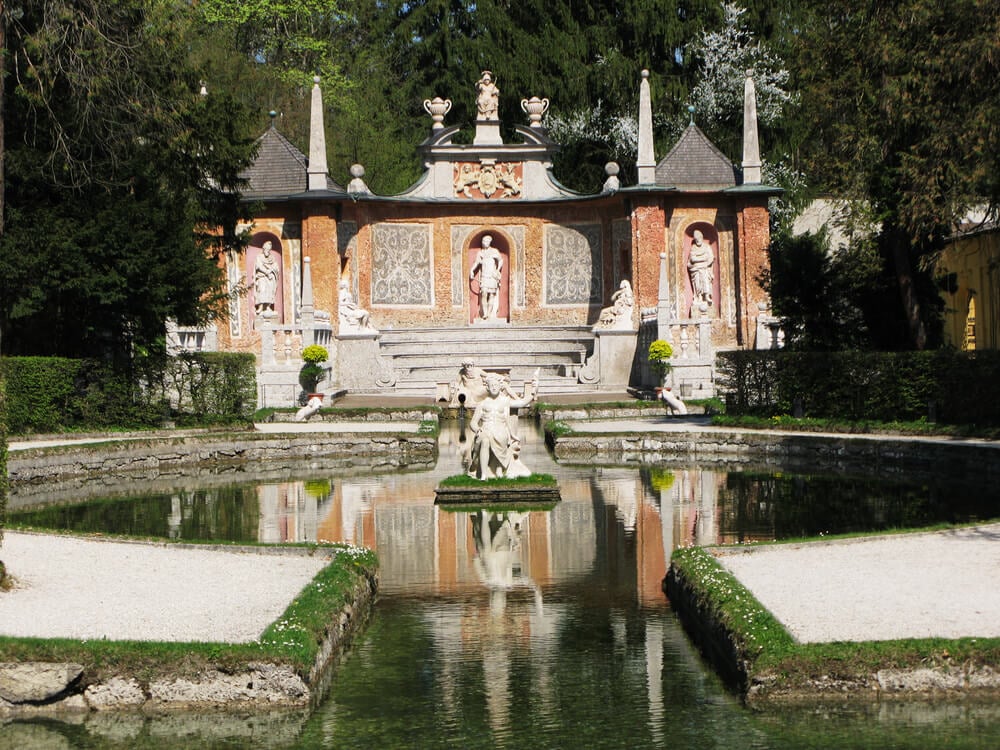 A beautiful, scenic area with a twist!
This is one of the most famous places in Salzburg for tourists.
Why it's so awesome: If you're tired of seeing the usual palaces, then you should make the time to see this one. It's one of the most unusual things to do in Salzburg, and well worth the time. It was created by architect Santino Solari, who also created the Salzburg cathedral, for the prince-archbishop of Salzburg Markus Sittikus. Built between 1612 and 1615, it's an idyllic location with easy access to water, which gave rise to trick fountains that are unlike anything you'll see anywhere else.
What to do there: These gardens are the perfect place to relax and unwind. They're partly landscaped and partly wild, and there are unexpected surprises around every corner! Make sure you find and enjoy the water-spewing stags, the mechanical theater, and the many other hydraulic water attractions. And wear clothes that you don't mind getting wet because there are lots of hidden water jets just waiting to cool you down. So, if you're trying to decide what to do in Salzburg on a hot summer day, this is the best option in the city!
#11 – Europark – An awesome place to visit in Salzburg for half a day!
One of the most popular and beautiful shopping malls in Europe.
The building itself is an architectural marvel, and you could spend all day explore the shops and restaurants.
Why it's so awesome: This shopping mall has won several awards for its architecture and offers lots of activities for travelers of all kinds. The building was created by Italian architect Massimiliano Fuksas and contains 130 shops that sell everything you could want while you're visiting Salzburg.
What to do there: This is a great place to take the kids as contains a Kids Club, where they can be looked after by a trained kindergarten professional for a small fee. And they won't mind either, because the Kids Club contains Salzburg's biggest indoor adventure playground, so they can run around and expend all of that energy while you do some shopping. Afterwards, you should all stop by one of the many eateries for a great meal.
#12 – Grünmarkt – A nice non-touristy place to visit in Salzburg
A market that runs Monday to Saturday at the University Church.
This is a much-beloved market amongst locals and tourists for fresh food and socializing.
Why it's so awesome: This market has been running since 1857 and in 1984 it started opening for the whole day. It's the perfect place to enjoy the community feel, grab some fresh foods, and find souvenirs of your trip. In fact, this market is one of the most enduring landmarks in Salzburg and not to be missed!
What to do there: Act like a local for the day. Show up on a Saturday when the market expands into Wiener-Philharmoniker-Gasse or on any other day to sample the freshest fruits, cheeses and pastries. The breads and spirits are also specialties, so make sure you give them a try.
Small Pack Problems? 😉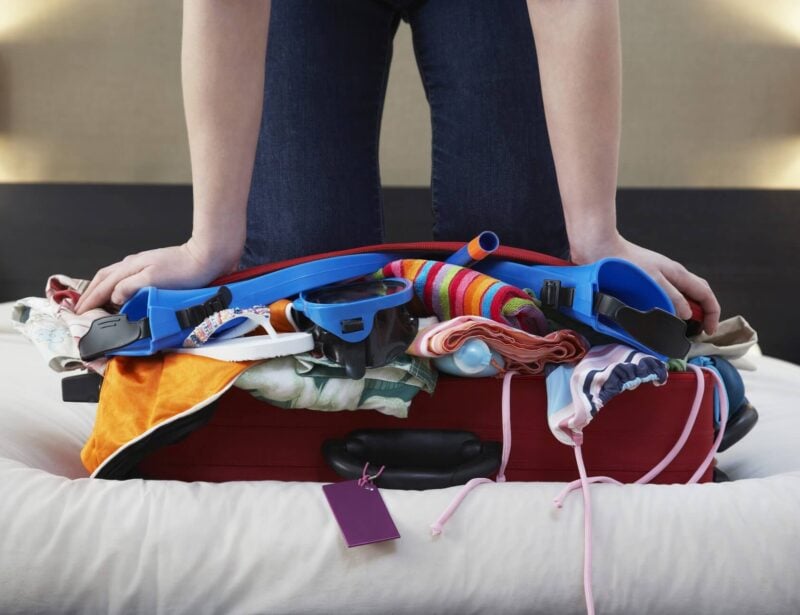 Wanna know how to pack like a pro? Well for a start you need the right gear….
These are packing cubes for the globetrotters and compression sacks for the real adventurers – these babies are a traveller's best kept secret. They organise yo' packing and minimise volume too so you can pack MORE.
Or, y'know… you can stick to just chucking it all in your backpack…
Get Yours Here
Read Our Review
#13 – Augustiner Bräu Ausschank – A must-see for foodies!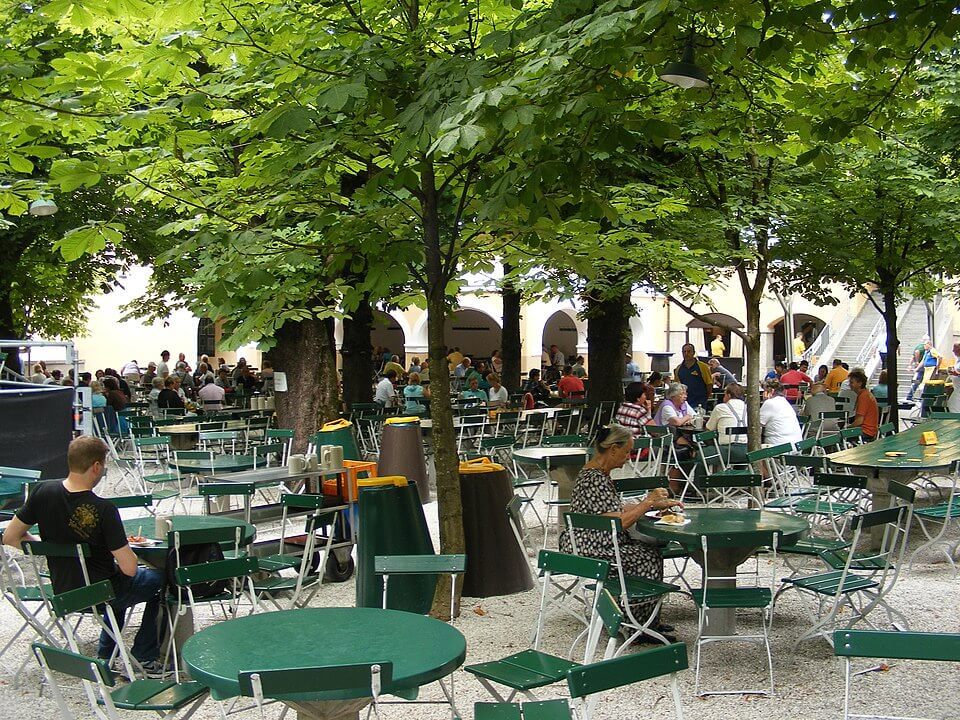 A historic restaurant that's one of the most popular places to visit in Salzburg.
It opened in 1621, and you know that the food must be good if the restaurant has lasted that long!
Why it's so awesome: You can't travel to Salzburg and not try some of the traditional food, which people have been eating at this restaurant since 1621. The restaurant has a great atmosphere with a large outdoor seating area and has been a popular hangout for locals since it opened.
What to do there: This is a great place to spend an evening with some friends. It serves traditional Austrian cuisine and has a great beer garden where you can try some locals and foreign drinks. If you're a little nervous about the food, try the Leberkäse, which is like meatloaf with white radishes and hot horseradish and has a pretzel on the side
Get insured for your trip to Salzburg!
ALWAYS sort out your backpacker insurance before your trip. There's plenty to choose from in that department, but a good place to start is Safety Wing.
They offer month-to-month payments, no lock-in contracts, and require absolutely no itineraries: that's the exact kind of insurance long-term travellers and digital nomads need.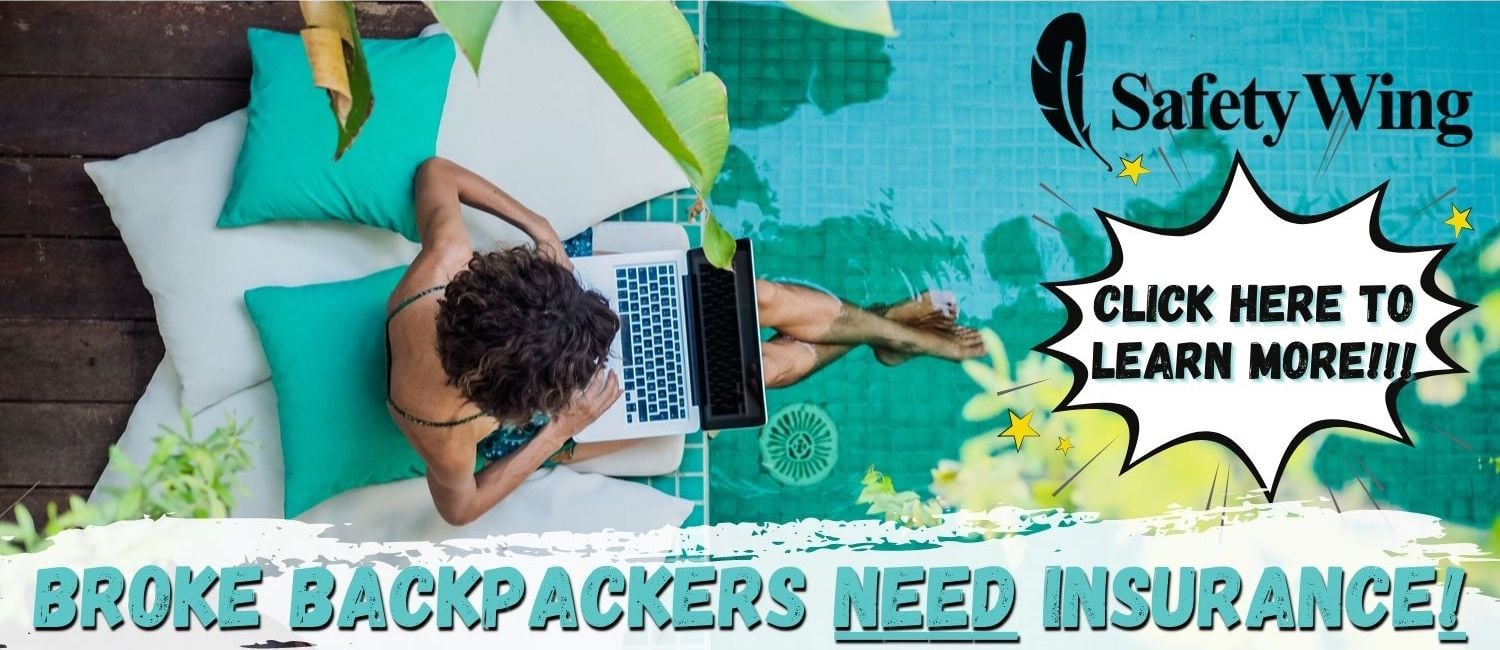 SafetyWing is cheap, easy, and admin-free: just sign up lickety-split so you can get back to it!
Click the button below to learn more about SafetyWing's setup or read our insider review for the full tasty scoop.
FAQ on the Best Places to Visit in Salzburg
Find out what people want to know about the best places to visit in Salzburg
Final Thoughts on the Coolest Places to Visit in Salzburg
If you like great architecture, magnificent surroundings, and history, then you need to spend some time at some of the amazing places to visit in Salzburg. This relatively small city will charm you, enthrall you, and leave you wondering why you haven't visited before. And this list of the best attractions in the city will help make sure that you see everything that will make your trip memorable. If you're short on time then why not visit Salzburg on a day trip from Vienna.
---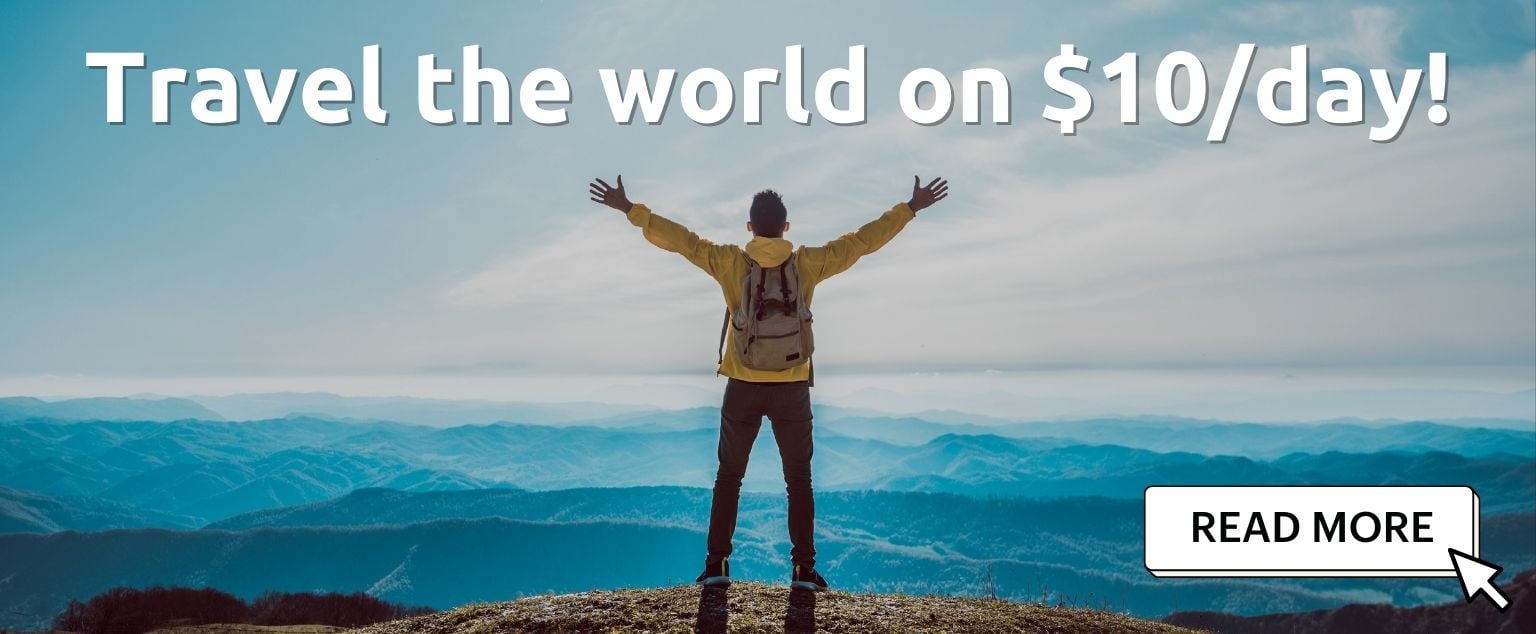 And for transparency's sake, please know that some of the links in our content are affiliate links. That means that if you book your accommodation, buy your gear, or sort your insurance through our link, we earn a small commission (at no extra cost to you). That said, we only link to the gear we trust and never recommend services we don't believe are up to scratch. Again, thank you!