When you think of South Korea, your mind will probably first drift to Seoul, the country's iconic capital. However, if you want a truly unique and authentic Korean experience, then Busan is the ultimate city to explore! The city located in the south-east of the country is vibrant, friendly and incredibly rich in culture!
To help you kickstart the trip of a lifetime, we've put together the ultimate Busan itinerary to guide you on the best places to stay, when to visit Busan, and what to do once there!
From relaxing at one of the city's beautiful beaches to marveling at a traditional temple, the city promises a memorable encounter for all types of travelers!
If you're deciding when to visit Busan, it is important to consider the climate. The city experiences a subtropical climate which means that it's hot and humid in the summer, and very cold in the winter.
One of the best times to visit Busan is during the early winter (October) as the skies are clear and the temperature is pleasant. However, if you want to catch the cherry blossom season, then the end of March/beginning of April is a great time to visit the city, just be mindful that you won't be the only one chasing the blossoms!
If you want to enjoy moderate temperatures that aren't stifling hot or freezing cold, then you should visit Busan in spring (April and May) or Autumn (October and November). The weather during this time is great for traveling around the city and enjoying all of the attractions.
Busan is South Korea's second-largest city, which means that there is a lot to explore! Deciding where to stay will have a fairly big impact on making the most of your Busan itinerary.
Busan is a very diverse city, offering a variety of experiences. When deciding where the best place to stay in Busan in three days, you need to consider where your interests lie. If you love to party and enjoy the beach, then make sure that you stay around Haeundae or Gwangan. These areas are full of vibey bars, restaurants, and beach-goers.
If your interest lies more in the art and culture department, then stay in Kyungsung which is surrounded by trendy cafes, art shops, and vintage boutiques. Fancy food and shopping? Then Nampo is the district for you!
Perhaps the most popular area is Seomyeon, the heart of Busan. This is the perfect area for travelers who enjoy being in the everyday hustle and bustle of the city. Many of the cities iconic sites can be found in Seomyeon, and there is no shortage of restaurants or shops! Below are some of our top choices on where to stay in Busan, Korea.
Blue Backpackers Hostel is one of the top places to stay in Busan for travelers looking for budget and comfort. The hostel is located in the center of the city, and a short five-minute walk from Seoymyeon, meaning that many main sites are easily accessible. As a bonus, there is a fully equipped kitchen to try out your Korean culinary skills!
If you prefer to stay in hostels, check out the BEST hostels in Busan.
This apartment is located just a bit further than Nampo, but it's very well connected to the metro lines. The Airbnb is so close to the ocean that you can even see the water from your window. The view is even cooler at night when the city starts to light up. You're close to many shopping opportunities as well as restaurants, street food markets and cool attractions.
The Value Hotel Busan gives travelers all of the luxurious comforts that they could want without breaking the bank! Centrally located and offering an incredible view, the hotel is a top choice for those looking for a clean, comfortable, and convenient home-base. Make sure that you take full advantage of the terrace which offers spectacular views!
Located in the heart of Busan, Lotte Hotel Busan provides a peaceful and luxurious escape away from the busyness of the city without removing you completely! Offering all of the expected luxuries such as air-conditioned, spacious rooms, and there is also a buffet breakfast offered! This is definitely one of the best places to stay in Busan!
As with the rest of Korea, the public transport system in Busan is impeccable! While it is easy to walk around to the main sites in the center of the city, there will be times when you want to venture further, and you won't be short of transport options.
Often, attractions will require a combination of public transport options such as a bus and the metro. So, it is always a good idea to plan your route before leaving the wifi spot!
The bus system is extensive and reaches far across the city and includes more access points than the metro. It is very normal for travelers to use the bus, and adult fares can start from as little as USD $1. These costs come down if you buy a Hanaro or any other transport card.
Busan has an efficient four-line subway which uses a two-zone fare system which cost approximately USD $1 each. Again, the Hanro transport card can come in handy. You can purchase these cards at subway vending machines.
Between the metro, buses, and your feet, you will easily be able to enjoy your Busan itinerary!
Jagalchi Fish Market | Songdo Cable Car | Taejongdae | Yongdusan Park and Tower | Haeundae Market | Haeundae Beach Boat Cruise
From one of Busan's most popular, bustling markets to breathtaking views, this itinerary will have you sorted for one day in Busan. Put on your walking shoes and have a bottle of water ready- it's going to be a jam-packed day!
Day 1 / Stop 1 – Jagalchi Fish Market
Why it's awesome: The ultimate tranquil experience in Busan!
Cost: Free!
Food recommendation: Pop into Cafe Terra for a quick coffee before heading into the market.
Munching on some fish first thing in the morning may seem slightly odd, but the Jagalchi Fish Market is best visited at the start of the day when the produce is fresh out of the sea!
Browse Korea's largest fish market and be amazed at the quality of fresh octopus, king crab, and other seafood. Jagalchi Fish Market is by far the best place to experience a local market atmosphere, and you may even learn a thing or two while meandering through the stalls!
The market itself is preempted by rows of roadside stalls selling fresh fish. You can expect to walk past the likes of mackerel, sea squires, giant squids, dried seafood and other unidentifiable food!
If you are looking to test your tastebuds and try some of the local fish, we suggest gwangor, which is a spring delicacy and live nakji which is served with sesame seeds and oil.
There is an outdoor and indoor market. While the outdoor section of the market sells a lot of delicious and interesting marine life, the indoor section is home to the majority of the restaurants.
The market is incredibly easy to get to! Jagalchi Station takes you right there! The station lies on Busan subway line 1. Take exit 10 and turn onto Jagalchi Street. The market will be yours to explore after a short 10-minute walk!
Another great time to visit the market is in the evening around dinner time. There are many restaurants that serve world-class fresh fish dinners.
Insider tip: If you know what you want, it is best to have the Korean translation written down to show to the vendors before you arrive!
Day 1 / Stop 2 – Songdo Cable Car
Why it's awesome: Soar one mile through the air on a glass floor!
Cost: Standard car costs USD $13 for adults and USD $10 for children. Glass bottom costs USD $17 for adults and USD $13 for children.
Food recommendation: TCC (Songdo TCC) is a great nearby cafe with a beautiful sea view
The Songdo Cable Car is a top attraction in Busan, very popular with solo travelers, families, and couples! Originally launched in 1964, the cable car was the first of its kind in the country.
Since it was first opened, the cable car has quadrupled in size! The popular Busan activity features incredible views. Once you get to the other side, you can spend time exploring the park and food stalls before riding back. If you prefer, there is also a wooden bridge which you can stroll along.
You can pick from a total of thirty-nine cars to sail the mile through the air. Thirteen of these cars have glass floors which offer epic views of the clear waters underneath. All cars boast spectacular views of the surrounding hillside and cliffs. Be sure to pack your camera!
The cable car station opens from 9 am which means that the activity is a great way to start the day. As a bonus, the marine ride is available until 9:30 pm so that it can slot into your busy day plans.
The cable car station is located next to Songnim Park and includes a couple of stops if you are taking public transport. First, you take the Jagalchi Station stop which lies on Busan subway line 1 (the same as the fish market) and then head over to Chungmu Dong Gyocharo bus stop to take bus 7, 26. 71, or 96. The trip ends at Songdo Beach bus stop. The Songdo cable car is definitely one of the top places to visit in Busan in three days.
Day 1 / Stop 3 – Taejongdae
Why it's awesome: An expansive, lush natural park that faces the open sea!
Cost: Free admission!
Food recommendation: Jeonju Restaurant is on the outskirts of the park and serves a mean spicy squid.
There's a myth that even gods and goddesses visit Taejongdae when they need to relax! Located on the most southern tip of Yeongdo-gu Island, the beauty of Taejongdae is a designated Busan monument.
Best known for the rock beach, it is also home to over 200 species of trees, including forests of pine. The natural park has magnificent cliffs that face the sea. A visit to Taejondae promises a beautiful and tranquil day out for the whole family.
Once inside the park, there are various facilities to enjoy such as the Danube Train which costs as little as USD $3 for adults and USD $1 for young children. In between the dense flora, there is also an observatory, an amusement park, a lighthouse, and a cruise ship terminal.
The hiking trail and stunning views are incredibly beautiful. The park offers a great escape from the city and promises a tranquil experience.
The park is open all year round, however certain mountain areas are restricted at certain periods during the year for fire-prevention and natural ecological preservation.
The park itself is not central and requires an hour-long ride on a bus. These buses leave from Nampo Subway Station and Busan Station. Once dropped off at the Taejongdae Cliff bus stop, you can either choose to hop onto the Danube train, or stroll around the grounds.
Regardless of how long you spend in the city, your Busan itinerary needs to include a trip to Taejongdae Recreational Park.
Day 1 / Stop 4 – Yongdusan Park and Tower
Why it's awesome: Arguably the best view in Busan!
Cost: USD $7 entrance.
Food recommendation: Grab a Mexican meal at 200 Million Man's Grill to build up some energy.
Yongdusan is one of three famous mountains in Busan, and at the top of the mountain is the Busan Tower. In addition to the tower, visitors can also explore the statue of Admiral Yi Sun-sin, a flower clock, the bell of citizens, and a statue of Baeksan An Hee-je.
Yongdusan Park and Busan tower are two separate sights that go hand-in-hand. Busan Tower stands tall at an impressive height of 120-meters and offers a spectacular view of the whole city.
Once you've marveled at the view from the top, you can stop at the various picturesque spots and optical illusion points on the way down. This adds a very unique flair to the whole experience, and makes your pictures that much more impressive!
At the foot of the majestic tower is Yongdusan Park which features an iconic dragon near the park's entry and a pavilion in the park to relax.
Easy to get to, you can hop onto a metro and ride it until Jungagn Station Exit 1 or Nampo Station Exit 7 and walk for a quick six minutes.
Insider tip: Make the trip to Busan Tower between 8 and 10 pm to witness a spectacular display of lights that happen every 15 minutes.
Day 1 / Stop 5 – Haeundae Market
Why it's awesome: A short street packed with seafood, meat, fresh veg, and Korean snacks!
Cost: Free to roam!
Food recommendation: Enjoy a delectable meal from any of the vendors in the market.
Also known as the Busan Traditional Food Market, Haeundae Market showcases some of the best ingredients in Korea. Take your pick from sampling seafood, meat, fresh vegetables and Korean snacks amongst other products as you walk through the short street.
This is a great spot to enjoy a lunch or dinner before continuing on to the next adventure. The entire experience will take around an hour which means that it is a quick Busan attraction to tick off your list.
Day 1 / Stop 6 – Haeundae Beach Boat Cruise
Why it's awesome: Discover one of South Korea's best beaches in the unique setting of a nighttime boat cruise.
Cost: Free visit, boat cruises vary in price.
Food recommendation: Stop at the Haeundae Market for your choice of authentic Korean cuisine
Haeundae Beach is considered one of the best beaches in Korea and for good reason. It is the perfect way to start your Busan two-day itinerary. The entire area is filled with a luxurious ambiance which only increases in intensity when you book a ride on one of the boat cruises.
A combined visit to the beach and boat cruise is a treat any time of day. However, a nighttime boat cruise is extra special, giving visitors unparalleled views of the city from the unique vantage point of the water.
Haeundae Beach is incredibly easy to access. You will arrive after a short walk from Haeundae Station, and you'll find your toes digging gleefully in the sand. If you are visiting Busan with your significant other, this spot offers an incredibly romantic experience!
Haedong Yonggungsa Temple | Gamcheon Culture Village | Gwangalli Beach | Night Tour of Busan | BIFF Square
Your two-day itinerary in Busan continues with a whirlwind list of Buscan landmarks. You'll explore sacred temples, sandy beaches, and culturally rich villages during your second day in Busan!
Day 2 / Stop 1 – Haedong Yonggungsa Temple
Why it's awesome: A combination of a unique temple and exquisite views right on the seashore.
Cost: Free to visit, prices for parking facilities range from USD $3 to USD $6 depending on the size of the vehicle.
Food recommendation: Beans King Toast, located near the temple, it's a cozy spot to pop in for a quick breakfast.
Haedong Yonggungsa Temple is a real gem and a great way to start off the second day of your vacation in Busan. The temple is not only one of the city's most scenic spots but also one of the most culturally rich.
Located on the cusp of the shore, the temple area is surrounded by jagged rocks. The sea breeze wafts through the trees, adding an increased freshness to the atmosphere.
The temple was first built in 1376 by a Buddhist teacher and rebuilt in 1930 after unfortunate destruction due to a Japanese invasion. This history and culture of the site can be felt upon entry. This intricate history that is held within the temple grounds has created a myth-like presence.
The first sight visitors see are statues, pagodas and beautiful sea views. Passing these, visitors can move down the stairs, cross the bridge and take the time to further absorb the surroundings.
Open every day from 5 am until 7 pm and one of the most popular free Busan attractions, Yonggungsa Temple is frequented daily by locals and tourists alike. The site is accessible by both taxis and public transport.
Make sure you bring your camera with batteries fully charged, because you are going to want to save these memories!
Insider tip: If you want to experience the cherry blossoms at the temple, make sure that you visit towards the end of April and beginning of May.
Day 2 / Stop 2 – Gamcheon Culture Village
Why it's awesome: Discover the heart of Busan's cultural identity!
Cost: Free to visit!
Food recommendation: Make sure that you pop into Gamjatang Restaurant for an assortment of local Korean cuisine.
Gamcheon Culture Village is truly a one-of-a-kind experience. Lose all sense of time and direction, and allow yourself to get lost in the beautiful labyrinth of color and culture. Anyone planning a trip to Busan needs to make sure that at their itinerary for Busan includes a visit to Gamcheon Culture Village.
The village is perched on a hill and is made up of weaving maze-like alleys packed full of incredible cultural experiences! The area is decorated with colorful murals and sculptures, brightly painted houses, and little spots of interest scattered throughout, but that's not all!
Gamcheon Culture Village also boasts one of the most incredible views that Busan has to offer! Whether you are marveling at one of the many art installations or taking in the astounding view of the ocean, you are in for a treat!
There are countless places in the village to pick up a unique, artsy memento from your time in the cultural hub. Make sure that you take your time meandering through the streets, dipping into various spots along the way.
For easier navigation, you can always pick up a map at the information kiosk for a small fee which will help guide your adventure, highlighting some of the village's secret spots!
Nicknamed the 'Machu Picchu of Busan', the spot is a vibrant day out for the whole family. The residential area is a hot tourist attraction and is easily accessible with a subway and bus combination of public transport!
Day 2 / Stop 3 – Gwangalli Beach
Why it's awesome: An epic view of the iconic Gwangandaegyo Bridge!
Cost: Free to visit!
Food recommendation: Treat your tastebuds to a slightly different experience at Bollywood Indian Restaurant and Bar which offers outdoor seating to enjoy the view!
Continue your Busan trip itinerary with a visit to one of Korea's most beautiful, white-sand beaches, Gwangalli Beach! The area surrounding the beach is filled with tasty restaurants, cafes, and bars to take a breather after a very full day of exploring. Peek your head into your spot of choice and savor the flavors and browse the products on offer!
The beach also offers a wonderful view of Gwangandaegyo Bridge which is an iconic site in Busan. At night, the view becomes even more spectacular as it is lit up! Visiting the beach is just as special during the day.
Considered one of the best places in Busan to spend the afternoon, the long stretch of sand is a great spot to enjoy a walk along the coast. If you are feeling extra energetic and have a bit of time, you can walk all the way to the Skywalk!
So, grab a bottle of Soju, your fellow travelers, and make your way down to the sandy bay for the ultimate hang out experience. This is a great way to catch up on the highlights of your weekend in Busan while creating more special memories!
Even better than the view of the bridge and soft sand of the beach is the ease of getting there! Simply hop onto the subway and get off at Geumnyeonsan Station (Exit 1 or 3) and make a U-turn before turning on the first street toward the beach – easy as pie! This is a wonderful spot to relax for those backpacking South Korea.
Insider tip: This is a great spot for sundowner drinks! You have a variety of bars to choose from!
Day 2 / Stop 4 – Night Tour of Busan
Why it's awesome: Discover Busan by night as many of the main attractions get illuminated and lit up!
Cost: Varying prices depending on the provider, approximately USD $26.
Food recommendation: HQ Gwangan offers a wonderful view of the sea, accompanied by some of the best cocktails in the city!
You simply can not travel to Busan without taking full advantage of the incredibly beautiful city by night! Many of Busan's popular attractions are lit up at night, resulting in a dazzling experience. Some of these main attractions include Gwangan Bridge, Haeundae Beach, and a view of the city from Mount Hwangnyeongsan.
It can be quite a challenge to visit all of these spots on your own, and so a night tour of Busan is a great way to tick off the city lights in one, effective sweep. A night tour allows travelers to capture spectacular views, revel in the night time scenery and learn a lot about the history and culture of Busan.
In only a couple of hours, you will be able to see some of Busan's top sights with the convenience of a guided tour. You can choose a Busan walking tour or opt for the comfort of an air-conditioned bus. Regardless of your choice, touring Busan at night is significantly easier with a group.
This is a great way to see the city differently by providing an alternative perspective. From the colorful lights of Gwangan Bridge to the twinkling skyline seen from high vantage points, a night tour promises to be a memorable experience for all!
The tour shares glimpses of unforgettable scenery. As a result, this is a great activity to do as a couple. The sparkling lights and magical atmosphere makes for the perfect romantic night out!
Day 2 / Stop 5 – BIFF Square
Why it's awesome: The ultimate Korean space dedicated to Korean film and theatre!
Cost: Free to visit!
Food recommendation: Nampo Samgyetang is a casual, family-friendly restaurant near BIFF Square that is the perfect spot for a quick bite to eat
The Busan International Film Festival (BIFF) used to be held every year in BIFF Square. Around this time, new films and first-time directors were given a platform to showcase their skills. While the festival has now been moved to Busan Cinema Center, BIFF Square is still an area dedicated to this annual festival.
A visit to the iconic square will bring you up close to signatures of famous Korean celebrities (similar to the Hollywood Hall of Fame) as well as a variety of movie theatres, shops, and leisure facilities.
The area is constantly buzzing with excitement as it attracts countless visitors on a daily basis. BIFF Square is one of the best free Busan points of interest. It is a great area to indulge in the local and modern culture of Busan. The square is bustling with shopping alleys and tasty food stands.
Nampodong, the area where BIFF Square can be found, is one of Busan's busiest downtown areas. The street expands across 428 meters and is filled to the brim with cinemas, theaters, restaurants, and shops!
There are a few must-see spots in BIFF Square namely Star Street and Festival Street where celebs have their handprints on the floor, movie theaters that showcase the best of K-drama, BIFF archway, and tasty street food.
The best time to visit the area is in the evening when the streets are brightly lit up and full of nighttime revelers. The cultural hotspot can easily be reached by subway and promises a great night out for the whole family!
Seomyeon Shopping Street | Seomyeon Food Market | Bujeon Market | Sea Life Busan Aquarium | Hur Shim Chung Spa
Wondering what to do for a three-day itinerary in Busan? Spending three days or even a week in Busa gives you additional time to explore all of the amazing sites that overflow from your two-day itinerary in Busan!
Seomyeon Shopping Street
An array of fashion, cosmetics, cafes, restaurants, and bars.
The streets are lit up with bright, colorful lights at night, adding festivity to the mood.
Centrally located between Busan Station and Haeundae Beach.
If you are looking to shop 'til you drop, then look no further than Seomyeon Street, Busan's shopaholic paradise! You can easily spend the whole day exploring the various shops, from trendy fashion boutiques, cosmetic stores, to restaurants with delicious food.
Countless locals and tourists flock to the popular shopping street to enjoy one of the finest shopping experiences available in South Korea. The spot is centrally located between Busan Station and Haeundae Beach, making it an easy spot to stop by and experience for as long or short as you wish.
In addition to countless cafes, bars, food alleys, restaurants, cosmetics, and fashion shops; there are also several underground malls that offer a unique shopping experience.
The lively, bustling area has been closely compared to Seoul's popular shopping district. The underground malls mean that the experience is also great for a wet day in Busan.
Looking for some extra special stores? Keep an eye out for Korea's Olive Young that sells cute boxes of tea bags, which make for awesome gifts, and Peri Pera which sells high-class cosmetics!
Seomyeon Food Market
Affordable meals served by local hawkers.
An opportunity to taste the uniquely traditional Korean dish, Tteokbokkie (rice cakes).
Fill your stomach for less than USD $9!
Seomyeon Food Market is an incredible, local spot where you can find a super tasty local dish at an affordable price! While most restaurants sell the traditional Pork Soup, Kalguksu (noodles), dumplings and Pajeon (Korean pancakes), it is also the spot where you can find the uniquely Korean traditional rice cakes known as Tteokbokkie!
The street is constantly bustling with action. Although narrow, the street is easy to maneuver, with various hawkers selling their goods at every step. One of the best parts about the Seomyeon Food Market is the affordable prices of the food! You can easily eat your fill for under USD $9 per person- now that's a steal!
If you are looking for something extra special, be sure to pop into Dog Guem What Noodle. They are known to sell some of the tastiest cold wheat noodles!
Bujeon Market
Discover the goods in Busan's largest market!
Incredibly easy to access from Bujeon Metro Station.
Dive deep into an incomparable, local foodie experience.
Bujeon Market is Busan's largest market and an incredibly popular spot for locals. Located directly opposite from the Bujeon Metro Station, the market is constantly buzzing with locals shopping for food.
The market sells everything that you could possibly imagine! From ginseng, seafood, and vegetables to the more obscure items such as Korean side dishes and even pig's heads! This is a great stop for backpackers making their way through Asia to stock up on some essentials.
Some of the products that you can expect include both dried and wet food, nuts, seaweed, seafood, and even clothing! The area is divided into sections so that you can easily find what you are looking for. For example, all of the fruit stalls are in one street, and all the seafood in another.
There is no shortage of items to explore, so make sure that you take your time and look at everything before deciding on what to purchase. The Bujeon Market is open daily from 4 am until 7 pm which makes it the perfect spot to enjoy a breakfast, lunch, or early dinner!
Insider tip: This market is a great spot to pick up ingredients and test out your Korean culinary skills!
Sea Life Busan Aquarium
Discover over 10,000 different species of fish, algae, reptiles, and amphibians.
Explore the three different underground levels separated into different themes.
Walk through the ocean floor simulator for a truly unique experience.
The Sea Life Busan Aquarium is a hotspot to visit for both tourists and locals alike. Conveniently and aptl, located near the Haeundae Beach, the attraction is open from 10 am until 5 pm from Monday to Thursday, and from 9 am until 9 pm on weekends and national holidays.
The admission fee of USD $25 for adults and USD $20 for children is 100 percent worth it as you get to explore three different underground levels that boast over 250 different species of fish alone. Not to mention the various species of reptiles, amphibians, and algae!
Make sure that you walk through the underground tunnel that resembles a walk along the ocean floor. Here, you can marvel at the incredible sea creatures swimming above you and enjoy the unique sensation of being able to breathe underwater!
A visit to Busan's aquarium is a great outing for the whole family, promising an enriching and memorable experience for all!
Hur Shim Chung Spa
Relax at one of South Korea's oldest spa and beauty treatment facilities.
Enjoy a uniquely Korean body scrub for a rejuvenating experience!
Soak in the various pools, saunas, and hot springs.
If you are spending two days in Busan (or more) then you will definitely need to unwind and relax. Where better to do this than at one of Busan's oldest spa facilities?
South Korea has a global reputation for incredible spa and beauty treatment facilities. It would be a sin to not indulge in one of these facilities when drawing up your Busan itinerary.
A visit to a Korean spa, otherwise known as a jimjilbang, should be high up on your list of what to do in Busan, purely for the unique and rejuvenating experience it provides. Hur Shim Chung Spa is one of the oldest in the country and very popular among locals.
A visit to Hur Shim Chung Spa is arguably one of the most authentic experiences that you can enjoy in Busan. You can choose to enjoy a traditional Korean body scrub, soak in various pools, saunas, and hot springs and relax in the herb-infused waters.
This is a great activity to do if wanting to relax while making the most of your three-day itinerary in Busan.
After creating such a wonderful Busan itinerary, you probably still have one very important question at the front of your mind- is South Korea safe?
Busan is not only a safe city to visit, but it is also a very friendly city to visit! There are very low crime rates and travelers do not need to be fearful when planning a trip to Busan.
One day in Busan will clear away any possible concerns that you may have about safety and the only thing that you will really need to focus on is learning to indulge in a new culture!
With that being said, you may come across some begging around the subway stations, but this is a rare occurrence.
Another precaution to consider is the heightened prices around popular tourist areas. You can quite easily find yourself paying more than what a product is worth!
Lastly, it is important to note that very few people speak English. This can leave you in quite a precarious position if you find yourself lost and alone after dark. Always keep important details, such as your address, written down in case of emergencies.
Don't Forget Your Travel Insurance for Busan
World Nomads' mission is to support and encourage travellers to explore their boundaries. They offer simple & flexible travel insurance, and safety advice to help you travel confidently.
They've been doing it since 2002 – protecting, connecting, and inspiring independent travellers just like you.
Get a quote below or read our in-depth review!
World Nomads provides travel insurance for travelers in over 100 countries. As an affiliate, we receive a fee when you get a quote from World Nomads using this link. We do not represent World Nomads. This is information only and not a recommendation to buy travel insurance.
Unesco Ancient Capital Gyeongju
Gyeongju is the renowned capital of Shilla dynasty. It is loved as one of the best-preserved and most beautiful UNESCO Heritage Sites in Korea. Visiting this special historic spot makes for one of the most epic day trips from Busan.
With the help of a local guide, this trip will provide interesting details of Korean history and its culture. Prepare to learn about the intricate history of Bulguksa Temple and Anapji pond as you get transported in a comfortable ride from Busan to Gyeongju.
The afternoon will present you with a choice of visiting Daereungwon Tomb Complex, Cheomseongdae Observatory, and Gyochon Hanok Village.
Oedo Island or Tongyeong
Make the tough choice of choosing to visit either Oedo Island and see the Stairway to Heaven or Tongyeong and enjoy an amazing port view.
A visit to Oedo Island promises to be one of the most beautiful day trips from Busan as you visit the Stairway to Heaven and indulge in the beautiful flowers and exotic plants in the area! Famous for its marine botanical garden and wide array of flowers, Oedo Island can easily be described as Korean paradise!
Prefer a cable car ride and an incredible port view? Then a day trip to Tongyeong is perfect for your Busan itinerary! Discover interesting murals and learn about the history of the area for an unforgettable experience.
Seoul To & From Busan: KTX High-Speed Train
If you find yourself in Seoul wanting to visit the wonder of Busan, then Seoul to Busan day trip is perfect for you! The day trip to Busan from Seoul is everything you can dream of and more!
The Koran Train Express (KTX) is South Korea's high-speed rail system and is a fast and efficient way of traveling throughout the country. Jump on board and dash through the amazing scenery of South Korea as you travel from one magnificent South Korean city to another!
The quick, three-hour trip promises scenic views of the Korean landscape from an incredibly comfortable vantage point. Why visit one Korean city in a day when you can visit two?
Premium Photography Tour
The premium photography Busan day tour combines the ancient and modern side of Busan to offer an unforgettable photography experience. This day trip includes a traditional lunch and photographer service as you discover various iconic sights of Busan.
From the popular Haeundae Beach to Dongbaek Island (Camellias Island), this tour allows travelers to truly indulge in diverse cultural experiences.
All the while, a professional photographer will be capturing your special moments. At the end of the trip, you will be given amazing enhanced photos to keep as special mementos.
South Korea: Jeonju, Pyeongchang and More
Busan is one of the top spots on a multi-city tour from Seoul. Choose from a four-day trip or a seven-day trip that provides a completely authentic cultural experience in cities across South Korea.
Travel to the best cities and historical sites in Korea with the guidance of a professional who is ready and willing to point out some golden nuggets of information. Prepare to witness dreamlike landscapes, indulge in traditional experiences, and discover cultural experiences with this multi-city tour.
Find out what people want to know when planning their Busan itinerary.
Conclusion
The amazing city is bursting at the seams with things to do, and it can be tricky to decide where to start. This comprehensive Busan itinerary should have you fully equipped to make the most of your time in the vibrant and cultural Korean city!
Busan is a city loved for its authentic approach to tourism, offering travelers the ultimate 'live like a local' experience. From the bustling markets to the beautiful temples and the serene beaches, Busan offers something for everyone!
So, book your flight, pack your bags and make sure that you pick one of South Korea's top hostels as your home base. Once settled, open up your Busan itinerary and prepare to have the time of your life!
After you have your accomodation booked, read our packing recommendations to make packing for your trip easier!
---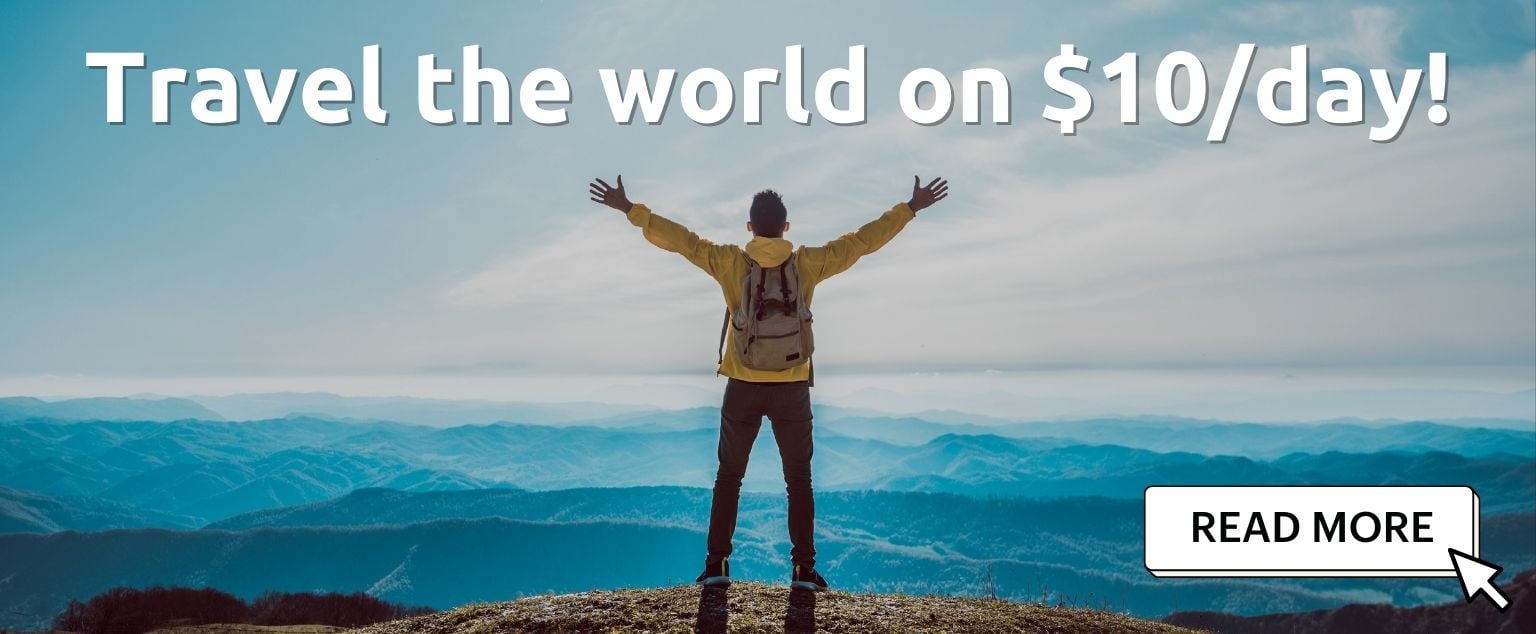 And for transparency's sake, please know that some of the links in our content are affiliate links. That means that if you book your accommodation, buy your gear, or sort your insurance through our link, we earn a small commission (at no extra cost to you). That said, we only link to the gear we trust and never recommend services we don't believe are up to scratch. Again, thank you!