Busan is a colorful, pulsing port city in South Korea known for its nice beaches, beautiful surrounding mountains, and ancient Buddhist temples.
Anyone backpacking around South Korea will in all likelihood make the rounds into Busan.
As Busan has grown popular with travelers, more and more hostels have sprung up.
The results are mixed.
That is exactly why I wrote this no-stress guide to the best hostels in Busan for 2020!
This hostel guide makes it easy for you to book the real gems of Busan instead of staying in a crappy alternative.
Busan is a super fun place for backpackers to explore. Spend your time planning your adventure (and dreaming about kimchi) to Busan instead of taking ages to stumble over different hostels of dubious quality.
This is the only guide you will ever need to rock your backpacking trip to Busan. Book your hostel with confidence knowing that this guide only offers up the very best accommodation options in this eclectic South Korean city.
Let us now dive right in…
Quick Answer: The Best Hostels in Busan
The 10 Best Hostels in Busan
If you're backpacking South Korea then you should swing by Busan. Let's look at some awesome hostels to help get you sorted.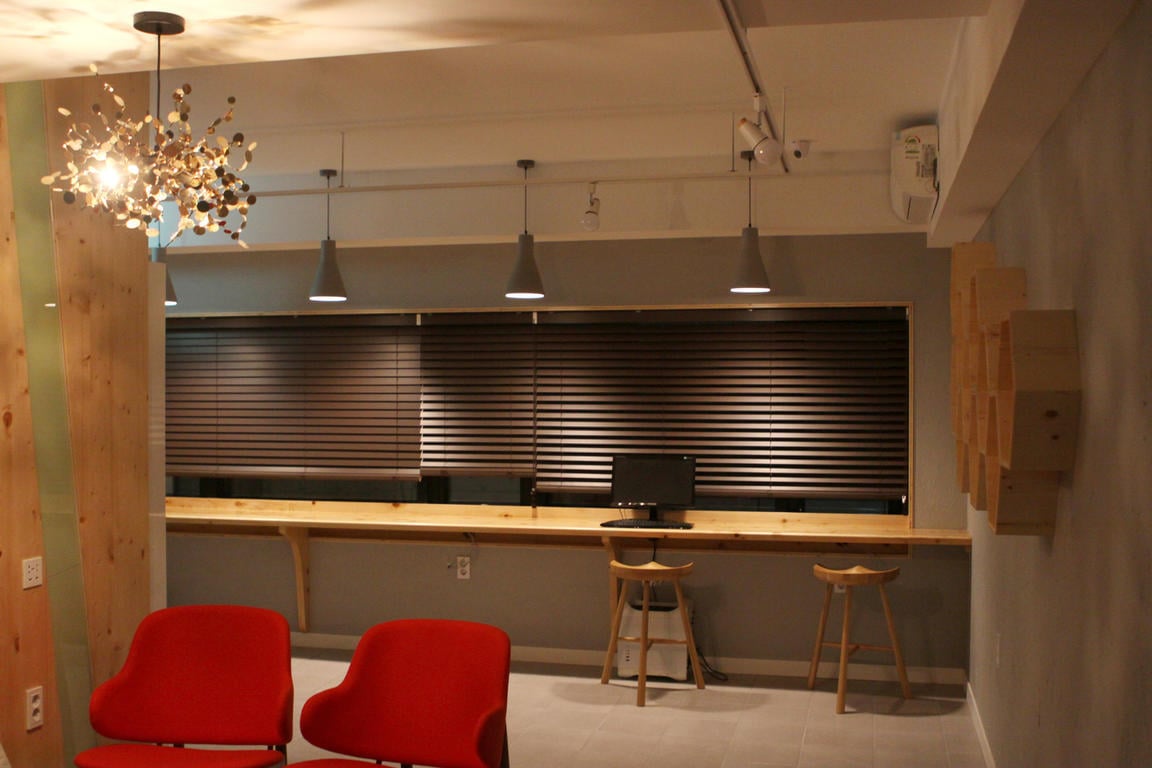 $$$
Cafe
Air Conditioning
24-Hour Security
One of the best hostels ever let alone the overall best hostel in Busan, The Local is a DREAM of a place to stay. We're talking quiet. We're talking cozy. We're talking cafe on level 2 which is a cute cafe by day and place-to-drink-beer-you-got-in-the-nearby-convenience-store by night. There are places to chill, places to work, places to meet people and make friends – a lot of space in general. Not to mention that this Busan backpackers hostel is also in a pretty good location too. It's pricey compared to the rest, but for the best hostel in Busan 2020, well, it's worth it.
Best Hostel for Solo Travellers in Busan – The Wendy House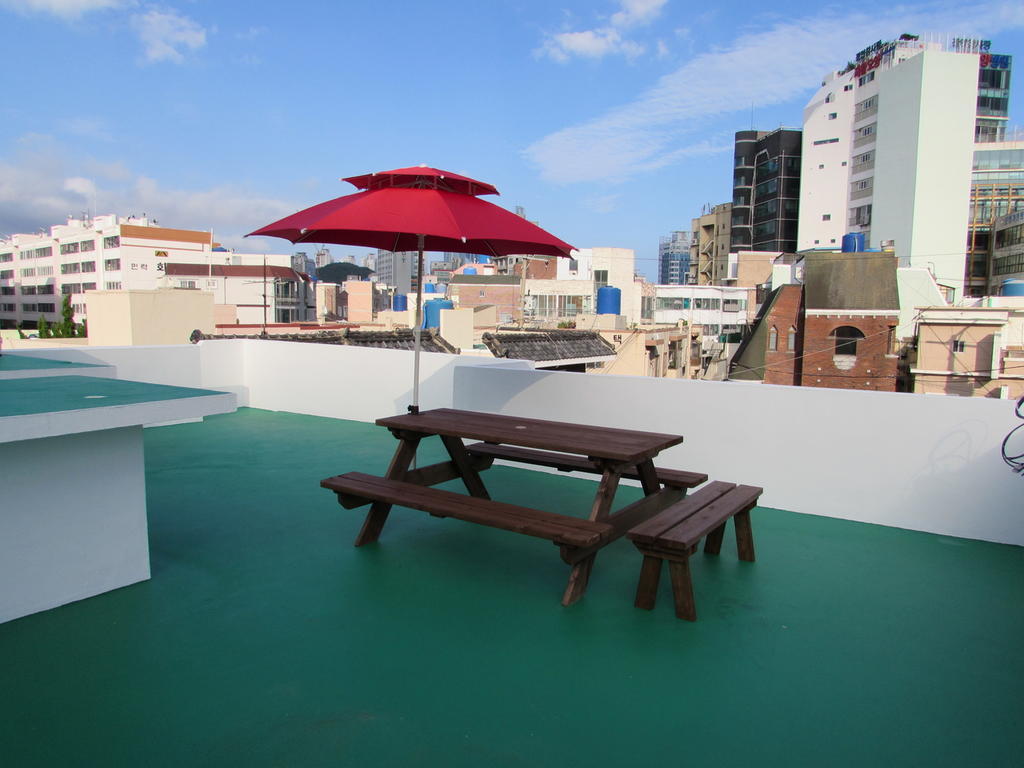 $$$
BBQ
Free Breakfast
24-Hour Reception
It makes a huuuge difference when the staff is on hand to make sure everyone's having a good time. Well actually not even that, just that the team running a hostel are friendly, and knowledgeable about the area around the hostel, the city, and actually helpful enough to share that knowledge – well, that's The Wendy House. Cute name, right? But the host, Wendy, is literally a star. This fact and the hearty breakfast is a combo to be reckoned with. But the friendliness, and willingness to help guests, simply have to make this the best hostel for solo travellers in Busan. We know what it's like to be by yourself in a new city – trust!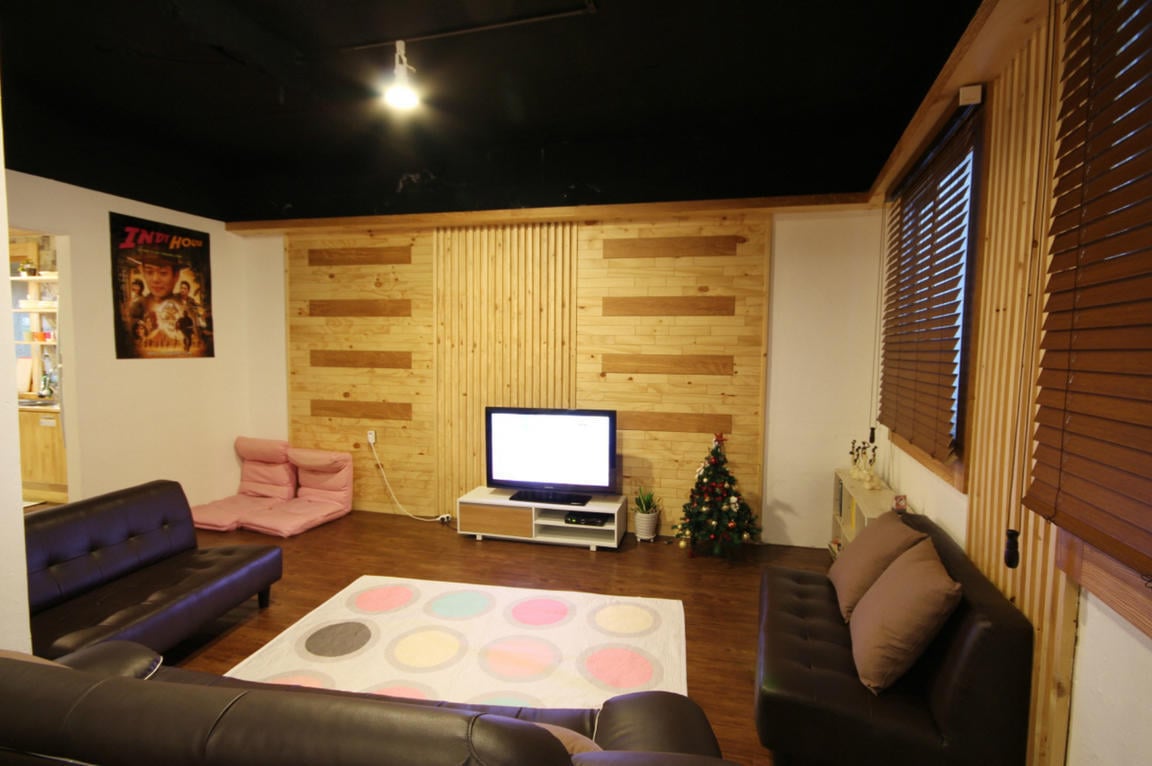 $
Air Conditioning
Free Breakfast
Common Room
Great great great budget hostel in Busan, this one. It's great value for money based on location alone – very near the famous Haeundae Beach, which (especially in summer) is a beautiful spot to chill. Sure, the dorms feel a little bit as though you're sleeping in a children's room, but it's kinda cute – if a little basic. The common areas are great though, spacious, nice big TV lounge area, plus an outdoors bit for, well, outdoors socialising. More of the same, but outside. Also very very clean. We like very very clean. And for these reasons and more it's the best cheap hostel in Busan. Melon, though – what?
Best Cheap Hostel in Busan #2 – The New Day
$
Free Breakfast
Towels Included
Self Catering Facilities
Ominously named The New Day is fresh and friendly, warm and homely, all of that stuff – a classically superlative top hostel in Busan, to be honest. Rooms and facilities are modern and clean, there's a spaaacious common room (complete with guitar and piano for a knees-up and a sing-song and all that… maybe?) and there's a serve-yourself free continental breakfast. Staff are great. Location is great. The eclectic decor is really fun, mismatched rugs and different table/chair sets – yet another little detail of greatness in this top-notch youth hostel in Busan.
Best Cheap Hostel in Busan #3 – INSIDE Busan
$
Free Breakfast
Air Conditioning
Self Catering Facilities
There are restaurants and bars on the doorstep of INSIDE Busan. You can really get INSIDE BUSAN FROM HERE- Oh, caps lock. Maybe that was their trouble. And with a location like this – near Chinatown – it actually does give you the opportunity to really get IN the bustling city, explore it, walk around, try food, drink soju with the locals, away from the beach scene (and therefore – at some times of the year at least – the tourist scene) and more properly INSIDE the city. Really IN it. But seriously we can't fault this highly, highly recommended hostel IN Busan. Especially for its price.
Best Hostel for Couples in Busan – Indy Guesthouse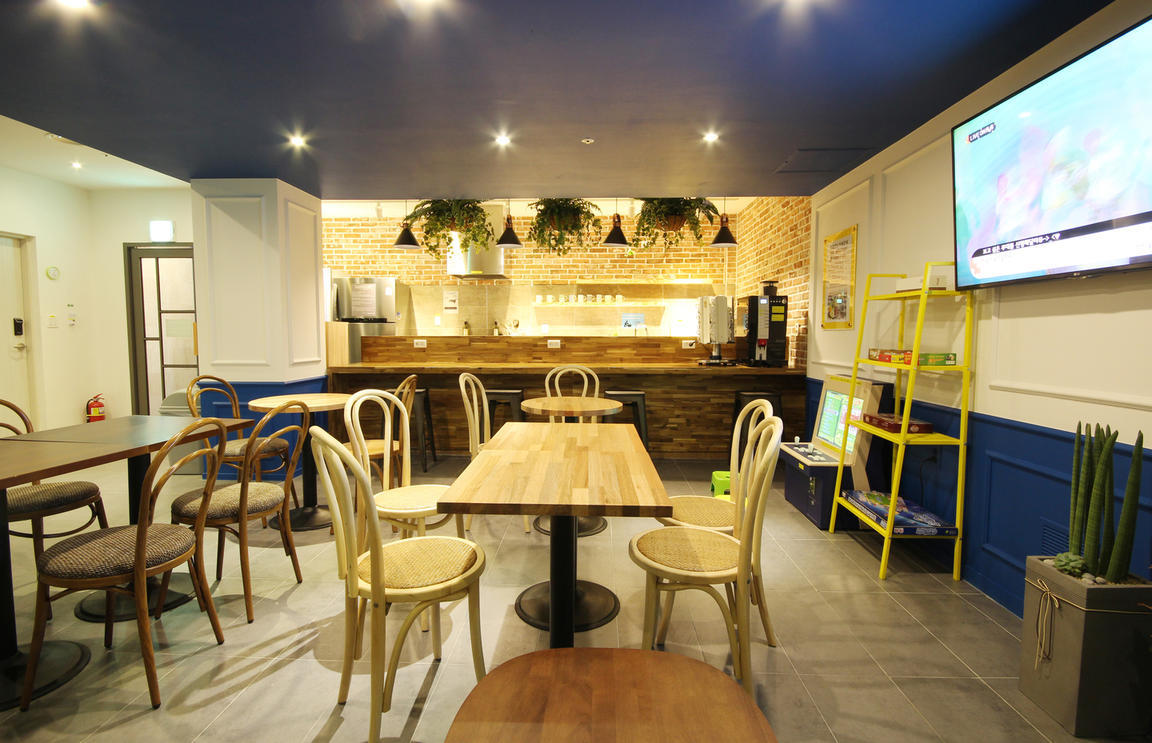 $$$
Free Breakfast
Towels Included
Free Jimjilbang
Very new and very clean, the quiet cosy atmosphere of Indy Guesthouse easily put it up there as the best hostel for couples in Busan. In fact, we're gonna go all out and call this place extremely clean. There, we said it. But seriously: everything's so neat and tidy here you'll be second-guessing every other hostel you've stayed in before this point. And since the price is based on a couple sharing a private room it's P expensive, but the dorms aren't bad at all. Oh, and those private rooms? Like boutique hotel rooms. Super, super nice. Not like a youth hostel in Busan at all. Except it is. And OMG they offer FREE access to jimjilbang (Korean-style sauna)… ugh we're in heaven.
$$
Free Breakfast
Common Room
24-Hour Reception
What if a very convenient hostel also turns out to be the best party hostel in Busan? No awards for the name 'Backpackers House' (though the grammar is exactly correct), it's nevertheless an amazing place if you want to have some FUN. The hosts like, never stop trying to entertain you in some form – whether it's a bit of Korean BBQ at the hostel itself, or going out drinking in one of the area's (many) local bars, or various other events, they're always going for it. And we always say it, but the staff really make a place. They've definitely made this place a highly recommended hostel in Busan. Also that 3 min walk from the beach, whaaat!
Best Hostel for Digital Nomads in Busan – Mozzi Hostel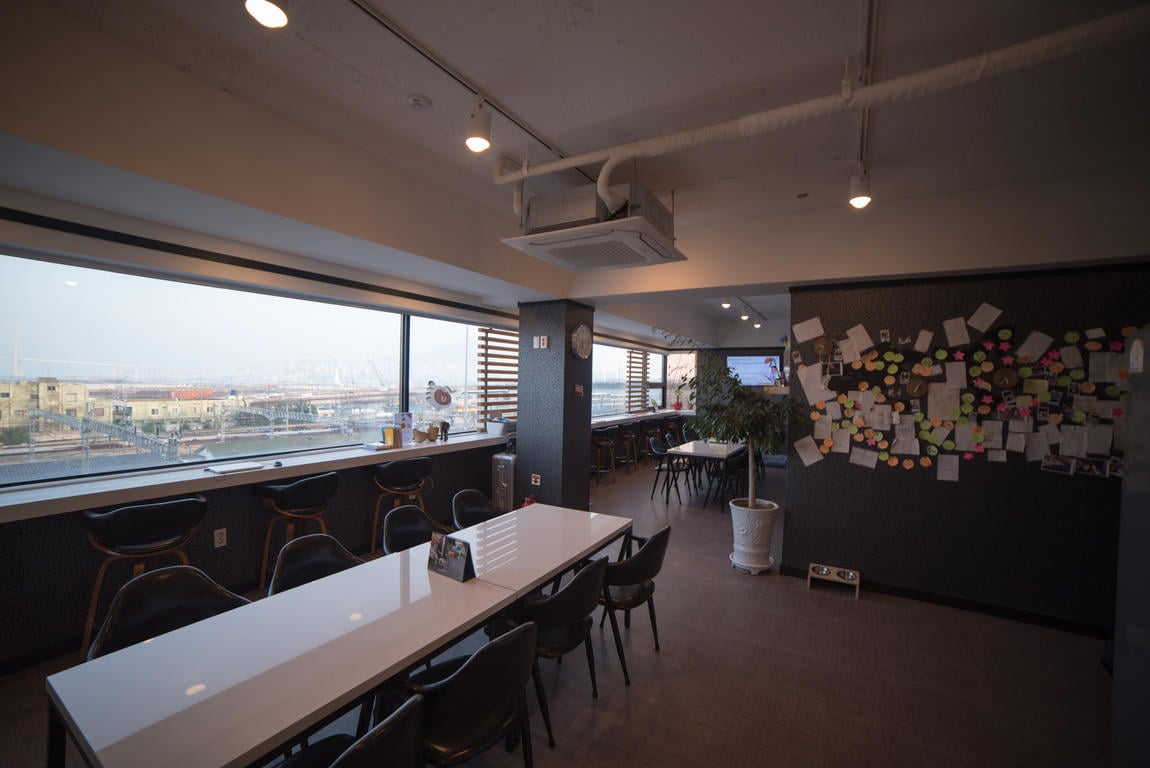 $$
Free Breakfast
Common Room
Self Catering Facilities
Quite possibly the coolest hostel in Busan, Mozzi is the sort of place you could easily sink into for a week or two – or even longer. Comprehensive desk and table space in the common areas means working on your laptop is a breeze, with stylish modern surroundings that make for a refreshing change. We also think that this is the best hostel for digital nomads in Busan because of its location: 1km from the ferry terminal means trips to the rest of Korea – or even Japan – aren't a trauma. Busan Station is really close too. Plus a games room feat. foosball table and other things help keep it nicely social. 10/10 – we love it. You'll definitely want to stay here while exploring your Busan itinerary!
Best Hostel with a Private Room in Busan – Good Day Mate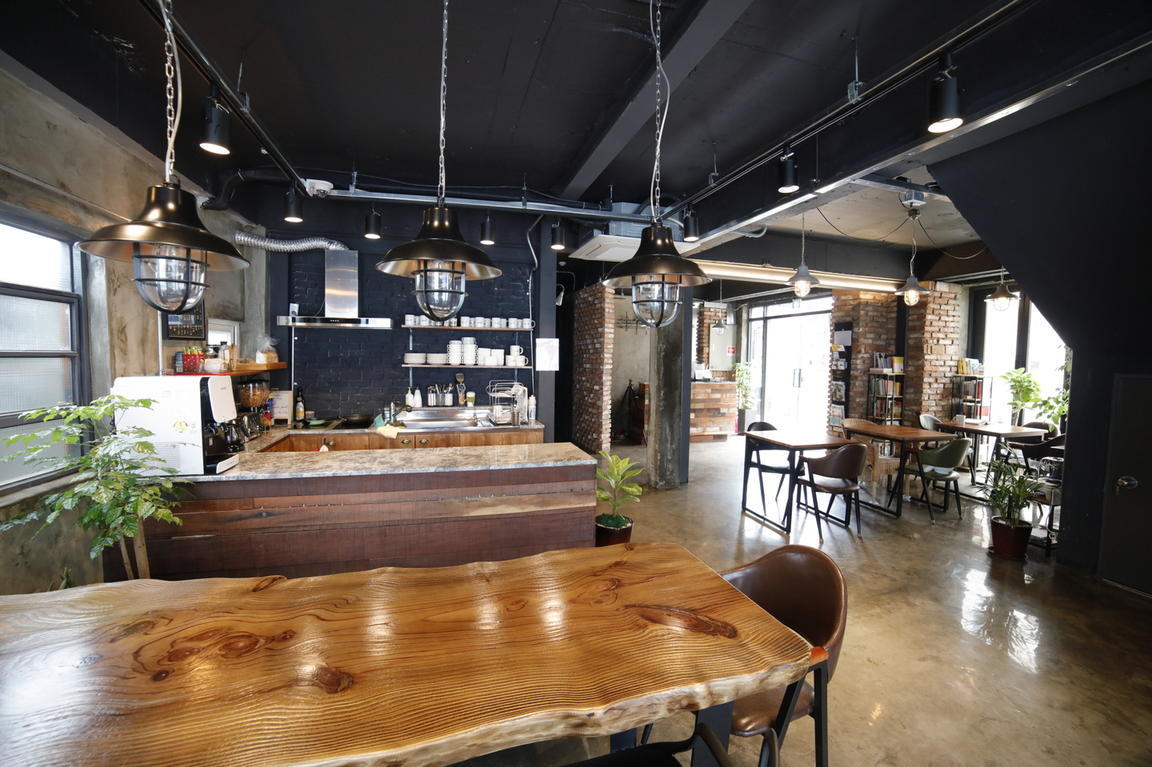 $$$($)
Free Breakfast
Rooftop Terrace
Air Conditioning
Good Day Mate. Well, it is a good day, mate, if you get to stay in this Busan backpackers hostel. It's seriously stylish AF. The rooms have, like, polished plaster walls, wood flooring, wooden beams exposed in the ceiling, all clean and minimalist. It's the best hostel with a private room in Busan, not only because it exclusively offers private rooms, but because these rooms are NICE. Truly, truly. Chuck in a free breakfast, a lounge to chill and meet other travellers, a rooftop terrace for a beer or two in the evening, super super nice staff and this place is hard to beat. Contender for best hostel in Busan, really – just that price though. Ouch.
Things DO go missing sometimes…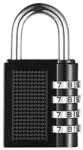 Psst! Heading to a hostel? Don't forget to pack a padlock! It's well worth having one so you can secure your locker and protect your stuff!
More Best Hostels in Busan
Stay in the middle of the action (or in an off the beaten path location) using our comprehensive neighborhood guide for Busan!
$$
Cafe
24-Hour Security
No Curfew
Another fine, fine example of a budget hostel in Busan, this one is right next to a metro station that takes you to the Gwangalli Beach area in 2 mins. Now that's a nice location: think restaurants, shops, nice neighbourhood, things to do, – and a beach, obviously. Busan L'ete is quite a kooky hostel with a friendly owner and modern (but a little bit basic) decor. But it's fine, effortlessly minimalist and stylish in its own way, and, well what else do you want? The beds are comfy, it's neat and tidy, the location is great, it's a bargain, etc. etc. ETC. Yep, it's another top hostel in Busan – the city of top hostels, it seems!
The Best Travel Backpack?!
Pssssst! Not picked the perfect travel backpack yet? The Broke Backpacker team has tried out over thirty backpacks this year! Our favourite carry on backpack is the Nomatic Travel Bag.
Read our full review!
What to Pack for your Busan Hostel
Here's some gear our editors take hostelling.
1. Active Roots Toiletry Bag: Your toothpaste is lost in the depths of your backpack again? You won't have this problem with the Active Roots Toiletry bag. The bag is made from a durable, water-resistant material, which can be a lifesaver on long travels. Super cool bonus: for every purchase, the company donates to an environmentally-friendly charity – it's a win-win situation for everyone.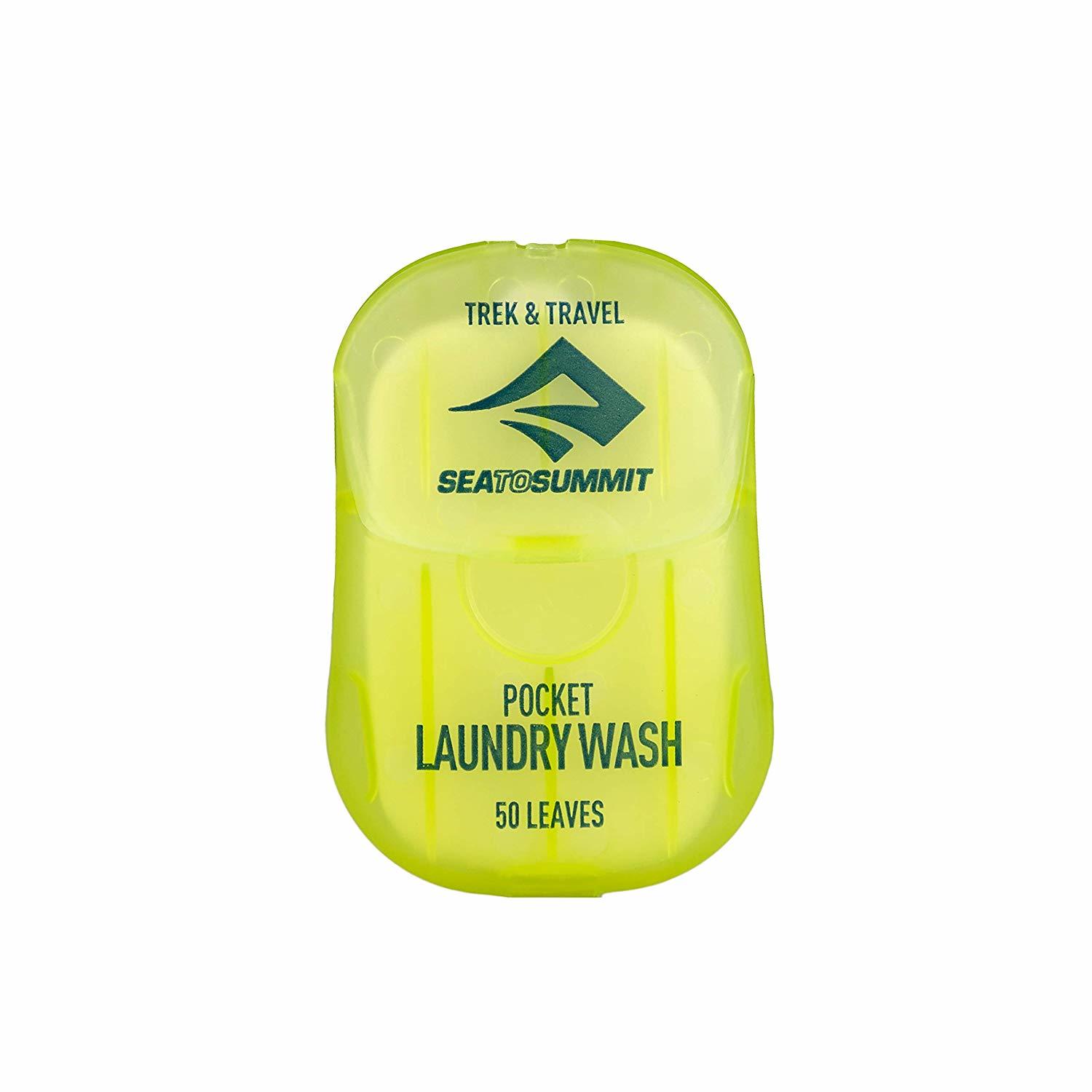 2. Sea to Summit Travel Soap: When dirtbagging around the globe, hygiene sometimes comes a bit short. This Sea to Summit Travel Soap can wash your hands, clothes or anything else, wherever you are. The soap strips are dry and super thin but dissolve in contact with water, so you can even take it easily through security in a carry-on.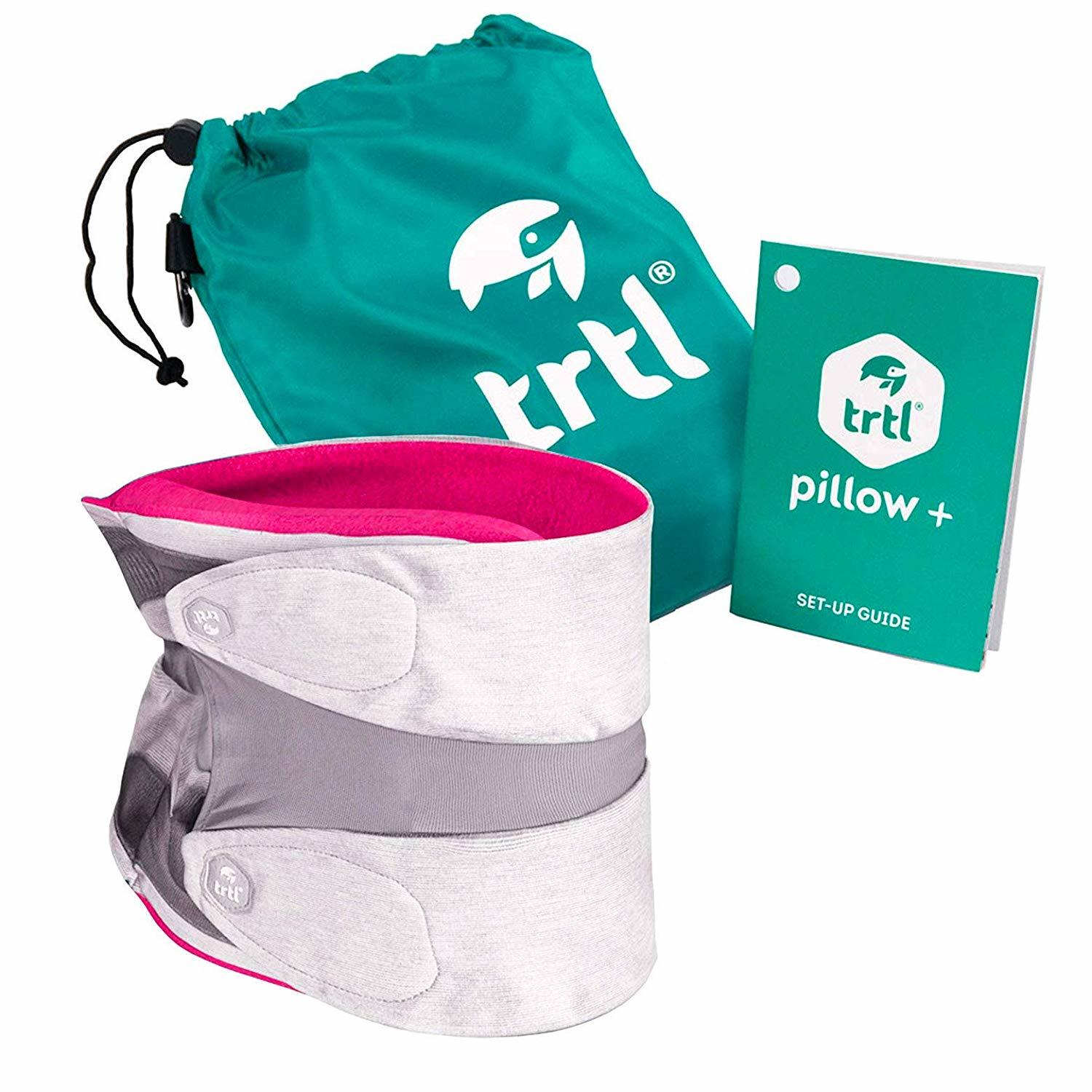 3. TRTL Travel Pillow: Nothing is worse than a sleep-deprived and grumpy backpacker. Do yourself a favour and get some decent rest with this comfortable TRTL travel pillow. The ergonomic design (fancy!) makes it possible to sleep upright, which can be a real struggle with normal neck pillows. Having this cool pillow makes long bus rides or flights way more enjoyable – and who knows, maybe you'll even be looking forward to it next time. If so, leave those guys a good review.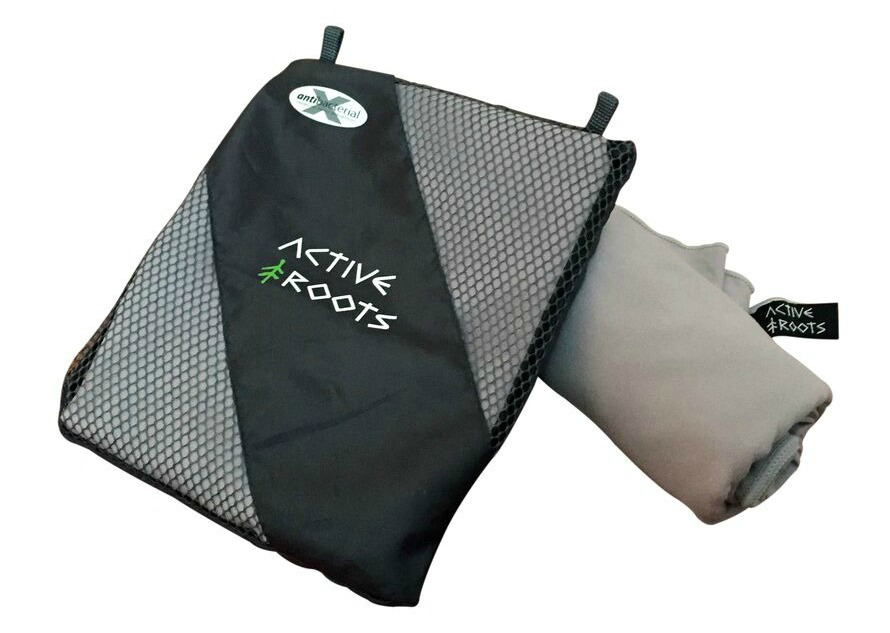 4. Active Roots Microfiber Towel: Quick-drying, lightweight, super soft and compact – the Active Roots Microfiber Towel is essential for every backpacker. No need to use the scabby towels your hostel may or may not provide! Use it for drying off, as a yoga towel or even as a picnic blanket – the options don't stop here. Made of antibacterial material, you don't have to worry about your towel starting to smell unpleasant either after lots of use.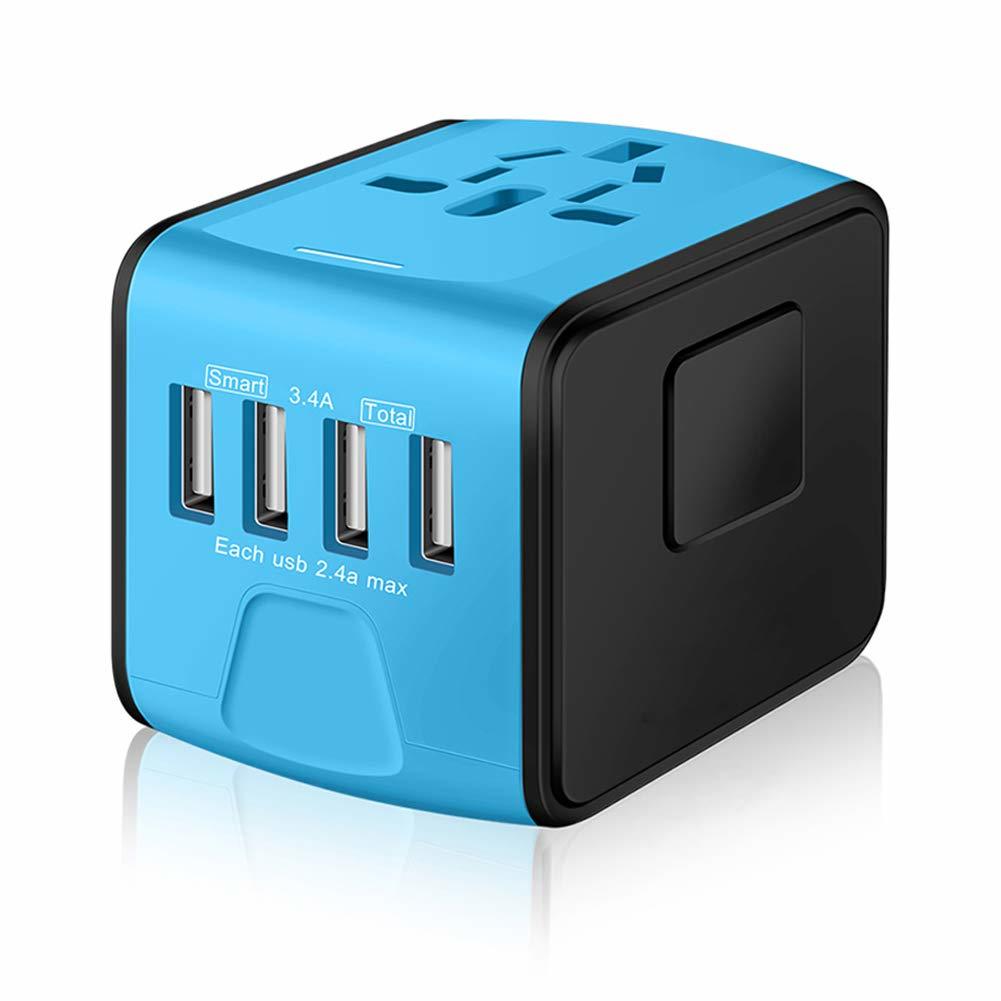 5. Universal Travel Adapter: This universal travel adapter charges your devices in (pretty much) every country – definitely a lifesaver when travelling around the world. The plug also regulates the power output depending on which device you're charging. No more fried hair dryers or electric razors!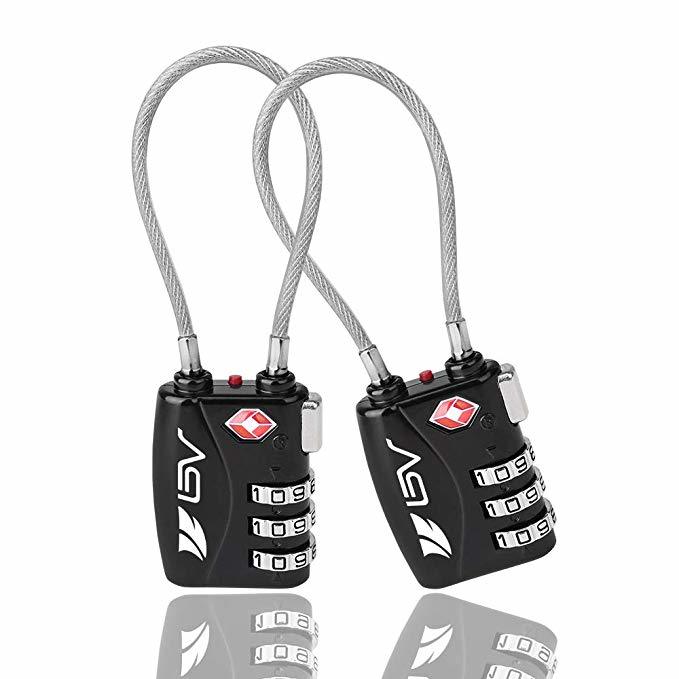 6. Padlock: Theft happens in hostels, so keep a padlock to clip on your locker. This padlock can also double to keep your pack shut while in-transit. No need for keys (which can easily be lost or stolen too), you just have to remember a three-digit number to unlock your travel essentials.
Why you should travel to Busan
Alas, we have reached the end of my guide to the best hostels in Busan for 2020.
All the information you need to book a quality, low-priced hostel for yourself in Busan is at your fingertips.
Backpacking in Busan is bound to be one of the highlights of your South Korean adventure. To take full advantage of what this city has to offer, I recommend booking up your hostel as soon as you shore up your travel plans to ensure you score the hostel YOU have your eye on.
Still not sure which hostel to go with? Feeling conflicted over which hostel is best for you? Picking a hostel is like picking the right kimchi: only you can decide which one is the best.
I'll simplify things for you. When folks are in doubt I usually recommend that you just book my top pick for best overall hostel in Busan: Hostel The Local. Everyone one who stays here seems pretty damn stoked!
I wish you the best of luck as you explore Busan and South Korea.
See you down the line my friends…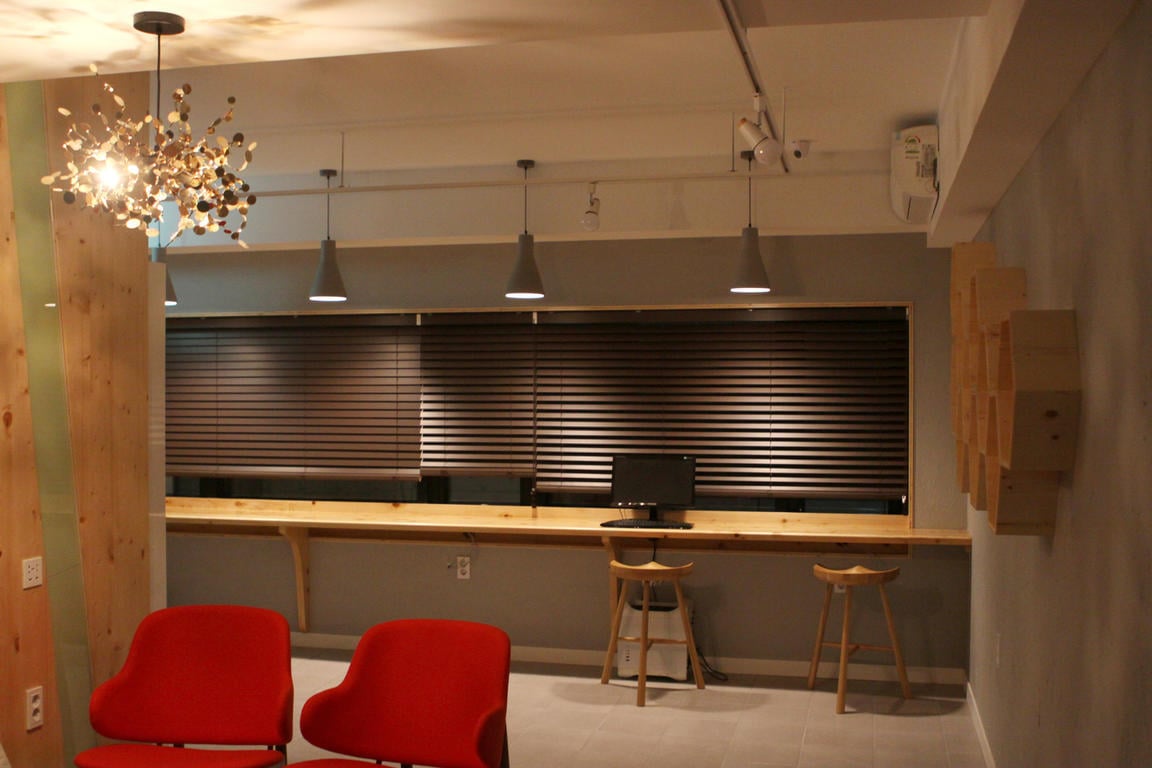 Travel Safety Tips for Busan
And don't forget Travel Insurance! We've put together a roundup of Travel Insurance for backpackers – check it out here, or if you're low on time, get a quote from World Nomads, our favorite travel insurance provider.
Getting an estimate from World Nomads is simple – just click the button or image below, fill out the necessary info, and you're on your way!

More Epic Hostels in South Korea and Asia
Hopefully by now you've found the perfect hostel for your upcoming trip to Busan.
Planning an epic trip all across South Korea or even Asia itself?
Don't worry – we've got you covered!
For more cool hostel guides around Asia, check out:
Over to you
By now I hope our epic guide to the best hostels in Busan has helped you choose the perfect hostel for your adventure!
If you think we've missed anything or have any further thoughts, hit us up in the comments!
Yay for transparency! Some of the links in this post are affiliate links. This means that if you book your accommodation through the site, The Broke Backpacker will earn a small commission at no extra cost to you. Your support helps keep the site going.