Situated on the south-east coast of the country, Korea's second city has everything you could dream of from a vacation. When you travel to Busan, you'll find rugged mountains, gorgeous beaches, and a world-famous film festival.
All of this, and we haven't even got started on the city's culinary scene yet! Busan's markets are teeming with more species of fish than you can imagine. You can eat at those, or head to the city's restaurants. From street food to tent cafes, to high-end gourmet establishments, there's definitely something to suit all tastes.
After dark, the twinkling lights of the city's skyscrapers and the Gwangan Bridge make for an incredible time to explore Busan!
In this post, we'll take a look at the best places to visit in Busan. We hope that you'll find our list useful when it comes to giving you Busan vacation ideas and planning your trip!
Need a place quick? Here's the best neighbourhood in Busan:
BEST AREA IN BUSAN
Nampo
Nampo is our number one pick for the best neighbourhood in Busan to stay in if you're visiting for the first time. This busy and bustling neighbourhood is located in central Busan.
Places to visit:
Browse the shops at Gukje Market.
Climb to the top of Busan Tower and enjoy panoramic views of the city.
Explore the lively and vibrant BIFF Square.
These are the BEST Places to Visit in Busan!
If you were wondering about accommodation, we've got you covered. Check outwhere to stay in Busan before venturing into the excitement below!

Unlock Our GREATEST Travel Secrets!
Sign up for our newsletter and get the best travel tips delivered right to your inbox.
#1 – Haeundae Beach – One of the most incredible free places to go in Busan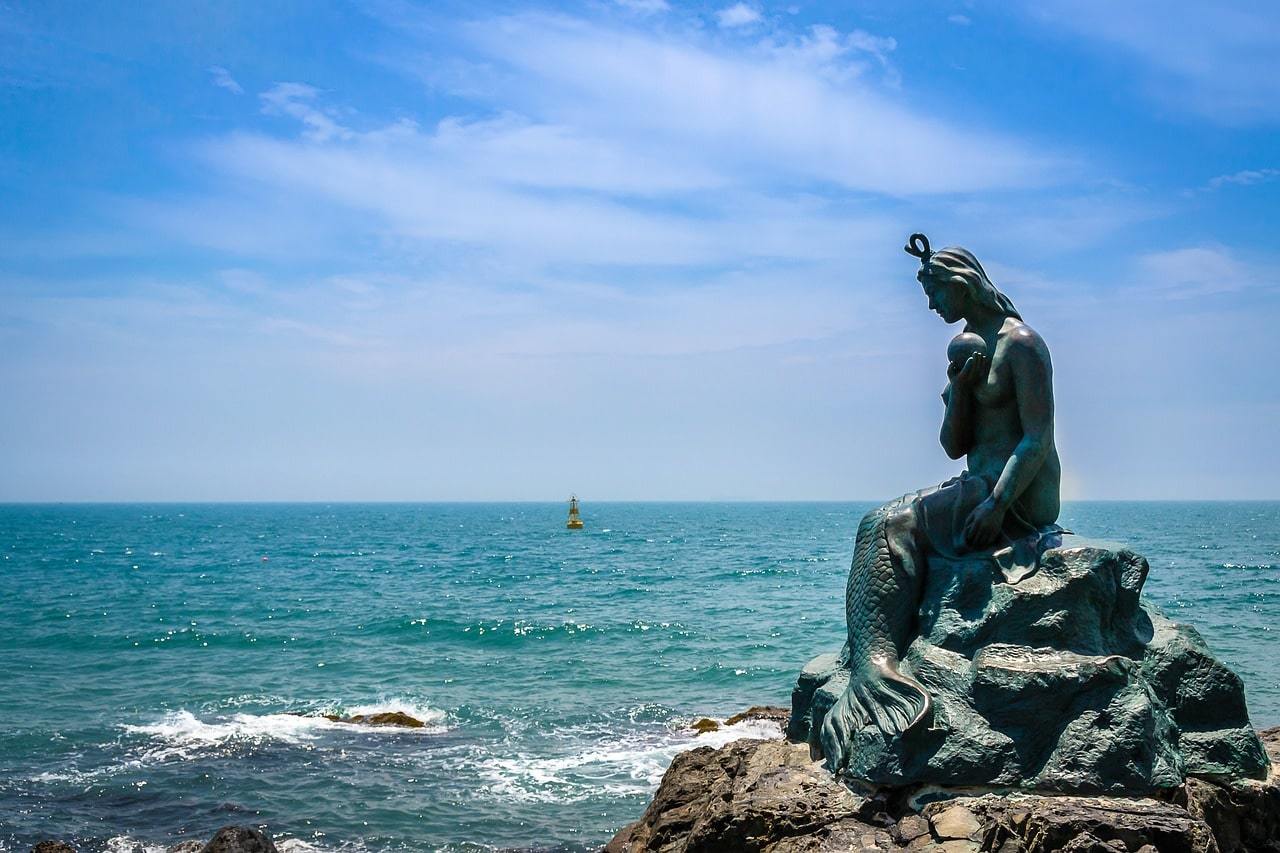 Considered one of the most beautiful beaches in all of South Korea
One of the most popular hotspots in Busan
Don't miss watching a sunset from here – they're amazing!
Why it's awesome: One of the most popular hotspots in Busan for tourists, travellers, and locals alike, you will definitely want to spend some time on Haeundae Beach! It's hard to believe that such a beautiful beach could be right on the edge of a city, but that's exactly what you get here. If you're backpacking, you might end up staying here as there are a number of cool hostels in this area. There are also plenty of international restaurants if you haven't plucked up the courage to try proper Korean food yet! Backpackers in South Korea love the food and you will too.
What to do there: It's impossible to be bored on Haeundae Beach. Of course, you have the regular stuff like sunbathing and swimming, but there's way more to this stretch of sand than that. During the day, you'll find art exhibits and music events, while it really comes alive at night. Some of the city's best nightlife is along the streets by Haeundae Beach so you'll want to come here for a night out! Incredibly, you can see the coast of Japan from this beach on a clear day.
#2 – Gamcheon Culture Village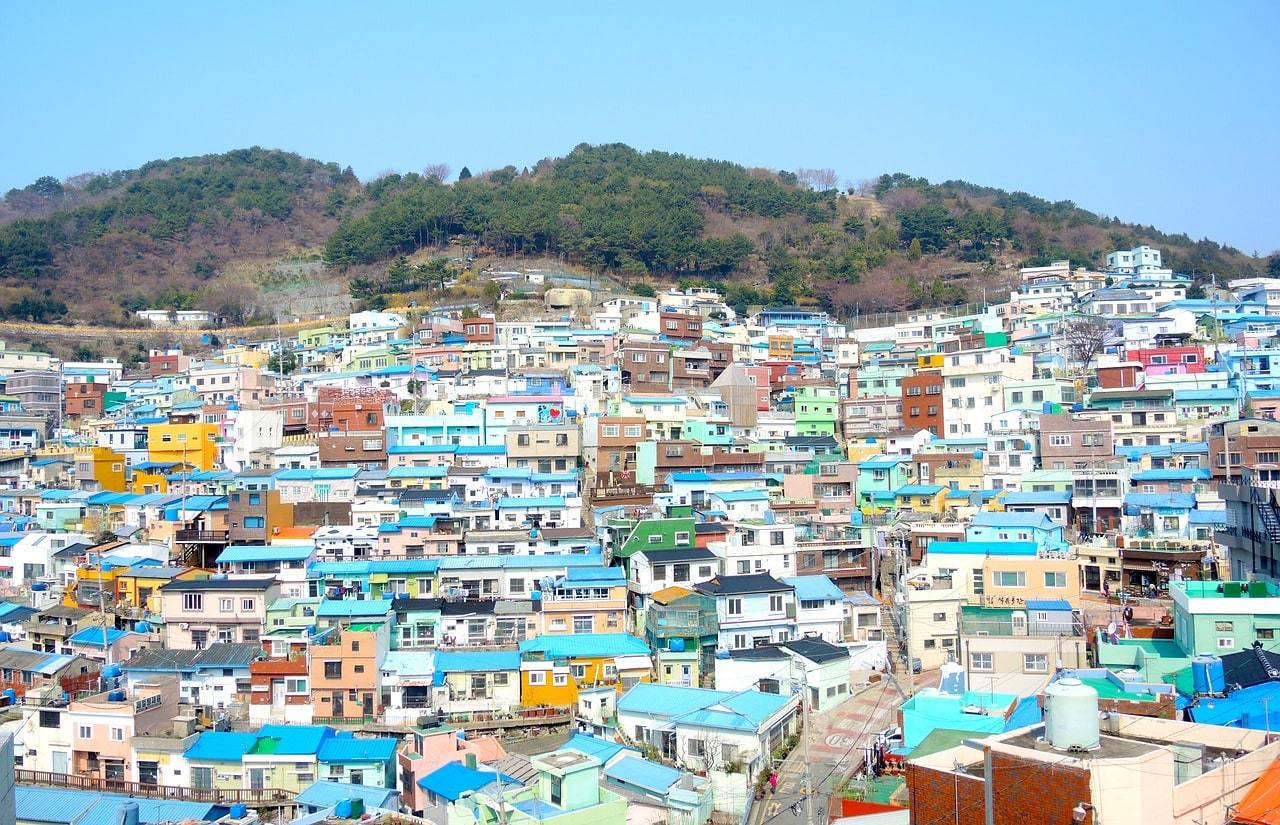 A formerly run-down neighbourhood, revived by community artists
Stop off at souvenir shops, art galleries, and cool cafes
One of the coolest points of interest in Busan
Why it's awesome: Sometimes referred to as Korea's Santorini, Gamcheon Culture Village is where you'll want to go to get an alternative perspective on this Asian country. It's hard to say it's a traditional and authentic side of South Korea, but it's certainly a cool one. Admire the old-style Korean architecture which has been restored and decorated by local artists. This colourful area is chock-full of places to duck into if the weather gets too hot and you need a break. Definitely one of the best places in Busan to spend a day!
What to do there: Bring a pair of comfortable shoes as you're going to spend a lot of time wandering the alleyways of Gamcheon Cultural Village. There are tons of surprises throughout the streets, and you're likely to come across a cute café or a tiny art gallery. It's also a great place to pick up souvenirs for friends and family back home! Make sure you bring a camera, or at least your phone. The colourful houses, which look like they've just been dropped on the hillside, make for some great Insta shots!
#3 – Haedong Yonggung Temple – One of the best religious places to see in Busan
Considered one of the most beautiful temples in the whole of South Korea
One of the few temples in South Korea that overlooks the ocean
Easy to get to from the city centre
Why it's awesome: Dating back to the 14th century, Haedong Yonggung Temple is worth visiting as much for is history as it is for its serene and sublime location. It was built by Naong, a Buddhist teacher during the Goryeo Dynasty. Most temples in Korea are either in cities or up in the mountains. It's very rare that you'll get one so near the ocean, so that is a reason to visit in itself! This is without a doubt one of the most recognisable landmarks in Busan.
What to do there: The good news is its really easy to get to from the centre of Busan, and even more so from Haeundae Beach. So, if you've maxed out your sunbathing and swimming time, make this your next stop. During Buddha month, this is an incredible place to be, especially at night, as the temple is adorned with many lanterns. If you find the walk to the temple tricky, you can always stop for food on the way. Lining the steps up to the temple there are lots of street food kiosks selling street food, so you'll have no trouble keeping your energy up!
#4 – Busan Tower and Yongdusan Park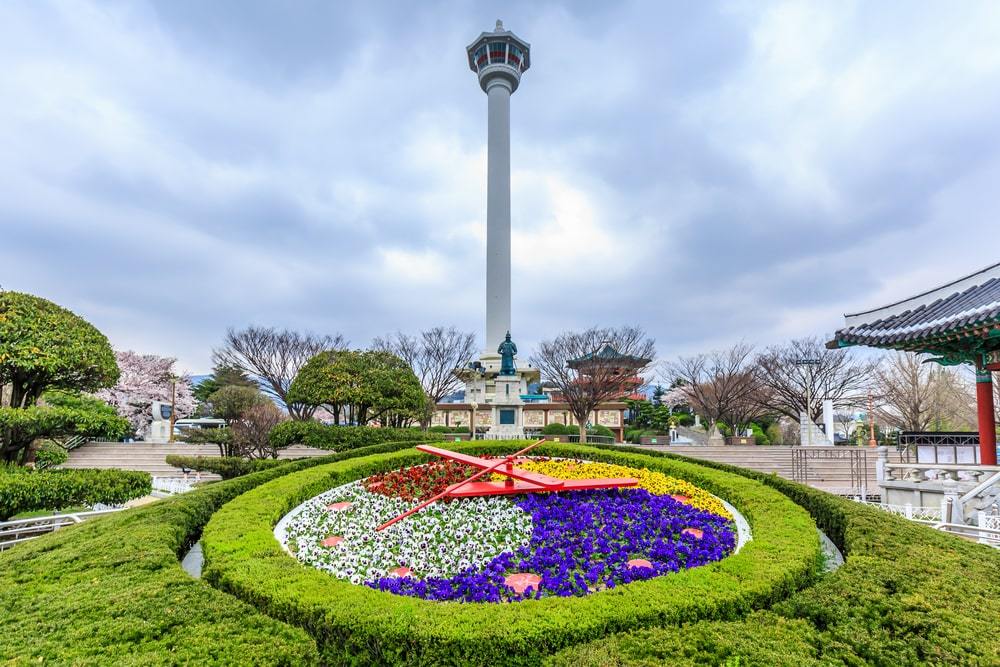 120-metre tower with city views
Park packed with attractions – one of the best places in Busan for a day out
One of the major landmarks in Busan
Why it's awesome: If you liked the sound of the city views from our best luxury hotel in Busan but your budget doesn't stretch to staying at the Park Hyatt, we've got an alternative for you. Yongdusan Park houses one of the tallest attractions in Busan, the 120-metre tower. From here you'll get great views of the city, as Yongdusan Park is actually pretty high up. Yes, Yongdusan translates as 'dragon's head mountain!'
What to do there: After you've taken in fantastic views of the city and snapped a few pictures, there's plenty more to do on ground level in the park. See the traditional Korean Bell housed in a building at the foot of the tower. Then, head to the Museum of World Folk Instruments to see beautifully preserved examples of instruments. If those aren't quite enough, be sure to check out the Flower Clock, the Bronze Dragon Statue, and the Locks of Love!
#5 – Jagalchi Fish Market
The biggest fish market in the whole of Korea
See species of fish you've never even dreamed of… then eat them!
Houses some of the best places to eat in Busan
Why it's awesome: Yes, it's impressive that Jagalchi Fish Market is the biggest of its type in Korea, but there's a lot more to get excited about than just that. Centuries-old methods have been passed down families to the vendors who work there today, who know a thing or two about how to prepare their fish. You'll see more species than you knew existed being prepared in a variety of different ways. Get to the market at 5 am to see it at its most vibrant and exciting!
What to do there: If you've managed to get to the market at the crack of dawn, well done you! Your reward is seeing the organised chaos of the middle-aged and married Korean women who work at the market. They're known as the jagalchi ajumma. It's hardly surprising that such a huge fish market is home to some of the best places to eat in Busan. Make sure you buy your fish off these women, before taking it upstairs. The restaurants on the top floor of the market will happily prepare your catch for you, exactly to your taste!
#6 – Jangsan Mountain – A beautiful and scenic place to check out in Busan
How to see Busan from the surrounding mountains
A moderate to difficult hiking trail
Especially beautiful in October and November
Why it's awesome: Sometimes you want to get away from the hustle and bustle of the city and really get some fresh air. Going hiking is a great way to do that, and in a city surrounded by mountains, it would be rude not to! There are a number of cool hiking spots, but one of our favourites is Jangsan Mountain. The mountain is split into lots of hiking trails suitable for different levels of fitness and experience. It takes about 2 hours to get to the top of the 634-metre high mountain!
What to do there: If you ask the locals what they like to do on a weekend, a fair few would recommend Jangsan Mountain! If you don't feel confident in getting to the top of the mountain, then select one of the routes that will take you halfway up. It'll still give you stunning views of the city. The mountain is dotted with silver grass fields, which sparkle in the sun. This effect is most noticeable and prettiest during October and November. So, don't miss one of the best places in Busan for hiking if you're visiting during those months!
#7 – Shinsegae Centum City – A great place in Busan if you love to shop
The largest department store in the world, according to the Guinness Book of Records
You can buy pretty much anything you want in here
Head to one of the biggest spas in Busan
Why it's awesome: Shoppers, listen up. Not only is this one of the best places in Busan for retail therapy, it's possibly one of the best in the world! That's because it's the largest department store in the world. At least according to the Guinness Book of Records anyway! It was originally Korea's first department store, built-in 1930. However, since then, it's expanded into the mega centre that it is today. Needless to stay, it's one of the fashion hotspots in Busan!
What to do there: It's not all about shopping though. There's lots to see in the shopping centre, including Busan Cinema Centre and the city's Museum of Art. There's even a golf course where you can practise your swing! If you're tired from trailing around the centre, don't miss Spa Land in the department store. Originally it was meant to be a water park, but when hot springs were discovered during the centre's construction, that plan changed. Now, 20 spas with a number of themed rooms for you to relax in!
#8 – Hurshimchung
One of the oldest spas in the Dongnae District
More than 40 baths to choose from
One of the hotspots in Busan – literally!
Why it's awesome: While you're in Busan, you'll want to experience the city's jjimjilbang culture, right? There are over 450 spas in the city so it can be hard knowing which one to choose. Although it won't offer you the most intimate experience, Hurshimchung (also spelled Heosimcheong) is one of the most popular. There's space here for more than 3,000 people, but don't worry, you won't all be in the same water! There are more than 40 baths here, so you should be able to find your own spot to relax and disconnect from the world!
What to do there: The name of these spas means "cleaning one's mind". So, try out a few of the different baths and see which one does that best! You can try the Cave Bath, Outdoor Bath, or Longevity Bath. Maybe the last one will extend your trip to Busan, who knows! The Dongnae District has been synonymous with spas for more than 2,000 years, and there are a couple of others to check out here if Hurshimchung isn't the one for you. Dongnae Outdoor Footbath is another spa with curative waters that are great for your skin.
#9 – Gwangbokdong Food Street – A must-see for foodies in Busan!
A narrow street with food stalls and restaurants
More of the best places to eat in Busan
A total feast for the senses
Why it's awesome: A whole street full of traditional Korean food? And you're asking us why it's awesome… Well, we'd better tell you anyways. The narrow streets of the Gwangbokdong District are home to this hidden gem – a food street that has every type of Korean food you could hope for and imagine. There are also a few spots to buy clothes here, but let's not pretend – it's the food we're here for!
What to do there: Wander down this narrow street before trying as many restaurants and food stalls as you can. It truly is a feast for the senses, so take in the sights of stall owners preparing their dishes, the smells of garlic and chilli frying and oil, which will really whet your appetite. Be adventurous! One of the best things to eat are tasty Korean dumplings. Just be aware – quite a lot here contains fish!
Is This the Best Daypack EVER???
#10 – Gwangan Bridge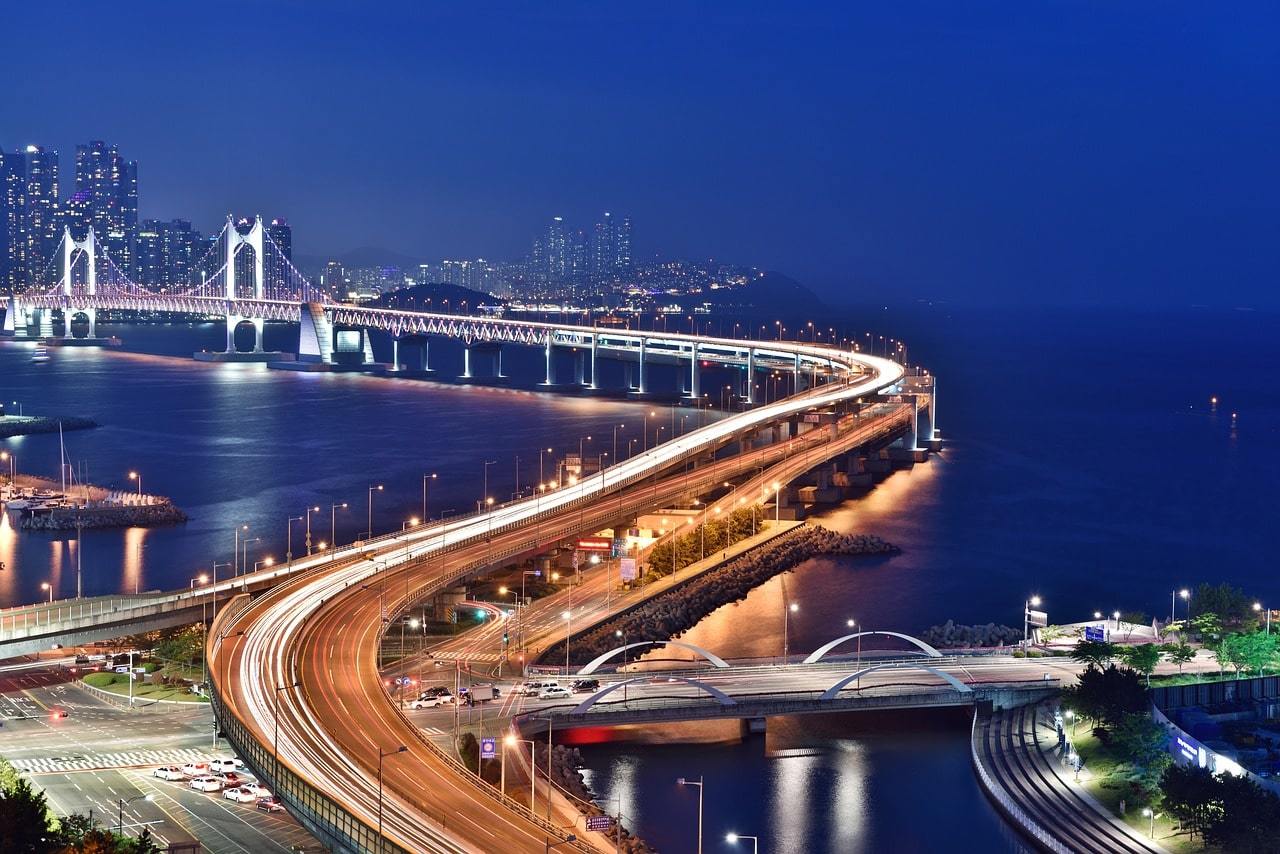 One of the most beautiful nightscapes in the country
The longest bridge in Korea
One of the most emblematic points of interest in Busan
Why it's awesome: Nightlife in South Korea isn't all about going to bars and clubs (although you're guaranteed a good time if you do that). No, sometimes it's just finding a beautiful spot to watch the city lights twinkling. One of those places is Gwangan Bridge. Whether you want to watch the 100,000 lighting effects from afar or stroll across the bridge which connects Haeundae-Gu and Suyeong-Gu, you shouldn't miss this off your Busan itinerary!
What to do there: As well as watching the magnificent light shows, this is just one more place you can experience the city's incredible seafood-centric cuisine. On the bridge itself, you'll find more of the best places to eat in Busan, whether you want to go fancy with fine dining, or just chill out with some street food!
Need help figuring out what to do and see? Use our Busan itinerary to gain some insider tips and knowledge!
#11 – Busan Museum – A fascinating educational place to visit in Busan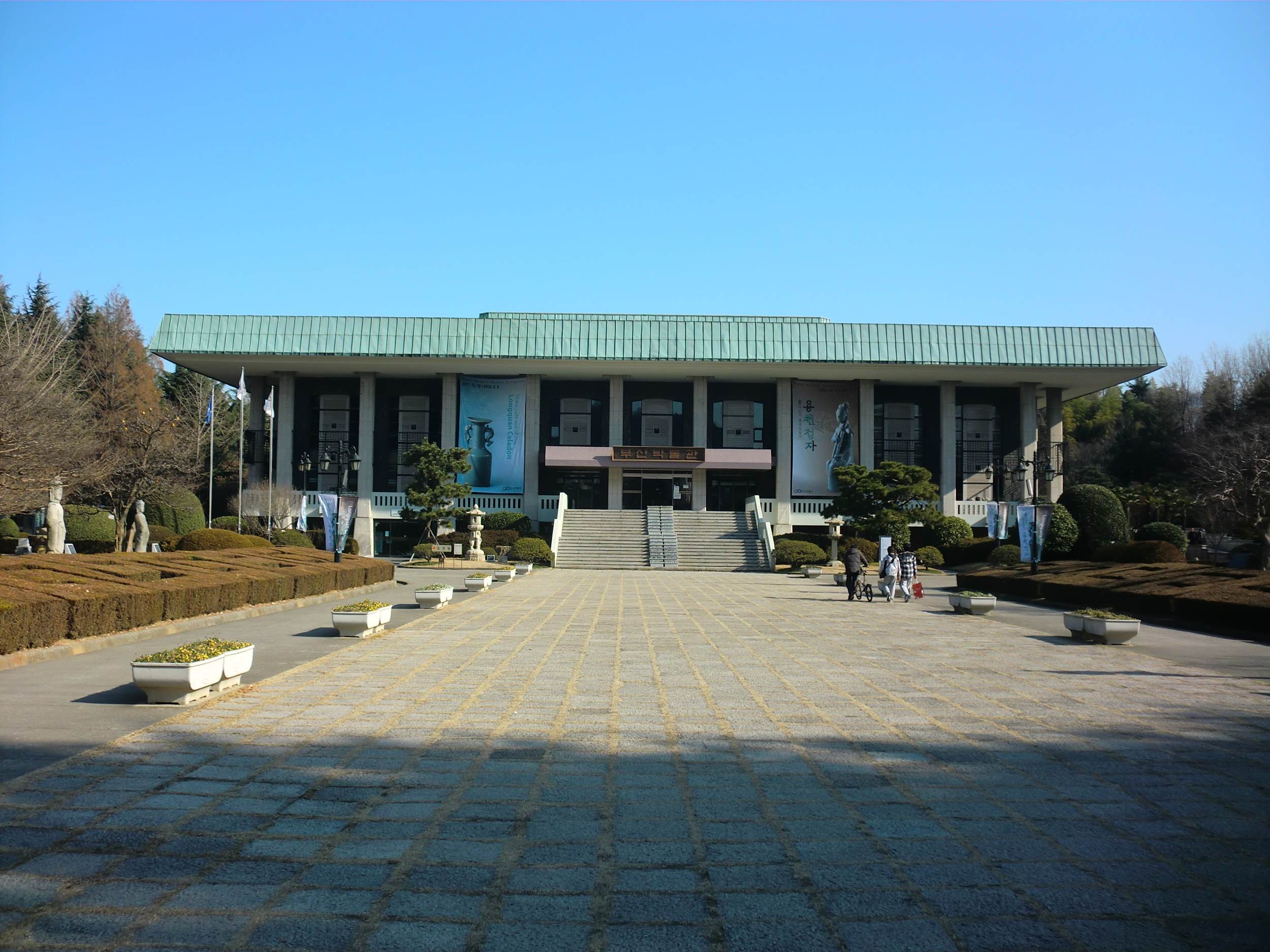 Why it's awesome: We've included a lot of outdoor, shopping, and culinary activities on our list of the best places to visit in Busan, but not too much in the way of history and culture. However, there's still plenty of it in the city, and the Busan Museum is the best place to learn about Korea's past. It was renovated and re-opened in 2002 and is packed with fascinating exhibits to help you learn more about this incredible country.
What to do there: Check out the ancient artefacts that date back to long before any borders were drawn around Korea. This museum will guide you through the country's history all the way to the Japanese occupation and the years after World War II. You can get involved with a Busan must do at the museum too – a tea ceremony. This is the perfect end to a day where you'll explore Busan's biggest and most comprehensive history museum!
Get insured for your trip to Busan!
ALWAYS sort out your backpacker insurance before your trip. There's plenty to choose from in that department, but a good place to start is Safety Wing.
They offer month-to-month payments, no lock-in contracts, and require absolutely no itineraries: that's the exact kind of insurance long-term travellers and digital nomads need.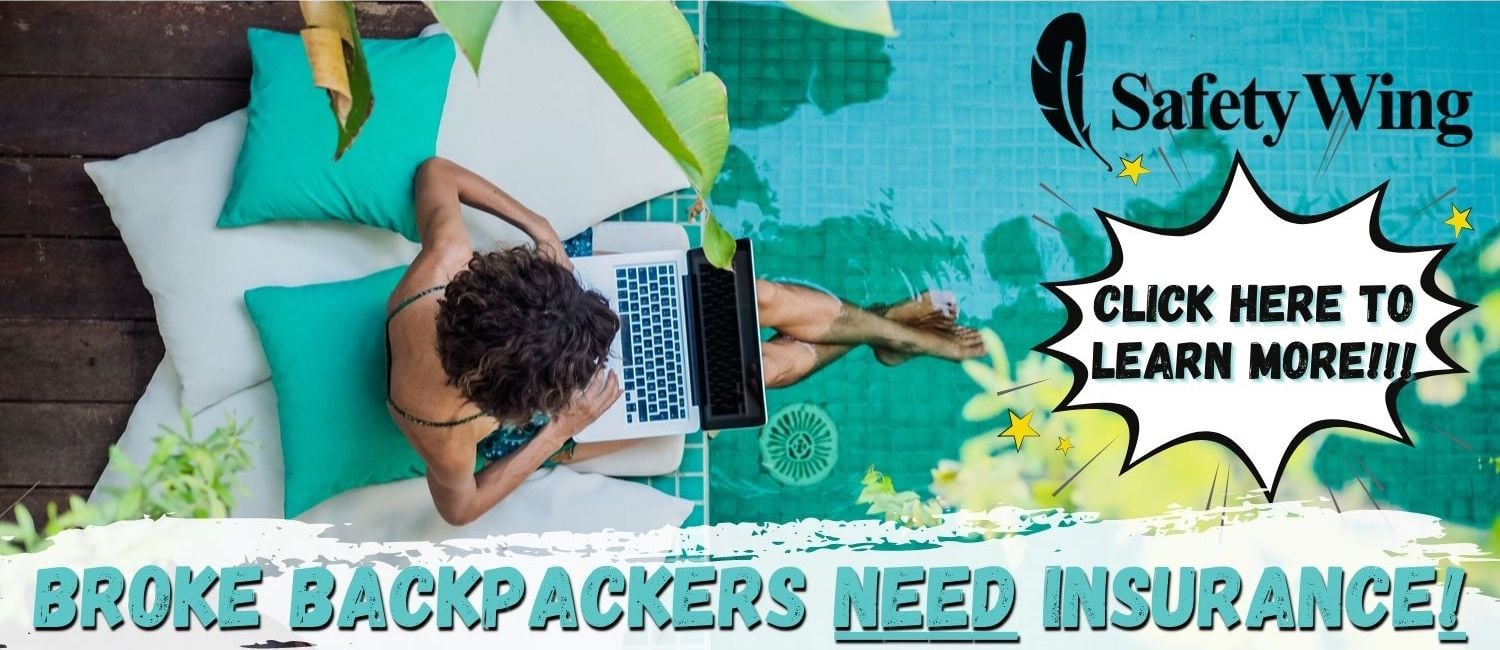 SafetyWing is cheap, easy, and admin-free: just sign up lickety-split so you can get back to it!
Click the button below to learn more about SafetyWing's setup or read our insider review for the full tasty scoop.
FAQ on the Best Places to Visit in Busan
Find out what people want to know about the best places to visit in Busan
Final Thoughts
So, that's all from our list of the best places to visit in Busan. We hope you've found this list useful, informative, and you're reading to make the most of your vacation in South Korea's 2nd city.
There are so many Busan vacation ideas on our list that you might actually struggle to fit them into a short trip. So, you can see just how much this incredible city offers to tourists. Whether you want to sample the culinary scene, learn about Korean history, or visit natural attractions like the beach and the mountains, you'll find something for you. One thing's for sure – your Busan itinerary is going to be pretty packed!
Just remember to keep our list of the best places to visit in Busan at hand. It'll take any stress out of planning your vacation. We hope you have a great time!
---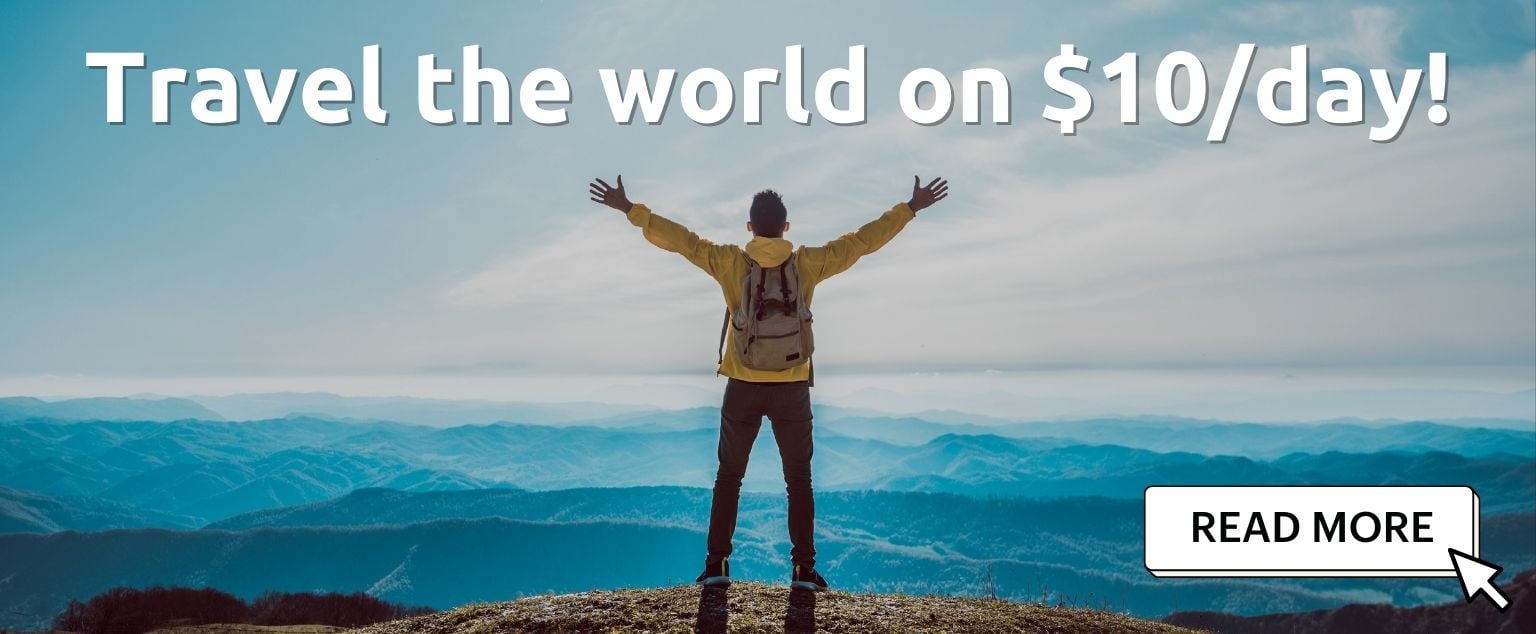 And for transparency's sake, please know that some of the links in our content are affiliate links. That means that if you book your accommodation, buy your gear, or sort your insurance through our link, we earn a small commission (at no extra cost to you). That said, we only link to the gear we trust and never recommend services we don't believe are up to scratch. Again, thank you!