Is the sheer regularity and predictability of life wearing you down? Is your 'career' job just an endless cycle of working for someone else's happiness? Surely we know there must be more to life than this, more to being stuck in traffic twice a day as your only slice of free time gets eaten away.
It's time to unpack those dreams you placed by the wayside, bid goodbye to the inflexible path you're on, and embrace moving to Brazil. Escape the things you know too well and discover a brand new world, full of exciting culture, festivals, and a vibrant natural world.
Brazil is packed to the rafters with amazing beaches, colorful cities, and plenty of opportunities for expats.
If you have long dreamed about living in Brazil, you will know that there'll be a ton of research involved. But that's where we've come in, to help lay the groundwork and discover what the cost of living in Brazil really is.

Do You Want to Travel FOREVER??
Pop your email in below to get a FREE copy of 'How to Travel the World on $10 a Day!'.
Why Move To Brazil?
Moving to Brazil will open up doors that would be slammed shut back home. Brazil is exciting, unpredictable, and action-packed. In short, it is not a one-paced life.
Brazil is very popular with tourists and backpackers for this very reason. They travel to Brazil to see exotic beaches, towering mountains, and wonderfully mad streets in order to give their travels a unique flavor.
If you are tired of meandering through bitter winters, with the only reprieve being a Sunday BBQ with the big game on, then Brazil offers the chance to remix your life for the better.
With great weather year-round, you will be able to seek the outdoors before and after work. On the weekends, you can fill your time with new restaurants, day hikes, and activities. Even more importantly, Brazil's growing economy means the quality of work opportunities for expats continues to rise.
But you need to keep your feet on the ground, it isn't all sunshine and rainbows. English isn't widely spoken here, so learning Portuguese is something you should begin before moving to Brazil. Despite the increase in opportunities for expats, gaining a work visa for Brazil can quickly become a major pain in the ass.
Cost of Living in Brazil Summary
Ok, so we haven't scared you off! Now it's time to dive into what your basic cost of living in Brazil will be. It's important not to wing your budget, as a lack of money can quickly see you returning home on the next flight.
Fluctuations of course will occur based on where you decide to settle down. Your cost of living in Brazil will vary based on whether you rent a high-rise apartment in Rio or a basic home in the countryside.
Overall this budget will give you an idea of what a comfortable lifestyle goes for when living in Brazil. These figures have been compiled from locals and expats alike from a variety of reputable sources.
Cost of Living in Brazil

| Expense | $ Cost |
| --- | --- |
| Rent (Private Room Vs Large Apartment) | $250 – $900 |
| Electricity | $50 |
| Water | $10 |
| Mobile Phone | $20 |
| Gas | $0.88 (Litre) |
| Internet | $20 |
| Eating Out | $3 – $20 |
| Groceries | $80 |
| Housekeeper (less than 10 hours) | $35 |
| Car or Scooter Rental | $300 – $750 |
| Gym Membership | $22 |
| TOTAL | $800 – 1900 |
What it Costs to Live in Brazil – The Nitty Gritty
Now that we have our basic budget sorted, let's look at the cost of living in Brazil in more detail.
Rent in Brazil
If there's only one thing in life that follows us everywhere (aside from taxes), it's that pesky rent bill. Sure you may be moving to Brazil to escape monotony and experience a new way of life, but rent will still remain your biggest expense.
Brazil has a variety of different living spaces depending on the town or city that you move to. If you want to avoid living in the 'favelas' in major cities, your best bet would be to rent an apartment.
Rent prices change in each city, for example, an apartment in Brasilia will cost 10% less than in Rio de Janeiro. While rent in Salvador will be half of that in Brasilia.
Likewise as you move out of the city, rent prices will begin to fall. But keep in mind, your transport cost may rise and traffic in Brazil can be a thumping headache.
Where you choose to settle down will come down to what your goals are. Do you want to be in a quiet and peaceful area? Close to schools for the kids? Or do you want all the fun on your doorstep?
If you want to remain close to the action then living within the downtown areas will be the way to go. After all, you didn't move to Brazil just to be on the outside looking in! When the weekends come around you'll enjoy having restaurants on your doorstep, along with easy access to local beaches and walking trails.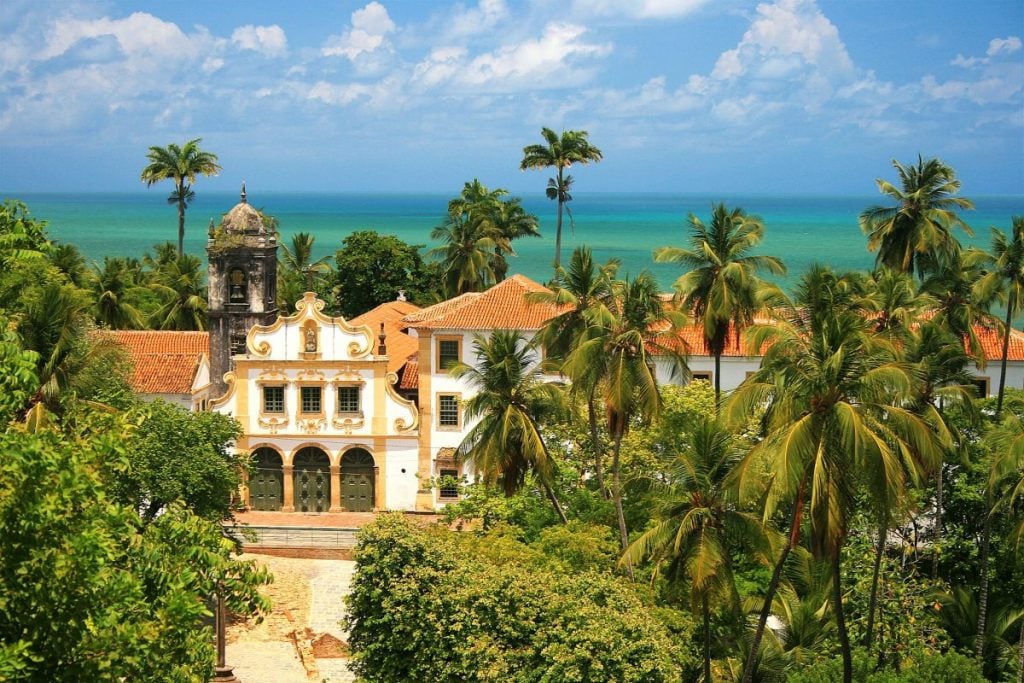 The wonderful thing about Brazil is that there are numerous mid-sized cities that provide all the amenities of their big brothers at less of a cost. Places like Curitiba, Florianopolis, and Belo Horizonte (beautiful horizon) are well worth exploring for these reasons.
Getting on the ground and spending time exploring is one of the best ways to find your home in Brazil. English-based websites are aimed purely at expats but can have their drawbacks, with hiked prices. It is best to use Portuguese sites to get more accurate prices for your neighborhood.
Hiring local estate agents is another popular way to go, although this can eat into your budget due to their fees. A free way to go about your search is to simply mingle with locals and expats along with scouring local newspapers can also bring great results.
Shared Room in Brazil – $250
Private Apartment in Brazil – $700
Luxury Option in Brazil – $1500
Although you might be super excited to begin living in Brazil, you shouldn't jump on the first great deal you find. Have some money on the bank purely for those first few weeks as you search for your new home. Renting an Airbnb for two weeks at a time will give you a great base for beginning your adventure.
Need a Crash Pad in Brazil?
Need a Crash Pad in Brazil?
Short Term Rental in Brazil
This modern apartment in Rio de Janeiro is the ideal place to base yourself as you gather your bearings in Brazil. It's got everything you'll need for a comfortable stay until you find a more permanent place to call home.
Transport in Brazil
Getting around Brazil can be maddening at times, and slow at others. Location plays a big role in what you should expect once you are living in Brazil.
For example, major cities like Sao Paulo and Rio de Janeiro are full of taxis along with buses and convenient metro systems. They're also major airport hubs.
Comparatively, smaller towns along the coast and inland may only have access to a public bus system that can easily become overcrowded.
Taxis in general are a good way to go, and aren't often expensive. But as always, expats should be aware of taxis playing games to newcomers. Hiring 'radio taxis' which come with pre-paid fares are a good idea while you find your footing.
Taxi drivers can also offer business cards for future calls, which will help you get around town easier.
Driving in Brazil can be difficult as some of the roads are consistently in disrepair. Traffic between major cities can be congested and isn't helped by a lack of a long-distance train system. Most expats choose to own a car purely for flexibility.
Taxi Ride (Airport to City) – $10
50cc Scooter Rental (per month) **or equivalent** – $950
Food in Brazil
One of the best parts about moving to a new place is all the different food you will get to try. Sure there may be a Brazillian inspired restaurant in your home town, but it will never be as good as the real thing.
Brazillian cuisine shifts and changes depending on where you find yourself. You'll find mouthwatering Bahian cuisine on the coast that has very strong African influences. While to the north you'll discover Amazonian fish along with the more European-style meals in the south of Brazil.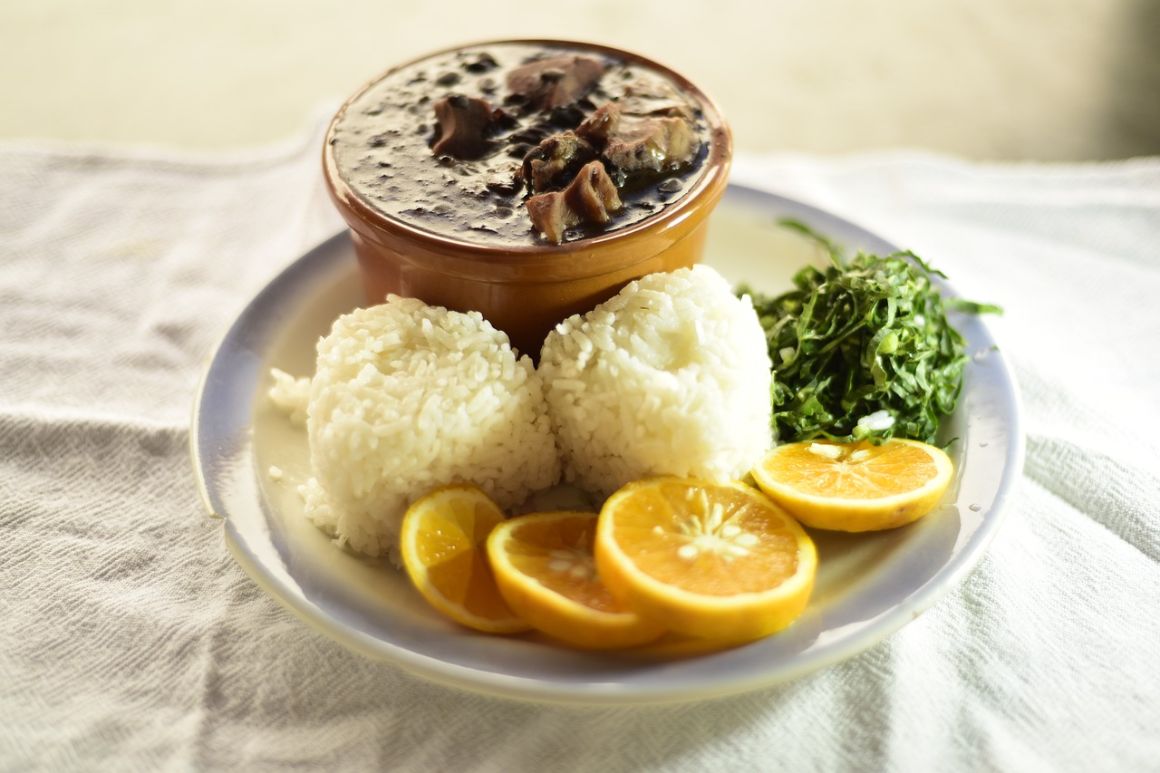 Of course the temptation would be to eat out often and try to experience it all. But that is one way to eat into your budget, and the dinner bills will rack up quickly. You live here now, you've got time. So find a happy medium.
A traditional dish such as moqueca (a rich stew of rice and fish) can go for as little as $1. A more extravagant BBQ buffet will fetch you around $7.
Groceries in Brazil are inexpensive and your bill can remain quite small if you buy local produce. Staying way from imported goods is a great way to eat well and save a dollar or two.
Milk (1 litre) – $0.80
Loaf of Bread – $1.30
Rice (1kg) – $0.95
Eggs (dozen) – $1.45
Beef Round (1kg) – $5.80
Apples (1kg) – $1.60
Tomatoes (1kg) – $1.15
Potato (1kg) – $0.90
Drinking in Brazil
Over time, tap water in Brazil has become safer to drink, and it's typically okay to do so. However, because of the treatment process, the taste may take some time to get used to.
For this reason, the majority of locals drink bottled and filtered water and leave the tap water for brushing their teeth. Keeping a few bottles of water in your fridge will be a handy habit to pick up, so you don't find yourself dehydrated on the way to work.
Fortunately the cost for a 1.5 litre bottle of water will only run you around 60 cents.
Alcohol is Brazil remains dirt cheap and can even be picked up at your local grocery store. A domestic half-litre beer will cost just $1, while your imported beers go for $2.50. You will see a slight increase in restaurants, although this can be pretty minimal if you stay out of the tourist hotspots.
Why Should You Travel to Brazil with a Water Bottle?
Whilst there's a lot that we can do when it comes to traveling responsibly, reducing your plastic consumption is one of the easiest and most impactful things you can do. Don't buy one-use water bottles, don't take plastic shopping bags, and forget straws. All of this just ends up in landfill or in the ocean.
Keeping Busy and Active in Brazil
Moving to Brazil just to spend your free-time at home would be remiss and go against many of the reasons you moved here in the first place. Fortunately locals love nothing more than getting outside and being active, so you'll find plenty to do.
If there is one thing the Brazilians do well (aside from throwing epic festivals), is staying fit and living healthy. Brazil is home to the second biggest fitness industry in the world behind the U.S. Brazilians are a super-fit nation compared to much of the world, which is helped by having lots of free activities and a passion for getting their sweat on.
From beach volleyball and soccer in the streets to jiu-jitsu and polo, there is an abundance of games, training, and activities to do. Taking part in these activities is also a great way to meet locals and become more in tune with their way of life.
Beach Volleyball – Free
Capoeira Class – $10
Brazilian Jiu-Jitsu (Month) – $40
Local Walking Tour – Tip Based
Surfing Lesson – $30
Salsa Dance Class – $25
School in Brazil
Even with economic growth, schools in Brazil remain largely underfunded. Social and structural issues along with the curriculum have created further issues in trying to modernize schooling in the country.
In addition to classes at public schools being taught in Portuguese, many expats decide to send their children to private or international schools. Fortunately, there are many to choose from. These are generally found within the major cities of Brasilia, Rio de Janeiro, and Sao Paulo.
Private schools offer a much higher quality of education compared to public schools. However, they are still taught in Portuguese. International schools are usually taught in English and follow either the British or U.S. curriculum. There are also options for French, German, Spanish, and Italian international schools.
Prices for international schools vary depending on location and the grade your child is in. You can expect to pay around $3,000-$9,000 per year.
Is This the Best Travel Pack EVER???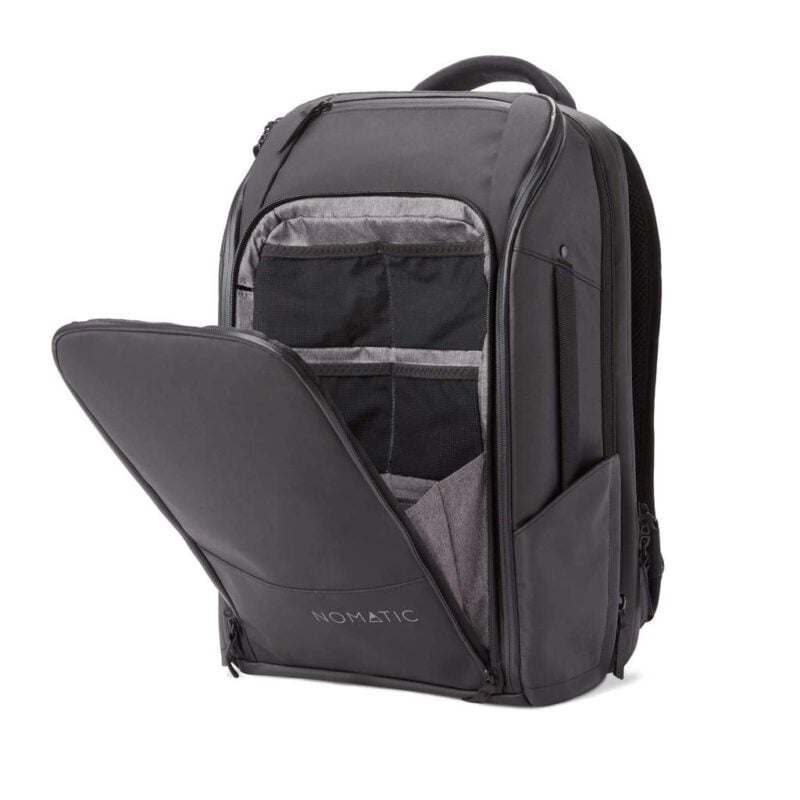 Medical Costs in Brazil
Getting sick or having an accident can happen anywhere, so it's nice to be on top of what to expect here in Brazil.
Healthcare in Brazil is available at both a public and private level. The standard of public healthcare will likely be lower than what you've experience in the past. Which is why those that can afford it take up private health insurance.
If you are moving to Brazil on a resident visa you will be able to access free public healthcare at any government hospital. This also includes doctors' visits and prescription medication. English-speaking doctors can be hard to find, especially outside of the major cities. Keep this in mind when thinking about where you would like to live.
Private healthcare is of a higher standard, but of course, comes at a cost. Private care in Brazil happens to be some of the most expensive in South America. It is more expensive in major metro areas but your options for care will also be greater.
The majority of expats will take out international health insurance to help deal with these costs. A great way to tick this box off before you leave is to sign up for SafetyWing.
SafetyWing offer a monthly healthcare plan which covers Digital Nomads, expats and long term travellers. We have been using it ourselves for a while now and find them to provide great value.
Visas in Brazil
Gaining a basic tourist visa for Brazil has become easier over the years. This is greatly due to the visa-waiver program that has opened more doors to backpackers and tourists than ever before.
Countries that don't need a visa to travel to Brazil include the US, UK, New Zealand, Ireland, and South Africa. Travelers from these countries and those who have been granted a visitor visa can explore the beauty of Brazil for 90 days, with the option of staying for a further 90.
If you are thinking about what living in Brazil would be like, traveling down here beforehand will give you a great insight into your potential new home.
The temptation of Digital Nomads is to make the most of the tourist visa and spend a glorious 6 months in Brazil. However, there are limitations such as work restrictions to consider, and working online remains a grey area.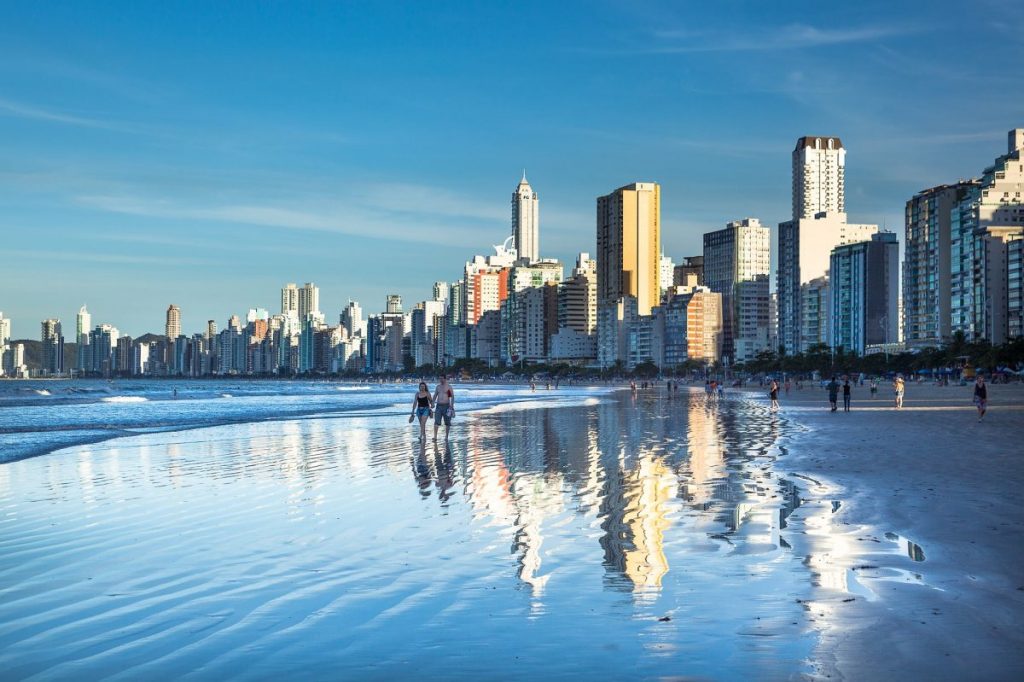 While it is easy to travel here, once you have decided to move to Brazil be prepared for a rude awakening.
One of the drawbacks expats talk about when it comes to moving to Brazil is the nation's slow bureaucracy. Those looking at a permanent move to Brazil should get some non-expiring food and be prepared to hunker down and be patient.
There are a variety of permanent visas that will allow you to stay in Brazil long-term. These can be investment, work permits, family-oriented, and popular retirement visas.
Obtaining these visas can be done by yourself however its a lengthy and tricky process, so an immigration lawyer is recommended. If you have a spouse coming along with you, keep in mind that Brazil does not automatically grant working rights to married partners.
Banking in Brazil
Compared to other parts of Brazilian life, banking here is efficient and well-developed. This will be a nice change of pace after dealing with the complicated visa process.
Step out in the morning and have a bank account by the time you return home (provided you have the right documents). Only those on a permanent residency visa can open a bank account in Brazil.
When it comes to choosing your bank account, Brazil does a few things you may not be used to. For example, banks charge users a percentage for every transaction. In addition, some online banking services are only available in Portuguese.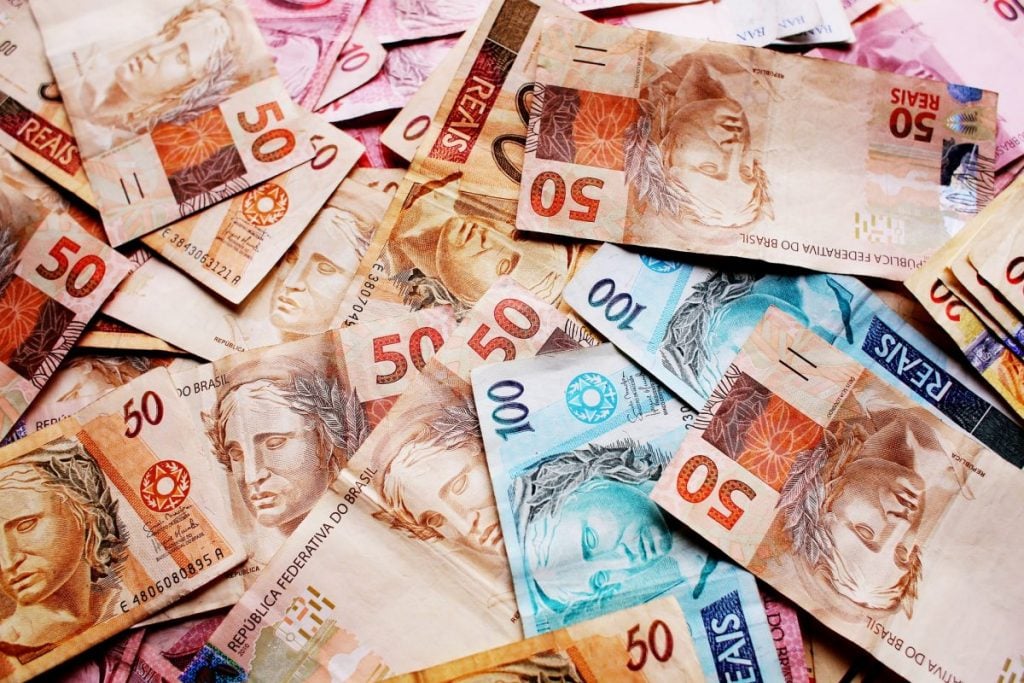 ATMs are widely available throughout Brazil. Keeping a decent amount of cash on hand will help you when traveling around less-populated parts of the country. Smaller restaurants and cheap eateries will also prefer cash payments.
If you'd prefer not to open an account or don't have a permanent residency visa, using your home bank card is a quick way to rack up international fees. This willcanquickly blow a sizeable hole in your budget.
Instead, you can avoid these fees by grabbing a travel card through Transferwise. You can send money from your home account for free using Payoneer!
Taxes in Brazil
You may have escaped the cold winters for the warm Brazilian sun, but the tax man has also come along for the ride.
Brazil runs a pay-as-you-earn (PAYE) tax system. So, if you work for a local company they will take it out of your pay before it hits your bank account. At the end of each tax year, you will file a tax return.
If you have started a company of your own, consult with a professional for all the relevant ins and outs.
If you are working online or living in Brazil on your own means, you may still have to pay taxes back in your home country. You can speak to an advisor if need be.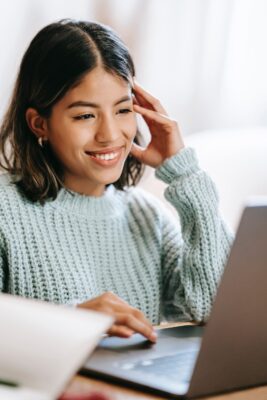 Earn $$$ ONLINE Whilst Travelling the World!
Keen to live the digital nomad dream while travelling the world? Who the hell isn't?
Teaching English online is a surefire method to earn a consistent income on the road. Work from anywhere, change some lives, and earn some dollaridoos while you do it!
Check out this detailed article for everything you need to know to start teaching English online.
So we have covered the basic costs of living in Brazil and everything looks hunky dory. But how often in life does the unexpected happen, right when we least need it? That trip to the hospital that happens right after we got our bills paid off. These things happen in life, and they may (hopefully not) happen during the early days of your adventure to Brazil.
There are things to keep in mind that don't fall into the basic budget. They are expenses that lurk in the shadows and wait for the worst moment to appear. Having some money tucked away for such events will help you settle in and ensure you aren't on the first flight back home.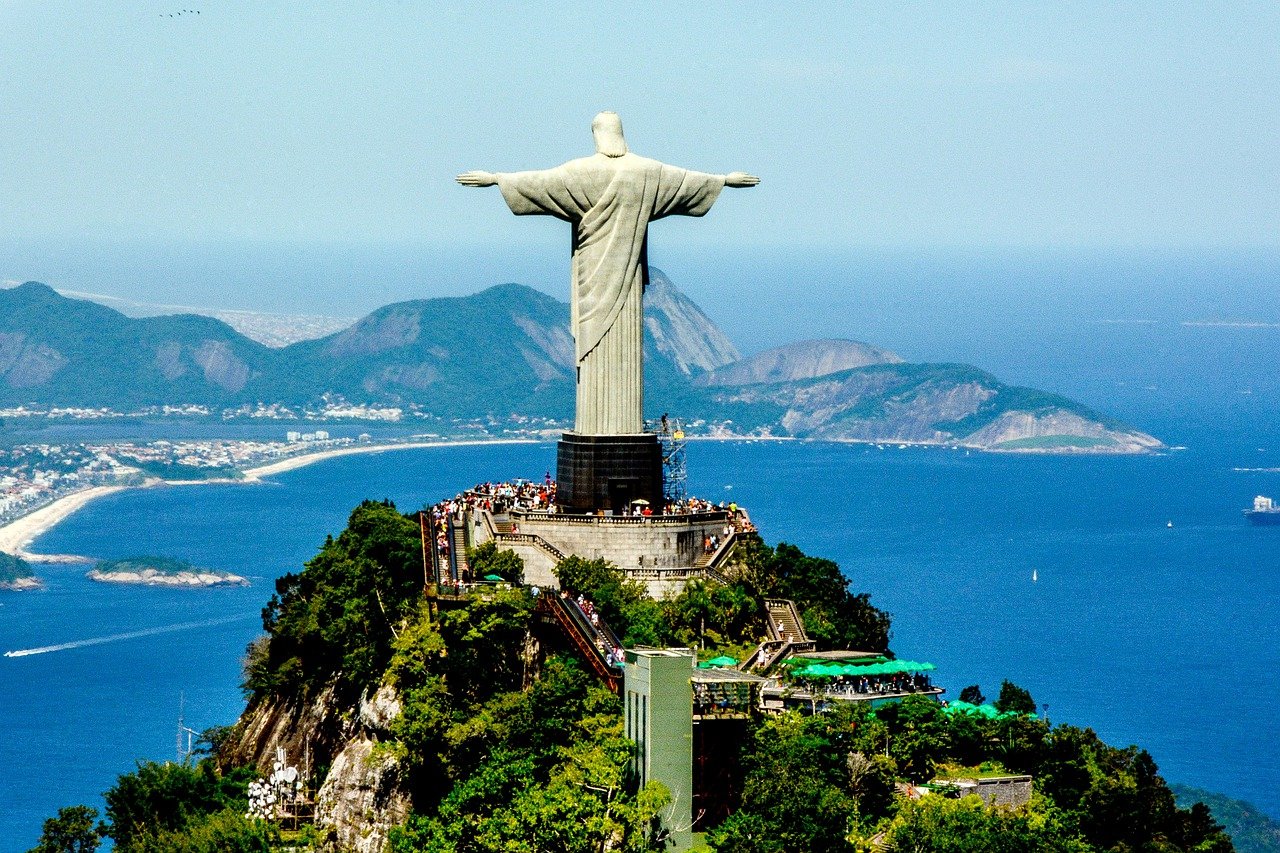 Brazil on paper has a pretty low cost of living, but things can change quickly if you stop earning US dollars and begining banking Brazilian Real.
The strength of the local currency has grown weaker in recent years. It makes buying imported goods more expensive for locals. This is apparent for anything from an imported wine to a brand new iPhone.
Family life will continue to go on back home, which means there. is always a chance you will need to purchase a last minute flight home. 11th hour flights from Brazil to North America and Europe can range from $500 to over $1000.
Having some money tucked away for such events will help you settle in and ensure you aren't on the first flight back home.
Insurance For Living in Brazil
Brazil has a repuation for being one of the more dangerous countries in the world. The situation in Brazil isn't improving either, despite a growing economy. The gap between the rich and poor continues to widen, forcing more people to commit opportunistic crimes like theft.
There are however ways to enjoy the country, explore its sights and live comfortably without the constant fear of crime. Exercising common sense, sticking to areas you know will and maintaining your wits about you when it crowded places can go a long way to feeling at home in Brazil.
Taking out some insurance prior to landing in Brazil, will not only make you feel safer but also protect the things you love the most. Getting insurance with SafetyWing will keep you covered and take a load of weight of your shoulders.
Month to month payments, no lock-in contracts, and no itineraries required: that's the exact kind of insurance digital nomads and long-term traveller types need. Cover yo' pretty little self while you live the DREAM!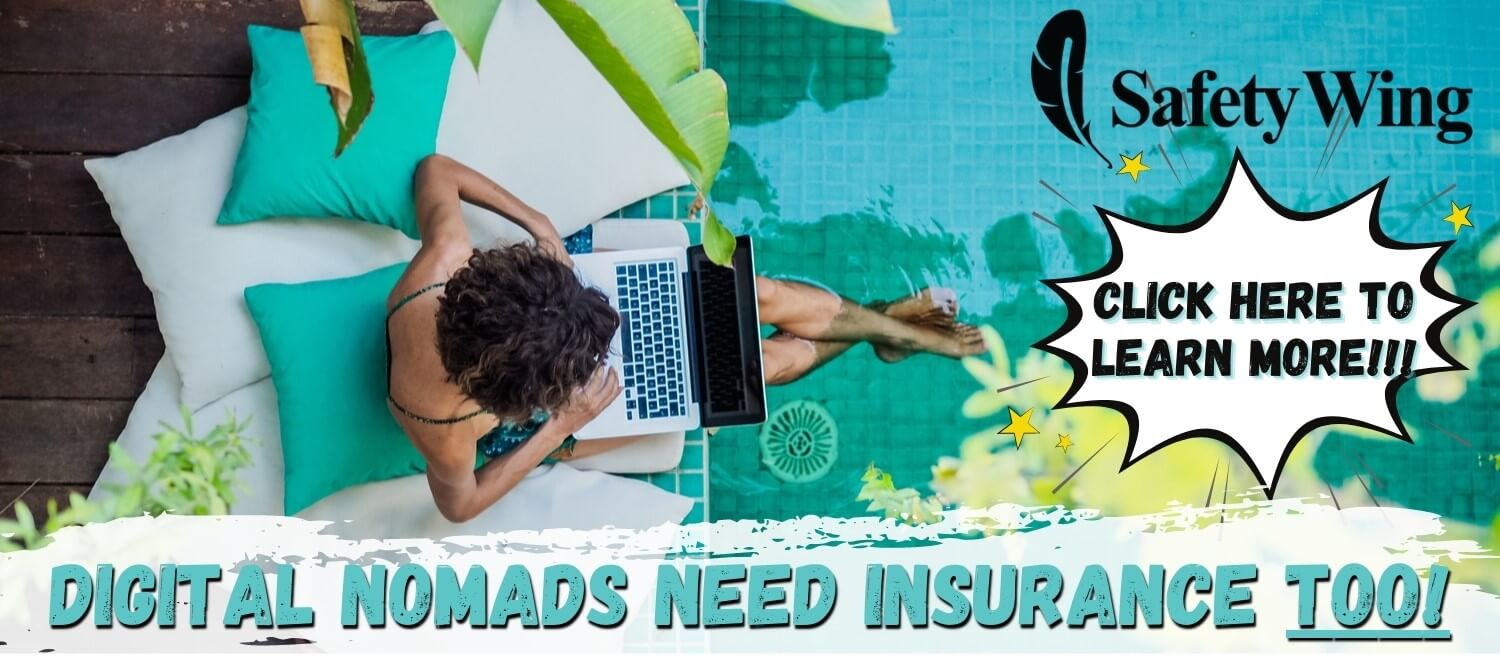 SafetyWing is cheap, easy, and admin-free: just sign up lickety-split so you can get back to work! Click the button below to learn more about SafetyWing's setup or read our insider review for the full tasty scoop.
Moving To Brazil – What You Need To Know
Now that we have worked through your budget, let's dive into what the actual move to Brazil will look like.
Finding a Job in Brazil
Gaining employment in Brazil can be an adventure in itself. It will take time, patience and a little bit of luck.
The struggle many people have in finding a job in Brazil is that hiring can be highly social. Potential employees use personal connections to secure employment which works against those that aren't even in the country yet.
For those looking at highly competitive positions, speaking fluent Portuguese will be a huge leg-up over other expats and will help put you on par with local applicants.
The wages you'll find will be lower than what you are used to back home, even in upper-management levels.
Brazil has major oil, mining and car industries along with being home to Embraer one of the world's largest jet manufacturers. An attraction option for a lot of expats is to instead teach English. This is a great way to both secure employment and a residency visa which will allow you the time to find your footing and progress to other industries.
Where To Live in Brazil
You could spend months traveling through Brazil. If you already have work sorted, your choice will be fairly simple. But for those who get to pick and choose, well you'll have plenty of options on your plate.
Trying to pick a place to move to can be quite a tricky endeavor, even more so if you don't want to live in the more popular areas.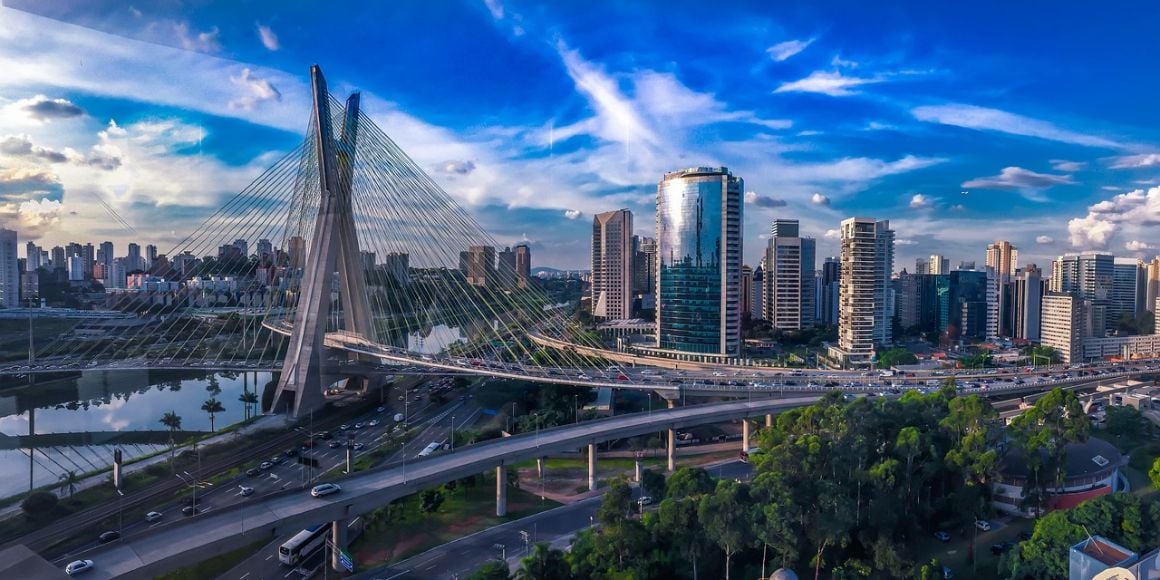 Like it's food, the Brazilian lifestyle can change quite dramatically depending on what region you end up living in. From the rich southern culture that is home to 3 of Brazil's biggest cities, to the thriving northern states, who house some of the country's most fascinating history, you should get on the ground and explore before committing.
With that being said, here is an overview of four main cities to consider when moving to Brazil.
Brasilia
Brasilia is the federal capital of Brazil and brings the same powerful administrative vibe that you'll find in other capital cities. As a planned city it is well spread out and has less issues with traffic compared to elsewhere.
It has a different way of life compared to Brazil's other major cities and comparatively is quite a safe place to live. There is a great mix of beautiful architecture and natural surrounds, including the Itiquira Falls. The waterfall stands at over 160 meters and is one of Brazil's most awe-inspiring sights.
Brasilia has its drawbacks in relation to career opportunities for expats. Those that work indirectly or for the government will find they can lead comfortable lives. However, with a lack of secondary industries and higher cost of living, enjoying the perks of Brasilia becomes more difficult.
The Capital City
The Capital City
Brasilia
As the capital of Brazil, Brasilia's atmosphere is different from that of other major cities. It may not provide many job opportunities, but those who do find work will also enjoy plenty to explore on days off. The city is well-connected to other areas and is surrounded by incredible scenery.
São Paulo
São Paulo is not just the biggest city in Brazil, but also the largest in South America. It is huge, intimidating, and can be a bit of an acquired taste if you aren't a fan of megacities.
The concrete jungle that is São Paulo has a reputation for embracing expats and newbies to the city. This results in a rich mix of cultures that plays out in the city's restaurants and bars.
What has drawn most people to stay in São Paulo is the sheer amount of opportunity that exists here on the business front. São Paulo is the center of Brazil's international business scene and creates plenty of chances to network, expand and grow in multiple industries.
Of course, the cost of living in Sao Paulo is the highest of any place in Brazil, with prices across the board being 15% higher on average than in Rio de Janeiro.
Culture & Job Opportunities
Culture & Job Opportunities
São Paulo
São Paulo is massive – and comes with its fair share of employment opportunities. Aside from that, it's a melting pot of cultures and boasts an abundance of bars and restaurants. This does come at a cost, however, as the city also has the highest cost of living in Brazil.
Rio de Janeiro
When you see a postcard from Brazil, it will almost certainly have a photo of Rio de Janiero. The iconic Brazilian city has catured the hearts of many wanderer along with motivating expats to drop it all and build a life here.
It's not hard to see why, with towering mountains in the background and a parade of white sand beachs to explore. The tropical weather has everyone outside, socializing, being active and enjoying the sheer beauty of Rio.
But is it all that it's cracked up to be? Rio de Janeiro's weaknesses are well documented from high crime rates to a great deal of poverty in and out of the city limits.
Rio's sense of optimism however has never waivered and it continues to be a place of great opportunity for expats. All those considering coming to Rio should do so, but be sure to put the rose-colored glasses aside beforehand.
Tropical Weather & Festivals
Tropical Weather & Festivals
Rio de Janeiro
Rio is one of the most popular tourist destinations in Brazil. It's not the safest area to live in but does provide plenty of job opportunities. Most expats are drawn in by the tropical climate and festivals that take place each year.
Salvador
Built to serve as a defense for the early Portuguese colonies, Salvador has a beautiful array of old architecture that can make walking through it's streets incredibly rewarding.
Salvador has long been a major part of Brazil's economy. Opportunities for work are more diversified here than elsewhere, although foreigners will need to promote their specialist skills.
The high crime rates will follow you to Salvador, which can make you pick and choose which areas to spend most of your time in. But there is never a dull moment here. Drums will beat randomly around the corner, concerts will begin and end and capoeira circles will form in the town squares.
Your weekends can be completed by walking by centuries of hisotric buildings on the way to your local coffee shop. A short trip out of town with have you in the beautiful green countryside. And let's not forget Carnaval!
Culture, Festivals & Scenery
Culture, Festivals & Scenery
Salvador
Salvador is home to the world's largest Carnaval festival and is a vibrant place to be year-round. As the capital of Bahia, Salvador offers a glimpse into Brazil's colonial past and is home to numerous religious sites. The nearby national park provides a great getaway from the bustle of city life.
Brazilian Culture
Brazil is the fifth most populous nation in the world, with a local culture that has been formed from around the globe. This has created an incredibly rich and diverse way of life that can provide it's own fair share of culture shock.
One of the more obvious differences for those moving from 'western' countries is the little things like greetings and basic etiquette. Conversations are more animated which is considered polite and shows you are engaged with the conversation. Greetings can take some adjusting to if you are unfamiliar with a kiss on the cheek from a new friend.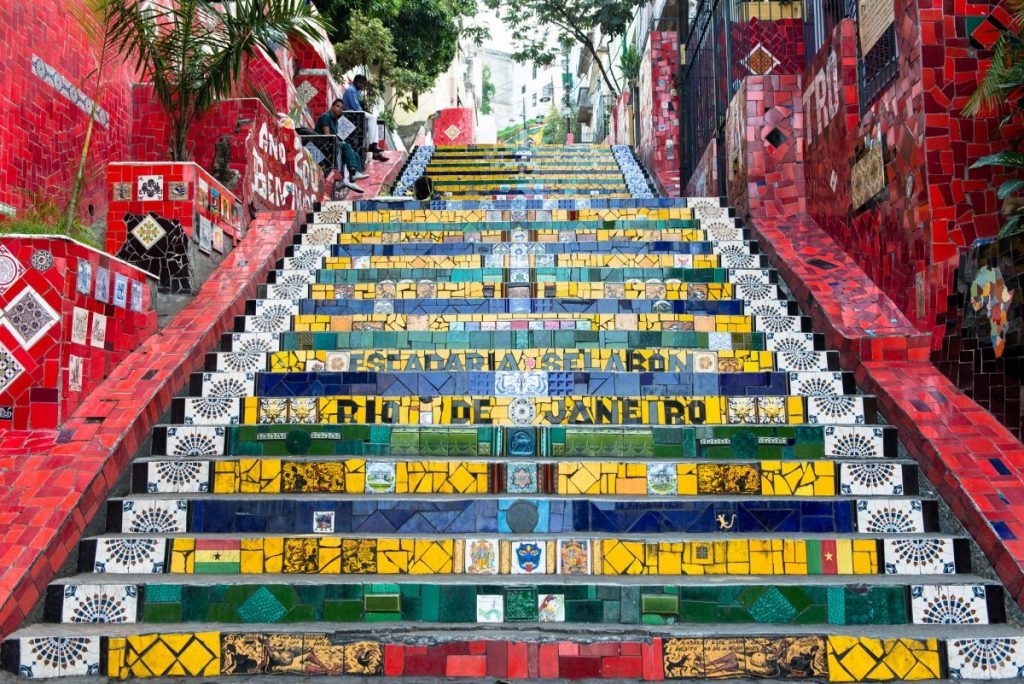 Conversely to other countries, expats are more likely to mingle with locals rather than live in bubbles with other foreigners. This is great news if you are excited to immerse yourself in Brazilian culture. However, a passing knowledge of Portuguese will go a long way to helping you here.
Pros and Cons of Moving To Brazil
As much as we have fallen in ove with Brazil, she's not perfect. Lets look at reasons to move and not to move here.
Pros
Great Weather – You can enjoy an active, outdoor lifestyle 12 months of the year.
The People – Brazilians are optimistic, happy, and positive, and more likely to open arms to expats.
Growing Economy – Despite recent struggles, Brazil still has a developing economy with opportunities for foreigners.
Vibrant Culture – There is always something exciting going on, from festivals to events and a tasty food scene.
Cons
Cost of Living – Things can quickly add up in Brazil if you want to live in the more upscale areas on a lower salary.
Tax Rate – Brazil has one of the highest tax rates in Latin America, while public investment remains low.
Safety – Due to wealth inequality there are high crime rates throughout Brazil.
Government Services – Poor access to healthcare and inconsistent public education forces people towards the private sector.
Living as a Digital Nomad in Brazil
There is much to love about being a Digital Nomad in Brazil, even more so if you are living off a stronger foreign currency. Sure Brazil presents its fair share of challenges, but the travel opportunities make it all worthwhile.
You will find a flourishing community of Digital Nomads in Brazil. They aren't just in the usual places either. Mid-sized cities like Florianopolis and Jericacoara provide a sweet spot for nomads seeking a balance between solid internet and cheaper cost of living. There are opportunites to network and rent out co-work spaces, which we talk about below.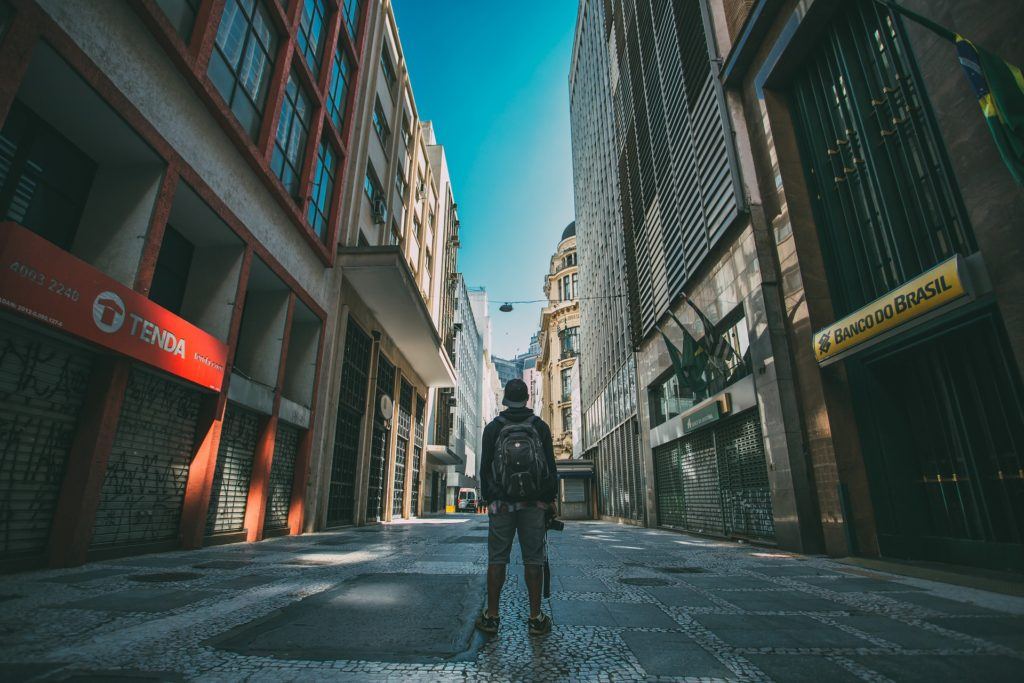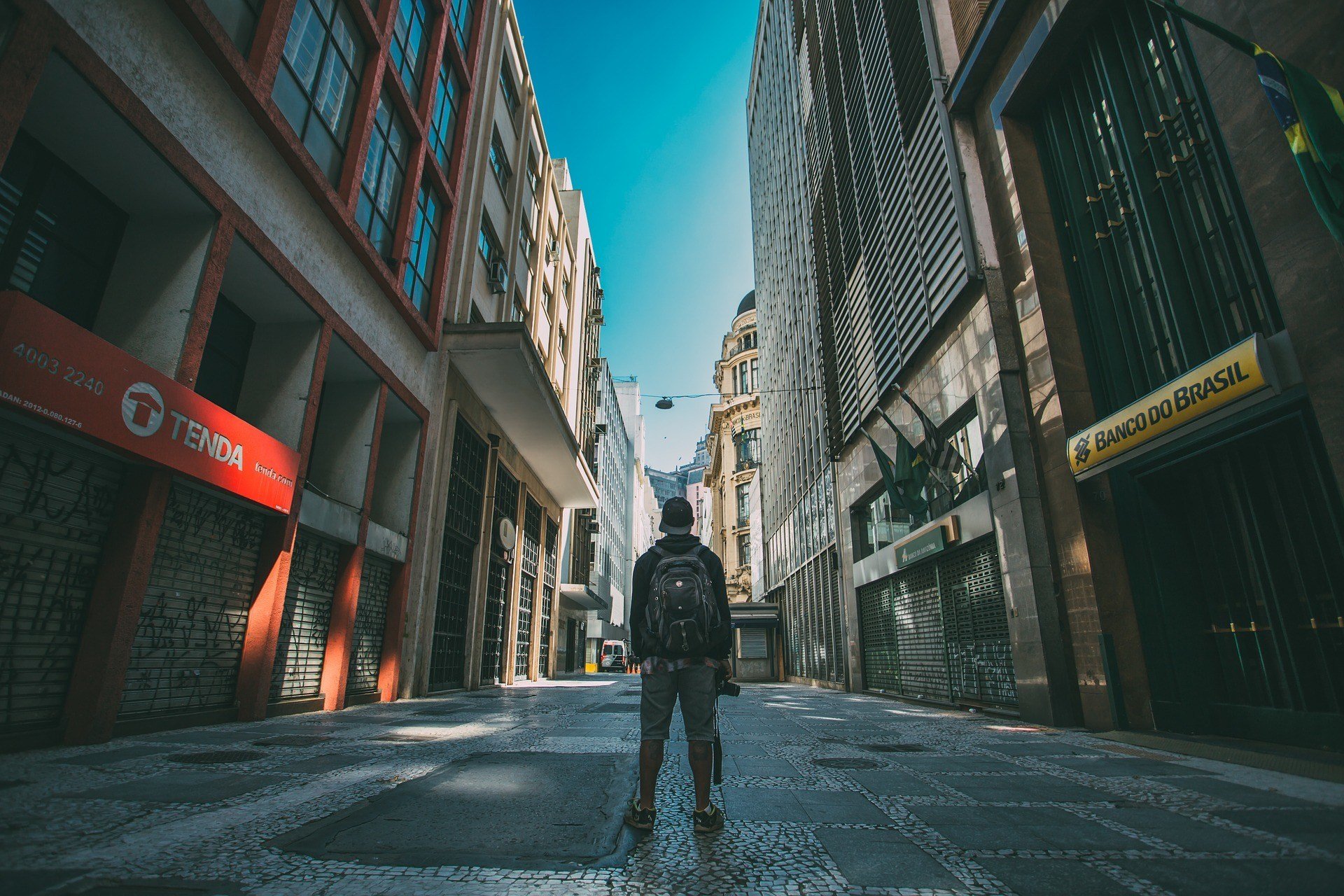 Both these places have plenty of action outside of the work environment. From sprawling beaches and surf breaks to mountains to hike and epic sunsets, you'll be able to strike a great work/life balance.
Florianopolis and Jericoacoara are relatively safe areas of Brazil compared to others, which should make you feel more comfortable taking your laptop out in public.
Internet in Brazil
Internet in Brazil is usually stable, but it's unlikely that you won't run into a blackout every few months. If you stay close to major cities like Sao Paulo and Rio, then you are less likely to run into trouble.
The infrastructure becomes minimal the further you go out. This may force you to stay in more expensive hotels for the sake of reliable WiFi.
The average internet speed in Brazil is consistently climbing as more of the country receives reliable fibre optic cable. At best you can expect up to 10Mbps, with mobile data reaching 3Mbps.
The Future of the SIM Card is HERE!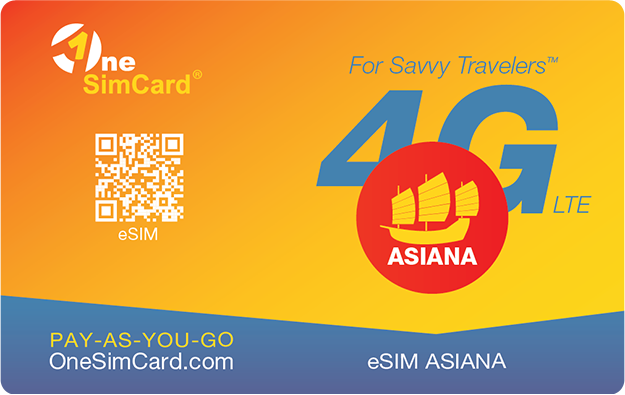 A new country, a new contract, a new piece of plastic – booooring. Instead, buy an eSIM!
An eSIM works just like an app: you buy it, you download it, and BOOM! You're connected. It's just that easy.
Is your phone eSIM ready? Read about how e-Sims work or click below to see one of the top eSIM providers on the market and ditch the plastic.
Buy an eSIM!
Digital Nomad Visas in Brazil
Currently, there are no Digital Nomad visas on offer in Brazil. Despite that, it hasn't stopped Brazil becoming a hotspot for nomads over the years.
This is because the tourist visa is simple to attain, thanks to an easy online process. It also last for 90 days, with the option of extending for another 90. This allows Digital Nomads in Brazil to potentially stay there for up to 6 months.
Forget about unpacking and packing in quick succession, you will be able to enjoy a relatively stable lifestyle in a gorgeous and pretty cheap place.
Although tourists cannot work in Brazil, continuing your business online remains a grey area. If you have Brazilian clients you will be in direct violation of your visa. So, it's best to stick to what you've already got going on.
Co-Working Spaces in Brazil
The beauty of Brazil may tempt you to simply crush tasks alone and spend the rest of the time surfing and knocking back ice-cold beer.
However, co-working spaces offer the perfect blend of like-minded people who will help you reach your goals along with providing a nice social release.
There are a bunch of co-working spaces in Brazil, thanks largely to the heavy influx of Digital Nomads. You will find them in popular DN areas like Florianopolis, Jericoacoara, Belo Horizonte, and the usual suspects of Rio and Sao Paulo.
O Sitio is a popular co-working space in Florianopolis, which is surrounded by beautiful nature. A workdesk for the day will run you $9, while a monthly membership will cost only $110.
Living in Brazil – FAQ
Final Thoughts on Brazil Living Costs
The cost of living in Brazil rises and falls based on location and personal circumstances. While there are many opportunities for expats to come and live in Brazil, the lower wages and high taxes can make things a challenge.
But that is unlikely the reason you want to move here. You are instead searching for an answer, a way to switch things up and live life on your terms once more. Brazil will give you a clean slate to enjoy a greater work/life balance. To be close to beauty, excitement, new foods, and culture, Brazil is the way to go.
Brazil will take some getting used to, but on the other side of the learning curve is a new lease of life.
---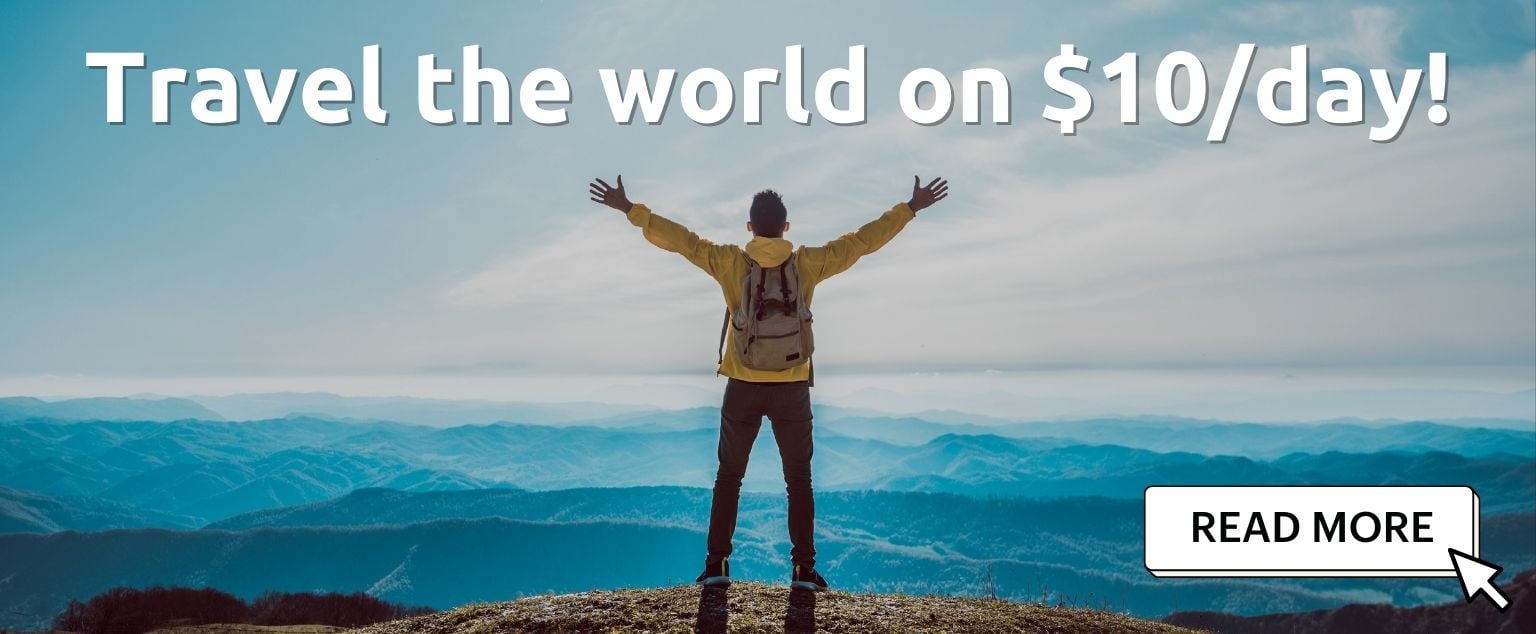 And for transparency's sake, please know that some of the links in our content are affiliate links. That means that if you book your accommodation, buy your gear, or sort your insurance through our link, we earn a small commission (at no extra cost to you). That said, we only link to the gear we trust and never recommend services we don't believe are up to scratch. Again, thank you!