Not everyone is cut out for regular life. For some a 9 to 5 in a grey office just doesn't scream LIFE. Traveling the world and finding a new place to call home adds something fresh and new.
I think it's time to be rejuvenated with some warmth, and sunny days in Puerto Rico. It has become one of the world's hottest spots for digital nomads with its year-round warm weather and incredible work/life balance. Exchange your high rent and mundane drives to work with Puerto Rico's low cost of living and bright coworking spaces!
If you have questions keep on reading to find out how to get here, where to live, visas, schooling for your kiddos, and most importantly, the cost of living in Puerto Rico.

Do You Want to Travel FOREVER??
Pop your email in below to get a FREE copy of 'How to Travel the World on $10 a Day!'.
Why Move to Puerto Rico?
Puerto Rico is becoming a hugely popular destination for digital nomads. With its crystal-clear waters and sunny skies, it is the perfect place to call home. As a US territory, it's quite easy for Americans to move to, as well as other nationalities to obtain a visa.
You can catch some waves in Rincon, trek in the jungles, island hop around the Puerto Rican Galapagos, or enjoy the colorful houses in old San Juan.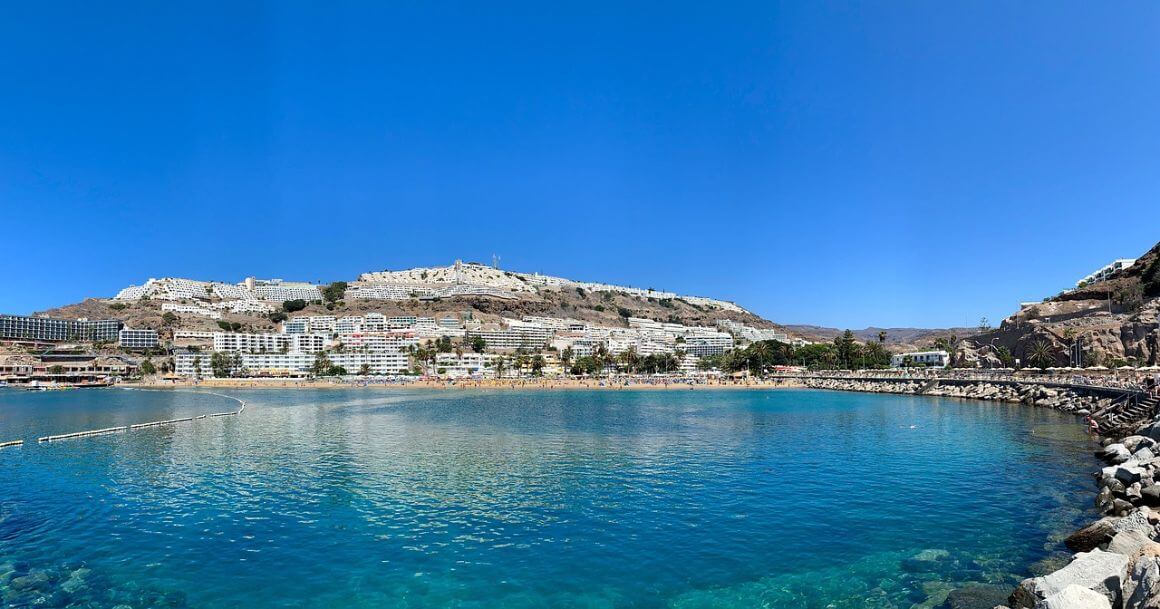 Moving to Puerto Rico offers you a vast array of freedom – with an affordable lifestyle, you can live the life you have been dreaming of – a life full of color, local Puerto Rican spices, and lots of rum. Sounds pretty good to me!
It isn't known for its outstanding jobs or booming economy, this is not a place to search for a job. Puerto Rico is the perfect place for digital nomads, remote workers, or innovative business owners. It has even become a hot spot for tech startups! Puerto Rico offers the flexibility of being in the same time zone as NYC, and Americans don't even need a passport!
Sounds nice right? Let's go ahead and dive into the logistics of how to become a digital nomad in Puerto Rico.
Cost of Living in Puerto Rico Summary
Living in Puerto Rico will bring so much sunshine into your life – both literally and figuratively. With stunning beaches, colorful houses, and copious amounts of fresh fruit, you are going to feel a little brighter each day you live here!
It's important to have a thorough understanding of what moving to Puerto Rico entails, and exactly how much money you need to be making and budgeting. Prices will vary depending on which city you decide to base yourself, and how luxurious you want to live.
For instance, you will find it much cheaper to live in the outskirts of Old San Juan than living in a villa on the beach.
This table will help you develop an initial budget, and summarize the cost of living in Puerto Rico. These numbers will help you get familiar with your expenses and create a realistic goal for yourself. They have been sourced from a variety of user data.
Cost of Living in Puerto Rico

| Expense | $ Cost |
| --- | --- |
| Rent | $450-$800 |
| Electricity | $80 |
| Water | $50 |
| Mobile Phone | $30 |
| Gas | $30 |
| Internet | $60 |
| Eating out | $300-$450 |
| Groceries | $250 |
| Housekeeper (3x per week) | $100 |
| Transportation | $40 |
| Gym | $40 |
| Total | $1,430+ |
What Does it Cost to Live in Puerto Rico – The Nitty Gritty
Now it's time for the good stuff, how much do things actually cost in Puerto Rico?!
Rent in Puerto Rico
Your biggest expense in Puerto Rico is going to be your accommodation. It will vary depending on where you want to be located – city center, beachfront, outside of the city, etc – and the type of place you are looking for.
As Puerto Rico lures in more digital nomads and expats, the price of rent is going up. Don't fret, even with the prices rising, they are still on average 30% less than what many pay in the UK or US. For instance, having a shared apartment in Old San Juan can cost you as little as $400 a month!
You should try out a few of the cities before you settle down. Find a comfortable vacation rental in Puerto Rico to base yourself, and then explore! Head to all the spots that are appealing to you, and venture round to make sure it's the right spot for you.
Private Room in Old San Juan – $350
Private Apartment in Rincon –$700
Private Villa in Luquillo – $1,800
Need a Crash Pad in Puerto Rico?
Need a Crash Pad in Puerto Rico?
Home Short Term Rental in Puerto Rico
This beautiful tropical apartment is an idyllic base for exploring all that Puerto Rico has to offer. Located in San Juan, you can adventure around all the best spots on the island to find your new home.
Transport in Puerto Rico
Getting around Puerto Rico is pretty easy and convenient. The AMA bus system offers a number of routes in the metro areas. A ride costs $0.75, and is a great resource for saving a little bit of money on your commute.
Traveling in cities is just as easy with the Publico System. There is a main station in each town that will list the times, prices, and routes of each trip.
You may need to brush up on your Spanish, and do a little bit of research to know where you are going. This way you won't accidentally end up going south when you wanted to go north – speaking from personal experience.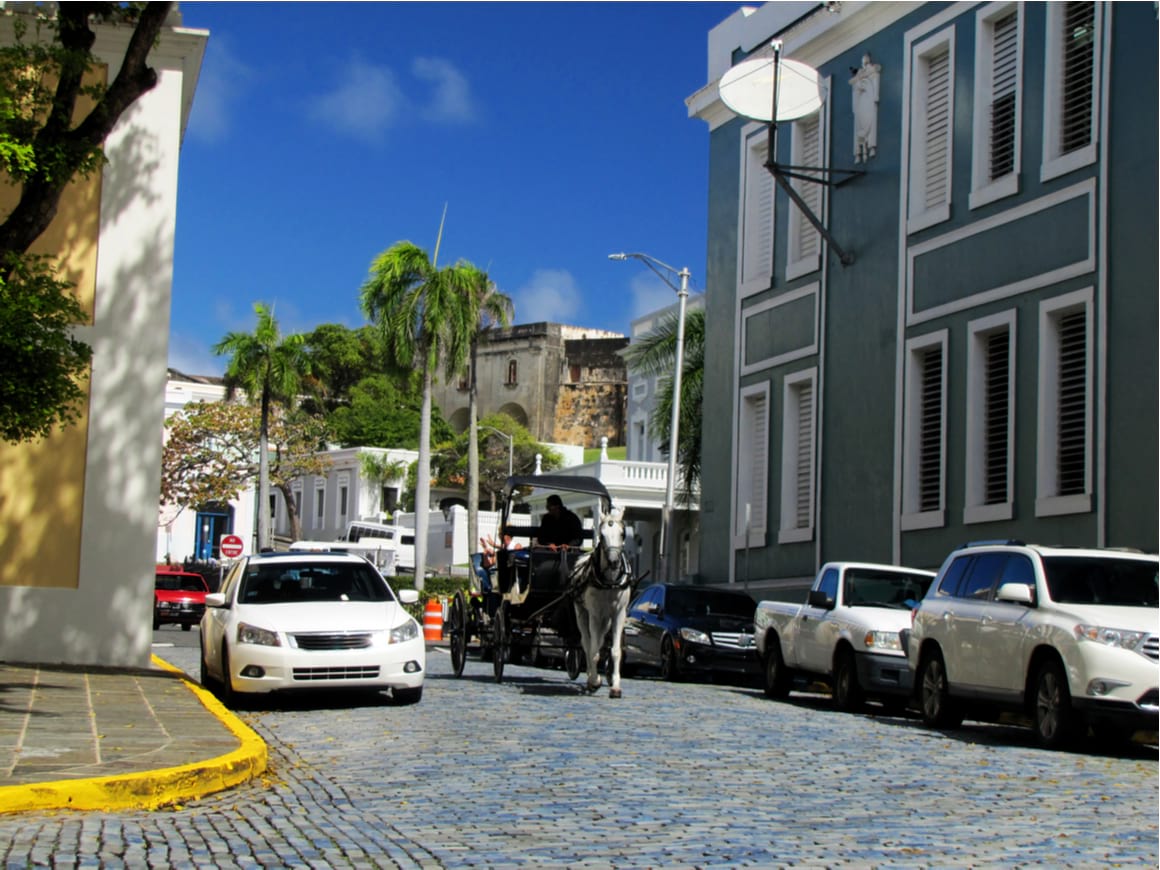 You will find plenty of taxis everywhere! Many of them have a set rate, but as you get away from the major cities, you will have to barter a little to get a good price. You can either wave a driver down on the street, or call the local taxi service. This is the most convenient, yet expensive, way to travel in Puerto Rico.
If you are planning to be located in the beach towns, you only need a bicycle or your feet! This would cut your transportation costs, and help you stay active.
I know we all want the freedom of hopping in a car and just going. Many expats will buy a car or motorbike to give them access to the open road, and sell it once they are ready to move.
AMI bus (San Juan Airport to Old San Juan) – $0.75
Taxi Ride (San Juan Airport to Old San Juan 12km) – $30
Car Rental – $25
Food in Puerto Rico
Get ready for one of the biggest highlights of living in Puerto Rico – the incredible food scene!
Puerto Rican culture comes alive through their cuisine. The vibrancy of flavors and spices will have you drooling over every meal.
The food is often compared to Spanish or Mexican cuisines. Puerto Rican cuisine has the perfect amount of influence from Mexico, Africa, and the Americas. Meals are often heavy and LARGE. The staples are some form of meat, rice, beans, and fried plantains.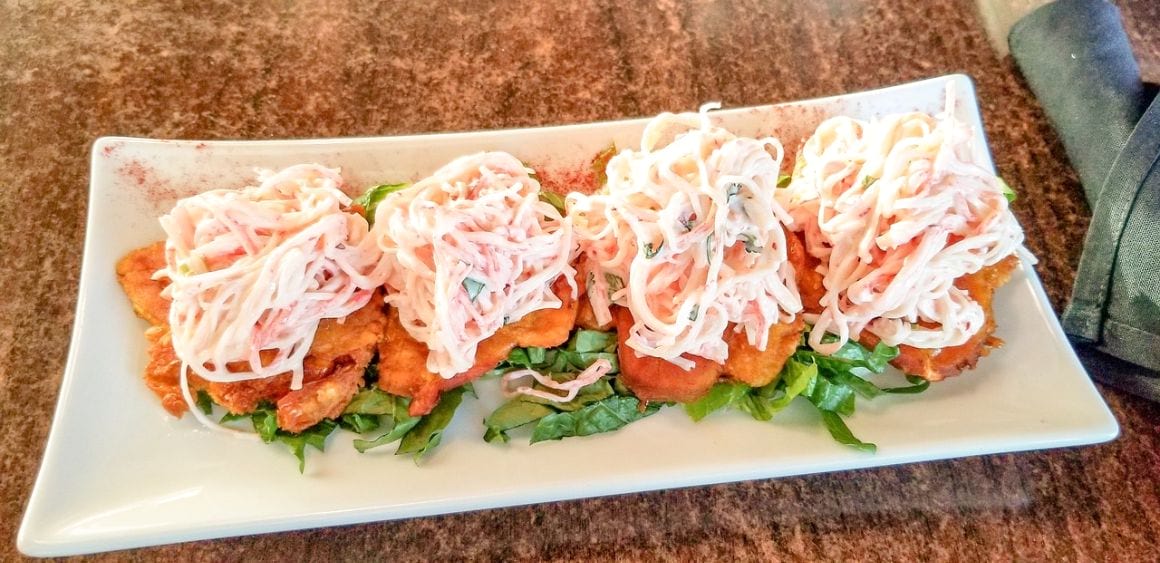 The options are endless when it comes to dining. There are food trucks and roadside sellers across the island. Street food in Puerto Rico is some of my favorite, especially after a long night of drinking!
You can find high-end restaurants in the touristy areas with American and European prices. They are ideal for a special occasion, but make sure you don't discredit local spots!
Heading to the supermarket is as easy as anywhere else. However, due to the majority of things being imported, it is going to be more expensive. I recommend hitting the local mercado for some fresh fruits and vegetables at a reasonable price.
Puerto Rican cuisine can be very meat-focused. Most meals will consist of pork, fish, and some form of plantain. In the past few years, a lot of vegan and vegetarian options have shown up all over the country making it incredibly convenient to eat out.
Milk (1 gallon) – $6.50
Bread (loaf) – $2.15
Rice (1lb) – $0.90
Eggs (dozen) – $2.85
Local Cheese (p/kg) – $3.40
Tomatoes (1lb) – $2.04
Bananas (1lb) – $0.90
Drinking in Puerto Rico
Drinking tap water in Puerto Rico is a bit of a gamble. The CDC states that drinking the tap water is the same as drinking tap water in the US. Perfect, so we can drink it… well, not so fast. Recent scientific studies showed water contamination in more than 50% of homes! With these studies, the CDC has not changed their guidelines on drinking water, so it is truly up to you. However, I'd recommend drinking purified water to be on the safe side.
As the home of rum and piña coladas, the nights out a lot of fun, and thankfully won't break the bank. In the supermarkets, a name brand bottle of rum will cost you around $10.00. Hello, Bacardi!
Puerto Ricans know how to drink, and will make sure you learn while you are there. A fan favorite is the Cuba libre, a rum and coke with a lime wedge. Drinking is incredibly socially acceptable, whether you are day drinking on a Saturday or enjoying a cocktail with friends on a Wednesday night.
Why You Should Travel to Puerto Rico with a Water Bottle
Access to clean water in Puerto Rico is a pretty big risk, and being a responsible traveler means taking care of the world around you. Traveling with a water bottle is your best option when it comes to filtered water and is keeping the country and the beaches clean by not using single-use plastic. Each year, plastic pollution is getting worse and worse, so fill up your water bottle before you leave the house to save both money and the planet.
Plastic washes up on even the most pristine beaches… so do your part and keep the Big Blue beautiful
You aren't going to save the world overnight, but you might as well be part of the solution and not the problem. When you travel to some of the world's most remote places, you come to realise the full extent of the plastic problem. And I hope you become more inspired to continue being a responsible traveller.
Plus, now you won't be buying overpriced bottles of water from the supermarkets either! Travel with a filtered water bottle instead and never waste a cent nor a turtle's life again.
Keeping Busy and Active in Puerto Rico
Now, you aren't moving to Puerto Rico to go back to your boring routine of work and Netflix. There is so much to do to keep active and explore all the best bits of the territory.
Imagine waking up, biking to the beach to have an early morning surf, grabbing some of the best coffee in the world, and saying hi to the locals all before you clock into work. This is a reality in Puerto Rico! Whether it be surfing, yoga on the beach, or even going to Puerto Rico's Carnival festival, there is everything you need for an out-of-this-world work/life balance.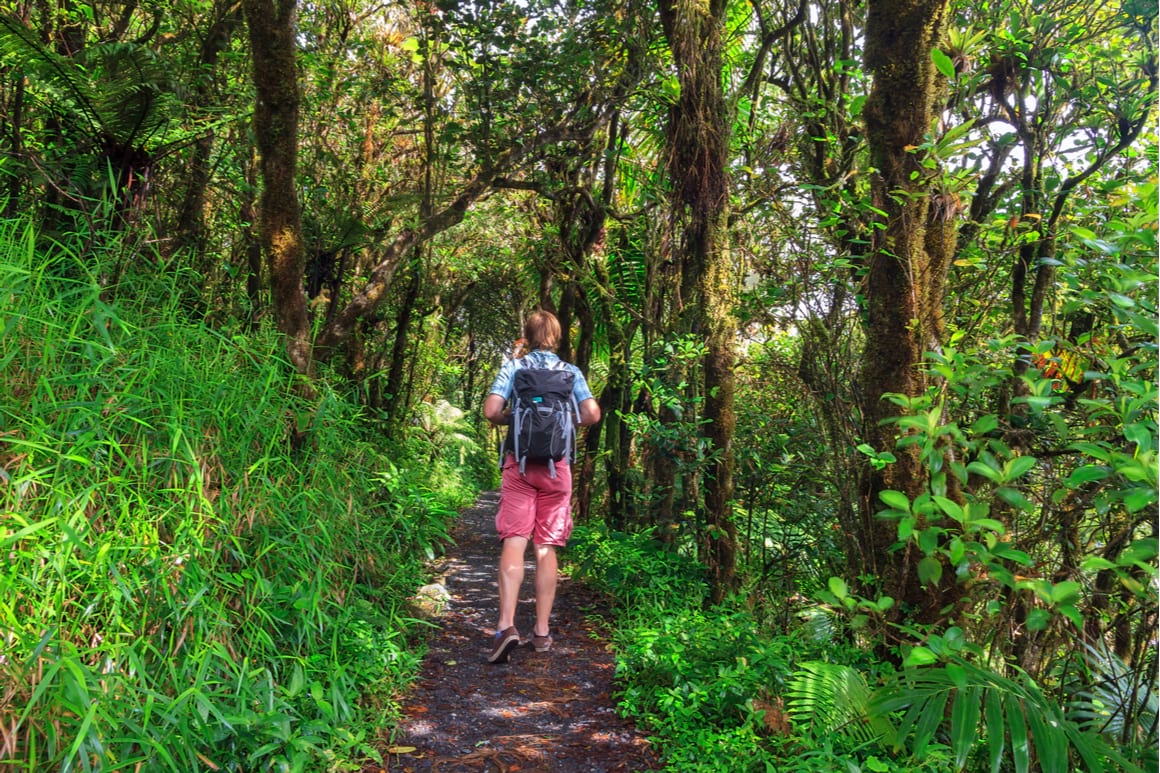 If you have a smaller budget, Puerto Rico has plenty of things to do without needing to sign up for any memberships. Every night at sundown you will find heaps of people playing volleyball or hiking to watch the sunset.
With so many options, there is something for everyone!
Surf Lesson (2 hr) – $60
Bike Rental (1 day) – $30
Weekend Festivals – $100–$250
Kayaking the Mangroves – $45
Yoga Class – $10
Gym Membership (1 month) – From $40
School in Puerto Rico
Puerto Rico offers free public schooling to every resident on the island, however, the level of education standards can vary greatly from school to school.
Another thing to consider is though Puerto Rico is a US territory, public schools are taught in Spanish. If your child doesn't speak Spanish, this could be a deterrent for enrolling in public school. I highly recommend visiting a few in the area before deciding.
The most common option for expats is private school. It won't be free like the public system, but the education is on the same level of standards as the US. They follow an American system and calendar with both English and Spanish courses.
Over the past decade, more international schools have begun to emerge in Puerto Rico. This is a fantastic option if you and your family move around a lot, as the curriculum and class credits will transfer internationally. It is the most expensive option, but will give you flexibility when it comes to exchanging schools.
Fees for international schools in Puerto Rico – $2,000-$5,000
Is This the Best Travel Pack EVER???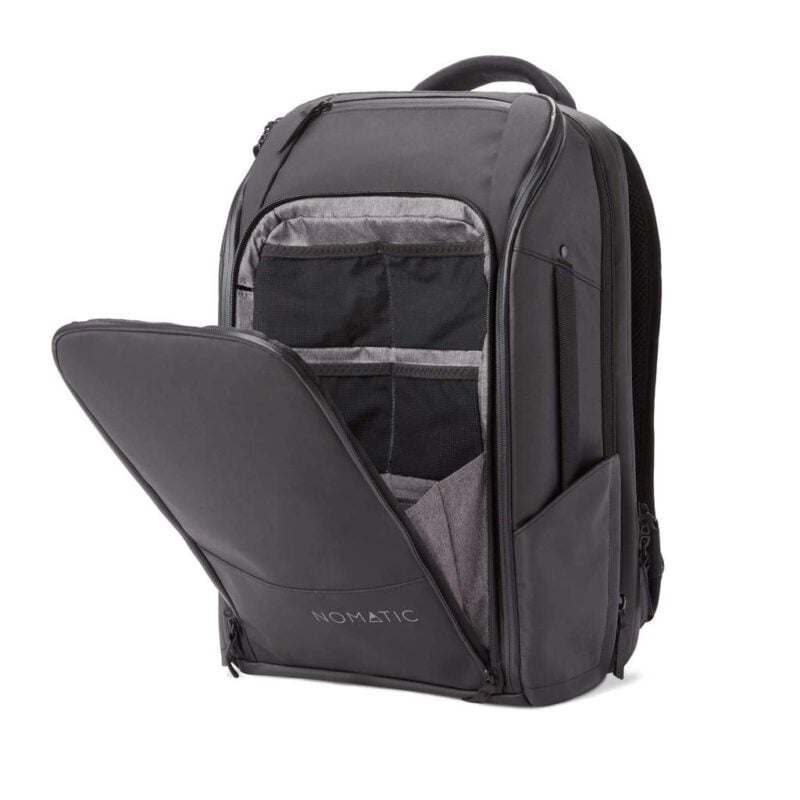 Medical Costs in Puerto Rico
Healthcare in Puerto Rico can vary throughout. There are quite a few hospitals, clinics, and pharmacies, but keeping good doctors seems to be a problem. The standard of care you receive is on the same level as in the US, which entices many local doctors to seek employment in the States for higher pay.
Public healthcare is run by a government-funded program, making it accessible to all residents. However, due to the shortage of doctors, waiting times can be extreme. By extreme, I am talking 13+ hours. YIKES! To reduce your waiting times, and be able to see whichever doctor you want rather than merely whoever is available, I recommend getting private insurance. Private insurance is much cheaper than in the States, and will keep you covered should anything happen.
You can also consider international healthcare plans. This ensures you are always covered and will have access to the best standard of care in any country!
SafetyWing offers a monthly healthcare plan which covers Digital Nomads, expats, and long-term travelers. We have been using it ourselves for a while now and find them to provide great value for money.
Visas in Puerto Rico
The visa you need to enter Puerto Rico will depend on your passport. As a US territory, Americans and Puerto Ricans are free to live and travel between the island and the States with an identification card.
There are a few countries that do not require a visa, just a valid passport.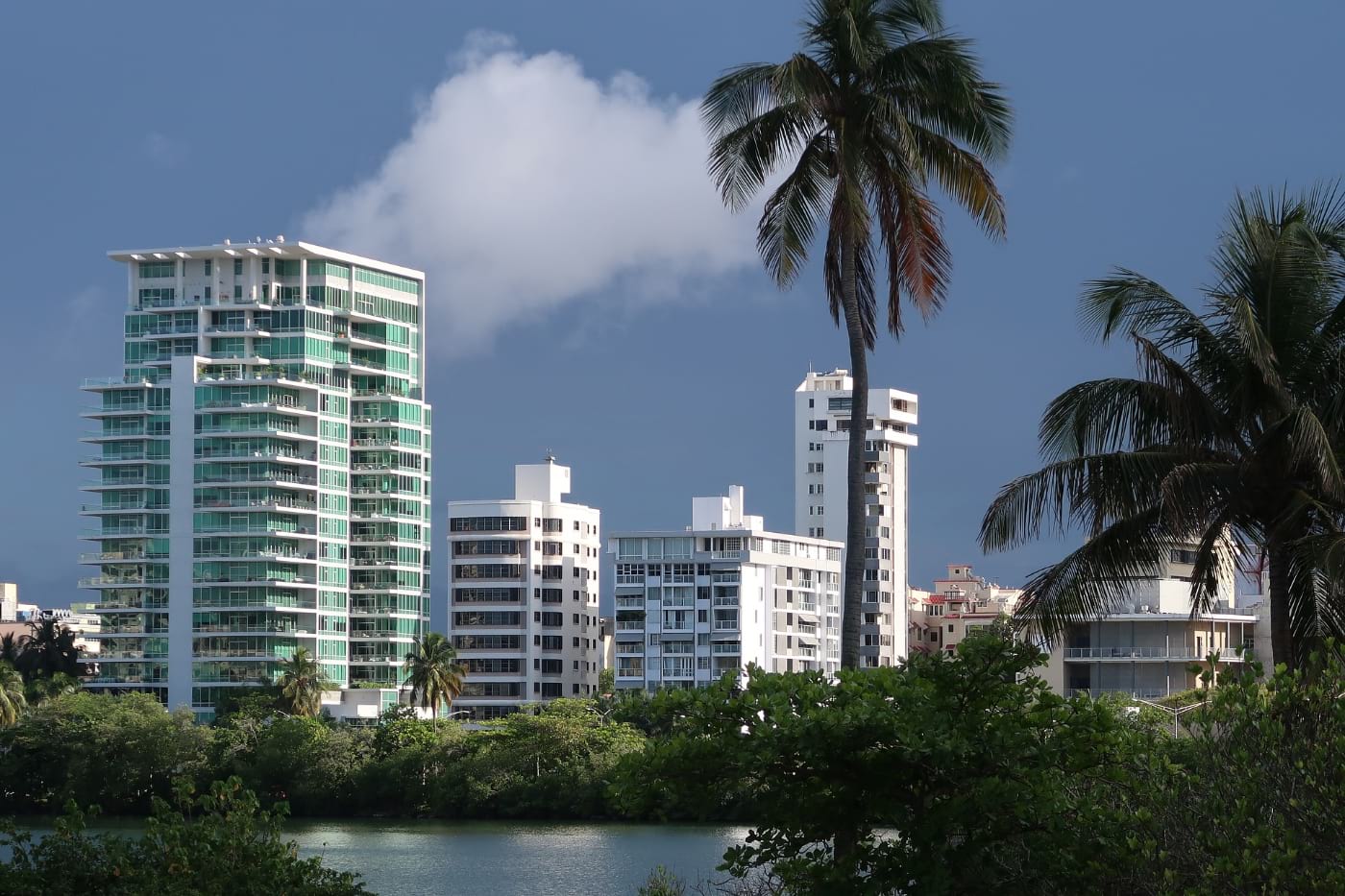 If you are neither of those, you will need to apply for the US ESTA. This visa allows you to remain in Puerto Rico for 90 days and is valid for two years. This is a fantastic option for nomads as you will not be required to apply for residency. You just need to hop in and out of the country every three months to maintain your visa. I wouldn't mind a holiday every three months!
If you find yourself wanting to stay in the country long term, you are able to apply for the Permanent Resident Visa. However, you will need to prove that you have spent 183 days on the island in a year, and you have made no more than $10,000 a year in the United States. Honestly, this isn't a great option, but it is there should you want to use some of the tax benefits of being a bonafide Puerto Rican resident. We will discuss those benefits shortly!
Banking in Puerto Rico
If I can give you one piece of advice about banking in Puerto Rico, it's that you should harness all the patience you have! If you are used to online banking and seamless transactions, it might take some getting used to.
Opening a bank account requires a form of ID, proof of address, and a minimum deposit. This amount will depend on the bank. Prepare to apply for an account and not be granted access until a few days later after another trip to the bank.
If you are getting paid in other countries and having the money deposited into your Puerto Rican account, you need to be prepared to not see or use that money for at least a week. It can sometimes take even 10 days before your cash is ready to be used! This can be a big struggle when bills are due.
Puerto Rico is still a very cash-heavy society and will require you to use the ATM often. To avoid fees, I recommend banking with Banco Popular or First bank.
If you are feeling a bit iffy about opening a bank account, and want to be sure you always have access to your funds, don't fret! You will find ATMs all over where you can use your home cards. I recommend always carrying cash on you.
To avoid spending heinous amounts of money on ATM fees, or foreign transaction fees, get a few different travel banking cards. They all offer a certain level of fee-free ATM withdrawals. If you get yourself a Transferwise, Revolut, and Monzo card, you'll be able to withdraw around $600/month and have an unlimited card payment allowance.
For making and receiving international bank transfers without incurring any fees, we recommend using Payoneer.
Taxes in Puerto Rico
Paying taxes in Puerto Rico will depend on what you're doing. If you have spent 183 days in a tax year on the island, you will be required to pay income tax on your global earnings. If you have spent less than 183 days in a tax year on the island, you will only be required to pay income tax on the money you made in Puerto Rico.
Since Puerto Rico is a US territory, I highly recommend working with an accountant to make sure you have properly filed your taxes. You might be required to file a US tax return along with your Puerto Rican taxes. The last thing you want is for the IRS to start knocking on your beachfront property!
Additionally, always make sure to check in with your home country to know the rules and regulations of how to properly file your taxes in both places of residency.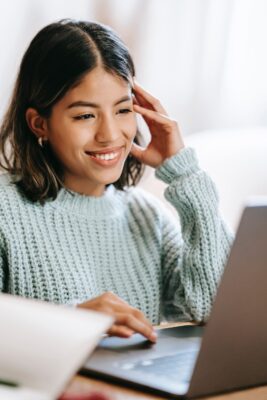 Earn $$$ ONLINE Whilst Travelling the World!
Keen to live the digital nomad dream while travelling the world? Who the hell isn't?
Teaching English online is a surefire method to earn a consistent income on the road. Work from anywhere, change some lives, and earn some dollaridoos while you do it!
Check out this detailed article for everything you need to know to start teaching English online.
We all do our best to dot our i's and cross our t's, but with any major life change, you ought to always expect the unexpected.
Unfortunately, the unexpected usually involves some dollar signs. I can't predict your future or give you exact numbers, but here are a few things to consider.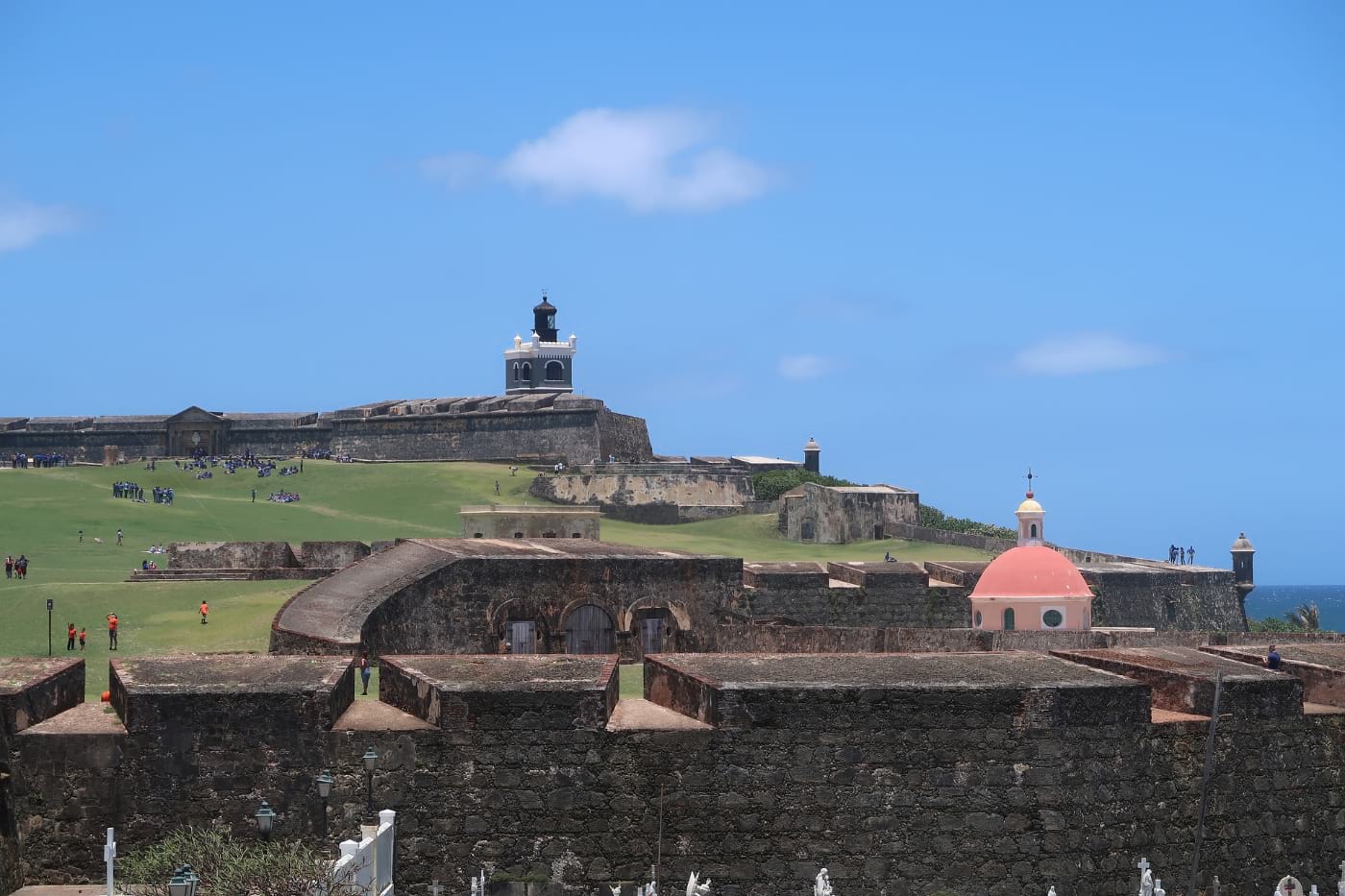 You can plan for higher electricity bills and for higher-priced imported goods, but what about that phone call from home that needs you to book a flight home? Don't let a last-minute expensive flight sneak up on you when you least expect it.
While we hope for smooth sailing, it is always best to maintain your savings account and give yourself a buffer just in case something happens. Your future self will thank you. I recommend having at least two flights home in your savings at all times, and three months worth of rent.
Insurance for Living in Puerto Rico
Puerto Rico has been in the path of many deadly hurricanes in the recent past, and it seems like each year the island is hit again. With hurricane season lasting six months out of the year, it is extremely important to make sure you are insured. We never think these things will happen to us, but being prepared will help you to feel at ease.
As mentioned before, a great option for digital nomads to stay prepared is by getting SafetyWings insurance. They have affordable plans for nomads, travelers, and expats. Click the button below to see which plan works best for you.
Month to month payments, no lock-in contracts, and no itineraries required: that's the exact kind of insurance digital nomads and long-term traveller types need. Cover yo' pretty little self while you live the DREAM!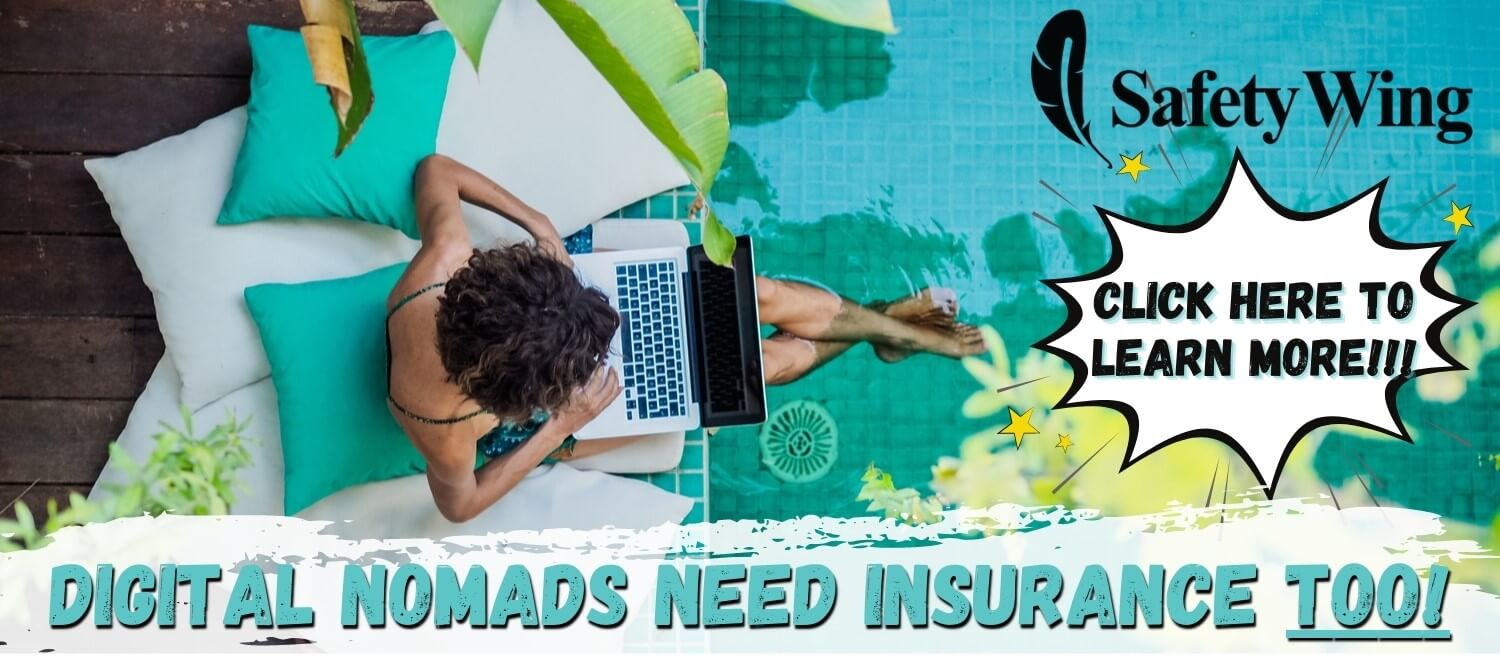 SafetyWing is cheap, easy, and admin-free: just sign up lickety-split so you can get back to work! Click the button below to learn more about SafetyWing's setup or read our insider review for the full tasty scoop.
Moving To Puerto Rico – What You Need To Know
Now that we've covered the nitty gritty of living in Puerto Rico, here's some more inside info.
There are so many options when it comes to where to stay in Puerto Rico. Hopefully by the end of this section you will have a much better idea of where you want to be calling home in the near future!
Finding a Job in Puerto Rico
The job opportunities in Puerto Rico are quite slim. The majority of people moving are digital nomads, serial entrepreneurs, or freelancers.
It has become a hotspot for tech startups in the last 10 years, providing a lot of opportunities in the tech industry.
While it may be hard to land a job in specific careers, you will find loads of teaching English opportunities. As Spanish and English are both widely spoken, there are many private and international schools looking for English teachers to engage with and teach primary learners.
You can get TFFL certified online and start applying immediately! While the pay will be less than a US salary, you will still be earning enough to live a comfortable life.
Where to Live in Puerto Rico
Puerto Rico is a small island with a lot to offer! Each beach has a different terrain and vibe for relaxing or partying, and the cities are extremely busy and fast-paced for those who thrive in city life.
The best way to decide which place is best for you to set up camp is visiting them all! Travel the island, feel the atmosphere, meet the locals, and explore what it would be like to live in different spots. This is how you can decide what type of atmosphere you want to live in, and exactly where in Puerto Rico you can see yourself establishing some roots.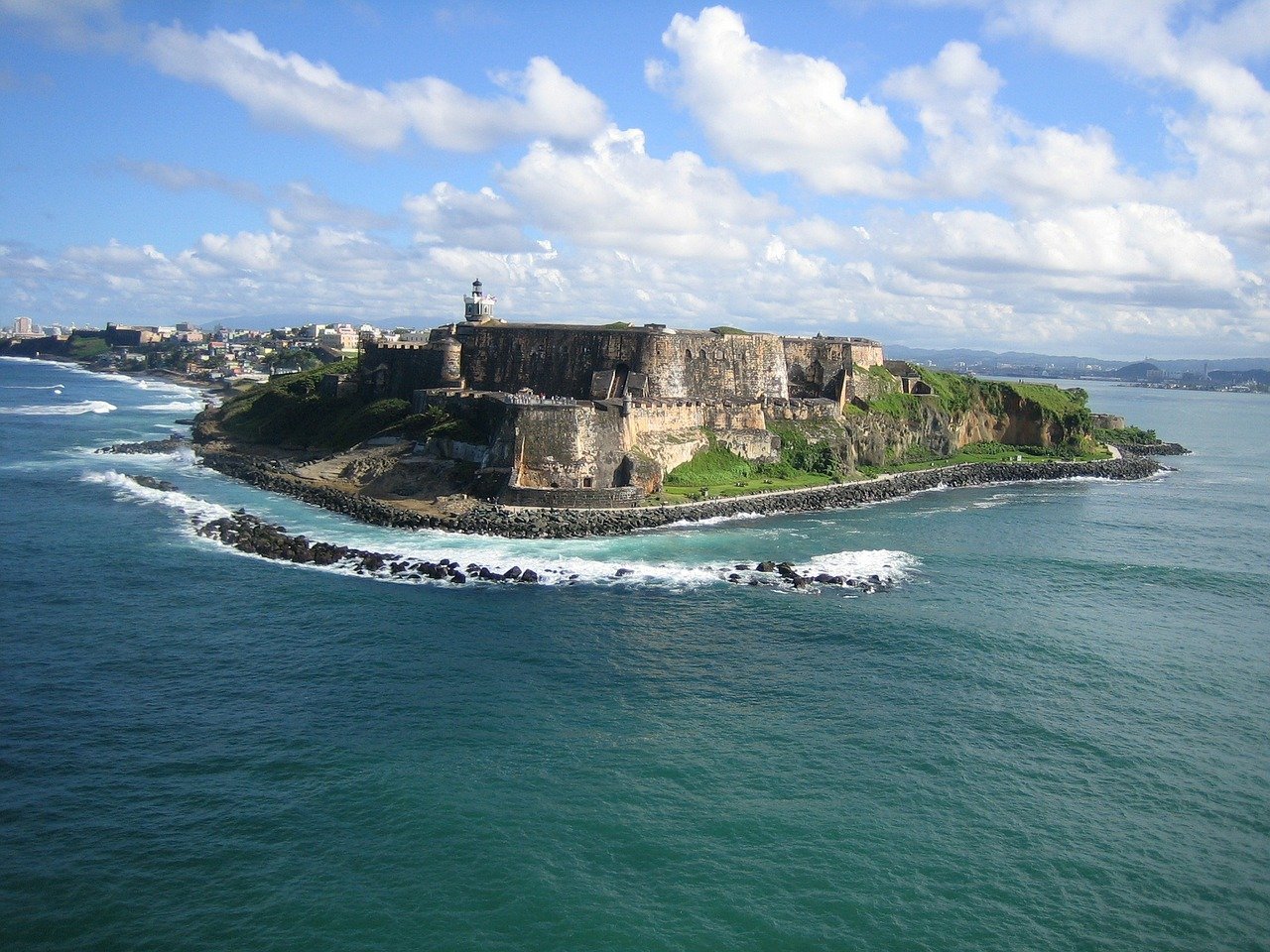 San Juan
The biggest and brightest city in Puerto Rico is San Juan. It has everything you need with a booming nightlife, great social scene, and easy access to the beach! Unfortunately, the crime rate is a bit higher than the other cities, which can be expected in any major spots. Even so, staying in San Juan is most popular among expats, and is very affordable for a big city.
Biggest City in Puerto Rico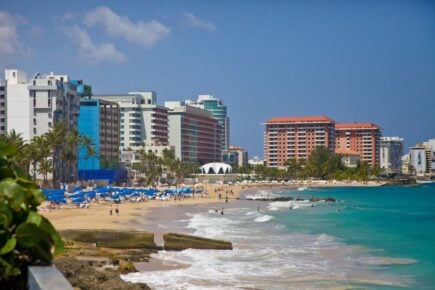 Biggest City in Puerto Rico
San Juan
San Juan is the most popular place to live for expats and digital nomads. It has all the best city amenities and amazing beaches with an easy going work/life balance. It is perfect for young professionals.
Isla Verde
If pristine beaches are your thing, ten look no further than Isla Verde. This little oasis is known for having some of the best beaches in the world. It is a small and affordable city, but due to its size, Isla Verde has fewer shops, restaurants, and coworking spaces.
This is a really great city to escape to on the weekend and enjoy some peace and quiet.
The Best Beaches in Puerto Rico
The Best Beaches in Puerto Rico
Isla Verde
Beach lovers will THRIVE in Isla Verde. It has all the best beaches, incredible amenities and everything you need for a paradise, tropical life. Quieter and more relaxed then thriving San Juan, it is perfect for those looking for a slower pace of life.
Dorado
Dorado is one of the most desired cities on the island. A short 25 miles from San Juan, Dorado is a safe suburb of the big city. It has an ample amount of public beach access, with a high level of walkability. Many expats choose to live in Dorado, as it's an excellent place to get involved in a community, and enjoy those crystal clear waters!
Most Desired City in Puerto Rico
Most Desired City in Puerto Rico
Dorado
Dorado has all the best bits of a huge city with tropical extras. Just outside of San Juan, you can visit the bustling centre for everything you need or relax by the crystal waters on the beach. It is a popular spot for expats and nomads.
Cayey
Cayey is the perfect location for those who love nature but aren't huge fans of the hot humid beaches. Located next to a forest preserve, this little city is welcoming more and more expats each year.
A few things to note is that Cayey is not a walkable city. Due to its terrain, it's best to have a car or use public transportation. As one of the more expensive cities, prepare yourself for higher rentals.
Perfect for Nature Lovers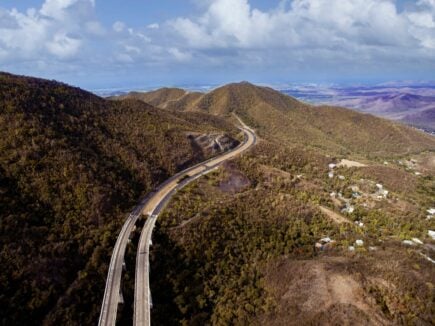 Perfect for Nature Lovers
Cayey
Escape the coast and hide away next to thriving forests, Cayey is an idyllic place to live. Away from crowds and busy city life, you can relax in total serenity.
Guaynabo Pueblo
A suburb of San Juan, Guaynabo is a fantastic city for young professionals. The urban area is a great place to call home for those who are looking for a big city feel without all of the hustle and bustle. Located further from the beach, it's much more affordable rent-wise.
Residents have easy access to shops, restaurants, and San Juan nightlife. This is definitely a city worth considering!
Urban City Life
Urban City Life
Guaynabo
Ideal for digital nomads, remote workers and expats, Guaynabo is an incredible area with everything a young professional could need. Just a short drive from the nightlife of San Juan, it has a city feel without the craziness.
Puerto Rican Culture
Puerto Rican culture is very colorful and bright. Throughout its history, Puerto Rico has gone through many different influences, including from the Spanish, Africans, and Americans. It has created a very warm culture, full of art, festivals, and plenty of lifelong traditions that continue to be passed on from generation to generation.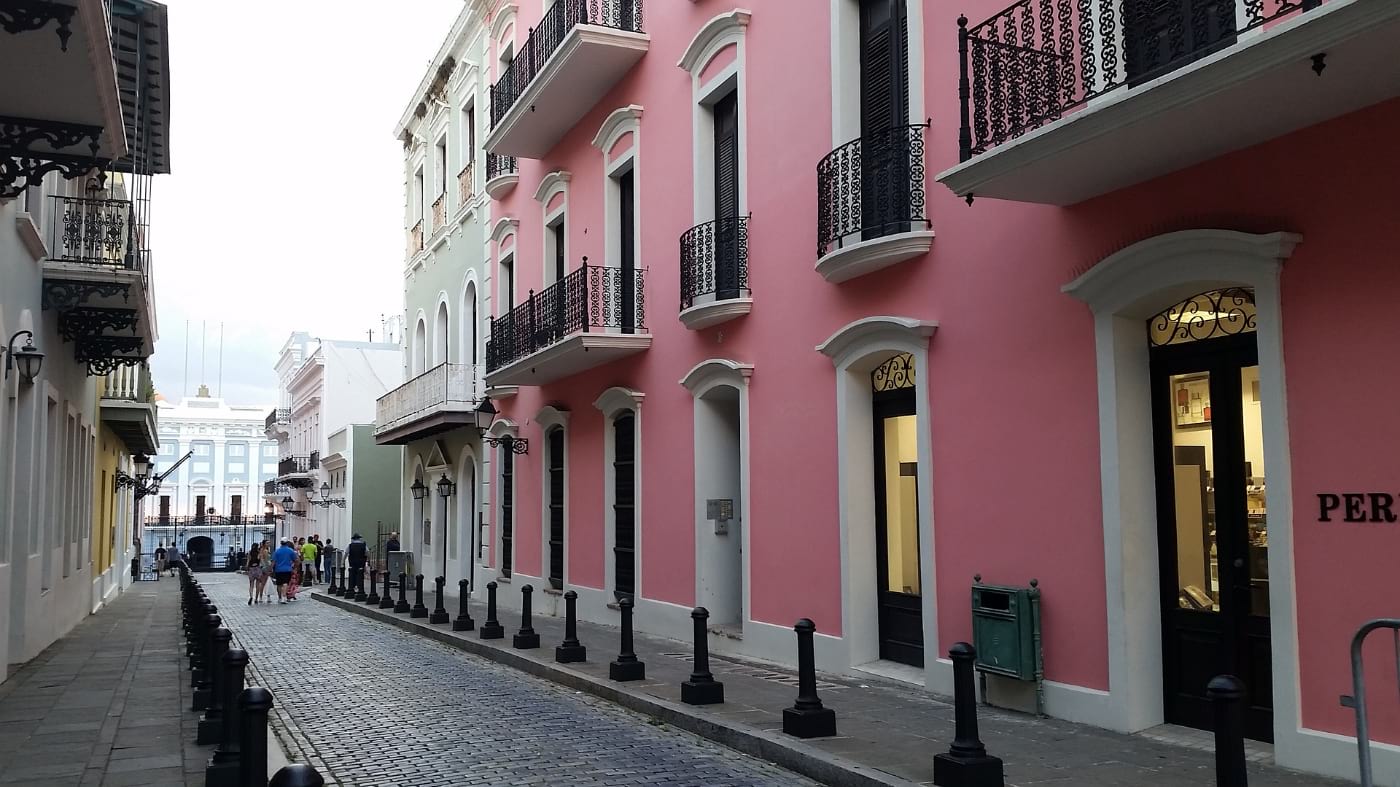 Regardless of being a US territory, Puerto Rico stands very firm in its cultural upbringing, and welcomes visitors into the traditions. One of my favorite traditions is Noche de San Juan – the celebration of John the Baptist's birth. On the 23rd of June at midnight, you must walk backwards into a body of water, and fall three to seven times for good luck throughout the year.
The locals are extremely friendly and continuously helping and supporting each other on the island. As soon as you arrive, you will feel the warmth around you and be accepted as family. Be prepared for a friendly smile and a buen dia from everyone you pass on the street!
Pros and Cons of Moving to Puerto Rico
Life on the beach sounds pretty perfect, but as we know, not everything is perfect all the time. While Puerto Rico has so much to offer, there are definitely some pros and cons to consider.
Pros
Weather – There are warm, sunny skies 70% of the time! Just watch out for hurricane season.
Quality of life – With great weather, a low cost of living, and activities around every corner, you will find yourself enjoying your life much more. It's simply inevitable!
Nature – Regardless of which area in Puerto Rico you choose to settle, you will find some of the best outdoor scenery. Whether you are snorkeling, hiking, or taking a walk in the city – everywhere you look is eye-catching.
Food/coffee cuisine – Puerto Rico has one of the most flavorful cuisines in the world! With so much influence from other countries and fresh fruit all over, your belly will always be full and satisfied. Don't forget, they have some of the best coffee EVER too!
Cons
Expensive imported goods – There are high prices on cars, TVs, even milk! They can often be double the price that you may pay back home.
Limited job opportunities – Outside of tech start-ups, if you do not have a steady remote job, finding a job that will pay you well in Puerto Rico is not realistic.
Time efficiency – Things in Puerto Rico can take three times longer than in developed countries. Prepare for everything to take a lot longer than you are used to. Banks, school, meetings, bus rides, and so on. Remember, patience is a virtue!
Hurricane season – From July to October, hurricanes can become active causing evacuation or electricity to be inaccessible.
Living as a Digital Nomad in Puerto Rico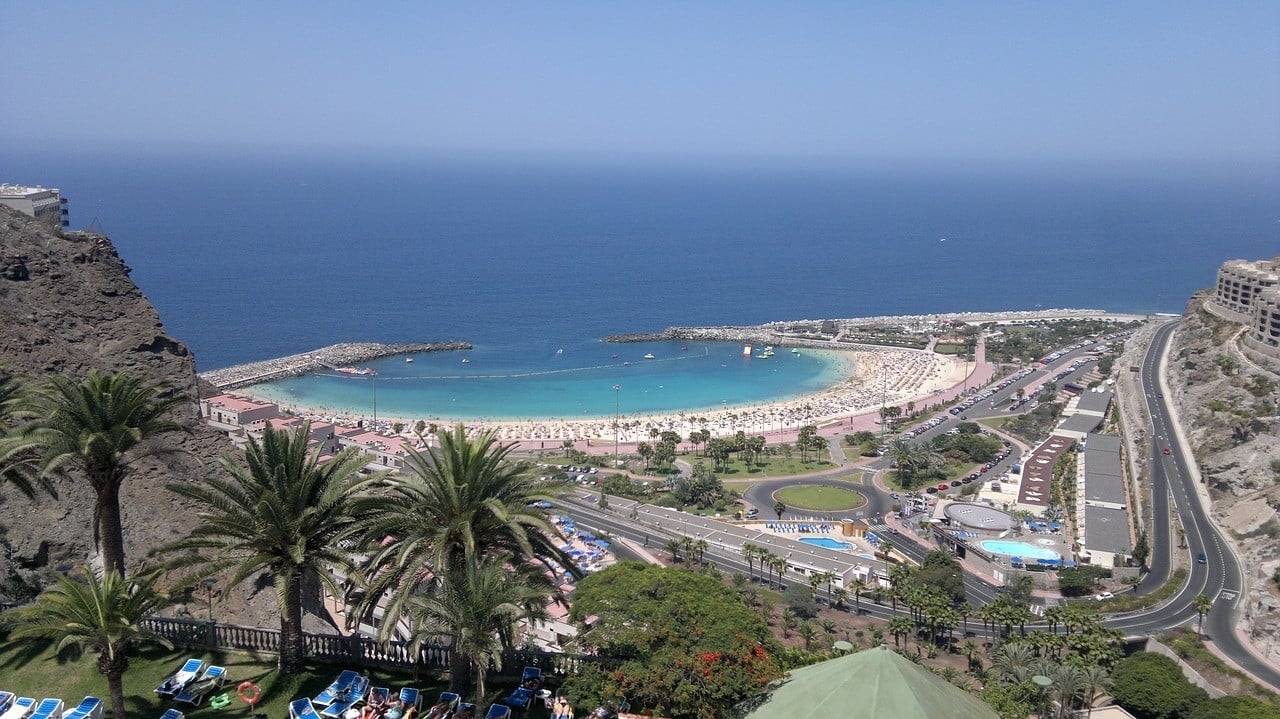 Internet in Puerto Rico
The internet in Puerto Rico is hit or miss depending on your location. Although, you can find fiber optic internet speeds of 100 megabits!
With hurricane season and lack of infrastructure, electricity is likely to go out at least once a week. Make sure you know how to use your phone's hotspot so you don't miss out on important meetings!
The Future of the SIM Card is HERE!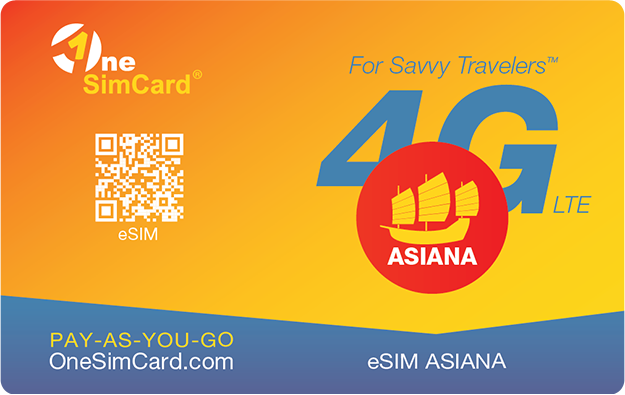 A new country, a new contract, a new piece of plastic – booooring. Instead, buy an eSIM!
An eSIM works just like an app: you buy it, you download it, and BOOM! You're connected. It's just that easy.
Is your phone eSIM ready? Read about how e-Sims work or click below to see one of the top eSIM providers on the market and ditch the plastic.
Buy an eSIM!
Digital Nomad Visas in Puerto Rico
As a US territory, Americans and Puerto Ricans are free to live and travel between the island and the States with an identification card. There are also a few countries that do not require a visa, just a valid passport.
If you don't fall into of these categories, you will need to apply for the US ESTA. This visa allows you to remain in Puerto Rico for 90 days with each entry and is valid for two years.
Coworking Spaces in Puerto Rico
The best thing about working remotely is working from wherever you want, but sometimes I miss that office comradery. Thankfully, coworking spaces are becoming more accessible.
You will find loads of spaces across the island, especially with more and more digital nomads flocking to Puerto Rico. New spots are continually popping up, and are. agreat way to meet other nomads all while getting your work done.
These typically range from $250 to $350 a month, and operate with normal Monday to Friday working hours. You can pay a higher fee for 24/7 access.
Final Thoughts on Puerto Rico Living Costs
For a tropical paradise without a high dollar price, Puerto Rico is the perfect option! Immerse yourself in the colorful culture, blue waters, and Caribbean spices.
With so much to offer, it is no wonder that it is becoming a hotspot for digital nomads. So, what are you waiting for? Pack your swimsuit and laptop, and book that one-way ticket!
---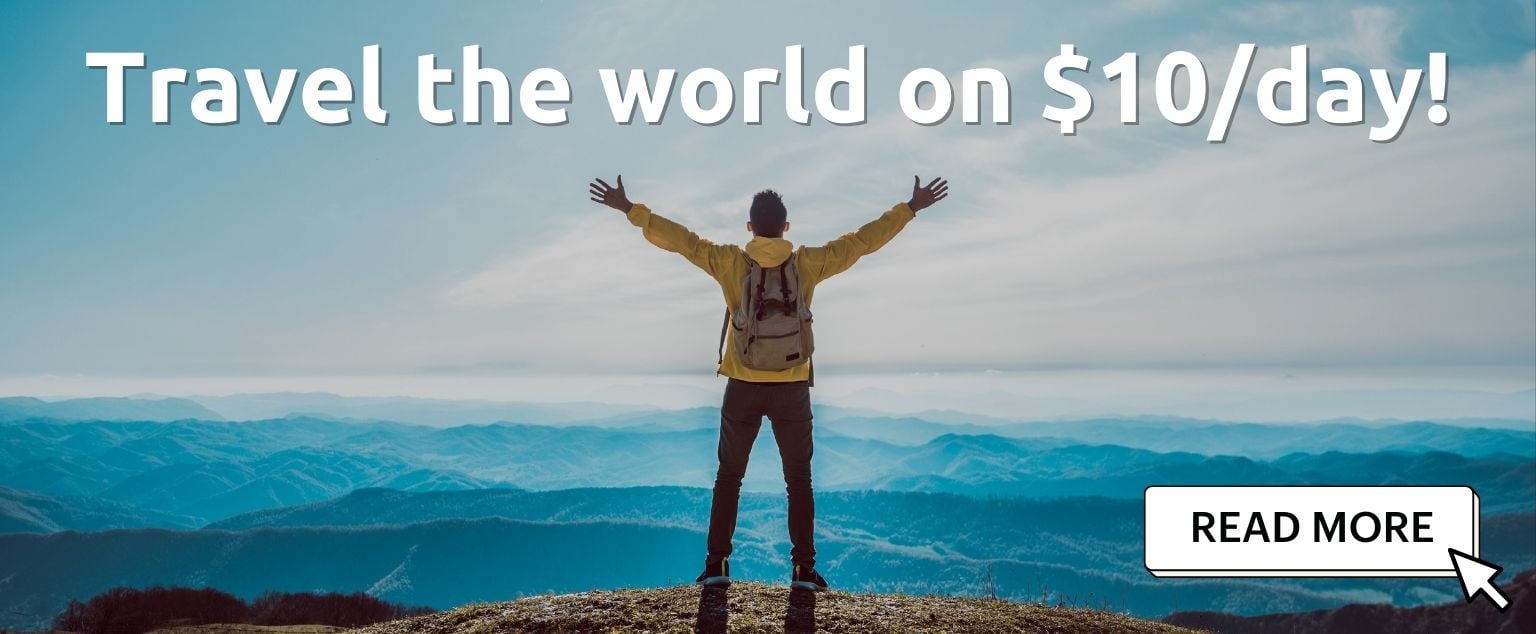 And for transparency's sake, please know that some of the links in our content are affiliate links. That means that if you book your accommodation, buy your gear, or sort your insurance through our link, we earn a small commission (at no extra cost to you). That said, we only link to the gear we trust and never recommend services we don't believe are up to scratch. Again, thank you!