If you followed the well-marked path out of college, you may be familiar with a certain sensation. The feeling or belief that there just has to be more to life than this. Waking up, making some coffee, blasting the heat in your car on the way to work in the dead of winter.
Anyone who has embraced the 9-5 grind of the 'Western' worklife has inevitably reached this point. But the question remains, will you be the one to switch things up? Will you bid adieu to the banality and repetition in your own life and leap forward into the unknown, the excitement of a new country?
One way to immediately change the trajectory of your life is to move to Taiwan, a country that has become a haven for expats. With a welcoming community serving up incredible street food and a metro system that will have you quickly forgetting about your old, rickety ride to work, there aren't many reasons not to take the leap.
And that's what we are here to help you with. To give you an overview of not just the costs of living in Taiwan, but also what it will take to begin your new adventure.

Do You Want to Travel FOREVER??
Pop your email in below to get a FREE copy of 'How to Travel the World on $10 a Day!'.
Why Move To Taiwan?
Taiwan is one of the world's smallest countries. Yet, within its borders, you will find one of the richest countries on earth, both financially and in the quality of life.
Taiwan is often overlooked by backpackers traveling in Asia, yet those that stray from the beaten path quickly become endeared. From stunning landscapes along the Alishan Range to its amazing history that stretches back 20,000 years, there's something to appeal to any traveler.
But why is it a great destination for expats looking to leave the 'West' behind? According to Internations Insider Report, expats rated Taiwan 3rd out of 64 countries for quality of life and 8th for work/life balance. Overall Taiwan made its way to the top of the list of expat destinations.
Moving to Taiwan will land you in one of the safest countries in the world. This includes a very inclusive culture that has embraced the LGBTQ+ community. Along with a world-class healthcare system, lower cost of living, and subtropical weather, you can see how life here can be rewarding.
Living in Taiwan however is not perfect, there will be challenges for expats. These include a language barrier, lack of job opportunities beyond English teaching in Taiwan, and the growing problem of air quality.
Cost of Living in Taiwan Summary
When considering moving to Taiwan it is important to work out just how much you'll need to live comfortably each month. Sure you can wing it and see how it goes, but you could easily then end up on the next flight home.
Living in Taiwan presents different circumstances depending on whether you decide to stay in Taipei, or set up camp in a rural area. Taipei's bustling downtown is a massive hit of energy; it's more expensive to live here than in Paris, but is cheaper than London and much less than neighboring cities like Hong Kong.
Keeping these things in mind will help you make the right choices and settle into your new life in Taiwan with ease. The below figures are based on living a decent life in Taiwan and have been compiled by data from multiple sources.
Cost of Living in Taiwan

| Expense | $ Cost |
| --- | --- |
| Rent (Private Room Vs Downtown Apartment) | $250 – $1600 |
| Electricity | $70 |
| Water | $20 |
| Mobile Phone | $25 |
| Gas | $0.99 Litre |
| Internet | $25 |
| Eating Out | $3.50 – $30 |
| Groceries | $100 |
| Housekeeper (less than 10 hours) | $75 |
| Scooter Rental | $15 – $30 |
| Gym Membership | $45 |
| TOTAL | $850-2300 |
What It Costs to Live in Taiwan – The Nitty Gritty
Now that we have the basic living expenses sorted, let's go into more detail on the cost of living in Taiwan.
Rent in Taiwan
You may have escaped the crushing routine of work, sleep, repeat back home. But you haven't escaped our old friend Mr. Rent. Rent will be your main monthly expense when living in Taiwan, and while it can be quite high in some areas, it doesn't have to dictate the kind of life you can enjoy here.
You will be able to look into a few different options such as renting a single room, having a larger apartment to yourself, or enjoying a quieter life away from the big cities. Taipei is the main attraction, a wondrous city that can mesmerize and intimidate at the same time.
Then there is Kaohsiung, Taiwan's second-largest city. On average rent is 45% cheaper here which will give you more bang for your buck (along with a few more visits to the local restaurant).
Hualien City and Taichung should also be in consideration. Hualien faces the Pacific Ocean which gives you a beautiful sunrise every day and doesn't suffer from the same air pollution as the other cities.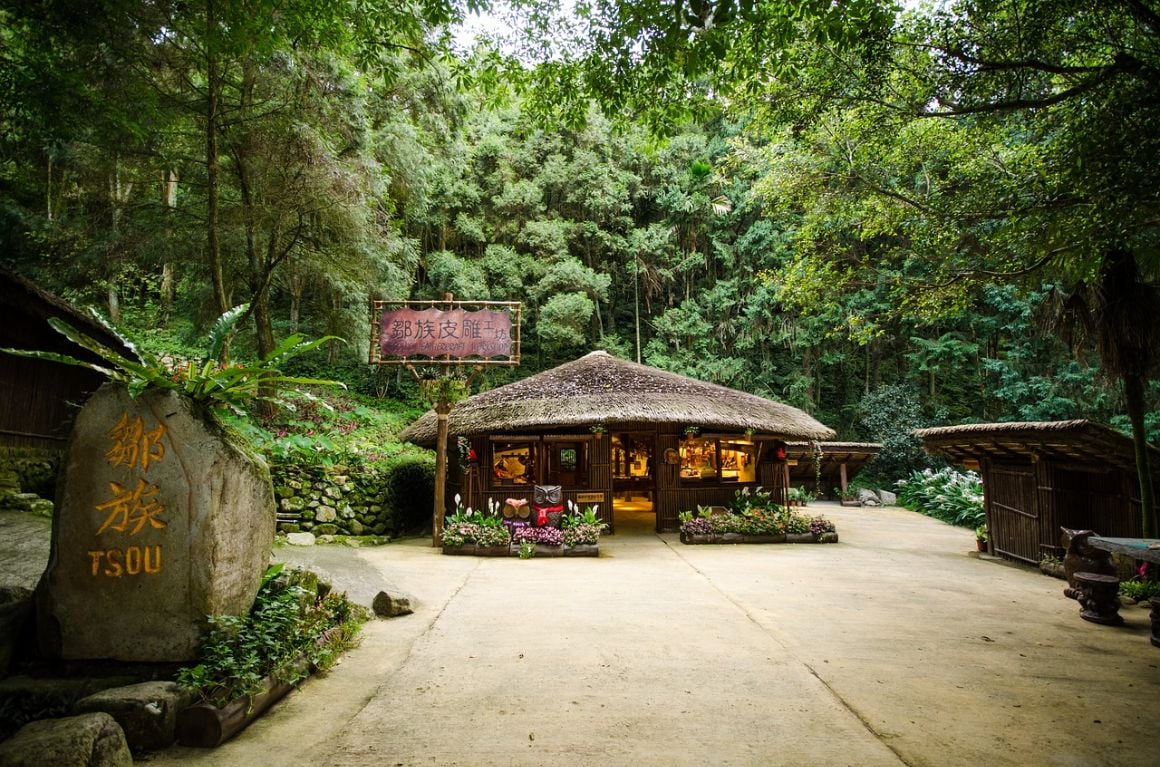 As for Taichung, expats love it here. It is a more authentic Taiwanese experience, so it can take a moment to find your footing. However, its perfect year-round weather has given it the moniker of being the "California of Taiwan".
Of course, whether you decide to go for it all in Taipei or choose something different will come down to personal preference. Are you moving by yourself, with your partner, or do you have a whole family coming along?
Taking the time to find the right spot for your situation will go a long way to helping you settle into life in Taiwan.
Finding a home in Taiwan can be difficult if you aren't able to navigate the local Mandarin websites. One of the better real estate sites that has English, is Spacious. You can search by area, public transport and proximity to local schools.
Another way to get tips, insights and help is to join the Expats in Taiwan Facebook group.
Shared Room in Taipei- $350
Private Apartment in Taipei – $700
Luxury Apartment in Taipei – $2000
Don't let the excitement of moving to Taiwan force you into making a rash decision. Give yourself time and ease the pressure by booking an Airbnb in your area for two weeks. This way you can spend your days roaming the streets and making sure it's the neighborhood for you. After all – you didn't come all this way just to be far from all the fun.
Need a Crash Pad in Taiwan?
Need a Crash Pad in Taiwan?
Home Short Term Rental in Taiwan
This awesome condo in Taipei offers city views and comfortable living. It's the ideal place to base yourself as you look for more permanent accommodation in Taiwan.
Transport in Taiwan
Taiwan is a fun blend of South-East Asian chaotic traffic with a modern transport system. The efficiency of the public transport system will definitely keep you on your toes!
Getting used to the local driving culture is a rite of passage for all expats. Any experience driving or biking around Thailand or Vietnam will be sure to come in handy.
In terms of road quality, you won't have too many problems making your way around the country in a car or on a bike.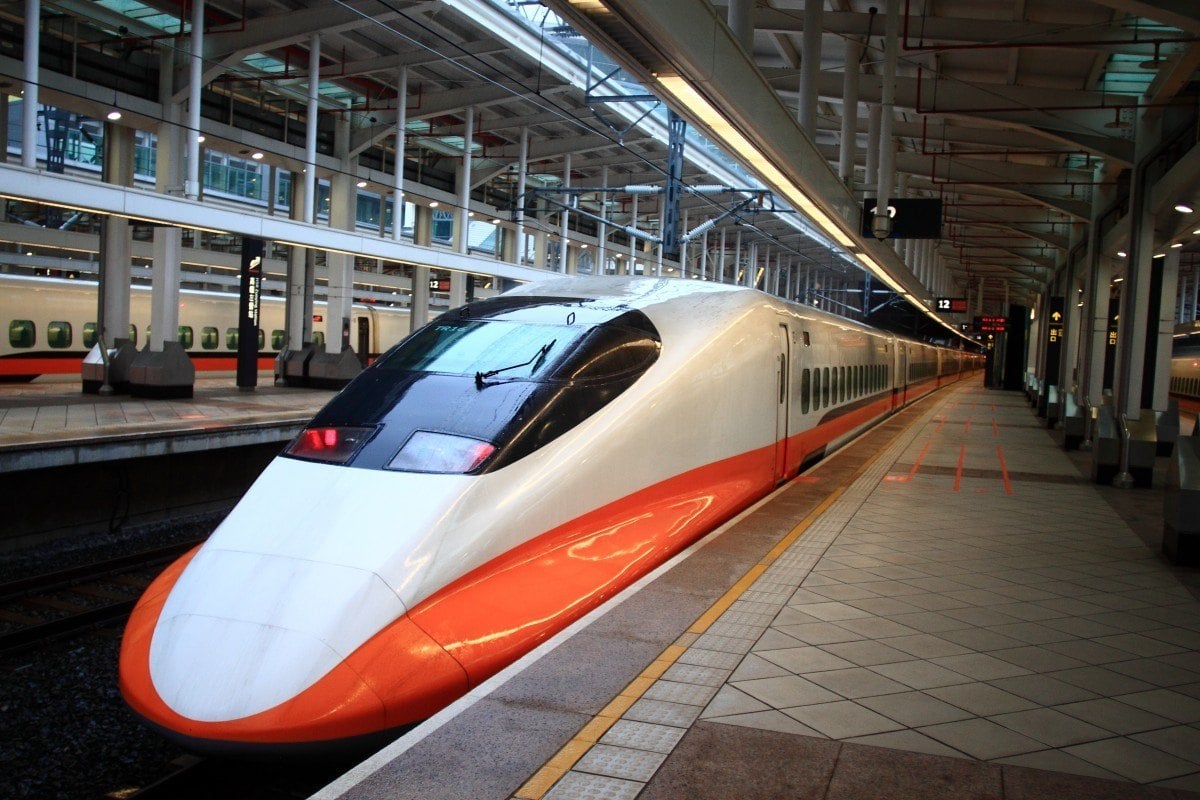 Public transport in all Taiwanese cities is both affordable and comprehensive. Taipei boasts a subway, while smaller cities still have rail transport and busy bus network. There is also a high speed rail that connects the cities and one can travel end-to-end in just over two hours.
Signs and announcements are done in both Mandarin and English which will make your life easier and could help with some language skills.
Taxi Ride (Airport to Taipei) – $50
50cc Scooter Rental (per month) – $15-$30
Food in Taipei
When you ask someone why they have fallen in love with a new country, a common answer is food. Taiwan has a rich culture and pursues diversity and inclusion in earnest. This comes through in Taiwan's cuisine, so it wouldn't shock us to hear that food is one of the main reasons you want to move to Taiwan.
As you walk the streets of Taipei or Kaohsiung, the aroma emanating from the street carts will have you tempted to stop and eat at every turn. From the beef noodles, which are the pride of Taiwan, to soup dumplings and minced pork rice, you will find endless options.
Local cheap eats like stinky tofu and danzei noodles can go for as little as $1. If you're craving western food you can expect to pay $8 for pizza. Meals at nice restaurants serving steak and seafood see higher prices, which are more inline with costs back home ($25-35).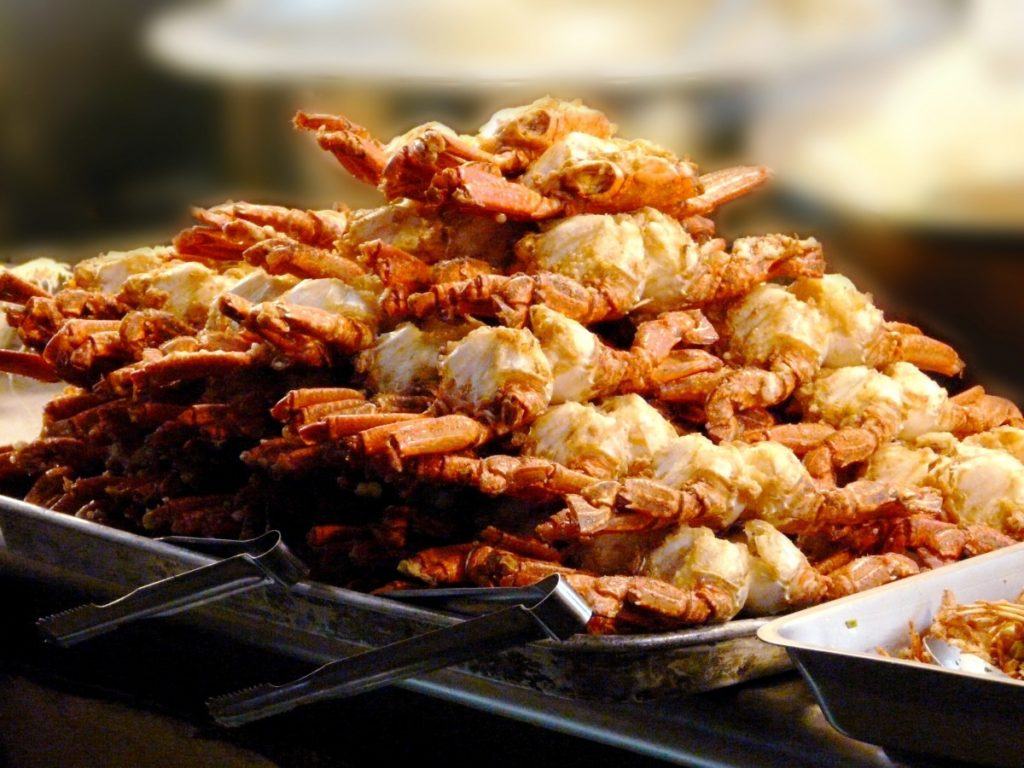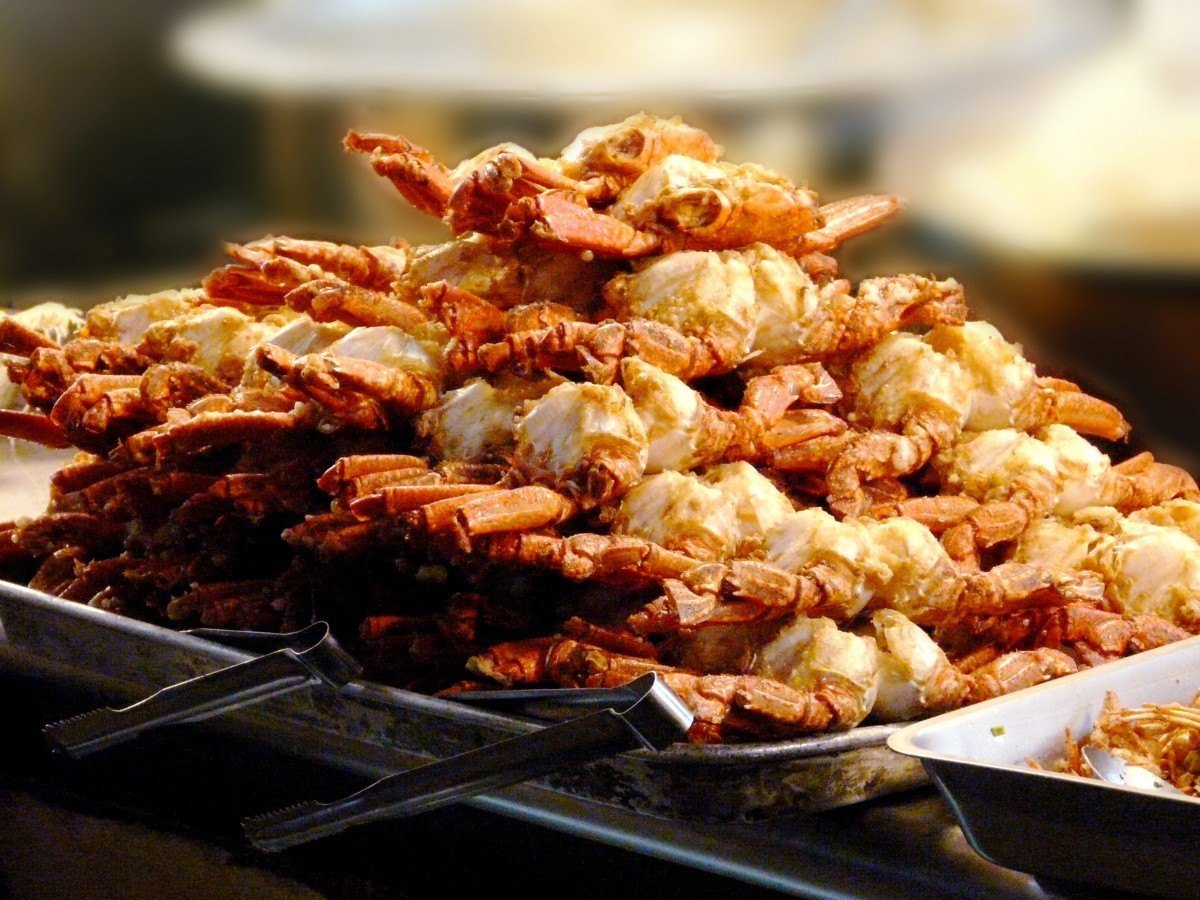 While you could spend every night eating out and trying new foods, this is a sure fire way to eat away at your budget instead. Parden the pun.
Sure, eating at the many street vendors and old shops is quite cheap. However, finding a happy medium will go a long way to ensuring you don't quickly run out of money. Plus, it comes with the added benefit of learning local recipes in your new home.
Supermarkets are common throughout Taiwan. Major cities even have stores dedicated to imported goods, which is a great way to satisfy some homesickness. Costco has also made it's way to Taiwan, with a total of 14 locations across the island.
Milk (1 litre) – $3.35
Loaf of Bread – $ 2.05
Rice (1kg) – $2.96
Eggs (dozen) – $2.55
Beef Round (1kg) – $22
Apples (1kg) – $4.80
Tomatoes (1kg) – $3.70
Potatoes (1kg) – $2.72
Drinking in Taiwan
The quality of drinking water varies throughout Taiwan. Locals have grown up with the understanding that tap water isn't safe. The attitude continues today despite improvements in quality.
But with consistent leaks and poor pipes in some buildings, it is best to play it safe and stick to drinking bottled water. A 1.5-liter bottle of water will run you around $1.25. Maintaining a good amount of fresh water in your fridge will be a nice habit to pick up.
Drinking generally isn't a huge part of Taiwanese culture. Going out with friends to the local teahouse or visiting the night markets is a more common way to socialize. Bonding over food is the main part of hanging out, while a bottle of beer is a mere accessory.
Buying alcohol from local mom and pop shops isn't overly expensive. A domestic beer will cost $1.80 while imported will be about $2.50. Drinking at the local bar however will cost a pretty penny. Whether it be the lack of drinking culture in Taiwan or import costs, drinks at the pub are similar to American prices.
Why Should You Travel to Taiwan with a Water Bottle?
Whilst there's a lot that we can do when it comes to traveling responsibly, reducing your plastic consumption is one of the easiest and most impactful things you can do. Don't buy one-use water bottles, don't take plastic shopping bags, and forget straws. All of this just ends up in landfill or in the ocean.
Keeping Busy and Active in Taiwan
Moving around the world to live in Taiwan can be an exhausting experience. We get it, sometimes you just want to sit on the couch and watch the day roll on by.
But don't forget the reasons you made the change in your life, to escape monotony. Not getting out to explore Taiwan every chance you get would be a mistake. Lucky for you, there's loads going on.
From the weeklong Chinese Lunar New Year holiday to the Pingxi Sky Lantern Festival, the cities of Taiwan will have an excitement event almost every other weekend.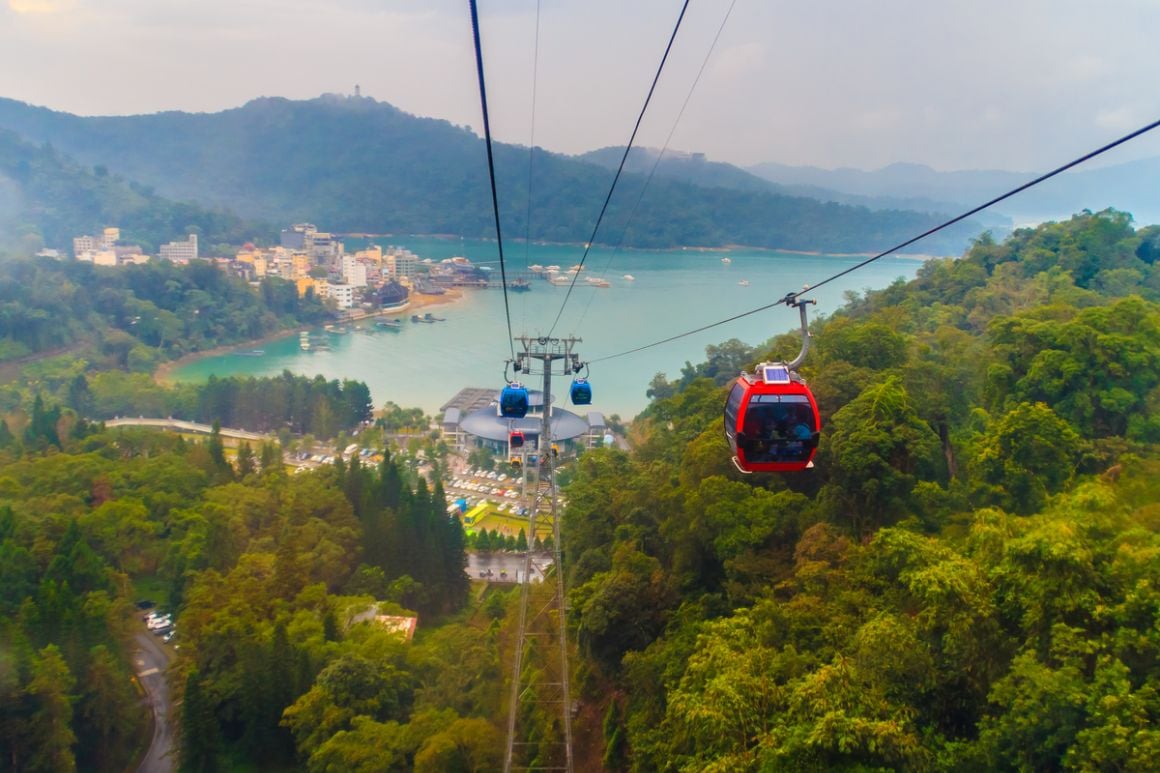 The Arts are very popular here, so you'll find regular theater performances and concerts. You should also experience the Spring Scream, a huge party held every spring break in south Taiwan.
Getting around Taiwan is pretty easy, so escaping to the mountains for the weekend doesn't have to be difficult. Here are six ways to stay active in Taiwan:
Yangmingshan National Park – Free
Local Night Markets – Free to Wander
Maokong Gondola, Taipei – $8
Beitou Hot Springs – $1.30
Ferry to Penghu Island – $26
Bicycle Hire – $51 for 3 days
School in Taiwan
Taiwanese schools meet and exceed many global standards for quality of education.
However, English-speaking schools are few and far between. Many are highly religious, and there is just a handful of international schools.
If your family is young and there's still time to learn Mandarin, then you'll be happy with Taiwan's public school system. Public schools here have some of the best mathematics and science scores in the world. This eliminates the usual pressure to send your kids to a private school simply to get a better education.
International schools are the most common choice for expats with kids. These schools follow mainly US and British curriculum and are only attended by international students, or Taiwanese who have dual passports.
International schools are quite expensive in Taiwan, averaging around $13,000 USD per year.
Is This the Best Travel Pack EVER???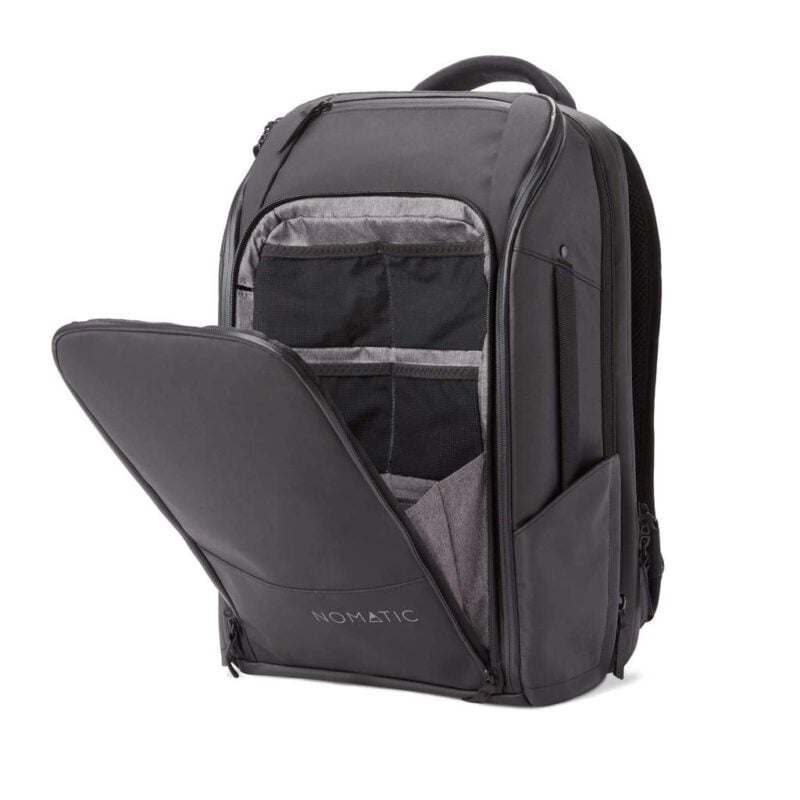 Medical Costs in Taiwan
If you are moving to Taiwan you can feel safe knowing that their healthcare is some of the best in the world. Regardless of whether you are a local or a foreigner working here, you'll have access to a strongly subsidized public healthcare system.
The standard of care is on par with what you may expect back home, and taking out private insurance is not a necessity. English-speaking staff in public hospitals aren't as common, however, the language barrier in Taiwan is smaller than in neighboring China.
Upon arrival to Taiwan, you will have four months to register to join the public healthcare system. Your work may do this for you, although any dependents and anyone self-employed will have to register at a local hospital.
On the other hand, private healthcare will afford you more choices in care along with shorter wait times. It is quite expensive but you will find clinics that specifically serve expats. Public healthcare may not cover all the costs of major emergencies, so it can be handy to have a form of private insurance.
While you get settled and begin your research, there is a way to be covered right off the bat. SafetyWing offer a monthly healthcare plan which covers Digital Nomads, expats and long term travellers. We have been using it ourselves for a while now and find them to provide great value.
Visas in Taiwan
Now that you're all in on moving to Taiwan, you may be wondering how you'll be able to get there. To keep things simple stupid there are two visa types for Taiwan. Either a short-term or a long-term visa.
Almost all visitors to Taiwan will need a visa. However, there is a visa waiver program in place for residents of the US, Australia, Japan, and others. Either way, a short-term tourist visa will give you 90 days to explore Taiwan.
If you harbor dreams to move here, spending some time roaming the country on a tourist visa will give you a nice taster into what living in Taiwan is like.
A tourist visa will give you an opportunity to find potential employment in person, which you can use to apply for a work permit and then long-term residency.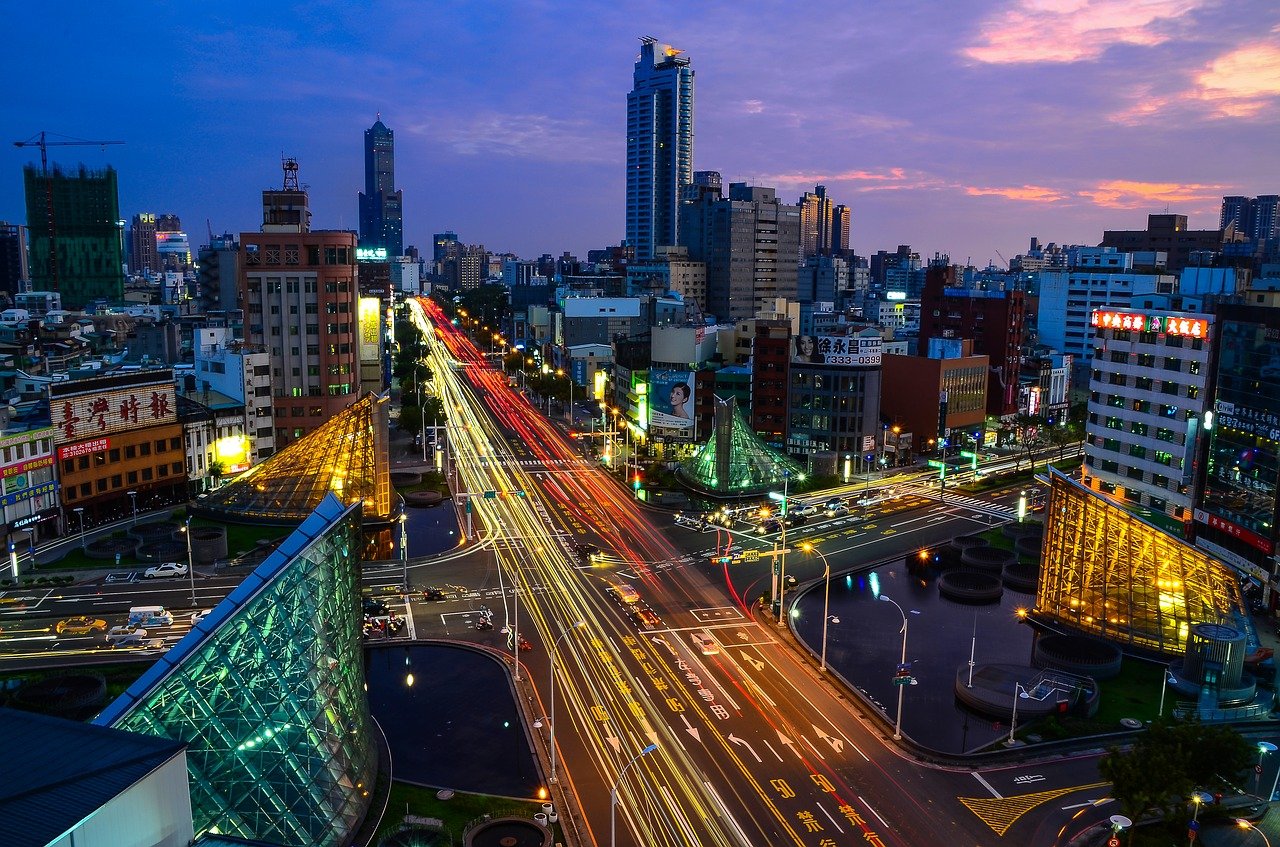 Keep in mind that you won't be able to work on a tourist visa, even as a Digital Nomad.
After checking out Taiwan and falling more in love with its beauty and culture, you may wish to apply for a long-term visa. There are three main options, a work visa, an entrepreneur visa, and a working holiday visa.
A work visa can be granted for those that have found employment within Taiwan. The entrepreneur visa is for those wanting to set up a business here. The Working Holiday Visa is for those between the ages of 18-30 from countries involved in the scheme.
All of these visas will give you the opportunity to stay in Taiwan and build your new life. The overall process can take some time, but is will induce far less headaches than immigrating to other countries.
Banking in Taiwan
With such a strong international economy, it's no surprise that Taiwan's banking is well and truly up to scratch. With the right documents, those on long-term residency visas can easily open up a bank account for themselves.
Taiwanese banks that are popular with new arrivals include CTBC Bank and the Bank of Taiwan. Expats can also open an account at international institutions like HSBC and CitiBank.
Internet banking is widely available which will help streamline bill payments and transferring money from overseas. Some banks don't offer English versions, so do some prior research if you aren't keen on testing your Mandarin reading skills.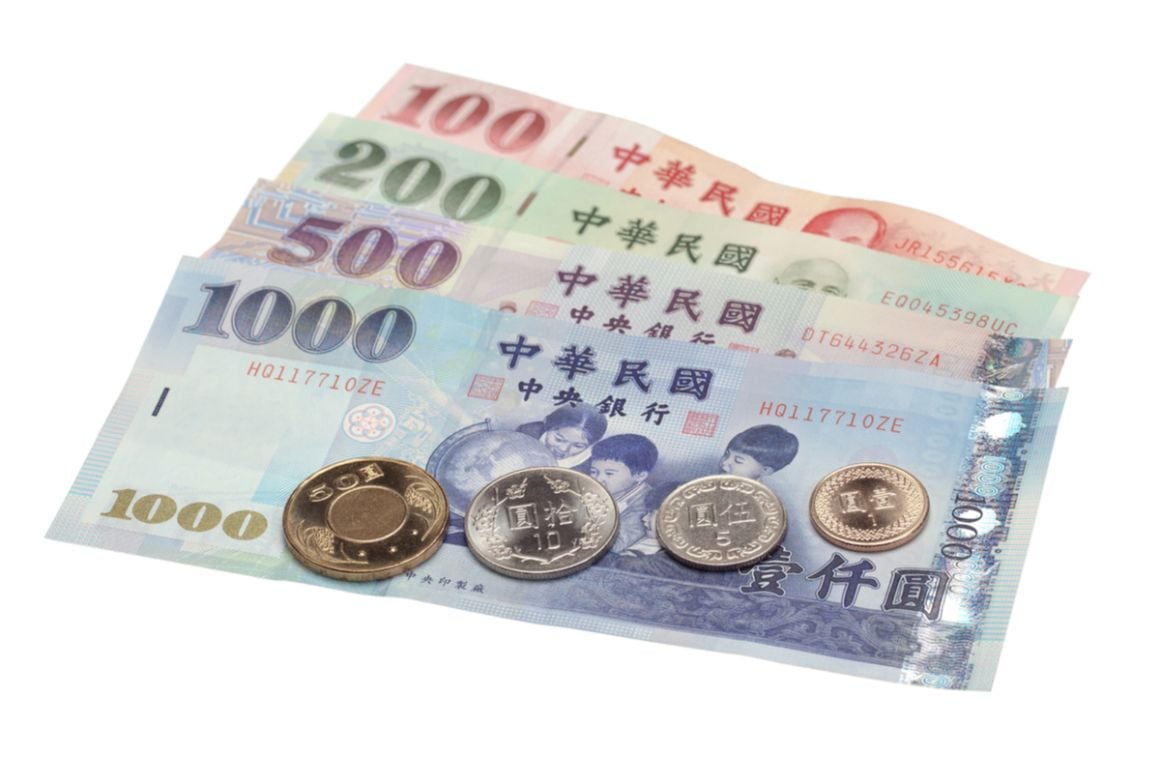 Keep in mind, that Taiwan is still largely a cash-based society. ATMs are spread right throughout the country and are open 24/7. Keeping cash on hand will come instantly come in handy when you "spontaneously" decide to eat local street food.
One of the easiest ways to blow out your budget is to consistently use your bank card from back home. International fees quickly add up. If you don't want to open a local account, grab a travel card through Transferwise. You can easily load her up without paying fees if you move money with Payoneer.
Taxes in Taiwan
Staying on top of your taxes in Taiwan is pretty straight forward. Your tax rate works on a progressive scale and will be a higher percentage based on what you earn.
If you end up working and living in Taiwan for less than 6 months you will be taxed at flat rate of 18%.
Generally, you won't have to worry about this as the big boss (more likely his assistants) would have already deducted this from your regular pay. Once May 1st comes around you will be able to file a simple tax return online.
For entrepreneurs and business owners, the rules can vary based on circumstances. In this case, it's best to seek out a local accountant for professional help.
If you are still earning income in your home country, you remain obligated to pay tax there as well. There are accountants who specialize in multi-country tax systems and will be able to help you out.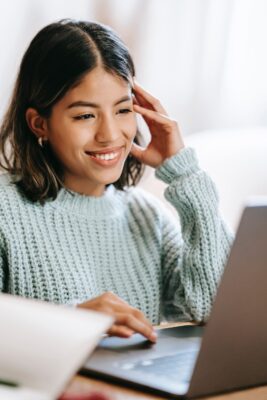 Earn $$$ ONLINE Whilst Travelling the World!
Keen to live the digital nomad dream while travelling the world? Who the hell isn't?
Teaching English online is a surefire method to earn a consistent income on the road. Work from anywhere, change some lives, and earn some dollaridoos while you do it!
Check out this detailed article for everything you need to know to start teaching English online.
Tax, rent, and groceries are common expenses that follow you wherever you go. On top of that, there are often costs that we don't think about and only appear obvious once it is too late. They lurk in the shadows only to jump out at the worst possible time.
To attempt to avoid this horrible scenario, it's time to think outside of the box and dream of worse-case scenarios. Even little things like import costs can quickly make living in a foreign place much less appealing.
Taiwan is a cash-based society so you'll need to frequent ATMs. ATM fees can quickly burn a hole in your back pocket. A way around this is to use the Taishin Bank inside a local Family Mart.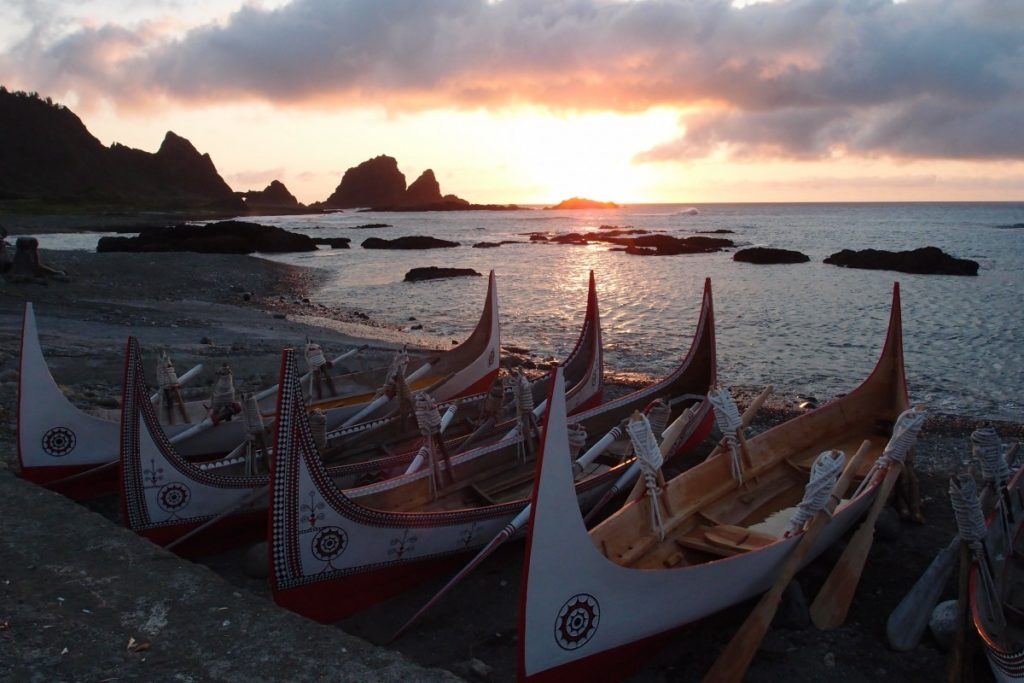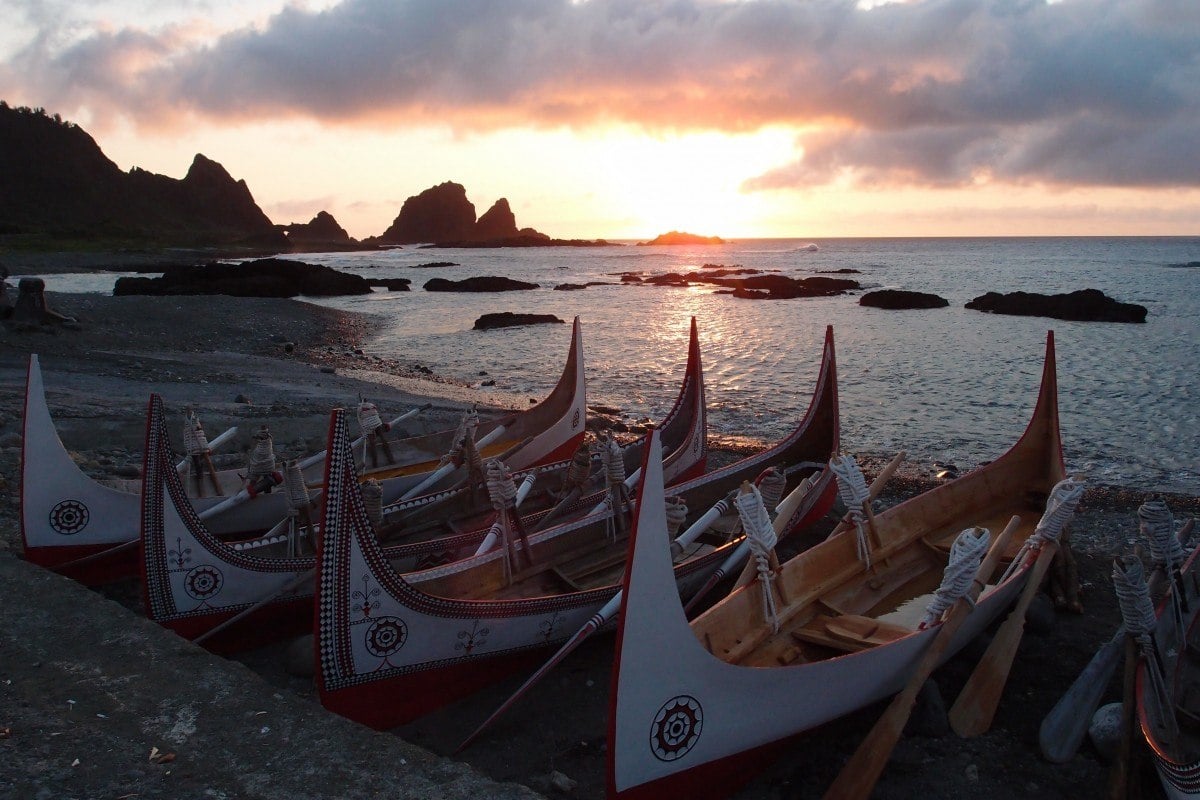 Typhoons and earthquakes can be quite common depending on where you are in Taiwan. This can lead to unexpected costs, especially if you own your apartment and can't rely on your landlord.
There are very few, if any, direct flights to Taiwan. If you are coming from Europe of North America you will likely have a layover or two to account for.
Life back home will continue after you've begun living in Taiwan, so there is always the chance you will need to book a flight home. This can easily fetch you between $600-$1100 one way.
Having backup savings that only get touched in emergencies will not only provide you peace of mind, but will also help if the worst-case scenario occurs.
Insurance For Living in Taiwan
Taiwan is very safe. In fact, it's one of the safest countries in the world. Violent crime and petty crime are low by world standards. The Taiwanese community is well-known for its inclusive nature and is a safe country for LGBTQ+.
Unfortunately, bad stuff can still happen, especially when it comes to getting around Taiwan's busy cities. Scooter crashes are common and can happen to even the most experienced rider.
Getting some basic travel insurance will help protect you and you get used to driving and riding on the local streets. We've mentioned SafetyWing previously, but they will help you when accidents happen. Plus, it will take a load of worry off your shoulders.
Month to month payments, no lock-in contracts, and no itineraries required: that's the exact kind of insurance digital nomads and long-term traveller types need. Cover yo' pretty little self while you live the DREAM!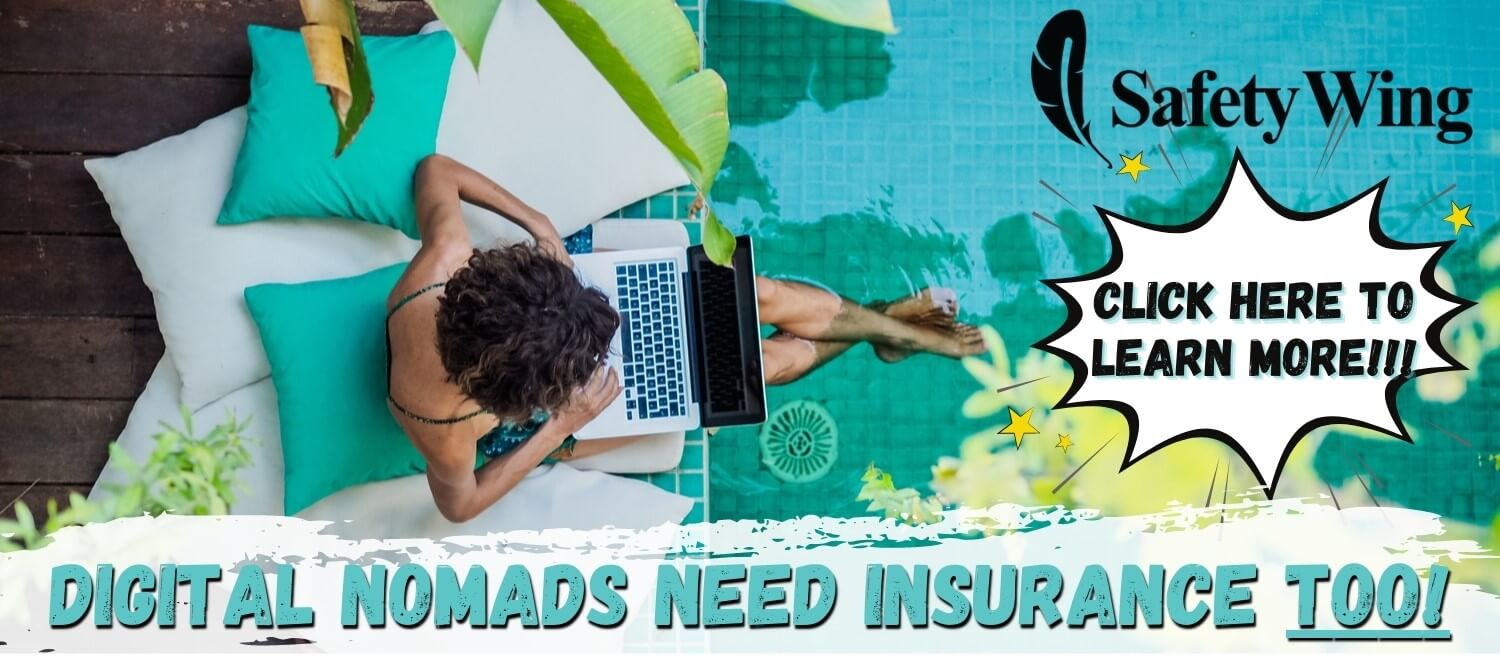 SafetyWing is cheap, easy, and admin-free: just sign up lickety-split so you can get back to work! Click the button below to learn more about SafetyWing's setup or read our insider review for the full tasty scoop.
Moving To Taiwan – What You Need To Know
Now that we have covered basic and unexpected cost of living in Taiwan, what about the actual move itself?
Finding a Job in Taiwan
The majority of expats will seek to find employment before making their way to Taiwan. Although beginning the search on a tourist visa can be a great way to network, foreigners will need a job offer to begin the visa process.
Finding work in Taiwan can be a tricky proposition as companies are encouraged to hire locals before internationals. You will need a strong set of skills that will help you stand out. However, there are many major industries including tech, petroleum, and pharmaceuticals, so you'll have a variety of options.
The main opportunity for English-speaking expats loking to move to Taiwan is in education. Most bachelor level degrees and relevant experience will be enough to get a visa. To work in the public school system however, you will need a relevant teach license from back home.
Teacher's without licenses can still work at cram schools or buxibans. Beginners will be able to make over $20 an hour.
Where To Live in Taiwan
Taiwan is a small island off of mainland China. It is often described as being more China, than China.
Despite being recognized as a part of China, Taiwan has its own currency, legal system, and governance. This provides Taiwan with its own identity, as well as the ability to foster and grow its own culture. It's worth noting that Taiwan's identity has been a source of tension with China for decades.
Taiwan can get very hot and suffers through its fair share of earthquakes and typhoons. While it's not quite your typical tropical island, the Taiwanese are nevertheless relaxed and incredibly welcoming.
When moving to Taiwan you'll be hit with an abundance of different places to live. This may come as a surprise, seeing as Taiwan isn't large by any stretch of the imagination.
If your job or schools for the kids hasn't already dictated where you will move to, visiting Taiwan and spending time on the ground can be a rewarding adventure.
You will have your choice between towering cities teeming with street food and crazy traffic, chill mid-sized urban districts, and beautiful coastal towns. Where you go is up to you, but to help begin the process we have outlined what it's like to live in three popular Taiwanese cities.
Taipei
Taipei is the capital city of Taiwan and by far the biggest metropolis of the country.
It represents Taiwan on the world stage, so you can expect an international city with all the tasty local eats. You will find a large expat community within the city limits, with numerous international companies setting up offices downtown.
Owing to its international community and being the epicenter for business in Taiwan, there are more employment opportunities here than in other parts of the country.
Getting around the city is simple thanks to a great public transport system, so you could easily forego the scooter. To get a break from the colorful madness, there are mountains on the city's edge with tons of hiking and outdoor adventures to go on.
International Community
International Community
Taipei
Taipei seamlessly combines the classic and traditional with modern skyscrapers and high-rise buildings. It's the best place to go to find a job in Taiwan. Days off can be spent hiking or exploring the city's markets.
Kaohsiung City
With just under 3 million residents, Kaohsiung is Taiwan's second-largest city. It's located a 3.5 hour drive south of Taipei, straddling the southeast coast.
There are fewer expats here, which can be seen as a good thing. Kaohsiung is slowly becoming more of an international city, so you will find western restaurants and bars making their way onto its streets.
The weather here is the real drawcard. You'll enjoy warmer weather, less cloudy days, and fewer raindrops falling on your head. To get out of town you can spend the weekend in Kenting, Taiwan's beach town and resort district.
You can expect a lower cost of living in Kaohsiung compared to Taipei, with rent being 45% cheaper. English jobs remain common here as well, along with a growing international business scene.
Great Weather & Low Cost of Living
Great Weather & Low Cost of Living
Kaohsiung City
Kaohsiung City provides a cheaper alternative to Taipei. Situated by the island's south coast, it enjoys great weather year-round. It's ideally located for day trips and is full of opportunities to get your cultural fix.
Hualien City
If you love the outdoors, the coastline, and staying active, then moving to Hualien may be the move for you. On your doorstep you'll find stunning mountains, the Pacific Ocean is your backyard and you'll have wonderful sunrises.
Along with being aesthetically on-point, the Taroko National Park is a 45-minute scooter ride away. Explore hiking trails and views down to the ocean on your days off.
While the city itself is small compared to those listed above, it is still abuzz with action throughout the day. The outskirts of the city quickly turn to quieter farmland, giving you a best-of-both-worlds type life.
Hualien can be earthquake-prone, so becoming aware of safety protocols should be high on the agenda once the move is complete. Aside from that, you can expect to enjoy a slower-paced life away from the hustle and bustle of Taipei.
Best Area for Outdoor Adventures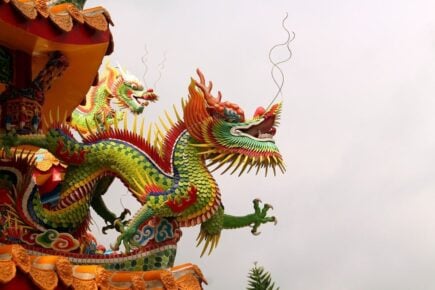 Best Area for Outdoor Adventures
Hualien City
Hualien is perfect for those looking for a laid-back pace of life. With all the natural beauty surrounding the city, living here will allow you to disconnect from work with ease.
Taiwan Culture
Modern Taiwanese culture is a blend of many cultural influences but still has strong connections to its history and Chinese heritage. However, under self-governance, its culture, religious expression, and customs have been able to grow in a free manner.
Taiwan can be a culture shock at first and may take some time to fully immerse yourself as a new expat. Even if you enjoyed your time here as a traveler.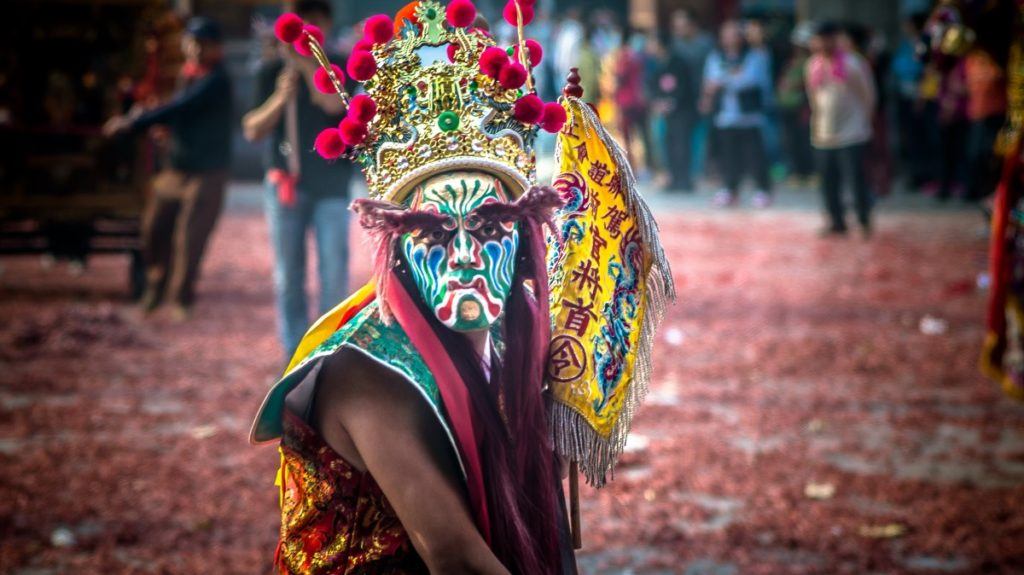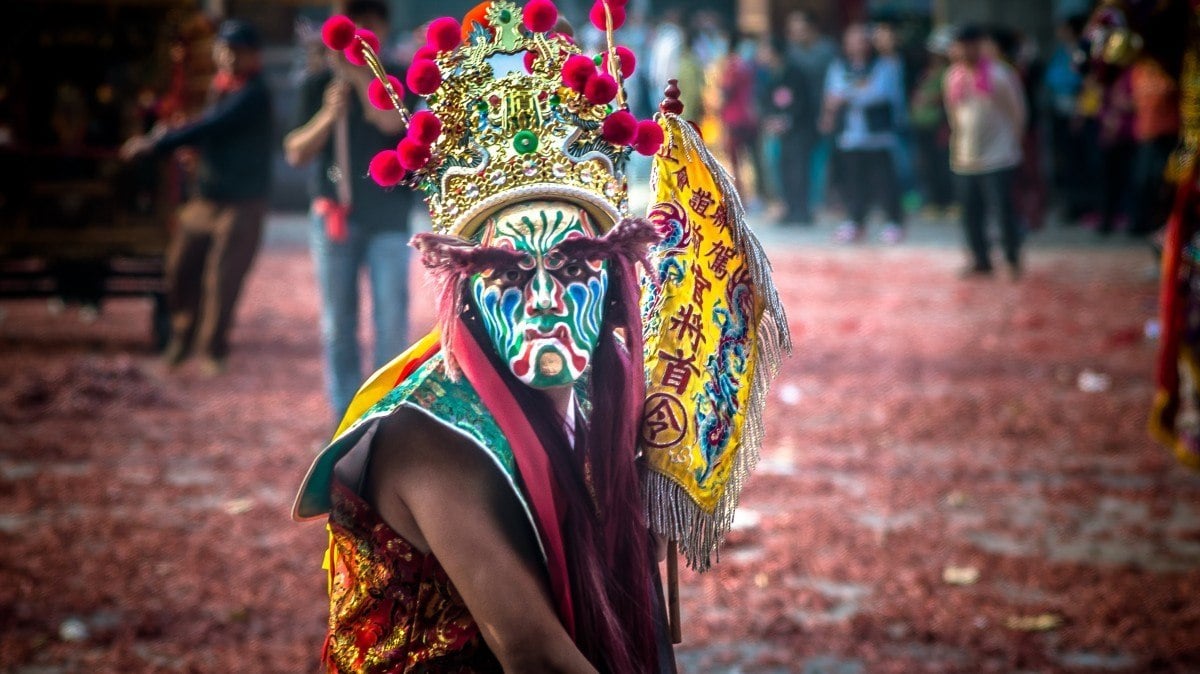 The little things you may not have picked up about Taiwanese culture can become apparent once you have made the move. This includes discussing business over dinner with locals or handing over a gift with just one hand.
Taiwanese people are open and honest, which may come with its fair share of shock value, even though no offense was meant. Depending on the language barrier you may spend a lot of your time hanging with other expats, or trying to get by on basic conversations with locals.
Overall, as you grow into Taiwanese life you will come to see why so many expats have chosen this country as their second home.
Pros and Cons of Moving To Taiwan
If moving to a foreign country was simple and easy, everyone would do it. The fact is, there'll be many hoops to jump through and a nice learning curve on the other side.
Pros
The People – Expats will meet a friendly and welcoming society that isn't afraid to help out someone in need.
Safety – Taiwan is a very safe place to live, so you can say goodbye to those nervous walks home late at night.
The Food – From cheap street eats to mouthwatering restaurant dinners, Taiwan is a food lovers haven.
Convenient – With great public transport, 7/11's on every corner and food delivery apps, living in Taiwan can be a breeze.
Cons
Language Barrier – Speaking only English will limit both social and employment opportunities.
Air Pollution – Air quality is a real problem in big cities like Taipei, so facemasks are common.
Unpredictable Weather – Taiwan has an annual typhoon season and often experiences earthquakes.
Crowded – In the main cities of Taipei and Kaohsiung, there isn't a lot of space to move and comes with an abundance of traffic.
Living as a Digital Nomad in Taiwan
We all know Taiwan as an open-minded community. They promote the arts, help out entrepreneurs, and have embraced technology. This has put Taiwan's economy on the map.
This attitude has extended down to the Digital Nomad community, who have been attracted by Taiwan's forward-thinking way of life.
There is an abundance of cafes in Taiwan, and the quality of coffee here may surprise. This goes hand in hand with Digital Nomads seeking out free WiFi, offering a comfortable place to get some work done.
Digital Nomads will enjoy getting around the country with ease. If you've been bunked up in Taipei for too long, simply jump on the next bus or high-speed train and be in a new city before the day is done.
The majority of Taiwan's cities have co-working spaces, but Taipei remains the hotspot for those moving to Taiwan. If you are looking to embed yourself in the local DN community and network, then this is the city to be in.
Internet in Taiwan
Scoring an apartment in Taiwan with internet included should be on the top of your list when house-hunting. Taiwan has impressively quick internet, along with no major reliability issues. Consequently, you'll be able to swim through your workday without having to worry about losing connection.
If your apartment doesn't have WiFi included, you can find internet plans in Taiwan for less than $20.
If you plan on moving around Taiwan during your time here, it is pretty easy to hook up to the internet via your phone's data. You can pick up a sim with unlimited data for around $15. This will last a month before you will have to buy another sim.
The Future of the SIM Card is HERE!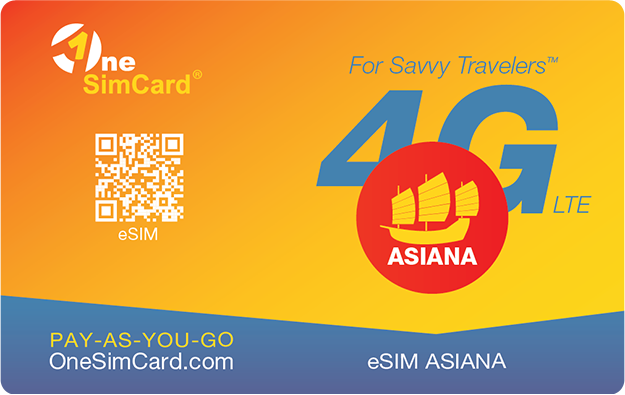 A new country, a new contract, a new piece of plastic – booooring. Instead, buy an eSIM!
An eSIM works just like an app: you buy it, you download it, and BOOM! You're connected. It's just that easy.
Is your phone eSIM ready? Read about how e-Sims work or click below to see one of the top eSIM providers on the market and ditch the plastic.
Buy an eSIM!
Digital Nomad Visas in Taiwan
Depending on your interpretation, there is in fact a Digital Nomad visa for Taiwan. While it isn't just for online workers, the Taiwan Employment Gold Card Visa allows you to apply for a work permit without company sponsorship.
The process itself is quite straightforward. We suggest submitting under the 'Economic' profession because it's the only qualification based on your income rather than skills. If you make over $5700 a month through your online work, you will be eligible.
Once accepted you will have all the rights of a resident, including access to public healthcare. In total the Gold Card will give you up to 3 years to live and work in Taiwan.
Other options include arriving on a tourist visa, which will give you 90 days to explore Taiwan and continue your online work. Keep in mind that working online remains a grey area, and technically is against the rules of this visa.
Co-Working Spaces in Taiwan
You may consider yourself somewhat of a lone wolf, traveling around the world earning cash and living the good life. So you may not have considered co-working spaces.
Taiwan offers the chance to change your way of thinking. There are numerous co-work spaces that help foster a community of like-minded people and help bring their online work to another level.
Let yourself be inspired by new ideas and challenge by opposing viewpoints to help you reach your goals sooner.
Makerbar Taipei is a great example of innovative workspaces. Complete with lounges, 3D printer and is even dog-friendly. Day passes start at $10 and monthly passes are $130.
Living in Taiwan – FAQ
Final Thoughts on Taiwan Living Costs
Moving to Taiwan has its fair share of challenges, the same with moving to any foreign country. Work opportunities can be limited if you don't speak Mandarin and the language barrier can be tricky. Don't stress though – the locals will be happy to help you out.
Ultimately, you can't argue against the expats who are now living in Taiwan. With barely a regret insight, they enjoy a high quality of life, great healthcare, delicious food, and a friendly society.
It's no wonder Taiwan is one of the best destinations for those seeking to make change in their life. Are you ready to make the leap?
---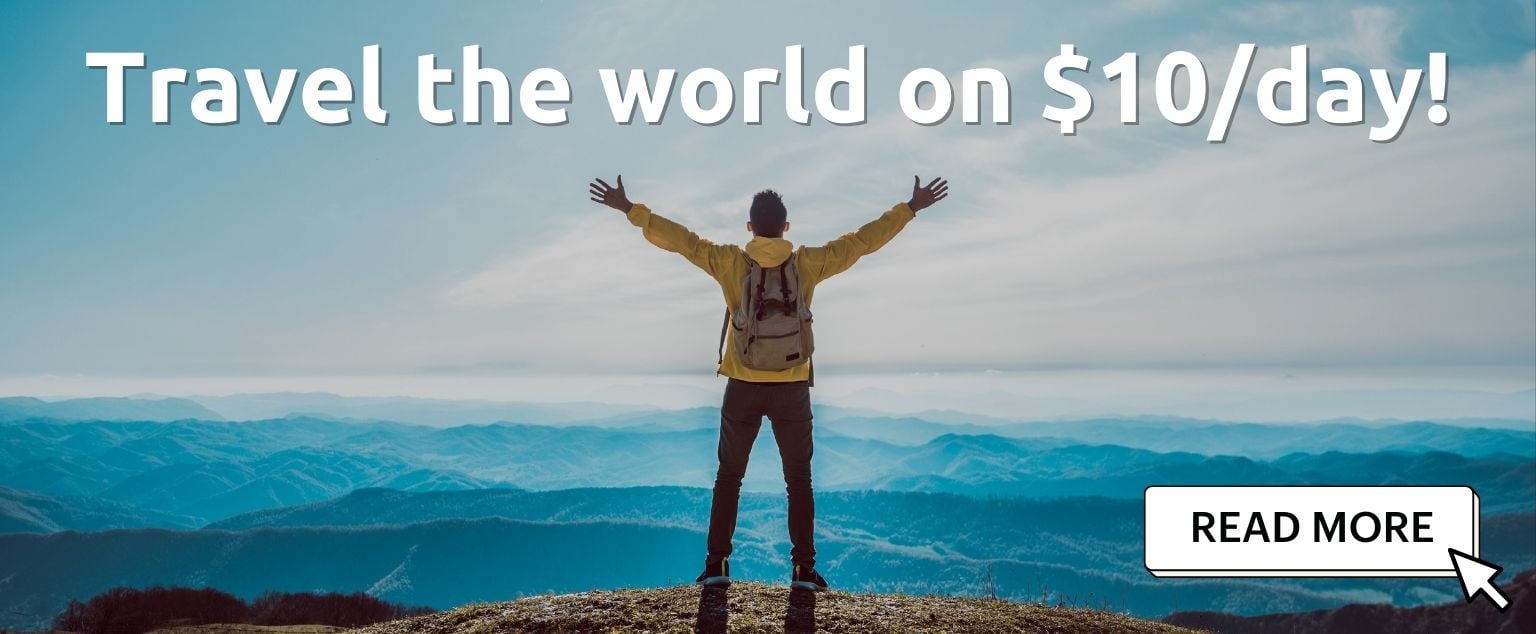 And for transparency's sake, please know that some of the links in our content are affiliate links. That means that if you book your accommodation, buy your gear, or sort your insurance through our link, we earn a small commission (at no extra cost to you). That said, we only link to the gear we trust and never recommend services we don't believe are up to scratch. Again, thank you!