Qing-era temples, amazing mountain hiking, hot springs, tropical islands to visit, relics of colonial rule and some of the tastiest food ever experienced, Taiwan is a small island nation that truly packs a punch of awesomeness.
But it's not without danger. Like many beautiful countries around the world, seismic activity is a real threat in Taiwan. Earthquakes can be seriously deadly and strong typhoons hit Taiwan regularly. Also, there's China on its doorstep, not recognizing it as a country.
It's fair to say that there can be complications when visiting Taiwan. So is Taiwan safe? We're here to help you answer that question with an in-depth insider's guide packed with information and tips for staying safe in Taiwan.
Obviously, there's more to staying safe in a country than taking basic precautions. In Taiwan, you might have to deal with earthquakes, hunker down during bad typhoons, and trek safely – it's all about travelling smart.
We'll be addressing questions like, "How safe is Taiwan for solo female travellers?" and "Is Taiwan safe to travel for families?" and making sure you know all there is to know about travelling Taiwan with all the knowledge you need to stay safe whilst having an incredible time.

Unlock Our GREATEST Travel Secrets!
Sign up for our newsletter and get the best travel tips delivered right to your inbox.
How Safe is Taiwan? (Our take)
River tracing in Hualien, exploring ancient Confucian temples in Tainan, getting to grips with the futuristic capital of Taipei and eating at any number of the incredible night markets that dot the island nation make Taiwan an awesome country to visit. And guess what: Taiwan is pretty safe.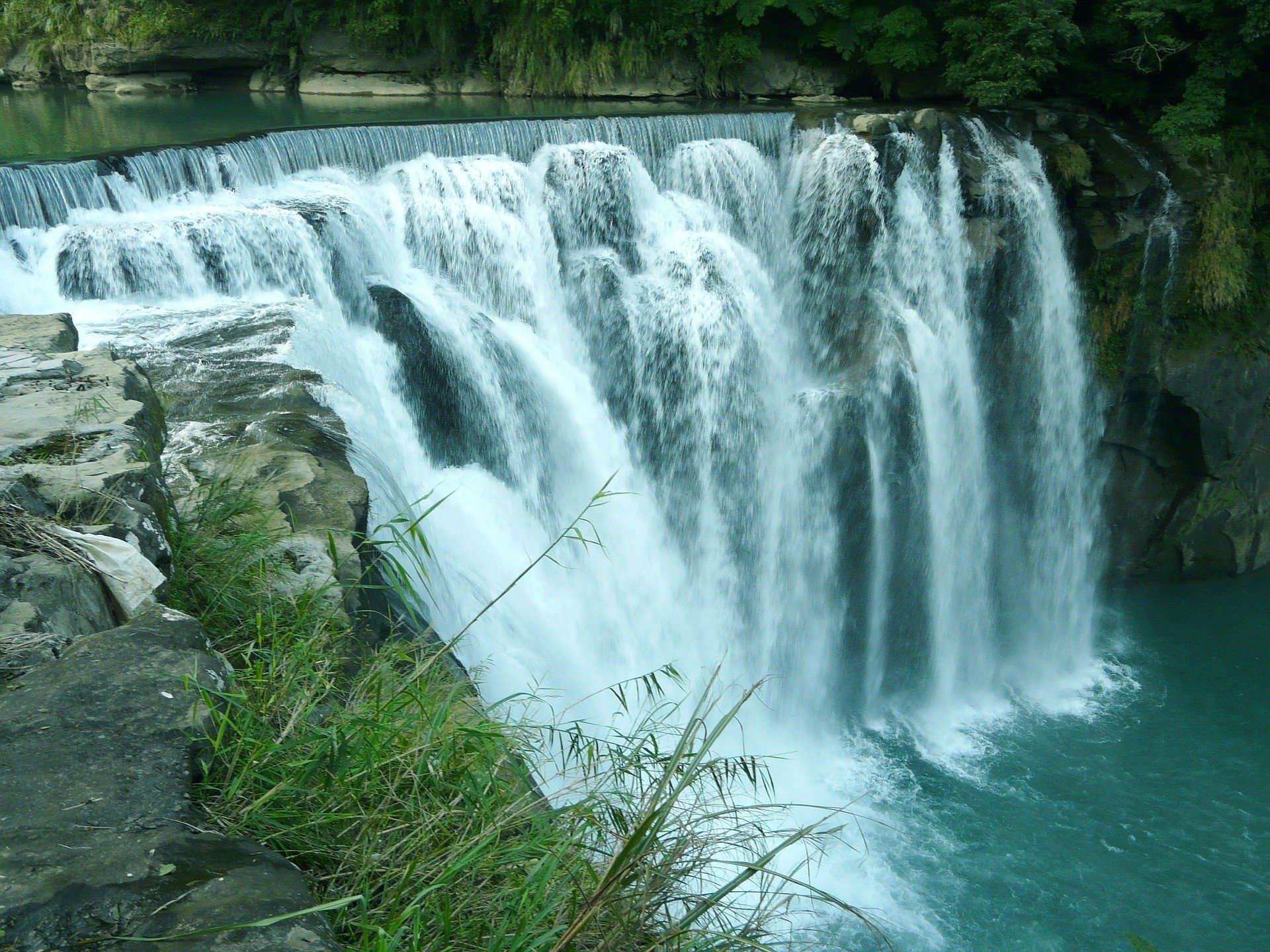 However, there are some things to be aware of. To start with, crime levels might be low, but that doesn't mean there's no crime. Pickpockets do exist, so do scams and schemes, but mainly in the shadier areas of towns and cities.
Also, there's the natural world to contend with. Typhoons in Taiwan can be seriously devastating and earthquakes are pretty common here and can cause a lot of damage. Mountain trekking comes with its own dangers, too.
But mainly, Taiwan is safe and super cool to explore.
There is no such thing as a perfect safety guide, and this article is no different. The question of "Is Taiwan Safe?" will ALWAYS have a different answer depending on the parties involved. But this article is written for savvy travellers from the perspective of savvy travellers.
The information present in this safety guide was accurate at the time of writing, however, the world is a changeable place, now more than ever. Between the pandemic, ever-worsening cultural division, and a click-hungry media, it can be hard to maintain what is truth and what is sensationalism.
Here, you will find safety knowledge and advice for travelling Taiwan. It won't be down to the wire cutting edge info on the most current events, but it is layered in the expertise of veteran travellers. If you use our guide, do your own research, and practise common sense, you will have a safe trip to Taiwan.
If you see any outdated information in this guide, we would really appreciate it if you could reach out in the comments below. We strive to provide the most relevant travel information on the web and always appreciate input from our readers (nicely, please!). Otherwise, thanks for your ear and stay safe!
It's a wild world out there. But it's pretty damn special too. 🙂
Is Taiwan Safe to Visit Right Now?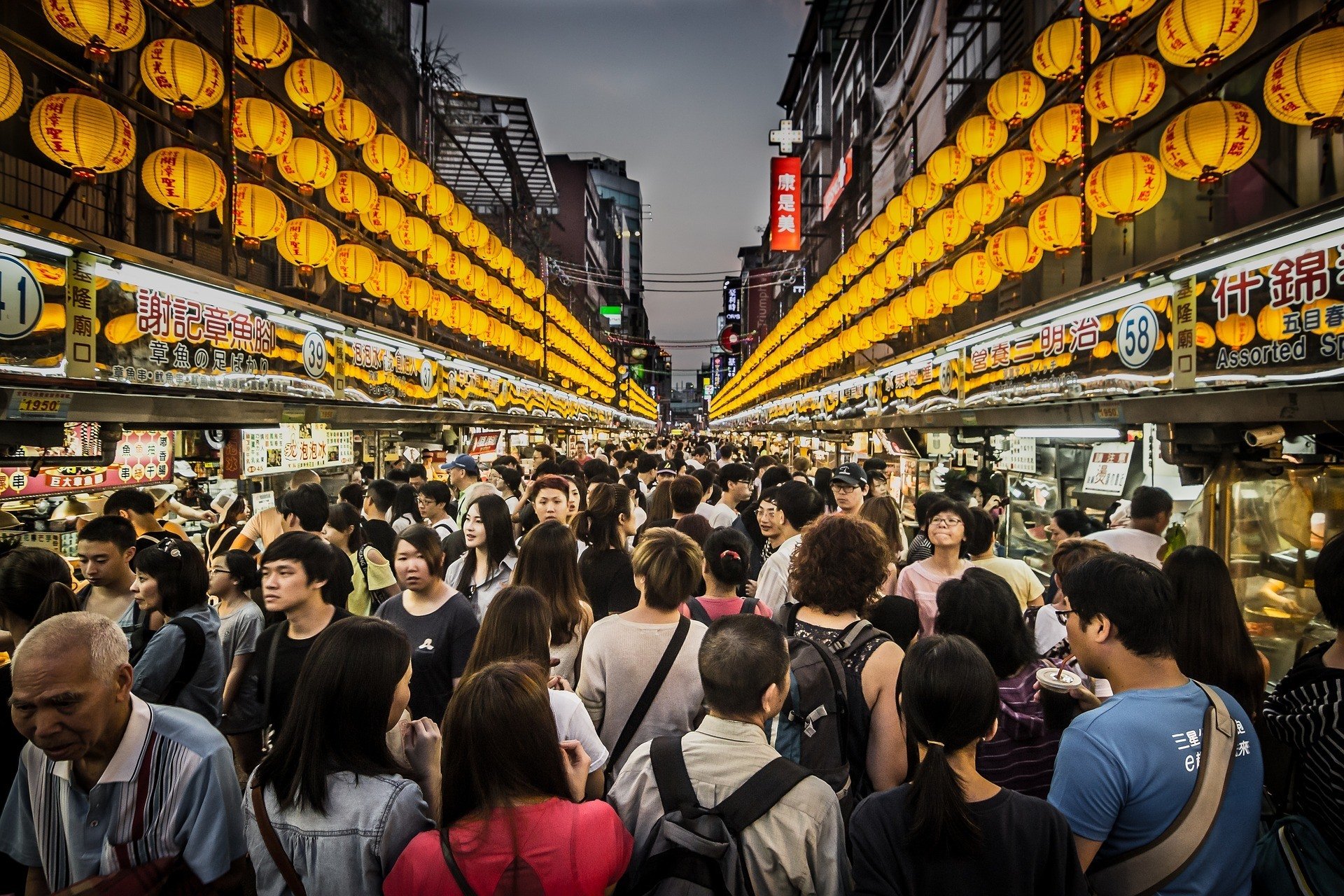 Taiwan is totally safe to visit right now.
Let's paint a picture for you. 2021's Global Peace Index put Taiwan 34th on a list of 163 countries. That's not too shabby.
When it comes to safety, Taipei City is much safer than other large capital cities – safer than London, safer than Paris and even safer than New York City. The crime rate in Taipei is so much lower than in these other cities. Basically, Taiwan is up there with other very safe countries like Japan and South Korea.
But then there are the earthquakes… Like most earthquakes, when they're bad, it's critical. Needless to say, earthquakes can seriously be dangerous, especially because they often occur without any warning.
Another thing to be aware of is less natural and more people-based. Taiwan has been its own country after gaining independence from Japan in 1945. It's a stable democracy with its own laws, government, and currency. But because of China's "two China policy" it's the largest economy not in the UN. Most Western nations do not recognise Taiwan as their own country.
It won't affect your Taiwan Itinerary. Naturally talking about this in Taiwan to locals could be a sensitive issue. On the whole Taiwanese people are proud, independent and liberal.
Safest Places in Taiwan
When choosing where you'll be staying in Taiwan, a bit of research and caution is essential. You don't want to end up in a sketchy area and ruin your trip. To help you out, we've listed the safest areas to visit in Taiwan below.
Taipei
Taipei is the capital city of Taiwan and will probably serve as your entry point to the country. This is a modern, busy city that has its own distinct personality and vibe. Everything seems to jostle for position in this city, with skyscrapers, night markets, fine restaurants, and casual eateries competing for your attention.
Basically, you could spend weeks in the city and you'll never run short of things to include in your Taipei itinerary, which is why it's overall the best place to stay in Taiwan, especially for first-time visitors.
Tainan
Tainan is the oldest city in Taiwan and was once the capital, so you'll be overloaded with history when you visit. This is where you'll get to experience the most traditional aspects of Taiwanese culture still in existence. And as an added bonus, it's also one of the best places to stay in Taiwan if you enjoy great food as it offers the best food you'll find on the island.
Tainan truly is made for history nerds, so if you're only mildly interested in that area, you might not enjoy the city as much. You can also get out of the city for day trips to the Taijian National Park or Hutoupi Reserves if you'd prefer to get away from the concrete jungle for a while.
Kinmen Islands
The Kinmen Islands were the site of a battle between the Nationalists and Communists in 1949. However, these days it's better known as a tourist destination with some amazing scenery. In fact, the local scenery is so beautiful that the island is often called a "lake in the sea". Add some epic historic buildings and it equates to the coolest place to stay in Taiwan. This is a must see stop on any Taiwan backpacking adventure.
In terms of activities and things to do, the Kinmen Islands offer pretty much everything. There are great hiking and nature reserves, amazing forests, fascinating historic buildings and old architecture to explore. And you'll also find some great local beaches if you want to soak up the rays while you're in the area.
Places to avoid in Taiwan
Unfortunately, not all places in Taiwan are safe. You need to be careful and aware of your surroundings pretty much anywhere you go in the world, and the same goes for visiting Taiwan.
While there are no properly dangerous areas in Taiwan, you should still be careful. Bigger cities like Taipei often struggle with pickpocketing and petty theft. Violent crime is usually not heard of, or at least not targeting tourists.
We recommend listening to your gut and avoiding doing what you wouldn't do at home either. Whether that's going out at night or walking into a dark and secluded side street. Use your common sense and you'll be perfectly fine.
It's important to know that Taiwan is not the safest country, so a bit of caution and research before you start your travels will always go a long way. If you want to increase your safety during your stay, read on for our insider travel tips. Stick to those and you won't have a single issue in Taiwan.
Taiwan Travel Insurance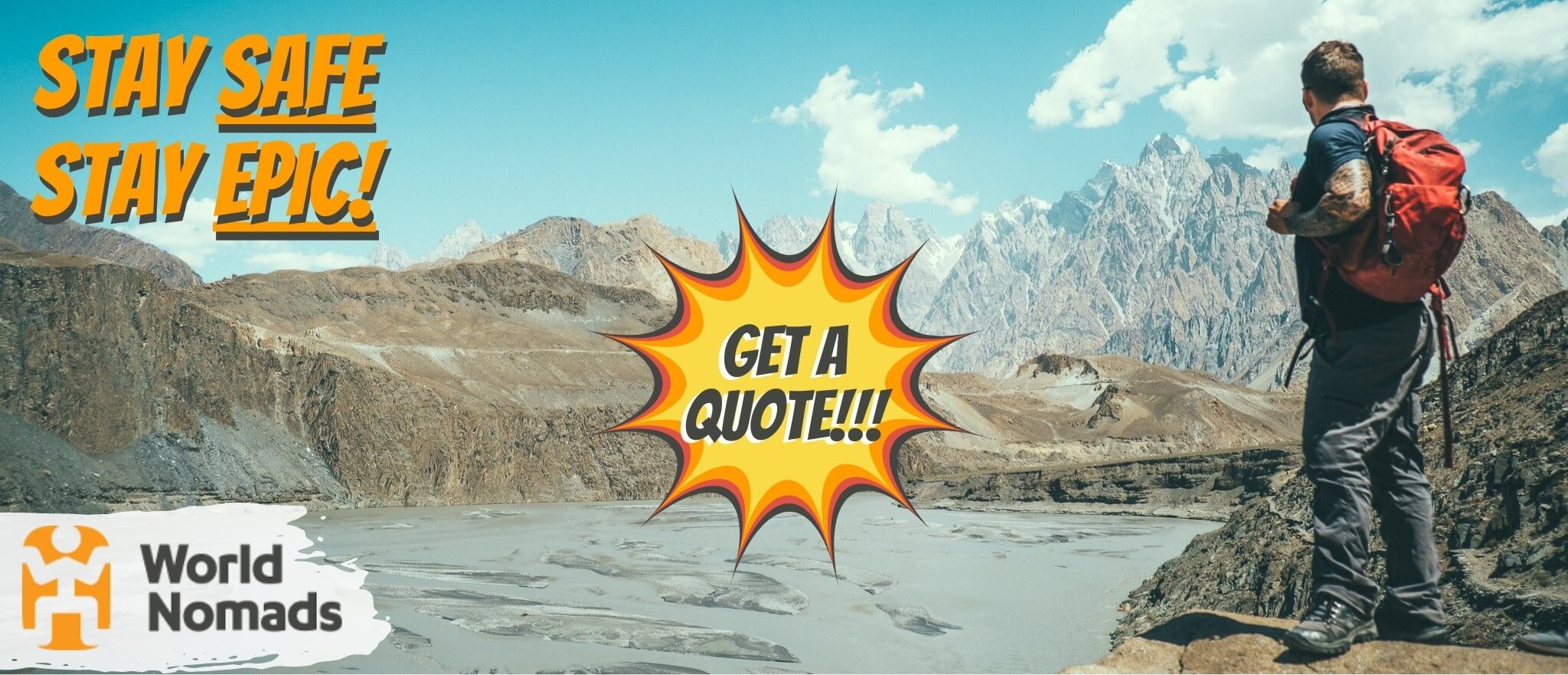 World Nomads' mission is to support and encourage travellers to explore their boundaries. They offer simple & flexible travel insurance, and safety advice to help you travel confidently.
They've been doing it since 2002 – protecting, connecting, and inspiring independent travellers just like you.
Get a quote below or read our in-depth review!
Taiwan is safe. However, nowhere is going to be 100% safe. Not just in terms of people, but nature as well. Earthquakes and typhoon season can make Taiwan a pretty unsafe place, actually.
So we've decided to share a few of our top safety tips for Taiwan. However safe a country might be, it's always a good idea to travel smart and stay safe.
It's important to know what to do in an earthquake – how to behave, how to find safety…. Do your research!
Protect against mosquitoes – dengue fever is on the rise in the south (Kaohsiung and Tainan). Cover up and use repellent to keep mosquitoes away.
Watch local news reports and weather forecasts – you'll want to know when a typhoon is going to hit.
Know how to deal with a typhoon – take cover! You should be fine in a big hotel, but you should stock up on food and water. Follow the news or local advice.
Beware of venomous snakes in the mountains – these are a thing. So just, you know, keep your eyes peeled and if you see one, do not approach.
Avoid drugs – even just smoking weed can bring a strong sentence. Trafficking can mean the death penalty.
Understand the custom of "saving face" – try not to embarrass people by making a big fuss if things aren't going your way.
Don't talk politics – not everyone is on the same page in Taiwan. Obviously, talking about China-Taiwan issues might not go well.
Watch your belongings in Kenting National Park – lots of tourists = pickpockets. Watch your stuff, especially on the beach and around bus stops and take a security belt to hide your cash.
Scams are a thing – credit card fraud does happen. People claim they're from the government or banks. It's a thing so frequently check your bank account and contact your bank if you see any suspicious activity.
Be aware of your surroundings when using an ATM – just watch your back, or be on the safe side and use the indoor ones.
Careful around Yangmingshan National Park bus station – there are pickpockets. Don't leave your stuff unattended.
Organised crime is common – it most likely won't affect you as a tourist, but still, stay away from shady-looking areas.
Careful of packs of stray dogs in more rural areas – since they're not owned, they shouldn't be aggressive. Still, keep clear.
Ok, so Taiwan is pretty safe and there aren't a lot of things about this island nation that we would say make it unsafe, besides nature. As long as you're aware of the (very slim) chance of being targeted by a pickpocket, then you should be fine walking around cities.
Challenging, rewarding, broadening your horizons… all of these are the benefits of travelling solo. However, it can get a little lonely, you can lose touch with reality, and sometimes you're more of a target for crime by yourself.
Luckily Taiwan is super safe to travel alone. Still, here are a few solo travel tips for Taiwan.
Check out cool hostels. Do your research, read reviews, and book yourself into a solo-friendly hostel that's going to be a good place to socialise, make friends and maybe even a travel buddy or two. This is good to beat the solo travel blues, which can happen.
Talk to local people. Ask people like the staff at your hostel or the people working in the local cafe for insider tips on what to do, where to go, where to eat and where to stay in Taiwan. It's always a good way to find out some great local knowledge.
Stay in an Airbnb. A private room in a person's house so you get to meet local people. Staying in a place like this is going to be a great way to learn about Taiwan. Make sure you read reviews first to make sure the person you're going to be staying with is actually what you expect!
Read reviews online if you're going out drinking or hitting the clubs. Some of them can actually be run by gangs which makes them more than just a little bit sketchy. Seeing a foreigner enter might just make them see dollar signs if you know what we mean.
Make sure you know how to get home. Trains in Taipei stop at midnight, and chances are you'll be out after that. Knowing how to get home is going to save you a whole load of issues.
Don't get crazy drunk. Getting drunk, fine – but completely wasted in a country that's not your own means you just won't have any senses and can be scary and dangerous.
Get yourself a Taiwan data sim. This means you'll be able to work out transport, know where you're going, and keep in touch with people back home when you don't have wi-fi.
Do keep in contact with your friends and family back home. Even if it's just a Facebook update, you shouldn't just go off-grid. If anything happened to you and people had no idea where in Taiwan you were, that just isn't a smart move. Keep people updated with your travels.
Taiwan is a great place to travel to. And not only that, Taiwan is an awesome place for a first-time solo traveller. It's pretty much an amazing introduction to East Asian culture that's a little more untrodden than Southeast Asia.
Is Visiting Taiwan safe for solo female travellers?
Not only is it safe to visit Taiwan for solo female travellers, but it's also full of other solo female travellers too! So don't worry if you're backpacking Taiwan solo – It's safe and very liberal.
But travelling as a woman in Taiwan, like anywhere in the world you'll, unfortunately, have to take more care than a male would. It may be a safe destination, but we're sharing some tips for solo female travellers in Taiwan to keep you extra safe.
Apply common sense. When you're in cities, steer of sketchy looking alleys and deserted street at night time. Walking around by yourself at night is generally fine, but sketchy areas are sketchy areas, wherever you are in the world.
Stay in a hostel with a female-only dorm. This is a great way to meet other female travellers doing what you're doing. Chances are, these won't necessarily be Western women, either, so it will be a good opportunity to meet locals travelling around their own country too and share travel tips.
Get chatting to the staff at hostels. Getting local tips on everything from sights to see, to food to eat, will put you in good stead to really get to grips with the real Taiwan.
Join a walking tour. There are free tours like this in Taipei and Tainan and they are a good way to get acquainted with cities when you first arrive. Plus you'll get to meet other people, too.
Let people know where you're going and what your travel plans are. We're talking about your family back home. This just makes sense; people knowing where you are is better than no one knowing where you are.
But at the same time don't feel the need to tell everybody you meet everything about yourself. If someone feels like they're a bit too interested, just tell some white lies.
In rural areas and in the South, dress more conservatively. In cities like Taipei, women dress pretty much how they want and they look pretty cool. But in more rural areas, and also in the South, this is less of a thing. A decent rule of thumb is just to look you at what other women are dressed like and try to follow suit as best you can.
Don't leave your drink unattended at bars or clubs. This is just a silly idea wherever you are. Really.
At the end of the day, Taiwan is safe to travel for solo female travellers. It's a progressive country but that doesn't mean that it's not without its issues. For example, in certain parts of the country, you may need to dress more conservatively for less attention.
More on Safety in Taiwan
We've covered the main safety concerns already, but there are a few more things to know. Read on for more detailed information on how to have a safe trip to Taiwan.
How Safe is Taiwan travel for families?
Taiwan is actually a really cool place to take your children! However, it is not the most child-friendly of places.
In Taiwanese society, children are taught to be quiet and well mannered in public places and the attitude is that they kind of fit into the parents' schedule – not the other way round like in most Western countries. So don't expect there to be a load of amazing playgrounds or things like that.
That doesn't mean, however, that it isn't safe, and with the younger generation, things are getting a bit more laid-back.
State-funded facilities for children, however, aren't always great. There's a sort of "well it's only for children" mindset going on. And when it comes to actually stay safe on a family holiday to Taiwan, there are obviously some things to bear in mind.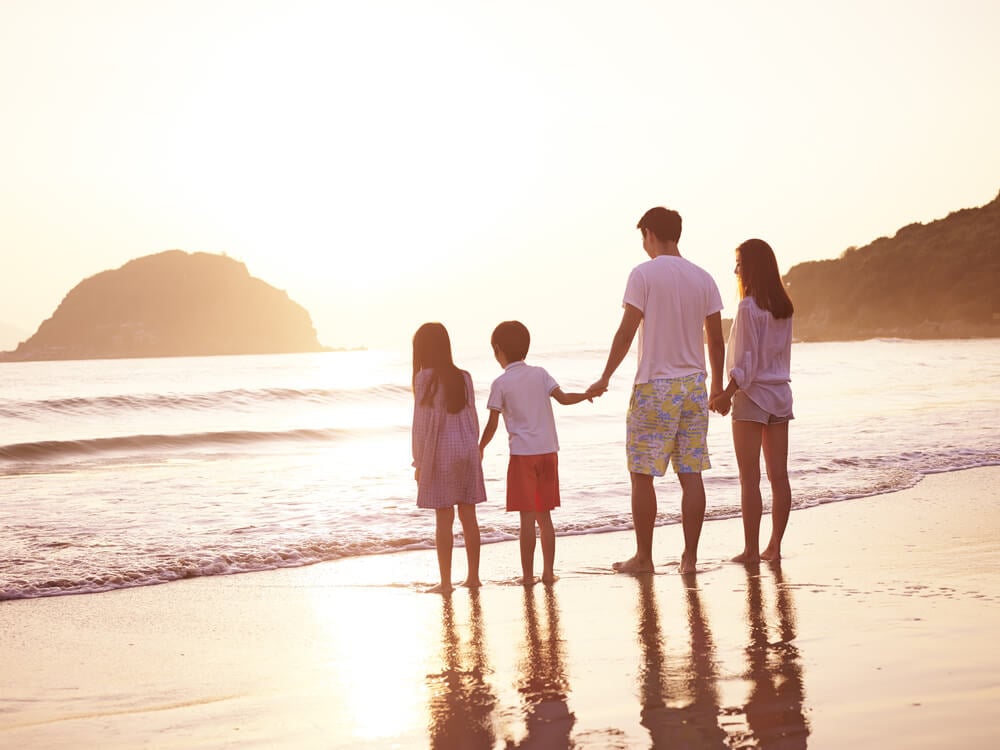 For instance, if you're going to eat out with kids you won't be finding highchairs or even children's menus.
You can usually get your hands on supplies for children in most places but it isn't that tricky. Obviously away from big cities, things may be a little harder to come by. We're talking nappies, etc.
Make sure you're prepared for hot weather. It's generally pretty warm in Taiwan, but it can get super hot in the summer months. Keep hydrated and make sure your kids don't stay in the sun too long and cover-up!
You'll also want to cover up against mosquitoes. There is sporadic dengue fever, even in cities, but mostly in the south. Make sure you use plenty of mosquito repellent!
But generally, Taiwan is safe to travel for families. Everything's pretty comprehensive, well connected and, once again, safe.
Is Taiwan Safe For Driving?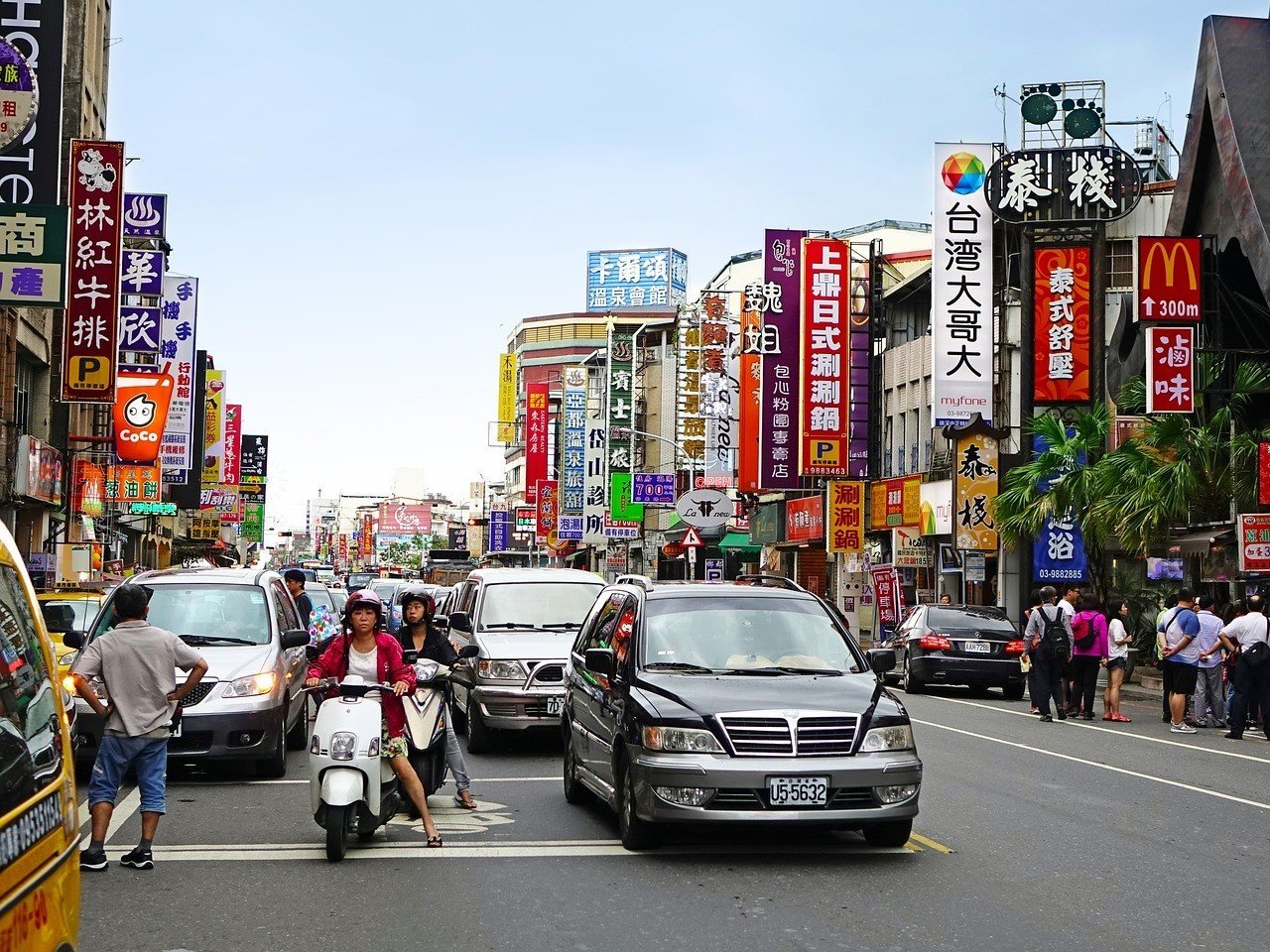 Driving in Taiwan is generally pretty safe.
In fact, outside of city centres, you'll be treated to some pretty stunning scenic roads. However, in metropolitan areas, driving isn't that fun in Taiwan – things can get pretty jam-packed with traffic. Also, it's important to bear in mind that road conditions can vary throughout the country. As a general rule of thumb: north = better roads than the south.
First things first: you'll be driving on the left. Good news for anyone who does in their own country.
Motorbikes and mopeds are everywhere in the cities. Jamming up the entrances to night markets, meandering their way up to red lights to be the first to go, and accidents happen a lot with scooters. Keep an eye on these hazards. Also, you should be really careful about other hazards, like cyclists and pedestrians.
Riding a scooter can be a great and inexpensive way of traveling around Taiwan. Although you don't need a license to rent a scooter, most travel insurance companies will ask for a valid motorbike license to be able to claim if you crash!
If you do want to drive, you need to register your international driving license before you can hire a vehicle. You can do this at the local Vehicle Registration Department. Once you've picked up your rental vehicle, make sure that you arm yourself with solid rental insurance.
It's safe to drive in Taiwan, but it's not particularly the best choice you could be making and might not be worth it.
Also, a lot of the signage is in Chinese. So there's that, too.
Riding a motorbike in Taiwan
Taiwan is known for its scooter and motorbike filled streets. Almost 67% of the Taiwanese population owns a two-wheel vehicle. Renting a scooter is the fastest and most efficient way to get around. But is riding your motorbike safe?
There's always a risk of getting in an accident with any sort of vehicle. So yes, it can be quite risky, especially when you're not experienced, but the roads are relatively easy to handle, and there are basic road rules that people actually follow.
Riding around in the city is a bit more stressful than outside since the streets can get quite packed. If you decide to rent a scooter, you should check out the beautiful scenic roads up North.
You can easily rent a bike in the city. Look out for rentals near bus and train stations. Hostels in Taiwan sometimes offer scooter rentals too. Before you take off, make sure to check your bike (brakes and mirrors should be in good condition) and ask for a helmet!
Is Uber safe in Taiwan?
Uber has come and gone from Taiwan. At the moment, in 2021, it's back! It is safe to use Uber in Taiwan. It's a cheaper and more reliable way to get around than taxis.
There are no language complications, you know where you're going, you can track your journey, you can read the driver's reviews… All the stuff that makes Uber safe in other countries applies to Taiwan.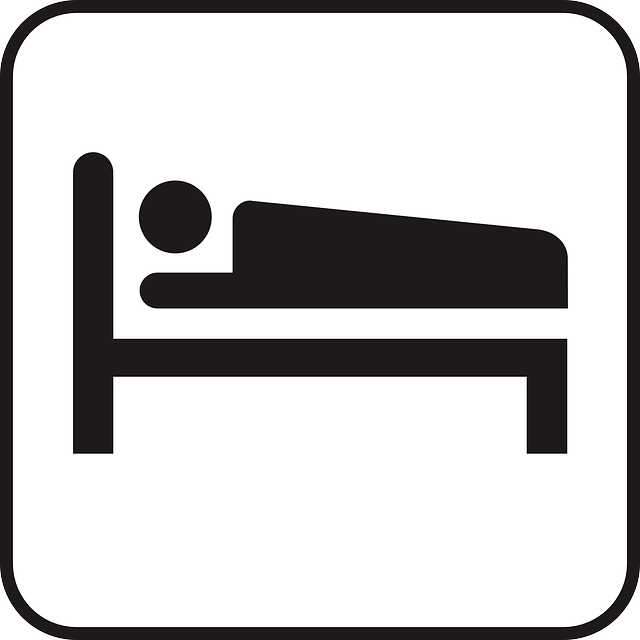 Sleep safe! Choose your hotel, hostel or Airbnb ahead of time so you're not last-minute booking a less-secure place.
You'll find our favorite accommodation sorted by neighborhood in the following guides:
Are taxis safe in Taiwan?
Taxis are safe in Taiwan. However, there are some things you should be aware of.
Most drivers are not going to speak amazing English if any at all. So when you get into a taxi, be sure to have your destination written down or have a business card of your hotel, or whatever. Learn a little bit of the lingo if you feel like it, but it's not vital.
You can spot a licensed taxi thanks to the big old yellow "TAXI" sign on the roof. There are so many taxis that they'll probably be looking for you, rather than you looking for them! They may even stop and ask if you need a taxi.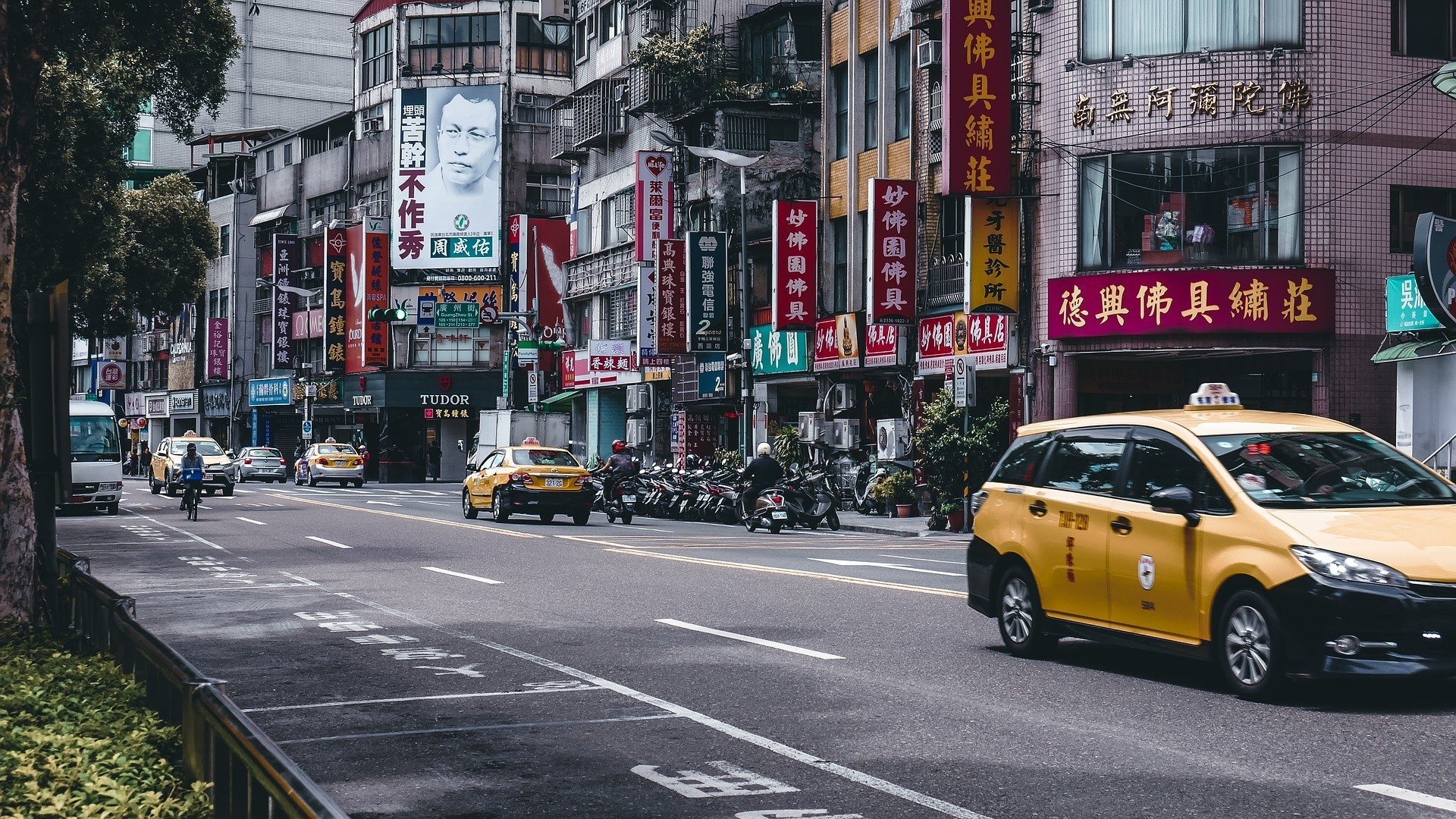 Taxis are usually metered in the cities. And on the whole, the drivers are pretty honest. Just keep an eye on things like the meter isn't going up too fast, or that you aren't being charged a nighttime rate in the daytime – it can happen.
The driver's ID badge will be displayed on the inside of the car and their license number on the outside of the car.
If you call up a taxi – or if your hotel calls one for you, you'll be given a number so you'll be able to figure who it is that's supposed to be taking you. It's pretty safe, but there have been instances of people being assaulted in taxis. It's best to trust your gut.
However, most taxi drivers will probably be very friendly and you'll have a smooth experience. Case closed: taxis are safe in Taiwan.
Is public transportation in Taiwan safe?
Long-distance buses and trains connect Taiwan and make this island nation a literal breeze to travel around. They're convenient, they're safe, they're cheap.
Let's start with MRT which is surprisingly easy to use. This operates in Taipei and Kaohsiung and the capital's MRT serves over 2 million passengers per day. It is clean, you're not even allowed to eat on the MRT. There are also English signages, it's very cheap, and it runs from 6 am to 12 am. Basically, it's amazing and easy to use.
The city buses are also really convenient and can be a little bit daunting to work out. Try and use your Google Maps to work out the route, or ask the driver for help. Some of them you'll have to pay at the start, others you pay at the end.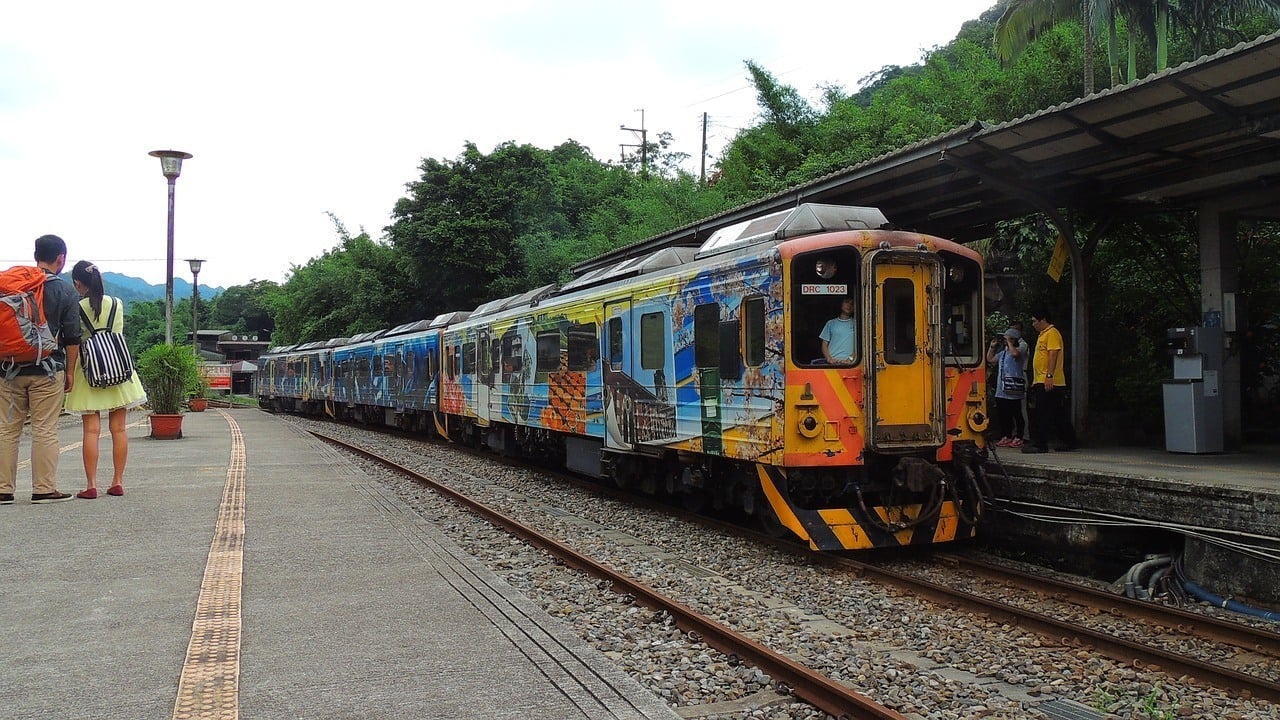 Outside of Taipei and Kaohsiung, it's buses only in the cities. So you'll have to get used to them!
When it comes to buses, you'll have to be a little bit careful of them around Taroko Gorge. They aren't always in the best condition and they crowd the streets. The bus stops themselves are a bit precarious, too.
Highway buses are also very cheap, quick, easy and safe. They run all through the day. However, you might not want to take them because the trains are so good.
The train network and THSR, Taiwan's high-speed rail service, in Taiwan covers just about the whole island and is very cost-effective. Make sure you book your ticket in advance as they can get pretty busy – especially during Chinese New Year. If you think Taiwan is an undeveloped country, one look at its rail network might make you think again.
Well, maybe not. But this country certainly is on its way!
Is the food in Taiwan safe?
Definitely, and this is the place where you're going to find some of the most amazing night markets you're ever likely to set eyes on. From Taipei to Kaohsiung, and just about everywhere in between, most cities have a selection of night markets to hit up.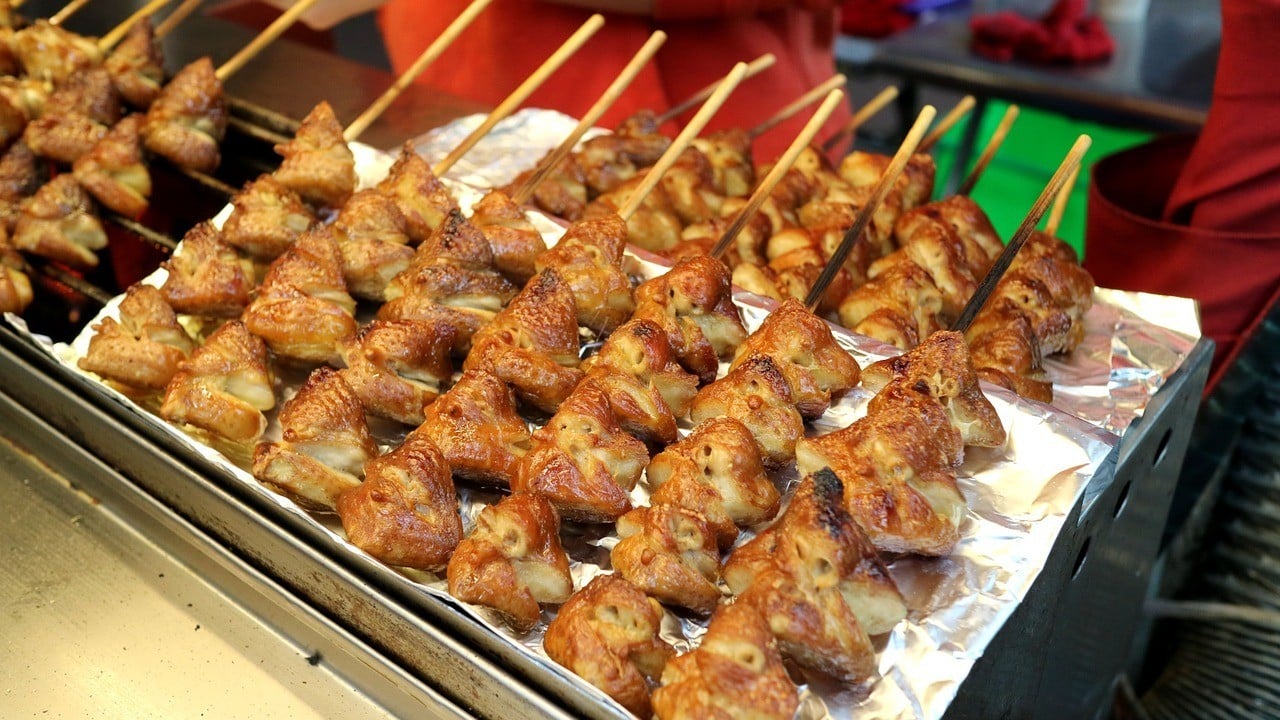 They're all awesome – loads of delicious foodstuffs, from stinky tofu and hu jiao bing (bready pork dumplings) to stuffed green onion pancakes and the much-tastier-than-it-sounds pig's blood cake, you will never be hungry here. Here are some tips to help you eat like a pro in Taiwan…
Most stalls at the night markets are going to be safe to eat at. But as a general rule, if you see a line – join it. Stalls are usually popular for a good reason.
Do hit up the night markets. You'd honestly be a fool not to! But don't go too late. Not only will some stalls have already closed up and gone home, but also most of the hot cooking would have been done.
If you're worried, take a while to watch what the street vendor is doing. If you're fine about how they're preparing the food, or how clean everything looks, then go for it.
Fruit juices are big in Taiwan. Honestly, there are a lot of different fruits going. Probably some of the biggest watermelons we've ever seen have been in Taiwan. These should be generally ok to drink but to be on the safe side (and if your stomach is delicate) perhaps steer clear.
Make sure the meat you're about to eat has been cooked through. If not, don't eat it. And if you're worried about meat in general, then you can ask for stuff without meat.
If you're super worried, head to more tourist-oriented night markets. They're likely to be operating under more stringent laws imposed by the government. The aptly named Hualien Dongdamen Tourist Night Market is one of them, in Hualien.
Watch out for seafood at night markets. Things like shellfish, shrimp, or crab might not have been refrigerated properly, so it may just be best to avoid.
The food is amazingly tasty and cheap, but go easy when you first arrive. The food can be pretty rich and full of flavors and textures you're not used to. Ease yourself into this tasty world and you'll be better off.
Wash your hands. It's just the easiest way to avoid getting ill. Food safety 101. And if you can't wash your hands for whatever reason, use hand sanitiser.
Honestly, the food in Taiwan is one of the highlights. If you think you've seen night markets in Thailand or Vietnam, well you ain't seen nothing yet. Night markets are ubiquitous in Taiwan. This country loves its food – and it definitely shows. Everything's pretty tasty.
Can you drink the water in Taiwan?
Water is alright in Taiwan, but not the best. A lot of Taiwanese people drink filtered or bottled water. There are actually water fountains all over the cities and in MRT stations, featuring filtered water. You'll probably get complimentary bottles in your hotel, too.
The thing about Taiwan is earthquakes that can crack water pipes which can obviously lead to water contamination. So take a refillable water bottle and fill up at public fountains.
Read our in-depth review of the best travel water bottles here if you decide to do so. If you want to explore the backcountry, we'd suggest boiling and filtering your water or using the GRAYL GEOPRESS.
Buy bottled water if you must, but seriously: think of the plastic!
Is Taiwan safe to live?
Taiwan is absolutely safe to live in. There are some very fun cities to live in, all of which are rapidly developing.
For example, there's Taichung. Once the home of "Made in Taiwan" (take a look at your parents' cutlery), this is now a cool city with a load of repurposed buildings housing cool cafes and restaurants.
However, like any other country, there will be some things you might worry about. We're not talking about walking around at night. The political status of the country may cause you concern. This puts Taiwan directly in the firing line of China. The crucial thing is understanding the best places to stay in Taiwan.
There are some political parties in Taiwan that believe that, as officially the Republic of China, they are the real rulers of Mainland China. There are others who just want to be an independent Taiwan… It's a complicated situation. Avoiding any political protests is probably going to be a smart move.
Natural disasters are also obviously a thing. When you're looking for a place to live, you're going to want a building that's at least partially earthquake-proof.
The cities can be completely clogged up with traffic and pollution can be pretty bad. And there are a fair few motorbike accidents.
Weather-wise, keep an eye on the news in the typhoon season. Generally aside from the bad typhoons, the weather is changeable and ranges from super hot and sunny to extremely humid and cloudy with afternoon downpours. It's a safe place to live, for sure. Most problems will be environmental.
Also, you should probably learn some Chinese. Taiwanese Mandarin for Taipei City and most of the east side of the island to the south; in the west, it's actually Taiwanese Hokkien. Mandarin alone should suffice. Some speaking, and some reading – you know, for menus and signage – will really go a long way.
Aside from that, living in Taiwan is totally safe. Many people want to teach English in Taiwan because of its competitive salary and good quality of life, which means more major cities are starting to cater to English speakers, but you'll still need to know some basic mandarin, especially in rural areas.
The Future of the SIM Card is HERE!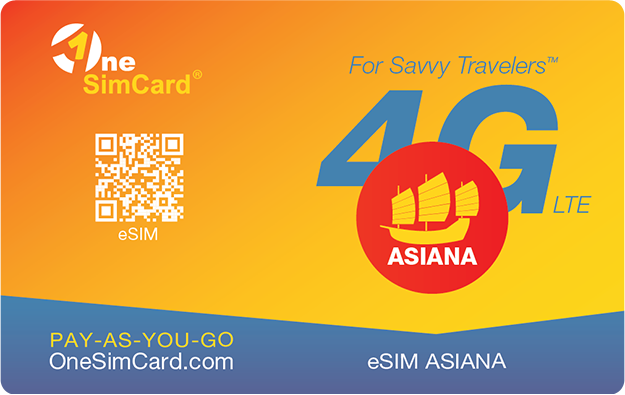 A new country, a new contract, a new piece of plastic – booooring. Instead, buy an eSIM!
An eSIM works just like an app: you buy it, you download it, and BOOM! You're connected. It's just that easy.
Is your phone eSIM ready? Read about how e-Sims work or click below to see one of the top eSIM providers on the market and ditch the plastic.
Buy an eSIM!
Is it safe to rent an Airbnb in Taiwan?
Renting an Airbnb in Taiwan is a great idea. And it's perfectly safe, as long as you read the reviews. Staying at an Airbnb during your trip will also open up new possibilities and options to experience the country. The local hosts are known to take great care of their guests and give the absolute best recommendations of what to do and what to see. Local knowledge always goes a long way, so be sure to reach out to your hosts if you're unsure about how to fill up your Taiwan itinerary!
On top of that, you'll stay safe with the reliable Airbnb booking system. Both hosts and guests can rate each other which creates a very respectful and trustworthy interaction.
Is Taiwan LGBTQ+ friendly?
Taiwan has been considered one of the most LGBTQ friendly nations in Asia. In fact, homosexuality was never illegal here. The gay community is pretty big, especially in major cities like Taipei.
Same-sex marriage has been legalized as well, which also makes it a great destination for LGBTQ+ couples. So it's safe to say that Taiwan is probably one of the best places in Asia for gay travellers!
FAQ about Staying Safe in Taiwan
Here are some quick answers to common questions about safety in Taiwan.
So, is Taiwan Safe?
Yes and no… It's difficult to say really how safe Taiwan is when, due to politics, many countries are strong-armed by China into not having any embassies in the country. However, when we only look at crime rates, Taiwan is pretty safe.
You get a visa when you arrive, it has its own currency and its own laws. China has zero to virtually zero say in how Taiwan is governed. Attempting to take away the legitimacy of Taiwan by forcing other countries around the world to not recognise it, or face the consequences (no business deals with China) won't take away the fierce independence of Taiwan, hopefully.
Aside from politics, which has recently forced British Airways to advertise flights to Taiwan as flights to a province of China, Taiwan is probably one of the safest countries around.
Earthquakes and typhoons may hit and hit hard when they do, but this is nature. It doesn't stop Taiwanese people from living in their own country, so it shouldn't stop you. It's super safe here.
Disclaimer: Safety conditions change all over the world on a daily basis. We do our best to advise but this info may already be out of date. Do your own research. Enjoy your travels!
---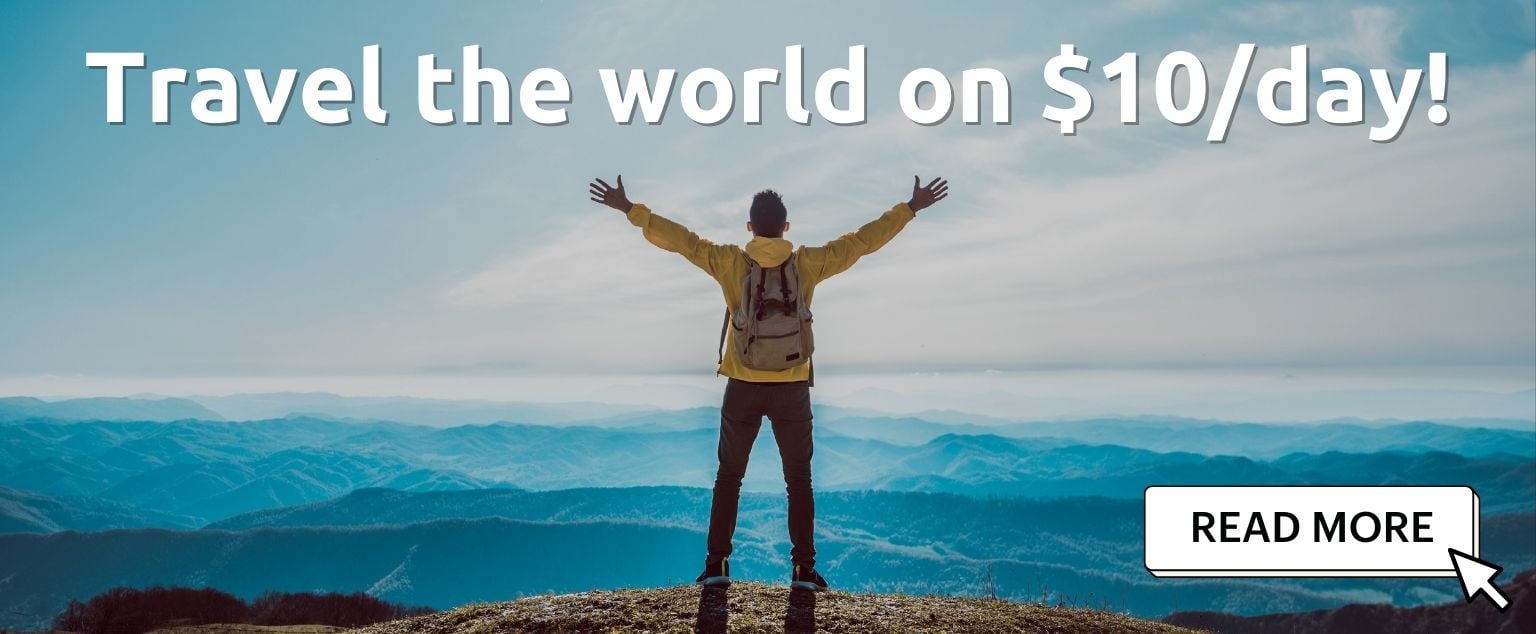 And for transparency's sake, please know that some of the links in our content are affiliate links. That means that if you book your accommodation, buy your gear, or sort your insurance through our link, we earn a small commission (at no extra cost to you). That said, we only link to the gear we trust and never recommend services we don't believe are up to scratch. Again, thank you!