Taiwan is seriously up there as one of the top places to teach English abroad. Not only does this amazing island have a great standard of living, a sub-tropical climate, and competitive wages, it is also aiming to be bilingual by 2030 and you know what that means??? A TONNE of ESL jobs! *celebrates*
The country also boasts vibrant cities full of culture, an off-the-charts night market scene with phenomenal food, and it also has loads of beautiful national parks to explore.
Plus, with the growing demand for English teachers in Taiwan, there is a neat little ex-pat bubble where you can make new friends with like-minded individuals.
If you've been teaching in Asia before, you'll understand the demand required of you, especially if you've taught in China or South Korea. Well, not in Taiwan. Many teachers in Taiwan agree that there is less pressure than in other Asian countries and the standards of living are a lot higher, making it an ideal option for those experienced teachers who need to catch a break.
And because of this, it's no surprise that people are lining up to teach English in Taiwan and the competition is getting fierce. But fear not my friends, with this guide, you will understand what you need to score yourself a job teaching English in Taiwan and how you can beat the competition!

Unlock Our GREATEST Travel Secrets!
Sign up for our newsletter and get the best travel tips delivered right to your inbox.
Why Teach English in Taiwan?
Teaching English in Taiwan is a great place for experienced teachers and newbie teachers wanting to get their foot in the door. The whole process is well organized leaving no room for any headaches later.
Taiwan is also a fantastic country with a great public transport system (the Taiwan High-Speed Rail) that makes getting around and exploring new places very convenient. It also serves as a great base for traveling around South East Asia, too!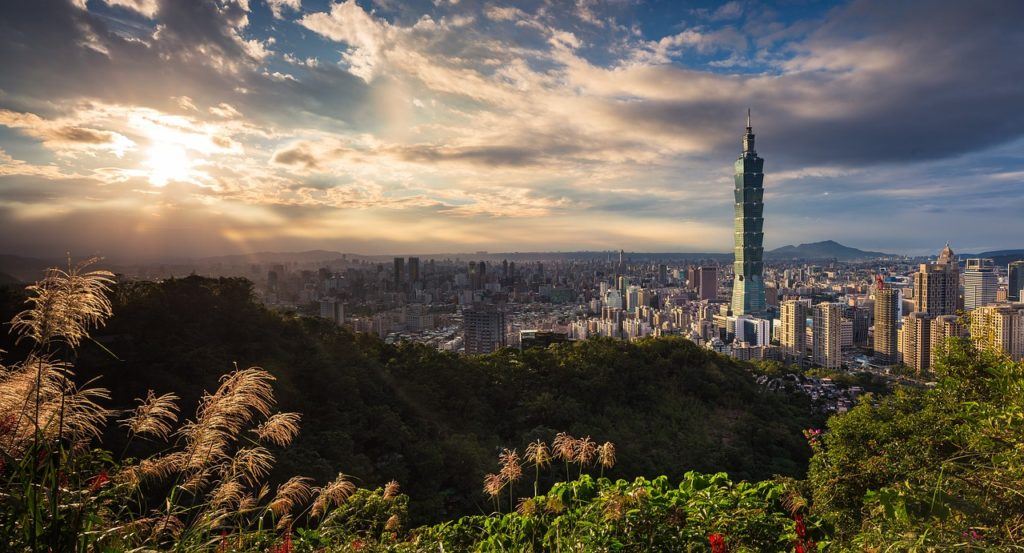 Pros | Why you NEED to Teach in Taiwan
Good Salary – While the average teaching salary in Taiwan isn't as high it would be if you were teaching English in Japan or South Korea, for example, but it is still very competitive, and allows you to save up while living a good quality of life. That's all that really matters, right?
Good Standard of Living – Though the cost of living varies from city to city and in different areas in Taiwan, you can definitely expect to live a good and comfortable life on your salary. You should easily be able to live somewhere nice, eat good food, and go on trips (if you're sensible of course).
Additional Perks – Most positions offer additional benefits like a housing allowance, paid vacation days, health insurance, and they may even reimburse your airfare if you've hit the jackpot.
Speedy Application – Like the rest of Taiwan, even the application/visa process is super efficient. It can take as little as three weeks from your accepted application to process your visa and arrange your flights.
Culture – Taiwan has an incredible culture and extremely friendly and welcoming locals. Many teachers find themselves with a lot of local friends! And as a bonus for any vegetarians out there, 93% of the population are Taoist or Buddhist, so you will be spoiled for choice when it comes to vegetarian food! Taiwanese food is also next-level delicious!
Cons | What to Consider before Teaching in Taiwan
Superficial – There are some anecdotal stories of how if you're young, white, and "attractive" (whatever THAT means), you will find it a lot easier to get a job. It seems many schools are very business-oriented, and having a "good-looking" foreigner on the staff makes them seem more esteemed to prospective parents. However, this culture is starting to die out (thankfully!) and there is less discrimination towards teachers who are outside this "desirable" aesthetic.
Strict Requirements – Taiwan has some strict requirements when it comes to teaching English (more on those later).
Language Barrier – This could be a PRO or a CON, depending on your perspective. Some areas in Taiwan still have a significant language barrier, even in major cities like Kaohsiung, you will find that most adults will struggle to communicate with you in English. However, you can take mandarin lessons and be able to use what you've learned. Wouldn't that be cool?
How Much can Teachers Expect to Make?
There are a few different options when it comes to teaching jobs in Taiwan, each of these are looking for their own specific criteria in a teacher, have slightly different job descriptions, and of course, differences in salary. On average though, most teachers make around 1,800 – 2,400 USD a month (50,000 – 65,000 TWD.)
The places to teach English in Taiwan are public schools, private schools, international schools, cram schools or "Buxibans", and universities. Public schools have the strictest requirements, asking for a BA or MA in education, plus to be a licensed teacher in your home country.
There is a work-around however, where you can get a job with a degree in any subject, as long as you have a valid teaching license from your home country, PLUS one year's experience in a western public school. Teachers in public schools will get a salary of 2,000 – 3,000 USD a month plus perks. 
International schools will also require you to have a valid teaching license, with any additional requirements varying between schools. These jobs pay the most, at a whopping average of around 6,700 USD a month. International school positions are unsurprisingly the cream of the crop and highly coveted.
Somehow private language schools in Taiwan actually pay a lower salary than public schools (though they still have benefits and perks). Teachers here make between 1,675 and 2,000 USD a month, but class sizes are a lot smaller and therefore less demanding than public schools, though you may find yourself working longer hours. Private schools also cater to younger children so you could also find yourself teaching kindergarten-age kids.
Buxibans or "cram schools" are after-school or out-of-hours tutoring centers where kids go to prepare for their university exams. Buxibans are intense. You might find yourself in front of a large class of students, working between 15 and 20 hours a week, and having an erratic schedule. These positions pay 20 USD an hour, but you only get reimbursed for the time you're actually IN class. So anything outside of that like grading papers or lesson planning is unpaid. There are also buxibans for adults, but jobs here are a lot harder to come by.
Teaching at universities requires you to have at least a master's degree and you will probably work varied hours over the week and weekend. The starting salary for these kinds of jobs is 1,750 USD a month plus as much as 330 USD in overtime.
Tutoring is another possible source of income, but you should note that tutoring outside the working hours of your institution is essentially illegal, as it is not covered by your VISA. You should look to private tutoring services in Taiwan if that's what you want to do, or if you need extra income, consider teaching English online instead (provided you have permission from your employers).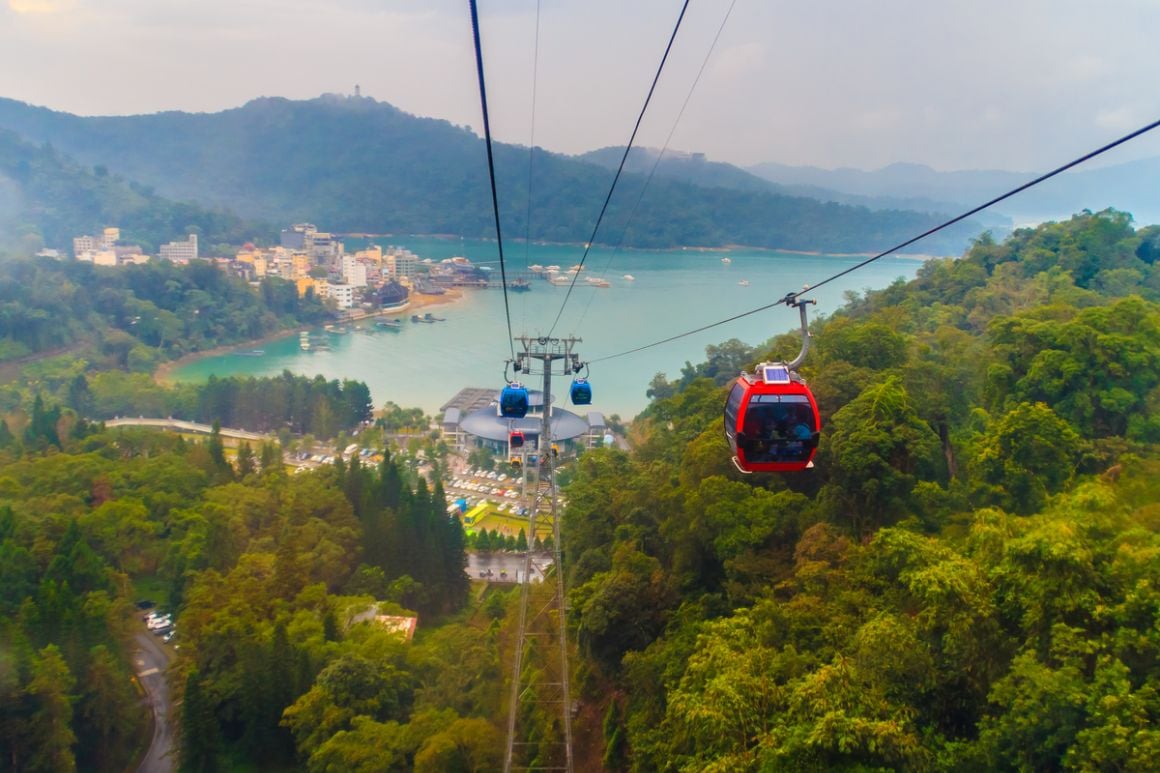 Requirements for Teaching in Taiwan
I already mentioned earlier that Taiwan has some strict requirements for becoming an ESL teacher, read on to learn those and some other additional things you may want to consider before heading out!
Native English Speaker: You must hold a passport from either the U.S., U.K., Ireland, Canada, Australia, New Zealand, or South Africa to get a teaching abroad job in Taiwan. 
Bachelor's Degree: As you read earlier, some positions require a bachelor's degree in education, but mostly any bachelor's degree will do. Some jobs even go a step further and need a master degree (in any subject.) You can also apply with a four year college equivalent to a bachelor's degree.
Clean Criminal Background Check: Pretty self-explanatory. You'll need to have a clean criminal record in order to land a teaching job in Taiwan.
Passport: Your passport will need at least 6 month's validity left from your date of arrival.
Work Permit: Using the above, your employer will apply for a work permit on our behalf. This will enable you to apply for your Alien Residency Certificate (ARC) and get a national insurance card. 
Health Check: You will need to head to a local hospital in Taiwan for them to conduct a health-check where they will check you for HIV, syphilis, and tuberculosis. 
Alien Residency Certificate (ARC): This is applied for in Taiwan and you will have 15 days on arrival to apply or risk being fined. 
TEFL-certificate: This isn't strictly a requirement, but having a TEFL or equivalent qualification is very desirable to some employers, especially if you have no prior teaching experience. In some schools you may also be able to acquire a TEFL on the job.                                                                                   
Start Up Money: You're going to want to have some start up money tucked away for when you arrive in Taiwan. Even though you may get a housing stipend as a part of your travel job, you will still need to secure yourself a place and pay any deposits etc. You will also need to live for a month before your first pay-check comes in. Having between 1,500 – 2,000 USD should be enough to see you through!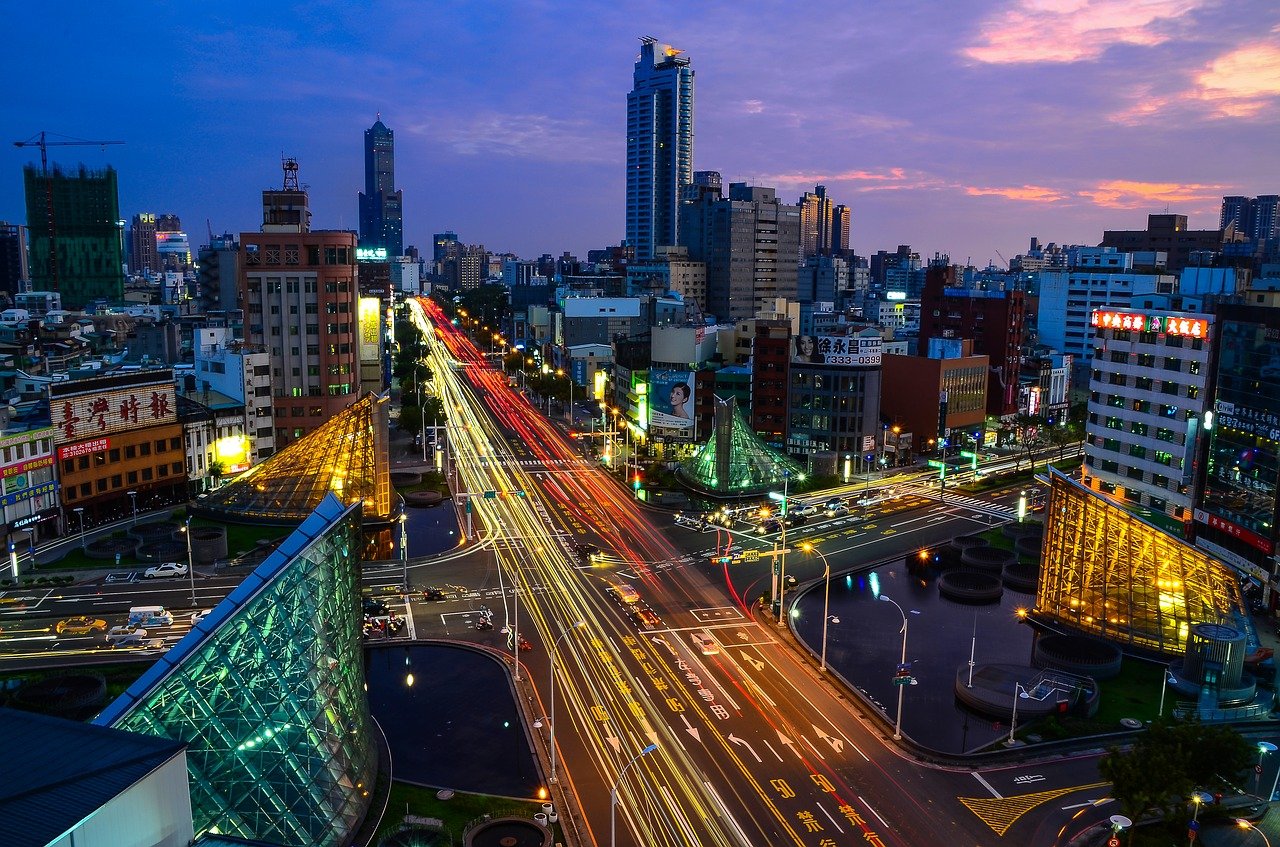 Where to Get TEFL Certified
So even though getting a TEFL certificate or equivalent isn't a 100% must, I think we can all agree it's probably a good idea. One of the great things about these qualifications (and the modern world, thank you internet), is that you can easily enroll in an online course and get yourself qualities from the comfort of your own home!
Teaching qualifications like TEFL or CELTA are absolutely fantastic as they're recognized worldwide, and adding one to your repertoire makes teaching English abroad as a career a lot easier! A lot of countries require or strongly prefer their ESL teachers to have them, so they're definitely worth the investment.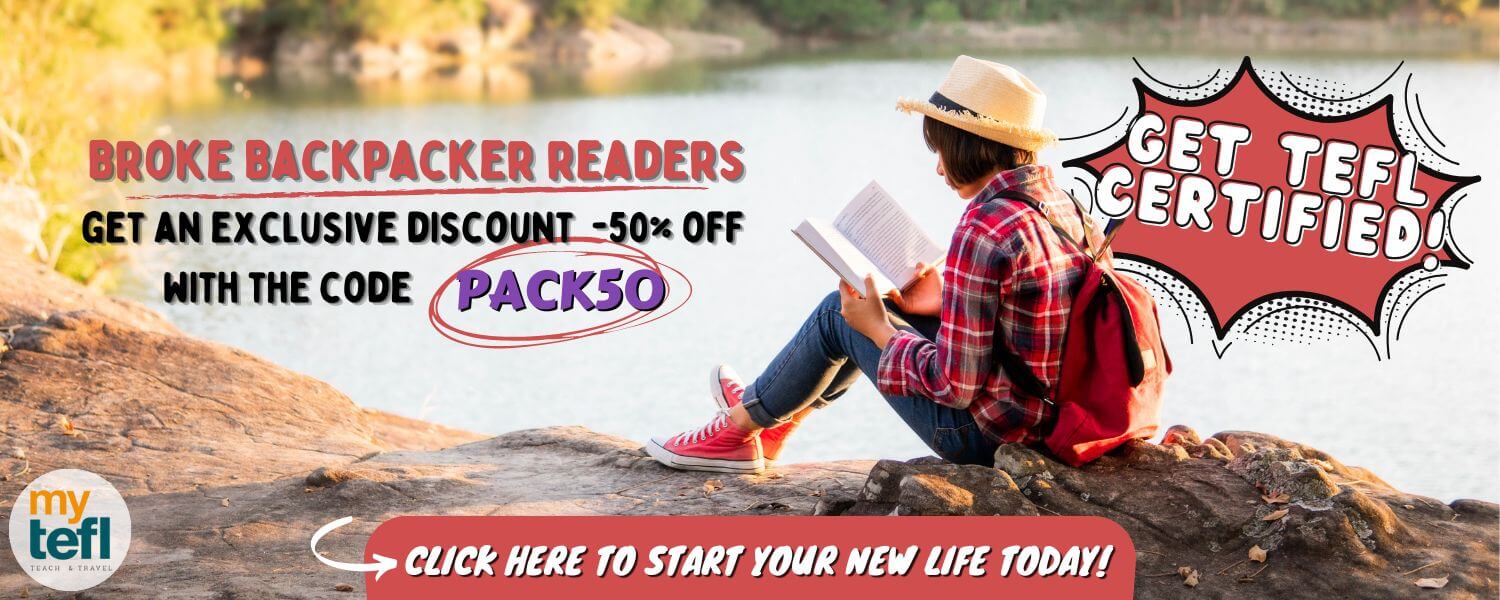 Online TEFL Certificates
There are tons of places to get TEFL certificates online. Some of them are phoney. These are usually video-only courses where you don't talk to someone or lesson prep on your own and they won't help you teach English on the ground.
Whatever you do, do NOT buy a TEFL certification without having completed a course. These companies are well-known by employers and you will not only damage your reputation but may end up blacklisted from many teaching jobs in China.
Aside from that, you will go into the classroom with no skills and have no idea what to do. Teaching ESL is not just about being able to travel the world, it's the livelihoods of others, so it's best to invest in a TEFL course if you're serious about teaching.
Here are some of our faves:
The MyTEFL 140-hour course is the gold standard of TEFL certificates. It is accepted by any country and prepares you for a career of teaching abroad. This is an ideal course for those wanting to teach English online as it comes with an additional 20 hours dedicated to purely online teaching.
The 140-hour course covers all the areas of the English language you'll be expected to teach such as reading, speaking, listening, writing, and phonics, as well as going into the fundamental skills you need to be an English teacher.
They also have a jobs board, so you can search for ESL teaching jobs anywhere in the world.
They also offer a 120-hour course for those that don't think teaching English online is for you.
Let's TEFL is the next best online TEFL certificate, and is the best for those needing a refresh of English rules themselves before hitting the classroom. If it's been a long time since you've studied English at school, this course will help you brush up on your grammar and language skills.
It also covers classroom management and lesson planning, so you'll be fully prepared to teach abroad and start your hunt for TEFL jobs.
It is a 120-hour course that will have you ready and raring to share some knowledge!
TEFL Pros isn't the most hands-on certificate, but their course is usually the cheapest. Plus, they've got a free trial so you don't need to drop money to see what this is all about!
TEFL Pros also offer a 120-hour course that covers the fundamentals of the English language and classroom management techniques. However, it is solely online. This is great for people who are already traveling, but if you want to gain in-classroom experience then this course isn't for you. However, it will suffice to land you a job teaching English in Taiwan.
Getting your TEFL in Taiwan
For some of us, spending hours staring at a computer screen is not our ideal situation. We'd rather be in a classroom, listening to a teacher, trying our hand at teaching some kids. The good news is that in-person courses also exist!
You can probably find some in your home country. However, if you want to really take your learning to the next level, and start your English teaching career in Taiwan with your best foot forward, you can take an in-person course in Taiwan itself! This is a fantastic option for those who are nervous about teaching for the first time as in-person courses give you extra support and you will get used to teaching children under guided supervision.
The ITTT Training Center Taipei – The ITTT Training Center in Taipei offers a 4-week TEFL certification for 1,790 USD. The school is located in an American-English institute for children and is surrounded by universities, parks, and schools.
It is only a 10-minute walk from the nearest MRT station so commuting to and from the center every day wouldn't be hard. They can also provide extra assistance for accommodation for an additional charge. Their hands-on training takes place in real classrooms so you'll get the best idea of what teaching English in Taiwan is all about!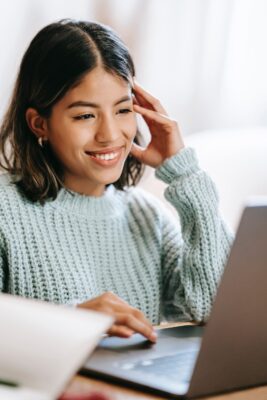 Earn $$$ ONLINE Whilst Travelling the World!
Keen to live the digital nomad dream while travelling the world? Who the hell isn't?
Teaching English online is a surefire method to earn a consistent income on the road. Work from anywhere, change some lives, and earn some dollaridoos while you do it!
Check out this detailed article for everything you need to know to start teaching English online.
Where to Teach English in Taiwan
There are a lot of places to teach in Taiwan, but most of the jobs will be found in the cities. One thing to consider is the language barrier I mentioned earlier, if you would feel more comfortable in a city where people are more likely to speak English, then Taipei might be a good fit for you.
Teaching in Taipei
Taipei is definitely where most people will end up teaching English. It is Taiwan's capital city with plenty of choices between public, international, and private schools, as well as buxibans and universities. Taipei is the most expensive city to live in in Taiwan but it will have the most western influences and you will be able to find some creature comforts to remind you of home (if you want).
This city is a fantastic place to live with numerous night markets where you can gorge on delicious Taiwanese food and maybe brave some famous stinky tofu. There is plenty to see and do on the weekends like checking out the Taipei 101, visiting the Grand Palace museum, or heading to the Beitou hot springs nearby!
Teaching in Kaohsiung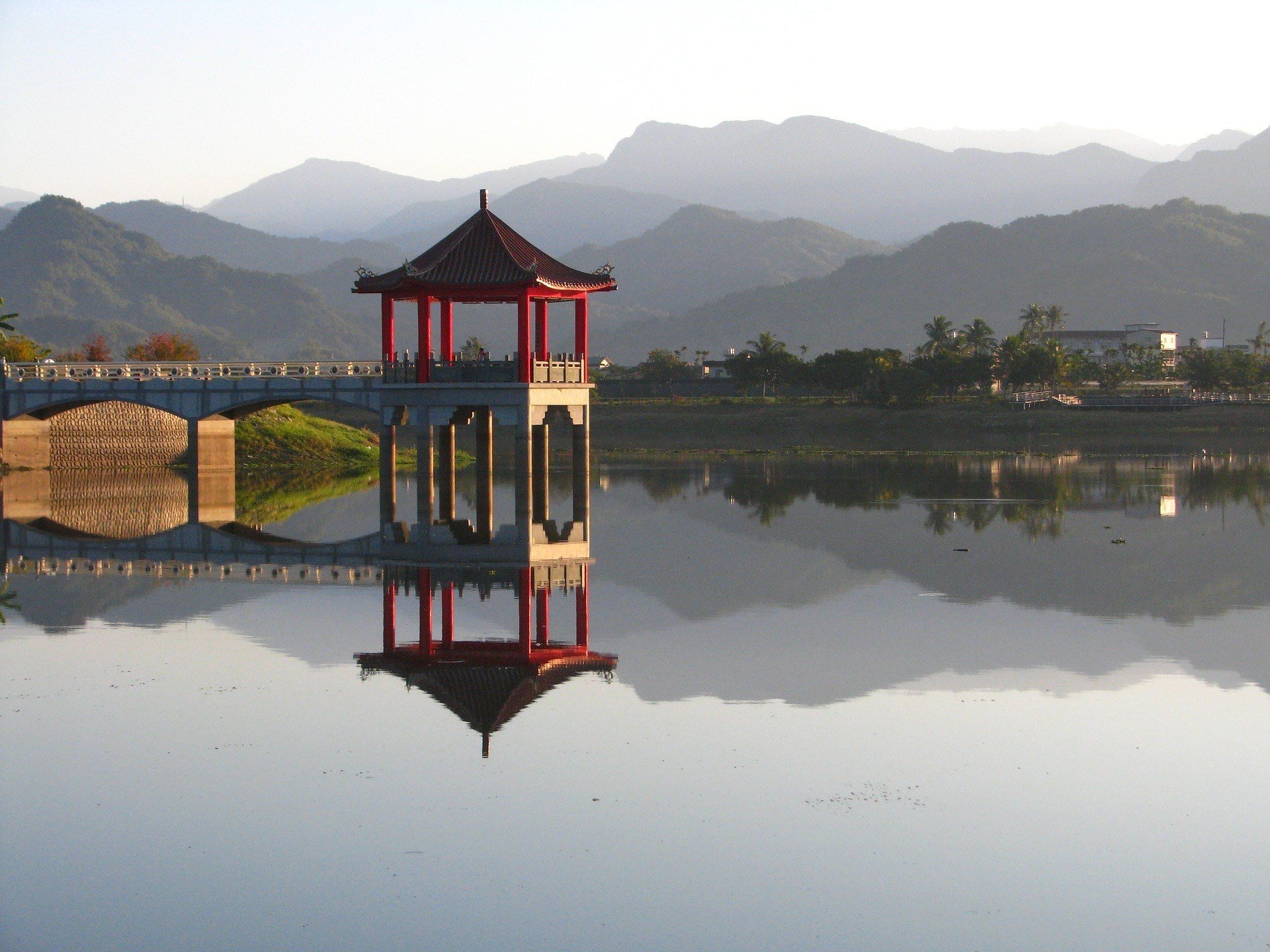 Kaohsiung has GOT to be my favorite city in Taiwan! It is located in the south of the island so expect the weather to feel a little more tropical than in Taipei. The city has its fair share of international schools, and there are also public and private schools to choose from. You can find university and buxiban jobs here too. The cost of living in Kaohsiung is lower than in Taipei but you'll find fewer western comforts and a higher proportion of people who don't speak English.
Kaohsiung has some absolutely amazing temples (definitely check out the Guang Shan Buddha Monastery and Museum and the Dragon and Tiger pagodas), nearby beaches like Cijin Island, and of course, there are night markets GALORE. It is also the perfect base for anyone wanting to explore Kenting National Park.
Teaching in Taichung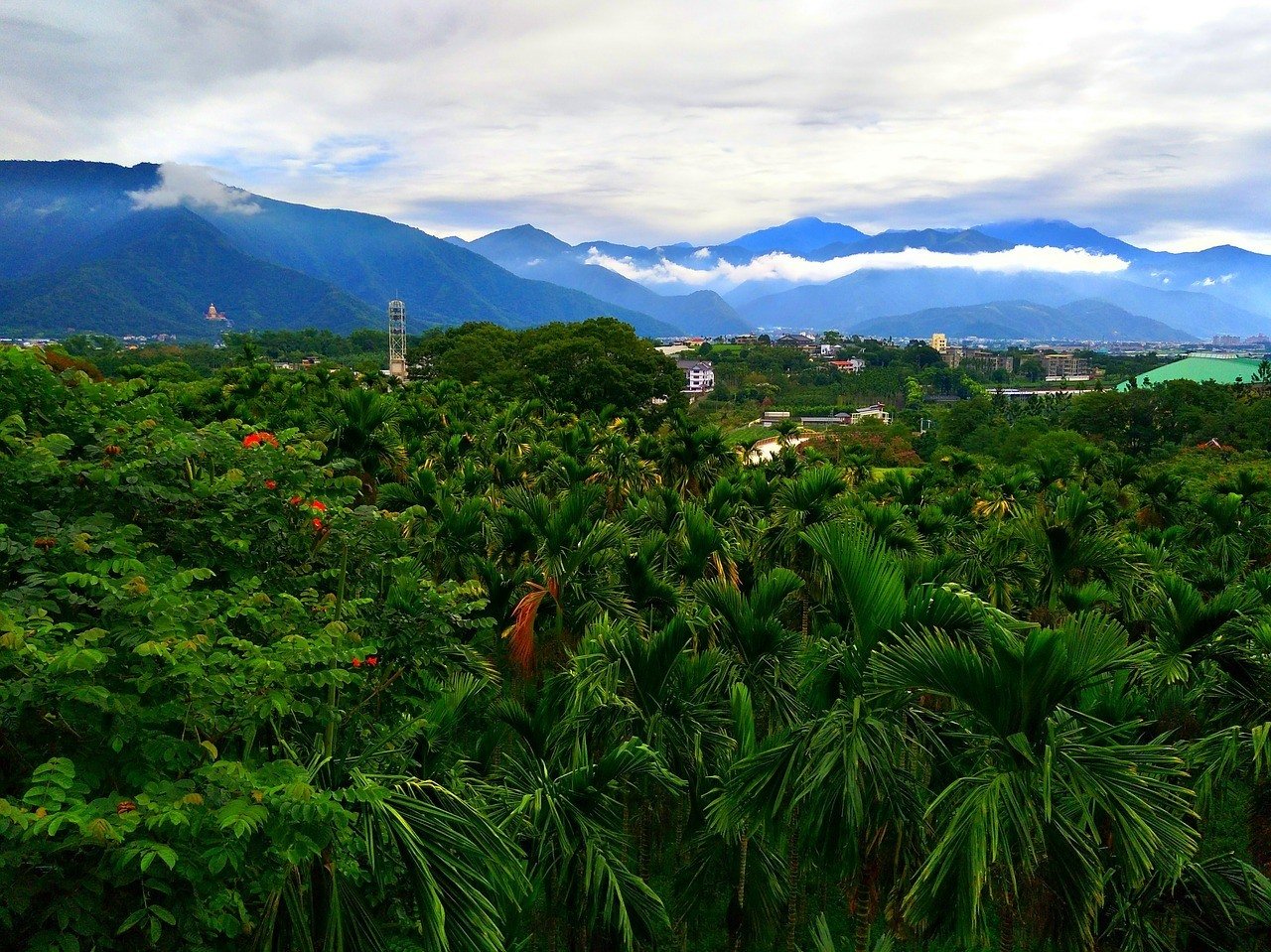 Taichung is Taiwan's second-largest city, and although it is a thriving metropolitan there are plenty of nearby sites like Wuling Farm or Xueshan to recharge in nature! These are both great hiking spots too so if you're an avid hiker you will enjoy living there. Taichung has around the same cost of living as Kaohsiung, and you will be able to find all the same teaching positions.
Is This the Best Travel Pack EVER???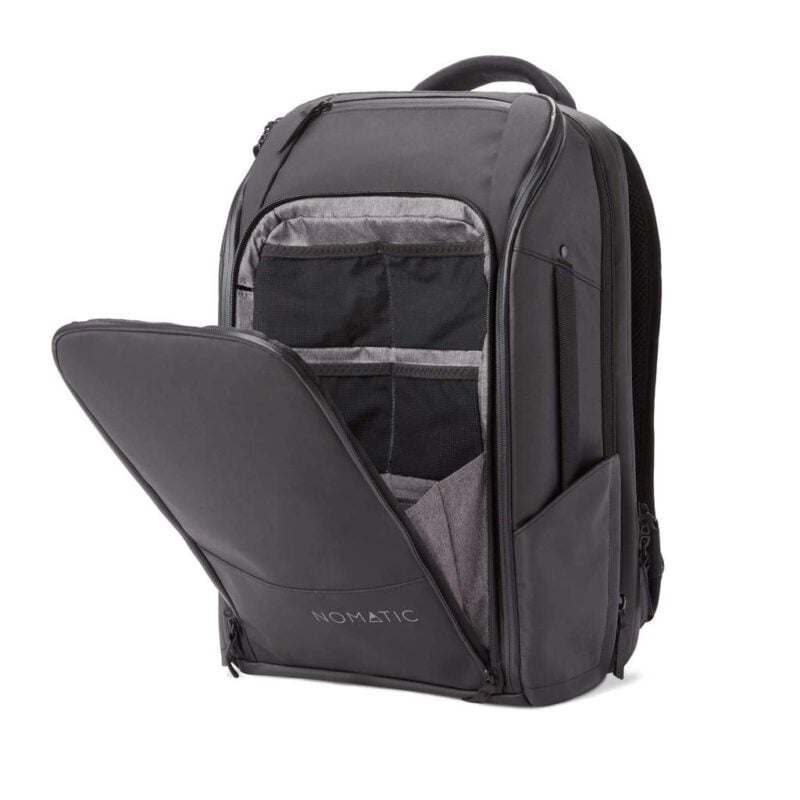 Living in Taiwan and Teaching Online
Since you need a work permit supplied on behalf of your employer in order to get your Alien Residency Card, living in Taiwan and teaching online will be difficult. Teaching online is more a means to get a little extra money while backpacking Taiwan as a tourist, but not a long-term solution.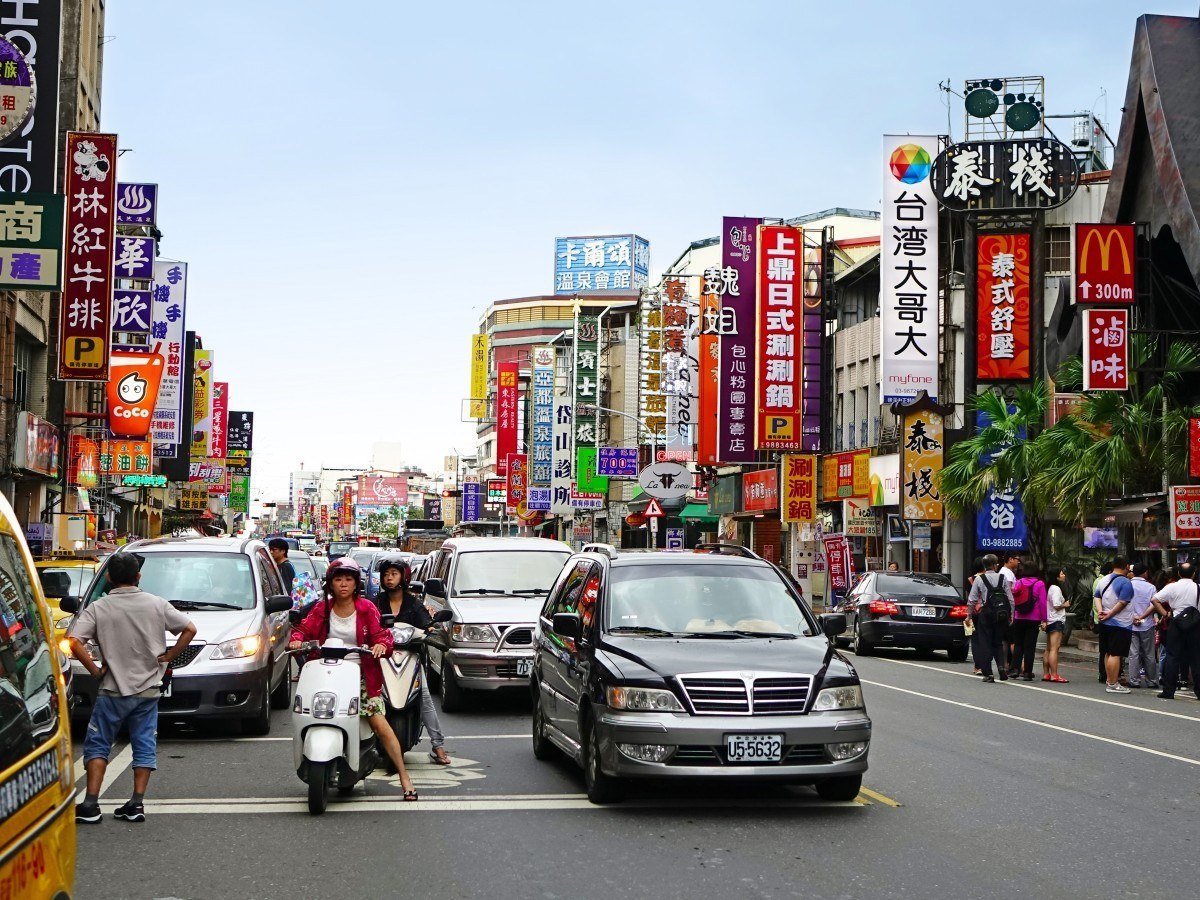 How to Find a Job in Taiwan
There are a few recruiting agencies to choose from to find yourself a teaching job in Taiwan. Both Reach to Teach and Footprints Recruiting are highly respected and trustworthy agencies.
Recruit to Teach is a great recruiting agency to go with because they really go the extra mile when it comes to vetting out the schools. They do extensive interviews with the owners and visit the schools often to make sure the conditions are good and the facilities are clean. There's also transparency when it comes to the school's and teachers' expectations. They recruit year-round but may wait a few weeks to months to contact schools if they feel your application came in too early.
Footprints recruiting has a very straightforward application process. Prospective teachers apply online by uploading their resumes, and following the initial screening, successful applicants will get a follow-up phone screening before being introduced to schools. If you get offered a job, they will help you with the paperwork and moving process!
Finding Your Own Job
For those who are a bit nervous about teaching English in Taiwan for the first time or moving abroad, I would recommend going with an agency as you'll have peace of mind knowing you will have year-round support, properly vetted employers, and help with the visa process.
However, if you're okay with doing a bit of extra work and finding a job yourself without the help of an agency then sites like Dave's ESL Cafe and Tealit Taiwan are both great websites with job listings and a load of resources. It is possible to find a job year-round but January, February, and August are peak hiring seasons.
The Future of the SIM Card is HERE!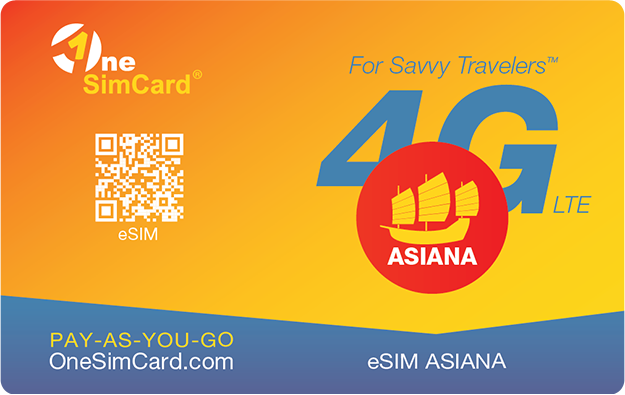 A new country, a new contract, a new piece of plastic – booooring. Instead, buy an eSIM!
An eSIM works just like an app: you buy it, you download it, and BOOM! You're connected. It's just that easy.
Is your phone eSIM ready? Read about how e-Sims work or click below to see one of the top eSIM providers on the market and ditch the plastic.
Buy an eSIM!
Living in Taiwan
Living in Taiwan is a great adventure. For some, it may feel right on the edge of your comfort zone as you'll be experiencing a new culture, new foods, and new sights, but it is definitely 100% worth it!
Safety
Taiwan is a very safe country to live in, but like everywhere, petty crimes do occur and there are always areas in big cities it's best to exercise caution in. Pickpocketing and bag snatching could occur in touristy areas so be sensible with your belongings.
Month to month payments, no lock-in contracts, and no itineraries required: that's the exact kind of insurance digital nomads and long-term traveller types need. Cover yo' pretty little self while you live the DREAM!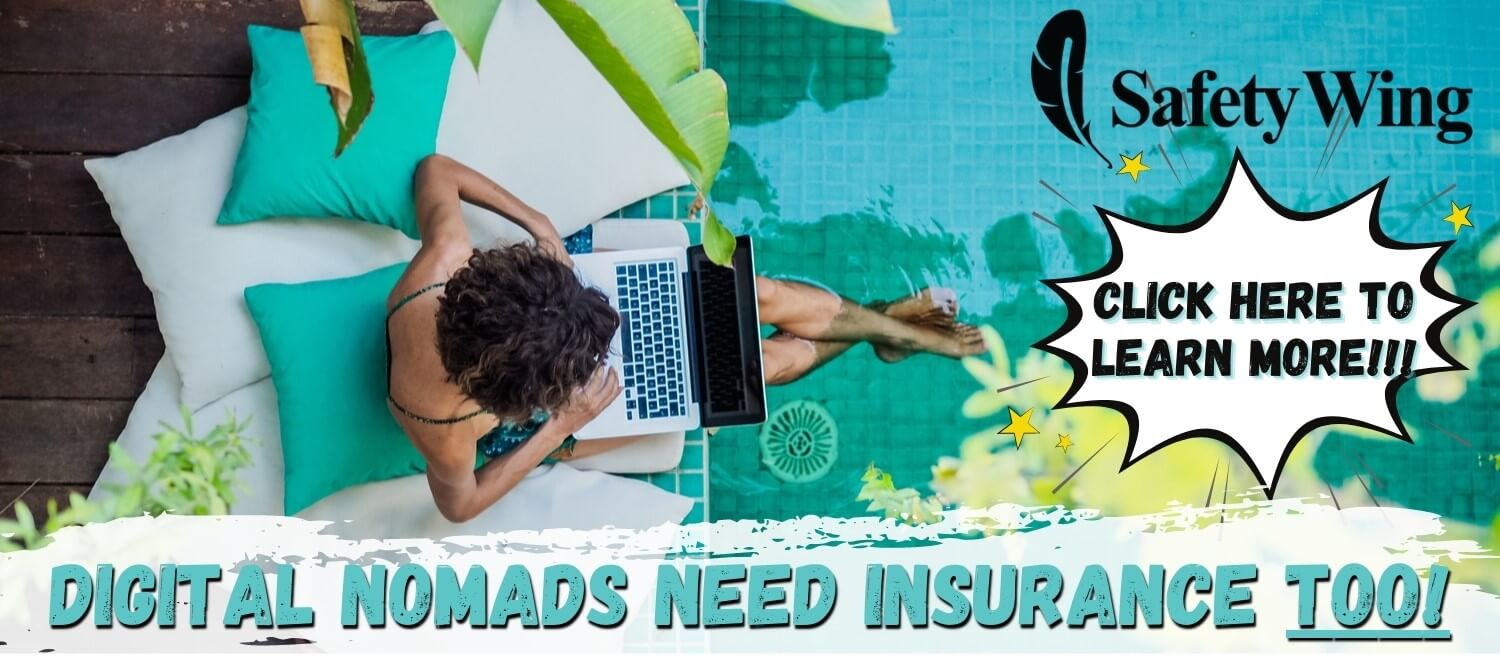 SafetyWing is cheap, easy, and admin-free: just sign up lickety-split so you can get back to work! Click the button below to learn more about SafetyWing's setup or read our insider review for the full tasty scoop.
Monthly Budget
How much you spend in a month is going to depend on a) your spending habits and b) where you live. In general, the cost of living in Taipei is around 300 USD more than Taichung and Kaohsiung. If you opt to live in a smaller city or a more rural area, expect the cost of living to be even cheaper! This is a rough guide as to how much you might spend a month teaching English in Taiwan:
| | |
| --- | --- |
| Flying to Taipei (from the US) | $600 – $1,000 |
| Accommodation | $165 – $500 |
| Food | $180 |
| Transport | $45 – $100 |
| Entertainment | $70 – $100 |
Money-Saving Tips
Like I said earlier, how much you're going to spend really depends on YOU! But, if you're wanting to save some money while you're in Taiwan, here are some handy tips to help you on your way!
Accommodation: You may find yourself getting a housing stipend, but another great way to save money is to get a place farther away from the city center, or opt for a shared apartment. If you're with an agency they can help you to find somewhere, if not looking on Facebook groups like this one might help you find a flatmate.
Food: Eating out in Taiwan is a big part of the culture, and there are lots of night markets where you'll find delicious and affordable food. It is also super easy to find a cheap and delicious breakfast too, just look for where the locals are headed! If you want to cook at home, using local and seasonal ingredients will cut down your costs.
Transport: Public transport is cheap in Taiwan, you can get a monthly "All Pass" ticket that will let you use most of Taipei's public transport for just over 46 USD. Taxis are also very cheap and Uber is also a great way to get around the big cities.
Entertainment: Entertainment can be the pitfall of any budget so to save on costs, researching some fun free things to do in your city/area and balancing them out with some high-cost activities should make things easier. A night of drinking in the city can be quite costly, but if you stick to local beer or drink at home with friends you'll save a lot.
Speaking the Language
The official language in Taiwan is Mandarin, and although it isn't a requirement to learn Taiwanese Mandarin for teaching jobs, you'll find things a lot easier if you have some phrases under your belt. Many older people in Taiwan, especially in the southern or rural parts don't speak English, so you might struggle to get by in those areas.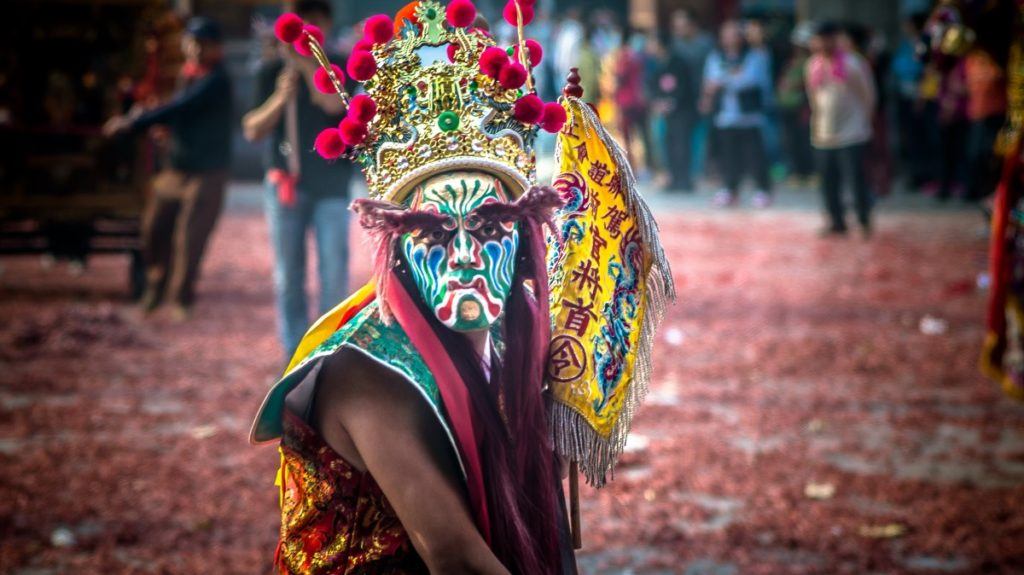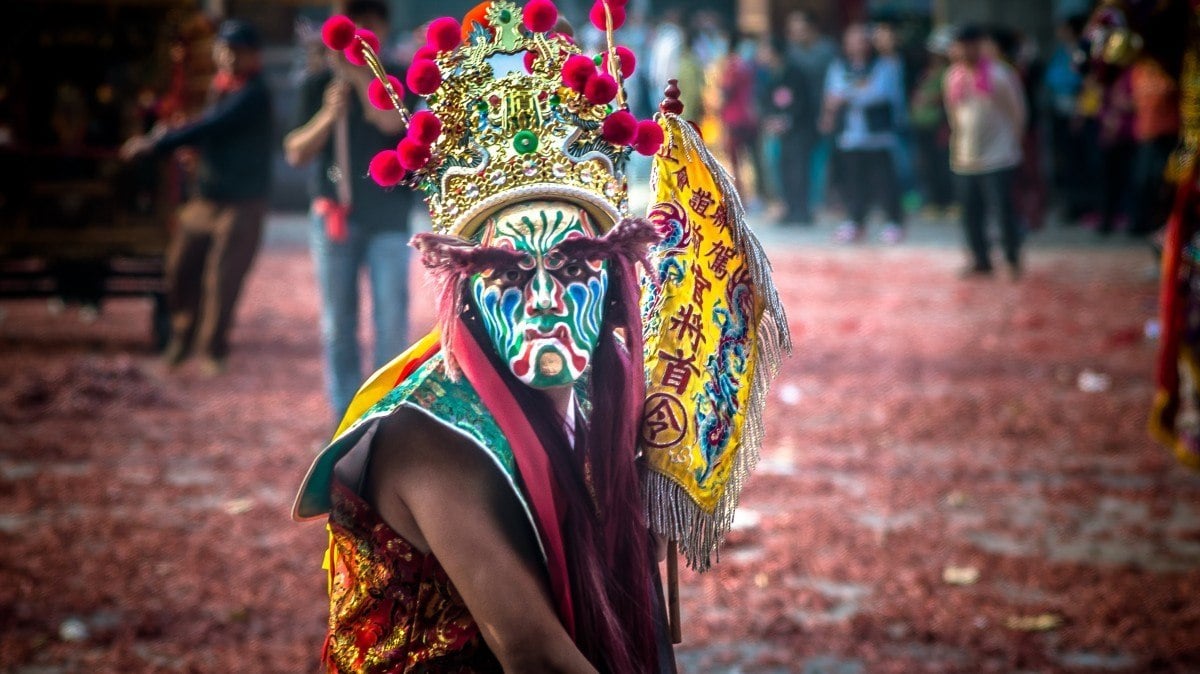 FAQs on Teaching English in Taiwan
Final Thoughts on Teaching English in Taiwan
Although teaching English in Taiwan isn't as well-known as saying Japan or China, it is definitely up there as a top teaching destination for newbie teachers and experienced teachers!
The high salary in addition to the ease of finding a job and the smooth application process make it a highly attractive place to work!
One downside is that only native English speakers are considered for positions and having a bachelor's degree is getting more and more vital for securing jobs.
However, if you do find yourself living on this gem of an island, you will be sure to have a wonderful time (and possibly gain a few pounds) and be in a great spot for exploring South East Asia during your time off.
---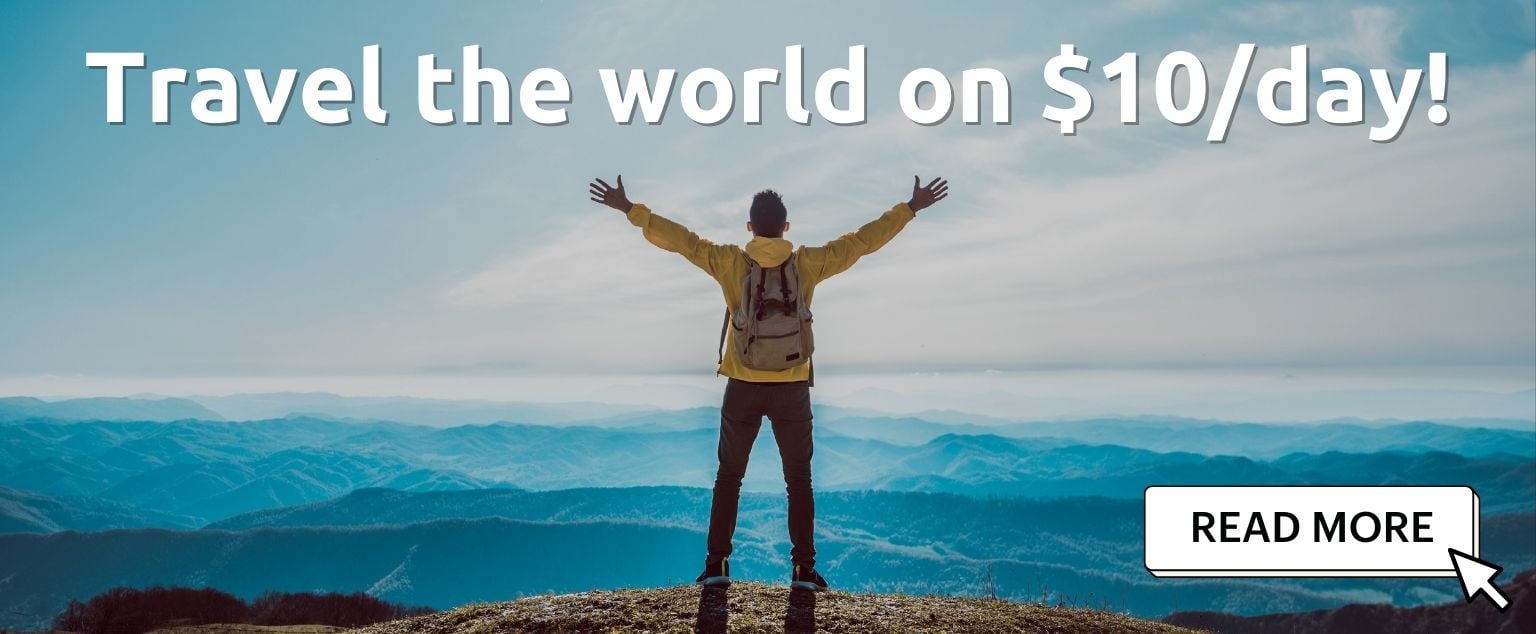 And for transparency's sake, please know that some of the links in our content are affiliate links. That means that if you book your accommodation, buy your gear, or sort your insurance through our link, we earn a small commission (at no extra cost to you). That said, we only link to the gear we trust and never recommend services we don't believe are up to scratch. Again, thank you!