Also known as Ilha Formosa (Beautiful Island), Taiwan packs everything a traveller could want into an easy to travel space. Whether you want to immerse yourself in an ancient megacity (Taipei) or discover incredible hiking trails through the mountains, Taiwan has it and more. And we haven't even got started on the food yet!
Taiwan can be quite expensive, so it's not always the best idea for a broke backpacker to be looking at the country's top hotels. Thankfully, there are other options though. If you're looking to save cash, why not take a look at hostels in Taiwan? There are rather a lot to choose from, especially in the capital Taipei.
With all that in mind, we've decided to help you out. We've scoured this small island nation to come up with a list of the best hostels in Taiwan. We've taken all sorts into account, including travel styles, personalities, but above all, budget!
With our help and the selections of our expert travellers, you're sure to find the perfect hostel in Taiwan for you. It doesn't matter if you're a party animal, introvert, or digital nomad – we've got you covered!
Quick Answer: What are the Best Hostels in Taiwan?
The Top Hostels in Taiwan
In our first section, we'll take a closer look at the overall best hostels in Taiwan. As well as offering great value for money, they've all got one more thing in common. They know exactly what a traveller wants from their trip. Let's check 'em out!
Do You Want to Travel FOREVER??
Then pop your email address in below and we'll send you a FREE copy of 'How to Travel the World on $10 a Day!' – make travel your LIFE.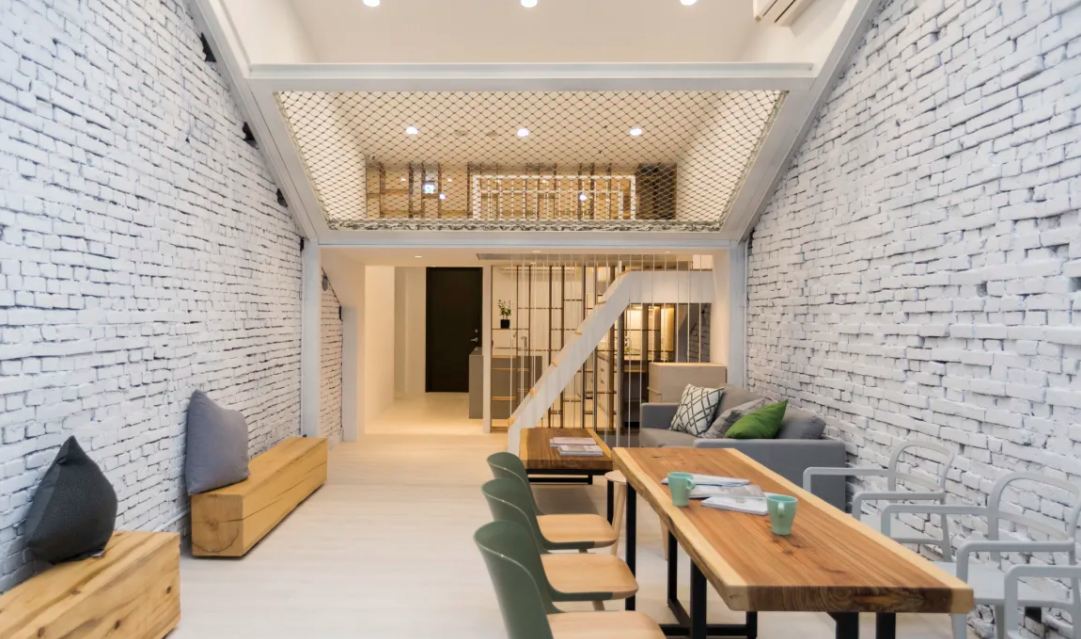 Country winner at Hoscars
Café and bar
Some rooms with balconies
Five-star experience
There's only one place we can kick off our list of the best hostels in Taiwan. You don't just have to take our word for how great Meander 1948 at Taipei Main Station is, as it's the country winner for the best hostel Taiwan 2020. What's so great about it, though? Well, the location to begin with. Not only is it perfect for exploring the capital Taipei, but being so near to the main station means you can easily get to all the other destinations on our list.
The on-site cafe and bar mean you can make friends and sample mouth-watering and cheap food whilst using the free wi-fi. For an all-rounder that suits every type of traveller, look no further!
Best Cheap Hostel in Taiwan – AHIRUYAH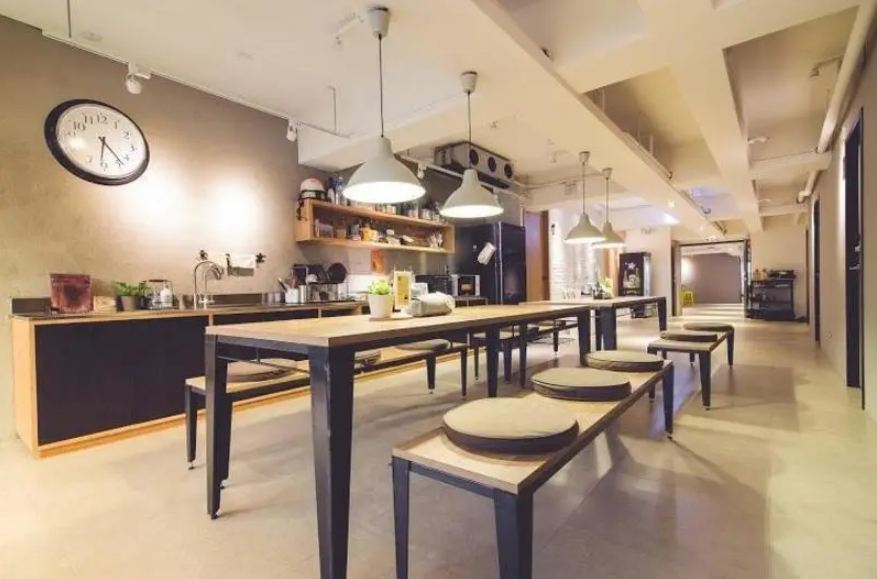 Great location in Kaohsiung
35 minutes from Tainan
Outdoor terrace
Local tips
For the best cheap hostel in Taiwan, we have to look outside of the capital and go to Kaohsiung, which is another one of the best places to stay in Taiwan. AHIRUYAH offers some of the lowest-priced beds on the island, but you don't have to compromise on quality at this spot for savvy travellers. The friendly staff will tell you all of the best places to eat in the local area, many of which you won't find in guidebooks! After a long day of sightseeing, you'll be welcomed by a super-comfy bed with a lamp and three sockets, so you can charge all your devices. Luggage storage can be arranged and Wifi is free.
Best Hostel for Digital Nomads in Taiwan – Sleepy Dragon Hostel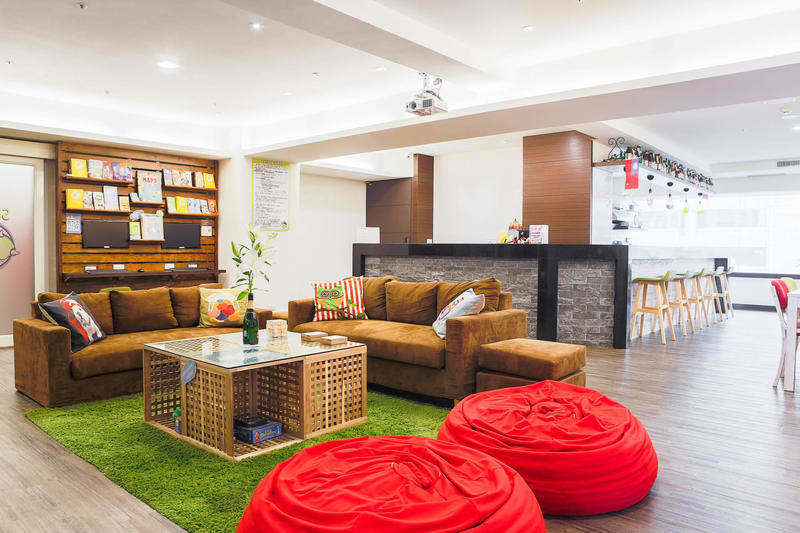 Free breakfast
Great location
Free walking tours
Awesome mountain views
Taipei is a great city for digital nomads, and there's no shortage of perfect places to stay. However, the brilliantly named Sleepy Dragon stands head and scaly shoulders just that little bit above the rest. It's right by Keelung Riverside Park, so when it's time to get of the free wifi, close your laptop you can easily head out for a jog, cycle, or just a bit of time to disconnect! Long-term stays are possible here, and you'll be treated to a free breakfast every day. The perfect way to fuel up before a day of exploring or important work.
What is the One Item Every Traveller NEEDS???
There is one item every traveller NEEDS. Some travellers don't even know they need it, but those travellers need it more than anyone.
What is this forgotten essential of the backpacker-life? SPOILERS! Guess you'll just have to click the button to find out. 😉
Find Out What It Is!
The first stop on our list is Taiwan's capital, Taipei. The skyline is dominated with the former tallest building in the world, Taipei 101. It also has a lively street food scene with lots of night markets, as well as world-class museums that'll teach you a little more about this awesome country. So as you'd expect, there are some super cool hostels in Taipei so you'll be spoiled for choice when looking for a place to stay!
A legendary hostel in Taiwan!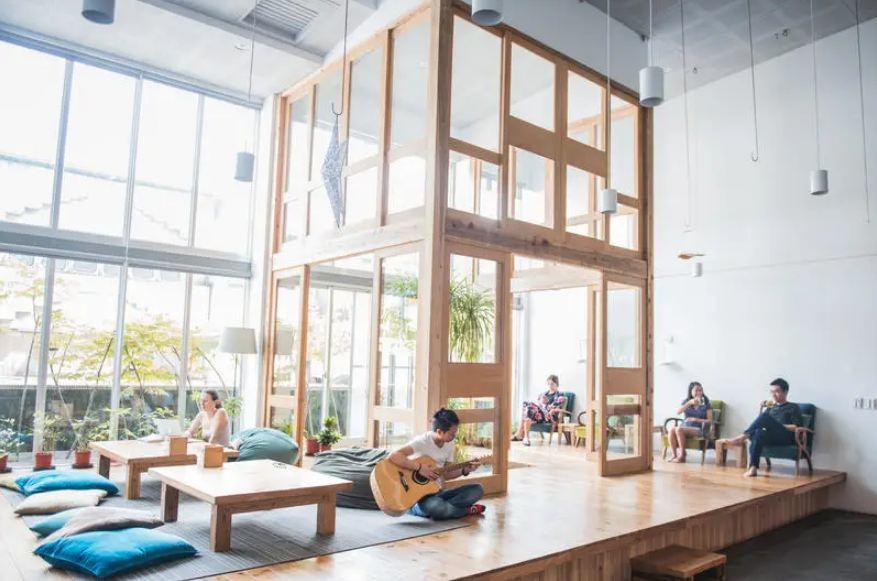 Award-winning hostel
In-house alchemist bar
Guest kitchen
International Power sockets
We've already had two Taipei hostels in the top 3 hostels in Taiwan – but there are some more to choose from. This one is Star Hostel. It's near the Main metro Station, so you've got that awesome location in Taipei once again. One of the best features of this place is the bar, making it not too far from being a party hostel! The on-site alchemist bar is a great place to meet fellow travellers and try locally brewed beer. Oh, and did we mention that you'll get free breakfast too?
An awesome cheap hostel in Taipei!
Great location
24-hour lobby
Laundry facilities
Beautiful old building
Are you travelling to Taiwan on a budget? That doesn't mean that you have to sleep in a dungeon though. Nope, Flip Flop hostel is another comfy hostel with luggage storage and Wi-Fi located by the main station, so you will have no trouble travelling around. You've also got plenty of freebies awaiting your arrivals, such as ground coffee, a fully equipped kitchen (great for keeping costs low), and a 24-hour reception.
A top Taiwan party hostel!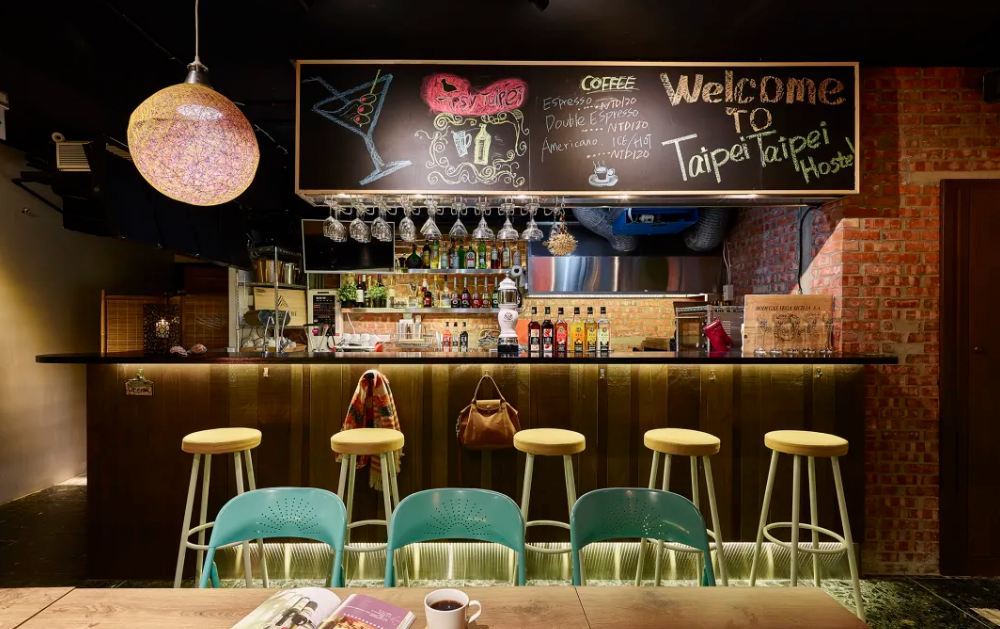 On-site café bar
Free breakfast
Great atmosphere
Awesome location
Backpackers in Taiwan who want to enjoy a few nights out and the chance to meet new people will adore this party hostel: TaipeiTaipei! And during the day that bar is a cafe too, where you can enjoy your free breakfast. The idea of a party hostel might put you off, but during the day this place is actually quite cosy – ideal for a lazy day, although if you want to go out there's lots of tour advice for you. If you're planning a longer stay in Taiwan, this place offers free study and work info too.
Is This the Best Backpack EVER???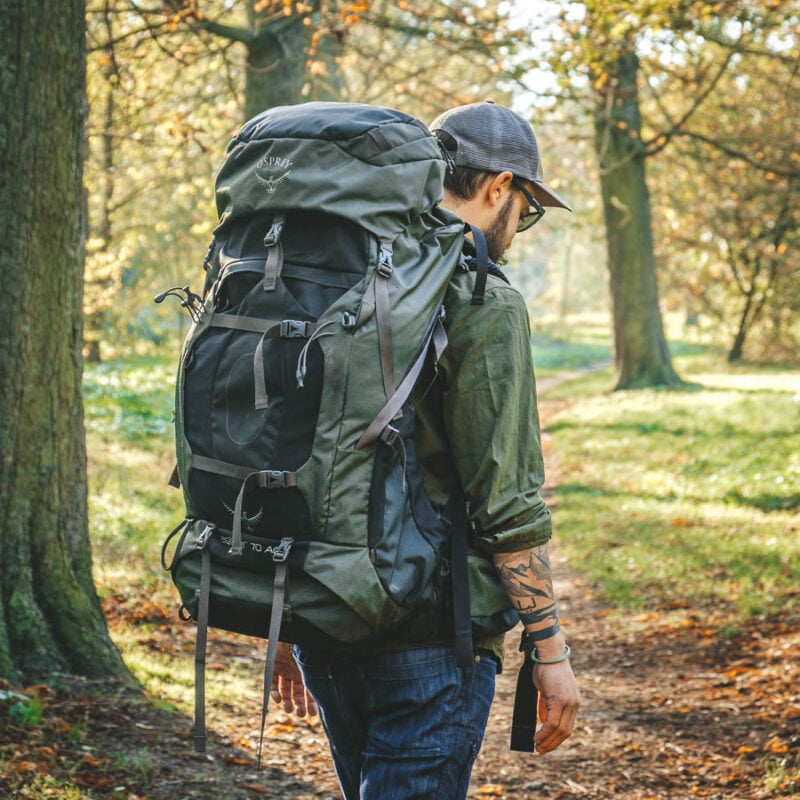 Taichung City is on the west coast of Taiwan, and lots of people use it as a gateway for exploring the country's highlands (more on Sun Moon Lake later!) However, it's a destination in its own right, with lots of museums and temples. Don't miss the ornate Taichung Station!
One of our favourite hostels in Taiwan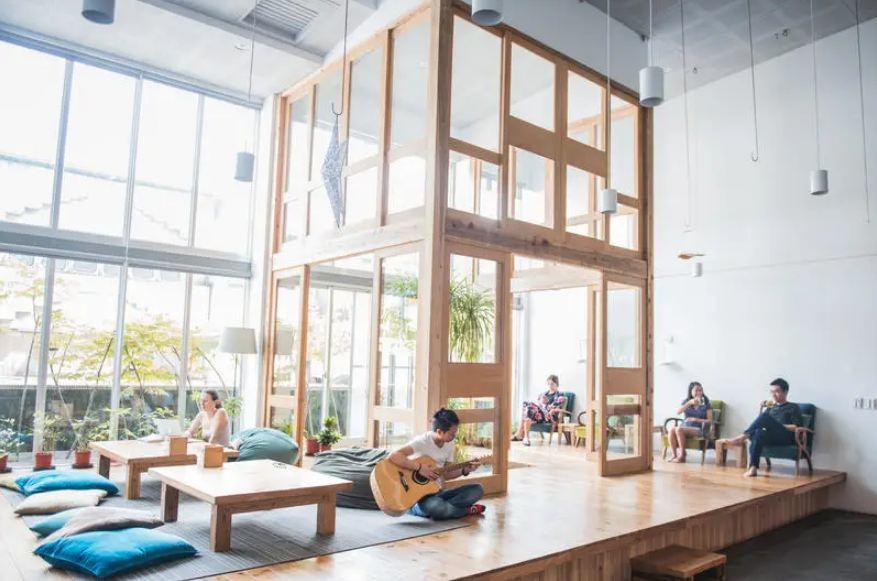 Free breakfast
Great location
Eco-friendly!
Awesome views
Star Hostel is our favourite hostel in Taipei, and they've got a branch that we love in Taichung too. It's inside the eco-friendly and green Park Lane building, so you can pop to cafes, shops, and restaurants without even leaving the building. You certainly won't need to for breakfast – as that's included in your nightly rate. When you actually get out of the hostel, there's plenty on offer nearby, including museums and night markets. This is a top choice for solo travellers!
Top budget hostel in Taichung
In main shopping district
Friendly atmosphere
Stylish and functional
Another branch in Kaohsiung
Free Wi-Fi
This industrial-style loft is one of the top hostels in Taiwan – especially if you're on a budget. You can spend the money you save on a bed here in Taichung's shopping district – where the hostel is located. The common area is a great place to relax and meet other people, and the atmosphere is pretty chill. If you want to get a discount for your onward travel in Kaohsiung, speak to the staff here as they have another branch there.
Epic hostel for digital nomads in Taichung
Free breakfast
Group events
Comfy beds
Awesome location
Puli Township marks the geographic centre of Taiwan. Check out a church made of cardboard tubes, the huge Chung Tai Chan Monastery, and a museum with live butterflies among other things. We've picked hostels in Nantou County so you can make the most of visiting Puli.
One of the best hostels in Taiwan for culture vultures

Free breakfast
Fully equipped kitchen
Traditional style building
Book exchange
This traditional style building just happens to be one of the best spots for backpackers in Taiwan. It's the perfect base for exploring the lovely Puli Township. The location is second to none – not only is it near the bus station, but there are a load of places to eat and drink on your doorstep. If you'd prefer to stay in, pick up something from the book exchange and relax in the common room – or in your comfy bed which boasts a reading lamp.
A tempting budget hostel in Taiwan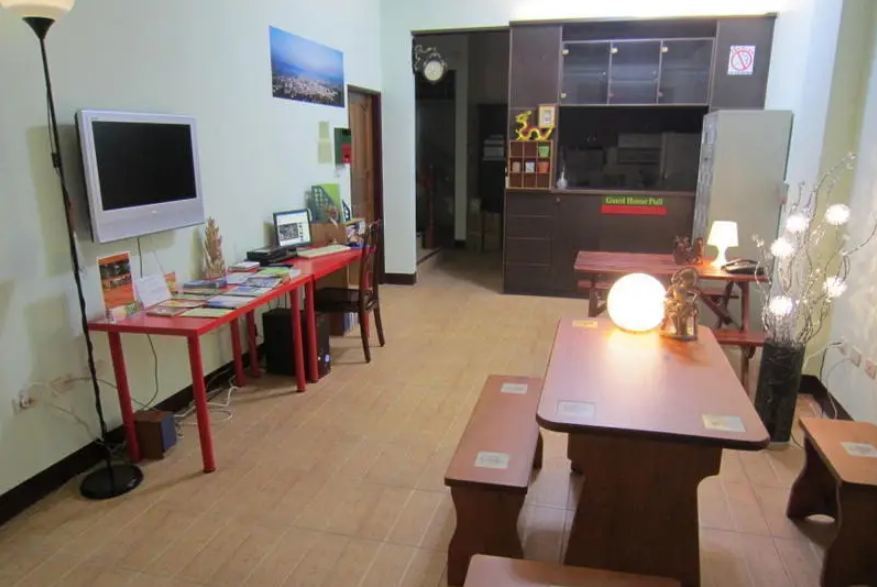 Japanese style rooms available
Outdoor Terrace
Tea/coffee making equipment
Air conditioning
For one of the top cheap hostels in Taiwan, look no further than Guest House Puli. It's another one where you won't have to compromise on quality – and you get free toiletries too. When you want to chill out, make yourself a coffee or a tea and head out to enjoy it on the outdoor terrace. Since the rooms are such a low price here, you can probably afford to treat yourself to a private over a dorm. If that's the case, get a Japanese style room and sleep on a comfy futon.
An awesome Taiwan hostel for digital nomads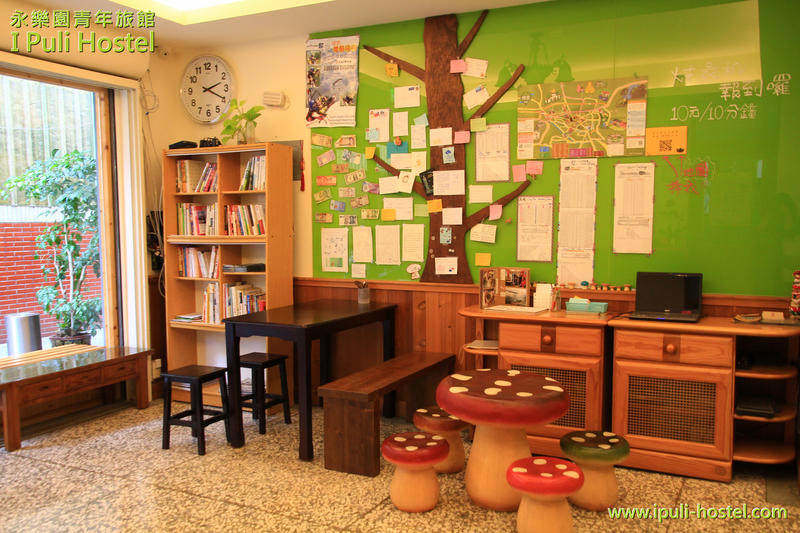 Bicycle rental
Cafes and restaurants nearby
Awesome location
Laundry facilities
Are you a digital nomad looking for a youth hostel in Taiwan? This offering in Puli Township should tick all your boxes. It's got fast Wi-Fi and there are plenty of places to work, including the cafe and the laptop-friendly workspaces in reception! If you the cafe on-site doesn't tickle your fancy, there are a lot more nearby. Been travelling for a while and your clothes are starting to smell a little? No worries! There are laundry facilities here – a washer and a dryer!
So, when you leave, your clothes will feel as clean as when you started your trip!
Another awesome place to put on your Taiwan itinerary in Nantou County is Sun Moon Lake. As well as loads of adrenaline-fuelled outdoor activities, there's a cable car where more relaxed travellers can just appreciate the views. And everyone should take a trip to the Formosan Aboriginal Culture Village.
One of the more unique hostels in Taiwan
Incredible location
Easy to make friends
Air conditioning
BBQ facilities
In one of the prettiest places in Taiwan, there's nowhere better to stay than Perbed Hostel. It's one of the most unique Taiwanese hostels there is. Of course, you can stay in the usual mixed dorm, but if you're happy to splash out a little extra you can stay in your own private tent! Backpackers in Taiwan are assured of an unforgettable stay at this magical hostel, where they can enjoy BBQ facilities out on the terrace.
Of course, all that would be a waste without an awesome location. But it's just a hop, skip, and a jump from all of Sun Moon Lake's top attractions.
One of the best budget hostels in Taiwan!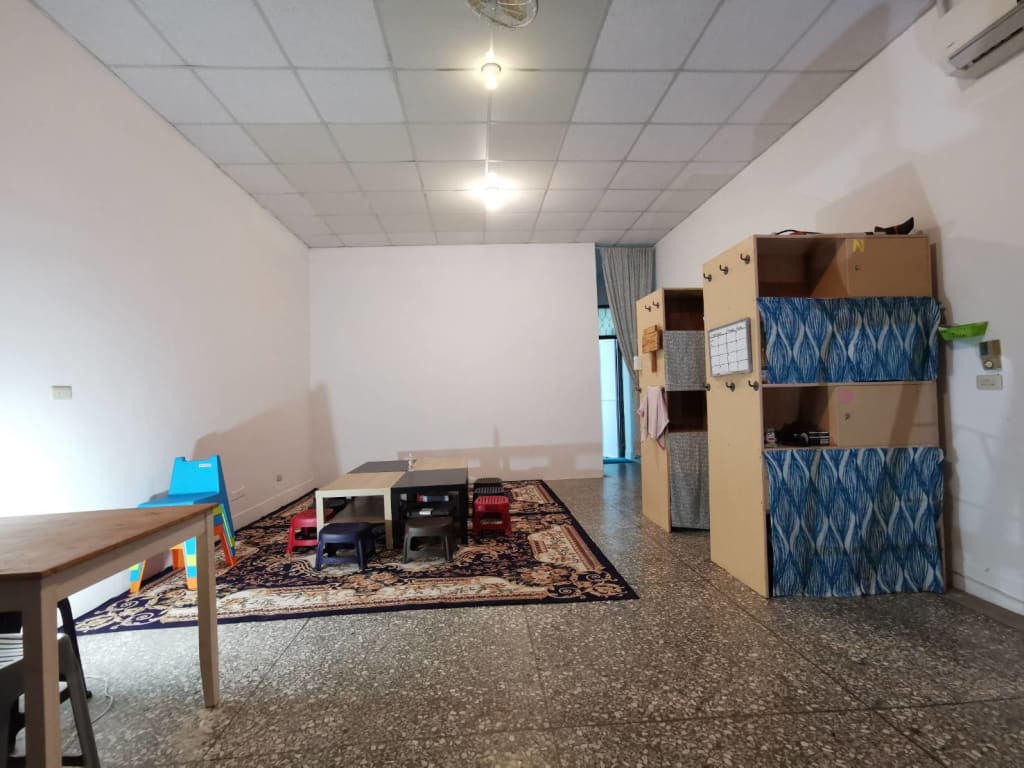 Pet friendly
Cute Puppy
Bicycle hire
Restaurant and mini-supermarket
You might want to save your money for cool activities in Sun Moon Lake, so it makes sense to choose a cheap hostel. Although this place is cheap, it's one of the highest-rated hostels in Taiwan, so you don't just have to take our word for it that it's an awesome place to stay. Animal lovers will be in heaven here – not only is it pet-friendly, but there's a doggo on site. This relaxed atmosphere here really does feel like a home away from home – a lovely place to come back to after a day of cycling.
Great Taiwan hostel for outdoor lovers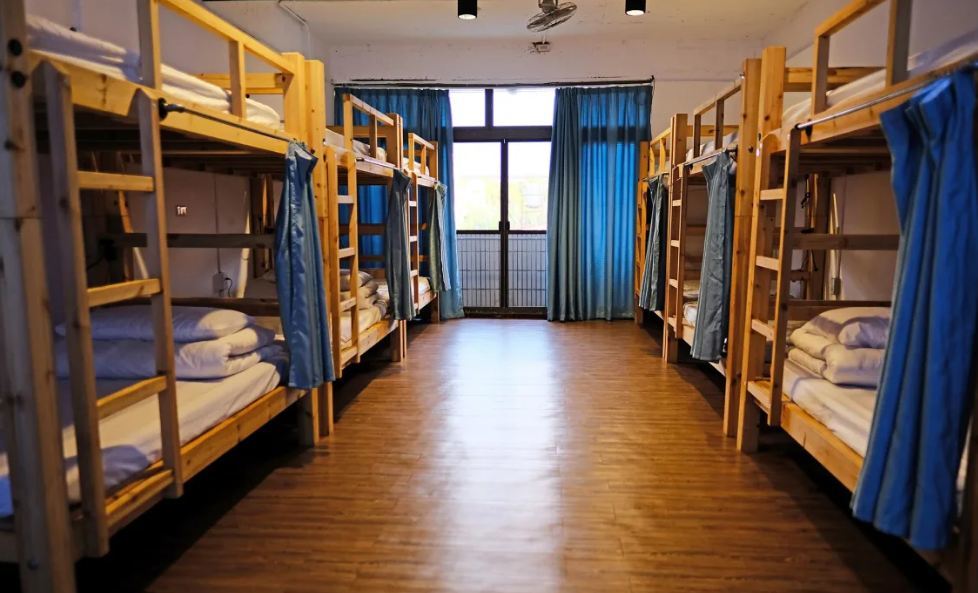 Free breakfast
Outdoor guided tours
Sports hostel
Outdoor terrace
Sun Moon Lake is one of the best places in Taiwan for outdoor activities. So, it makes sense to stay in a hostel that fits into that style. Onelife is a hostel owned by a couple who have a sporting background and have returned to their hometown of Yuchi, right on the lake. Kick-off the day with a complimentary breakfast, before taking part in one of the outdoor guided tours which include stand-up paddleboarding. After a busy day, you'll probably just want to relax with a stunning lake view, right? Well, that's already taken care of.
Tainan was the island's capital under the Qing Dynasty until 1887. It's a must for history buffs – with historic temples and fortresses just waiting to be discovered. You can also see some fine Dutch colonial buildings scattered around.
One of the best youth hostels in Taiwan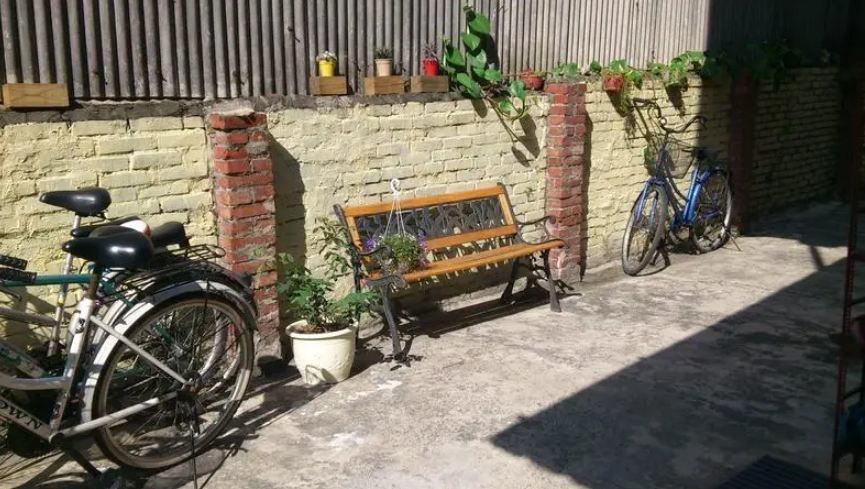 Top location
Communal lounge bar and backyard
Free toiletries
Small and cosy
This small and cosy hostel may not be wild, but it sure is welcoming. There are lots of communal areas where you can enjoy the atmosphere of the hostel – including a communal lounge, a backyard full of fruit trees, and a place to watch TV and DVDs. If you feel like venturing out of the hostel, there are night markets nearby which are chock full of street food stands and tea vendors. The hostel will provide you with free city maps, and the friendly staff will happily mark their recommendations on said map.
One of the best cheap hostels in Taiwan
Bike rental
Café
Friendly Staff
Hand-drawn maps
This awesome vintage youth hostel in Taiwan is one of the best places to stay on a budget in Tainan. It's not just any old hostel, this actually used to be someone's house! The low price is misleading though – as there's a lot on offer at this awesome spot. For example, you'll get travel information and the hostel's very own hand-drawn maps.
That'll make a nice souvenir once you've finished using them! There are also bike rental and route suggestions too. Last but not least, you can leave your travel adaptors at home – safe in the knowledge that international sockets are by each bed at this awesome Taiwan backpackers hostel!
A great hostel in Taiwan for low key travellers!
Huge book collection
Private nooks
Massive public area
Top location
Solo travel isn't all about partying, going out, and meeting new people. Sometimes, it's just as important to have your own space and really disconnect from the world. Including other people. This book-themed hostel means that you can really lose yourself in a new novel or a cool comic. The huge book collection here awaits you, which you can take to your private nook-style bed or read in the massive public area if you'd like some passive company.
When you're ready to put your book down, head to the fully equipped kitchen to make some food that you can enjoy in the dining area.
Another huge Taiwanese city, Kaohsiung is known for its skyscrapers. It also boasts a lot of parks where you can escape from the city's hustle and bustle. A must stop for couples who can take a walk along the Love River and stop off at one of the many cafes on its banks, before a trip to the night markets later on!
Ideal location
Clean and cosy beds
Travel desk
Cool common area
It's all about location, location, location for one of the most popular youth hostels in Kaohsiung. Just 30 metres from the heart of Kaohsiung's historic district, you're never far away from a museum or an interesting monument. Of course, it's no good having a great location and a rubbish hostel.
That's not the case here – take advantage of a cosy but friendly common area, which is equipped with free Wi-Fi and airconditioning. So not only will you be comfortable, but you can keep in touch with friends and family back home too.
Hey! Haven't packed yet? Check out our ultimate Hostel Packing List to know what to bring with you on your backpacking adventure!
One of Taiwan's top budget hostels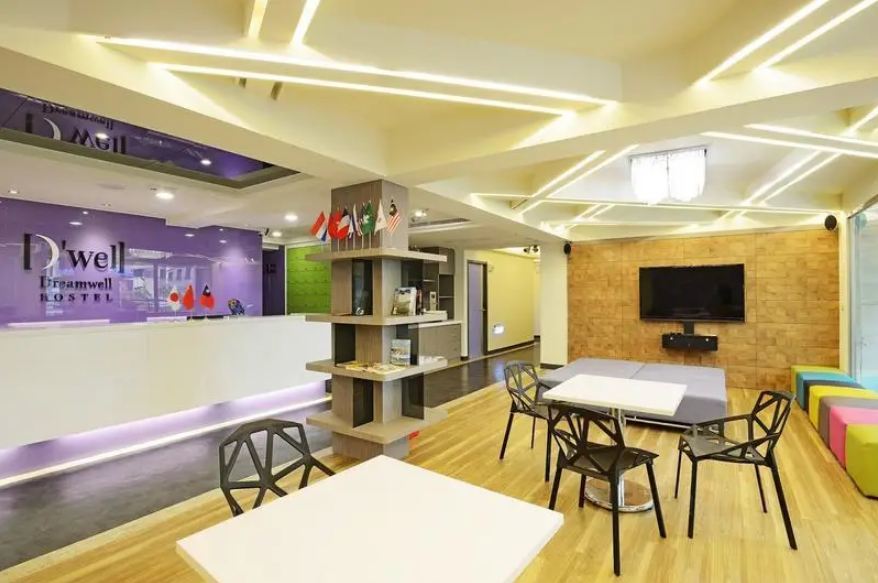 Free breakfast
In the shopping district
Clean and safe
Sociable common area
This friendly and fashionable hostel is one of the best places to stay in Kaohsiung if you're on a budget. Keep your costs even lower by taking advantage of the free breakfast each morning – great for fuelling up before a busy day of sightseeing… Or working for digital nomads. You're not giving anything up in terms of location either – this is right in the most exclusive area of Kaohsiung – the shopping district. With the money you've saved, you can get some nice souvenirs for family and friends back home. Or, do what we would and blow it all on food at the night market.
A great Kaohsiung hostel for solo travellers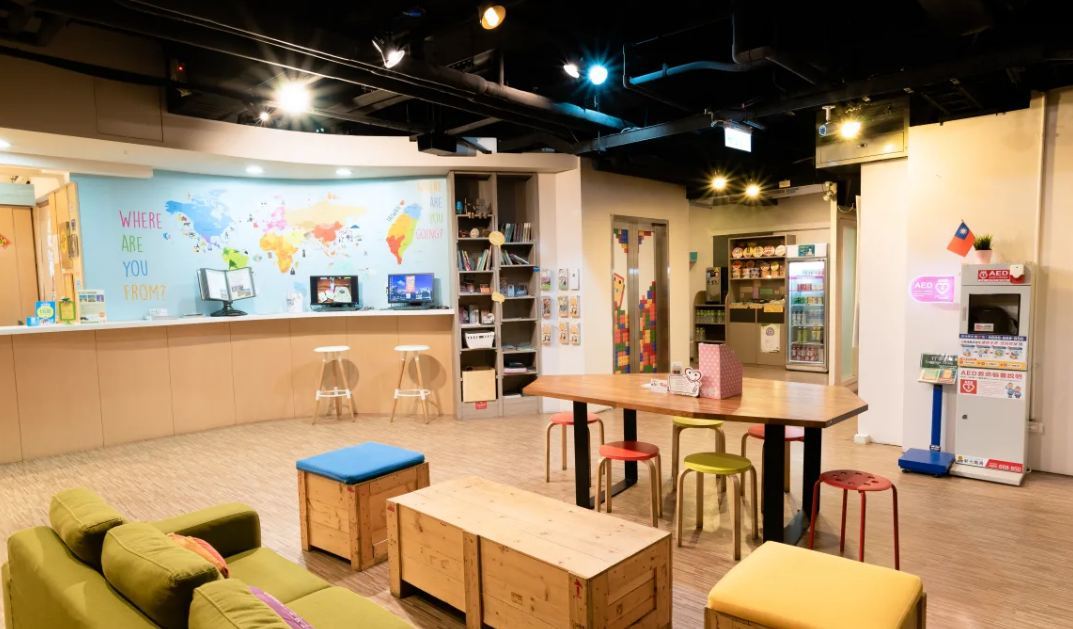 Top location
Rooftop kitchen
Privacy curtains
Fun and friendly atmosphere
When you're travelling solo in Taiwan, you'll want somewhere that'll make it easy to make friends with fellow travellers. Backpacker Inn Kaohsiung is just that place. There's a common area with a TV which is the centre of the fun and friendly atmosphere that this awesome hostel can be proud of. Even though you can spend your whole day with people if you choose to, you can still get your own privacy.
And that's without splashing out extra on your own room! The privacy curtain on each bed means that you'll be able to escape into your own little world at the end of each day.

Unlock the The Broke Backpacker's GREATEST Travel Secrets!
You pop your email here, and we promise to send you only travel content that's actually relevant — sounds like a pretty good deal to us!
Last but not least, we have the city of Hualien. A large city on the east coast, it's the gateway to one of the nation's least populated regions. Thanks to the mountains which are a little inland, it's a great place for outdoor activities. Think rafting and rock climbing for all you adventurers out there!
The top hostel in Hualien!
On-site coffee shop
Local produce served
Luggage storage
Chilled out atmosphere
When you travel abroad, it's important to get to know the local culture. And there are few Taiwanese hostels that offer you a more authentic taste of that than the World Inn. Despite its global name, it's very much focused on the community surrounding it. The coffee shop collaborates with local farmers to serve drinks and hand-made products from the surrounding area! Of course, it's not all about the cafe. The beds are super-comfy and the common room is a great place to relax and meet travellers from all around the world.
One of the cheapest hostels in Taiwan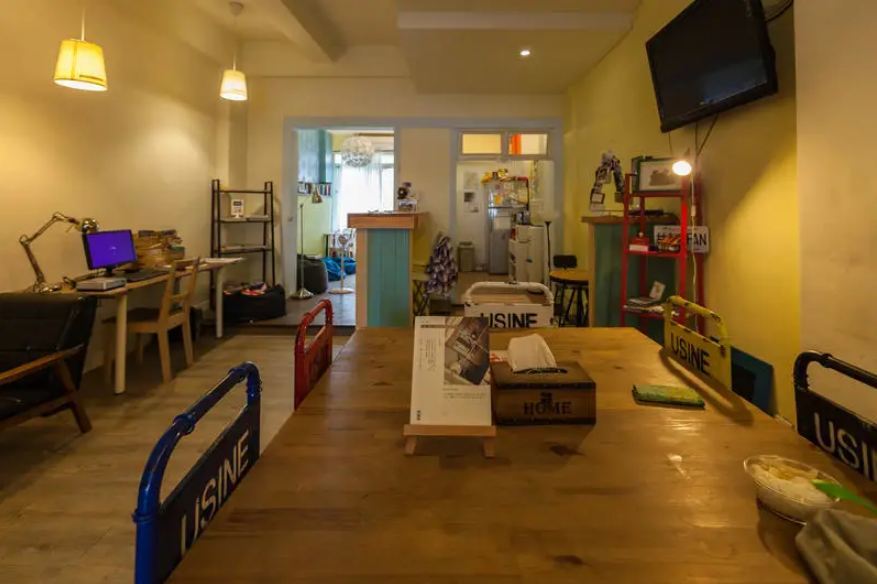 Award-winning hostel
Travel desk
Popular with solo travellers
Homely vibe
Back in 2017, Sleeping Boot Backpackers won the best hostel in Taiwan. And while it may not have retained the title, it still offers an epic experience. It's right near the main station, so it's easy to get around to other locations for day trips. There's a common lounge with a book exchange, so you have the option of getting to know other travellers or curling up with a new novel. Once back in your room, you'll be delighted with the clean beds and cosy environment. A top choice in Hualien.
A legendary Taiwan hostel for solo travellers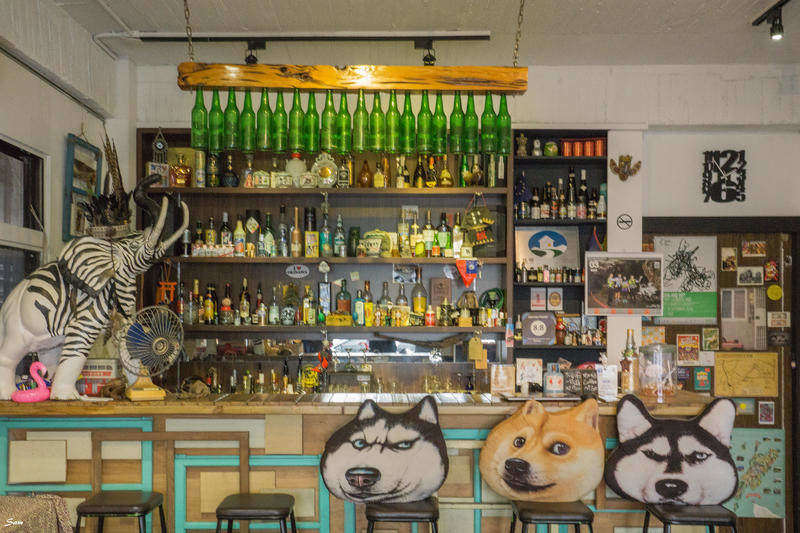 Offers day tours
Bar and lounge
Personal lockers
Knowledgeable staff
Taiwan isn't known for its party hostels, but Journey Hostel & Bar is one of the closest things to that! Its friendly and sociable bar is one of the key reasons that backpackers in Taiwan are queueing up to book this cool place. But there is more to it than just a bar with great beer… Digital nomads will be delighted to know that there are personal lockers.
So, you can spend the whole day exploring while your laptop stays safe back at the hostel. Last but not least, the knowledgeable staff will help you to find the best things to do in Hualien. What a great Taiwanese hostel to round off our list.
Before You Book Your Hostel in Taiwan
Check out this section for a bunch of useful travel tips that will cut your costs and make sure you stay safe during your trip to the 'Ilha Formosa'!
Currency – New Taiwan dollar (US$1 = 30.24 NT$)
Languages – Mandarin Chinese is the official language in Taiwan, and many Taiwanese people also speak their own dialect collectively known as 'Taiwanese. Some people can speak English in Taipei compared to the rest of the country.
Politics – Taiwan's official name is the Republic of China. To this day, most countries in the world, including the People's Republic of China, do not recognize Taiwan as an independent country.
WiFi – The city government of Taipei decided that everyone should have access to the Internet in public areas, so free WiFi has been introduced throughout the city.
Map of Where to Stay in Taiwan
What to Pack for your Taiwanese Hostel
Pants, socks, underwear, soap?! Take it from us, packing for a hostel stay is not always quite as straight forward as it seems. Working out what to bring and what to leave at home is an art we have perfected over many years.
Check out our definitive Hostel Packing list for our top packing tips!
Why You Should Travel to Taiwan
So, that's it for our list of the best hostels in Taiwan! We hope you've found it useful and now know where to stay during your trip to Taiwan. This beautiful island nation really does offer something for every type of traveller. Whether you want to sample tasty cuisine from the night markets of Taipei, enjoy the great outdoors at Sun Moon Lake, or discover traditional culture at Puli township, there's a hostel in Taiwan for you. The best part? Taiwan is extremely safe so that's one less thing to worry about.
Staying in hostels is the best way to see Taiwan as you'll not only save money, but you'll also make friends and memories that could last a lifetime. And if you've only time to stay in one hostel in Taiwan, make it Meander 1948 Hostel at Taipei's Main Station. It's in a great location for exploring the capital and travelling around.
However, there are no hostels on our list where you aren't guaranteed a great time. In fact, every single one of our choices has a rating above 9.0 on Hostelworld.
After reading our extensive list, we think you're prepared for your trip to Taiwan and know where to stay during your holiday. Now that you've got a better idea of how to plan your vacation, it's time for us to go. Get ready for the hostel life and we hope you have an incredible trip.
Do you own or run a kick-ass hostel? Want to be featured on this list? Get in touch at [email protected].com
Travel Insurance for Taiwan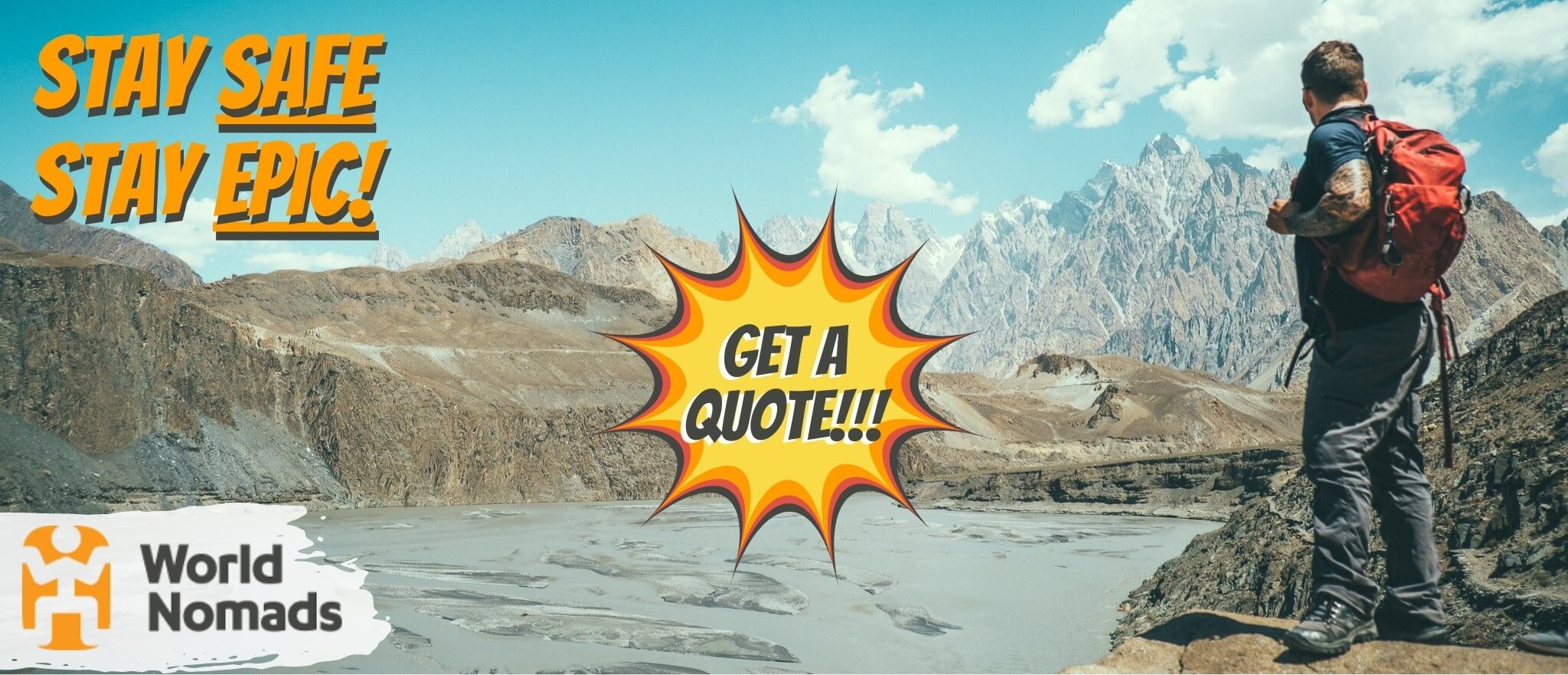 It's good to get lost sometimes, but it's also good not to get too lost. There are people that want you home in one piece.
There's one travel insurance provider The Broke Backpacker trusts for all his wildest shenanigans… World Nomads!
Click the button below to get a quote on your insurance or read our in-depth review of World Nomads' coverage. And then… let the shenanigans begin. 😉
---
Thanks for reading – that was fun! 😀
We bring you epic FREE content!
Find out how YOU can help support us.
We're a big site with a big team and this job isn't always easy. But we do it because we love it – we love providing epic and free content. We love the knowledge that our content keeps you adventuring. We don't ask for money, but if you'd like to find out how you can help the site in more organic ways, click the button below.
Thank you for your support 🙂
---
Bye for now, but not forever!
If you want MORE top-tier Broke Backpacker content like this, then sign up for our weekly newsletter below to get the latest and greatest!
And for transparency's sake, please know that some of the links in our content are affiliate links. That means that if you book your accommodation, buy your gear, or sort your insurance through our link, we earn a small commission (at no extra cost to you). That said, we only link to the gear we trust and never recommend services we don't believe are up to scratch. Again, thank you!