Easily one of the most underrated cities (and overall countries!) in all of Asia is Taipei.
Located on the island of Taiwan, Taipei is a futuristic mega-city meets traditional Chinese feel. Being on an island has helped isolate Taiwan, making it slightly off the normal backpacker route.
But backpackers who do venture to Taipei are treated to a city that has amazing food, sights and culture all for a discounted price.
We put together this epic guide of the 20 best hostels in Taipei with one goal in mind – to help you find an awesome hostel!
With the help of this guide, you'll be able to easily find a great hostel in Taipei that suits your travel style. No matter if you want to party, chill, or just save some money, our list of the 20 best hostels in Taipei has got you covered.
Lets do it!
Quick Answer – The 20 Best Hostels in Taipei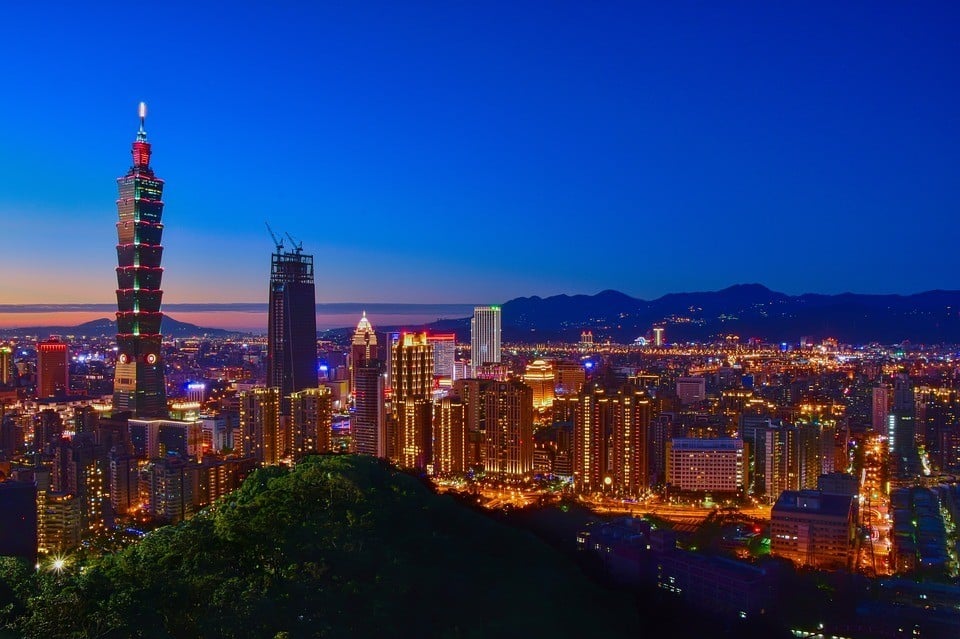 The 20 Best Hostels in Taipei
Overall Best Hostel in Taipei – Meander Taipei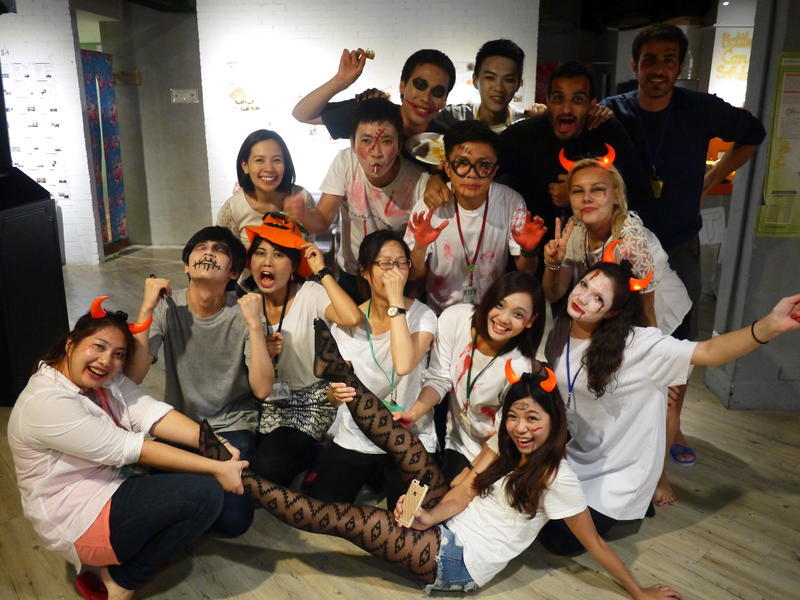 $$
Self Catering Facilities
Key Card Access
Laundry Facilities
Out and out the overall best hostel in Taipei is Meander Taipei. The Meander team have ensured that they are the best hostel in Taipei in 2021 by continuing to build upon their phenomenal reputation within the backpacking community. Incredibly clean, bright and spacious, Meander Taipei is a weary backpacker's dream come true. The beds are super comfortable and the dorms give you plenty of room to spread out. There is a really welcoming vibe here, in true Taiwanese style! The staff are uber helpful and super efficient; you need it, they can get it! Complimentary shampoo and shower gel is a nice touch and the A/C throughout the hostel is a saving grace!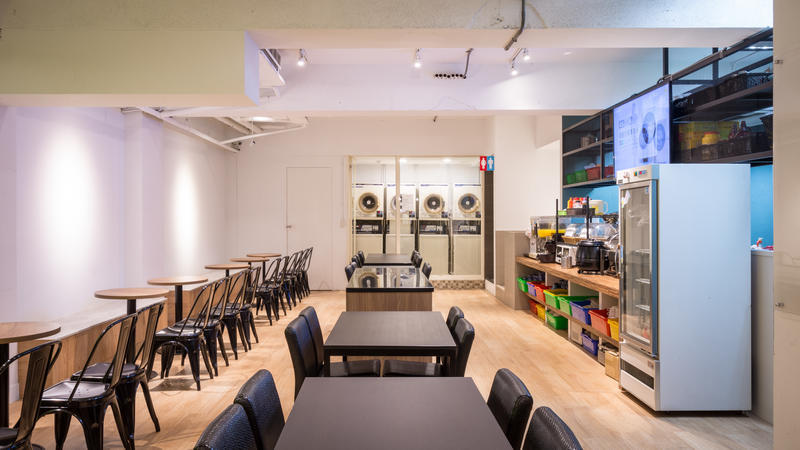 $$
Free Breakfast
Cafe
Free Airport Shuttle
Any hostel offering a free breakfast AND a free airport shuttle must be considered one of the best hostels in Taipei in 2021! mininn (no capital M!) is a fairly new hostel to the scene having opened in January 2016 and has gone from strength to strength. As a top hostel in Taipei, mininn is not only comfortable and convenient but incredibly safe; aaaaand relax when you walk through the door, you are home. Mininn makes it really easy for you to get out and explore as it's right next to the main station which takes you to all the leading attractions in Taipei. Signs and maps can be a touch confusing so be sure to ask the mininn staff before you head out if you are unsure; they're always happy to help!
Best Hostel for Solo Travellers in Taipei – Formosa 101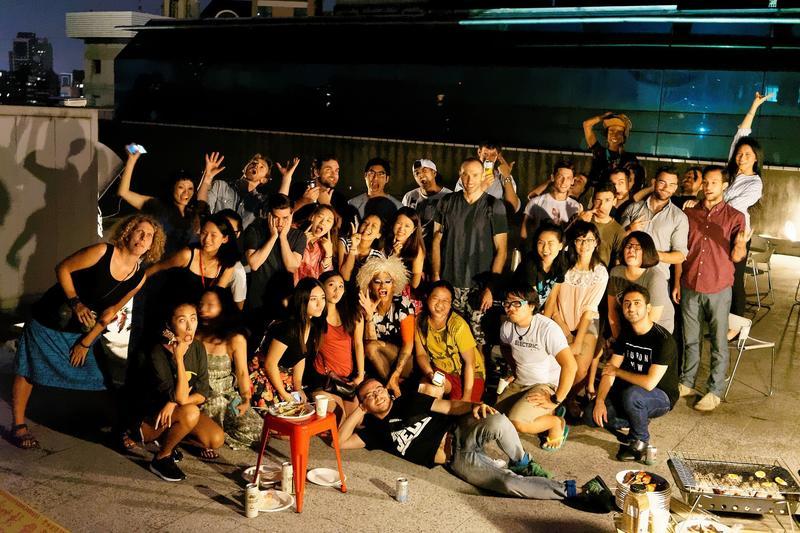 $$
Free Breakfast
Cafe
Tours & Travel Desk
No doubt about it, the best hostel for solo travellers in Taipei is Formosa 101. Budget-friendly and accommodating, Formosa 101 has put itself on the map as being the best affordable youth hostel in Taipei. Attracting a young and adventurous crowd, solo travellers will have no trouble making new friends in Taipei. The staff are awesome and will point you in the direction of Taipei's hottest bars and clubs so as to broaden your horizons a little more. Formosa 101 is a highly recommended hostel in Taipei that is ideal for solo travellers looking to find their travelling fam while backpacking Taiwan.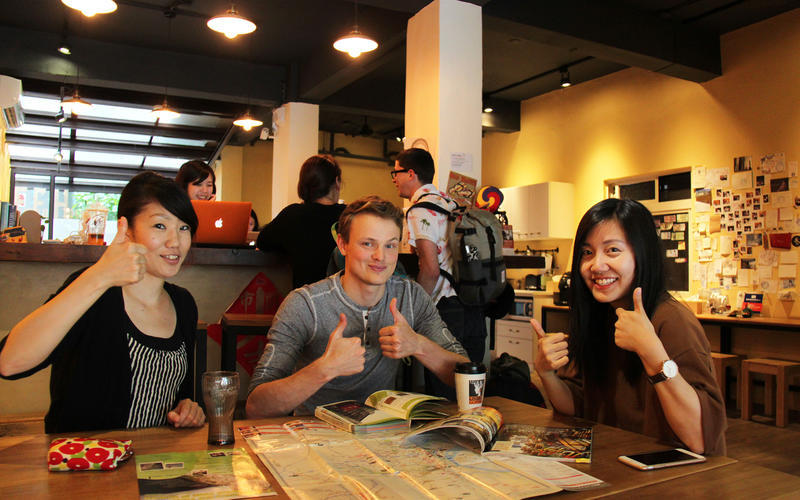 $$
Self Catering Facilities
Laundry Facilities
Air Conditioning
Flip Flop is a fantastic Taipei backpackers hostel for solo travellers. FYI, there are 3 Flip Flop Hostels in Taipei, the others are FF Garden and FF Jiufen both of which are great for solo wanders too. Flip Flop Main Station is the most popular of the Flip Flop Hostels fam and there always seems to be a cool crowd hanging out here. Not a party hostel by any stretch but you are welcome to share a beer or two in the common room before hitting up Taipei's party district if that takes your fancy! The coffee at Flip Flop Hostel is the shizzz…freshly ground cuppa Joe anyone?!
Best Cheap Hostel in Taipei #1 – Happy Taipei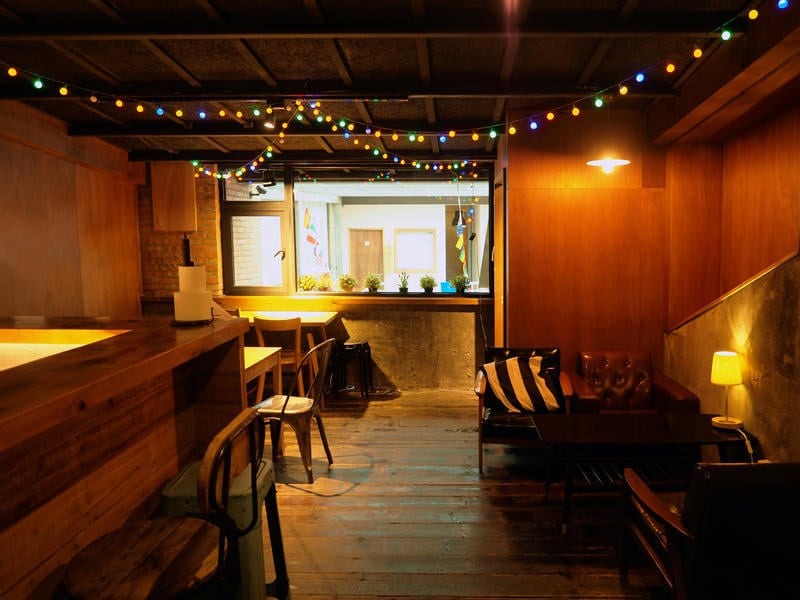 $
Free Breakfast
Cafe
Laundry Facilities
We all love a bargain and the perfect bargain has been found, in the form of the best cheap hostel in Taipei, Happy Taipei. There's no reason not to be grinning from ear to ear while staying at Happy Taipei as they offer a basic (but brilliant) free breakfast, free WiFi, awesome hospitality and a great night's sleep. There is a wonderful laid back vibe at Happy Taipei and everyone is greeted like an old friend. Unlike so many dirt cheap hostels around the world, Taipei is dirt cheap but not dirty! Super clean, bright and roomy. #Winning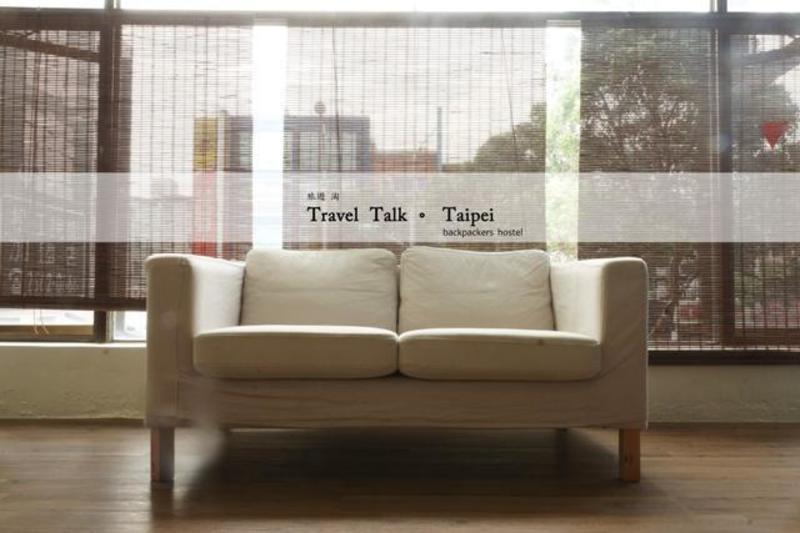 $
Common Room
Security Lockers
Air Conditioning
If you are looking for the best budget hostel in Taipei then look no further than Travel Talk. Super cheap and super popular you'll find all your broke backpacking buddies here! Safe, secure and most importantly clean and tidy, Travel Talk is ideal for non-fussy travellers who are just looking for a place to crash, meet a few wandering folks and get out exploring. Travel Talk is in a great central location so you can hit up all of Taipei's must-visit sights and landmarks with relative ease. As a highly recommended hostel in Taipei Travel Talk should be high on your shortlist of options if you're travelling on the cheap.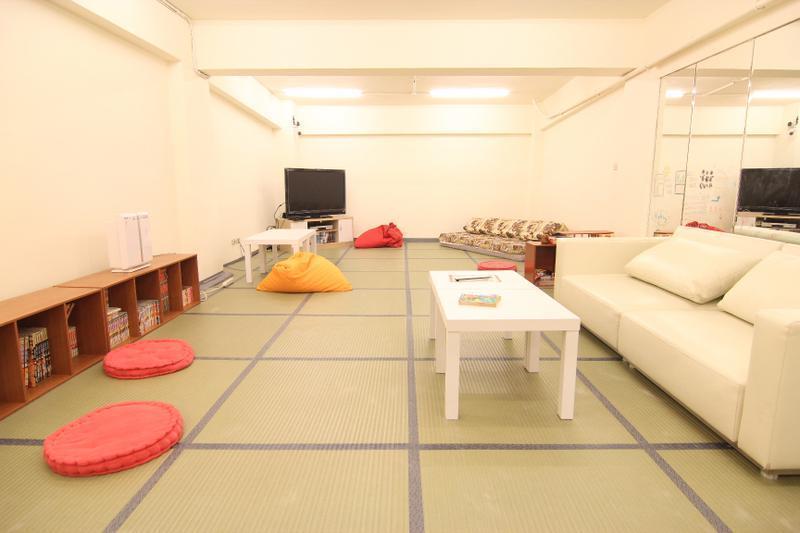 $
Cafe
Self Catering Facilities
Key Card Access
On My Way Hostel is the perfect Taipei backpackers hostel for travellers who are seeking a relaxed and quiet place to stay. That's' not to say there is no atmosphere at On My Way, far from it. This place is super friendly and sociable but there's no rowdiness or chaos; perfect. Created by a team of travel-loving locals On My Way has been created with real backpackers in mind. Being run by locals means that guests have access to all the best hints, tips and travel hacks they could wish for. Just get chatting to the guys and girls on reception! They'll be all too happy to share their fav hangouts with you!
$$$
Self Catering Facilities
Hot Showers
Common Room
Cosy and charming Eight Elephants & Dreaming Dragon is the best hostel for couples in Taipei. Let's call it EEDD from now on! EEDD has a wonderful selection of quaint private rooms and comfortable dorms. Giving you and your lover the opportunity to retreat to the privacy of your room, or mingle in the buzzing common areas EEDD offers the best of both worlds. Before Taipei was even on the backpacker trail EEDD had its doors open wide; well before it's time, EEDD is the coolest hostel in Taipei in that respect. The staff here are genuinely happy to help and you and bae will feel like you are leaving friends behind when you come to check out.
$$$
Ensuite Rooms
Key Card Access
Tours & Travel Desk
With all the facilities of a hotel but with the family feel of a hostel, DAAN PARK is the perfect youth hostel in Taipei for travelling couples. DAAN PARK is super modern, light and the rooms are amazing. Getting rave reviews time after time DAAN PARK is a firm favourite Taipei backpackers hostel. You'll find DAAN PARK just a 3-minute walk from Dongmen station and Dongmen you can connect directly to Elephant Mountain, Taipei 101, and Chiang Kai-Shek Memorial Hall. FYI, if you and your lover are proper foodies you'll be chuffed with DAAN PARK, the world famous DinTaiFung restaurant is just around the corner!
Best Party Hostel in Taipei – Star Hostel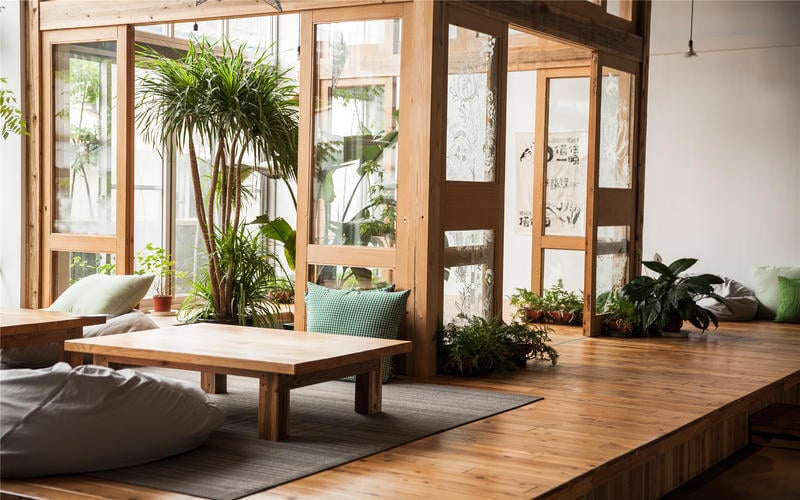 $$
Free Breakfast
Bar
Self Catering Facilities
Star Hostel is the best party hostel in Taipei and the best place to meet outgoing and fun loving travellers for sure. Star Hostel, in fact, is HosteWorld's Best Large Hostel in 2021! How incredible is that?! The Star Hostel bar is the place to head of an even to get your pre-drink on before heading out on the town to explore Taipei's thriving nightlife scene. Everything about this hostel is phenomenal, from the staff to the super fast WiFi, from the bar to the cosy dorms Star Hostel is the coolest hostel in Taipei for sure. The free breakfast is a belter and the perfect cure for a Taipei-induced hangover!
$$
Free Breakfast
Bar & Cafe
Tours & Travel Desk
It's a thumbs up all round for TaipeiTaipei! This is one of the hottest party hostels in Taipei, with its own hostel bar, laid back feels and great location TaipeiTaipei ticks all the boxes. With a Taiwanese passion for hospitality and a party focused ethos TaipeiTaipei is the kinda hostel that you never want to leave. Located within an easy walk of Taipei Main Station TaipeiTaipei puts you right at the heart of the action. Whether you're a hardcore party animal or just fancy an easy night out on the town, it matters not. If you are down for a good time, not necessarily a long time, TaipeiTaipei is the place to stay!
Best Hostel for Digital Nomads in Taipei – Sleepy Dragon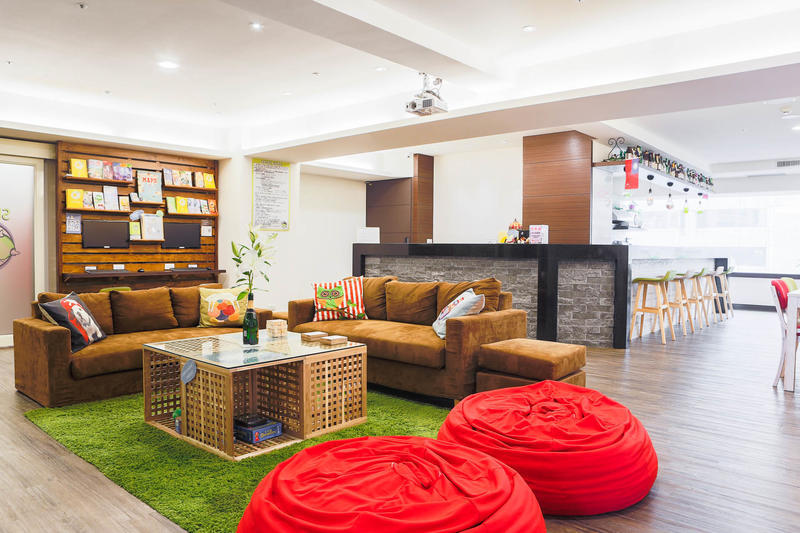 $$$
Free Breakfast
Bar
Self Catering Facilities
Taipei is making a name for itself as being the next best city for digital nomads. With that in mind, the best hostel for digital nomads in Taipei is Sleepy Dragon. Digital nomads are a rare breed who have slightly different expectations of what a hostel should deliver. Rest assured Sleepy Dragon is digital nomad proof! Free super fast WiFi throughout the building, guest kitchen (cus' sometimes eating out gets boring!), laundry facilities (no one likes dirty undies) and each bed has it's own plug socket. This place is epic! Modern yet homely, Sleepy Dragon is the best hostel in 2021 for digital nomads for sure.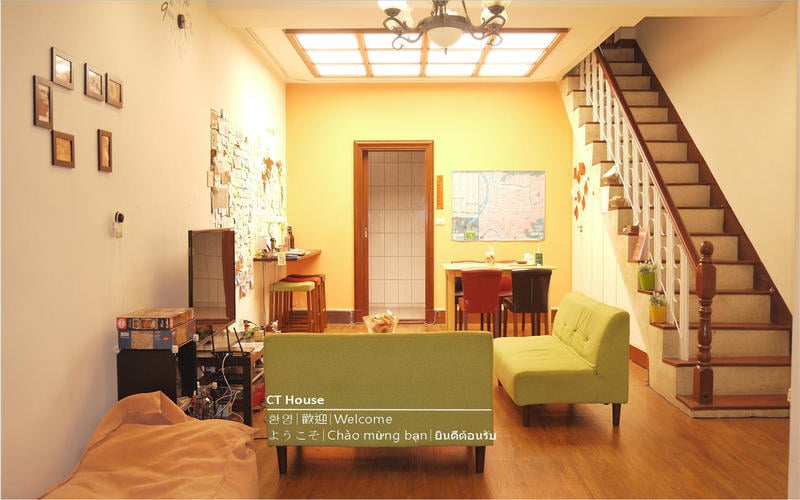 $$
Free Breakfast
Laundry Facilities
Self Catering Facilities
Taipei City Home is another top hostel in Taipei for digital nomads. Ticking all the boxes on the amenities front, City Home is a little gem. What's more, the City Home team offer a hefty discount for travellers staying on a month-by-month basis! Perfect! Your breakfast is included, as is the odd snack throughout the day; tea and coffee too! The WiFi is fantastic, super fast and super reliable. What makes City Home that bit extra is its location. Less than 10- minutes from Ningxia night market, Museum of Contemporary Art and Hua Yin St, City Home is slap bang in the middle of everything you could possibly need access to in Taipei and more!
Best Hostel with a Private Room in Taipei – Come Inn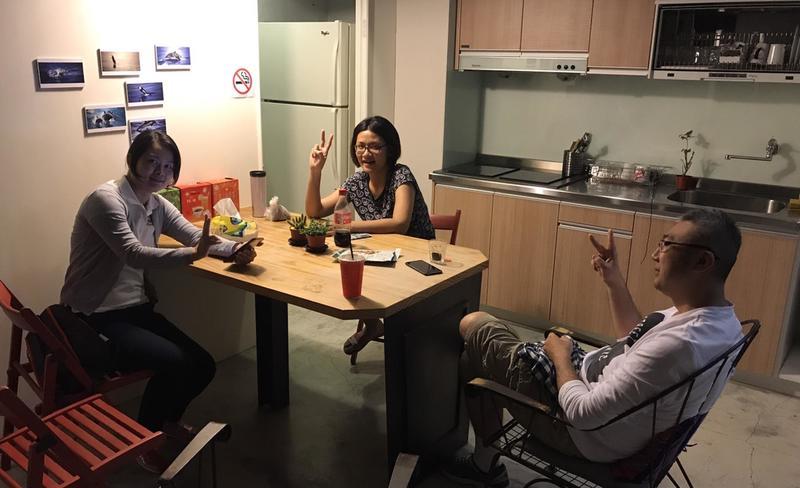 $
Cafe
Self Catering Facilities
Key Card Access
Come Inn is a great budget hostel in Taipei. Offering everything the modern backpacker needs while being super affordable, Come Inn is a little treat. Located in Zhongzheng District Come Inn makes it super easy for guests to get out and about. Simply decorated and with a real homely feel, Come Inn is perfect for solo travellers who like a low-key affair, digital nomads who are on a budget and couples too. Come Inn's private rooms are super cute but do have shared bathrooms. If you wanna keep your costs down be sure to make use of the guest kitchen!
Things DO go missing sometimes…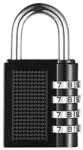 Psst! Heading to a hostel? Don't forget to pack a padlock! It's well worth having one so you can secure your locker and protect your stuff!
More Best Hostels in Taipei
Are you looking to stay in specific neighborhood? Check out our guide to Taipei's best areas to stay.
$$$
Cafe
Self Catering Facilities
Laundry Facilities
NK Hostel is the hipster traveller's dream. Stick a Gingham filter over this baby and watch those likes roll on in! Cosy and homely NK Hostel is the kinda place where you can check-in, drop your bags and fall in a heap! Travelling is tiring AF and NK Hostel has been designed with relaxation and comfort in mind. There are plenty of spaces to hang out with your hostel buddies at NK, whether that be in the cute cafe or on the sofas in the common room. As you would have come to expect from a Taipei backpackers hostel, NK is super clean and the staff are on the ball 24/7.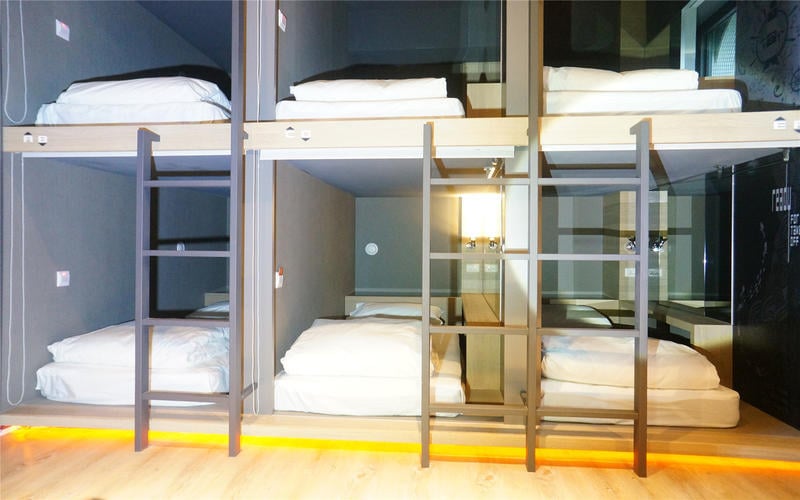 $$$
Free Airport Transfer
Self Catering Facilities
Outdoor Terrace
Discovery is a highly recommended hostel in Taipei and deservingly so. So modern it's almost space age, Discover Hostel's neon lights and colourful walls will brighten up your day no doubt! Unlike a traditional hostel, the dorms at Discover Hostel are divided up into individual cubes or pods so that you have that extra little bit of privacy. Able to house up to 76 people per night Discover Hostel is always busy, but never feels overcrowded or overwhelming. Be sure to make the most of their free airport shuttle if you wanna save a few NTD!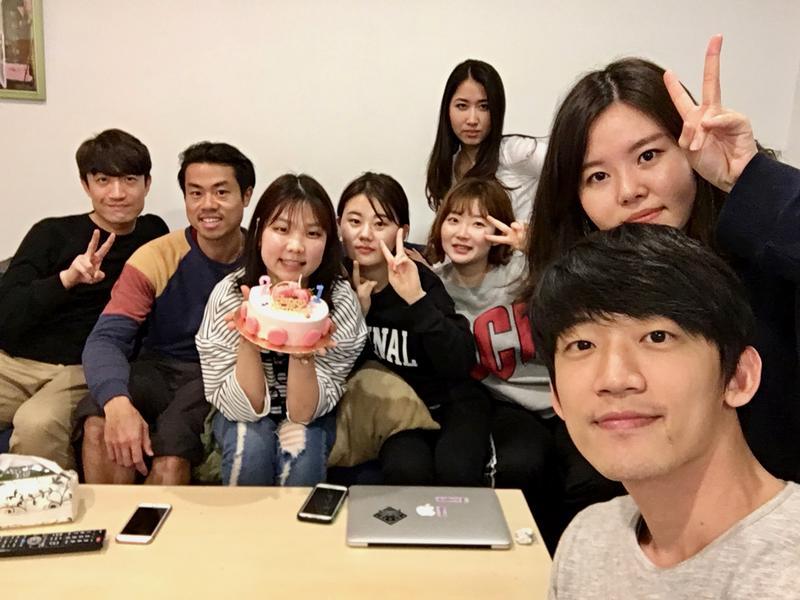 $$$
Free Breakfast
Free City Tour
First Hostel may be a little on the pricey side but on closer analysis, it's actually epic value for money. Included in your room rate is a free breakfast (and a cracking one at that), free WiFi, and a free city tour! Worth every penny! First Hostel is a top hostel in Taipei that seemingly can't stop the stream of rave reviews from rolling in! The guest kitchen at First Hostel is one of the best in Taipei, perfect for those days when you just wanna whip up some home comforts and sprawls out on the sofa for Netflix binge. FYI you totally can have a Netflix binge as the WiFI is SO good!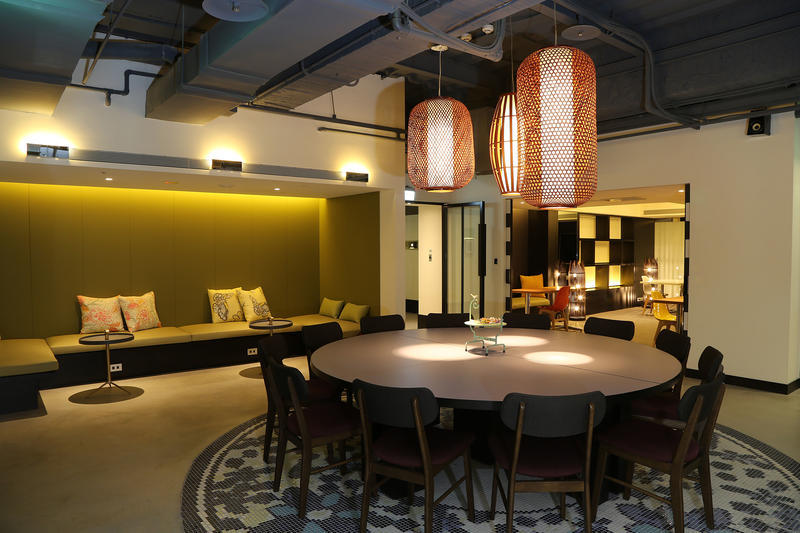 $$$
Free Breakfast
Bar & Cafe
Tours & Travel Desk
'Calling all flashpackers, repeat calling all flashpackers!' If you like the finer things in life, like the idea of a hostel but not the idea of 'slumming it' then stop your search now and book Mono'tel. This super fancy youth hostel in Taipei is classy AF and is a total luxury! The beds are so comfy that you could easily sleep for a week if you didn't set an alarm. And what a shame that would be as Mono'tel is right at the heart of Taipei and there is just so much to explore. The staff are eager to help and share their local knowledge with guests so don't be afraid to ask!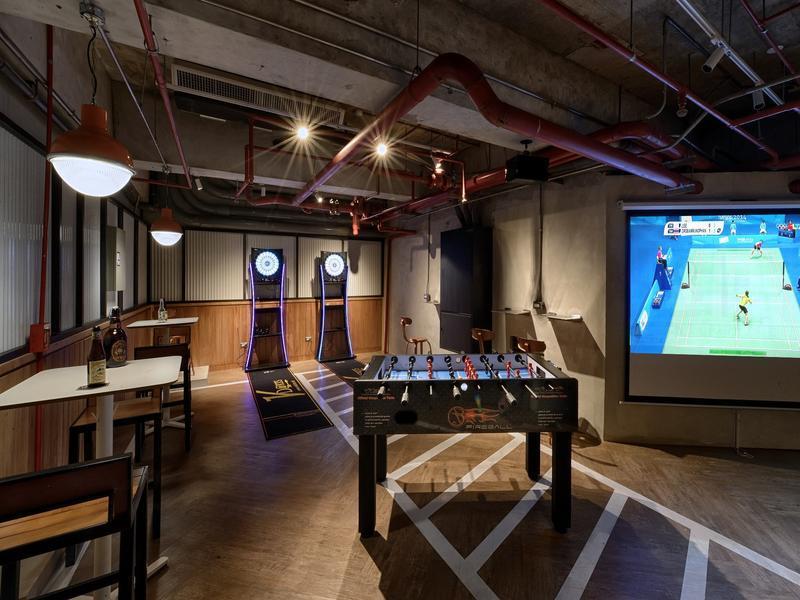 $$$
Free Breakfast
Key Card Access
Tours & Travel Desk
Uinn Travel Hostel is one of the best hostels in Taipei in 2021. Uber modern, colourful and bright Uinn is a welcoming and friendly home from home for travellers. The free breakfast is a great way to start the day and before you hit the city streets be sure to grab a free city map to help you on your way. As is the trend in Taipei Uinn has dorm rooms that feature individual pods for added privacy. Each pod has its own reading light and plug socket. WiFi is available for free throughout the hostel and there is air conditioning in every room too.
$$$
Free Breakfast
Cafe
Laundry Facilities
If you wanna splurge on accommodation the Bouti City Capsule in is the best hostel in Taipei for you. This luxury, boutique hostel can be found in Zhongzheng District, just an 8-minute walk from the Main Train Station. The free breakfast at Bouti City helps on the value for money front, as does the free WiFi. The beds are Bouti City Capsule are to die for! Imported from the UK, the mattresses and probably the best you'll find in Asia. The team have put guest comfort high on the list of priorities and it's paying off. Bouti City Capsule Inn is a highly recommended hostel in Taipei that you should seriously consider booking.
Is This the Best Travel Backpack EVER???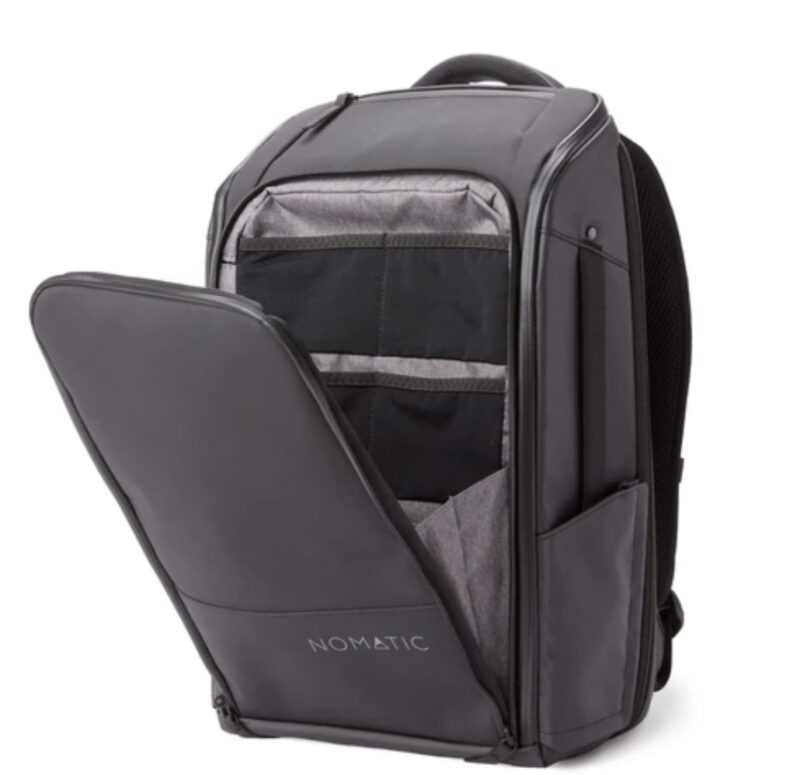 What to Pack for your Taipei Hostel
Pants, socks, underwear, soap?! Take it from us, packing for a hostel stay is not always quite as straight forward as it seems. Working out what to bring and what to leave at home is an art we have perfected over many years.
Check out our definitive Hostel Packing list for our top packing tips!
Why you should travel to Taipei
Taipei is truly an awesome city! With the help of this guide you'll be able to find a hostel that fits your travel style and saves you some money, so you can travel Taiwan like a boss!
Which hostel are you going to book?
Still having a hard time picking? Just go with Meander Taipei, our pick for best hostel in Taipei 2021!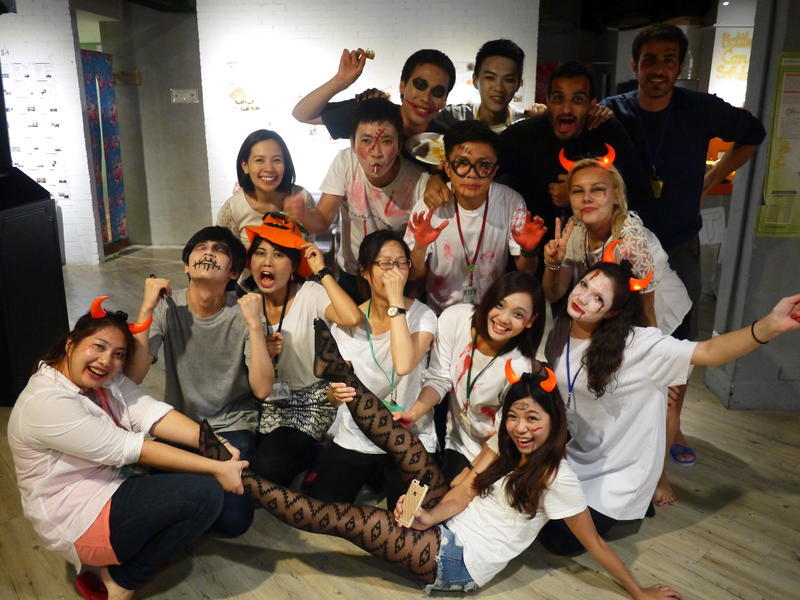 FAQ about Hostels in Taipei
Here are some questions backpackers ask about hostels in Taipei.
Travel Safety Tips for Taipei
And don't forget Travel Insurance! We've put together a roundup of Travel Insurance for backpackers – check it out here, or if you're low on time, get a quote from World Nomads, our favorite travel insurance provider.
Getting an estimate from World Nomads is simple – just click the button or image below, fill out the necessary info, and you're on your way!

More Epic Hostels in Taiwan and Asia
Hopefully by now you've found the perfect hostel for your upcoming trip to Taipei.
Planning an epic trip all across Taiwan or even Asia itself?
Don't worry – we've got you covered!
For more cool hostel guides around Asia, check out:
Over to you
By now I hope our epic guide to the best hostels in Taipei has helped you choose the perfect hostel for your adventure!
If you think we've missed anything or have any further thoughts, hit us up in the comments!
---
Find out how YOU can support the site.
We work hard to put out the best backpacker resources on the web for free! It's all about helping out our tribe of awesome backpacker readers (that's you!). Please visit the link to find out how you can help keep the site going 🙂
For the sake of transparency, some of the links in our content are affiliate links. This means that if you book your accommodation, buy a piece of gear, or sort your insurance through our link, we earn a small commission at no extra cost to you. We only link to stuff that members of the Broke Backpacker team has actually used and never endorse products or services that are not up to scratch. Thanks for your support!