During my stay in Colombia, I stayed at 'Dreamer Hostel' both in Santa Marta and Palomino. I decided to stay there based on online reviews but also on recommendations from fellow backpackers I met on the road. Every time I said I was going to Santa Marta or Palomino, people would mention Dreamer Hostel, so I thought I'd give it a go.
In this article, I will review the Dreamer Hostel in Santa Marta and Palomino so you can decide if, like me, you want to stay there during your time in Colombia. In the review, I will share my experience in both hostels based on 6 different factors: location, comfort, service, room, food & drinks and vibe.
Located on the North Coast of Colombia in Santa Marta, Colombia's premier beach destination, is Dreamer Hostel. The hostel, just in the outskirts of the city, is a safe and peaceful haven for tourists stopping by.
I took the bus from Minca to Santa Marta, which is only a 45-minute drive and costs around $2. On the bus, I asked a Colombian lady if she knew how to get to the hostel (I had pinned Dreamer Hostel on Google Maps). Right away, she told me "oh, you're going to EL Hotel? We are going to drive past it, let me warn the driver". EL Hotel (THE hotel in Spanish for non-bilingual folks). Interesting, I thought.
As I was walking down the road to Dreamer Hostel, two Colombian men on the street asked me if I was going to EL Hotel. Again? How much of a big deal is this place? I asked myself.
So how much of a big deal is it really?
Location – 9/10
A bit out of Santa Marta's craziness (yes, it can get a bit crazy in this coastal town), Dreamer Hostel is located in a residential area only two blocks away from a big shopping mall area. The location is perfect: just away from the crowds, in an "as safe as it can get in Colombia" area, yet within a 15-minute taxi drive from the city.
Situated right in front of a park near a school, there are a lot of school kids on the street which adds some charm to the area. Also, the bus stop that serves most of the coastal towns, including Palomino, is only a five-minute walk from the hostel.
If you really want to hit Santa Marta's nightlife hard, the location may not be ideal for you. However, if you just want to chill and occasionally go out, then this is a great location.
Comfort – 10/10
As soon as I got in, I was impressed with the hostel layout which is cleverly designed for people to unwind. Guests were reading in the hammocks, freshening up in the pool or taking naps on bean bags by the water.
There's a kitchen upstairs for those who want to save a few bucks, an office area for digital nomads, and even a big TV screen with Netflix for those who miss binge-watching shows. We watched Narcos one night, 'cause you know, when in Colombia… It kinda felt like I was home, sipping my beer on the couch and enjoying Netflix with some friends.
All in all, the place was super comfortable and had a homey feel which I really enjoyed.
Service – 10/10
I was welcomed by a team of very friendly and helpful staff upon arrival. They took the time to show me around and listed what I could do in the area during my stay. The hostel organizes many trips and tours in the area at very affordable prices.
What really impressed me the most though is how the staff remembers every guest's name. The service was very personalized, which I think makes a real difference. Also, they were very quick to answer any questions.
Room – 10/10
The staff walked me to my bedroom, a 4-bed dorm that I was sharing with only one other girl. The room and private bathroom were clean, had AC and large lockers to store our valuables or even backpack/suitcase if needed. THAT big.
There also was a big mirror in the bedroom and the mattress was comfortable; I slept like a baby both nights.
Food and drinks – 9/10
Dreamer Hostel's menu offers something for everyone. You will find Mexican, Italian and Colombian food and there also are options for vegetarians, gluten-free diets and more. The breakfast was delicious; it included a lot of fruits and came with fresh juice.
There also is a bar right by the swimming pool where we could get drinks, making it a perfect place to meet other people.
Vibe – 10/10
The vibe at Dreamer Hostel is super chilled. It kinda feels like a small oasis and secluded place out of the city where one completely loses track of time and of where they are. No wonder it's called Dreamer Hostel – travellers are out of touch with reality the minute they walk in.
That being said, everything is easily accessible. Just hop in a cab and you will get to your destination very quickly. I couldn't, unfortunately, go to Tayrona National Park as it was closed for the month to preserve the ecosystem and sacred places. However, I can see how the Dreamer Hostel would be the perfect place to recover after a long day out. Also, it was very nice to come back to such a safe and comfortable home after a night out.
The Dreamer Hostel offers a range of on-site activities, from Spanish lessons, salsa lessons, to yoga classes and drinking activities. Whilst NOT a party hostel (I mean, at least when I was around), people still have plenty of opportunities to socialize in the common rooms. Most of the guests go to bed early as they start early treks the next day, including the famous 'Ciudad Perdida'.
Final rating for Dreamer Hostel in Santa Marta
My final rating for Dreamer Hostel is 9.6/10. Dreamer Hostel in Santa Marta has something for everyone and if you're extra tired from those treks or travelling around, you're really going to appreciate all the facilities in place to RELAX (if I didn't make it clear yet that it's what you do there).
I got off the bus from Santa Marta, which took two hours. As I was painfully dragging around my suitcase on the unsealed path leading to Dreamer Hostel, a car miraculously stopped by and the driver asked me if I needed a ride. He was going to Dreamer Hostel too so I got in his car, thinking this was super nice of him to offer but also thanking mama universe for sending someone my way. Turned out, he was the owner of the hostel.
When I got there, I was pleasantly surprised to bump into some of my friends I met at the start of my trip in the country. I soon enough realized that most backpackers going to Palomino stay in Dreamer Hostel, making it a nice meeting point for travellers in Colombia.
So how does Dreamer Hostel rate in Palomino?
Location – 10/10
The location is PERFECT. Located right in the peaceful town of Palomino on Colombia's Caribbean coast, guests can access the white-sand beaches located only 200m away from the hostel. In fact, the hostel has its own private path to the beach.
When the current isn't too strong, guests can go for a swim. Otherwise, a coastal walk is a pretty good option too. On the other end of the hostel is the main street with local shops, restaurants, and a few bars.
Comfort – 10/10
Expect to stay most of your time horizontal in Palomino's Dreamer Hostel. I literally spent mine lying down and hanging out with my friends by the pool. When not by the pool, I was lying down in the common area or in my bed. I couldn't have asked for something better to do though as I didn't feel 100% when I arrived in Palomino (the down sides of travelling for such a long time).
I treated myself to an on-site massage (it only costs around USD15 for an hour) and I have to say that I was very pleasantly surprised by the quality of the massage. It was an absolute delight and I felt completely renewed the following day.
Another thing worth addressing is that blackouts are frequent in Palomino (two or three times a week), and can last from 20 minutes to 2 days. When it happens, most places in Palomino rely on candles. On the other hand, the Dreamer Hostel has generators to deal with power cuts so you won't even realize that there is a blackout and you won't have to worry about the loss of electricity for who knows how long.
Service – 10/10
The staff at Dreamer Hostel is excellent. They put the extra effort in for guests to have a very pleasant experience. Also, whilst they're generally pretty busy, guests never wait very long before being helped and served.
Again, the staff remembers and greets guests by their name. What is it with Dreamer Hostel and remembering names?! I may be a sucker for this but, yeah, I really think it makes a huge difference, especially knowing that there were probably around 100 other guests staying on the property when I was there.
Rooms – 8/10
I stayed in a spacious 8-bed dorm with a private bathroom and a nice front balcony that had a hammock to relax (even more). It was clean and comfortable. I usually am not a big fan of dorms but the reality is that when you're on the road, sometimes you just gotta deal with it.
Being in an 8-bed dorm initially worried me a little as I thought I wouldn't be able to sleep properly but it turned out to be fine. I also met a few other guests who stayed in private rooms and they said that the accommodation was very comfortable. The rooms are scattered around the property, and the ones at the back are more quiet and spacious (and as a result, more expensive).
I just wished my room was a bit brighter, and maybe a little cleaner. Whilst the staff cleans the room on a daily basis, being close to the beach means that there can be a lot of sand and wet clothes around the room. The fact that I was sharing my room with seven other folks probably didn't make it any better.
Food and drinks – 9/10
Breakfast isn't included in the room rate. However, guests can buy food from the on-site restaurant that serves breakfast, lunch and dinner. Breakfast is a buffet, making it suitable for everyone, even vegans like me (I had fruits and cereals).
The food menu offers a lot of different options, from Colombian food to vegetarian options, gluten-free or spicy food. The prices are very affordable (around COP20,000 / ~USD5) for abundant plates.
Vibe – 10/10
The vibe is super chilled and the facilities are super comfortable. Dreamer Hostel includes all the amenities that you need and offers different activities for people to socialize.
I was there for three nights and there was karaoke one night, a live band another night and a DJ playing by the pool too. They also offer yoga classes every morning at 8 AM for those who want to have an early start to their day.
The hostel attracts different crowds. I was happy to see that there were families staying there too. I personally like it when all different people come together and when the hostel is able to cater to all of them. This shows me that they must be doing something right.
Final rating for Dreamer Hostel in Palomino
My final rating for the Dreamer Hostel in Palomino is 9.5/10. I really enjoyed my time there. That's not to say that there are no other awesome options out there. However, if you want to relax, meet people, occasionally go out and be involved in different activities, then I'd safely suggest Dreamer Hostel in Palomino as a good option for you.
Would I recommend Dreamer Hostels in Colombia? Absolutely. I personally had a very good time there, met some really cool people, felt like my life was on hold and managed to keep my healthy lifestyle too. It literally ticked all the boxes for me and has to be one of the best hostels in Palomino, if not the whole country.
Dreamer Hostels' philosophy is to unwind in paradise. Doesn't it sound dreamy?
Pssst! My talented friend Maria took all these amazing pictures during my stay in Dreamer Hostel. If you like them, follow her on Instagram and give her some love!
And don't forget Travel Insurance! We've put together a roundup of Travel Insurance for backpackers – check it out here.
ALWAYS sort out your backpacker insurance before your trip. There's plenty to choose from in that department, but a good place to start is Safety Wing.
They offer month-to-month payments, no lock-in contracts, and require absolutely no itineraries: that's the exact kind of insurance long-term travellers and digital nomads need.
SafetyWing is cheap, easy, and admin-free: just sign up lickety-split so you can get back to it!
Click the button below to learn more about SafetyWing's setup or read our insider review for the full tasty scoop.
---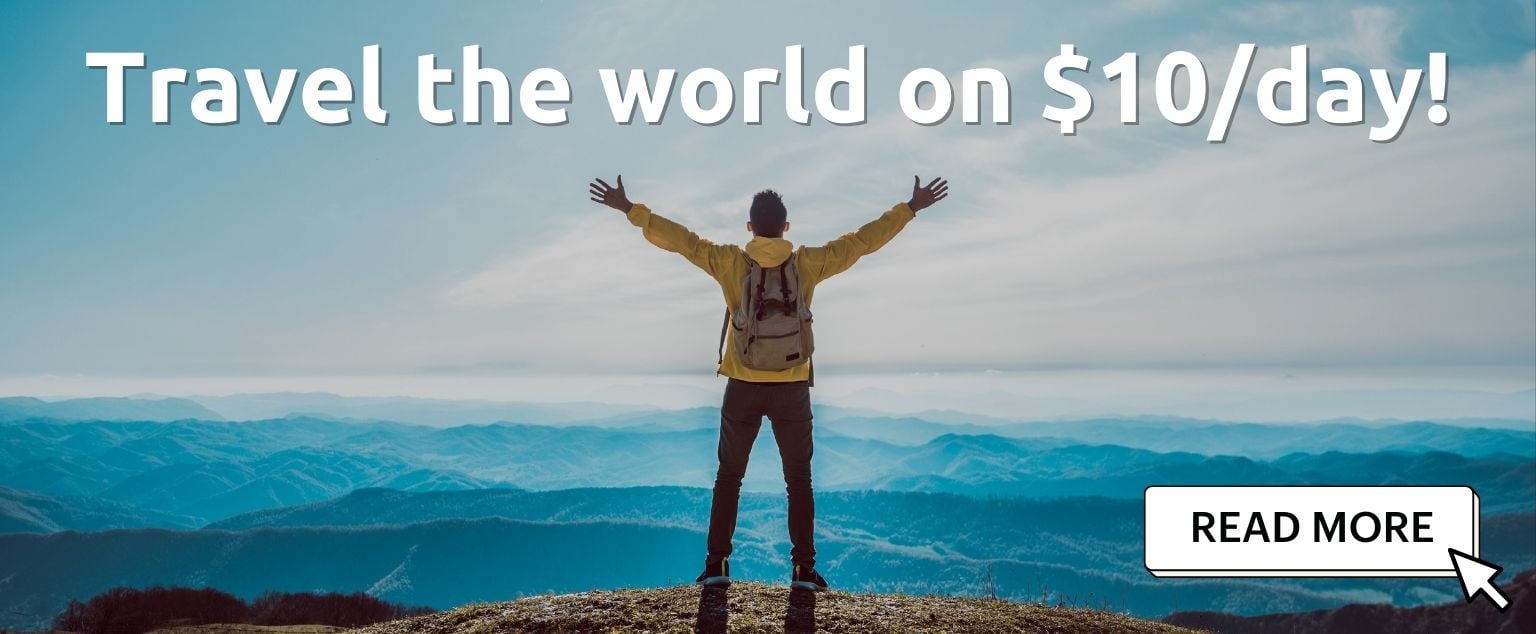 And for transparency's sake, please know that some of the links in our content are affiliate links. That means that if you book your accommodation, buy your gear, or sort your insurance through our link, we earn a small commission (at no extra cost to you). That said, we only link to the gear we trust and never recommend services we don't believe are up to scratch. Again, thank you!