If you want to spend your holiday lazing in the sun on white-sand beaches before jumping into crystal blue waters, then El Nido is the perfect holiday destination!
This Palawan Island municipality is full of things to do and great places from which to set out. Go snorkeling in the rich tropical waters, or tour the archipelago on an exciting day trip! We've put together all the very best of what to do in a comprehensive El Nido Itinerary. You can also find out when to visit El Nido, learn insider tips, and where to stay during your trip!
Whether you're spending two days in El Nido or backpacking the Philippines for two months, you will adore this island paradise! Read on to discover everything you'll need to know to have a wonderful trip in El Nido.
The best time to travel to El Nido, Philippines is during the dry season. This is the Palawan island's peak season, and it will get busy, but the weather is so perfect, and there's so much to do, that the crowds won't bother you. Depending on how you like to travel, you may also prefer it!
The driest and coldest time of year is from December to February, making this the best time to go . Why not spend Christmas basking in the sun?
The rainy season in the Philippines can grow quite stormy and sometimes limit the activities available. If you do choose to travel during this time for the cheap flights and small crowds, be sure to keep an eye out on the weather. It can be just as fun, as long as you pick the right days to go!
El Nido is a small town, and every part of it is beautiful! Still, you can choose between neighborhoods that are perfect for island hopping, partying, lazing on the beach and exploring the lush landscape outside your door!
Our favorite place to stay in El Nido is Corong-Corong Beach and they should be on every Philippines backpacking itinerary. If you're staying on an island renowned for its white sand beaches, why not stay right on one of the best! This area is also great for partying because much of the best nightlife takes place right on the beach.
Step outside your room and into the water, and spend all day lazing on the sand sipping on cocktails. You'll forget grey skies ever existed! Especially with the El Nido trip itinerary we've got planned.
If you want to see more of the local culture, stay in El Nido Town. You'll have easy access to all the tours from here and most stops on our El Nido itinerary. You can also meet people, local and foreign, and find fantastic Philippines food! The accommodation in the town itself is also more budget-friendly, so broke backpackers can still afford to explore the famously beautiful area without breaking the bank!
Check out this post for more advice on where to stay in El Nido!
With a lively, social atmosphere and a fantastic location right on Corong-Corong beach, we cannot picture a better budget option! You'll meet new people, have a rave of a time, and spend all the time on the beach or island hopping. The rooms are lovely, and you can relax in the lounge or the in-house restaurant!
If you prefer to stay in hostels, this is our guide to the best hostels in El Nido.
You cannot find a better experience in the Philippines staying here. You get to stay in private hut!
This Airbnb has the number one view we have seen on the site, and it doesn't end there. The owners are totally switched on about saving energy and using the resources mother nature gave us.
They even teach you about the permaculture, let you pick from the garden, and show you just how their solar panel system works in the tropics. And most of all, the place is geared towards travelers coming through, so they made the ideal hangout location on site.
Just sip on some coconuts or have a San Miguel while you meet new people staying nearby or on the location. As for location, there's nothing better than having the option to go hiking in your backyard, but if you are looking for some social life there are some awesome coffee shops within walking distance with the choice of neat little cafes that will definitely have halo halo, – a must-try local dessert!
Best Budget Hotel in El Nido – Cuna Hotel
La Cuna has bright, spacious rooms, comfortable beds, and terrific staff. It is El Nido's best budget hotel, with a great pool and plenty of amenities. Dine and drink in your room or at the hotel bar or restaurant, and relax in the peaceful, in-town hotel.
Best Luxury Hotel in El Nido – Balai Adlao
This charming hotel is situated in the center of El Nido. A few minutes walk from everything you could want, the hotel is a perfect home base! Enjoy a buffet breakfast, a private balcony, and great services. The hotel is ideal for solo travelers and couples, and it's the best place to stay in El Nido in three days!
El Nido is such a small town that you certainly don't need to catch public transport! You can comfortably walk everywhere, or even rent a bicycle and explore the greater El Nido area by bike! Most hotels rent out bicycles, which means they are also a very convenient option.
If you're spending more than three days in El Nido, you may want to explore beyond the island! We've found some great tours for that, but catching public transport and exploring on your own is also a great option. While you cannot discover many of the little islands and snorkeling coves on your own, you can visit the other areas on Palawan island.
The island is massive, and it can take almost a day to cross it by bus or van, so choose your destinations wisely! The vans are like large taxis, and can take some time filling up. They will usually stay in one town until they are up to capacity, so if you choose to travel this way, hop into one that looks pretty full!
The bus is the cheapest and second most popular option for inter-town travel on Palawan. They travel every one to two hours, so you'll never have to wait too long!
Las Cabanas Beach | Big Lagoon | Small Lagoon | Zipline | Nagkalit-kalit Waterfalls | Full Moon Party
Day one in El Nido combines all of the island town's best activities: swimming, tanning, and beach parties! If you're wondering what to do in El Nido, look no further!
Day 1 / Stop 1 – Swim and Tan on Las Cabanas Beach
Why it's awesome: Pristine beaches and gorgeous coastal waters.
Cost: Free!
Food nearby: Get breakfast at the casual Las Cabanas Beach Resort.
One of the main reasons we love to visit El Nido is for the absurdly beautiful beaches! That means they have to be first on the list. Step out of your hotel and onto the sand or make the short walk from town.
The waters are warm and clear and the scene picturesque. Take a dip in the water before relaxing on the sand or on a lounger! You can spend all day here, but since there's so much to do, we recommend a few hours to rejuvenate and shed all your stress. Afterward, you will move onto the rest of the thrilling day's activities on your El Nido itinerary!
Most beaches have bars and cafes lining a section of them and loungers available. So, you can enjoy a mojito or a beer while you catch that tan.
Be sure to apply a lot of sunscreen, as the sun here is very hot. You will also want waterproof so that you can dive into the water whenever you feel a little warm! For more advice on what to bring to El Nido, check out our Philippines packing list!
Day 1 / Stop 2 – Kayak in the Big Lagoon
Why it's awesome: Limestone cliffs and crystal make this one of the most gorgeous stops.
Cost: A kayak costs USD $27 for the day, or USD $8 per hour
Food nearby: Pack a picnic- the Big Lagoon is left untouched by restaurants and eateries!
Rent a kayak or join a tour of El Nido's Big Lagoon! The lagoon is massive and impressive, with limestone cliffs rising up on every side, and clear water revealing equally interesting formations below the water!
You can spend hours here exploring nooks and crannies and jumping off your boat into the ocean. There's both deep and shallow water, so people of all ages and swimming abilities will be comfortable.
You can also grab a snorkel in El Nido to better explore the Lagoon below the water. As soon as you're tired, you can climb back into your kayak and paddle over to the next exciting area!
This is one of the most picturesque natural places in the world, so don't forget your best travel camera! You can also hire a local to row for you so that you can find the best parts of the giant lagoon easily and save all your strength for swimming.
Insider Tip: There are spiny sea urchins in much of the lagoon, so be sure to stick to the deeper areas, or find a shallow spot that's clear of them!
Day 1 / Stop 3 – Explore the Small Lagoon
Why it's awesome: The Small Lagoon is so beautiful and very close to El Nido town.
Cost: Like the Big Lagoon, a kayak costs USD $27 for the day, or USD $8 per hour.
Food nearby: Pack a picnic to enjoy, because there are no restaurants around!
This local paradise is one of the best El Nido attractions! Rent a kayak or go with your tour group to spend hours in this little lagoon. The visibility is superb, and the crystal waters stay pristine no matter the weather. This makes it a great place to visit during those rainy months!
The water is warm and much of the lagoon is shallower than the other snorkeling spots. There are sometimes small jellies, which are wonderful to see but will stop you from swimming! They are so ephemeral and sweet though, you won't be too bothered!
The views are amazing, and there's so much to see and admire. It gets quite crowded during peak season. That's why we've made it a later stop for the day so that you miss both the hottest time of the day (and the busiest)!
Like its larger partner, this lagoon has plenty of great cliff jumping spots and gorgeous limestone formations, as well as a few caves to explore.
Day 1 / Stop 4 – Zipline
Why it's awesome: Combines adrenaline-pumping fun and great views.
Cost: USD $10 one way.
Food nearby: Grab a snack at The Beach Shack!
Get your adrenaline pumping on a zipline! The El Nido zipline stretches across the beach and the bay to the nearby Snake Island. At 750m long, it's such a great way to see the sights as you fly along!
Once you're on Snake Island, why not stay awhile and do some snorkeling. You can then walk back to the mainland at low tide, or swim back to shore! It's an easy swim being so close, but if you'd prefer, you can also be pulled back up the zipline, for an additional USD $8.
The walk up to the zipline platform is steep, but only takes 5-10 minutes, so it's suitable for everyone. You can also reach it by scooter or tricycle if you're renting one for the day!
Your departure is Las Cabanas Beach, which is a great place to return for a beer and a bit of relaxing after the activity!
Insider Tip: Wear walking shoes rather than slip slops. The short trek up is steep and rocky.
Day 1 / Stop 5 – Nagkalit-kalit Waterfalls
Why it's awesome: It's a beautiful waterfall and a lovely walk.
Cost: Free!
Food nearby: Pack a picnic to enjoy at the falls.
Leave the beach behind and explore deeper into Palawan island! We love this El Nido itinerary stop not only for the waterfall but for the walk there. It's a light hike. You'll stroll through exotic vegetation and spot some creatures before coming up onto the impressive waterfall. You'll also be walking through the river several times, so prepare to get a little wet!
You can swim in the small pool, and take plenty of photos (it's a great Instagram opportunity). If the water flow isn't too heavy, swim under the waterfall! The falling water feels like a massage on your shoulders and head.
The hike is a casual forty minute walk through the wilderness. This is the only stop on your itinerary for El Nido that goes deep into the jungle, so enjoy the adventure! You can hire a guide to avoid getting lost or throw caution to the wind and explore alone.
Day 1 / Stop 6 – Full Moon Party
Why it's awesome: You can party all night with free-spirited folk.
Cost: Free entrance!
Food nearby: Find local food and drinks at Marimegmeg Beach Bar.
If you book your trip to El Nido during the full moon, you're in great luck! If you haven't booked your flights yet, see if you can catch this monthly event. The full moon parties are legendary, and it's one of the best things to do in El Nido!
Don your brightest clothes, get a little luminescent paint and glitter, and embrace the free-spirited fun! With drinking, dancing, and the opportunity to meet and bond with new people from all over the world, this is guaranteed to be a fantastic night.
The beach party includes live reggae bands and great DJs who know just how to keep the party going all night. You'll also see fire dancers and giant bonfires, where you can dance or sit and enjoy the night.
If you're not in El Nido, Palawan during full moon, don't fret. You may not have all the best the island has to offer, but beach parties are a common sight in El Nido, and there's always something going on!
Cathedral Caves | Shimizu Island Snorkeling | Vigan Island | Balay Cuyonon Museum | Sibaltan Mangroves | Ille Cave | RoofTop Bar and Boutique
The second day on our two day itinerary in El Nido will take you snorkeling and island hopping, as well as exploring some of the mainland! Set out on a self-led El Nido walking tour and explore all the great sights in and beyond the town and municipality.
Day 2 / Stop 1 – Cathedral Caves
Why it's awesome: The gorgeous soaring rock formations are really impressive.
Cost: Boat rentals are negotiable, but expect to pay ~ USD $80.
Food nearby: Boat tours include lunch, but if you're going yourself, pack a picnic.
On day two of your El Nido itinerary, catch a boat to the gorgeous Cathedral Caves for a natural wonder that competes with Europe's best cathedrals! The cave is almost hidden to the eye from outside, so you will need a guide. Once you get inside though, the stone ceiling soars up in spires and chutes!
You can't swim here, but there is so much beauty to marvel at. It's the perfect stop before you head a little out of El Nido to snorkel, the next activity on our El Nido itinerary! Be sure to bring your camera.
Insider Tip: If you're only looking for places to swim, skip this stop- it's absolutely gorgeous, but strong currents and the possibility of sea snakes make it unfit for swimming!
Day 2 / Stop 2 – Go Snorkeling off Shimizu Island
Why it's awesome: Shimizu island has some of Palawan's best snorkeling!
Cost: Pay an environmental fee of USD $10
Food nearby: Find something tasty at the vendors who sell fresh-tasting food at the beach.
A must-see on our two-day itinerary in El Nido, Shimizu Beach, has as much to admire under the water as above it! Explore the underwater wonderland, admiring the multicolored fish that make the coral home.
You'll find creatures large and small swimming around the otherworldly metropolis. The corals here are still alive and vibrant with color. Swim slowly and see everything you can. Who knows, maybe you'll even see a cuttlefish or an octopus, changing its color and texture to suit its location?
The island itself is small and charming, and locals have set up small cafes and shops to cater to those that snorkel and swim here. The rocky landscape is also very interesting to explore, and you can jump off the small cliffs into the water (if you find a safe place). Remember to never walk on coral. Only bring children to this activity that are old enough to respect the coral.
You can spend all day here and want for nothing, whether you're renting a boat and doing the trip on your own, or joining a tour. One of the best places to visit in El Nido, this lovely island is the perfect place for all ages to explore!
Day 2 / Stop 3 – Vigan Island
Why it's awesome: Explore the little island separated from El Nido by a sandbar.
Cost: Free access!
Food nearby: Get lunch at The Nesting Table, just off El Nido's coast, or find 'street' food on the little island.
No trip to El Nido is complete without visiting Vigan Island! Also known as Snake Island, this is one of the top El Nido points of interest. It can be reached by walking along a picturesque sandbar at low tide or swam to at high tide.
The island's nickname, thankfully, does not arise from a proliferation of snakes! Rather, it was dubbed that because of the snake-like shape of the sandbar that leads to it. It's a wonderful place to enjoy the sun and swim in the clear shallow water!
On the walk up to the viewing deck at the island's highest point, you'll walk through a lovely Mangrove forest! See if you can spot any of the indigenous monkeys. Remember, if you do spot these beautiful creatures, don't try to touch them as they are wild!
>It's a terrifically calming stop on the El Nido itinerary, and very photo-worthy. Just avoid peak times, as it can get very busy!
Day 2 / Stop 4 – Balay Cuyonon Museum
Why it's awesome: It's a great opportunity to see how the locals lived.
Cost: Admission is by donation so you choose how much to pay!
Food nearby: Get something light and local at Efrena Beach Restaurant in Sibaltan town.
We think it's always important to learn a little about the local culture and history when you go on holiday! It allows you to appreciate everything you see in a far deeper way and with valuable context.
This small museum shows how Cuyunons lived and how some continue to live, after arriving on the island thousands of years ago! The museum, a traditionally-styled replica of a Cuyonon homestead, is situated right on the beach in the town of Sibaltan.
It's an interactive museum, allowing you not only to learn about how the Cuyonons lived but experience it yourself! The museum was established so that local Cuyonons can learn where they come from and maintain an element of their traditions and culture, and so that those touring El Nido can learn more about them as well!
Day 2 / Stop 5 – Sibaltan Mangroves
Why it's awesome: Beautiful and ethereal, kayaking among the mangroves is amazing!
Cost: Free!
Food nearby: You can find some fantastic food at Tangway Resto Gallery.
For a totally different aesthetic, rent a kayak or join a boat trip of the Sibaltan river running between Mangrove plantations. These beautifully bending trees line the riverbank for a kilometer, and they are a really lovely sight!
You can rent a kayak or two from the friendly locals and explore the river on your own- there's nothing too dangerous in the waters or surroundings, so a guide is not necessary although you may prefer to have one so that you know just where to go!
This lovely stop is another example of how little El Nido optimizes for tourist attractions and retains a natural, authentic atmosphere. It's a relief when you grow accustomed to destinations where you can see nothing without forking out some cash!
Day 2 / Stop 6 – Ille Cave
Why it's awesome: It's a network of caves and a museum!
Cost: Free.
Food nearby: Enjoy casual local cuisine at the nearby Minnuya Restaurant.
Few people planning a trip to El Nido know about the fascinating Ille Cave! This jacked limestone tower is surrounded by forest and fields and offers some of the most interesting mainland views!
The site contains so much history that it's been made into a museum! Many artifacts have been found in the cave, and it was certainly once used for shelter by ancient tribes. You can find many of the artifacts still housed here with displays and descriptions! Archeologists continue to research the area, so there's new information all the time.
Stroll through the impressive chambers and discover hidden gems! The hike up takes about forty minutes, and it's challenging and difficult. You can come here with a guide, or you can find it yourself if you're willing to spend a little more time looking for it! Locals can always point you in the right direction.
Insider Tip: While you're there, you should definitely make the extra walk up to the top of the mountain. It's not far and the incredible views are well worth it. But wear hiking shoes, as the terrain is rocky!
Day 2 / Stop 7 – RoofTop Bar and Boutique
Why it's awesome: Great vibes, good music and plenty of cocktails.
Cost: Free entrance!
Food nearby: The food at the bar itself is amazing and very well priced.
If you're looking to have some nighttime fun with a laid-back atmosphere, RoopTop is the best bar in town. You can go barefoot, relaxed, and enjoy cocktails and good people without a thought of leaving.
The bar plays reggae and chill dance music. They also serve a great variety of drinks and are known for their perfect, strong Cosmopolitans. Likely to become your go-to place for a few drinks in El Nido, the RoofTop Bar welcomes all!
If you're looking to party hard and dance all night, it may not be where you'll spend all your time. Even then, it's the perfect first stop.
The three-story bar offers plenty of space to relax, with futons, couches, and floor pillows arranged around tables. The happy hour lasts long and the views are lovely. You really can't go wrong with this stop on our El Nido Itinerary!
El Nido Yoga Class | El Kusina | Mountain Biking | Canopy Walk | Sailing El Nido's Ocean
With three days in El Nido, it's time to experience more of the local culture and lesser-known El Nido landmarks! These activities and attractions are a wonderful way to get to know the locals better and experience more than the average tourist.
Go to an El Nido Yoga Class
Choose between a morning and evening yoga class so that your day is free.
Relax and get in touch with your body while challenging it in this beautiful setting.
Classes are designed for complete beginners to the highest levels!
What better way to relax in paradise than with a yoga class with views over the island and ocean? We love this activity in the itinerary for El Nido because it's such a different experience to most, and there can be no better place for us to recommend a little yoga!
If you enjoy regular yoga and have a few flexible skills up your sleeve, you can join one of the more advanced classes. If you've never done it before but like the idea of doing some calm exercise to work off those great boozy nights, the beginners classes are fantastic!
You can take the class before or after an island hopping tour or a day spent swimming and enjoying the sun! Our favorite is the evening class, because the only way to improve a well-run paradise-setting yoga class is to throw in a sunset. It will certainly give you a good night's rest. Of course, it'll get you loose and limber for the night's dancing!
There are a few yoga places you can choose between in El Nido. Our favorite is Namaste El Nido – their instructors are professional and good, their different classes are suited to different skill levels, and the view from the yoga rooms is beautiful!
Another great option is the simply named Yoga El Nido. Here the views are even more impressive, and their instructors are also fantastic. This studio, however, is only open from 4:30pm to 6:30pm.
Take a Cooking Class at El Kusina
Learn how to make delicious Filipino food and learn about their lifestyle.
Enjoy a few rounds of rum while you cook up a storm!
Start with a visit to the local market and choose your fresh ingredients.
We always love taking cooking classes while we travel! What better memento to bring home than the ability to cook some of your favorite local dishes! This way the amazing memories can sink in every time you make a little Filipino cuisine.
El Kusina is the oldest running cooking class in El Nido, and depending on when you go, you may find it's the only one! The experience is fantastic. Nina runs the classes with modern equipment in a simple, traditional setting. She and her partner started the classes to address a lack of tourism activities in the town itself.
It's a wonderful way to learn about the workings of Filipino food and cooking practices. You'll also learn more about the local Filipino culture, and get a new appreciation for the beauty of El Nido!
At El Kusina, you can choose between private sessions and a spot in public ones! Both are brilliant, as you can either meet and have fun with new people, or bond with the group you came with! You'll learn how to cook five different dishes, including starters, mains, and a pudding. You'll even get the online cookbook, so you'll never forget how to make it! The classes take four to five hours, and you can choose to do it in the morning or the evening.
Mountain Biking through the Forest
Fantastic adventure activity and way to experience El Nido in a different way.
Rent a bicycle for a couple of hours or for the whole day and explore Palawan.
You can choose between a bicycle tour or self-led adventure.
If you have any experience with mountain biking, you'll know how different it is to ordinary road biking and how fantastically fun! Rent a bicycle at one of the rental places dotted around El Nido, or get one at your hostel- most accommodations provide them at a reduced fee!
Palawan has a good amount of mountain trails ideal for mountain biking. If you have an experience, or are at minimum lead by someone with a fair bit of experience, then find a trail map and pick up some bikes! If not, we suggest you join a group. El Nido tours are organized daily, and you can join or create a group. You can also get a tour guide with your bicycle rental and tour Palawan that way!
The best part about exploring Palawan beyond the beaches is that you'll come across hidden villages nestled among the hills! Cycle among tropical rainforests and spot the creatures that make it home. Then say helo to the locals and see if you can buy a memento. The jungle is pristine and the villages virtually untouched by the outside world.
You can take it easy and follow trails that tackle only slight uphills. Alternatively, challenge yourself to a day of hard riding and see some of Palawan's best mountain views!
El Nido Canopy Walk
A safe way to see the limestone cliffs of El Nido from up high.
Spectacular and Instagrammable views over the island!
Can feel physically challenging, but you have time and a great guide.
A fantastic way to see El Nido is from above! Trek the canopy walk to get the best views in El Nido. The walk takes about an hour and includes some steep sections which can be physically challenging but the view from the top is so worth it! Just pace yourself and bring plenty of water.
Once you're at the top, you'll have views all along the canopy. Every moment is worth a photo, so don't forget your camera! You can also include the dream catcher section, and we think it's well worth the little extra cost. Here you can stand, bounce, or lie on a network of ropes in the structure of a dream catcher, but what it catches is you! What a dream!
Despite the uphill, this is not a very challenging walk, and experienced hikers may find it a little boring. You can always take the day and hike up well-marked trails to the top of the limestone cliffs. Just keep in mind that it's safer to have a guide, as the cliffs can be treacherous, and you should only go if you have a full day to dedicate to the activity.
Sailing El Nido's Ocean
Beginners can take a course to learn to sail in idyllic conditions off El Nido's coast.
You can also join a two day expedition to explore beyond Palawan.
Watch or join in on weekly Sunday sailing races. There are activities for everyone.
Another fantastic El Nido activity is sailing on a catamaran! This is an absolutely awesome way to experience Palawan's gorgeous bays. Find secluded beaches all to yourself and watch the turquoise water pass you with a light spray!
You can rent a catamaran for a few hours or for the day and learn to sail on your own. The catamarans are very handy, because their double hull makes even complete beginners tip with difficulty.
You can also take a sailing course for an hour, and learn all the ins and outs of it! You can then go take a well-deserved rest and move onto a swim and tan, or then rent the catamaran and take it out for a spin on your own! If you're spending the weekend in El Nido, be sure to check out their Sunday sailing fun! It's a popular activity both for locals and tourists.
For something completely different, go on an overnight sailing-camping trip! No experience is needed, and you'll spend the day sailing, and the night on a private island. If you don't like camping, you can also choose to stay at a cottage on Snake Island!
All meals on the trip are included, and you can go with a group of two through twenty! This is such a unique way to experience Palawan. Enjoy the challenge and relax with a laid-back itinerary!
El Nido is considered a very safe place to travel! The island paradise experiences very little violent crimes. Petty theft does occur, and it's always a good idea to keep your cash and valuables safe and carry as little on you as possible. Most hostels and hotels have lockers available- unless you're sure yours has one, bring a padlock.
An important safety warning is to avoid drinking tap water. Like on most islands, the water can be unsafe to drink and lead to a very uncomfortable vacation in El Nido, if not hospitalization. Don't stress, you can buy water at every corner, and most hostels provide it for purchase or for free!
Keep in mind that ATMs are hard to find in the island town. It's better to come prepared with cash in the local currency. You will also find that bartering lowers the prices of many products, as locals are trying to make some extra money from tourists' ignorance about local prices.
Jellyfish and sea urchins may share parts of the ocean with you when you go. There is also at times broken glass in the sand from inconsiderate tourists. Wear slip slops or rock shoes to ensure you don't cut your feet! However, if you do get stung, apply vinegar to help with the pain.
Don't Forget Your Travel Insurance for El Nido
World Nomads' mission is to support and encourage travellers to explore their boundaries. They offer simple & flexible travel insurance, and safety advice to help you travel confidently.
They've been doing it since 2002 – protecting, connecting, and inspiring independent travellers just like you.
Get a quote below or read our in-depth review!
World Nomads provides travel insurance for travelers in over 100 countries. As an affiliate, we receive a fee when you get a quote from World Nomads using this link. We do not represent World Nomads. This is information only and not a recommendation to buy travel insurance.
Go beyond a three day itinerary in El Nido, and explore the greater Palawan! These day trips take you to the nearby islands and to some of Palawan's other great towns.
Island Hopping Tour A Lagoons and Beaches
One of our favorite day trips from El Nido! This is the perfect day out, and you're back before the nighttime celebrations begin! Spend the day cruising among the islands and jumping off your boat into the warm turquoise waters.
You'll have plenty of time to snorkel and spot some fantastic fish and coral reefs. Maybe you'll even see a turtle lazily gliding by! Island hopping is everyone's favorite activity in El Nido, Palawan and for good reason. Spend the day experiencing all the best of paradise!
This El Nido tour package includes a barbeque lunch on one of the islands and a very laid-back itinerary. All you need to do is make sure you're on the boat before it sets off for the next island!
Puerto Princesa Underground River Day Tour
For something totally out of the ordinary, take a tour of the Puerto Princesa Underground River! The eight-hour trip takes you through the incredible river- the longest navigable underground river in the world!
The tour includes kayaking through the sequence of caves in an otherworldly adventure. You'll see a unique ecosystem of fauna and flora as you delicately explore. The tour also includes a buffet lunch of Filipino delicacies!
You will have to make your way to Puerto Princesa City for this tour. The trip takes about four hours, so it's a good idea to spend an extra day in the town. You can easily find a bus or taxi to make the trip!
Puerto Princesa: Half Day City Tour
While you're in Puerto Princesa, catch a tour to see all the best of the charming coastal city! Join a walking tour that will take you to all the city's highlights and attractions, or you can do a driven tour to tick more off and enjoy a rest.
Tours stop at the lovely Roman Catholic Cathedral, the weaving centre where you can learn about traditional Filipino weaving practices, and the World War II fort! You'll also get to taste local delicacies, like hopia!
With an enthusiastic local guide, this is the perfect way to spend the day before returning to El Nido.
Coron: Town Tour with Maquinit Hot Spring
Another of the best day trips from El Nido is this town tour! The colorful town of Coron is a beautifully photogenic place to visit. The tour takes you to all its top highlights, and then on to the saltwater hot spring!
Here you can relax with gorgeous views and a pleasantly warm soak. Trek up the 700 step climb to the Mount Tapyas Viewing Deck, where you'll enjoy unparalleled views over Coron! It's a beautiful sight, and one you shouldn't miss while on this side of the island!
The tours start in Coron, so you'll have to catch a bus or van to the town. That's why our next day trips sets out from here too! If you want to stay the night in Coron, read our guide on where to stay in Coron.
Coron: Barracuda Lake, Skeleton Wreck, Twin Lagoon Boat Tour
Explore the thriving life that make an old shipwreck home on this brilliant Palawan tour from Coron. This is another one of our favorite island hopping tours, and includes a visit to an old wreckage where you can swim among the newly formed corals and imagine what once was.
You'll have a fantastic local-style buffet for lunch on one of the islands! Stop at some of the areas best snorkeling and swimming areas, and enjoy a day out on the boat.
One of our favorite parts of these island hopping tours is that even the snorkeling masks are included, so you can enjoy the trip without concerning yourself about any of the little details!
Find out what people want to know when planning their El Nido itinerary.
Conclusion
It may be small, but El Nido, Palawan is an incredible place to visit! There's so much to do, and there's a surprising variety of activities to fit into a three day itinerary in El Nido. We've put together all the greatest activities and day trips, so that you don't have to wonder what to do in El Nido!
Palawan is certainly a holiday destination for those looking for an island paradise. This means that there are not hundreds of activities for every kind of traveler, but there's much more than enough to keep you entertained! Spend time lazing on the perfect sand beaches, snorkeling in the crystal clear water, and exploring the island's natural beauty and historic culture.
This El Nido itinerary can be used for those spending only one day in El Nido or a whole week! Space out the activities after day two, or fit everything into a weekend. You're bound to have a brilliant island vacation!
---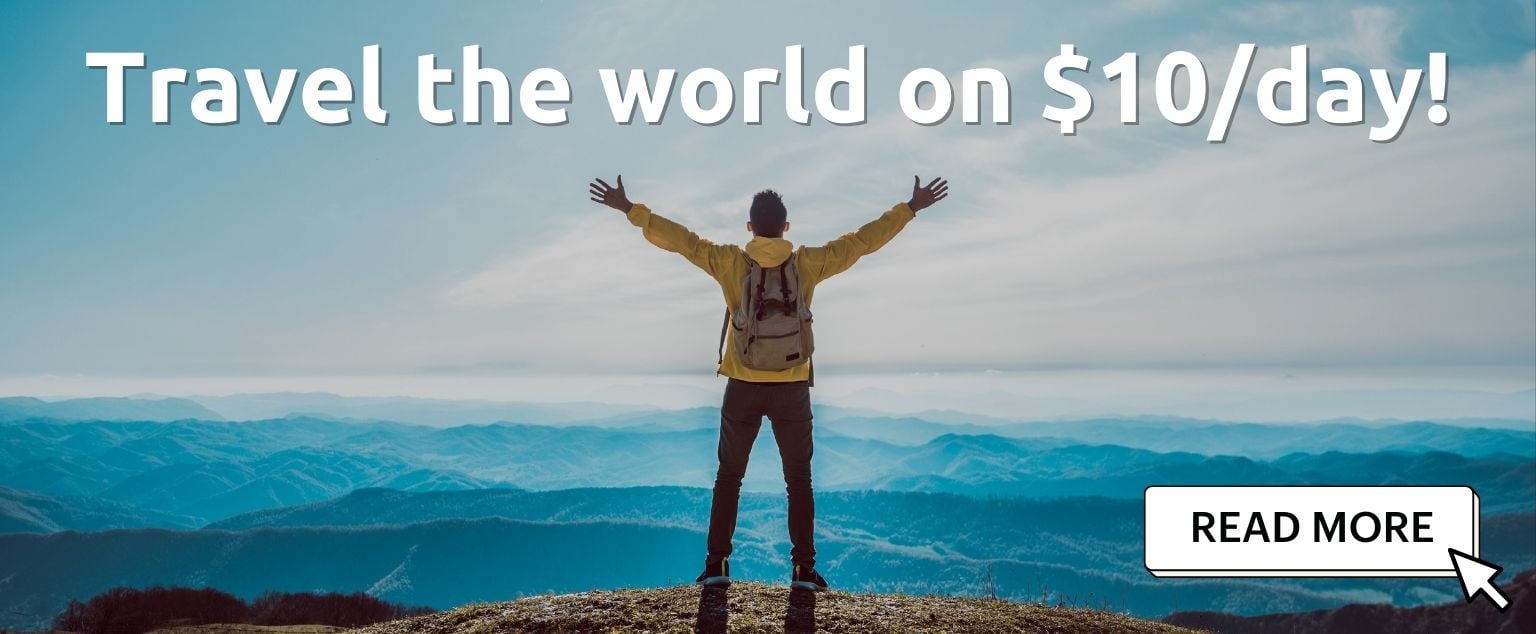 And for transparency's sake, please know that some of the links in our content are affiliate links. That means that if you book your accommodation, buy your gear, or sort your insurance through our link, we earn a small commission (at no extra cost to you). That said, we only link to the gear we trust and never recommend services we don't believe are up to scratch. Again, thank you!