South Africa is one of the most astounding countries in the world. Full of beautiful people and places, it brings together a cultural experience unlike any other. You can hike the incredible Drakensberg Mountains, take a safari in Kruger National Park, and enjoy the vibrant city life of Johannesburg.
South Africa has over 10 official languages, over a hundred different cultures and traditions to explore, and an abundance of festivals that take place throughout the year. These festivals are opportunities to experience all that South Africa has to offer, from its music and art to its wine heritage.
Many people travel from all over to experience the motherland city of Cape Town and enjoy its warm winters by the beach, spend a weekend away at the Winelands, or see some gnarly animals in their habitats. These are all must-do things, but it's a beautiful thing when you can mix your holiday with some local festivals.
Festivals in South Africa
South Africa is a country full of vibrant cultures and diverse traditions. From music, art, and food to wine celebrations, there are plenty of opportunities to experience the country's unique festivals throughout the year.
While you may be familiar with Afrikaburn and the International Jazz Festival, this country has many more festivals to offer you, including some of the world's top festivals.
So without further ado, here are the best festivals to experience when visiting South Africa.
Cape Town Minstrel Festival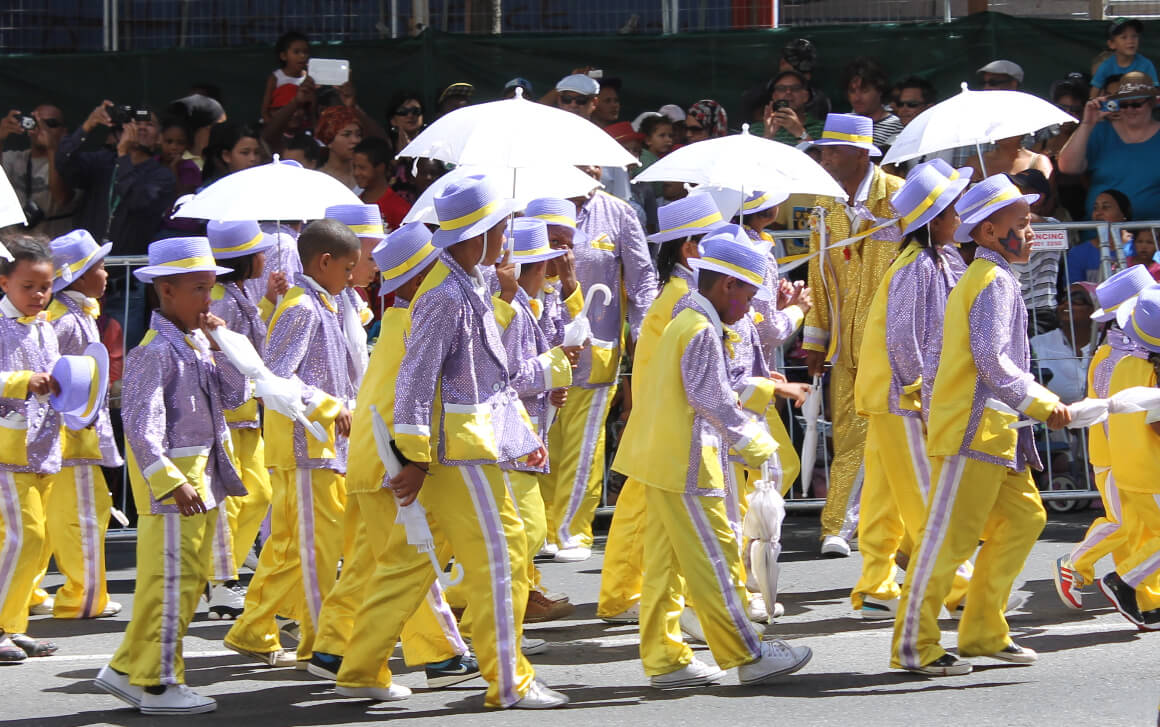 When: January
Where: Cape Town
Ring in the New Year in the Mother City and celebrate with the vibrant Cape Town Minstrel Festival. Step into a kaleidoscope of vibrant colors and joyous tunes as you witness the most majestic carnival to ever hit Cape Town. Revel in the grandeur of extravagant parades, outstanding competitions, and lively festivals that mark the arrival of a new year.
Join in the fun by painting your face with the locals. People from all over line the streets while traditional folk songs accompanied by jaunty banjo beats bring an unforgettable atmosphere to these celebrations which start on New Year's Day and continue into January.
Keep in mind this is the busiest time of year in Cape Town. So there is no doubt the streets will be full from morning to evening with this cultural celebration.
For centuries, the vibrant culture of the Cape was born from a variety of interactions between indigenous African groups, European settlers, Muslim slaves from Indonesia, and many other backgrounds.
The mid-nineteenth century marked the arrival of American minstrels to the Cape, and with them came a combination of vaudeville styles that fused into local festivities. This integration of cultures and traditions is showcased in the Cape Town Minstrel Festival and is the foundation of carnival celebrations that are still celebrated today.
Where to Stay:
This boutique hotel is located right at the foot of the mountain and will give you incredible views of Table Mountain and Lions Head. With its prime location, you will be able to enjoy the festival with ease. It also has an outdoor swimming pool and beautiful rooms for a well-deserved rest after long days of festivities.
When: February
Where: Cape Town
The Cape Town International Jazz Festival is Africa's biggest music event and takes place annually in February. It brings together the world's best jazz musicians from all over the globe to create a unique atmosphere of collaboration and celebration.
Enjoy performances from both local and international artists, dance along to the rhythm, or take part in workshops throughout the festival. Unfortunately, during the pandemic, the festival has been postponed. But will be returning to the Cape in February 2024.
The festival has been taking place since 2000 and has become an event that is highly anticipated every year. It offers something for everyone, from the jazz aficionado to the casual listener; it's a great way to experience South African music and culture.
Boasting an attendance of up to forty thousand people, the festival features around forty international and local artists performing at numerous stages throughout Cape Town. Additionally, a free open-air show is held for those around the city of Cape Town that might not be able to attend otherwise.
This Jazz Festival has become the 4th biggest international Jazz Festival in the world taking place behind countries like Switzerland and Holland. Not only does this event provide a unique opportunity to enjoy live jazz performances, but it also features photographic and other exhibitions.
Where to Stay:
This modern hotel is located in the heart of the V&A Waterfront and is within walking distance of all of the festival venues. It's the first of its kind, focusing on art, fashion, and music to connect people

Do You Want to Travel FOREVER??
Pop your email in below to get a FREE copy of 'How to Travel the World on $10 a Day!'.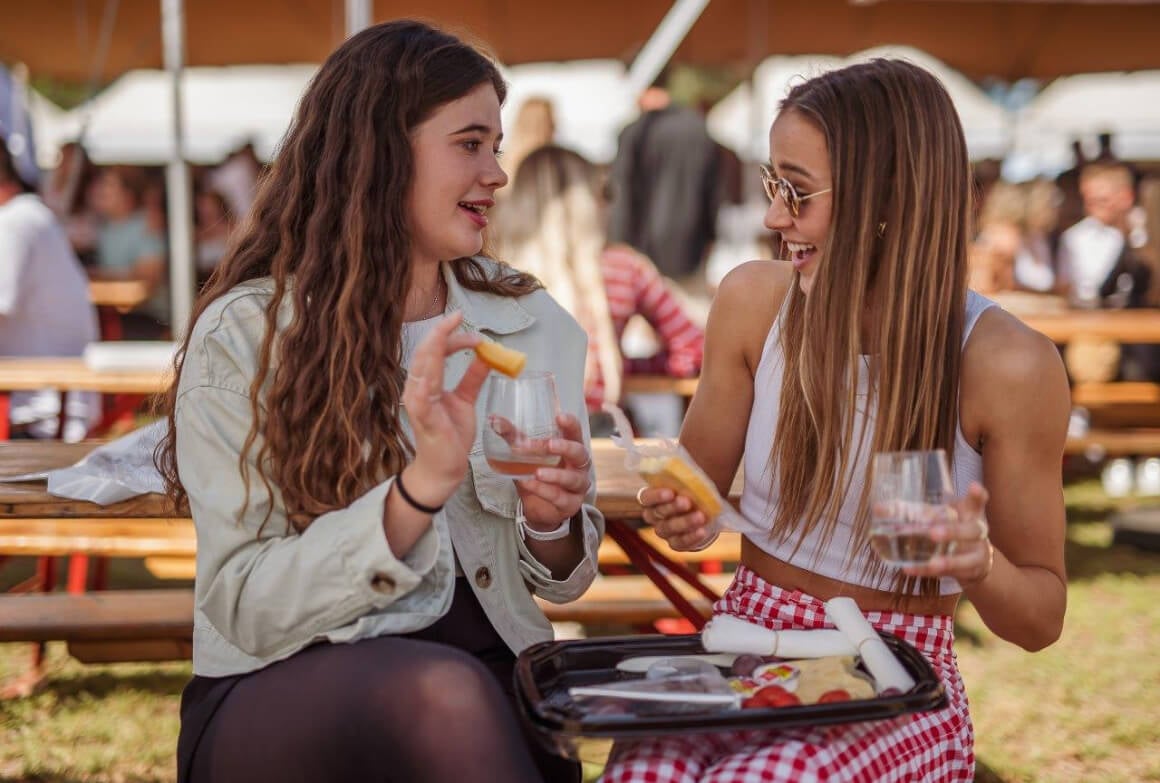 When: April
Where: Stellenbosch
Yep! You read that right, South Africas Cheese Festival is held in the picturesque wine region of Stellenbosch every April. This is the best food festival in South Africa and you can find some of the best artisanal cheeses in the country at this festival.
With a range of flavorsome cheeses from both local and international brands, you'll be sure to find something that will have you coming back for more. Not only will you be able to enjoy delicious cheese snacks but also an array of delightful beverages such as beer, wine, gin, and more that pair perfectly with these cheesy treats.
Every year, the festival attracts thousands of cheese lovers and foodies alike, all looking to sample some of South Africa's finest cheeses and other confectioneries. The surroundings are also perfect for a day or weekend outing where visitors can explore this breathtaking region with its captivating views. Whether you're a fan of cheese or not, the atmosphere is a beautiful thing to be a part of.
Plus there are live music concerts for entertainment – making it an ideal day out for friends and family where relaxation meets festivity!
Where to Stay:
This charming guest house is perfect for enjoying the Winelands of Stellenbosch and is located a short drive from the festival venue. The guest house features an outdoor swimming pool, free Wi-Fi, and a complimentary breakfast.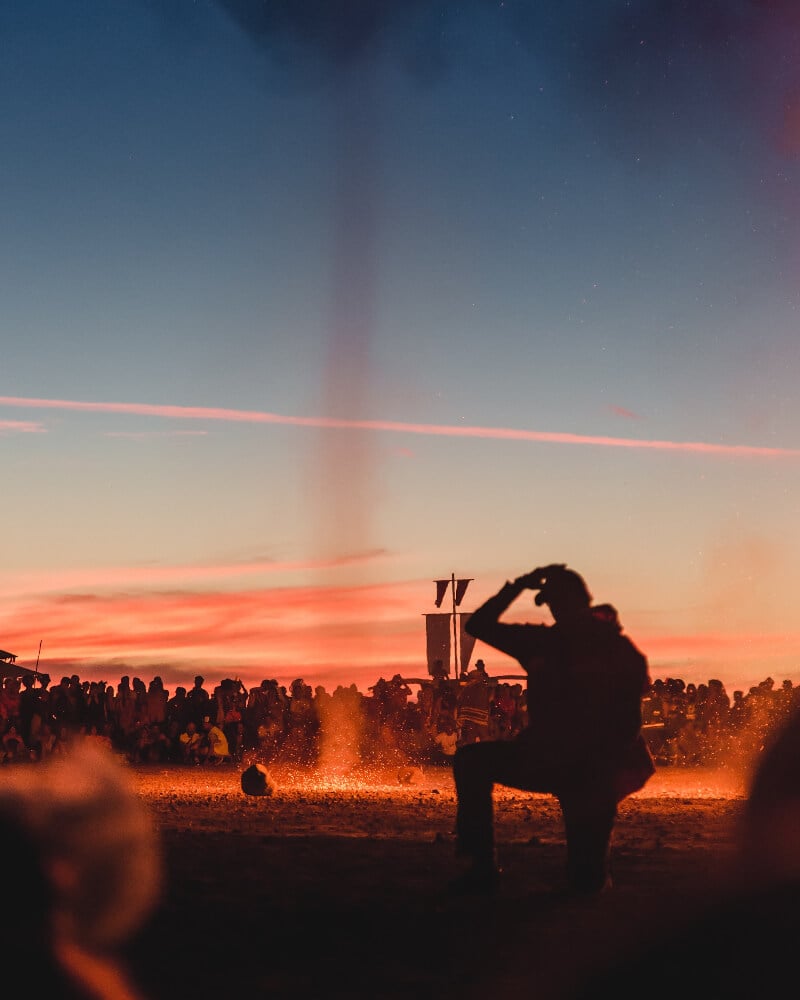 When: April
Where: Tankewa
Afrikaburn is a week-long festival and experience held every April in the Tankewa Nature Reserve in South Africa's beautiful Tankwa Karoo. Participants from all over the world come to take part in interactive art installations, music performances, and workshops.
If this sounds familiar that's because it's the same group that created Burning Man in the USA, and the festival is based on the same model! It's obviously smaller in size and scale, but the vibes and atmosphere are just as great.
It's a great way to experience South African culture and meet new people, as well as enjoy camping in the reserve or staying at one of the nearby lodges.
AfrikaBurn is a gathering of creative collaborators who come together to build an inspiring world with art, costumes, performances, contributions, and volunteer services. Theme Camps, music, and Mutant Vehicles are just some of the many ways this population expresses its vision. A lot of participants would say that experiencing AfrikaBurn is an opportunity to reshape reality!
General tickets or Afrikaburn start at $150 and this is actually such a steal when you think about all the experiences, art, and people that are to be collected. And considering going to Burning Man costs upwards of $1,500.
The event is also eco-friendly with a minimal carbon footprint and participants are encouraged to leave no trace of their stay in the nature reserve when they leave.
Where to Stay: Camping
Afrikaburn encourages visitors to camp at the venue. Some people choose to bring their own tents, while others opt for pre-assembled camping structures. You will need a bike to travel between the campsite and the festival.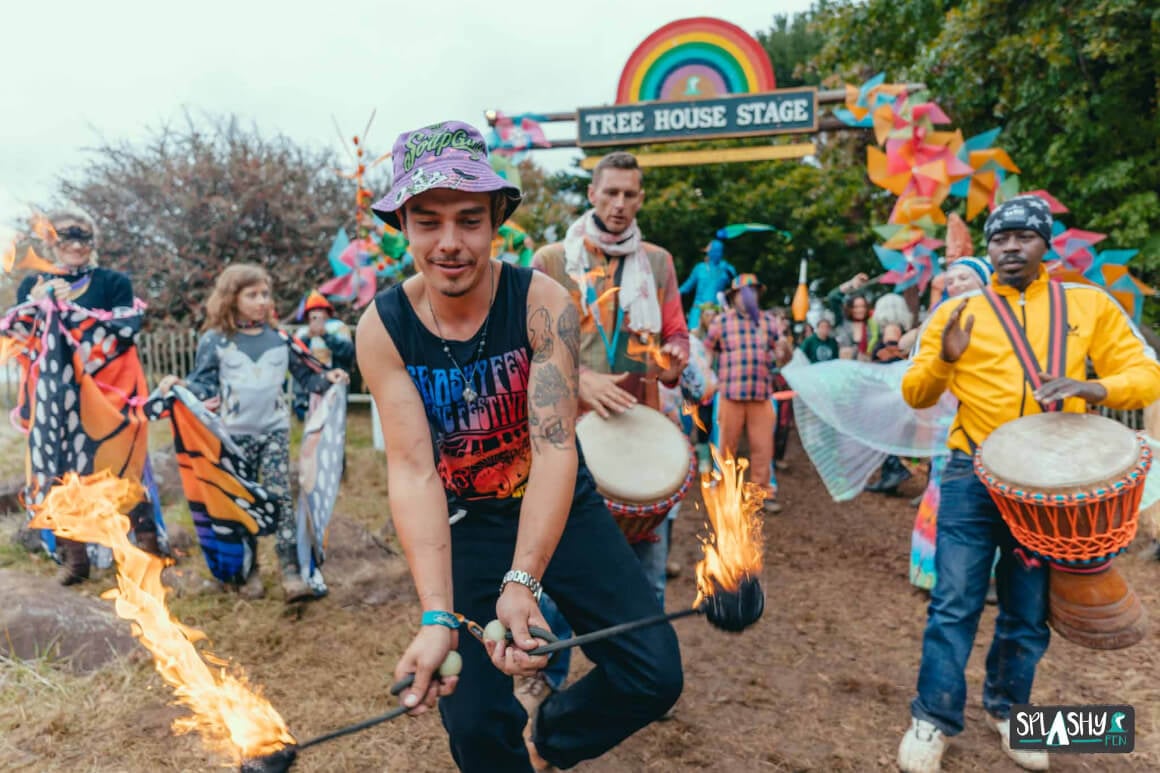 When: April
Where: Underberg
For music lovers, Splashy Fen is a must. This annual music festival takes place in the gorgeous Underberg mountains of South Africa and features some of the country's most popular bands and artists. Splashy Fen is South Africa's longest-running and oldest music festival.
Since its inception in 1990, the Splashy Fen music festival has taken off and become a major event for South African culture. Every year at Easter weekend, visitors can find it on the Splashy Fen farm near Durban Kwa Zulu Natal – just two hours away from Durban.
The event has an extensive lineup of over 70 artists from across South Africa, as well as multiple outdoor activities such as arts & crafts and yummy food & drinks outlets. Accommodations include camping, RV, and caravan options as well as nearby villas and chalets for those looking for a more comfortable stay.
Splashy Fen has featured genuine original music in the forms of folk and light folk rock, as well as black music styles such as mbaqanga and isicathamiya.
In recent years, however, this musical spectrum has expanded to include mainstream and alternative rock & pop from some of South Africa's top acts today. This combination of diverse influences creates a refreshing fusion that can only be experienced at Splashy Fen.
This music festival isn't just about the music, but it also celebrates life, art, people, love, and laughter within a world-renowned heritage site: The Drakensberg. Enjoyment is guaranteed at this unique event where you get to experience something special!
Where to Stay: Camping
Camp on the festival grounds for R200 which is about 12 USD. They have power points staggered around the campsite for people to plug in their devices.
With a range of camping, RV, and caravan choices, as well as villas and chalets situated nearby for those who prefer more luxurious accommodations, there's something here to suit all tastes.
Forget boring accommodation… book yourself an EPIC STAY!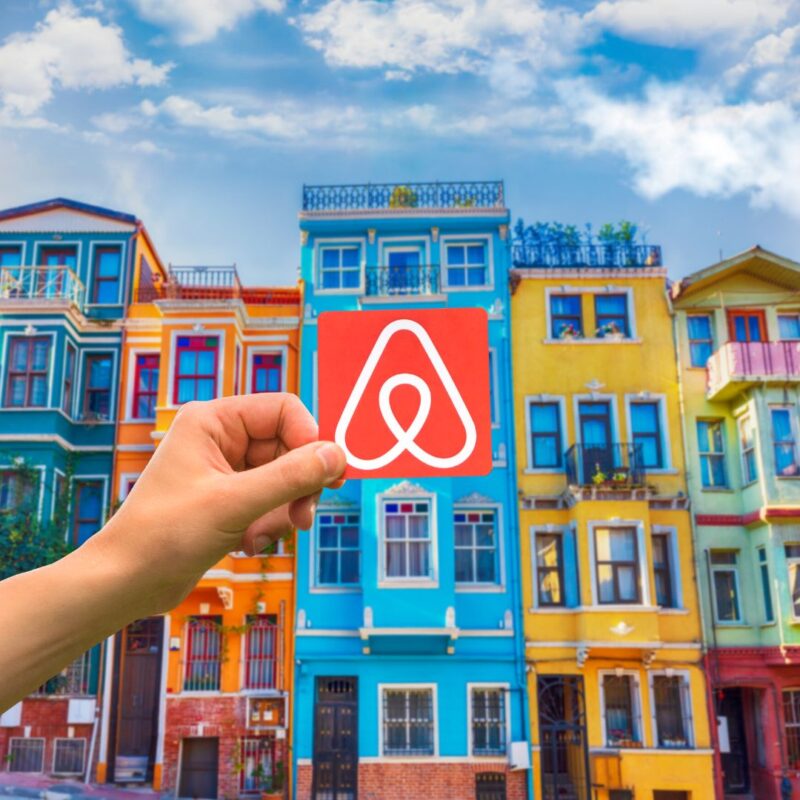 Why stay in a naff hotel when you can stay in a cosy, stylish local house instead? And for half the money too!
Stay somewhere EPIC and save your hard-earned dollars — from houses to barns to castles and caves, there is an Airbnb for every occasion!
Book an EPIC Stay
When: June/July
Where: Grahamstown
Every June, the Eastern Cape city of Grahamstown is taken over for 11 days as it hosts South Africa's largest, and second largest in the world, arts festival – The Grahamstown National Arts Festival.
Boasting a storied legacy of nearly two centuries, it's no surprise that the 200,000 yearly attendees from around the world make their way to Makhanda and the Eastern Cape for this renowned festival. With its estimated contributions amounting to $27.15 million annually, these communities are undoubtedly provided with ample growth opportunities each time it is hosted.
If there's one South African celebration that you simply must experience at least once, this is it! It overwhelms with a national phenomenon of art unlike anything else on the continent it even rivals Scotland's famous Edinburgh Festival.
The festival's program overflows with a vibrant and diverse array of theatre, music, visual art, craft, film, and dance performances from local and international artists. Each year's program is carefully curated to reflect South Africa's distinctive cultural mix – something that visitors will seldom find elsewhere.
Immerse yourself in a world of performances ranging from opera and cabaret to stand-up comedy, jazz, folk music, and more!
Additionally, there's something for every preference, from techno raves to medieval banquets – all within one remarkable event! Cyber cafes are also available alongside craft fairs carnivals buskers walking tours – what could be better?
Where to Stay:
Right in the center of Grahamstown, the 137 High Street Guest House provides rooms with a view of the city. With friendly staff and a cozy atmosphere, it's no wonder that this guest house has been rated one of the best in Grahamstown.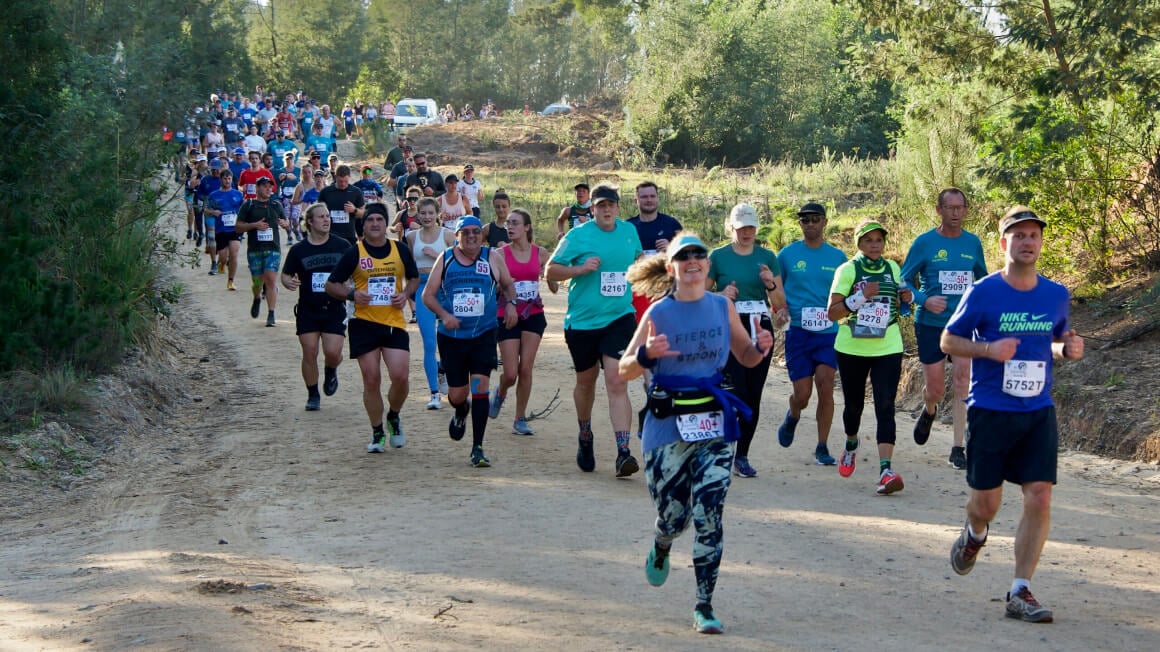 The Knysna Oyster Festival is held in July each year, drawing visitors from around the world to this charming destination. It's located in one of the most beautiful spots in South Africa and offers a wide range of activities and attractions.
The world-renowned Knysna Oyster Festival is celebrated for its local oysters, of which over 200,000 will be available to enjoy! Indulge in delicious braais (a South African BBQ) and tasting experiences, compete in exciting eating competitions, or partake in a variety of other oyster-related activities.
The festival is a euphoric celebration of the "good life" that has become renowned as one of the most anticipated yearly occasions in the Western Cape.
The Knysna Oyster Festival is more than just oysters! Over 80 exciting activities, from sports events to adventures and tasting sessions, this event draws 65,000 people to the gorgeous Garden Route town.
Two of its biggest sporting events during this festival are the Pick 'n Pay Rotary Knysna Cycle Tour (a two-day cycling celebration) and the Pick 'n Pay Knysna Forest Marathon. It's the perfect way to enjoy eating amazing seafood and taking part in a host of activities with friends and family.
Where to Stay:
If you're headed to the Oyster festival then it's almost necessary to stay on the water. Waterfront Lodge offers stunning views of the Knysna Lagoon and is located near all the action.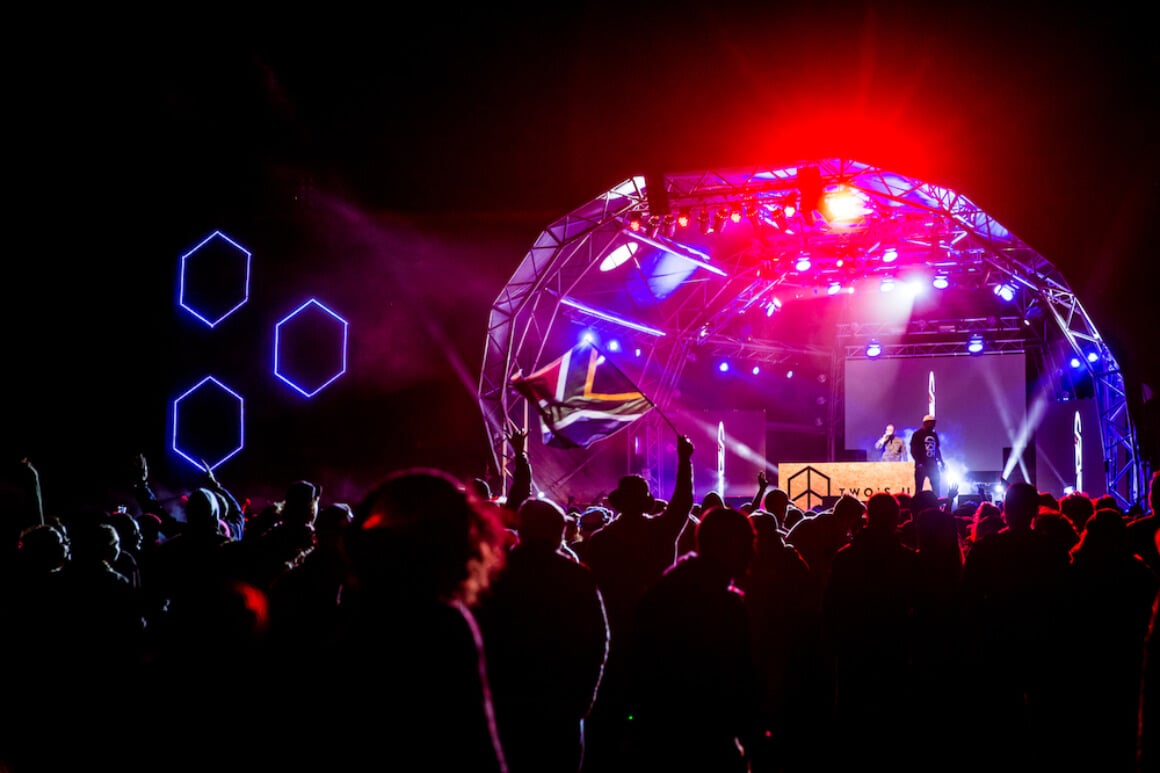 When: October
Where: Capetown and Johannesburg
Rocking the Daisies is South Africa's largest music, lifestyle, and eco-friendly festival. For a weekend every October, Durbanville Farm in Capetown becomes a playground of musical exploration as they host some of South Africa's biggest names in rock, pop, hip hop, and electronic music.
Because of how popular this event has been over the last 20 years. They decided to extend their event beyond Capetown. That same weekend there is a one-day Rocking the Daisies event in Johannesburg.
Both Capetown and Johannesburg's events offer something truly unique, with a diverse and exciting lineup of African acts from all genres. There are also art installations, market trading, craft beer, good food, camping, and a wide variety of activities for everyone to enjoy.
This music festival is all about light heartedness joy, like when those first spring daisies start to bloom. With over 30,000 visitors annually, the festival continues to evolve and inspire people from all around the world.
Tickets are released in phases and if you grab yours soon enough, the whole weekend can cost you less than $50! This is the perfect budget-friendly festival in South Africa that will let you witness the best South African music scene has to offer.
Where to Stay:
With three different camping passes, you can enjoy Rocking the Daisies in the most basic way with just a bed or spend the whole weekend glamping and taking yoga classes with their oasis pass.
Is This the Best Daypack EVER???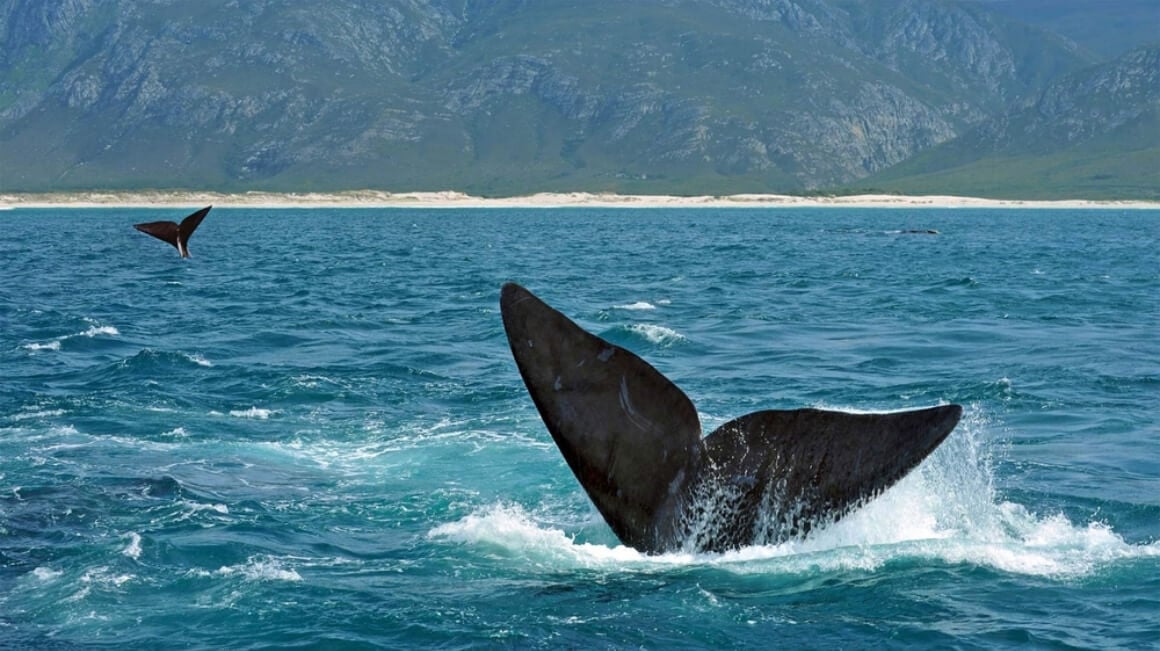 When: September
Where: Hermanus
The Hermanus Whale Watching Festival is an exciting environmental celebration held in September every year. The festival offers visitors the chance to observe whales up close, as well as explore the town's vibrant culture and cuisine.
Hermanus is known for its rugged coastline and stunning mountain views, making it a perfect spot for whale-watching activities.
Every year, the Hermanus Whale Festival commemorates the majestic and awe-inspiring Southern Right whales that travel to Walker Bay at Hermanus. This is a unique Enviro-Arts festival in South Africa; it celebrates their mating rituals, and calving of babies, as well as giving back to nature by raising awareness on preserving ocean life.
Thousands of visitors fill the seaside town of Hermanus during its annual festival, eager to experience all that it has to offer. From breathtaking natural surroundings and whale watching to music, comedy, cabaret, and African rhythms.
Every year, an array of performing artists flock to the event – think stand-up comics, actors, and musicians. Similarly, visual artists can present their finest works for everyone's admiration.
And while all of these amazing performances are happening, the whales still steal the show.
Where to Stay:
Snag an ocean-view room at Auberge Burgundy Boutique Hotel & Spa and enjoy the modern, chic comforts of this luxurious accommodation. Enjoy their private beach access and incredible views while you're there.
When: December
Where: Johannesburg
Jozi comes alive every December at the Afropunk Johannesburg music festival. This celebration of African and international music and culture takes place annually in the city's main entertainment district, allowing visitors to experience a unique blend of urban, live, and digital art.
Afropunk is the leading alternative music festival that takes place in five cities on three distinct continents. In its home country, America, Afropunk originated and can be found each year in both New York City and Atlanta. Further abroad, it continues to capture hearts with events held annually in London and Paris within Europe.
For the past three years, Johannesburg has been the sole African city authorized to host an Afropunk event during New Year's. This marks a momentous milestone for South Africa and provides individuals with an opportunity to experience something truly unique. Unfortunately, the show in 2022 was canceled but will be back in full force in 2023.
This is one of the dopest events in the country and will keep you on your feet the entire weekend! If you're looking for a festival experience like no other, Afro Punk Johannesburg is the place to be.
Where to Stay:
This apartment-style hotel offers guests a cozy and comfortable stay in the heart of Johannesburg. With an outdoor pool, modern furnishings, and great restaurants nearby, the Blackbrick Sandton One is a great spot to explore all that Jozi has to offer!
Final Thoughts
Although South Africa has an extremely dark history, the country brings such a bright light to the world through its festivals. From Hermanus Whale Watching Festival celebrating nature and Afro Punk Johannesburg highlighting music and culture, there is truly something for everyone in South Africa.
The country is huge and getting from one side to the other isn't all that easy, so choosing where to be and what to experience can be hard. But as someone who has been to South Africa many times, I highly recommend attending the National Arts Festival, It truly is a cultural festival like no other and will have you feeling enchanted for days.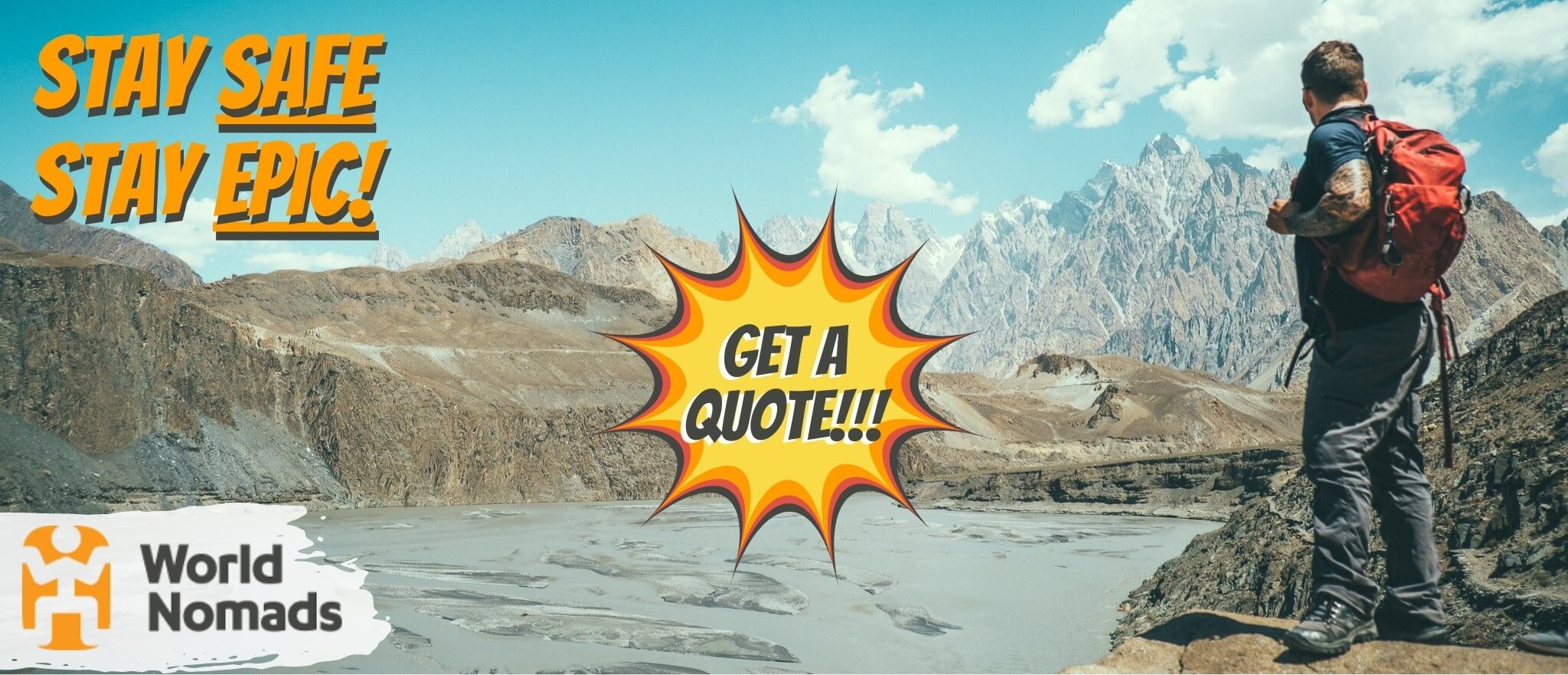 World Nomads' mission is to support and encourage travellers to explore their boundaries. They offer simple & flexible travel insurance, and safety advice to help you travel confidently.
They've been doing it since 2002 – protecting, connecting, and inspiring independent travellers just like you.
Get a quote below or read our in-depth review!
World Nomads provides travel insurance for travelers in over 100 countries. As an affiliate, we receive a fee when you get a quote from World Nomads using this link. We do not represent World Nomads. This is information only and not a recommendation to buy travel insurance.
---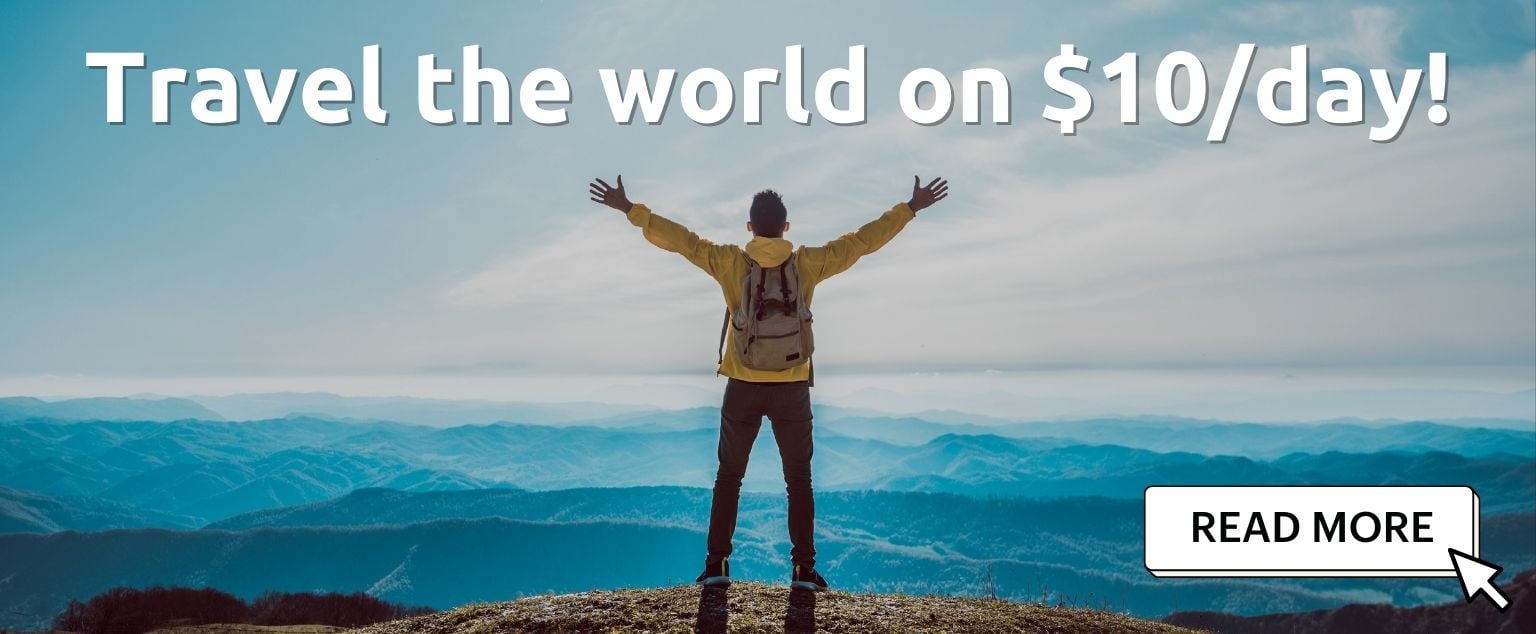 And for transparency's sake, please know that some of the links in our content are affiliate links. That means that if you book your accommodation, buy your gear, or sort your insurance through our link, we earn a small commission (at no extra cost to you). That said, we only link to the gear we trust and never recommend services we don't believe are up to scratch. Again, thank you!