If you are planning a trip to Fukuoka, and are busy putting an itinerary for Fukuoka together, check out our recommendations for touring Fukuoka! Our Fukuoka itinerary is the perfect guide to the city, whether you plan on spending a weekend in Fukuoka, or 3 days in Fukuoka!
Fukuoka is the capital of Fukuoka Prefecture, a north-western region of Japan's Kyushu Island. It is a convenient stop for many international visitors, especially from Korea, China, and Taiwan. It's also easily accessible from Tokyo and Osaka by plane or shinkansen train.
Fukuoka has one of the best food scenes in the country, with fresh seafood easily available, and is where the famous Hakata ramen originated! There are also loads of historically significant temples and shrines, cultural festivals, and plenty of shopping locations.
The best time to visit Fukuoka is probably in Fall, although Spring is a nice time to visit as well. The months of October and November generally receive low rainfall and are mild in temperature.
If you favor cold weather, then winter will be a good time for you to visit as it doesn't get overly freezing, and this tends to be the driest time of the year. The most popular time to visit Fukuoka is during Spring when the cherry blossoms are in full bloom.
The summer months can be stiflingly hot and humid, and this is also the rainy season in Japan. The famous Yamakasa festival is held in July, so if you're planning a trip to Fukuoka to view the spectacle, then prepare yourself for uncomfortably hot and humid days.
Typhoons tend to hit the island around August and September, making travel during these months unpleasant. While they don't pose too much danger in the city, they do tend to shut down public transportation.
Check out the helpful guide below to decide for yourself when to visit Fukuoka!
Fukuoka is a large city, so deciding on a place to stay can be overwhelming! Luckily, we've put together short descriptions of the two more popular city wards to help you choose an ideal area for your trip to Fukuoka.
The Chuo Ward is the city's center and it is also where the city's major downtown areas of Tenjin and Daimyo are found. In Tenjin, you'll find a large underground shopping mall and the city's famous nightlife hub, Oyafuko-Dori.
There are a couple of fresh seafood markets in the area. Fukuoka Art Museum, as well as Ohori Park, are a great place for a stroll in the city.
The Hakata ward is where you will find lots of Fukuoka landmarks, as this is where most of the city's cultural and religious sites are located. This area stretches from the harbor to the hills and is known for modern malls and traditional craft stores on Kawabata Shopping Arcade. Around here you'll find busy streets, natural gardens, and affordable accommodation.
For more details on the various neighborhoods, check out our guide on where to stay in Fukuoka, and find the best place to stay in Fukuoka!
Possibly one of the coolest hostels in Fukuoka, THE LIFE has a vibrant atmosphere and is a great choice for young travelers! The hostel is just a short walk away from the canal, and all the bars, shops and restaurants that line it. The downstairs bar is very convenient for a few drinks before going out, or meeting fellow backpackers staying at the hostel.
If you prefer to stay in hostels, browse more options using our Fukuoka hostels guide.
This studio is beautifully designed in a modern Japanese way. It's a bit further from the centre of Tenjin but still within 5-8min walking distance, depending on where you want to go to. The building was recently renovated, so all amenities are new and high quality. If you want to discover the streets, you'll find yourself surrounded by a lot of nice places to eat and have a drink too.
The JR Kyushu Hotel Blossom Hakata Central is one of the most popular hotels in central Fukuoka, offering a pleasant stay at an affordable price. The rooms are very comfortable and come with a host of convenient extras. The hotel is perfectly located in the heart of Fukuoka, surrounded by shops, restaurants and conveniently close to public transport.
Grand Hyatt Fukuoka in Canal City Hakata offers luxury accommodation and boasts an indoor swimming pool, fitness center and spacious guest rooms! Hotel staff go out of their way to make guests feel like royalty. The hotel features an all-day dining restaurant that specializes in grilled food, and includes two bars.
Public transportation in Fukuoka provides excellent and convenient access to various sightseeing spots in Fukuoka city. When flying in to Fukuoka airport the best way to get to the city is by subway. However, there are many other options to choose from to visit the various Fukuoka attractions, including JR line, subway, bus, cycling and taxi.
There are three main railway and subway options for moving around Fukuoka – Nishitetsu, Fukuoka City Subway and JR Line. The Nishitetsu Train is convenient when moving south from the Tenjin area of Fukuoka. In addition to getting into the city from the airport, the subway is also recommended when you are headed towards the west side of Fukuoka, as well as Nakasu and Tenjin.
The JR line is recommended if you want to get around Fukuoka city and the greater Fukuoka prefecture area. This line provides access to destinations that the Nishitetsu trains and Nishitetsu bus cannot take you.
The Nishitetsu bus runs throughout most of Fukuoka's metropolitan area, and has a convenient stop at Marinoa City, Kyushu's largest outlet mall. If you plan on visiting Hakata, Tenjin and Nakasu for sightseeing, 100 yen loop bus is recommended. Give yourself time to spare, as Fukuoka has heavy traffic.
So, wondering what to do in Fukuoka? To answer this for you we have compiled a Fukuoka travel guide so that you can get an idea of the best places to visit in Fukuoka. We have drawn up a rough plan for spending more than one day in Fukuoka.
Fukuoka Castle | Art Museum | Ohori Park | Momochi Seaside Park | Fukuoka Tower | Atago Shrine | Canal City Hakata | Yatai Food Stalls
The first day on our 2-day itinerary in Fukuoka has a little bit of everything in it, including history, art, shopping and good food! Most of the stops are centrally located to ease you into your vacation in Fukuoka.
Day 1 / Stop 1 – Fukuoka Castle (Maizuru Castle)
Why it's awesome: It's the oldest and most important Shinto shrine in Fukuoka.
Cost: Free!
Food recommendation: Make a stop at Cafe Bimi for a coffee and a light snack.
Fukuoka Castle was once the largest castle in Kyushu! Although it was partially destroyed during the Meiji Period, it is a fine example of the type of lavish 17th-century hilltop home once preferred by the country's ruling elite.
While the large remaining structure is only a small fraction of the original castle's once massive complex, it remains an impressive site. Perched high atop a tall stone foundation overlooking the Naka River, it provides spectacular views over Fukuoka!
Explore the original castle gates and a number of remaining turrets and towers within the extensive castle grounds. An even older guesthouse, used for visiting diplomats, once the only one of its kind in Japan is also preserved.
Insider tip: A great time to visit is the first week of April during the Fukuoka Castle Sakura Festival, famous across the country for its displays of more than 1,000 cherry blossoms. If time allows, be sure to make a return visit to the castle and its grounds after nightfall – the illuminations are spectacular!
Day 1 / Stop 2 – Fukuoka Art Museum (Fukuoka-shi Bijutsukan)
Why it's awesome: It has a beautiful collection of important Japanese paintings and crafts.
Cost: $13 USD.
Food recommendation: Enjoy a hand-grilled barbeque at GreenMagic MAIZURU.
For a dose of history and art, we've thrown in a stop at the Fukuoka Art Museum on the Fukuoka itinerary. This art museum features a large collection of Japanese paintings and crafts, along with pre-modern Korean arts and crafts and many important western artworks and prints.
The museum also boasts an extensive collection of ancient Persian glassware along with Chinese, Korean, and Japanese paintings. One of the museum's most important modern works is Salvador Dalí's The Madonna of Port Lligat. There are also works by Andy Warhol and modern Japanese artists such as Fujino Kazutomo on view. Tours of the museum are available in English on request.
Day 1 / Stop 3 – Ohori Park
Why it's awesome: A great place to take a break surrounded by beautiful scenery.
Cost: Free!
Food recommendation: Royal Garden Cafe Ohori Park has some delightful pastries, teas and coffees.
Fukuoka boasts a number of large public parks worth exploring. Whether it's for the magical blooming of cherry blossom trees, a venue for a friendly gathering, or simply to take a break from the fast pace of the city, the public parks make for pleasant respite between Fukuoka itinerary stops.
Ohori Park is one of the most popular public parks in Fukuoka, a designated oasis of scenic beauty just a short distance from the city center. It was named after the man-made lake in the center of the park, which was actually once the moat of Fukuoka Castle! The park includes a trail that circles the lake, lovely traditional Japanese gardens, colorful cherry blossom trees that flower each spring, as well as quaint little islands in the middle of the lake.
There are many bridges and promenades connecting to the islands inside the lake that make for a pleasant stroll. The park is particularly serene at night, when the walkways, pagodas and pavilions are lit up.
Insider tip: If you travel to Fukuoka in August, be sure to catch the spectacular fireworks displays!
Day 1 / Stop 4 – Momochi Seaside Park
Why it's awesome: Spend some time lazing in the sun on a mile-long stretch of beach.
Cost: Free!
Food recommendation: Enjoy some Italian food at Mammamia, right on the beach!
Seaside Park is Fukuoka's modern waterfront with a man-made beach and plenty of bars and restaurants scattered along the beachfront. The park is a great place to take the family for a swim in the sea, or to work on your tan.
The surrounding area of Seaside Momochi was originally developed as the site of the 1989 Asia Pacific Expo and was designed with attractive tree-lined streets, public parks and modern buildings. Some of the nearby attractions include the Fukuoka Tower and Fukuoka City Museum.
At the center of the beach is Marizon, an artificial island featuring restaurants, shops, and a wedding hall. The ferry port provides connections across Hakata Bay to Uminonakamichi Seaside Park. The beach is a popular spot for swimming and sports such as volleyball and soccer.
Day 1 / Stop 5 – Fukuoka Tower
Why it's awesome: It's the tallest seaside tower in Japan!
Cost: $8 USD
Food recommendation: Enjoy lunch or dinner with a view at Sky Lounge Refuge inside the tower!
Similar to other large cities in Japan, Fukuoka boasts an iconic tower structure that offers visitors superb panoramic views over the city! This one happens to be unique, as it is Japan's tallest seaside tower! Built in 1989, the 768-ft tower overlooks Hakata Bay.
Fukuoka Tower has a restaurant at the top and three observation decks, with the highest providing full 360-degree views! If you aren't one for heights, then keep your feet firmly on the ground and enjoy dazzling light shows when the tower is spectacularly lit up in the evening. The building really puts on a show with its 8,000 mirrors! No matter where you stay in Fukuoka, you can't miss this tower!
Day 1 / Stop 6 – Atago Shrine
Why it's awesome: One of the neatest shrines in the city.
Cost: Free!
Food recommendation: Step in at Yohira, an izakaya restaurant on the way up to the shrine.
Atago Shrine is one of the prettiest shrines in Fukuoka, and even though it receives fewer visitors than more popular shrines, it is definitely worth a stop on the Fukuoka itinerary! The shrine is dedicated to the deities that keep Fukuoka safe from fires.
The shrine is located on a hillside overlooking the city, which means it also offers sweeping cityscape views, as well as Hakata Bay. The area is also a favored nesting ground for storks, so be sure to look out for them.
As you approach the shrine you can take in the torii gate which welcomes you and then walk up the stairs to get to the main shrine area. This shrine is a little off the beaten track compared to other sites in the city but it is more than worth the effort to get here for the views and a glimpse of some of the religious history of the city.
Day 1 / Stop 7 – Canal City Hakata
Why it's awesome: It's a massive shopping and entertainment complex with waterways and waterfalls.
Cost: Free!
Food recommendation: Do yourself a favor and pick your meal in the Ramen Stadium.
Canal City Hakata is one of Fukuoka's largest shopping and entertainment complexes. Built to resemble a canal, this complex offers plenty of things to do in Fukuoka. Often considered a city within a city, you can stay, shop, and dine here during your time in Fukuoka.
Shoppers will be able to find all sorts of things to buy in one of Canal City's many stores, including anything from unique Japanese keepsakes to designer fashion. There is also a wide variety of restaurants, with the main drawcard being the Ramen Stadium – eight ramen shops with noodle dishes from across Japan, including the local specialty Hakata Ramen!
Insider tip: Visit at night to view one of the amazing fountain shows!
Day 1 / Stop 8 – Yatai Food Stalls, Nakasu Island
Why it's awesome: These small food stands serve up some of the tastiest food in Fukuoka!
Cost: Free!
Food recommendation: There are plenty to choose from, each serving something slightly different.
Spend one day in Fukuoka and you are likely to chance upon plenty of local street food stands. These are called yatai, and no Fukuoka vacation would be complete without grabbing a meal from one of them!
These popular open-air food stands normally only have seating for a few, so they are a sure way to meet some locals as they grab a meal on their way home from work. The yatai serve all sorts of delicacies, but by far the most popular are ramen noodles! In fact, Fukuoka is the birthplace of tonkotsu ramen, or Hakata ramen as it is locally known.
While hours may vary between stalls, they are generally open in the evening until the early morning. The yatai stalls are scattered throughout the city, but there's a large concentration of them on Nakasu Island, where about 20 line the banks of the Naka River. The island is particularly atmospheric during the summer nights and a fantastic place to experience the friendly Fukuoka vibes!
Kushida Shrine | Hakata Machiya Museum | Sumiyoshi Shrine | Dazaifu Tenmangu | Kyushu National Museum | Asahi Brewery Hakata
The second day of our Fukuoka trip itinerary focuses on the cultural heritage of the region and will give great insight into the ways and traditions of Japan. After a lot of walking the day is nicely rounded off with liquid refreshments.
Day 2 / Stop 1 – Kushida Shrine
Why it's awesome: It's the oldest and most important Shinto shrine in Fukuoka.
Cost: Free!
Food recommendation: The unagi at Yoshizuka Unagi just across the bridge is out of this world!
Kushida Shrine is an ancient shinto shrine that dates back to 757 AD! It is the oldest shrine in Fukuoka, containing many unique features, including exquisite carvings of the Chinese zodiac!
The shrine is also famous for hosting the Hakata Gion Yamakasa each July. This is a spectacular two-week festival that includes an elaborate float race, where teams carry heavy wooden floats from the temple to various locations around the city!
The grounds are small but every corner is packed, including a giant float used during the festival and a 1,000-year-old gingko tree, making Kushida Shrine a must-do on any Fukuoka itinerary!
Day 2 / Stop 2 – Hakata Machiya Folk Museum (Hakatamachiya Furusatokan)
Why it's awesome: Get a taste of traditional Japanese culture and indulge in a tea ceremony.
Cost: $13 USD.
Food recommendation: For some tasty food and a drink try Hakata AkaChokobe on Doi-Dori Avenue!
The next stop on our Fukuoka itinerary is to Hakata Machiya Folk Museum, a fun diversion in the Hakata district. Fittingly, the folk museum is housed in one of the city's few surviving buildings from the Meiji era of the late 19th and early 20th centuries!
The Hakata Machiya Folk Museum plays an important role in keeping Japanese heritage in the spotlight and gives unique insight into the culture and traditions of the country. The life and culture of Hakata, mainly of the Meiji and Taisho eras, are introduced from various perspectives at this Museum.
Visitors get a first-hand experience of many Japanese customs and also get the chance to try ancient art forms such as calligraphy and origami! There is also the opportunity to dress in traditional Japanese outfits and masks and partake in a variety of ceremonies.
The museum also houses a number of displays relating to Hakata's many important festivals, as well as a mock-up of the home of a typical merchant family.
Insider tip: A number of cultural displays and traditional theater performances take place at the shrine throughout the year, which makes for an extra special visit!
Day 2 / Stop 3 – Sumiyoshi Shrine (Chikuzen Sumiyoshi)
Why it's awesome: A really significant spot for past seafarers.
Cost: Free!
Food recommendation: Make a stop at Charcoal Fire Barbecued Chicken Recess nearby for some grilled meat.
The Sumiyoshi Shrine is dedicated to the protective divinities of seafarers. In the old days it would have been one of the most important places in Fukuoka, and it was the last in a series of shrines that sailors used to visit before heading out to sea.
The shrine has a particularly impressive main hall, which was rebuilt in a classical style in 1623. The complex also houses a number of other important national treasures, including old manuscripts and documents dating back to the Middle Ages, an ancient sword and a copper ax!
A visit here will also surprise you with exquisite views over the Naka River, and groves of Japanese cedars and camphor trees add to the tranquil atmosphere. The adjoining Sumiyoshi Park also makes for a pleasant excursion.
Insider tip: A number of cultural displays and traditional theatre performances take place at the shrine throughout the year, which makes for an extra special visit!
Day 2 / Stop 4 – Dazaifu Tenmangu
Why it's awesome: An iconic shrine in Fukuoka, that made the city famous!
Cost: $26 USD.
Food recommendation: Stop at Kasanoya for something sweet, half way between the shrine and Dazaifu Station.
Dazaifu Tenmangu is the largest Shinto shrine in Kyushu, and one of the famous Fukuoka landmarks!
There are many Tenmangu Shrines around Japan, but Dazaifu Tenmangu is one of the most important! The Shinto shrine is dedicated to the spirit of Sugawara Michizane, a scholar and politician of the Heian Period. Michizane has been associated with Tenjin, a Shinto deity of education that is very popular among students.
The grounds of the shrine cover some 3,000 acres and are particularly popular with students wanting to pass exams. They can often be seen purchasing small wooden prayer tablets to deposit at the shrine.
The most important of its many structures is the main shrine, the Honden. The structure has been replaced many times, with the current structure dating back to 1591! The site is also notable for its numerous smaller shrines along with the Treasury where many of its most important relics are kept.
Day 2 / Stop 5 – Kyushu National Museum
Why it's awesome: The art and historical artifacts are just as impressive as the building they're housed in!
Cost: $4 USD.
Food recommendation: After walking around the museum, enjoy a meal at the museum's onsite restaurant: Restaurant Green House (Kyushu National Museum).
Anyone who enjoys delving into the past and learning more about local history while traveling will get a kick out of visiting the Kyushu National Museum! The museum is housed in a beautiful, modern building that is a spectacle in itself. When opened in 2005, it became only the fourth national museum in Japan and the first to be built in over 100 years!
The state-of-the-art facility can easily occupy visitors for the best part of a day. It houses a large publicly owned collection of art and historical artifacts that give a glimpse into the island's rich history.
Highlights include displays of prehistoric relics found in numerous archaeological digs, as well as exhibits tracing the long history of the island's importance as a trading link between Japan and nearby China and Korea. Also on display are a number of important national treasures. These include 15th-century art by renowned Japanese artist Masanobu Kano, along with many historically significant documents and manuscripts.
The museum also hosts a café, restaurant, and a well-stocked shop.
Insider tip: A stop here can take up the best part of a day to get through it all, so make sure you give yourself plenty of time to explore at your own speed.
Day 2 / Stop 6 – Asahi Brewery Hakata
Why it's awesome: Why is a visit to a brewery that gives away free beer awesome? That's a silly question!
Cost: Free!
Food recommendation: If you want to take a break from the usual, head to Indian and Nepali Restaurant Manakamana for a delicious curry.
There's only one thing better than good beer, and that's free beer! Good thing there is a brewery right in the heart of Fukuoka, where you can take a free tour of the factory and sample some fresh beer along the way!
Asahi is one of the most famous and popular beers in Japan, with a long-standing history since its inception in 1889. A visit to the Asahi Brewery will allow you a behind-the-scenes look at their beer production process.
You'll be guided through three main sections, taking a look at the raw ingredients used to make beer, the beer-making process, and the bottling and canning lines. Overall, you'll be wowed at the vast scale of production at the brewery!
Right at the end, after working up a thirst, you'll finally be ready for the main event… the beer tasting! Here you get to try up to three glasses of different freshly-brewed Asahi beers, but only 20 minutes to drink them. If you know how to chug, you'll be fine!
Uminonakamichi Seaside Park | Nokonoshima Island Park | Nanzoin Temple | Kaho Gekijou Kabuki Theater
If you plan on spending more than 2 days in Fukuoka then don't worry, there is still lots more to see and do! For your convenience, we have included extra activities to provide the perfect 3-day itinerary in Fukuoka!
Uminonakamichi Seaside Park
This extensive park is home to millions of flowers, offering blooms year-round for seasonal flower festivals.
Swim in the largest resort pool in the west of Japan!
Visit the aquarium or amusement park and enjoy a great adventure for the whole family.
This is only open during the summer, but you can also visit other spots such as Marine World here which is an aquarium with some 450 different kinds of marine life.
Uminonakamichi Seaside Park is a huge leisure park located on a large sandbar in Hakata Bay. In the park, you can enjoy an explosion of colorful seasonal flowers, cultural events, a dip in the Sunshine Pool, and a visit to the aquarium or amusement park!
The biggest attraction in the park is the many beautiful flower gardens that bloom with different colors in every season of the year. The Sunshine Pool is said to be the largest resort pool complex in western Japan! It is only open in summer, but there are still plenty of other things to see and do at other times of the year.
If you feel like having more fun, there is an amusement park to make you feel like a kid again. Let your hair down and enjoy 23 different attractions, including a Ferris wheel and large trampoline! If you enjoy learning about marine life, then head to Marine World and check out over 350 kinds of fish and marine wildlife!
Nokonoshima Island Park
See the vast colors of the island's flower gardens and enjoy a day out in nature.
Wander around the miles of paths on foot on this pretty little island.
There are campsites and cottages available if you wish to spend a night on the island.
This stop on the Fukuoka itinerary is best experienced with lots of free time, as you can easily spend half a day journeying to the island and back!
Nokonoshima Island is a small Eden in Hakata Bay, well-known for its beautiful kaleidoscope of flowers through the seasons. A 10-minute ferry ride from Meinohama port is all it takes to get to the island, which is best explored on foot. When on the island there are great views of the city looking back over the water!
Nokonoshima Island Park is a great place to take the family on your Fukuoka itinerary. There's a playground near the bed of seasonal flowers where children can play, and a barbeque area if you have time to grill some meat.
Magically, the parks colors change with the seasons, from seas of pink and white cosmos flowers in October to rows of golden sunflowers blooming after the end of the rainy season in July. In the warmer months you can even pick your favorite flowers to take home with you!
If you feel like spending a night or two, there is a campsite with a few spaces to pitch a tent. This is great for those backpacking through Japan. There are a host of other activities that take place on the island, such as pottery and tea ceremonies too!
Nanzoin Temple
19th Century Buddhist temple complex with loads of sacred sites.
The temple has the largest bronze statue of Reclining Buddha in the world!
Breath in the fresh mountain air and get in touch with your spiritual side.
One of the most visited Fukuoka points of interest is the Nanzoin Temple, located just nine miles east of the city. It is the most important Buddhist shrine in the prefecture, attracting more than a million pilgrims and visitors annually!
The main attraction of the temple is undoubtedly the massive bronze statue of the Reclining Buddha, erected in 1995 and said to be the largest bronze statue in the world! It is even longer than the Statue of Liberty in New York City!
The more adventurous can enjoy a pleasant walk to the site along a shady hillside trail from the quaint village of Sasaguri. The clearly-marked route is notable for its many smaller statues of Buddha, as well as its picturesque streams, bridges, and gardens. For a speedier route, Nanzoin is a three-minute walk from Kido Nanzoin-Mae Station on the JR Sasaguri Line.
Kaho Gekijou Kabuki Theater
A fantastic old traditional Japanese playhouse in the small town of Iizuka.
Hosts authentic kabuki performances!
The only remaining theater of its kind in the region.
Located in Iizuka, Fukuoka Prefecture, the Kaho Gekijo Kabuki Theater offers authentic kabuki performances throughout the year! The theater also hosts the Zenkoku Zacho Taikai, where elite kabuki performers congregate to perform a day's worth of shows.
If you can't catch a show then you are free to wander around yourself or join free guided tours to get a backstage glimpse of the stage. While guided tours are only offered in Japanese, the many visual displays and hands-on activities are well worth the small entrance fee.
Built in 1931, the Kaho Gekijou was modeled on the traditional kabuki theaters of the Edo period. Its architectural style resembles that of traditional Japanese castle architecture and bears much similarity to pre-Edo period temples.
The region of Chikuho was once home to 48 kabuki theaters but following the collapse of the local economy, all but the Kaho Gekijo Kabuki Theater were shut down.
While it may not be the biggest, the theater can house 1,200 occupants and features a large circular revolving stage that is manually rotated by 12 men during shows! You may even be offered a chance to turn the wheel during your tour. The two hanamichi also characteristic of the Edo-kabuki architectural style are used by the actors to enter and exit the stage.
Overall, Fukuoka is a safe city with a low crime rate and friendly residents that only add to the attraction of the city. However, some petty crimes and theft do occasionally occur as in any other major city, so tourists should keep an eye on their valuables.
Fukuoka rarely suffers earthquakes and those that do occur are minor. The nearest active volcano is down in Nagasaki. Fukuoka is also comparatively sheltered, typhoons rarely hit with the force they thump other cities in Kyushu. The city is well stocked with modern hospitals.
Taxis are licensed and safe, single women should not feel concerned about taking them. It is safe to walk alone through the city, but women should take precautions when alone in unfamiliar areas, just to be on the safe side.
Don't Forget Your Travel Insurance for Fukuoka
World Nomads' mission is to support and encourage travellers to explore their boundaries. They offer simple & flexible travel insurance, and safety advice to help you travel confidently.
They've been doing it since 2002 – protecting, connecting, and inspiring independent travellers just like you.
Get a quote below or read our in-depth review!
World Nomads provides travel insurance for travelers in over 100 countries. As an affiliate, we receive a fee when you get a quote from World Nomads using this link. We do not represent World Nomads. This is information only and not a recommendation to buy travel insurance.
If you are looking to use Fukuoka as a base for exploring the countryside or for seeing the rest of Kyushu, check out these great options for day trips from Fukuoka!
Highlights of Yamaguchi! Karato Market, Tsunoshima & Motonosumi Inari Shrine
Get a glimpse of Yamaguchi in Japan's Chugoku region! You can't leave Kyushu without visiting the region's most popular sites including Akama Shrine, Karato Sea Market, Tsunoshima Bridge, Motonosumi Inari Shrine and Amagase Park.
The Akama Shrine, with good views of the sea, was built to commemorate the spirit of Emperor Antoku who died at an early age. Karato Market is a popular seafood market with a welcoming atmosphere and loads of interesting seafood dishes!
The 1,1 mile Tsunoshima Bridge traverses the blue sea and provides amazing views of Amagase Park's landscape! Motonosumi Inari Shrine is one of Japan's most spectacular sites, famous for its 123 red torii gates that lead up a cliff overlooking the Japanese Sea!
Private Tour – A Cycling Tour in the Great Nature of Itoshima, Fukuoka!
Itoshima is a popular tourist destination just an hour away from Fukuoka city. It's a great place to enjoy a leisurely cycle around and visit some of its most scenic viewpoints.
Cycle through tranquil rice fields and a river, slowly winding your way to the ocean. Once you arrive at the beach, you'll be treated to a scrumptious seafood barbeque! After the meal, try to spot some unusual natural formations, including a rocky island and wooden tunnel.
On the way back stop at a souvenir store and cafe before ending your pleasant cycle.
Japan Takachiho Gorge Full-Day Private Tour
Re-energize your spirit with a trip through Kyushu's breathtaking natural landscape! You'll visit the popular mystical sites of Takachiho Gorge, Takachiho Shrine and Kunimigaoka Observatory.
Takachiho Gorge, located in the next door prefecture of Miyazaki, is a romantic paradise near the town of Takachiho. Renowned as one of the most beautiful places in Kyushu, the geologically unique gorge is a must-see on any Kyushu itinerary!
While walking along the trail listen to ancient myths and legends about the striking rock formations. Also included in the itinerary is a visit to the Takachiho Shrine and Kunimigaoka Observatory.
Yufuin and Kurokawa Onsen Scenic Hot Spring Tour from Fukuoka City
Indulge in a relaxing dip in a natural hot spring and soak up Kyushu's magnificent natural scenery on a tour of the Yufuin area! We also highly recommend a walk across Kokonoe Yume, Japan's highest suspension bridge!
Visit the scenic town of Yufuin, renowned for its natural beauty and quaint antique shops that line the main street. Then walk across the grand suspension bridge at Kokonoe Yume, before arriving at Kurokawa Onsen Village.
This picturesque village is famous for its natural hot springs, which you are encouraged to experience at your own will.
Kumamoto Castle & Yanagawa Tour
Explore Kyushu's unique cultural heritage and beautiful landscapes with a visit to Kumamoto Castle and Yanagawa! You'll discover the colossal structure of Kumamoto Castle, enjoy a river boat ride in Yanagawa, and relax in a beautiful Japanese garden.
Kumamoto Castle is a magnificent fortress and one of the three greatest castles in Japan! Constructed in 1601 it is a must see when visiting Kyushu.
Yanagawa is a town with an extensive network of canals, and for this reason is referred to as the little Venice of Japan. Take a break in Suizenji Jojuen Park, a traditional Japanese garden landscaped around a natural spring pond, originally the site of Suizenji temple.
Find out what people want to know when planning their Fukuoka itinerary.
Conclusion
By now you should have all the information you need to have a great trip to Fukuoka!
Fukuoka may well be Kyushu's most popular city to visit, and you'll easily see why. Its long history, cultural heritage, impressive shopping malls, beautiful scenery, and amazing cuisine combine to make Fukuoka a great holiday destination!
Fukuoka is a fantastic base from which to see more of Kyushu. Don't miss out on the opportunity to take a day trip and go exploring through the countryside if you have enough time! Alternatively, if staying in the city is more your thing, a Fukuoka walking tour will quickly get you orientated in the city.
---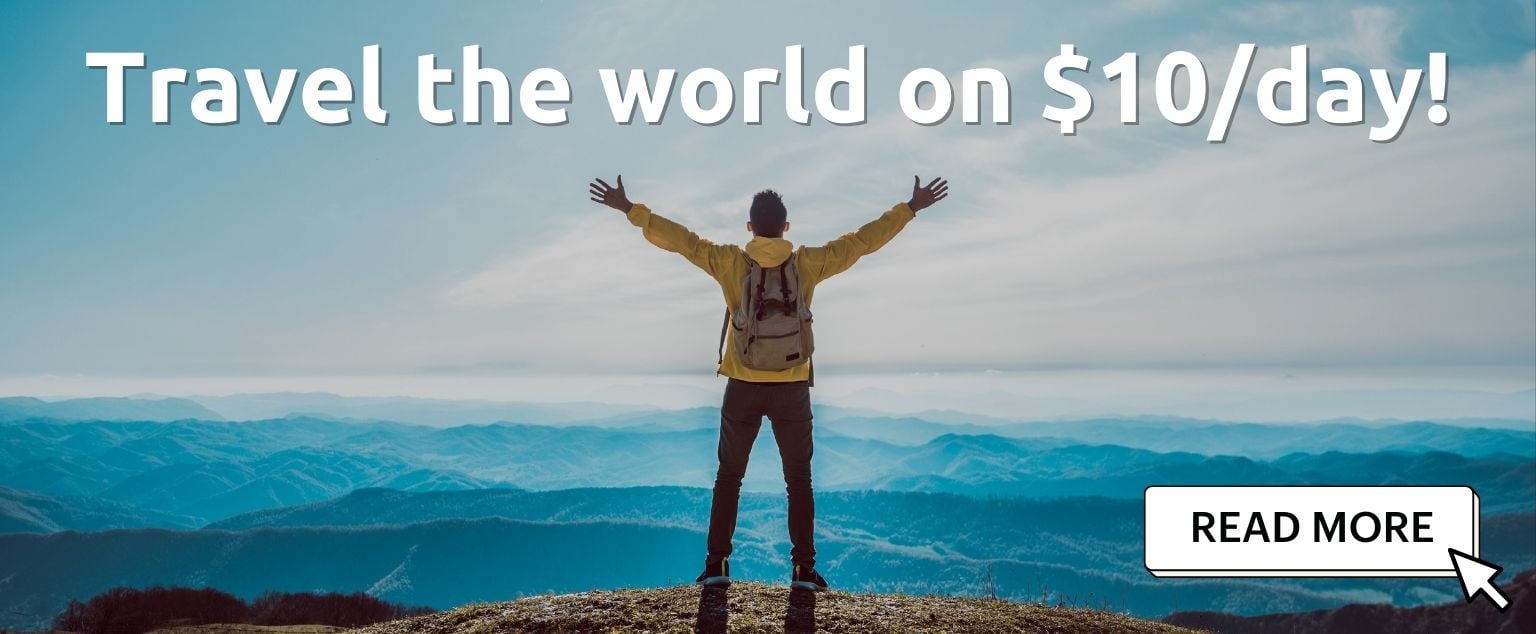 And for transparency's sake, please know that some of the links in our content are affiliate links. That means that if you book your accommodation, buy your gear, or sort your insurance through our link, we earn a small commission (at no extra cost to you). That said, we only link to the gear we trust and never recommend services we don't believe are up to scratch. Again, thank you!