When it comes to the best cities in the world, New York is, obviously, top of the list. It's hard to deny the gloriousness of the Statue of Liberty, the lush beauty and massiveness of Central Park, and the beautiful chaos of Times Square. Even watching everything from afar can hitch your breath.
However, these popular and utterly famous tourist destinations aren't the only reason for the city's fame. There are many beautiful spots in this sprawling city that go unnoticed and unseen. There's the parts of New York that everyone sees, and then there's hidden New York. And uncovering the latter is an equally, if not more, thrilling experience.

Unlock Our GREATEST Travel Secrets!
Sign up for our newsletter and get the best travel tips delivered right to your inbox.
What's New York City Like?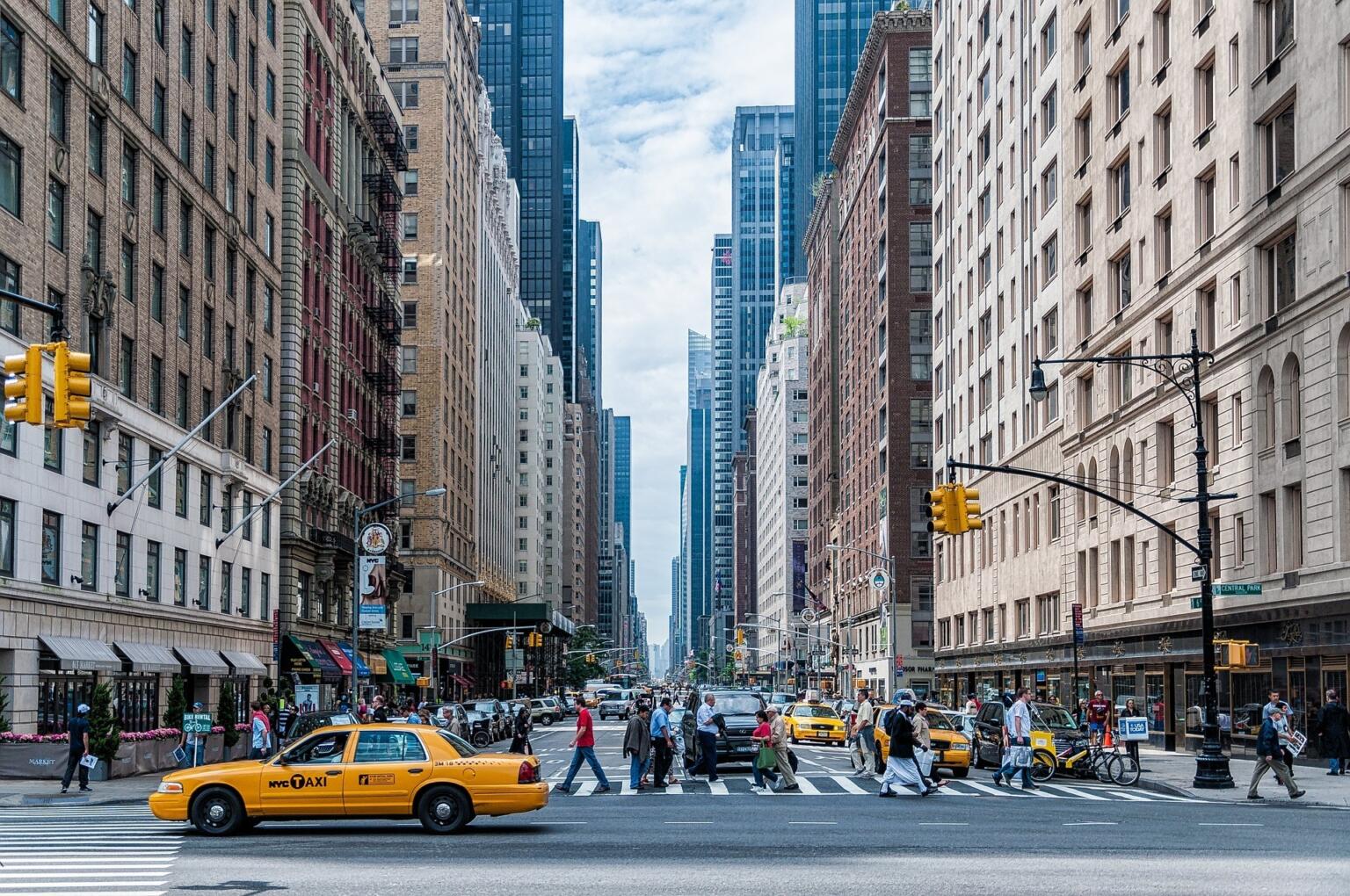 New York is a traveler hub and brimming with iconic destinations. It so incredibly popular that even international travelers who have never been to the city know what's what. The steel, glass, and modern skyscrapers are the side of New York City that is often depicted in movies, books, and pop culture. However, there's a whole lot more to NYC!
As well as Michelin Restaurants, there are streetside vendors and local merchants, who have their own fan-following and long queues. There's an impressive art community and their magnum opuses found on street corners, subway stations, and dark alleyways. Old and historic buildings might be ignored but they are glorious!
And let's not forget the most jarringly unique neighborhoods, so distinct that they don't quite fit the picture of NYC we have in our minds, but there they are, in the heart of the city or around quaint neighborhoods.
Make sure you add some lesser known spots to your NY itinerary to get the full city experience.
New York is no ordinary city, neither are its inhabitants! You simply cannot fit such a vibrant destination into a neat little box consisting of typical tourist spots. To assist you in really exploring this jewel box of a city, here's our list of the best-hidden gems in NYC.
A Glimpse Into The Past – Stone Street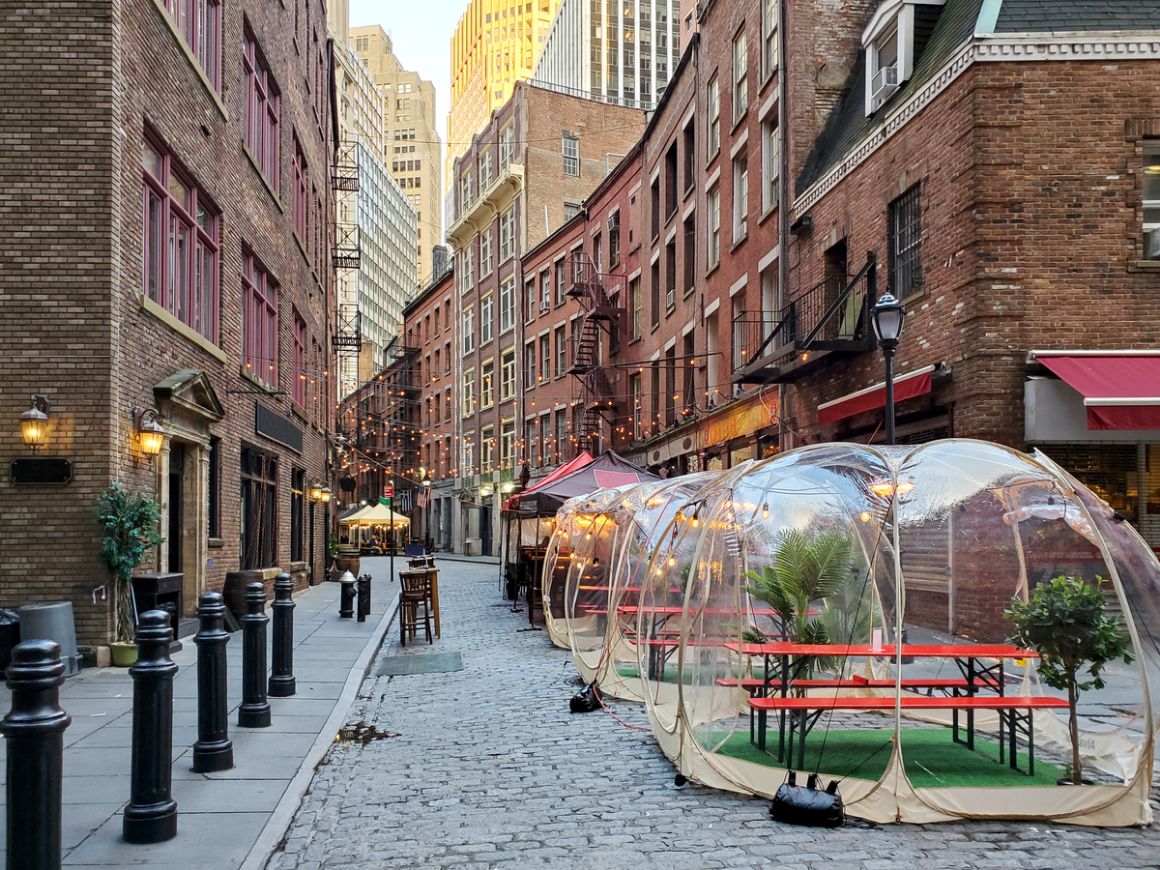 In the financial district of NYC, Stone Street gives a glimpse into the past, and feels like you've been transported back to old Europe. This is one of those secrets of New York that hides in plain sight. Right in the heart of Downtown Manhattan, it was the first street in the city to be lined with cobblestones. At the time, New York wasn't yet the incredible place we know, it just a small Dutch farming village called New Amsterdam.
To preserve this old and beautiful street, no cars are allowed. Food vendors line the street, alfresco dining areas seat the merry guests, streetlights illuminate the entire block, and multiple historic buildings hide behind the skyscrapers. If there's one place in NYC where you can stroll freely without worrying about the ever-busy traffic, it is here.
As a cherry on top, there are some amazing walking tours that you can join with guides portraying historical figures walking by your side.
The Subway Secrets of NYC – Life Underground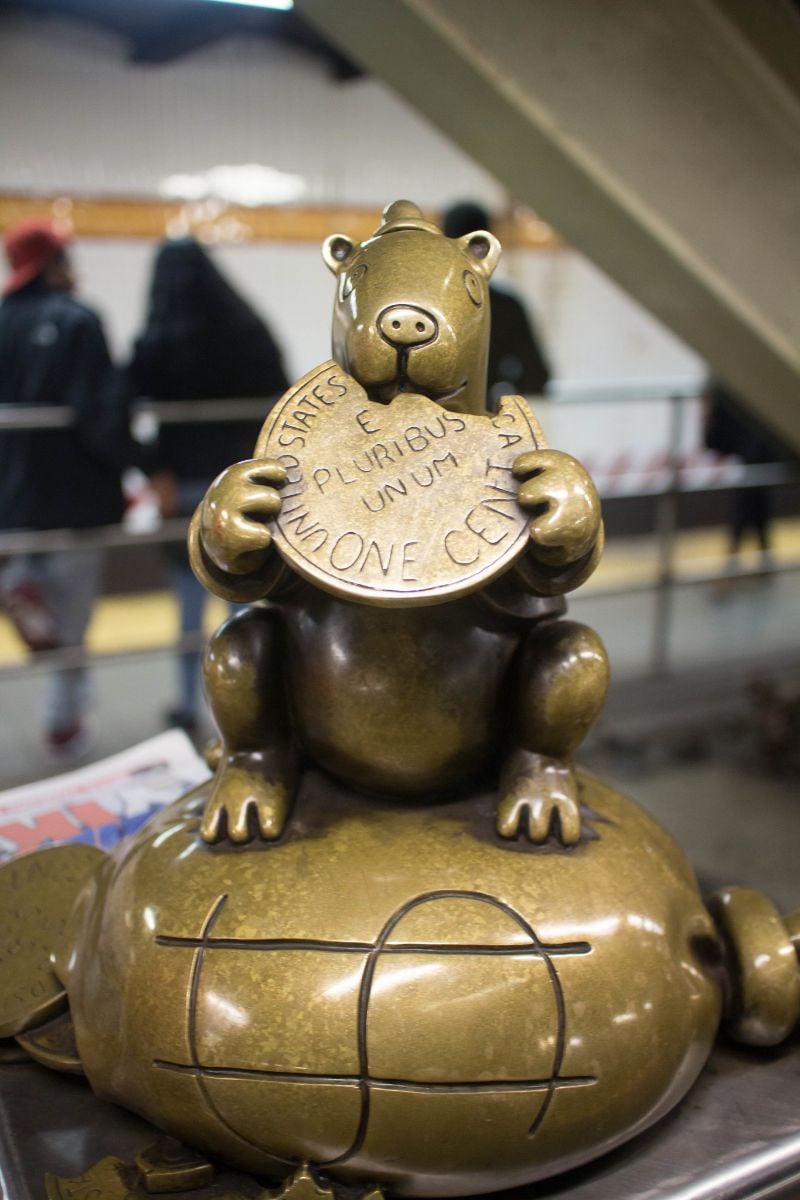 No matter where you stay in New York, you are bound to take the subway at least once.
Want to embark on an unlikely adventure in NYC? Keep your eyes peeled in the city's subway between 14th Street and 8th Avenue for captivating bronze sculptures. These quirky installations are the works of the artist Tom Otterness, and a part of a cartoonish series called "Life Underground." The sculptures illustrate the people of New York from all walks of life. It even illustrates some urban myths, including NYC's famous sewer alligator!
Representing class and culture, with distinct attire differentiating between blue-collar workers, white-collar workers, radicals, and rich people these charming sculptures sure have a way of putting a smile on your face.
A Topside Secret – 620 Loft and Gallery
It is interesting how the majority of the tourists make their way to the Rockefeller Center but few dare to venture higher up towards the roof, where a secret garden with a beautiful close-up view of St. Patrick's Cathedral, and the Fifth Avenue awaits you. There are two ways to witness the grandeur of the expertly manicured rooftop garden. You can either book it for a special event that you are planning in New York, or you can spot it from the top of the Rock Observation Deck.
The Architectural Jewel – Warren Place Mews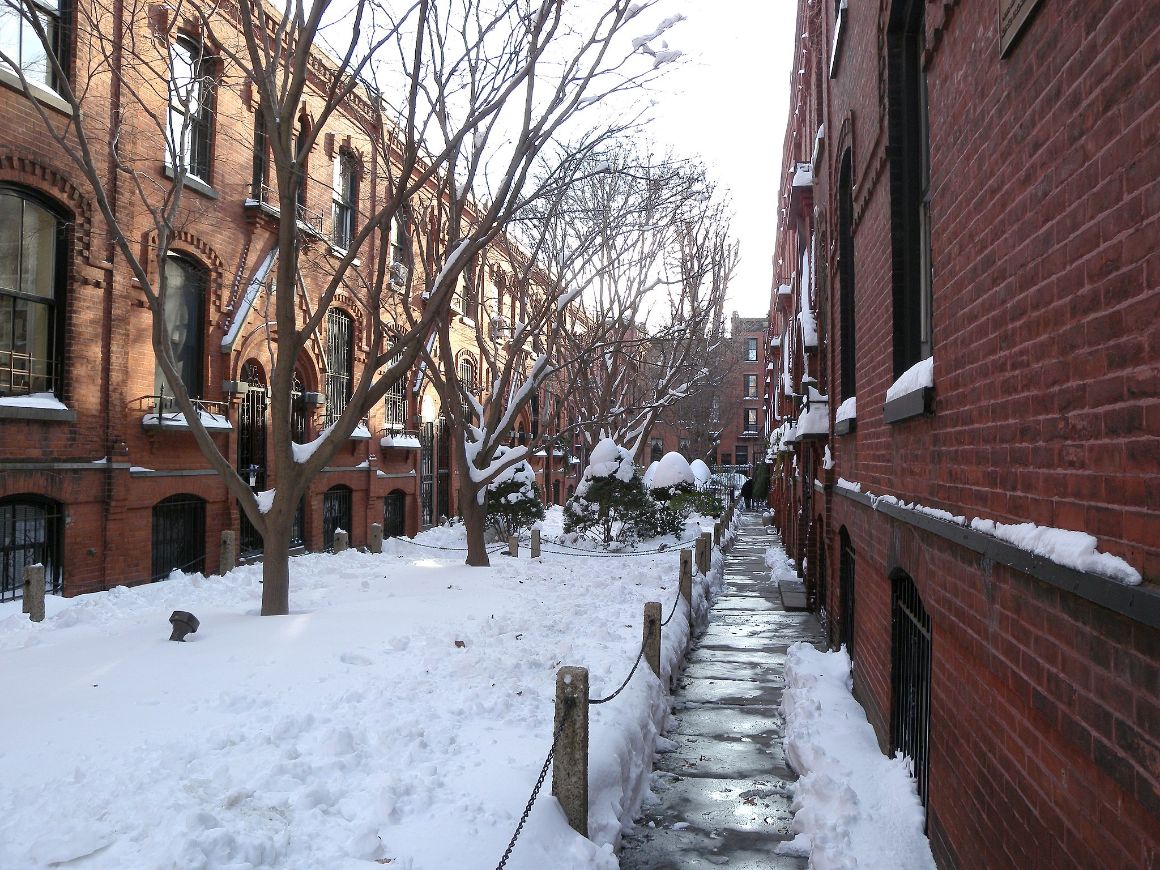 Located between Warren and Baltic Street, Warren Place Mews is one of the finest hidden places in NYC. You would need to know it is there in order to find it! As you look around NYC's most picturesque neighborhood, with townhouses all joined together, you'd have to remind yourself that you are still in Brooklyn and not in old England.
What makes this street so special? The red brick structures that stretch over the entire block are historic gothic–Victorian houses with ornamental brickwork, sharply-peaked doorway arches, and a rich old-world charm.
Here's the irony – this row of houses were built in 1878-1879 as a housing development for the working class. Today, they are owned by the rich and elite of NYC, are gated, and hardly ever up for sale! This is why, if you head over to this hidden treasure of NYC, you should be respectful to the residents living there.
The Top Historical Secret Of New York – The Met Cloisters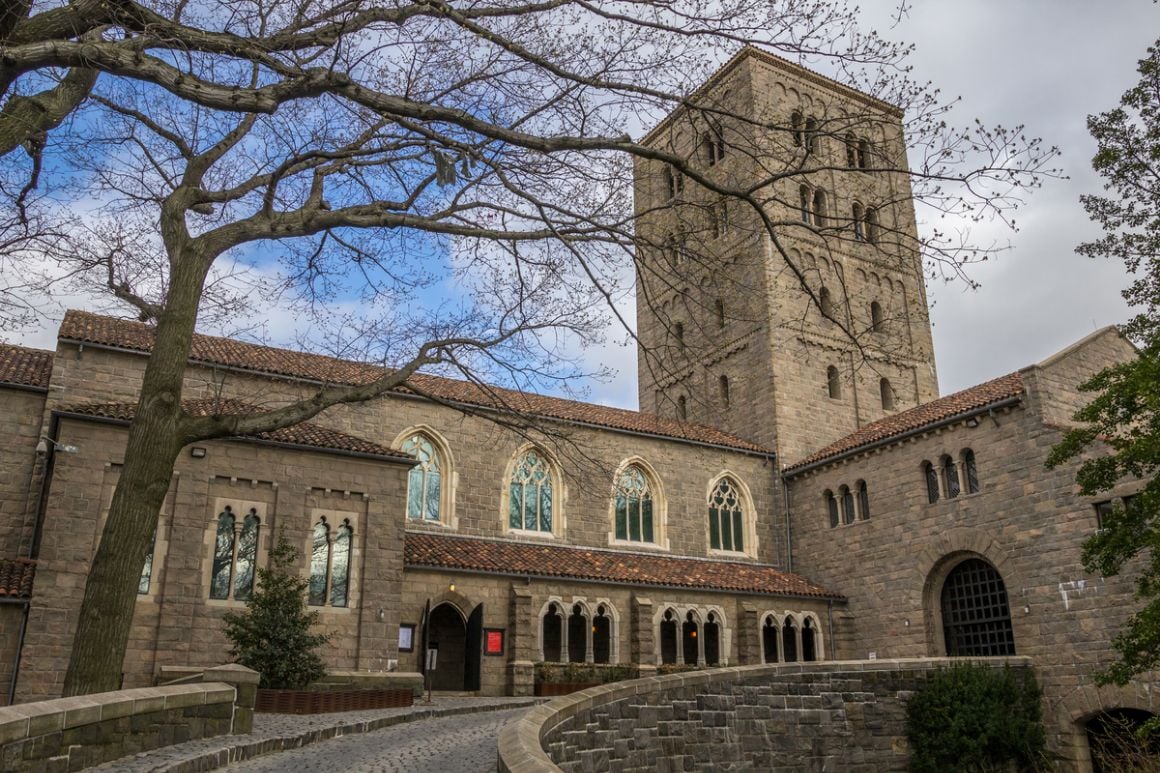 Would you believe it if we told you that amidst New York's skyscrapers and busy roads is a medieval castle? A long and winding wooded pathway atop a hill in Manhattan will take you on a journey to the Middle Ages.
The Met Cloisters is one of those secret places in NYC that is desperate to stay hidden. The castle, with its covered pathways, manicured gardens, stained glass, central square, manuscripts, and tapestries from the 12th, 13th, and 14th centuries, contains elements from original European cloisters.
It is tucked away within Fort Tryon Park, with the Hudson River right across from it giving you amazing views and a true sense of seclusion.
Book a tour in advance to skip the line and enjoy this New York hidden gem without any hassle.
Nature as an Art – The New York Earth Room
Most of us would never have given much thought to soil.. but put lots of it -280,000 pounds to be exact– in a room and we'd begin to recognize it for its beauty.
That's exactly what artist Walter De Maria did in 1977 in a random room of a New York Soho loft, which not only made this NYC hidden gem an enigmatic art but also somewhat iconic. Initially, the Earth Room with a 22-inch-deep layer of soil was supposed to be temporary, but following its success, the art piece became permanent.
While quite famous in the art community, few locals and tourists are aware of this spot, which makes it all the cooler to visit.
The Deadliest Street – Bloody Angle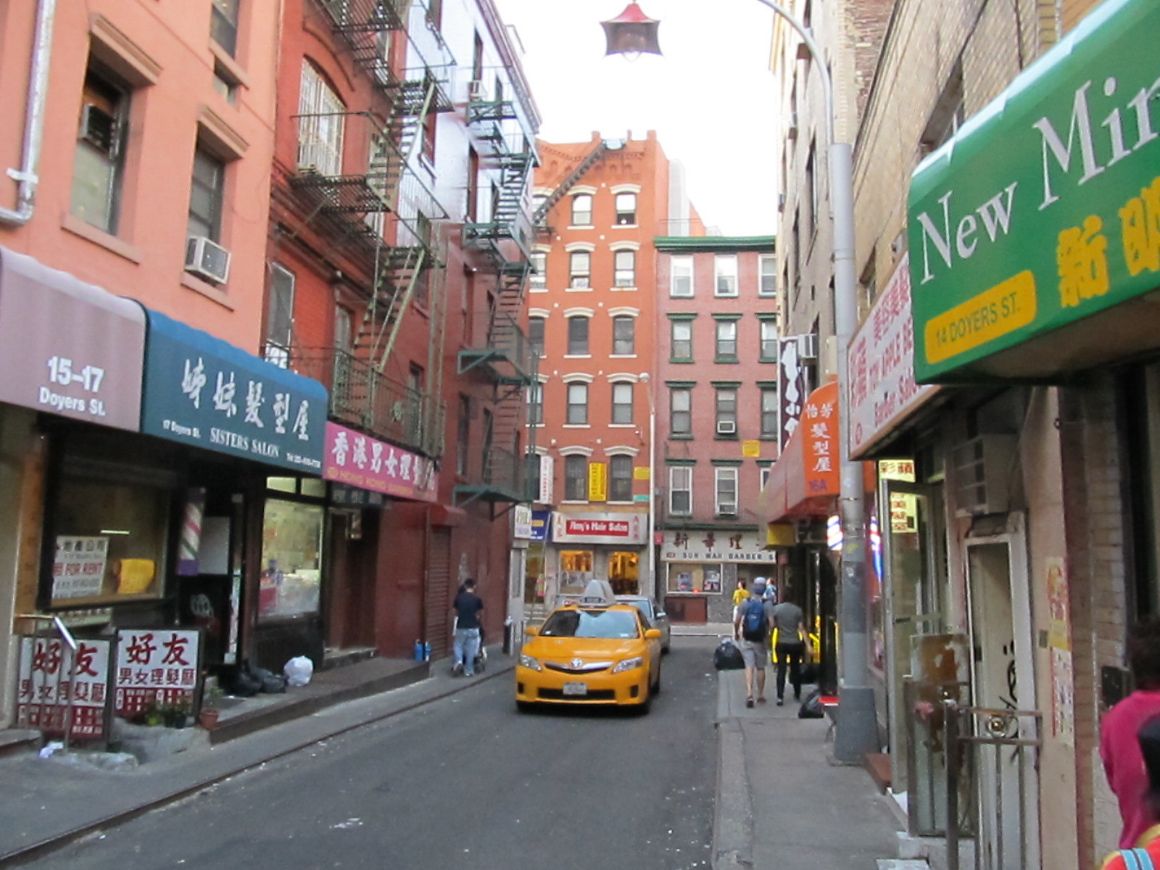 When you set out to explore the secrets of NYC, you are bound to stumble upon a few places with a blood-chilling history. The Bloody Angle is the nickname of Chinatown's Doyers Street, which was once painted red by a notorious gang war between Hip Sing Tong and Leong Tong.
The street is one block long with a sharp, almost 90-degree bend in the middle earning it its name. This bend was notorious as a perfect hiding spot for hatchet-carrying criminals to take their next victims by surprise. No other intersection in NYC had witnessed more murders than this one! Of course, NY is much safer nowadays.
While the street doesn't look the same as it did during its crime-ridden days, it is still super cool to visit. If you wish to stroll where the gangsters once roamed, a walking tour is the best way to see where some of the worst criminal acts took place.
Don't forget to visit Nam Wah Tea Parlor, the popular restaurant known for being the first to bring Dim Sum to New York.
A Unique Shopping Experience – The Evolution Store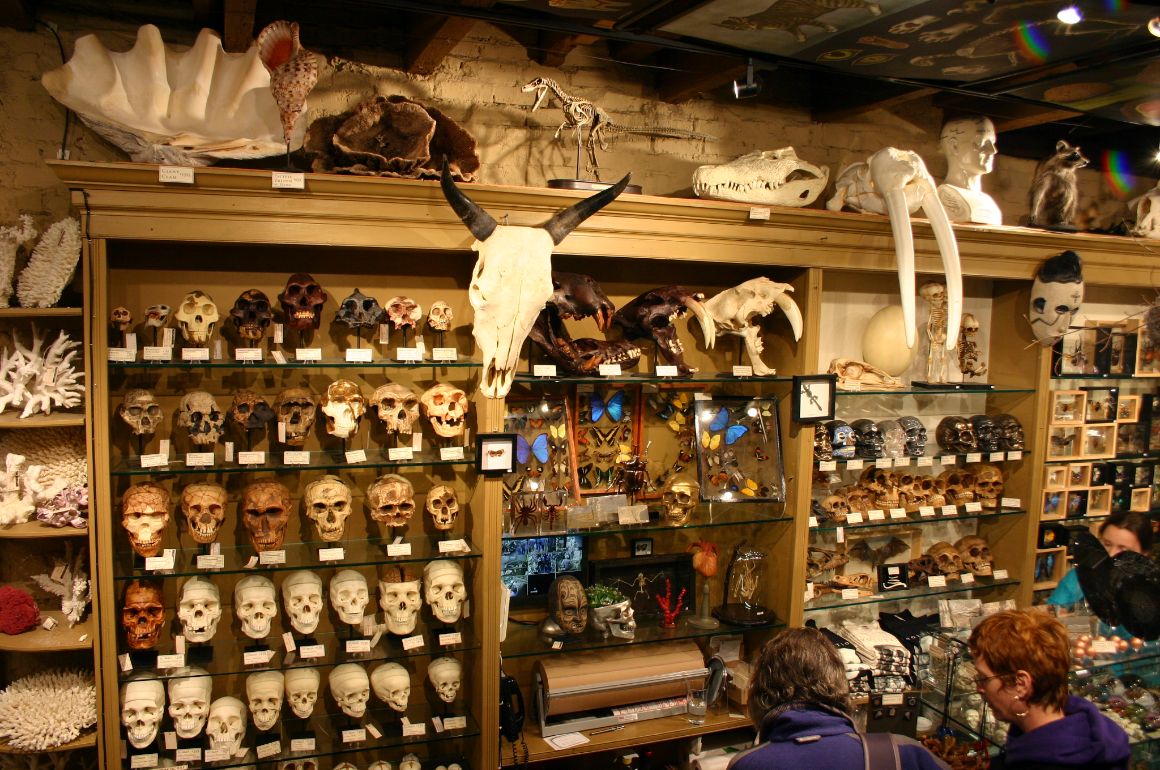 Sitting in Manhattan's SoHo art district, is a purveyor of the strange and curious. A huge collection of artefacts houses weird and wonderful items like a shark in a jar, cobra vertebrae bracelets, bat skulls, cat skeleton, and Asian forest scorpion in a resin, just to name a few.
Whether you are a curious tourist on a quest to uncover the 'hidden New York' or an enthusiast of natural history collectibles, you'd find yourself in awe of the Evolution Store and everything under its roof.
Is This the Best Daypack EVER???
For History Enthusiasts – Fort Tryon Park
Fort Tryon Park is no ordinary spot in NYC. Since most people don't know about its cool history, it remains one of the top hidden gems in NYC. If you don't have time to read up, take a walking tour with a well-informed New Yorker to truly enjoy the experience.
The park is built around massive stone arches that are the remains of the once glorious Tryon Hall mansion, built by a wealthy Chicago industrialist. It was later purchased by John D. Rockefeller Jr. and then eventually burnt to the ground.
Long before it was a Tryon Hall mansion, the area was a battle site during the Revolutionary War. Before that, it was occupied by a Dutch community, and before that, it was called home by a large population of Native Americans.
The last thing you'd expect as you are taking a stroll in a Manhattan office building is to find a whole forest! But that's what makes NYC so special!
Located inside the Ford Foundation building, surrounded by steel and glass walls that stretches from the floor up to its top 12th floor – this tropical rain forest has a lush garden of magnolias, water pools, and dwarf shrubs. And it is pretty much authentic because the roof collects the actual rainwater and then turns it into a steam condensation that waters the plants and fills up all the pools. This is one of the most intriguing New York hidden gems, and must not be missed.
Something Bone Chilling – The Smallpox Hospital on Roosevelt Island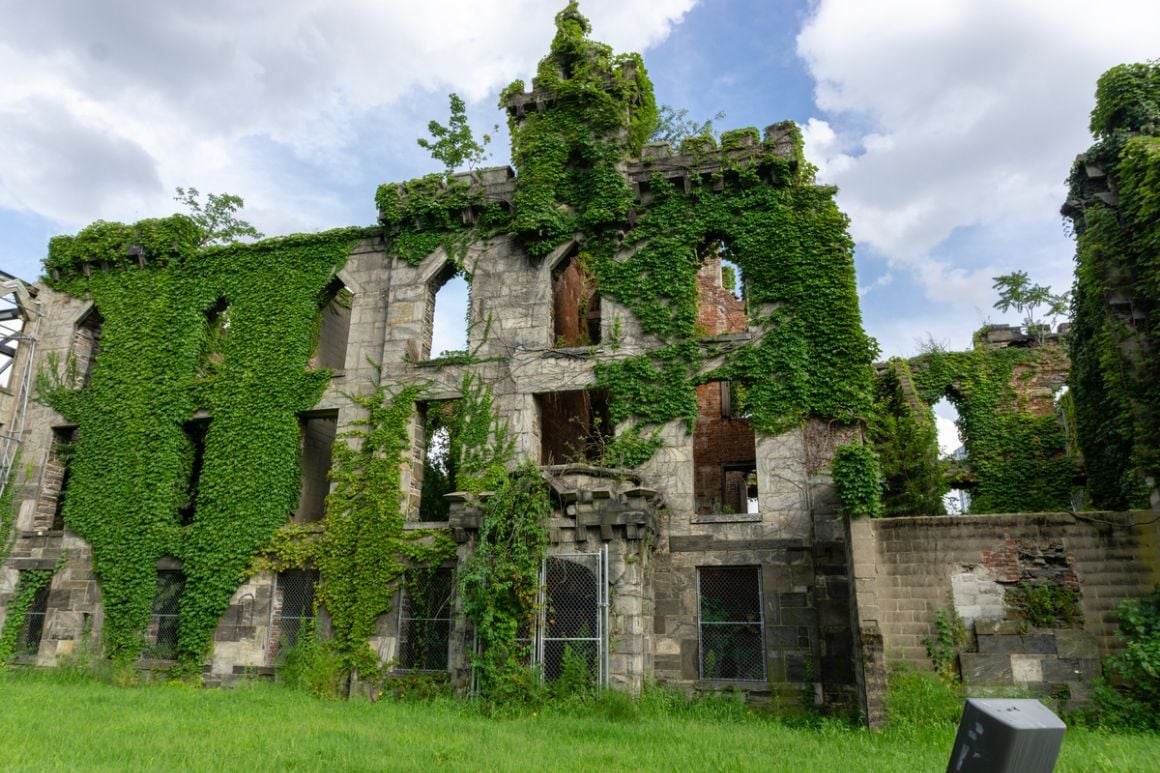 Not only does this hidden gem in NYC have an interesting history, but the Gothic Revival architecture is incredible. Located on the southern end of Roosevelt Island, the hospital was built in 1856 as a treatment center for smallpox in NYC.
This facility was designed by the architect of St. Patrick's Cathedral, James Renwick Jr, hence the gothic revival style. In 1875, it was turned into a nurse's dormitory and eventually became an abandoned building until 1950.
With the fact that it was abandoned for so long, and was once a place of death and despair, adds a spooky factor. While there are several ghost-sighting rumors, these days you'll find a hell of a lot of cats there! The Renwick Hospital is one of the best-kept secrets of New York City.
A Modern History – Woolworth Building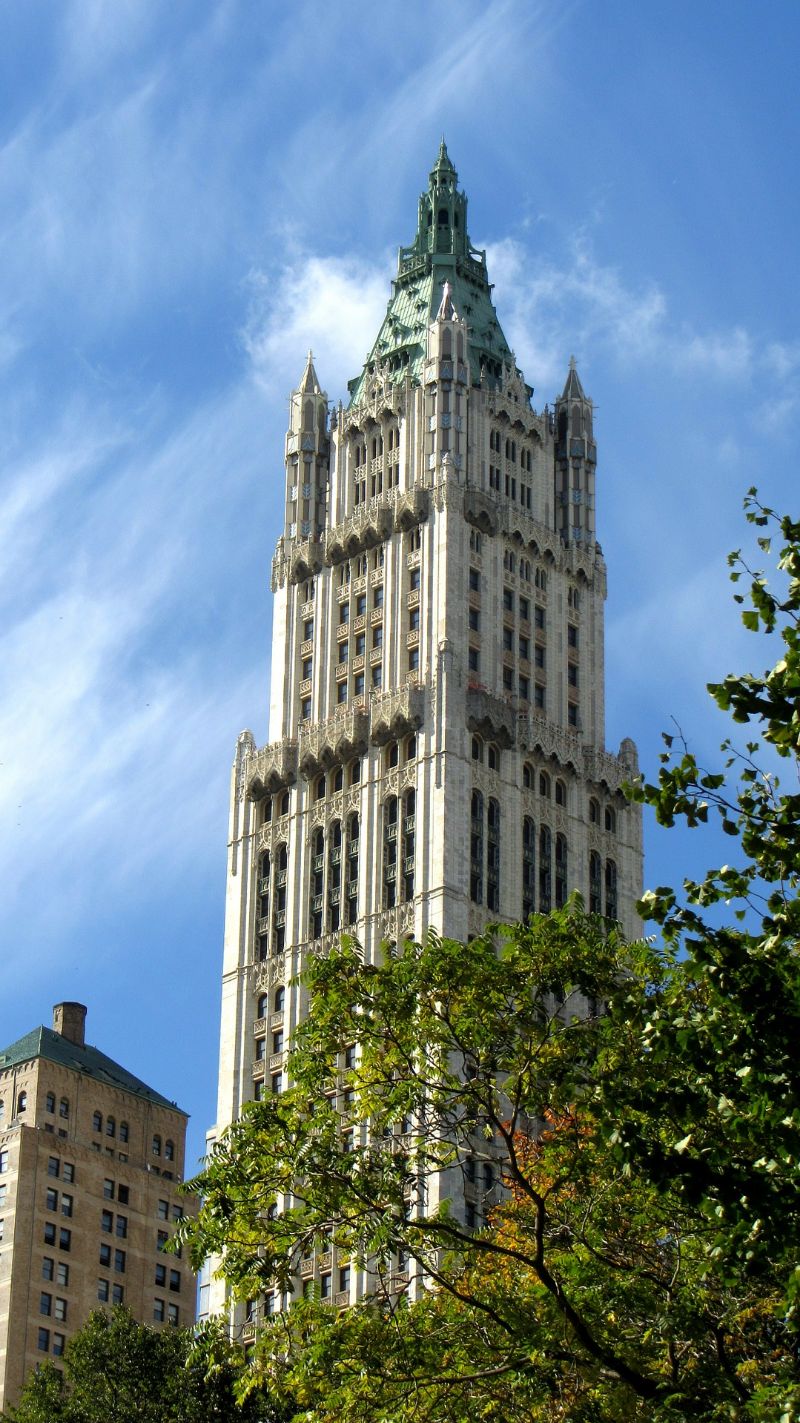 If you are in the city to admire its steel and glass glamor, you cannot miss out on this 109-year-old hidden gem in NYC.
The Woolworth Building was designed by architect Cass Gilbert, and is one of the earliest skyscrapers –and once, the tallest – in NYC. Unlike modern buildings, it is strongly inspired by gothic revival architecture, which makes it a designated landmark.
A Trip to England in NYC – Forest Hills Garden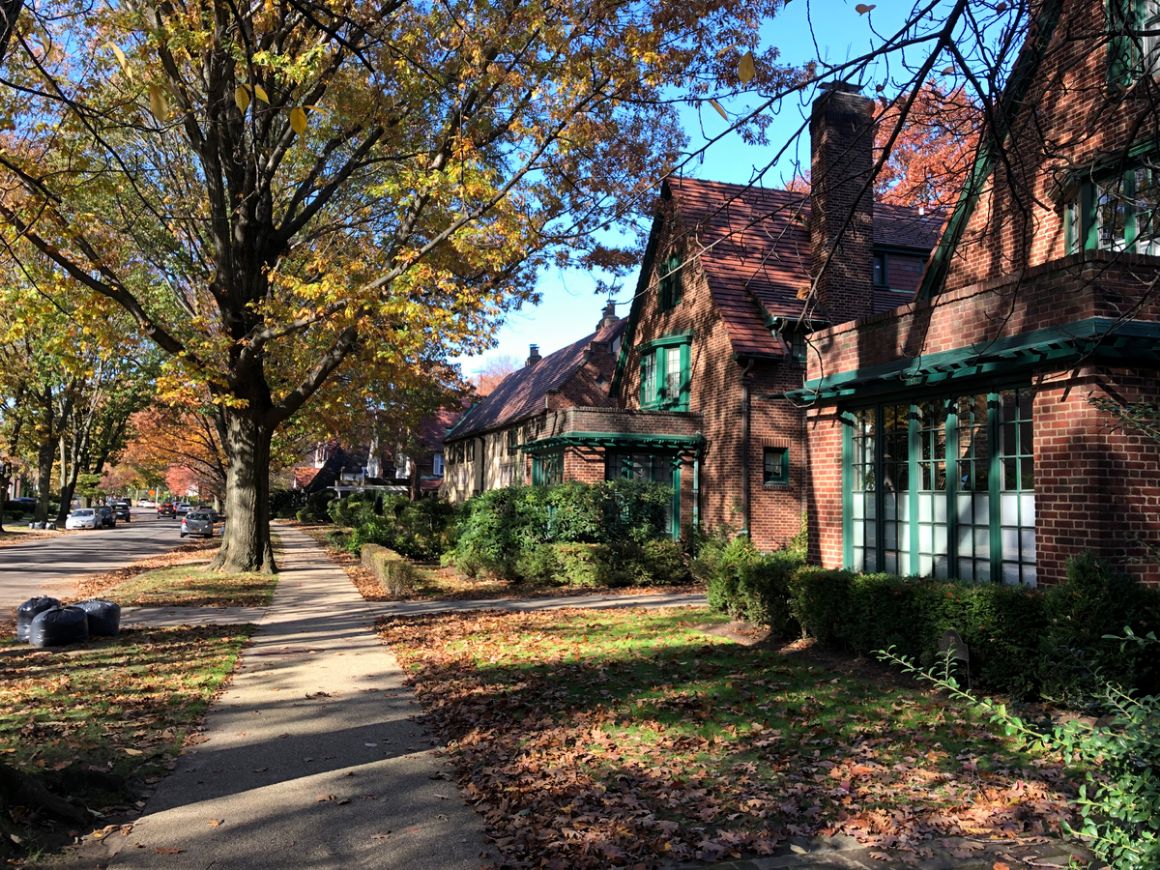 NYC is full of surprises – one minute you're in Chinatown, next, you're in an old English village. One of the many secrets of New York is its charming Tudor Enclave in Queens.
Developed in 1909 by architect Grosvenor Atterbury and landscape architect Frederick Law Olmsted Jr., this village has independent half-timbered Tudor mansions, winding streets, a town center, and a train station. Despite a lot of pressure from the modern world, the village still maintains its architectural integrity and remains a secluded harmonious community where everyone knows everyone and kids play outside, almost like it's a different era.
The Best Place to Explore in NYC – Ramble Cave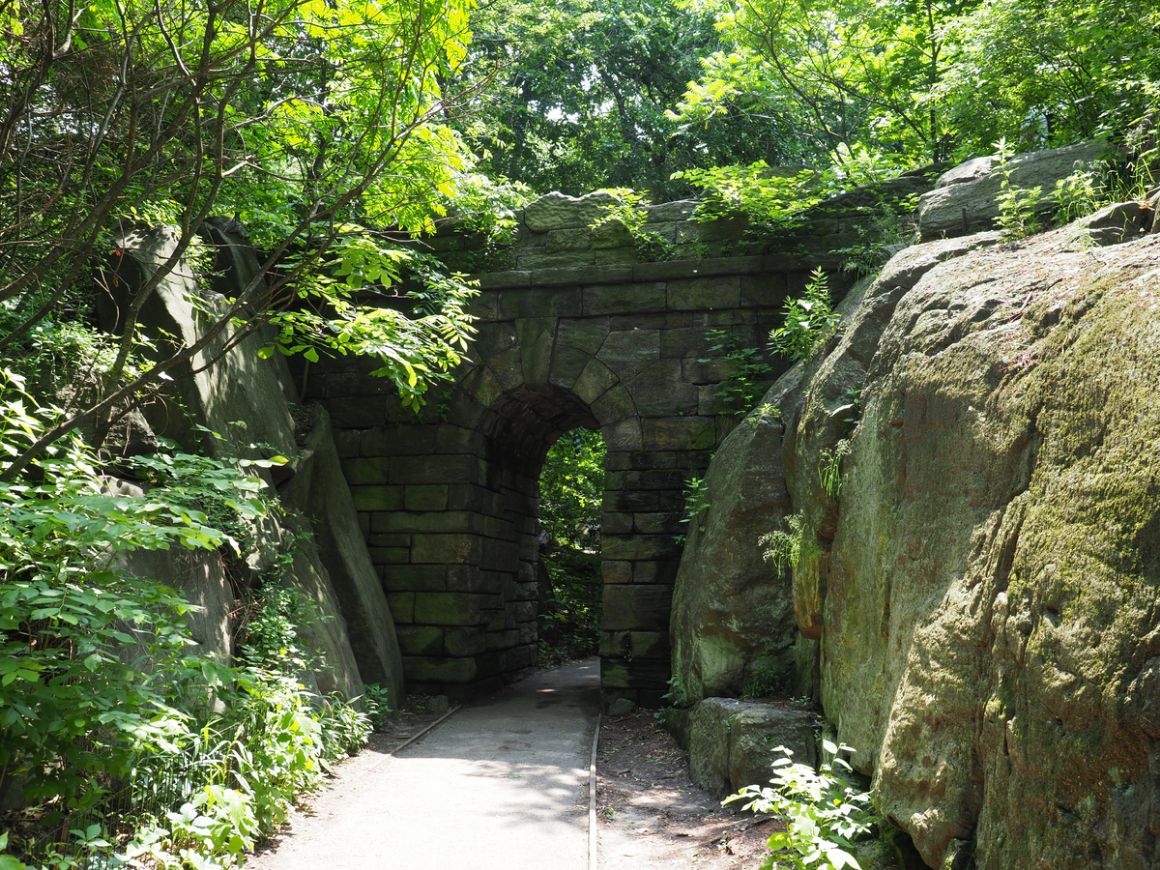 When you think of New York, Central Park will be one of the first things that comes to mind. It is, undisputedly, one of the most popular places in NYC and one of the must-visit spots. Why is it on our list, you might wonder? Central Park is ginormous, so much so that a large number of hidden treasures are found within, including Ramble cave.
It is no ordinary cave, as it was once inhabited by Native Americans.
Unfortunately, in the 1920s a murder occurred near the cave which led the authorities to seal it off permanently. However, the steps remain and those who know about this secret place can go out to look for it, while others pass by unaware.
A Hint of Italy in The Bronx – Villa Charlotte Bronte
In the Bronx's sleepy neighborhood of Spuyten Duyvil, sitting on the edge of a cliff, alongside the Palisades and overlooking the Hudson River is a charming Italian-style villa built in 1926. The Villa Charlotte Bronte consists of 17-units of duplexes and triplexes, all different from each other.
The Villa truly depicts Italian architecture with its sunken courtyards, beautiful balconies, hedge-lined paths, cathedral ceilings, and arched staircases.
Ironically, the villa has nothing to do with Charlotte Bronte personally, but is named after her for its romantic, idyllic architecture and location. It is one of the best-kept secrets of New York City and has an obsessive fan following. Residents who have been living there for generations are always trying to ward off hundreds of prospective buyers.
A Decade-Old Immersive Experience – The Dream House
If you are on the lookout for secret places in NYC that are somewhat bizarre, trippy, and artistic, you must check out the Dream House.
This work of art by La Monte Young and Marian Zazeela will pull you deep into the ever-changing world of light and sound. There is no fanfare around it, and you might even stumble upon it randomly as you're strolling down Church Street in Tribeca.
The cryptic black door with a sign that simply says The Dream House, opens into a room filled with neon reflections of light and sound waves that keep fluctuating and immersing you in a dream landscape. It is truly an otherworldly experience that clears your head like nothing else.

Our GREATEST Travel Secrets…
Pop your email here & get the original Broke Backpacker Bible for FREE.
The Mysterious Bookshop
You can't claim to have uncovered all the secrets of New York unless you have been to the Mysterious Bookstore belonging to an equally mysterious owner.
In 1980, Otto Penzler, a German-born American editor and publisher of mystery fiction, realized that his collection of first edition novels had gotten a little out of hand. He needed a space for his 60,000 – and growing – collection of books. The necessity gave way to what is now the oldest and biggest bookstore, with fun touches of dramatics – the door leading to Penzler's office is marked by police tape.
For a true lover of mystery and crime fiction, this is truly one of the best-hidden treasures of NYC.
The Very Hush Hush – Tunnels Beneath Columbia University
Calling all mystery lovers. Columbia University is so much more than a place for learning and pomp. The famous university has a series of mysterious tunnels running beneath its buildings that are surrounded by stories of horror and crime.
While every Columbia student is aware of these tunnels, the majority of locals and tourists are unaware of this NYC hidden gem right underneath their feet. Even fewer know that the building used to be the Bloomingdale Insane Asylum. Getting inside the tunnels is not easy, but with the right student as your guide you might just get a glimpse into the creepy spot.
New York City's Very Own – Cat Paradise
We all know about cat island in Japan, but did you know that one of the best-kept secrets of New York City is somewhat similar? The previously mentioned defunct smallpox hospital on Roosevelt Island is home to hundreds of furry felines.
A Rare Celebrity Moment – Marilyn Monroe's Flying Skirt
1954 had its version of a viral moment when Marilyn Monroe's skirt blew up over an air-grate in The Seven year Itch. Everyone and everything involved with the famous photo got the attention, Marilyn Monroe of course, the white dress, and photographer Sam Shaw.
What didn't get much attention was the subway grate on Lexington Avenue between 52nd and 53rd street. Perhaps it's a good thing that only a handful of people are aware of it so that explorers of hidden places can find it and perhaps have their flying skirt moment.
Final Thoughts
New York City truly is one of the best places to go exploring for unlikely adventures.
The city's streets, buildings, and neighborhoods have so many stories to tell, that many of them have gone unnoticed. It is your chance to get among the locals, visit cult-favorite spots and immerse in all the hidden history of the city.
If you are heading to New York City for the first time, keep your eyes peeled for enigmatic doors, mysterious buildings, historical streets, and houses that look like they are from a different era. And if you are already a New Yorker, why not dedicate your weekends to finding even more hidden treasures of NYC?
ALWAYS sort out your backpacker insurance before your trip. There's plenty to choose from in that department, but a good place to start is Safety Wing.
They offer month-to-month payments, no lock-in contracts, and require absolutely no itineraries: that's the exact kind of insurance long-term travellers and digital nomads need.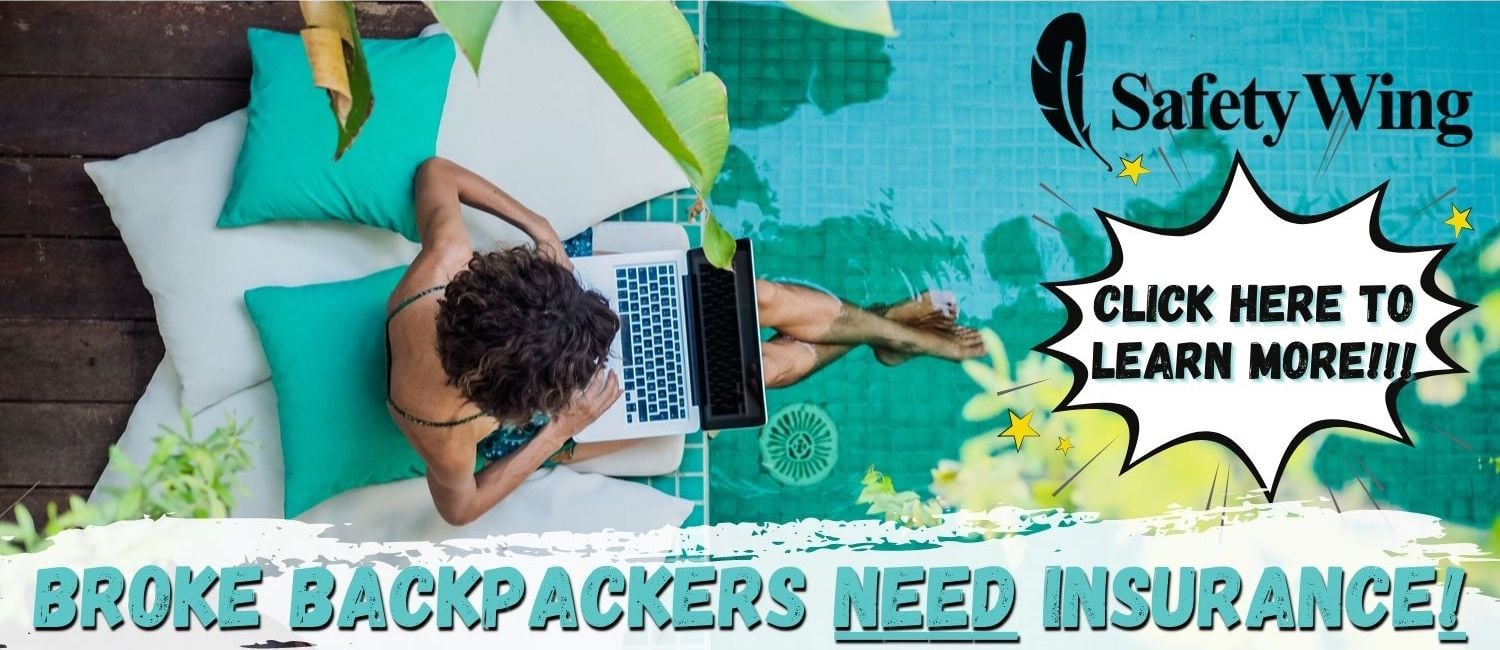 SafetyWing is cheap, easy, and admin-free: just sign up lickety-split so you can get back to it!
Click the button below to learn more about SafetyWing's setup or read our insider review for the full tasty scoop.
---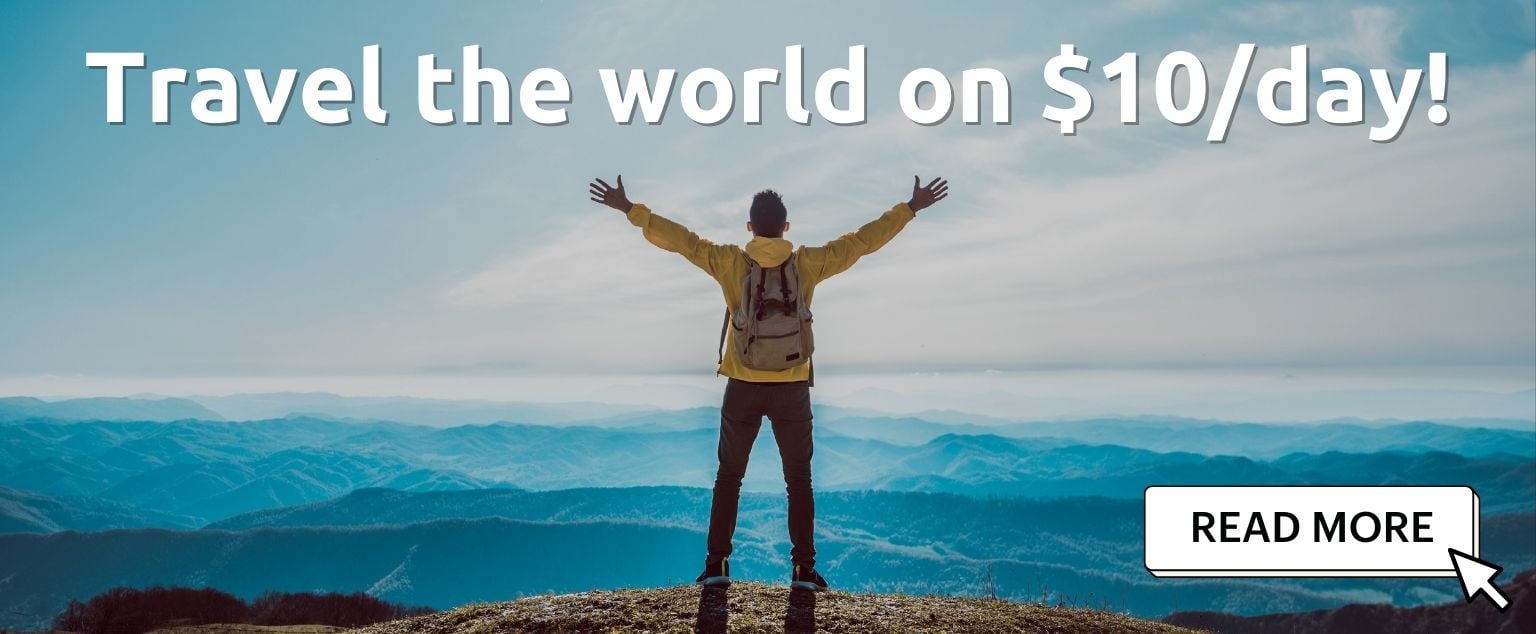 And for transparency's sake, please know that some of the links in our content are affiliate links. That means that if you book your accommodation, buy your gear, or sort your insurance through our link, we earn a small commission (at no extra cost to you). That said, we only link to the gear we trust and never recommend services we don't believe are up to scratch. Again, thank you!