The Maldives is what dreams are made of. This archipelago in the Indian Ocean, boasting 1,200 islands, has more sun, sea, and sand – not to mention marine life – than you can shake a stick at.
But as you might expect travelling to paradise is not without its cost. So if The Maldives expensive? The simple answer is, yes. It's one of the most popular destinations for honeymooners, and as such, this style of vacationing puts the prices up.
Thankfully, travel these days means living outside the conventional, and that means there are ways you can travel cheaply and on a budget, even in the Maldives. With the help of this guide, you can enjoy these islands without forking out thousands of dollars for a stay at an exclusive resort.
So if you're looking to budget travel in the Maldives, here's how you can plan for an affordable adventure of a lifetime…
Fast Answer: Is Maldives Cheap or Not?
Affordability Rating: Expensive
The Maldives is not cheap to visit and in fact, the archipelago is regarded as a luxury travel destination. Flights from Europe and the US to the Maldives are not cheap at all (but you can fly from India and South East Asia for $100) and there is very little in the way of "budget" accommodation once you land.
Even cheap meals will cost you $5 and to really make the most of the Maldives splendour, expect to pay $50 upwards for a good quality meal with drinks and service.
There are ways to cut costs in the Maldives such as by not drinking (booze taxes are high) and only eating on the street BUT in all frankness, The Maldives is not the best place to live like a broke backpacker; if you are gonna come all this way, spend the bucks and do it right or else simply go to Sri Lanka instead.

Do You Want to Travel FOREVER??
Pop your email in below to get a FREE copy of 'How to Travel the World on $10 a Day!'.
How Much Does a Trip to the Maldives Cost on Average?
The true answer to this question is, that it depends. Your travel budget for the Maldives depends on a whole bunch of factors, from accommodation and flights to the smaller stuff like souvenirs and sightseeing, food, and drink.
To help you work out how much all this will cost you, I will break all those expenses down into little bite-size chunks, including but not limited to:
How much it'll cost to get there
Food prices
Thailand travel cost
Prices of things to do and see
Cost of sleeping arrangements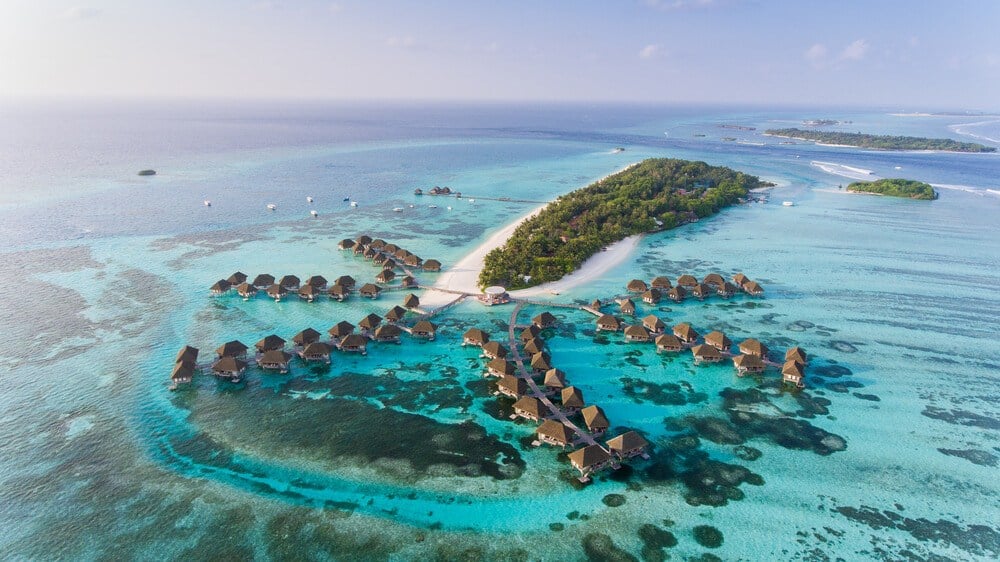 Travel costs listed here are estimates and subject to change. Prices are listed in US Dollars. Maldives uses the Maldivian Rufiyaa (MVR). As of June 2022, the exchange rate is 1 USD = 15.37 MAD.
Here is a summary of the general cost of a 2-week trip to the Maldives:
2 Weeks in the Maldives Travel Costs
Is Maldives Expensive
Expenses
Estimated Daily Cost
(Bare Minimum to Absolute Maximum)
Estimated Total Cost
(Bare Minimum to Absolute Maximum)
Average Airfare
$1,170
$1,170
Accommodation
$70-250
$980-3,500
Transportation
$0-60
$0-840
Food
$10-30
$140-420
Alcohol
$0-30
$0-420
Attractions
$0-200
$0-2,800
Total (Excluding Airfare)
$80-570
$1,120-7,980
A Reasonable Average
$190-425
$3,550 – 6,680
Cost of Flights to the Maldives
ESTIMATED EXPENSE: $740 – $1600 USD for a roundtrip ticket.
I'm not going to lie: flying to the Maldives is expensive. It's not the sort of place you can just get to by hopping on a budget airline. This goes especially for those who'll be flying in from either Europe, Australia, or North America.
Flights can be made cheaper by flying during shoulder season (March to April) or, better yet, low season (May to November). Generally speaking, the cheapest time to travel to the Maldives is between April and June.
The Maldives' busiest airport is Velana International Airport (VIA). It's situated on Hulhulé Island in the North Malé Atoll, which is close-ish to the capital island, Malé. The distance from Velana Airport to Malé is approximately 4.7 km (2.9 miles).
See below for average costs of getting to the Maldives by plane from a few international air travel hubs:
New York to Velana International Airport: $743 – $1412 USD
London to Velana International Airport: £688 – £1260 GBP
Sydney to Velana International Airport: $1273 – $1688 AUD
Vancouver to Velana International Airport: $1374 – $1706 CAD
It certainly looks as though you're going to be forking out a lot to fly to the Maldives. However, it is possible to save (at least a little) by choosing a connecting flight to get there. Yes, it may take you many more hours than is comfortable, but it might be worth it in terms of savings.
You should also definitely be using sites like Skyscanner if you want to save money. Scrolling through a long, collated list of flights is the way to go rather than being bound by one airline service or another.
Price of Accommodation in the Maldives
ESTIMATED EXPENSE: $70 – $250 USD per night
When you're figuring out the budget for your trip, one of the first things you need to work out will be how expensive the Maldives is for accommodation. The island getaway has an image of being a honeymooner's paradise and with that comes high-end hotels with an even higher price tag.
And of course, there are some amazing (and expensive) places for your Maldives Holiday, but visiting those stunning islands on a budget is possible.
There's actually a range of accommodation on offer in the Maldives meaning a trip there doesn't have to be as expensive as you might think. There are laid-back hostels, friendly guest houses, and Airbnbs to choose from. And even the chance to stay on a yacht!
Here's a more in-depth look at the accommodation options in the Maldives to help you out.
Hostels in the Maldives
There was never going to be a raging backpacker scene in the Maldives, but there are a few decent hostels where independent travelers can stay on a shoestring budget. Hostels in the Maldives are low-key and easygoing, more like beachside guesthouses, but still with hostel amenities.
The cheapest hostels in the Maldives start at around $50 per night.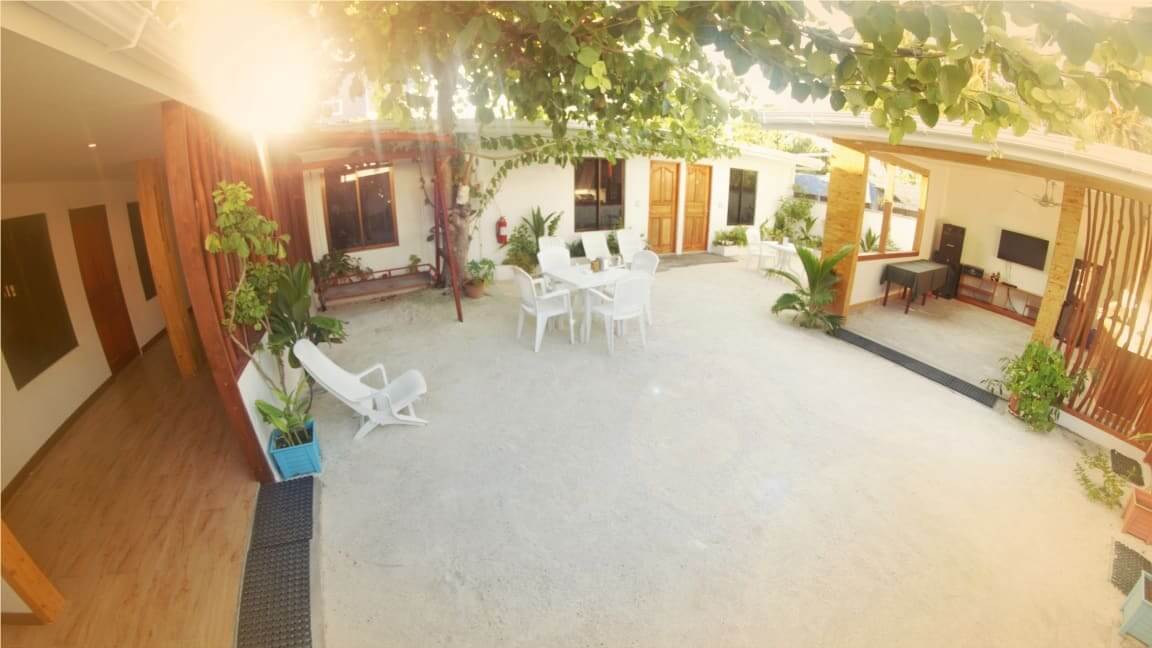 Though these obviously aren't the cheapest hostels in the world, they're still less expensive than staying in a hotel or island villa in the Maldives.
Plus we all know the benefits: cheap accommodation, the chance to socialize and (sometimes) a bit of local knowledge, too. Sometimes there are money-saving perks like free breakfasts and tours that really add the cherry on top.
If that sounds good, here's a handful of Maldives hostels to get you started:
Santa Rosa Maldives Guesthouse – Located just a few steps from the beach on Thulusdhoo Island, this chilled hostel is the place to be. The selection of rooms is comfy and comes with AC and strong Wi-Fi. The staff is also super friendly. 
Amazing View Guesthouse – This charming local guesthouse is situated on Thoddoo Island. It's close to local shops and restaurants and is an all-around quiet, relaxing place to soak up the local culture.
Nirilli Villa – Set on Dhiffushi Island, this small guesthouse is right on the beach and provides everything you'll need for a comfortable stay. With room for only ten guests, it's an intimate spot. Breakfast is included.
Airbnbs in the Maldives
Away from its luxury hotels, the Maldives has a selection of cool Airbnbs for you to choose from. A lot of the Airbnbs can be found in the capital, Male, where you can stay close to public transport and entertainment options in modern apartments.
There's also an amazing choice of places to stay right on the beach complete with stunning sea views. Whether you want a beach house in the Maldives or a cheap city center condo, the choice, quite simply, is yours.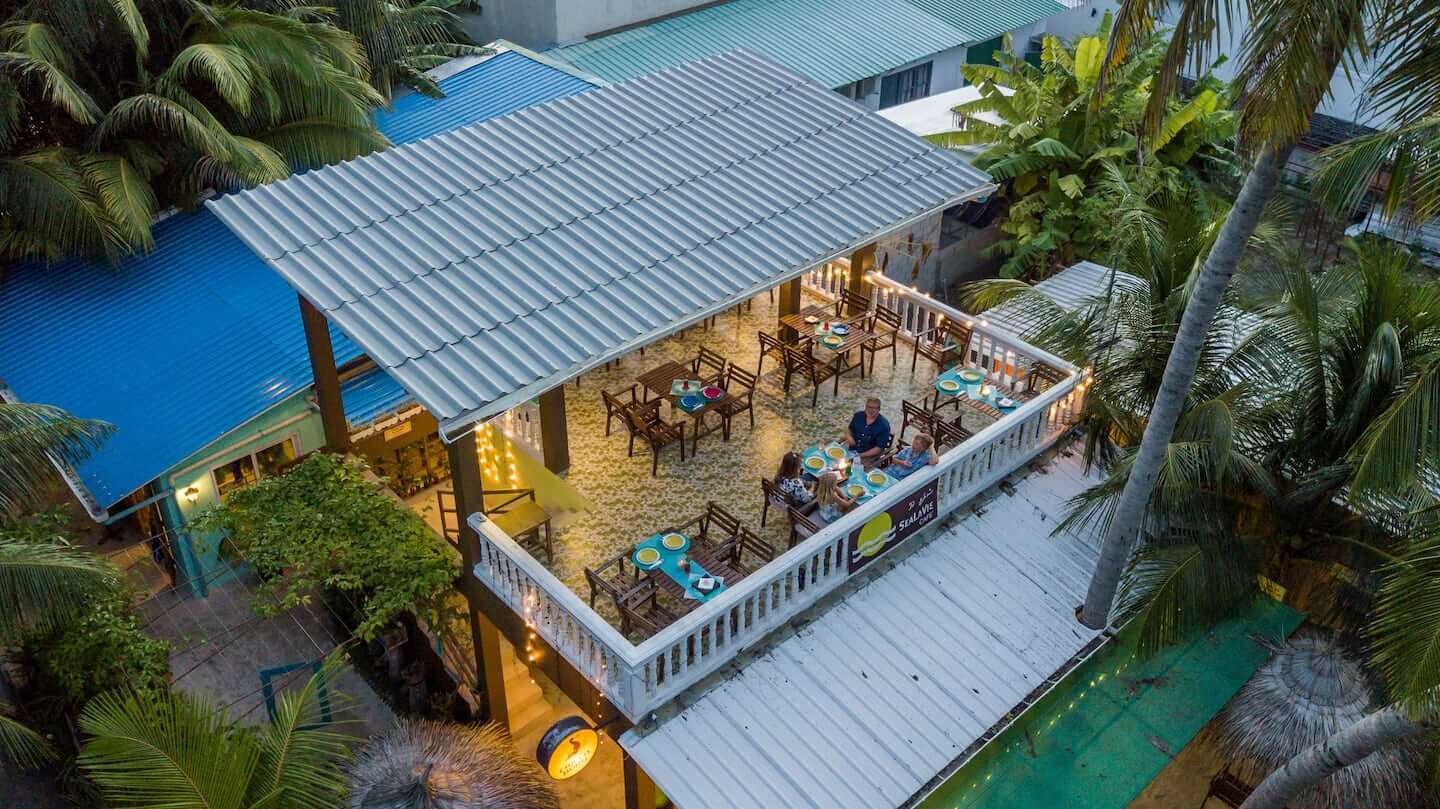 The cheapest can be priced as low as $60-$100.
Staying in an Airbnb isn't all about trying to make your trip to the Maldives as cheap as possible. It's more about independence; booking yourself into your own place for a week or two means you get the choice of properties with big balconies, swimming pools, and kitchens for whipping up a meal or two.
Here is some Airbnbs in the Maldives to inspire your trip:
Acacia Penthouse – This two-room penthouse literally overlooks the beach on the capital island of Male. Staying here gives you access to a large balcony and a shared salt-water swimming pool.
Modern Studio Apartment – Perfect for a couple or solo traveler, this apartment is nestled in a quiet neighborhood in Male. It's super clean and well maintained and, though it's no-frills (e.g. no pool), it has everything you need.
Sea View Suite – You'll find this beachside Airbnb on Ukulhas Island, just steps from the white sand and turquoise sea. The place is bright and modern and comes with an outdoor space where you can kick back with your toes in the sand.
Hotels in the Maldives
Is the Maldives expensive for hotels? Well, you might have seen the photos of accommodation in this island paradise. Hotels here are, generally speaking, very fancy. There's even an underwater hotel here. Luxury definitely isn't lacking here.
However, affordable hotels in the Maldives do exist. Prices still start around $70 per night though.
Staying in hotels may not be the best way to travel cheaply in the Maldives, but this is probably the option for you if you don't like lifting a finger during your stay. Housekeeping means no chores, on-site restaurants, bars, fitness centers, and pools mean extra convenience. And at hotels, you get all this in varying shades of luxury.
Even budget hotels don't exactly offer you the chance to travel around the Maldives on a small budget. It's the Maldives. But they're still going to be your best option if you don't want to share a room, or if you don't want to worry about cleaning and looking after a rental apartment. They have restaurants and offer excursions such as diving trips – the whole shebang.
Here are some of the best cheap hotels in the Maldives:
Sabba Summer Suite, Fodhdhoo – There's a whole load of rooms on offer here: single rooms, doubles, family rooms, suites, and even a villa. The property features (among other things) a restaurant, a beach on the doorstep, and a tour desk.
Nemo Inn – Tucked away on Omadhoo Island this modern hotel comes complete with its own slice of private beach and garden. Best of all is the rooftop restaurant with a gorgeous sea view. Awesome value for money.
Vaali Beach Lodge – This Maldives hotel (also on Fodhdhoo Island) is a small, personal property where you'll feel right at home as soon as you arrive. The staff is friendly, the rooms are spacious, it's right on the beach – what more do you need?
Unique Accommodation in the Maldives
Taking a vacation in the Maldives doesn't just mean hotels, apartments, and guesthouses. Why not make the most of your trip to this serene corner of the world by booking yourself a night (or more) on your very own yacht? Yep, I'm serious: a yacht.
Booking to stay on a yacht doesn't come cheaply though. This type of unique accommodation in the Maldives comes with a high price tag of between $400-500 a night.
But, for the money, you get to sleep literally on the sparkling blue ocean and wake up for a morning's swim right from your bed. One of the main things about staying on a yacht is being able to easily island-hop – very handy for this island nation.
Yachts can also come with a team of staff, who will make sure everything runs smoothly and you have everything you need for your stay. Basically, it's a memorable, once-in-a-lifetime experience that is well worth it.
Here are just a few examples of yachts to rent in the Maldives:
Honors Legacy Yacht – This 40-yard-long luxury yacht has options: rent the whole thing, or stay in a private room among other guests. It features a plush deck area with a hot tub, slick dining, and even a spa. Awesome.
Ocean Breeze Voyager Yacht – It may not be uber polished, but this more personal yacht is cozy and makes for an ideal option for a family or group of friends. It has three bedrooms, a deck dining area, and an indoor lounge.
Marina Safari Boat – Spending your trip on the high seas on this modern boat is a dream. Boasting six bedrooms, six bathrooms, and social spaces, where it's all about lounging around all day, eating fresh fish, and snorkeling in the surrounding waters.
Is This the Best Travel Pack EVER???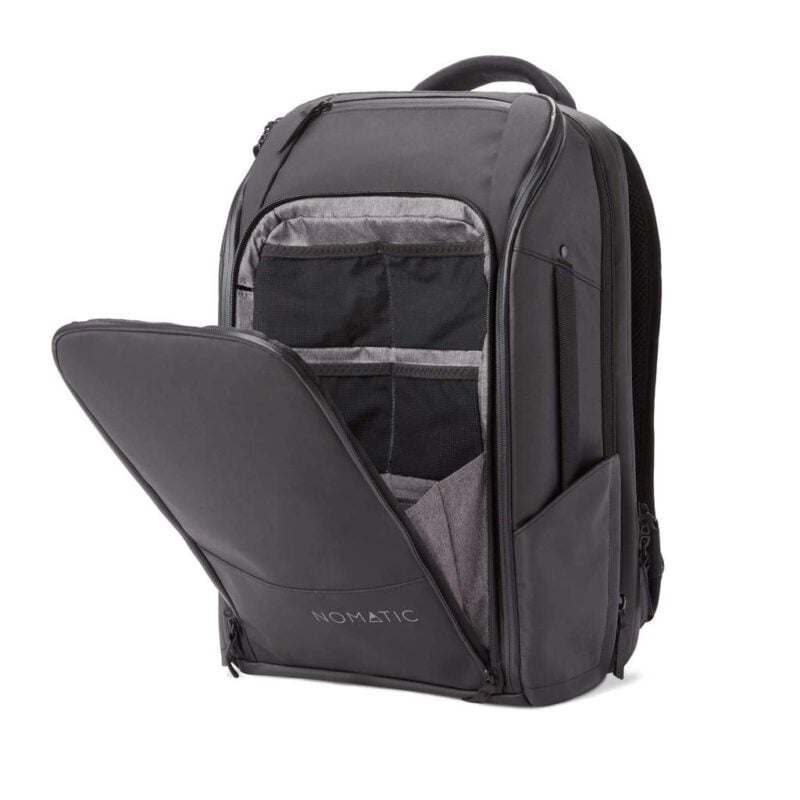 Cost of Transport in the Maldives
ESTIMATED EXPENSE: $0 – $60.00 USD per day
Getting around the Maldives means getting one of three modes of transport: cars, buses, or ferries. Ferries are the main way to get around – it's a group of islands in the middle of the Indian Ocean, after all. Being a well-trod tourist hub, working it all out is simple for visitors, too.
Though the land area isn't exactly large, the distances between the islands can mean a few longer boat trips than you'd expect. It's deceptively big: from north to south, the nation spans roughly 820 kilometers (509 miles).
Don't let the distances daunt you though. For now, let's take a look in detail at how to get around the Maldives.
Boat Travel in the Maldives
There being no trains between the islands (that would be crazy), boat travel is the main way to get around the Maldives. It's a fitting, and pretty amazing, way to see the island nation, with boats connecting the dots between the biggest islands and more far-flung atolls.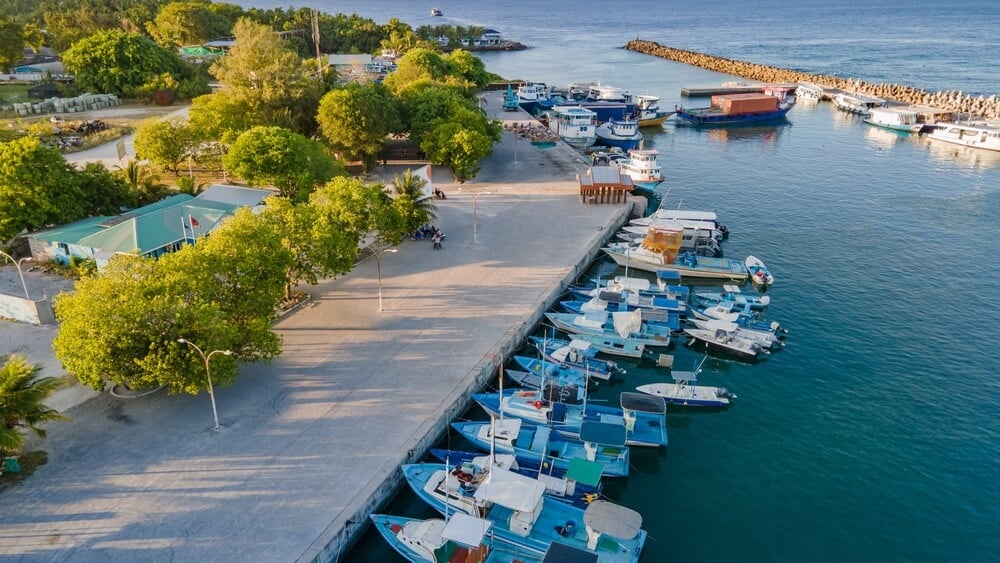 There are different modes of boat travel for different travel types and budgets in the Maldives. Public ferries ply regularly, scheduled between local islands, while private speedboats bring holidaymakers to blissed-out resort islands.
There are also cargo ships. Colloquially called "fruit ferries", these ships usually run at night and – surprisingly – can be used by tourists. A good option for backpackers looking to save cash.
Similarly, there's also dhoni. These traditional wooden boats (fun fact: made of coconut timber) can be chartered for a day. Not cheap, but a luxurious way to get to lesser-visited islands. Prices vary wildly depending on whether you charter it through a local or if you go through your resort.
Public boats are usually reliable; after all, the locals use them to get around as well. The only thing to watch out for is the weather. This can put a bump in the road of any onward travel plans or excursions you're planning to take on the high seas.
Here are some general costs for different types of boat travel in the Maldives:
Public speedboats: $30 one-way per person
Private speedboats: Average $100 one way (depending on distance)
Public ferry: starts at $2 one-way
Cargo ship/fruit ferry: Depends (Male to Thoddoo is $10)
Dhoni charter: Local boat, $100; resort, $500+
An example trip to show how the Maldives is not expensive (or as expensive as you'd think) for boat travel is the 10-min, $1 ride from Velana Airport to Male.
Bus Travel in the Maldives
Once you're back on dry land after a boat trip in the Maldives, the next form of public transport you'll come across is the bus. Buses are a cheaper alternative to getting around in taxis, but can definitely be crowded – particularly when it's rainy.
The bus network is operated by the Maldives Transport and Contracting Company (MTCC). They only run on certain, designated routes. For example, on Male, there are five bus routes with 41 bus stops in total. They cover everything including the north of the island, the local market, and the Villingili Ferry Terminal.
Due to how small they are, the routes are easy to follow, but they're more of a local way to get around. That can mean there's often not enough room for luggage, making them somewhat impractical at peak times.
That said, the buses in the Maldives are great. They're modern, have English-language signage, and (usually) have air-conditioning.
Now you're wondering, is the Maldives expensive for bus travel? The answer is no – not at all, in fact. The standard bus fare is $0.20, making it super cheap and an attractive option for anyone ready and willing to save money.
Away from Male, buses run on various other islands in the Maldives. For example, you can travel from Gan International Airport, on Gan Island, to Hithadhoo via a modern bus, costing around $1.
One thing to note is that during Ramadan, buses run a more limited service.
Getting Around Cities in the Maldives
Getting around cities in the Maldives isn't what I'd call expensive. Especially since it can be mostly done via the power of your own two feet.
Towns tend to be small here, and easily covered by a stroll. That said, there are other ways to get around. Aside from buses (see above), taxis and bicycle rentals provide quick ways to get from A to B.
Taxis are available on the major islands such as Male, Hulhumale, and Fuvamulah. These are easy to spot (they have a "TAXI" sign on the top) and are an efficient way to get around. Prices for a short trip start at $1.30; there's a $0.65 surcharge for luggage. After 11 p.m., prices increase by $0.65, too.
There are also shared taxis. These are used by locals and pick up multiple passengers at a time. Undoubtedly cheaper than taxis, but whether or not you want to use them is up to you.
People often get around by pedal power in the Maldives. There are bike-share services, but a lot of resorts and guesthouses do provide the use of bike hire – free of charge, or for a nominal fee. This means you can easily explore far-flung beaches and local markets at your own pace.
Renting a Car in the Maldives
Renting a car is probably not the first thing you think about on a trip to the Maldives. That's because renting a car here is pretty much not possible. Plus, outside of Male and a few other islands, most of this tropical nation is beautifully car-free.
Male is often clogged with traffic and is walkable anyway, so renting a car would be unnecessary. And if you do need to get around, there are taxis or buses. It's also eminently cyclable.
But still, you can try to rent a car if you like.
Want to save some cash and explore the Maldives by rental car? Use rentalcar.com to find the best deal possible. There are some great prices on the site and they aren't difficult to find.
If you want to explore further afield, there's also the option to try out a ride in a seaplane. You obviously won't be piloting these. They're run by Trans-Maldivian Airways and open up pretty much every single island in the country to tourists and locals alike.
Seaplane costs depend on distance, whether it's a same-day return trip, etc. Prices start from $250 to $450. (Private seaplane hires run into the thousands!)
Cost of Food in the Maldives
ESTIMATED EXPENSE: $10-$30 USD per day
Maldivian cuisine is a world of tastiness. It's the result of Arabic, Indian, and Sri Lankan – even East Asian – influences over the centuries. However, many tourists on their trip to the island nation don't usually get to sample the local delights, sticking to resort restaurants.
There is plenty of international cuisine on offer at hotels and resorts. That's fine if you want to eat that, but local eating is the best way to stick to a budget for independent travelers. The cuisine is based around seafood, mainly tuna, with lashings of coconut, chili, and garlic for flavor.
Don't miss out on these specialties:
Mas huni – Fish for breakfast? Normal in the Maldives. Mas huni combines smoked tuna, grated coconut, onions, and chili (and more) in a bowl; served with a roshi (savory flatbread). Costs around $3.
Garudhiya – Gaurdhiya is fish soup packed with deep savory flavors and citrus zing. This traditional local dish is often served with rice on the side. Can be found for as low as $1.
Masroshi – Masroshi is the stuff of dreams. It's a roshi stuffed with smoked tuna that's been whizzed up with chili, ginger, curry leaves, lime, and grated coconut. It's then deep-fried and often enjoyed with a cup of tea. Price begins at around $1.
As you can see, the Maldives is not expensive for (local) food. Here are some extra tips to keep your budget …
Go for Hedhikaa (snacks) – Hedhikaa (literally "snacks") are the way to go in the Maldives for cheap eats. You can find a whole world of tastiness under this umbrella term, including keemia (deep-fried fish rolls), gulha (balls of pastry stuffed with smoked fish), and theluli mas (fried fish flavored with garlic and chili).
Keep away from resorts – Unless you're getting your food all-inclusive, don't be tempted by resort restaurants or eateries near big hotels. They're going to be expensive. Avoid it unless you want to explode your budget.
Take a picnic to a remote beach – Nothing beats unfurling a little picnic blanket and decking it out with treats you've sourced from markets and local supermarkets (more below). It's a cheap way to lunch.
Where to Eat Cheaply in the Maldives
So, it turns out the Maldives isn't too expensive for food – well, as long as you stay away from the fancy, high-end restaurants. But it's never a bad thing to have more money-saving tips for tucking into tasty treats here.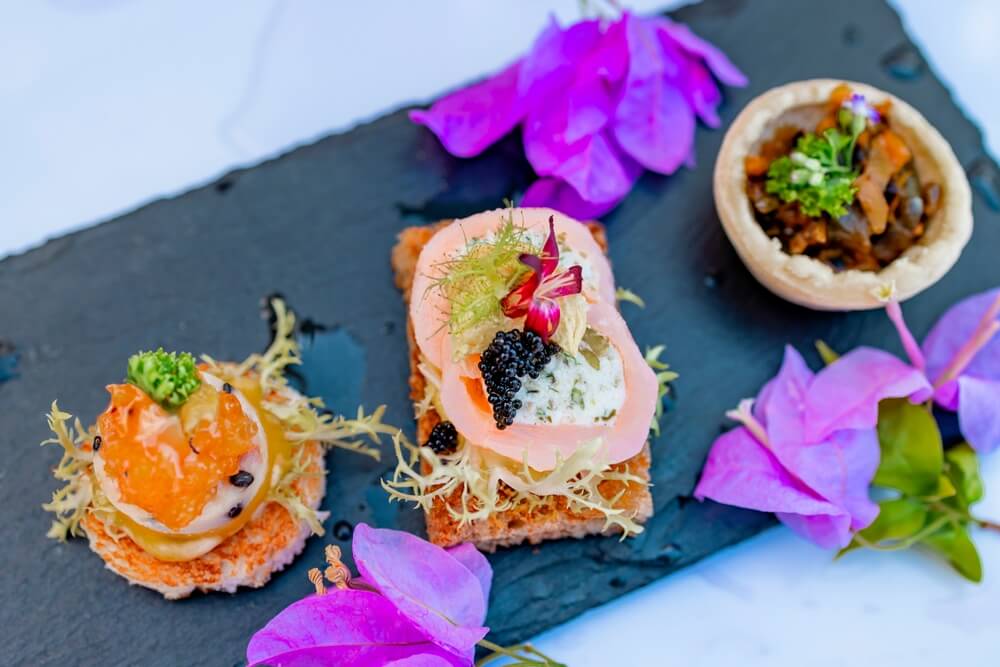 So here are a few more ways to eat well on a budget…
Head to Raaveribe Maizaan – For morning meal goodness, head to Male's west harbour area aka Raaveribe Maizaan. There's a line of decent local restaurants here that are well known for their Maldivian breakfasts. Service isn't great, but the food is.
Stay at a local guesthouse – Until 2008, all tourists were required to stay in resorts. Not anymore: and we should all be glad. This allows affordable, family-run guesthouses to run wherever they want. Naturally, their food is also affordable. Stay and soak up the flavours.
Get takeaway from cafes – Cafes are inexpensive places to eat, unless they're obviously bougie. Order your snacks (think samosas) and get them to takeaway. That way you can keep yourself sated all day long.
There are ways to keep things even cheaper, though, and that is by cooking for yourself. In that case, you'll want to know about Maldividian supermarkets…
Multi Store & Multi Supermarket Maldives – This store can be found on Hithadhoo Island. It features good quality products and is popular with locals.
STO People's Choice Supermart – Located in Male, this clean supermarket is a little more expensive than others but it's well stocked and has a good range of products. Good to get supplies before going somewhere more remote.
Price of Alcohol in the Maldives
ESTIMATED EXPENSE: $0-$30 USD per day
The Maldives is an Islamic country, and with that comes strict alcohol laws for locals and visitors alike. Unless you're staying on a resort island, the chances of getting a drink are very slim. You can't even take alcohol away from a resort anywhere else.
If you're set on drinking alcohol during your trip to the Maldives, there are ways around these stringent regulations. Some islands – Maafushi, for example – have liveaboard diving boats anchored next to the island on a semi-permanent basis, and here is where you can get a drink.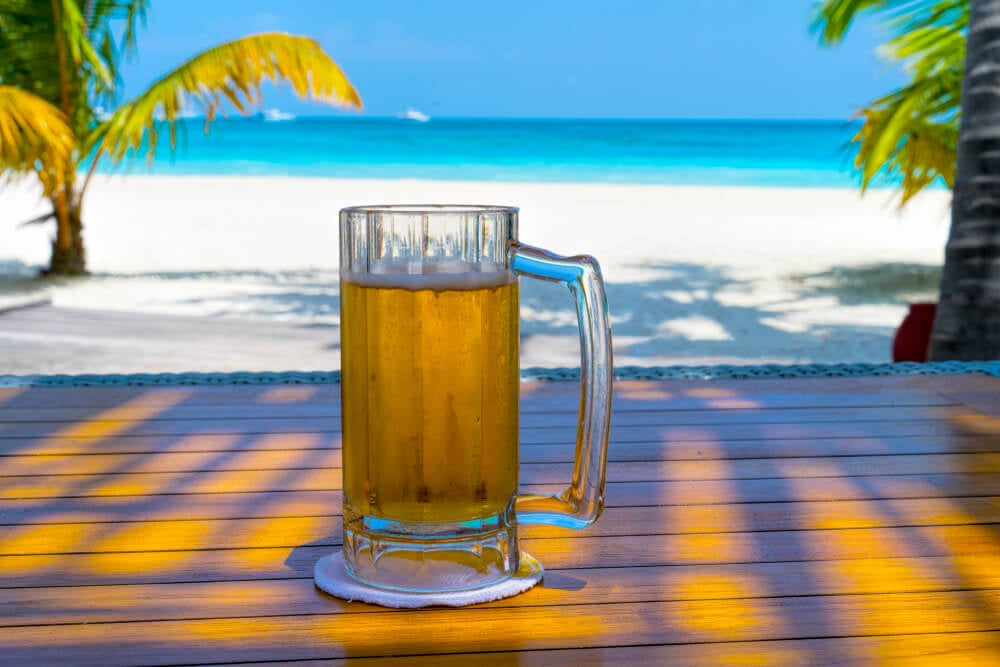 Be warned, however: it's not cheap. Due to the high demand and risks involved, alcohol in the Maldives is expensive.
International beers at resorts are also not cheap. For a 330ml bottle of beer, expect to pay from $5 to $15.
There are a few cocktails you may want to try if beer's not your thing…
Biyadhoo Special – Named after the island of the same name, this cocktail is a refreshing way to enjoy a drink. It's one part vodka, one part pineapple juice, two parts melon liqueur – all topped off with a slice of pineapple. Price? Not cheap, around $13.
Maldivian Lady – Another cocktail. This is a blend of white rum, pineapple juice, apricot brandy, and orange juice. Pineapple and a cherry to garnish. It's also around the $13 mark.
Some Maldivians do make some sort of alcohol. It's called raa. This is a toddy made from palm tree flowers. Usually, it's drunk fresh (and sweet), but if left for a while it ferments and becomes slightly alcoholic. If you're staying somewhere, there's a chance you may stumble across this.
Cost of Attractions in the Maldives
ESTIMATED EXPENSE: $0-$200 USD per day
The Maldives is a stunning destination and one of the best tropical islands to visit. Because of this, simply being here is the attraction. It's all about lazing around on the beach, relaxing, and enjoying a few excursions here and there. Cultural attractions – museums and the like – don't tend to top the list.
Luckily, because there are so many beaches and places to see marine wildlife, you won't ever have to go far to experience the beauty of the Maldives. Whether it's dolphin safaris or scuba diving tours, there's plenty on offer.
However, given the size of the country as a whole, there are a lot of natural attractions to choose from. It all depends on what islands you're visiting and when.
On a budget, I'd recommend sticking to places popular with backpackers and independent travelers. Maafushi is one example; others include Thulusdhoo, Huraa, and Dhigurah. This basically means there's more competition between restaurants, guesthouses, and tour companies.
Want some more tips to keep your Maldivian travels? Here you go…
Shop around and book in advance – If you really want to go diving, it's a good idea to build your trip around your diving package. Book it in advance of your trip, making sure to ask around at guesthouses for their dive package prices. You'll often get a good discount, as the guesthouses appreciate having their finances planned and scheduled arranged in advance.
Bring your own stuff – Another way to save cash on attractions and excursions in the Maldives is a simple one: bring your own snorkel gear. No rental cost, and you won't need a tour if you're staying near a beach that's good for close-to-share snorkelling.
The Future of the SIM Card is HERE!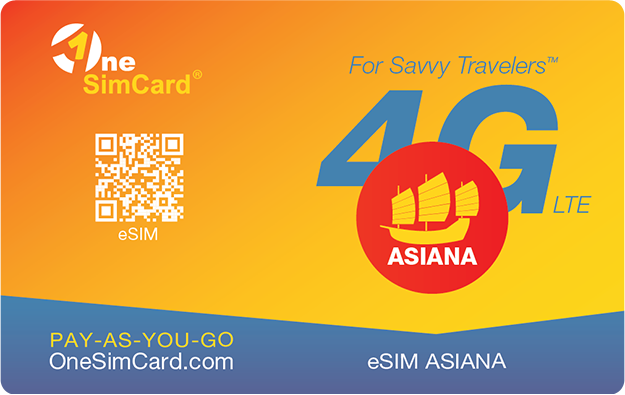 A new country, a new contract, a new piece of plastic – booooring. Instead, buy an eSIM!
An eSIM works just like an app: you buy it, you download it, and BOOM! You're connected. It's just that easy.
Is your phone eSIM ready? Read about how e-Sims work or click below to see one of the top eSIM providers on the market and ditch the plastic.
Buy an eSIM!
Additional Costs of Travel in the Maldives
We've gone through a lot of potential expenses for your Maldives trip already. Your flights, accommodation, food and drink, and even your attractions, are pretty much covered. But not every cost can be predicted.
That's why you've got to remember to set aside around 10% of your overall budget for unforeseen costs. We mean things like souvenirs, toiletries, any medicine you may buy out there, luggage storage, mobile phone roaming costs – anything.
And then there's…
Tipping in the Maldives
If you want to tip in the Maldives, then it's a good idea to go prepared with a few extra small notes to show your appreciation for good service. It's not by any means compulsory, however, and tipping isn't always necessary.
Often, however, it is very much appreciated. We'd say the culture is discretionary in the Maldives.
At resorts, you'll often be able to spot a tipping box that's left at reception. If you're staying somewhere like this, it's ok to leave a few notes. Interestingly, the currency most used for this sort of tipping is USD.
Other people that can be tipped in the Maldives include bellboys, dive boat crews, and taxi drivers (especially if they've helped you with your bags).
A good guide for tipping in any of the above cases is $2-5.
At most restaurants in the Maldives, a 10% service charge is applied to all bills. This means you don't really need to worry about tipping, but you can still leave $1-2 to thank service staff if you like.
Get Travel Insurance for the Maldives
You may also want to factor in travel insurance for the cost of your trip to the Maldives. Since you never really know what's going to happen – natural disasters, a global pandemic, even just cancelled flights – travel insurance is worth looking into.
It's good to have that little financial cushion there in case anything unforeseen happens. Aside from being of practical use just in case, just knowing it's there might assuage any anxieties about embarking on activities and excursions during your vacation.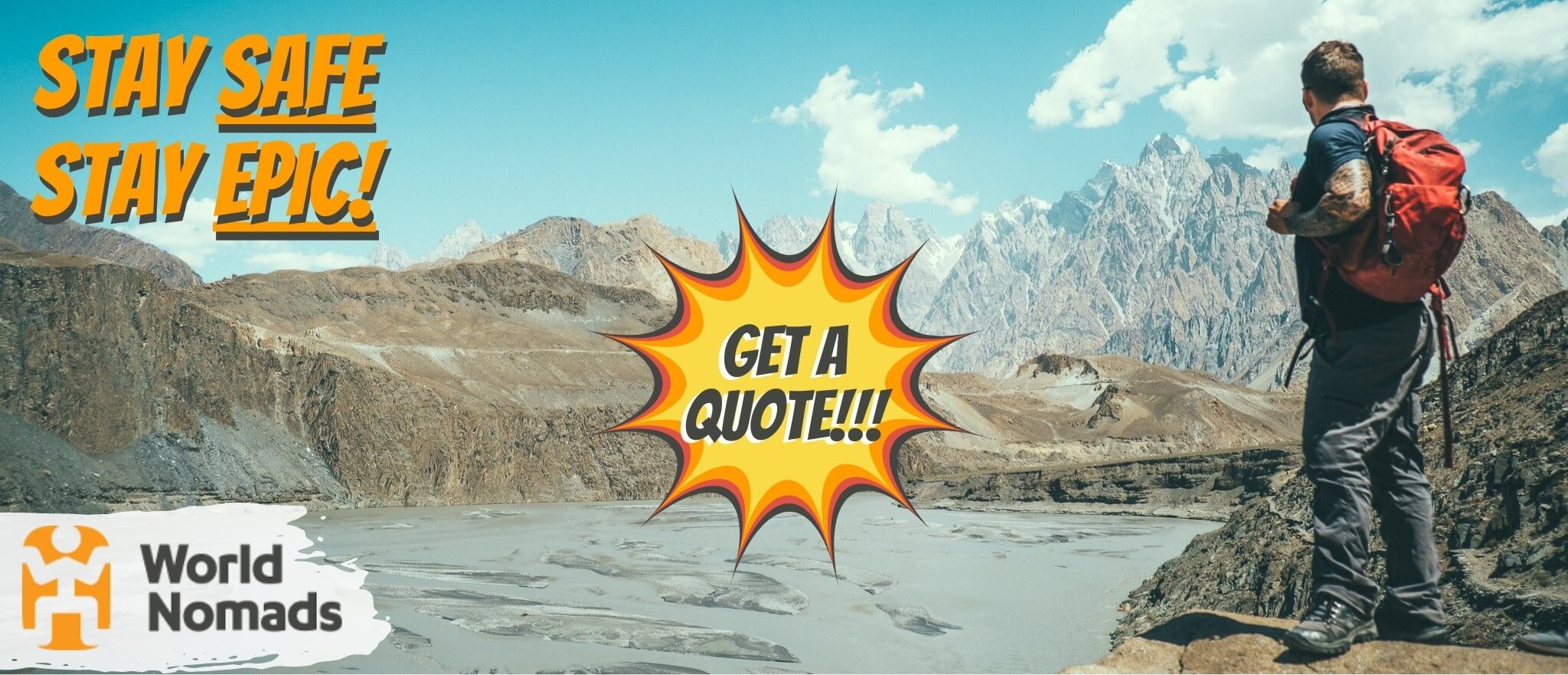 World Nomads' mission is to support and encourage travellers to explore their boundaries. They offer simple & flexible travel insurance, and safety advice to help you travel confidently.
They've been doing it since 2002 – protecting, connecting, and inspiring independent travellers just like you.
Get a quote below or read our in-depth review!
World Nomads provides travel insurance for travelers in over 100 countries. As an affiliate, we receive a fee when you get a quote from World Nomads using this link. We do not represent World Nomads. This is information only and not a recommendation to buy travel insurance.
Some Final Tips for Saving Money in the Maldives
If you're always on the lookout for more budget travel advice, then you'll be pleased to know we've got a few more tried-and-tested tips for keeping costs low on your Maldives trip…
Take the local ferry – Things get super expensive in the Maldives as soon as you start opting for anything private or chartered. Just take the government-run MTCC ferries. It's not always the fastest way to get around, but it's just a few dollars for a ride.
Eat local – It might not be immediately obvious, but there are plenty of places where you can enjoy Maldivian cuisine away from resort restaurants. Cheap and tasty.
Watch the locals when it comes to food and purchases: Take a look and see what they are paying for certain items and then follow suit.
Know when to travel – There can be big differences between a flight to the Maldives in high season, and a flight during low season. Tours are also less busy in the low season and you might be able to get good deals on accommodation.
Have a water bottle: Don't waste money on plastic, bottled waters; carry your own and refill it in the fountains and the tap. If you're worried about potable water, get a filtered bottle, like the GRAYL, which filters out 99% of viruses and bacteria.
Get a SIM at the airport – Roaming costs can quickly stack up when you're in the Maldives, plus it's hard to get Wi-Fi in the more remote areas. The answer? Get a local SIM card from the airport. Costs around $10 with lots of data.
Double-check your packing list – Being an island nation, everything is an import in the Maldives. Forgetting the simplest things, like suncream, can mean shelling out big bucks at (not well-stocked) resort shops. Don't forget the essentials!

Our GREATEST Travel Secrets…
Pop your email here & get the original Broke Backpacker Bible for FREE.
So How Much Does a Holiday To The Maldives Cost?
If it was 2008, we would say, "Yes, the Maldives is expensive." However, since time has moved on and due to the opening up of private guesthouses, things have come a long way. It's even possible for backpackers to travel here relatively affordably.
New answer: It's not that expensive.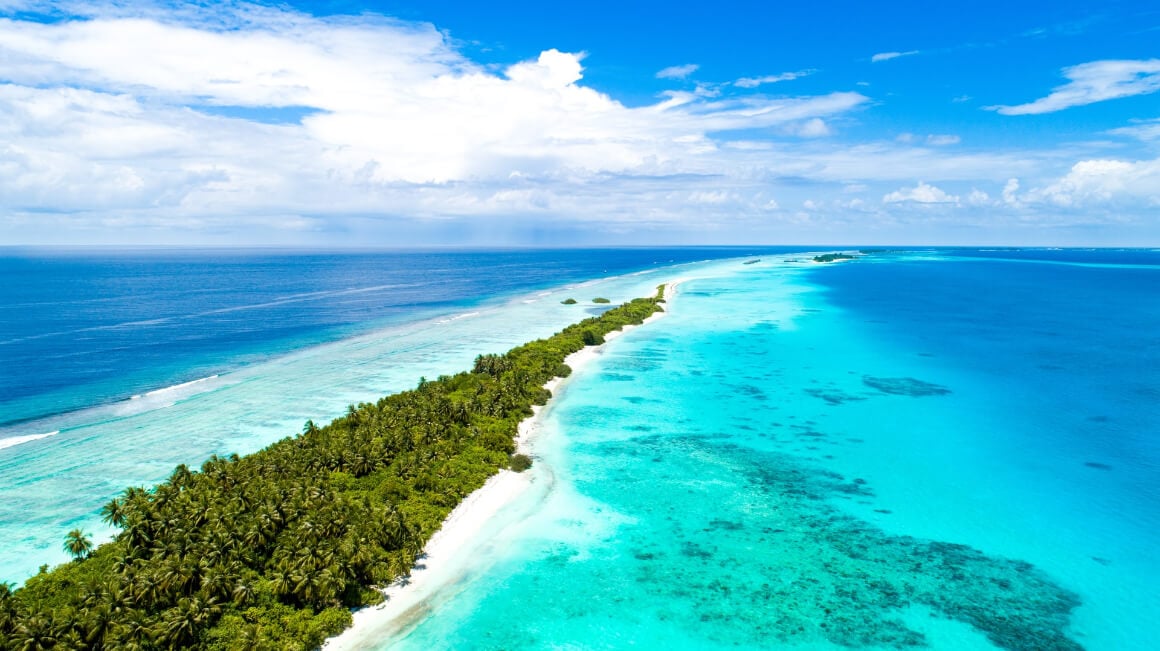 The key takeaway here is to keep it local. Whether that's transport, accommodation, tours, food – pretty much anything – stick to the local places to make sure you don't get completely bamboozled by luxury prices at resorts.
What I think the average daily budget for the Maldives should be:
Provided you keep things budget-friendly, the cost of a trip to the Maldives can range between $100 to $150 USD per day.
---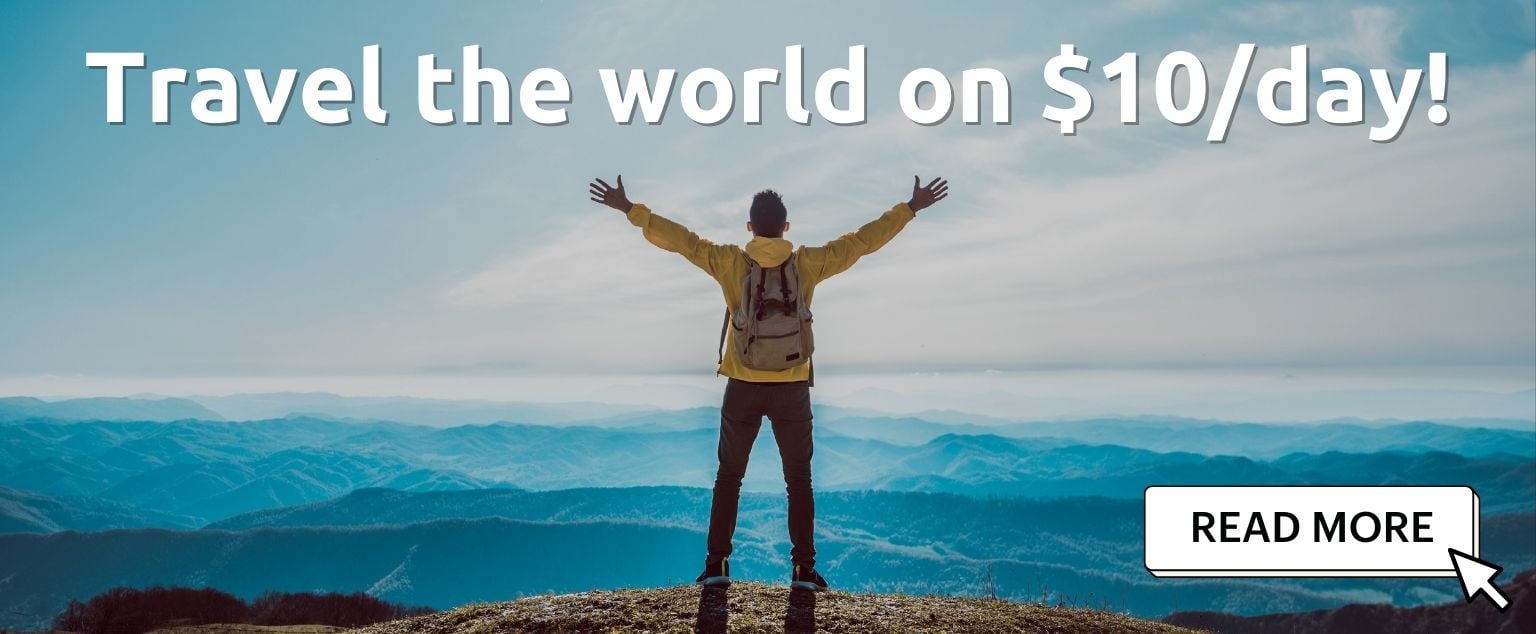 And for transparency's sake, please know that some of the links in our content are affiliate links. That means that if you book your accommodation, buy your gear, or sort your insurance through our link, we earn a small commission (at no extra cost to you). That said, we only link to the gear we trust and never recommend services we don't believe are up to scratch. Again, thank you!