Malta might be the 10th smallest country in the world, but it's got more to offer than you think! Apart from the unique charm, the beautiful island chain has one of the most interesting histories, stretching back thousands of years.
The amazing countryside is dotted with the famous remnants of fortresses and ancient temples, dating back to the times of the Romans, Moors, and Knights of Saint John. It's worth checking them out yourself!
Locals of Malta are known to be incredibly welcoming and friendly. The country has something to offer for anyone, from backpackers to families on holiday.
But is Malta expensive?
Actually, it's quite affordable. Traveling around the island without having to empty your pockets completely is definitely possible.
However, spending money without a solid budget in mind can quickly rack up certain expenses.
We've included a bunch of costs and money-saving tips in this guide to visiting Malta on a budget. Stick to the advice here and you'll have an awesome holiday without having to reach too deep into your pockets!

Do You Want to Travel FOREVER??
Pop your email in below to get a FREE copy of 'How to Travel the World on $10 a Day!'.
So, How Much Does a Trip to Malta Cost on Average?
When deciding to travel to a foreign country it's important to look at what some of your highest expenses will be. Here are some of the Malta travel costs that we're going to address in this article:
Flights to and from Malta
Accommodation during your stay here
Food and beverages
Travel throughout the country
For the purpose of this article, all of the Malta travel costs will be shown in the United States Dollar (USD). It's important to remember that the costs that are outlined in this article are current and may be subject to change with time.
The currency in Malta is the Euro (EUR). The current exchange rate at this time of writing is 1 USD – 0,90 EUR.
2 Weeks in Malta Travel Costs
| Expenses | Estimated Daily Cost | Estimated Total Cost |
| --- | --- | --- |
| Average Airfare | N/A | $356-770 |
| Accommodation | $17-211 | $238-2954 |
| Transportation | $2-10 | $28-140 |
| Food | $25-40 | $350-560 |
| Drink | $1.50-15 | $21-210 |
| Attractions | $7-50 | $98-700 |
| Total (excluding airfare) | $52.50-326 | $735-4564 |
| | | |
ESTIMATED EXPENSE: $356 – $770 USD for a round trip ticket
The flights to Malta are going to be the first and possibly most expensive hit to your travel budget. All international flights will land close to Valletta, at the Malta International Airport.
Finding the right time to book your tickets can help you save a lot of money. These prices will change depending on where you're flying from, and what time of year you choose to travel.
We've compiled a list of some of the major flights to Malta and their prices:
New York to Valletta: 580 – 720 USD
London to Valletta: 67 – 336 GBP
Sydney to Valletta: 3469 – 3500 AUD
Vancouver to Valletta: 1117 – 1350 CAD
Keep in mind that these prices may change with time, and are taken from current information.
Keep an eye out for special deals that arise during this time of the year, as well as error fares to save money when traveling to Malta.
ESTIMATED EXPENSE: $17 – $211 USD per day
Malta is a pretty affordable country if you decide to travel during the off-season, between September and May. However, during the busy summer season prices can increase substantially, making it a more expensive destination.
Hostels in Valletta can cost as little as $17 dollars a day, whereas hotels can be a pricier choice of $200 dollars a day. By choosing the right accommodation in Malta that suits your needs, you can save a fair amount of money while enjoying yourself to the fullest.
If you've decided to travel with a friend, family member or significant other, and are looking for something with a bit more privacy, then Airbnbs could be the perfect option.
Hostels in Malta
There are some amazing hostels in Malta, which are the perfect option if you'd like to spend less money on accommodation. These usually have shared rooms or small private rooms, each of them available at different rates.
If you're looking to backpack your way through Malta, or don't mind sharing your space with others, then choosing dorms is the perfect option for you.
Staying in hostels while exploring Malta can cost you as little as $17 USD a night for shared dormitories! If you decide to book a private room, you can expect to pay anything from 60-100$.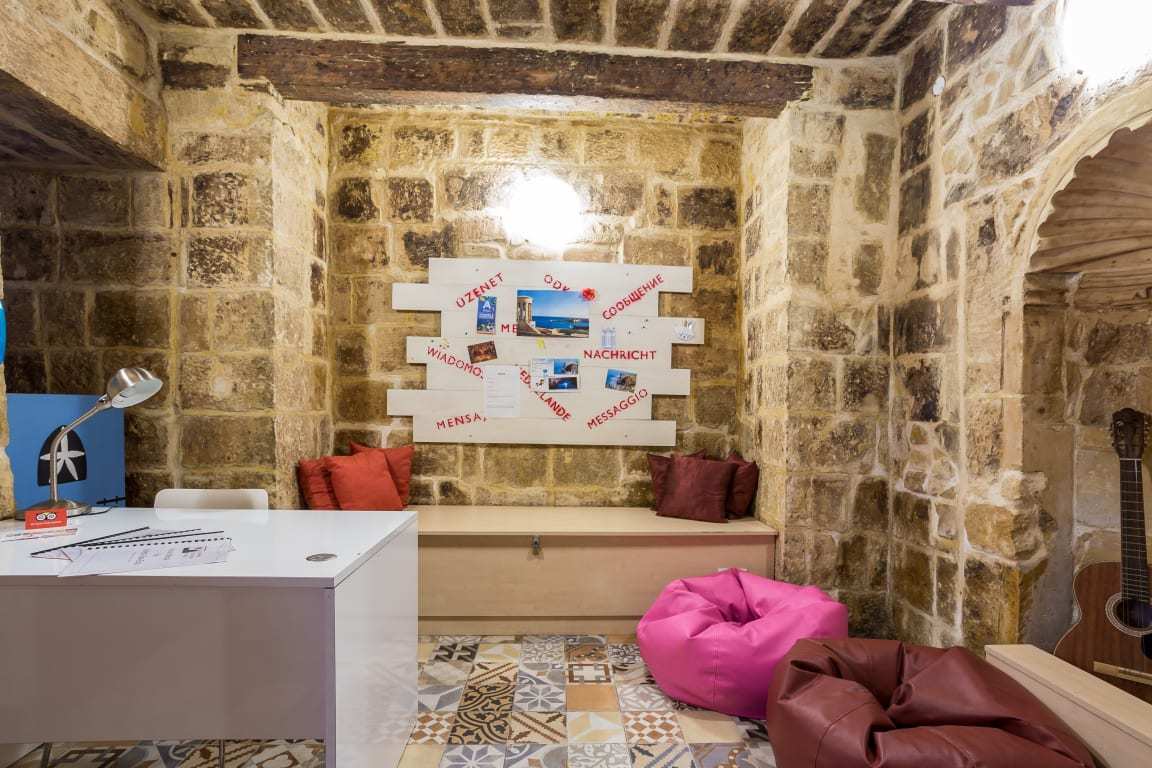 Hostels are incredibly social environments. Being in such close proximity to people from all over the world can be a great experience. You'll be able to learn about their different cultures and traditions while sharing stories and bunking together.
We've created a list of some of the best hostels in Malta
Dormitory by Valletastay: This establishment has received praise for its impeccable cleanliness and decent staff. The building itself is located in the heart of Valletta and is close to many tourist attractions and public transport.
Hostel Malti: This hostel has received fantastic reviews for the superb staff service and overall experience. It has a jacuzzi, sundeck and chillout lounge that is open to guests staying there.
Inhawi Hostel: Inhawi hostel is a beautiful establishment that offers complimentary breakfast each morning of your stay. There is also car rental and bike hire available from the hostel itself to get around the city easily.
Airbnbs in Malta
Airbnb's are another great accommodation option for travelers. The nightly price can vary greatly, depending on what you book.. The cost usually depends on the location, size, and amenities available. The average price of Airbnbs in Malta is usually around $35 USD to $80 USD.
If you're traveling with a significant other, booking an Airbnb can be the better option, as it is much quieter and more private than hostels. If you split the bill at the end, it can work out pretty cheap for both of you as well.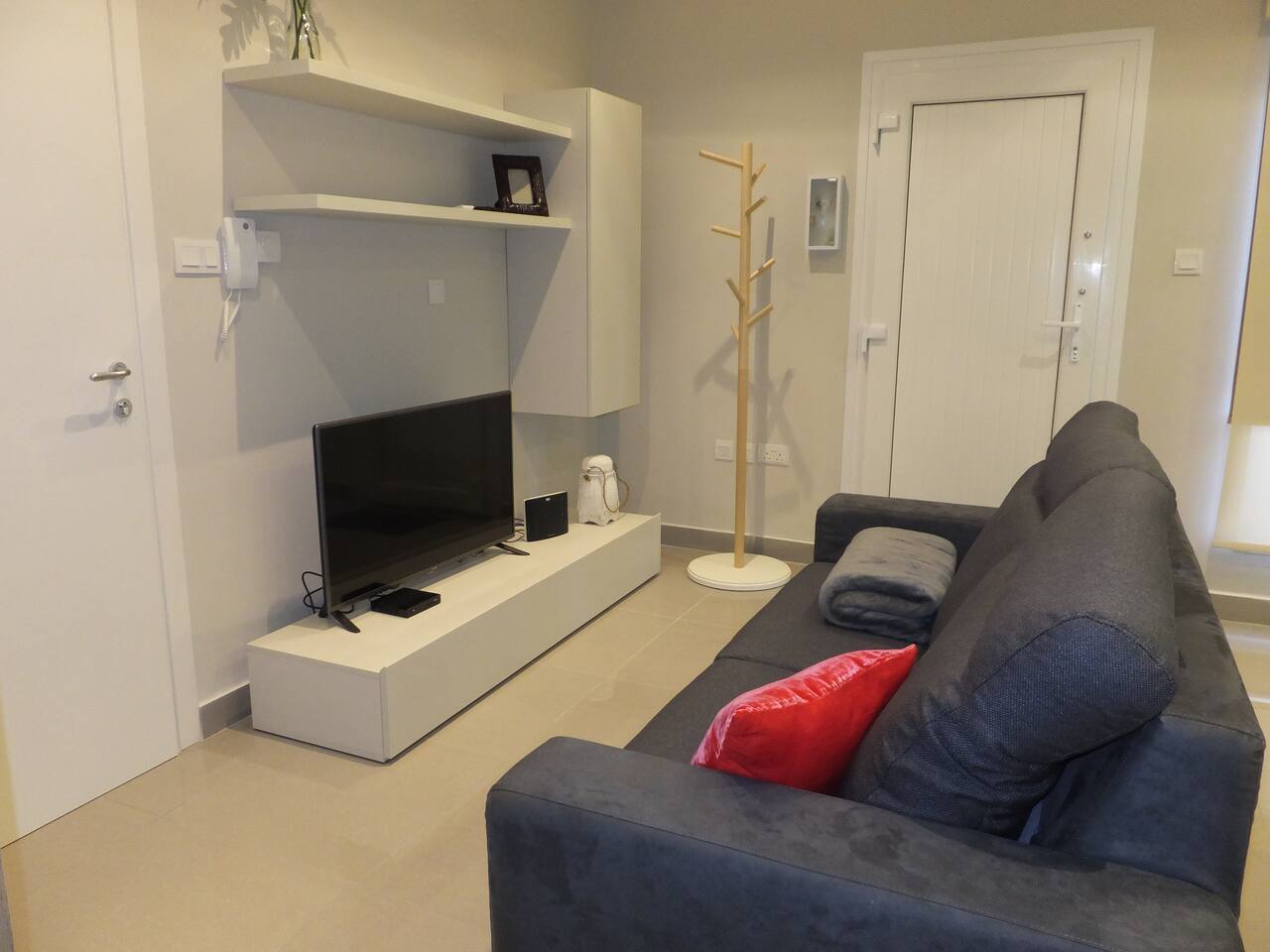 Staying in these apartments usually gives you full access to a kitchen, bathroom and other typical comforts of a private home. You could also use the kitchen to prepare home-cooked meals, to save some money by not dining out as often.
We've created a list of some of the best Airbnbs in Malta:
Studio Penthouse with Terrace: This beautiful flat is less than 5 minutes from the beach and the penthouse has a view of the surrounding area. You'll also get the entire area to yourself. Free wifi is also included during the course of your stay.
Luxurious 2 Bedroom Apartment St Julians: This apartment has received much praise for its cleanliness and the owner is always open to communication if you have any questions. You'll have the whole home to yourself.
In the Heart of the Three Cities: This gorgeous Airbnb apartment is located incredibly close to public transport systems and the local ferry. The place is kept in sparkling clean condition at all times and you'll have the whole place to yourself.
Hotels in Malta
No matter where you decide to travel around the world, hotels are usually the most expensive type of accommodation you can find. Most of the hotels in Malta cost around $80 USD a night. However, they can easily skyrocket to over $110, depending on what they offer.
Choosing to stay in a hotel will give you access to certain luxuries that are usually not found in cheaper accommodations. These luxuries are usually swimming pools, a gym, a spa and amazing services around the clock.
Booking into a hotel should only really be an option if you have a larger budget available. Or if you've decided to travel with someone else and can take on the bill together.
Here are some of the best hotels available in Malta:
Azur Hotel by ST Hotels: This hotel includes a free breakfast every morning and has received very positive reviews by previous guests! There are also standard double or twin rooms available for the same price.
Chapter 5 Hotel: The Chapter 5 Hotel is located incredibly close to local public transport routes. Free wifi and a shared hydromassage tub are available. The cleanliness of the rooms is also something previous guests absolutely loved.
115 The Strand Hotel and Suites: The rooms of this hotel have spectacular views of Valletta. The panoramic top floor of the hotel offers a large roof garden, whirlpool to relax in, as well as a bar.
Converted Farmhouses in Malta
Malta is renowned for the unique accommodation it offers in converted farmhouses. The architecture of these villas is absolutely beautiful and they have an amazing charm about them.
These farmhouses can be found scattered throughout Malta's countryside.
The only downside is that most of these are usually quite pricey. That's because the villas are usually quite large and are meant to accommodate up to 6 people (or sometimes even more) at a time.
If you're traveling with a few friends or family members this could be the perfect option for a rustic country holiday. The average cost of these converted farmhouses can range anywhere from $50 to $350 a night.
We've compiled a list of some of the best-converted farmhouses for you:
Luxuriously Converted 16th-Century Farmhouse: You'll have this beautiful villa all to yourself. It has a pool and beautiful views of the countryside. There is a large courtyard outside to relax in as well.
Old Charms and New Comforts: This private room located in a converted farmhouse offers much value, at an incredibly reasonable price. The room is kept impeccably clean and you'll have access to a hot tub and a pool.
Cozy Fully Renovated Farmhouse Gozo: This century-old home has been kept in spectacular shape throughout the years. You'll have access to free wifi and the accommodation is close to public transport systems.
Is This the Best Backpack EVER???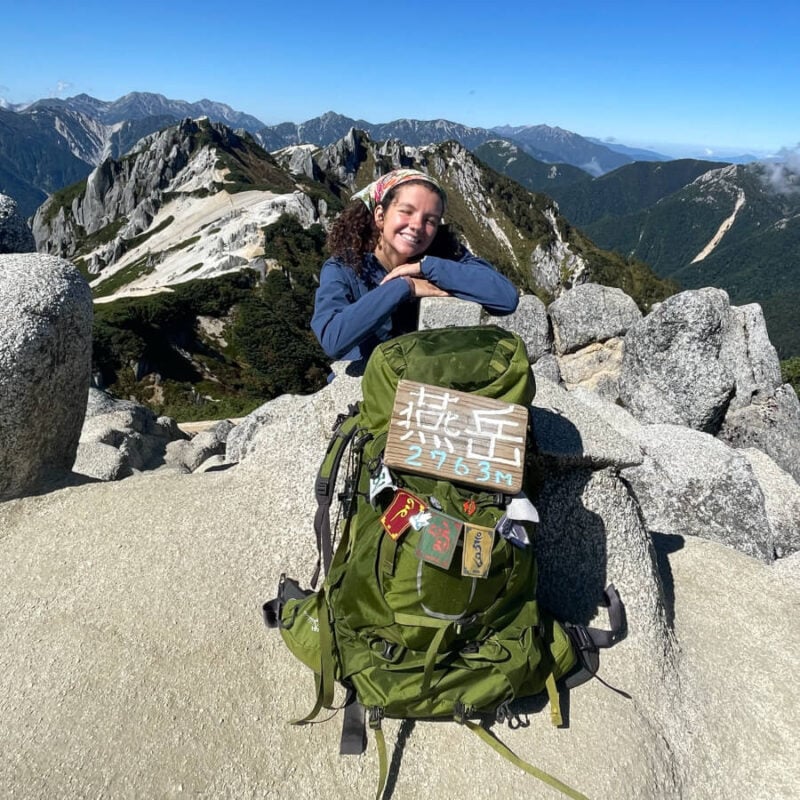 ESTIMATED EXPENSE: $2 – $20 USD per day
The transport system in Malta is well-developed, reliable and usually on time. There are many options, from busses all the way to ferries and boats to take you to the islands.
Single trip bus tickets from the airport to Valletta can cost around $5 USD. Traveling in the city can cost as little as $2 USD.
Most methods of transportation in Malta aren't very expensive, which is great for travelers that have to watch their budget. Taxies should be avoided if possible as they are substantially more expensive than any other transport option. When grabbing a taxi to the airport, you can expect the ride to cost around $20 USD.
There is a ferry and boat public transport system in place in Malta as well. Due to the small size of the island, this is a very efficient way to get around. Since the ferries schedule depends on the weather conditions, you should always check for cancellations before your trip. The price of a round trip ferry ticket between Malta and Gozo will cost you $5,20 USD.
It should be noted that you can buy a 7-day unlimited travel ticket for buses that will cost around $23 USD. If you're planning on doing a lot of traveling on the islands, this can save you a fair amount of money in the long run!
For short distance travels, or day trips in the city, walking or renting a bicycle is always a great option too.
Train Travel in Malta
Malta saw its first rail system in the year 1883 which connected the cities of Valletta and Mdina. By the year 1931, after numerous changes in ownership and not enough passengers to make it economically viable, the trains in Malta were stopped.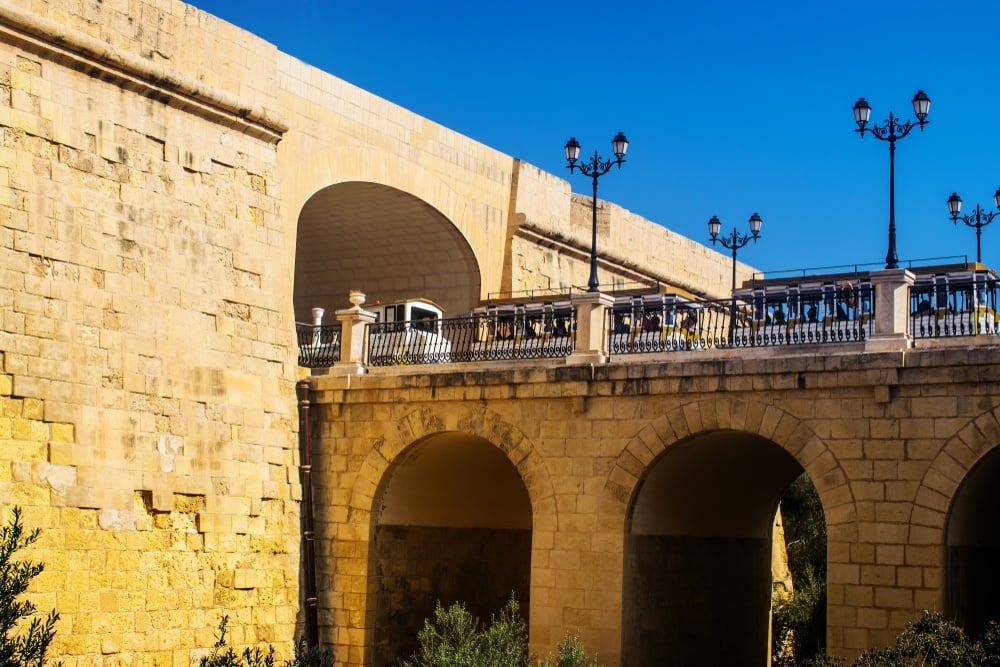 The failure of the train system eventually gave way to the much more convenient bus system after 1931.
The railway system has since vanished, however, there are still a couple of small trains rides (called the Malta Railway) that make their way through the city streets as a means of sightseeing and for guided tours. These small tours usually last around 30 minutes.
The price of this train is $6,65 USD for adults and $4,43 USD for children.
Bus Travel in Malta
The busses throughout Malta are part of an incredibly reliable transport system. They can take passengers to any of the major cities and towns on the island. Malta bus prices are very affordable as well.
You can purchase a ticket from automated ticket machines at the bus station or from the bus drivers themselves.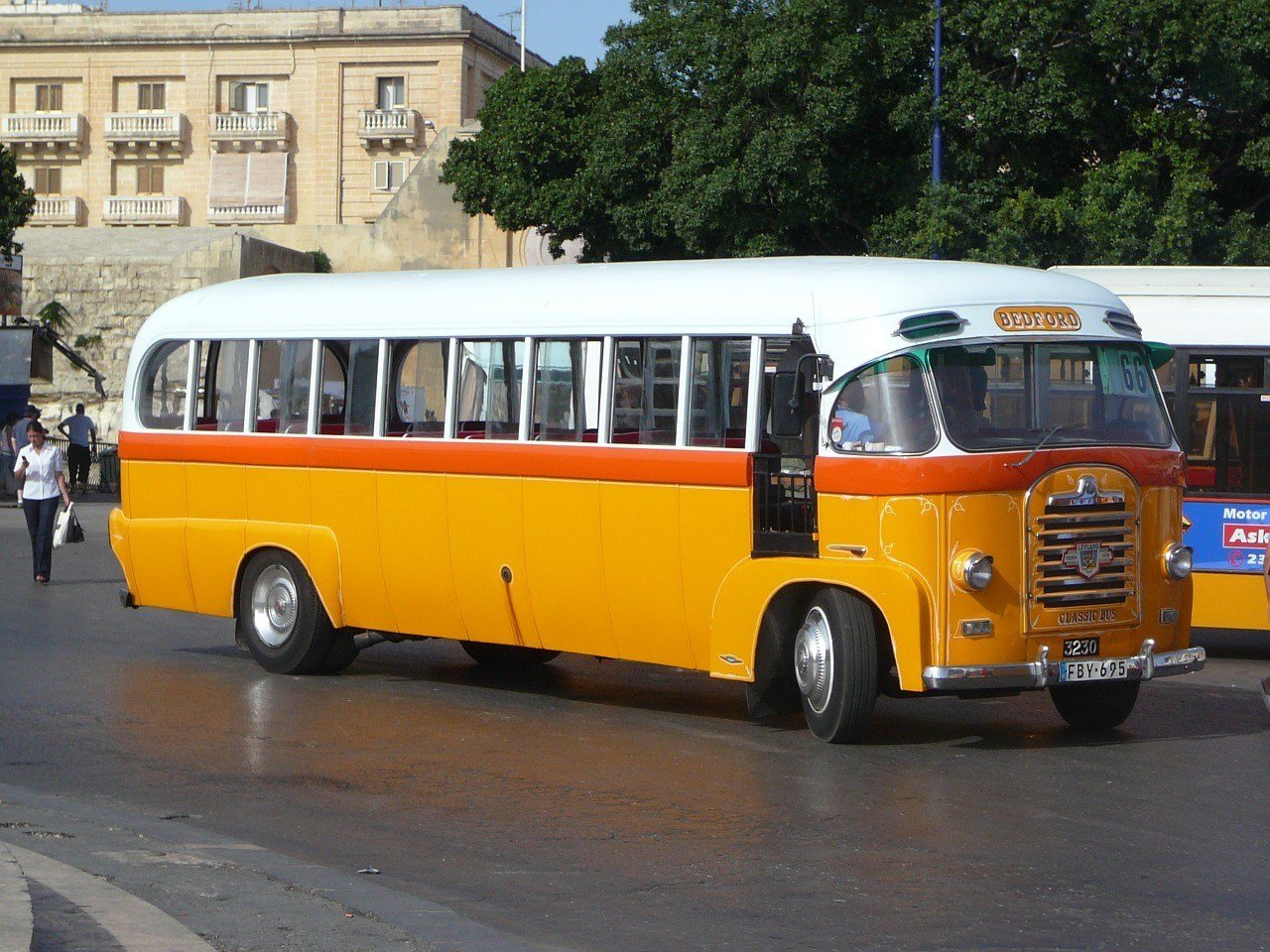 It's important to note that if you're traveling between the islands, you'll have to make separate ticket purchases on each one.
There are travel tickets that last for 7 days from the date of purchase, available for $23,3 USD with an unlimited number of rides. If you're planning on seeing many attractions on the island during your stay, this could save a lot of money.
Getting Around Inside the Cities in Malta
Malta is a tiny island nation, about 16.8 miles long and 9 miles wide. Traveling in the cities is relatively easy and efficient as they are quite small. In fact, many of Malta's cities are small enough that you could comfortably walk to get from point A to point B.
The major cities in Malta, also known as "The Three Cities", are Valletta, Birgu, and Senglea. These are the largest and most popular cities due to their historical significance and cultural appeal.
The island's officials encourage locals and visitors to keep CO2 emissions low by using buses, bicycles, boats and walking as much as possible. The main modes of public transport available in Malta are:
Bus Travel – Malta's public transport buses operate between 5:30 am and 11:00 pm. These run all over the island but are especially easy to be used in towns and cities. Bus tickets are sold by the drivers and come in a standard single ticket which is valid for up to a 2-hour trip. This will cost you $1.60 USD in winter and $2.20 USD in summer.
Taxi Travel – Taxis are expensive in Malta and aren't really required due to the reliable bus system. The average price for an intercity trip can be anywhere from $5,5 USD to $8 USD. Unless you're traveling between midnight and 5:00 am, you probably won't need to spend money on a taxi.
Bicycles – Malta has Nextbike, which allows you to rent a bike from an app. You can then pick up and drop off at any of the 10 docking stations. There are multiple payment options, from monthly/weekly membership to pay as you go. On a pay-as-you-go fee, it'll cost around $20 USD for the day, but it gets cheaper the longer you use it.
Car Rental – If you prefer your independence, you can rent a car for your time on the island. Find more info on this below.
Renting a Car in Malta
In order to rent a car in Malta, you'll have to ensure you have the correct documents with you. Requirements are your passport and a valid foreign driver's license.
The cost to rent a car in Malta is reasonable and allows you to travel anywhere at your own leisure. The average rental price in Malta ranges from around $14,5 USD to $25,5 USD a day, depending on what sort of car you rent.
A gallon of petrol and diesel will cost around $7 USD. In most cities, parking is absolutely free. Due to the small size of the country, renting a car can be quite a cost-effective solution to get around fast and easy.
Cost of Food in Malta
ESTIMATED EXPENSE: $25 – $40 USD per day
There is a large variety of amazing food on the island, be it in supermarkets or restaurants.
Food prices in Malta are quite affordable. Cities usually have a wide range of food available, from staple foods to exotic Maltese dishes you may have never even heard of before.
The most popular type of cuisine in Malta is Mediterranean inspired dishes with many types of fish, pasta, pizza, and salads. There are a few Indian and Asian restaurants located on the islands as well, which offer budget dishes for travelers.
Generally speaking, choosing to cook at home and buying ingredients from the local grocery store will also help you to save money. If you have access to a kitchen, preparing meals at home can work out a lot cheaper than having to dine out every time.
Here is a list of some of the Malta food prices for your convenience:
McDonald's medium meal: $6,6 USD
Lunch from a street vendor: $6 USD
Restaurant hamburger meal: $10 USD
Whole chicken: $7,7 USD
1L Juice: $1 USD
1Kg Tomatoes: $2,2 USD
If you don't have kitchen facilities, then looking for 2-for-1 deals and happy hour specials at restaurants can also help you to mitigate the cost of eating out in Malta.
Where to Eat Cheaply in Malta
Most of the Asian and Indian restaurants in Malta offer their traditional cuisine for decent prices. Meals can cost around $6 USD.
Most of the mid-range restaurant prices are relatively cheap as well, giving you a bit more options to choose from since there are quite a few on the island.
There are also a couple of street vendors that can be found scattered throughout the cities. They offer ready-made meals at decent prices. These vendors are pretty rare, so keep an eye out for them while exploring the city streets.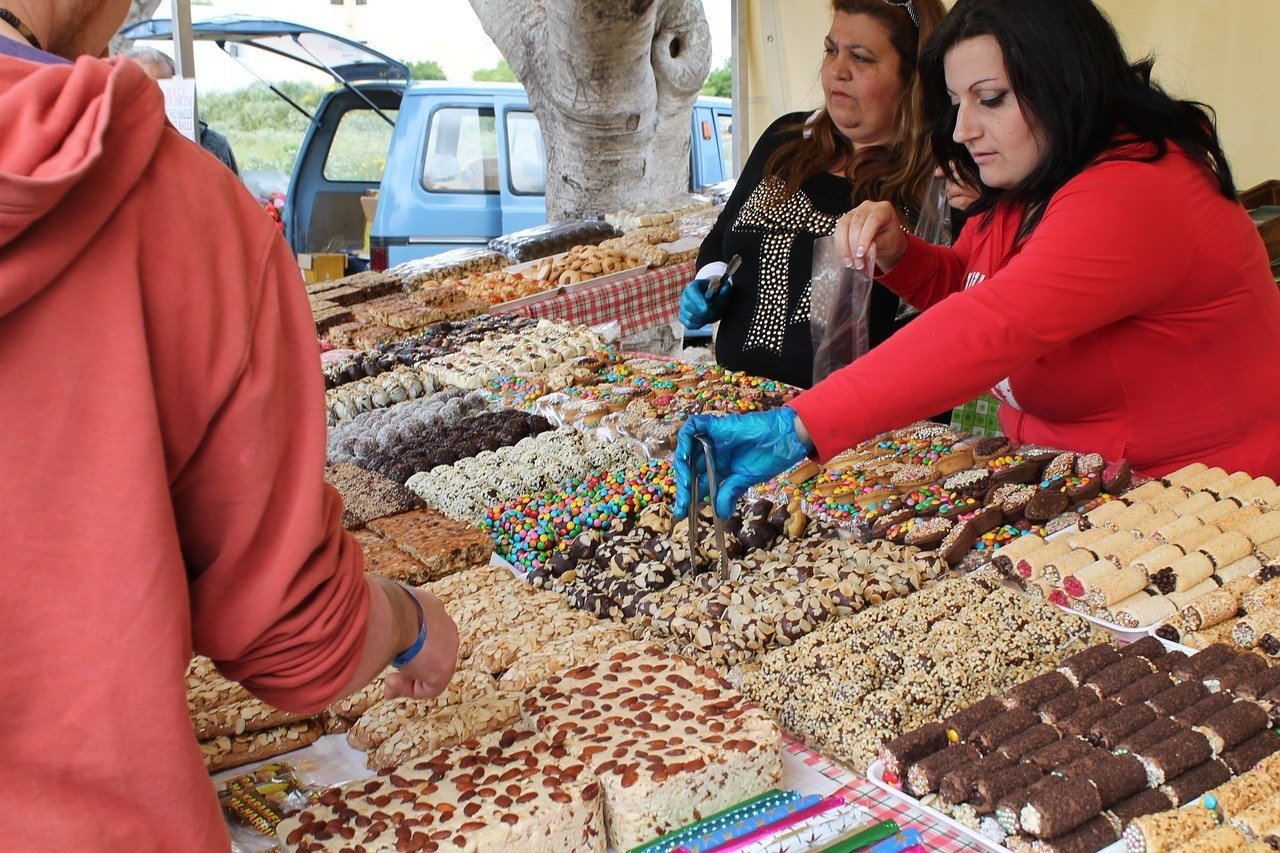 Dining out for a reasonable price is definitely doable if you keep an eye out for specials and deals!
Here are some ideas for places to eat while visiting Malta:
The Submarine: This particular establishment is incredibly well known by both locals and tourists visiting Valletta, they make incredibly filling sub sandwiches and sell them for incredibly good prices. For $3.88 you can create a fully customizable ciabatta or ftira sandwich!
Local Grocers: Many of the local grocers found throughout Malta offer ready-made meals and ingredients you can use to cook your own. Purchasing groceries to make a filling meal can cost as little as $14, and whatever is leftover can be used for the next day.
Street Vendors: Street vendors can be found scattered throughout the city streets and usually offer filling meals for decent prices. Grabbing lunch at one of these vendors will cost you around $5,5 USD.
ESTIMATED EXPENSE: $1.50 – $15 USD per day
The nightlife in the Maltese cities is quite vibrant all year-round, especially during the busy summer months. Many of the clubs and bars will stay open until the early hours of the morning, usually closing at 1 AM – 3 AM.
There are a vast array of establishments to choose from if you'd like to experience the Maltese nightlife. Clubs can be found in pretty much any of the major cities.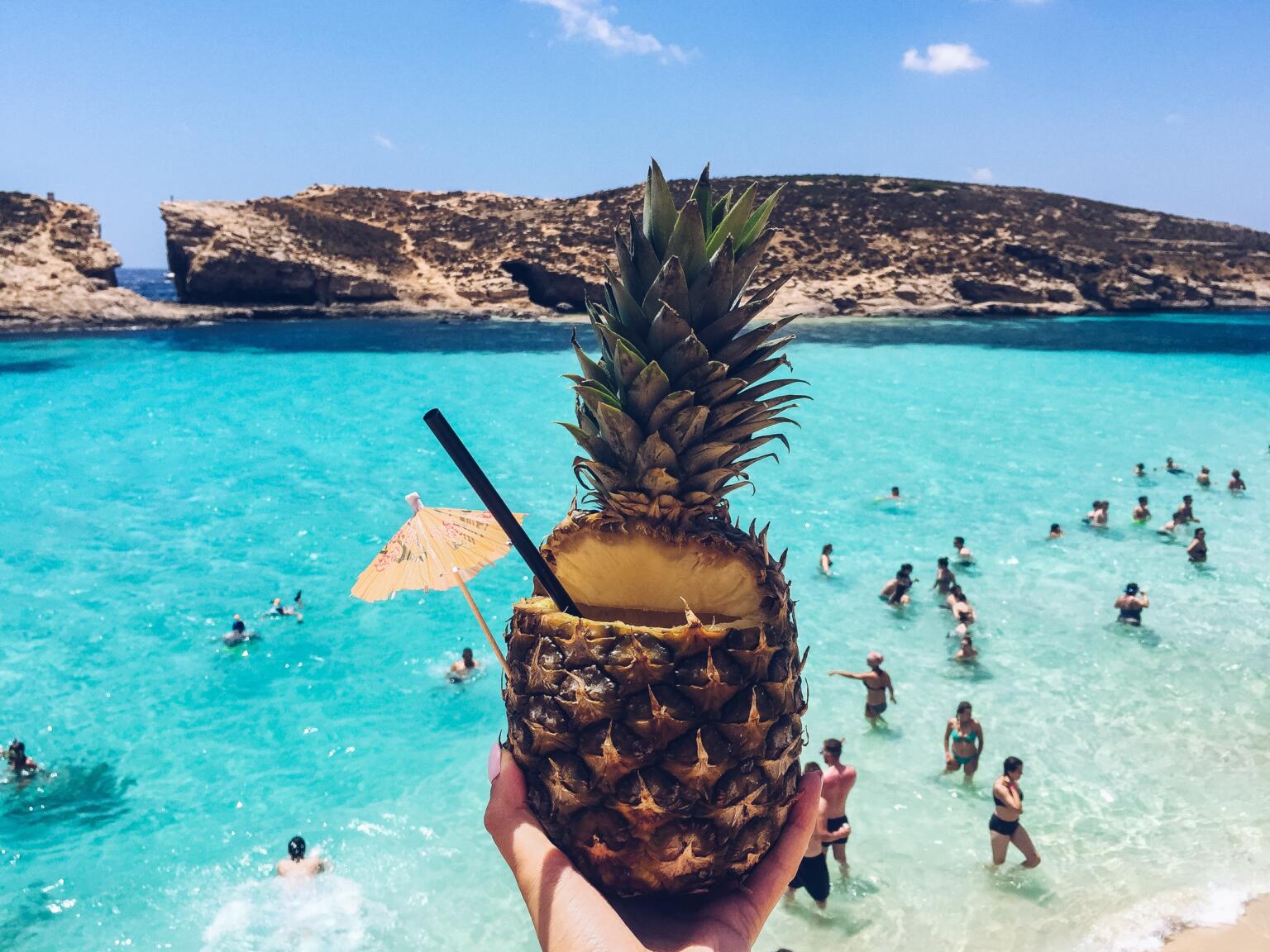 To get a drink on a night out, you usually don't have to dig deep into your pocket as alcohol is relatively affordable. The price of beer, for example, starts around $1,50. A standard bottle of red wine will cost about $8 USD.
Travellers and backpackers on a budget should look out for happy hour specials, or have a couple of pre-drinks at home before heading out. This should save you a couple of bucks too.
ESTIMATED EXPENSE: $7 – $50 USD per day
Malta is an ancient country that offers many historical sites and interesting attractions. There are three UNESCO world heritage sites located on the island, which are definitely worth a visit.
The Maltese countryside is famous for its beautiful landscape and idyllic beaches. Many tours take you along routes where you can see everything the land has to offer. On rainy days, you might want to explore the numerous museums and exhibitions.
Museum admission prices usually range from $5 – $7 USD, allowing you access to the buildings for the entire day.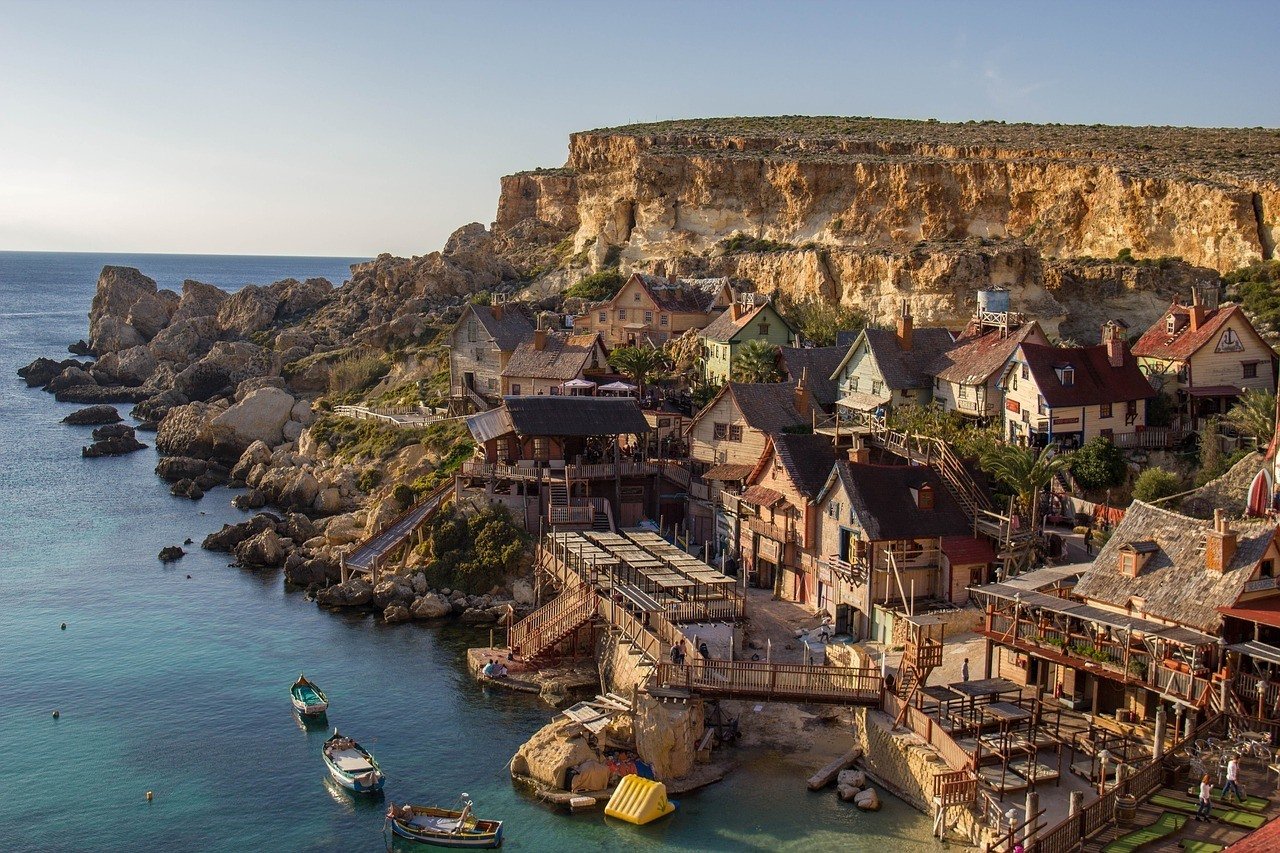 There are combined tickets and passes available for tours that will cover many attractions such as the Malta Pass. This pass will give you unlimited access to most of the attractions and tours on the islands.
The price of the Malta Pass costs $10 – $22 USD, depending on which package you choose.
Here are a few ways to save money on attractions in Malta:
The Malta Pass allows you to access specific locations for free. This pass is fairly customizable and you can choose different packages to fit your specific tastes and requirements.
Walking along the promenades and visiting the city parks is absolutely free. These locations are perfect for relaxing and unwinding after a busy day.
We get that traveling on a budget (and especially sticking to it) can be quite a struggle at times. Following our budget 101 tricks can save you from one or two unnecessary expenses and make your trip much more enjoyable.
The Future of the SIM Card is HERE!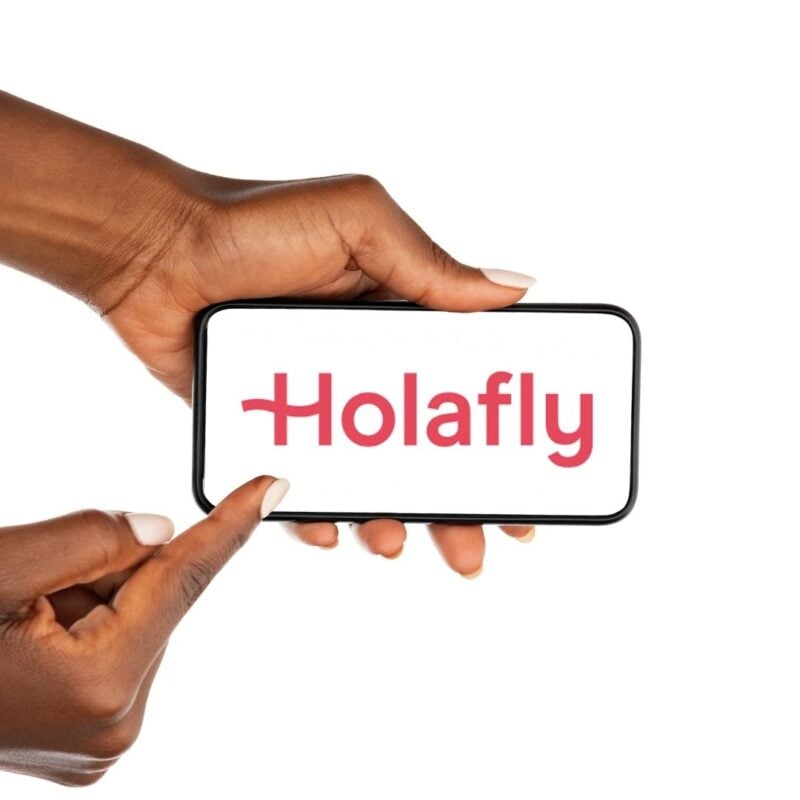 A new country, a new contract, a new piece of plastic – booooring. Instead, buy an eSIM!
An eSIM works just like an app: you buy it, you download it, and BOOM! You're connected. It's just that easy.
Is your phone eSIM ready? Read about how e-Sims work or click below to see one of the top eSIM providers on the market and ditch the plastic.
Grab an eSIM!
It's important to always set aside extra cash when traveling to any country, in case of unforeseen expenses. By being aware of this and making the proper preparations beforehand, you can save yourself a lot of stress. Expecting the worst case is always a good idea, and in this case, a most-do!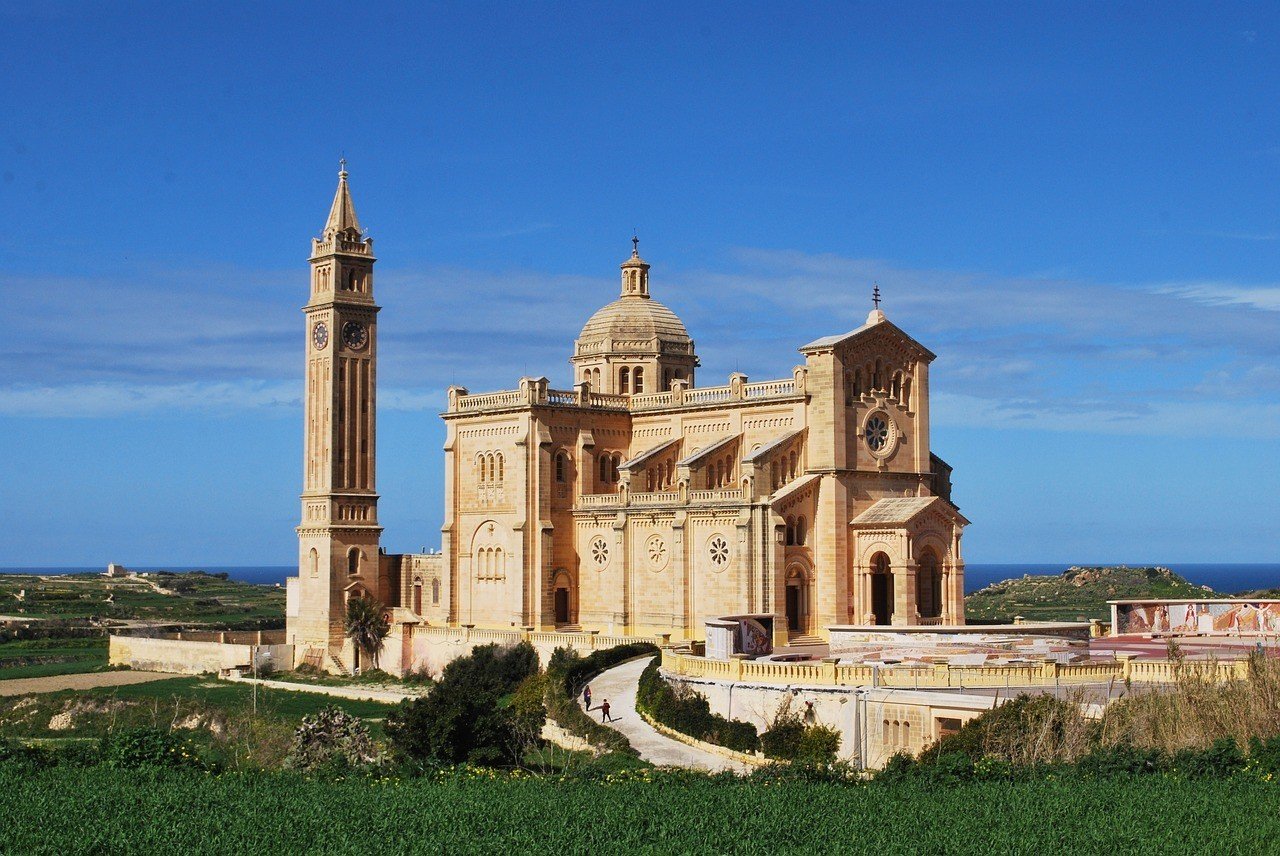 The little extra money is especially important when it comes to medical emergencies – you never know what's going to happen. And if no other expenses came up (fingers crossed), you can properly enjoy your last travel days!
By having this extra bit of budget set aside, you will always have some cash to fall back on, which eases your mind, and makes you feel a lot safer (even if it's just unconsciously).
Tipping in Malta
Tipping in Malta isn't necessary unless you're happy with your service. It's common practice to add around 5% to 10% gratuity to your bill. It won't kill your wallet, and you'll put a smile on your waitresses face!
Adding a tip is seen as the polite thing to do after receiving service from your bartender, barista or tour guide. Keep in mind that some establishments automatically add a service charge to your bill. If this is the case then tipping is not necessary (but it's still seen as a nice gesture).
Get Travel Insurance for Malta
ALWAYS sort out your backpacker insurance before your trip. There's plenty to choose from in that department, but a good place to start is Safety Wing.
They offer month-to-month payments, no lock-in contracts, and require absolutely no itineraries: that's the exact kind of insurance long-term travellers and digital nomads need.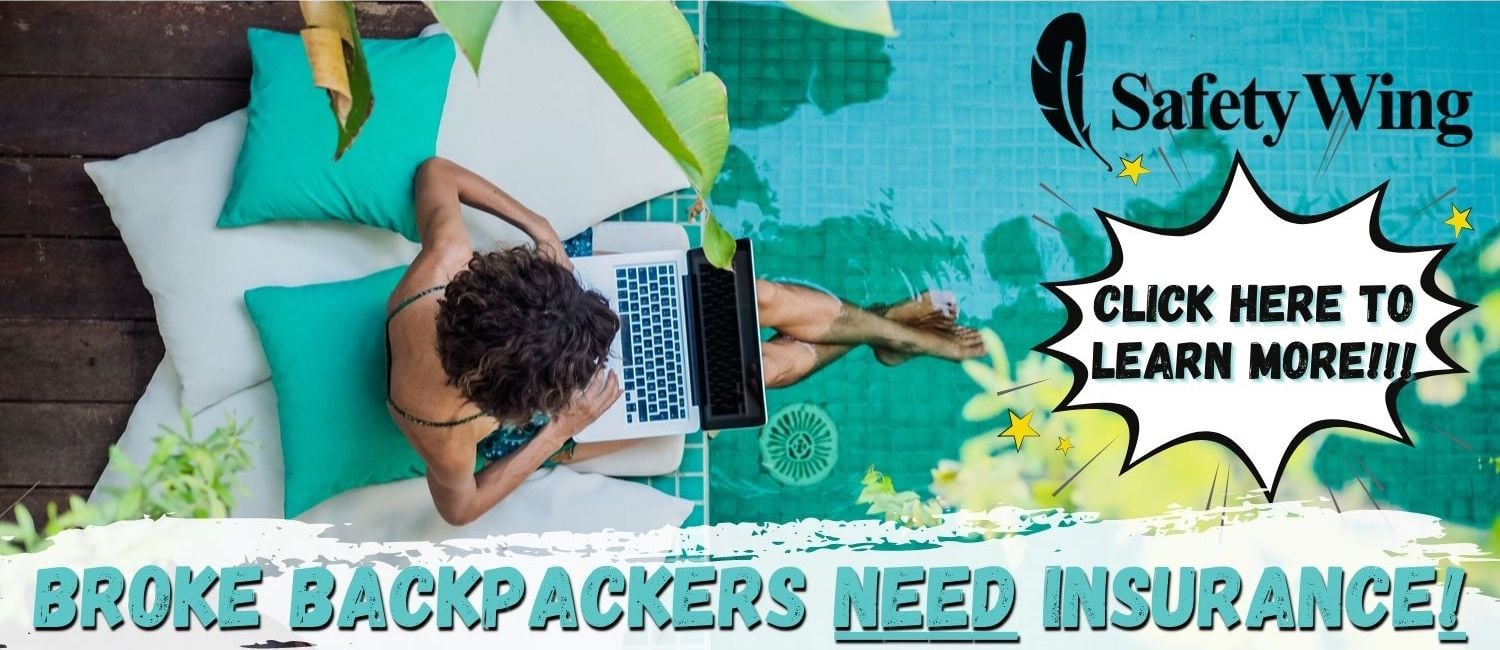 SafetyWing is cheap, easy, and admin-free: just sign up lickety-split so you can get back to it!
Click the button below to learn more about SafetyWing's setup or read our insider review for the full tasty scoop.
Some Final Tips for Saving Money in Malta
Malta costs can quickly add up if you don't keep track of how much money you spend during your stay. However, there are always ways to save some cash while traveling around the globe.
We've created a list with some of the ways that'll save you a bit of money:
Making use of a Malta Pass: If you're planning on visiting many attractions during your stay, this pass can save you quite some money by giving you free access to the island's hotspots!
Walking instead of using public transport: The major cities of Malta are actually quite small. This makes it easy to get around on foot. And the best thing: it's totally free!
Making use of restaurant specials: Many restaurants usually have specials that run during the week. You can make use of those to dine out for a decent price!
Have a water bottle: Don't waste money on plastic, bottled waters; carry your own and refill it in the fountains and the tap. If you're worried about potable water, get a filtered bottle, like the GRAYL, which filters out 99% of viruses and bacteria.
Earn money while you travel: Teaching English while traveling is a great way to make ends meet! If you find a sweet gig, you may even end up living in Amsterdam.
Become a volunteer with Worldpackers: Give back to the local community and, in exchange, you're room and board will often be covered. It's not always free, but it's still a cheap way to travel to Malta.

Our GREATEST Travel Secrets…
Pop your email here & get the original Broke Backpacker Bible for FREE.
So, is Malta Expensive in Fact?
Malta is known for being an affordable country to visit, especially if you compare it to other parts of Europe.
Traveling to the Island won't cost you an arm and a leg if you do proper research beforehand and follow a budget. Keeping track of your expenses can really help to keep the trip costs to a minimum while still enjoying what the country has to offer.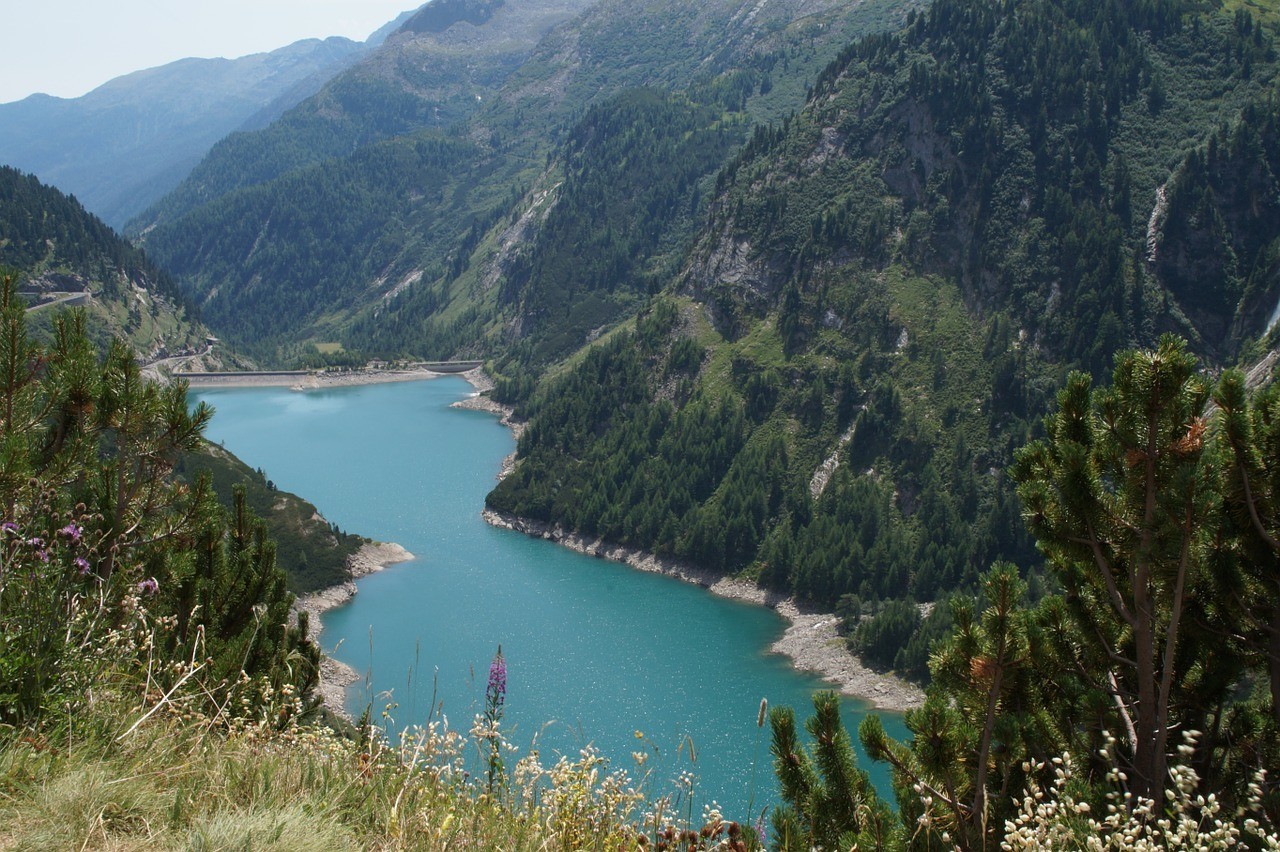 Making use of travel passes and special discounts can also help to keep your expenses down.
What we think the average daily budget for Malta should be: $50-100 per day.
---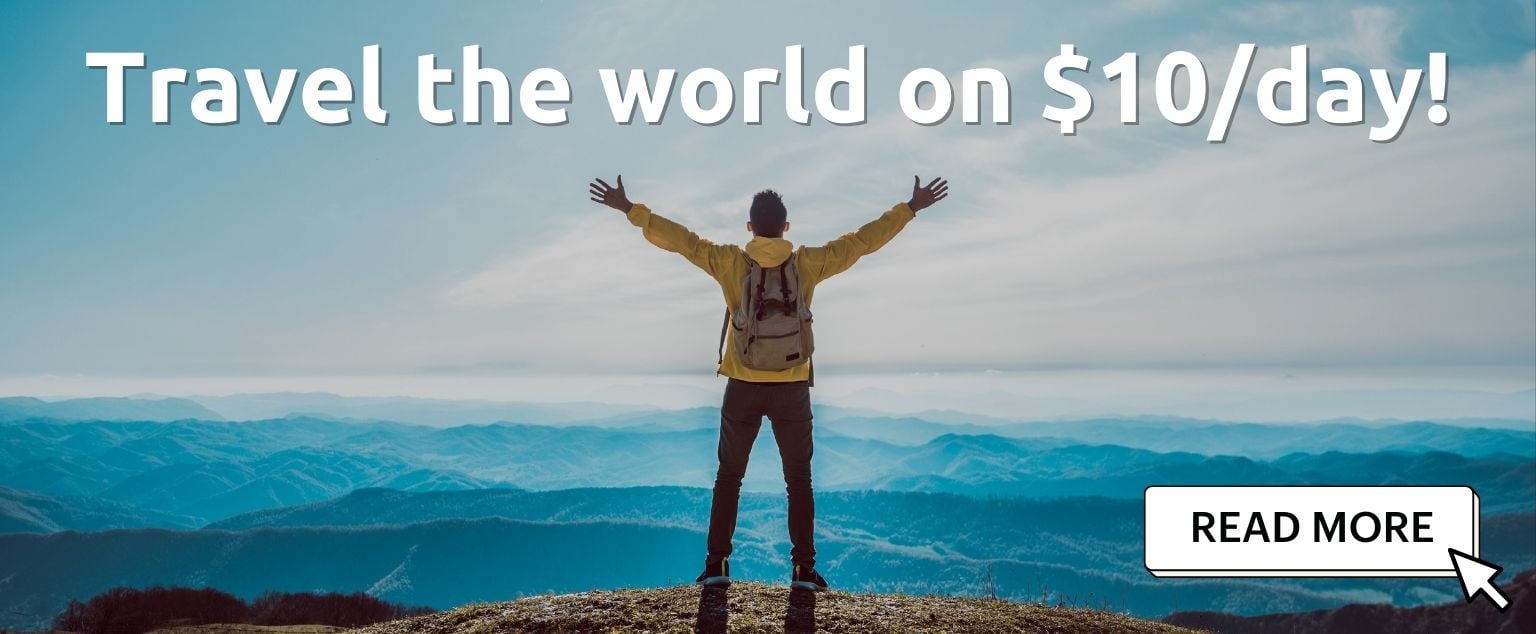 And for transparency's sake, please know that some of the links in our content are affiliate links. That means that if you book your accommodation, buy your gear, or sort your insurance through our link, we earn a small commission (at no extra cost to you). That said, we only link to the gear we trust and never recommend services we don't believe are up to scratch. Again, thank you!