Ancient, fascinating and culturally vibrant; Malta is one of the most awesome places to visit in Europe! This small – yet eclectic – group of islands is overflowing with amazing activities. Opportunities to explore a country you probably know very little about!
Surrounded by the beautiful Mediterranean Sea, there are breath-taking discoveries to make here. From the markets of marsaxlok to the bustling captial of Valetta and the unbelievable azure of the Blue Lagoon; this little country has a bit of everything and it's super easy to get around too!
With so much on offer, it can be quite overwhelming when trying to decide where to stay in Malta. But with this easy, step-by-step guide, you'll find the perfect areas to stay in Malta to meet your interests and budget!
Without further ado, here's the best guide to where to stay in Malta.
Looking for a specific stay? These are our highest recommendations for places to stay in Malta…
This gorgeous apartment overlooking the delights of Malta's capital city, Valletta is our top recommendation for the best Airbnb in Malta! With your private balcony, you can bask in the Mediterranean sunshine and enjoy a late-night cocktail!
Excellently located, you can get to all of Valetta's top attractions from here!
As you can tell from the 10/10 ratings, this hostel is the best hostel in Malta if you're planning on travelling on a budget! This hostel is in Gozo, which is the smaller of Malta's two islands and our recommendation for the best place to stay in Malta for families!
Its location is fantastic and the service is great. what more could you want?
This hotel has the perfect mixture of traditional and modern, set in a beautiful ancient building. However, just because it's old doesn't mean it's outdated. There is an outdoor pool, a fantastic restaurant and car hire is available!
Malta is the gem of the Mediterranean. It's an archipelago lying 80km south of Italy. This is a delightful community of friendly locals and a popular tourist spot.
With 500,000 residents, it's also the fifth most densely populated country in the world. But don't let that put you off. There are so many wide-open spaces here or beautiful mountains and beaches, as well as some fascinating geographical formations!
Alongside the amazing sites are museums to explain it all. Having been inhabited since 5900BC, there is so much ancient history and fascinating landmarks to discover! If you're looking for somewhere to relax but also to learn, then Malta is the best place for you to visit!
Malta is also home to some amazing wildlife and indigenous plant life – all of which can be found right on your doorstep. As well as some outstanding natural environments to explore on a hike, you'll also be fortunate enough to enjoy one of Europe's gems! Malta's towns are teeming with culture and vibrancy: restaurants, museums, and art galleries are around every cobbled-street corner!
Let's breakdown it down
Getting to and around Malta is really easy! Malta International Airport is the only airport but it is very busy.
There are also three ports which are regular hosts to large cruise ships, and getting around the country itself is simple: roads are plentiful and buses are reliable and regular. Malta is also a great European winter destination.
Valetta: If you want to see Malta's finest city for your first ever visit to these beautiful islands, you simply have to go to the country's capital city. Where else can you learn all there is to know about Malta whilst being able to see it first-hand for yourself? However, Valetta can be a little on the pricey side. But Malta isn't just for people who want to splash the cash!
Bugibba: If you want to visit this amazing place without burning your pockets, the best place for you to stay is Bugibba, which boasts some amazing natural landscapes to explore.
Sliema: If you're a bit of a party animal, the popular seaside resort of Sliema is the best place to enjoy amazing activities during the day and the night! Enjoy some sunset drinks overlooking the gorgeous Med!
Marsaxlokk: The great thing about Malta is that despite its popularity, there are still parts of these islands that remain unexplored and secret, and the best place to visit to make some of these discoveries is Marsaxlokk which is our recommendation for the coolest place to stay in Malta!
Gozo: Bringing the kids? Don't panic, we've got you covered for that too! Gozo is the smaller of the islands making up the country of Malta, and this delightful spot is just as beautiful as the main island but without so many people, giving your family the peace and privacy to spend some quality time together.
With so much history and beautiful surroundings, Malta is one of the best places to visit in Europe!
As the capital of the country, this city is truly the heart and soul of Malta! Located in the South Eastern Region of the main island, this city is a spectacular example of incredible Mediterranean architecture and culture!
There are so many historically significant buildings in this city and the accommodation is to die for! As the most southern capital of Europe, you'll enjoy a glorious sunshine-filled break!
If you're looking for something truly rustic and unique, then this is definitely the best place to stay in Valletta for you!
With stone walls and an authentic style, this miniature Maltese townhouse boasts an amazing location and a chilled out, relaxed atmosphere!
If you're looking for a slice of something familiar during your travels, why not head to the Dormitory by Vallettastay? It is very reasonably priced and perfectly located on one of Valletta's iconic terraced, cobbled streets.
Overlooking the Grand Harbour, you'll have views to die for without breaking the bank!
Centrally located, elegantly furnished and conveniently accessible, this hotel has everything you could want and more during your exciting city stay.
There's an outdoor pool, an outdoor terrace to enjoy a drink on and even a hot tub if you're feeling like properly relaxing!
Things to See and Do in Valletta
Head to the beautiful and gothic St John's Cathedral. If you're a fan of Baroque architecture and amazing art, this is the place for you.
Take a stroll around the breathtaking Upper Barrakka Gardens. The best views over the Grand Harbour.
Head down to the waterfront! Here, you can find gorgeous restaurants and bars and enjoy a drink at sunset. Or, if you want to see the city from a different perspective, why not hire a boat and see Malta's capital from the Mediterranean.
Learn all Malta's significant role in WWII at the Lascaris War Rooms! This complex network of underground tunnels and chambers is where some of the most important decisions of the 20th century were made!
Every day, you'll hear the saluting battery – the oldest operating battery in the world! Amazing historic guns which you can also get a tour around!
Head to a Malta festival to experience authentic Maltese culture.
This cheaper alternative to the other towns in Malta is as beautiful and fascinating as the next one! With the chance to go wild swimming, walking, and sunbathing, this is also the best place in Malta to stay if you want to relax.
This is also a great chance to get outdoors and see some of the fascinating wildlife this area has to offer!
This converted boathouse suite boasts gorgeous views over the sea from the front terrace, where you can enjoy a hearty breakfast before taking on the town and exploring!
Sleeping 3, this apartment has lovely bright rooms and plenty of space for you and your friends.
Fancy an amazing break without an amazing price? Look no further than this hostel just outside Bugibba, where you'll have a balcony with your room and access to loads of great facilities. These include a pool, games room and much more!
Just around the corner from Malta's National Aquarium is this lovely hotel. With great views of the sea and an even greater restaurant, you'll be the envy of your friends when they see your pictures of this gorgeous hotel!
Without breaking the bank, you can have an awesome stay jam-packed with inexpensive luxuries!
Things to See and Do in Bugibba
Take a dip in the beautiful Mediterranean Sea at Qawra Beach! Immerse yourself in the crystal-clear waters and enjoy a drink at the beach bar.
The Classic Car Collection is a cool little museum in the area if you are an automobile enthusiast. These cars have been lovingly restored to their former glory making it a great place to visit with the kids.
The Quattro Water Park is another great spot for the kids and adults alike to cool off whilst having a blast in a safe environment.
Step back in time at the Medieval Wignacourt Tower! The views of the Mediterranean are spectacular plus there's also an amazing museum!
Sliema is a beautiful town just around the coastline from Valetta, Malta's capital! Not only are there great nightclubs for a night dancing away, but there are also some amazing historical cultural sights to see off the hangover.
With some amazing accommodation on offer, we've got you covered for the perfect place to stay in Malta if you're a bit of a party animal!
This is a very stylish and modern option for you if you're looking for a contemporary pad to enjoy on your stay. With a large kitchen/diner, this is the perfect place to host pre-drinks before taking on the town of Sliema.
With 2 bedrooms, there is ample room for you and your friends to relax and unwind!
Just as you'd expect when going to your Granny's to stay, here, you'll find a warm welcome, plenty of food and friendly staff to help you enjoy your stay as much as possible. Just a five-minute walk from the beach, you'll be able to cure your hangover easily!
There are high-speed Wi-Fi and a rooftop terrace!
Just a 15-minute walk from Sliema's delightful promenade, you'll find this elegant and stylish hotel. Perfect if you're planning on exploring Sliema at night, there's a 24-hour front desk, room service and a bar available for use!
Things to See and Do in Sliema
Tour around the breathtaking Stella Maris Church Sliema. Amazing art and a great chance to get some peace and quiet.
Head over to St. Julian's and St Georges Beach for the party!
Drive over to Manoel Island, where you can visit Fort Manoel. This 18th century fort overlooks the Mediterranean in a star shape! It's like stepping back in time.
Start your night by winning (or losing) some money at the casinos in St Julian's.
Head to Fort Tigne for history and luxury. You'll find an amazing military landmark, and a gorgeous Mediterranean beach.
Boogie the night away, at the nightclubs in Sliema. Check out Pearl Beach, Splash Boat Party Malta, and Mable's Magic Roof Garden.
This exquisite fishing village is the perfect place to immerse yourself into quintessential Maltese culture. With markets, cafes, and a gorgeous harbour, what else could you ask for?
We have found this hidden treasure and some great accommodation there for you to enjoy on your cool stay! Take a dip in the ocean or explore the small, ancient streets of this delightful town!
Fancy taking a bath in your own private pool while overlooking the aqua blue Mediterranean Sea? Then this is the best place for you to stay!
Within walking distance, you'll find beaches, shops and restaurants, and you can relax in your own space comfortably, with a private terrace and Wi-Fi available!
This is a simple yet charming guesthouse with friendly and attentive staff. You can store luggage and get lifts to and from the airport to make sure your journey is as easy as possible. There's a lovely restaurant on-site for you to enjoy some local delicacies too!
With large, spacious rooms you'll be able to truly relax and unwind here. There are so many facilities here to make it as comfortable as possible for you; a flat-screen TV, a continental breakfast, free Wi-Fi and a private bathroom! All your needs will be catered for!
Things to See and Do in Marsaxlokk
Head to the Sunday Market. It's a great place to meet people AND get some great fresh produce or a souvenir.
Dip in the majestic Mediterranean at St Peter's Pool or sunbathe on the sandstone rocks! Soak up some rays and get a tan.
The Sanctuary of Our Lady of the Rosary of Pompei is the heart of the town and receives thousands of pilgrims every year! This beautiful building is a photographer's dream.
The old lighthouse found at Fort Delimara is one of the best vistas.
Delve into the beauty of the Maltese underworld at Ghar Dalam Cave. With Paleolithic art and a museum. There are even human remains and Ice Age-old artefacts.
Organising a family holiday can be stressful, especially when there are a lot of you. But don't worry, we've got you covered, and Gozo is the best place to stay in Malta for families.
It's a small island just to the west of the mainland island of Malta, and it is its own secret oasis of amazing historical sites and some breathtakingly beautiful beaches for you to relax!
These apartments give you all the benefits of a brilliant, private space without the extortionate prices! If you're bringing the kids and want to save a bit of money, this is the perfect option for a family wanting a bit of quality time together.
In each apartment, there's a kitchen and living area, as well as a balcony overlooking the bay!
This is a great place to stay if you want a family holiday with a bit of luxury! There's both an indoor and an outdoor pool, so no matter the weather you can always enjoy a relaxing dip!
You can enjoy the wonderful food served up in the restaurant and your own balcony depending on which room you select. The hot tub, steam room and child's pool make this the most relaxing hotel on Gozo!
Best Airbnb in Gozo: Farmhouse Palma
This fantastic house is the perfect mixture of traditional Maltese architecture and all the modern amenities needed by a 21st-century family. With an outdoor pool, this converted farmhouse is located in an isolated position down an old cart track, so it's perfect if you want some private, family time.
Things to See and Do in Gozo
Visit Victoria and the Citadella, the fortress offers amazing views.
Check out the vineyard. The views are spectacular, get some countryside air, and, of course… WINE!
Take a dip in the ocean at Ramla Beach. A gorgeous, secluded cove with great surf and delicate sands.
Head to Ggantija for ancient education! You'll find two well-preserved limestone Neolithic temples – it's one of the oldest monuments of its kind in the world!
A great family activity is seaside salt harvesting. What? Never heard of? It's a Maltese delicacy: real sea salt in the most gorgeous setting!
Here's what people usually ask us about the areas of Malta and where to stay.
Don't Forget Travel Insurance for Malta
Travelling without insurance is risky. So set yourself up well with trusty travel insurance.
World Nomads' mission is to support and encourage travellers to explore their boundaries. They offer simple & flexible travel insurance, and safety advice to help you travel confidently.
They've been doing it since 2002 – protecting, connecting, and inspiring independent travellers just like you.
Get a quote below or read our in-depth review!
World Nomads provides travel insurance for travelers in over 100 countries. As an affiliate, we receive a fee when you get a quote from World Nomads using this link. We do not represent World Nomads. This is information only and not a recommendation to buy travel insurance.
Incredible history, stunning scenery and a variety of fabulous activities. It's no wonder Malta is so popular with tourists of all ages!
To recap: Valetta is our number one choice for the best place to stay in Malta for the first time. As the capital city of this fabulous country, this is where you can learn all about this country and see its vibrant culture for yourself.
For a luxurious stay, look no further than Cugo Gran Macina Grand Harbour– a relaxing and stress-free stay!
If you are travelling on a budget, then we recommend the brilliant Sunset Seaview Accommodation. A brilliant hostel without the extortionate price!
Have we missed anything? Let us know in the comments below! Otherwise, enjoy your travels!
Do you own an awesome hostel, hotel or apartment? Want to be featured on our list? Email [email protected] to find out how.
---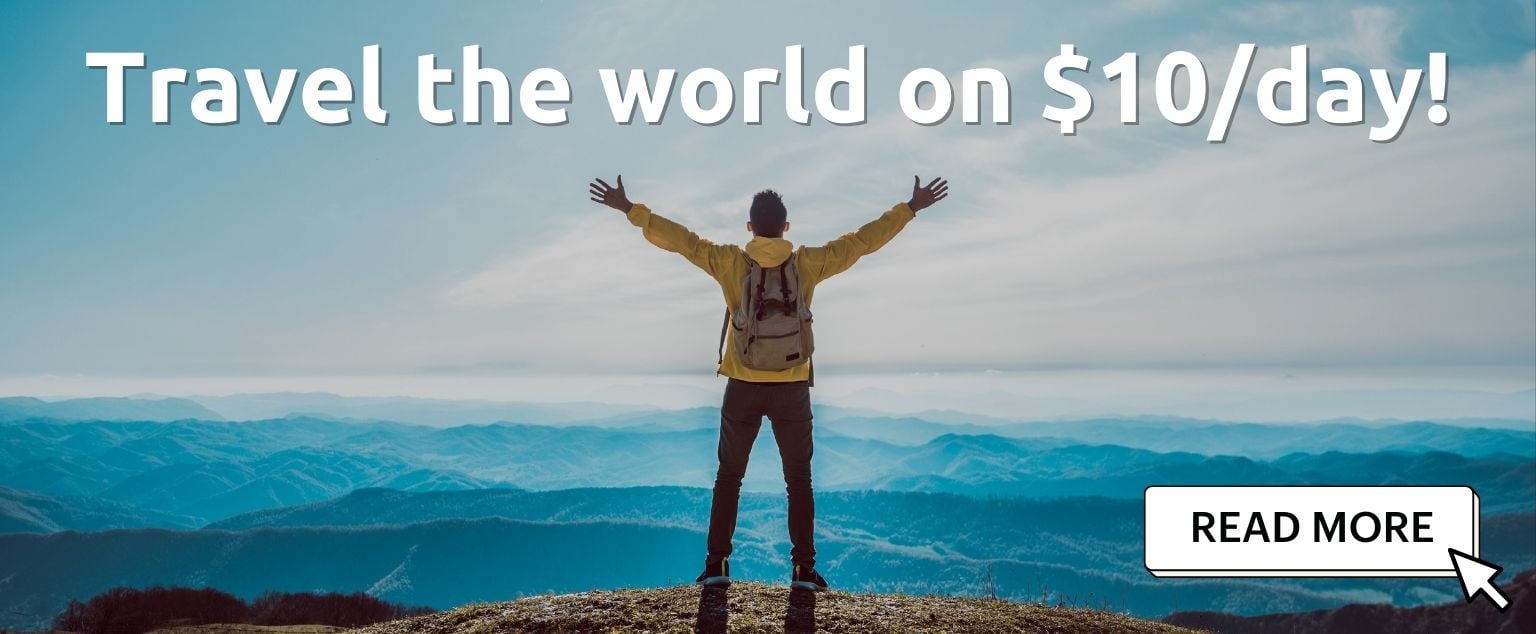 And for transparency's sake, please know that some of the links in our content are affiliate links. That means that if you book your accommodation, buy your gear, or sort your insurance through our link, we earn a small commission (at no extra cost to you). That said, we only link to the gear we trust and never recommend services we don't believe are up to scratch. Again, thank you!