The small archipelago of Malta is often overlooked by backpackers, but really this is a super interesting (and fun) place! Packed full of temples, some of the oldest standing buildings in the whole world (apparently) plus a load of nice coastal towns to visit, it makes for a unique Mediterranean experience.
But isn't this, like, more of a package holiday destination? Are there really any places for the humble backpacker to lay their head/party on these islands?
Well, don't you worry. The answer is: yes. There are. Quite a few actually. So many, that you might actually struggle to choose the right one. But don't you worry, that where we're stepping in!
We've gone through the best hostels in Malta by category to help you find the one that suits you the most. No matter if you're a digital nomad, a solo traveller or a group of backpacker friends, there is the right hostel in Malta waiting for you in our list below.
So pack your sunscreen and don't forget your sunglasses – let's see what this cool country has to offer!
What to Expect from Hostels in Malta?
Hostels are generally known to be one of the cheapest forms of accommodation on the market. That doesn't just go for Malta, but pretty much every place in the world. However, that's not the only good reason for staying at a hostel. The unique vibe and social aspect is what makes hostels TRULY special. Head down to the common room, make new friends, share travel stories and tips, or just have a great time with like-minded travellers from all over the world – you won't get that opportunity in any other accommodation.
Malta's hostel scene is pretty decent. There are plenty of charming options, however, they're distributed all over the island. You can find most hostels in popular cities like Valletta, Sliema or St. Julians. If you go further into the countryside, the range of choices definitely becomes smaller.
The good thing is that hostels in Malta are incredibly welcoming and pretty well equipped too. Think big kitchens, spacious rooms, clean bathrooms, and so on! Most places are ranking pretty high on Hostelworld as well – we're speaking 8.5/10 or better – so you definitely get some real bang for your buck!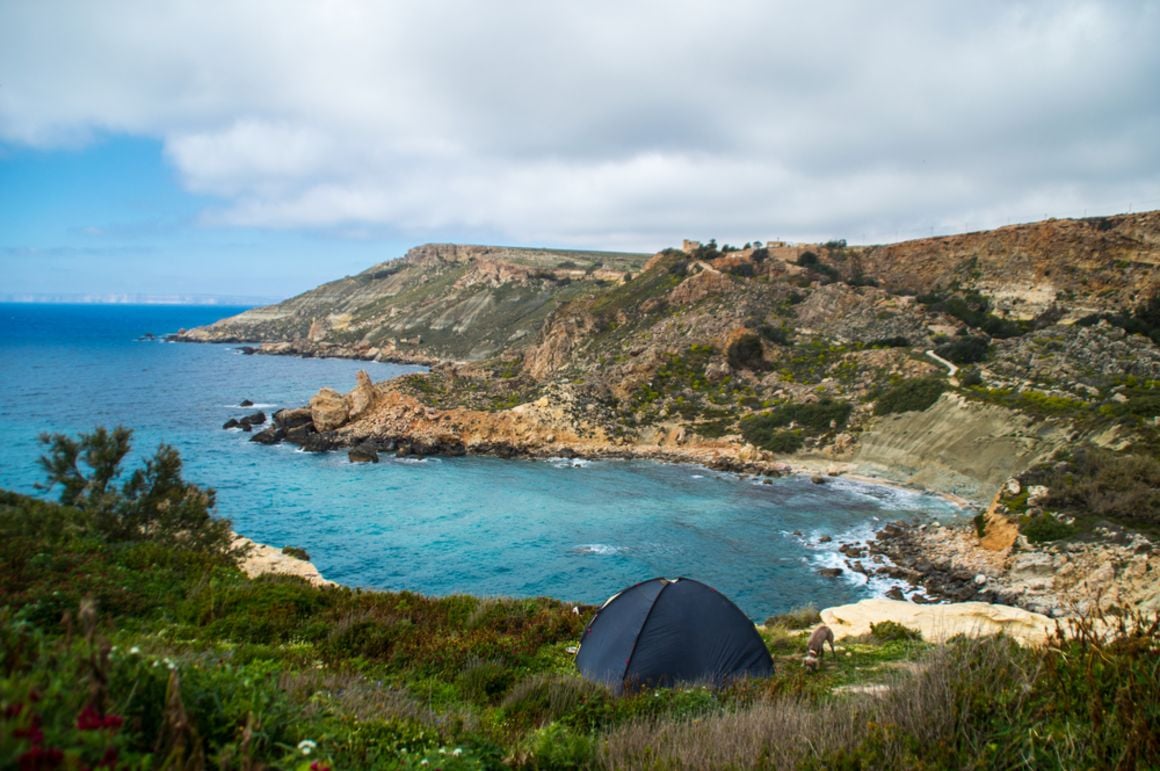 But let's talk more about the important stuff – money and rooms! Malta's hostels normally have three options: dorms, pods and private rooms (although pods are rare). Some hostels even offer large private rooms for a group of friends. The general rule here is: the more beds in a room, the cheaper the price. Obviously, you won't have to pay as much for an 8-bed dorm as you would for a single bed private bedroom. To give you a rough overview of Malta's prices, we've listed the average numbers below:
Dorm room (mixed or female-only): $13-17 USD/night
Private room: $57-65 USD/night
When looking for hostels, you'll find the best options on HOSTELWORLD. This platform offers you a super safe and efficient booking process. All hostels are displayed with a rating and previous guest reviews. You can also filter your personal travel needs easily and find the perfect place for you.
Malta is a stunning island with plenty of amazing places to visit. So many, that choosing the right accommodation can be even trickier than you originally thought. But we're here to help! If you're wondering where to stay in Malta, check out these amazing areas. They're our absolute favorites:
Valletta – As the capital of the country, this city is truly the heart and soul of Malta! Located in the South Eastern Region of the main island, this city is a spectacular example of incredible Mediterranean architecture and culture!
Bugibba – This cheaper alternative to the other towns on Malta is as beautiful and fascinating as the next one! With the chance to go wild swimming, walking and sunbathing, this is also the best place in Malta to stay if you want to relax.
Sliema – Sliema is a beautiful town just around the coastline from Valetta, Malta's capital! Not only are there great night clubs for a night dancing away, but there are also some amazing historical cultural sights to see off the hangover.
Now that you know what to expect from hostels in Malta, let's have a look at the best options…
The 5 Best Hostels in Malta
Choosing the right hostel for your Malta stay will be a breeze if you keep scrolling. No matter what kind of traveller you are, we've reviewed and listed the best hostels in Malta so you can find the perfect one for you!

Do You Want to Travel FOREVER??
Pop your email in below to get a FREE copy of 'How to Travel the World on $10 a Day!'.
1. Best Overall Hostel in Malta – Inhawi Hostel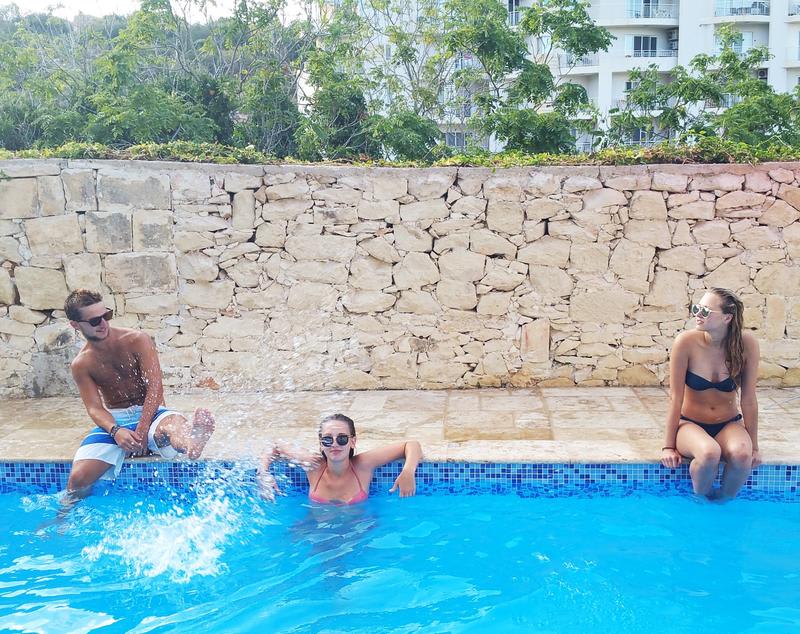 Located in a pretty vibey part of Malta – the heart of St Julian's to be exact – this Malta backpackers hostel is in walking distance to a loada shops and restaurants as well as some real nice beaches.
These plus points help make it the best overall hostel in Malta. But WAIT – that's not all. It's a cool hostel with ultra-friendly staff who help everyone get to know each other. The best thing about this place though is the outdoor terrace complete with a pool. Super chill.
Why you'll love this hostel:
Great reviews
Amazing location
En-suite bedrooms
Just like we said in the beginning, Malta's hostel rank HIGH! But this one really takes it to the next level. With an amazing 9/10 score and over 600 reviews, Inhawi Hostel is not just our personal favorite, but other traveller's too. Here's why: cute balconies and terraces, free continental breakfast each morning, blue swimming pool and much more.
All rooms have little desks, no matter if private or dorm, so if you wanted to work on your laptop, there's enough workspace to get going. Also, each room has an en-suite bathroom and a shower which is something you don't see often at hostels (anywhere in the world).
The whole hostel is decorated and designed in a very bright and welcoming way, with lots of natural light and shiny colors. It's the type of place where you feel instantly at home.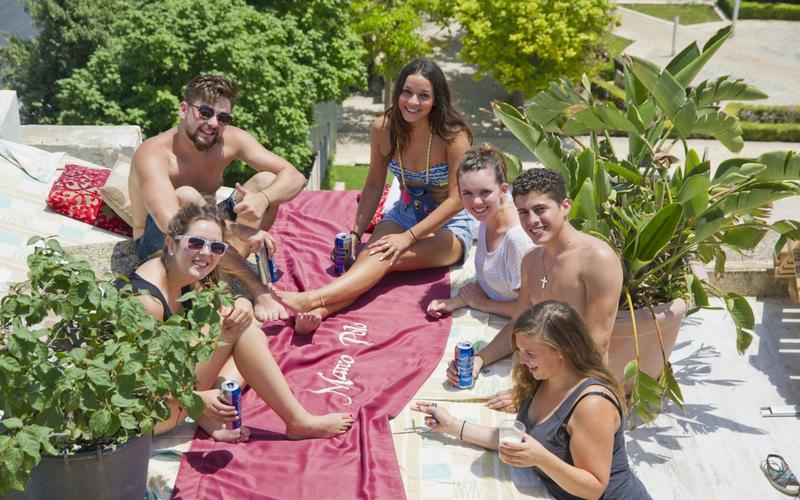 This place is packed full of solo travellers who wanna party (we guess it just attracts the right sorta people) and it's located near Spinola Bay. This top hostel in Malta is juuuust around the corner from Paceville, which is where you wanna go to party on this lil' island. Handy.
It's clean and modern, always a plus, and features a bar where you can get chatting to fellow travellers, or you could just chill on the rooftop terrace for a minute. Basically, it's the best party hostel in Malta since you'll definitely have a lot of fun here – if that's what you're looking for.
Why you'll love this hostel:
Great views
Rooftop and BBQ
Super social vibe
Marco Polo hostel is a true hidden gem that almost made it to the top spot on our list. For now, it has to rank as the best party hostel in Malta, but it is definitely an amazing place. And the reviews prove it: a string 9.3/10 rating with almost 1000 reviews is something we really love to see. You do get quite a bit of bang for your buck at this place.
There are drinks, a BBQ, a great shared kitchen and a lovely outdoor space to hang out – everything that a backpacker needs! It is a very homely hostel, just not as welcoming and bright as the first one we've presented. However, the value at this place, especially for the affordable price is out of this world. You're also just a stones throw away from the well known Hilton Portomaso Tower and a 5 minute walk down to Spinola bay. Paceville (the clubbing district) is literally around the corner as well so you'll have plenty of chances to meet new people and get of that lonely travel blues.
3. Best Hostel for Solo Travellers in Malta – Hostel Malti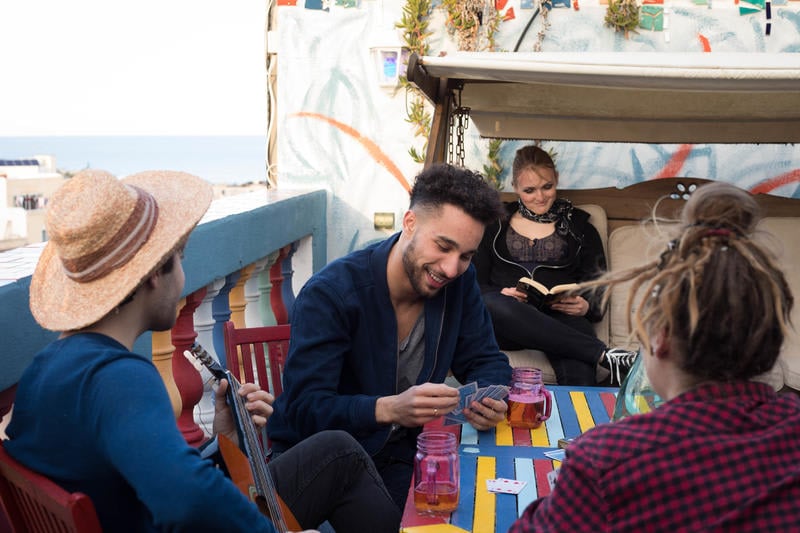 Airport Shuttle
Laundry Facilities
This is the perfect place to stay in Malta if you're travelling alone. Yep, staying at this Malta backpackers hostel means you get to meet other people who've found themselves on this Mediterranean island – but it also means not HAVING to party into the early hours. If you don't want to, anyway.
What really makes this the best hostel for solo travellers in Malta is that the staff really go outta their way to create a welcoming atmosphere for everybody, making all the guests feel like their part of the family. Great shout if you're on your own and you're feeling social.
Why you'll love this hostel:
Tours and activities
Super nice and helpful staff
Regular pub crawls
BBQs, sun deck, jacuzzi, and a comfy chillout area… are some of the simple pleasures guests can use freely at Hostel Malti. Enjoy sunsets from the rooftop while sipping on a cold beer – the perfect way to end a day of exploring Malta.
Since Malta is a super interesting island, there is a LOT to explore. Luckily, Hostel Malti offers the perfect solution. With planned tours to the hottest attractions like Blue Lagoon, Gozo, and Valletta/Mdina during the summer months, you get to see the true colors of Malta with a super nice and knowledgeable guide. If you're more into action, the hostel can also hook you up with scuba diving trips, speed boat rides, and cliff jumping.
4. Best Hostel Cheap Hostel in Malta – Granny's Inn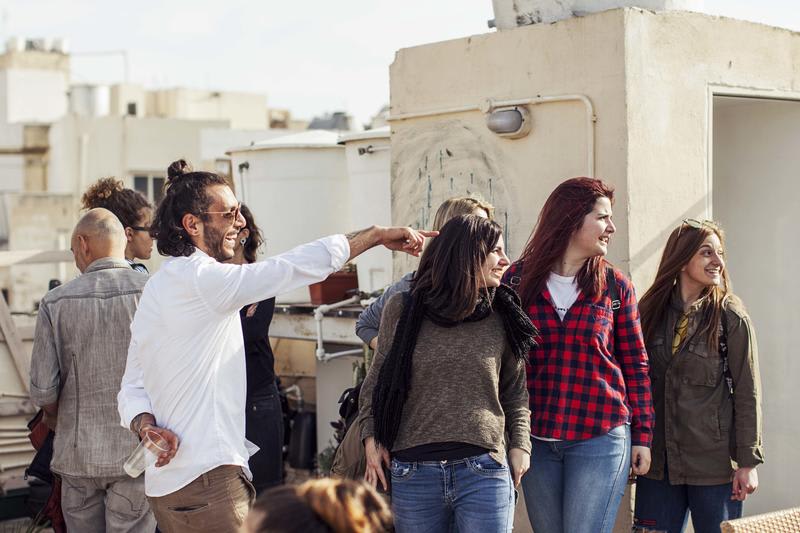 Rooftop Terrace
Free Airport Transfers
Really weird name but ok. So yeah, aside from feeling like you're staying at your grandma's house, it's actually a really cute hostel. Think traditional tiles, high ceilings, whitewashed walls and houseplants scattered all over the place. An Insta dream. And on top of that, it's also one of the cheapest hostels on the island.
You can even head to the roof for sunset at this recommended hostel in Malta, which is always something we appreciate. Located within walking distance of Sliema's waterfront, Granny's Inn is a friendly and happy place to stay for a real heartfelt Maltese kinda experience.
Why you'll love this hostel:
Choose between AC and fan rooms
Family rooms available
BBQ evenings on the rooftop
It might not be the biggest hostel in Malta, but it definitely offers some real bang for your buck. Wake up in the morning, head to the fully equipped kitchen and prepare a tasty breakfast – no better way to start the day. This is also where all the other travellers will mingle around, so if you're travelling solo and you're looking for some socializing action, you've found the right spot.
You can choose from different room types as well. There are female-only dorms, the typical mixed dorms, private rooms and even some family rooms with a balcony. Beds are equipped with reading lights, plug sockets and come with your own locker. Just don't forget to pack your padlock to keep your belongings safe.
During the summer months, you can spend the evening on the cute rooftop terrace, fire up the BBQ and enjoy the view of the city. if you're lucky, you might even get to see a breathtaking sunset. Either way, this is also an amazing way to make new friends and get talking to other like-minded travellers.
Is This the Best Backpack EVER???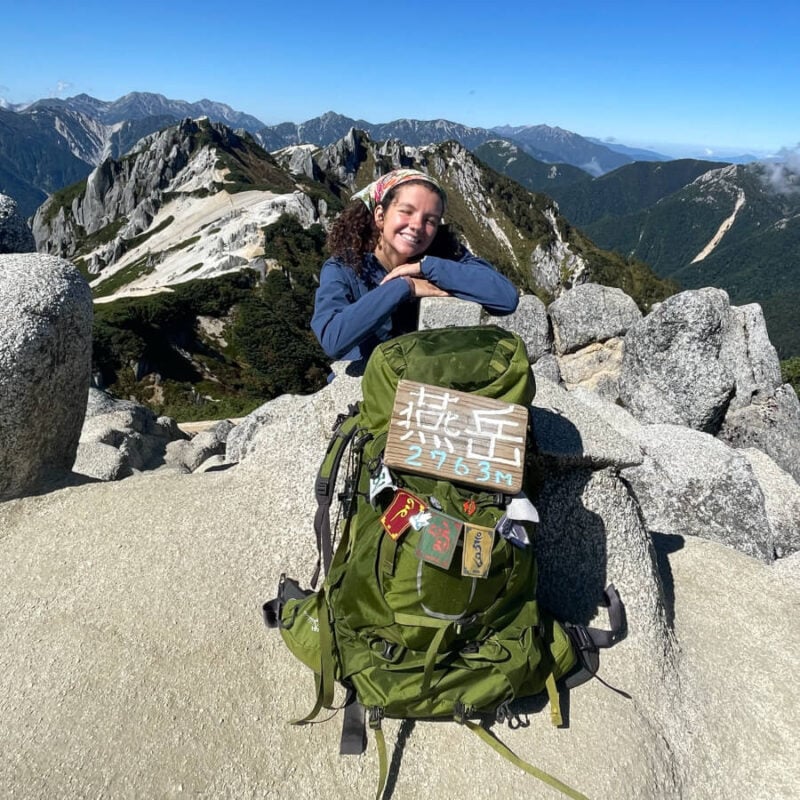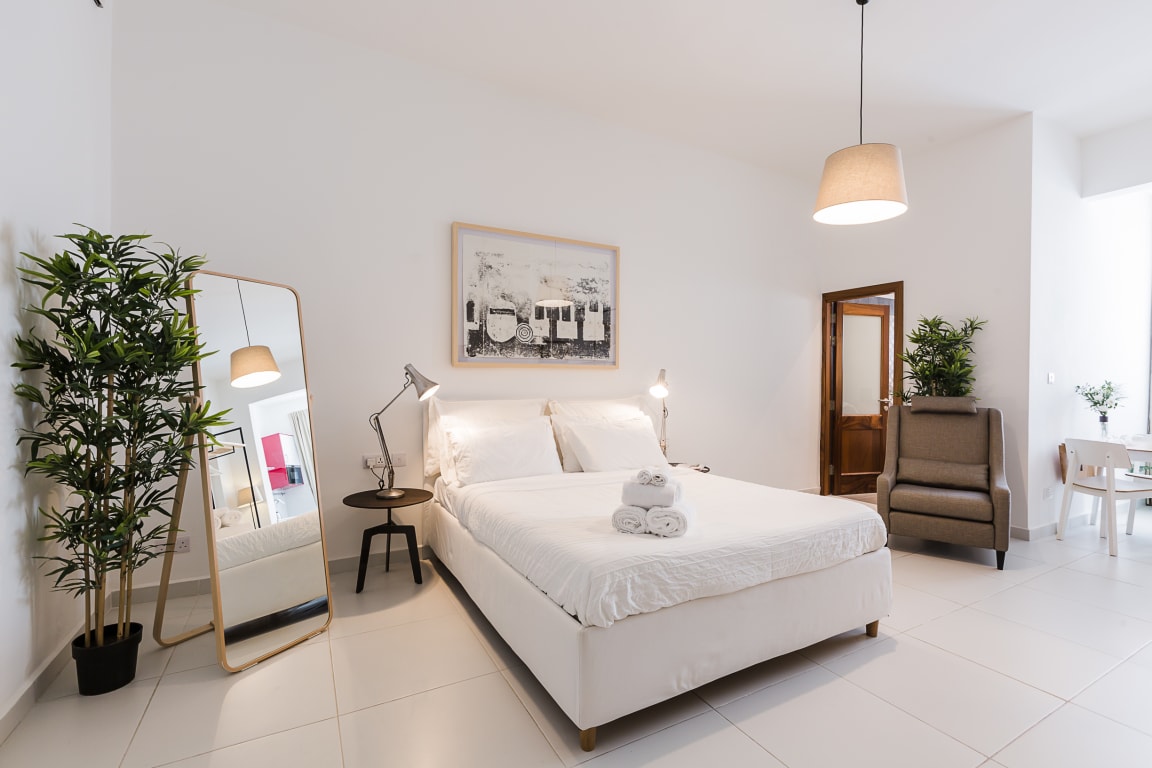 Pretty much one of the chicest hostels in town, this lil' gem of a place is in the heart of Sliema, where it's just a quick stroll to the sea. It's quieter than St Julian's, but there are still cafes, bars and restaurants for you and your partner to try out.
Yep, it's the best hostel for couples in Malta. You can get all sortsa rooms here, from luxurious studio apartments to affordable dorms and are all pretty much decorated in a stylish boutique way. Definitely one of the coolest hostels in Malta, that much is for sure. (But not the cheapest).
Why you'll love this hostel:
Free toiletries
Stunning interior design
Central Sliema location
Located in the very centre of Sliema – one of the most in-demand-yet-tranquil locations anywhere on the island – it is literally a stone's throw away from the sea and within easy walking distance of some great beaches and lidos. In fact, you can stroll down to cafés, bars, restaurants and shops within just a couple of minutes of leaving Two Pillows – making this the ideal base from which to explore the Maltese Islands.
Two Pillows prides itself on the fact it is not a 'party hostel' – on the contrary, guests range from young couples, backpackers and solo travellers to students, retired couples and families. This variety helps to ensure an excellent atmosphere, which is enjoyed across the many common areas – perfect for socialising, sharing tips and making new friends, even if you're travelling with your loved one.
More Epic Hostels in Malta
Haven't found the right hostel for you yet? Don't worry, there are plenty more options waiting for you. To make the search a bit easier, we've listed more epic hostels in Malta below.
Best Hostel for Digital Nomads in Malta – Corner Hostel
You'll be pleased to know that this top hostel in Malta really is located on a corner. Great. But when it comes to the atmosphere this place is chilled out and tranquil with a good ol' helping of Maltese culture.
There are loads of big high-ceiling rooms at this place to do your work in, and it's cool – with traditional tiled floors and spiral staircases. All of that adds up to the best hostel for digital nomads in Malta. Especially if you've been on the road for a while: it's nice to treat yoself!
Best Hostel with a Private Room in Malta – Santa Martha Hostel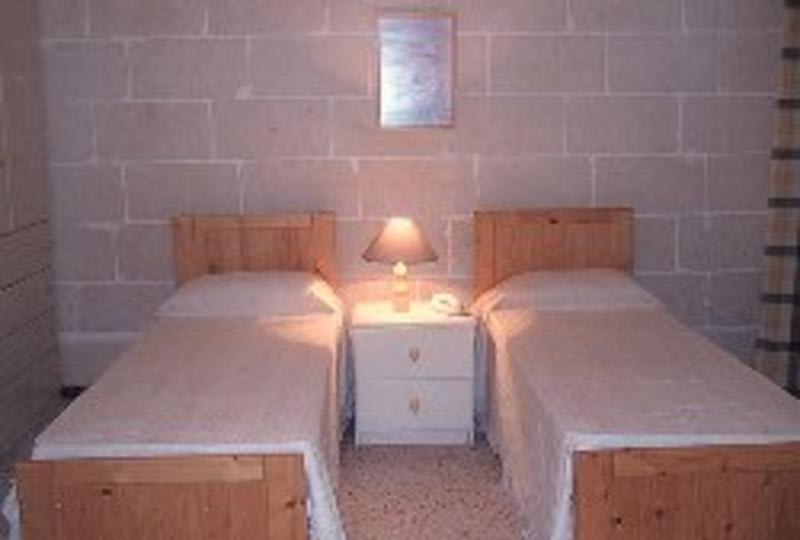 Late Check-out
Airport Transfer
Located on the main resort of neighbouring island Gozo, this family run budget hostel in Malta is 5 mins from the beach and surrounded by a load of restaurants and all that kinda stuff geared towards making your trip fun. Or 'fun' – you decide.
Private rooms here are decorated in calm colour schemes and boast big cosy beds. The best hostel with a private room in Malta, the owner at this place is super kind and will help out with directions and tips on what to see and do in Gozo (and Malta, too, we guess).
If you plan to go hiking in Malta, this is a great bet!
Santa Martha Hostel is one of our favourites in Malta but they're not taking guests right now. We're not sure if they're closed for good but we hope they'll come back soon.
What to Pack for your Malta Hostel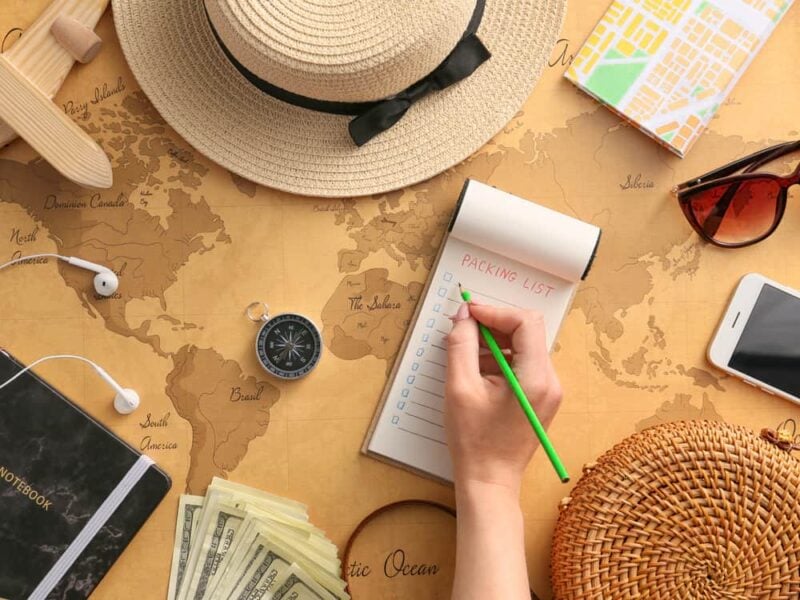 Pants, socks, underwear, soap?! Take it from us, packing for a hostel stay is not always quite as straight forward as it seems. Working out what to bring and what to leave at home is an art we have perfected over many years.
Check out our definitive Hostel Packing list for our top packing tips!
Ta Joseph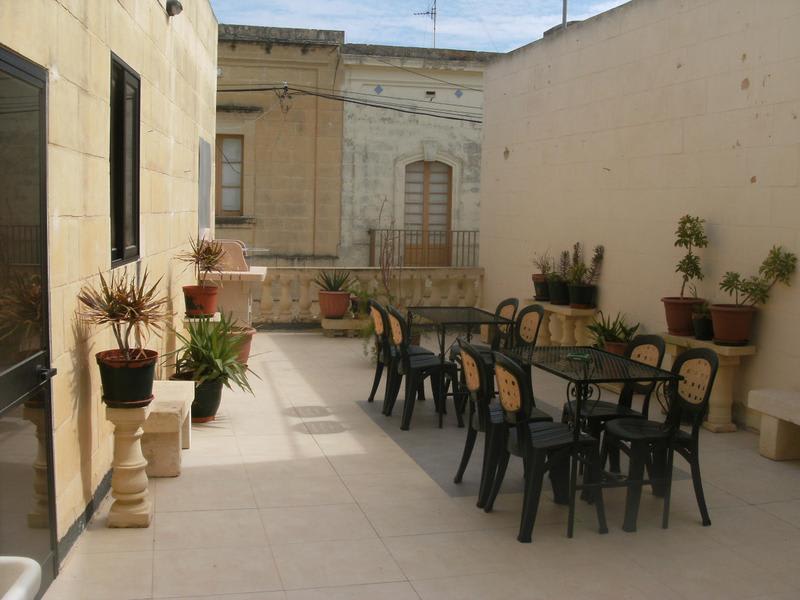 Book Exchange
Luggage Storage
Just a 3 min walk to the beach, this family run hostel might be a little bit basic; it's actually more like staying in a big Mediterranean house than a Malta backpackers hostel, but go with it. There's a kitchen to use, a terrace feat. BBQ and en-suite bathrooms. All good.
Some bedrooms boast a 'Maltese type balcony' (???) and the rooms have big open windows and stuff, which makes staying here kinda cool if you're not expecting the Ritz. There IS an all you can eat breakfast… the downside is you have to pay. But it IS all you can eat…
Ta Joseph is one of our favourites in Malta but they're not taking guests right now. We're not sure if they're closed for good but we hope they'll come back soon.
PV Hostel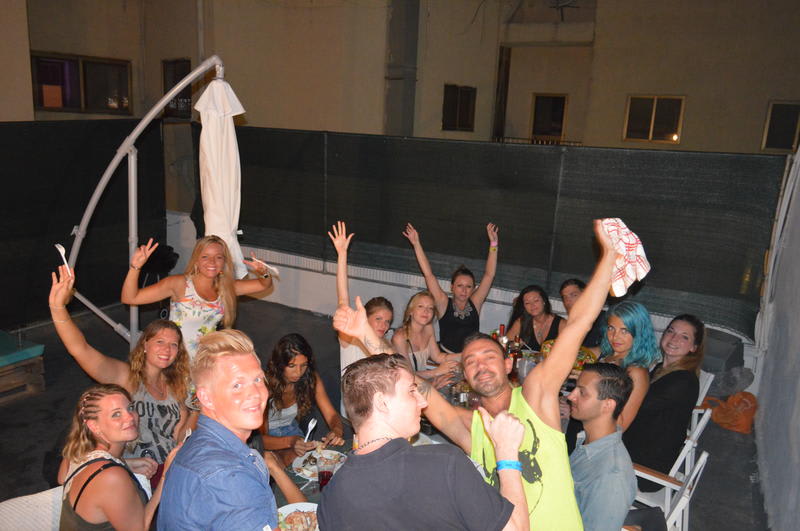 PV. Perfect View? Proud Vision? Who knows… But this top hostel in Malta is right in the middle of the St Julian's clubbing district and close to the sandy beach of St George's Bay, meaning that you'll be able to party nearby then sweat off a hangover on the beach.
The rooftop terrace is very very nice here. It gets pretty busy with travellers in the summer months, with travellers (like yourself) sinking a few beerskis before they head on out into the vibey nightlife of town.
PV Hostel is one of our favourites in Malta but they're not taking guests right now. We're not sure if they're closed for good but we hope they'll come back soon.

Our GREATEST Travel Secrets…
Pop your email here & get the original Broke Backpacker Bible for FREE.
FAQ about Hostels in Malta
Here are some questions backpackers ask about hostels in Malta.
Travel Safety Tips for Malta
ALWAYS sort out your backpacker insurance before your trip. There's plenty to choose from in that department, but a good place to start is Safety Wing.
They offer month-to-month payments, no lock-in contracts, and require absolutely no itineraries: that's the exact kind of insurance long-term travellers and digital nomads need.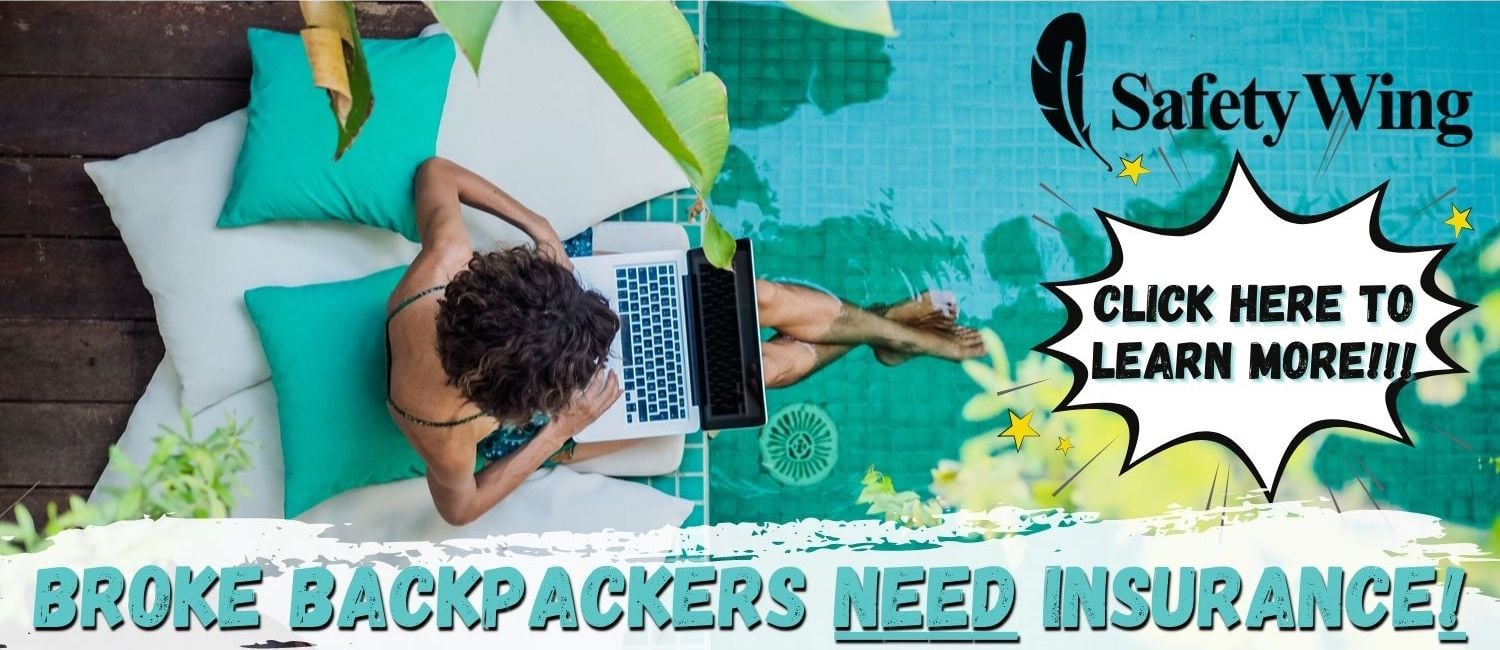 SafetyWing is cheap, easy, and admin-free: just sign up lickety-split so you can get back to it!
Click the button below to learn more about SafetyWing's setup or read our insider review for the full tasty scoop.
More Epic Hostels in Malta and Europe
Hopefully by now you've found the perfect hostel for your upcoming trip to Malta.
Planning an epic trip all across Malta or even Europe itself? Don't worry – we've got you covered! For more cool hostel guides around Europe, check out:
Over to you
That was that, the best hostels in Malta!
There's actually quite a few to choose from, some of them set in old, traditional houses, and some of them very chic affairs.
You'll hardly feel like you're staying in a Malta backpackers hostel in some of these places!
Plus there are a few that are really cute family-run places, meaning you get to experience a little bit of Maltese culture and have more of a calm (less of a party) stay in this archipelago.
But if you can't decide where to stay, we've got just the trick. Just go for Inwahi Hostel, our choice for the best overall hostel in Malta. We reckon there's something for everyone on our handy list, but Inwahi is a solid option.
One of the best things about Malta: it's quite affordable! Sticking to your travel budget will keep the money in your pocket while you're fully enjoying the island! To find out more about this, check out our guide to "Saving Money While Visiting Malta."
If you think we've missed anything or have any further thoughts, hit us up in the comments!
---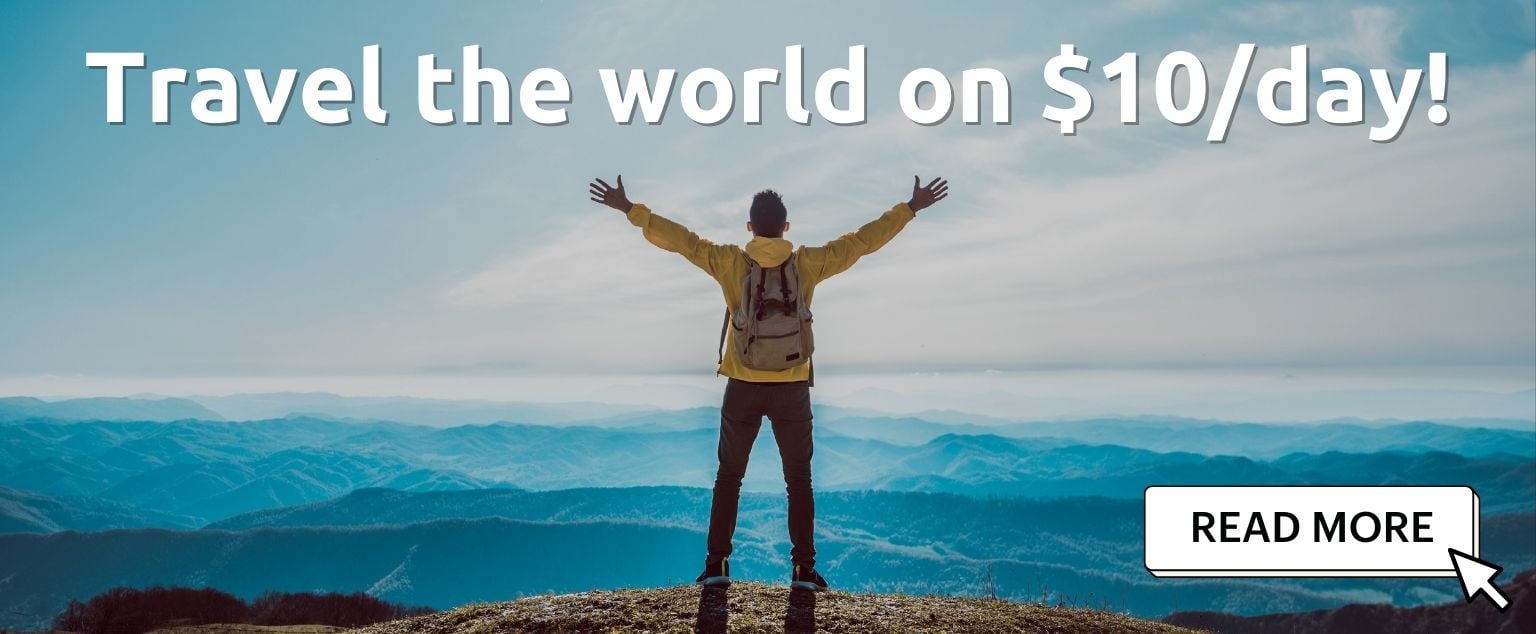 And for transparency's sake, please know that some of the links in our content are affiliate links. That means that if you book your accommodation, buy your gear, or sort your insurance through our link, we earn a small commission (at no extra cost to you). That said, we only link to the gear we trust and never recommend services we don't believe are up to scratch. Again, thank you!