"The Pink City" of Jaipur is majestic Rajasthan's bustling capital and is just jam-packed with splendid palaces, mystical temples and unmatched shopping opportunities. Located in the Golden Triangle in the north of India, it's been at the center of India's cultural, artistic and scientific development since its foundation.
Whether it's a museum of handmade textiles or a sprawling astronomical observatory you're after, you'll find this living history all over our Jaipur itinerary!
Jaipur is so big and so manic that it can be a challenge to pack everything in. But when you decide to follow our Jaipur itinerary, you're getting so much more than just a list of sites to visit. From the best place to stay in Jaipur in 3 days to the nearest eatery for every attraction, we've really thought of everything!
Just stick close to our 3 day in Jaipur itinerary and you'll be in for a dazzling time in the pink city of Jaipur!
From state-of-the-art museums to an utterly beguiling pink palace, Jaipur hosts a whole trove of treasures with which to dazzle visitors. Our day-by-day Jaipur itineraries will introduce you to all the city's iconic wonders, as well as find spaces where you can just breathe and take it all in! If you are wondering how many days to spend in Jaipur, then I suggest that 3 is plenty.
There are various methods of getting around Jaipur. Uber and Ola, another app-based cab service, both operate in Jaipur and are the most hassle-free ways of getting around.
You can also take a rickshaw which is best for short distances. Try The Pink City Rickshaw Company which is run and owned by women from low-income households in Jaipur. It's easy to spot these hot pink, eco-friendly, and custom-designed vehicles from a distance!
3 Day Jaipur Itinerary Overview
As magical as Jaipur may seem when you're ogling the pink palace, there are also parts of Jaipur that are far from picturesque. Choosing where to stay on your Jaipur trip is very important!
Bani Park is the best place to stay in Jaipur. It's a tranquil and safe residential area that is within easy proximity to the sights on your Jaipur itinerary! It's close to the train station and rickshaw drivers are always close by to get you around Jaipur.
There are numerous accommodation options ranging from budget to all-out luxury! Bani Park is actually the center of the haveli accommodation industry. Havelis are traditional Indian mansions that are built around a courtyard and you'll find plenty of these charming hotels in Bani Park!
C Scheme is another good option to base your itinerary for Jaipur. It has fewer accommodation options than Bani Park but it is within walking distance of the major Jaipur attractions, such as the City Palace.
If you prefer to be right in the heart of things while on your Jaipur visit, consider Mirza Ismail Road (also known as MI Road). This colossal road cuts through the entire city, meaning it has ideal access to transport! The area has various accommodation options to suit all budgets and is ideal for those interested in shopping and local cuisine.
Zostel Jaipur Hostel is the two-time winner of the best hostel in India prize so you know you're in good hands here! It's situated in the city center, near the Hawa Mahal. There's free wifi, air conditioning for humid summers, and regular social events! The staff has gotten top marks for friendliness and helpfulness, while the hostel itself remains pristine.
This palatial, heritage property will make you feel like you stepped back in time the moment you walk through the door. It's the kind of place where every detail has been considered and nothing skipped. Perfect for the insta-minded.
With endless landscaped gardens, four-poster beds and on-call butlers, you could be forgiven for thinking you're royalty at the Taj Rambagh Palace! After all, the hotel is a palace that was once the home of the Maharajah of Jaipur! The staff at this 5-star hotel is both discrete and efficient, and everything from cocktails to afternoon tea is on offer!
Day 1 of our Jaipur Itinerary takes in the historical pink city. Prepare to be amazed by the ancient palaces and swept up Jaipur's manic energy. Wear comfortable shoes and light, loose clothing as there will be a bit of walking involved. You can get between the various attractions by Tuk Tuk which can easily be hailed from the street -just remember to barter hard on the price!
10.00 am – Chandra Mahal
Although it's technically a part of City Palace, Chandra Mahal has its own entrance fee and a famed reputation in its own right! It's a seven-story building but only the ground floor can be visited by tourists.
The royal collection on display at the museum is just spectacular, with everything from priceless manuscripts to rare carpets on display! Although it's a bit pricey, most visitors agree that it's worth it.
11:30 am- City Palace
Built by Maharaja Sawai Jai Singh II, Jaipur City Palace is a fusion of Mughal and Rajput architecture. The enormous complex took up one-seventh of old Jaipur so there's plenty to see.
The Mubarak Mahal is one of the great highlights of the palace. It was constructed as a reception hall in the 19th century and today, it's the palace museum. There are some truly envy-provoking clothes worn by the royal family on display!
1.00 pm – Street Food
If you are backpacking India on a budget then you will probably be living on street food. Indian street food is world-famous and if it's your first time in Jaipur you have to try it! The offerings are varied are ubiquitous, the flavors tantalizing and best of all it is super cheap! Pakora's (fried balls of spicy stuff) can readily be picked up from $0.10. You can find street food pretty much anywhere and the streets around City Palace and Chandra Mahal have a few stalls or kiosks operating.
Some western stomachs can be a bit sensitive to spices and ghee and but you don't have too much to worry about in terms of hygiene. Just pick somewhere that looks popular and eat only food that is hot and fresh.
2.00 pm – Jantar Mantar
Jantar Mantar was constructed by Maharaja Sawai Jai Singh II who was fascinated with the mysteries of the skies. It continues to be a working astronomical observatory that fascinates tourists on vacation in Jaipur!
Vrihat Samrat Yantra, the huge sundial, is the crown jewel of Jantar Mantar. At 27m, it's the tallest sundial in the world.
3.30 pm – Hawa Mahal
The next of our places to visit Jaipur in 3 days is Hawa Mahal, the gorgeous "Palace of the Wind" and one of the classic Jaipur landmarks. It was built as an extension to City Palace in 1799 to allow royal ladies to watch street parades without being seen by the wider public.
The architecture of Hawa Mahal is just sublime. Admiring the facade, which is shaped a bit like a honeycomb, you can take in all 953 windows!
I do hope you saved some energy yesterday as Day 2 of our Jaipur Itinerary is equally as action-packed! Today we take in some colonial-era architectural gems, a few lovely museums, and finish with sunset up at the monkey temple; my personal favorite spot in Jaipur.
10:00 am – Albert Hall Museum
When the building first started on Albert Hall, no one had any idea of what purpose the structure would serve! Fortunately, Maharaja Sawai Madho Singh II approved an idea to create a museum in the space that would showcase the talents of local artists.
Albert Hall's architecture is something of an attraction in itself. The Indian-Saracenic style incorporates features from various Indian architectural styles.
11.30 am – Amrapali Museum
No, it's not just another museum on the Jaipur itinerary; this is the Amrapali Museum and, trust us, it's awesome! It has arguably the most state-of-the-art facilities to showcase hand-picked items from around India, and it's just stunning.
Amrapali Museum was founded by two friends who went on an epic trip around India, sourcing unique items from various Indian tribes. The love and thought that went into this venture are so palpable in the museum that it'd be a shame to miss it when you travel to Jaipur!
1.00 pm – Lunch at Old Green Tandoori
Today we're having lunch at what is something of a Jaipur institution. Green Tandoori situated just opposite Chamelli market is a hub for foreigners re-fueling after browsing the markets and professional stone buyers. They do classic Indian dishes and amazing tandoori's at bargain prices.
I recommend the Paneer Tikka Tandoori (cheese roasted in spices) chased down by a lassi – a typical Indian milk-based drink. Or, if you are very hungry take a Thali (mixed tray).
The Green Tandoori makes it very easy to access the next options in our itinerary.
2.00 pm – Bazaar shopping
From turbans to musical instruments, Jaipur's bazaars have anything and everything you can imagine on sale! Even if you're not buying, just taking the vibrant atmosphere in will be a highlight of your Jaipur itinerary!
There are different markets and bazaars scattered across Jaipur each one specializing in something different from textiles, to stones to metal to random bits of crap!
5.00 pm- Monkey Temple
The Monkey Temple, or Galta Ji Temple, is a temple dedicated to Hanuman, the Hindu monkey god.  Aside from being popular with tourists, the temple complex is still a sacred pilgrimage site for Hindu devotees
There are actually a series of temples to explore here and taking them all on will take you a few hours. It is a must-see in Jaipur in 3 days.
Take a Tuk Tuk to the bottom of the hill. Your driver will wait around if you pay him for his time and this may be the easiest and safest opinion.
7.00 pm – Dinner at Arya Niwaz
Arya Niwaz is an (expensive) Jaipur hotel that has an excellent, well-priced restaurant that is open to the public. It offers some of the best traditional vegetarian food in Jaipur and the menu format allows you to try multiple options. I recommend the Bindi (Okra) and Aubergine dishes. The salads are also decent and are washed in mineral water.
They don't allow alcohol to be consumed on the premises but if you sit in the garden nobody is exactly watching you…
You may have 3 days in Jaipur, but there's no need to search high and low wondering what to do in Jaipur next! Our incredible 3-day itinerary in Jaipur rounds up the final Jaipur attractions that will stoke your curiosity and steal your breath. Be sure to bring your best travel camera to record these precious moments!
07:30 am – Amer Fort
The jewel in the crown of Jaipuri tourism is without any doubt the splendid, epic, and captivating Amer Fort and Palace. Located some 20km away from Jaipur city, the fortress is built into the surrounding hills and was once t…
The best way to get here is to hire a Tuk Tuk for half day. He will drive you here, wait for you, can then stop by the Jal Mahal on the return leg and drop you either at your hotel or at our lunch spot.
12.00 pm – Anokhi Museum of Hand Block Printing
Block printing is a proper Rajasthani tradition and some of the best block print work in the whole world is still done in Jaipur. If you are visiting Jaipur for the first time then you will certainly notice the blocks and fabrics on sale around you.
The Anokhi Museum is the stunning result of a true labor of love. It was founded by an Indian family and remains a privately-owned, small organization.
Anokhi is dedicated to preserving and promoting the threatened local hand block printing industry, and we think it's doing a fabulous job.
1.00 pm – Jal Mahal
Rising out of a body of glimmering water, Jal Mahal, or the Water Palace, has to be one of the most serene Jaipur points of interest! It was constructed at the end of the 18th century as a hunting lodge and was later renovated into the elegant palace we see today.
You can stop off here on the way back from Amer Fort and get your photo ops. Now, the Jal Mahal is also particularly beautiful at sunset but unfortunately, the sun doesn't usually set at midday. Sorry about that bt this itinerary has to run on a schedule!
2.30 pm – Late Lunch at Anokhi
Anokhi is one of my favorite lunch spots in Jaipur. Located near Haveli & Sanjay Marg and set in a peaceful garden environment, they specialize in creating and serving up delicious, healthy, modern fusion foods. Dishes here include semolina pasta and vegetarian sushi. They also have a mega selection of tea, do great coffee, and filling cakes!
Prices are high for Jaipuri standards but don't trouble most westerner budgets to be honest.
4.00 pm – Gem Palace
Keeping with the theme of Jaipuri industries next up is a trip to the cities leading gem emporium (or gemporium…)
A veritable treasure trove, the Gem Palace is one of the best places to visit in Jaipur in 3 days! It's home to both antique and modern jewelry that's been in hot demand since the mid-19th century. If you're shopping, be prepared to fork out your money but rest assured that the quality is unbeatable.
The store is owned by the Kasliwal family who first gained fame as court jewelers to the maharajas of India. The skilled jewelers and gem cutters passed their skills down to the present generation who have also brought in Western influences.
5.30 pm – Nahargarh Fort
Nahargarh Fort's walls are visible from many parts of Jaipur so it would be rude not to visit.
The story goes that while the fort was being built, strange things started happening. Each day the workers would come to work to find the previous day's work destroyed.
The ruling Maharaja investigated and found that the land was haunted by the spirit of a tiger! To placate the tiger, a shrine to it was built and the fort was named after him: Nahargarh, meaning "abode of the tiger"!
When deciding when to visit Jaipur, the weather is the most important factor to keep in mind. Summers are incredibly hot, with temperatures reaching as high as 45 °C/113 °F. The added burden of dust and pollution makes summer even more unbearable. If you do visit Jaipur during this time, make sure to choose hotels with air conditioning and to drink lots of water!
Winter (from October to March) is actually the best time to visit Jaipur. The weather is warm and dry during the day but some nights can be very chilly! This is actually peak season so book your accommodation as soon as possible if you're busy planning a trip to Jaipur.
Between August and September is monsoon season. Rainfall ranges between mild and moderate, and floods are rare. However, it is quite humid during this time. Photographers, though, will find an advantage to going on a Jaipur tour during this time. The monuments are fresh from the recent showers and the colors are more vivid!
The only way to get around Jaipur is by motor vehicle. The city is not suitable for walking primarily because of the big distances between attractions. However, aside from this, walking even manageable distances is simply not fun. Pavements are shoddy, traffic fumes punishing and roads dangerous to cross. Personally, I would not ever consider cycling in Jaipur either as the traffic is simply far too dangerous.
Fortunately, Tuk Tuk's, cabs, and Motor's (bikes) are plentiful and cheap. Uber operates across the city and is a lot cheaper than hailing transport on the street. If you do hail one from the street, barter very hard.
Planning a trip to Jaipur? Then this is what you need to know!
The weather in Jaipur ranges from punishing heat, damp humidity in monsoon, and gets a bit cool in winter. Packing for India can be a challenge as the environment and weather changes depending on where you are. In the warmer months, pack loose, thin clothes but remember to dress modestly to avoid unwanted attention. This is the mother of all Jaipur travel tips!
Bring a water bottle, hand sanitizer, diarrhea medication, and paracetamol in case Delhi Belly/Gandi's revenge strikes.
Jaipur isn't an especially dangerous city but you will need your wits about you. One of the more unusual safety hazards you may encounter on your Jaipur tour is monkeys!  Hold tight to your possessions as they're notorious for grabbing. Monkey bites can transmit disease so keep your distance. Other than that;
Take care when crossing roads.
Pickpocketing does happen in crowded areas so be wary.
Scams on foreigners are common all across India. There are far too many to list so as a rule, be just a bit wary of everybody.
India has a bad reputation for overall sanitation which is semi-justified. Avoid tap water, bring hand sanitizer and only eat hot street food.
Women travelers should take extra care. Dress modestly, avoid quiet, dark areas, and do not accept drinks from strangers.
Don't Forget Your Travel Insurance for Jaipur
World Nomads' mission is to support and encourage travellers to explore their boundaries. They offer simple & flexible travel insurance, and safety advice to help you travel confidently.
They've been doing it since 2002 – protecting, connecting, and inspiring independent travellers just like you.
Get a quote below or read our in-depth review!
World Nomads provides travel insurance for travelers in over 100 countries. As an affiliate, we receive a fee when you get a quote from World Nomads using this link. We do not represent World Nomads. This is information only and not a recommendation to buy travel insurance.
Find out what people want to know when planning their Jaipur itinerary.
Final Thoughts
In Jaipur, you're never too far from a UNESCO World Heritage Site or a centuries-old tradition. Whether you're shopping up a storm in the bazaar or ogling the many windows of the Hawa Mahal, our Jaipur itinerary ensures that you're always in the heart of the city's rich heritage!
Jaipur's beautiful monuments mostly remain just as they were when they were built, allowing visitors an intimate glimpse of its illustrious past. Coupled with a handful of intimate museums and tried-and-tested traditional techniques in the bazaars and workshops, this means that Jaipur's past is as alive as its bustling present.
If tasty Indian sweets, lofty architecture and vibrant colors sound good to you, then Jaipur is definitely for you! The pink city offers a warm welcome to visitors and our Jaipur itinerary lets you dive right into this charming Indian city! Once you've decided where to stay in Jaipur, pack your bags using our suggested India packing list!
---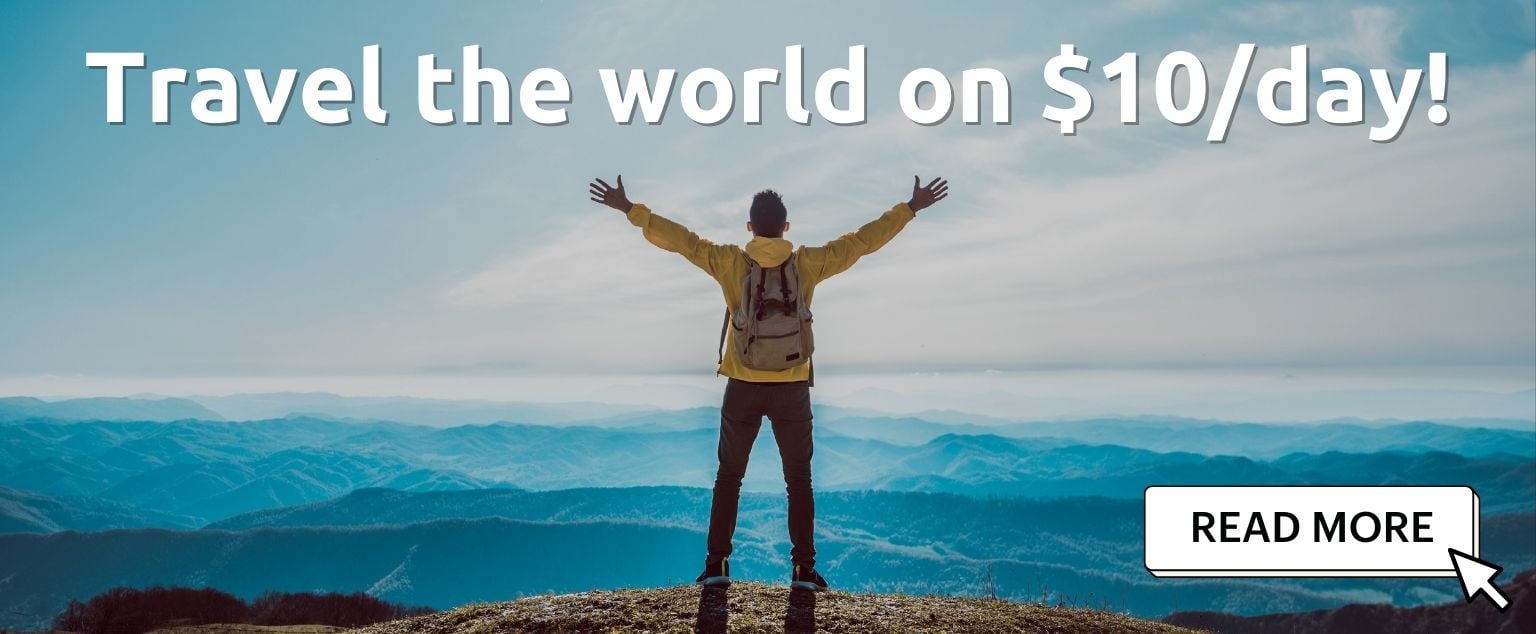 And for transparency's sake, please know that some of the links in our content are affiliate links. That means that if you book your accommodation, buy your gear, or sort your insurance through our link, we earn a small commission (at no extra cost to you). That said, we only link to the gear we trust and never recommend services we don't believe are up to scratch. Again, thank you!