Out of all the many backpacks that I have tried and tested, loved and loathed I do have a few firm favourites. But today it is my deepest sincerest pleasure to review for you my favourite backpack of all – the Osprey Quasar.
I bought my first Osprey Quasar for about £80 just before I headed to California in 2017 and loved it instantly. Since then I have used it day in and day out and carried it all over the world. I used it for trips to the store and trips to the woods and exposed it to desert heat and monsoon rain.
Today in this Osprey Quasar review I will tell you about its key features, how it feels to use and how it performs in a variety of situations. I will see how it compares to other (inferior) backpacks and examine whether it is good value for money (it is).
Before we go any further, do note that the Quasar is designed for men. The female version of this pack is the Osprey Questa which my girlfriend uses. The packs are very similar so if you are a member of the fairer sex, do read on.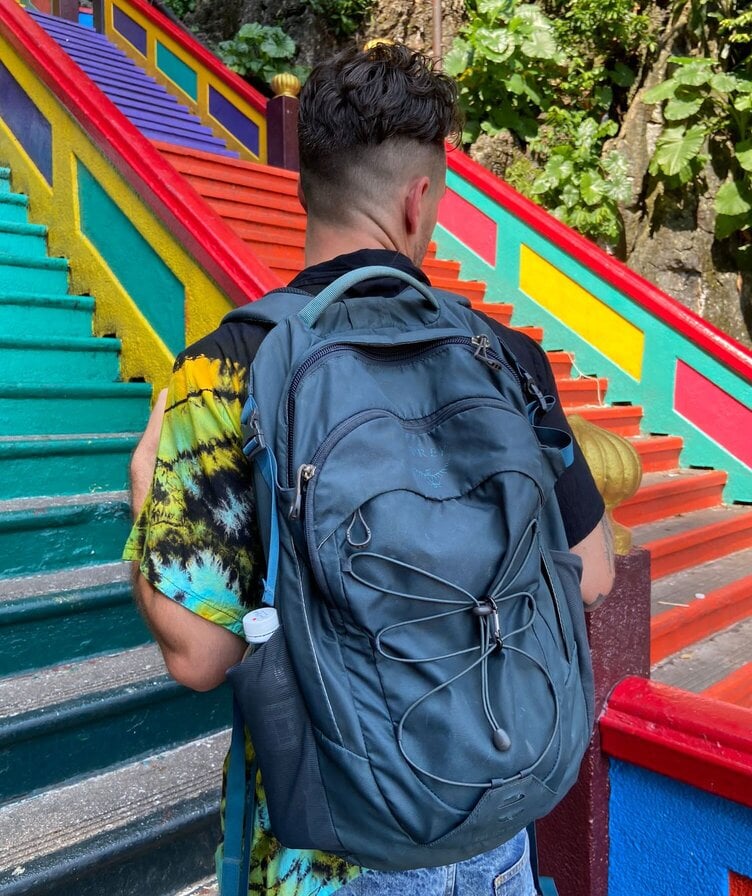 Do You Want to Travel FOREVER??
Pop your email in below to get a FREE copy of 'How to Travel the World on $10 a Day!'.
Overview of the Osprey Quasar
The Osprey Quasar is a seriously versatile backpack that is absolutely perfect for day hikes, for commutes, travel, and urban adventures. With a sleek design and just the right amount of useful features, this Osprey Quasar quickly established itself as a popular choice for outdoor enthusiasts and city dwellers alike – and I have personally used it in both environments for years now.
In this review, I will take a closer look at the key features, materials, capacity and storage, access, weight, and best uses of the Osprey Quasar. By the end of this review you will know why the Osprey Quasar is perhaps my favourite backpack in the world today.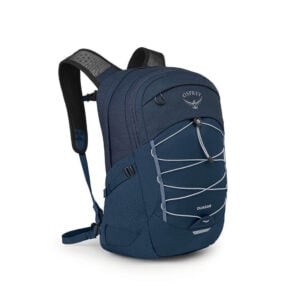 Specs
Capacity – 28 Litres
Dimensions – 20H X 13W X 11D IN
Weight – 1.69 Ibs
Key Features:
The Osprey Quasar has key features. While few (if any of them) are unique, it offers the perfect combination of features.
First up, there is built-in padded laptop sleeve, which can fit laptops up to 15 inches in size. This makes the Quasar a good backpack students, digital nomads, hackers, professionals, and anyone who needs to carry a laptop on a regular basis.
Next up, the backpack has two side panel stretch mesh pockets, which are ideal for storing items like water bottles or snacks. The backpack also features a front panel organization pocket, which has a key clip and several smaller pockets for storing items like pens, pencils, and notebooks.
What I really love about my Osprey Quasar is that all of the features are actually useful and they are all easy to use. So many backpacks offer way too many features but the Quasar packs just the right amount.
Materials:
The Osprey Quasar is made from high-quality materials that are designed to withstand the rigours of daily use. The backpack is constructed from a combination of 420HD nylon packcloth and 210D nylon ripstop, which are both highly durable and abrasion-resistant. Additionally, the backpack features a 600D polyester front panel, which provides added protection for your belongings. The backpack also has a padded back panel and shoulder straps, which are designed to provide maximum comfort and support.
Capacity and Storage:
The Osprey Quasar has a total capacity of 28 liters of storage. This is more than enough space to carry all of your daily essentials. I used to take this back to work and it would fit my laptop, gym kit and leave enough room for me to hit the supermarket on the way home. When pushed, you can also probably get a few days of travel gear into the Quasar and I sometimes use it for trips of 2 – 3 nights when I am flying Ryanair.
The backpack has a large main compartment, which can be accessed through a zippered panel on the front of the backpack. This compartment is ideal for storing larger items like books, binders, or clothing. It is indeed the main compartment where you will find the laptop compartment too. Note that this compartment zips almost all the way down so you can lay it flat to pack and unpack almost like you would with a suitcase.
The backpack also has a smaller front panel organization pocket, which is perfect for storing smaller items like pens, pencils, and notebooks although you can also push it and fit excess clothes. There are also a few small pockets in here too. On overnight trips I use this section for toiletries.
Additionally, the backpack has a little zip front pocket, which is ideal for storing items like keys, earphones or sunglasses.
Oh, and as I mentioned, there are 2 side mesh stretchy pockets which are custom built for water bottles.
Access:
The Osprey Quasar has 2 main compartments and both have their own zipper system. The main compartment almost zips 'all the way' although as the pack is only 28L, you can usually find what you need just by slightly zipping the compartment and sticking your hand in.
The smaller front compartment does not zip quite as far but again, you will have no problems with access.
The little front pocket zips open very conveniently – I often keep my keys in here and have no issues in accessing them.
Weight:
Rightio, the Osprey Quasar weighs in at just over 2 pounds (KG) , making it a lightweight backpack. Really, this pack feels so light and soft when unpacked. In terms of comparisons, the smaller Gregory Rune 25L daypack weighs 2 Ibs 0.6 oz and the 30L Nomatic Travel Pack weighs 3.3 Ibs.
Furthermore the backpack's padded back panel and shoulder straps help distribute its weight evenly – this makes it easier to carry heavier loads for longer periods of time. The backpack also has a sternum strap, which helps keep the backpack securely in place while you're on the move.
There is no hip belt but to be honest, packs under 35 litres really don't need them.
All in all this is a very comfortable back-pack to carry. Take it from me, I have carried it pretty much every single day for 5 years now.
Best Uses:
The Osprey Quasar really is a very versatile backpack. It is suitable for use in a wide range of activities. Because of its lightweight, water bottle pockets and comfort of carrying it is great for day hikes and even overnight camping trips. It also excels in commutes and urban use thanks to its good storage and tasteful aesthetic.
I use this pack all the time in loads of different ways. I use it for the gym, for the supermarket, I wear it when I am riding my bike and stick my laptop in it when I head out to work in a cafe. When I go travelling, I use this as my airport bag and then when I reach my destination it's my go-to day to day back (beach, urban exploration and hikes).
It's also a great overnight bag. While it is not really big enough for weekend or longer trips, on a few occasionsI have stuffed it to capacity, taken it onto Ryanair flights and lived out of it for 3 – 4 nights.
Overall, the Osprey Quasar is a well-designed and seriously bloody versatile backpack. It is perfect for anyone who needs a reliable and comfortable backpack for daily use.
Aesthetic
The Osprey Quasar looks like you expect a backpack to look. It is not super suave and sleek like Nomatic products and sticks to the classic, tasteful hiking pack design. It is available in a number of colours if you want to express yourself!
Price
At $120 this pack is an absolute bargain. I owned my first Osprey Quasar for about 4 years, used it day in and day out and took it around the world with me. The "Osprey" logo had faded a bit and the weather proofing had waned (I could have re-treated it myself) but the pack was going strong and I could have gotten years more out of it.
In fact, the only reason I replaced it (with another Quasar) is because I fancied a change of colour and because I got a pretty good discount.
It is also worth keeping in mind that all Osprey Backpacks come with the brands famous "All Mighty Guarantee" . The guarantee covers all Osprey products, including backpacks, duffel bags, travel bags, and accessories. If you have an issue with your Osprey product, such as a broken zipper, a torn strap, or any other defect, you can return it to Osprey for repair, replacement, or a refund.
Osprey Quasar Versus The Rest
Osprey Talon 22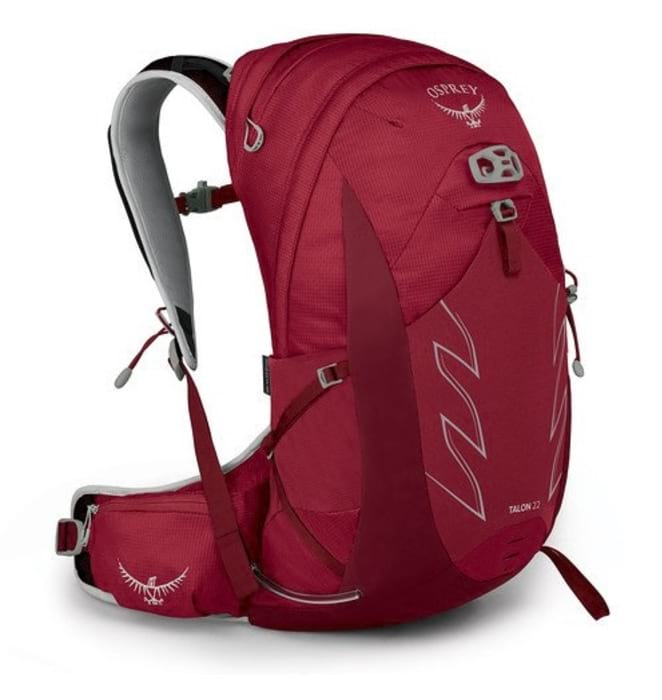 Another pack from Osprey, the Talon 22 is designed for day hiking and outdoor activities. As the name suggests it offers 22 litres of capacity. It is a lightweight backpack and very comfortable to wear. Unlike the Quasar, it is compatible with a hydration reservoir.
The Talon is a great hiking daypack but not as well suited to urban use and not big enough for overnight use.
AER Travel Pack Small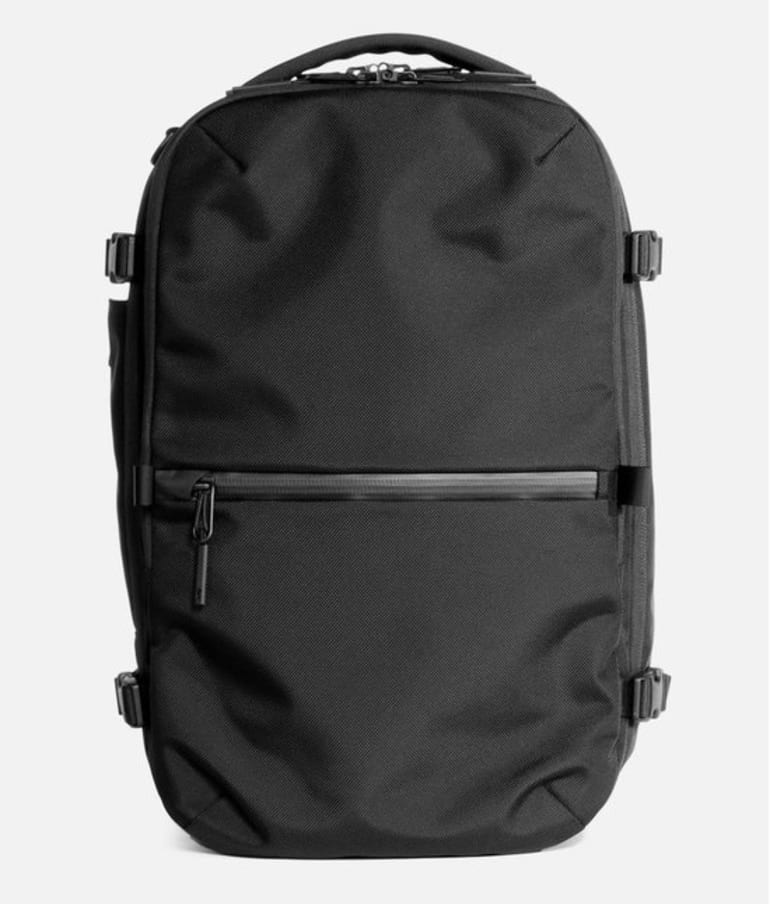 The Aer Travel Pack 2 Small is incredibly well-designed and functional. It's a perfect backpack for travel and everyday use owing to Its compact size, versatile carrying options, and high-quality materials.
However it is not designed for hiking use and does not offer the lightweight and carry comfort that the Quasar does.
Osprey Quasar Review: Final Thoughts
I imagine that you have gathered by now that I have a hell of a lot of love for this backpack. The Osprey Quasar really is a great backpack that thrives in a wide number of different environments.
Whether you want a daypack for travel, a commuter backpack, a hiking pack or a school bag it ticks all the boxes.
Did you find my Osprey Quasar review helpful? If so let me know in the comments below. Or if you love the Quasar as much as I do, let me know!
---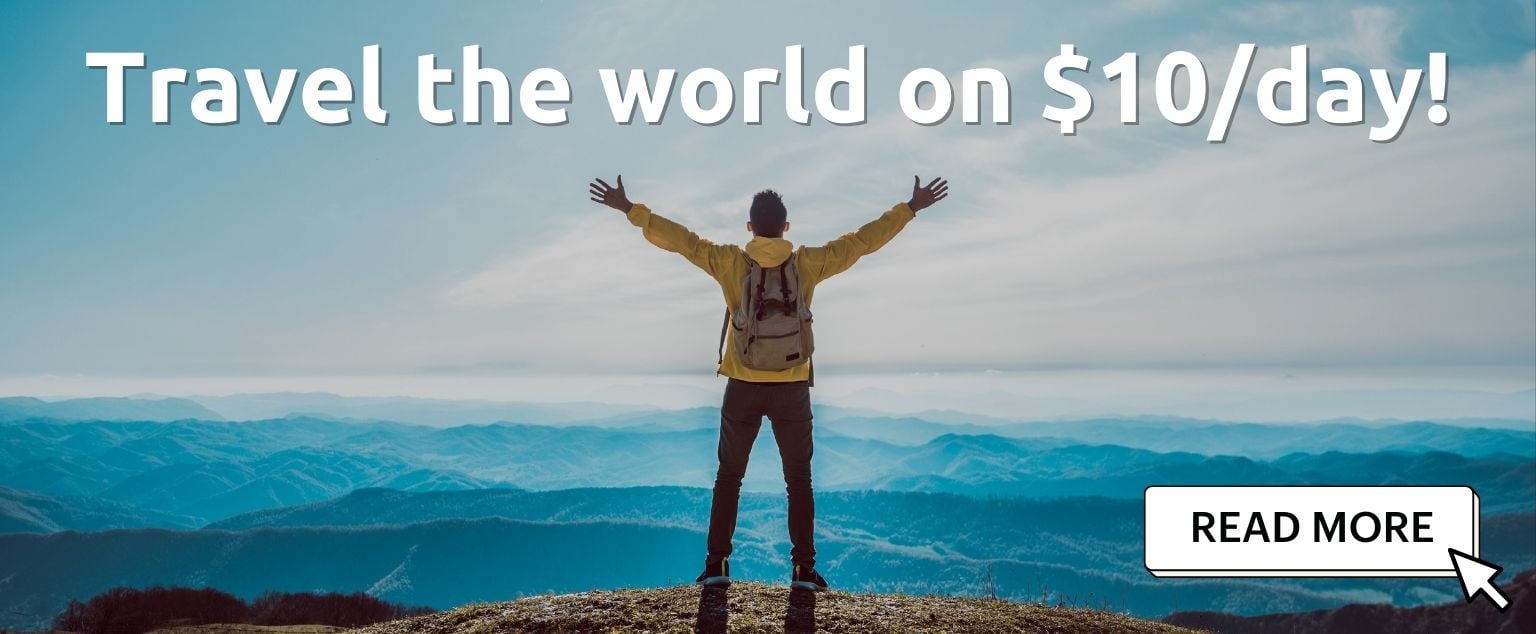 And for transparency's sake, please know that some of the links in our content are affiliate links. That means that if you book your accommodation, buy your gear, or sort your insurance through our link, we earn a small commission (at no extra cost to you). That said, we only link to the gear we trust and never recommend services we don't believe are up to scratch. Again, thank you!