San Diego is a bustling city, known for its beaches, parks and warm weather! It's the eighth-largest city in the United States of America, which means that there's always something to do as well as a great number of activities to take part in.
In this itinerary for San Diego, we'll make sure you find the best places to visit in San Diego in 2 days. Taking a trip to this modern metropolis doesn't get easier! Start booking your flights, cause we've put together some of the most irresistible activities and sightseeing tours for you to take part in.
If you're spending a weekend in San Diego, you're in for a real treat. The contrast between their famous natural deepwater harbor, epic beaches, and the hustle and bustle of busy city life makes planning a trip to San Diego a breeze!
Here's everything you need to know about how to plan a trip to San Diego!
This itinerary takes in San Diego itself (Downtown, Marina etc) as well as taking in some of the wider, surrounding beauty stops. The magic of San Diego is not really found in the city centre so do take the time and make the effort to get around the area.
Further in this guide we have covered tips about how to get around San Diego and public transportation info is also provided with details and each attraction.
3 Day San Diego Itinerary Overview
Day 1 in San Diego: Balboa Park, Museum of Art, Lunch in Marina, USS Midway, Embarcadero, Gaslamp Quarter
Day 2 in San Diego: Point Loma, Cabilla Monument, San Diego Historic Park, Coronado Beach
Day 3 in San Diego: Belmont Park, Children's Pool Park, Liberty Public Museum, Hotel Del Coronado, Torrey Pines Gliderport
We're going to make the decision easy by giving you some of the best places to stay in San Diego in 2 days.
Ocean Beach is a great neighborhood for beach bums and surfers! You'll find the streets lined with surf shops and quaint coffee shops open early. You'll find that the neighborhood is home to a collection of old school bungalows. Street vendors and street performers take to the sidewalks to bring you the best entertainment and tasty treats.
If you enjoy a laid back vibe, then Ocean Beach is definitely your scene!
The Gaslamp Quarter is filled to the brim with students and young professionals looking to party the night away. A thriving nightlife is what this fantastic little neighborhood has to offer. There are a wide variety of nightlife scenes in this bustling neighborhood! Clubs, dive bars, lounges, and sports bars are all an option if you stay in the Gaslamp Quarter! So if you're looking to sleep all day and party all night on your vacation in San Diego, this is the place for you!
La Jolla is literally a hidden gem in San Diago. Located a little way out of the bustling city, it provides the peace and quiet that the city sometimes lacks. It's a beachside neighborhood that is bordered by rocky cliffs that are a great adventuring opportunity! You'll also find a nature reserve and an underwater park in this location, so if you're up for a little exploring, this is a perfect fit.
Now that you know some of the best neighborhoods to stay in, it's time to look at hotels and amazing San Diego hostels that should be added to your itinerary!
Best Hostel in San Diego – Lucky D's
This colorful hostel is situated in a very central location, making it a breeze to travel to all the very best San Diego points of interest. If you're wondering what to see in San Diego, their friendly staff are sure to point you in the right direction! Wake up to free breakfast every morning and take part in the hostel's pub crawl and other nightly social events.
Located in the heart of Old Town is this little cottage vacation home in San Diego. Besides the excellent location this home has, there is a hot tub you can dip your feet in after a long day exploring the beaches. And in the morning, enjoy your cup of joe in the peaceful shared courtyard. It is simple but quaint, and you can't beat the location! It's just footsteps away from the trolly and impeccable cafes you have to try.
Located across from Ocean Beach is the delightful coastal neighborhood of Mission Beach, where this incredible luxury property resides. Boasting 360 degree views from its private rooftop deck, plus ocean views from inside the property, those wanting a beach-side vacation in San Diego will love this place. This property comes with 4 bedrooms and 3 bathrooms (one bedroom being in an attached studio), plus a gourmet kitchen, private garage and huge dining table that can accommodate all 10 guests. Downtown San Diego is just a 10-minute drive away.
If you're spending one day in San Diego, you need to make sure you're adding all the main attractions to your itinerary! On your first day, you'll spend the day strolling through nature and exploring the most beautiful sights in the city.
10.00 am – Balboa Park
Balboa Park is a 1200 acre urban park that could easily rival the world's best! There's no better way to start your morning than by exploring these expansive and absolutely beautiful grounds.
There is a network of cultivated gardens scattered around the park that contains over 350 different plant species, making this a great adventure for nature lovers!
11.00 am – San Diego Museum of Art
This museum is every art-lovers dream! Although the museum mainly contains art from the Spanish Renaissance and Baroque paintings, in recent years many paintings have been donated that contain a variety of different styles. Now you can expect to see symbolist and expressionist works, as well as paintings from the new objectivity movement, which adds a variety to the museum that wasn't there before!
You can expect to see works from El Greco, Murillo, Goya and Zurbaran, as well as Dutch masters such as Veronese, Canaletto, van Dyck, Rubens and Frans Hals.
12.30 pm – Lunch at Marina
By this point you will probably be feeling a bit hungry. The good news is that our next calling point is situated in the San Diego Marina and there are plenty of great food spots nearby to head into beforehand. There are food trucks selling taco's but if you want a high quality, sit down meal then check out Salore, Lion's share or Eddie V's Prime Sea Food.
2.00 pm – USS Midway Museum
The USS Midway was commissioned in 1945 and served in the Vietnam war, as well as Operation Desert Storm before being transformed into the largest museum dedicated to aircraft carriers in the world.
There are self-guided tours that give you the opportunity to explore the ship and see over 30 restored aircrafts.
4.00 pm – Explore Embarcadero
A tour to San Diego is simply not complete without a visit to the beautiful Embarcadero harbor! The harbor has a beautiful view of Coronado Island and is filled with interesting shops, eateries and sights.
During summer nights, you'll hear a symphony orchestra playing along the promenade where you can stop to enjoy a free concert as the sun sets over the water.
6.00 pm – Gas Lamp Quarter
The Gas Lamp quarter is hip and lively district known for it's nightlife. Our San Diego itinerary ends the first night here where you can stroll around people watching, keep some find food and maybe a few drinks if you are in the mood. There are establishments to suit all tastes from American diners, cool restaurants, trendy wine bars and craft ale pubs.
How long you linger and how late you stay out in the Gaslamp Quarter depends on you. Many bars will stay open until midnight or even 2am. Just remember we have day 2 tommorow!
If you're spending 2 days in San Diego, you get a chance to explore the wider area. Some of the distances between stops are pretty big so this day is a lot better with a car. However, it is possible by public transport if you don't mind a good few hours of bus time.
8.00 am – Point Loma
Point Loma has a rocky coastline that offers unforgettable views and a myriad of different photo opportunities. A visit to this coastline is one you'll surely want to remember, so don't forget to bring your camera along for the trip!
In 1542, Europe sent its first expedition to explore America, and Point Loma was their very first landing point.
11.00 am – Cabrillo National Monument
Juan Rodriguez Cabrillo's expedition landed in Point Loma in 1542 and named the bay San Miguel which was later changed to San Diego in 1602. The statue of Cabrillo was donated to San Diego by the Portuguese government in 1939!
If you'd like to know more about Juan Rodriguez Cabrillo and his voyage across the ocean, be sure to visit the Cabrillo National Monument Museum!
1.00 pm – San Diego State Historic Park & Old Town
The State Historic Park can be found in San Diego's Old Town, and you'll find it scattered with old buildings that date all the way back to the 19th century when settlers first built permanent residents in the US!
One of the oldest buildings you'll find in the area is the Casa de Estudillo which was built in 1827 and is the oldest remaining Spanish architecture in the US.
3.00 pm – Coronado Beach
Pack a picnic and venture down to one of America's most beautiful beaches! The beach is long, flat and soft, giving visitors plenty of space to have fun on the beach without it getting too cramped.
The beach has a higher mica content than that of many others, giving the sand a wonderful shimmery effect.
Whether you'll take part in these activities or not depends on how many days in San Diego you decide to stay. If you're taking more than just a weekend trip to San Diego, you'll need a few more activities to fill up your 3-day itinerary in San Diego! There is an abundance of day trips to take from San Diego, too!
1. Belmont Park
The amusement park was opened by John.D Spreckles in 1925, making the park almost 100 years old! Belmont Park has 12 rides, one of which is named the Giant Dipper. Over the years, this wooden ride has become a right of passage for children and teenagers throughout San Diego.
The rollercoaster has become a national historic landmark all on its own, but that doesn't mean there aren't many other great rides at the park!
2. Children's Pool Beach
The waves in San Diego are absolutely spectacular and are any surfer's dream, however, the currents are strong and dangerous, so children are discouraged from swimming in these areas!
In 1931 Ellen Browning Scripps decided she would create a solution to the problem, and gift it to the children of the city. She commissioned a concrete wall to be built in the ocean, that would shield a small bay from the strong ocean currents.
3. Liberty Public Market
The Liberty Public Market is a foodie destination of note! It's an urban market that showcases some of the areas best wine, cheese, beer, fruit, veg, meat, fish, pastries, sauces, and arts and crafts.
There are plenty of prepared meals on sale too if you're looking for a meal while you're there. With a variety of pop-up eateries in the area, you're sure to leave feeling fully satisfied!
4. Hotel del Coronado
The Hotel del Coronado is a massive hotel that has become renowned for its look and location, overlooking the Coronado beach. When the hotel was built back in 1888, there it was the largest resort hotel in the world! Unfortunately, it no longer holds that title, but it is still very impressive!
The hotel is known to be visited by the rich and famous, including many Hollywood stars! Every president since President Eisenhower has visited the hotel, making it a must-see during your travels to San Diego.
5. Torrey Pines Gliderport
This is a spot with a magnificent view! Many people come here to sit and enjoy the ocean views and spend time in nature, but for those with an adventurous spirit, you'll hardly be able to resist the temptation of taking off in tandem flight over the pacific ocean.
The area is famous as a site that hanggliders use to take off from the cliffs. They jump over the edge of the cliffs and soar high above the ocean!
Need a place quick? Here's the best neighborhood in San Diego:
San Diego's climate is mild all year round, making it perfect for laying on the beach and touring the city any time of the year.
Peak season in San Diego is in the fall (September to November), this is when the days are warmer and nights are cooler. The temperatures are very consistent and there's little chance of rain! You'll also find there are plenty of activities around this time of year, especially outdoor film festivals that can be stacks of fun, as well as some of the must-see San Diego attractions.
During winter in San Diego (December – March), it's not the ideal time to visit the beach, however, it never gets too cold! This is a great time to visit if you're more interested in visiting the San Diego landmarks or enjoying their famous balloon festival.
Here's what you can expect from San Diego each month of the year!
If you want to plan a trip to San Diego, you're going to need to know how to navigate the city. Here are some of the easiest and best ways to get around the city!
The coaster is a train that leaves from downtown San Diego and takes its passengers to the communities on the outskirts of the city. If you're looking to adventure outside of the hustle and bustle of the city, this is a great transportation option.
The Coronado Ferry and water taxis can take you around San Diego Bay and transport you between Broadway Pier and the Convention Center. They're fairly cheap and provide wonderful sightseeing opportunities along the way.
Trolleys run throughout the downtown area, transporting you to locations across the city. This is the perfect form of transport for navigating the city without the hassle of dealing with traffic.
Renting a bicycle is also a great option when you're traveling short distances as the streets are very cyclist-friendly. Many roads have cycling lanes that make navigating the streets very easy! You'll also get the chance to see a lot more of the city while pedaling around.
San Diego is a very safe city, and leaves little for you to worry about during your 2 perfect days in San Diego. However, problems may arise where you least expect them, so here are some things you must watch out for to make sure your San Diego itinerary doesn't get compromised during your trip!
While you're touring San Diego, you're sure to pay a visit to the beach at least once or twice during your vacation. Although the San Diego beaches are beautiful and the weather is just right for swimming, you do need to be aware of the strong rip tides that plague the coastline.
Backwash is also a problem in the La Jolla area and is caused when big waves hit the harsh cliffs that overlook the beach. Be sure that you check for signs, as many of the beaches have caution signs that warn you not to swim where it is too dangerous! Also, make sure there is always someone watching you from the beach that can warn authorities if you're being swept out.
If you decide to rent a car, be aware that San Diego has one of the biggest crossings in the country and the exits can be very confusing. It's important to plan our route before you head out, as you'll need to be aware of which lane you should be traveling in to take the right exit.
It's often advised to take public transport instead of renting a car in San Diego, as the locals know the logistics of traveling the city better than any tourist could!
Don't Forget Your Travel Insurance for San Diego
ALWAYS sort out your backpacker insurance before your trip. There's plenty to choose from in that department, but a good place to start is Safety Wing.
They offer month-to-month payments, no lock-in contracts, and require absolutely no itineraries: that's the exact kind of insurance long-term travellers and digital nomads need.
SafetyWing is cheap, easy, and admin-free: just sign up lickety-split so you can get back to it!
Click the button below to learn more about SafetyWing's setup or read our insider review for the full tasty scoop.
Find out what people want to know when planning their San Diego itinerary.
If you're a first time visitor to this awesome city, be prepared for the time of your life! Get ready for the best 2 days in San Diego that you'll ever have!
No matter what your interests are, there's sure to be a few amazing activities to satisfy your thirst for adventure. The city offers everything from surfing and lazing on the beach, to historic tours that are sure to blow your mind.
With such a rich and long history, the city really does have more to offer than many of its surrounding cities. Being so close to the border, it's very easy to take a day-trip from San Diego into Mexico if you'd like to experience even more culture!
Be sure to fill your San Diego itinerary with some of these exciting activities to be sure you're making the most of your holiday!
San Diego awaits you! It's time you start creating your very own San Diego itinerary!
---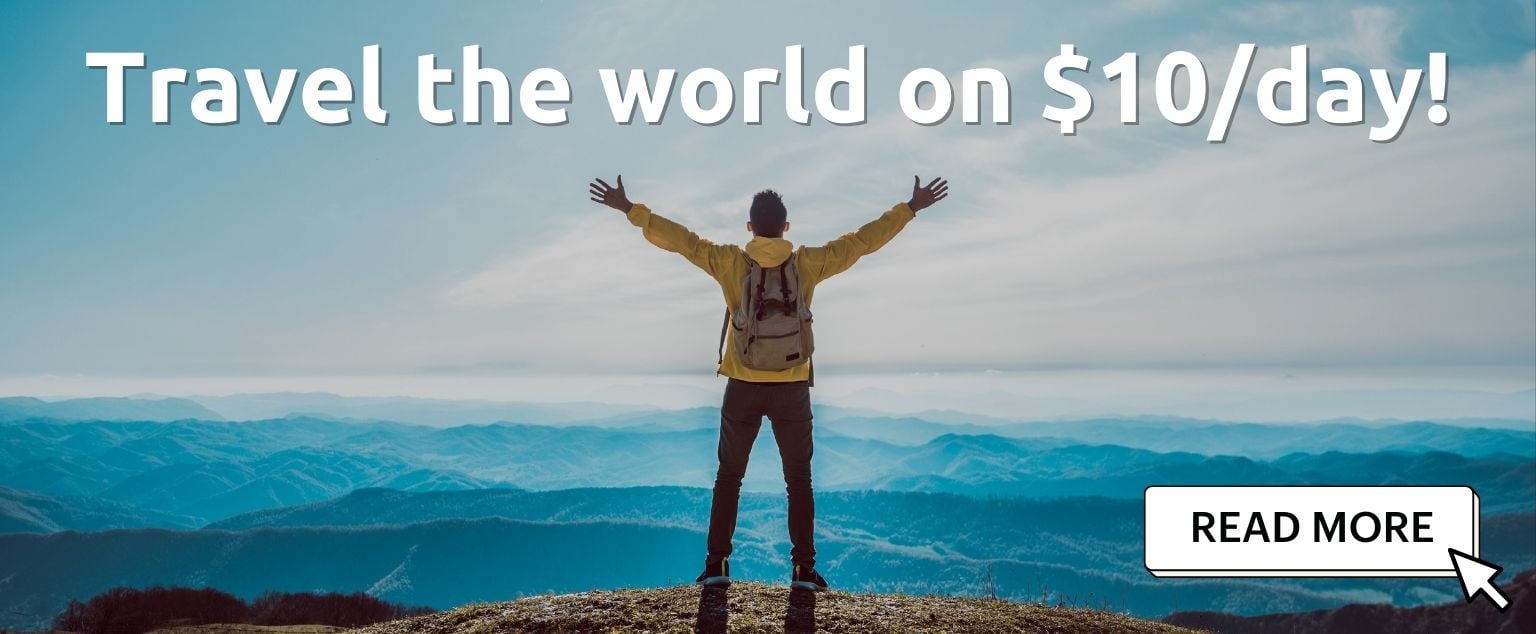 And for transparency's sake, please know that some of the links in our content are affiliate links. That means that if you book your accommodation, buy your gear, or sort your insurance through our link, we earn a small commission (at no extra cost to you). That said, we only link to the gear we trust and never recommend services we don't believe are up to scratch. Again, thank you!