Beautiful landscapes, sunny beaches, and a strong Spanish influence make San Diego one of the most sought-out places on the west coast. The city strikes the perfect balance between outdoorsy and cultural, and is without a doubt one of the most beautiful cities to visit year-round.
San Diego is located on the North Pacific coastline, between Los Angeles, Joshua Tree National Park, and the Mexican border. It's a prime location to base yourself to explore the west coast with day trips from San Diego.
There are tons of tours available, from local surfing trips to cultural tours around Mexico's border town of Tijuana. Whether you're an outdoorsy type or prefer to explore historical hot spots, San Diego has enough going on to keep the whole family happy.

Unlock Our GREATEST Travel Secrets!
Sign up for our newsletter and get the best travel tips delivered right to your inbox.
Getting around San Diego and Beyond
Exploring San Diego is best done by car. The road networks are extensive, connecting downtown to the beaches, and many of the lesser-known areas. You can easily rent a car at San Diego International Airport (SAN), which is only a couple of miles from the city center.
Taxis can be called and found pretty easily. Cab rates are based on the distance you travel, so a trip out of the city center on a national highway could cost you a hefty bit. Of course, rideshare apps like Uber and Lyft are also available.
San Diego has an efficient and affordable public transportation network called the MTS. However, the network doesn't operate across the outlying suburbs. Its great for getting around central San Diego.
The bus routes are more extensive, but the city is BIG, you could end up stuck on a bus for a long time. Bus and Trolley fares are $2.25 per trip. A day pass costs $5, and will work for unlimited buses and trolleys on the MTS.
One of the more enjoyable modes of transport is the ferry, which regularly runs between downtown San Diego and Coronado. The trip takes 15 minutes and costs $4.75 for a one-way ticket. It is one of the best things to do in San Diego.
Half-Day Trips in San Diego
As San Diego has a steady climate year round, day trips can be taken throughout the year. When you don't have too much time, try out one of these half-day trips from San Diego.
Carlsbad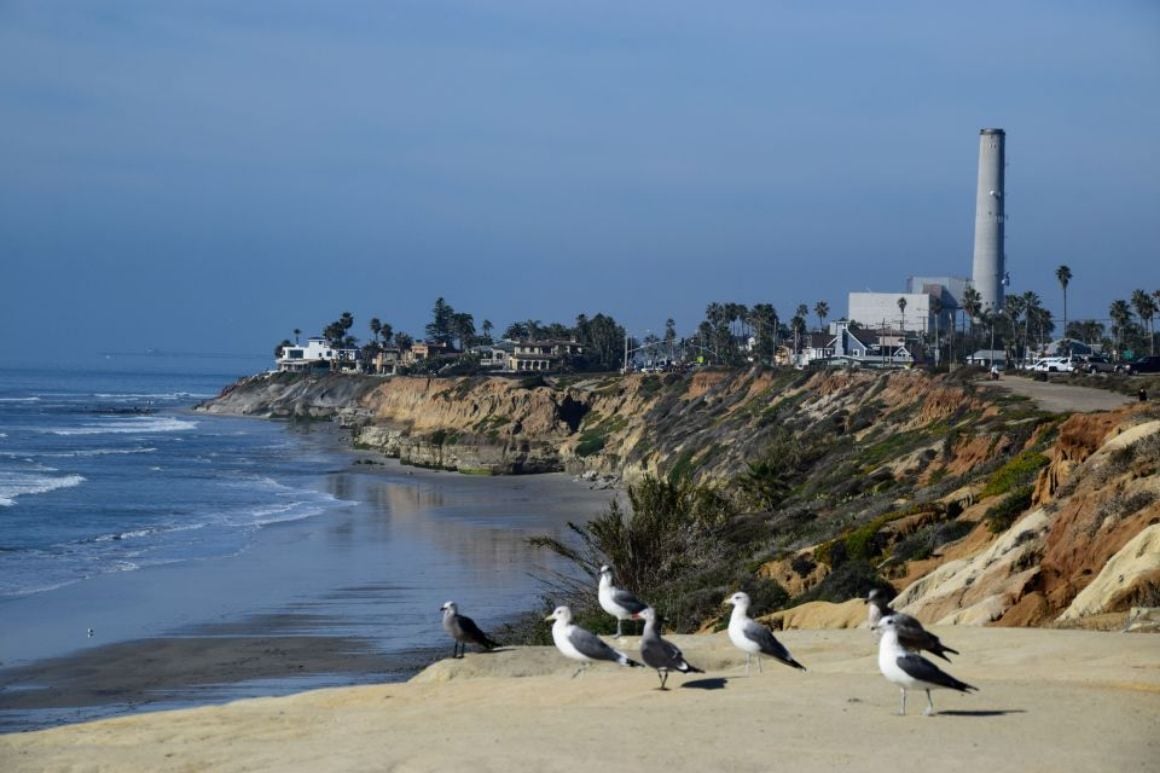 Carlsbad is an idyllic beach located just a forty-minute drive from San Diego. It sits on the Pacific coastline between Los Angeles and San Diego, and can get pretty busy during college and school vacations.
There are a bunch of major attractions nearby including Legoland California, which has a water park and is great for young kids. The Flower Fields are a seasonal attraction, where you can wander through acres worth of fields of flowers.
I recommend hitting Carlsbad Village, the iconic downtown part of the city. The neighborhood borders the beach, and has a range of different restaurants, bars, and tons of shops to wander through.
Suggested trips: Carlsbad Village Food Tour
La Jolla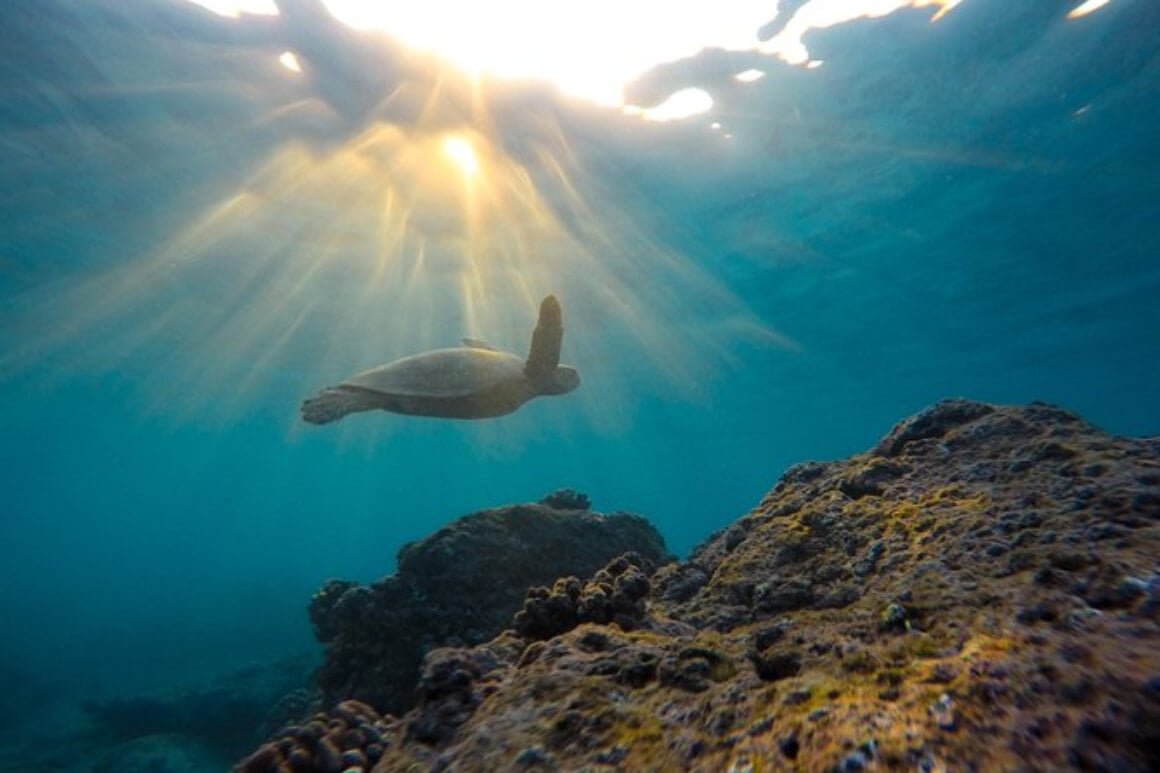 La Jolla is a quick 30-minute drive from downtown San Diego, and an absolute favorite hidden gem in the city. Voted one of the best beach destinations in the world, it has a taste of the SoCal lifestyle with one-of-a-kind boutique shops, local restaurants, and a huge variety of outdoor activities. 
The coastline is dotted with unique sea caves and cliffs. It's great for divers, hikers, and cliff jumpers. Of course, simply relaxing on the white sand beaches is always an option, and there is tons of family fun to be had.
Scripps Pier on La Jolla is one of the world's largest working piers, used to monitor the oceanographic changes in the Pacific Ocean. Not only is it an interesting place to visit, but it's also one of the area's most photographed spots – don't forget to bring along your retro film camera to get a shot.
Suggested trips: La Jolla Snorkeling Trip
Is This the Best Daypack EVER???
Full-Day Trips in San Diego
Taking a full-day trip from San Diego can get you out of the city and into nature. From visiting Mexico to surfing adventures up north, here are our favorite trips to do.
Puerto Nuevo, Mexico
Taking a day trip to Mexico is a special experience and super easy from San Diego. Puerto Nuevo is a small beach town in Playas de Rosarito, and is only a short hour's drive away from the city. In fact, the drive is an adventure in itself, with the road hugging the exquisite coastline of Baja California.
Puerto Nuevo is most well known for being The Legendary Lobster Village. In the small town (where only a couple of hundred people live), there are over 30 langosta houses that sell freshly caught lobster.
There's more to see than just beautiful beaches and lobster restaurants. You'll find rows of boutique shops that sell local art, crafts, glass, pottery, and furniture from across Mexico. If you feel like spending a bit more time exploring, you can head further south to the historic La Fonda Hotel and La Mision. You can enjoy breathtaking views from the Sausipuedes Bay Lookout.
Suggested trips: Puerto Nuevo Tour with Lobster Lunch
Temecula Valley
Temecula Valley is a small inland wine region that sits between Los Angeles (which itself is worth a cheeky backpack) and San Diego. Only about an hour's drive from the city, it's the perfect San Diego day trip for wine enthusiasts.
Old Town Temecula is well worth a visit, and will probably be your first stop. It is the historical hub of the valley, dotted with charming restaurants, boutique shops, speakeasies, a theatre, and a vibrant nightlife scene.
Of course, there is a bunch of wine and beer to be sampled, much of which is grown locally in the valley by small-scale farmers. You can choose to spend a relaxing day eating and drinking in the valley, or you can take the more adventurous route and book a trip on a hot air balloon, play golf at one of the valley's top golf courses or venture into the hills on a mountain bike.
Suggested trips: Wine Tasting Tour
Tijuana, Mexico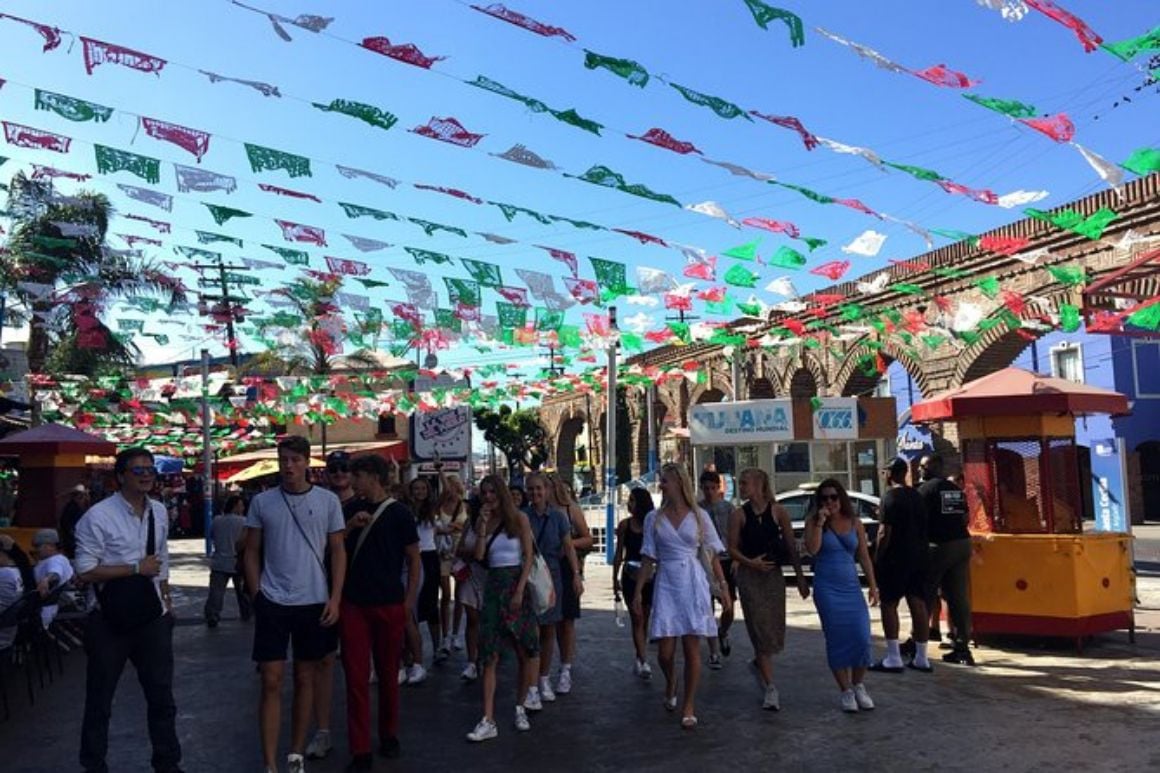 Tijuana might be one of the most common and popular day trips to take from San Diego. This bustling town sits just over the border from California, and is a vibrant city with a unique culture.
One of the main pulls to Tijuana (and Mexico in general) is the flavor-packed cuisine, and there are tons of eateries, taquerias, and local restaurants where you can grab an authentic bite to eat.
For a taste of the culture and history of the region, head to the Centro Cultural Tijuana (CECUT), which is a museum with an exhibit on the history of Baja California. You might also want to stop past the Cathedral de Nuestra Senora de Guadalupe, which is one of the most attractive local cathedrals in the city. It's one of the best things to do in Tijuana.
There is a buzzing shopping scene in Tijuana, too. Other than the traditional tourist centers, make sure you take a stroll around the Mercado Hidalgo and Mercado El Popo, which are two fresh produce markets. You'll find some souvenirs and crafts in these markets. After all, Tijuana is pretty much packed with tourists.
Suggested trips: Tijuana City Guided Tour and Food Tasting and Tijuana Half-Day Cultural Tour
Solana Beach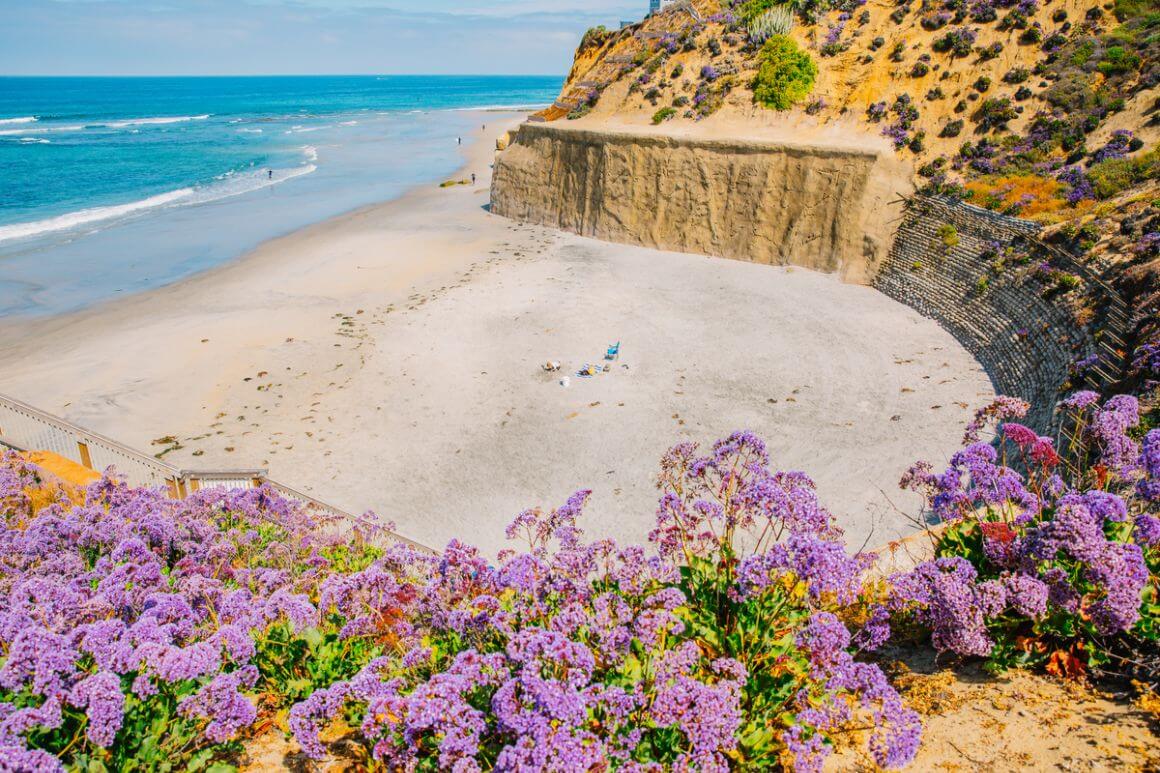 Solana Beach is a 30 minute hop from the city, and is a perfect day trip from San Diego for a beach day. Some think of it as an affluent neighborhood in San Diego, where locals aspire to buy homes.
One of the most beautiful beaches to visit is Fletchers Cove. It is a slice of paradise, made slightly difficult to access due to dramatic cliff faces and tons of stairs. The lack of people is what makes it so special.
Many visit for the great surfing conditions, which are found around a reef known as Table Tops. Tide beach is best for tidal pools, and is a great beach to visit with young kids. Seascape Beach and Del Mar Shores are the most local beaches, where you'll find local Solana residents going about their usual activities and exercises.
A trip to the Cedros Design District will be well worth your time. You'll find a variety of unique shops, restaurants, and cafes in a beautiful outdoor setting.
Valle de Guadalupe, Mexico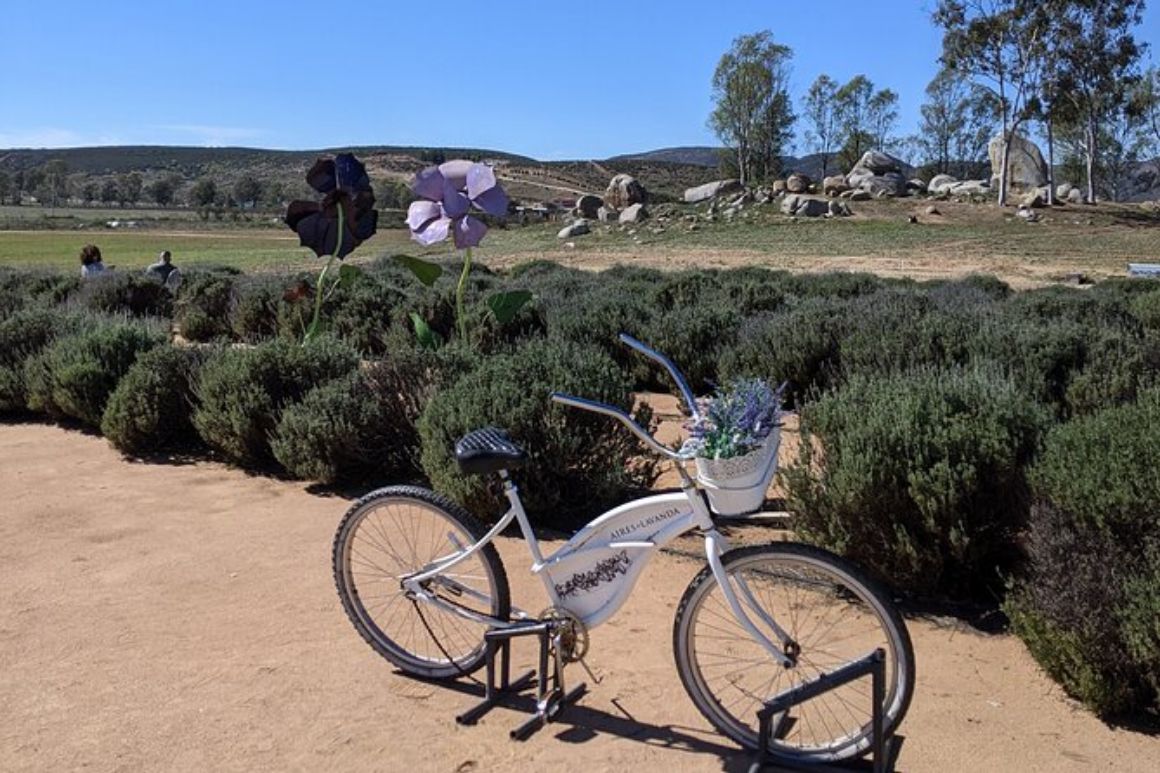 Not to be confused with the Californian town of Guadalupe (which is a five-hour drive from San Diego), Valle de Guadalupe is a small Mexican town about two hours and fifteen minutes from downtown San Diego. The valley is Baja California's main wine region, producing 90% of all the wine that comes from Mexico.
Of course, this means that most tourists visit for a taste of the local wine and authentic Mexican cuisine. It's referred to as the Napa Valley of Mexico, and in the past decade, the region has experienced significant growth and attention from the global wine community.
Valle de Guadalupe has a super relaxed and rustic vibe about it, making it a top destination day trip from San Diego. If you visit during August, time your day trip with the Vendimia Wine Harvest Festival, where you can learn all about the grape harvesting and winemaking process.
Suggested trips: Valle de Guadalupe Wine and Food Tour
Borrego Springs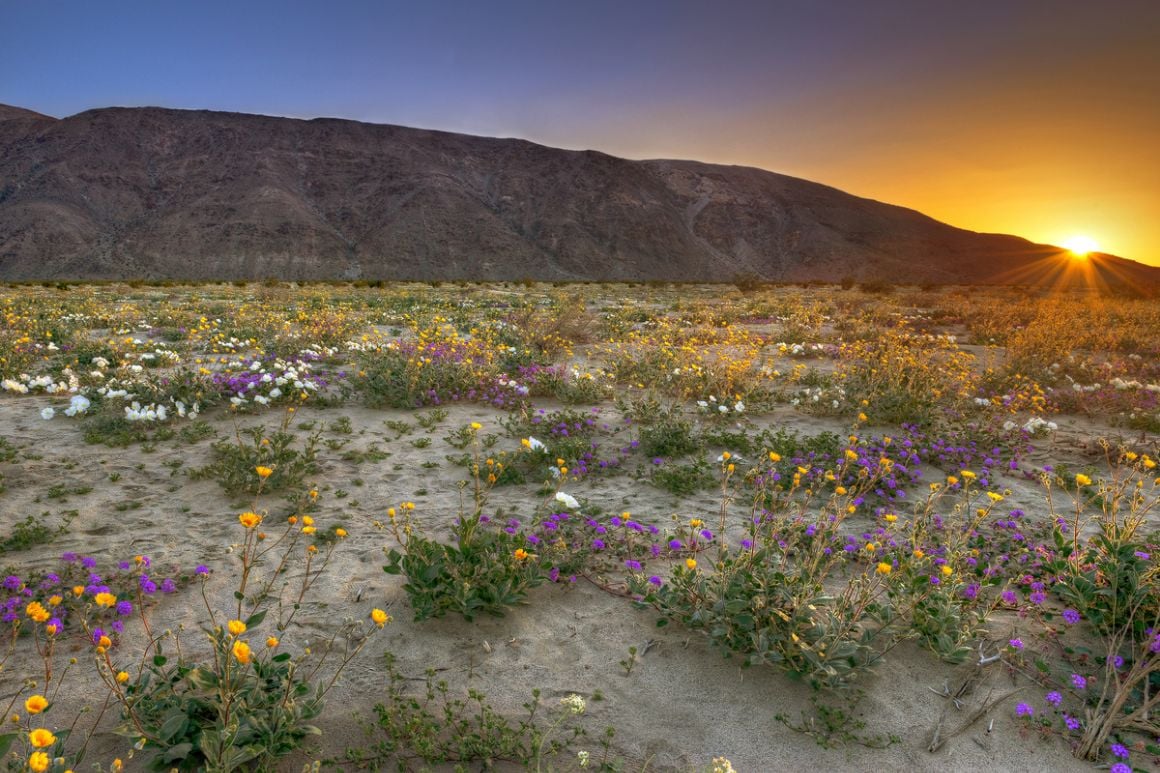 One of the coolest things about California is the diverse landscape. A quick drive across the state could take you from majestic ski resort mountain ranges to natural deserts, to coastal paradises and everything in between.
Borrego Springs, located in the Anza-Borrego Desert State Park, is a unique spot famous for its stunning spring wildflower blooms, breathtaking views, and natural wonders. There are tons of hidden gems around these hills, from slot canyons to cactus-studded hills and palm tree oases.
For those who don't have the time or the energy to navigate crowds at the famous Palm Springs or Joshua Tree National Parks, this remote desert location is a beautiful place to get a similar feel for the Californian desert.
I highly recommend spending more than just a day here.Check out this trendy surf-inspired home for a quiet weekend getaway.
Valley Center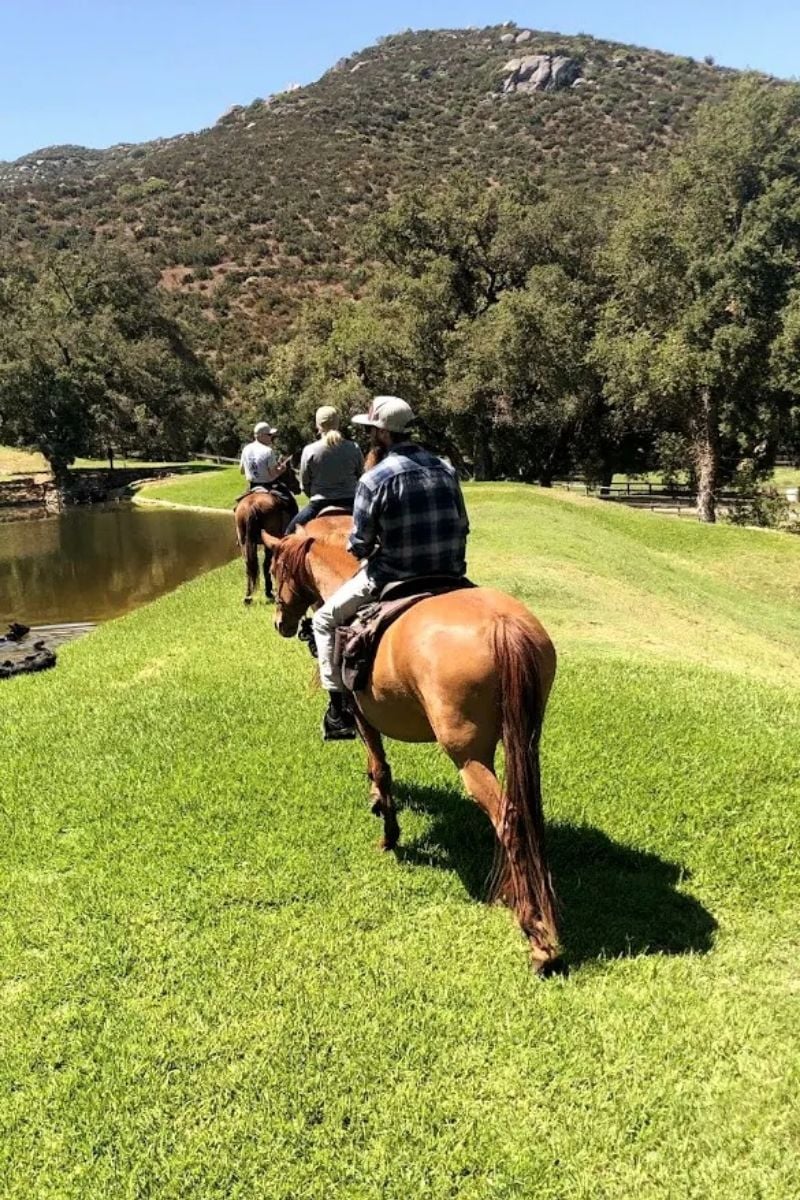 Valley Center is a 45 minute from San Diego, and is known for being where the largest Californian Grizzley bear in history was captured in 1866. Today, the area is a gorgeous rural town characterized by unique landscapes, agricultural activities, and extravagant residential estate homes.
Depending on the time of year you visit, the area is known for experiencing warm summers and cold, snowy winters. The biggest town near the valley is Escondido, which is a sizable spot with enough shops, local restaurants, and attractions to keep you busy for a couple of days.
Outdoor fans can enjoy Lakes Division, a huge space that includes the city's two main lakes; known as Dixon Lake and Lake Wohlford, as well as a Daley Ranch. From fishing and mountain biking, to hiking and horseriding, there are a bunch of activities that you can enjoy.
Suggested trips: Wild Mustangs Tour
Newport Beach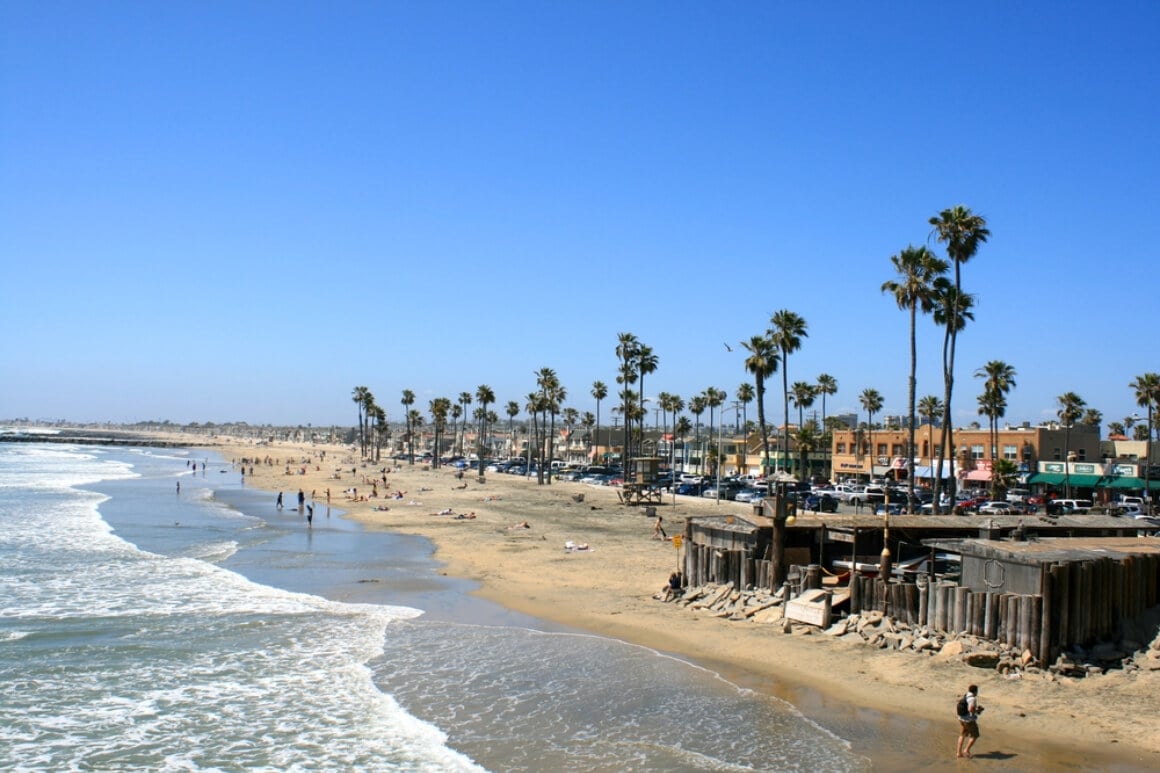 Newport Beach is an idyllic beach town, known for being one of the most beautiful (and popular) towns in Southern California. There is an overwhelming amount of natural beauty and stylish accommodations along this stretch of coastline.
Newport strikes the perfect balance between lavish and laid-back. It's home to some of the state's most extravagant properties, but is also known for its charming small-town vibe.
It will take you about an hour and a half to drive from San Diego. The majority of the drive is along the Pacific coastline, with spectacular views the whole way.
Visit Newport for a relaxing beach day, marvelling at the huge estates, and tasting world-class food served at local restaurants along the beachfront. Newport Beach is great for water sports, especially sailing.
Suggested trips: Newport Whale Watching
Idyllwild-Pine Cove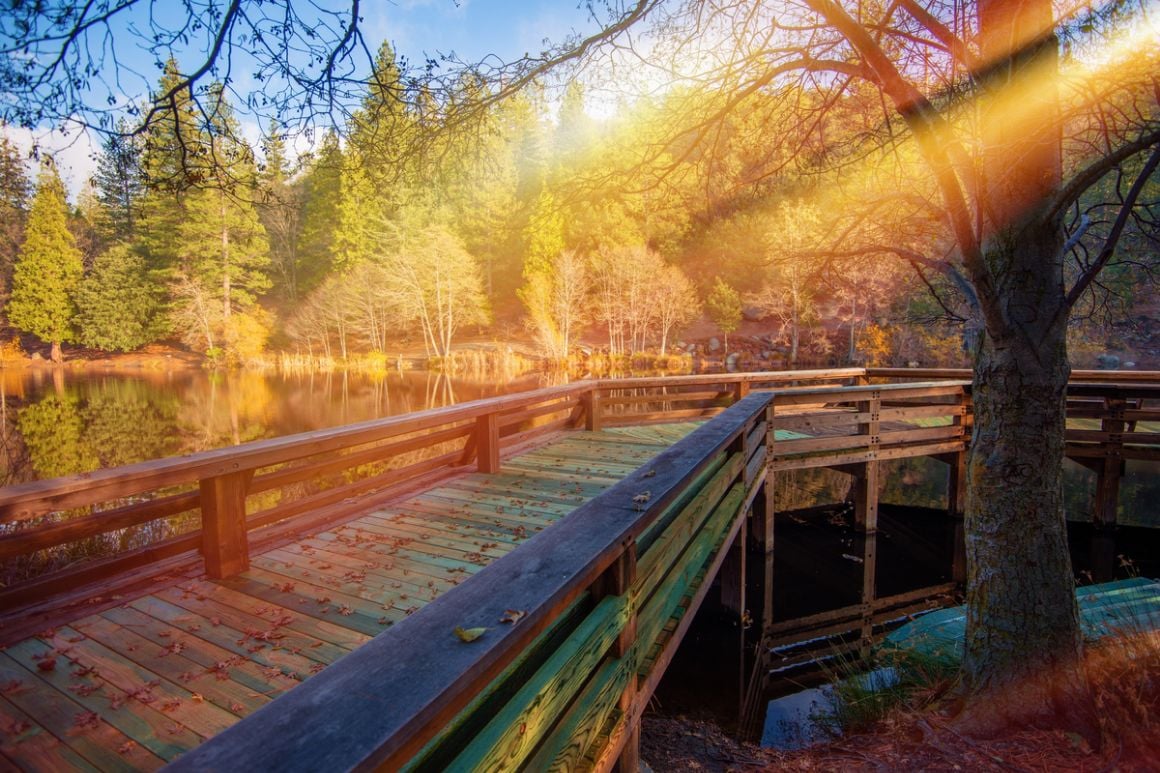 A day trip from San Diego to Idyllwild-Pine Cove is a great call for a change of scenery from the big city. It is a wooded paradise, nestled between the pine trees of the San Jacinto Mountains.
Whether you're after a low-key trip in a cozy cabin, or prefer an adventure-packed day in nature, Idyllwild-Pine Cove is a great place to start. You can rent a home for a weekend away in Idyllwild, like this cozy winter cabin. Expect a secluded home surrounded by nothing but trees and the sounds of nature.
There is a small town nearby, with local parks, shopping and dining, and even a social live music scene. The locals are exceptionally friendly, and a trip to Idyllwild is bound to make you feel grounded and relaxed.
Encinitas
Half an hour from San Diego, Encinitas, is the Flower Capital of the World because of its vast collection of nurseries and gardens.
While a visit to the botanical gardens is a must, you can also spend some time exploring the downtown, which has a rich history and unique atmosphere. The best way to describe the vibe is a combination between an old beach town and a vibrant town center. Encinitas is an exquisite place to visit on a day trip from San Diego.
A hotspot for arts and culture fanatics, throughout the year there are tons of festivals and fairs hosted by locals. Some of the best include the April Street Fair, the Deep Pit BBQ in May, and the Lima Bean Faire and Battle of the Beans Cook-Off.
If you're able to spare a couple of days in Encinitas, why not check out this beach house.
San Clemente and San Juan Capistrano
San Clemente is a coastal city located midway between Los Angeles and San Diego in Orange County. With stunning ocean, surfing waves, hill and mountain landscapes, there's is something for everyone.
San Clemente isn't just a hotspot for outdoor enthusiasts, you can spend time exploring downtown and the main street. If history and culture appeal to you, San Juan Capistrano is a historical town. It's known as the 'Jewel of the California Missions'. Hundreds of thousands of people visit the Mission every year to marvel at the iconic bell wall.
If you can, avoid visiting on the weekend, as crowds can get intense.
Suggested trips: Mission San Juan Capistrano and Old Town
Small Pack Problems? 😉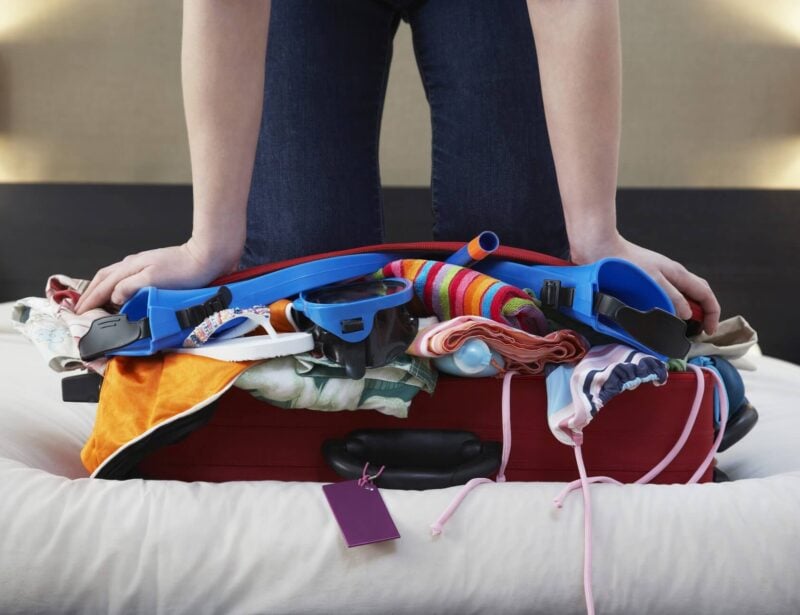 Wanna know how to pack like a pro? Well for a start you need the right gear….
These are packing cubes for the globetrotters and compression sacks for the real adventurers – these babies are a traveller's best kept secret. They organise yo' packing and minimise volume too so you can pack MORE.
Or, y'know… you can stick to just chucking it all in your backpack…
Get Yours Here
Read Our Review
Don't Forget your San Diego Travel Insurance
ALWAYS sort out your backpacker insurance before your trip. There's plenty to choose from in that department, but a good place to start is Safety Wing.
They offer month-to-month payments, no lock-in contracts, and require absolutely no itineraries: that's the exact kind of insurance long-term travellers and digital nomads need.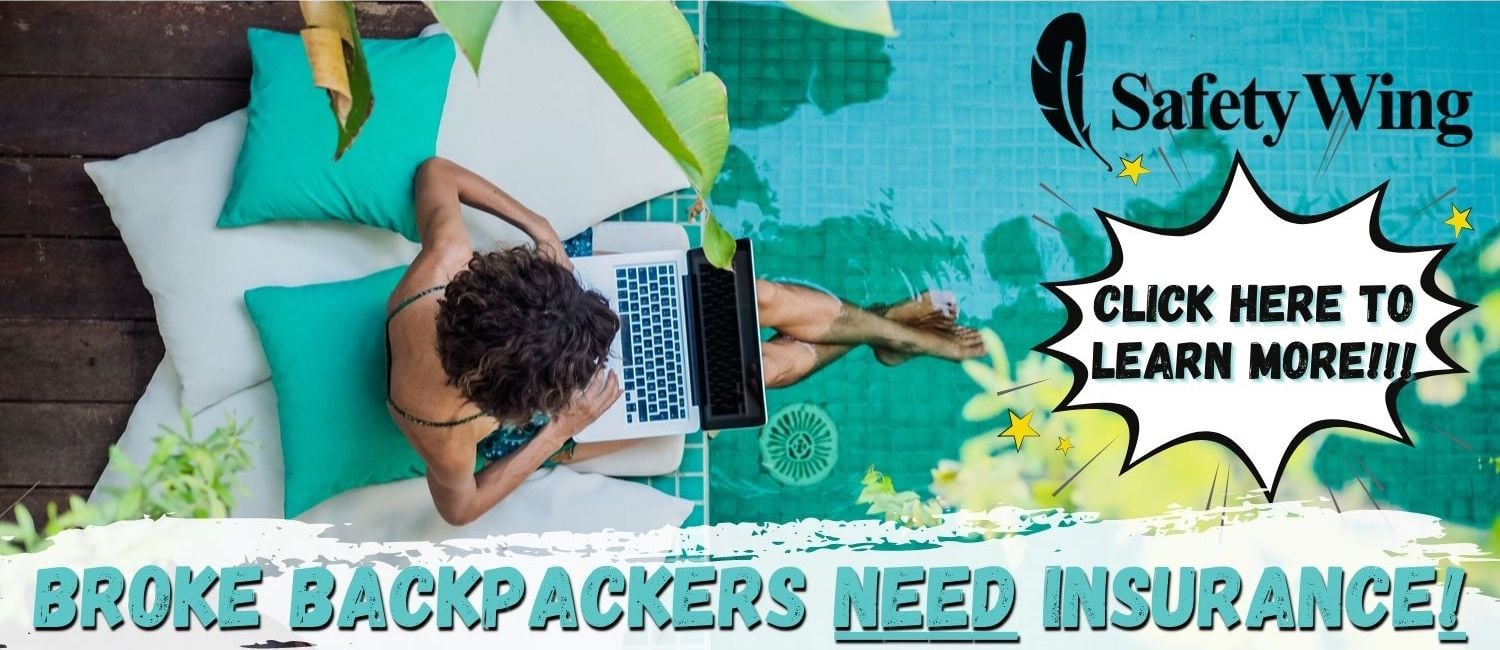 SafetyWing is cheap, easy, and admin-free: just sign up lickety-split so you can get back to it!
Click the button below to learn more about SafetyWing's setup or read our insider review for the full tasty scoop.
Final Thoughts
That brings us to the end of the best day trips from San Diego. You can stack up your itinerary with some amazing things to see and do.
My favorite trip would have to be Valle De Guadalupe. Mexico is a magnificent place to visit, even if you only have time for a day trip.
San Diego is a thriving bustling city, and is surrounded by some incredible sights!
---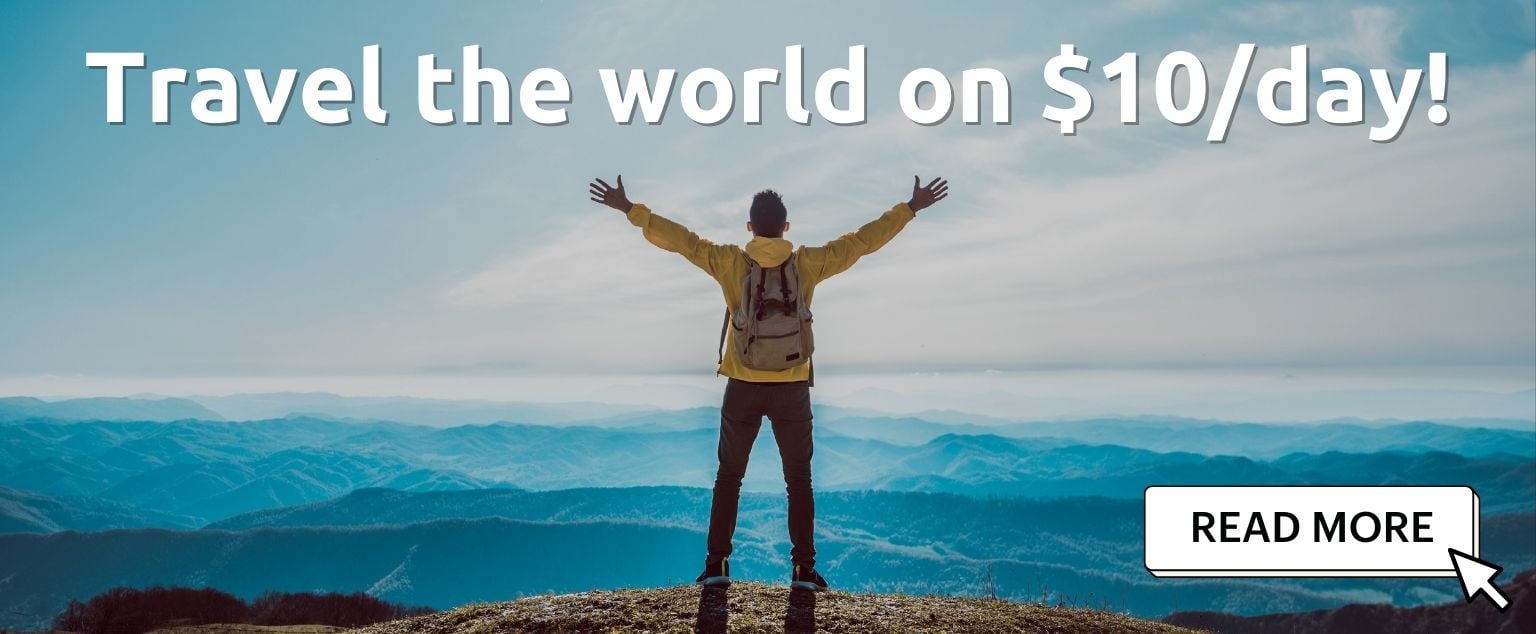 And for transparency's sake, please know that some of the links in our content are affiliate links. That means that if you book your accommodation, buy your gear, or sort your insurance through our link, we earn a small commission (at no extra cost to you). That said, we only link to the gear we trust and never recommend services we don't believe are up to scratch. Again, thank you!