San Diego is a hub for tourists; its a coastal city in Southern California – just north of the Mexican border – with a whole load of reasons to be visiting its famous streets and sights.
There's Mission Beach, the Gaslamp Quarter, and a whole load of other things to do in San Diego that are firmly on the tourist trail and will be a must-do for basically any and every visitor to the city. Being a relatively large city, however, it isn't all that difficult to find yourself a different side to the city away from the tourist crowds and ticket touts.
To help you out, even more, we have created this guide to the best off the beaten track things to do in San Diego. Visiting this SoCal city doesn't have to mean going to the zoo, or the aquarium: there's so much more to this city than the sights you "should" be seeing, so read on and see just what lies in store for the curious, independent travellers out there, interested in really discovering the city.

Unlock Our GREATEST Travel Secrets!
Sign up for our newsletter and get the best travel tips delivered right to your inbox.
Top Things to Do in San Diego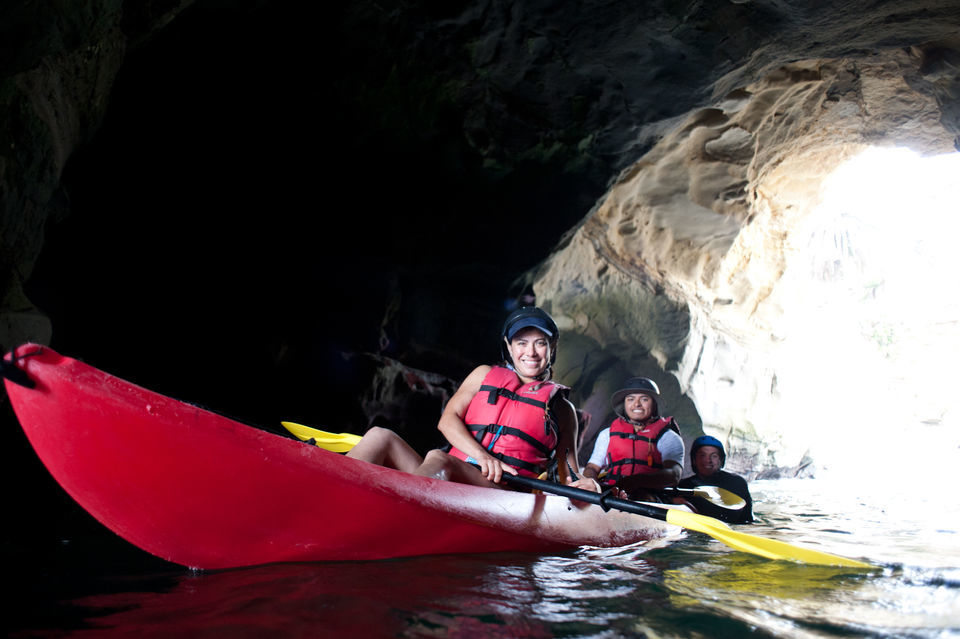 Visiting La Jolla is a quintessential thing to do when you're in San Diego. The beautiful coastal caves here – 7 of them, if you were wondering – are located inside a 75 million-year-old cliff and are perfect to explore by kayak.
Each cave has a unique name: White Lady, Little Sister, Shopping Cart, Sea Surprise, Arch Cave, Sonny Jim's Cave, Clams Cave. We're not going to tell you why any of them are called what they're called – you can learn about that when you're there. More than just name etymologies, though, if you love the great outdoors then you should go explore this scenic part of the Californian coast.
San Diego has a ton of delicious places to eat – that's no secret. The proximity to Mexico means that there are a lot of authentic places to dig into that'll offer some of the best Mexican food you're likely to have this side of the border. The trick is knowing exactly where to go.
So head to the Old Town. This place dates back to the 19th century and is the place to go to understand more about the history and culture of the city – mainly through its food. Sample snacks at Old Town Mexico Cafe, sip on a margarita at Tahone, grab a massive taco at Alamo Mexican Cafe, and leave room for the feast in store for you at El Patio de Old Town. It's all here, guys. If you want to blitz through the highlights, take a food tour.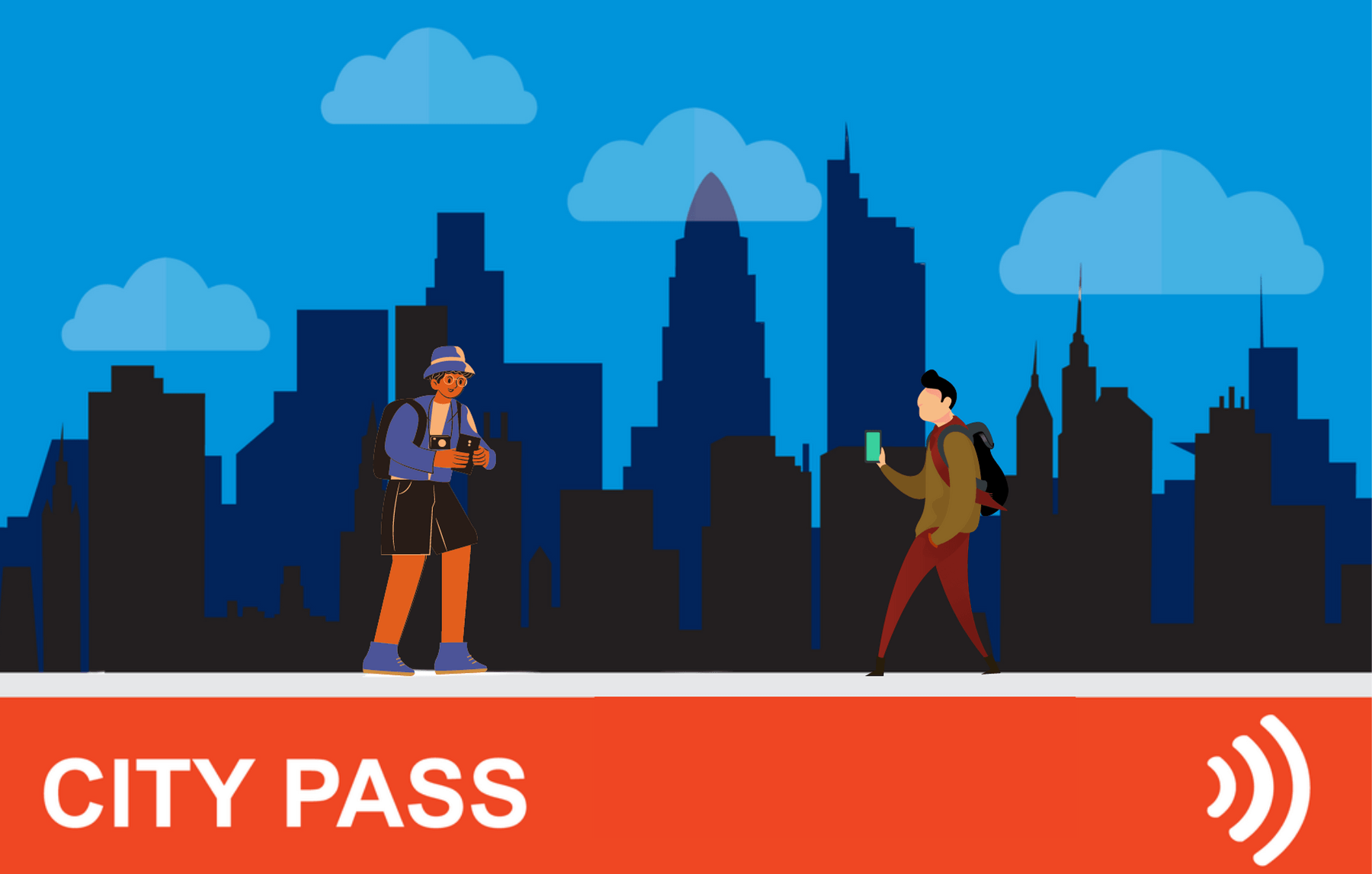 Travelling to San Diego? Then plan yo' trip the smart way!
With a San Diego City Pass, you can experience the best of San Diego at the CHEAPEST prices. Discounts, attractions, tickets, and even public transport are all standards in any good city pass – be sure invest now and save them $$$ when you arrive!
Buy Your Pass NOW!
3. Spend the day at Rosarito Beach
Being by the coast, San Diego has a lot of shoreline for you to explore and discover on your trip to this Southern Californian city. Naturally, beaches feature heavily. But for something more unusual to do in San Diego, skipping across the border to Mexico will yield some pretty cool results in terms of beaches (and beach snacks, of course).
Rosarito Beach is a mere 45 minute drive south. There's the matter of the border to contend with, but that shouldn't be an issue – in fact, if you go with a shuttle from a hotel, they'll manage it all for you. Needless to say the road there is scenic and the destination is pretty blissful; spend your day lapping up this Mexican slice of sun, sea and sand and eat Mexican for lunch. No-brainer.
FIRST TIME IN SAN DIEGO
Old Town
Old Town is an area of San Diego that marks the birthplace of the state of California. It is the site of the first Spanish settlement in the early-1800s and today still retains much of its historic charms and architecture.
Places to visit:
See the San Diego Courthouse, which dates back to the early-19th-century
Catch an American football game at Qualcomm Stadium
Watch a live performance at the Theatre in Old Town
For more Places to Stay, check out our full San Diego Neighborhood Guide!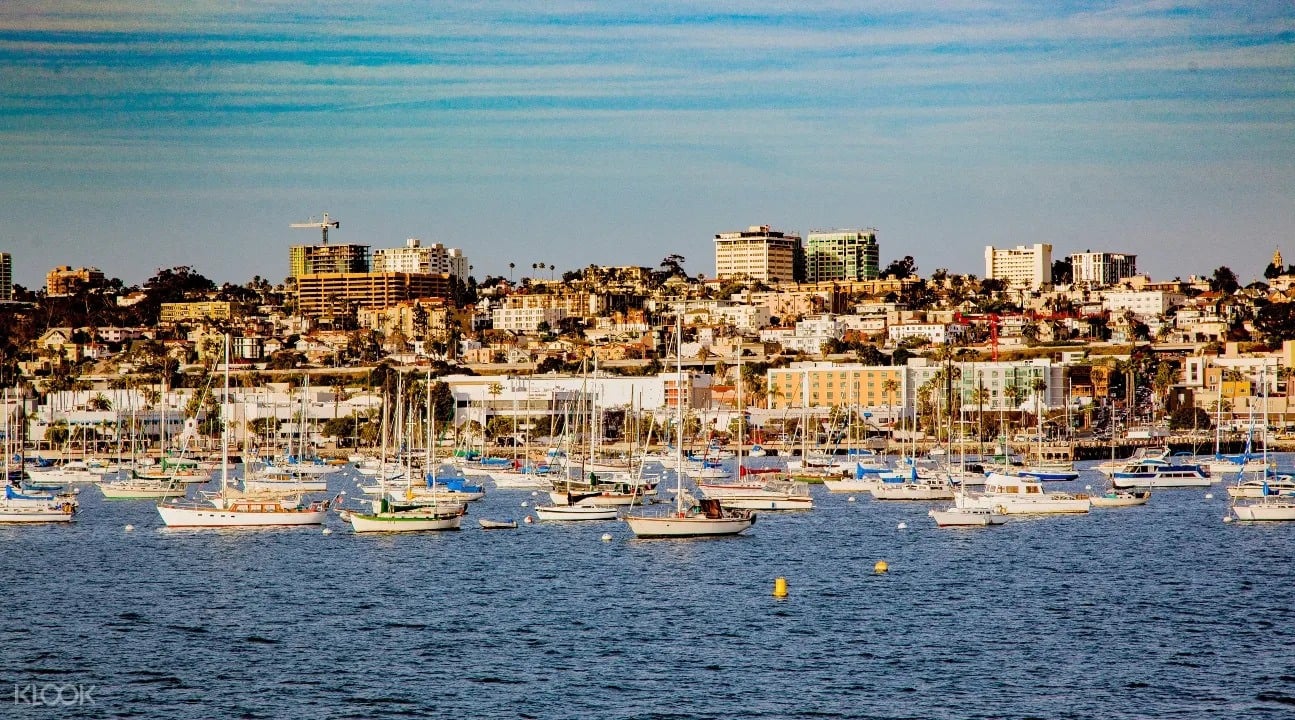 You may be able to get around San Diego on two feet, on two wheels, or even on four wheels if you really feel like it, but the best way to really get to see just what the city looks like as a whole is from the sea. From the air may be better, but scarier – more on that later.
There are plenty of boats to hop on to cruise along the harbour and marvel at the San Diego skyline from afar (Hornblower, for example), and from your watery vantage point you'll get to see the Coronado Bay Bridge, the historic ships in the harbour, as well as Seaport Village; you can spot sea lions and pelicans if you're lucky. It's a pretty cool outdoors-y thing to do in San Diego.
5. Spend the morning at Little Italy Mercato Farmers' Market
If you thought San Diego was all about Mexican food, then you are in for a surprise. In the district of Little Italy, the Mercato Farmers' Market kicks off on Wednesdays and Saturdays and is packed full of more than 150 vendors selling all sorts of fresh produce from across the region. It runs from 8am to 2pm, making it a great breakfast spot.
The market runs from Kettner Boulevard to Front Street, so you'll get to cover a lot of ground as you explore all the stalls. Grab a coffee, try out some crepes, pick up a panini, sample oysters – this is a good thing to do in San Diego for foodies. Mangia bene! (That means eat well, by the way).
6. Hang out with San Diego's Hispanic community in the Barrio Logan neighbourhood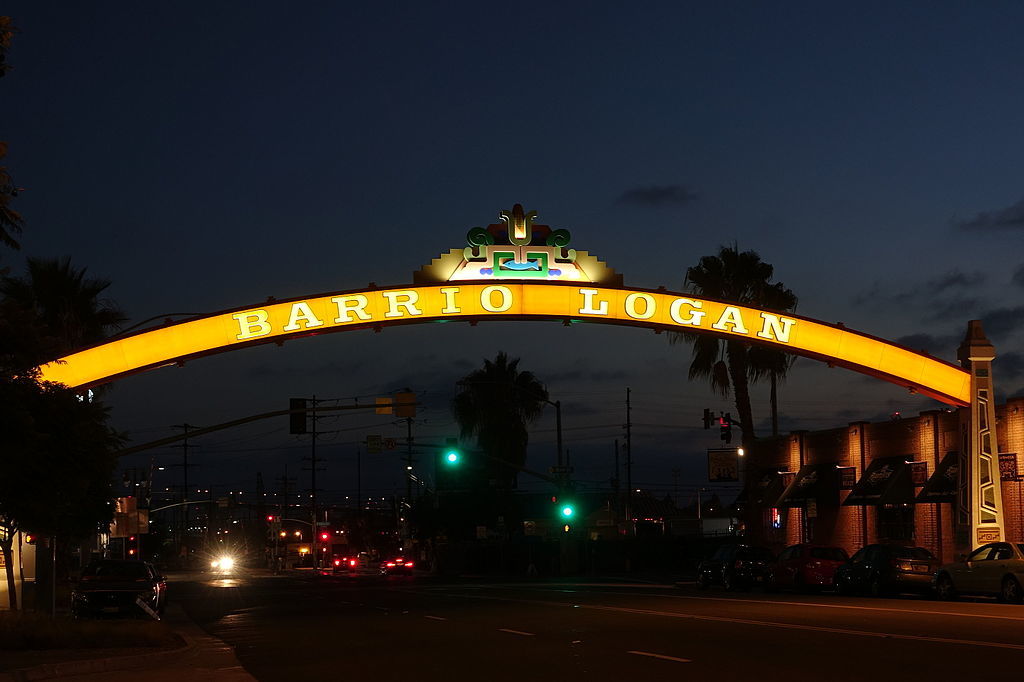 Barrio Logan is an area of San Diego located along the waterfront that is a cocktail of former industrial buildings and multicultural, primarily Mexican roots. Just south of central San Diego, and a place where you won't see a whole load of tourists, Barrio Logan is filled with murals that date back to the 1960s, depicting the lives and struggles of the Mexican community.
One of the best off the beaten track things to do in San Diego, the warehouses here have similarly been turned into art galleries and creative spaces, as well as venues for live music and DJ nights. It's a cool place to be, there's plenty of good food, it's authentic and under the radar. A very cool thing to do in San Diego.
Small Pack Problems? 😉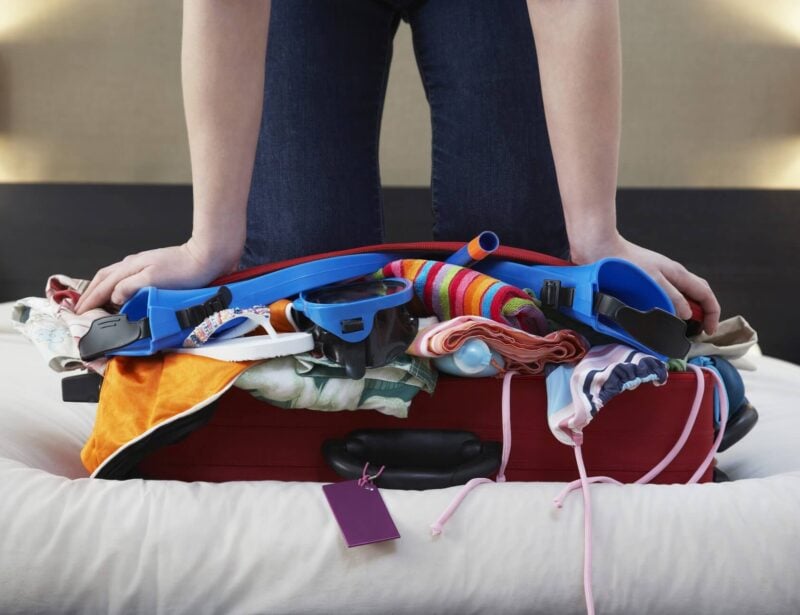 Wanna know how to pack like a pro? Well for a start you need the right gear….
These are packing cubes for the globetrotters and compression sacks for the real adventurers – these babies are a traveller's best kept secret. They organise yo' packing and minimise volume too so you can pack MORE.
Or, y'know… you can stick to just chucking it all in your backpack…
Get Yours Here
Read Our Review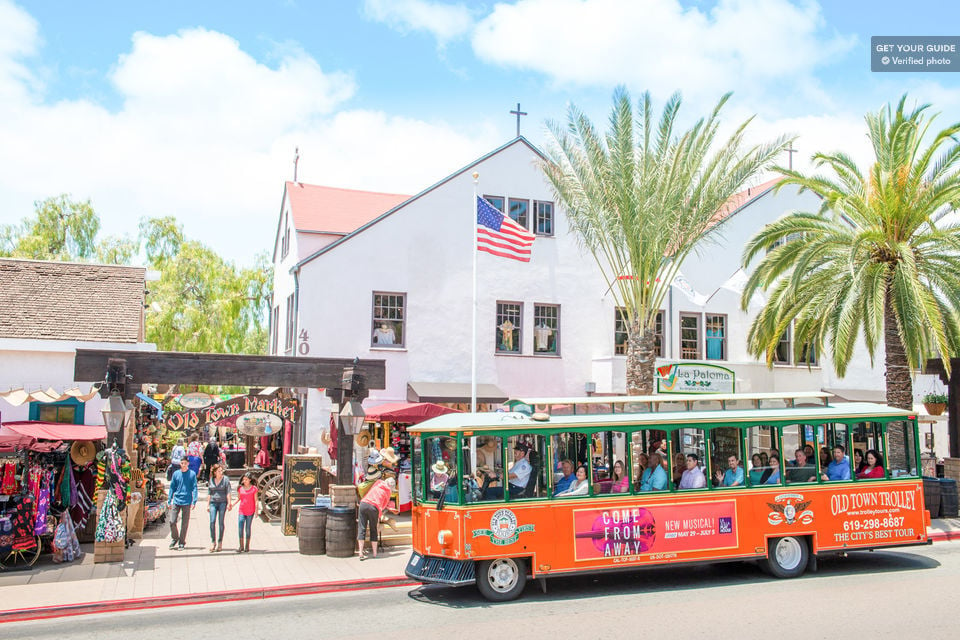 A good way to really get to grips with the sights and history of San Diego, especially if you don't have all the time in the world, is to use one of the city's vintage trolleys. Hopping on one of these retro cars, which come complete with knowledgeable attendants who'll tell you all about the history of the city, is one of the top things to do in San Diego.
Stop by the top museums, go into the Historic State Park, lunch in Little Italy and walk around in Seaport Village; basically, there are so many stops this trolley makes that you can simply hop-on and hop-off as you see fit. Perfect if you're only in the city for a couple of nights.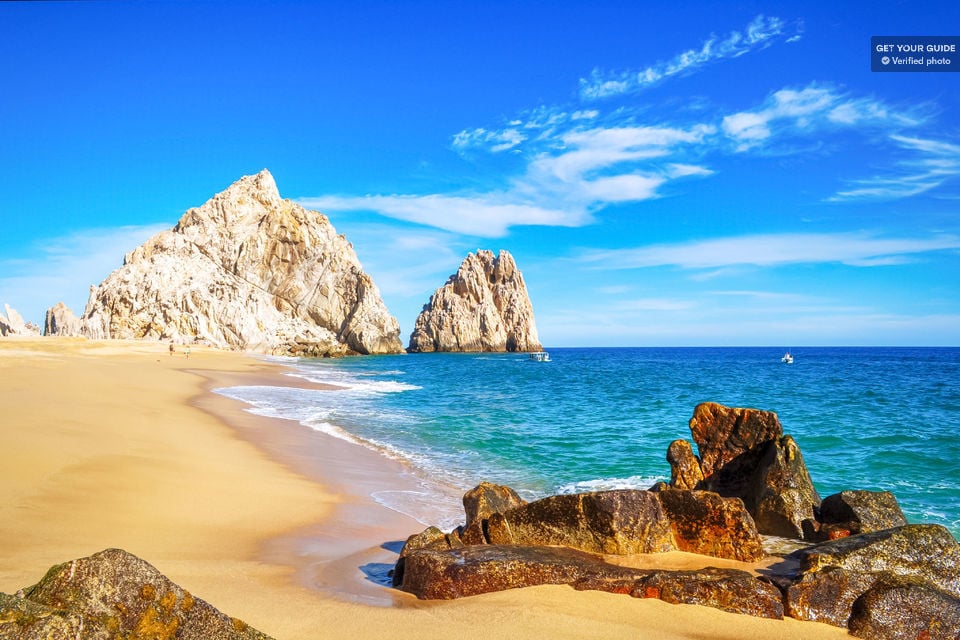 With San Diego being so close to the Mexican border, it's easy to get on a day trip from San Diego to visit some of the best slices of the States' southern neighbour. Specifically, Tijuana is an interesting place to check out; here you can check out cultural sights such as the huge Tijuana Bullring, as well as the historic centre of the town, and stroll along Avenida Revolución.
If Tijuana doesn't do it for you, you could always go for the fishermen's village of Puerto Nuevo. This a is a good one for foodies, with its traditional lobster dishes, served with rice, beans and delicious margaritas. A great option that's made even easier with a tour; don't forget your passport, though!
9. Try out paragliding at Torrey Pines Gliderport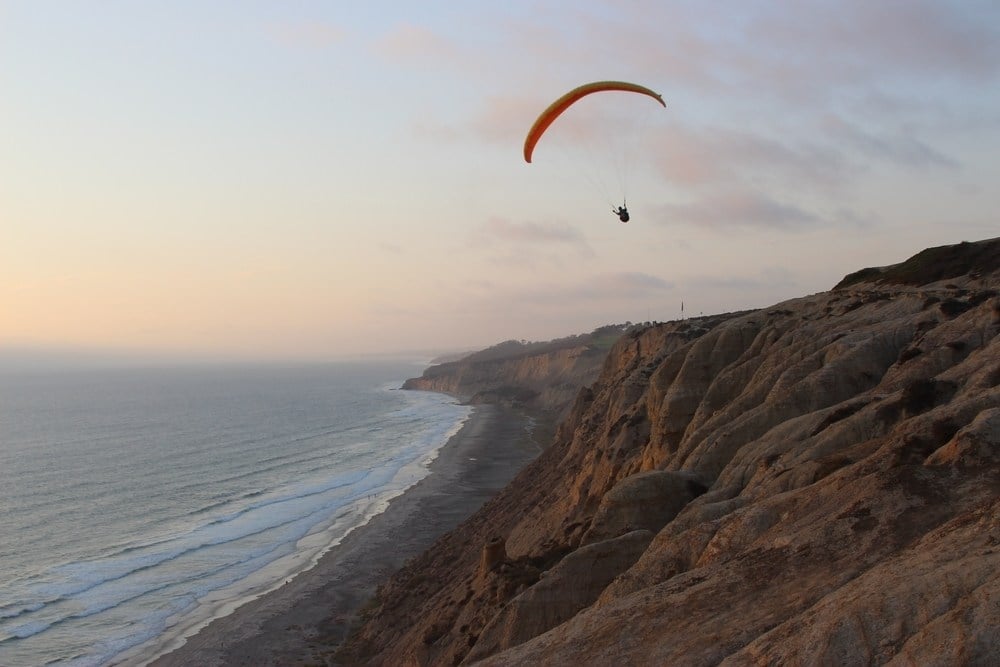 If you're looking for something truly adventurous to do in San Diego and you really want to get some amazing views, we think a spot of paragliding might be in order. Torrey Pines is the place to go for this. Not only will you have beautiful views of the La Jolla coast and San Diego, but it's often touted as one of the best places for the entire country for paragliding.
Don't worry: if you've never done this before, you can head out on a tandem flight. And if the thought of doing this just isn't your thing at all, you should make the journey just to watch the paragliders circling around like birds. It's pretty beautiful. Tip: Go to Cliffhanger Cafe (open from 9am to 4pm) to get the best views of the those crazy 'gliders.
10. Stroll along the San Diego Bay Walk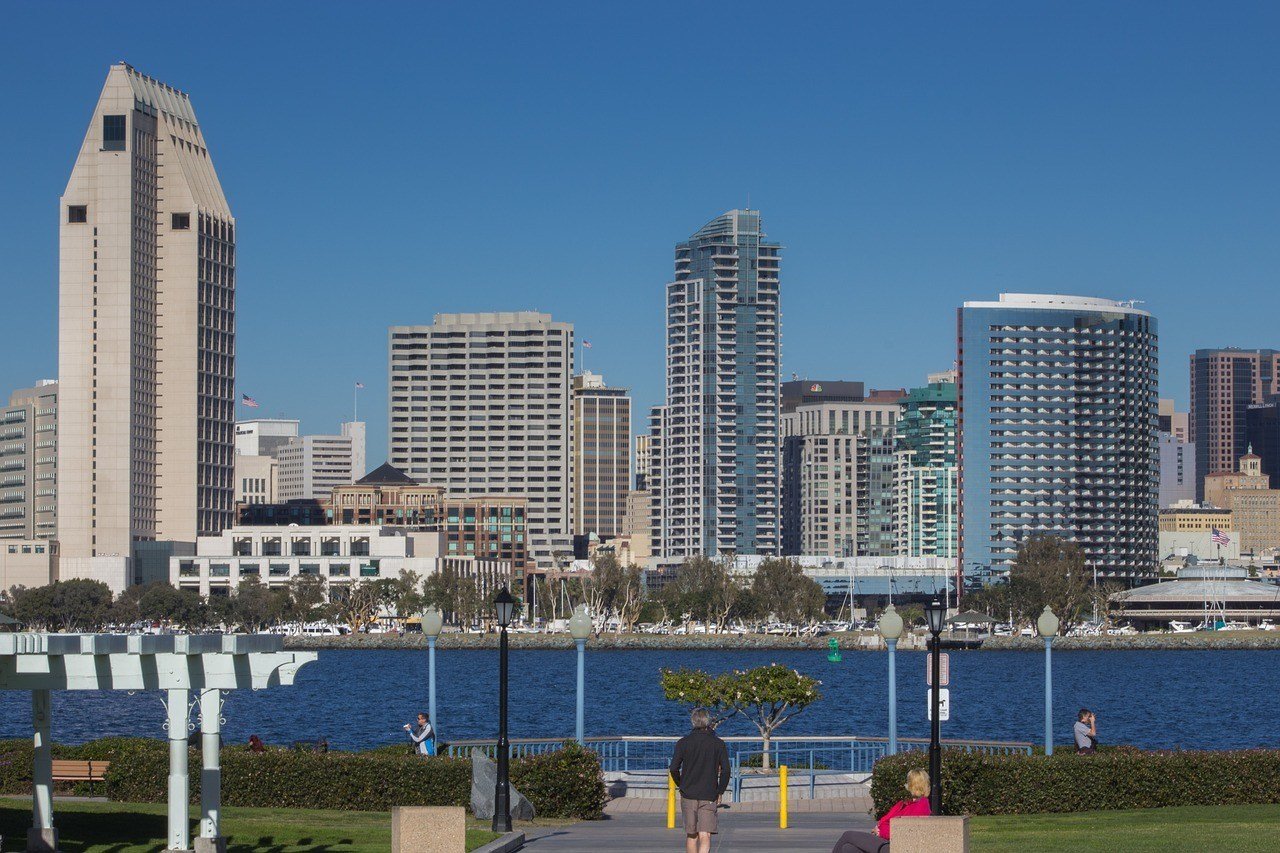 So if the thought of throwing yourself off a cliff only some flimsy, man-made wings to hold you up in the air is your idea of hell rather than something fun to do in San Diego, a better way to see the coastline might just be to stick to where gravity says you should be. That's on the ground, by the way.
Use the power of your own two feet and mosey on down to the San Diego Bay Walk. This stretches from Downtown San Diego, starting at the Broadway Pier, and runs along the shoreline for 2.8 miles taking in views of Downtown and Coronado. It's paved, making it easy to amble. Sit on a bench and watch people passing by, fishing, jogging, boats bobbing around. It's pretty nice.
Unusual Things to Do in San Diego
Get your motor running… but you're not heading on the highway, you're heading around town. But you're still looking for adventure – and whatever comes your way: mainly, that'll be the best parts of San Diego. These include the Arts District, the Gaslamp Quarter, the Business District, Stockton, the Presidio Park, Mission Hills, Fort Stockton – or whatever you want to see.
Ok, so these scooters aren't exactly hogs, but heading out with these things (complete with talking GPS that tells you where you're at) is definitely one of the more unusual things to do in San Diego and get yourself around town. So book yourself some wheels and get going!
12. Make some time for the San Diego Museum of Man
A museum of anthropology located in Balboa Park, the San Diego Museum of Man is a hidden gem in San Diago, filled with lots of interesting stuff about humanity and its achievements throughout the years. All that stuff. But honestly we are here for the architecture: the building itself is madly ornate, dates back to 1915, and will definitely make an impression on you. It's worth a look just for the building alone.
Whilst you keen Instagrammers will be lining up the perfect shots outside, you might want to head in and delve deeper. We like the observatory, to get a nice view of the city, as well as the living with animals exhibition, the beer-themed "BEERology" section, and the interesting part on the Maya people. Tip: it's a top thing to do in San Diego if it's raining because it's inside.
13. See the world in miniature at the San Diego Model Railroad Museum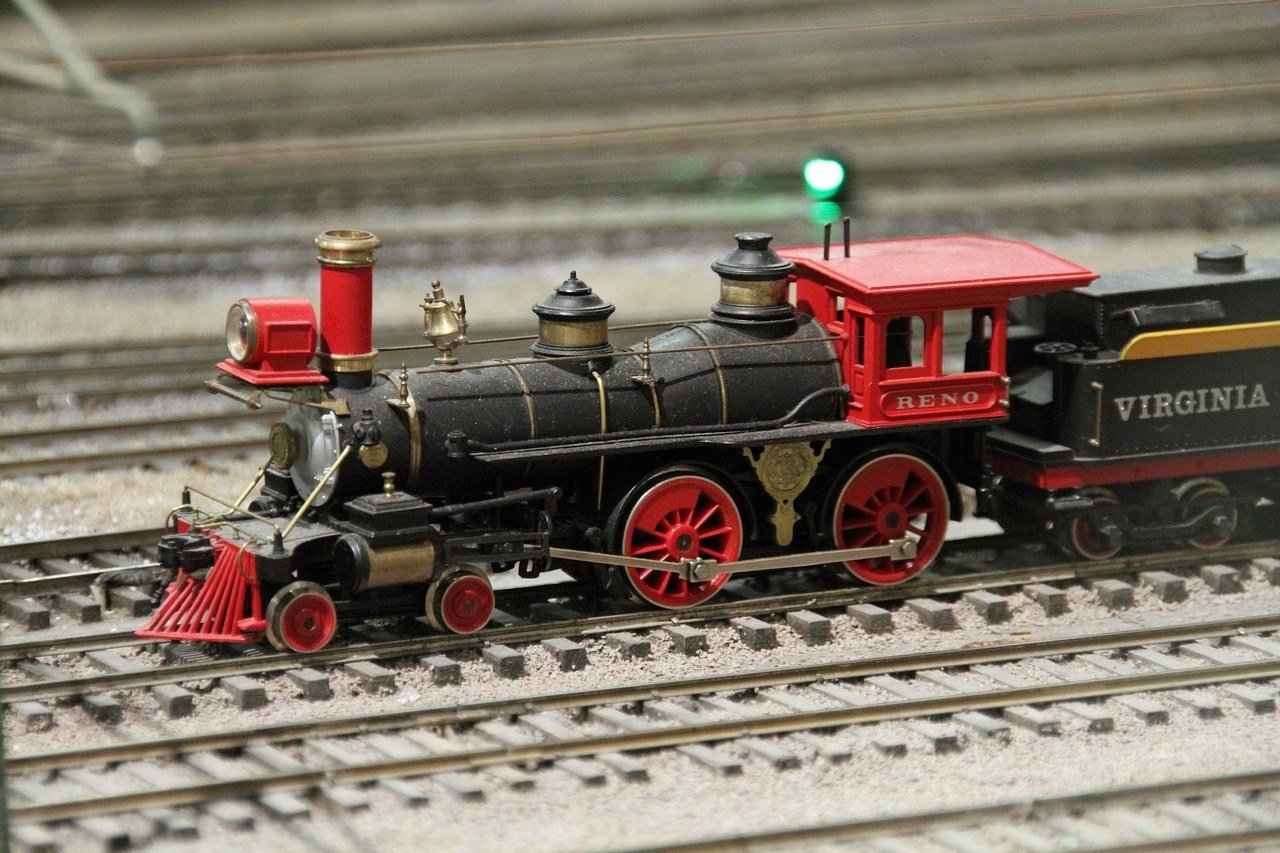 Not just for train lovers or children obsessed with trains, the San Diego Model Railroad Museum also fills the void for anybody who loves things in miniature. We mean, who doesn't? You don't have to be a super nerd to like mini things. They're cute, is what.
One of our favourite off the beaten track things to do in San Diego, this model railroad museum was set up in 1982 and is actually (allegedly) the largest indoor model railroad collection on this planet. It's amazing. There's detailed landscape, in-depth intricacies, and other subtle hidden gems that spark the imagination. There are mini pools; one has a shark in it (try to find it). A tiny, awesome world.
Safety in San Diego
In general, as a tourist in San Diego, you should be safe in this Californian city. Obviously there are some places you should avoid, especially at the time, but other than there's not too much hassle.
This is a university, beach-y, seaside-y city, but still, you will have to watch your belongings as pickpockets can (and do) operate in busy tourist areas and on public transport. Stay vigilant!
Common sense definitely applies here; if something seems too good to be true, don't get burned by scammers offering discount tickets on the street. Be aware also that there is a large homeless population in Downtown, and after dark things can get a little sketchy.
Other than that, sticking to well-lit roads and not wandering into areas that tourists don't go – at night, at least – should be enough to keep you and your money safe in San Diego.
If we would suggest anything, then consider wearing a money belt! Something like the very discreet Pacsafe Money Belt will work wonders.
Read our tips for traveling safely before you fly and always get travel insurance. Check out our roundup of the best travel insurance.
Travel with peace of mind. Travel WITH a security belt.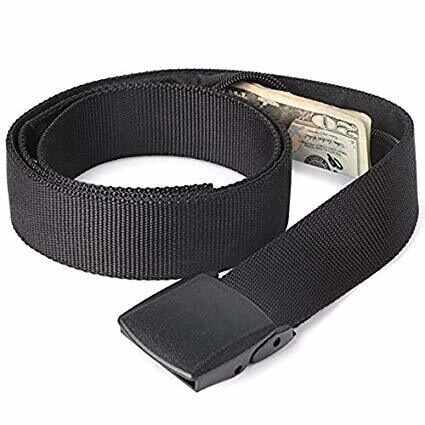 Stash your cash safely with this money belt. It will keep your valuables safely concealed, no matter where you go.
It looks exactly like a normal belt except for a SECRET interior pocket perfectly designed to hide a wad of cash, a passport photocopy or anything else you may wish to hide. Never get caught with your pants down again! (Unless you want to…)
Hide Yo' Money!
Things to Do in San Diego at Night
14. Go to a late night at the San Diego Museum of Art (Fridays)
We like a good museum as much as the next person, but we're also a firm believer in this: that museums are a lot more fun after dark. There's something illicit about it, you know, like you've snuck in or something – if you can ignore the other people who'll be there too.
For your very own Night at the Museum, the San Diego Museum of Art is open till 8pm. That means you could go for little peruse of the artworks here – by masters from Goya and Zurbaran, to Rubens – after a little bit of dinner and drinks, which will automatically make a museum more fun. Definitely one of the best things to do in San Diego. Tip: check their events programme for film showings, too!
Is This the Best Daypack EVER???
Nothing quite says "top thing to do in San Diego at night" like seeing the city lit up – whilst it might not be Las Vegas, San Diego still has its very own nocturnal illuminations that give the city a whole other vibe than it has during the day.
For the best vantage point, head out to the Coronado Bridge, from where you can see the sights of the city from afar (all lit up, of course). Then again, the Gaslamp Quarter is full of vibrant lights itself – and Balboa Park has statues and fountains that are illuminated come sundown. It's pretty magical just to walk around this city of lights (move over, Paris!).
16. Go for a drink at a Noble Experiment
If you like drinking alcoholic beverages, then you might want to seek out what some people believe to be the best cocktail bar in town. That's right, the Noble Experiment – though pretty expensive – serves up some pretty amazing cocktails that, frankly, have to be tasted to be believed.
One of the coolest things about this place is the fact that it's hidden though, automatically making it the best (or one of the best) things to do in San Diego at night. Push on a wall of kegs inside Neighborhood restaurant (actually a massive door) and you'll find this speakeasy. It's pretty swanky and harks back to Prohibition days. Catch: it's expensive and you have to book a week in advance.
Looking for a specific place to stay? These are our highest recommendations for places to stay in San Diego.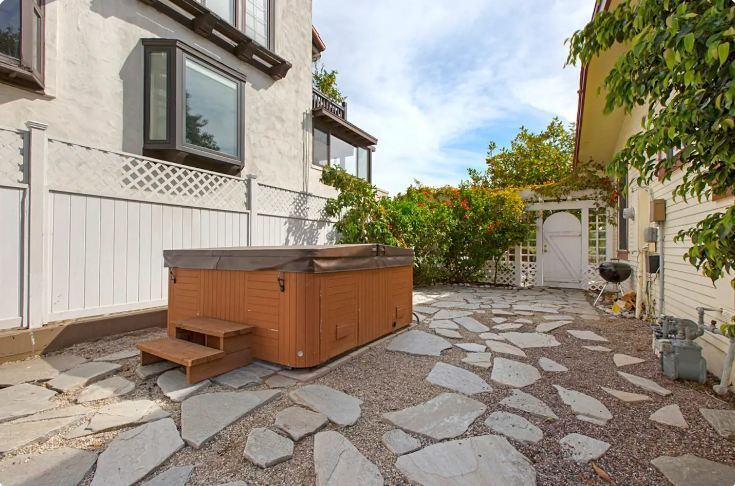 Located in the heart of Old Town is this little cottage home. Besides the excellent location this home has, there is a hot tub you can dip your feet in after a long day exploring the beaches of San Diego. And in the morning, enjoy your cup of joe in the peaceful shared courtyard. It is simple but quaint, and you can't beat the location! It's just footsteps away from the trolly and impeccable cafes you have to try. This is certainly one of the best vacation rentals in the city.
The Inn at Sunset Cliffs is our pick for the best hotel in San Diego. It has an outdoor heated pool, spacious rooms and an on-site golf course. Every room has its own kitchenette, a luxurious bathroom, and a myriad of modern amenities. It may not be a hotel with a private hot tub in San Diego but it's certainly no less luxurious!
Best Hostel in San Diego: USA Hostels San Diego
USA Hostels San Diego is the best hostel in San Diego. It boasts a fun environment with privacy pods and brand new bathrooms. Each pod has its own reading light, shelf and power outlet.
At this hostel, guests can enjoy a variety of group activities, free breakfast and discounted bike rentals.
USA Hostels San Diego is one of our favourites in San Diego but they're not taking guests right now. We're not sure if they're closed for good but we hope they'll come back soon.
Romantic Things to Do in San Diego
17. Go catch a show a performance of Beyond Babel
The unique Beyond Babel is an immersive dance show that is literally attracting people by plane they're that interested to see what all the fuss is about. You should too. Inspired by Romeo and Juliet, so naturally – if you and your partner are interested in any sort of music or theatre – this makes for one of the most romantic things to do in San Diego.
Beyond Babel basically takes Shakespeare's play and yanks it into the modern-day, retelling the story complete with social issues and urban dance. Oh yeah, and you actually watch the show inside a former boxing gym. Not what you would expect – in a very, very cool way.
Ever wanted be James Bond? Well you kind of can by renting a speedboat in San Diego. Yes, it's totally doable and, together with your partner, you'll zoom around the harbour seeing historical monuments at your own pace and getting to spot marine life from the boat.
Definitely one of the coolest things to do in San Diego for couples! We recommend this to people who won't be worried about driving a speedboat around a harbour that's full of other boats and ships – including navy ships like the historic USS Midway!
Best Free Things to Do in San Diego
19. Go Surfin' USA at Swami's Reef
Probably one of the most well-known surf spots in San Diego, Swami's Reef – so named for the Meditation Center that has been there for multiple decades – is a great place to go if a) you want to surf or b) you want to watch people surfing. Either way, it accounts for one of the best free things to do in San Diego because it's cool and it costs the sum total of nothing to do.
Because of its surf credentials, Swami's actually has had the accolade of being mentioned in the Beach Boys' very classic song 'Surfin' USA'. If that doesn't get you out here watching surfers catching the breaks, then we don't know what will. Come for the beach and the seagulls if nothing else.
20. Get Views of San Diego Bay from the Cabrillo National Monument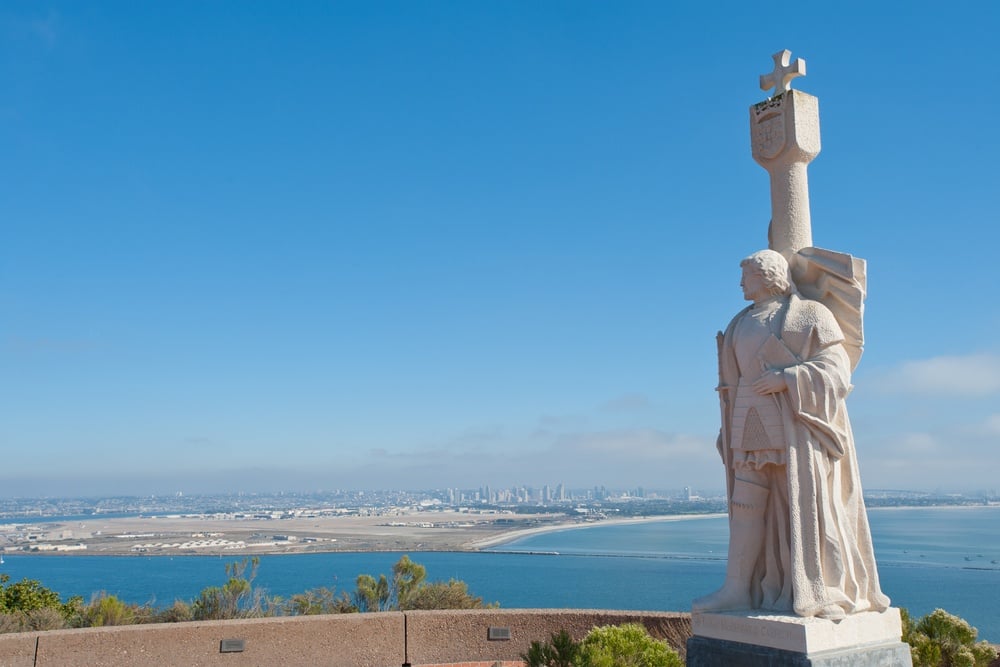 Located at the southern tip of Point Loma, San Diego, the Cabrillo National Monument actually marks the first European expedition to the West Coast of the US. And no, they weren't the Pioneers you're thinking of: we're talking Juan Rodríguez Cabrillo, who back in 1542 stepped foot off his boat and became the first European on the West Coast.
Today it's very much been explored and settled, but is still a nice place to visit in San Diego– mainly because of its amazing sunset. From here you'll get to recline on one of the many beaches along Loma Point, get views of the Bay, and, yes, be mesmerised by one of those majestic sundowners. Definitely one of the best things to do for free in San Diego.
21. Go and listen to the Spreckels Organ Pavilion
Spreckels Organ Pavilion is the largest outdoor organ in the world and it's right here in San Diego. Having it there is cool enough, but what's cooler still is the fact that people play it – and you get to hear it for absolutely no money. One of our favourite free things to do in San Diego.
It's pretty amazingly over 100 years old, having been unveiled in 1914; even Roosevelt made a speech from here in 1915 about various subjects including world peace and whatnot. Head here for 2pm on a Sunday for a free concert (more regular in summer). There are even Christmas recitals and other seasonal events going on. Unique stuff to do in San Diego doesn't get much cooler.
Books to Read in San Diego
Sometimes a Great Notion – A tale of a hardheaded Oregonian logging family that goes on strike, leading the town to drama and tragedy. Written by PNW legend, Ken Kesey.
Walden – The transcendental masterpiece by Henry David Thoreau that helped modern Americans rediscover nature and her beauty.
To Have and To Have Not – A family man gets involved with the drug smuggling business in the Key West and ends up in a strange affair. Written by the great Ernest Hemingway.

Our GREATEST Travel Secrets…
Pop your email here & get the original Broke Backpacker Bible for FREE.
Things to Do with Kids in San Diego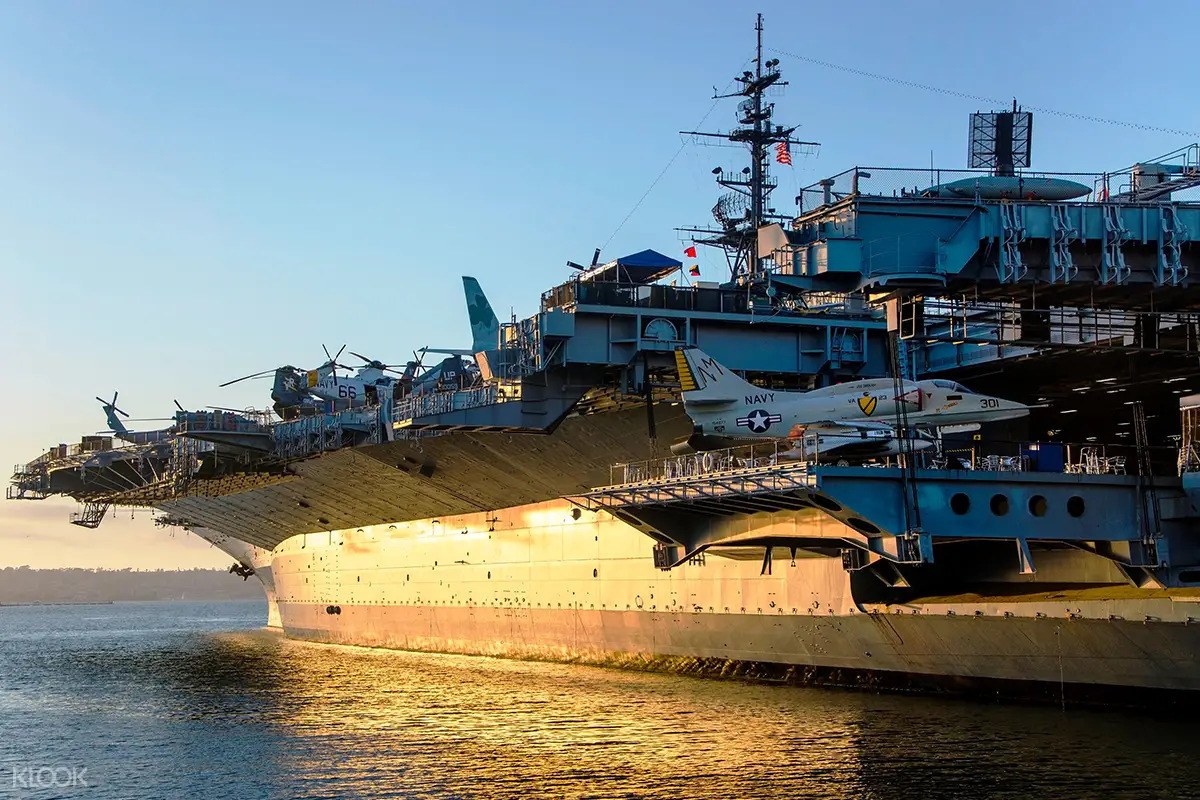 If you're here with your family and you're looking for something to do with kids in San Diego, we would suggest you make a beeline for the USS Midway Museum. The historic aircraft carrier, once the largest ship in the world, sits decommissioned in San Diego Harbor and is today a museum that can be fully explored.
Your kids will love going onto and exploring this cool-looking boat – maybe not toddlers, but young children will probably have a lot of fun here. Older children will also be intrigued by the Vietnam War (and other) action that this huge ship has seen over the years. Booking ahead is not a bad idea and joining a tour is well worth the extra brass.
23. Scream if you want to go faster at Belmont Park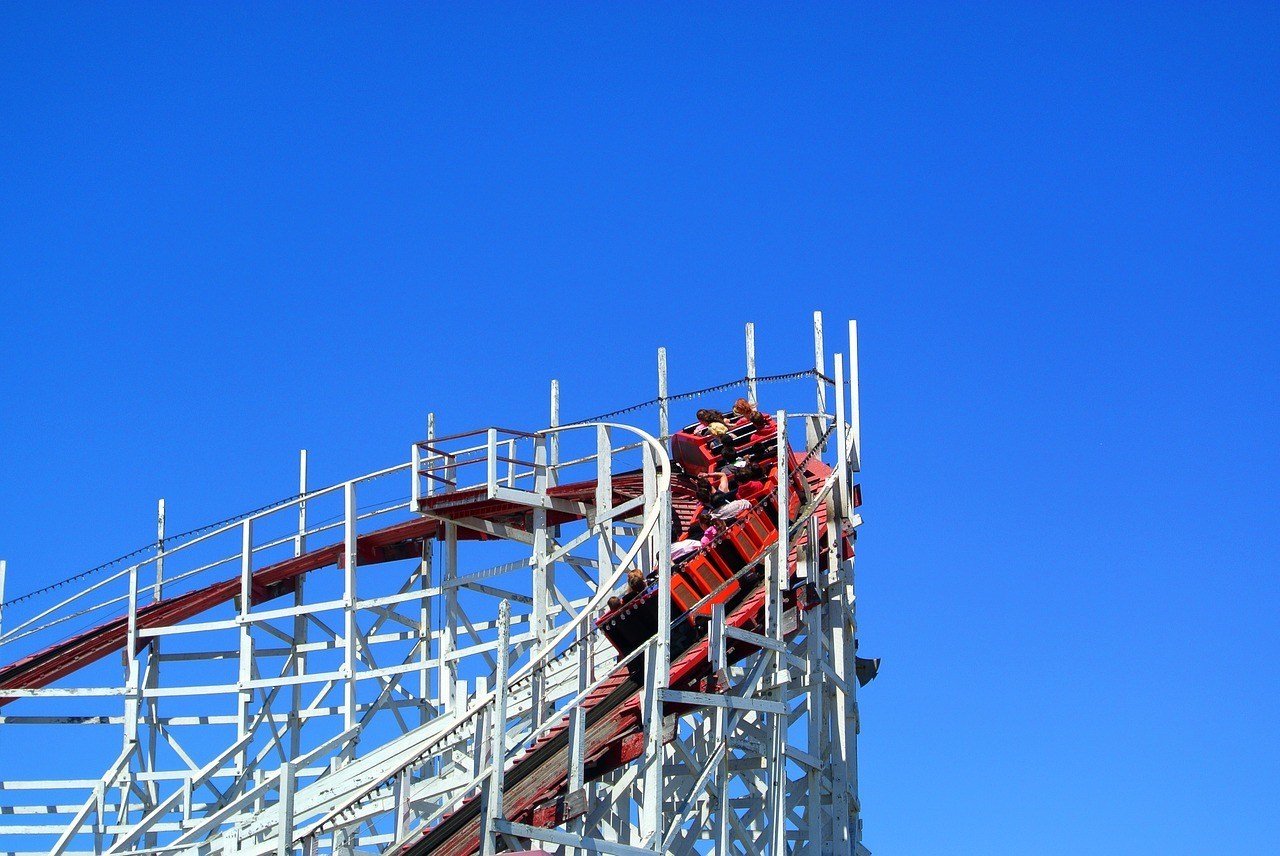 Belmont Park is a very cool amusement park that will definitely save you if you're looking for entertaining things to do with kids in San Diego. Set on Mission Beach, this shoreline playground of fun has been going all the way from 1925 to the present day, making for family-friendly fun over the years.
The iconic Giant Dipper – part of the opening line-up of rides during the 1920s – is there still there and definitely rideable, but nowadays this has been joined by modern adrenaline rushes like the Vertical Plunge, the Liberty Carousel and the Beach Blaster. There's loads of stuff in Belmont Park for children of all ages to enjoy, so come here for a slice of historic fun.
Other Things to Do in San Diego
24. Try To Escape From The Escape Game!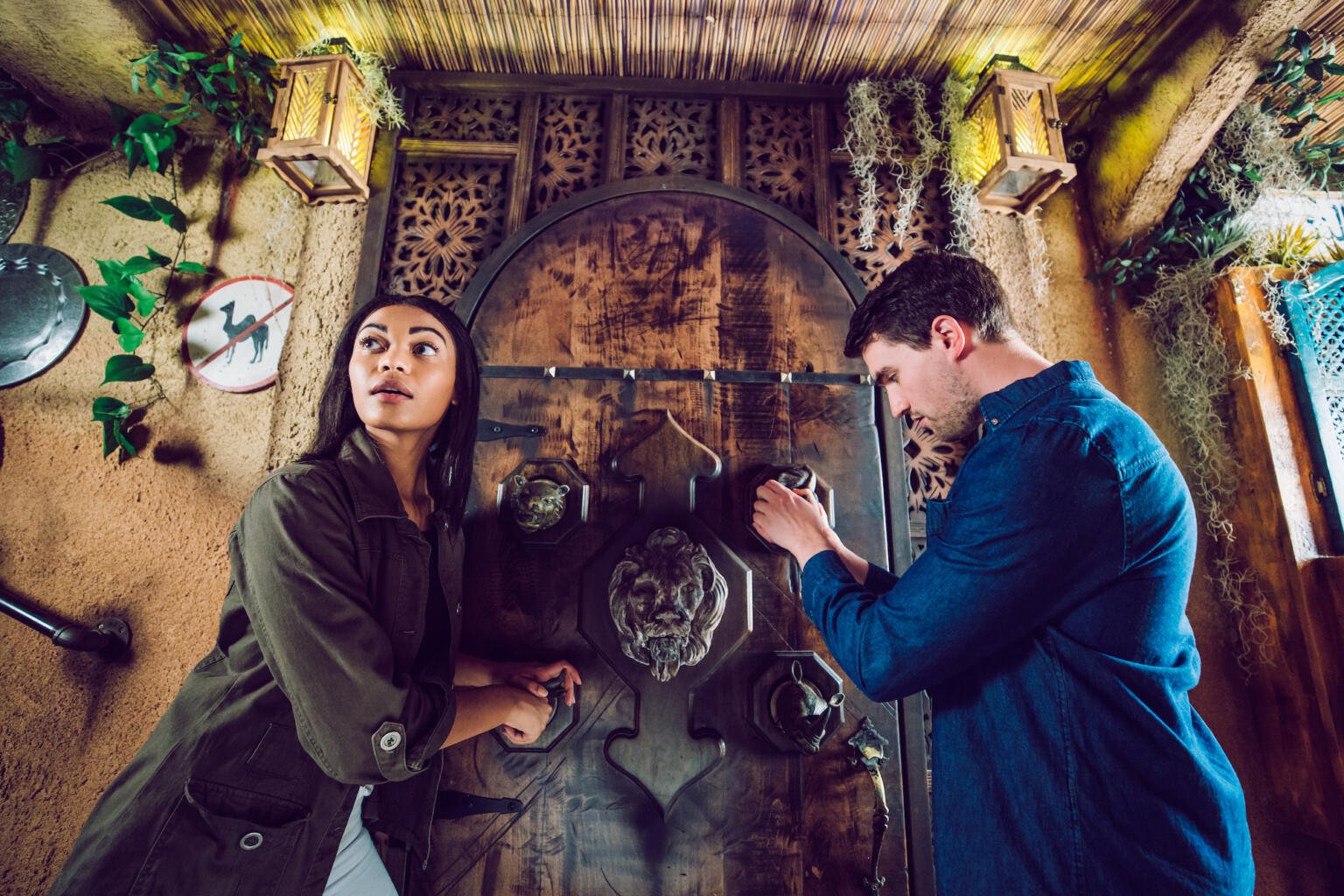 If you are after something challenging, immersive but totally then then the Escape Game San Diego may be just what you are looking for. The Escape Game features a variety of different rooms which participants (that's you and your crew) must try to escape from by working as a team, solving clues and completing puzzles.
The games are designed to be suitable for everybody, from first-time players to experienced escapologists. No matter which one you decide to play, you're sure to have an absolute blast!
25. Go and see a show at The Globe
Who would have thought that the Tudor-period Globe Theatre (originally built in 1599 in London) would have made its way over to San Diego? Well, it did – but it's not a copy of the original. Set in Balboa Park, it's a copy of the Globe in Chicago, which itself is a copy of the Globe in London, which is a replica.
So it's a copy of a copy of a copy. But that's fine. You still get the idea: open roof (not a good thing to do in San Diego if it's raining) and a lot of Shakespeare plays – but other plays too, like the now-famous Into the Woods. Literati backpackers and other travellers looking for something unusual to do in San Diego should hit this place up.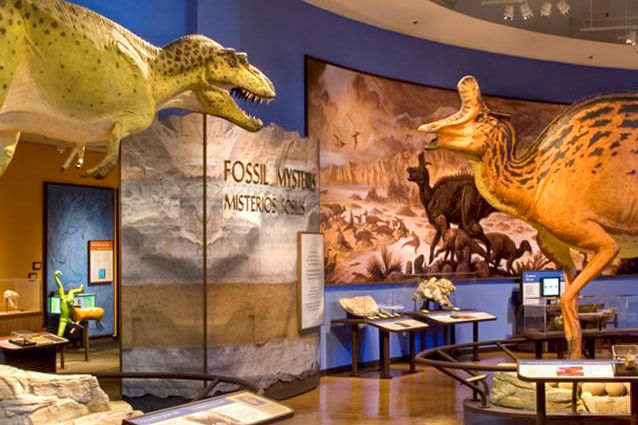 The main attraction of San Diego's Balboa Park isn't the Globe, if you were wondering: it's the Natural History Museum. Set up to show off and inform people about the unique biodiversity of California, there's a lot to get stuck into at this house of learning.
Currently, there are exhibits here that deal with dinosaurs and fossils, a 3D theatre, loads of stuff about cacti and a chance to see an abridged version of the SoCal coast. There's even an exhibition at the moment called "Unshelved: Cool Stuff from Storage". Overall it's a pretty cool thing to do in San Diego that's good for human beings of any age to see. Come check it out.
26. Take your picture with The Unconditional Surrender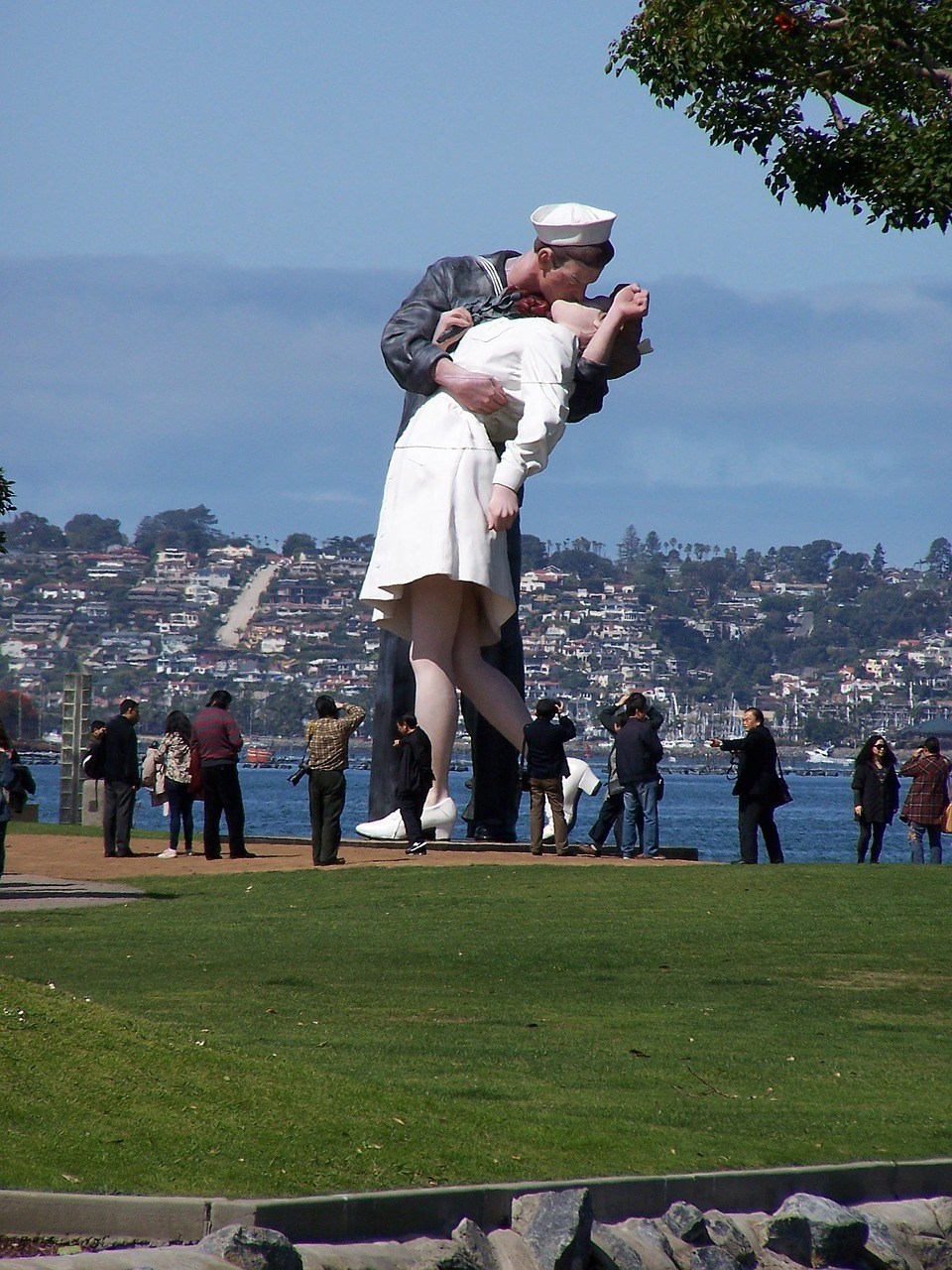 You know that famous photo of V-J Day being celebrated in Times Square in 1945? Where a navy guy is kissing a woman? Well, in San Diego that's been recreated, having been brought to life in a sculpture of the couple kissing. But it's not life-sized: it's larger than life, and is of giant proportions, making it actually a lot more impressive than you might think. And, unlike the original photo, it's in colour!
This kitsch but iconic artwork is situated in San Diego Harbor's Greatest Generation Walk – fittingly set on the backdrop of the USS Midway aircraft carrier, which funnily enough wasn't actually commissioned until a week after the end of WWII. Go to the sculpture and you may lucky, or amused, enough to catch sight of couples re-enacting the kiss for a naval-themed memory of their time in San Diego.
Feel like getting away from the beach and the city? No worries – we totally get it. Sometimes it can be a bit much walking past traffic jams at every waking moment. With that in mind, then, you can make a very, very simple day trip from San Diego to Mission Trails State Park for some pretty perfect hiking opportunities.
The perfect way to escape the city, there are miles and miles of trails (60, to be exact) and rugged recreation areas in the 7,220 acre park for you to get to grips with. It's actually one of the largest urban parks in the US is located just to the northeast of downtown. You can easily spend the day here; hit up the visitors centre first to learn about the environment and the hikes you can do.
Another great outdoors-y thing to do in San Diego, this one doesn't involve hiking but instead involves biking. That's right, nearby Mt. Soledad has some great biking trails that allow for a good day enjoying a breath of fresh air and a chance to get your heart pumping, away from the concrete and asphalt of the city, up into the realm of nature.
If you really want to push yourself, rent a bike and cycle up to the top of Mt. Soledad for an amazing view. On a good day, you will even be able to see all the way to Mexico. After you've seen enough of things from on high, it's a matter of cruising back down to San Diego for a well-earned rest… maybe a bite to eat and something cold to drink, too!
29. Brunch at Hotel del Coronado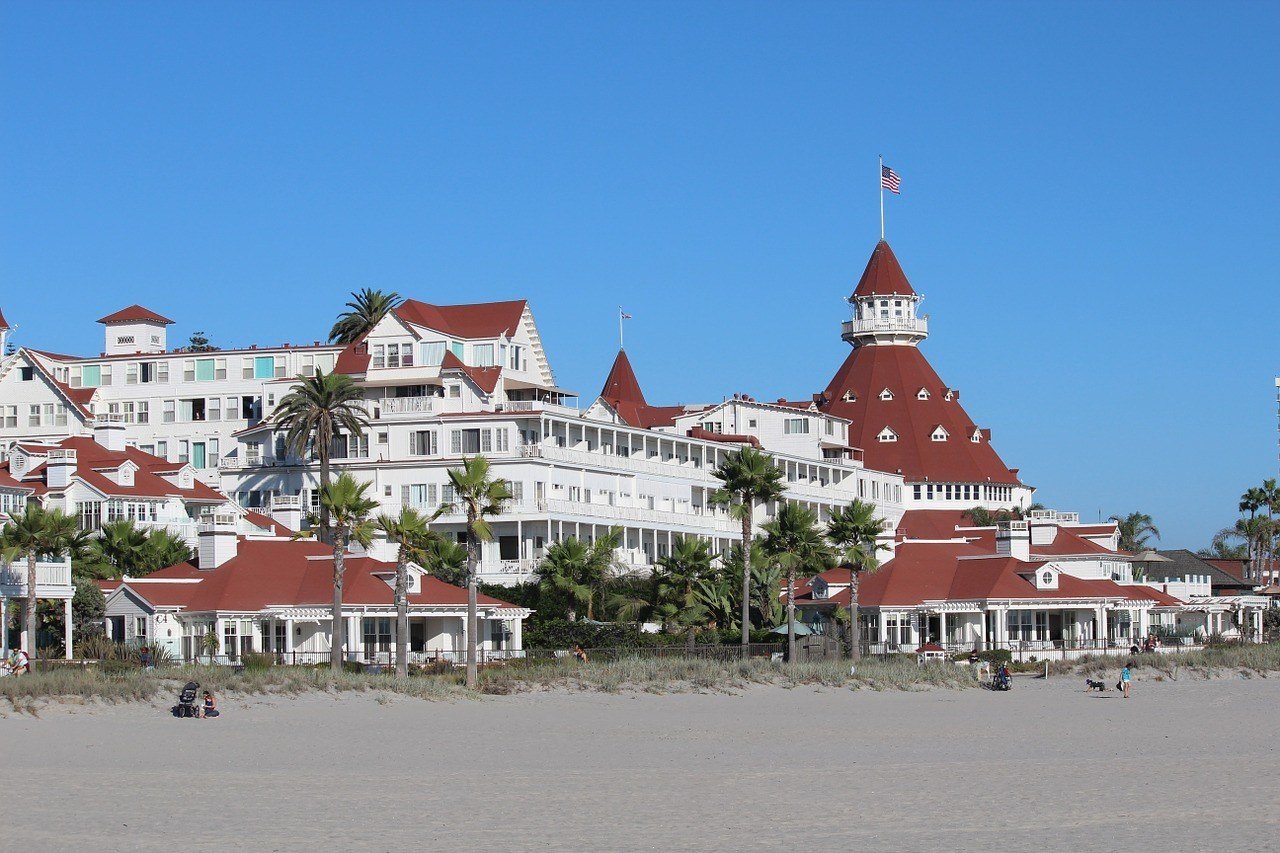 If you are a fan of brunch, or food, or if you're in San Diego and you find all of a sudden that you're just plain hungry and it's midmorning… then, wow: you really have to get yourself to Hotel del Coronado. This place is famed for its brunches and is a suitably lavish affair set inside the Crown Room of the hotel itself.
You may be wondering if this is something you can do in San Diego on a budget – maybe not, but if you love your food and you're willing to spend a little bit more, then honestly you should go. This is a mindblowing experience, a legendary brunch of epic and delicious proportions. There's even a dessert bar – at brunch! What!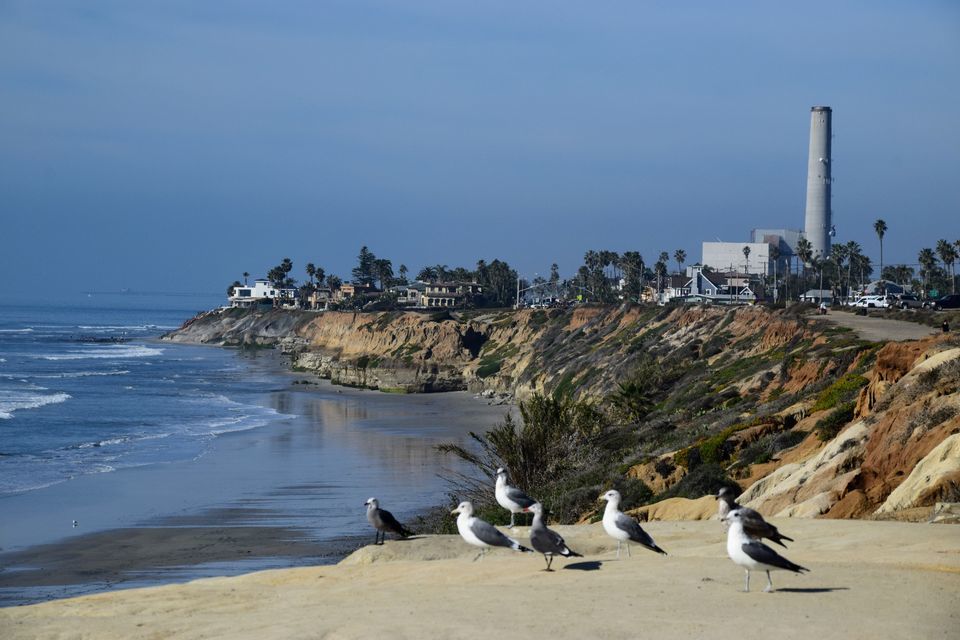 If you feel like San Diego is getting a bit "city" for you, then don't worry: there are plenty of other less urban centres to go and explore in the vicinity. One of these is Carlsbad. Situated a relatively short train ride (or drive) from San Diego, Carlsbad is a chilled-out seaside town with beautiful beaches and a village atmosphere.
Spending the day here is a lot of fun. You can cycle along the beach with a rental bike, hit up the Farmers Market, choose from a whole lot of local restaurants to eat at, sample craft beers, and go to a few pretty cool museums too. One of the main draws to Carlsbad, however, is its beach – a top spot for a picnic, we might add.
31. Go shopping for vintage finds in Boomerang for Modern
Boomerang is an antiques store in San Diego where you may just be able to pick up something interesting and unique to take home. It's a cool space that's been going since 1985 and is a must-see thing to do on your trip to San Diego – especially if shopping for some sort of mid-century modern dream sounds like your idea of fun.
Located in the district of Little Area, the vintage, retro and genuinely antique artefacts that you can discover here are found in the local area and are spread across the three floors of this cool store. Why not pick yourself up a trinket for yourself as you browse the wares here?
Day Trips From San Diego
You don't have to worry about what to do in San Diego if you're spending more than a few days in this wonderful city. It's best to fill your San Diego itinerary with day-trips all around the city. Here are a few of our favorite San Diego day trips!
On this day trip, you'll get the chance to experience authentic Mexican culture while strolling through the tourist center of Tijuana! You'll stroll through the local stores and get the chance to bargain with the store owners.
You'll visit the Zona Rio plaza that contains statues of the late Abraham Lincoln, Cuauhtémoc the Aztec king, and important figures from Mexican history. You'll then learn how to make your very own Mexican taco and all the trimmings that go along with it!
I'll be honest, for me Tijuana is twice the fun of San Diego at half the price! Viva Mexico!
After a unique experience, you'll head back to San Diego!
Save $$$ • Save the Planet • Save Your Stomach!
Drink water from ANYWHERE. The Grayl Geopress is the worlds leading filtered water bottle protecting you from all manner of waterborne nasties.
Single-use plastic bottles are a MASSIVE threat to marine life. Be a part of the solution and travel with a filter water bottle. Save money and the environment!
We've tested the Geopress rigorously from the icy heights of Pakistan to the tropical jungles of Bali, and can confirm: it's the best water bottle you'll ever buy!
View on REI
Read the Review
3 Day San Diego Itinerary
Those were definitely some of the coolest things to do in San Diego – and there sure are a lot of them. Naturally, your next step is to sort these into some sane sort of order for the sake of your schedule, but that's not always easy. Don't worry though: we've made sure to include this handy 3 day San Diego itinerary to make sure your trip runs as smoothly as possible.
Day 1 – Out and About in San Diego
Your trip in San Diego should begin with coffee and pastries at James Coffee Co. on India Street, and after you're fully satisfied with the number of sweet treats you've eaten, head over to the harbor to embark on a mid-morning cruise. Some boats will offer you the option to have brunch abroad too, so if you're still hungry, enjoy some food with city skyline views.
Next, make your way over to Harbor Island Park where you can walk along the waterfront and enjoy the ambience of people strolling by and fishing. This is also where you'll be able to snap a picture with the giant sculpture that is The Unconditional Surrender, too. Time for lunch; stop off at Quality Coast Gourmet Street for a quick bite along the front.
Then it's time for a trip to the USS Midway Museum, which is basically just there next to your lunch spot. Spend the afternoon learning all about this massive marvel of modern engineering. Then it's a 25 minute walk, or a 5 or so minute drive, to your evening meal at Neighborhood. Hidden here is Noble Experiment for amazing cocktails (make sure you've booked in advance!).
Day 2 – The Local Scene in San Diego
Start your day in Little Italy. Since the Mercato Farmers' Market here starts at 8am, we would say it's a great spot to hit up for breakfast and cool to explore for a morning – but if you're not here on a Saturday, Little Italy is still cool to wander around anyway, with a ton of tasty Italian restaurants, dessert shops and cafes like Tazza D'oro to refuel at.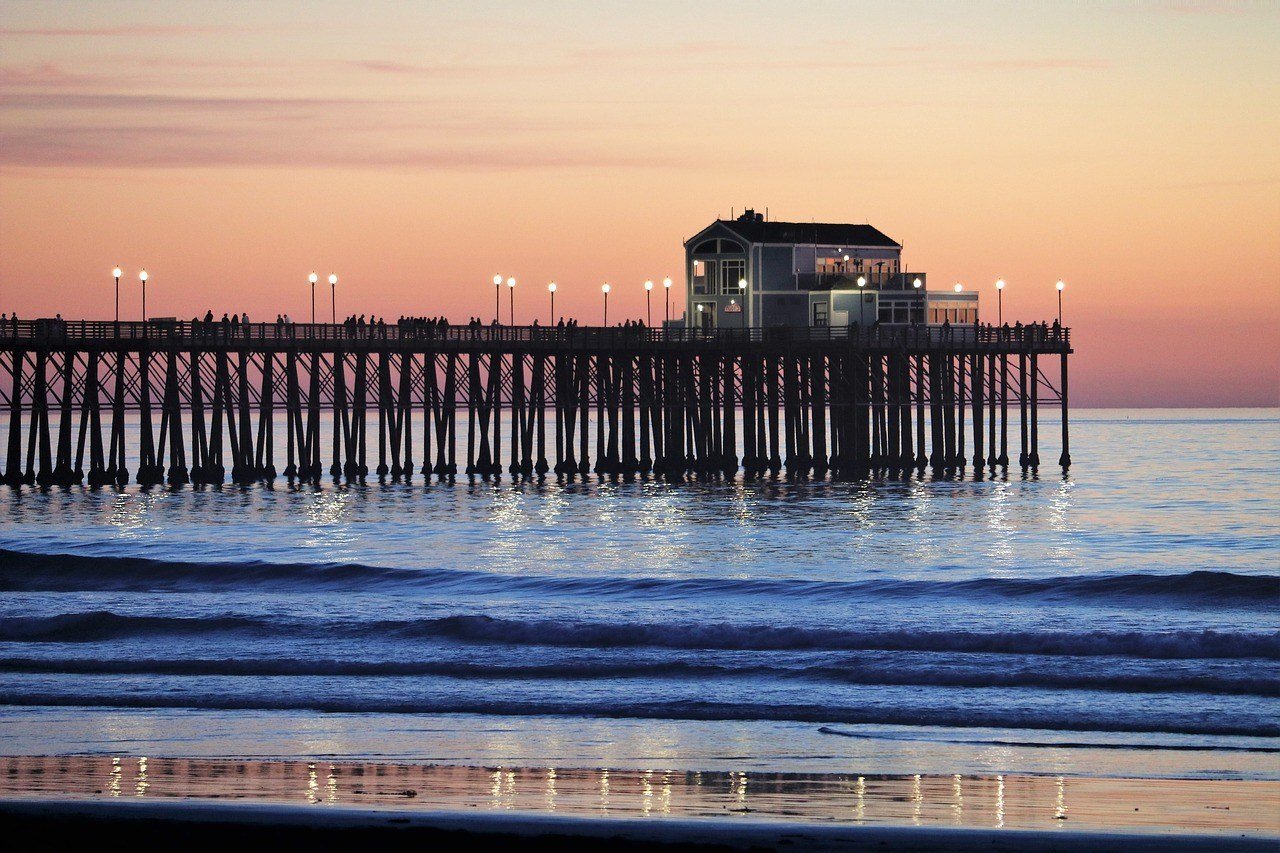 Make your way to another part of the city's multicultural make-up by taking a 34 minute trolley ride on the Blue Line to Barrio Logan. Here you can enjoy the sights and sounds of this lively area, plus you'll also get to see some interesting street art and down to earth galleries. After you've spent a couple of hours exploring, hit up Las Cuatro Milpas – serving up Mexican classics since 1933.
Hop on the number 12 bus and you'll be in the Gaslamp Quarter in around 25 minutes from Barrio Logan. You'll be ready for an evening of exploring this historic part of town, with its old bars, buildings and cobbled streets (it'll be easy to find dinner here). Then get on the number 3 bus for 15 minutes to catch a performance of Beyond Babel at its Imperial Avenue venue.
Day 3 – Beautiful Balboa Park
Hop on the old trolley and make your way to the nexus of pretty much everything famous and cultural in San Diego, Balboa Park. Here you can spend your day enjoying all the must-visit attractions that can be found – including the Moreton Bay Fig Tree, one of the largest trees in California. Make sure you head to the Natural History Museum to learn the nature of California.
With your morning entertainment at a close, make your way from Balboa Park to the nearby Spreckels Organ Pavilion. If you're here in summer, you may be treated to a performance; if not, it's still pretty cool to see this huge organ. You can stop off at the adjacent Tea Pavilion for Japanese food in a serene setting. Sit, reflect and enjoy your surroundings.
Just a 5 minute walk from here is the Globe – great if there's a show happening – or otherwise, you should definitely check out the stupidly ornate Museum of Man and take some pictures to document its mad Rococo Revival architecture (check out the BEERology exhibition). Head over to Belmont Park for the funfair, a sunset, and dinner at one of the many eateries.
Don't forget your travel insurance for San Diego
ALWAYS sort out your backpacker insurance before your trip. There's plenty to choose from in that department, but a good place to start is Safety Wing.
They offer month-to-month payments, no lock-in contracts, and require absolutely no itineraries: that's the exact kind of insurance long-term travellers and digital nomads need.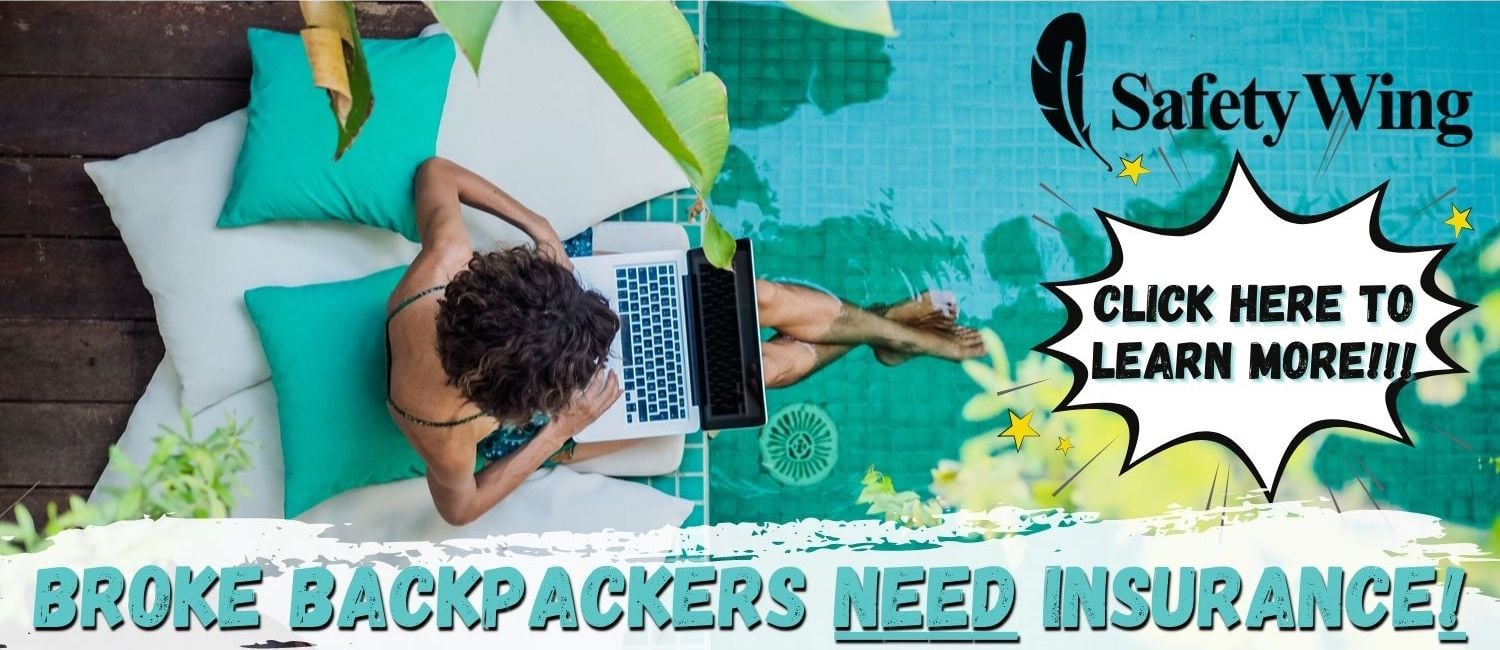 SafetyWing is cheap, easy, and admin-free: just sign up lickety-split so you can get back to it!
Click the button below to learn more about SafetyWing's setup or read our insider review for the full tasty scoop.
FAQ on Things to Do in San Diego
Here are some quick answers to common questions about what to do and see in San Diego.
Conclusion
There is so much going on in San Diego already that it's no wonder that many tens of millions of visitors trek here every year. There are super famous sights, very famous districts, and a lot of attractions that people magnetise to, drawn there by guidebooks and tour operators. That's fine, of course, for some people – but if you want unusual things to do in San Diego, they exist, too.
Luckily for you then our guide has a load of things that will keep you occupied on your trip to the city. We made sure to include a nice mix of stuff for just about every kind of traveller so that there's something cool for everyone to discover in San Diego.
---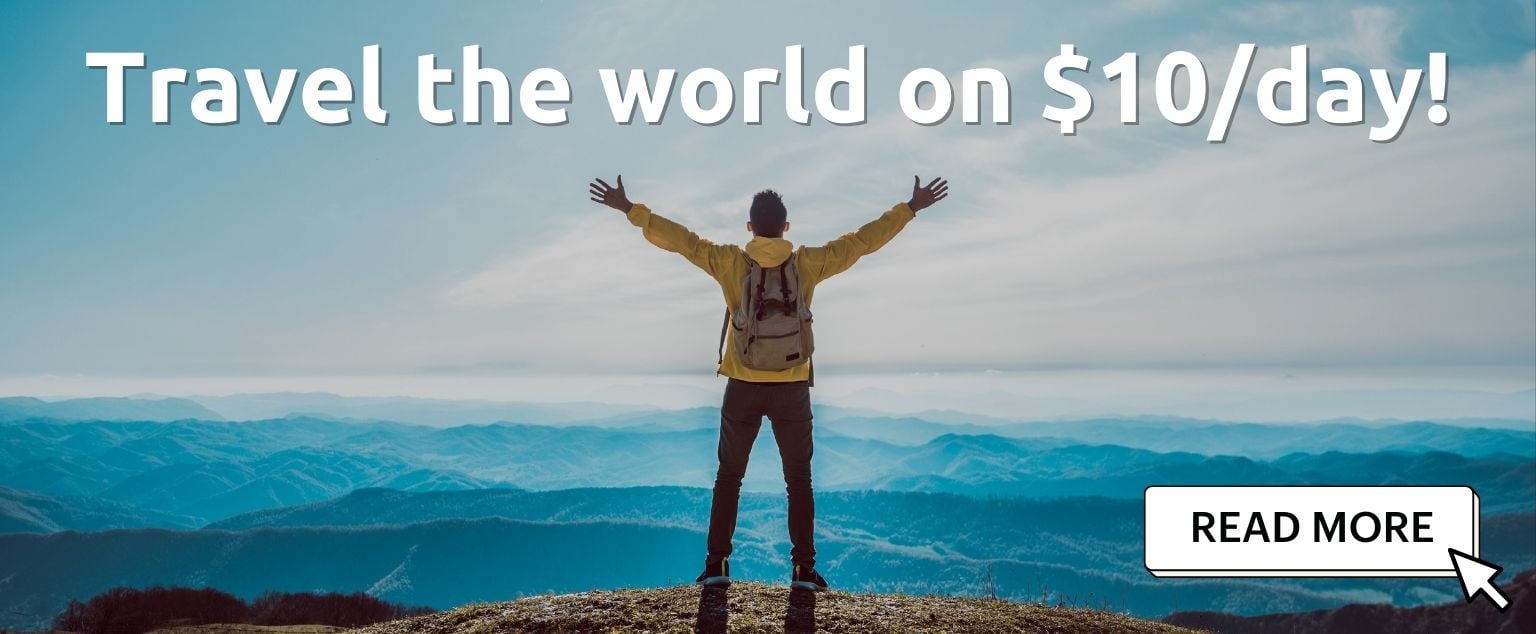 And for transparency's sake, please know that some of the links in our content are affiliate links. That means that if you book your accommodation, buy your gear, or sort your insurance through our link, we earn a small commission (at no extra cost to you). That said, we only link to the gear we trust and never recommend services we don't believe are up to scratch. Again, thank you!