Life getting you down? Is the combination of bad weather, poor work/life balance, and lack of things to do starting to take its toll? This can all seriously add up and make every day feel like a chore. Sometimes you just need to stop and reconsider your life – is this what you really want? Thankfully, there are some great options available if you need to switch things up.
Moving to a new city is a great way to rejuvenate your life. San Diego is one of our favorite destinations. The combinations of the laid-back SoCal lifestyle, unique cultural attractions, and excellent weather means you'll never have to worry about your work/life balance again.
We get it though – just uprooting and moving isn't that simple. There are a few things you need to factor into your decision – including how expensive living in America's Finest City can get. Thankfully we've done some of the research for you in this guide to the real cost of living in San Diego.

Do You Want to Travel FOREVER??
Pop your email in below to get a FREE copy of 'How to Travel the World on $10 a Day!'.
Why Move to San Diego
San Diego is a gorgeous city on the Southern Californian coast. Sunshine, beaches, and epic hikes define the laid-back SoCal lifestyle that is known across the world. That being said, most visitors to the region stick to the area around Los Angeles – so what's it like in San Diego? And what's it like to live there?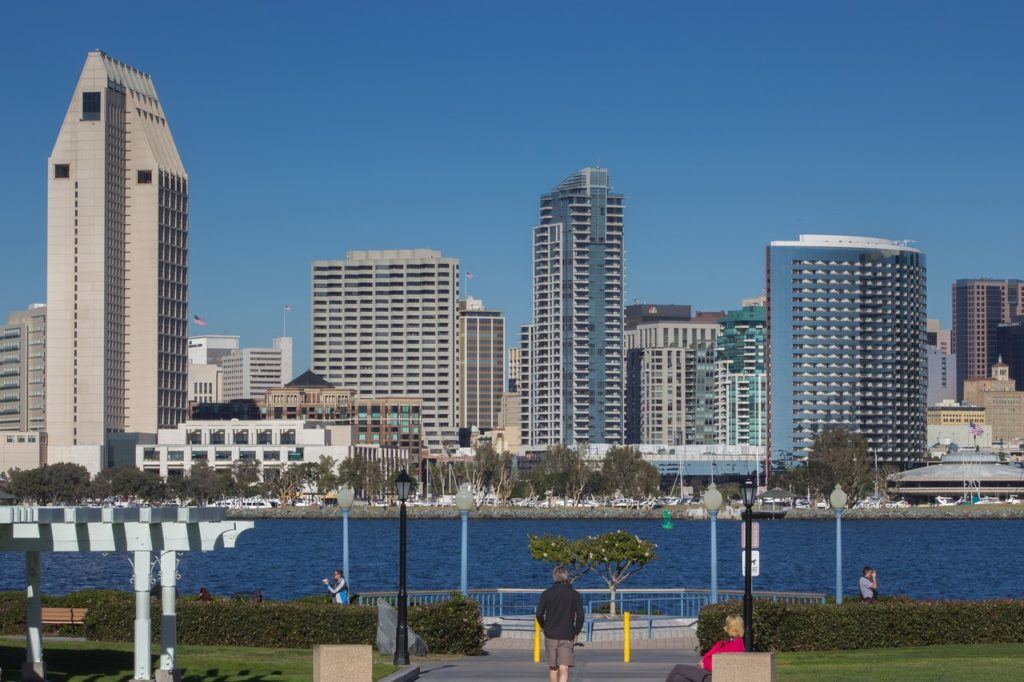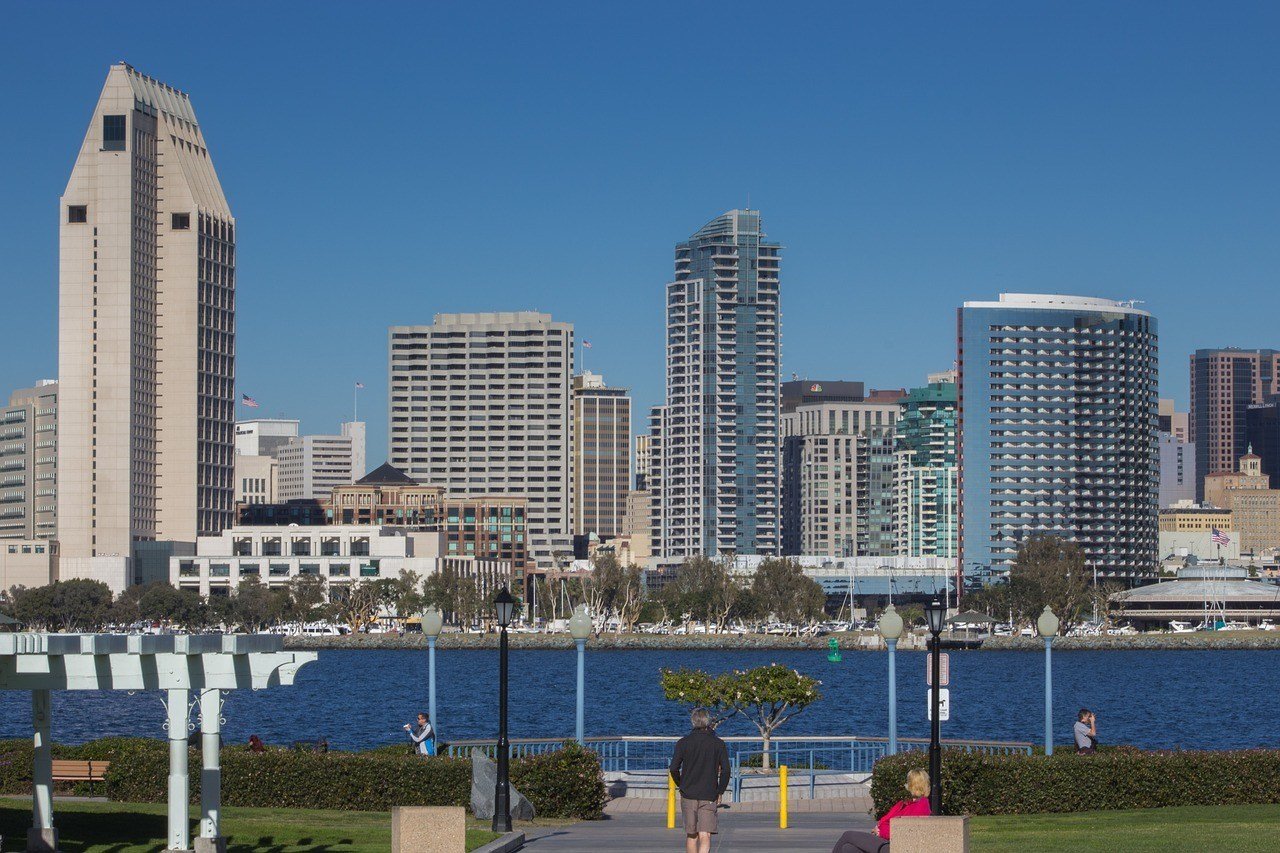 San Diego offers many of the same benefits as Los Angeles. It is a multicultural hub on the edge of the Pacific with plenty to do and even a few theme parks. What sets it apart from its larger counterpart is the even more laid-back vibe. The population is considerably smaller, so it maintains a friendly atmosphere that just isn't possible in a city the size of LA.
That being said, it's super hot, and getting around the city can be a bit of a nightmare. Like everywhere else in Southern California the traffic is horrendous. Don't expect to take any day trips that don't involve at least three hours of driving. It's important to consider what matters to you and weigh up your options.
Cost of Living in San Diego Summary
Is San Diego expensive? Well, it depends on your starting point. Compared to Los Angeles and San Francisco it's super affordable – but compared to most of the rest of the country it is eye-wateringly pricey. You'll need to do some budgeting before you arrive.
Ultimately, the cost of living in San Diego depends on your lifestyle. Eating out is popular in the city, but it can really add up. That being said, eating in might save you money but it will reduce your social opportunities. It's important to get a good balance.
The following table runs through some of the most common expenses. It has been compiled using data from thousands of users across multiple sources.
Cost of Living in San Diego

| Expense | $ Cost |
| --- | --- |
| Rent (Private Room vs Luxury Villa) | $950 – $3700 |
| Electricity | $70 |
| Water | $50 |
| Mobile Phone | $30 |
| Gas | $0.89/litre |
| Internet | $60 |
| Eating Out | $15 – $75 |
| Groceries | $120 |
| Housekeeper (Less than 10 hours) | $70 |
| Car or Scooter Rental | $450 |
| Gym Membership | $40 |
| TOTAL | $1500+ |
What does it cost to live in San Diego – The Nitty Gritty
The table above gives a rough idea of costs, but that's not the whole story. Let's take a closer look at basic living costs in the city.
Rent in San Diego
Just like basically everywhere else in the world, rent will be your biggest expense in San Diego. The city is notoriously one of the most expensive cities in the country, currently ranked ninth overall out of cities in North America. Thankfully there are a few options available to you to keep costs down. Living in a houseshare is super common in San Diego, so if you're moving there alone this is a good way to save money. Families can also find some good deals by living outside of the city centre.
Speaking about living outside the city center, this is a pretty cheap option across the board. We'll get more into it below, but public transit in San Diego is quick and easy. This opens up your options if you don't want to break the bank. If you need a private apartment, you can also save a lot of money by opting for a studio rather than a one-bedroom place.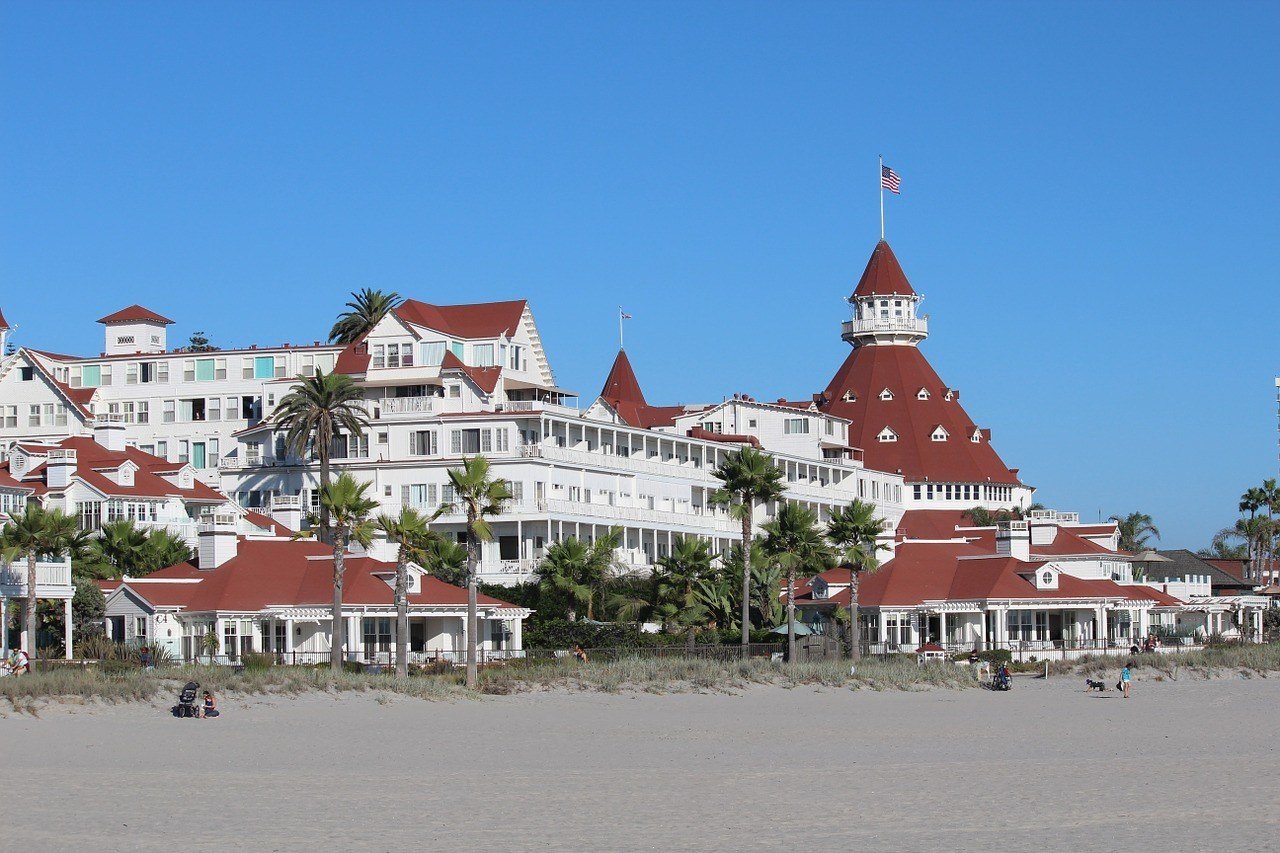 Ultimately, your lifestyle will shape which apartment is best for you. Downtown San Diego is pricey but not as expensive as staying by the beach. Generally, the further inland you go the cheaper it gets. That being said, what's the point of living in a coastal city if you don't get to enjoy San Diego's amazing beaches? Consider your transport options and why you are moving in the first place before setting out a reasonable budget.
You'll find apartments using the usual suspects like Zillow, Apartments, and For Rent. Facebook Groups are a great way to find roommates if you're happy living in a houseshare. That being said, it will be much easier if you're already physically staying in San Diego. It's common for tenants to interview potential roommates, and even if you're going for a private apartment, you'll still want to check out the place before moving in.
Room in a Shared Apartment in San Diego – $900-1500
Private Apartment in San Diego – $1700-2800
Luxury Condo/Villa in San Diego – $2200-3700
It shouldn't take you too long to find an apartment, but booking a month or two in an Airbnb in San Diego will give you some peace of mind. That being said, keep in mind that most rentals will want people to move in immediately. We suggest booking a couple of weeks as a minimum with some extra funds in case you need to extend your stay.
Property taxes are charged to the owner in San Diego, so these will usually be covered by your landlord. Utilities usually aren't included in your rent so keep those in mind when budgeting your costs. It will be easier to use the same utility company that is already on the property so make sure to ask for this before you move in.
Need a Crash Pad in San Diego?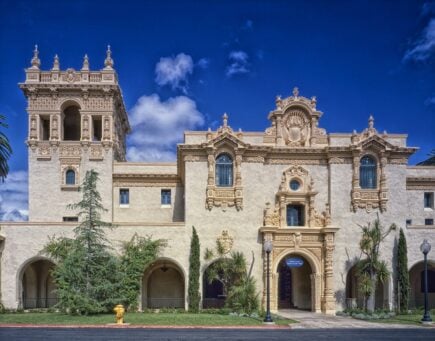 Need a Crash Pad in San Diego?
Home Short Term Rental in San Diego
This studio in Pacific Beach has everything you'll need for a great stay in San Diego – a kitchen, great Wifi, and a private patio. It's the ideal place to base yourself as you look for a more permanent home.
Transport in San Diego
San Diego has one of the most accessible and affordable public transit systems in California. Trolleybuses, waterfront shuttles, and trains all form part of the local network. You can also ride in a taxi for super affordable rates, or even a pedicab if you want something more laid-back. Getting around San Diego is really easy – hence why so many people live in the suburbs to save money.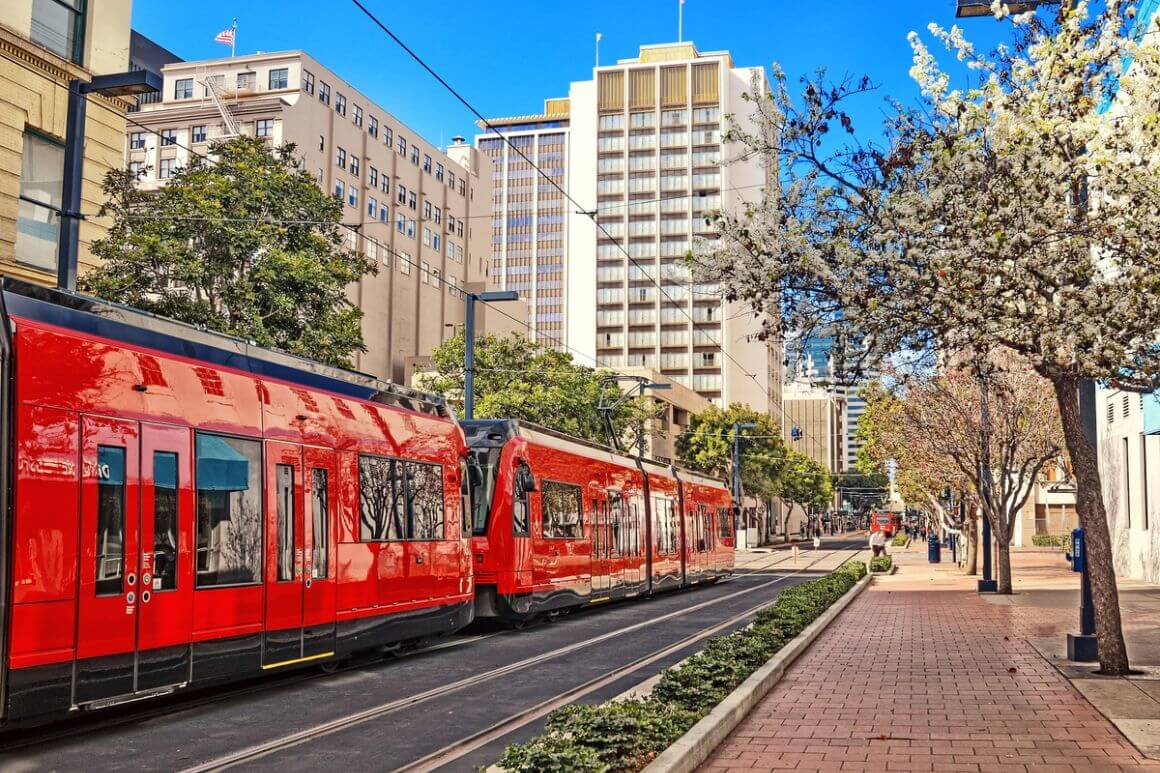 Since it's right on the southern border, San Diego gets super hot. In the summer, you'll need to keep this in mind when making your way around the city. Short distances can feel like epic expeditions thanks to the sweltering heat. Cycling is a popular activity in the winter, but you'll want to keep the bike at home during the warmer months.
Driving is still pretty popular in the area, so you'll find the road networks are well maintained. This is a necessary option if you plan on traveling north to Los Angeles and associated settlements.
Taxi ride (Airport to City) – $15
Car rental (per month) – $450
Food in San Diego
Like every other city in California, San Diego is an incredible destination for foodies. Just across the border from Mexico, the city is known for its excellent tacos that carefully blend Central American and United States cuisine. Its coastal location also makes it an excellent seafood destination, and it is often considered the best place in California for oysters.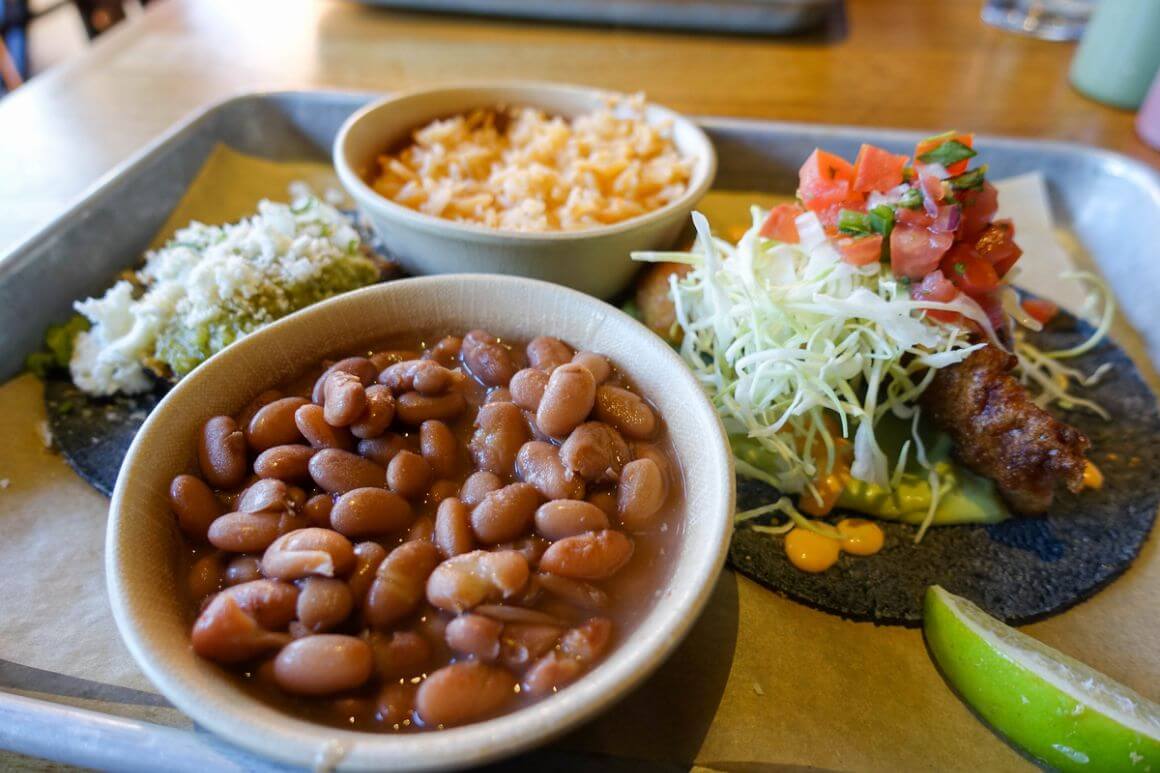 Eating out is super common in San Diego, so you'll need to budget for this. It's usually a social occasion so many people consider it part of their socializing budget. Thankfully, tacos are pretty cheap, especially if you get them from a food truck. When you feel like splurging there are also some top-notch grill and barbecue restaurants in the city center.
That being said, if you want to watch your budget, you'll have to mix things up a little bit. Eating in is a great way to save money. San Diego comes with all the supermarkets you know and love – from Trader Joe's and Whole Foods to Walmart.
Milk (1 litre) – $0.88
Bread (loaf) – $3.59
Rice (1kg) – $4.46
Eggs (dozen) – $2.79
Onions (1kg) – $2.30
Tomatoes (1kg) – $4.00
Fresh fruit (1kg) – $2.00
Tacos – $2.50 (or $1 on select days)
Drinking in San Diego
San Diego has a big brewery scene making it a great spot for a night out. Locals make their way around the best craft brews in the city every weekend, many of which come with stunning coastal views and chilled-out vibes.
That being said, beer is quite expensive in San Diego with a bottle of local brews setting you back $6 in a bar. Even buying from a supermarket to drink in with your buddies will set you back at least $4 per bottle. There's no escaping the cost, so factor it into your budget.
As for water, the main's supply is safe to drink, but the quality out of the tap varies depending on how well your building is maintained. Check with others in your neighborhood to scope out whether you need a filter. A bottle of water costs around $1.50 so this is an expense that it is best to avoid if you can.
Why Should You Travel to San Diego with a Water Bottle?
Whilst there's a lot that we can do when it comes to traveling responsibly, reducing your plastic consumption is one of the easiest and most impactful things you can do. Don't buy one-use water bottles, don't take plastic shopping bags, and forget straws. All of this just ends up in landfill or in the ocean.
Keeping Busy and Active in San Diego
Southern California is known as an active destination and San Diego is no exception. Pacific surfing, mountain hikes, and secluded parks make this a great spot for getting close to the stunning nature in the area. Gyms are well maintained and host regular classes offering you the chance to mingle with locals.
Fitness aside, San Diego is also home to Seaworld and a number of major tourist attractions. Tijuana is just across the border. and it's totally doable as part of a day trip, and Los Angeles isn't too far if you have your own transport. There's plenty to do in San Diego, and with this great weather, you'll barely spend any time inside.
Sports group (per person) – $15
Gym membership – $40
Surf hire – $20
Seaworld – $65.99
Harbour cruise – $28
Scenic Hikes – Free!
School in San Diego
San Diego follows the same school system as the rest of the United States. If you're from elsewhere in the USA it's pretty easy to switch your kids' education. Those from abroad needn't worry about schools being just like those cheesy teen dramas that are exported around the world. There are of course some similarities – but the education system is very similar to the rest of the Western world.
That being said, private school is totally an option. It can get quite expensive with the average school fees sitting around $25k for high school or $9k for elementary. Nevertheless, these are some of the most prestigious schools in the world with great prospects for those who attend. There are also a few schools offering the International Baccalaureate, but these are offered exclusively in English.
Is This the Best Backpack EVER???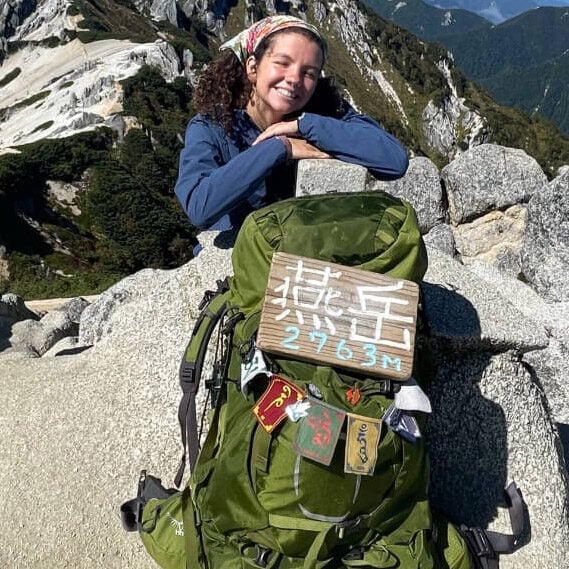 Medical Costs in San Diego
Arriving from elsewhere in the United States? You're probably already familiar with the complex healthcare system offered nationwide. California is no different, although a higher number of residents are covered by Medi-cal (the state's version of Medicaid) than elsewhere in the United States.
The best option by far is to find a job that offers medical insurance. Employers get heavy discounts on this compared to single payers meaning your premiums will be much lower. Always read the fine print of the healthcare plan you are offered – standards vary across insurers and plans.
You can also insure yourself, but this is a much more expensive option. If you're self-employed, consider setting up a proper business so you can enjoy discounts on this insurance.
Want to make sure you're insured from the day you arrive? SafetyWing offers a monthly healthcare plan which covers digital nomads, expats, and long-term travelers. We have been using it ourselves for a while now and find them to provide great value.
Visas in San Diego
Obtaining a work visa for the United States can seem pretty daunting. We certainly don't want to sugar coat it, you'll definitely need some assistance. It's basically impossible to get a work visa without already having a job lined up. When you're applying for work you'll need to make sure the employer is happy to sponsor you.
Broadly there are two classes of visas – immigrant and non-immigrant visas. The latter is a little easier to obtain, but it doesn't offer a path to citizenship. These are offered for unskilled employment, managerial work, and temporary workers. They're also offered to those engaged to a US citizen, students, and humanitarian arrivals.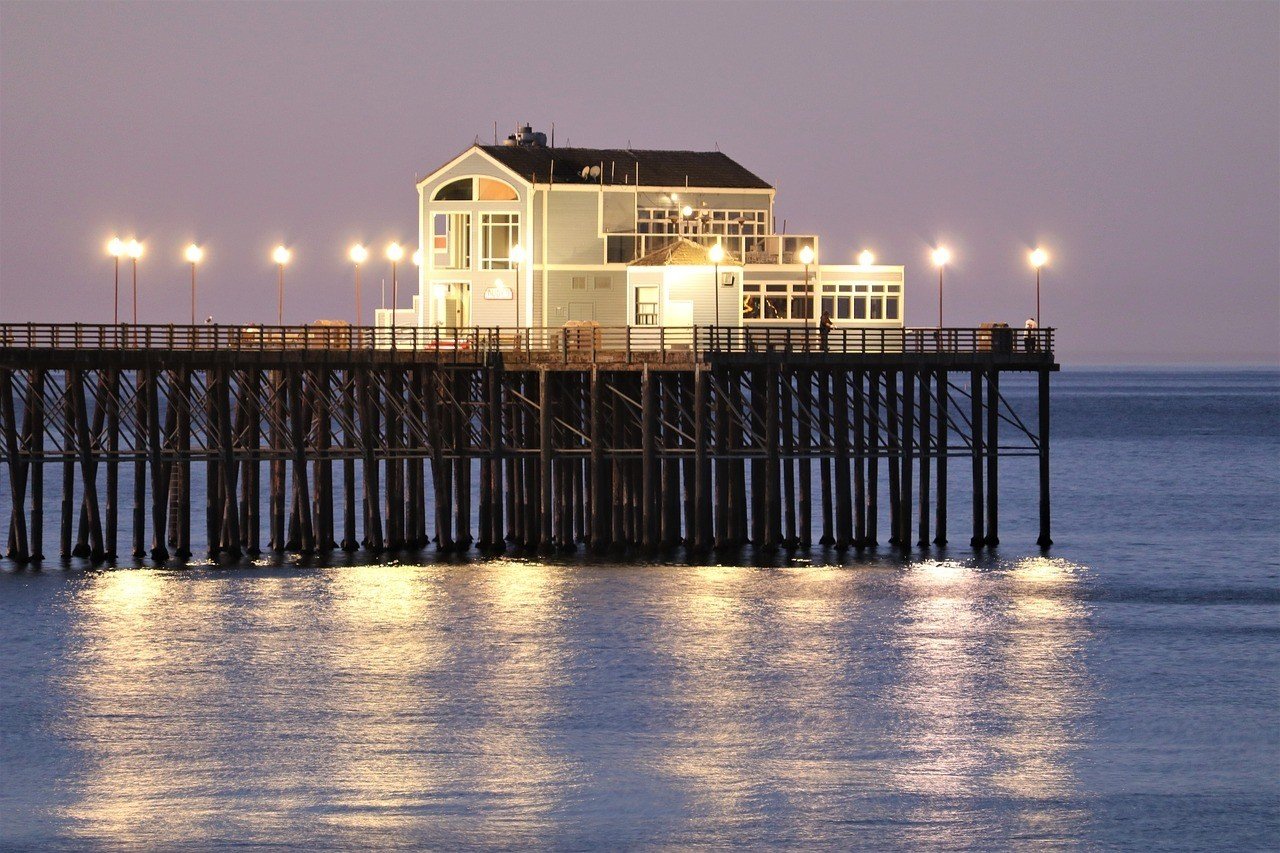 Immigrant visas are harder to obtain, but once you've got one you're on the path to permanent residency. Skilled workers and professionals can obtain these visas – but you'll need to meet a few requirements. You'll either need to have a specialist qualification, a degree, or exceptional abilities in your field.
Visas aside, residents of most western nations can arrive in the United States as a tourist on the Visa Waiver Programme (VWP). This entitles you to stay in the country for up to 90 days. You'll first need to obtain authorization online, and your visa waiver will be confirmed upon arrival. In some international airports (notably in Ireland and Canada) you can obtain these before you even board your flight.
You cannot work on the VWP but you can conduct basic business activities. This puts digital nomads in a bit of a grey area. If you can, we recommend not working at all until you've got a visa sorted out.
Banking in San Diego
Citizens from Europe and Australia are often confused with how complex banking is in the United States. You can't actually transfer money from one account to another. For example, you'll need to go through a third-party service like Cashapp, Venmo, or Western Union. They also don't have paywave or chip and pin payments. Everything is paid for with a magnetic strip card with larger purchases requiring a signature.
It's not any easier when you actually go to open a bank account. The process itself mostly just involves sitting in the branch and going through the accounts on offer, but you'll need a lot of documentation. At the very least, you'll need a social security number, passport, and proof of address. It's also common for banks to ask for your immigration documents and information about your bank account back home.
This is a lengthy process, so in the interim, you'll need to figure out how to transfer money. Online accounts like Monzo offer free withdrawals up to a certain amount, but this can start to add up when you've been there a while. Services like Payoneer let you transfer money for a minimal fee, and you can even opt for a dedicated bank card that you can top up.
Taxes in San Diego
You'll have noticed a common theme through all of these sections – the United States is a complicated place to live if you're not used to it. Taxes aren't any different. You'll be subject to multiple levels of taxation – federal, state, county, and city taxes. Once a year you will have to file a tax return – regardless of how you earn your money. PAYE doesn't exist here, so make sure you keep accurate records.
Famously, sales taxes aren't included on price labels in the United States. Rates vary across the country, but the combined tax rate in San Diego currently sits at 7.75%. Add this on to everything you purchase to make sure you don't come up short.
If you're struggling (we totally understand, it's a nightmare), then make sure you chat to a local accountant. A few of them offer short tax courses to help you get used to the local system. Also, make sure you check your tax obligations back home. United States citizens have to pay taxes even if they live elsewhere in the world – make sure your country doesn't do the same thing.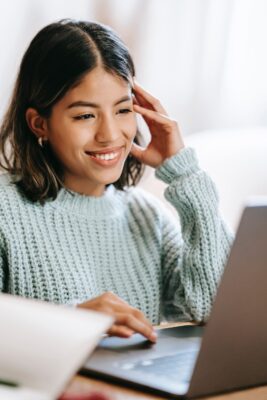 Earn $$$ ONLINE Whilst Travelling the World!
Keen to live the digital nomad dream while travelling the world? Who the hell isn't?
Teaching English online is a surefire method to earn a consistent income on the road. Work from anywhere, change some lives, and earn some dollaridoos while you do it!
Check out this detailed article for everything you need to know to start teaching English online.
You're inevitably going to encounter some costs you didn't already think about. The budget laid out above goes through all of your basic expenses, but the keyword there is basic. It's almost guaranteed that you'll end up having to spend money on other things. A lack of planning can end up costing you through the nose, so it's important to make sure you've planned as much as possible.
As mentioned above, sales tax is added onto products at the point of sale and isn't mentioned on the label. It's only 7.75% in San Diego (cheaper than many other parts of the world) but can rise even higher in other parts of America. It rises up to 8.5% in San Francisco, so a weekend away could end up costing you more than you think. That's before we even get into the 20% tip expected at restaurants.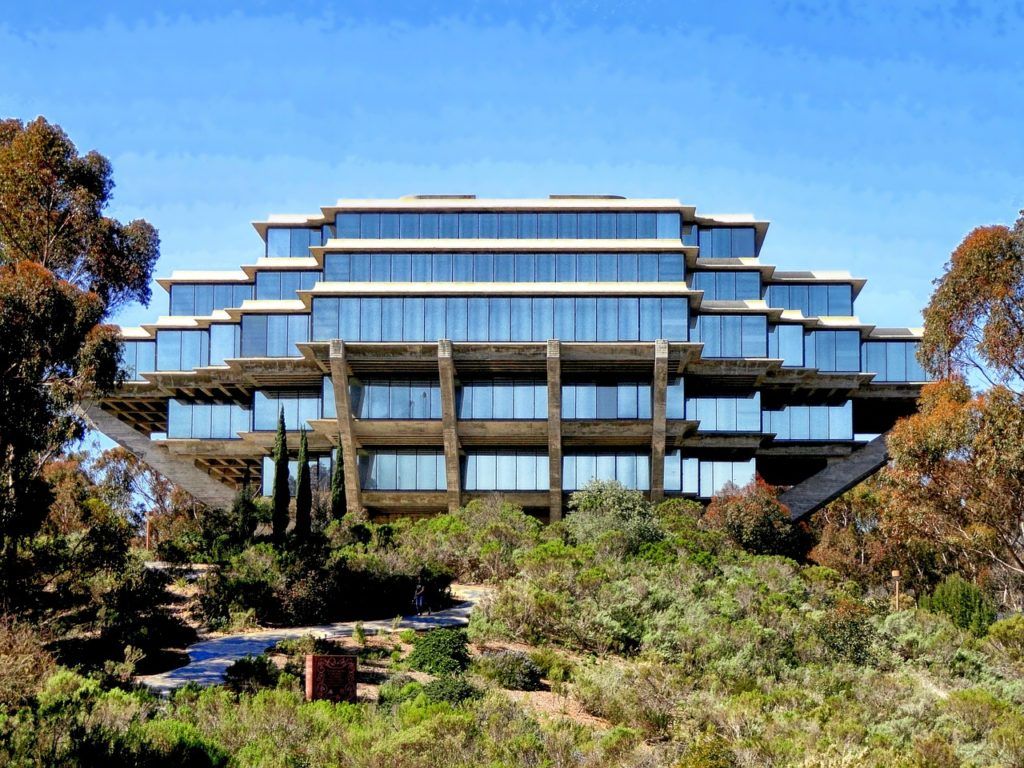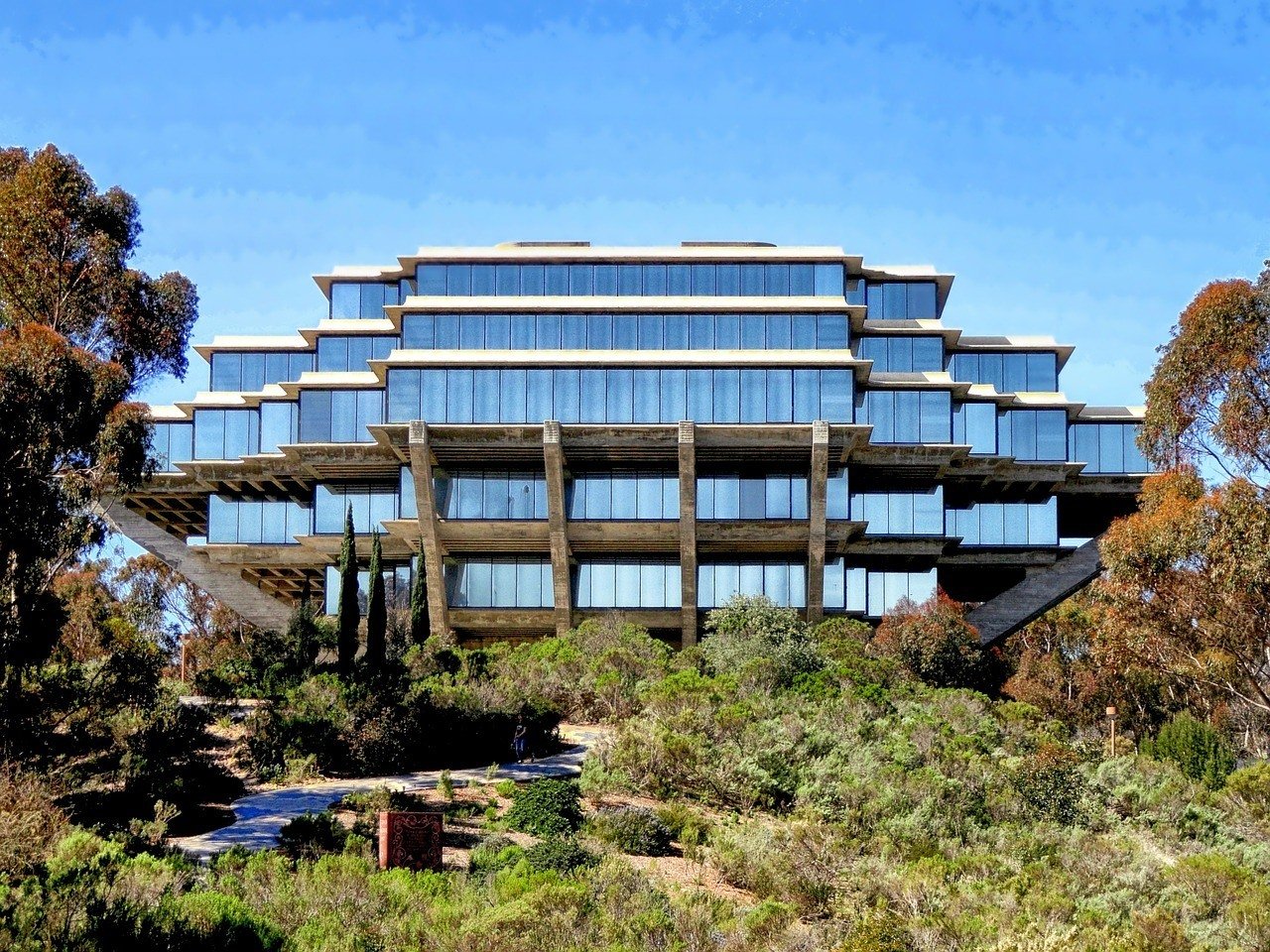 Beyond that, living in the United States is arguably filled with more hidden costs than anywhere else in the world. From insurance premiums to bank transfer costs, there are lots of little transactions that you don't even think to include. Nothing is free, and it really starts to add up.
We recommend having some extra savings before you arrive. The longer you live there the more you'll be able to keep these extra costs in mind, but adding an extra 40% to your monthly budget for the first six months will help you find your bearings.
Insurance for Living in San Diego
San Diego boasts a crime rate significantly lower than nearby Los Angeles. That being said, the United States has a pretty high crime rate across the board so you need to take precautions. SafetyWing offers excellent health insurance for expats, but that's not the only insurance you need.
We recommend getting home insurance once you've moved in as well as travel insurance for when you first arrive. Most policies will charge extra to cover your valuables, so keep a good list of items you really don't want to have to pay to replace in the event they are stolen or damaged due to events out of your control.
Month to month payments, no lock-in contracts, and no itineraries required: that's the exact kind of insurance digital nomads and long-term traveller types need. Cover yo' pretty little self while you live the DREAM!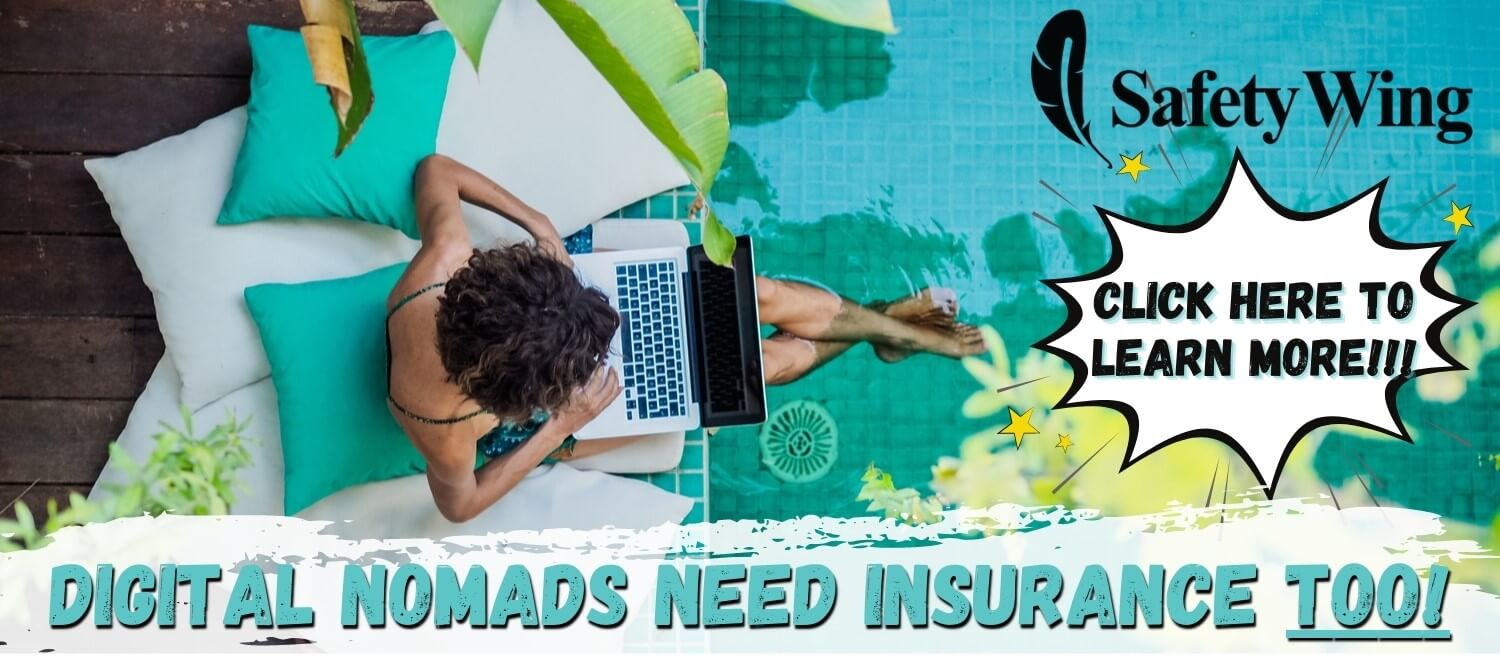 SafetyWing is cheap, easy, and admin-free: just sign up lickety-split so you can get back to work! Click the button below to learn more about SafetyWing's setup or read our insider review for the full tasty scoop.
Moving to San Diego – What You Need to Know
Knowing the cost of living in San Diego is important, but it's not the only thing you need to keep in mind before moving to a new city. Let's talk about some of the other aspects of moving to San Diego.
Finding a job in San Diego
Like everywhere else in the United States, finding work that will lead to a visa is much easier if you already have skills in a relevant industry. Tourism, defense, and international trade are the three biggest employers in San Diego. The good thing with tourism being such a big market is you can easily find seasonal work if you're only looking to move to the city for the short term.
If you already have United States citizenship you'll find the job market is much easier to navigate. San Diego has a huge population with a number of industries facing a skills shortage. This has opened up plenty of opportunities for workers from across the country.
The start-up sector is starting to grow massively in San Diego. It was named the best city for small businesses in 2014, and has only gone from strength to strength. It's cheaper than both Los Angeles and San Francisco, and it offers a more laid-back vibe. If you've got tech skills, this is a great alternative to the over-saturated market in Silicon Valley.
Where to live in San Diego
With almost 1.5 residents, San Diego is a pretty big city by international standards. That being said, it is considerably smaller than other West Coast behemoths, making it much easier to get around. San Diego has a more contiguous feel than nearby Los Angeles (which feels more like a collection of smaller neighborhoods in comparison). This gives you a larger range when deciding where to stay as public transport and clear roads keep you well connected.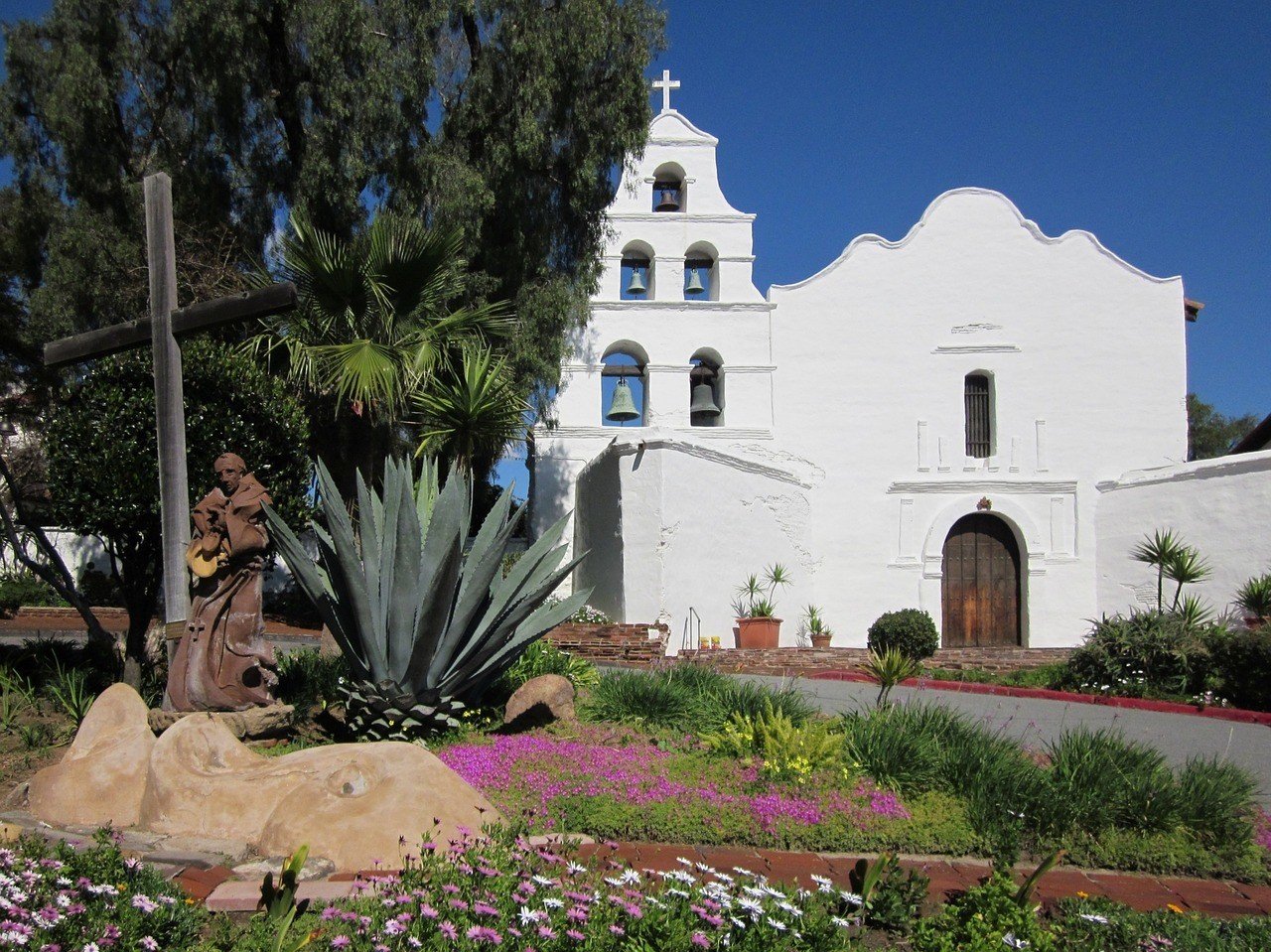 We recommend visiting San Diego before deciding on an area to live in. Many of them seem quite similar on paper, but they come with their own little quirks that will impact which one is the best for you. Like much of the rest of Southern California, most residents don't actually live in the city center, instead opting for the coastal suburbs with dreamier views.
Solana Beach
Solana Beach is technically a separate city in San Diego county. Located just north of the city of San Diego, Solana Beach offers a laid-back atmosphere that feels like a totally different world. It's not as touristy as other destinations in the area, giving you more room to breathe and mingle with locals. It's a great destination for surfing and watersports. Hip boutiques and independent galleries also lend a creative spirit to the city. If you're really stuck for choice, you can't go wrong with Solana Beach. It's friendly enough for you to really get a feel for the region.
Coolest Place to Live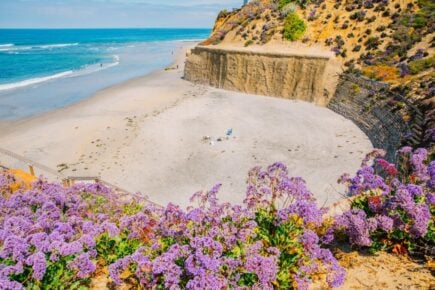 Coolest Place to Live
Solana Beach
Solana Beach is the place to go for those chilled-out, SoCal vibes. The lack of tourists means you can get a real taste of Californian living – enjoy cool cafes, quirky galleries, and awesome nightlife. It's a great place to be if you want to take advantage of your new work/life balance.
Coronado
Coronado is a fantastic option if you want to stay close to Downtown San Diego without all of the hustle and bustle in the evenings. It's located on a peninsula directly opposite the city center and is connected by a bridge and ferry. There are also regular bus connections. Coronado is a popular destination with travelers making it a great spot if you're looking for a job in the tourism industry. Otherwise, you can live like a tourist every day thanks to stunning views and chilled-out beaches.
Best for Work/Life Balance
Best for Work/Life Balance
Coronado
Coronado offers the best of both worlds. Enjoy the hustle and employment opportunities of Downtown San Diego, then hop over the bridge to disconnect on one of the peninsula's stunning beaches.
Del Mar
Just south of Solana Beach, Del Mar offers a similar atmosphere with spacious beaches and laid-back attractions. This is an excellent destination for those looking to save a little money thanks to its proximity to the University of California San Diego. Camino del Mar, the main street in the area, offers atmospheric restaurants and affordable breweries. It's also an excellent retail destination especially if you're into thrifting. Younger residents will also enjoy the regular beach parties throughout the summer months.
Great for Shopping & Entertainment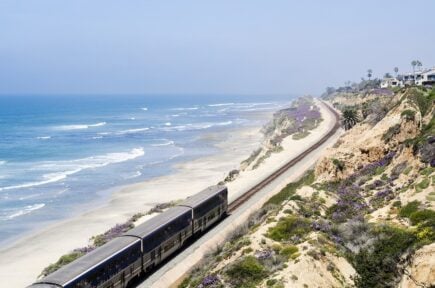 Great for Shopping & Entertainment
Del Mar
Del Mar's proximity to the University means the area enjoys a slightly lower cost of living than other areas in San Diego. It's incredibly laid-back here and is ideal for digital nomads or remote workers.
Encinitas
Right in the far north of San Diego County, Encinitas is an excellent option for families moving to the area. The main shopping and dining area is super walkable with a gorgeous beach lining the town center. With a population of 60k, it's big enough to have all of the amenities you need and also small enough to maintain a friendly atmosphere. Bicycle hire is available across the area, and there are regular bus and train services to central San Diego throughout the week. We also love the 1950s style art deco architecture that feels like it's straight out of a TV show.
Best Area for Families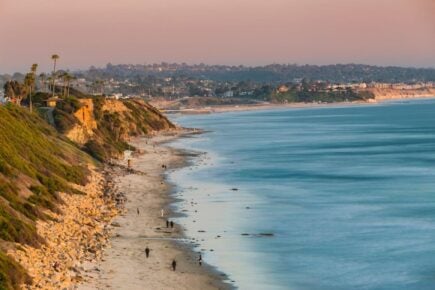 Best Area for Families
Encinitas
If you're taking the clan with you, check out Encinitas. It's got a small-town charm and atmosphere and is ideal for families, with easy transport connections into the big city.
San Diego Culture
San Diego is a real melting pot of cultures. Just across the border from Mexico, it is heavily influenced by its Latin American roots. The more recent start-up culture has made it a major hub for residents from across the world. This makes it one of the most expat-friendly destinations in the United States.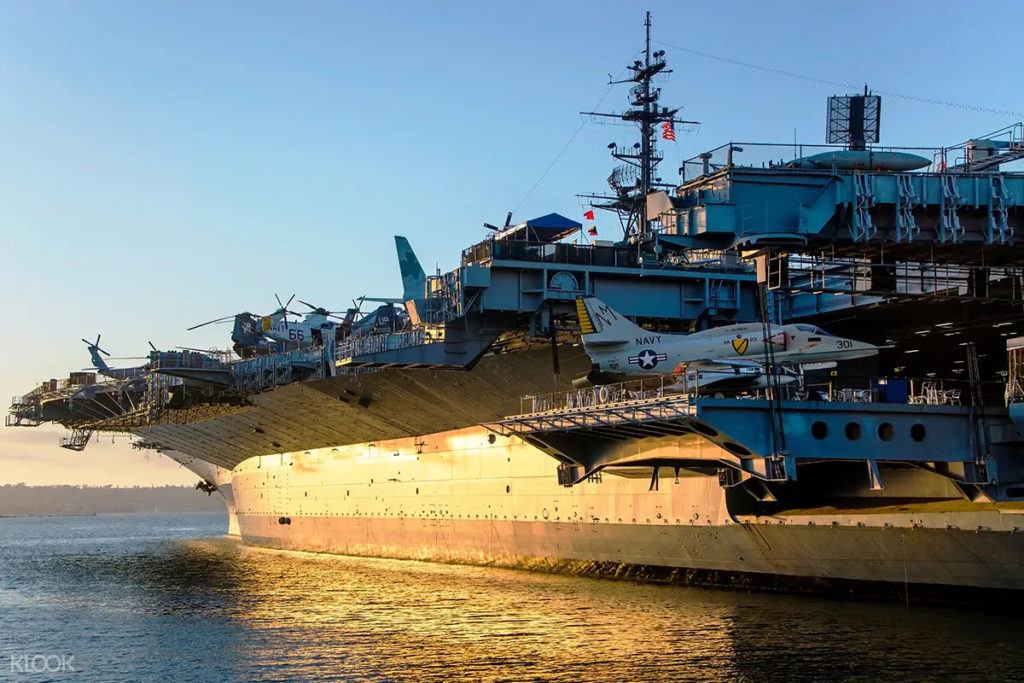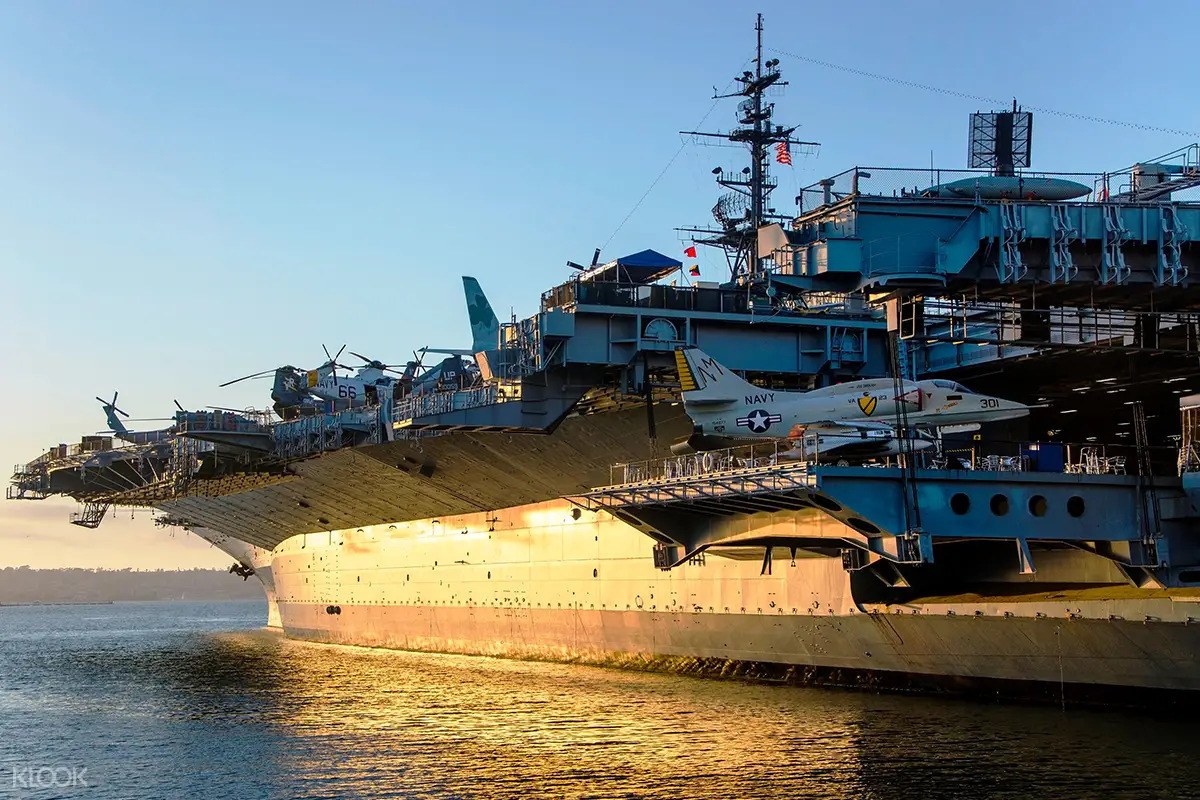 The city is home to major events throughout the year from concerts and art walks to food festivals and heritage weeks. You'll never be short of things to explore in San Diego. Since it's pretty close to both Tijuana and Los Angeles, it's common for locals to mix with residents of both cities.
Pros and Cons of Moving to San Diego
San Diego isn't nicknamed America's Finest City for nothing! It's a gorgeous destination with a lot to offer both residents and visitors. That being said, it also has its downsides. Like everything else in life, there are pros and cons to living in San Diego. You'll need to figure out which are important to you and figure out whether they can balance each other out. Here are some of the most common pros and cons residents state about life in San Diego.
Pros
Epic cultural events – San Diego straddles the United States-Mexico border, so it is hugely influenced by both cultures. It's also growing as an expat destination, bringing even more cultures into the coastal melting pot. This means there are plenty of fantastic events held in the city throughout the year. You'll always have something to do!
Laid-back lifestyle – Despite all of these events, San Diego maintains a chilled-out vibe all year round. This is thanks to the stunning coastal destination. How can you be stressed when you're always only a stone's throw from the beach? Southern California in general is known as a place to kick back and relax, and San Diego is no different.
Active living – Southern California is also known for its active lifestyles. The entire region is full of stunning hikes and mesmerizing coastal walks. San Diego is popular with cyclists thanks to bike hire schemes across the county. There are also plenty of parks with local exercise groups hosting classes throughout the day.
The weather – Last but certainly not least, the Golden State is famous across the world for its endless sunshine. Every day feels like summer, so you won't need to worry about wrapping up warm in the winter. This also makes it a major surfing and watersports hub. As one of the southernmost cities in the US, it really doesn't get any sunnier than this!
Cons
Expensive – Yes, it's cheaper than Los Angeles and San Francisco, but that's a pretty high bar! Compared to the rest of the United States, San Diego follows its Californian siblings as one of the most expensive places to live in the country. Housing, in particular, is among the most expensive on the entire continent. You'll need a well-paid career to truly enjoy the lifestyle.
Terrible for drivers – This is another feature common to Southern California – terrible traffic! San Diego has an excellent public transport network, but cars are still king in the city. Getting from A to B can take a long time. This really cuts down how much free time you have after work. It's also notoriously one of the worst cities to find a parking space.
A little secluded – It's not exactly the end of the world, but it isn't as well connected as other West Coast cities. San Diego Airport is right next to Downtown but with only one runway it offers limited flights. Neighboring Tijuana offers more destinations! LAX is the closest major airport but also comes with terrible reviews and awful traffic on the way there.
The weather – This is a pro and a con! Yes, it's sunny all year round, but the heat is excruciating in the summer. It's really hard to enjoy the active lifestyle the region is known for when it's too hot to move. Many expats also miss having distinguishable seasons. There are really only two of them here – summer, and more bearable summer.
Living as a Digital Nomad in San Diego
Whilst the visa situation means San Diego isn't the easiest place for digital nomads, it offers other benefits that make it a worthwhile stopover on your way around the world. The growing start-up culture means there are plenty of co-working spaces, work-friendly cafés, and hip networking events across the city.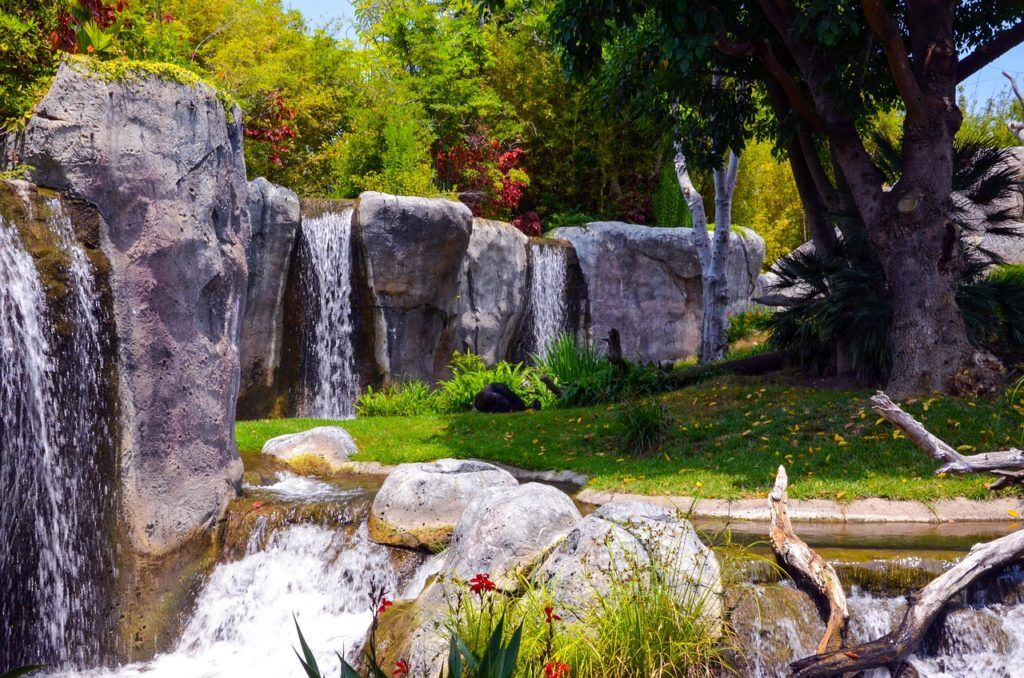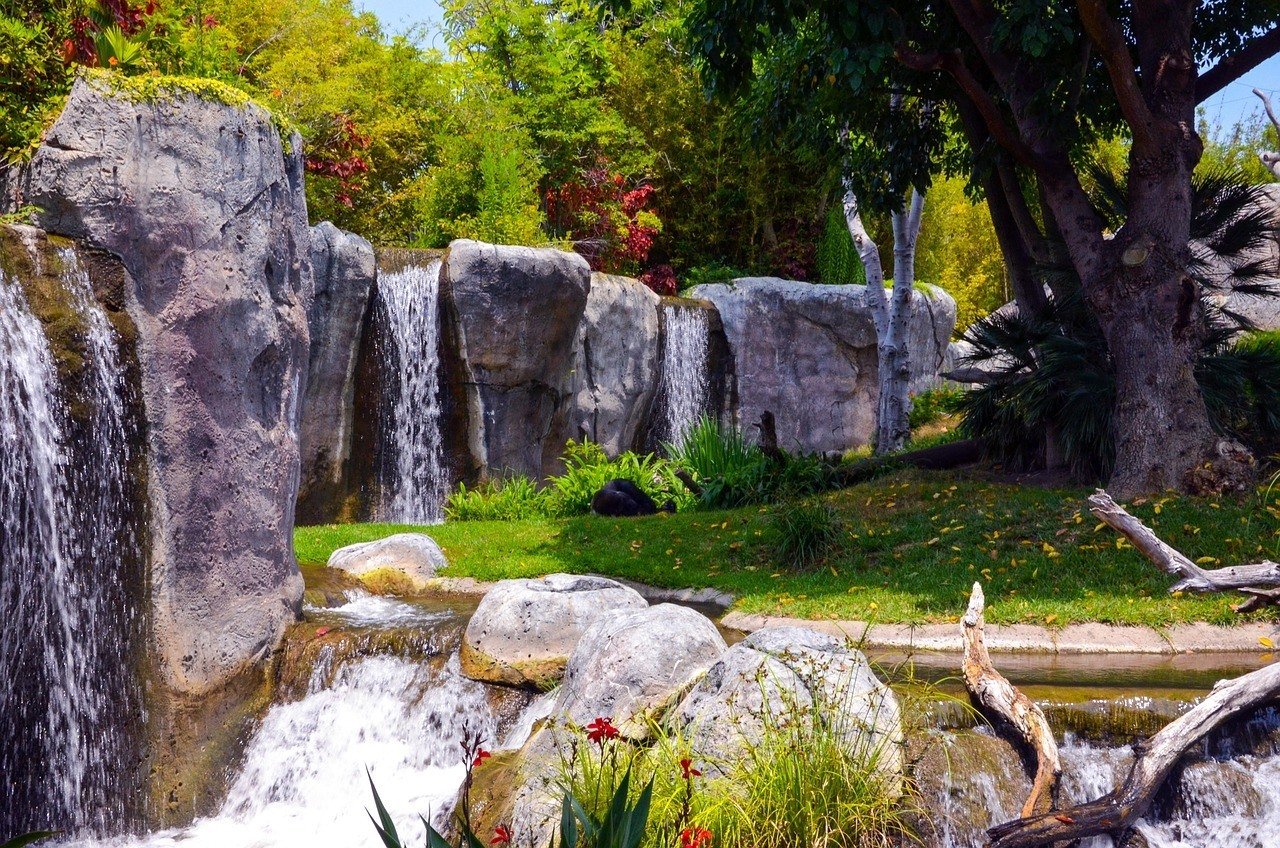 It also offers a fantastic work/life balance. You'll be able to walk straight out of the office and onto the beach to soak up the Pacific Ocean views and endless sunshine. There are events going on every night of the week, with an ambient party scene and regular cultural offerings. San Diego is the perfect spot to recharge before your next destination if you're traveling in California.
Internet in San Diego
As a growing start-up hub, San Diego has some of the best internet access in the United States. It is connected to the same fiber network as San Francisco, famed as the heart of Silicon Valley. You definitely won't have any connection issues here. That being said, it can get a little pricey with the average price for coverage sitting at around $40/month.
When it comes to mobile networks, 4G (and 4G+) coverage covers most of the city center and major population centers. AT&T, T-Mobile, Verizon, and Sprint all have extensive coverage across San Diego. They are also rolling out 5G access soon though this will start with Verizon networks only.
The Future of the SIM Card is HERE!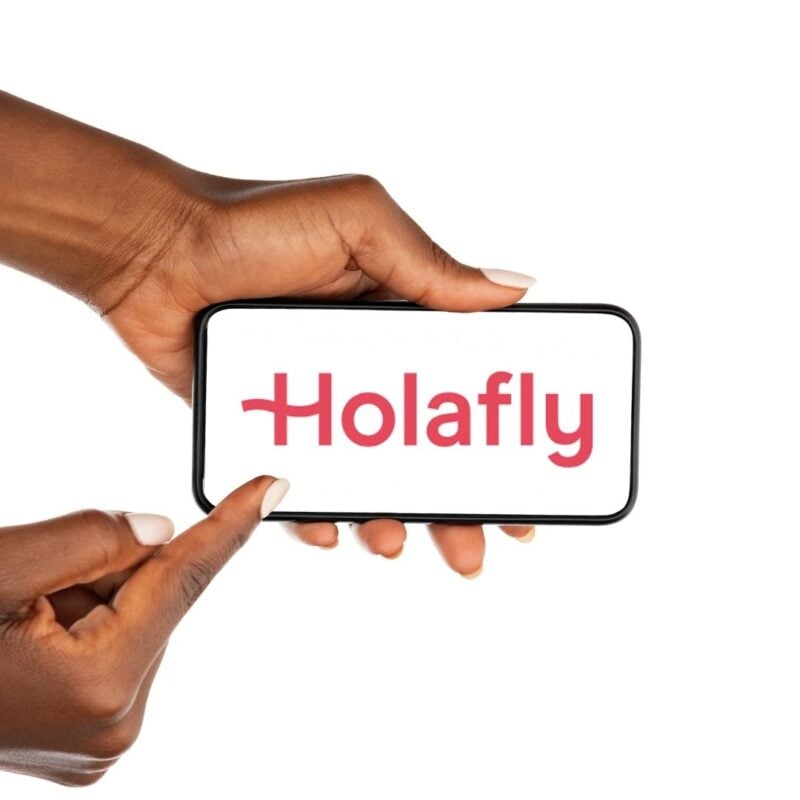 A new country, a new contract, a new piece of plastic – booooring. Instead, buy an eSIM!
An eSIM works just like an app: you buy it, you download it, and BOOM! You're connected. It's just that easy.
Is your phone eSIM ready? Read about how e-Sims work or click below to see one of the top eSIM providers on the market and ditch the plastic.
Grab an eSIM!
Digital Nomad Visas in San Diego
The United States doesn't have a digital nomad visa. If you want to work with an American company (and earn money into an American bank account) you will need to look at the non-immigrant work visa options. These are temporary, but you'll need to have a job offer lined up before you arrive. Of course, if you already work with a company based in the United States it might be worthwhile asking them if they provide visa sponsorship.
Otherwise, there are a few options open to you. Traveling to the United States on an ESTA technically doesn't allow digital nomad work. However, depending on who you're working with, it is unlikely this will be enforced. As long as you work for a company based outside of the United States, receive money in a foreign bank account, and don't plan on overstaying, you should be fine.
If you want to keep everything legit, Mexico actually offers a digital nomad visa. Tijuana is located just across the border and is an excellent base. From there you can take regular trips to San Diego. You actually don't need an ESTA if you are arriving in the United States from a land border, but the terms of your visa-waiver will be exactly the same as air passengers.
Co-working Spaces in San Diego
San Diego has a thriving co-working culture so you'll be spoiled for choice when it comes to co-working spaces. The cheapest memberships go for around $60 – you'll only get access for one day per month, but you'll still be able to attend community and networking events. Whether you're looking for people to collaborate with or simply like-minded people to make friends with, co-working spaces in San Diego offer some of the best events in the city.
More serious memberships will cost you around $150+ for 10 days per month or just short of $300 for unlimited access throughout the month. This might seem expensive, but it's still substantially cheaper than similar services in Los Angeles and San Francisco. You'll also have access to some of the city's biggest start-ups.
Living in San Diego – FAQ
Final Thoughts on San Diego Living Costs
So what's our final verdict on San Diego? Well, we love it but at the end of the day that isn't what matters. Whether or not you should move to San Diego depends on what you want to get out of your new life.
San Diego offers sunny weather, laid-back social activities, and gorgeous beaches, but it can also get too hot and has terrible traffic. We're all for it, but it isn't for everyone. We hope this guide has helped you figure out whether you want to take your next step in moving to the city.
---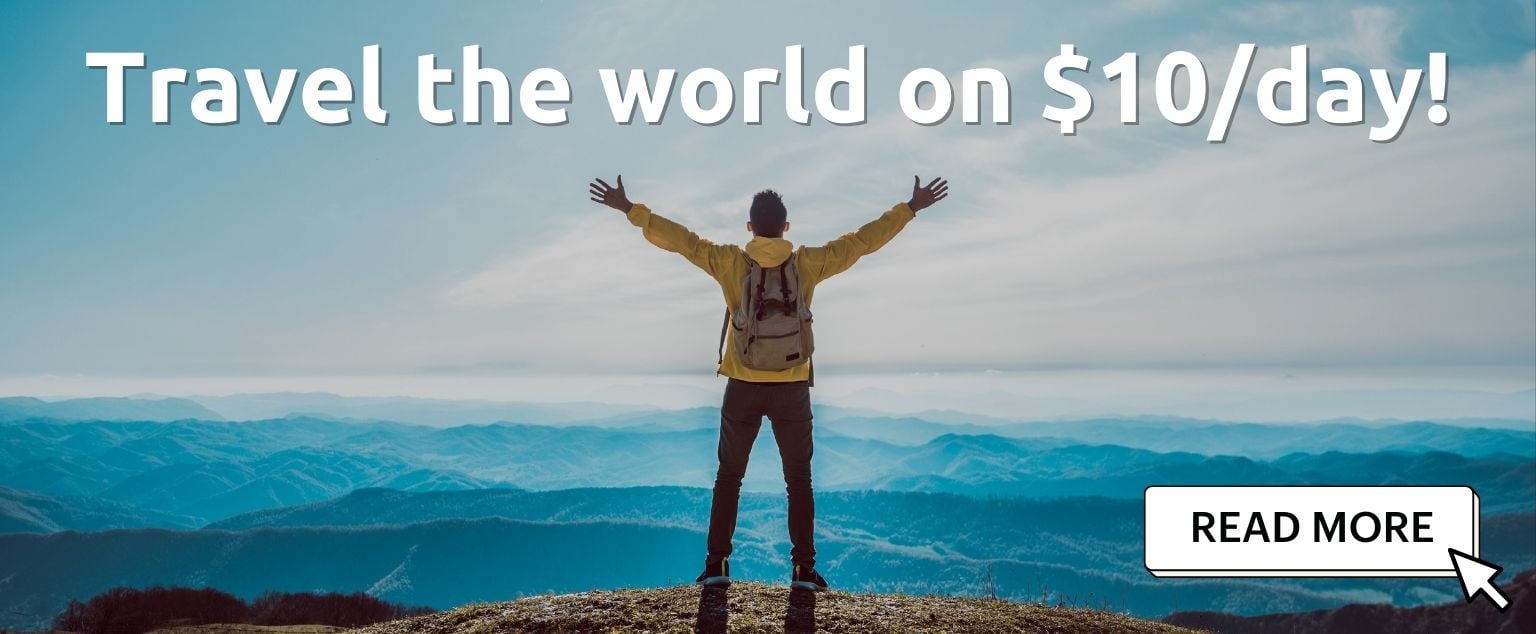 And for transparency's sake, please know that some of the links in our content are affiliate links. That means that if you book your accommodation, buy your gear, or sort your insurance through our link, we earn a small commission (at no extra cost to you). That said, we only link to the gear we trust and never recommend services we don't believe are up to scratch. Again, thank you!