White and blue clifftop towns, flourishing bougainvilleas, and secluded sandy coves: Welcome to Greece! The Greek islands are one of the most magical places to visit on a summer vacation, topping many travelers' bucket lists.
One of the best ways to explore Greece is to island hop, moving between busy tourist-heavy islands to remote paradises to experience the full and authentic atmosphere of this incredible Mediterranean country.
Santorini and Mykonos have long been pitted against one another as two of Greece's most popular islands. While both welcome hordes of tourists each summer to experience authentic Greek island life with a modern twist, the islands offer totally different experiences.
A visit to Santorini is known for its incredible scenery and sunset views, ideal for romantic trips or family vacations. On the other hand, Mykonos is famous for its party scene and nightlife, which attracts young visitors from across the world.
However, the islands have so much more to offer than great views and fun parties. If you can only visit one island, you'll want to look at some direct comparisons between Santorini and Mykonos.

Unlock Our GREATEST Travel Secrets!
Sign up for our newsletter and get the best travel tips delivered right to your inbox.
Santorini vs Mykonos
Santorini and Mykonos are two well-known islands. Both are excellent destinations for a summer vacation, each offering unique aspects that make them ideal for different types of travelers visiting Greece.
Santorini Summary
Santorini is the largest island in the Santorini archipelago and is 35 square miles big.
Recognizable for its cliff-side whitewashed cube-shaped architecture with blue accents covered in pink flowers. Santorini offers some of the best sunsets and is surrounded by picture-perfect golden beaches.
There are two ways to get to Santorini; Flying from Athens to Santorini National Airport (known as Thira Airport) is the quickest. You could also arrive by ferry from Athens or other Greek Islands, which is usually more affordable.
The best way to get around Santorini is by foot or bus. The island is very walkable but has lots of hills and stairs. Public buses and taxis are available, although buses don't run very often. Renting a car or organizing private transfers is advised for longer trips.
Santorini has a few resorts and brand-name hotels. It is common to stay in boutique hotels or rent a self-catering villa. Hostels are rare, but low-cost homestays are available if you're on a tight budget.
Mykonos Summary
Mykonos is 33 square miles big, with a population of around ten thousand people.
Mykonos is best known for its wild party scene, luxurious hotels, and high-end cuisine. It's also known for its shopping, gorgeous beaches, and outdoor activities.
The most convenient way to get to Mykonos is by plane, with the local Mykonos International Airport servicing flights from across Europe and even from some international destinations. Alternatively, ferries arrive and depart from the island's port connecting Mykonos to other Greek Islands.
Mykonos city is a very walkable area (in fact, it is a car-free zone). If you're venturing into other parts of the island, the best way to get around is by renting a car, using public buses or water taxis, or ordering a taxi or private transfer vehicle.
Mykonos is packed with high-end hotels and beach resorts. The island is also home to self-catering vacation rentals and villas suitable for large groups or travelers to hire out.
Is Santorini or Mykonos Better
Comparing Santorini and Mykonos depends entirely on your preferences and the type of vacation you are looking to book. While both islands offer incredible beaches, restaurants, and scenery, I'm going to break down some common comparisons you might be interested in if you're only able to visit one of the islands.
For Things to Do
If you're planning a trip to the Greek islands, chances are you're doing so for a relaxing and rejuvenating summer vacation.
Of course, the islands are known for their vibrant party scene, with many visiting Santorini and Mykonos to strike the perfect balance between nightlife and beaches.
If you're wondering which island has more to do, Santorini is known for its incredible sunsets and natural beauty, attracting primarily families and couples to its shores. There are numerous black sand beaches and family-friendly hotels and accommodations, which make Santorini great for young families. However, neither islands have any theme parks or kid-friendly attractions.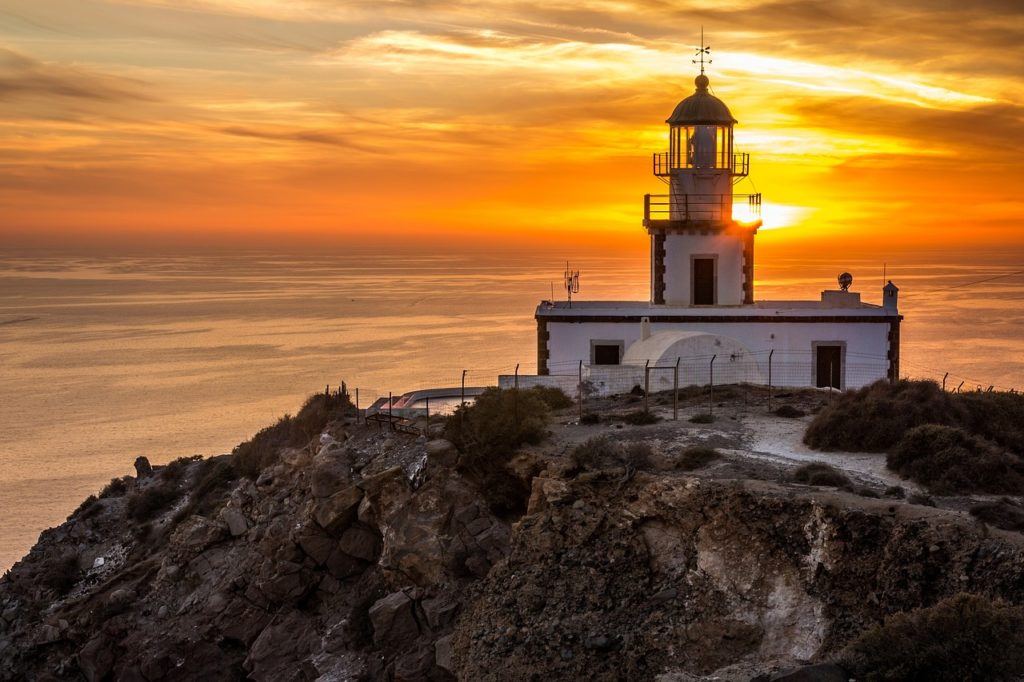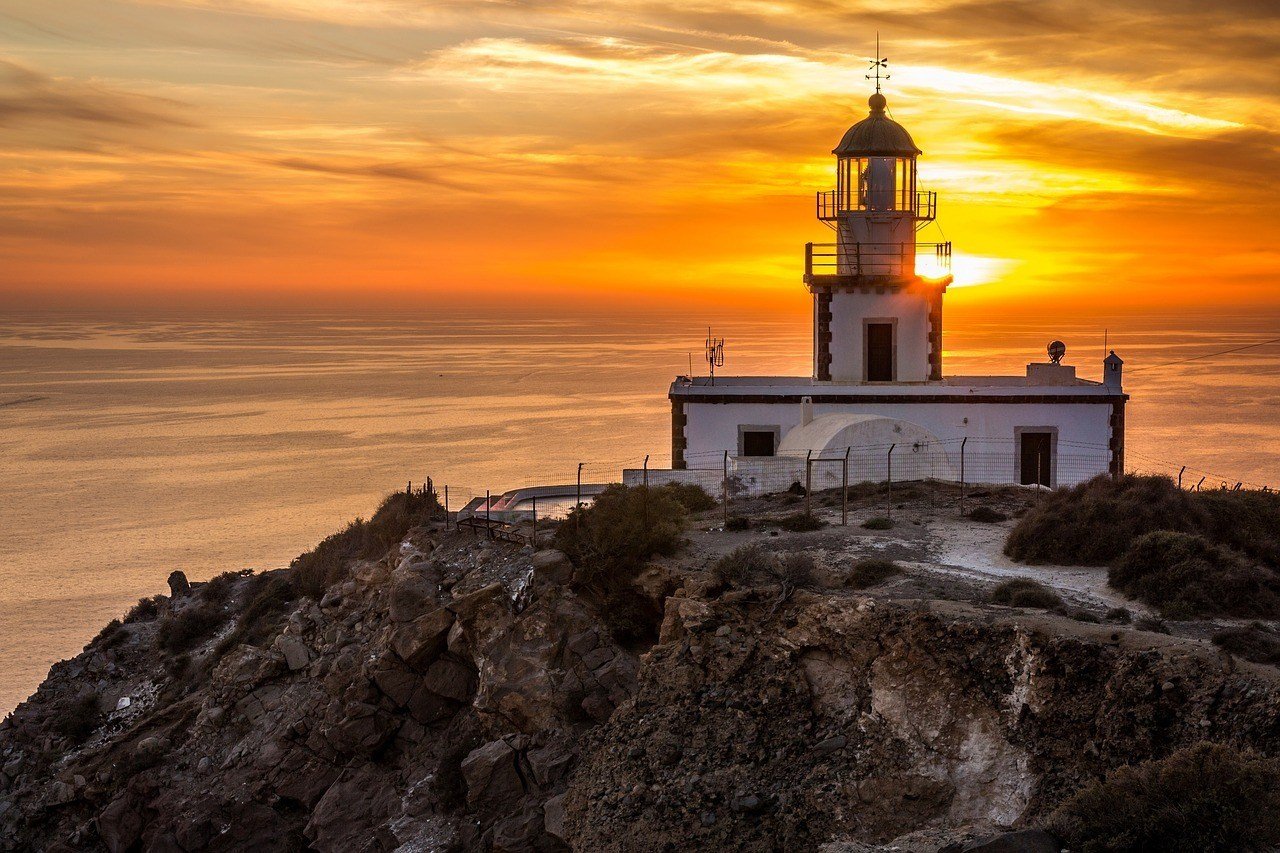 Santorini is also the better option for fine dining lovers, with incredible restaurants lining the docks and coastline. You'll also find tons of cozy local eateries and food markets. Paired with arguably the best sunset in Greece, this island is a haven for foodies.
While both islands boast a fair share of bars and clubs for party animals, Mykonos is the best option for nightlife. The island is dotted with beach bars and vibrant clubs, which attract a youthful tourist population during the summer season.
If you're looking for picture-perfect beaches with golden sand and incredible backdrops, Mykonos is the island for you. It is rimmed by stunning beaches and crystal-clear azure water. On the other hand, Santorini is known for its beautiful yet unique black-sand volcanic beaches.
Santorini has more to offer you if you're here for outdoor adventure. The island is overflowing with hikes, inland adventures, and sailing and water activities. While we're here, Santorini is undoubtedly known for its natural beauty and striking landscapes, made all the more impressive by the sunsets.
Architecture fans will go mad for Santorini, which is layered with cube-inspired white Grecian homes draping over the dramatic cliffs. Interspersed with bright pink bougainvilleas and blue accents, you won't find island architecture like this anywhere else in the world.
Winner: Santorini
For Budget Travelers
If we compare Santorini and Mykonos in terms of travel budgets, Santorini tends to be slightly more expensive than Mykonos. Of course, this depends on how many beach clubs and events you plan to attend in Mykonos, which is one sure way to hike up the price of your vacation!
You should plan to spend around $145 per day in Santorini or $130 per day in Mykonos.
Accommodation is semi-rural on both islands, with no big cities to speak of. Accommodation at an average hotel in Santorini for a couple might cost around $140 per night or $125 in Mykonos. If you're traveling solo, accommodation for one person could cost you about $70 in Santorini or $65 in Mykonos. There are few hostels on the islands, but you could search for a budget homestay for under $30 per person per night if you book well in advance.
Once you're on the islands, you'll likely rent a car or use minimal public transport to get around. Plan to spend about $25 per person per day on transportation in Santorini or $20 per person per day in Mykonos.
While meal prices vary according to the types of restaurants you visit, expect to spend around $43 per person per day on food in both Santorini and Mykonos. A basic meal at a restaurant costs about $20.
A bottle of beer from a local brewery will cost just over $4 in Santorini and closer to $5 for an imported beer. Beer in Mykonos is slightly cheaper if purchased at a liquor store but significantly higher if ordered at a beach bar.
Winner: Mykonos
Small Pack Problems? 😉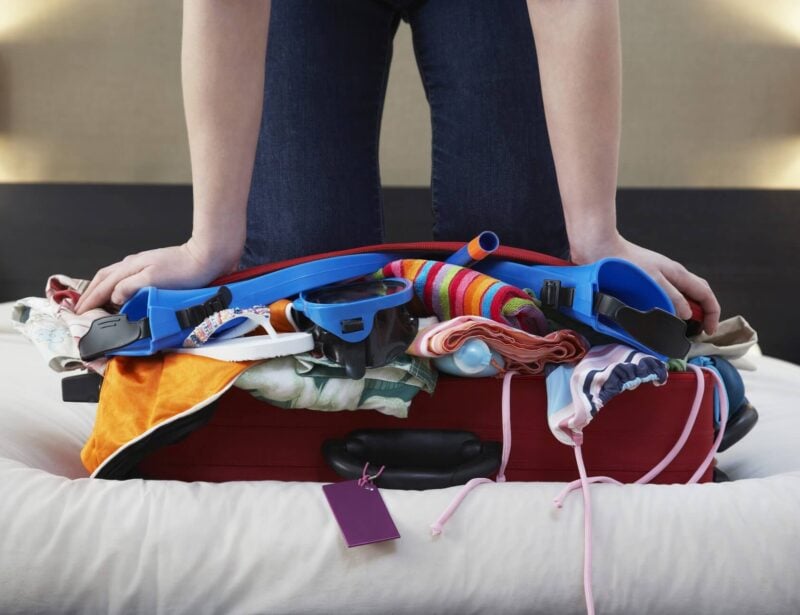 Wanna know how to pack like a pro? Well for a start you need the right gear….
These are packing cubes for the globetrotters and compression sacks for the real adventurers – these babies are a traveller's best kept secret. They organise yo' packing and minimise volume too so you can pack MORE.
Or, y'know… you can stick to just chucking it all in your backpack…
Get Yours Here
Read Our Review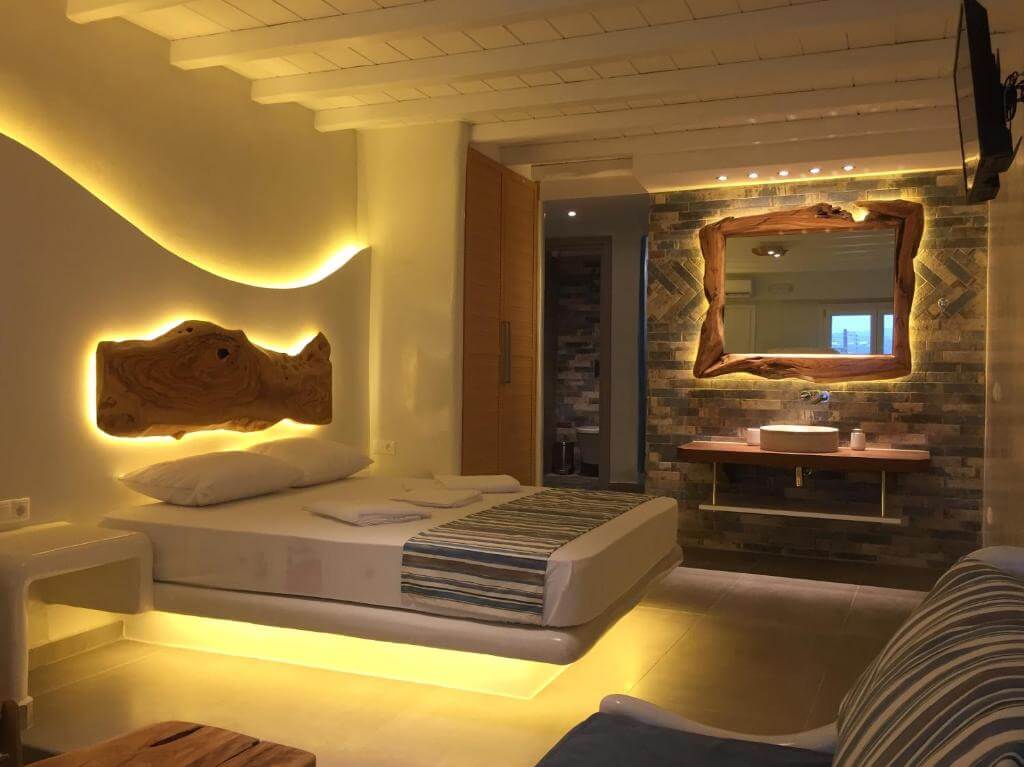 Eternal Suites and Eternal Town offer some of the best, most affordable accommodations in Mykonos. The rooms are beautifully designed with contemporary interiors and wooden details. The accommodations overlook Mykonos Town and the Old Port and include free private parking.
For Couples
If you're wondering whether Santorini or Mykonos is better for you as a couple, this entirely depends on the type of vacation you're looking for.
Simply put, Santorini is the more classically romantic destination, while Mykonos is great if you're a young couple looking to enjoy a few nights out on the town. Santorini is quieter and more peaceful, with relaxing beaches and stunning sunsets providing the perfect backdrop for a bit of downtime with your significant other.
Mykonos has a vibrant center packed with social beach bars and clubs. If you're the type who enjoys socializing with others and watching your favorite DJs hit the deck, Mykonos will exceed all of your expectations.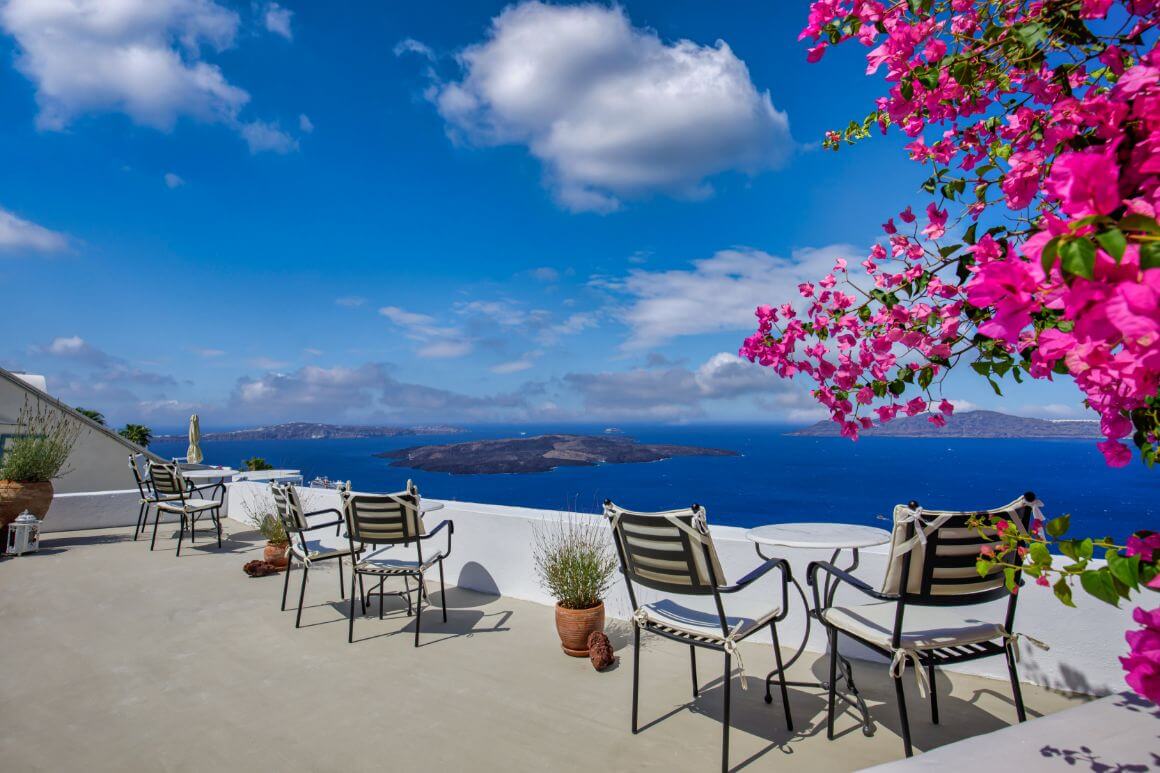 If your main objective is to enjoy the beach and its scenery, Mykonos has more quintessentially attractive beaches with golden sand. In contrast, Santorini's beaches (although much less crowded) have unique black-volcanic sand.
Couples after a vibrant food scene will fall head over heels for Santorini, which strikes the perfect balance between high-end restaurants and charming local eateries. Best of all, most of the top restaurants are set on the coastline overlooking a world-class sunset, which makes the island all the more romantic.
Santorini is also the better option for adventurous couples, with tons of trails and hikes to explore and water activities to try out. If you're an active couple, the hilly alleyways alone will provide an epic workout location.
Winner: Santorini
Set overlooking the ocean in Imerovigli, Aqua Luxury Suites Santorini is one of the most romantic properties on the island. This hotel is the perfect setting for a couple's getaway, featuring private suites with infinity pools and panoramic island and ocean views.
For Getting Around
Once you've made it onto the islands, Santorini or Mykonos are equally easy to get around, yet not in the traditional sense. While they have limited public transport systems, the best way to get around the central towns is on foot.
The small villages on both islands are easily walkable, although it can be confusing to navigate through winding alleyways. Mykonos is particularly well known for being an easily walkable island. As a matter of fact, Mykonos Town has entirely banned motor vehicles, making it essential for you to walk or cycle to get from one part of town to another.
When you need to travel from one part of the island to the other, your best bet would be to hail a cab or hire a driver to drive you from A to B. Roads aren't busy, but parking is a pain in and around the popular attractions.
That being said, if you're staying in a remote area at a villa or self-catering accommodation and are traveling with a large group, renting a car is advised. The best thing about having your own car is that you'll never have to spend more than 20 minutes in the car since distances are so short between the towns and beaches!
If renting a car isn't an option, the best way to get around Santorini island is by bus. Buses operated by KTEL connect the different towns and ports between Fira and other destinations on the main island. The same goes for Mykonos, which also has an effective and affordable KTEL bus service connecting the towns and main attractions.
Winner: Mykonos
For a Weekend Trip
If you're visiting for a short weekend getaway and have to choose between Santorini and Mykonos, Mykonos offers everything you might want and expect from a traditional Greek island. It's small, easy to walk around, and won't take more than two days to explore the narrow streets and coastal coves.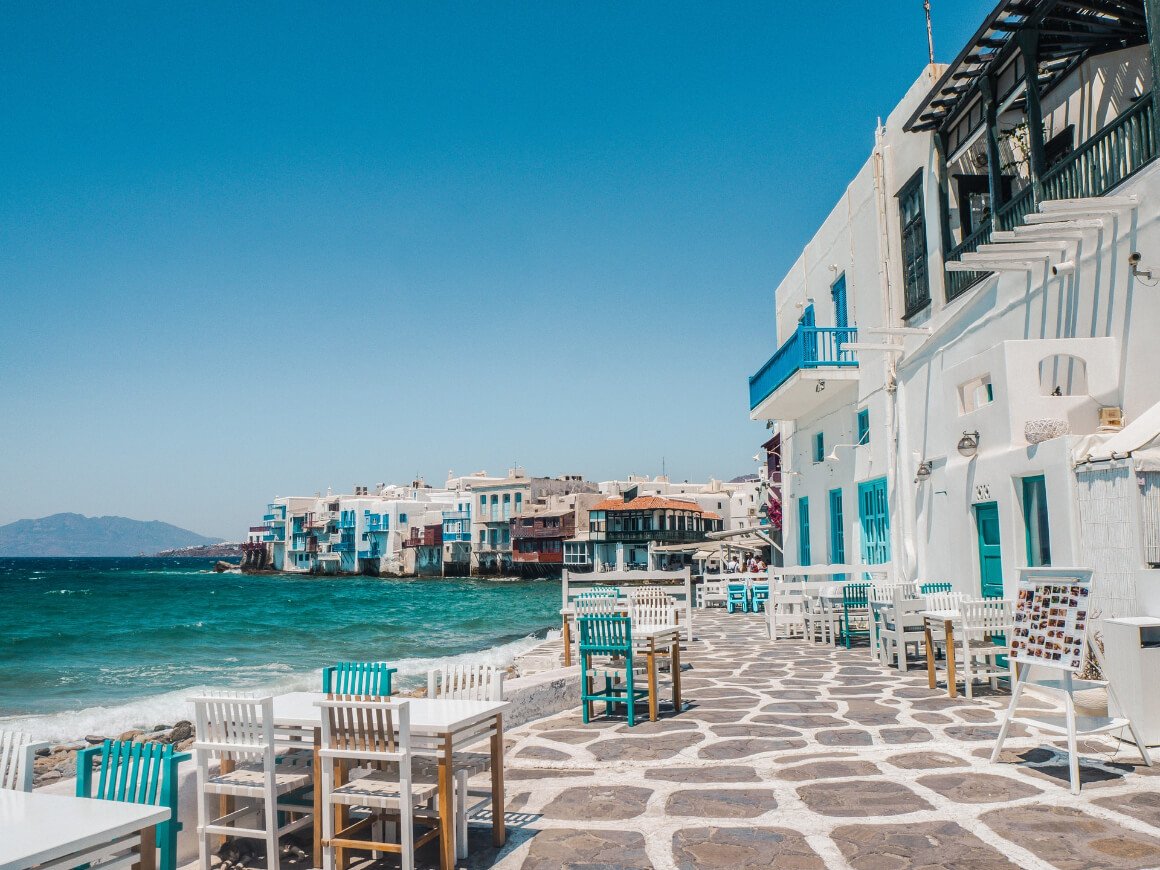 Although there is a lot to do around the island, I advise spending your short trip in Mykonos Town, a pedestrian-only village packed with boutique shops, local marketplaces and eateries, and gorgeous hotels. If you stick to this town, it's entirely possible to see all the best bits of Mykonos within one weekend.
While there are loads of restaurants and beach bars, they are all relatively similar, set along the coastline and serving similar seafood cuisine. In fact, after three days of dining and partying at Mykonos's beach clubs, you'll be ready for another vacation!
Winner: Mykonos
For a Week-Long Trip
If you have a week to spend on one of the islands, there is more to do in Santorini; dramatic scenery, with stunning white and blue architecture set against a backdrop of black volcanic sand and unrivaled sunsets.
The island also has more tours, sightseeing, and activities to explore compared with Mykonos. Visitors can take day trips to wineries, traditional villages, and archeological digs.
For a more extended trip, I recommend renting a self-catering villa just outside the hustle of Fira. This way, you can enjoy some peace and quiet but still have the bustle of the town at your disposal for meals and nights out!
I also advise renting a car to take day trips around the island. While the main beaches have an upbeat vibe not to be missed, you won't want to spend your whole vacation on crowded beaches, and there are so many exquisite spots to explore around the island (Red Beach, Skaros Rock, and Akrotiri, to name a few).
Take at least one trip to Oia for the incredible sunsets and wine tasting, and marvel at the stunning hillside town. For a day out on the water, you could join a tour of the volcanic islands and visit nearby hot springs. A boat trip is highly advised and is one of the best ways to see the island from a different point of view.
On a week-long Santorini vacation, set a few days aside to lap up the unique black-sand beaches or just relax at your villa. Chances are, you'll have a sea view and maybe even a pool.
Winner: Santorini
Visiting Santorini and Mykonos
If you're able to fit both islands into your Greek adventure, I can't advise visiting both Santorini and Mykonos more! Like most Greek islands, each has an entirely unique atmosphere and vibe, which has to be experienced first-hand.
Conveniently, traveling between Greek islands is relatively easy and affordable. The best way to get from Santorini to Mykonos and vice versa is by ferry. The route travels between the islands in about two to three hours (with a 64-nautical-mile distance between the two) and is operated mainly by high-speed ferries. However, there are still some 'average' ferries that service the route, so make sure you check the times of your ferry before booking.
Ferries service the Greek islands throughout the year. During summer, eight ferries run between the islands each day. Since these islands are two of Greece's most popular destinations, booking this ferry in advance is necessary, especially during peak season. Otherwise, you could end up paying inflated prices.
If you're terrified of traveling by boat, you could fly between the island's local airports for a relatively low price (although typically more expensive than a ferry ride). Flights take just over two hours and are operated by Olympic and Aegean Airlines. However, this short-haul journey is particularly bad for your carbon footprint if you're trying to reduce your environmental impact.
Is This the Best Backpack EVER???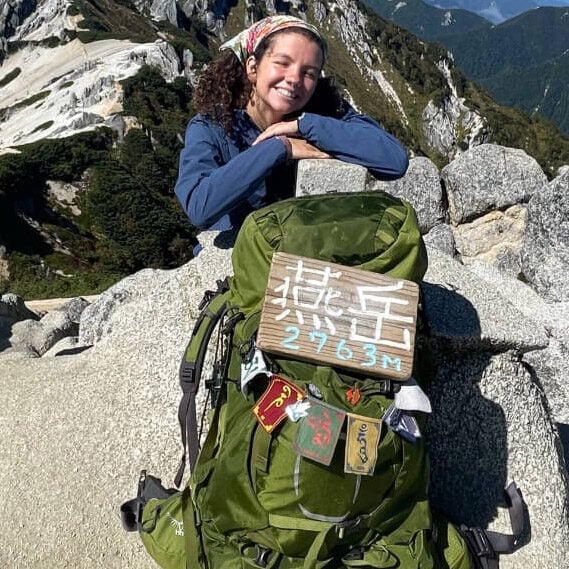 FAQs About Santorini vs Mykonos
Final Thoughts
Both Santorini and Mykonos have a lot going for them as summer vacation destinations. Visiting Santorini is best known for its family appeal and romantic edge, with some of the Mediterranean's most gorgeous sunsets, unique architecture, and volcanic beaches. This island is also known for its outdoor adventures, archeological digs, and wineries, which can be visited on day trips for extended visits.
Mykonos is well known for being the party hub of the Greek Islands, with tons of beach bars and clubs in the main town. This island hosts incredible events and parties throughout the summer months, attracting young partygoers with high budgets worldwide. Mykonos is also better known for its luxurious accommodation and gorgeous golden sand beaches.
While visiting both islands is preferred, you might have to choose between Santorini and Mykonos for your Greek adventure. Whatever you choose, I have no doubt you'll be happy with your choice.
ALWAYS sort out your backpacker insurance before your trip. There's plenty to choose from in that department, but a good place to start is Safety Wing.
They offer month-to-month payments, no lock-in contracts, and require absolutely no itineraries: that's the exact kind of insurance long-term travellers and digital nomads need.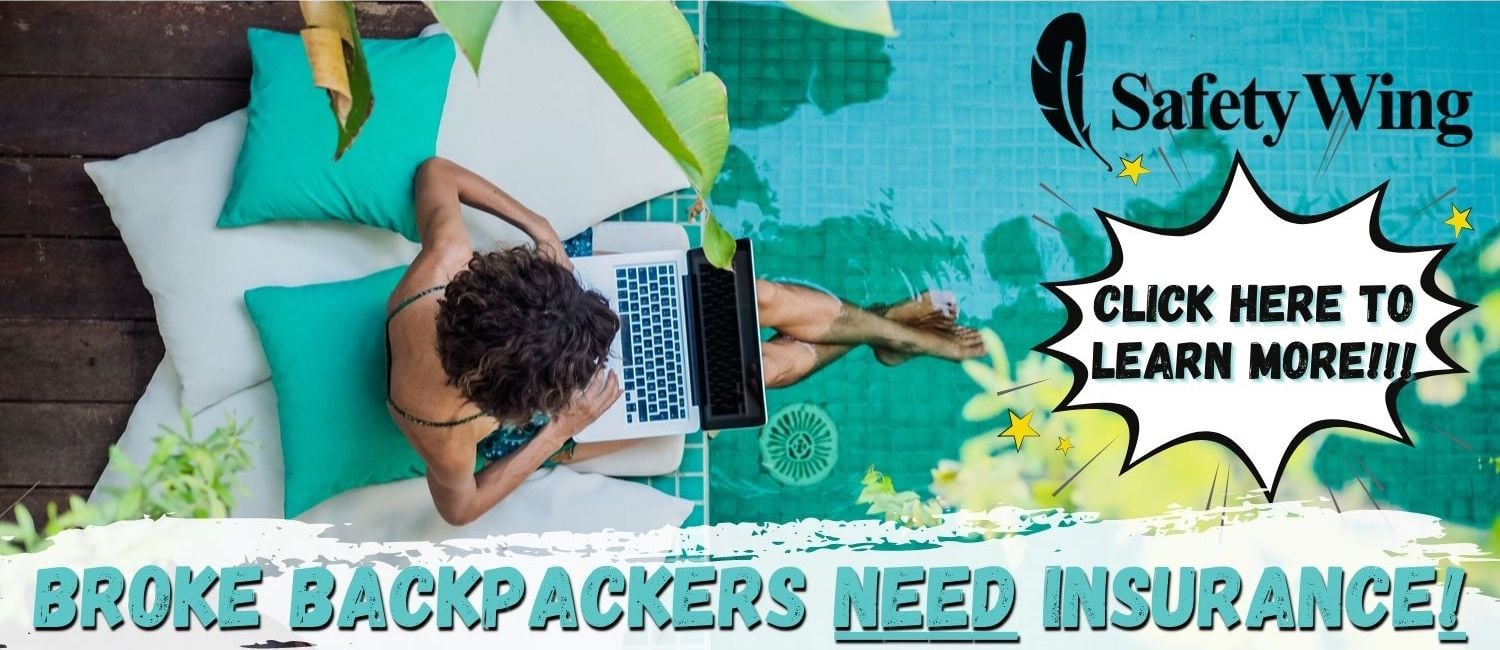 SafetyWing is cheap, easy, and admin-free: just sign up lickety-split so you can get back to it!
Click the button below to learn more about SafetyWing's setup or read our insider review for the full tasty scoop.
---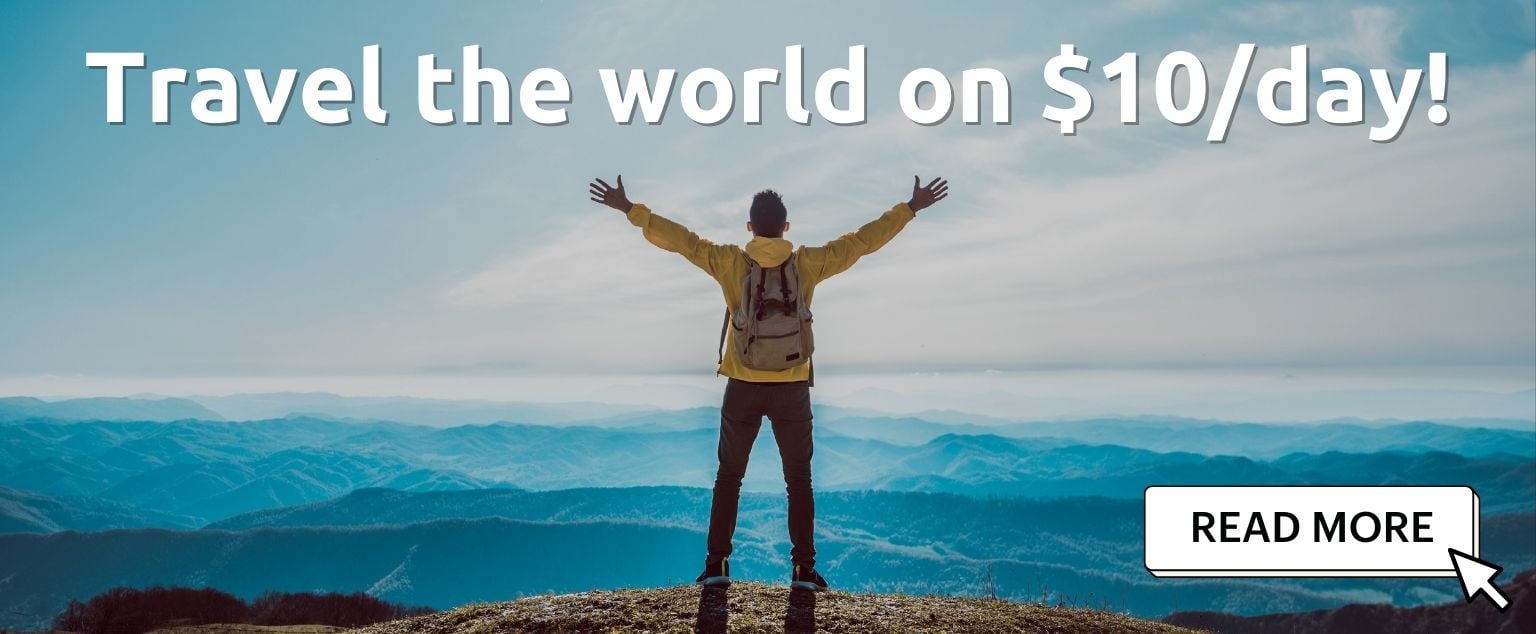 And for transparency's sake, please know that some of the links in our content are affiliate links. That means that if you book your accommodation, buy your gear, or sort your insurance through our link, we earn a small commission (at no extra cost to you). That said, we only link to the gear we trust and never recommend services we don't believe are up to scratch. Again, thank you!