An incredible land filled with mystical wonders, excellent eats, and vibrant cities like Shanghai and Beijing, China attracts heaps of visitors each year – something that should come as no surprise given the many treasure troves speckled across the country.
If you're short on time, chances are that you'll have to narrow it down to either Shanghai or Beijing. While both cities feature plenty of fun things to do, these two cities couldn't be more different in terms of character!
As the capital of China, Beijing houses an abundance of historical sites like the world-famous Great Wall and the Forbidden City. On the flip side, Shanghai is known for being a glitzy metropolis with shopping opportunities and skyscrapers galore.
There are many things that make Shanghai more alluring to some travelers – and vice versa. So, read on to find out which city offers the best travel experience for you.

Unlock Our GREATEST Travel Secrets!
Sign up for our newsletter and get the best travel tips delivered right to your inbox.
Shanghai vs Beijing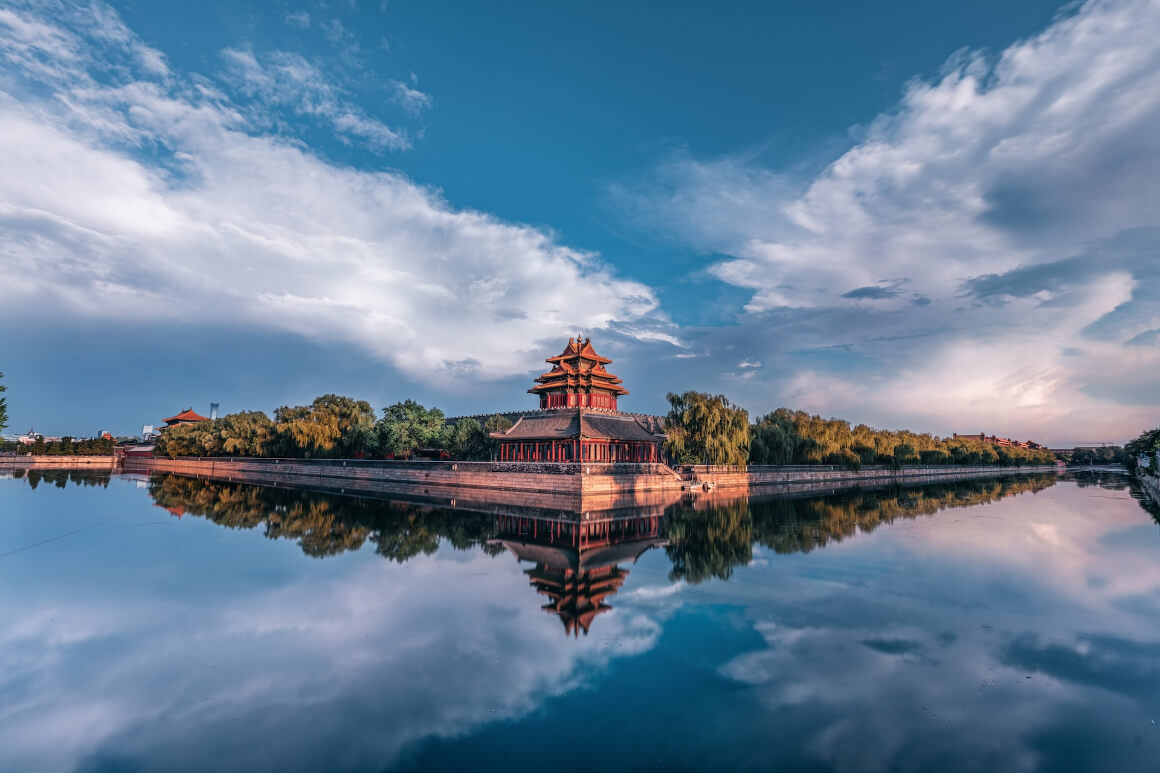 As two of the most popular cities to visit in China, it's not exactly easy to pit Shanghai and Beijing! But hey, a deep dive into each city will make it easier to plan your itinerary, right?
Shanghai Summary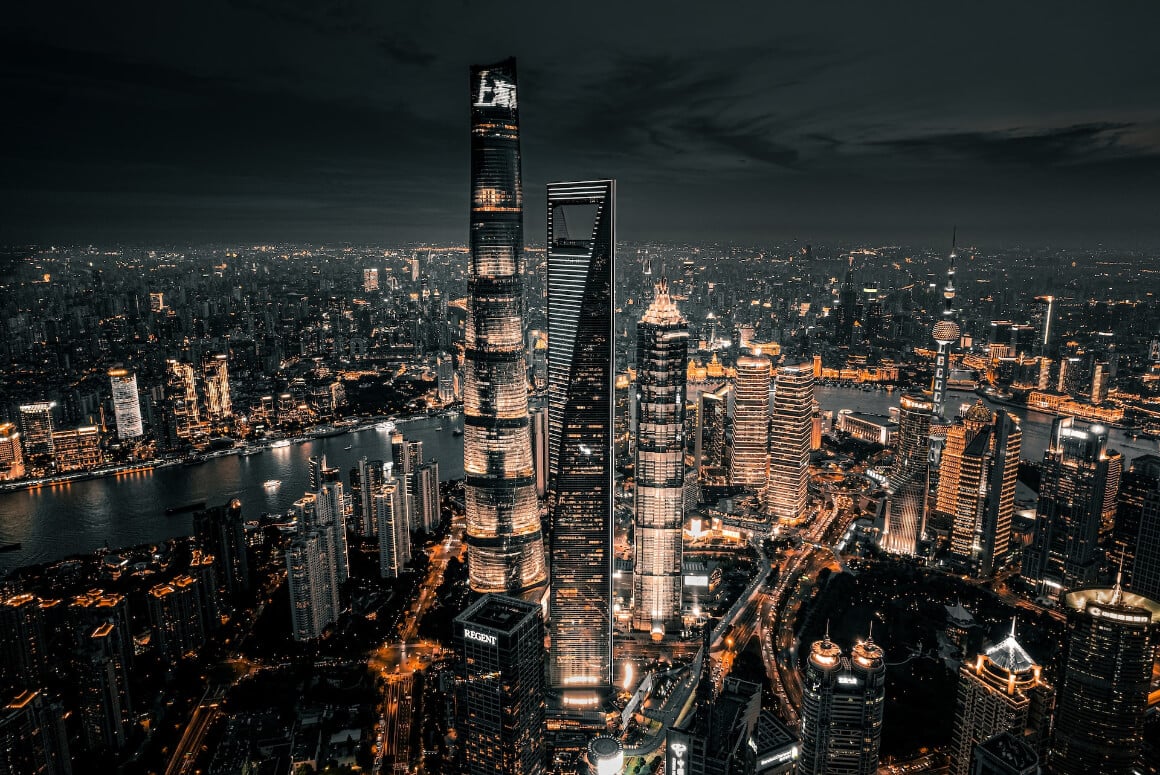 As one of the most populated cities in China, Shanghai covers around 1,500 square miles, making it the 8th biggest city in the world. It's even bigger than Toronto!
Shanghai is famous for its high-rise buildings, eclectic restaurants, and stores specializing in Qipao (traditional silk gown). It's undeniably more cosmopolitan than Beijing.
Getting there is easy since most major world cities offer direct international flights to Shanghai.
Crowding is inevitable in Shanghai, but you can avoid the traffic by hopping on the metro. It's fast, cheap, and offers easy access to most attractions. Rideshares are also available.
Plenty of accommodation options beckon, from high-end hotels to hostels, bed and breakfasts, and more!
Beijing summary
Spread across 1,600 square miles, Beijing is the largest city in China by area, even though Shanghai has a more concentrated urban population.
Beijing is known for its lavish temples, palaces, gates, gardens, and walls – with the most famous being the iconic Wall of China.
Entering Beijing is quite easy since it's an important international and domestic hub with two huge airports.
The city's main forms of public transportation include buses, subways, and taxis. Beijing's inexpensive subway system is set to become the largest in the world, so getting around is a breeze.
Beijing is undeniably more affordable than Shanghai, so you'll have plenty of hotels or bed and breakfasts to choose from – even if you're on a budget!
Is Shanghai or Beijing Better?
Should you visit Shanghai or Beijing? Here are the main travel factors to make it easier for you to decide!
For Things to Do
I'm sure you must have seen these gorgeous pictures of Shanghai's skyscrapers glittering away on social media! If it's the nightlife that you're after, then Shanghai totally takes the cake when it comes to world-class pubbing, dining, and clubbing.
As one of the fastest-growing cities in the world, Shanghai is perfect for soaking up that distinct big-city vibe. It's also home to historical landmarks like the Yu Garden, the City God Temple, and the Bund.
One of the best places for taking in the sights is from the Oriental Pearl TV Tower where you can see the city from the 'Space Module' which basically refers to an observatory set at over 1,000 feet above ground level.
Breathtaking city vistas and urban activities abound in Shanghai but it's best suited to indoor travelers, especially those looking to experience the city's culinary, cultural, and seemingly endless opportunities.
Now, if it's outdoor pursuits that you're after, Beijing may have just what you need. Offering a delightful blend of city and country-style living, the capital is especially known for the Great Wall. This landmark offers spectacular hikes up centuries-old steps, punctuated by amazing views of the surroundings.
One of the best-kept secrets in Beijing is no doubt its many river and lake activities. Whether you're into white water rafting or simply want to enjoy a relaxing ride in a Dragon Boat, the city's certainly got you covered.
Feeling peckish? Be sure to check out the Wangfujing Night Market, offering a wide assortment of classic Chinese delicacies.
You'll also find more than your fair share of nightlife in Beijing. Head over to the Sanlitun area where you can party the night away alongside ex-pats and young Chinese professionals. KTV (karaoke bars) are especially popular in the city, although groups are usually given their own private rooms to warble their hearts out!
Winner: Beijing
For Budget Travelers
There's no denying that Beijing is the more affordable option when comparing Shanghai and Beijing, mainly because it has heaps of cheap hostels and guesthouses to choose from. You won't need to spend a fortune on food either since the city is teeming with street food vendors.
With plenty of high-end and international hotels under its belt, Shanghai has a reputation for being one of the most expensive cities in mainland China. Having said that, it's still possible to find an affordable place to stay, especially if you favor districts like Zhabei and Jing'an.
China uses the Chinese Yuan currency, which is weaker than the Euro or USD.
Shanghai is a classic big city, with plenty of high-rise hotels and condos offering deluxe amenities. Beijing has a diverse mix of hotels, hostels, and homestays. A centrally located hotel may cost around $110/night in Shanghai and $80/night in Beijing.
The subway remains the main mode of transportation in both Shanghai and Beijing. You can also travel by taxis, buses, and trolleybuses. Expect to spend around $30 for a monthly pass in Beijing and $28 in Shanghai.
While the price varies based on what you're ordering, eating out in Shanghai can set you back around $7/person in a mid-range Beijing restaurant vs $10/person in Shanghai.
Domestic beer costs just over a dollar in both Shanghai and Beijing while imported brands run for around $4.50.
Winner: Beijing
Small Pack Problems? 😉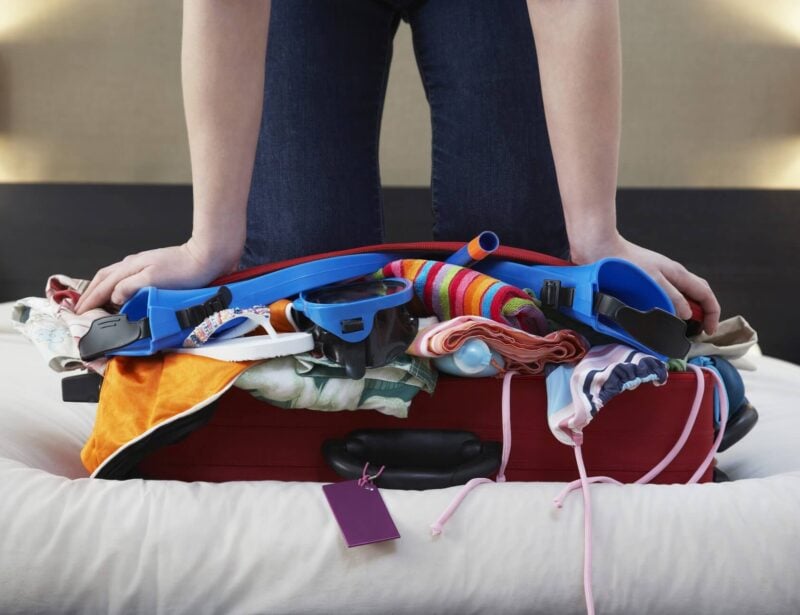 Wanna know how to pack like a pro? Well for a start you need the right gear….
These are packing cubes for the globetrotters and compression sacks for the real adventurers – these babies are a traveller's best kept secret. They organise yo' packing and minimise volume too so you can pack MORE.
Or, y'know… you can stick to just chucking it all in your backpack…
Get Yours Here
Read Our Review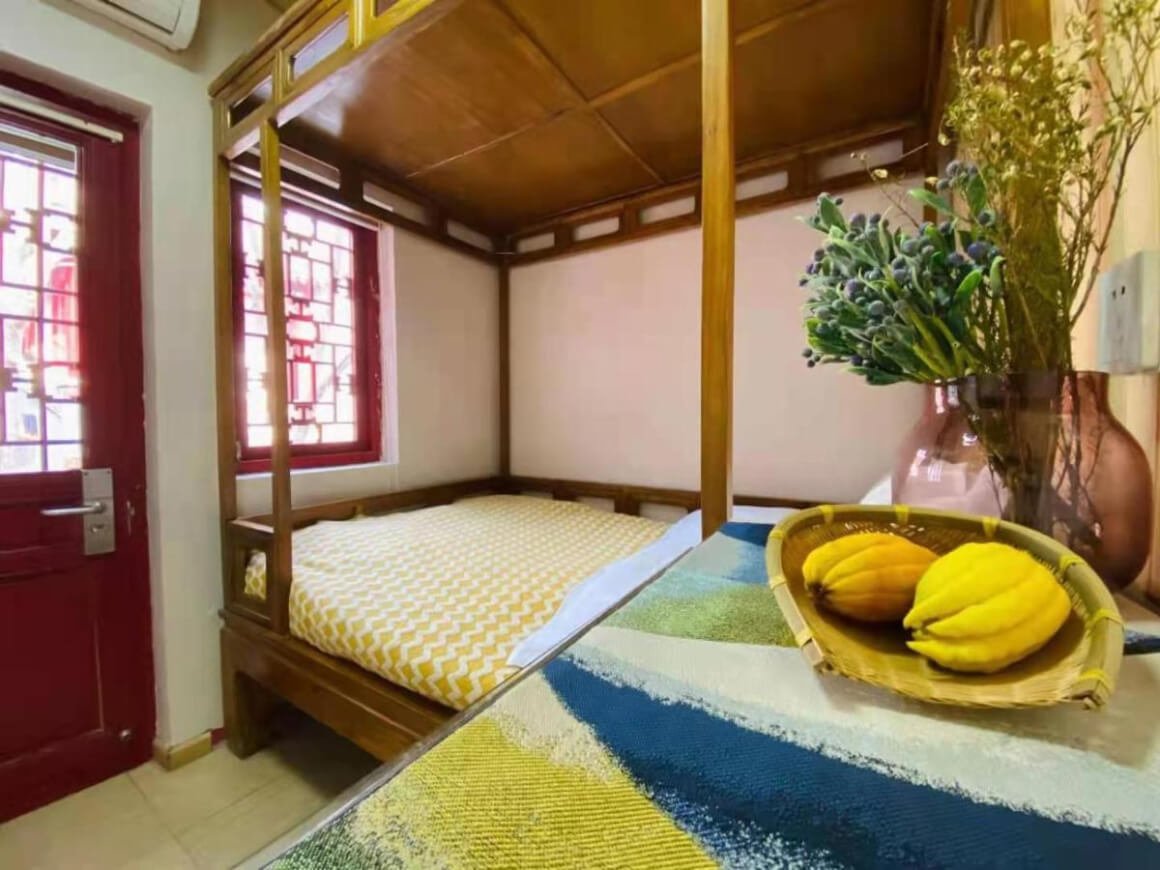 Here's a charming hostel that ticks all the boxes when it comes to affordable accommodation in Beijing! Offering dormitories and private rooms, this space features a bar, library, and bicycle rental in the heart of the city.
For Couples
If you're having a hard time deciding between Shanghai and Beijing for a romantic vacation, I must say that both cities lend themselves beautifully to couples.
Shanghai is especially known for being one of the most romantic destinations in China, with its sparkling skyline, and lush gardens. Plenty of date activities beckon, with refined restaurants, art galleries, clubs, and river cruises. With hidden temples and leafy boulevards, the city has heaps of gorgeous spots like the glittery promenade bordering the Bund River.
Owing to its high concentration of hotels, Shanghai also offers various types of spa experiences- perfect for couples looking for a pampering experience!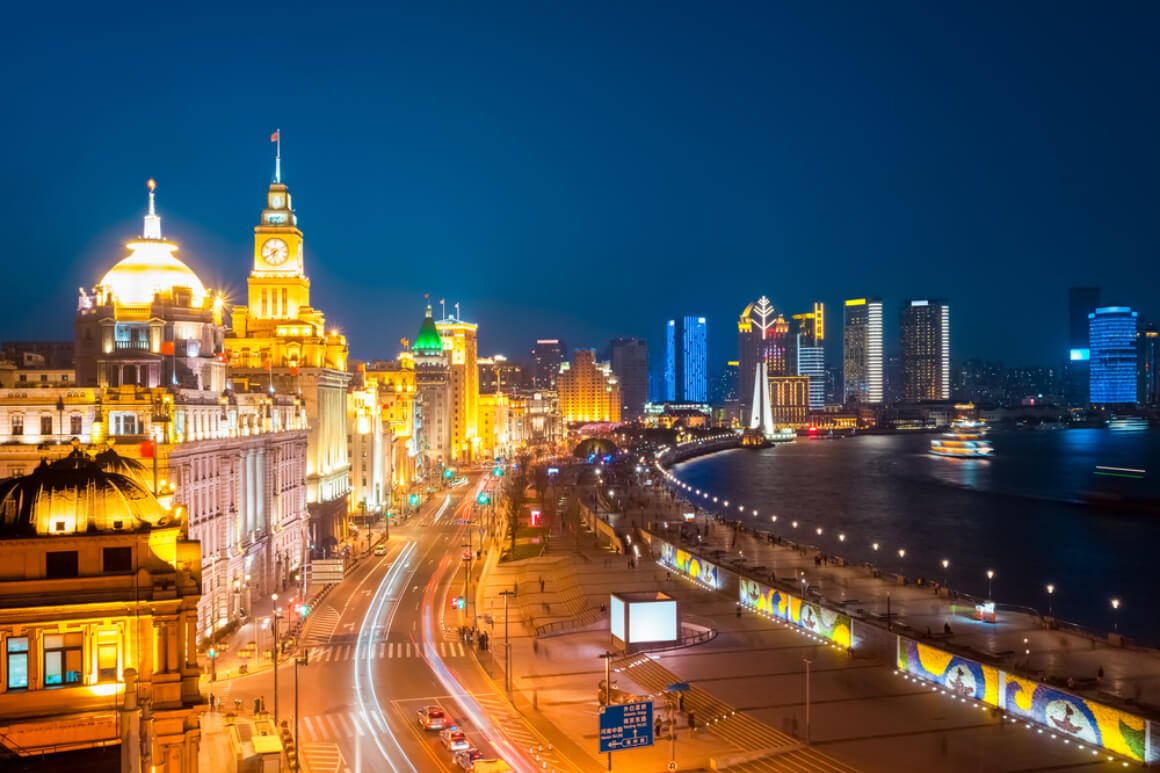 Unlike Shanghai, Beijing is more suited to younger couples in search of adventure. If your idea of romance is watching the sunset from the hilltop, then Beijing's got your name written all over it! It's also the ideal destination for taking in the local culture and heritage.
Outdoorsy travelers totally have it made with a multitude of scenic treks, climbs, and hikes dotted throughout the city. In addition, venues like the Forbidden City's Palace Museum and the Summer Palace lend themselves quite well to afternoon dates.
Winner: Shanghai
Set in an 88-story building, the Grand Hyatt Shanghai offers refined rooms with marble bathtubs. After exploring the city, enjoy a dip in the indoor Sky Pool or treat yourself to a body treatment at the Club Oasis Spa.
For Getting Around
Both Shanghai and Beijing have great public transportation options for exploring the cities and rural areas. The networks include buses, subways, trolley buses, rideshares, and waterways.
The cities are also home to some of the best metro systems in the world – but is Shanghai or Beijing better? Well, we'd have to say that Shanghai's system is arguably better, mainly because its metro lines easily connect the city to Suzhou, Hangzhou, Hong Kong, Beijing, and water towns by regular or bullet trains. You can even experience what it's like to ride the fastest train in the world by hopping on the Maglev from Pudong Airport.
In addition, Shanghai is a super walkable city since various attractions lie within its vibrant center. With just a quick stroll, you can check out various points of interest like the Grand Theatre, the Shanghai Museum, and more.
Beijing's subway system is known for being extremely crowded during rush hour, but the city does have 22 subway lines that connect the city's top attractions. Get on Subway lines 1 and 2 to explore places like the Lama Temple, the Drum Tower, the Forbidden City, and major shopping hubs like Wángfujing.
Unlike Shanghai, you'll need to take the bus or train to explore the top sights in Beijing since most of them lie far from the city center.
Winner: Shanghai
For a Weekend Trip
If you've only got a weekend to spare, rest assured that both Beijing and Shanghai offer plenty to do in just two days.
Having said that, Shanghai has plenty of attractions packed within its bustling center, so you'll find heaps of places within walking distance of each other.
Beijing's attractions are more spread out and you'll definitely need to hop on some kind of transportation to explore the best sights. For example, only a short stroll separates Shanghai's City of God Temple from the Yu Garden, while Beijing's Great Wall lies nearly two hours from the Forbidden City. It goes without saying that two days isn't enough to explore all those amazing sights that await in Beijing.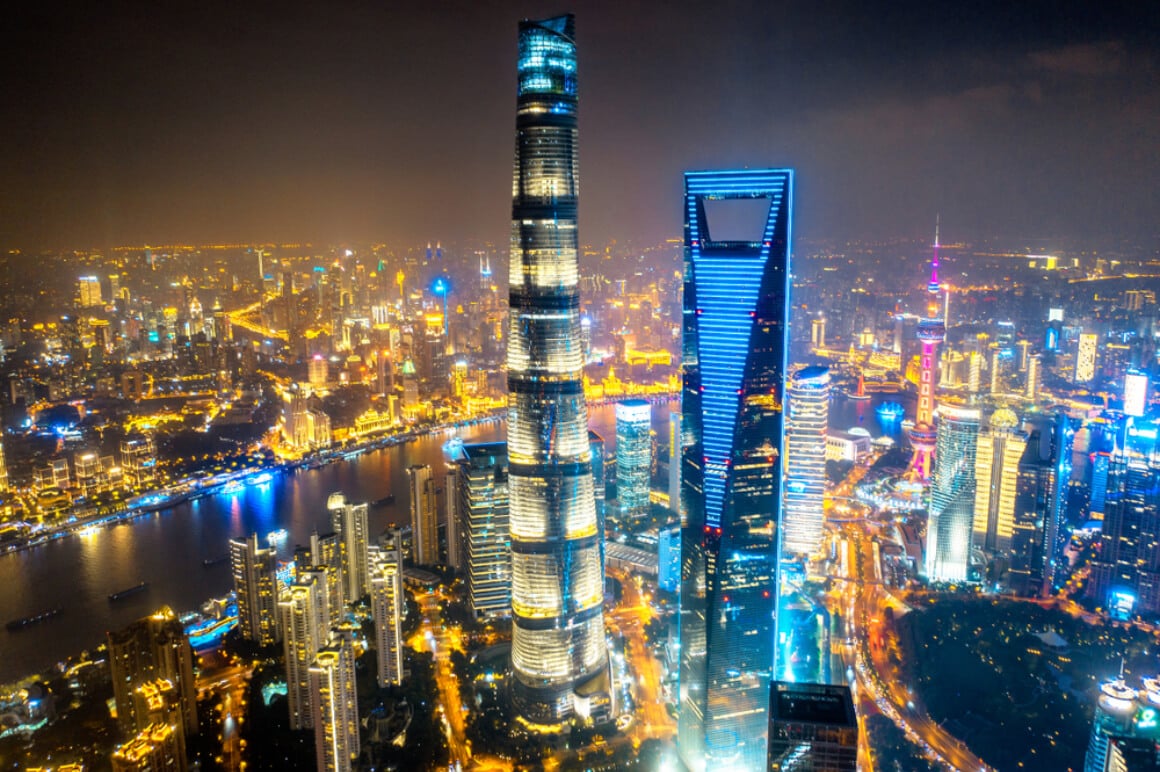 Additionally, Shanghai is known for hosting cultural events during the weekends. It's also a prime destination for concerts, karaoke parties, and world-class shows by local and international artists alike.
In my opinion, one of the best ways of experiencing Shanghai's incredible skyline is by heading to the very tip of the World Financial Center, the 5th tallest building in the world. If you're feeling particularly daring, head over to the 100th floor where you will find the iconic Sky Walk, equipped with three transparent walkways made of glass.
Winner: Shanghai
For a Week-Long Trip
There's no doubt that Shanghai offers plenty to keep you busy over the weekend. But if you're wondering whether to visit Shanghai or Beijing for an entire week, Beijing certainly wins the prize!
China's political and cultural hub, Beijing is overflowing with an assortment of activities for just about every type of traveler!
Foodies will no doubt enjoy munching the week away in Beijing. Because it has such a large community of ex-pats, Shanghai's food scene has been slightly westernized over the years. Even though traditional restaurants are still very much alive in Shanghai, Beijing definitely wins by a landslide if your idea of a perfect week is to delve deep into the street food scene. You'll also find more old-fashioned family-owned restaurants in Beijing.
Beijing is famous for the Great Wall, but you'll also find plenty of hidden treasures speckled throughout the city. Look for the No.65 doorway in Dongcheng District's Dongsi Shisitiao where you'll find one of the rare few Mao-era murals that still exist in the city.
In addition, Beijing is known for having some of the weirdest museums in the world- perfect for an afternoon of unique discoveries! If you're interested in the local history, you can also visit the many imperial gardens and mausoleums dotted throughout the city, including the Qing Tombs, the Ming Tombs, and Beihai Park.
Winner: Beijing
Visiting Shanghai and Beijing
Trying to choose between Shanghai and Beijing? Well, why pick one when you can have both, right? Owing to China's excellent transportation system, it's quite easy and safe – not to mention cheap – to travel from Shanghai to Beijing and vice-versa.
The quickest way of getting from one city to the other is to fly between Shanghai Pudong International Airport and Beijing Capital International Airport in 2.30 hours.
The main airline carriers for direct flights between Shanghai and Beijing are Hainan Airlines, Air China, and China Eastern Airlines. Over 500 flights connect these two cities weekly. Tickets usually cost between $70 and $90, depending on the airline and time of year.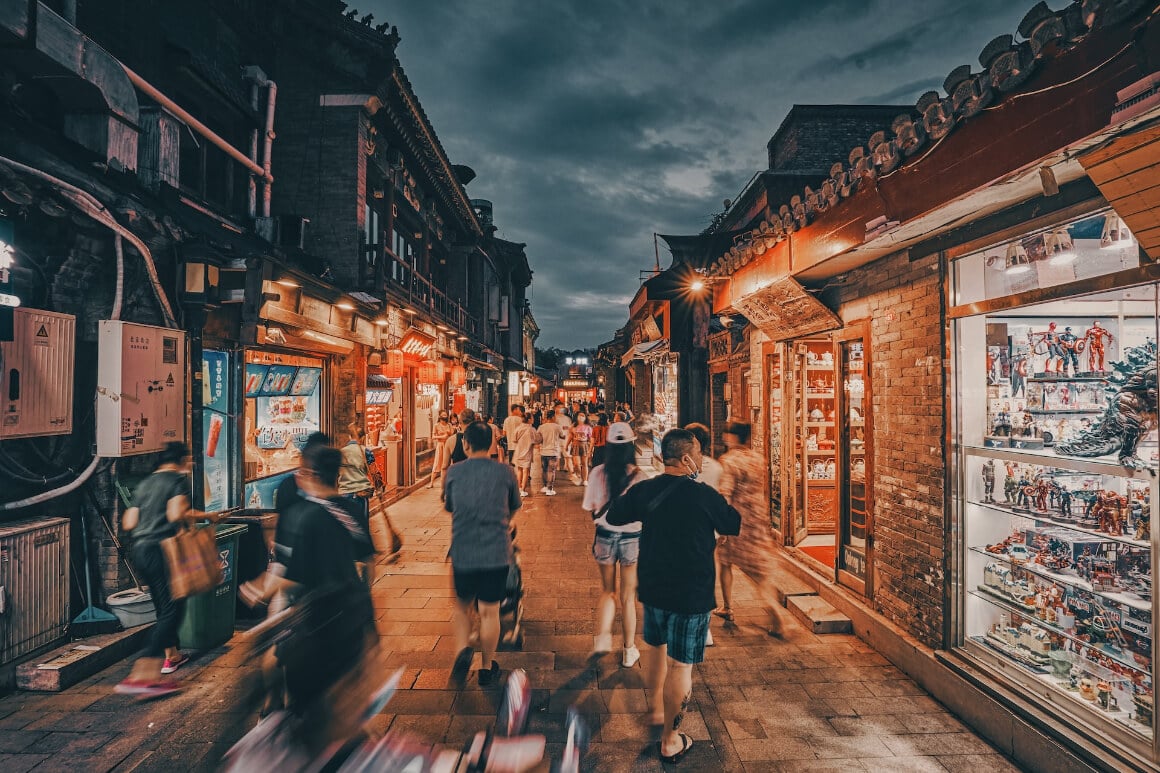 Flying may be the quickest way of getting from one city to the next but the most popular option by far is by bullet train. There are over 30 pairs of direct trains connecting Shanghai to Beijing each day, with a travel time of 4.5 to 6.5 hours. You'll need to budget around $80 for a second-class seat, $130 for a first-class one, and $275 for business class.
A more affordable option would be to take an overnight sleeper train that'll take you from Shanghai to Beijing (and vice versa) in 12 – 22.5 hours for around $50.
If you've got plenty of time to spare, you can always rent a car and embark on a 13-hour-long scenic road trip. There are plenty of great sights along the way, including Nan Lake and the Jiashan Xitang Ancient Town Scenic Area.
Is This the Best Backpack EVER???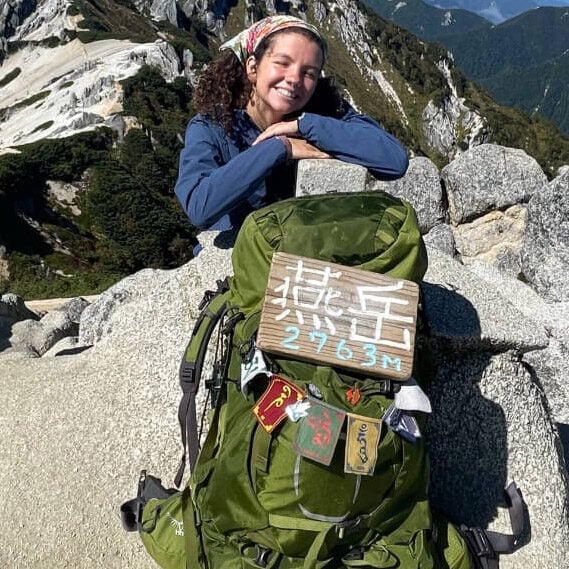 FAQs About Shanghai vs Beijing
Final Thoughts
Shanghai and Beijing are the two biggest cities in China – not to mention the two most famous! Still, these two places have their own vibe and defining characteristics.
An ancient city known for its many cultural landmarks, Beijing stands as the country's cultural and political hub while Shanghai is known for being an ultra-modern metropolis with a thriving financial district.
All in all, when comparing Shanghai and Beijing, Beijing tends to take precedence over Shanghai mainly because of its authenticity, lower cost of living, and abundance of outdoor exploits. If it's indoor pursuits that you're after, then Shanghai with its high-end shopping venues, westernized elements, and futuristic skyscrapers will undoubtedly live up to your expectations.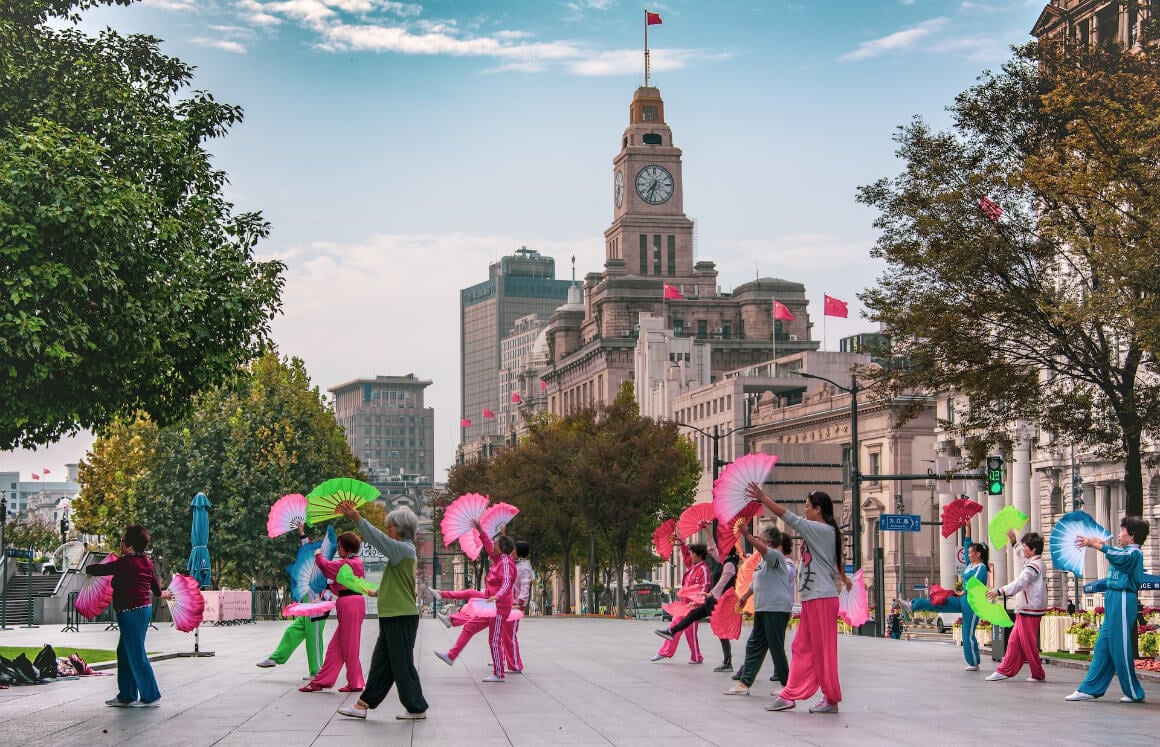 ALWAYS sort out your backpacker insurance before your trip. There's plenty to choose from in that department, but a good place to start is Safety Wing.
They offer month-to-month payments, no lock-in contracts, and require absolutely no itineraries: that's the exact kind of insurance long-term travellers and digital nomads need.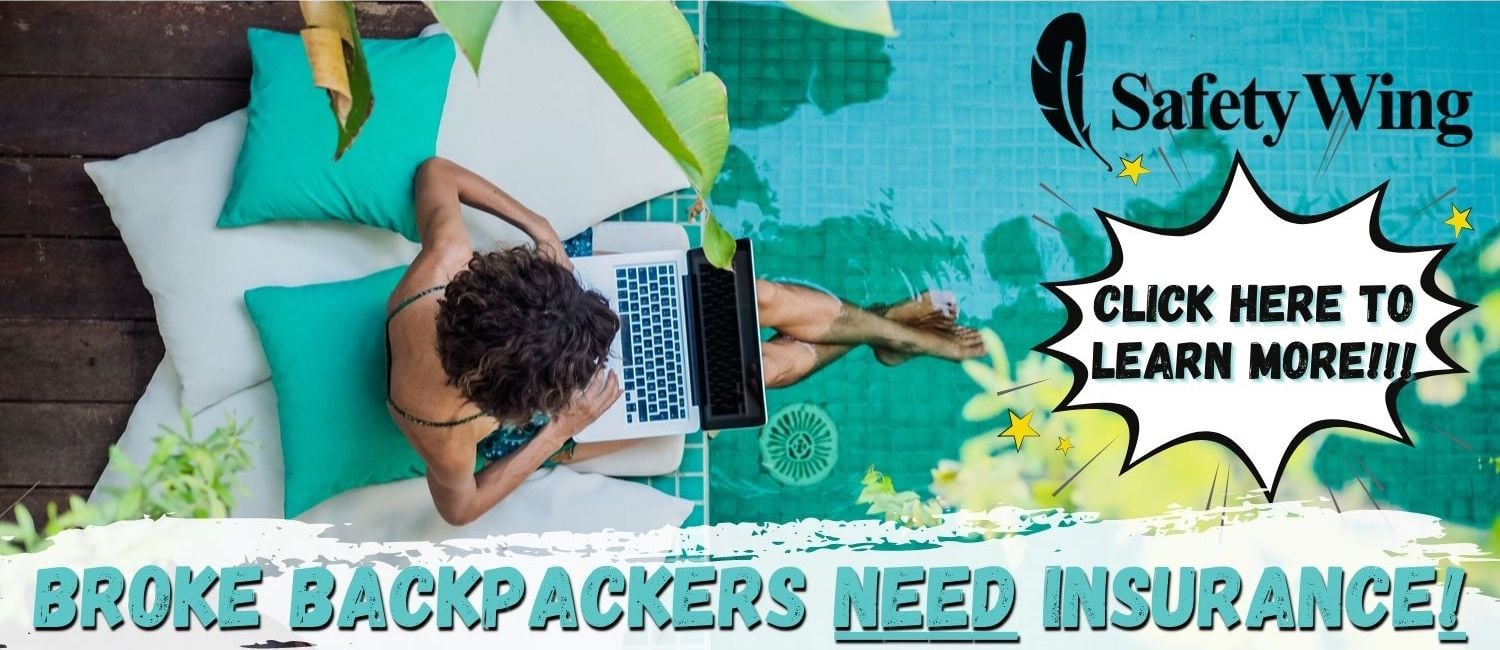 SafetyWing is cheap, easy, and admin-free: just sign up lickety-split so you can get back to it!
Click the button below to learn more about SafetyWing's setup or read our insider review for the full tasty scoop.
---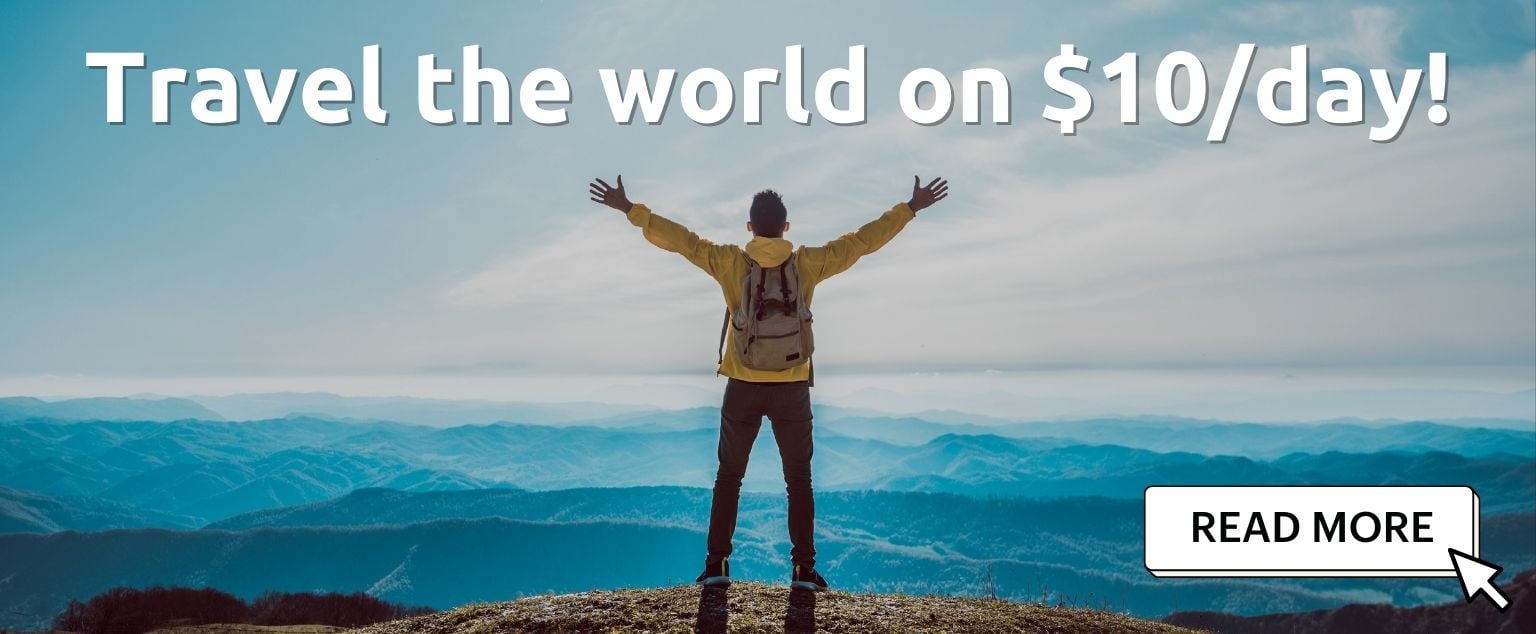 And for transparency's sake, please know that some of the links in our content are affiliate links. That means that if you book your accommodation, buy your gear, or sort your insurance through our link, we earn a small commission (at no extra cost to you). That said, we only link to the gear we trust and never recommend services we don't believe are up to scratch. Again, thank you!