Beijing is a fascinating city, a mix of ultramodern architecture, ancient history, and delicious and unusual cuisine. Remnants of Chinese history from the Ming and Qing dynasties are clearly on show in a city that has a past dating back more than 3,000 years.
When you've explored sites like the incredible Forbidden City, Great Wall of China, Imperial Palace and Tiananmen Square, there are a number of natural spots and green spaces just waiting to be discovered around Beijing city too. There's everything you could want from a vacation here!
In this article, I'll show you some of the top Beijing attractions and best places to visit in Beijing. I've looked at all of the many cool attractions in Beijing and selected my favourites so that you can plan your trip quickly and easily.
So, let's check out the best places to stay in Beijing!
Need a place quick? Here's the best neighbourhood in Beijing:
BEST AREA IN BEIJING
Xidan / Xisi
Just west of the Forbidden City in Xicheng District, you'll find these two neighborhoods – Xidan and Xisi. The former being a bustling shopping malls and commercial area and the latter is quieter and dotted with old public buildings, temples, and winding hutong alleys filled with artsy hangouts and home-grown cafes.
Places to visit:
Enjoy a cultural tradition of watching a Beiing Opera performance at the Mei Lan Fang Grand Theatre
Visit a reconstruction of one of the original paifangs in the middle of the Xidan Culture Square
Gaze on the Miaoying Temple Whita Dagoba from the rooftop terrace at Bear Brew
These are the BEST Places to Visit in Beijing!
Not only have I taken the stress out of finding the MUST SEE Beijing attractions and consolidating them all here, I've also found the most epic places to stay in Beijing for you as well.
Check out my accommodation recommendations before heading on down to number 1 and beyond!

Unlock Our GREATEST Travel Secrets!
Sign up for our newsletter and get the best travel tips delivered right to your inbox.
#1 – The Forbidden City and Imperial Palace Museum – One of the most amazing places in Beijing
Visit the largest palace complex in the world
Discover centuries of China's history
One of the most iconic landmarks in Beijing
Why it's awesome: The Forbidden City was built in the early 15th century and it's a true historic treasure and a must-see on any Beijing itinerary! The largest palatial structure in the world, and one of the best-preserved in China, it's the perfect place to learn more about the Ming and Qing dynasties.
You'll need a few hours to do this place justice, as it's packed with imperial gardens, stunning architecture, and living quarters of former emperors. The one downside of this cool place is that because it's arguably China's number one attraction it can get pretty busy! I'd recommend getting there first thing in the morning.
What to do there: The Forbidden City is so huge that it's probably a good idea to have some sort of guide or join one of the Beijing tours. Whether you choose a real human or an audio guide, that's up to you.
But otherwise, you'll be wandering around not knowing what's going on and you might miss some of the coolest or most important exhibits in the Imperial Palace Museum!
Your legs are bound to get tired with all the walking, but if so, you can always stop in one of the cafes within the walls! The Forbidden City truly is one of the best places to visit in Beijing.
#2 – Summer Palace – A beautiful and scenic place to check out in Beijing
One of the best-preserved imperial gardens in the world
Take a Dragon Boat out onto Kunming Lake and admire the palace from afar
One of the most famous places in Beijing
Why it's awesome: The Summer Palace is another of the best places in Beijing, as it offers not only a fantastic example of Chinese architecture and ancient art but stunning lake views in a natural setting too!
Like the Forbidden City, you'll need to set aside a whole day to visit the Summer Palace at a leisurely pace. If you're a bit quicker, you can see everything there is in half a day, but you will feel wiped out afterwards! The palace has a rich and vibrant history, and surprisingly it was only restored to its current glory last century.
What to do there: First of all, either take one of the Beijing tours or explore the Summer Palace on your own. There are three main areas to check out, which are the Court Area, the front area of Longevity Hill, and Kunming Lake.
The Longevity Area has the most constructions and is arguably the most impressive, while Kunming Lake is much more peaceful. A highly recommended activity is taking a dragon boat tour on the lake to be dazzled by the palace from afar!
#3 – Beihai Park – A beautiful outdoor place to visit in Beijing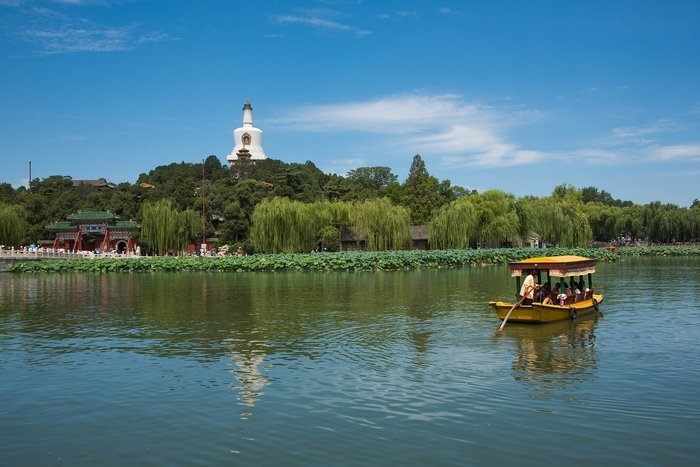 Loved by locals and tourists alike
Skate on the frozen lake in winter
Admire the White Tower Temple, one of the key religious landmarks in Beijing
Why it's awesome: This beautiful park was an imperial garden of the Jin Dynasty in the 12th century, but now it's free for everyone to enjoy. It was listed as a national cultural relic in 1961 but was then closed during the cultural revolution in the 70s.
The reason? Allegedly, it was so that the wife of Chairman Mao could have it all to herself! It's a pretty big park for one person though. More than half the park is taken up by the White Tower Temple and the lake!
What to do there: Beihai Park is one of the hotspots in Beijing for activities. If you fancy a leisurely stroll or cycle along one of the shaded pathways in the park, this is the place for you.
The lake is also a great spot for entertainment, no matter the season. If you're visiting the park in the summer, be sure to take a duck boat out onto the lake and peddle to your heart's content! Visiting in winter?
Well, get your skates on and glide over the ice – amazingly Beijing is cold enough for the lake to freeze over completely!
#4 – The Great Wall of China – One of Beijing's coolest historical sites
Take a hike on one of the longest man-made structures in the world
A fascinating day trip from Beijing
One of the most famous places in Beijing
Why it's awesome: One of the few manmade structures that can be made from space, no trip to Beijing is complete without visiting the Great Wall of China. It's arguably the most iconic, and most beautiful place in China.
I understand that it's a little far out of the city center of Beijing City, but it's well worth taking one of the Beijing tours or making the journey yourself on public transport.
This 5,500km superstructure was created to stop invasions from Nomadic tribes into Chinese territory centuries ago. Now, it's one of the most recognisable landmarks in Beijing, and walking or hiking on the city walls is a must-do activity!
What to do there: Badaling is the closest part of the Great Wall of China to Beijing. Naturally, this makes it the most popular part for tourists, but it has great infrastructure.
If you don't want to hike on the Great Wall, you can enjoy a cable car ride instead. Mutianyu is a little further from Badaling and is as beautifully restored as Badaling but you won't have to face as many crowds.
There are cable cars there too, should you want to see the Great Wall in as easy a manner as possible! Other sections like Huanghua Cheng and Jiankou are reachable from Beijing too.
#5 – Tiananmen Square – Possibly one of the most important places to visit in Beijing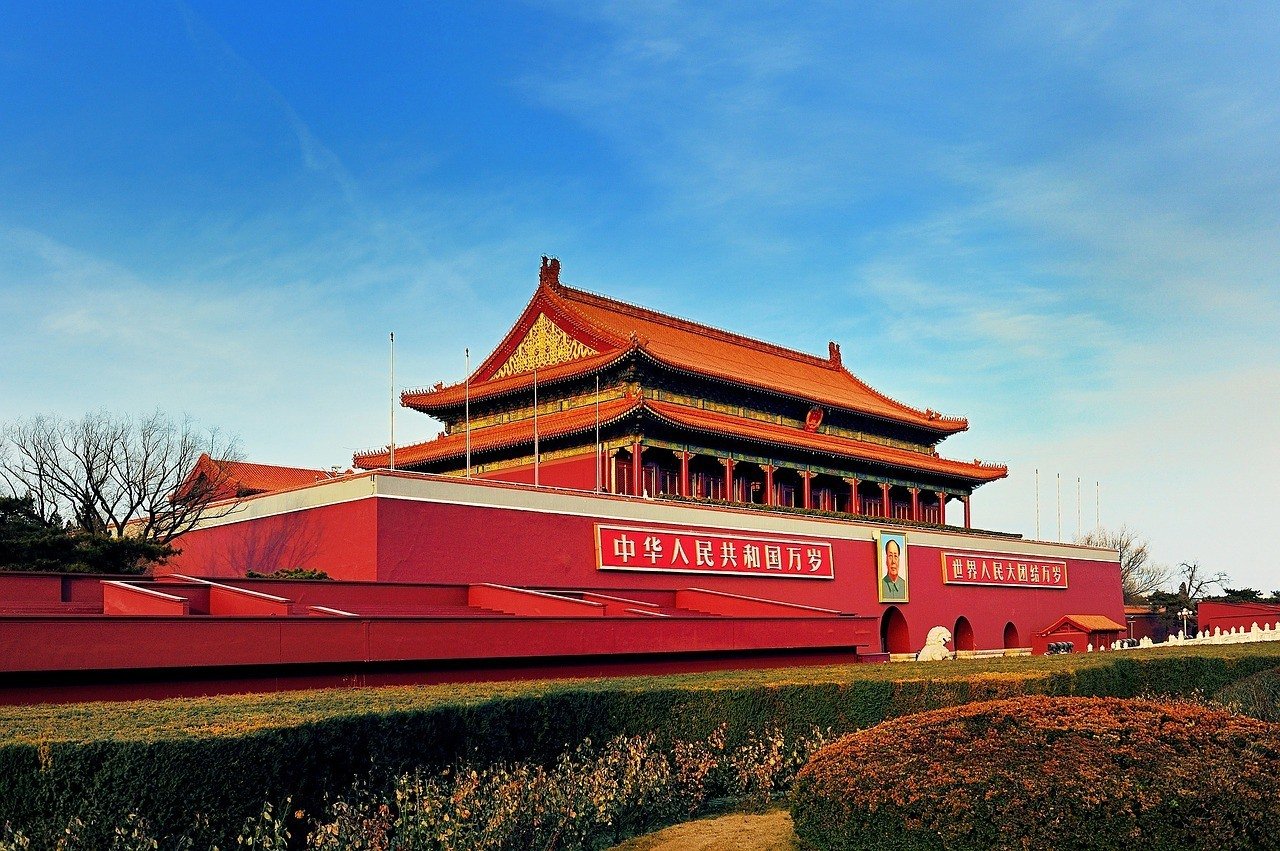 One of the world's largest public squares
Space for over 1 million people!
Admire the architecture surrounding the square
Why it's awesome: Tiananmen Square is rather infamous for the famous tank photo and the protests of 1989 when many people lost their lives.
However, nowadays this huge square is one of the most popular gathering places in the capital, in part due to its huge size.
There's space for over a million people here! It's a Beijing must-see, and the square is centred around the Monument to the People's Heroes. It's also where you'll find the mausoleum of the former Chinese leader, Mao Zedong.
What to do there: Tiananmen Square is one of the best places in Beijing to spend some time just relaxing and people watching.
At the northern end of the square is the Forbidden City, while it's also flanked by the Imperial Ancestral Temple and Zhongshang Park to the left. Take a guided tour or audio tour of the square to learn more about its history and the significance of the monuments in and around one of the best-known landmarks in Beijing!
You can also check out the National Museum of China that flanks the eastern edge of the square.
The National Museum houses exhibits showcasing the historical pieces of art as well as educational exhibits on the Opium Wars, the Sino-French and Sino-Japanese Wars, the founding of the Communist Party. There are some political exhibits in the National Museum, and when reading about politics, remember there are two sides to every coin. You'll find exhibits on the 1911 Revolution, and the Tiananmen Square massacre in 1989 (the government's side of it).
Stay in a hostel nearby so that you can head to the flag-raising event between 7.20 and 7.40 in the morning. It's certainly a spectacle!
#6 – The World Park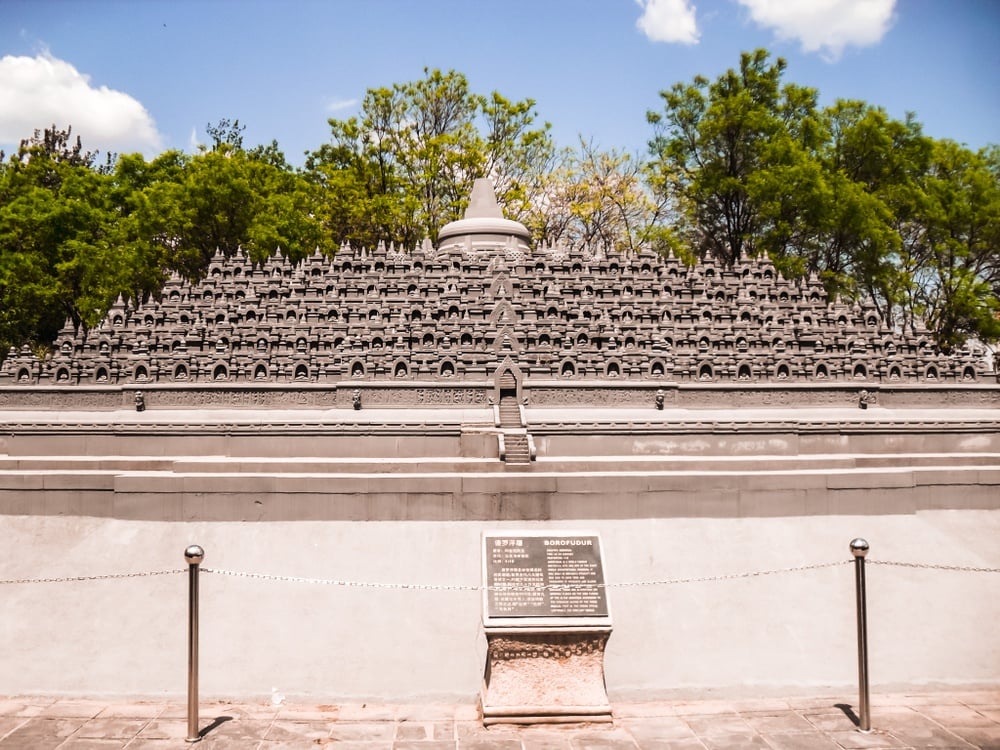 Travel around the world without leaving the city!
Admire some of the world's most famous landmarks in miniature
One of a few unusual things to do in Beijing
Why it's awesome: International travel can prove difficult for Chinese citizens, so the World Park is a solution! Around 10km south of Tiananmen Square and the Forbidden Palace, this is the opportunity to step into another world.
Made up of 4 'oceans' that separate 5 'continents' you can visit some of the world's most famous attractions. These include the Eiffel Tower (of course), London's Tower Bridge, and the Empire State Building. Seeing these cool replications in miniature are really impressive, as the attention to detail is on another level!
What to do there: Visit as many of the attractions as you can! And it's easy to do at the World Park. You can choose to make your way around in miniature speedboats, in battery-operated cars, or aboard the park's monorail system.
Miniature attractions like this are starting to pop up in other Chinese cities like Shanghai, but the Beijing one is definitely worth a visit while you're in town. Make sure you get lots of pictures at this cool and quirky Beijing attraction!
#7 – Ullens Centre for Contemporary Art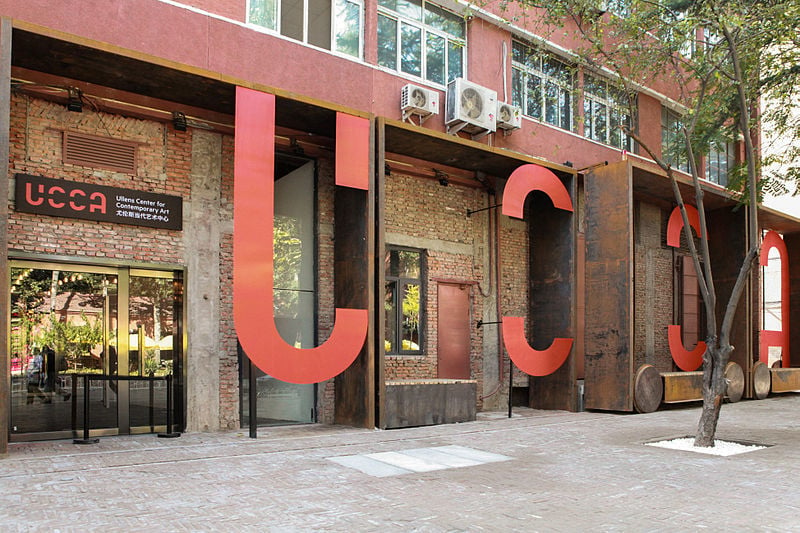 One of the most exciting collections of art in China
UCCA is close to a number of cool galleries throughout the 798 neighbourhood
One of many great Beijing vacation ideas for art lovers
Why it's awesome: Opened in 2007, The Ullens Centre for Contemporary Art is the child of Belgian philanthropists Guy and Myriam Ullens. When they bought it, it was an abandoned military factory, which is pretty cool to begin with.
Now, it's one of the hotspots in Beijing for art, both local and international. There are no permanent exhibitions here – all are on a rotating basis and have a link to Chinese culture. There are lots of other galleries nearby in the 798 Art District, so it's a great neighbourhood to base yourself in if you're into art.
What to do there: Explore Beijing's coolest art gallery to get a deeper understanding of contemporary Chinese culture. You can be safe in the knowledge that when you visit here, you're supporting the local arts scene, and if you want to learn more you can always check out the events calendar.
Yes, UCCA doesn't just showcase art, but it has workshops and talks, and film screenings too! Get it on your Beijing activity, whether you're into art or not!
#8 – Yonghegong Lama Temple – One of the most religious places to see in Beijing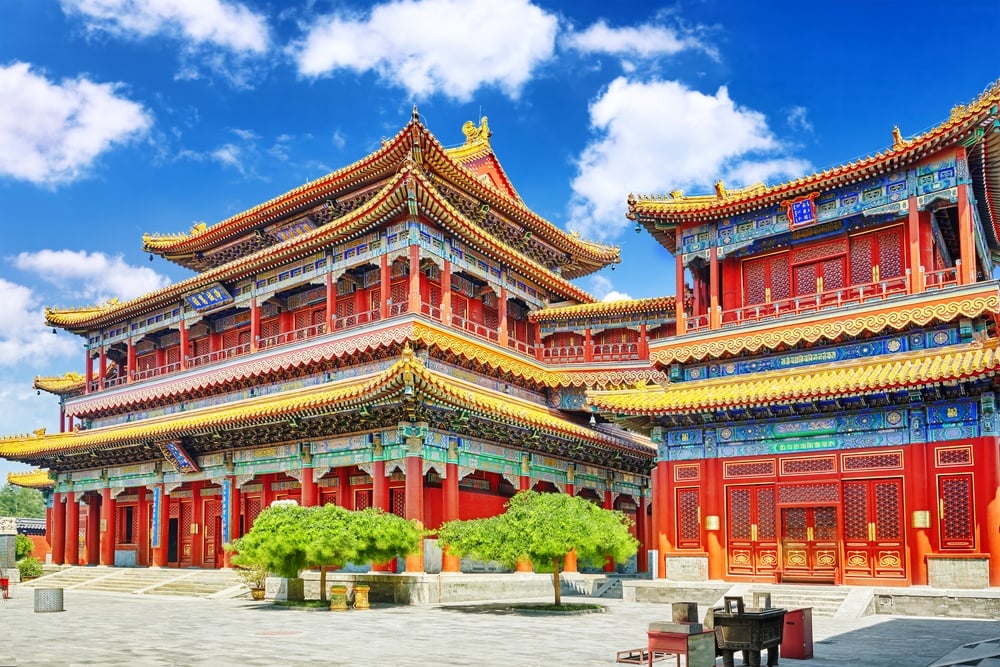 Visit Beijing's premier Tibetan temple
See a combination of Han Chinese and Tibetan architecture
One of the most beautiful attractions in Beijing
Why it's awesome: The incredible and ornate Yonghegong Lama Temple was built for the Yongzheng Emperor in the Qing Dynasty, but at the time he was still a prince.
When the emperor came to the throne, the estate was transformed into a Buddhist temple, which makes it seem more luxurious and grander than your average temple. The temple consists of over 1,000 halls and monk's cells, so you'll need plenty of time to see the whole thing!
What to do there: Since it's the largest and best-preserved lamasery in China, it's probably a good idea to go on a guided tour to learn more about this incredible building. Don't miss the red walls and the stone lions in the entrance courtyard, before heading into the building itself.
Other important areas that you shouldn't miss in the temple include the stunning Hall of Harmony and Peace, the Devaraja Hall, and the Pavilion of Ten Thousand Happinesses!
#9 – Shichahai – A very cool place to go in Beijing for a day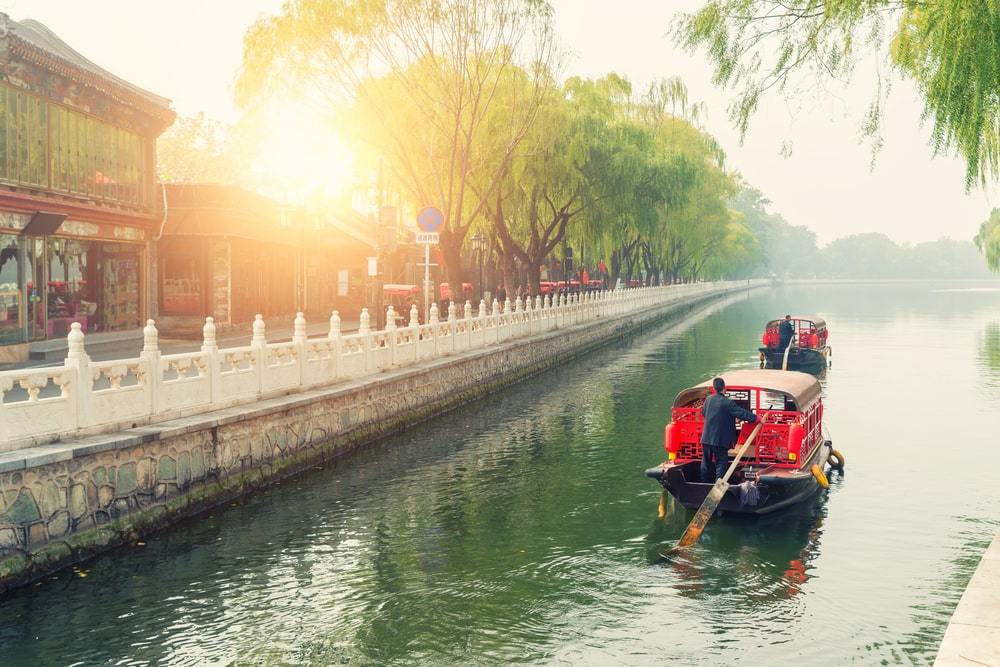 Explore the three lakes of Shichahai
Try some tasty street food
Enjoy people watching from the cool shade under a willow tree
Why it's awesome: This beautiful and picturesque area in northwest Beijing is one of the most scenic spots in the city. The main reason for Shichahai is to stroll around the 3 lakes, otherwise known as the Front Sea, the Back Sea, and the West Sea.
The lakes' shores are peppered with some cool points of interest, including local temples, houses with traditional courtyards, and some of the best places to eat in Beijing if you're into street food!
Some of the most important works of architecture on the lake include Gong Wang Fu, Chung Wang Fu, and the former residence of Song Qing Ling.
What to do there: Shichahai is the perfect place to escape Beijing's hustle and bustle, so try not to do too much. One of the nicest things to do in the peaceful and quiet area is sit in the shade of a willow tree and decompress.
You can also take a pedicab around the hutongs in the area, a cool way to see the sights!
Feeling brave? The street food stalls here sell a whole manner of unusual dishes, including sheep tripe! If you need the courage to try something like that, you can always have a couple of beers at Houhai Bar Street first!
#10 – China Watermelon Museum – One of the more unique places to visit in Beijing
Learn about one of the heaviest watermelon producing regions in the world
Find out about the history and future of watermelons (they're going into space, apparently)
One of the most unusual things to do in Beijing!
Why it's awesome: So, let's end with something a little unusual. Everyone has Tiananmen Square, the Great Wall, and the Forbidden City on their Beijing itinerary, but how many people can boast of going to the watermelon museum?!
There's a method to the madness though, The countryside south of Beijing is one of the largest watermelon producers in the world, so it makes sense that you come here to learn more about it.
Head to the little township of Panggezhuang for a unique, futuristic, and downright bizarre fruity experience!
What to do there: Unfortunately, there are no explanations here in English, but this is an unusual opportunity to immerse yourself in a totally unique attraction.
You can see wax watermelons from around the world and learn about their history. The neon lights work perfectly on the exhibition that shows the melons up in space!
It's not all about wax melons, oh no. You can also head outside to see real watermelons growing. You can enjoy all this to the instrumental from Titanic, which plays on loop. Don't miss this utterly weird attraction when visiting Beijing!
Get insured for your trip to Beijing!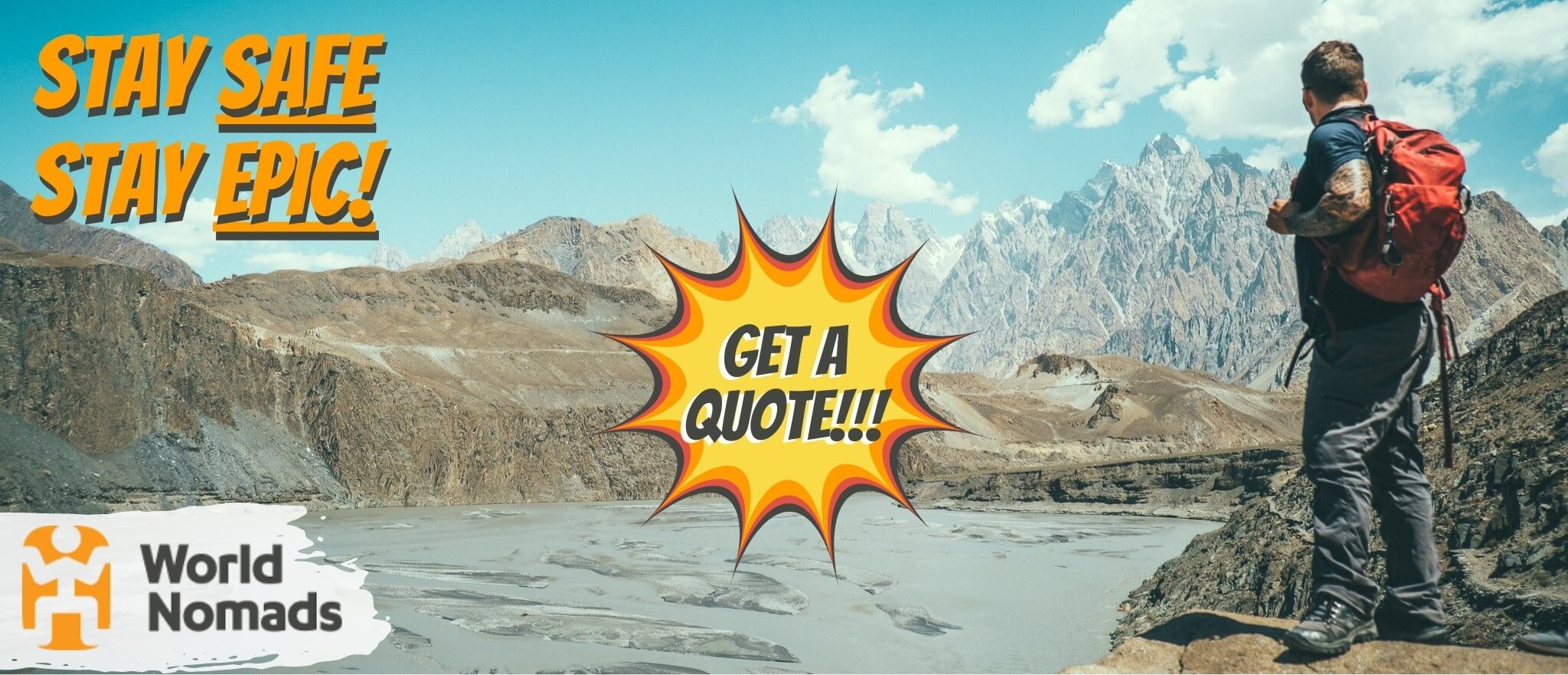 World Nomads' mission is to support and encourage travellers to explore their boundaries. They offer simple & flexible travel insurance, and safety advice to help you travel confidently.
They've been doing it since 2002 – protecting, connecting, and inspiring independent travellers just like you.
Get a quote below or read our in-depth review!
World Nomads provides travel insurance for travelers in over 100 countries. As an affiliate, we receive a fee when you get a quote from World Nomads using this link. We do not represent World Nomads. This is information only and not a recommendation to buy travel insurance.
FAQ on the Best Places to Visit in Beijing
Find out what people want to know about the best places to visit in Beijing
Final Thoughts on Places to Visit in Beijing
So, that concludes my guide to the best places to visit in Beijing. I hope you've found this article useful and helpful when it comes to planning your trip.
Although the Forbidden City is undoubtedly one of the highlights of a visit to the Chinese capital, I hope that I've shown you that there's more to the city and that.
It's clear that as well as historical sites, interesting museums, and sprawling parks, the city has its fair share of unusual attractions too, which will add a bit of quirkiness to your trip when added to your Beijing itinerary.
As well as seeing the best that Beijing has to offer, I hope my list has given you a bit of insight on how to see the city like a local, and you're able to make the most of a few off-the-beaten-track attractions.
Whatever you choose to do, I hope you have a great time in Beijing!
---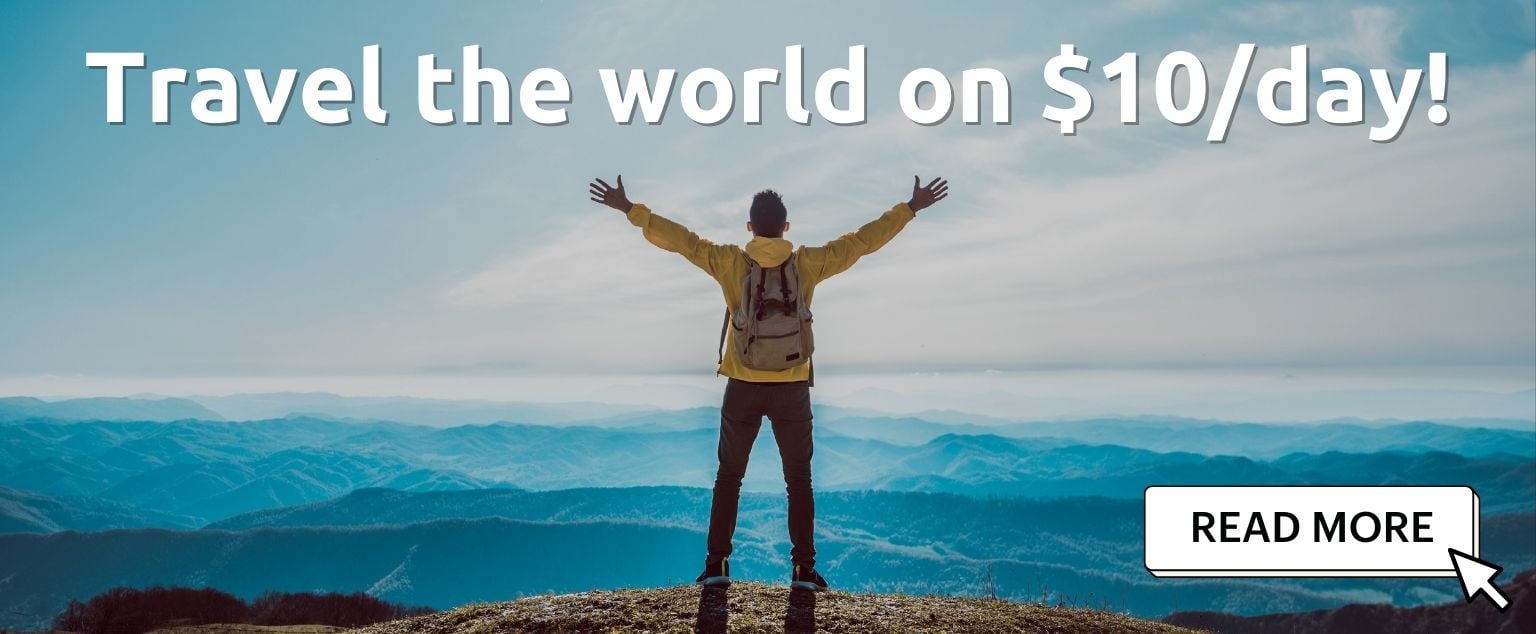 And for transparency's sake, please know that some of the links in our content are affiliate links. That means that if you book your accommodation, buy your gear, or sort your insurance through our link, we earn a small commission (at no extra cost to you). That said, we only link to the gear we trust and never recommend services we don't believe are up to scratch. Again, thank you!