Say hello to the land of ancient traditions and otherworldly landscapes! China is a country rich in history, culture, and natural wonders where fond memories are an absolute certainty.
A country like no other, China is home to over 1.4 billion people. Not only is it one of the most unique countries in the world, but it's also the 4th biggest!
You may be thinking, a country of this size and magnitude is bound to have no shortage of beautiful places. Well, you're right! Narrowing this list down to just 15 places was a mission in itself. But I've done it so that you don't have to.
From vibrant cities to remote mountain villages, tourist favourites, and off-the-beaten-track gems, this bucket list of the 15 most beautiful places in China will inspire you to discover its diversity.
1. Beijing
Start your Chinese adventure in the bustling capital city of Beijing, a UNESCO World Heritage site. There is no shortage of great places to stay in Beijing, it should be everyone's first stop in the land of the red dragon.
The city boasts a rich history dating back to ancient times and was officially established in the 13th century during the Yuan Dynasty. Since becoming the capital, Beijing has been the political and cultural centre of the nation. It captivates travellers from across the globe with its majestic palaces and historic landmarks.
You can look forward to exploring the extraordinary Great Wall of China, a sterling testament to human ingenuity, and witnessing the grandeur of the Forbidden City. It makes for a great full-day tour from Beijing. Not to mention, wandering through the ancient alleyways of the hutongs, for a unique shopping expedition.
You should definitely take a moment to relax in one of the city's many enchanting parks and gardens while in Beijing as well. My personal favourite is Jingshan Park. Here you can enjoy a peaceful escape with friends and loved ones while marvelling at the breathtaking, panoramic vistas of the city skyline.
2. Xi'an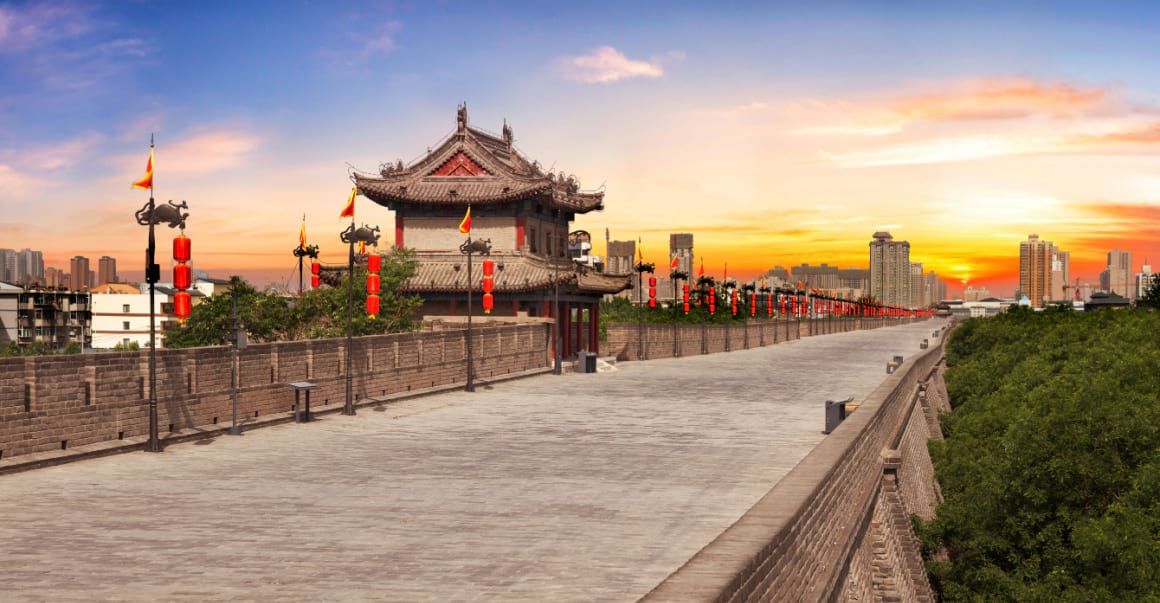 Uncover the secrets of Xi'an with a journey through its fascinating, ancient streets. This city is positively brimming with historical wonders and surrounded by magnificent mountain landscapes.
This makes it an essential destination for every adventurous backpacker. Best of all, there's a plethora of pocket-friendly accommodations to choose from.
During my time there, I was absolutely blown away by the vibrance of the city's Muslim Quarter and the archaeological wonder that is the Terracotta Army. An absolutely essential visit for anyone backpacking China.
If you're planning a visit, I absolutely implore you to have a cycle around its ancient walls. It's an experience you won't forget anytime soon. Without a doubt, one of the top 10 places to visit in China.
You should also get better acquainted with the iconic Drum and Bell Towers and take a stroll along the cobblestone streets of Xi'an's historic Old Town. The fusion of traditional and modern cultures you can soak up there is nothing short of magical. You should relish the chance to savour its authentic, affordable Chinese cuisine.

Unlock Our GREATEST Travel Secrets!
Sign up for our newsletter and get the best travel tips delivered right to your inbox.
3. Yangshuo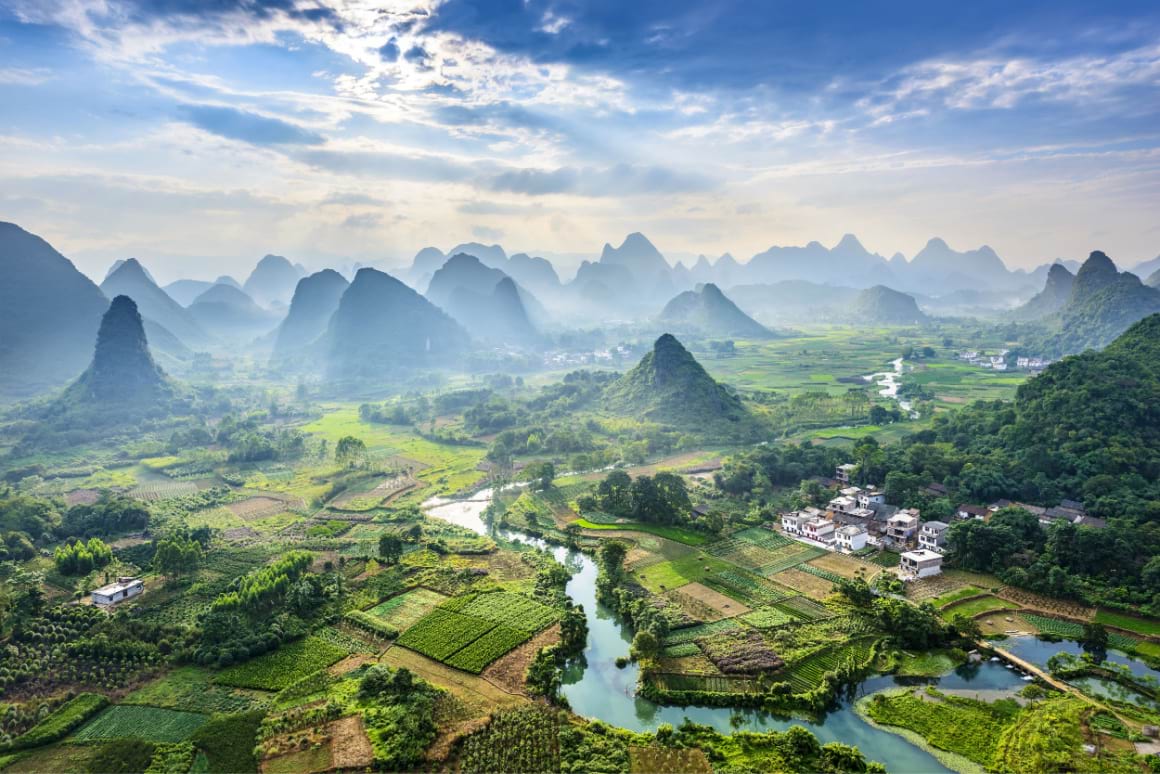 Treat yourself to a stunning countryside escape by visiting Yangshuo, a picturesque town nestled amidst limestone peaks and winding rivers in China's Guilin region. This charming destination is beloved for its rustic allure, colourful houses, and beguiling landscapes amidst the beautiful Karst mountains.
I, for one, was utterly enchanted by the awe-inspiring scenery I saw during my invigorating cycles on my rented bicycle. I can't recommend the activity enough.
Be sure to take a cruise down the Li River too. And experience the lively atmosphere of West Street, Yangshuo's cultural hub.
You can't go wrong with a visit to the Yangshuo Cultural Museum or one of the lively folk festivals that showcase the region's unique art forms and musical performances. It's an excellent way to get closer to the local culture.
Yangshou is also a popular location for rock climbing and other outdoor activities such as fishing. The locals use a method called Cormorant fishing which, you guessed it, involves using Cormorants to catch the fish. This makes for an awesome watch.
4. Zhangjiajie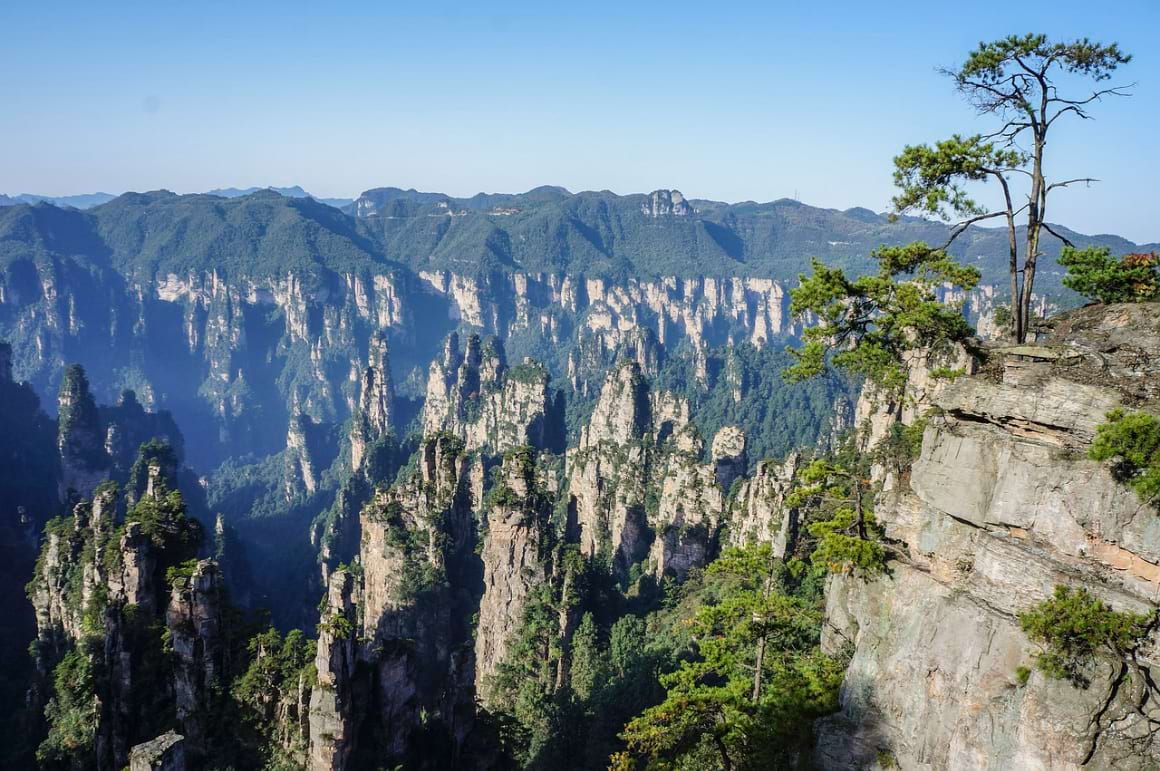 Embark on a journey from Zhangjiajie into the otherworldly landscapes of one of China's most beautiful national parks – Zhangjiajie National Forest Park. This location was the inspiration for the floating mountains in the Avatar movies.
Widely considered to be the most beautiful place in China, it's often a unanimous favourite among travellers, not least, thanks to its mesmerizing canyons.
Here, you'll have the chance to discover charming nearby towns, hike through towering sandstone pillars and traverse the surreal glass-bottomed Zhangjiajie Grand Canyon Bridge. Not to mention, marvel at the breathtaking views from Tianzi Mountain.
As a bonus, the area is a total paradise for budget-conscious backpackers, with an array of budget-friendly hostels, campsites, and self-catering accommodations on offer. Be sure to take full advantage of discounted passes like the Zhangjiajie National Forest Park Pass and the Wulingyuan Scenic Area Pass as well. Both offer unlimited bus and cable car access.
All in all, I'd say the sheer variety of scenic treks and affordability make it an ideal destination for backpackers seeking an extraordinary, economical adventure.
Month to month payments, no lock-in contracts, and no itineraries required: that's the exact kind of insurance digital nomads and long-term traveller types need. Cover yo' pretty little self while you live the DREAM!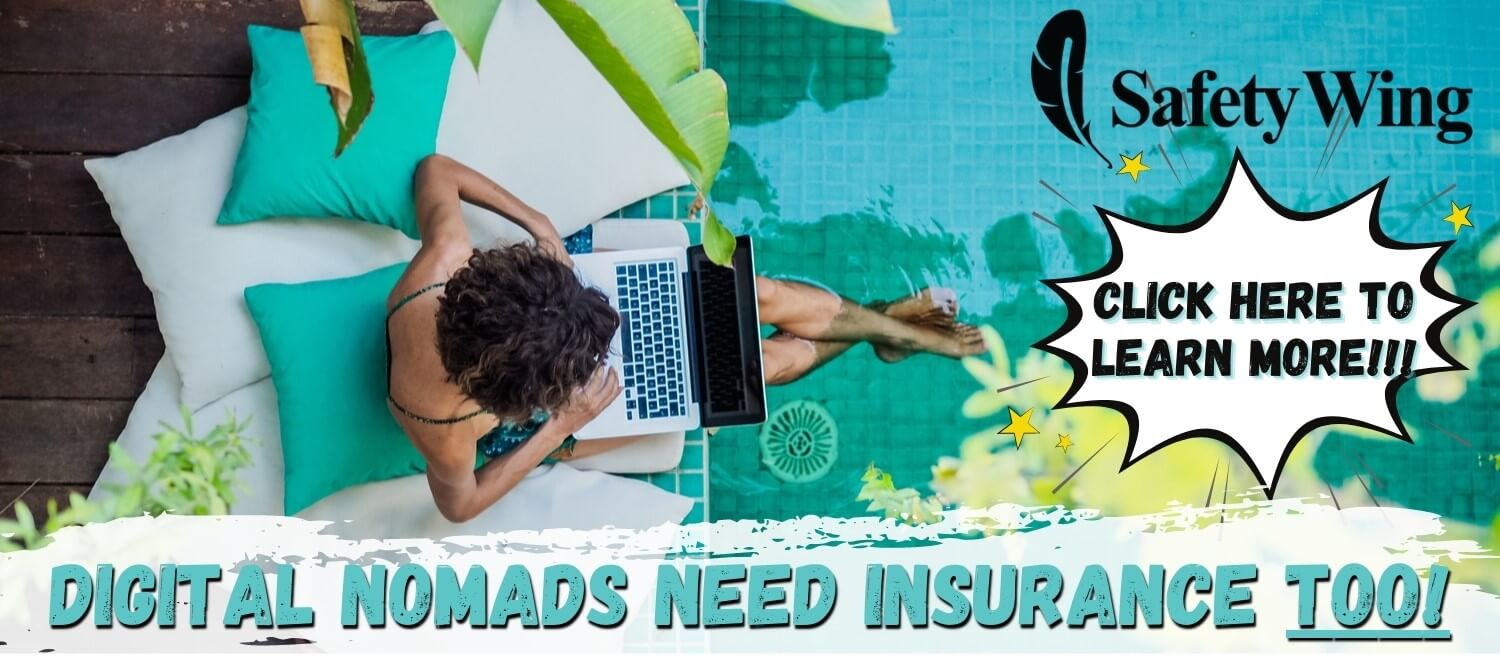 SafetyWing is cheap, easy, and admin-free: just sign up lickety-split so you can get back to work! Click the button below to learn more about SafetyWing's setup or read our insider review for the full tasty scoop.
5. Chengdu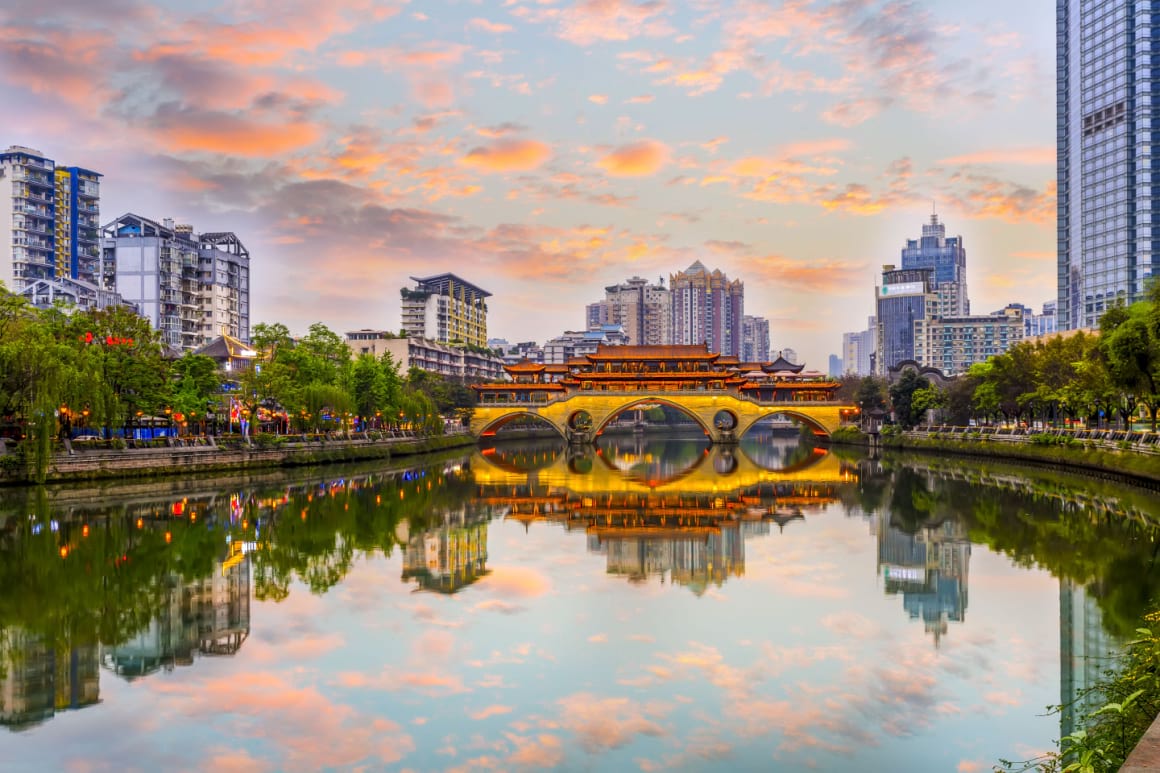 The beloved, culturally rich city of Chengdu is teeming with youthful energy and is a great option for budget-conscious travellers.
Nestled in the Sichuan Province, its history spans centuries, with its well-preserved Jinli Ancient Street beautifully reflecting this rich heritage. I had the pleasure of visiting this gem not too long ago and I'm not pulling any punches when I say that it was truly unforgettable.
My most cherished memory in Chengdu has to be ascending to the top of the Wuhou Shrine, one of the city's most iconic landmarks. The city views and surrounding greenery from the shrine's vantage point are simply spectacular. That said, getting up close and personal with the adorable pandas in Chengdu's Giant Panda Research Base was also quite special.
As such, there's little doubt that it's one of the most unique places to visit in China. Well worth a visit.
6. Shanghai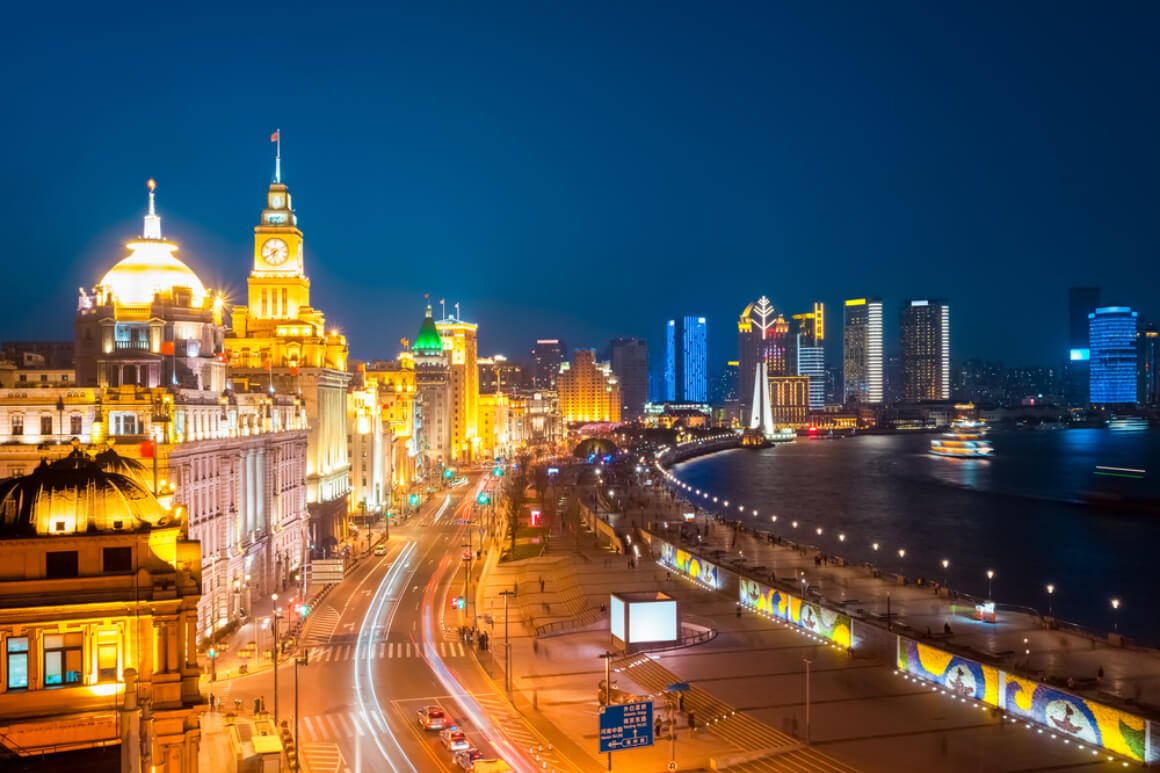 Experience the cultural diversity of China's most cosmopolitan city, Shanghai. As a global economic hub, Shanghai consistently seduces travellers with its rich history, spectacular skyline, and lively ambience.
Naturally, you'll be able to explore the grandiose Bund. A waterfront promenade showcasing the city's historic architecture, and gaze at the futuristic skyline from the Shanghai Tower.
Don't even get me started on the spectacular City God Temple's sweeping views. Or, the magical, maze-like alleyways of Tianzifang and its hidden boutiques and cafes. To top it all off, the Dongtai Road Antique Market, which operates on weekends, is a treasure trove for bargain hunters looking for unique trinkets.
Be sure to capitalize on the Shanghai Public Transport Card. It offers unlimited access to buses, trams, and even boats across the Huangpu River. This thing makes exploring Shanghai's best places a breeze.
7. Guilin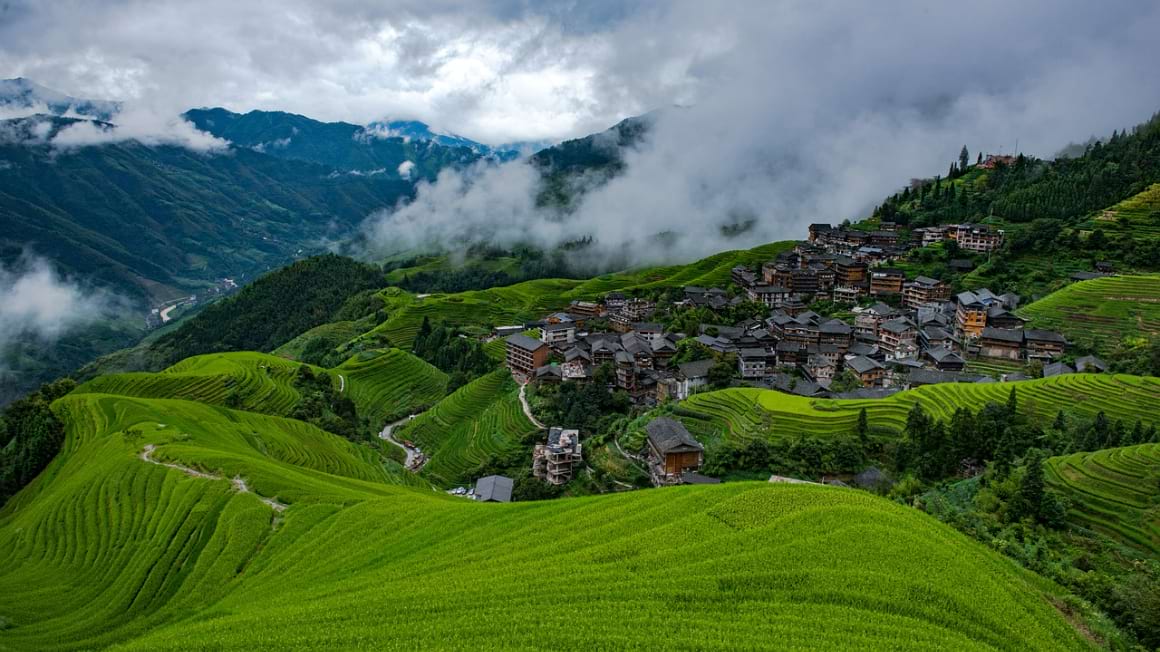 Discover an enchanting blend of Chinese and Western influences in Guilin. A historically rich, southern Chinese city surrounded by ethereal hills and serene rivers.
With its mild climate, it's an attractive travel destination year-round. It's wide variety of budget-friendly accommodations and eateries only add to its appeal.
Its gorgeous karst landscape is also renowned for its stunning rice terraces. Taking a day tour around these rice terraces was unforgettable – and the incredible local cuisine doesn't hurt either.
Speaking candidly, I'd say that sampling Guilin rice noodles, is an absolute must. Truth be told, I'm still yearning for them and it's one of the many reasons it ranks amongst my top 10 places to visit in China.
However, if you ask me, one of the most fun things to do in Guilin is embarking on a boat ride along the Li River. Here you can soak up scenic views and explore its fascinating riverside villages like the ancient Daxu. If you're thinking about visiting during the summer months, you could even take a refreshing dip in its waters.
8. Lijiang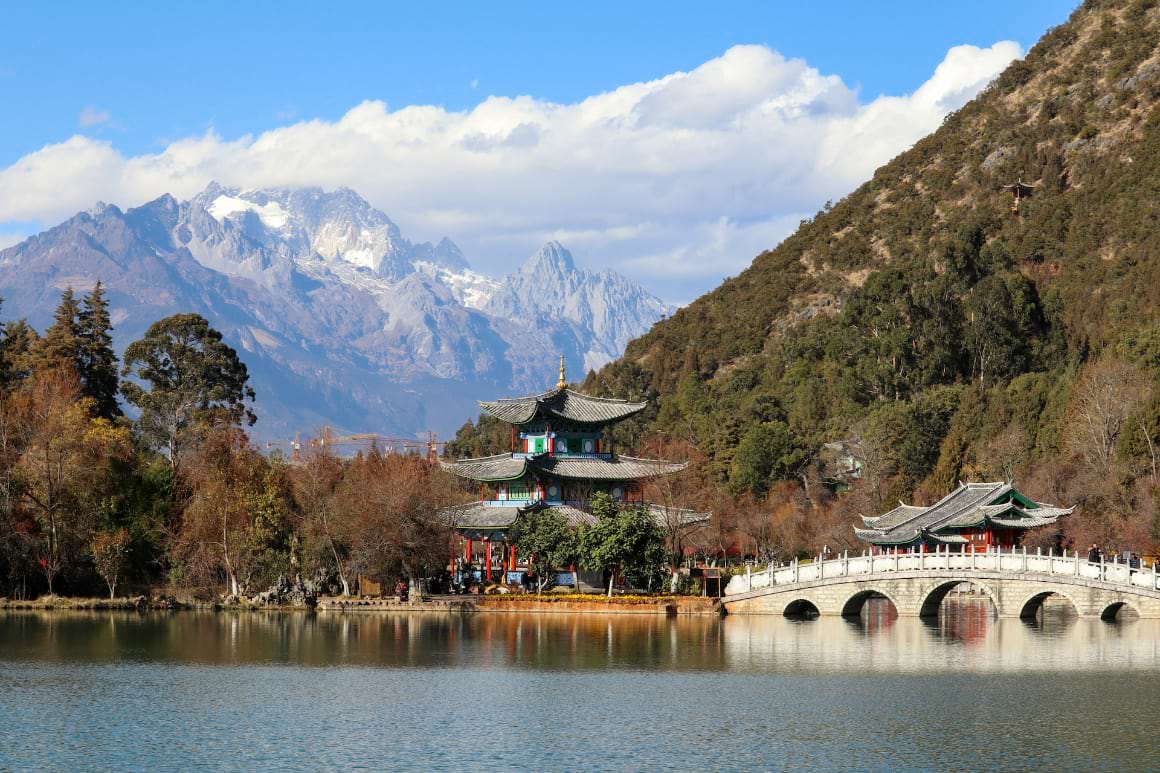 Get to know the ancient streets of Lijiang, a charming city nestled amidst breathtaking mountain vistas in southwestern China.
In my humble opinion, it's a destination that should be on every backpacker's bucket list, since it offers a glorious blend of awe-inspiring landscapes, culture, and vibrance. As it happens, it's also fairly affordable and a UNESCO World Heritage site.
During my time there, I simply couldn't get enough of the traditional Naxi architecture and the bustling spryness I experienced as I wandered through the magical streets of its historic Old Town. The dazzling Black Dragon Pool, which is known for its lucid waters and jaw-dropping reflections of the Jade Dragon Snow Mountain, was another undeniable highlight.
If you're yearning for a particularly scenic adventure, you could always indulge in a trek in the world-famous nearby Tiger Leaping Gorge. You'll be treated to astounding views of rugged cliffs and cascading waterfalls.
And if it's a cultural activity you're after, you'll absolutely love Dongba Culture Museum, where you can learn about the unique customs of the Naxi people.
Forget boring accommodation… book yourself an EPIC STAY!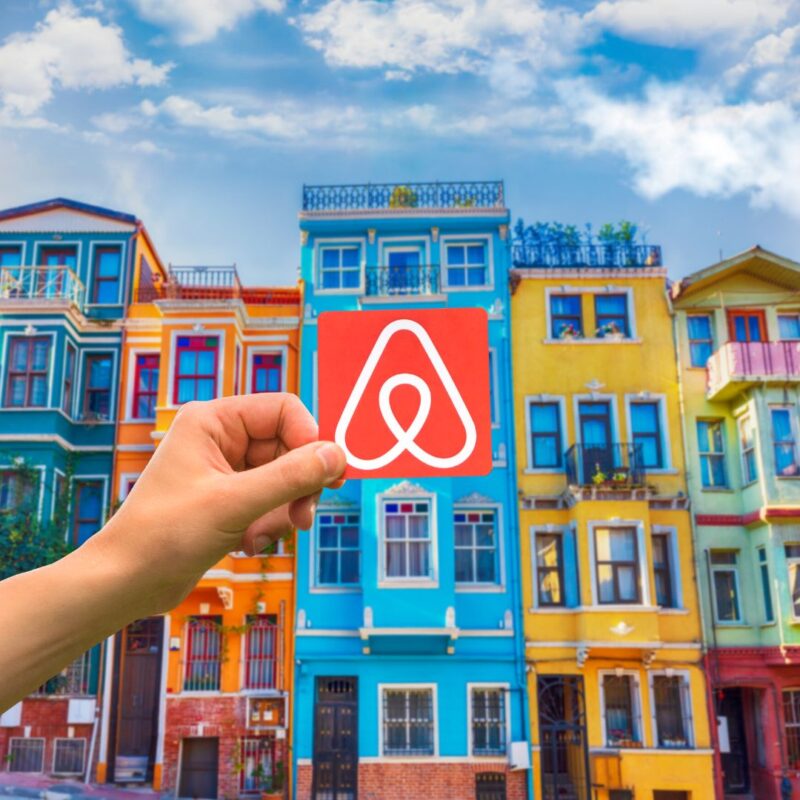 Why stay in a naff hotel when you can stay in a cosy, stylish local house instead? And for half the money too!
Stay somewhere EPIC and save your hard-earned dollars — from houses to barns to castles and caves, there is an Airbnb for every occasion!
Book an EPIC Stay
9. Harbin
Adrenaline junkies, this one's for you. Harbin, the adventure capital of China, invites you to an unforgettable experience in a mesmerizing winter wonderland.
The area has a long, well-deserved history as a tourist hotbed and has drawn visitors since the early 20th century with its stunning landscapes and invigorating atmosphere. Today, Harbin attracts thrillseekers from all over the globe with the array of exhilarating adventure sports it offers.
Whether you're looking to skydive over the majestic mountains, bungee jump, or indulge in a bit of canyoning through gorges, this place has got you covered. That said, the excitement definitely doesn't end there; Harbin's streets come alive at night thanks to its incredible nightlife scene.
As the icing on the cake, Harbin is also renowned for its astonishing hiking trails, gorgeous architecture, and magnificent ice sculptures on display at Harbin Ice and Snow World. Of course, strolling along the frozen Songhua River isn't too bad either.
10. Jiuzhaigou Valley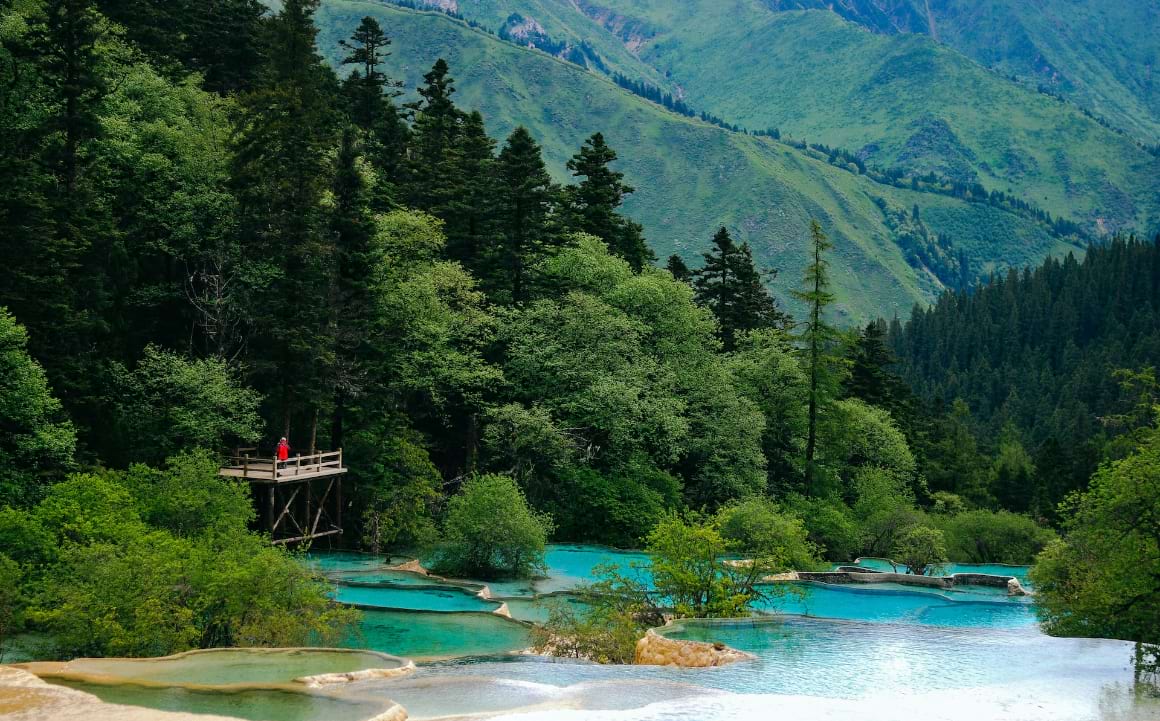 The spellbindingly beautiful UNESCO World Heritage site, Jiuzhaigou Valley in the endearing Sichuan Province should be on every traveller's radar.
It's historically rich and steeped in Tibetan and Qiang culture. Its name translates to "Nine Village Valley," referring to the nine Tibetan villages scattered throughout.
Just try to visit during the shoulder seasons, like spring or autumn, to bypass the big crowds and higher prices. Still, exploring Jiuzhaigou on a budget is definitely possible, since the park entrance fee is reasonable. Adding to this, there are many budget-friendly accommodations and eateries nearby as well as free shuttle buses and camping sites available.
Once there, you'll be able to marvel at the unforgettable turquoise lakes, bewitching waterfalls, and snow-capped peaks as you hike along the trails. My fondest memory in Jiuzhaigou Valley is definitely trekking to the highest points of the breathtaking Zharu Temple and revelling in the valley's exquisite surroundings though.
As a delightful bonus, the valley hosts several museums, including the Jiuzhaigou Nature Museum, where you can delve into the region's ecological wonders.
11. Dunhuang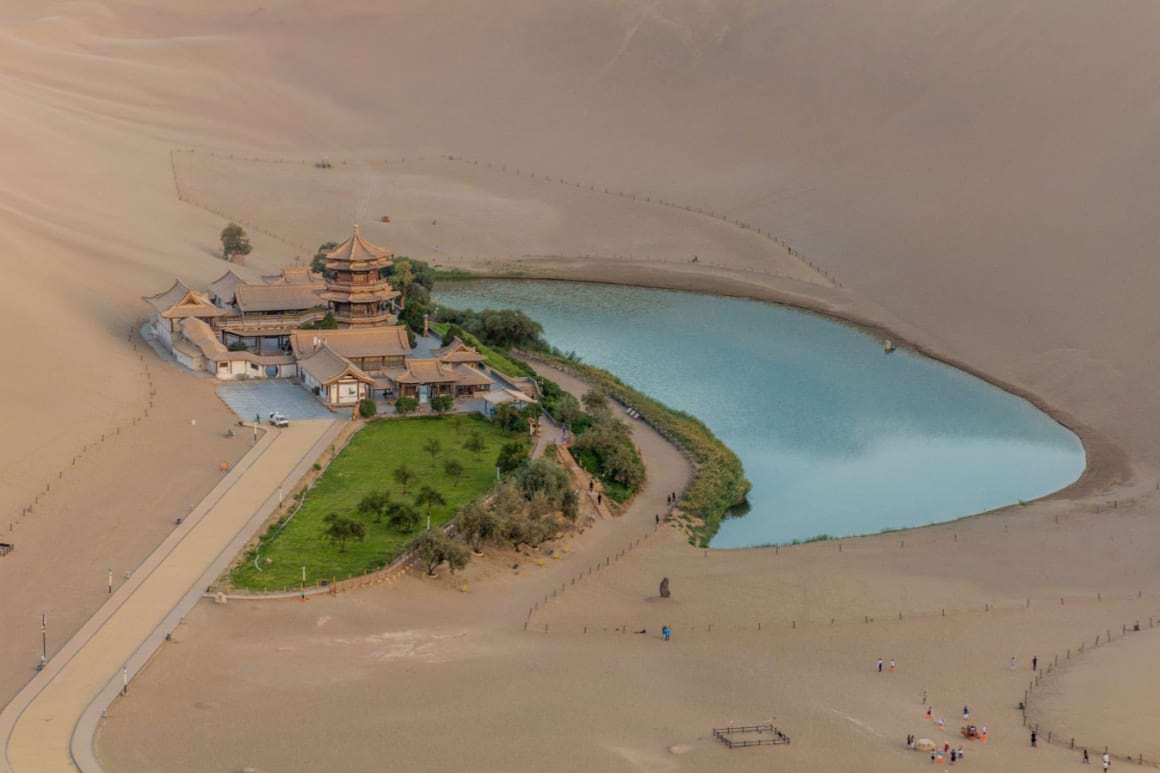 Travel off the beaten path to the oasis town of Dunhuang, located on the ancient Silk Road, which has a long history as a vital trade hub.
Among many other things, you'll have the opportunity to visit the extraordinary Mogao Caves, an intricate Buddhist cave complex, and the Singing Sand Dunes. Both offer affordable entrance fees and have reasonably priced hotels nearby. You could also experience a camel ride along the picturesque Crescent Lake.
12. Zhangye Danxia Landform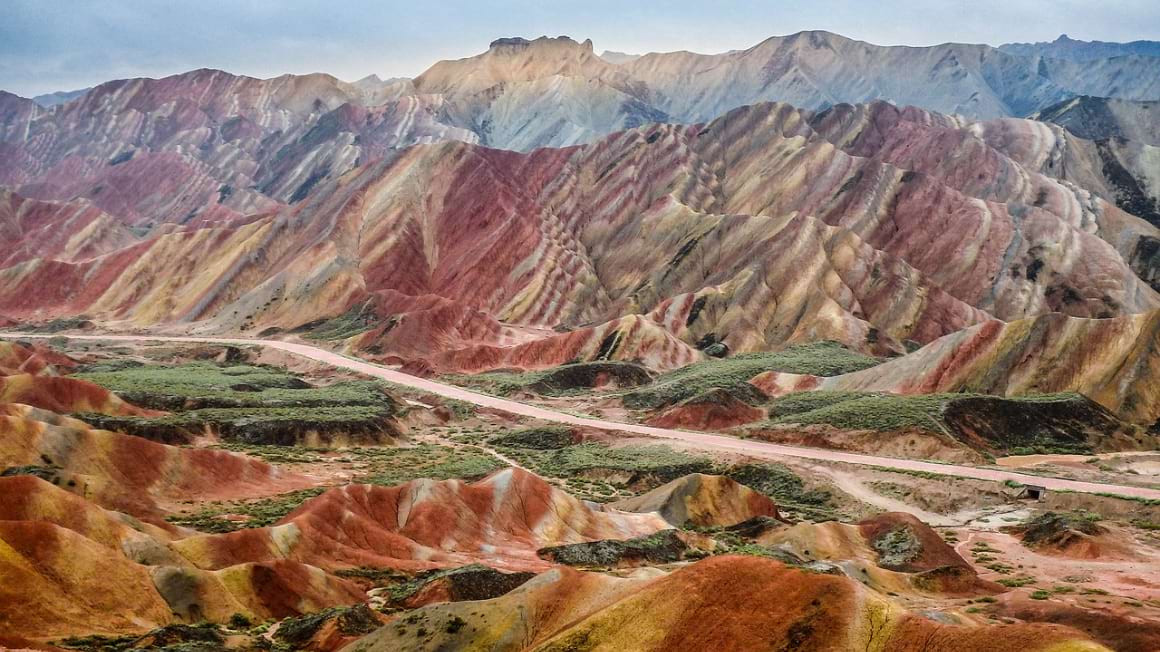 Witness the surreal colours of Zhangye Danxia Landform, a geological and budget-friendly marvel resembling a painted palette. Explore the Rainbow Mountains, which were formed by geological movements over millions of years, hike along the vibrant rock formations and capture ethereal photographs.
Is This the Best Travel Pack EVER???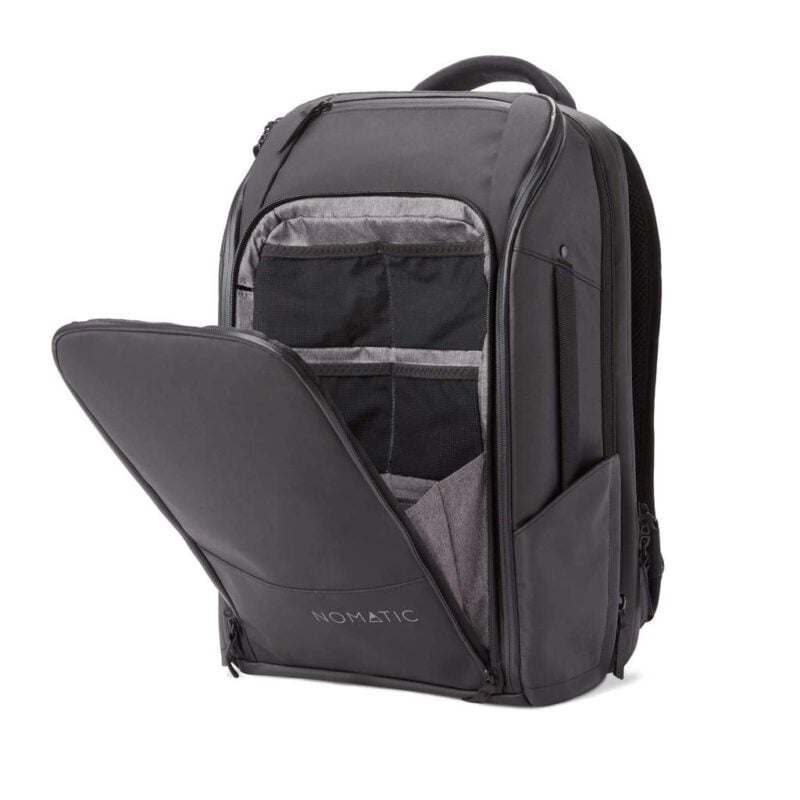 13. Yunnan
Lose yourself in the diverse landscapes of Yunnan Province, a budget-friendly haven for backpackers.
It offers affordable accommodations and delicious Chinese street food in spades and you can look forward to exploring fascinating and picturesque ancient cities like Dali and Shangri-La. It's also a great place to explore unique ethnic traditions and local markets.
14. Tibet
Venture out on a rewarding, spiritual journey to the roof of the world, Tibet. Take it from me, experiencing Tibetan culture and witnessing traditional ceremonies firsthand are truly life-changing experiences.
If you want to save costs, try to opt for local guesthouses and group tours. My personal highlights include the ancient city of Lhasa, the iconic Potala Palace, and the incomparable sacred atmosphere of Jokhang Temple.
15. Zhangzhou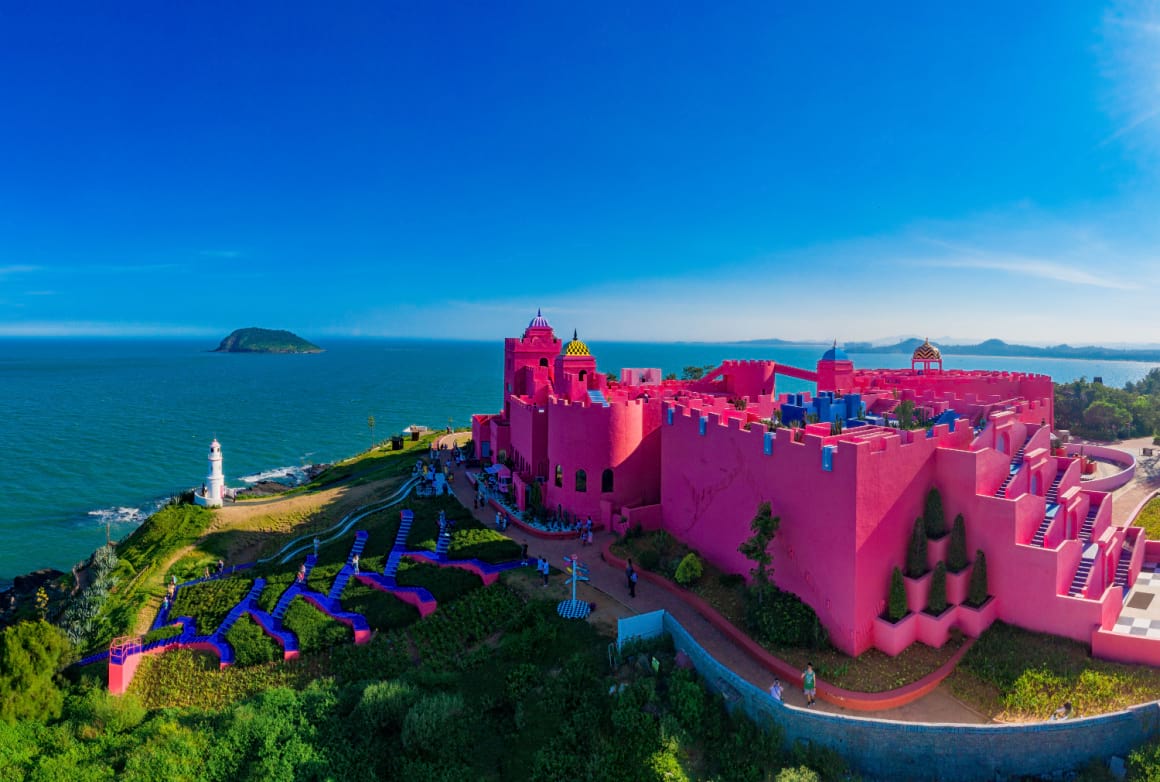 Escape the crowds and head out to the remote village of Zhangzhou in southwestern China, known for its beautiful coastline, historical sites, and authentic local cuisine.
With a history dating back over 1,300 years, you won't have any shortage of things to do or see there. Personally, I loved getting to know the traditional cultures of ethnic minorities, witnessing ancient tea cultivations, and hiking through the scenic plantations of Puerh.
How to See Beautiful Places in China
China offers a wide range of transportation options for travellers that cater to a variety of budgets. Their public transportation system, which includes trains, buses, and subways, is the most cost-effective way to get around major cities and regions without a doubt.
On average, their prices vary from ¥2 to ¥10 per ride. Budget buses, like long-distance coaches and intercity express buses, are a great option for travel between cities as well, with fares ranging from ¥50 to ¥300.
If it's flexibility you're after, renting a car costs around ¥300 to ¥600 per day, excluding fuel and insurance, and carpooling apps like DiDi provide cheaper ride-sharing options in cities.
Travel Insurance is ESSENTIAL
Make sure you have some travel insurance sorted BEFORE you visit China. Most of the best travel insurance companies include China in their policies but always make sure to double-check.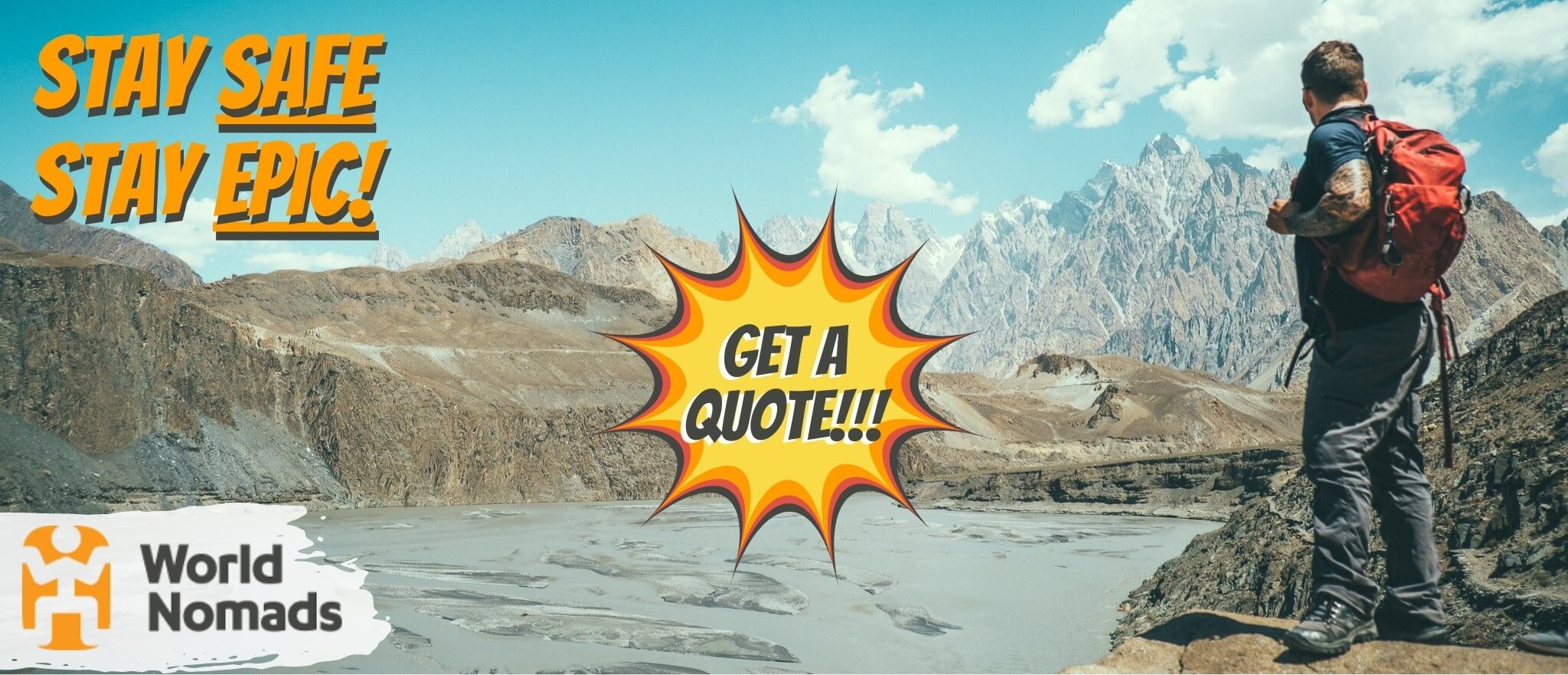 World Nomads' mission is to support and encourage travellers to explore their boundaries. They offer simple & flexible travel insurance, and safety advice to help you travel confidently.
They've been doing it since 2002 – protecting, connecting, and inspiring independent travellers just like you.
Get a quote below or read our in-depth review!
World Nomads provides travel insurance for travelers in over 100 countries. As an affiliate, we receive a fee when you get a quote from World Nomads using this link. We do not represent World Nomads. This is information only and not a recommendation to buy travel insurance.
FAQs About Beautiful Places in China
Here are some answers to a selection of the most frequently asked questions about China's beautiful places.
Final Thoughts About Beautiful Places in China
China is a backpacker's dream which offers a truly memorable blend of adventure, nature, and culture. This diverse country is a treasure trove of terrific travel experiences, with something to offer every explorer.
Don't waste another minute. Make your bookings, pack your bags, and get ready for an extraordinary journey that will leave you with fond, lifelong memories in the Middle Kingdom.
If you ask me, the culturally rich, Xi'an makes for an excellent starting point. But any China trip is obviously incomplete without seeing Beijing and one of the wonders of the world, The Great Wall of China.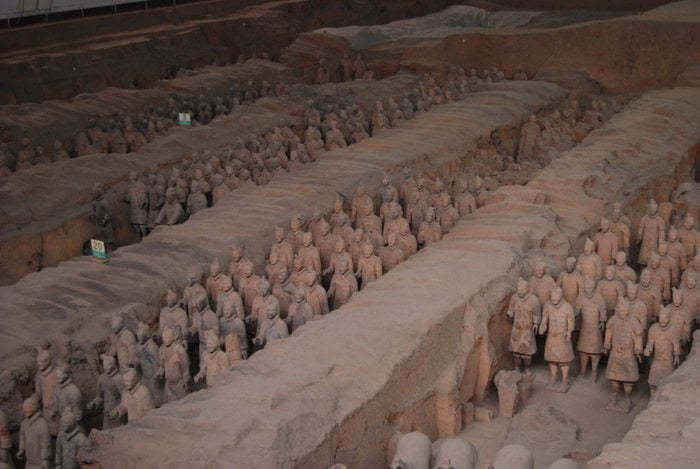 ---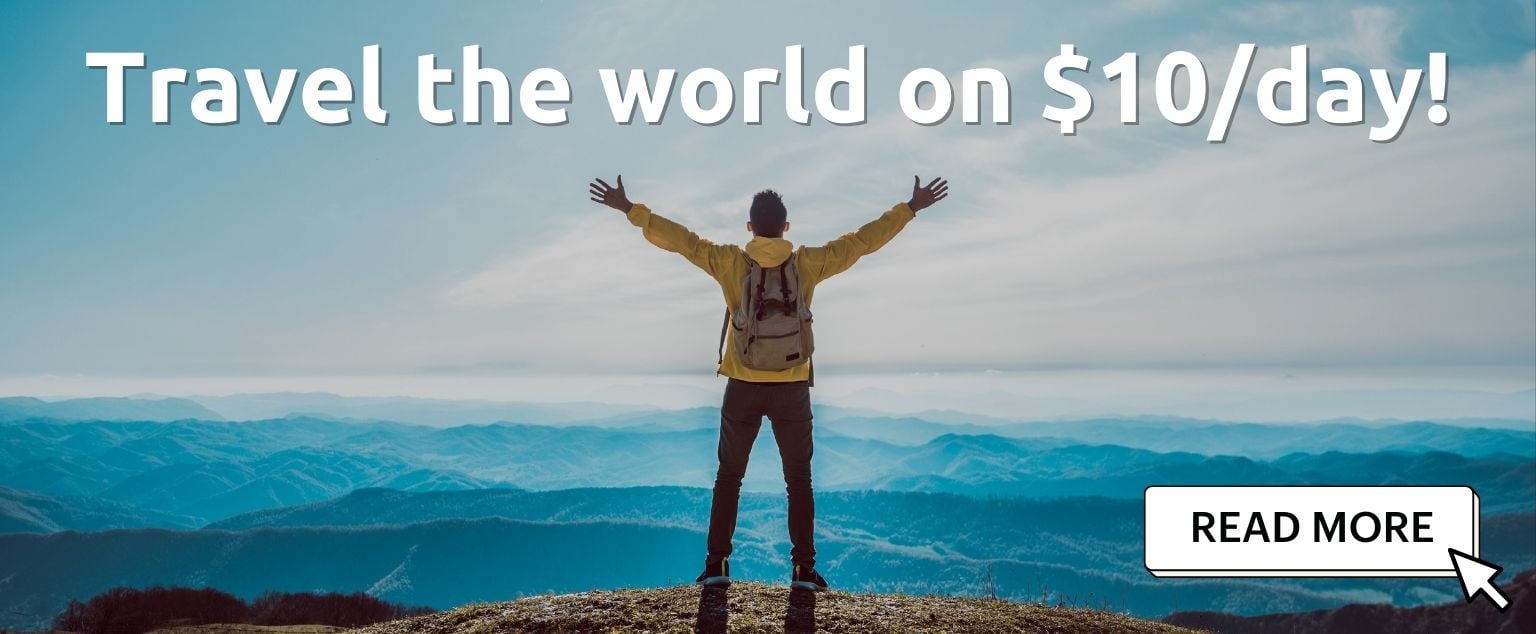 And for transparency's sake, please know that some of the links in our content are affiliate links. That means that if you book your accommodation, buy your gear, or sort your insurance through our link, we earn a small commission (at no extra cost to you). That said, we only link to the gear we trust and never recommend services we don't believe are up to scratch. Again, thank you!