From the majestic Great Wall to sprawling metropolises, surreal landscapes, and incredible eats, China is bathed in an almost mythical splendor that attracts millions of travelers per year.
It's not exactly hard to see why either! After all, this country is an absolute treasure trove filled with ancient and modern wonders alike.
With a vast history and centuries of traditions to its name, it should come as no surprise that China is home to plenty of ancient festivals. Travelers will find all sorts of events to attend over there, including music festivals or even nationwide public holidays filled with ancestral rituals.
If you ask me, there's no better way to immerse yourself in the local culture than to attend one of the top festivals in China, so let's check out the nine most popular ones!
Festivals in China
I know, I know. The sheer number of festivals that beckon in the Land of the Dragon can be overwhelming, so here's a quick guide to take you through the top events!
When: January or February (depending on the Lunar Calendar)
Where: All over the country
One of China's most prominent events, the Chinese Spring Festival is something that I think every traveler should experience at least once!
With a history that dates all the way back to over 4,000 years ago, this lavish, two-week festival marks the beginning of a new year according to traditional solar and lunisolar Chinese calendars.
Locals usually deep clean their houses prior to the festival, a tradition that symbolizes sweeping away last year's bad fortune and attracting good luck with the new year. Houses are also decorated with vibrant red decoration, a color that's believed to be auspicious in Chinese culture.
It's also customary to gift each other money in a red envelope while wishing each other good fortune and luck for the new year. Locals also light firecrackers at midnight to ward off evil spirits while welcoming the new year with great pomp.
On the fifth day of the year, locals usually stay home to welcome the god of wealth. It's usually considered inauspicious to visit each other on that day.
From the sixth to the 10th day, locals mingle with their loved ones and visit their local temples or attend Dragon Dances. Plenty of family dinners are set up and most menus feature noodles served with fish.
Where to Stay:
In my opinion, Shanghai is one of the best places to see the traditional Spring Festival Dragon Dances. Located near the city center, this hotel boasts complimentary breakfast, spacious rooms, and airport shuttles.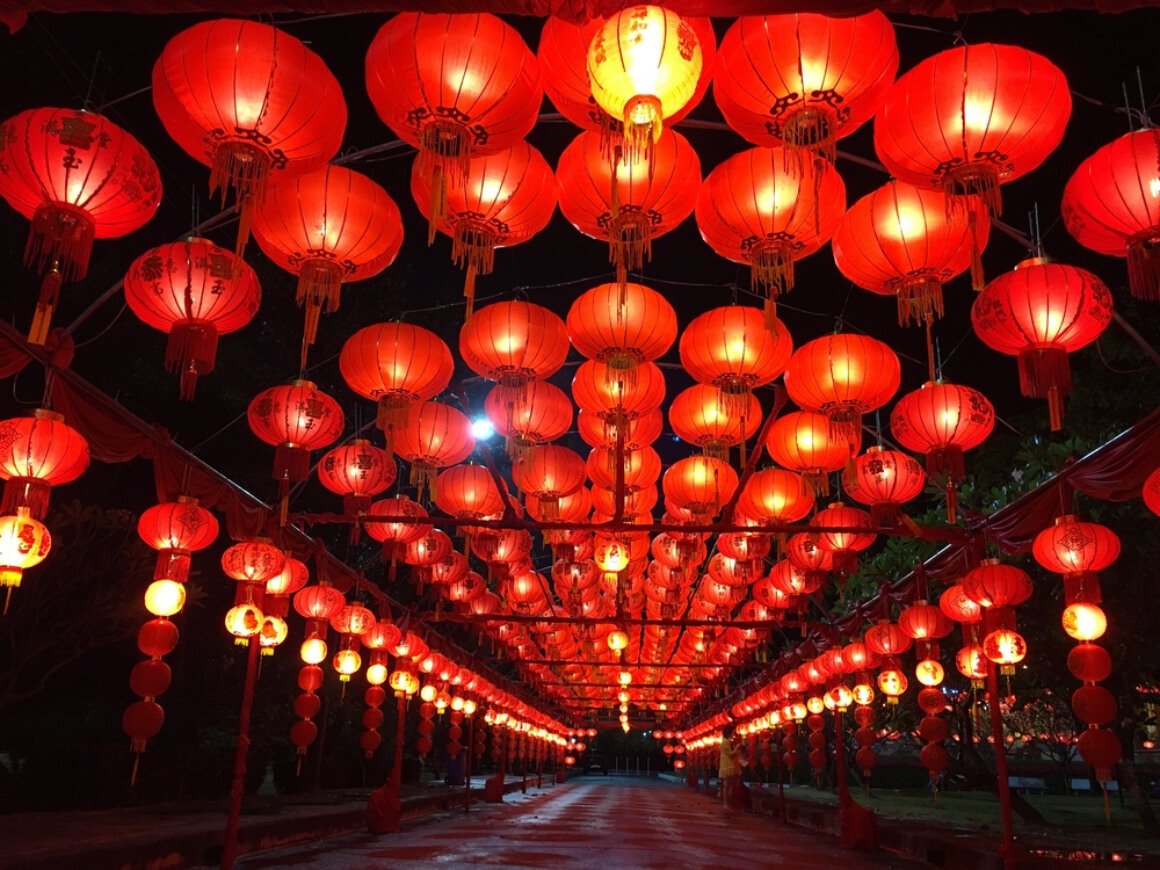 When: February
Where: All over the country
One of the most important festivals of China, Yuan Xiao (also known as the Chinese Lantern Festival) takes place 15 days after the Chinese New Year.
This festival marks the end of the Spring festivities while celebrating the first full moon of the year. In addition, Yuan Xiao also honors the ancestors while promoting forgiveness, peace, and reconciliation.
During Yuan Xiao, locals decorate their houses with brightly colored lanterns engraved with different types of riddles. It's tradition for children to try and solve the riddles and they usually receive a small gift if they get it right.
Other activities include Dragon Dances, fireworks, and Lion Dances. Families also prepare Tangyuan, which basically refers to small glutinous rice balls stuffed with various types of nuts and fruits. These are said to symbolize unity and wholeness in the family.
Local legends tell the tale of how this festival originated when Dongfang Shuo, an advisor to the emperor, helped a maid reconcile with her long-lost parents during the Han Dynasty.
According to another legend, the Jade Emperor wanted to destroy the entire town after his pet goose was killed. His plans fell through after a fairy advised the residents to light lanterns all over and trick the emperor into believing that the town was already on fire.
Where to Stay:
Yuan Xiao is celebrated all over China, but Shanghai is bound to dazzle you with its spectacular display of lanterns! You can also consider using this affordable hostel as your home base in the city.

Do You Want to Travel FOREVER??
Pop your email in below to get a FREE copy of 'How to Travel the World on $10 a Day!'.
When: April
Where: All over the country
Brimming with cultural and religious importance, the Qingming Festival is normally celebrated on the fifth solar month. This 2,500-year-old festival dates all the way back to the Zhou Dynasty when emperors used to offer sacrifices to their ancestors in exchange for good harvest and wealth.
Things changed a bit when in the year 732, the Tang Dynasty Emperor declared that everyone should visit their ancestors' graves to pay their respects instead of merely offering sacrifices. Over time, this evolved into one of the most popular festivals in China.
The most popular activity is by far the tomb-sweeping ritual whereby family members gather in the cemetery to clean and weed the tombs before adding fresh soil. Afterward, they offer incense, tea, different types of food, and wine to the ancestors.
In some families, it's also customary to place willow branches on the tomb in a gesture that's said to ward off evil spirits. Similarly, willow branches are often hung on front doors and gates on Qingming.
After the tomb-sweeping ceremony, everyone heads back home to fly their homemade kites. At sunset, lanterns are hung to the kites and released into the sky. Families usually sit down to a hearty dinner consisting of traditional Qingming fare like eggs, snails, Hanju (crispy cakes), peach blossom porridge, and sweet green rice balls.
Where to Stay:
Nestled on the banks of the Li River, this hotel in Yangshuo County boasts traditional Chinese-style rooms. On-site amenities include an outdoor swimming pool and a chargeable airport shuttle service.
When: June
Where: South China
Here's a festival that's an absolute treat for the eyes!
Steeped in history, the Dragon Boat Festival (or Duanwu as it's locally known) is often said to be one of China's four grandest festivals. Because it's a national public holiday, all schools and businesses remain closed so everyone can participate in the festivities.
True to its name, the festival's main activity is no doubt the Dragon Boat racing down the river. Teams of both professional and amateur rowers challenge each other to a fierce race as they guide their lavishly decorated dragon-shaped vessels down the water.
Locals also indulge in different types of games on this day. For instance, it is believed that anyone who can balance an egg on its end at noon on the 5th day of the 5th lunar month will receive good fortune for the rest of the year.
True to most China festivals, Duanwu features heaps of scrumptious local dishes. It's tradition for everyone to eat Zongzi, a glutinous rice ball wrapped in corn leaves. Sweet rice balls are usually filled with dates, fruits, or sweet potatoes while savory ones contain meat, mushroom, eggs, or beans. Zongzis are also thrown in the river as offerings to the dragon god.
Where to Stay:
Duanwu Festival is celebrated with plenty of pomp and splendor in the south of China. You can always consider the Hyatt Place Shenzhen Dongmen offering standard twin or king rooms as well as business suites.
Have you sorted your accommodation yet?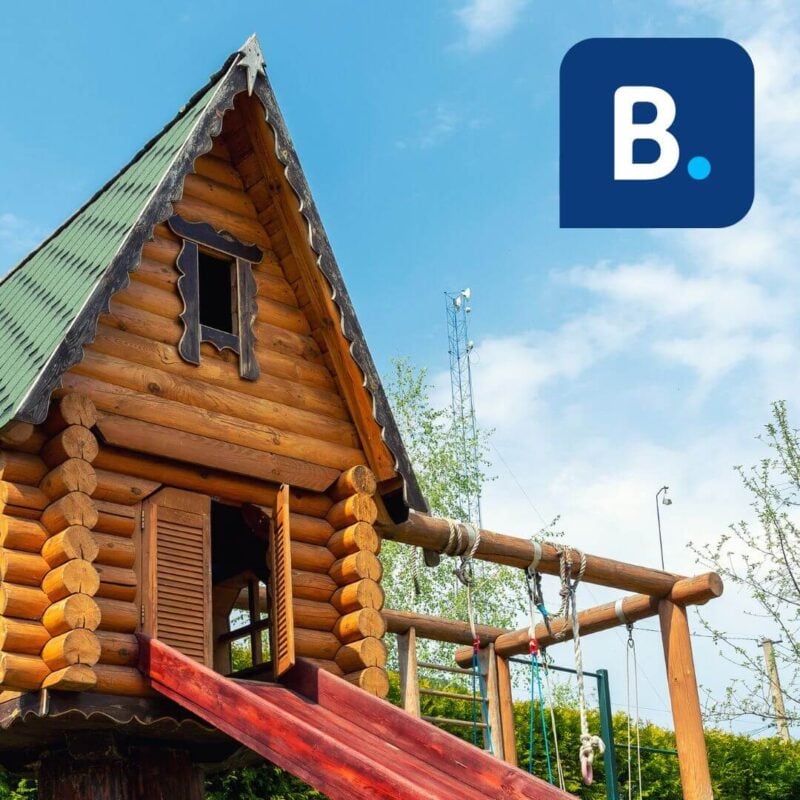 Get 15% OFF when you book through our link — and support the site you love so dearly 😉
Booking.com is quickly becoming our go-to for accommodation. From cheap hostels to stylish homestays and nice hotels, they've got it all!
View on Booking.com
When: July to August
Where: Shanghai
Shanghai is a beautiful, lively city in its own regard, so it's no surprise this is one of the most vibrant music festivals in China! Before the pandemic, the Happy Valley EV Music Festival was even voted as one of the country's most popular events.
Held in the Shanghai Happy Valley theme park, this music festival is all about innovation and pushing the boundaries. As such, you can expect an eclectic medley of genres, all punctuated by digital art and electronic beats. This show is also known for its exciting performances by various local and international rappers, pop singers, and bands.
Famous for its cool stage designs, the Shanghai Happy Valley EV Music Festival doesn't merely limit itself to performances though: visitors are invited to partake in interactive activities, dance along, and experience the park's rides with live music playing in the background- so you'll definitely be in for one heck of a great time!
Because this festival is part of the Shanghai Sheshan National Tourist Resort's carnival season, it attracts plenty of families as well.
During the festival, Shanghai Happy Valley is open daily from 9 a.m. to 10 p.m., and I would really encourage you to head there early so you can properly mosey around the park and take advantage of its thrilling rides. Full-day tickets cost around $38.
Where to Stay:
Solo travelers or couples can consider this beautifully appointed apartment with balcony and garden views. There's even a modern, well-equipped kitchen for when you don't want to eat out.
When: August
Where: All over the country
One of the most prominent religious festivals of China, the Hungry Ghost Festival is held to pay homage to the ancestors.
This festival is actually part of Daoism, a Chinese folk religion that originates from the eastern province of Henan.
On that day, locals perform a host of special ceremonies to avoid angering their deceased ancestors. Some rituals include preparing food three times during the day and burning incense. They also place old family paintings, ancestral tablets, and photographs on a special table next to the incense.
An important activity is to set out platters of food on a makeshift altar outside the house as an offering to any spirit that may be passing by. The platters usually consist of bags of sugar and salt, cups of rice wine, tea, fruit, raw noodles, candies, various types of nuts, and uncooked rice.
A staple for the Hungry Ghost festival is Peng Kway, sticky dumplings filled with sweet or savory ingredients and dyed pink as a symbol of good luck. Like most Chinese holidays, this festival includes a family dinner during which a couple of places are left empty at the table for the ancestors.
Where to Stay:
Looking for the best bang for your buck? Of course, you are! Well, check out this hotel in Jingdezhen. Not only will you be treated to a daily complimentary breakfast, but you can even borrow free bikes from the hotel.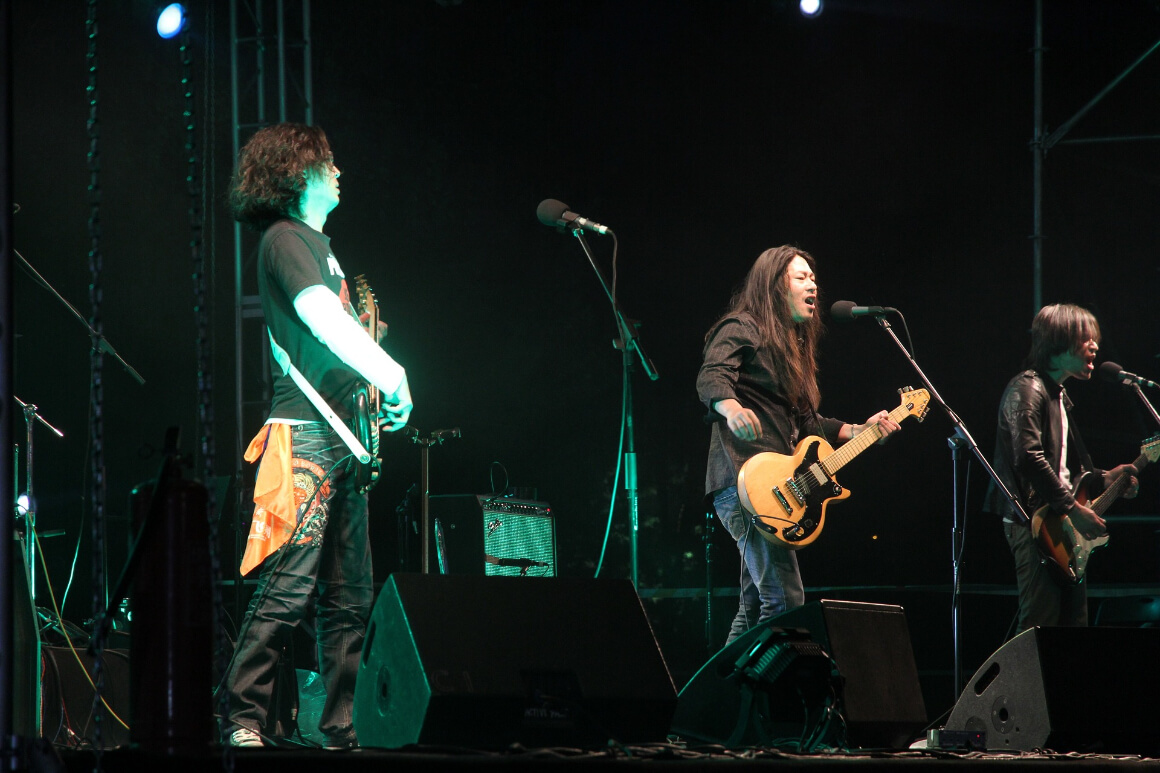 This super fun outdoor music festival takes place every year in multiple locations across China. Spanning over two days, the previous edition took place in Wuhan and there was an absolute crowd in attendance despite a record heat wave!
Organized by Modern Sky, the country's largest independent record company, there's no denying that Strawberry is among the biggest festivals in China. There's a distinct Coachella vibe to the event, complete with a boho-chic dress code.
This year's lineup saw a stellar gathering of performers, including Wu Tiao Ren, a massively popular folk band. The 2022 edition additionally hosted Jiu Lian Zhen, a local rock band that's known for performing in Hakka instead of standard Mandarin.
Now, here's quick heads-up about this festival: it drew nearly 7 million attendees since the first edition launched 14 years ago. In fact, the festival is so insanely popular that it was one of the rare events that weren't canceled during the Covid-19 pandemic in 2020. As such, tickets get sold out super quickly which is why it's always wise to grab them in advance. I would also recommend that you book your accommodation early to benefit from the best deals.
In terms of pricing, expect to spend around $135 for a two-day pass and $94 for a single-day ticket.
Where to Stay:
Budget travelers may wish to consider this affordable hostel near GuangBuTun Metro Station. This property boasts comfy 4 or 8-bed dorms, complete with individual bed curtains. Private rooms are also available.
Is This the Best Daypack EVER???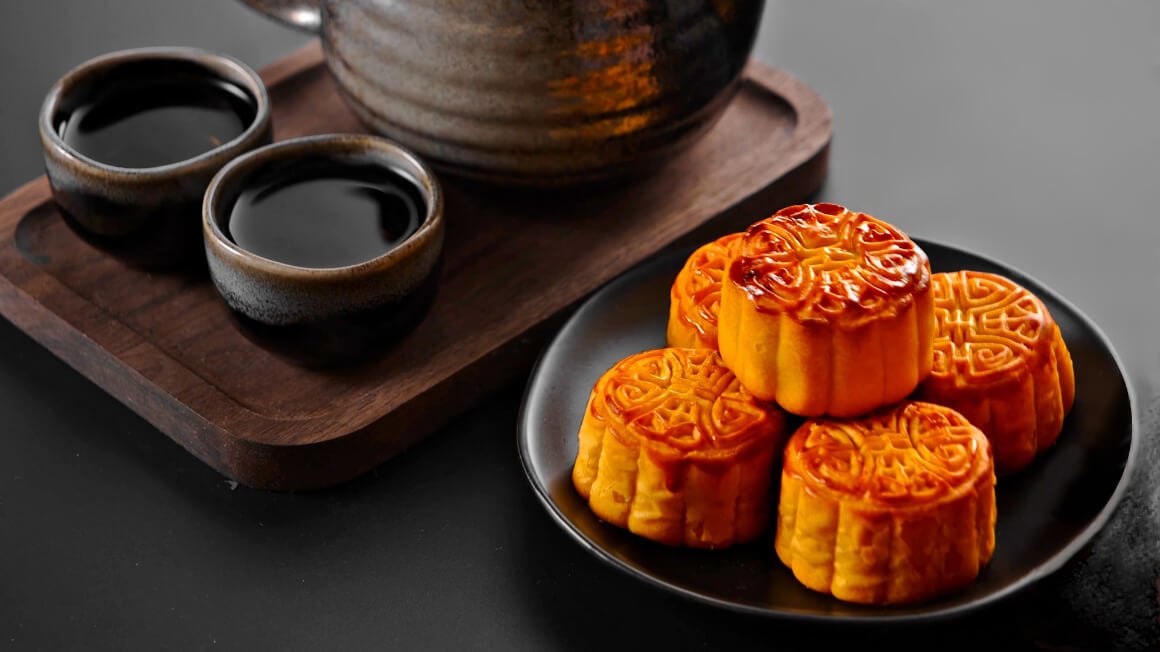 When: September
Where: All over the country
There's zero doubt that the Mid-Autumn festival is among the most revered festivals in the country!
Also known as Mooncake Festival, this event marks the end of the autumnal harvest and is celebrated with unparalleled fervor all over the country. According to local legend, the Mooncake Festival started from the ceremonial ritual of worshipping the moon god in autumn to thank it for this year's harvest.
Not unlike Thanksgiving in the USA, this China festival sees families and friends come together from all over. Locals even enjoy a public holiday so they can have enough to reunite with their families before the festival.
The Mid-Autumn feast usually consists of both celebratory and classic dishes, including taro, pumpkin, sweet potato, duck, pork, and crab.
Of course, the most popular item by far is the iconic Chinese mooncake, a sweet, round cake filled with either red bean, white lotus, or red lotus paste. These are usually eaten after dinner while admiring the full moon. The roundness of the cake is supposed to mirror the roundness of the moon which, in Chinese culture, is representative of a whole and happy family. Ornate boxes full of mooncakes are exchanged among friends and relatives.
During the festival, locals also worship the moon while praying for material or conceptual satisfaction. Like most Chinese festivals, this event is also marked by colorful lanterns hanging from just about every house.
Where to Stay:
After strolling down the brightly illuminated streets of Hong Kong to admire the lanterns, make yourself at home in this recently renovated hostel offering both mixed dorms and private rooms.
When: October
Where: Beijing
I sure hope you're ready to have a good time because this is one of the most musically diverse shows in China!
Hosted in the capital city, the Beijing Music Festival offers over 30 concerts in October. You can expect a delightful medley of genres, including solos by local artists, opera, orchestral, chamber, and even choral concerts.
It's not just any other regular ol' music festival either: in addition to its vibrant shows, the Beijing Music Festival offers masterclasses with over 6,000 spectators, teachers, and music students. Free concerts are also set up for students and children. There's even a concert competition for the students, complete with an award presentation on Finale Night. So strap on your favorite backpack, and experience what makes this one of the best music festivals in China!
Owing to its popularity, this festival draws participants and fans of classical music from all over the world.
In terms of pricing, budget travelers will be glad to learn that tickets run from $7 to $25.
Where to Stay:
If you're looking for a great place to stay, I can absolutely vouch for the Kuijiachang Hotel near Beijing Railway Station. With a 24-hour front desk, this hotel offers an on-site restaurant and tea bar.
Final Thoughts
Jammed packed with ancestral rituals, exciting music fests, and cultural experiences alike, it's safe to say that festivals in China lend themselves well to various types of travelers!
The country does attract millions of tourists per year though, so I would totally recommend that you book your tickets and accommodation well in advance to enjoy the very best deals.
China offers different types of events, but my favorite is no doubt the Mid-Autumn festival. To me, nothing embodies the beautiful Chinese culture better than families gathering over a delicious homemade feast amidst warmth, laughter, and thanksgiving. And if you're lucky enough to be invited to a local's home for a Mid-Autumn dinner, remember to bring along a traditional box of mooncakes!
ALWAYS sort out your backpacker insurance before your trip. There's plenty to choose from in that department, but a good place to start is Safety Wing.
They offer month-to-month payments, no lock-in contracts, and require absolutely no itineraries: that's the exact kind of insurance long-term travellers and digital nomads need.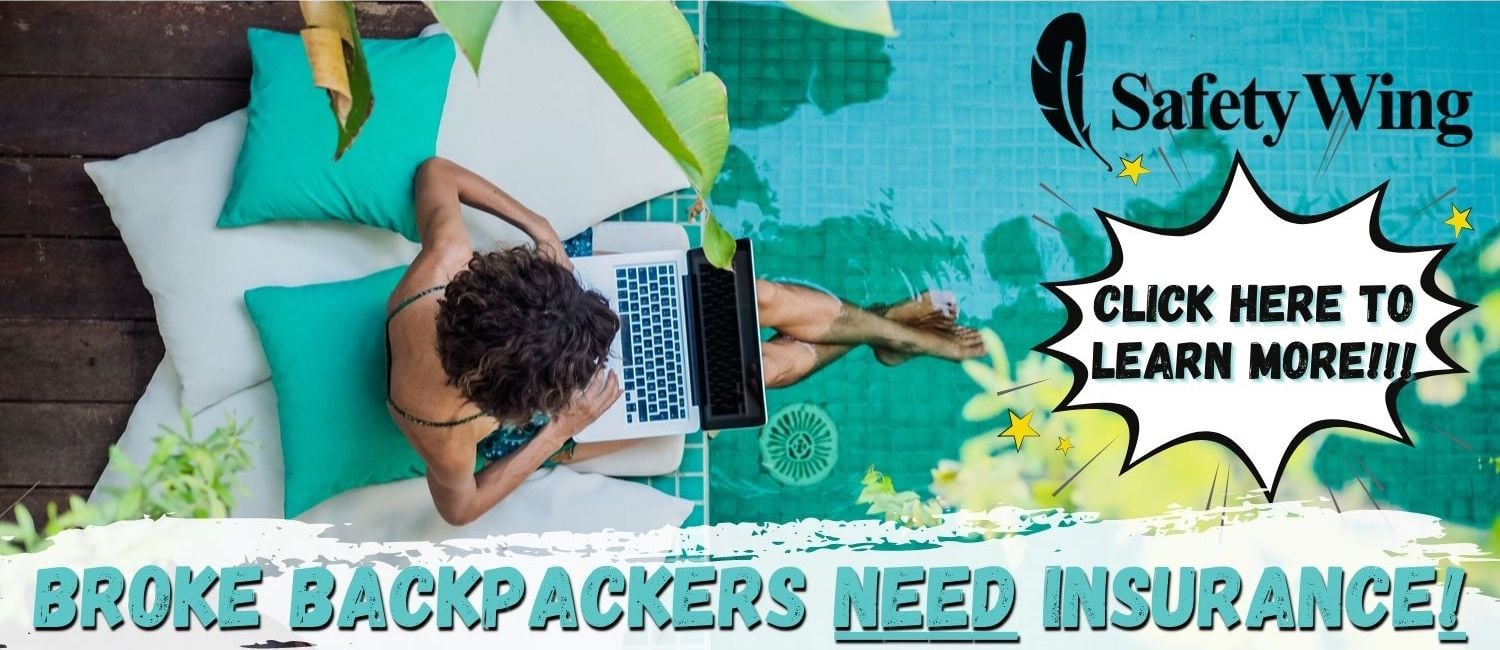 SafetyWing is cheap, easy, and admin-free: just sign up lickety-split so you can get back to it!
Click the button below to learn more about SafetyWing's setup or read our insider review for the full tasty scoop.
---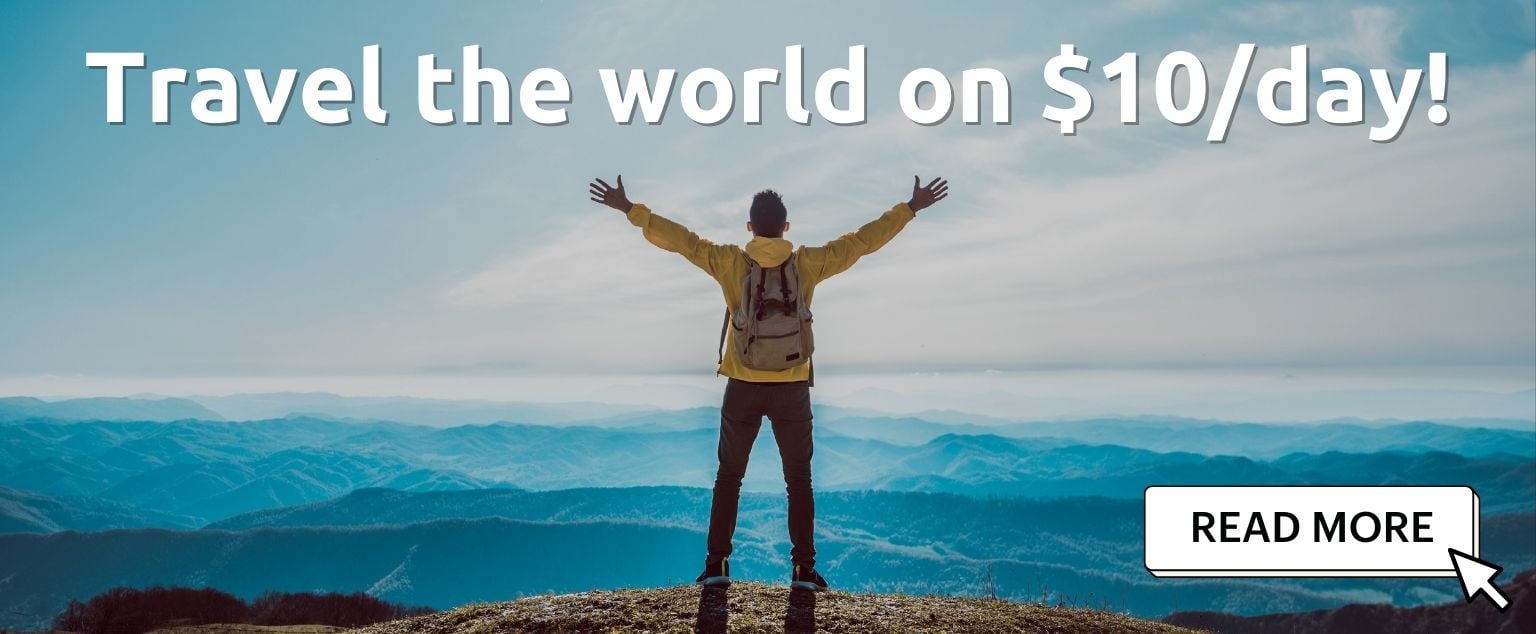 And for transparency's sake, please know that some of the links in our content are affiliate links. That means that if you book your accommodation, buy your gear, or sort your insurance through our link, we earn a small commission (at no extra cost to you). That said, we only link to the gear we trust and never recommend services we don't believe are up to scratch. Again, thank you!