From the moment you arrive on the island or even glimpse Siargao from above, you will find yourself awestruck by this natural paradise. Being one of the most charming and secluded islands that the Philippines offers, Siargao's undeveloped beauty has been at the forefront of the backpacker world for a little while now.
Siargao island offers a wide array of activities from great surf to enticing beaches, island hopping, and even empty roads that take you through pure nature. Since everyone that visits this slice of paradise leaves saying how stunning it is, our complete travel guide is crafted to provide the most kick-ass Siargao itinerary around!
Read on and let the stress of planning melt away, it's time for your EPIC island dream to become a reality.
Year-round warm tropical temps are one of the many allures Siargao island has to offer! Pumping surf is the other main reason people visit Siargao, the island is designated as the surf capital of the Philippines.
The best surf swells happen between July and December, peaking in September-October.
Dry season occurs from March to November, during these months the perfect way to spend your day is by soaking up the sun on one of Siargao's many beaches.
For a more secluded getaway, without crowds, then November to February is when you will find this marvelous island turn into a quiet sanctuary.
Curious where to stay on Siargao? No worries we got you!
If waves are what you seek then kicking it on Cloud 9 is for you. This little surf hub, located north of General Luna, is one of the best areas to stay for those spending extended time in the water or on the beach.
General Luna, the main city on Siargao, is the restaurant and nightlight hub of the island. If you are looking to experience the island's social scene here is your best bet. A lot of Siargao homestays are situated here.
For tranquil vibes set your sights a little more north around Pacifico or Burgos. Up here you connect deeper with nature and the local culture. Although a little remote, both areas offer a couple of great restaurant choices and easy access to some fun Siargao activities.
If you're looking for a place for yourself or your group to stay that will provide you with warmth and laughter, then Footprints Homestay is the place to be. This lively hostel has made it to the top of our list for most amazing hostels in Siargao! Built by an American and Filipino husband and wife team their love for Siargao shines throughout their care of the hostel and every guest.
Located just off the beach, by the best shopping and eating stretch of General Luna, this wood built bungalow provides everything you would need during your trip to Siargao.
The ample deck and hammock area is perfect to relax, kick back and enjoy those nice island views.
Best Budget Hotel on Siargao – Viento Del Mar
Direct beachfront access, surfing, kitesurfing school, and weekly events make Viento Del Mar our budget hotel of choice on Siargao.
Found on the outskirts of General Luna, just off Tourism Road, in a prime location, you can either spend the day out doing activities or on the property enjoying the on-site restaurant & bar and other hotel amenities.
Best Luxury Hotel on Siargao – Kalinaw Resort
Looking for a remote yet luxurious experience on Siargao? The Kalinaw Resort is going to be it.
Private beach, individual villa infinity pools, spacious room design, on site restaurants and pool bar are why the is our choice of best luxury hotel on Siargao.
Featured by Travel + Leisure as one of the best hotel, resort and spa's in the world, this lavishly designed resort will leave you wanting nothing, other than never wanting to leave.
Are you ready to experience the best that Siargao island has to offer?
Our EPIC Siargao travel guide will share with you all the highlights and hidden gems that you can experience on this nature rich island. Island hopping, lagoons, rope swings, surfing, beaches, waterfalls, Siargao literally has it all and it's a must-visit on any Philippines backpacking itinerary!
Before we dive into our itinerary here are some quick notes when planning a Siargao trip. Firstly this island is pretty big and underdeveloped. What that means is outside of the main city, General Luna, there is not a whole lot happening. As for roads and infrastructure Siargao has some of the best in the Philippines. If you don't know how to ride a scooter learning here is one of the easiest places in the world. Scootering around the island is half of the fun and the main way to experience everything on this Siargao itinerary. Habal-Habal, motorized tricycle taxi's, are another option for traveling around the island but they are quite expensive if you plan to visit anywhere other than the area around General Luna.
Guyam Island | Daku Island | Naked Island | General Luna
Day 1 / Stop 1 – Guyam Island
Why it's awesome: It may be petite but Guyam island provides big fun, there is even a basketball hoop.
Cost: There is a 30 peso entry fee per person, because it is a private island. (Usually covered by the tour company)
Food Recommendation: Only one food stand and restaurant on the island but that is all you need.
Our Siargao day 1 itinerary is actually taking you off Siargao for some island hopping! Boats and tours are booked from the main pier in General Luna, next to the market or you can go through your accommodation. You can hire your own boat for 1,600 pesos, fits 6 people, or join a tour for about $15-20 USD. Tours include lunch, environment and entry fees. Hiring your own boat allows you to be more flexible for how much time to spend on each island.
The day starts out at Guyam Island, which is quite small but exquisite! Only a 10 minute boat ride from Siargao, this picturesque beachscape offers placid shallow waters, soft sand and swinging hammocks. There are also a few "Instagrammable" objects added to the island for you to show off your Philippine vaycay.
Day 1 / Stop 2 – Daku Island
Why it's awesome: Daku Island is the largest out of these 3 island-hopping destinations.
Cost: 100 PHP per boat, if not part of a tour, and 200-250 PHP for a shaded hut.
Food Recommendation: The few food stands on the island all cook the same, check out the ceviche.
This modestly sized island is full of lazy lazy coconut palm trees and an amazing stretch of sand. Even though it is the largest of these 3 island-hopping destinations you can still easily walk from one side of this island to the other in no time.
Daku Island is definitely the most popular stop. It boasts a small village that you are able to explore, comfy beach huts, great food and cheap rum. The beach is the biggest of the 3 island, you can easily spend hours enjoying the sand and sun. Play in the shallow blue water, have a drink, take a nap and then do it all again.
Day 1 / Stop 3 – Naked Island
Why it's awesome: Despite the name, this is not a nude beach, but more of a bare island getaway!
Cost: Entrance onto the island is free.
Food Recommendation: Hopefully you packed some snacks because this island is nothing but sand.
This stretch of white sand has earned its Naked name by literally being just and island of sand. Imagine as you step off the boat how it would feel to be deserted on an empty island like this, it's kind-of surreal, but also thrilling as you turn around and in every direction all you can see is shallow turquoise water expanding into the vast ocean!
Try to end your tour here for sunset! The colors are out of this world and make sure to bring an extra bottle of rum and snacks for it.
Day 1 / Stop 4 – General Luna
Why it's awesome: The main town on the island and where the nightlife is!
Cost: Plenty of free activities to do around town, beach, church, pier, etc.
Food Recommendations: Miguel's Taqueria…you never can go wrong eating delicious burritos and tacos!
After a day of epic island hopping you are dropped back off at the pier in General Luna, from the pier you can either head directly back to your accommodation, for a shower or wander the few streets to shop. There is so much packed in this quaint little town so make sure to explore around. This is the perfect city to find some new surf swag or head to the local market for a taste of authentic life on Siargao island.
Make sure to check out the General Luna nightlife. Even though the city is small every night there is a unique party happening. Different restaurants and bars across the city have a designated night where the crowd goes, which means it's possible to let loose any night of the week.
Coconut Overlook | Coconut Road | Maasin Bridge | Tayangban Cave | Del Carmen | Sugba Lagoon
Day 2 / Stop 1 – Coconut Tree Overlook
Why it's awesome: Because there are over 10,000 palm trees planted around here!
Cost: FREE.
Food Recommendation: Guy on the street sells amazing coconut dim sum, it's best to grab two.
It's an EPIC good time to scooter around Siargao, which is why our day 2 itinerary focus on mostly that! You will experience the best the central part of the island has to offer. It is possible to cover all of these activities in one full day but if you plan to be on Siargao for a while, which we definitely recommenced, you could take things slower and match a few of these activities with others.
The Coconut Tree Overlook is unmistakably the best view on the island. The feeling is so surreal as you drive up the hill, reach the overlook and just see the whole island open up to you. Don't be too awestruck and forget to stop. It's easy to sit here for a little while and just stare at the expanse of lush palm trees.
Coconut farming is a major economic industry on Siargao. The whole island is covered in coconut trees, which has helped keep development down, leaving most of the island untouched and mostly wild.
Day 2 / Stop 2 – Coconut Road
Why it's awesome: Either you want the Insta selfie or you want to watch the people try and take one with the traffic.
Cost: FREE.
Food Recommendation: No food on this palm lined straightaway. A few local kids hang out and sell hand-cut bamboo straws.
Continuing just past the Coconut Overlook this little stretch of road has become quite the popular spot on Siargao. Nature is amazing and free activities are always fun, so combine those two with a small photoshoot and you have yourself a great travel memory.
If you want to avoid most of the crowd sunrise or early in the morning are good times to get to this part of the island. Depending on how much time you have to visit Siargao sunset is stunning both here and the Coconut Overlook. They do get little busy but its kind-of funny seeing what other people do for this beautiful palm tree photo. Also if you are scootering solo sunset might be the best time to ask someone if they wouldn't mind taking a photo for you.
Just before the corner there is a little trail that is perfect to explore around!
Day 2 / Stop 3 – Maasin Bridge
Why it's awesome: It's the perfect place to cool off and river swims and rope swings are always fun.
Cost: 20 PHP entrance fee.
Food Recommendation: There are some small food stands in town, just before the bridge.
Don't scoot by this amazing Siargao activity! Maasin Bridge is painted bright red but it's small and easy to miss. Once you get off the bridge the river opens up providing you with some awesome jungle fun.
You can find loads of activities here! Hire a boat to paddle around, rope swing, jump off the shaky palm tree and of course swim in the river. The nature around Maasin Bridge is pristine and a great place to just have some jungle fun!
Day 2 / Stop 4 – Tayangban Cave
Why it's awesome: Wading in a river through caves!
Cost: Entrance to the pool with a guide is 100 PHP.
Food Recommendation: Nothing really around the best is to eat in Del Carmen before the afternoon lagoon tour.
After a little bit of swimming in complete darkness, lit only by your guides torch, Tayangban Cave opens up into a stunning emerald pool. It's such a crazy feeling to be completely surrounded by the jungle. You feel like you are on a whole different planet as you swim in this pool with these ancient looking vines and trees.
If you have never done it before here is the perfect place to try your hand at some cliff jumping!
Day 2 / Stop 5 – Del Carmen
Why it's awesome: Cool little town, nice church and entry point into the mangrove forest and Sugba lagoon!
Cost: Free
Food Recommendation: Krokodeilos Restaurant and Bar is not only an awesome spot to chill out with friends, it is also a wonderful restaurant with fresh food and cold drinks!
The main entry point to the western islands of Siargao, Del Carmen has a fair bit going on. There is a beautiful church as you head into town, a few shops and restaurants and a cool boat area to wander around. Here is a great place to stretch from all the driving you have been doing.
It's best to park the scooter just off the main street before the pier. If you are planning on doing any boat activities from here make sure to spent a few minutes looking at the small museum in the building.
Day 2 / Stop 6 – Sugba Lagoon & Mangrove Forest
Why it's awesome: Stunning turquoise waters, snorkeling, mangrove trees!
Cost: 1600-2800 PHP to rent a whole boat, fits up to 6 people, price depends on which tour option you choose.
Food Recommendation: Hit The Waffle House for some unforgettable sweet waffles.
Located off the west coast of Siargao, just outside Del Carmen, this 4000 hectare nature sanctuary should not be skipped. Home to the Philippines largest mangrove and quite a few stunning islands Scuba lagoon is one of the best and most beautiful Siargao adventures.
Once you arrive to Del Carmen you can hire a boat at the pier on your own. For those of you that have time beyond this 3 day Siargao itinerary you could set aside a full day and pre-book a tour that picks you up at General Luna, takes you to Sugba lagoon plus two other neighboring islands.
When hiring a boat in Del Carmen you have the options to just visit Scuba lagoon, 1600 PHP or you can add-on, like exploring more of the mangroves or stopping at an extra island in the lagoon. Each additional stop adds to the overall price. If you are arriving to Scuba lagoon in the afternoon, after doing the rest of our day 2 itinerary, you have a great chance of finding someone at the pier who wouldn't mind sharing boats to save on cost! Every boat fits up to 6 people.
Get lost in the beauty of Scuba lagoon, enjoy the mangrove, jump from the overwater board, snorkel and enjoy the calm waters!
Pacifico | Magpupungko Pools | Burgos | Taktak Waterfall | Cloud 9 | Algria Beach
Whether you plan on spending 3 days in Siargao or 30, here are a few other must-do items when visiting Siargao island.
Pacifico
The up-and-coming stretch of Siargao island.
Stunning beaches and great surf breaks.
Great area for jumping off to do other activities.
Pacifico in central Siargao is a relaxed old school surf town with long stretches of white sand beaches, tropical rows of palm trees and world-class surf breaks.
If you are looking to escape the bustle of General Luna, Pacifico is the perfect place for you. Spend your days just surfing and soaking up the sun on some of Siargao's best beaches and breaks. The peace and quiet perfect here, breath in the cool ocean air and relax.
There are some great surf breaks found around Pacifico and all of them are within a couple of minutes walk from each other! Take your pick of left-hand or right-hand waves, and remember that they are best surfed at mid to low tide.
Magpupungko Beach and Tidal Pools
The Magpupungko Beach and Tidal Pools provide rich turquoise ocean water and rock pools just waiting to be enjoyed by you!
There is a parking fee of 20 PHP and an entrance fee of 50 PHP but you also get access to a beautiful stretch of beach, which is perfect for spending a few hours laying around.
Grab a cold coconut or some food from the lineup of food stands.
The Magpupungko Beach and Tidal Pools is a must-visit and favorite of most travelers. Whether you are here for low tide and access to the pools or high tide and enjoying the beach here is a great stop to relax and grab some Instagram snaps.
This is a very popular spot which can get busy. However, that means its also a great place to make some new friends.
Swim or surf amongst coral fringed rocks and multi-colored fish as they glide along the rock pool floors!
Get your foodie on in Burgos
Although Burgos is located on the northern section of Siargao that does not mean this town is lacking, in fact Burgos is the new hotspot on the island.
There is a great group of local artists that live in this area and the community is focused on sustainability.
Like most of Siargao beaches and surf-breaks can be found just outside of town.
The latest on the radar, Burgos, has some amazing things going for it. Cafe Lokal and its associated market provide a food co-op and artistry mix. Lokal focuses on community while providing some amazing food and hand designed products. Dinner at the Isda fish market is an experience on its own.
Here you can support local fisherman by actually wandering around the fish stalls and selecting someones catch before heading upstairs to a modern designed restaurant. The atmosphere and overlook view are spectacular. Also there is a full veggie menu with products sourced from local farmers.
Taktak Waterfall
It is the only waterfall known to Siargao island!
Entrance is 25 PHP but if you arrive early in the morning you can avoid this and have the waterfall completely to yourself.
The pool isn't too big but it does get pretty deep for playing in the water.
If you like fresh air and lush, tropical vegetation then Taktak Falls is just for you! The waterfall itself is about 15 meters tall with a wide pool below to swim around.
Depending on the season, the pool might only be waist deep but the water is always falling and mesmerizing to see.
There is a small pathway to the left of the Taktak waterfall that will lead you up to the top to enjoy a nice overlook view.
Insider Tip: Do not jump off from the cliff, or from high points surrounding the waterfall's base. There are only a few parts of the pool that are actually deep enough for you to dive in, so it's better not to chance it and wind up spending your vacation with a broken ankle or worse.
Cloud 9 Surfing Area
This is the best area for surfers, the break is a short boat-ride away from shore.
If you are waiting for the swell, or keen on a mid-day rest you can relax on the soft beach.
Cloud 9 is perfect to connect with other surfers or chat with locals and ask for some advice.
This legendary area is known for hosting the one of the most famous breaks in the world, something that has put Siargao on the map for every pro surfer. The waves provide hollow tubes and an epic swell that lifts you above the otherwise perilous coral reefs.
If surfing is not your thing you can watch surfers try their luck to catch the iconic Cloud 9 wave from the 3 story overwater observation station.
Insider Tip: If you are a beginner at surfing, we just want to remind you that it is unwise to attempt surfing the Cloud 9.
Calm Waters Perfect for Swimming at Alegria Beach
There are sections within the ocean where you can fully submerge yourself without the worry of sharp rocks!
Alegria beach is one of the few stretches of sand where you don't have to worry about waves so you can leisurely float around and relax.
It's away from the main area and surf breaks but up here on the norther tip of Siargao things are super peaceful.
Laze about and sunbathe surrounded by pristine white sand and crystal clear blue sea! This beach is the best beach on the whole of Siargao for swimming, as it is less dense with rocks and coral reefs.
It is not usually very populated with tourists, and you'll probably find only a few locals hanging around and chilling behind the grass of the beach. This adds a sense of peace and privacy to your afternoon, and you can find a bar along the coastline to order some refreshingly delicious sundowners!
Siargao, and the Philippines in general are safe to visit, few tourist have any problems here but just in case our list of Safety tips are good to keep in mind wherever you travel.
As everywhere in the world try not to leave valuables unattended along the beach and be wise when walking alone late at night. Siargao is a very small island and the locals try to keep it crime and drug free, everyone on the island just wants to enjoy the surf.
Don't Forget Your Travel Insurance for Siargao
World Nomads' mission is to support and encourage travellers to explore their boundaries. They offer simple & flexible travel insurance, and safety advice to help you travel confidently.
They've been doing it since 2002 – protecting, connecting, and inspiring independent travellers just like you.
Get a quote below or read our in-depth review!
World Nomads provides travel insurance for travelers in over 100 countries. As an affiliate, we receive a fee when you get a quote from World Nomads using this link. We do not represent World Nomads. This is information only and not a recommendation to buy travel insurance.
If you're looking for some more inspiration or ideas of where to visit after Siargao here is a great list of possible day trips!
Cebu and Mactan Twin City Tour
Cebu, the main island and entry point to Siargao, offers plenty to see and do. We recommend at least spending a day to discover the best Cebu City, the oldest city in the Philippines has to offer!
Full to the brim with history, heritage and culture, this tour takes you to the neighboring cities of Cebu City and Mactan, both of which are bound to surprise you. The buildings are masterpieces and the culture is unique to this region. Admire Magellan's Cross, the Basilica of the Holy Child, and a few other 16th century historical sites while you are here.
Mactan Island Hopping
Skim the crystal clear ocean waves in a Filippino Banca, a motorized canoe, as you tour 3 stunning tropical islands. Located just off the main island of Mactan the islands of Hilutungan, Nalusuan and Pandanon are a unique experience and perfect for the ocean lover.
At each of these islands, you will get the chance to indulge in all of the most amazing water-sports! Jump on into the welcoming waters and go snorkeling, swimming or diving off the coastline of the small islands within the channel.
After you've worked up an appetite, dig into a flavorsome grilled lunch complete with a picnic setting, and served on a white sand bay as you soak up the sun!
Pescador Island Marine Sanctuary
From Cebu City head down to Moalboal where you can hop over to Pescador island to experience world class snorkeling! This little island sanctuary is packed full of multicolored fish, bright corals and of course turtles!
As you boat to and from the island make sure to keep your eyes open for dolphins playing along side you.
Half-Day Panglao Island Tour
Another small, fantastic island to visit after Siargao is Panglao Island. Located on the southern side of Bohol, Panglao Island is reputed to have the most stunning white-sand beaches in all of the Philippines. You can also get lost in mysterious underground caves and visit a Spanish church with a unique past.
Bohol Island: Full-Day Countryside Tour with Buffet Lunch
Since you are around this area of the Philippines we have to recommend a trip from Cebu city to Bohol itself! Close Cebu Island, Bohol is an astounding place to explore, make sure that you have camera charged up for some epic shots! Bohol's famous for it's Chocolate Hills, the Tarsier Conservation Ara and the Loboc-Loay River.
Find out what people want to know when planning their Siargao itinerary.
Conclusion
Siargao is one of those precious places that has preserved its rich heritage, culture, and lifestyle, whilst still remaining a popular tourist destination. Seeing how damaging tourism can be to a small islands like Boracay, the people of Siargao have really stepped in to preserve to natural beauty of this island and keep away from massive chain-like overdevelopment. Recycling is a huge part of the island, everyone is working towards increasing sustainability through tourism and local life. Siargao is a truly unique island adventure, one filled with an infectious rhythm that will linger with you long after you leave!
---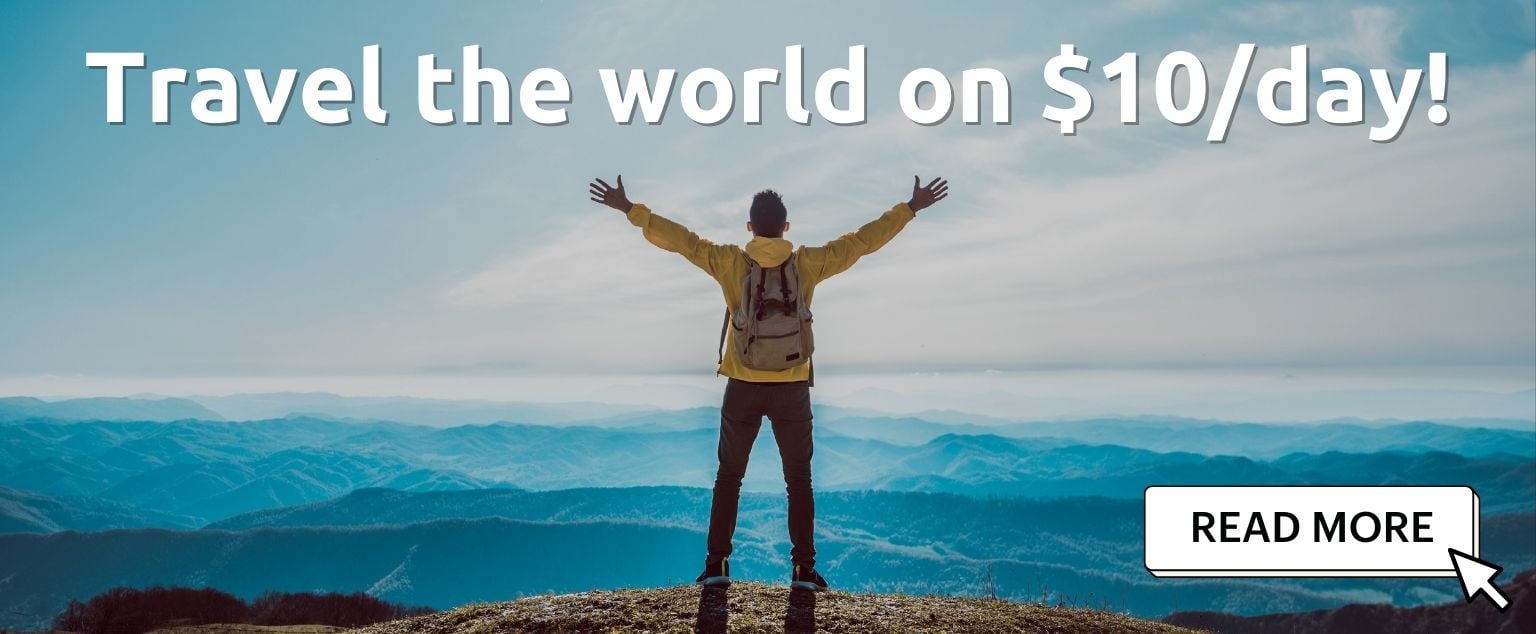 And for transparency's sake, please know that some of the links in our content are affiliate links. That means that if you book your accommodation, buy your gear, or sort your insurance through our link, we earn a small commission (at no extra cost to you). That said, we only link to the gear we trust and never recommend services we don't believe are up to scratch. Again, thank you!