Cartagena sits on Colombia Caribbean coast and is a perfect, intoxicating mix of latin and caribbean cultures. It is now firmly established on Colombia's backpacker "Gringo Trail" and remains ever popular with domestic tourists who flock here for some sun, fun and romance.
The city is a popular beach destination that enjoys a tropical climate. There are plenty of water sports to enjoy such as scuba diving coral reefs and leisurely boat cruises. But the city has so much more to fall in love with, including old colonial architecture, colorful streets, friendly people and a vibrant social scene.
Cartagena is also a great base from which to explore the rest of the province and the beautiful islands in the Caribbean Sea. The palm tree-lined beaches are pristine and the seas are teeming with marine life. Once you explore everything that the city has to offer, you may not want to leave!
To find out what the top attractions are, check out our list of the 23 best places to see in Cartagena!
There is so much to do when backpacking Cartagena that knowing where exactly to start can be tough. This is why we compiled this pretty damned awesome guide to give you all the insider low down.
Since the city is quite big, the attractions are found throughout Cartagena's different neighborhoods and areas. Knowing what you want to see and how you'll get there is going to be an advantage once you begin your travels. Booking guided tours can also help to get an insight view or a "look behind the scenes" for some cool hotspots.
The walled city of Cartagena (La Ciudad Amurallada) is ground zero, the site of the original city. It is protected by a fortress that once kept the city safe from marauders and storm surges.
Now a UNESCO World Heritage Site, the buildings are brightly-colored, the streets are cobbled and the whole scene is picturesque. Walking around the streets can feel like a Latin fairy-tale, and you'll quickly see why this is most people's favorite place to visit in Cartagena!
If you are an avid photographer, you'll really enjoy this part of town as it is easily one of the prettiest parts of town. For a historical context, try join an organised, guided walking tour. Oh, and try to avoid this area when the cruise ships are docking as it gets seriously crowded with tourists.
A great activity to get stuck into while visiting Cartagena is scuba diving. The Caribbean Sea is full of marine wildlife to see and coral reefs to explore!
You'll be amazed by the schools of colorful tropical fish, underwater landscapes and bountiful biodiversity hidden beneath the surface. See fascinating creatures such as lionfish, lobsters and eels!
If you aren't an experienced scuba diver, there are also introductory courses that will show you the ropes and allow you to dive with confidence in a safe environment! In fact, Colombia is fast emerging as one of the best destinations in the world to learn to scuba.
For the best dive sites around Cartagena, you'll need to hit up the Rosario Islands. I was able to go scuba diving with a fantastic dive shop called Diving Planet. Their bi-lingual guides are professional and the day or overnight dive trips they offer include van transport and boat transfer, lunch, and all the scuba equipment. The Rosario Islands are one of the best places in Colombia for scuba diving, so don't miss out!
For more Places to Stay, check out our full Cartagena Neighborhood Guide!
A visit to Cartagena would not be complete without exploring the Castillo de San Felipe de Barajas that towers over the city. It may be one of the most impressive of all the Spanish-built castles in any of its colonies, and is one of the biggest Cartagena attractions!
The castle is located on the Hill of San Lazaro the perfect position from which to protect the city from an attack in years gone by. Unsurprisingly, since its construction began in 1639, the castle has never been taken despite being under attack many times. You can learn about one such attack when the British sent the largest navy in history to try and take the city!
A visit to the castle will provide important insight into the history of the city. You can run through the seige tunnels, take pictures over the city and count the lizards climbing the walls.
The Mercado de Bazurto is a busy food market that gives travelers an authentic taste of Cartagena. It has been described as chaotic, loud and overwhelming, but this bustling market is a must-see when visiting the city! The smell of fresh fish can be pretty over-welming for first timers!
The Bazurto Market is the largest wet market in town and sells everything from fresh fruit to some rather bizarre local delicacies. It's a good idea to wear closed shoes and look after your possessions when visiting the market.
For those that don't normally feel comfortable visiting local markets by themselves will be pleased to know that many tour agencies offer guided tours to the market.
Like most Latin American cities, there are plenty of churches found in Cartagena. However, this one is rather impressive and definitely worth a visit!
The architecture is particularly impressive, with the building containing elements from a number of places of influence. The stone facade comes from Tierrabomba Island, and the marble altar comes from Italy.
The church is dedicated to the patron saint of slaves, who worked tirelessly to improve the lives of slaves brought to the city and converted them to catholicism as part of the deal it seems….
It is here where the remains of St Peter Claver remain. A guided tour may provide some additional context. The church remains popular for mass and if you can catch one, they can be very moving even for non-believers.
6. Brush up on your history at Palace of Inquisition
The Palace of the Inquisition is a historic colonial building dating back to the 18th century. While it may look nice on the outside, there were many dark things that happened on the inside.
The building used to be the seat of the Holy Office of the Inquisition of Cartagena. It was here where the Spanish government would question and punish heretics coming into the city, and people who were believed to be guilty of practicing black magic and witchcraft.
A visit to the Palace of the Inquisition will provide an important history lesson, with loads of weapons and torture instruments on display.
Looking for some more authentic activities in the city? Here are some unique and unusual Cartagena attractions that are well worth your checking out!
The Convent of Santa Cruz de la Popa is located on top of a hill and is the highest point of the city. Its name comes from the resemblance of the building to the stern of a ship.
The convent was originally founded in 1607 and was later fortified in the 19th century. Inside you'll find impressive interiors, including the image of La Virgin de la Candelaria, the patroness of the city.
The convent is also worth a visit for the amazing views of the city! Be sure to haggle for a better price before catching a cab to the summit. Hiring a guide is another option if you are not comfortable coming up alone.
The neighborhood of Getsemani in the old city is a beautiful example of Colombian flair with loads of colorful street art on offer! The area may appear a bit rough around the edges at first glance, but soon you'll fall in love with this authentic part of the city.
Getsemani used to be a place tourists avoided at all costs and was a hub for prostitution and drugs. The introduction of a few hotels and restaurants has given this neighborhood a new lease on life. It is now the budget backpacker hub with hostels and bars. After the dark, the Plaza around the Trinidad Church is transformed into the beating heart of the city.
Today it is filled with colorful streets, impressive street art, hip cafes and a blossoming nightlife, which makes it one of the trendiest places to visit in Cartagena. There are guided tours that take in the church, old buildings and take you to the best street art.
If you love tasting something new, unusual or locally renowned then you just have to try some of the street food in Cartagena! Food vendors have put Cartagena on the map with a delicious array of flavors on offer all over the city.
Once you taste some of the amazing delicacies on offer, street food will quickly become your go-to for a tasty and affordable meal!
Try local foods such as empanadas, buñuelos, queso costeñoas, lulo and arequipe. If you don't know where to start, sign up for a street food tour to immerse yourself in the experience.
Safety in Cartagena
If you are reading this, you probably already know that Colombia has a reputation for being dangerous. Like much of the nation, Cartagena is edgy and does have issues with crime and extreme poverty. Whilst most visits end without trouble, you do need to take some serious care.
Pick-pocketing and bag snatching do occur across the city including in tourist areas and inside restaurants. But a good way to stop would-be pickpockets in their tracks is simply to wear a money belt (which we highly recommend); something like the very discreet Pacsafe Money Belt will work wonders.
Violent crime and muggings are also pretty common against backpackers especially in tourist areas. Be very careful in Getsemani and the old town after dark. Do not carry too much cash, do not wear expensive looking jewellery and do not flash electronic gadgets – this means go easy on the selfies.
Spiking with Scopolamine does occur. The drug makes victims confused and causes black-outs and it is used for date-rape and robbery. Watch your drinks in bars and do not accept drinks or cigarettes from strangers.
The Police around the tourist areas routinely shakedown backpackers in attempts to solicit bribes or steal cash. If this happens to you, make as much of a scene as you can.
There are also a lot prostitutes and drug dealers operating. When I was there in 2015, I heard several accounts of drug dealers inviting backpackers to bars to negotiate and then pulling guns on them.
Cartagena is basically one giant fiesta. When the sun goes down, carry on experiencing the city with these top Cartagena activities at night!
It may not strike you as a must-do activity, but if you're in the mood for an entertaining evening then partying on a Chiva is the most fun you can have! These wooden party buses come complete with music, lights dancing and a bar.
Where do they go, you ask? The Chiva buses cruise around the streets of Cartagena picking up and dropping off party-goers from the hippest clubs in town!
Hopping on one of these buses is a great way to get to interact with other visitors and some locals too. If you are backpacking, ask your hostel to arrange one for you then just bring an open mind and enjoy the evening's festivities! Yes it's cheesy and kitch, but as as one-off, it's a helluva lotta fun!
11. Go salsa dancing at Cafe Havana
If you're looking for an enjoyable evening, filled with Latin music and salsa dancing then you'll be spoilt for choice in Cartagena. One of the most famous nightspots in the city is the Cuban-style Havana Club. Colombian's love salsa with a passion so you have to try it for yourself at some point.
Havana Club draws a mixture of locals and tourists and was even visited by Hillary Clinton when she visited the city not so long ago. It can get crowded, but it's well worth a visit for live music, cocktails and atmosphere.
If you'd prefer a slightly less crowded joint for the evening then try out Donde Fidel, Quiebracanto or Crazy Salsa. If you don't fancy and out and out Salsa fest, then head to Mr Babilla's for a mix of salsa, reggaeton & dancing on tables.
12. Soak in the atmosphere at Plaza de la Trinidad
The Plaza de la Trinidad in Getsemani is, without doubt, one of the best places to hangout at night! The plaza is surrounded by restaurants and street food vendors, which makes it the perfect place to go to for an evening meal.
But food isn't the only thing on offer there. The plaza comes alive at night with many street-performers, dancers and musicians adding to the festive atmosphere.
The area attracts a diversity of people, and makes for an entertaining evening for all ages wanting to experience Cartagena's evening atmosphere. Just pop into one of the tienda's, grab a cold beer and join the fun!
Looking for a specific place to stay? These are our highest recommendations for the best places to stay in Cartagena.
This super stylish hostel is the epitome of Cartagena cool. Comfortable and chic, the calm surroundings mean you can relax in peace and quiet after days spent walking around the city.
The dorm beds are modern and give guests space and security. The breakfast served here is complementary and tasty.
Situated among the winding lanes of the old town, this chic, modern studio apartment offers everything you need for your trip to Cartagena.
Its small kitchen is ideal for whipping up eggs and brewing your morning coffee. Bathrooms are clean and large, and more importantly, the bed is uber comfortable. There's even access to a terrace with a jacuzzi!
Big, comfortable, modern-style rooms plus friendly, helpful staff make this boutique hotel a real gem. A few things that make this hotel one of the best places to stay in Cartagena: a refreshing pool for guests to use, a large traditional breakfast, and convenient location walking distance to the walled city and tourists site, but still in a fun local neighborhood.
With its old walls, sunsets over the sea and endless dancing, Cartagena breathes romance. It's pretty easy to get romantic in Cartagena without even trying but if you do need some help read on!
13. Enjoy drinks with a view at Cafe del Mar
Cafe del Mar is one of the most well-known restaurants in Cartagena and the perfect place to romance your partner. The restaurant is located on top of the wall surrounding the old city, and boasts amazing sea views!
Get there early and book a table for you and your partner while the sun is still up, then just sit back, relax and allow the sunset to set the mood. Sip on a drink or two and enjoy a light meal at one of the best locations in Cartagena.
Cartagena is blessed by the blue caribbean sea. Take advantage of Cartagena's position and take a romantic dinner cruise in the bay.
There are loads of boat cruises to choose from, but why not go the extra mile for your partner, and go for a 4-course meal and wine on a luxury yacht. You'll enjoy amazing views of Cartagena's waterfront neighborhoods as the yacht sails along the coast.
Watch the sun go down and see the city transform into night as you're treated to a delicious meal and tasteful music.
15. Take a Free Walking Tour
For anyone visiting a new city for the first time, there is no better way to get your bearings than by taking a tour that costs absolutely nothing at all! A quick walk around the city with an informative guide is all you need to get introduced to Cartagena. Catch a glimpse of what you can expect during your stay!
You'll get to visit the best of Cartagena's walled city and learn about the fascinating history of the city! Be sure to book in advance, and if you like the tour then tip your guide for their efforts.
16. Discover beautiful gemstones at Museo de la Esmeralda
The Museo de la Esmeralda is a museum dedicated to Colombia's emeralds and the fine jewelry that's made with it. Colombia is known for its emeralds, and at the museum you can learn all about them and how they are extracted from the earth.
There are exhibits displaying how the local cultures worked with the gemstones as well as gold. There are also ancient myths and legends associated with the precious materials, and one of the largest emeralds ever discovered in Colombia on display!
17. Take a stroll on the wall
The strategic location of Cartagena de Indias between the Sinu River and Magdalena River made it one of the most important cities to both Colombia and Spain. Historically, it was an important shipping port from which to export precious resources to Spain and import slaves.
Due to its important position, the city was fortified to protect it from attack. With the threats long gone, the thick walls now make for a great vantage point over the city and provide a great route for a stroll.
A walk on the wall comes highly recommended, but be warned, there isn't much shade from the sun up there.
Books to Read in Cartagena
Reading about a place you're planning to visit is always fun. It gets you more excited for your trip and you learn something in the process. Below are 5 books and guides to add to your Cartagena reading list:
Moon Cartagena & Colombia's Caribbean Coast – Plan your trip to Cartagena and the surrounding area with this great guide from Moon.
The Fortifications of Cartagena de Indias – If you're interested in the history of the city, especially surrounding its important fortresses, definitely check this book out.
Dancing Feet: One Man's Mission to Dance Like a Colombian – What happens when an Englishman with two left feet heads to Colombia to attempt to learn how to dance like a local? Find out in this hilarious book.
Wondering what to do in Cartagena with kids? Here are some fun activities for the whole family!
18. Get stuck into chocolate at ChocoMuseo
The ChocoMuseo is a hit with everybody, but once the little ones hear about it they won't want to go anywhere else! Located in the old city, a visit to the chocolate factory is a great way to keep the kids entertained for a couple of hours, and can easily be slipped into your Cartagena itinerary.
ChocoMuseo is not only a place to learn about where chocolate comes from, or see how it is made from bean to bar. There are also workshops allowing you to create your own chocolate treats and a bar selling the most delicious drinking chocolate too!
19. Splash in the waves at Bocagrande Beach
When you're at the coast, there is no better way to cool off on a hot day and keep the kids entertained than a trip to the beach. There are plenty of beautiful beaches around Cartagena to choose from, but the most accessible has to be Playa de Bocagrande.
Bocagrande is the longest beach in the city and is lined with big hotels, casinos and restaurants. There are umbrellas to rent so you can relax in the shade while your kids have fun playing in the water!
There are a ton of vendors wanting to sell you stuff, but for a quieter time, you're going to have to venture further out of town.
Still wanting more? Check out these extra things to do in Cartagena.
20. Check out La Boquilla
La Boquilla is a quaint fishing village not far out of Cartagena. The streets are lined with small fisher houses and some shacks, but make no mistake, this is an authentic piece of Colombia.
The locals are friendly and the beaches are much nicer to relax on. There are many choices for a meal, and at a couple local cafe's you can dine on freshly caught fish.
There are also mangroves that play a big role in protecting the fishing village from storm tides, that make for the perfect setting for a scenic tour when going by canoe!
21. Learn about the local importance of gold at Museo del Oro Zenú
It was gold that first drew the Spanish conquistadores to Latin America and legends of "El Dorado", the city of gold originate in the nation. Whilst the national gold museum is in the capital city Bogota, Cartagena has its own little off-shoot. The Museo del Oro Zenú is a small facility with a wonderful collection of gold artifacts from the time when the native 'Zenu' people inhabited the area.
The gold on display includes gorgeous pieces of jewelry, and also pottery. Gold played an important role in the development of the city which is neatly laid out at the museum. One of the best parts is that admission to the museum is absolutely free so you don't need any gold to get in!
22. Enjoy a meal at Plaza Santo Domingo
The Plaza Santo Domingo is a bustling space packed with some of the finest restaurants and bars in the city. The restaurants have outdoor tables spilling into the plaza, which are very reminiscent of Italian cities.
The plaza attracts a lot of street performers that provide entertainment to diners, and vendors selling artisanal souvenirs. Add to this a famous Botero statue, La Gorda Gertrudis, it all contributes to a very pleasant experience.
Head to the Plaza Santo Domingo for an evening meal or an afternoon of relaxation and people-watching.
23. Take a snap at Monumento Torre Del Reloj
The Monumento Torre Del Reloj is the famous clock tower of Cartagena and the main gate to the historic walled city. The clock tower is full of historical importance and contains a clock dating back to the 18th century.
The bridge at the clock tower is a good place to hang out and escape the hot sun. It was originally built as part of the city's defenses. The square outside the clock tower is surrounded by fabulous colonial architecture, and is a great spot to spend some time on your way into the city center!
The Caribbean beaches you was always dreaming of are not to be found in Cartagena. However, a trip to the Rosario Islands is the perfect getaway if you came to Cartagena for idyllic beaches, crystal clear water and no crowds! The best way to get there is by catamaran, sailing on the breeze and sipping on some refreshing drinks.
The islands form part of a national park, which means conservation of the environment is a high priority. These conservation efforts are clearly visible by the number of fish swimming around. There is also an oceanarium to check out, with dolphins, sharks and turtles.
There is accommodation available on the islands if you wish to extend your stay in paradise.
El Totumo is a small volcano located an hour's drive northeast of Cartagena. The volcano used to be active but is now a fun tourist destination where visitors get to bath in the mud-filled crater.
The mud is rumored to have healing properties, but even if this isn't the case a bath in the mud is well worth the experience! There are women who provide massages and a scrub in exchange for a tip, and a lake to wash off in.
The journey there takes you through some gorgeous landscapes, and makes for an interesting day out!
Now that you have a better idea of what to do in Cartagena, its best to plan an itinerary to get as much done as possible!
Day 1 – Explore the walled city of Cartagena
Start your Cartagena itinerary at ground zero and explore the beautiful streets of the old city. The first stop should be to take photos of the historic clock tower monument and enter the city through the original gateway!
Once inside everything is within walking distance, so take your time to soak it all in and visit some of the most popular Cartagena tourist attractions. These include the Museo del Oro Zenú, Museo de la Esmeralda, Parroquia San Pedro Claver and the Palace of the Inquisition, which are all very close proximity to each other.
In the late afternoon, take a walk along the wall to Cafe del Mar and enjoy a cocktail sundowner. End your evening with a delicious meal at a restaurant in Plaza Santo Domingo.
Day 2 – Hit the beach and then discover Getsemani
Since you're at the coast on the Caribbean Sea, enjoy some downtime at Bocogrande beach catching some morning rays. In the afternoon, we recommend walking around the colorful and hip neighborhood of Getsemani to take in the beautiful street art.
Take some time to enjoy the atmosphere while walking the streets and enjoying the many picture opportunities. In the evening head over to Plaza de la Trinidad to experience the hive of activity that takes place there.
End off your evening with a night of salsa dancing at Havana Club or another bar in the area!
Day 3 – Authentic Cartagena
Day 3 is about venturing a little further away from the city center and experiencing the less touristy areas of Cartagena. A stop at the Castillo de San Felipe de Barajas is a must when visiting Cartagena.
Next up, head over to the Convento de la Popa. It's best to catch a cab there, but remember to haggle the price down before going. Afterward, take a short cab ride to the Bazurto Market and browse the stalls for some fresh produce and tasty refreshments.
Take the afternoon to explore the small village of La Boquilla, or just relax on its quiet beaches.
Don't forget your travel insurance for Cartagena
ALWAYS sort out your backpacker insurance before your trip. There's plenty to choose from in that department, but a good place to start is Safety Wing.
They offer month-to-month payments, no lock-in contracts, and require absolutely no itineraries: that's the exact kind of insurance long-term travellers and digital nomads need.
SafetyWing is cheap, easy, and admin-free: just sign up lickety-split so you can get back to it!
Click the button below to learn more about SafetyWing's setup or read our insider review for the full tasty scoop.
Here are some quick answers to common questions about what to do and see in Cartagena.
Cartagena is a fantastic city to visit for a vacation, as it has so much to offer! From boat cruises on the water to historic buildings and learning about the different cultures, there is plenty to see and do on your trip to Cartagena.
Whether you're on your own or taking the family, there is something for everyone in this popular Colombian city. Make sure you plan ahead and list your ideal itinerary to get the best of Cartagena and make the most of your stay.
A fantastic mix of culture, beautiful scenery and Latin flair awaits you on your Cartagena getaway! So what are you waiting for? Book your next adventure today!
---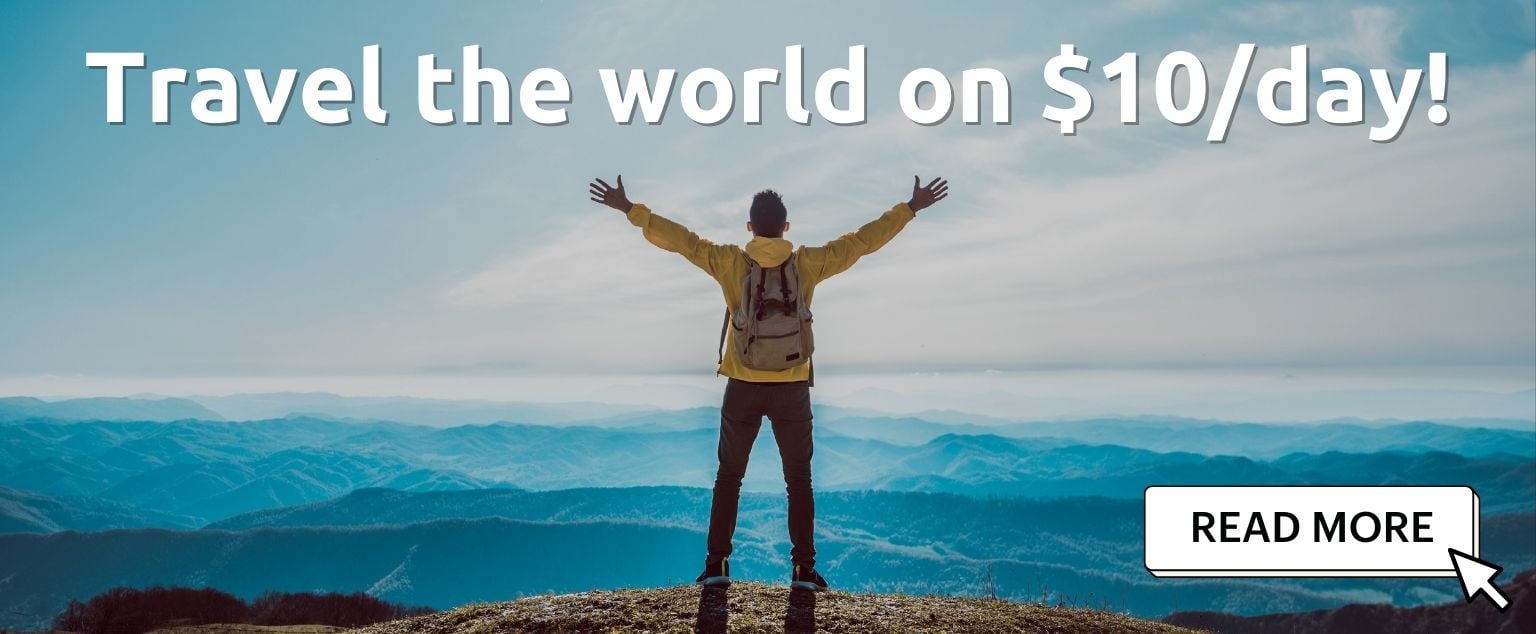 And for transparency's sake, please know that some of the links in our content are affiliate links. That means that if you book your accommodation, buy your gear, or sort your insurance through our link, we earn a small commission (at no extra cost to you). That said, we only link to the gear we trust and never recommend services we don't believe are up to scratch. Again, thank you!