The original capital of the United States, the birthplace of Rocky Balboa and the Fresh Prince, and the hometown of icons like Kevin Heart and Grace Kelly, there's definitely something special about the City of Brotherly Love!
Americas 5th largest city, Philadelphia attracts attention and visitors from all over the world. This has only increased in recent years as the city has made itself a place to be and not just for its historical importance.
Between Philly's incredible history, cultural excess, delicious cheesesteaks or other sumptuous foods and drinks, from pretzels to craft beer – Philly has something for everyone. Whether you're passing through, spending the weekend, or looking to get stuck into this magnificent city there's plenty to keep you entertained.

Unlock Our GREATEST Travel Secrets!
Sign up for our newsletter and get the best travel tips delivered right to your inbox.
Top Things to Do in Philadelphia
Philadelphia is integral to US history and a popular destination for visitors to the USA. an amazing place to visit and has no shortage of amazing places to visit and things to do. For a list of the best of them read on.
If Philadelphia's not even a little familiar to you, then you need to start watching more movies!
Emulate one of the most famous movie scenes in all of film history and get a work out in at the same time. The City of Brotherly Love offers a variety of routes that emulate Rocky Balboa's famous run. This a great way for you to check out various parts of Philly, and it's definitely an essential activity if you consider yourself both a film and a fitness buff.
If like us, you're pretty out of shape, there's no need to worry. Skip to end and run up the famous stairs. This surreal run will leave you feeling proud, elated and of course, a little corny, but no trip to Philly is complete without a run-up those legendary stairs! Just make sure you don't shout "Adriaaan!" when you get to the top!
2. Enjoy a Classic Philly Cheesesteak!
If you're looking for things to do in Philly that'll leave you feeling sated with a smile on your face, then a good way to start is by savoring one of these incredible sandwiches. They're a big source of local pride and as a result, competition is thick. The heavenly mix of thinly sliced steak, cheese, fried onions, and hoagie roll is a must-try for anyone visiting the city.
For an authentic experience, stop by the legendary rivals on the corner of South 9th Street and Passyunk Avenue. There, Geno's Steaks and Pat's King of Steaks regularly battle it out for cheesesteak supremacy!
FIRST TIME IN PHILADELPHIA
Old City
Old City is our recommendation for where to stay if you're visiting Philadelphia for the first time. The city's historic quarter, this is the neighbourhood where the seeds of American Independence were sown
Places to visit:
Tour the Betsy Ross House, where the first American flag was sewed
Visit Independence Hall, where the Declaration of Independence was adopted in 1776
Dine on local and organic fare at FARMiCiA
For more Places to Stay, check out our full Philadelphia Neighborhood Guide!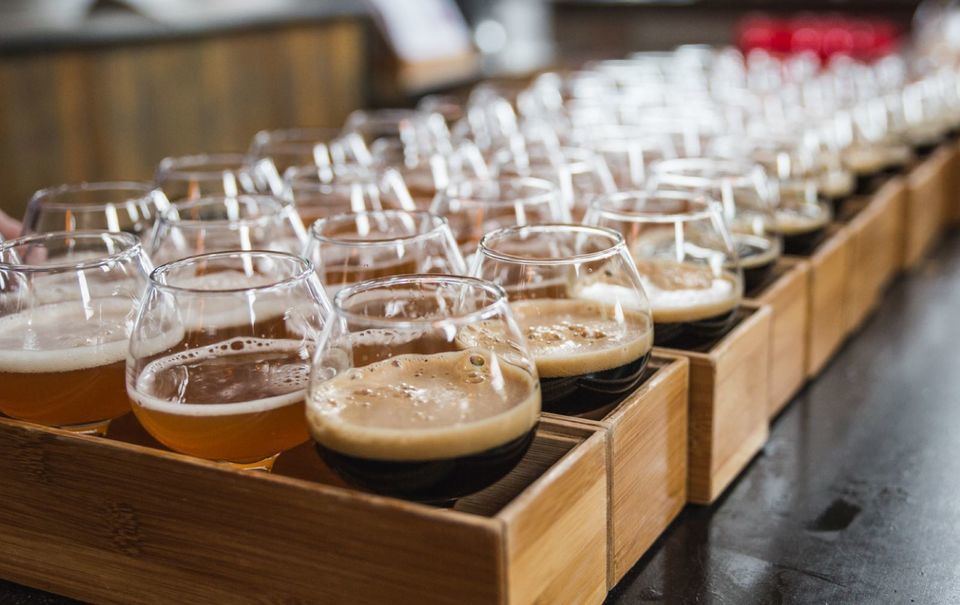 One of the most unmissable things to do in Philadelphia is exploring its craft beer scene! Craft beer is gaining increasing popularity across the world with Philadelphia being no exception. Consequently, it's home to a variety of exciting American breweries!
Exploring the origins, flavors, and techniques used to create outstanding beers like Flying Fish, Evil Genius and Yards. Beer is an almost integral part of the U.S. and knowing more about the drink will take you far in any conversation with a Philly local!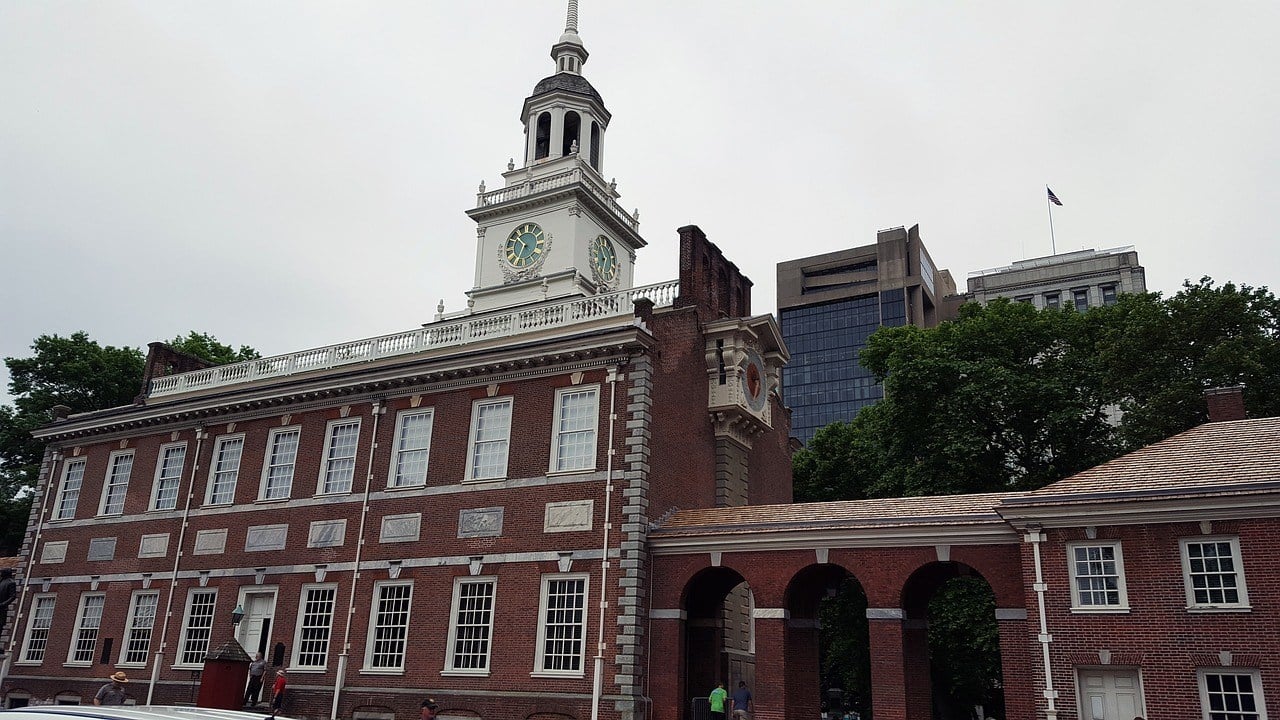 This is one of the top Philadelphia tourist attractions!
One of the must-see symbols of American freedom, no trip to Philly would be complete without a visit to this 2000 pound relic! With free entrance, a visit to this symbol of liberty is one of the most popular things to do in Philadelphia.
The engraving on it which reads "Proclaim Liberty throughout all the land, unto all the Inhabitants thereof" is a beacon of hope to all who read it then and now!

One of America's most famous and influential museums, this iconic Philadelphia structure is one of the city's best features! With a collection of exhibitions displaying art from everywhere between the US to Asia, this building is the cultural heart of Philadelphia!
Residing at the top of the iconic stairs seen in Rocky, the building houses impressive works from Van Gogh, Monet, Picasso, and other famous artists. It's well situated in the city center close to a variety of other attractions on our list.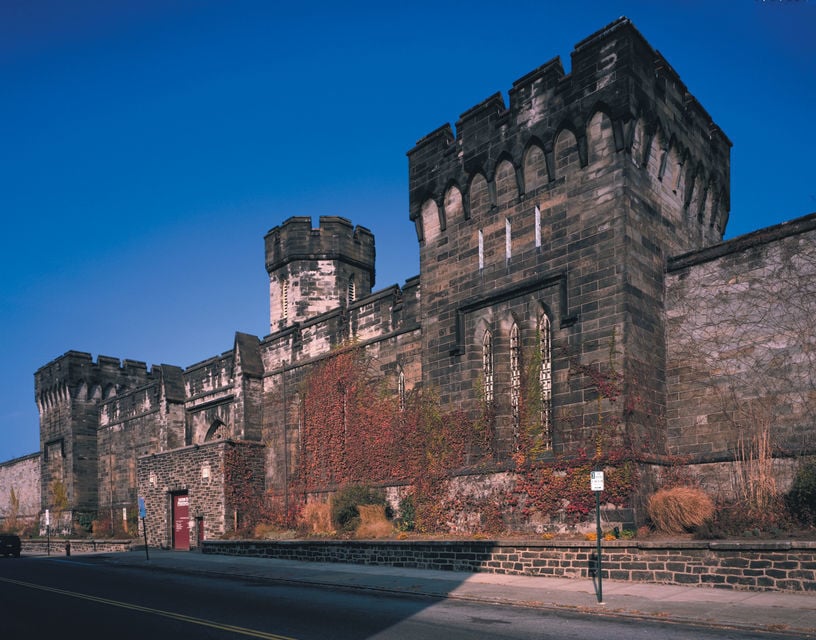 Opened more than 180 years ago, the combination of majestic architecture, rigid rules, and modern cells, helped set prison standards worldwide. Said to have had running water and central heating before the White House, this former prison complex serves as a testament to the limits human ingenuity, and cruelty.
In its hay day, the prison played center stage in a number of fascinating and frightening tales, now imortalized in the facilities Museum.
With modern-day attractions such as mp3 guided tours, interactive exhibits and thought-provoking art, this is definitely a Philadelphia must-see!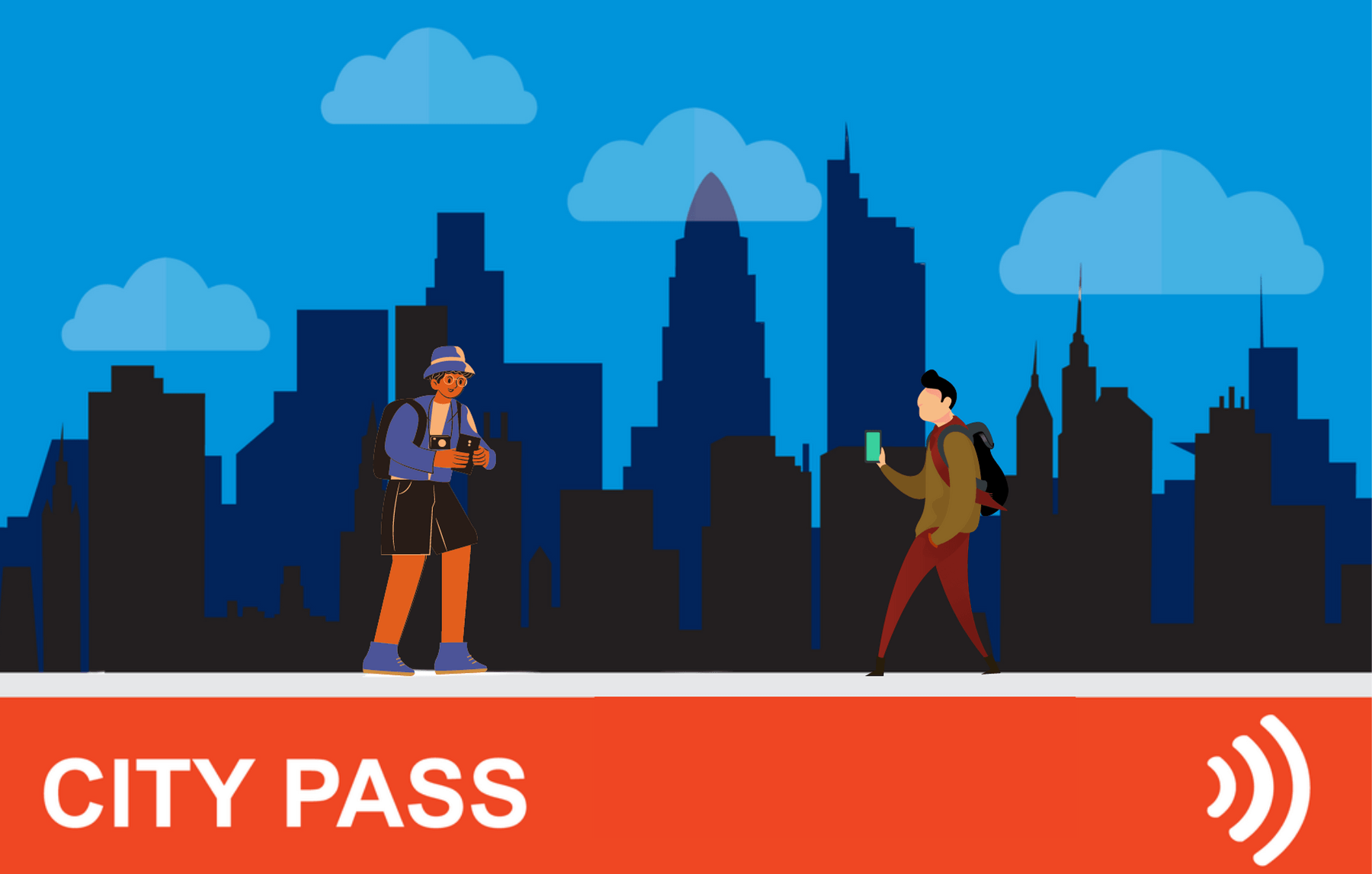 Travelling to Philadelphia? Then plan yo' trip the smart way!
With a Philadelphia City Pass, you can experience the best of Philadelphia at the CHEAPEST prices. Discounts, attractions, tickets, and even public transport are all standards in any good city pass – be sure invest now and save them $$$ when you arrive!
Buy Your Pass NOW!
Unusual Things to Do in Philadelphia
For adventurers looking to get off the beaten track, avoid the crowds, and see a different side to the city of brotherly love, this is the list for you. Let's take a look at some of the more unusual things to do in Philly.
7. Uncover Philadelphia's Magic Gardens
One of Philadelphia's most beautiful sites, this collection of colorful tiles is the work of mosaicist Isiah Zagar. Beginning as an attempt to beautify South Street in the late 1960s, the vibrant tiles that decorate the area is a testament to his creativity and passion!
Various objects and contributions from the community give it an authentic Philly feel. This is no surprise given the effort the community exerted attempting to preserve these works of art when an owner of the location he installed his art on decided to sell.
Today the venue is home to concerts, dance performances and even workshops hosted by Xager himself!
Small Pack Problems? 😉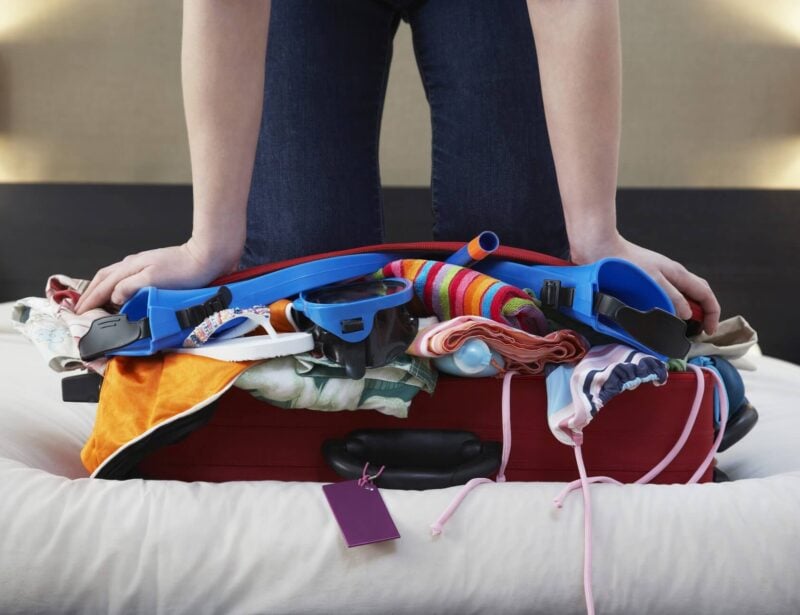 My missus travels with all her clothes in ziplock bags: don't be like my missus. UP YOUR PACKING GAME!
Packing cubes for the globetrotters and compression sacks for the real adventurers – these babies are a traveller's best kept secret. They organise yo' packing and minimise its volume too so you can pack MORE.
Or, y'know… you can stick to ziplock bags.
View Our Fave Cubes
Or Check Out the Sacks!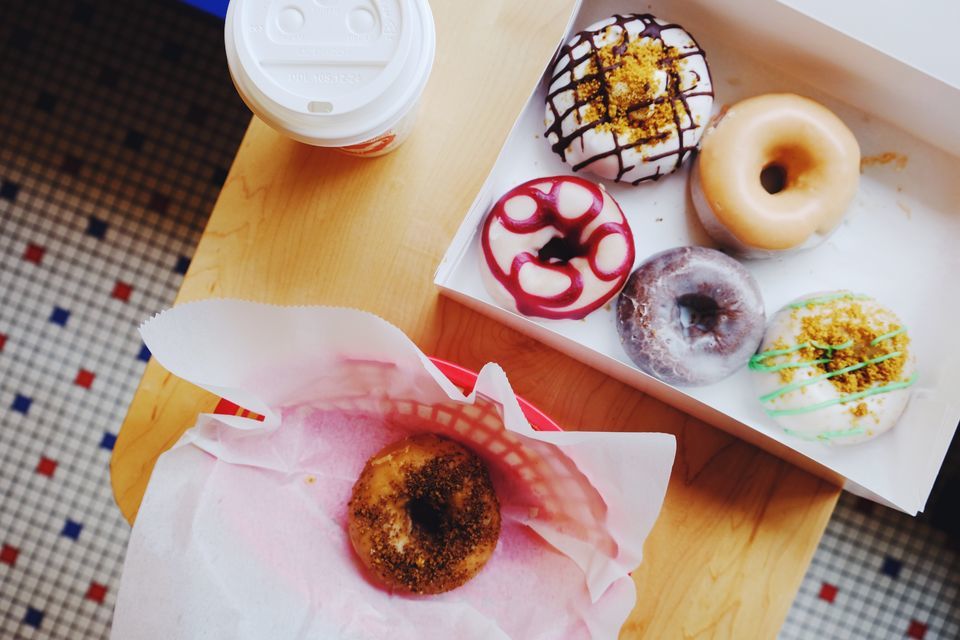 Outside of Paris, It's not very often you'll find yourself being advised to check out a cities pastry scene. Admittedly, it's a VERY different scene, but it's just as tantalizing. Philly's famed for its donuts, they come in all shapes and sizes and with all manner of fillings. Don't think this is some Krispy-Kreme-esq affair, Philly's donuts are works of artisanal love.
From Dotties to Federal, let your sweet tooth run wild and explore the best of Philadelphia's tried and tested donut institutions!
9. Explore the Reading Terminal
One of the oldest and biggest markets in the US, visiting Philadelphia's infamous shopping market is a treat for the senses!
The Reading Terminal offers a variety of great foods from Amish whoopie pies, cheese straight from the farm, delicious ice cream and, of course, cheesesteaks! The eclectic mix of tourists and locals, pretzels and pot pies will have you spinning with choice! With more than 75 different vendors there's plenty to keep yourself entertained!
Safety in Philadelphia
As the largest city in Pennsylvania, the same thing that applies to most big cities applies to Philly. Overall, the city center is one of the safest areas of Philadelphia and for the most part, you can move about fairly easily.
Exercise common sense and keep an eye out for sketchy characters as pickpockets do occur in tourist areas. You can also be at risk of getting mugged if you wander off into isolated areas.
Aside from these minor worries, Philadelphia is one of the best walking cities in the U.S and also offers safe and reliable bus, rail and cab options!
Read our tips for traveling safely before you fly and always get travel insurance. Check out our roundup of the best travel insurance.
Travel with peace of mind. Travel WITH a security belt.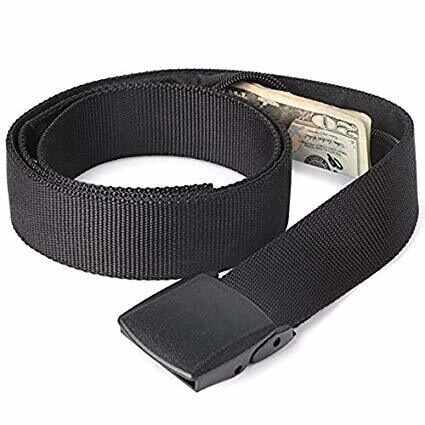 Get your cash stashed with this awesome Pacsafe money belt. It will keep your valuables safe no matter where you go.
It looks exactly like a normal belt except for a SECRET interior pocket perfectly designed to hide a wad of cash or a passport copy. Never get caught with your pants down again! (Unless you want to.)
Hide Yo' Money!
Things to Do in Philadelphia at Night
Once the sun sets, Philadelphia kicks into another tempo, one that's filled with more than enough fun to keep you entertained after dark!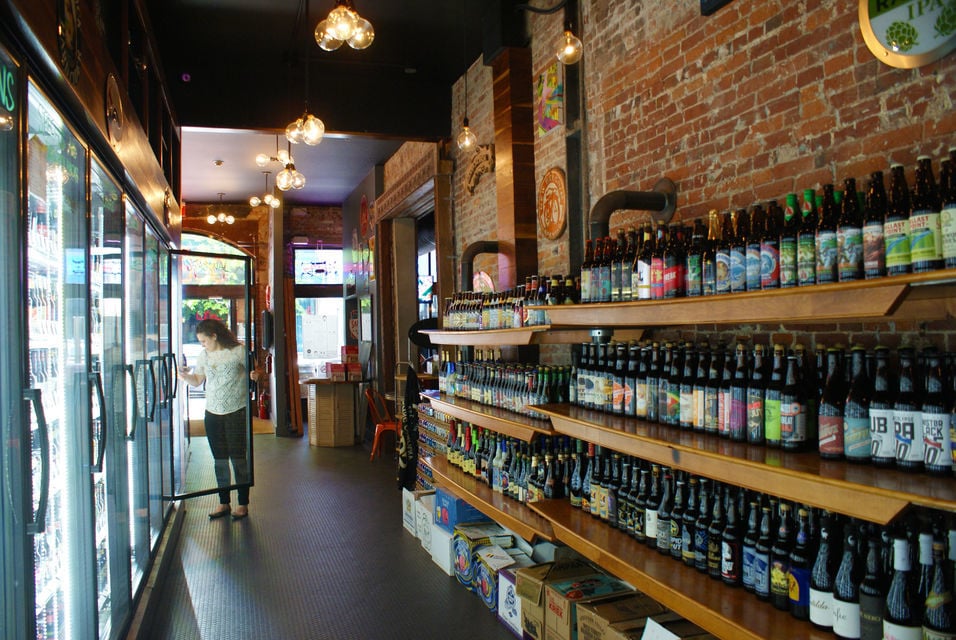 Enjoy a guided exploration of Philly's best pubs and vibrant nightlife! Start in time to join the throngs of locals making their way to their favorite bars and happy hour specials.
Learn a little about each bar you stop at while testing out some of the regions' most well-regarded beers. This is also a great opportunity to try some great bar snacks including America's infamous soft pretzels.
Once the tours finished, head back to your favorite stop or continue exploring the myriad of different bars and late nights houts around the city center.
11. Skate your Heart out at Blue Cross RiverRink
Come summer or winter, this is one of the most beautiful places to visit in Philadelphia!
One of the most fun things to do in Philadelphia in winter is to enjoy the fairytale wonder of ice skating around Philadelphia's most well-loved ice rinks, as snow falls gently around you! Likewise, if you're visiting in summer, the ice rink transforms itself from the ice rink to roller rink, with a winter's elegance replaced by summer disco vibes.
The area is free and open to the public with activities ranging from skating to mini-golf being pay-as-you-go!
Whether it's summer or winter, the Blue Cross RiverRink is a great way to spend the night!
12. Take in a Show at the Arden Theater Company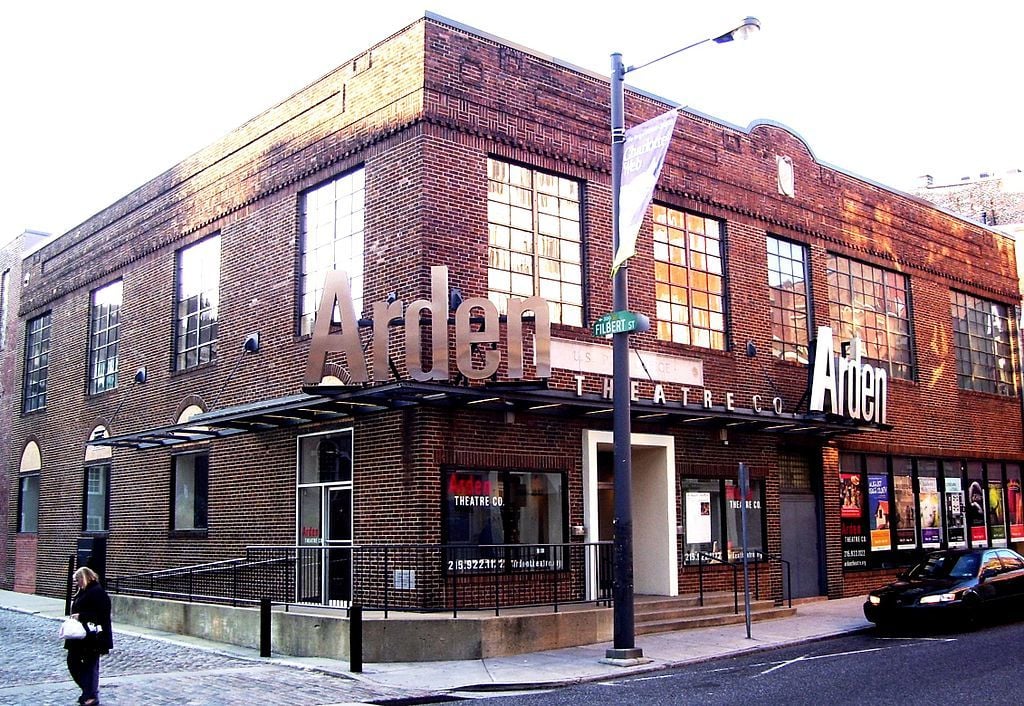 One of the most intimate places to catch a quality production, the Arden Theater Company is a must-see for lovers of theater. The production house is well known for its fantastic ability to tell stories for any and all audiences.
Showing a variety of stories from Shakespeare to Bruce Graham, the theater has a great history of educating younger generations of performers and maintaining the same high quality they do amongst the adults.
If you're looking for a great way to experience a bit of culture while in Philly, this award-winning theater group is definitely the way to go!
Where to Stay in Philadelphia
Looking for a specific place to stay? These are our highest recommendations for places to stay in Philadelphia.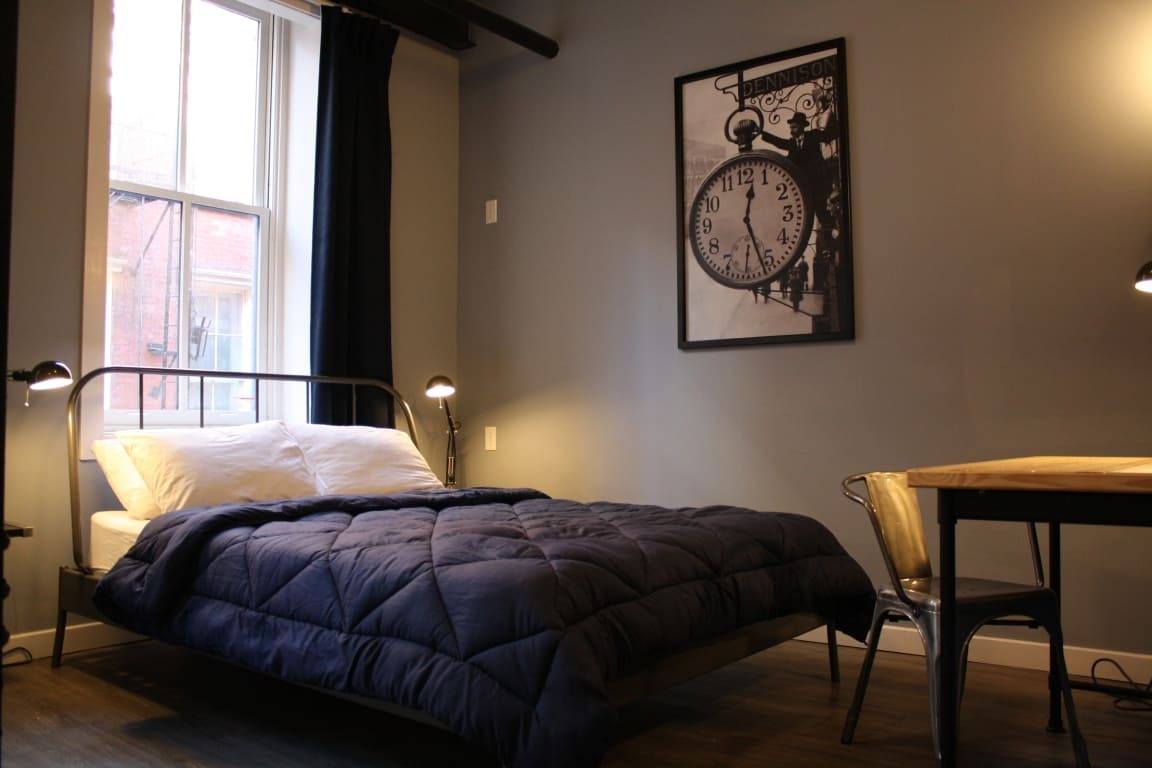 This is our pick for the best hostel in Philadelphia. Located on a quiet street in Old City, this hostel is close to top landmarks, as well as restaurants, bars, and museums. It has comfortable beds, outfitted with a reading light, electrical outlets and a USB charging port.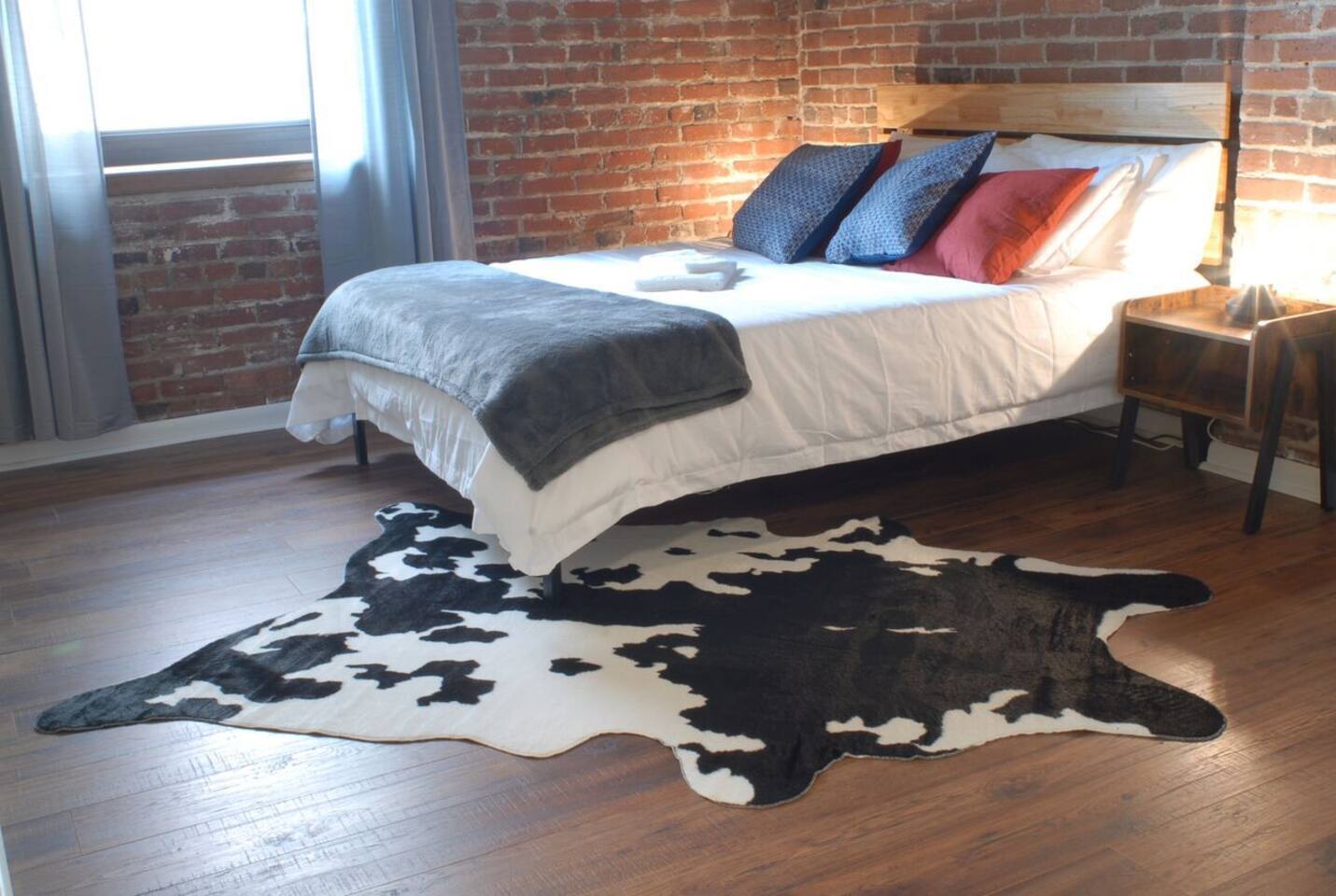 This apartment is hands down, the BEST apartment for the price -Located smack dab in the heart of the city. With rustic edge to the interior, you can tell they have some Philly American pride. Footsteps to Penn's Landing, all the cool restaurants, museums, basically everything is a hop skip and jump away. This pace is excellent for couples and friends exploring the city together. And if you know anything about Philly: parking is madness but thankfully this place provides a free space for you, huge perk!
This elegant and stylish four-star hotel is our choice for the best hotel in Philadelphia. Located at the heart of the Old City neighbourhood, this hotel is close to Philadelphia's most famous sightseeing attractions. It has a fitness room, an in-house spa, and spacious guestrooms.
Romantic Things to Do in Philadelphia
Romance might not be the first thing you think of in the hometown of the Italian Stallion but Philly definitely brings it's A-Game to the romantic arts. Let's take a look at some great activities for you and your significant other.
13. Watch a Movie Under the Night Sky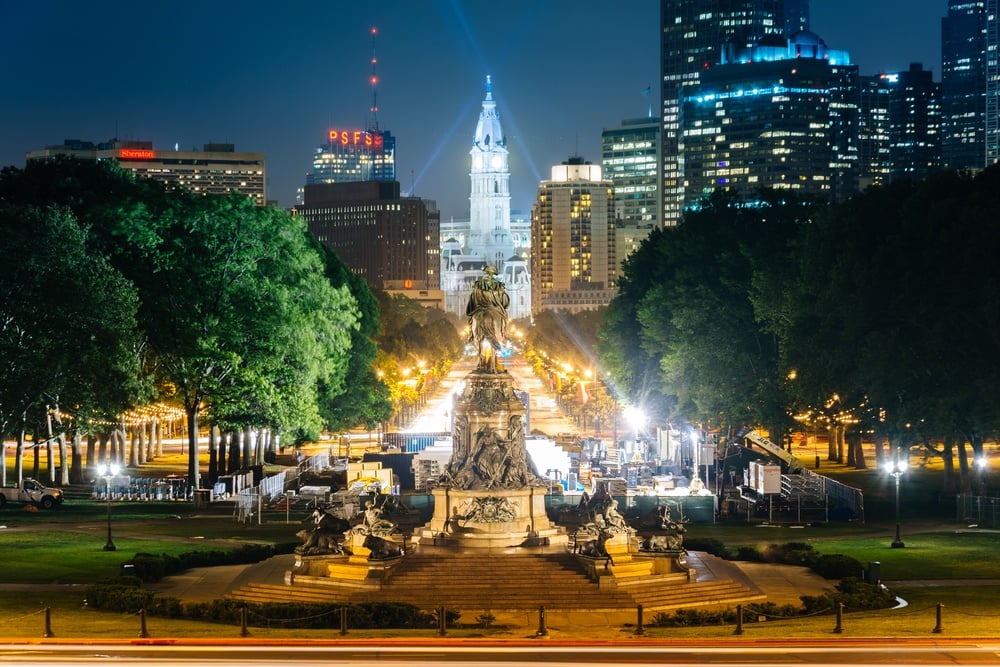 If you've come exploring what to do in Philly with your partner, look no further, it might sound old fashioned but sometimes old fashioned can be incredibly romantic! So grab your partner, a blanket and cuddle beneath the Philadelphia stars while you enjoy a fantastic flick!
Opt for the intimacy of Clark Park and Dilworth Park or larger events down at Schuylkill Banks or the Great Plaza. Make sure to check out what's showing in advance so you can fully enjoy one of the best things to do in Philadelphia for couples!
14. Stroll through the Chanticleer Gardens!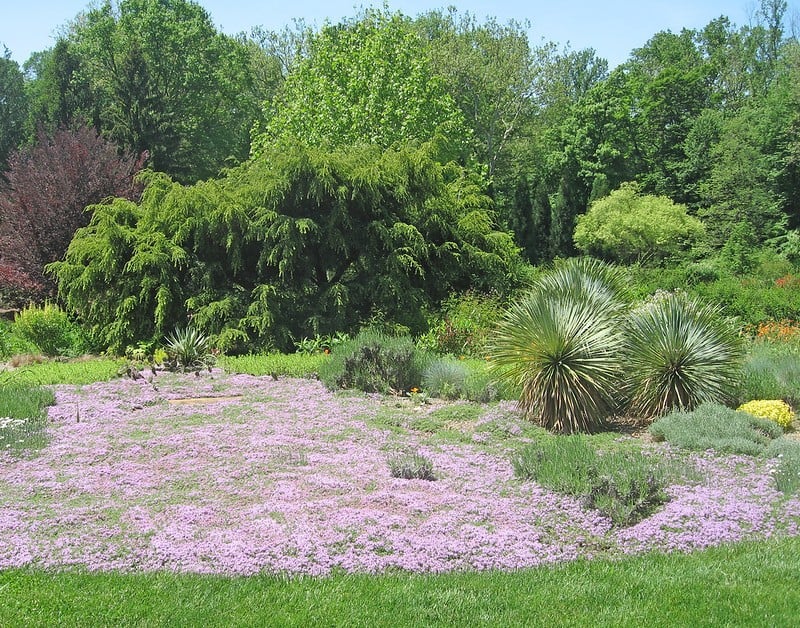 If you're looking to relax in the outdoors, without having to travel too far from the city center, this is one of the most beautiful places to see in Philadelphia. Enjoy a romantic walk through the immaculately maintained and serene gardens, or pack a picnic and a good bottle of wine.
The quaint cafe in Valley Forge Flowers is a great place to pick up some delicious sandwiches and snacks before you head out! For those seeking Philly romance, this is a perfect place to enjoy a daytime picnic and unwind with the one you love!
Whether you're there to just catch a breath of fresh air, explore the expansive Minder woods or wander down the Asian Woods, it's a great way to enjoy some of Philadelphia's natural beauty!
Is This the Best Daypack EVER???
Best Free Things to Do in Philadelphia
Not all travellers are blessed with infinite funding so to keep you going on a budget, check out some of Philadelphia's best free things to do!
15. Hang Out above the Delaware at Spruce Street Harbor Park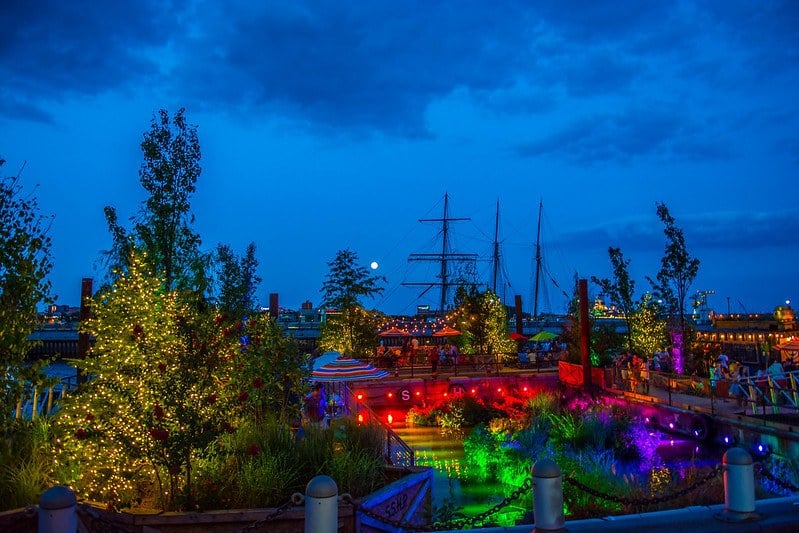 If you've got a hankering need to unwind, Spruce Street Harbor Park is the perfect place to do it! Whether you're just looking to take a break or looking for a nice way to catch some sunlight with some stunning views, this is the place for you!
Pack yourself a picnic lunch and escape the grays of the city as you chill on one of the rope hammocks above the famous Delaware river. When you get tired of that, this breath of fresh air offers arcade games, food vendors and a beer garden. You can easily whittle away a whole day enjoying all that this park has to offer.
16. Follow in Warhols Footsteps at the Institute of Contemporary Art
For art lovers, one of the best things to do in Philly is a trip to the Institute of Contemporary Art. Introducing thought-provoking and awe-inspiring art to the world for well over 40 years, this small museum with big ideas is a Philly must-see!
Having brought Andy Warhol there for his first solo museum show in 1965, the Institute has never looked back. One of the more artsy things to do in Philadelphia, this intriguing museum has seen works from everyone from Robert Mapplethorpe to Laurie Anderson and more!
17. Catch a Free Concert at WXPN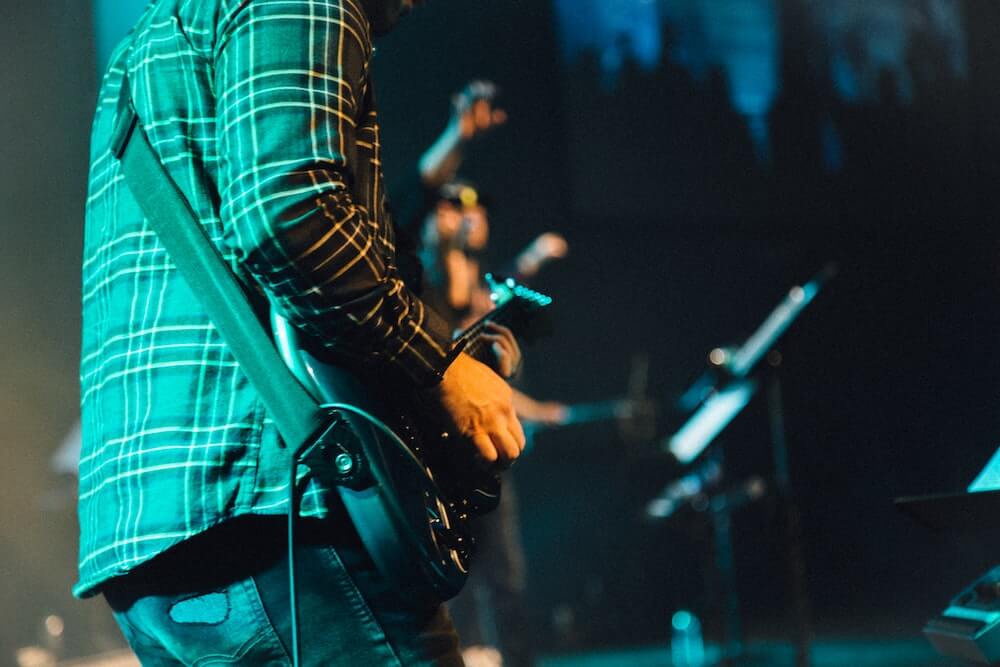 Perfect for music lovers looking for awesome things to do on a budget!
Only in Philly can you enjoy a weekly free concert every Friday at noon! WXPN hosts some of the most talented artists every week at the World Cafe! The only catch is that you have to register for your free tickets. This should be done asap as they sell faster than a cheesesteak at 3 a.m. on a Saturday night.
Open to the public, WXPN has hosted the likes of Adele, John Legend, Peter Bjorn & John and many more, all in the name of bringing quality performances to Philly's residents, and all for free!
Books to Read in Philadelphia
Sometimes a Great Notion – A tale of a hardheaded Oregonian logging family that goes on strike, leading the town to drama and tragedy. Written by PNW legend, Ken Kesey.
Walden – The transcendental masterpiece by Henry David Thoreau that helped modern Americans rediscover nature and her beauty.
To Have and To Have Not – A family man gets involved with the drug smuggling business in the Key West and ends up in a strange affair. Written by the great Ernest Hemingway.

Our GREATEST Travel Secrets…
Pop your email here & get the original Broke Backpacker Bible for FREE.
Things to Do with Kids in Philadelphia
Kids are guaranteed to love visiting Philly as there's plenty for them, as well as you, to see and do!!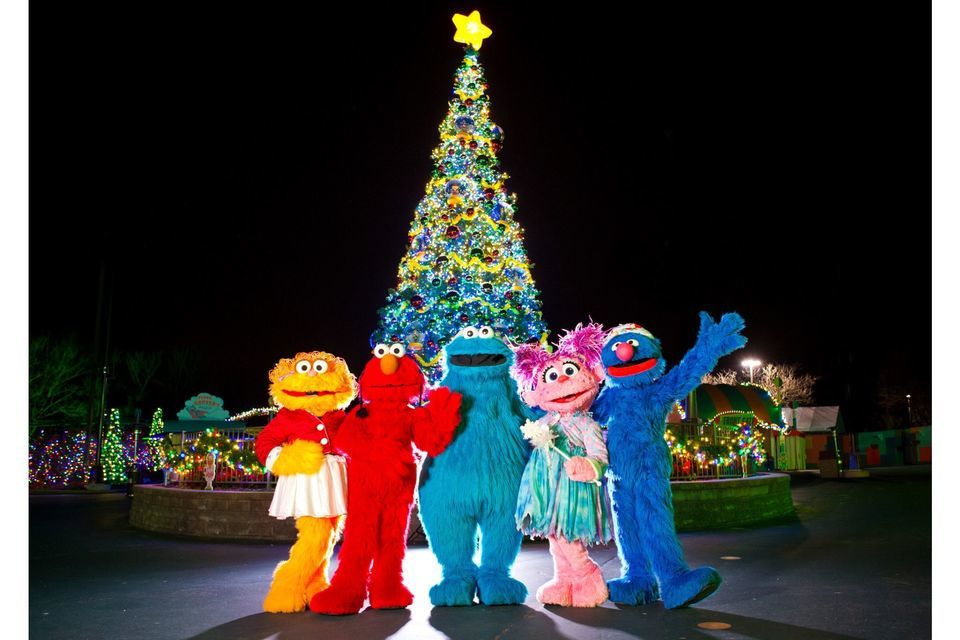 One of the best things in Philadelphia to do with kids is a visit to Sesame Place! Having been in existence for almost 50 years now, Sesame Street and its iconic characters are part of the hearts and minds of people all over the world. A trip to see these iconic characters is any kids dream!
In addition to allowing kids a chance to interact with characters ranging from Elmo to the Cookie Monster, a variety of fun shows and rides are available. All of which makes this a perfect spot for a day out with the whole family!
Climb from tree to tree through various obstacles using ropes, ziplines through a variety of courses as you and the kids enjoy a challenging and fun day out! Courses are aimed at various levels from kids as young as 4 years old to teens and even adult levels.
Ranging from ground level to as many as 60 feet high, Treetop Quest allows you as many times on the course as possible within your 2.5-hour limit. This gives you plenty of time to enjoy one of the best outdoor activities in Philly!
Other Things to Do in Philadelphia
One of the most interesting places to visit in Philadelphia, the Pizza Museum is an ode to one of America's favorite foods! With an array of merchandise from Teenage Mutant Ninja Turtles wearing Pizza Hut sweaters to pizza-shaped remotes, you're guaranteed to be intrigued by this Pizza Mecca.
Not only is this a memorial to all things cheese, tomato and dough, but it also offers a variety of delicious Pizza options. From "Jane" (mozzarella, aged provolone, grana padano, and fresh basil) to Kira Tierston (mozzarella, smoked bacon, a bit of brown sugar, red onion, and oven-roasted brussels sprouts) there's something for everyone!
21. Try some of Philadelphia's Lesser Known Culinary Delights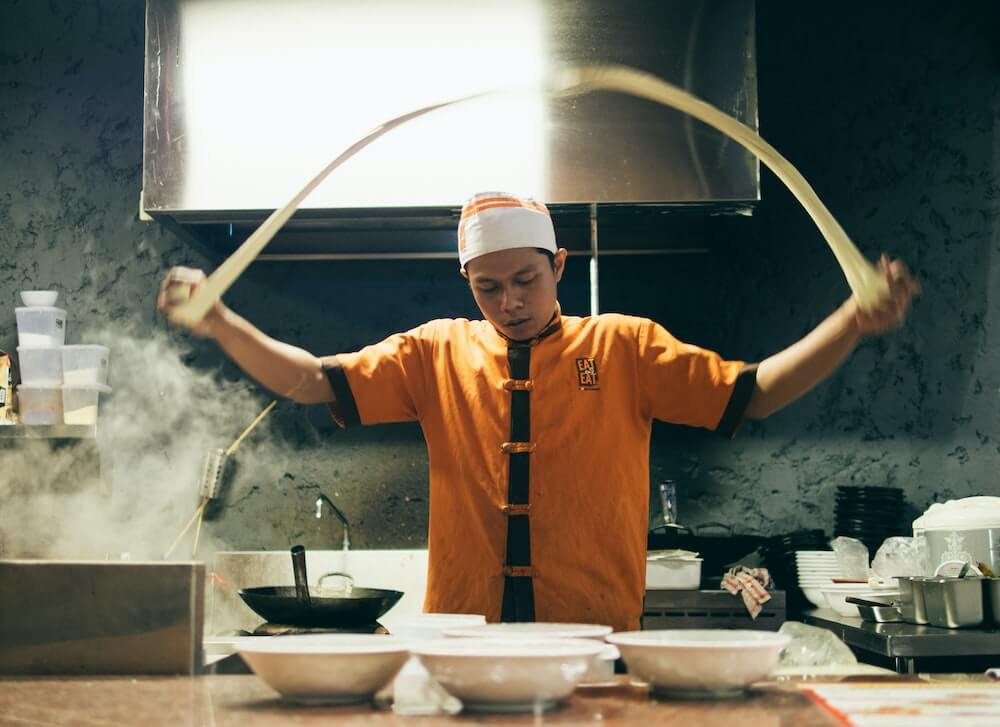 Known the world over for its infamous Philly Cheesesteaks, there's more to Philadelphia's dining scene than these cheesy monstrosties. Philly offers a very multicultural atmosphere and this reflects in the variety of food options throughout the city. Ever heard of Tastykakes, Scrapple, or Tomatoe Pie? No? Then get out there and find out!
With well established Italian, Jewish, Chinese, Korean and increasingly Hispanic population, Philly is quickly becoming a cultural mecca, and it's thriving restaurant scene reflects it.
22. Grab a Bite at the Historic Italian Market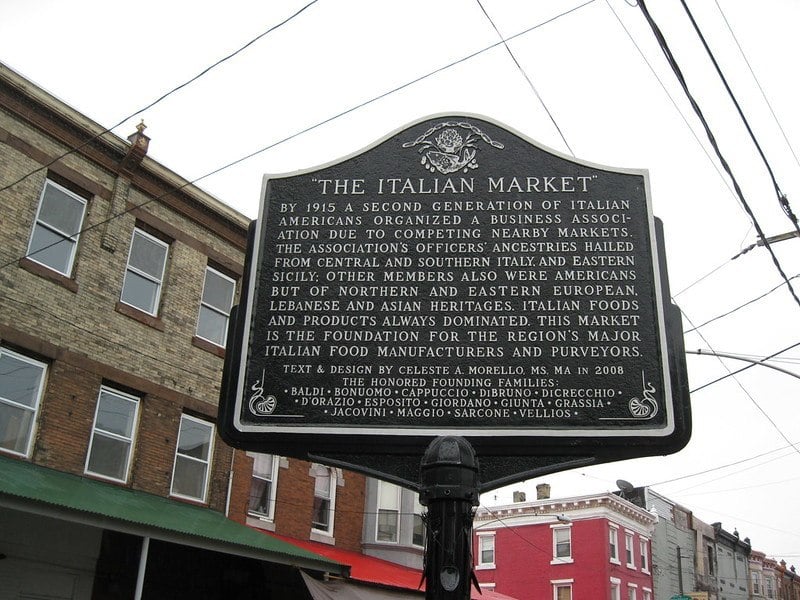 Today a much more multicultural place, the Italian Market is said to be America's oldest, continuously functioning outdoor market. With a collection of almost 200 different businesses over almost 20 blocks, there's something for everyone!
Many local chefs make use of the markets to stock up for their restaurants – due, in part, to one of Philly's best-kept secrets: the extremely low cost of produce from the Italian Market! The brightly colored awnings that adorn the market are as much a signature of the iconic site as the delicious food made here or the incredible people who make it!
23. Have a Laugh Over at the Good Good Comedy Theater
One of the most fun things to do in Philadelphia, this comedic wonderland should not be missed! Boasting everything from improv, sketch, stand-up and storytelling comedy, Good Good Comedy has earned its name!
Funded in less than two days thanks to Kickstarter, this highlight of the independent comedy scene is a fun way to unwind after a long day of exploring Philly! The venue houses as many as four different comedy shows per night!
For aspiring comedians, the award-winning theater offers classes on a variety of comedy forms!
Save $$$ • Save the Planet • Save Your Stomach!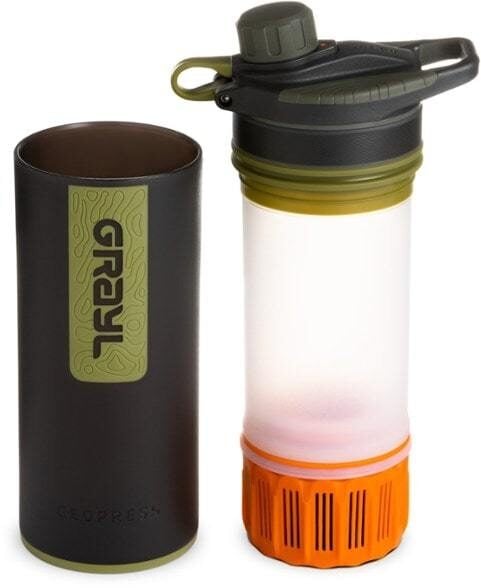 Drink water from ANYWHERE. The Grayl Geopress is the market's leading filtered water bottle protecting your tum from all the waterborne nasties. PLUS, you save money and the environment!
Single-use plastic bottles are a MASSIVE threat to marine life. Be a part of the solution and travel with a filter water bottle.
We've tested the Geopress rigorously from the icy heights of Pakistan to the tropical jungles of Cuba, and the results are in: it WORKS. Buy a Geopress: it's the last water bottle you'll ever buy.
Buy a Geopress!
Read the Review
3 Day Philadelphia Itinerary
If you're looking to spend a few days in Philadelphia and need help grouping your activities so most of your day isn't wasted travelling, then keep reading! You could also spend your third day in Philly exploring these day trips in Philadelphia.
Day 1 – Explore the Heart of Philadelphia
While Philly can be a fast-paced and busy city, with tourists and locals harrying from one point to the next, there's no reason to explore in a rush!
So the first day you'll be starting with a trip to see an iconic Philly landmark, the Liberty bell! This century-old monument to American freedom is a must-see on any journey to Philly. It's crucial in defining Philadelphia's history and since it's free, there's no reason not to go!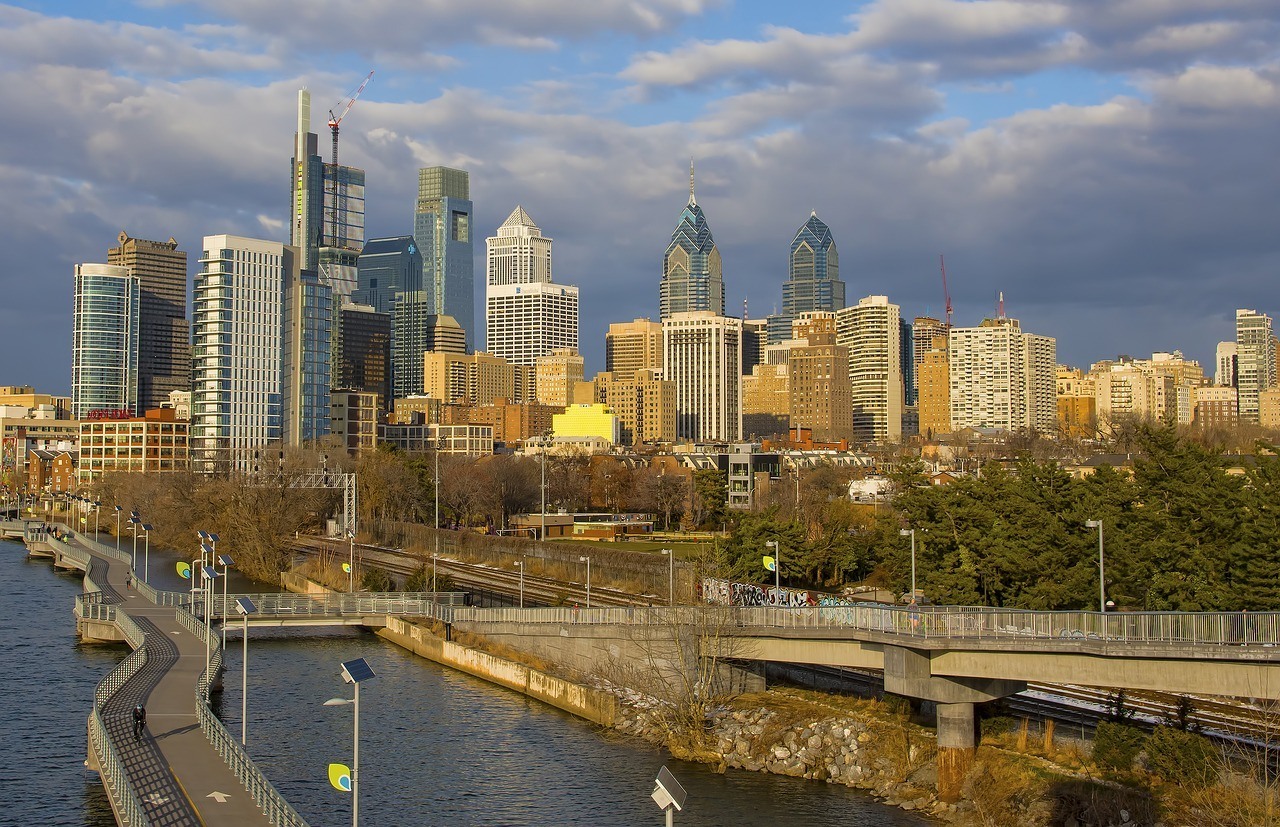 From there, you'll want to head to one of Philadelphia's most well-known markets – the Reading Terminal Market. With more than 75 different vendors and an array of sensational smells, vibrant sights and delicious flavors, this is the perfect spot to grab a bite!
Lastly, consider ending your day with a trip down to the often overlooked Good Good Comedy Theatre. There enjoy a bite as you laugh over a variety of different comedic performances which is some of the best anywhere!
Day 2 – Getting Indie
Nothing is more indie than Andy Warhol. So to start your day at the Institute of Contemporary Art! Take in some very unique art from local and internationals alike at what was once the home of some of Andy Warhol's very first art installations.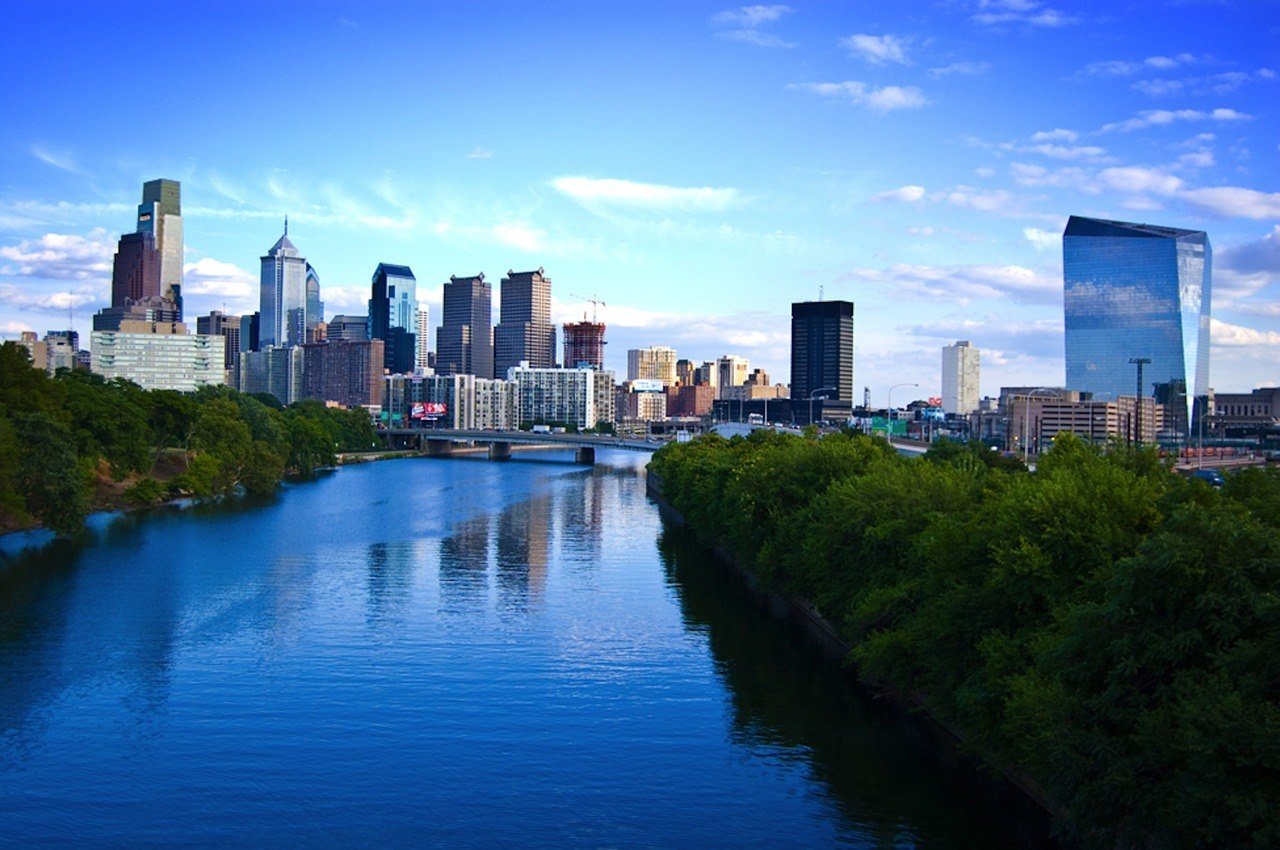 Next head over to the legendary WXPN! In terms of being Indie, WXPN has is in a class of its own having become independent from Penn in order to give censorship laws at the time a miss! If you're lucky enough to stop by on a Friday, WXPN hosts free concerts every Friday at noon.
End this day off with a visit to Clark Park as you continue to enjoy a relaxed day out. The park often hosts open-aired movies as well as ice skating so make sure to check what event is going on during your visit and plan around it. A night watching movies under the Philadelphia stars is the perfect end to the day!
Day 3 – Keeping it Philly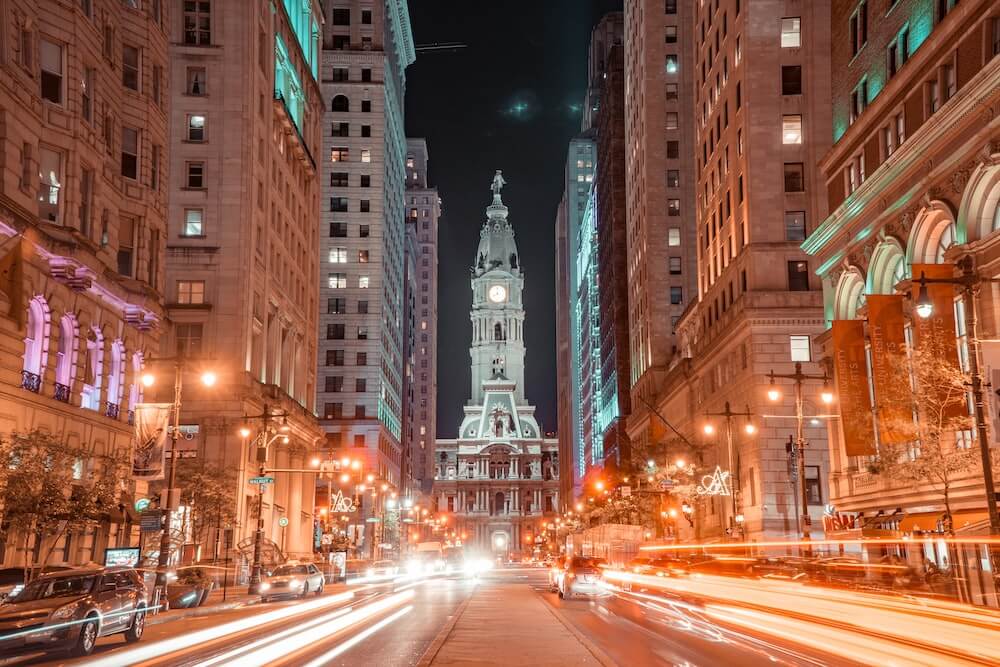 On your third day, you'll be getting off to an epic start by beginning the day by taking in various Philadelphia landmarks and sights. In true Philadelphia fashion, you'll be emulating one of Philadelphia's favorite sons and doing an early morning Rocky Run!
From there take a relaxing stroll back along the route you came (after enjoying a photo finish of course) and grab a bite at the Italian Market. Known around Philadelphia as the best place to purchase cheap, quality produce, this is also a great area to explore Philadelphia's diverse community.
Once you're done browsing and exploring the infamous market street, head over to Philadelphia's Magic Garden to savor what you've bought from the market or just go and just enjoy some incredible urban mosaic art. Be amazed at this stunning testament to Philly's reputation as the city of brotherly love!
End your day by enjoying the best cheesesteaks in Philadelphia! This means a trip down to two warring steakhouses; Pat's King of Steak and Geno's steaks. These two iconic businesses have been at it for years and if you're looking to end of an iconic day, there's no better way!
Don't forget your travel insurance for Philadelphia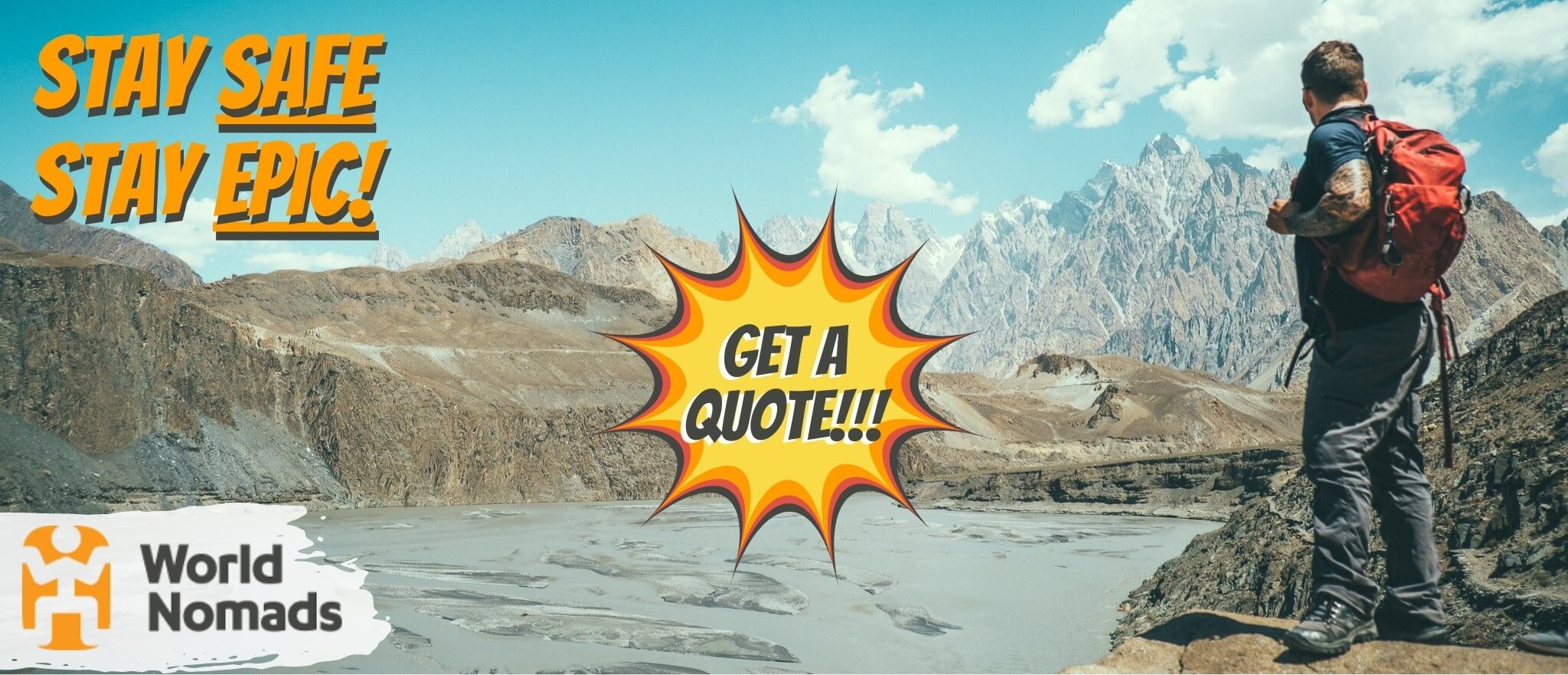 World Nomads' mission is to support and encourage travellers to explore their boundaries. They offer simple & flexible travel insurance, and safety advice to help you travel confidently.
They've been doing it since 2002 – protecting, connecting, and inspiring independent travellers just like you.
Get a quote below or read our in-depth review!
World Nomads provides travel insurance for travelers in over 100 countries. As an affiliate, we receive a fee when you get a quote from World Nomads using this link. We do not represent World Nomads. This is information only and not a recommendation to buy travel insurance.
FAQ on Things to Do in Philadelphia
Here are some quick answers to common questions about what to do and see in Philadelphia.
Conclusion
Philadelphia is an amazing city to spend time in, with an infinite array of things to do, see, eat and drink!
From cultural goliaths like The Philadelphia Museum of Art and The Rodin Museum to the simple things like a picnic in Spruce Street Harbour Park or a classic Rocky run. There's something to keep you entertained no matter where you are in the city, or how you'd like to spend your time there!
Food and beer are sacred in Philly and if you've come to the end of this list without a hankering craving for Cheesesteaks, we've done something wrong. There's a reason it's the go-to food in Philadelphia after all!
There's a reason Philly was able to come up with something so delicious. The same reason it was the United States' first capital and why it was where the Declaration of Independence was written. The City of Brotherly Love is truly a special place and by the end of your journey, you'll see what we mean!
---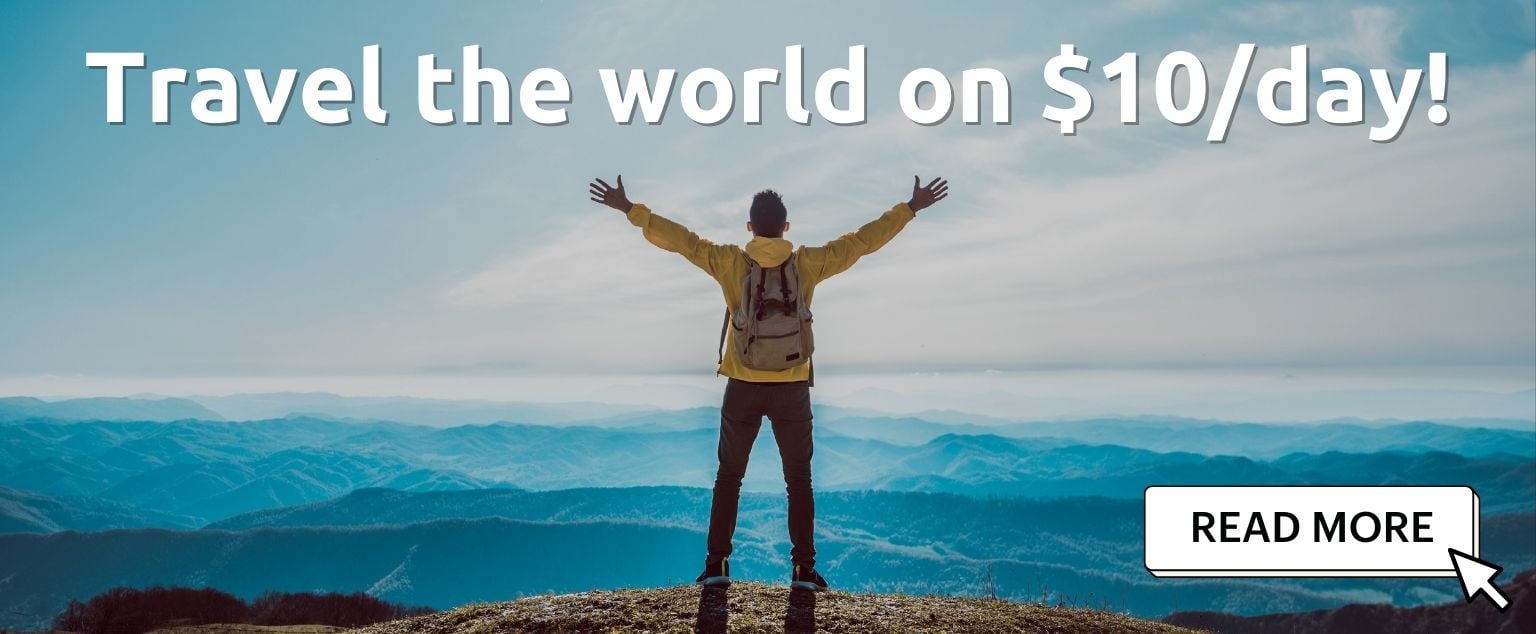 And for transparency's sake, please know that some of the links in our content are affiliate links. That means that if you book your accommodation, buy your gear, or sort your insurance through our link, we earn a small commission (at no extra cost to you). That said, we only link to the gear we trust and never recommend services we don't believe are up to scratch. Again, thank you!