Santa Barbara is all about life by the sea. It's a more aspirational, upmarket answer to surf town Santa Cruz and a hell of a lot quieter than nearby San Francisco.
You've got plenty of things to do in Santa Barbara as well: the harbor is worth a visit, the seafood tantalizing, the mountains tranquil and the historical monuments are most definitely worth a look.
On top of that, there are also the chic boutiques, trendy wine bars, and an interesting Spanish colonial heritage!
To help you cut through the noise, we've compiled a list of the very best things one can do on a trip to Santa Barbara. Visit some classics, ditch the tourist trail, but above all: have a fucking great time.
See you on the other side, champ!
The Top Things to Do in Santa Barbara
Directly below you'll find a table listing out some of our absolute favorite things to do in Santa Barbara. The rest will come right after that!
Some say Californians are serious about their wine and relaxed about everything else… And wine is indeed a serious business around here.
You should not visit this region without taking a Santa Barbara wine tour. California as a whole is pretty famous for its wine culture, and Santa Barbara has more than 120 vineyards and wineries to its name!
One of the best things to do in Santa Barbara is sampling the regional wine. The scenery of oak-studded hills and vineyards on rolling valleys is pretty nice, too, as you can imagine. We recommend Bridlewood Estate Winery or Grassini Family Vineyards.
Tip: take a bottle with you for later!
Entrance: not available (Grassini Family Vineyards)
Hours: 12:00-15:00
Address: 24 El Paseo, Santa Barbara, CA 93101, United States
2. Chill Out at Santa Claus Beach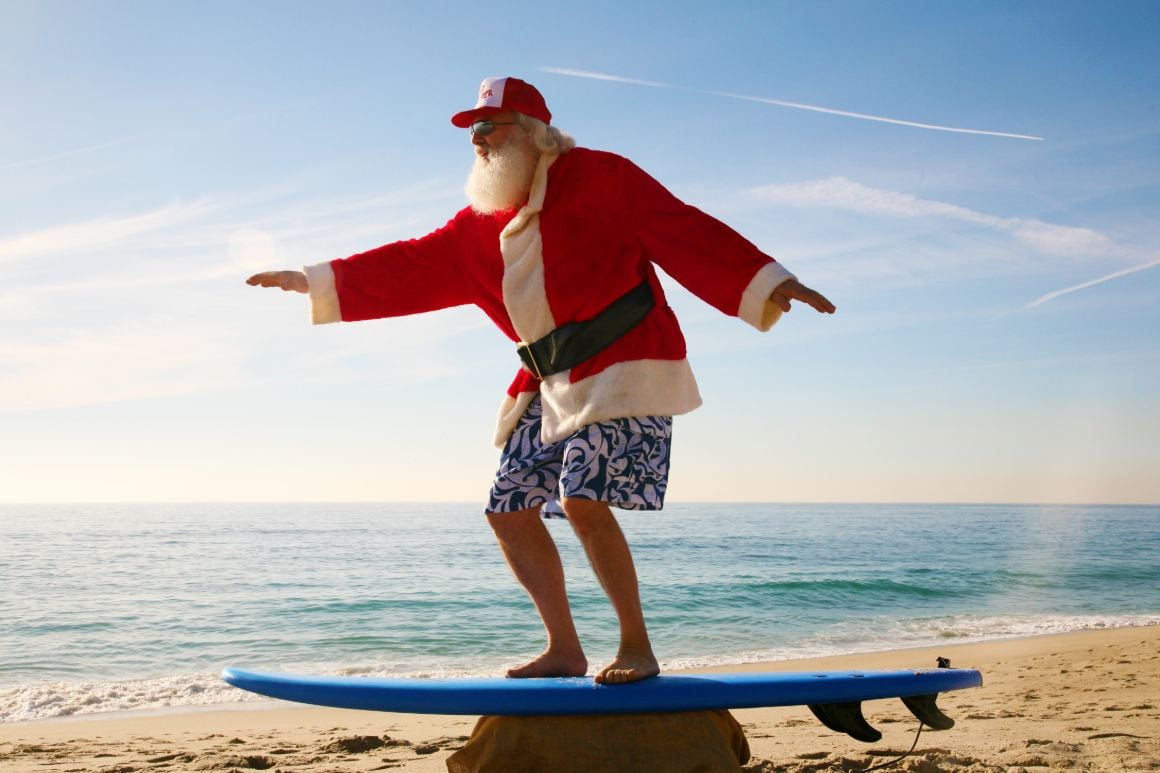 That's not a typo, this spot really is called Santa Claus beach — one of Santa Barbara's best kept sandy secrets and a local favorite. A stretch of sand that not many travelers get to, let alone even know of its existence.
Located in Carpinteria, just a short drive from Downtown, Santa Claus is a relaxed beach where you'll find plenty of space to chill on. There are mild waves that provide all sorts of ocean fun too!
You've got shops and restaurants nearby and free street parking on the premises — a winner if you're bringing your own wheels.
Unfortunately, you won't really get to see Surfing Santa here… or will you?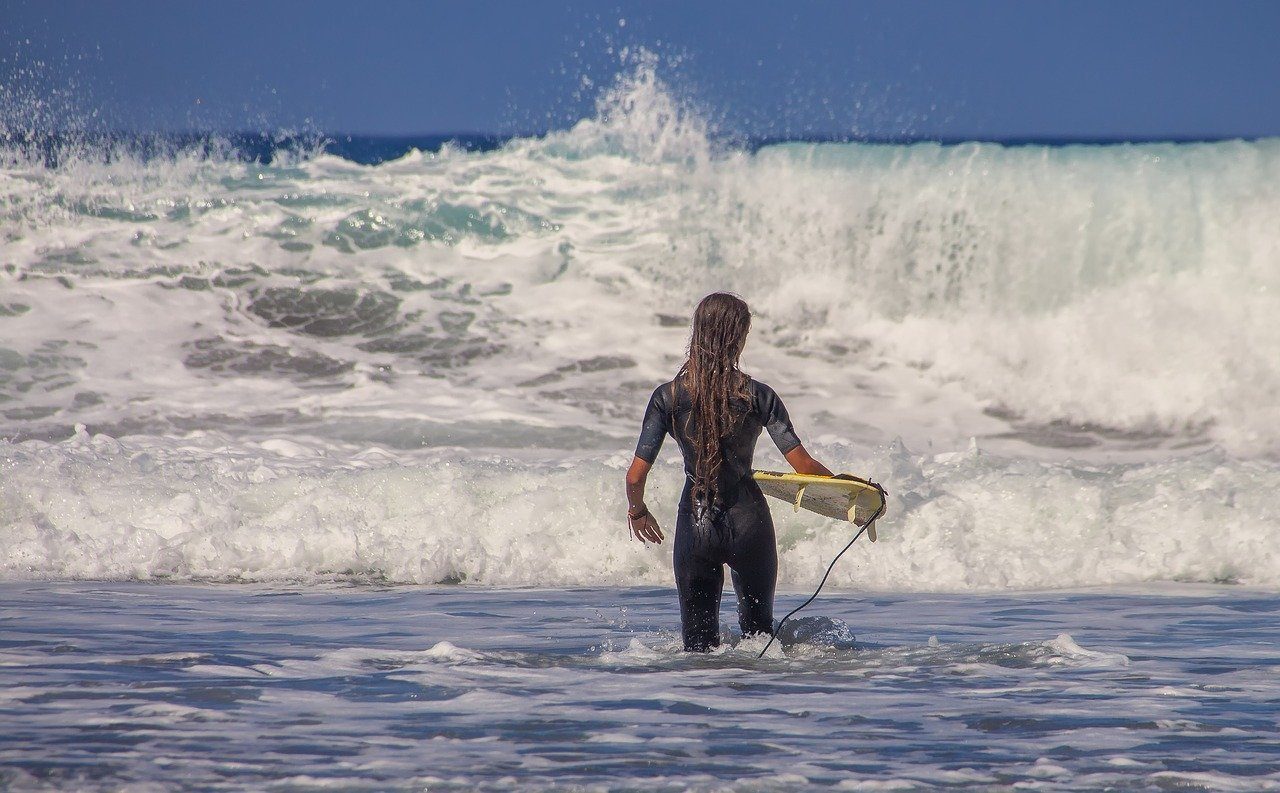 Maybe this wasn't at the top of your list for Santa Barbara; you've never even tried it, or you just had different plans for your itinerary. But listen!
California is the home of surf culture. It's the ideal place to surf! If you want to remember your Santa Barbara trip as an epic one, you should definitely hit the waves for a surf session.
There are a ton of surf schools out there, along the front, who'll be able to teach you the ropes, no matter your skill level. If you've got more time, you could even take a week-long course to really take in the surfer vibes here.
4. Eat Your Way Around the Funk Zone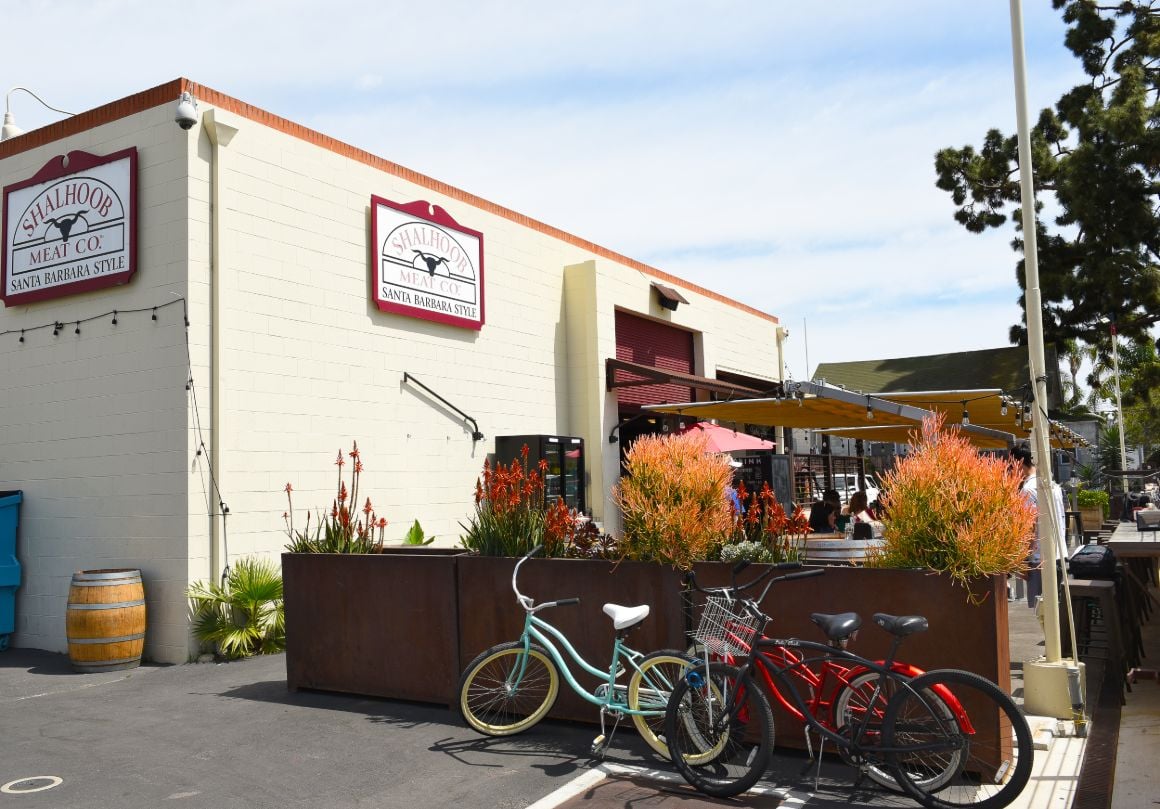 Whilst this may sound like a level from Super Mario, the Funk Zone is, in fact, Santa Barbara's much-loved hipster enclave. Every hip city's gotta have one, right?
Once an industrial, blue-collar area, this is now the gentrified center for all things eating and drinking in the city.
Eating your way around the Funk Zone is bound to become your new favorite thing to do in Santa Barbara, you'll see. Dipping in and out of all the delicious eateries, trying the otherworldly Harry's Plaza Cafe, and washing it all down with drinks at Chase Bar & Grill.
Entrance: Free
Hours: 11:00-20:00 (Tuesday-Thursday, Sunday), 11:00-21:00 (Friday-Saturday)
Address: 220 Gray Ave, Santa Barbara, CA 93101, United States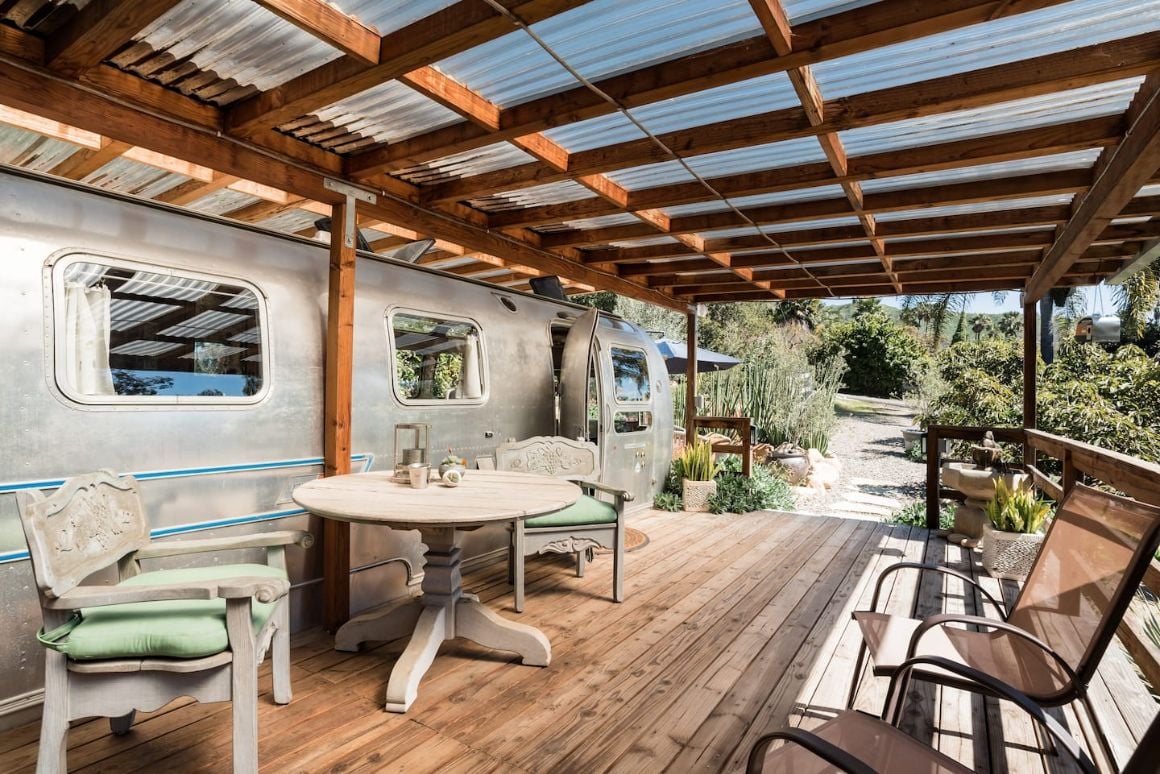 Want to live life like a movie? Try booking a stay at this fully restored RV! One of the most unique Airbnbs you can find in Santa Barbara — a perfect oasis in the mountains, full of style and character.
Tucked away on a 5-acre working organic farm, you'll be 5 minutes away from the classic beach town of Carpinteria. Rincon Point — known as the Queen of the Coast in the surfing world — and Summerland are both a short drive away as well.
Superhost status, Airbnb Plus, and all that jazz. Time for some California dreamin'.
6. Visit the Santa Barbara County Courthouse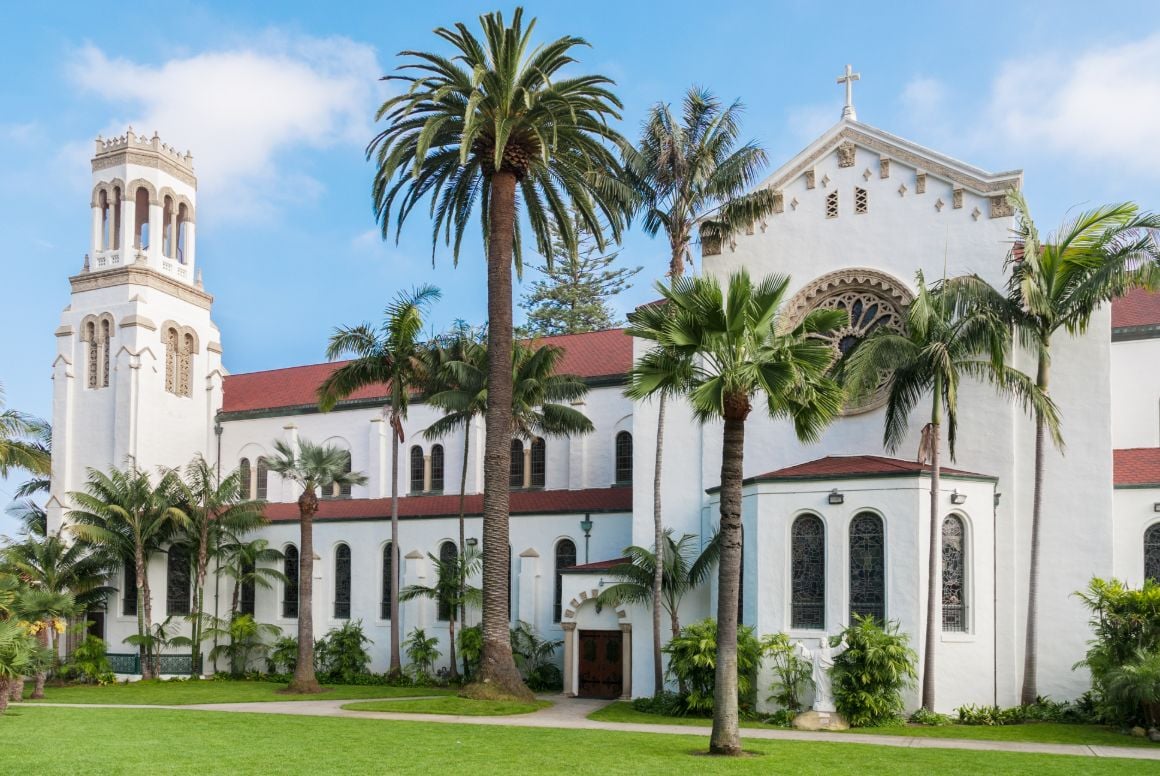 For a firsthand look at one of the country's most beautiful public buildings, look no further than the Santa Barbara County Courthouse.
It's located in downtown Santa Barbara, conveniently near all kinds of shopping, dining, and other interesting cultural spots. You can take the handy Downtown Shuttle up and down nearby State Street for just 50 cents!
The Santa Barbara County Courthouse is open daily, with free drop-in tours hosted by the Santa Barbara County Courthouse Docent Council. Bring along a picnic to enjoy beneath the palms in the lovely sunken garden.
Entrance: Free
Hours: 8:00-16:00 (Monday-Friday)
Address: 1100 Anacapa St, Santa Barbara, CA 93101, United States
Small Pack Problems? 😉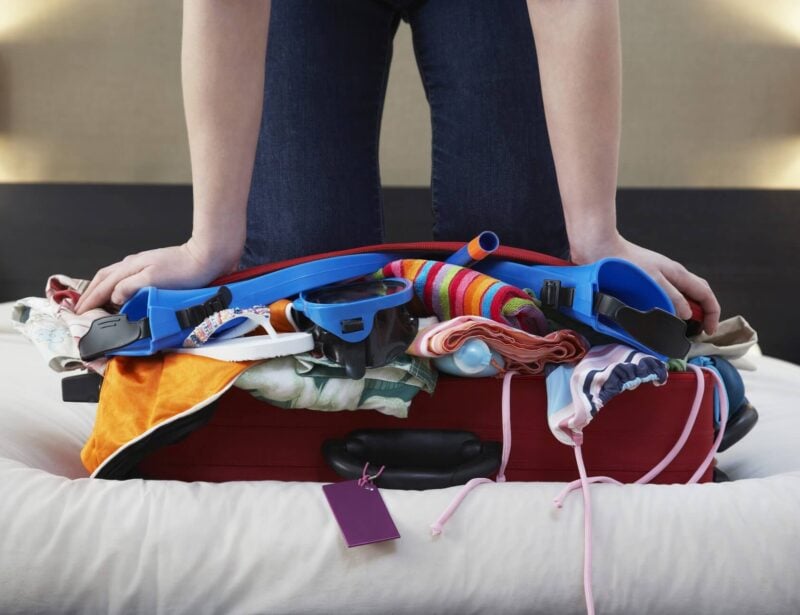 My missus travels with all her clothes in ziplock bags: don't be like my missus. UP YOUR PACKING GAME!
Packing cubes for the globetrotters and compression sacks for the real adventurers – these babies are a traveller's best kept secret. They organise yo' packing and minimise its volume too so you can pack MORE.
Or, y'know… you can stick to ziplock bags.
View Our Fave Cubes
Or Check Out the Sacks!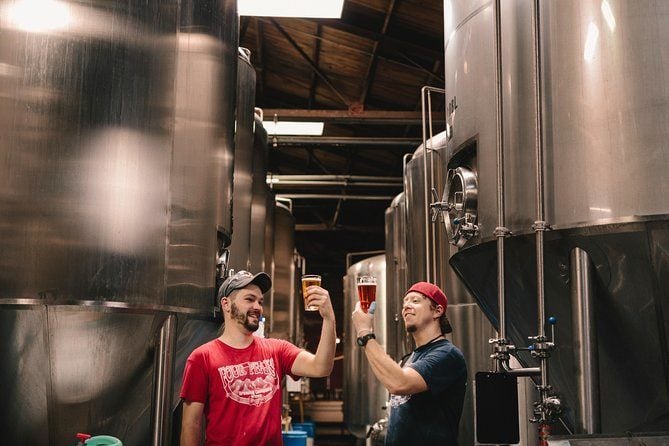 We've talked about the wine in Santa Barbara, but there's also beer… and lots of it! To fully appreciate it and get to grips with the brewing landscape, you need to take yourself to the Lagoon District.
It's here that you can join the so-called "Lagoon Loop", which handily takes in pretty much all the breweries in the area. Each company — from the Telegraph Brewing Company, The Brewhouse, and Third Window Brewing (to name just a few) — has different types of beers that you can try.
If you're a beer freak, this is one of the best things to do in Santa Barbara!
8. Hang Out at Skaters Point
As you might have been able to tell from the name, Skaters Point is where all the skaters hang out. Santa Barbara has surfers, obviously, but skating is pretty popular too.
Built in 2000, Skaters Point is a concrete park that amounts to almost 15,000 square feet of bowls, quarter pipes, rails, and ledges.
It's free and open to the public, and the setting is also pretty awesome! Right on the beachfront, making it a pretty cool place to simply hang out.
If you've got a board with you, skate away, my friend. You can also rent one or just watch the thrills and spills of skateboarding by the sea unfold.
Entrance: Free
Hours: 9:00-17:00
Address: C877+83, Santa Barbara, CA 93101, United States
9. Take a ride on Lil' Toot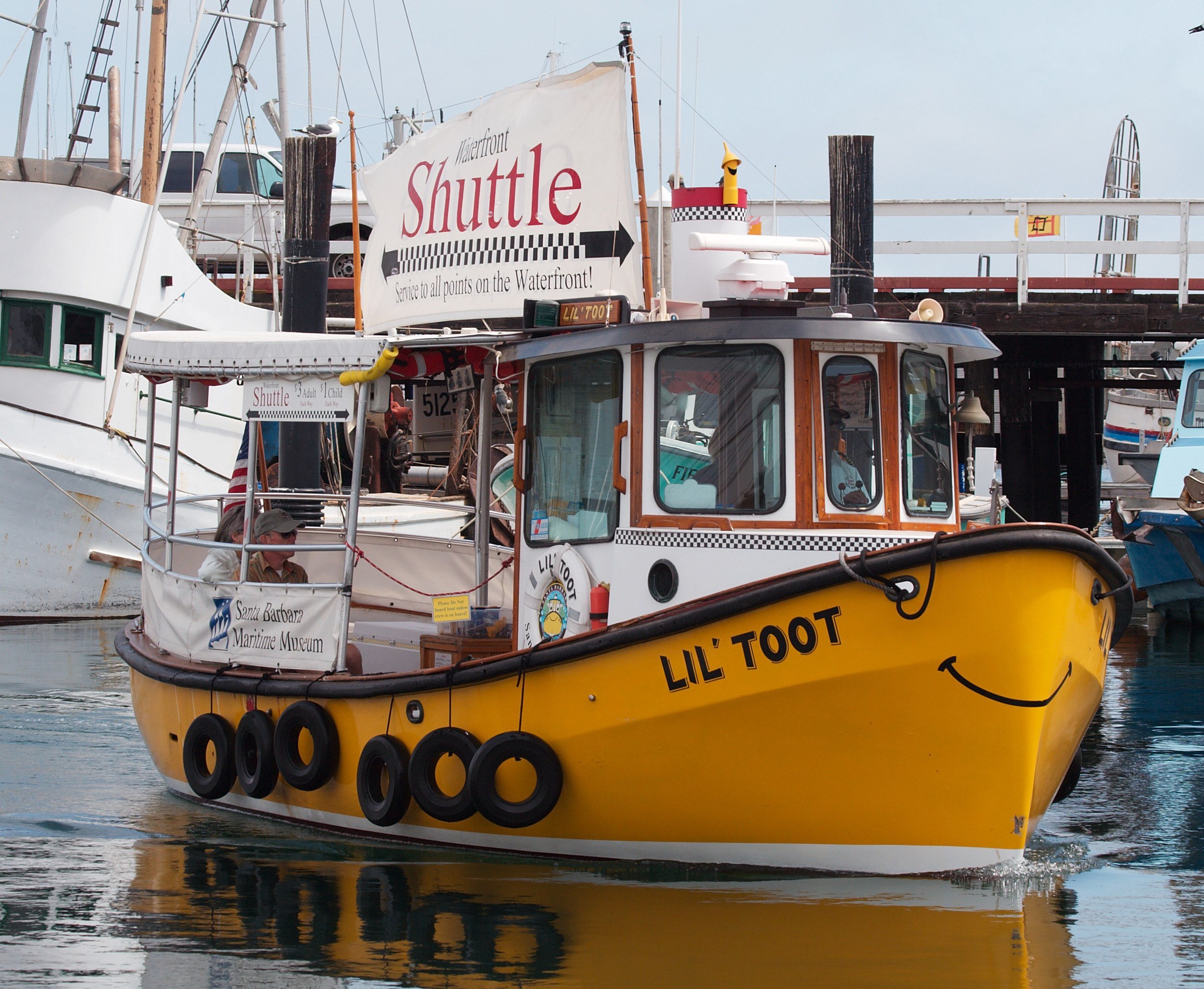 Lil' Toot isn't here for practical, utilitarian reasons. It's a water taxi! But the route doesn't really require you to go by water, you can easily walk it.
It's just another one on the list of quirky things to do in Santa Barbara. Based on the kids' book from 1939, this yellow boat with a smiling face chugs between Stern's Wharf and Santa Barbara Harbor.
For a mere 5 bucks, you can hop aboard Lil' Toot and take a 15-minute ride out to the Pacific Ocean. They leave every half an hour and even sell beer and wine on-board.
Entrance: $2-5 (one way)
Hours: 12:00-16:00 Saturday and Sunday
Address: 237 Stearns Wharf Santa Barbara, CA 93101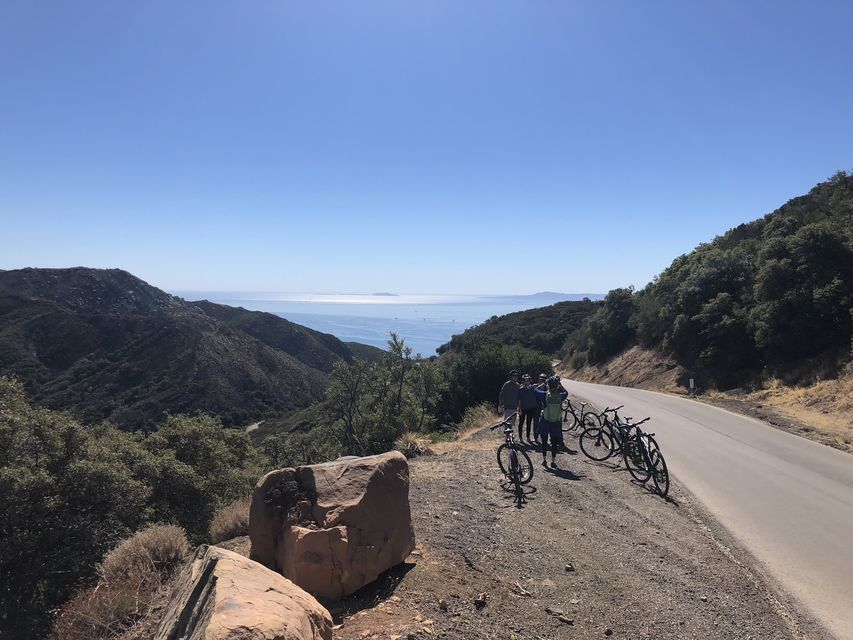 If you're feeling like you want to get out and about, get a bit of exercise on you and grab yourself a rental bike in Santa Barbara.
Head to La Cumbre Peak and go Mountain to Shore: grab a bike from one of the many rental bike shops and then cruise all the way to the beach. Downhill, baby!
You'll take the Gibraltar Road from La Cumbre Peak, and wind around the majestic mountain road, all the way back into Downtown. If you've still got some energy afterwards, you can go and see Stern's Wharf, for example, or State Street, after the ride.
Is This the Best Daypack EVER???
11. Learn More at the Santa Barbara Museum of Natural History
Founded in 1916 as the Museum of Comparative Oology, the Santa Barbara Museum of Natural History has evolved to include more than 3.5 million specimens and covering every aspect of natural history — from mammals to birds, marine life to geology, astronomy, anthropology, and more.
It features state-of-the-art interactive exhibits for all ages, as well as the Central Coast's only planetarium!
If you're looking to visit a Santa Barbara museum on your trip, this might be the most interesting one you could go to!
Entrance: $9-15
Hours: currently closed
Address: 2559 Puesta del Sol Santa Barbara, CA 93105
The Channel Islands are known as "the Galapagos of North America" for its unique flora and fauna. And we can tell you that's not a bad nickname: it's pretty easy to spot dolphins and whales here.
You can hop on a boat and explore the different islands around. Go hiking, snorkeling, the world is your oyster!
All of the islands are accessible by boat via Island Packers Cruise, a company that departs from the Ventura and Oxnard harbors. Prices vary depending on which island you plan to visit and the activities you choose.
Cruise smoothly to spot the abundant wildlife or go on more adventurous missions into the islands themselves… You pick!
13. Catch a Show at The Arlington Theatre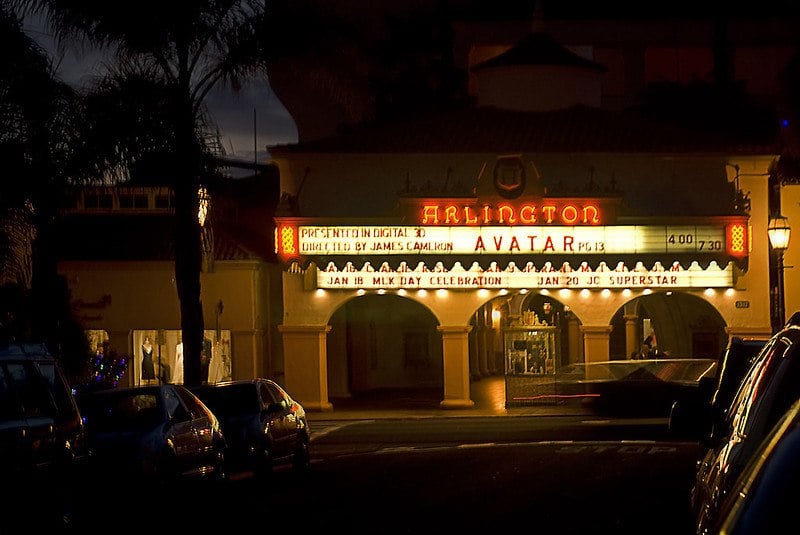 The Arlington Theatre is Santa Barbara's oldest theatre, dating all the way back to 1931. It's not just about how old it is, though, but also about the crazy design of this place.
It's based on Mission Revival and Spanish Colonial Revival architecture, with the interiors all decked out to look like a Spanish village.
Architecture aside, catching one of the variety shows at this landmark theatre has gotta be one of the best things to do in Santa Barbara at night. The Clash have played here!
You can take a look at their schedule online and see what's happening; book yourself a ticket and enjoy.
Entrance: varies by show
Hours: 11:00-18:00 (Friday-Saturday), 12:00-18:00 (Sunday-Thursday)
Address: 1317 State St, Santa Barbara, CA 93101, United States
14. Splurge on a Romantic Meal at The Lark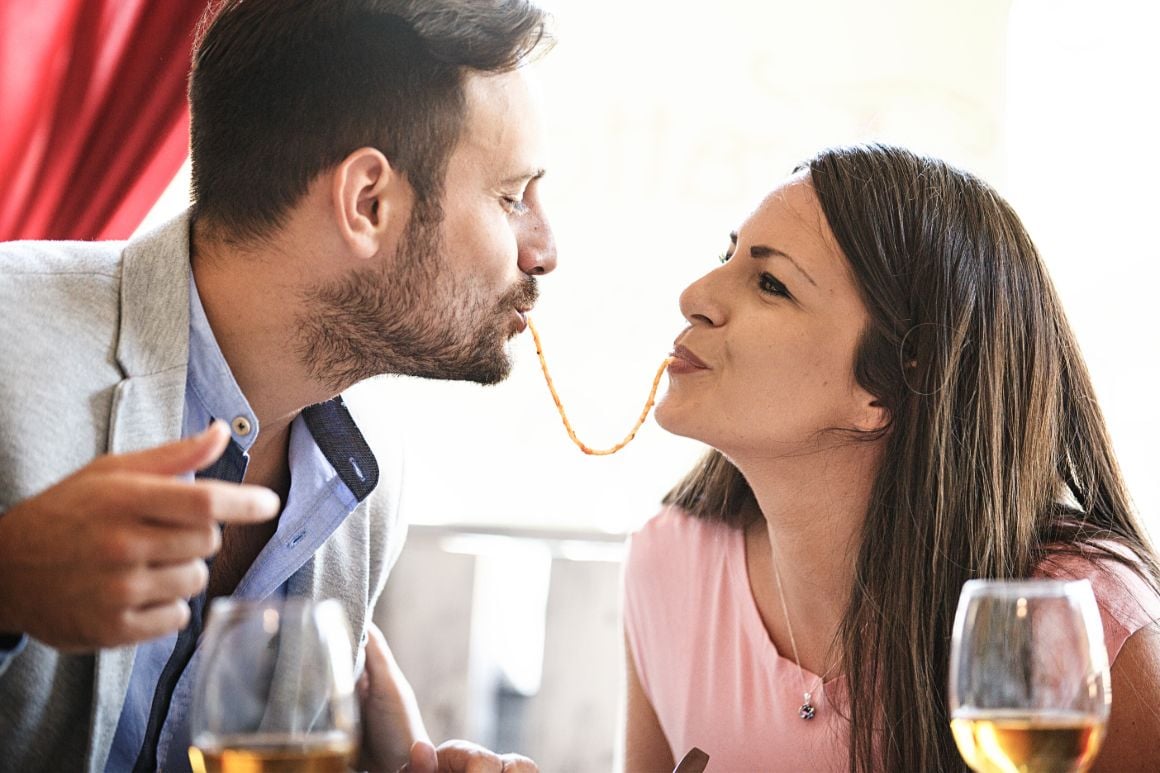 Warning: this is an expensive one. The Lark is one of the best places to eat in Santa Barbara — like, the fancy type of eating. If you're into that sort of stuff, go all out on a 5-star, multi-course meal at a prestigious restaurant!
Set in a former fish market turned chic eatery, having dinner at The Lark is easily one of the best things to do in Santa Barbara if you're looking for a flawless fine dining experience.
The food is seasonal and presented on the plate like a piece of art, and the cocktails are amazing, It's damn expensive, but worth every penny. Remember, Broke Backpackers, this is for special occasions only!
Entrance: Free
Hours: 17:00-21:00 (Sunday-Thursday), 17:00-22:00 (Friday-Saturday)
Address: 131 Anacapa St, Santa Barbara, CA 93101, United States
Travel with peace of mind. Travel WITH a security belt.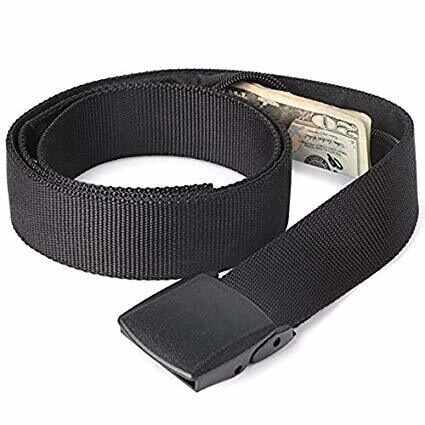 Get your cash stashed with this awesome Pacsafe money belt. It will keep your valuables safe no matter where you go.
It looks exactly like a normal belt except for a SECRET interior pocket perfectly designed to hide a wad of cash or a passport copy. Never get caught with your pants down again! (Unless you want to.)
Hide Yo' Money!
15. Ride the Santa Barbara Trolley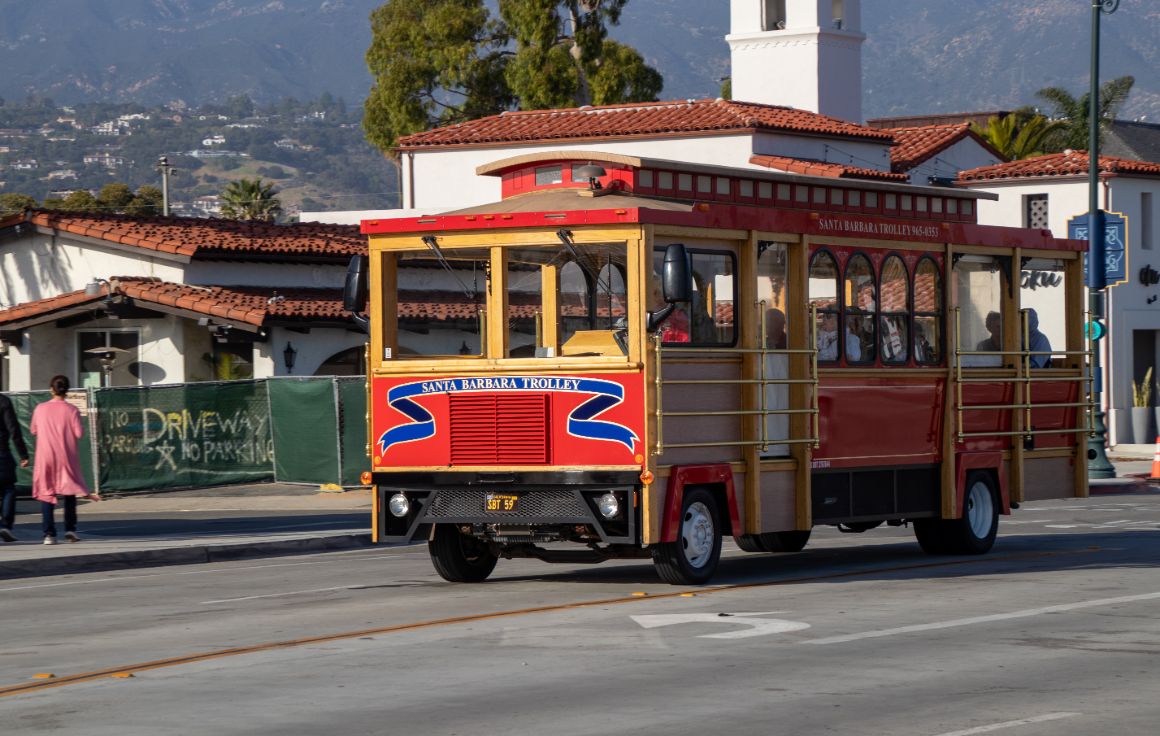 The Santa Barbara Trolley is an iconic tram that has been running in the city for over 30 years now.
It's a good way to hop around all the sights if you've only got a day or two to spare. It covers the Santa Barbara Courthouse, the Santa Barbara Mission, and the Natural History Museum.
And it's narrated, so you actually learn about the places you're passing through!
Entrance: $5-25 Day Pass
Hours: 9:00:17:00 (Thursday-Sunday)
Address: 1 Garden St, Santa Barbara, CA 93101, United States
16. Hike to Inspiration Point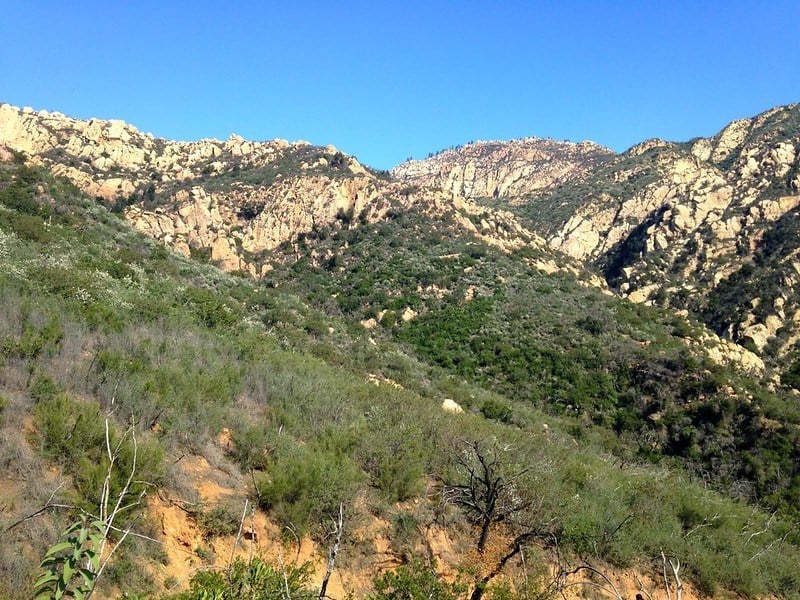 You've seen Skaters Point, now it's time to head to Inspiration Point. However, this time around, you'll be taking out your hiking boots!
If you're looking to spend some more time in nature, hiking to this famous point is a good option. And don't worry: it's not too hard, so it's doable even if you're not a regular hiker.
A mere three and a half-mile hike from Downtown will take you up to Inspiration Point through the mountainside. Once you've reached the top, you'll be treated to incredible views all the way to the Channel Islands.
All you have to do is join the trailhead at Tunnel Road. If you feel like pushing yourself further, try the Jesusita Trail (a 7-mile loop, starting at the same point).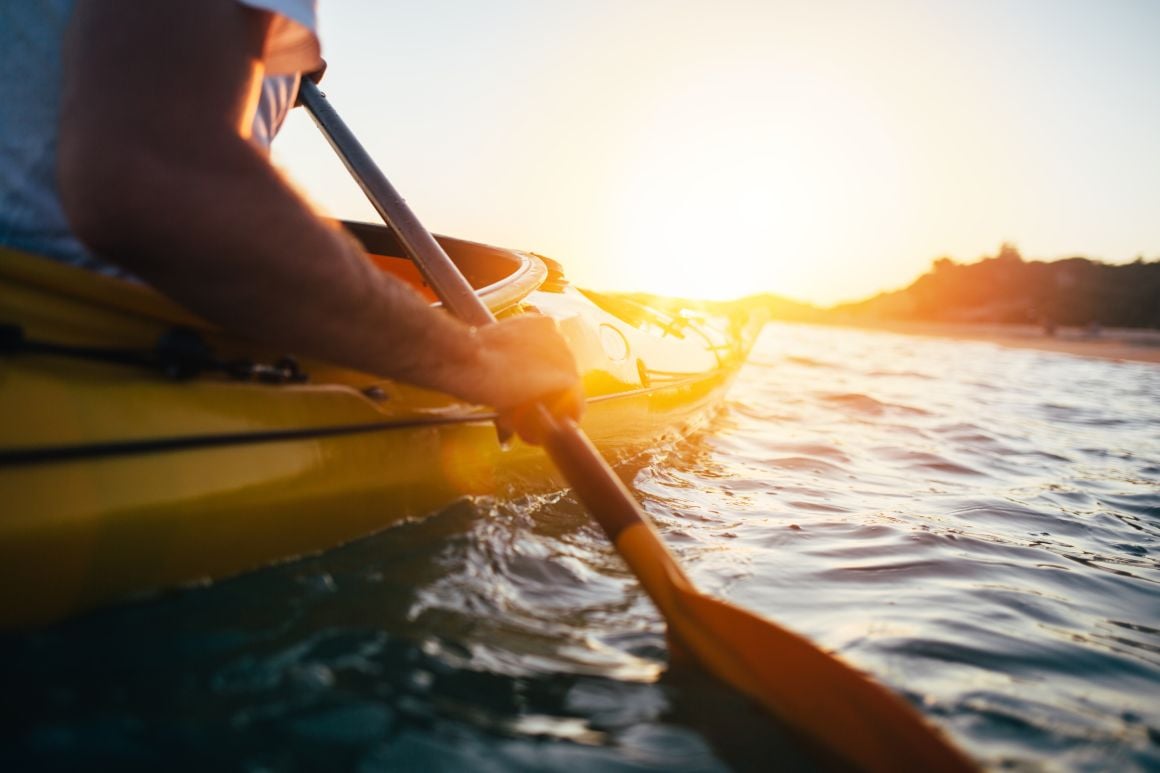 Enjoy a kayaking trip through the stunning Californian landscape.
There is a lot of beautiful raw nature and a lot of water to be explored, so why not hire yourself a kayak (or two, if there's a lot of you) and paddle out into the wild? You've got different routes and a lot of mountain views and marine wildlife to marvel at.
Hop on one of the locally-organized tours for some real snazzy perks: all gear included, picnic with the crew, and an awesome guide to show you around the undeveloped, open coastline of California.
18. Stroll around Lotusland
Lotusland is sort of like a botanical garden, except it's way more than that. Spread across 37 acres of historical estate property, it was once the garden owned by the late Madame Ganna Walska. A true haven of horticulture!
There are different gardens to explore here. You have the Japanese garden, a "Theatre" garden, a blue garden, and even a garden that is packed to the brim with cacti.
Experience Santa Barbara's botanical beauty as you enter these different scenarios of otherworldly magic. Exploring Lotusland is one of coolest things to do in Santa Barbara, for sure!
Entrance: $25-50
Hours: 9:00:17:00 (Monday-Saturday)
Address: Cold Spring Rd, Montecito, CA 93108, United States
Where to Stay in Santa Barbara
Before you start sorting out your accommodation, make sure you decide on where to stay in Santa Barbara. There are different areas and they all have their unique appeal!
Down below, we've got our top recommendations for hostel stays, Airbnbs and hotels. If you need more inspiration, consider checking out our guide on the best vacation rentals in Santa Barbara.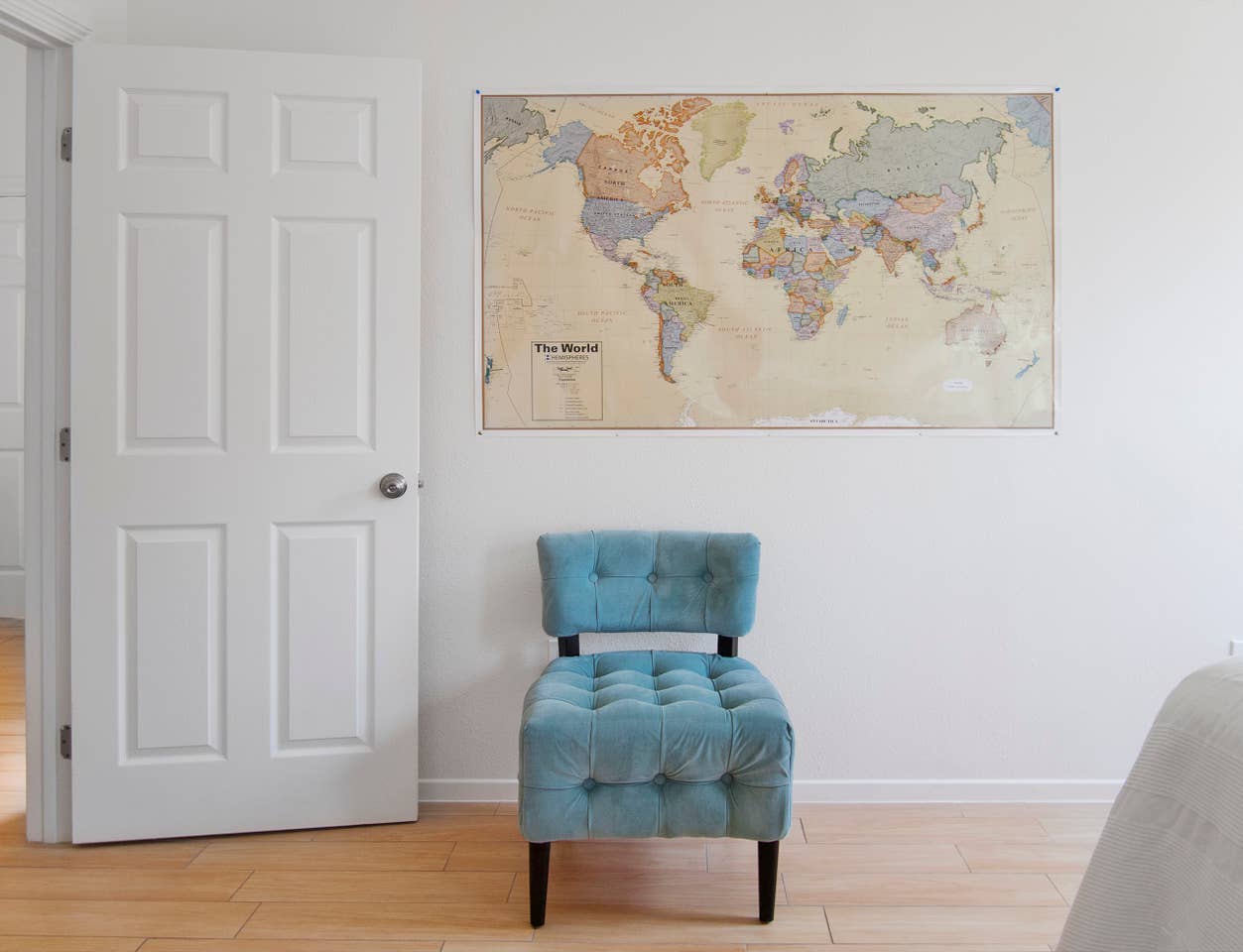 Contemporarily decorated and sparklingly clean, this beautiful beach house is definitely one of the best Airbnbs in Santa Barbara. Close to a nature reserve and many other stunning coastal areas, this private house will give you all the space and comfort you need for an easygoing trip.
Best Hostel in Santa Barbara: The Wayfarer
This hostel is run by a team of friendly staff, who will happily help you with all you need. Dorms are clean and fashionable — as is the kitchen, which is great for cooking a meal or hanging out with other travelers. There's even an outdoor swimming pool with sunbeds so you can relax all you want!
Excellently located just a couple of minutes' walk from West Beach and the marina, this hotel offers excellent value for money. With big rooms and beds that will give you a fantastic night's sleep, there's also ample car parking for guests who arrive by car. For a little extra, cheese and wine is served on the porch in the evenings.
And if you're still unsure about where to stay, consider checking out our guide to the best VRBOs in Santa Barbara.
Some Additional Tips for Visiting Santa Barbara
Here are some extra suggestions to help plan your Santa Barbara itinerary!
FAQ on Things to Do in Santa Barbara
Here are some quick answers to common questions about what to do and see in Santa Barbara.
Don't forget your travel insurance for Santa Barbara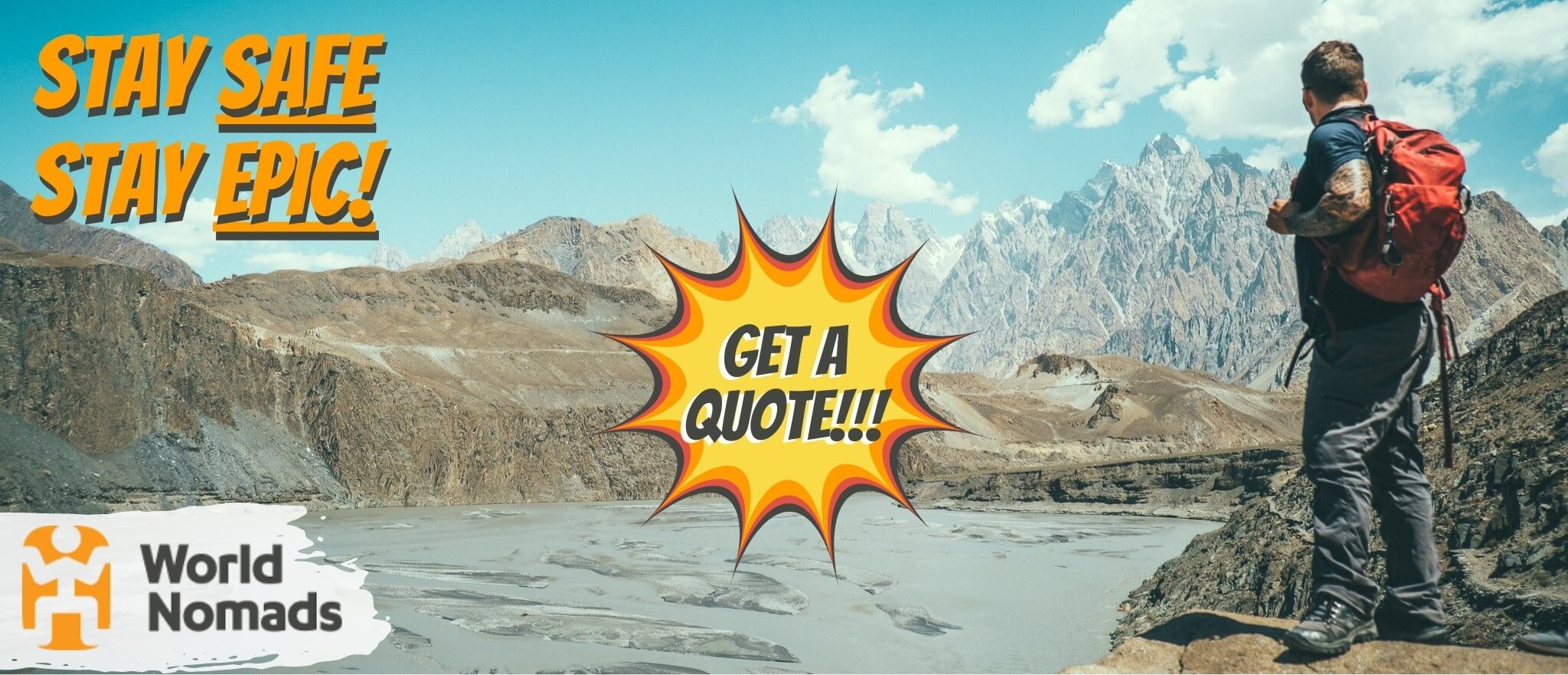 World Nomads' mission is to support and encourage travellers to explore their boundaries. They offer simple & flexible travel insurance, and safety advice to help you travel confidently.
They've been doing it since 2002 – protecting, connecting, and inspiring independent travellers just like you.
Get a quote below or read our in-depth review!
Conclusion
Santa Barbara may not be the first place that comes to mind when planning a trip to California, but there's definitely enough here to keep you entertained for a few days.
We hope you've gained some inspiration from this guide and started laying down a couple of things you want to do on your trip.
Whether you're traveling as a family, with your partner or even by yourself, open yourself to Santa Barbara and you'll be delighted by what it has waiting for you.
---
Bye for now, but not forever!
If you want MORE top-tier Broke Backpacker content like this, then sign up for our weekly newsletter below to get the latest and greatest!
And for transparency's sake, please know that some of the links in our content are affiliate links. That means that if you book your accommodation, buy your gear, or sort your insurance through our link, we earn a small commission (at no extra cost to you). That said, we only link to the gear we trust and never recommend services we don't believe are up to scratch. Again, thank you!