Santa Barbara is a cool coastal city that's all about life by the sea. It's a more aspirational, upmarket answer to surf town Santa Cruz and a hell of a lot quieter than nearby San Francisco.
There are chic boutiques, trendy wine bars and a visible Spanish colonial heritage. So yeah, there are plenty of things to do in Santa Barbara. The harbor is worth a visit, the seafood tantalizing, the mountains tranquil and the historical monuments are most definitely worth a look.
But if you want something a little more unusual to do in Santa Barabara, it can be tricky to find it.
That's where we come in. We've compiled a list of the very best off the beaten track things to do in Santa Barbara that will help you to easily ditch the tourist trail and get into some of the more real, weirder and more interesting sights and attractions that this Californian city has to offer. From strolling around eccentric gardens to discovering the city's hipster district, there's a ton of cool stuff to do here!
Top Things to Do in Santa Barbara
You cannot take a trip to Santa Barbara without wine-tasting. Like, we're serious. California as a whole is pretty famous for wine culture, and Santa Barbara has more than 120 vineyards and wineries in the vicinity – that's a lot, right?
So one of the best things to do in Santa Barbara, we would say, is to sample some of the best wine this region has to offer. The scenery of oak-studded hills and vineyards on rolling valleys is pretty nice, too, obviously. Check out Bridlewood Estate Winery or Grassini Family Vineyards. Tip: take a bottle away with you if you're driving so you can enjoy it when you're not behind the wheel – do not even think about drinking and driving.
2. Ride the Santa Barbara Trolley
The Santa Barbara Trolley (tram) is an icon, the ultimate way to get around the city, and therefore one of those unmissable things to do in Santa Barbara that, well, you simply have to do. Sorry, but you have to. This red, classic-style trolley has been plying the streets for over 30 years and is a good way to hop around all the sights if you've only got a day or two to spare.
You'll be able to stop at multiple attractions, including Santa Barbara Courthouse, the Santa Barbara Mission, and the Natural History Museum. Even better (some might say) is that it's narrated, so you actually get to
about what you're gawping at through the window.
First Time in Santa Barbara
East Beach
Located on the eastern end of Santa Barbara's 4-mile-long stretch of sand, East Beach is a picturesque palm-lined piece of sand close to the city's amenities.
Places to visit:
Play a spot of tennis at the Municipal Tennis Courts
Go for a chilled picnic at Dwight Murphy Park
Eat tacos and other comfort food at the outdoor East Beach Tacos
For more Places to Stay, check out our full Santa Barbara Neighborhood Guide!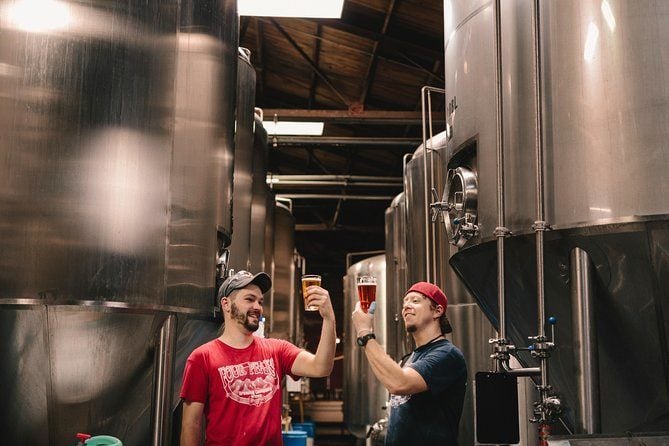 There's wine in Santa Barbara, but there's also beer – and lots of it. To fully appreciate and get to grips with the city's brewing landscape, first, take yourself to the Lagoon District. It's here that you can join the so-called "Lagoon Loop", which handily takes in pretty much all the breweries in the area. Nice.
Located east of Downtown, each company – from the Telegraph Brewing Company, The Brewhouse, and Third Window Brewing (to name just a few) – has different types of beers on offer. Whilst some might not be into this, if you're beer crazy this will be one of your favourite things to do in Santa Barbara.
4. Chill out at Santa Claus Beach
No, that's not a typo: it really is Santa Claus beach. One of the best kept secrets of the city (but, um, we're writing about it now), Santa Claus beach is a stretch of sand that not many tourists to the city actually ever make it to, let alone even know about its existence.
Located in Carpinteria, just a short drive from Downtown, this is a good beach, featuring shallow shores for paddling, plenty of sand to find yourself a spot to chillax on, and even shops and restaurants. What makes this awesome thing to do in Santa Barbara even better is the free street parking – a winner if you've got your own wheels.
5. Eat your way around the Funk Zone
Whilst this may sound like a level from a Super Mario game (in fact, it might actually be), the Funk Zone is, in fact, Santa Barbara's hipster enclave. Every cities gotta have one of these, right? Once an industrial, blue-collar area, this is now the gentrified centre for all things eating and drinking in the city.
One of our favorite hipster things to do in Santa Barbara, eating your way around the Funk Zone is bound to become your new favourite pastime, too. Dipping in and out of the delicious eateries here is a lot of fun; try out the otherworldly Harry's Plaza Cafe, eat a few dishes at Farmerboy, and wash it all down with drinks at Chase Bar & Grill.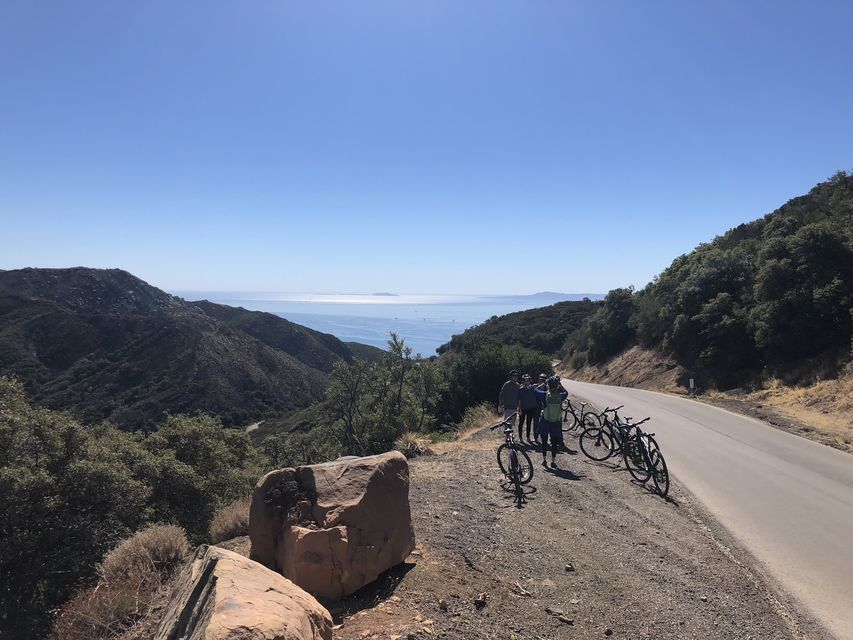 If you're feeling like you want to get out and about, and get a bit of exercise whilst you're bopping around Santa Barbara, then grabbing yourself a rental bike is a good way to do it. Head to La Cumbre Peak, grab a bike from one of the many rental bike shops in town and then simply cruise downhill (that's why you rent after you're up the peak already) towards the shore.
You'll take the Gibraltar Road from La Cumbre Peak, and wind around the majestic mountain road, all the way back into Downtown. Where – if you've still got some energy – you can pedal around and hit up some more of the city's sights. Now's a good time to see Stern's Wharf, for example, or State Street, if you haven't done so already.
The Best Travel Backpack?!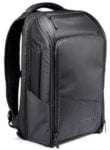 Pssssst! Not picked the perfect travel backpack yet? The Broke Backpacker team has tried out over thirty backpacks this year! Our favourite carry on backpack is the Nomatic Travel Backpack.
Check out our full review!
Unusual Things to Do in Santa Barbara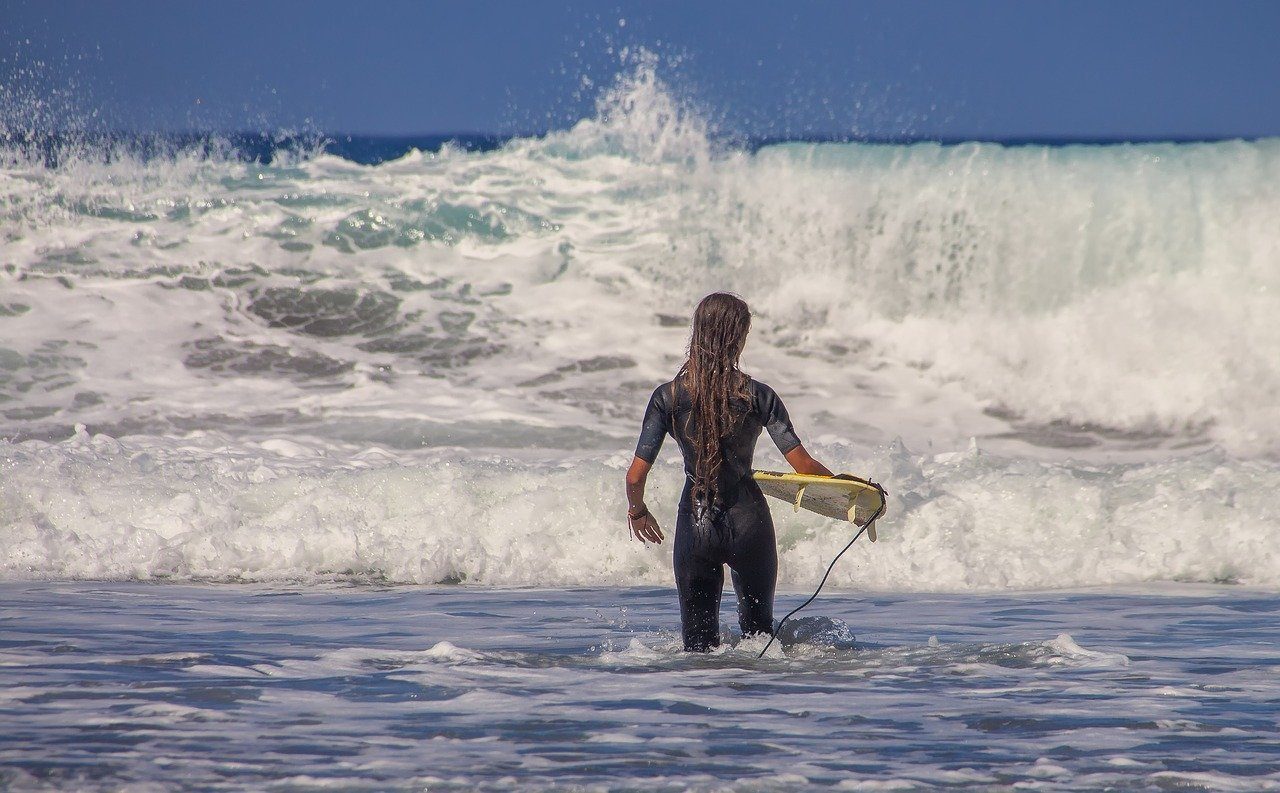 You probably aren't thinking about surfing when you're in Santa Barbara; when you're here, you'll be more likely to be thinking about wine-tasting, shopping, and, um, wine-tasting. But if you want something more unusual to do in Santa Barbara, we'd recommend hitting the waves for a spot of surfing. We mean, you're in California after all – the home of surf culture. It'd be rude not to.
There are a ton of surf schools out there, along the front, who'll be able to teach you the ropes, whatever your skill level, from beginners to not-so-beginners. If you've got more time, you could even take a week-long course and get really into the surfer vibes here.
8. Take a ride on Lil' Toot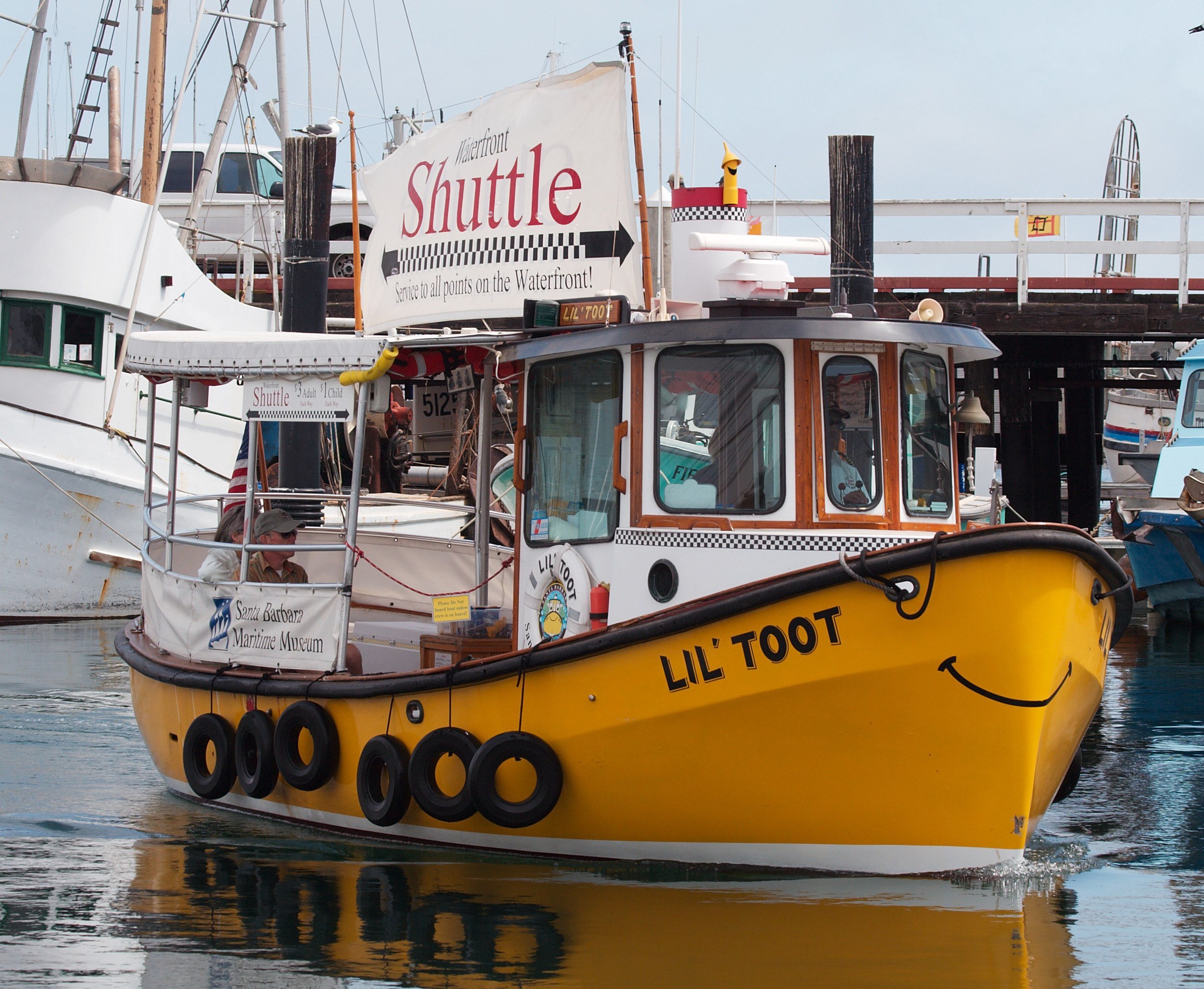 Probably one of the best boats in the world, Lil' Toot isn't there for practical, utilitarian reasons. It's a water taxi, but the route isn't one that really needs to be covered by water. You can easily walk it. Based on the kids' book from 1939, this yellow boat with a smiling face chugs between Stern's Wharf and Santa Barbara Harbor (say that quickly 10 times).
It's one of the more unusual things to do in Santa Barbara, but if you like the idea of getting out on the Pacific Ocean for around 15 minutes, take a ride on Lil' Toot. It leaves every half an hour. They even sell beer and wine on-board. The cost of this epic journey? Just 5 bucks.
9. Hang out at Skaters Point
As you might have been able to tell from the name, Skaters Point is where the skaters hang out. Duh. Santa Barbara has surfers, obviously, but of course, it also has skaters. Built-in 2000, Skaters Point is a concrete park that amounts to almost 15,000 square feet of bowls, quarter pipes, rails and ledges for all your street skating needs.
It's free, which is nice. The setting is also pretty awesome, being right on the beachfront, thus making it a pretty cool place to simply hang out. If you've got a board with you, skate away, friend. If you haven't, just pick a spot and watch the thrills and spills of skateboarding by the sea unfold.
Safety in Santa Barbara
The crime rate in Santa Barbara is generally pretty low. You shouldn't have to worry too much about things like pickpocketing; it's a college town with a student vibe – for the most part.
One thing to watch out for: if you're driving out of town, there are a lot of winding, steep mountain roads. These can be quite hazardous. It's hard to see other vehicles, or cyclists, coming the other way, so drive with extra care.
There's a sizeable homeless population in the city. Don't be surprised if people ask you for money or food. It is not something to be alarmed about.
Other than that: nature. Whether you're enjoying the sea or out hiking, know your limits and be prepared. If in doubt, go with a guide. Stay hydrated! Read our tips for traveling safely before you fly and always get travel insurance. Check out our roundup of the best travel insurance.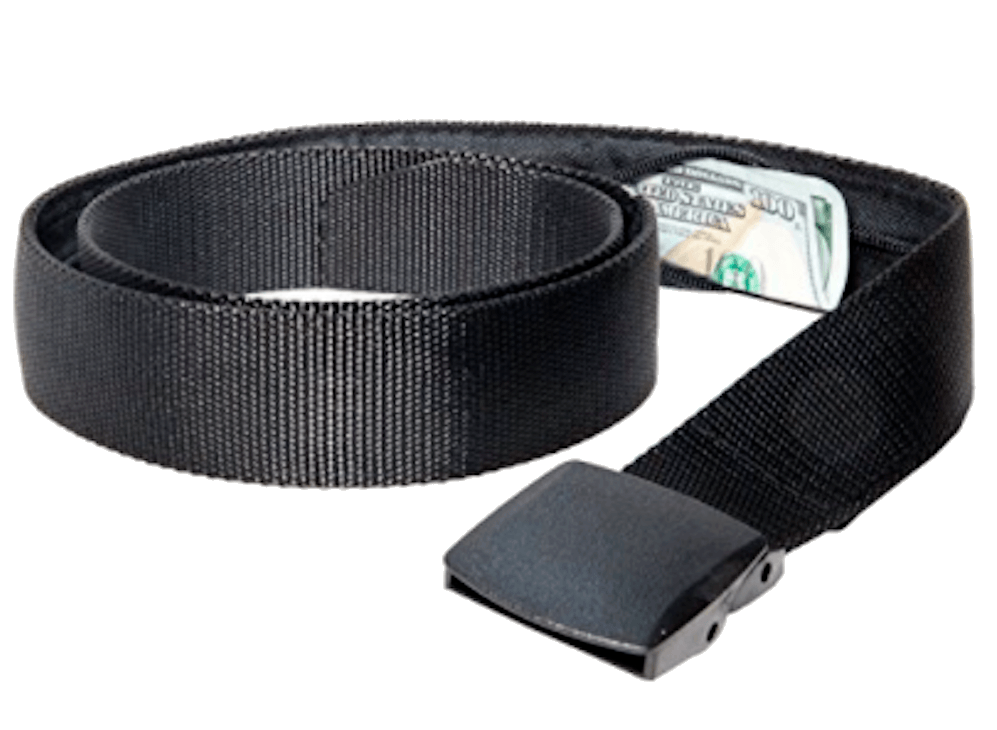 You should always have emergency cash hidden on you - pick up this awesome security belt with its hidden pocket before you travel, it's perfect for hiding money, a passport photocopy.
Things to Do in Santa Barbara at Night
10. Catch a show at the Arlington Theatre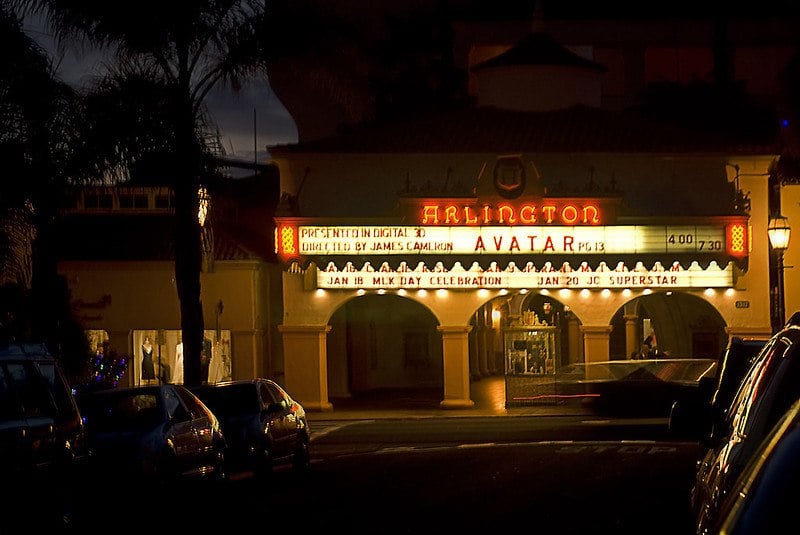 The Arlington Theatre is Santa Barbara's oldest theatre, dating all the way back to 1931. It's not just about how old it is, though, it's also about the crazy design of this place. It's based on Mission Revival and Spanish Colonial Revival architecture, with the interiors all decked out to look like (supposedly) a Spanish village. How wacky is that?
Architecture aside, going to catch one of a variety of shows at this landmark theatre has gotta be one of the best things to do in Santa Barbara at night. The Clash has played here. You can catch a ballet The Nutcracker. Just take a look at the schedule and see what's happening; book yourself a ticket and enjoy.
If you're into dancing, and you're looking for something cool to do in Santa Barbara at night, then we've got your Friday night sorted. Run by a company called Go Pink, the Caribbean dance school in town is a welcoming place for dancers of all abilities – not just to get fit and work up a sweat, but to learn how to actually dance – soca style.
If you don't like dancing, well, you've probably skipped this by now. But if you're a fan, we think you'd love this. There's carnival vibes going down here, as well as some heart-pumping activity, and the chance to meet people while you're at it. Good for social, solo travelers, we'd say.
Where to Stay in Santa Barbara
If you're just looking for a great place to stay in Santa Barbara, then look no further than our top picks for the best accommodation below…
Best Hostel in Santa Barbara: The Wayfarer
This hostel is run by a team of friendly staff, who will happily help with tips on sightseeing in the area. The dorm rooms are clean and very fashionable – as is the shared kitchen, which is great for cooking a meal or simply making a cup of coffee.
There's even an outdoor swimming pool and sunbeds so you can spend time soaking up the sun with fellow travelers. If you want more hostel inspiration, check out this post on Santa Barbara's best hostels.
Newly decorated and sparklingly clean, this beautiful beach house is the perfect apartment in Santa Barbara for relaxing. Close to a nature reserve and many other stunning coastal areas, this private house will give you all the space and comfort you need for an easygoing vacation.
Excellently located a couple of minutes' walk from the West Beach and marina, this hotel offers excellent value for money.
With big rooms and beds that will give you a fantastic night's sleep, there's also ample car parking for guests who arrive by car. For a little extra, cheese and wine is served on the porch in the evenings.
Romantic Things to Do in Santa Barbara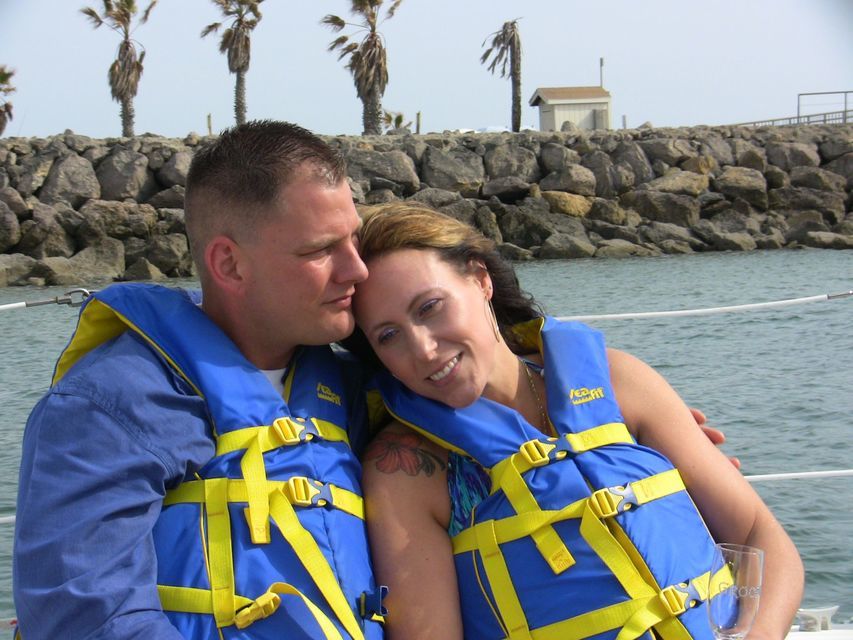 You're by the sea. You're with your partner. What would be more romantic than sailing on a yacht onto the glittering ocean? Not a lot of things, we can tell you that.
Get yourself a yacht from Vintage Marina and then head out towards the Channel Islands for one of the most romantic things to do in Santa Barbara. The Channel Islands are known as "the Galapagos of North America" and it's not a bad nickname: it's pretty easy to spot dolphins and whales here. Stop off at Arch Rock for photo opportunities and enjoy a sunset over the ocean as you sail back to town.
13. Splurge on a romantic meal together at The Lark
Warning: this is expensive. However, The Lark is literally one of the best places to eat in town. Not a lot of things say "romantic dinner" more than going all out on a 5-star, multi-course meal at a renowned restaurant. Set in a former fish market turned chic eatery, having dinner at The Lark is easily one of the best things to do in Santa Barbara for couples.
The atmosphere here is high-end, the food is seasonal and presented on the plate like a piece of art, and the cocktails are amazing, FYI. Like we said, this won't be cheap, but if you're here on a special occasion especially, then honestly, The Lark is worth every penny.
We know this site is called The Broke Backpacker but sometimes, you need a good splurge.
Always Be Insured
Don't forget to sort your travel insurance! We've put together a roundup of the best travel insurance for backpackers, or if you're low on time, get a quote from World Nomads now, our favorite travel insurance provider.
Best Free Things to Do in Santa Barbara
14. Carriage and Western Art Museum of Santa Barbara
Carriage and Western Art Museum of Santa Barbara has been going since 1972. It's full of interesting artefacts and memorabilia from the Old West times, which is pretty cool if you like cowboy stuff.
Open Monday to Friday, from 9am till 3pm, you'll get to see a whole load of stuff from the bad old days: a carriage collection, for one thing, and a saddle collection for another. It's free, which is great, and it's indoors, making for a very good thing to do in Santa Barbara when it's raining. Tip: Join a free tour on the third Sunday of each month.
15. Take a hike to Inspiration Point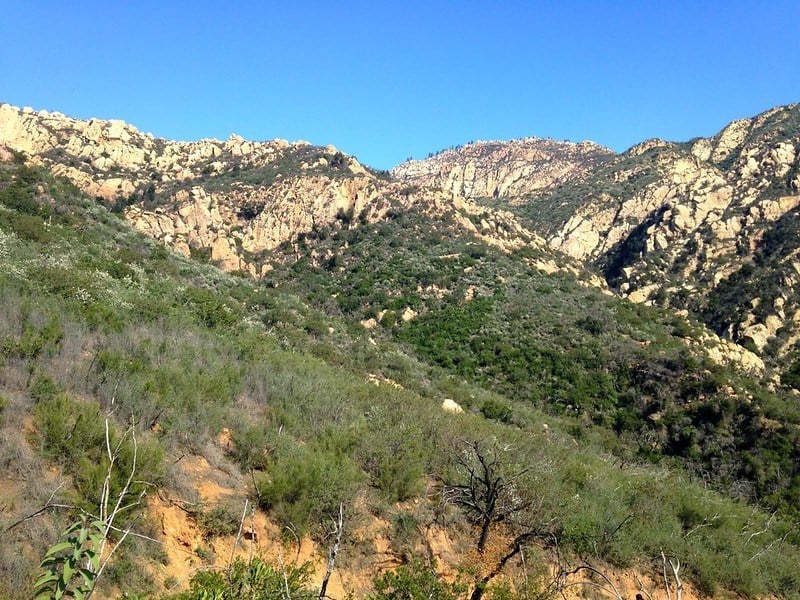 You've seen Skaters Point, but now it's time to head to Inspiration Point. However, this time around, you won't simply be sitting watching skaters – you'll be hiking. So if you're on a budget and you're looking for free things to do in Santa Barbara, hiking to this famous point is a good option. And don't worry: it's not too hard, so it's doable even if you're not used to hiking.
A mere three and a half-mile hike from Downtown will take you up to Inspiration Point through the mountainside. Once you've reached the top, you'll be treated to views of the city, and out across the sea to the Channel Islands. Beautiful vistas, people. All you have to do is join the trailhead at Tunnel Road. If you feel like pushing yourself further, try the Jesusita Trail (a 7-mile loop, starting at the same point).
Santa Barbara Packing List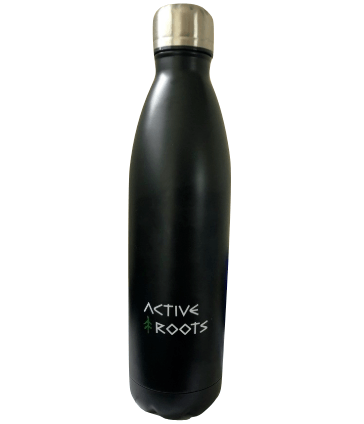 1. Travel Water Bottle: Always travel with a water bottle – it'll save you money and reduce your plastic footprint on our planet. AR bottle are tough, lightweight and maintain the temperature of your beverage – so you can enjoy a cold red bull, or a hot coffee, no matter where you are. For every AR bottle sold, we donate 10% to PlasticOceans.org – an initiative to reduce plastic in our oceans!
2. Microfibre Towel: It's always worth packing a proper towel. Hostel towels are scummy and take forever to dry. Microfibre towels dry quickly, are compact, lightweight and can be used as a blanket or yoga mat if need be.
3. Security Belt with Hidden Pocket: I never hit the road without my security belt. This is a regular looking belt with a concealed pocket on the inside – you can hide up to twenty notes inside and wear it through airport scanners without it setting them off. This is hands down the best way to hide your cash.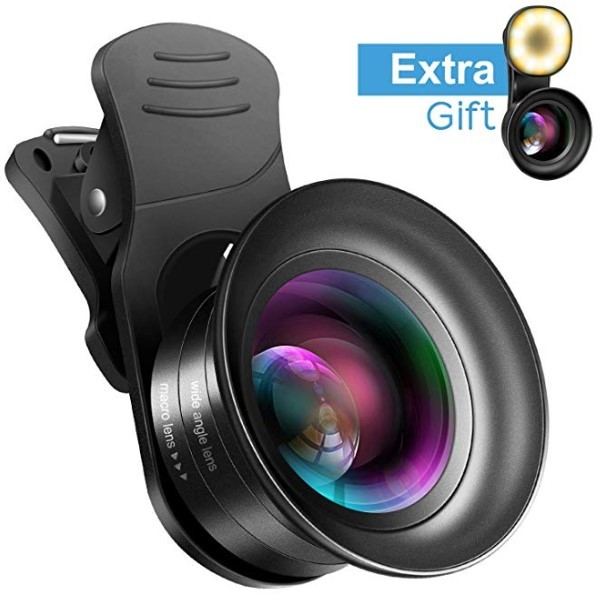 4. Camera or Cell Phone Camera Accessories: One thing's for sure – Santa Barbara is a picturesque destination! Get perfect shots from your phone using clip-on-lenses with wide-angle, close-up and optical zoom. With the ability to turn travel pictures from basic to professional, this universal lens sits neatly over any phone camera and comes with a durable, travel-friendly case!
5. International Adapter: Santa Barbara outlets accommodate typical US two-pronged plugs, but for electronics that have three prongs or if your plugs are of a different variety, you'll need an adapter. Save yourself the hassle of trying to track down an adapter at your destination and paying twice as much than planning ahead by buying one online.
Books to Read in Santa Barbara
The Backpacker Bible – Get it for free! Learn how to ditch your desk and travel the world on just $10 a day whilst building a life of long-term travel with an online income. To inspire and help the next generation of Broke Backpackers, you can now grab 'How to Travel the World on $10 a Day' for free! Get your copy here.
Walden – The transcendental masterpiece by Henry David Thoreau that helped modern Americans rediscover nature and her beauty.
To Have and To Have Not – A family man gets involved with the drug smuggling business in the Key West and ends up in a strange affair. Written by the great Ernest Hemingway.
The Mountains of California –The musings and ramblings of John Muir, one of the most famous and beloved naturalists in American history.
Best Things to Do in Santa Barbara with Kids
If you're looking for things to in Santa Baraba with kids then you want to get active!
There is a lot of nature and a lot of water around so why not hire yourself a kayak (or two, if there's a lot of you) and paddle out into the harbour itself, bobbing up and down on the waves. There are even specific routes you can follow for mountain views and glimpses of marine wildlife.
17. Take a stroll around Lotusland
Lotusland is sort of like a botanical garden, but then again it's more than that. Spread across 37 acres of a historical estate, and set in a private, residential neighbourhood, Lotusland was once the garden owned by the late Madame Ganna Walska. There are different gardens to explore here, a haven of horticulture.
There's a Japanese garden, a "Theatre" garden (whatever that is), a blue garden, and even a garden that is packed to the brim with cacti. One of the coolest things to do in Santa Barbara with kids in tow, your little ones will love exploring the sometimes pretty out-of-this-world gardens and dramatic design of Lotusland. Good to visit all year round.
Day Trips from Santa Barbara
There is a lot to do in Santa Barbara but if you are staying long term, you should check out what else the state of California has to offer. So, to give you a good idea of what that might be like, we've decided to share with you a couple of our favourite day trips from Santa Barbara.
Catch a Ride To San Luis Obispo
Sat in the heart of California, San Luis Obispo is a charming little colonial town which somehow, doesn't get the crowds of other towns in the area. The Spanish Mission is well preserved and the surrounding nature pristine and perfect for a little hike.
In the town istelf, the Dorn Pyramid is well worth a look – a Masonic tombstone built in 1905 to resemble an, erm, pyramid. Then there is the Cal Poly 'architecure graveyard' and if you are staying for dinner, the Madonna Inn is more famous for its kitsch decor than it's food but well worth booking a table!
Santa Barbara doesn't exactly jump out as a destination for people who want to see castles (that's England, right?), but there is actually a real-life castle in Santa Barbara. It's not your typical castle though, because this one dates back to 1919 and was built by publishing tycoon William Hearst – and it looks absolutely wild.
Littered with sculptures, ornate objects and elaborate architecture, making a beeline to Hearst Castle is definitely one of the best day trips from Santa Barbara you could ever make. There are even multiple different tours you could head explore the castle with, from the garden tour to the evening tour.
Tip: If you're in town over Christmas, definitely visit – they've got '30s style Christmas decorations up and it's amazing.
3 Day Santa Barbara Itinerary
We've given you a ton of cool things to do in Santa Barbara, so now you won't be stuck in your hotel room, either bored or frantically searching for different stuff you can do across the city. That part's done. Now for the hard part: arranging your time so that you get to see the highlights of the city. Thankfully we've sorted out your schedule for you with this handy 3 day Santa Barbara itinerary.
Day 1 – A Foodie's Tour of Santa Barbara
Since today is all about food, the first thing is obvious: have breakfast somewhere. There are a ton of good breakfast places in town, but we would recommend The Boathouse. It's hard to beat the beachfront location and the extended breakfast menu, so you don't have to get there too early. Fill up, get your caffeine fix and then it's time to get out of the city (a bit, anyway) to Santa Claus Beach.
It's just a 17 minute drive along the coast from The Boathouse at Hendry's Beach to the much quieter Santa Claus Beach. Here is where you can spend some time digesting breakfast, then choosing somewhere for lunch – the amazing Padaro Beach Grill is a very good option, complete with outdoor seating). Then it's time for some more beach chilling, if you feel like it, before heading back to town.
A 9 minute drive from Santa Claus Beach is the Lagoon District, famous for its breweries. There's even a "Loop" you can do here which takes in pretty much every brewery, including the fabulous Telegraph Brewing Company. Post-beer tasting, it's time to hit up the Funk Zone. A 15 minute stroll and you'll be there; try Tyger Tyger, Chase Bar & Grill or Seven Bar & Kitchen for food and drink.
Day 2 – Outdoorsy Day
Hopefully, you're not too hungover to enjoy what the outdoors of Santa Barbara has to offer. If you're feeling worse for wear, Shoreline Beach Cafe will sort you out with their big, filling breakfasts. Stroll along the beach to Paddle Sports Center, rent yourself a kayak and get out on the water. Inquire beforehand about where you should be kayaking for the best chances to spot marine life.
Once you're back on dry land, you'll probably want a bite for lunch, which you can get en-route to the start of the trailhead to Inspiration Point. Have some diner fare at Joe's Cafe (seafood and steaks since 1928!) and then carry the 15 minute drive on to start your hike at Tunnel Road. It's not a strenuous hike, but it will definitely get your heart-rate up – and offer up some amazing views.
Back in the car for a 15 minute drive to Stern's Wharf where you can find Skaters Point. If you've got a board, and you've still got energy, join in; if not, hang out in the park and watch the world go by as the sun sets. You can grab dinner at the nearby Santa Barbara FisHouse, complete with firepits as night falls. Finish up with a show at the Arlington Theatre,30 minutes away on foot.
Day 3 – Culture Day
You've eaten, you've hiked and kayaked, and now it's time to soak up a little bit of what Santa Barbara has to offer in terms of culture. Start out with an iconic trolley ride around Santa Barbara's most famous sights; you can pick it up from anywhere around town. Make sure to stop off at the Natural History Museum along the way to have a stroll amongst all the artefacts and interesting information.
Spend an hour or two at the museum and hopping on and off the bus, making sure to snap things like the Santa Barbara Mission and the Courthouse as well. After you're done soaking up the sights, go for an afternoon wine tasting at Grassini Family Vineyards tasting room, if you want to stay in town, or drive 50 minutes to the Bridlewood Estate Winery out in the countryside.
Make sure you don't "taste" too much wine if you're driving (probably not a good idea to partake at all; buy a bottle instead!) and then head back into town. You're probably starving by this point, so after the 45 minute drive back into town, you will find yourself thankfully at The Lark. Eat fancy food, drink classy cocktails, then, if you need more, you'll be in the Funk Zone again so don't worry about that!
Conclusion
Santa Barbara may not be the first place that comes to mind when planning a trip to California, but there's definitely enough here to keep your run of the mill tourists entertained for a few days. If crowds aren't your thing, however, or if you just prefer to travel to see more unusual attractions, then there are thankfully a fair few unique things to do in Santa Barbara to make a trip here worth your while.
Whether you are in town as a family and want something kid-friendly to put on your itinerary, or you're here for your first time and want to pack your schedule for of amazing things to see and do, you'll find it all in our handy guide.
Yay for transparency! Some of the links in this post are affiliate links. This means that if you book your accommodation, buy a book or sort your insurance, I'll earn a small commission at no extra cost to you. I only link to stuff I've actually used and never endorse crap. Your support helps me keep the site going.
---
Need More Inspiration?
Like this post? PIN ME!!!