I'll let you in on a little secret: the Central Coast is debatably the most beautiful part of California, and I've been just about everywhere in the Golden State.
As a California native, who also went to school on the Central Coast (not too far from Santa Barbara), I can confidently say, you'll be spoiled for choice in Santa Barbara: beaches, mountains, surf, wine and craft beer, fine dining, and cheap restaurants, and chill vibes only.
I joke it's where LA residents finally move to chill out, but still get their daily dose of sunshine.
To live nestled between the golden coastline and Santa Ynez Mountains, however, comes at a price. Santa Barbara is not cheap, not for living nor staying as a visitor.
There are certain regulations that the county has in place to prevent massive development in SB, meaning rent is sky high. Most people would say it's the fair price to pay to retain its small(ish)-town charm and upscale, boutique luxuries… and avoid massive commercial development.
This guide will cover where to stay in Santa Barbara depending on your travel interests and budget!
Read on to learn more about the best areas to stay in Santa Barbara.
If you're just looking for a great place to stay in Santa Barbara, then look no further than my top picks for the best accommodation below…
Decorated with contemporary furnishings and sparklingly clean, this beautiful beach house is the perfect spot in Santa Barbara for relaxing. Close to a nature reserve and many other stunning coastal areas, this private house will give you all the space and comfort you need for an easygoing vacation. This is one of the best vacation rentals in Santa Barbara for its location.
Excellently located a couple of minutes' walking distance from the West Beach and marina, this hotel offers excellent value for money.
With big rooms and beds that will give you a fantastic night's sleep, there's also ample car parking for guests who arrive by car. For a little extra, cheese and wine is served on the porch in the evenings.
Best Hostel in Santa Barbara: The Wayfarer
This hostel is run by a team of friendly staff, who will happily help with tips on sightseeing in the area. The dorm rooms are clean and very fashionable – as is the shared kitchen, which is great for cooking a meal or simply making a cup of coffee.
There's even an outdoor swimming pool and sunbeds so you can spend time soaking up the sun with fellow travelers. If you want more hostel inspiration, check out this post on Santa Barbara's best hostels.
Santa Barbara is nestled on a south-facing stretch of golden Californian coastline, tucked between the Santa Ynez Mountains and the Pacific Ocean.
This city has been touted as the 'American Riviera' due to its palm-lined beaches, upscale boutiques and restaurants – and for its wines; it's something of a rival to Napa Valley in terms of vineyards and wineries.
With a Spanish colonial heritage, many of Santa Barbara's buildings feature charming stucco facades which makes it a great place to simply wander.
Different areas of Santa Barbara offer different experiences, so choosing the area that best suits you will be a major plus; I've rounded up the best five areas of Santa Barbara to give you an overview of the city. The best things to do in Santa Barbara are scattered throughout the city.
East Beach is one of the first beaches upon entering city limits and is located at the end of a four-mile stretch of sand. It's a great place to stroll on the sand, chill out, and have fun: there are picnic facilities, volleyball courts and cafes.
It's less crowded than other beaches, so it's great for those unfussed by the bustling, vibrant atmosphere.
Downtown Santa Barbara is the centre for business, culture and history, where residents and tourists alike wander around its pretty streets and enjoy great dining and wine-tasting – as well as fantastic shopping. It's also where you'll find many quirky and affordable VRBOS in Santa Barbara.
At the other end of the long beach is West Beach. Adjacent to Stearn's Wharf Pier, this stretch of beach is busier than its eastern counterpart and features everything from great restaurants to edgy skate parks.
Montecito represents Santa Barbara's upscale side. Located to the east of the city, it's home to celebrity holidaymakers and the city's wealthy elite, where Oprah and Ellen live, after all. With a chilled out, yet fancy village feels, the relatively quiet Montecito boasts world-class restaurants and its own peaceful slice of sand: Butterfly Beach.
And finally, there's Carpinteria – a small city within the county of Santa Barbara. The seaside aspect and calm waves of Carpinteria attract people for fishing, sealion-spotting and boat trips.
Quiet, warm (but not hot) and set among the beach with a mountain backdrop, Carpinteria is all about the laid-back California beach vibes.
With such varying areas on offer in the city of Santa Barbara, it can be difficult to choose one, so don't worry: I'm about to get into the nitty-gritty of what makes each area special.
There are now an increasing number of Airbnbs in Santa Barbara and these can represent great value.
Santa Barbara was founded as a Spanish colony in 1602, then fell into Mexican hands in the early 1800s before California became a part of the USA in the 1850s. With such a chequered history the cultural landscape of Santa Barbara makes for an intriguing visit.
Getting to Santa Barbara is easy thanks to the 101 – the main coastal(ish) highway linking central and south Californian cities to Northern California.
Getting around Santa Barbara is easy – you can cycle, catch a bus, or take the electric shuttle between popular central Santa Barbara areas and the outlying districts.
1. East Beach – Where to Stay in Santa Barbara for First Timers
Located on the eastern end of Santa Barbara's 4-mile-long stretch of sand, East Beach is a picturesque palm-lined piece of sand close to the city's amenities.
You can spend your days here at the playpark, cycling the bike path, stopping to take in chilled performances from drum circles or local football games.
As an alternative to the western end of the beach (West Beach), this part is more laid-back and less touristed, being a little further from the centre of town.
I think this is one of the best places to stay if you visit Santa Barbara for the first time because you'll be near the beach. And who visits the California coastal towns without visiting the beach!?
This townhouse is perfect for anyone that wants to go out and see the city as it is close to local art and culture, great views, restaurants, and dining, the beach and family-friendly activities. The house is in a gated community in the downtown area and the building interior has a wood deck, small sunroom, cathedral ceilings, and a kitchen with granite and stainless steel equipment. SB bus line is right on the corner and a coffee shop and famous ice cream parlor are down the street. The house is 2.2 miles away from the beach and 1 mile away from the famous State ST.
Filling the gap for lower-priced accommodation in this part of town, the Motel 6 Santa Barbara is conveniently located very close to the beach and the Santa Barbara Zoo. The well kept, large rooms come with a lounge area, big corner desks and modern bathrooms. There is an outdoor pool for guests too.
Super chic and utterly stylish, this beachside retreat is the place to stay around East Beach. Rooms have plush furnishings and balconies with views of the gardens and swimming pool.
Take one of the hotel's bicycles for a spin around town and spend evenings dining in the hotel or trying out one of the many local eateries close by.
Things to See and Do in East Beach, Santa Barbara
Play a spot of tennis at the Municipal Tennis Courts.
Go for a chilled picnic at Dwight Murphy Park.
Eat tacos and other comfort food at the outdoor East Beach Tacos.
People-watch at Chase Palm Park…
… Or simply chill on the beach!
2. Downtown – Where to Stay in Santa Barbara on a Budget
Downtown Santa Barbara is a historic area known for its distinctive architecture, great food, great shopping and a generally very bustling atmosphere.
Located in and around Lower State Street, Downtown is a great spot not just for its architecture and atmosphere, but also for its proximity to the beach. You have a little bit of everything here.
It's my pick for where to stay in Santa Barbara on a budget because you will have the most options and conveniences.
Charming red-tile roofs, diverse shopping, open-air markets, galleries, wine bars and cafes make this an exciting – and very pretty – place to stay and explore.
This incredible Airbnb doesn't just offer the ideal location in Downtown Santa Barbara, but also a super stylish home for an affordable price. The bright space is welcoming and airy, thanks to the light colors and modern design. The studio is equipped with a plush double bed, working space, private entrance, free parking and basic kitchen appliances. If you want real value for your money, look no further than this Airbnb!
This hostel is located within walking distance from the centre of Santa Barbara's Downtown action at Lower State Street, and offers backpackers an awesome atmosphere, and clean dorms as well as privates.
The hostel also offers free entry to local clubs, free margaritas at Sandbar and free all-you-can-make pancakes all day. It's definitely one of the best places to stay in Santa Barbara on a budget.
Everything in this Santa Barbara hotel is spotlessly clean and well looked after. The rooms have high ceilings and comfy beds for a perfect night's sleep. Take out one of the free bicycles and explore the area, then unwind with a glass of local wine on the roof terrace.
The best thing about this place has to be the very warm and welcoming hosts, who are always available to chat and to help with directions.
Things to See and Do in Downtown Santa Barbara
Admire the colonial-style architecture from Santa Barbara County Courthouse…
… And check out the view from its watchtower.
Shop locally at the many boutique and department stores.
Take a tour of Santa Barbara Public Market.
Step inside the free-to-enter Santa Barbara Museum of Contemporary Art.
Learn about the history of the city itself at Santa Barbara Historical Museum.
Check out the Hill Carrillo – a historical building built in the 19th century.
Embark on a wine tour of the iconic Santa Ynez Valley vineyards.
Grab some delicious food on a Santa Barbara food tour.
Hit the town and bar hop.
3. West Beach – Where to Stay in Santa Barbara for Nightlife
West Beach is the bustling alternative to its quieter eastern counterpart. It's adjacent to the busy Wharf area complete with a plethora of restaurants, shops, bars and cafes, and it's also relatively close to Downtown Santa Barbara.
With a pleasant palm-lined promenade, the sand here is soft which makes it ideal for soaking up the rays.
Popular with families as well as groups of friends, West Beach is the ideal location to take some time out from the city – but with a similar buzzing vibe for those who enjoy an energetic atmosphere.
Located only 5 minutes away from Downtown East Beach and Pier, this four-bedroom house is suitable for guests wanting to indulge in the city and all it has to offer. This private room has a balcony and a private bathroom. Wifi is provided and common areas like the living room and kitchen are suitable for use.
There are no hostels close to West Beach, but this inn tries its best to provide relatively affordable accommodation. The rooms are more upmarket than you might expect from a motel.
The best thing about Avania Inn is the ideal location; you can take a walk down to the beach, splash in the surf, or wander down to State Street to enjoy dinner and drinks, and maybe a spot of shopping.
Charming guests with free wine and cheese in the evenings, Inn by the Santa Barbara Harbor offers spacious rooms with big king-size beds and clean bathrooms. Set in its landscaped gardens, the surroundings are peaceful and quiet. Helpful staff will help with any questions you have; you can even take one of the complimentary hotel bikes out for a ride along the seafront.
Things to See and Do in West Beach, Santa Barbara
Have dinner overlooking the harbour at Stearn's Wharf…
Visit the Santa Barbara Museum of Natural History's Sea Center, complete with touch pools.
Take a boat tour out onto the ocean.
Learn about the seafaring history of the city at Santa Barbara Maritime Museum.
Head up to Winslow-Maxwell Overlook for Instagram-worthy views.
Chill out and people-watch at Ambassador Park.
Browse the sights and sounds (and smells) at Santa Barbara Fish Market.
Simply enjoy laying out in the sun at the beach.
4. Montecito – Coolest Place to Stay in Santa Barbara
Montecito is truly the lap of luxury in Santa Barbara, where celebrities come on holiday, living alongside the locals in this upmarket area to enjoy a quieter side of the city.
Lacking attractions but full of tree-shaded boulevards and terrace restaurants, this is a place to wine, dine and wander.
If you want to get into nature, head into the hills of Montecito for a spot of hiking or climbing; the rewards are amazing views of the city and the Channel Islands off the coast.
This tranquil studio with a gorgeous private garden is located just four blocks from Biltmore beach. The studio has a plush double bed, a full-size kitchen, and a gorgeous outdoor shower. The highlight of this property is the outside space. There are two dining areas, one on the upper garden terrace and one on the lower garden terrace that has a unique outdoor fireplace.
Located in an upmarket area, this little inn is actually the best value accommodation around. Conveniently situated close to the highway, the various beaches along the coast are easily accessible from here too.
Enjoy eating out in the area's chic restaurants and a spot of designer shopping close by. Rooms are very comfortable and clean location and well run by the welcoming staff.
The Art Deco style of this luxurious boutique hotel in Santa Barbara makes it stand out from the rest in the area; it's tastefully designed with interesting and unique furnishings, boasting private rooms with all of the facilities you might need for your holiday.
It's surrounded by eateries, boutiques and other large hotels.
Things to See and Do in Montecito
Hike into the hills for spectacular vistas of the coastal area below.
Head up Cold Spring Trail for a tough hike.
Take it easy on the Hot Spring Canyon Trailhead.
Take in the incredible ocean views and enjoy dinner at Tydes restaurant; they have a happy hour!
Hit a round at Burnham Wood Golf Club.
Take a surfing lesson at Mondo's Beach.
Head up to Lookout Park for amazing views.
Visit Lotusland – a small botanical garden filled with exotic plants.
Chill out and listen to the surf on Butterfly Beach.
5. Carpinteria – Where to Stay in Santa Barbara with Families
This small oceanside city features pretty beaches, incredible mountains, diverse sea life, and is a smaller, more chilled alternative to the relatively more bustling Santa Barbara.
Amongst other things, Carpinteria is also home to the very popular Avocado Festival, held at the end of October every year.
Whilst only 10 minutes drive east from Santa Barbara, Carpinteria boasts a decidedly more different and authentic small-town feel. The locals here believe that their beaches are better than those in Santa Barbara and there are definitely a fair few to choose from. And the surf is legendary.
Its closeness to nature and small-town vibe also makes Carpinteria a great place for families.
Perfect for 2 -4 people, this unique tiny home is centrally located and only 5 minutes from downtown Carpinteria and State Beach. It has a huge deck suitable for many family activities. Though it is a tiny home, there are two double beds in loft-style sleeping, plus there is a full kitchen, living space and full washing machine. The views from the 1/2 acre fully fenced yard are phenomenal.
Positioned just a little way out of town, this budget hotel is quite affordable compared to neighbouring boutique hotels, making it a great alternative to a backpackers' hostel.
Book yourself a private, newly decorated room with a view of the peaceful courtyard and enjoy meals in the onsite restaurant. For those arriving by car, there's ample parking available for guests; staff will be happy to help you with directions and local recommendations, too.
If you're looking for awesome views from your bedroom window, then look no further than Cliff House Inn.
This boutique hotel is literally right next to the water. Go to sleep to the sound of the waves lapping on the shore and wake up to breakfast by the sea. There's an outdoor swimming pool for guests to cool off in; plus the beach is a just a quick stroll down the road.
Things to See and Do in Carpinteria
Walk along Carpinteria Bluffs Nature Preserve for spectacular coastal views along its trails.
Visit Santa Barbara's laid-back Carpinteria Bathing Beach.
Enjoy time at the Tomol Interpretive Play Area.
Check out the Native American artifacts at Carpinteria Valley Museum.
Staying in Carpinteria during October? You must go to the Avocado Festival!
Get your beach on at Rincon Beach Park.
Admire the Wardholm Torrey Pine, an ancient majestic tree.
Take a dip at Carpinteria Community Pool.
Stroll around Tar Pit Park, home to natural asphalt ponds and oceanfront trails.
Here's what people usually ask us about the areas of Santa Barbara and where to stay.
ALWAYS sort out your backpacker insurance before your trip. There's plenty to choose from in that department, but a good place to start is Safety Wing.
They offer month-to-month payments, no lock-in contracts, and require absolutely no itineraries: that's the exact kind of insurance long-term travellers and digital nomads need.
SafetyWing is cheap, easy, and admin-free: just sign up lickety-split so you can get back to it!
Click the button below to learn more about SafetyWing's setup or read our insider review for the full tasty scoop.
Set between the golden, California central coast and San Ynez Mountains and winery estates, you're spoilt for choice on things to do in Santa Barbara.
I hope this guide helps visitors decide where to stay in Santa Barbara by breaking down the best areas to stay in SB, as well as options for affordable accommodation, cheap hotels in Santa Barbara, cosy bed & breakfasts, and more.
To recap, The Wayfarer is my pick for the best hostel in Santa Barbara. This hostel is run by an awesome, helpful staff. It offers a shared kitchen, an outdoor swimming pool, and clean, stylish rooms!
Casa Del Mar Inn Santa Barbara is one of the best hotels in Santa Barbara on the beach, situated within walking distance from West Beach.
Have you been to Santa Barbara? Let me know in the comments!
Do you own an awesome hostel, hotel or apartment? Want to be featured in our list? Email [email protected] to find out how.
---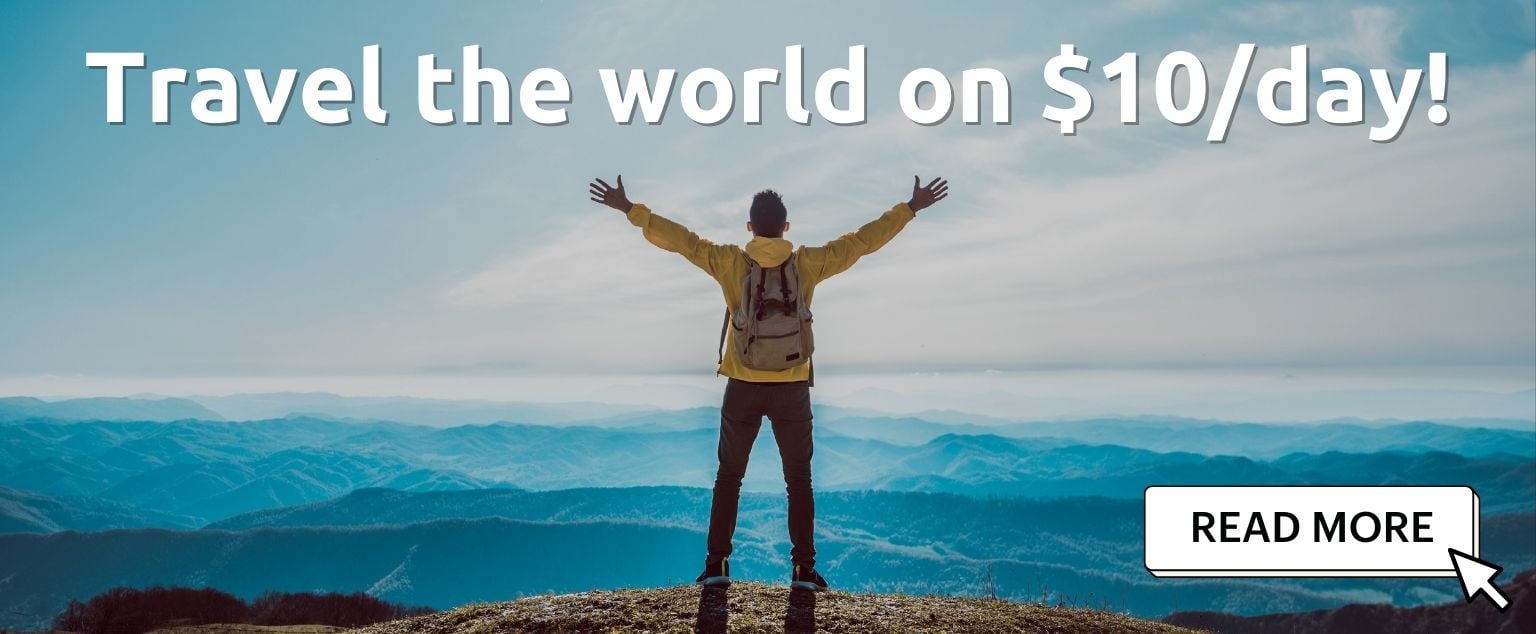 And for transparency's sake, please know that some of the links in our content are affiliate links. That means that if you book your accommodation, buy your gear, or sort your insurance through our link, we earn a small commission (at no extra cost to you). That said, we only link to the gear we trust and never recommend services we don't believe are up to scratch. Again, thank you!