Now I know I don't need to give you the hard sell on why Asia is THE continent to visit. But, let me just spin a quick tale of incredibly diverse cultures, mouth-watering cuisine, hands-down some of the most beautiful beaches in the world, and insanely friendly local people. Now, let me try and convince you why volunteering in Asia might be exactly the kind of out-of-the-box vacation that you've been looking for…
Asia is huge, and while each country has its very own "something" that makes it so special, unfortunately, the same also applies to challenges and issues. The kind of problems you might encounter in this amazing continent range from poverty, the over-exploitation of ecosystems, extreme weather, and animal welfare problems.
That being said, if you look closely you'll find groups upon groups of people who work extremely hard to tackle these issues and make the world a better place. Wouldn't it be AWESOME if you were one of them..?

Do You Want to Travel FOREVER??
Pop your email in below to get a FREE copy of 'How to Travel the World on $10 a Day!'.
Top 4 Volunteer Projects in Asia
Dog and Elephant Rehabilitation
> Improve the living conditions of stray animals
> Hua Hin and Chiang Mai
Help Out with Organic Agroforestry in Nepal
> Farm Hand, Permaculture Design
> Damak, Nepal
Content Creation in India
> Content Writer, Photographer and Videographer, Social Media
> Bihar, India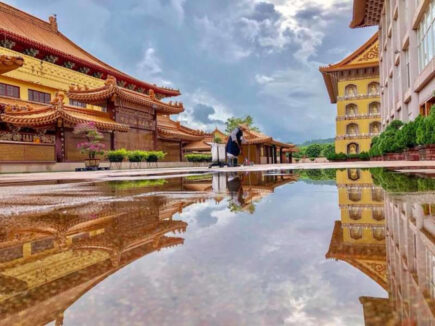 Help Out at a Buddhist Monastery in Taiwan
> Maintenance Work, Gardening
> Kaohsiung, Taiwan
What You Need to Know About Volunteering in Asia
When it comes to volunteering in Asia, you can find a multitude of diverse and worthwhile volunteering opportunities. You've got your conservation work, building projects, helping marginalized and underprivileged communities, shelter work, and much more (shout out to English teaching as being one of the most popular types of volunteering worldwide!).
Something really important to remember is that volunteering isn't as easy as turning up to an idyllic beach in the Philippines, picking up some trash, then calling it a day. Oh no my friend, working on projects can be extremely tough, and the organization will expect you to do your part. You're there to help them after all, not the other way around. 
If this hasn't scared you off, then congrats! Volunteering may just be the thing for you! If you're keen to start finding placements but are a bit wary of finding legitimate, ethical, and safe projects, fear not as there are a ton of trustworthy sites to start your search. We (as you may know already) are all about Worldpackers, but we also love Workaway. Both of these sites are easy to use, have all the info upfront, and best of all are review-based, so no nasty surprises.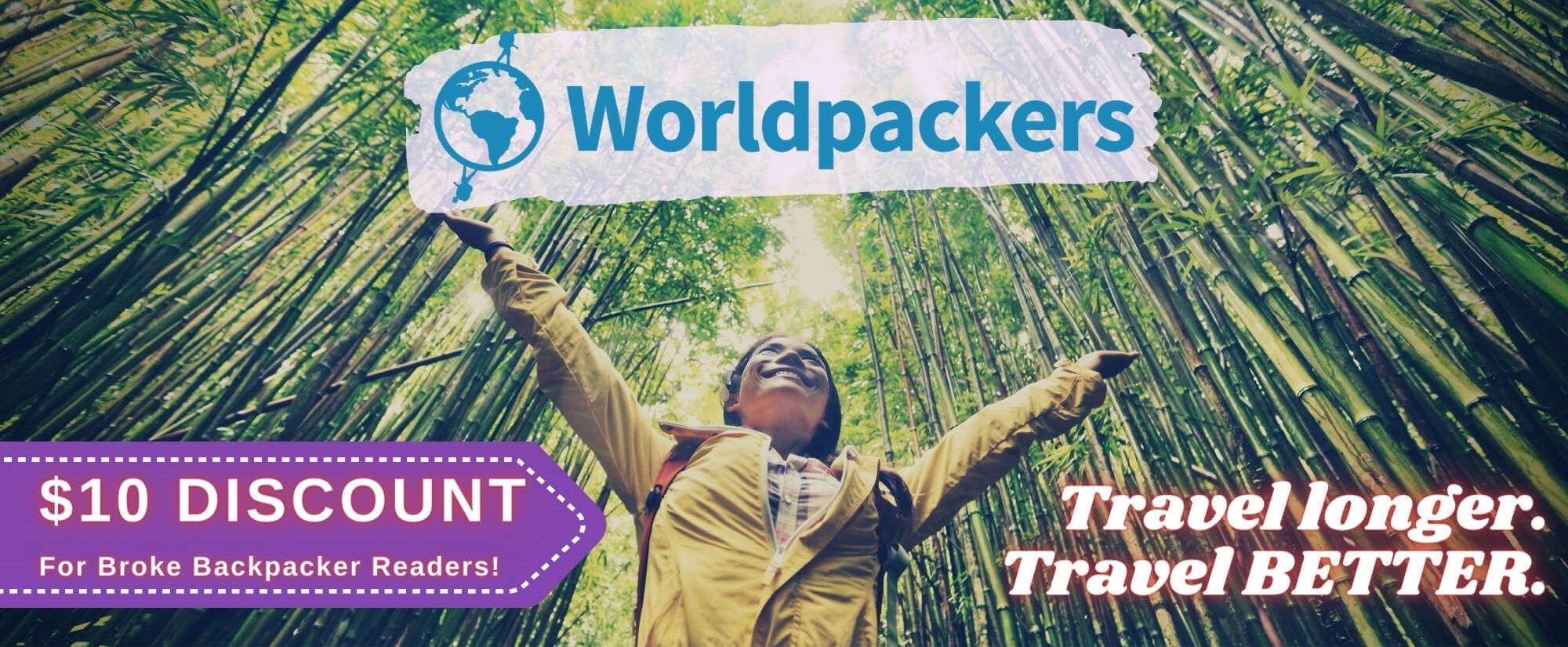 Worldpackers: connecting travellers with meaningful travel experiences.
Why Volunteer in Asia
If you're still teetering on the fence about why you would even want to volunteer in Asia, let me give you a little list that might just might change your mind:
For seasoned travelers who feel like they've been, seen, and done everything there is to do, or even newbie travelers who just want to try something a little unexpected, volunteering is a completely new and different way to experience a country or culture! 
NGOs, nonprofits, grassroots organizations, they really NEED volunteers. These groups are normally underfunded and the only way for them to keep going is if people (like you!) give them a boost. 
Life is hard, and there are some days when you just feel "eh". But, did you know that volunteering can be a form of self-care? I am ALL about self-care nowadays, and it's no secret that when you do good things and help others, you feel good about yourself.
Volunteering is impressive, and not just to those folks at the pub back home, but to employers too. What better way to boost your CV than adding some charity work to your list of accomplishments?
This last one is a little bit biased, but I just KNOW that I could happily eat Asian food every day for the rest of my life. Just imagine the piles and piles of truly authentic dumplings, nasi goreng, lechon kawali, bahn mi, naan bread… I could go on and on and on. And you know what they say… when in Rome Asia… 
Before You Volunteer in Asia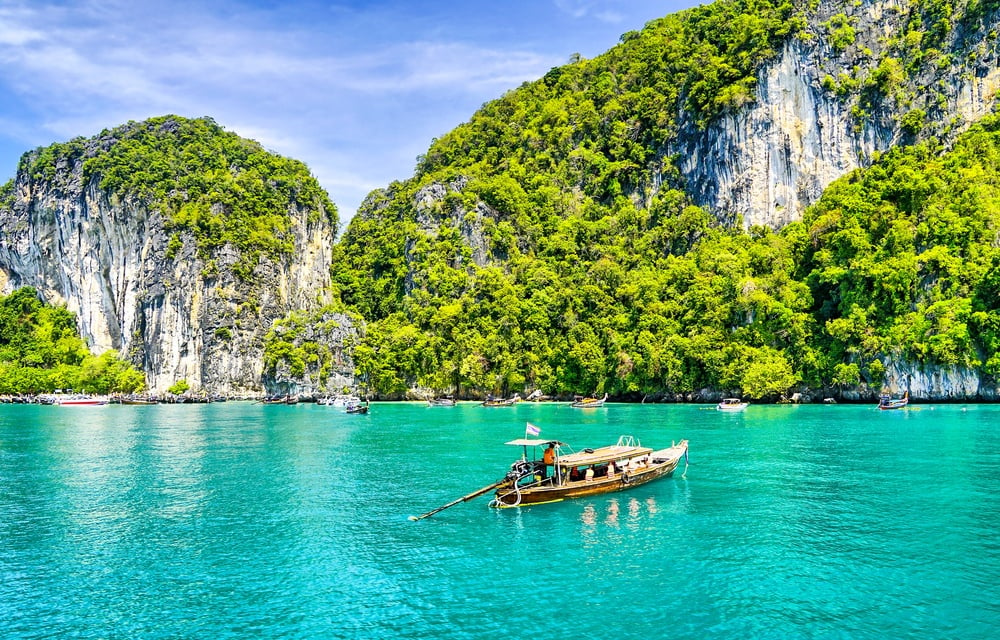 Now you're 100% convinced that you wanna volunteer in Asia, it's time to get into some boring but highly important things you should think about before your trip. Being prepared will save you from sticky situations later on, so keep reading!
Visas 
Oh visas, the bane of every traveler's life. Sadly, we gotta have them, and in the case of volunteering, you may need to do a little extra research about what type of visa you'll need to get. Since Asia is made up of different countries, each one has its own rules and regulations surrounding volunteer visas. Some don't even have them, others are a little strict when it comes to giving them out.
The best thing to do is contact the organization you'll be going with and ask their advice. Make sure to leave yourself plenty of time before you leave in case there's a lengthy application process. No one, and I mean no one, wants the stress of calling up embassies last-minute begging for their help in securing the right paperwork. 
Vaccinations 
This is another research job for you, or better yet, head to your local travel clinic at least 6-8 weeks before you go to ask their advice about what vaccinations you should get. Some countries may not allow you entry without specific vaccinations so bear this in mind. 
Most doctors will probably suggest you get jabs like Hepatitis A and B, Typhoid, and Rabies. Then, depending on what country you're going to, the specific region, and the time of year, you may be recommended to get a Japanese Encephalitis jab and take malaria tablets while you're there. They may also suggest you get something for cholera. This isn't exactly a vaccine, but I will preach this time and time again, bug spray is your friend! 
Costs of Volunteering in Asia
While Asia, specifically SE Asia, has been dubbed the Mecca of cheap travel, volunteering in Asia is not so cheap (let alone free). There are costs involved. But, if you're going with a trustworthy and legitimate organization, you can rest assured your funds will be put right back into the project. 
The contribution will be used towards the day-to-day running of the project, paying bills, rent, etc., and will cover the salaries of the full-time local staff. Conservation placements (which are usually the most expensive) may also be using the money to fund research projects and buy specialist survey equipment. 
All is not lost though! Normally this "fee" will provide you with somewhere to stay, transport to and from the project site, and meals. Flights, visa costs, and airport transfers will be out. ofour own pocket. 
You'll want to budget some extra spending money for weekends and days off out exploring the area, and have a jolly old time! 
Choosing a Volunteer Project in Asia
So there's your basic overview. Now for the fun part, actually choosing a project. We highly recommend you to take your sweet sweet time with this one. Being stuck in a placement that doesn't feel right or aligns with your values could ruin the whole "volunteering in Asia" experience, and we don't want that, do we?
Conservation – This is a big one in Asia! The continent that beautiful and diverse ecosystems but is sadly over-exploited for resources. Finding ethical placements can be tricky, just remember that any project where you ride or hold animals is a big no-no.
Teaching – The most popular type of teaching is English, but you can find groups that will want you to teach other subjects and skills! Often these are for underprivileged communities that can't afford lessons. 
Farming – You may find projects that need a helping hand on farms, particularly organic farms. This is often accompanied by assisting local communities with sustainability and green practices!
Cultural Exchange – Cultural exchange is a broad term but this usually involves helping a local community with a range of things, like English practice, maintenance, housekeeping, and social media work. 
All placements are unique, and will have different rules regarding minimum and maximum stays, but most will need you to commit for at least two weeks.
Save $$$ • Save the Planet • Save Your Stomach!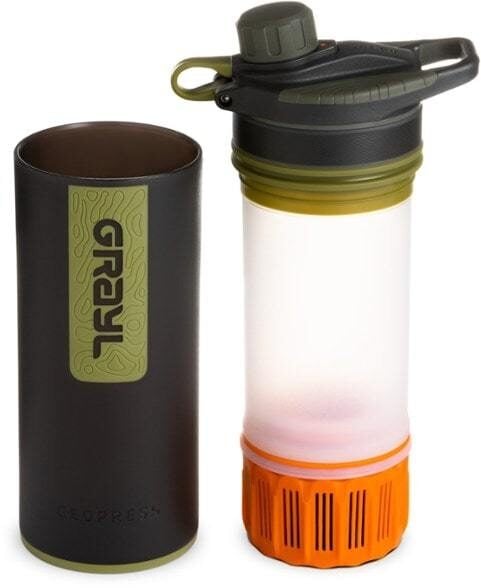 Drink water from ANYWHERE. The Grayl Geopress is the market's leading filtered water bottle protecting your tum from all the waterborne nasties. PLUS, you save money and the environment!
Single-use plastic bottles are a MASSIVE threat to marine life. Be a part of the solution and travel with a filter water bottle.
We've tested the Geopress rigorously from the icy heights of Pakistan to the tropical jungles of Cuba, and the results are in: it WORKS. Buy a Geopress: it's the last water bottle you'll ever buy.
Buy a Geopress!
Read the Review
Top Volunteer Projects in Asia
Asia is so vast and wide that I'm not going to lie to you, we had a hard time narrowing down this list. But as it stands, we think these projects are absolute head turners and should be checked out: 
Opportunity: help make a difference in the lives of stray dogs and elephants
Location: Hua Hin and Chiang Mai
Animal lovers will get the chance to work with two different, stand-out projects on this placement. This and so much more awaits you at this Global Work and Travel Volunteering Program in Thailand. Help nurture and improve the living conditions of stray animals while enjoying the beauty of Thailands mountains and mangrove forests.
The best thing though: you hardly have to plan anything. Global Work and Travel offers fully guided volunteering trips as well as a 24/7 support line. You'll get help with sorting visas, onsite training, airport pick up transfers and finding accommodation. 
If you stay for more than four weeks, you'll get the chance to head further into the Chiang Mai mountains. Did we mention there is a free Thai cooking class included? It's the perfect escape for a purposeful gap year. 
The duration of this program is between three and twelve weeks.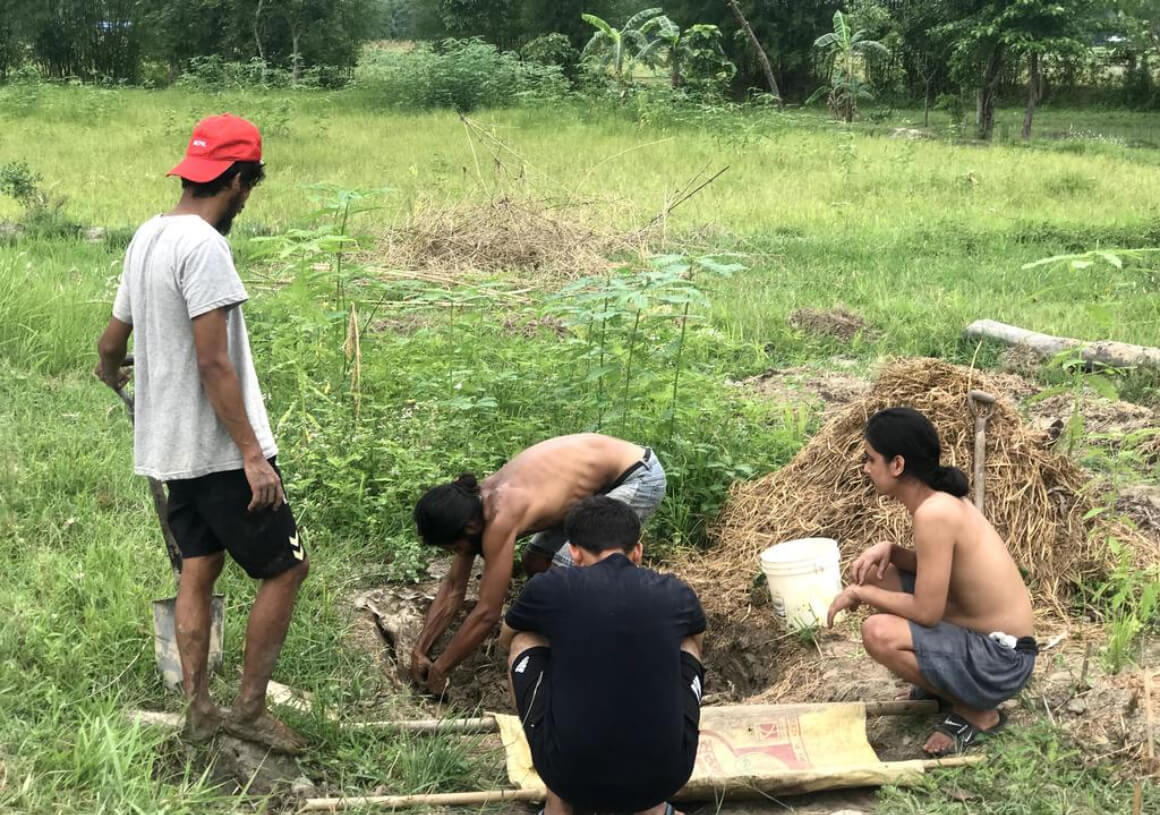 Opportunity: Farm Hand, Permaculture Design
Location: Damak, Nepal
This incredible position in Nepal is based on blending organic farming with forest restoration. You'll be lending a helping hand in designing and planning where to plant the crops and trees in the most sustainable way possible. Not only that, but you'll be expected to get your hands a little dirty with planting, harvesting, and making manure (all you Earth children out there, time to get excited!). There's also the possibility of helping with infrastructure and data entry. Additionally, you'll get the chance to do some work with the local communities too. 
In exchange for your much-needed help five hours a day, five days a week, you'll get free breakfast, lunch, and dinner, PLUS somewhere to stay. Seems like a very fair deal to me.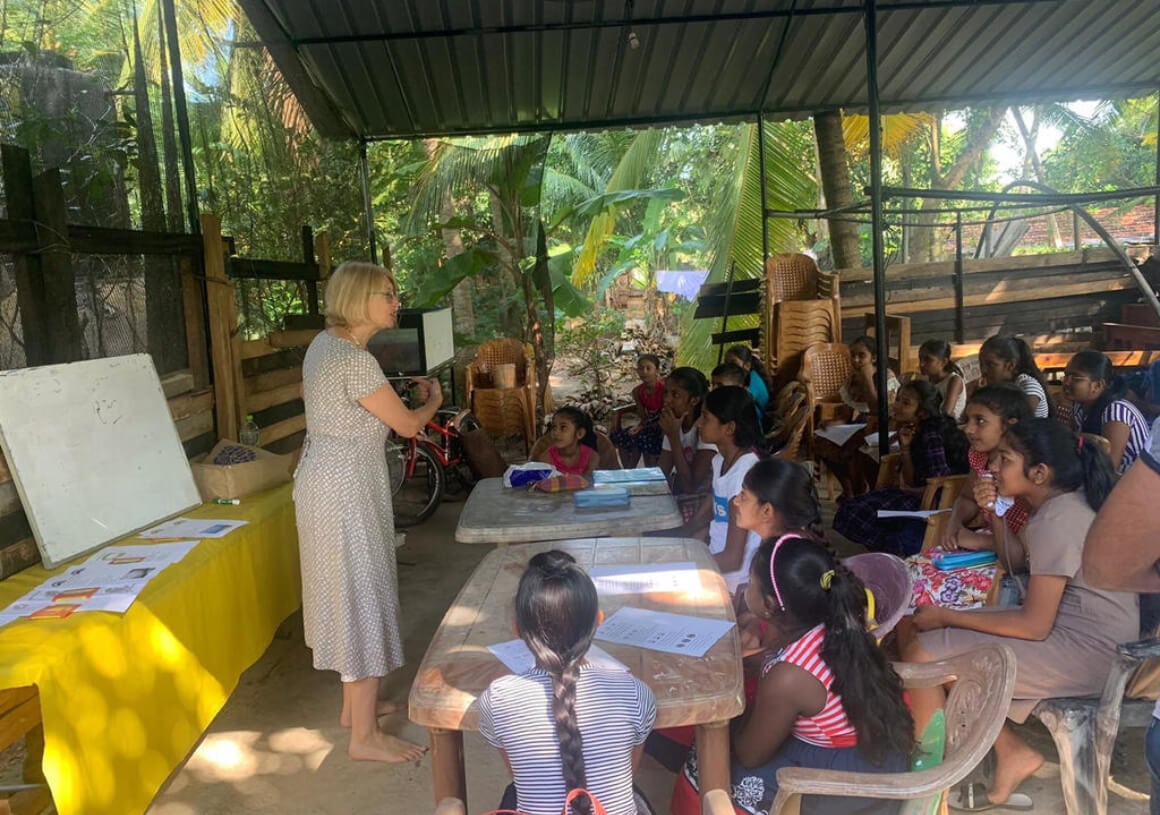 Opportunity: English Teacher
Location: Anuradhapura, Sri Lanka
The good old trustworthy English teaching position, but with a bit of a twist. You'll be expected to do everything you would think of this role, so, teaching children and teenagers English. The Sri Lankan village is a short bus or tuk-tuk journey outside of the city, but where this placement really becomes next level is the accommodation. Forget staying in a dorm and using a shared bathroom. Oh no. As far as Asia volunteer projects go, this one is on the more luxurious side. 
You'll be based in a hotel. In your own private room. With an en-suite. Yes, you read that right. And I even spotted a pool! Don't forget to bring your swimmers. All this plus breakfast and dinner is in exchange for 20 hours a week with two days off. Seriously. Sign me up.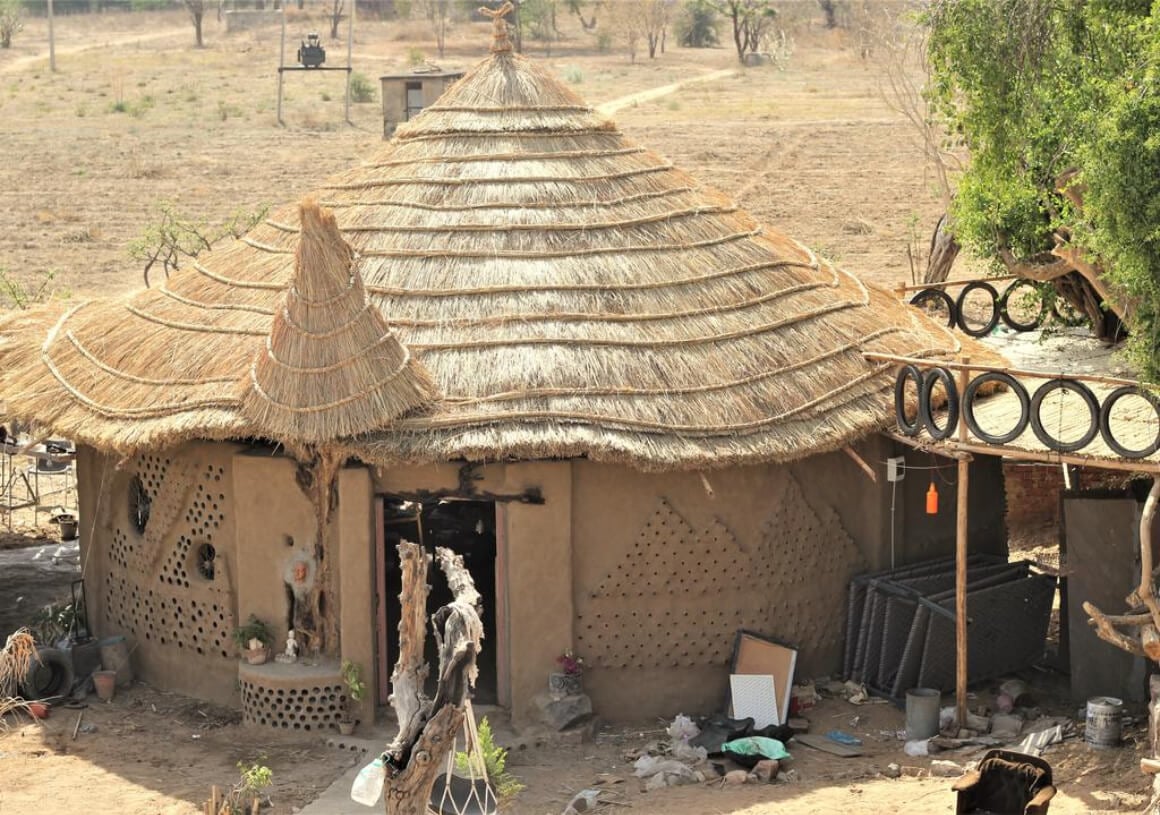 Opportunity: Content Writer, Photographer and Videographer, Social Media
Location: Bihar, India
We think this placement in India is absolutely perfect for those of you out there who have a way with words, can take good photos and videos, and have a passion for sustainability. The project is with The Bihar Centre For Resilient Livelihood, which aims to provide local tradespeople with new skills in green-building, upcycling and more, all in the name of creating a more resilient community!
Although the center isn't strictly open yet, the founders need your help with documenting the process, social media promotion, and creating quality content. You'll be expected to commit 20 hours a week with two days off, and get the most delicious Bihari food for three meals a day plus somewhere to sleep! Bihar is quite "rural" so if you're looking for an adventurous and authentic cultural exchange, you've found it!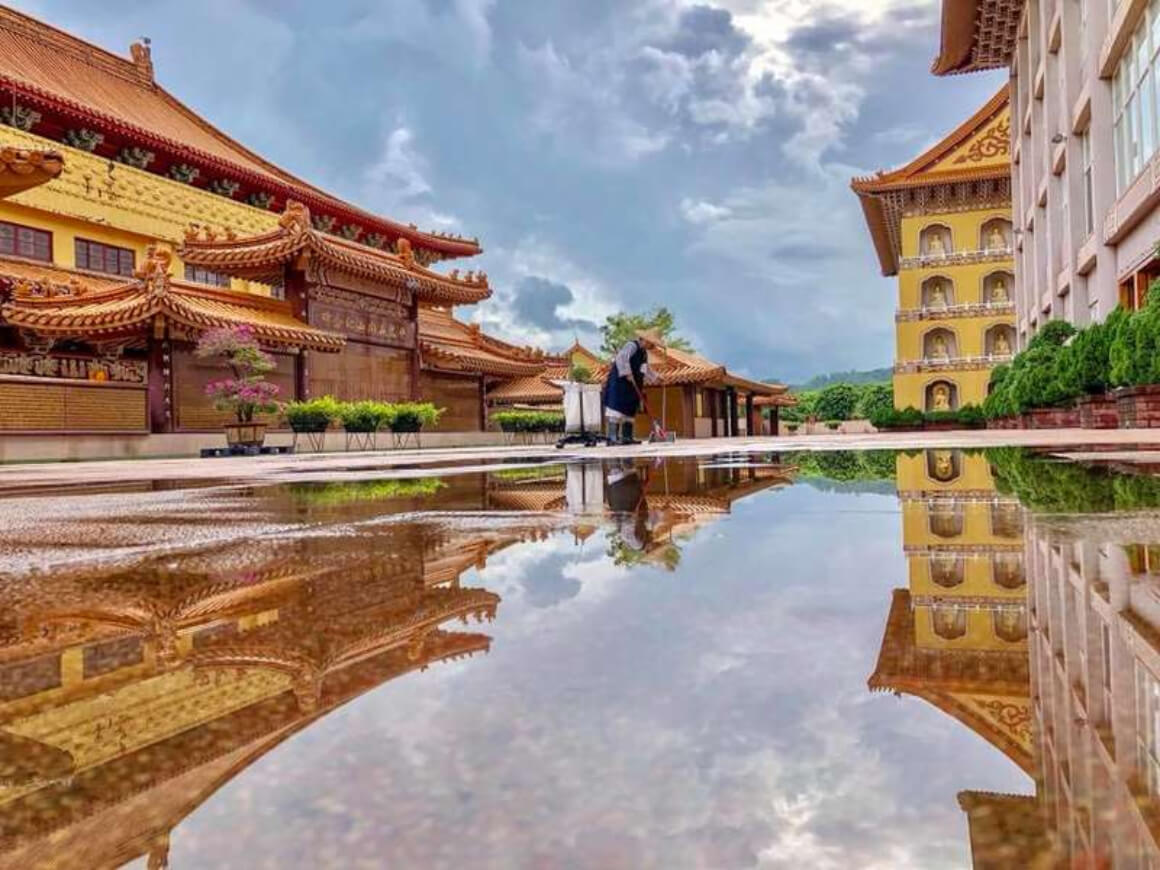 Opportunity: Maintenance Work, Gardening
Location: Kaohsiung, Taiwan
Maybe you haven't heard of Kaohsiung, but I'll let you in on a little secret, it's awesome. This is my favorite city in Taiwan and I highly recommend anyone to go there, if not to volunteer then just to check it out!
This placement has got to be the ULTIMATE cultural exchange. I mean, how many people do you think get to look back on their lives and remember when they lived in a Buddhist Monastery? Is this a superhero origin story or what?! 
You will get free board, three delicious vegetarian meals a day (Taiwanese food is 10/10 btw), and even get to learn Chan Meditation. ALL this, for doing some housekeeping, keeping the grounds tidy, and some basic maintenance work. You'll be expected to work five hours a day with two days off a week. This is an incredible opportunity to learn about Chan Buddhism and explore Kaohsiung's beautiful temples and nearby attractions.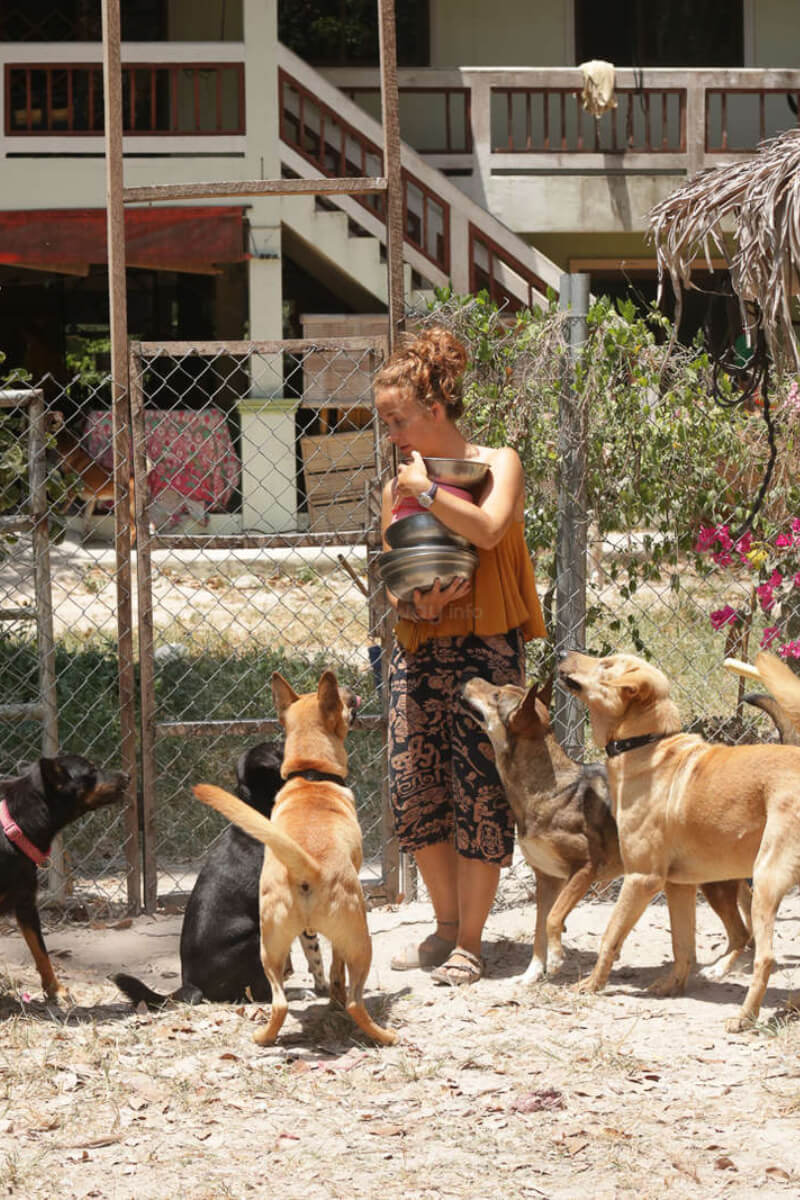 Opportunity: Cleaning, Feeding and Walking Dogs, Odd Jobs
Location: Ko Samui
Who doesn't want to live on a tropical island surrounded by cute doggos? Even though Ko Samui has a bit of a rep for being a place to party it UP, you will find this little animal sanctuary tucked away in the jungle on the quieter south side of the island. The sanctuary is home to just under 100 cats and dogs who need a lot of love and care, in the form of shelter cleaning, food preparation, daily walks, and of course, belly rubs for days. 
Apart from that, you may need to do a few odd jobs here and there as needed, like social media work, grocery shopping, and general cleaning. You'll need to help out for 15 hours a week with two days off, but you're always welcome to do extra in your spare time. This is tough physical work and can be emotionally challenging at times too since animals who arrive may not be in the best condition. 
Not sure how to start your volunteering journey?
One of the easiest ways to find the right Volunteering Program for you is through Global Work and Travel. Get the best offers, amazing guidance throughout the whole trip and enjoy an unforgettable trip. With our promo code, you can even get $100 off your next adventure!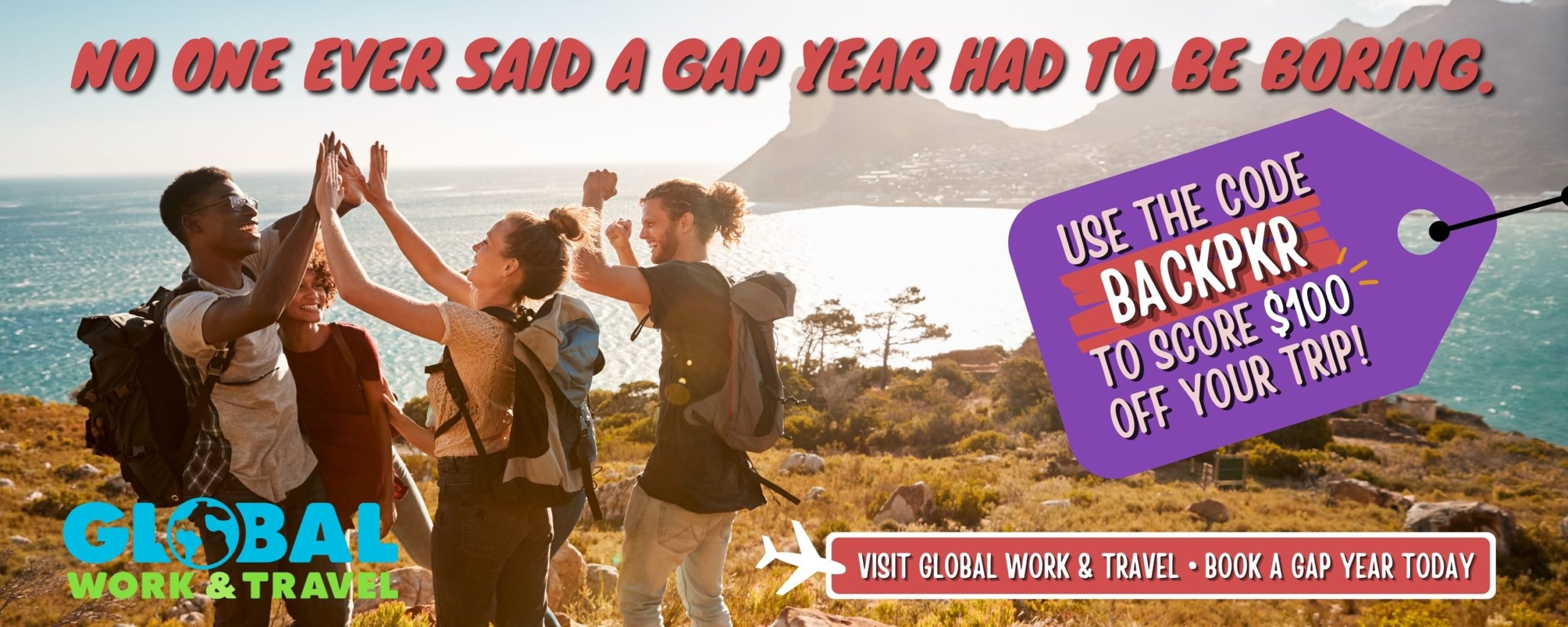 Is This the Best Backpack EVER???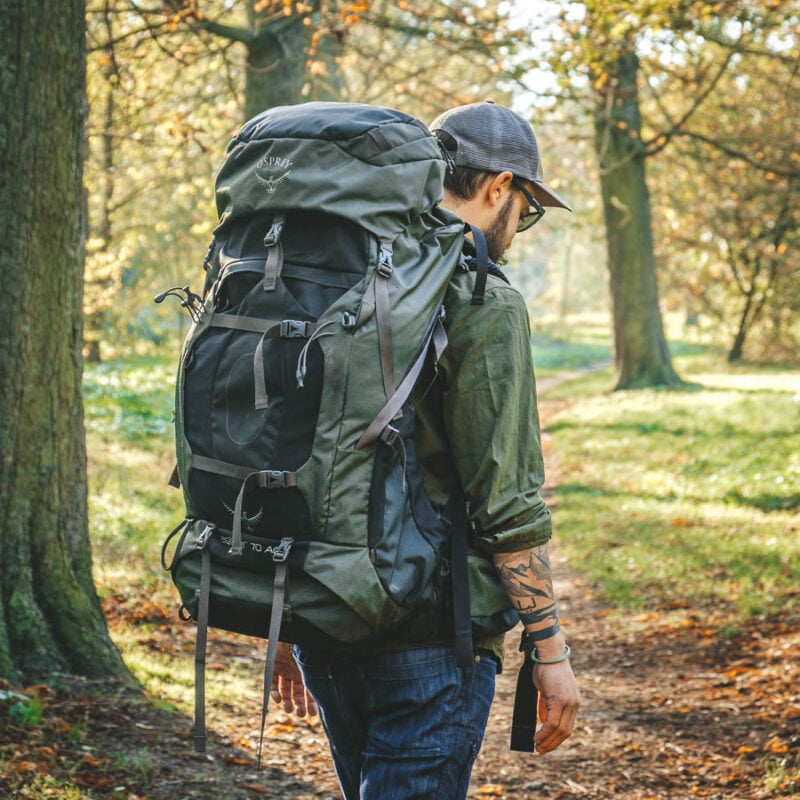 DIY Volunteering in Asia
If (in a shocking turn of events) nothing and I mean nothing in the above list blew you away, don't stop reading. There's plenty more where that came from! Thankfully, while volunteering sites are fantastic, they aren't the only places to find incredible and worthwhile opportunities! A little DIYing never hurt anybody, and there are plenty of projects that turn to social media or their own websites to look for volunteers. 
Do yourself a favor and do a quick search, or check out some travel blogs, as you may find projects that are exactly what you had in mind! But of course, we (as your trusty travel bloggers) have already compiled a list of some of the best placements out there. Scroll away!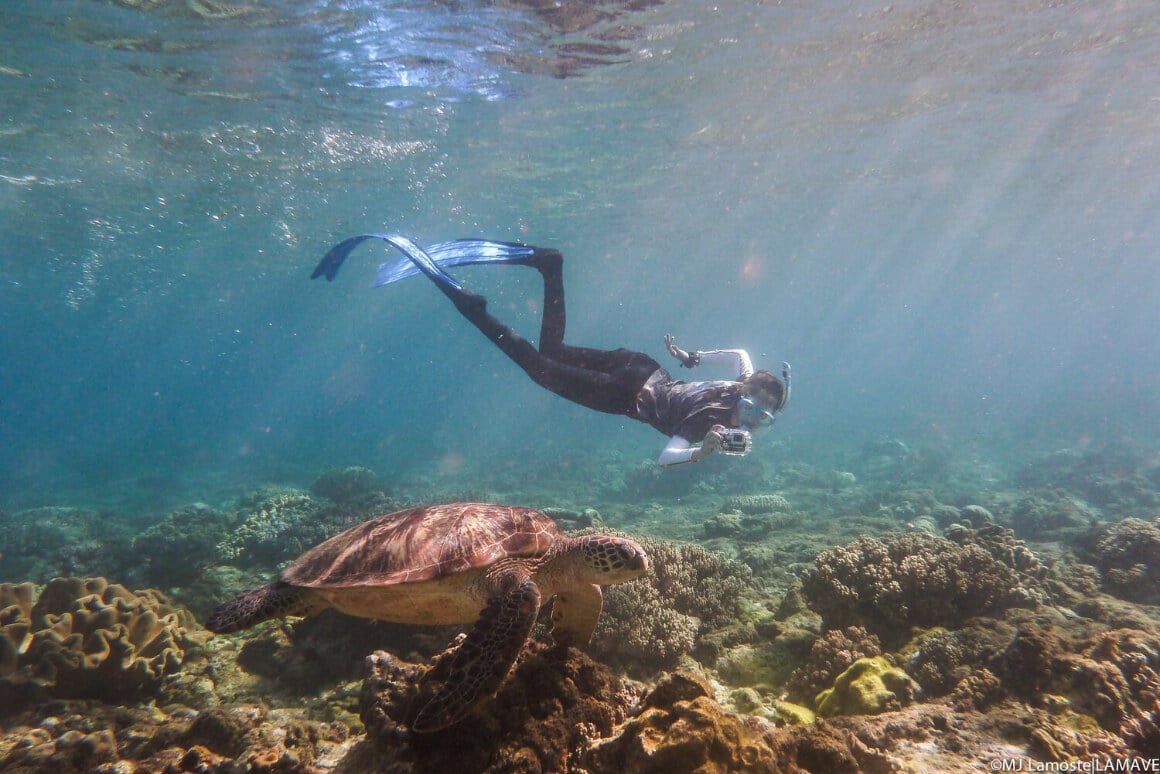 This is hands down one of my TOP choices for volunteering in Asia. I know people who have volunteered with LAMAVE and had a life-changing experience, all while doing some really good work for the marine environment!
This group does things ethically, produces valuable scientific research, and really cares about its volunteers. They have several projects including looking at the impacts of whale shark tourism, assessing turtle behavior and populations, and supporting the creation of marine protected areas. 
Depending on the project, you'll have different duties, but don't be surprised to spend a ton of time in the water. Make sure to pack reef-safe sunscreen!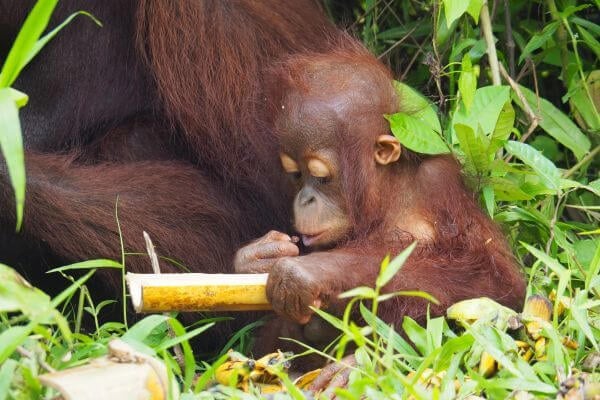 This project gives you a chance to improve the lives of orangutans and sun bears in the Samboja Lestari Rescue Centre in Borneo. The sanctuary is in 2,000 hectares of restored rainforest and their main goal is to rescue orphaned orangutans who have lost their homes due to habitat destruction. 
Your duties while at the sanctuary will be to help with the upkeep of the sanctuary, husbandry, and to create enrichment items for the orangutans. There may also be some construction going on at the center you'll need to assist with. Volunteers are vital for this kind of project as rescue work requires a lot of funds, and you can rest assured that your contribution goes a long way!
If you're looking to do some real impactful volunteering, this placement may just fit the bill for you! The UNHCR was founded in 1950 and is a very legitimate and worthwhile cause to give your time to.  
With this project, you won't require any specialized skill set, as they have a large number of things they need help with like teaching, fundraising, and organizing social events for adults and kids. The parents of refugee children are often very concerned about their children's education, so teaching involves not only English, but also things like computer or sewing skills, and other subjects!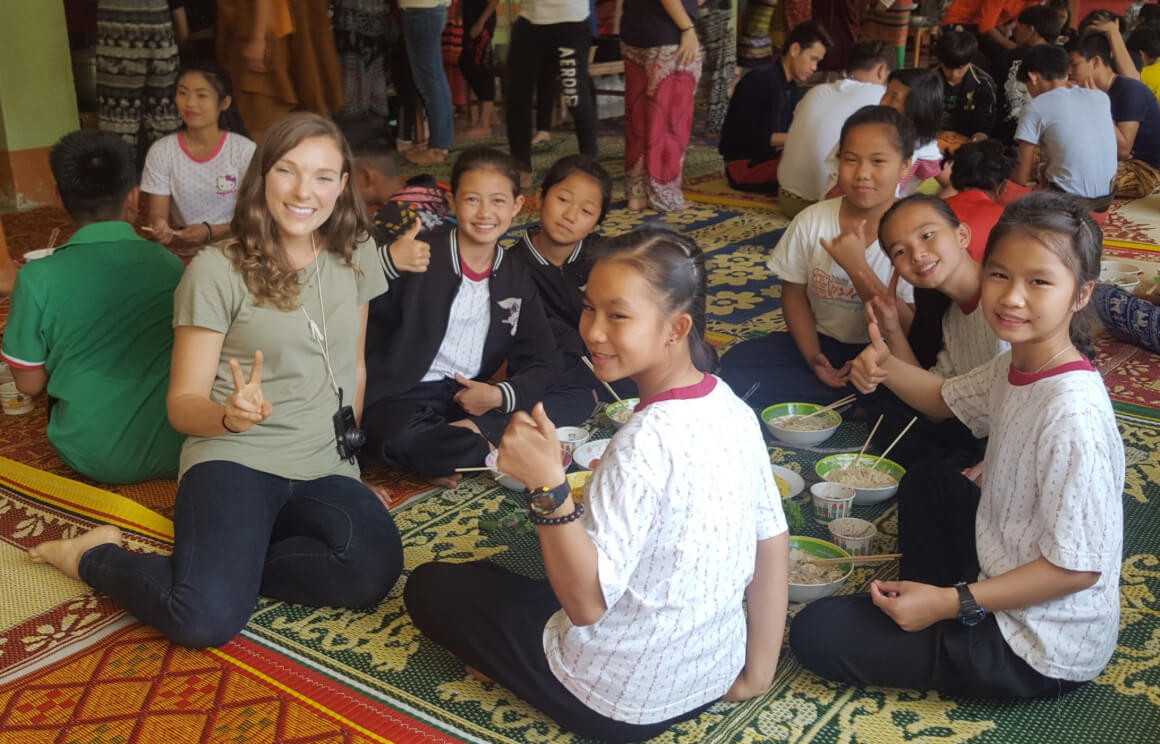 This NGO is committed to protecting and preventing ethnic minority youths from labor exploitation and sex trafficking. They are based in Northern Thailand and due to the sensitive nature of their work, will require a 6-month commitment plus 30-40 hours of Thai language courses before you arrive. They don't charge any volunteering fees, so you will need to cover all living costs. 
There's a wide range of duties that are flexible given your specific skills, but generally, you will be teaching English, arranging extracurricular activities, helping with social media, grant writing, and much more. I will be upfront about it, this is a very demanding position, but for a really worthwhile cause. 
This group in Laos aims to provide locals with English speaking skills to help them with the growing tourist industry in the area.
Depending on the availability and time of year, volunteers can choose between either teaching English or helping out constructing and renovating schools! There is a cozy volunteer house to stay in for the duration of the placement, which is close to restaurants, bars, and coffee shops that you should definitely check out on your days off. Breakfast, lunch, and dinner are included too!
DON'T DIE OUT THERE! …Please 🙂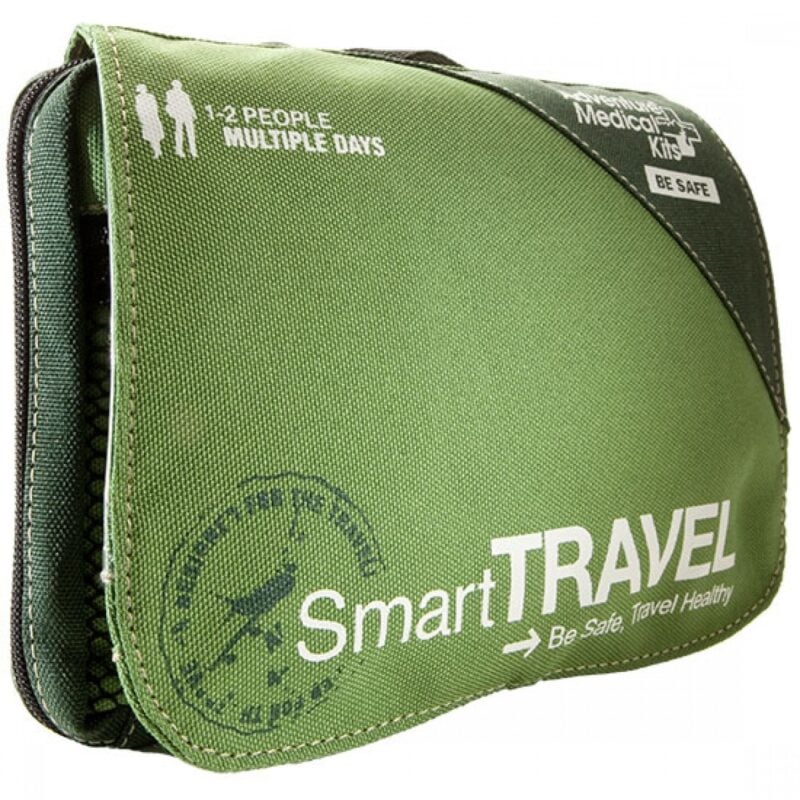 Things go wrong on the road ALL THE TIME. Be prepared for what life throws at you.
Buy an AMK Travel Medical Kit before you head out on your next adventure – don't be daft!
Buy on REI
What to Expect When Volunteering in Asia
By this point I'm sure you are just raring to go and volunteer in Asia, and who could blame you? However, I'm pretty sure there are a few of you out there hanging back and waiting to learn a little bit more before taking the plunge! Well, let me enlighten you. 
Accommodation
Since there is such a range of opportunities in Asia, you can also expect a range of accommodation types. Generally speaking, you will probably be staying in a clean and comfortable dorm room or homestay! But, if you've been paying attention, this isn't always the case and in some instances, you may have private rooms that are a little more luxurious. 
You could be required to find your own crash pad, and in these cases, hostels, homestays, and guest houses are a great bet for the budget savvy traveler! If you're in the market for something a bit fancier, then we recommend you check out some nearby Airbnb's. Not forgetting the long-stay feature for some sweet discounts. 
Day Offs
Most placements require you to put in 20-25 hours a week with a couple of days off. If you have scored your position on websites like Worldpackers or Workaway then this is usually the case. Lots of projects are super happy to help you arrange or give you some pointers on where and how to spend your weekends, some even arrange outings for you and fellow volunteers! 
Every country has unique sights so do some reading around recommendations and top things to do! No one wants to be that person who went all the way to Thailand but didn't see the Grand Palace in Bangkok. 
Getting Around
Unfortunately, I can't give you a one-size-fits-all answer for the best way to get around. In some places, the bus system is the holy grail of public transport, and in others, you may find yourself panicking about your safety on the road. Do your homework and if in doubt, shoot a quick email to your project to get their advice!
Dos and Don'ts
We are almost at the end my friends, but before I finish up, I will just give you some of my fave tips to live by when volunteering in Asia, or anywhere really. 
Do take your time choosing what organization to seal the deal with. You want to make sure it's the right fit to get the best experience possible.
Do let them know off the bat how much time you're really willing to commit to.
Do go about your duties with the utmost care, and work with your team to get the job done correctly and in good time!
Do try your best to understand the different cultures you'll be exposed to and embrace their way of doing things.
Don't hold back if you have any concerns or problems. The organization wants you to be comfortable and will work with you to resolve any issues.
Don't forget to have an INCREDIBLE time!!!
Final Thoughts 
I cannot get enough of how many mind-blowing projects there are in Asia. The diversity of opportunities definitely matches the diversity of the continent, and with a little searching, there's no doubt in my mind that everyone will find their dream placement!
With any luck, this handy guide has answered any questions you had about volunteering in Asia, and maybe even convinced some of you who were on the fence that volunteering is the way to go!
But don't forget to sort your travel insurance before you leave!
Month to month payments, no lock-in contracts, and no itineraries required: that's the exact kind of insurance digital nomads and long-term traveller types need. Cover yo' pretty little self while you live the DREAM!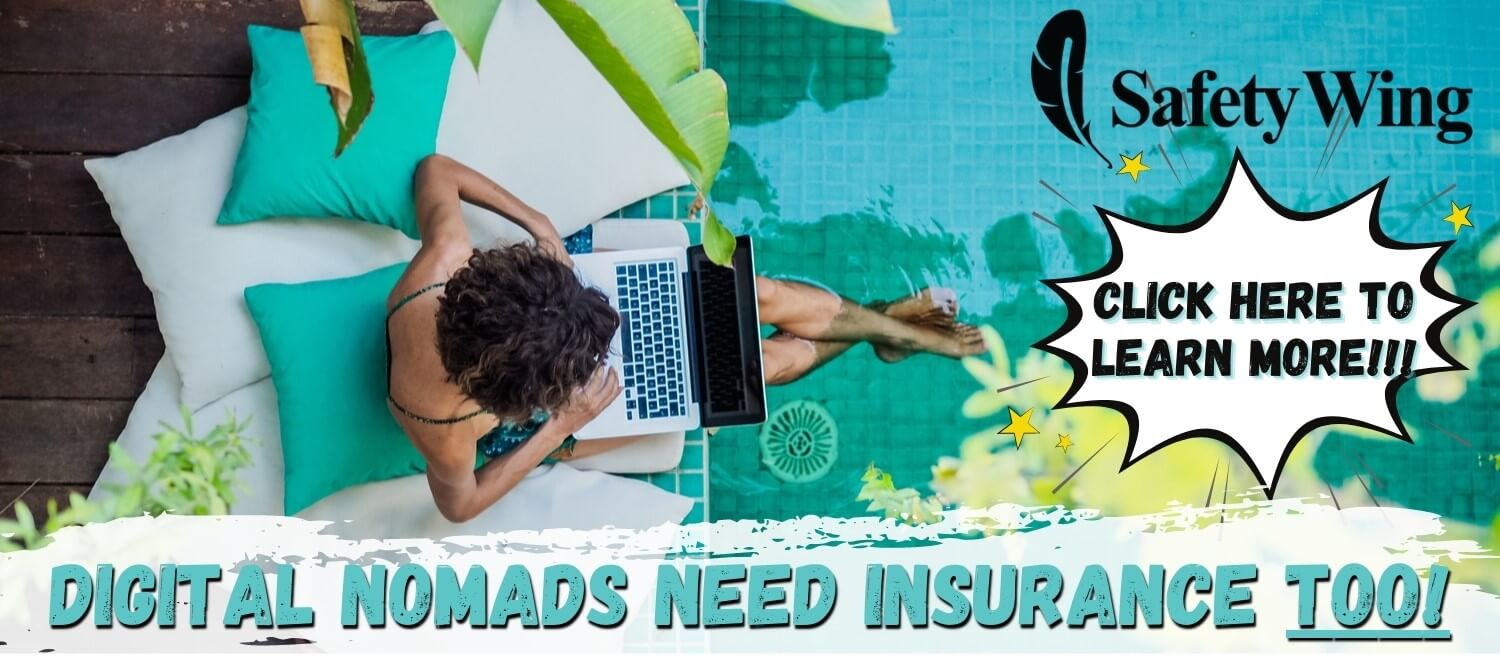 SafetyWing is cheap, easy, and admin-free: just sign up lickety-split so you can get back to work! Click the button below to learn more about SafetyWing's setup or read our insider review for the full tasty scoop.
---
Bye for now, but not forever!
If you want MORE top-tier Broke Backpacker content like this, then sign up for our weekly newsletter below to get the latest and greatest!
And for transparency's sake, please know that some of the links in our content are affiliate links. That means that if you book your accommodation, buy your gear, or sort your insurance through our link, we earn a small commission (at no extra cost to you). That said, we only link to the gear we trust and never recommend services we don't believe are up to scratch. Again, thank you!