Sure, I love to pitch a tent in the middle of nowhere and disconnect from the world for a night or two. But it's not for everyone and once my cell phone runs out of juice my enthusiasm begins to wane too! Working from my laptop, charging my cameras for a full day of shooting or just getting too damn old for sleeping in an RV without AC … over the years as things my travelling style and needs have changed, so has my need for portable power.
That is exactly where the Zendure Superbase V4600 comes into its own. This behemoth of portable solar power is a versatile unit with a variety of different uses both at home and on the road. From backup power in times of need to off-grid living. RVing across the country in comfort, glamping with the conveniences of home or living it up at a festival without worrying about your phone dying!
Let's take a closer look …
Zendure Superbase V 4600 Overview
The Zendure Superbase V4600 is a beast of a portable power unit that can be easily packed into the trunk of a car, the back of an RV or the corner of a garage. It offers innovative technology to provide unsurpassed power capacity and safety for a compact home-use energy storage system. For the size of a medium suitcase, you can power your whole RV cross-country expedition or even ride out a multi-day power cut!
Let's be honest, the days of using fuel-based generators are coming to an end. Whether that's as a result of insane price hikes, environmental concerns or just access issues, solar power is now king. This infinite and free resource means you can truly live off the grid and the Zendure Superbase V4600 takes full advantage of that.
What Makes The Zendure V 4600 Superbase Special?
There are quite a few different portable power unit's on the market right now so let's take a look at what makes the Zendure V 4600 unique;
Dual Voltage Output: The SuperBase V LFP home backup battery uses dual 120V/240V, 3800W output (the 2 units connected together can provide up to 7,600W) making it the first of its kind on earth support dual 120 volt and 240 volt operation in a single unit! The unit can power both standard household appliances and a high voltage appliances such as Air compressors, Welding machines, Electric water heaters, Large power tools and Electric furnaces!
SEAMLESSLY ONLINE UPS: When you use the 120volt mode and your device is directly connected to anyone of the SBV's two 5-20 ports at the bottom, it's backup power switches on in 0ms. Otherwise, it will effect in 13ms. This provides maximum protection safeguarding desktop PC's, file servers, and other sensitive devices, from data loss or damage.
6,600W MULTICHARGE: The unit also supports input from either a 120V or 240V outlet AC. At 240V, it can draw 3,600W AC input and 3000W solar input or 3,600W AC and 3600W EV charger to up to 6600W maximum input power when connected to a satellite battery – that's the Fastest Dual-Charge in the Industry. You can fully charge the unit in just 2Hrs when you use 240V 3600W AC.
Additionally, you can can Apply for a 30% Federal Tax Credit, when you Install SBV as a HomePower Solution!
Zendure V4600 Breakdown
Let's take a closer look at all the technical details of the Zendure Superbase V4600:
Size & Weight
We're not going to lie, this is a bit like me now I've been hitting the gym … a hefty unit! Having said that for its energy capacity, it's a pretty compact system that will fit inside the trunk of a car easily and is the smallest unit of its class.
Furthermore, the Superbase V4600 also has Industrial-grade wheels and telescopic aluminium handles that allow you to wheel it around rather than having to lift it.
Dimensions: 28.7″ x 13.6″' x 17.4″ (73 x 32 x44.7cm)
Weight: 121lbs (55kg)
Power Capacity
Boasting a capacity of 4608 Wh and a power output of 3680W/ 230V this power unit isn't just for charging small devices.
What's better is that the customisable system means you can stack two units together for an incredible 7600W. This massive output means you can easily power an entire house including power-hungry appliances such as a washing machine, dryer, heater, refrigerator and computer for example.
In fact, the maximum configuration for SuperBase V4600 with two base units and eight Satellite Batteries is enough energy to power a typical household for a week! Pretty impressive right?!
Charging
The Zendure Superbase V4600 offers multiple changing points and can be charged from a 120V or 240V outlet AC, from the latter it takes just 2 hours to draw 3,600W! It is even possible to use car charging stations to power up this unit!
When it comes to solar charging, the Zendure Superbase V4600 takes just 2-3 hours to draw 3,000W. Zendure offers a range of different solar panels and chargers designed to seamlessly work with the Superbase V4600. But if you've already got a system in place they've made sure the Superbase V4600 is compatible with a wide range of other manufacturers' solar panels.
Other Technical Features
The Zendure Superbase V4600 is good for up to 6000 cycles and comes with an 8-year warranty, so you know you're getting your money's worth.
Another neat feature of the Zendure Superbase V4600 is the app. Its user-friendly interface gives you the tools to monitor, manage, and customise your energy use. Their EV Home Panel also has the ability to connect to your home electrical circuits for seamless integration for powering the whole home.
The Zendure Superbase V4600 also features a whole host of different output options too. From standard AC outputs to EV outlets and even USB sockets. It's got every option covered.
The Superbase V4600 has 16 outputs and 6 inputs so it can charge multiple units at the same time. The 120V/240V Dual Voltage system means you can power a washing machine whilst charging your phone without worrying about power surges to your less needy devices.
Oh, it's got wheels too so it's easy to move without having to lift it!
Price
Good quality products don't come cheap and the Endure Superbass V4600 is no exception. Coming in at $3,999, the unit will represent a significant purchase for most households. However, because of its potential to reduce energy bills, this should be viewed as an investment. Additionally, buyers can be entitled to 30% Federal Tax exemption.
In case that's not enough to sway you, then Broke Backpacker readers can take advantage of an exclusive $500 discount using the discount code ZDUS10OFF.
Best Uses For The V 4600
The Zendure Superbase V4600 is the first home energy storage system designed to be used at home and on the road. Its super customisable and user-friendly interface makes it easy to use in a variety of different situations. Let's take a closer look.
Home Use To Cut Energy Bills
We've all felt the pinch over the last year or so with energy and household bills spiralling out of control with seemingly no end. But by making the investment in purchasing the Zendure Superbase V4600 you can take back that control and put those costs back into your own hands.
By combining the Zendure Superbase V4600 with solar panels you can easily slash your energy bills by cutting down your reliance on the grid. It also means you can weather any price increases, power outages, storms, riots or … a zombie apocalypse!
RV's
If there's one usable that I think is just ideal for the Zendure Superbase V4600 above all else, it's RVing! The multiple usages of the unit alongside its epic capacity for power make it perfect for long cross-country trips. Its size is compact enough to easily fit inside an RV and with the ability to charge via solar panels, you'll never be without power.
The wattage size of the Zendure Superbase V4600 makes it perfect for all the many needs of an RV trip including powering lights, AC units, electric cookers, power sockets and more. Also, as electric vehicles become more and more the norm, in the future the Zendure Superbase V4600 could even be used to power up your RV itself. How incredible is that!
Glamping
Camping is great, right? The wide-open landscapes, disconnecting from the modern world, exploring the backcountry… etc etc. Well yeah, it is! But it's not for everyone and there's not just one way to do it either! Let's be honest, if we can combine all the good things with camping with all the comforts at home, then why the bloody hell wouldn't we!?
The Zendure Superbase V4600 is the perfect solution for glamping trips whether you charge it up at home before you set off on bring along portable solar panels. On a single charge, this beast will be able to easily power all your personal devices you'd expect to bring on a camping trip for a good few days or even longer.
Forget running out of phone battery or rationing the juice in your camera this bad boy has you covered. Not only that but with its epic capacity it will power things like an electric stove, a portable heater or a rad boombox!
Festivals
Festivals are an epic experience and we've spent a fair few wild weekends living it up in a field with thousands of other people! But I'll be honest, as I've got older I am no longer as keen to retire to a tiny damp tent after a day of jumping around like a maniac! Instead, I'm all about a bit of VIP festivalliing these days!
So a little bit like clamping but without the peaceful streams and mountains and instead a thumping beat the pyramid stage! Bringing along your trusty Zendure Superbase V4600 means your whole crew can keep their devices fully charged to capture those lifelong memories that come with attending a festival with your mates. Not only that but you can bring along a heater and keep everyone warm without the need for a potentially dangerous campfire on a crowded campsite.
Off Grid Living
If you're channelling your inner Bill from The Last of Us or you're just looking to stick it to the man, then the Zendure Superbase V4600 is the perfect way to facilitate that. As we mentioned before, this beast has the wattage to power an entire house full of appliances for a couple of days on a full charge. So if you've stripped back to basics for your cabin in the wood, then this thing could see you through for a lot longer.
With its solar charging and stacking capabilities you can spend some serious time off the grid and truly escape the rat race without being cut off from civilisation. In fact, utilised in the correct manner and you could easily live for years without having to connect back to the grid and if you've got an EV, then you're even more set!
Final Thoughts
Right, there you have it, if that's not convincing you of why you need to buy the Zendure Superbase V4600 then I don't know what will!
If you're planning an epic RV adventure, escaping energy price hikes, getting off the grid, protecting against the unexpected or just enjoying a festival or camping trip in comfort, then the Zendure Superbase V4600 makes it easy. Its incredible technical features and innovation as well as its reassuring longevity make it a solid investment for anything your next adventure throws at you.
---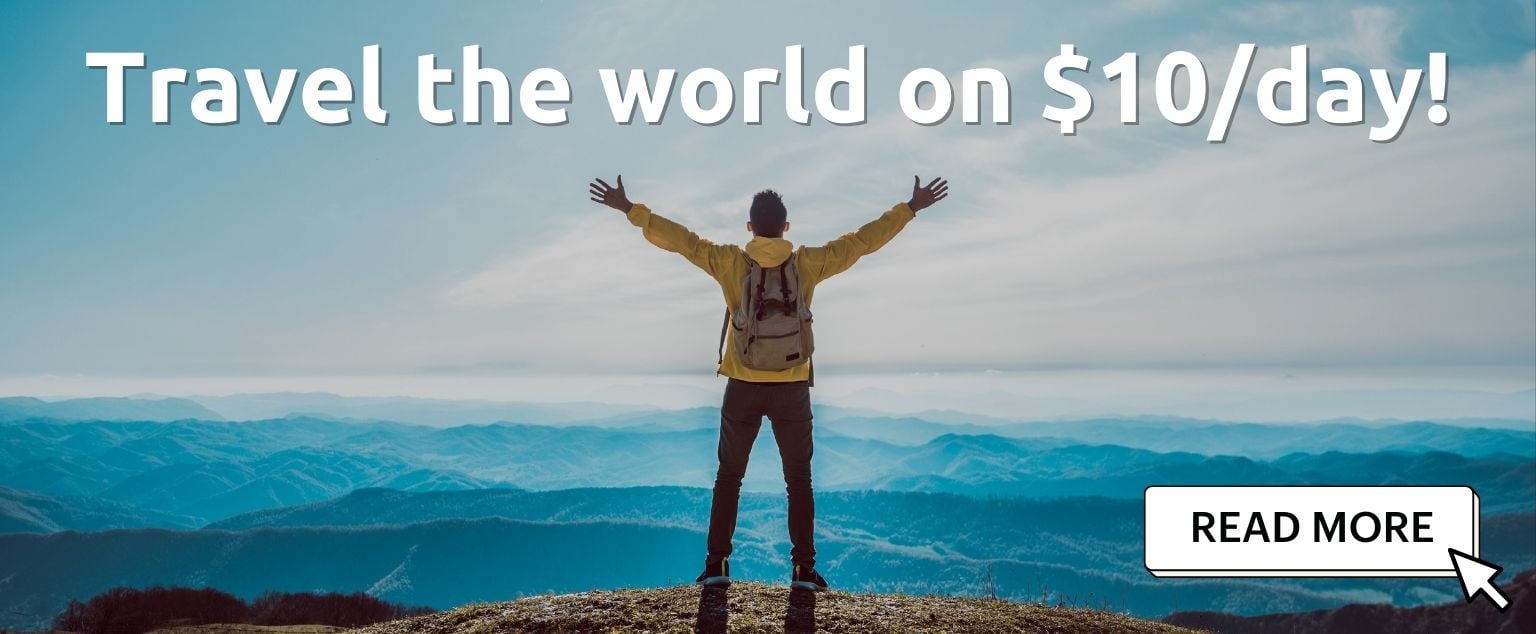 And for transparency's sake, please know that some of the links in our content are affiliate links. That means that if you book your accommodation, buy your gear, or sort your insurance through our link, we earn a small commission (at no extra cost to you). That said, we only link to the gear we trust and never recommend services we don't believe are up to scratch. Again, thank you!