Zagreb is the north-western capital city of Croatia. It has a long and fascinating history and has all the cultural landmarks to show for it. It's slightly off the tourist map compared to Croatia's more popular coastal towns. But, with its buzzing restaurants, Astro-Hungarian architecture, Gothic cathedral, and quieter streets, it's definitely a city that's worth visiting.
Airbnbs in Zagreb are a fantastic accommodation option for travelers. They offer the quiet, private feeling of staying in your own home while being located in and amongst the action.
We have sifted through and found the best Airbnbs in Zagreb and paired them with the incredible attractions and things to do in the city. Keep reading to find the perfect spot for you and tips on how to make the most of your Croatian holiday!
Quick Answer: These are the Top 5 Airbnbs in Zagreb
OVERALL BEST VALUE AIRBNB IN ZAGREB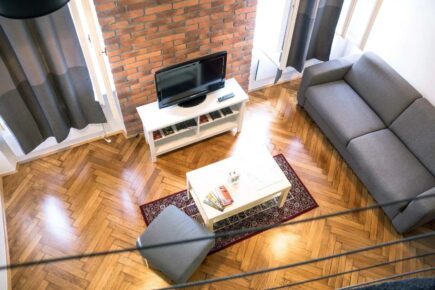 OVERALL BEST VALUE AIRBNB IN ZAGREB
Newly Renovated Loft
> $$
> 2 Guests
> Cable television
> Newly renovated
BEST BUDGET AIRBNB IN ZAGREB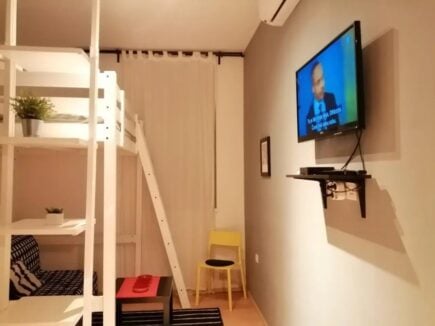 BEST BUDGET AIRBNB IN ZAGREB
Studio Apartment In The City Center
> $
> 2 Guests
> Tram stop in front of the building
> Colorful modern apartment
BEST AIRBNB FOR COUPLES IN ZAGREB
BEST AIRBNB FOR COUPLES IN ZAGREB
Charming Flat with High Ceilings
> $$
> 2 Guests
> Queen bed
> Romantic terrace
BEST AIRBNB FOR FAMILIES IN ZAGREB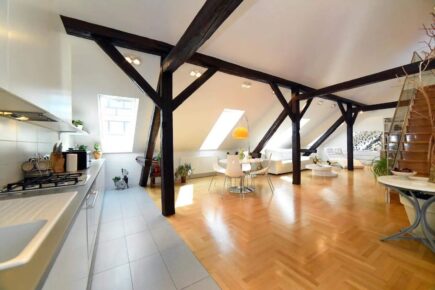 BEST AIRBNB FOR FAMILIES IN ZAGREB
Large Apartment Near Flower Square
> $$$
> 6 Guests
> Game console
> Pack 'n Play travel crib
OVER-THE-TOP LUXURY AIRBNB IN ZAGREB
OVER-THE-TOP LUXURY AIRBNB IN ZAGREB
Opulent 2 Bedroom Luxury Apartment
> $$$$
> 4 Guests
> Building elevator
> Opulent freestanding baths

Unlock Our GREATEST Travel Secrets!
Sign up for our newsletter and get the best travel tips delivered right to your inbox.
What to Expect from Airbnbs in Zagreb
Zagreb has all the characteristics of European cities. If you're backpacking in Croatia, you should really consider staying in Zagreb for more than just a couple of days to really take in the winding cobbled streets, 18th and 19th-century architecture, and bustling cafes that spill out onto the streets. So it's natural that the Airbnbs in the heart of the city are mostly private flats.
The 'entire place' stays are predominantly newly renovated. The common grey accents and modern furniture give the flats a clean feel. Many of the flats have parquet flooring or some variation of a wooden floor which brings in a warm and rustic finish.
Like any large city, space is real estate – and real estate is money. Meaning apartments are cozy in size. Airbnbs in Zagreb have optimized their size and that has resulted in quirks and lovable characteristics. Travelers can expect to find open loft rooms, lots of studio flats, and balconies to give an outdoor space. If a balcony is not on offer, the accommodations have large airy windows to make use of Croatia's sunshine and epic views.
Airbnbs give extreme privacy as guests have their own set of keys and the whole flat to themselves. They are also most often in the best tourist areas and are walking distance from the sites Zagreb is most famous for.
Loft Apartments In Central Zagreb
Zagreb has 17 city districts and it can be confusing to know which areas are the best for tourists to stay in. Trg Bana Josipa Jela?i?a (Ban Jelacic Square) is Zagreb's central square and is located in Donji Grad, the city's downtown pedestrian zone. Donji Grad and Gornji Grad (lower and upper town) are the best areas for travelers to stay.
Loft apartments are a great place to stay for travelers who want to be out and about in the city as much as possible. If exploring and discovering Zagreb is your main focus, then smaller sized loft apartments are perfect.
These apartments are also a good option for travelers who don't have cars and are keen to experience the city by foot.
Private Room In A Central Apartment
Private rooms in a shared apartment is another popular option. This Airbnb option is great for travelers who are budget conscious as they often come in at a lower price point.
Are you traveling alone and want a more social experience without the madness of a hostel? Then this is a great choice for you. Often owned and shared with a local, you will have company and someone to give you some advice on things to do and see.
Zagreb is a fairly small city and easily walkable. These private rooms are located close to the central square. The square offers great walking maps of the city so that you can easily navigate your way around. Or choose to get 'lost' in Zagreb and discover all its secrets.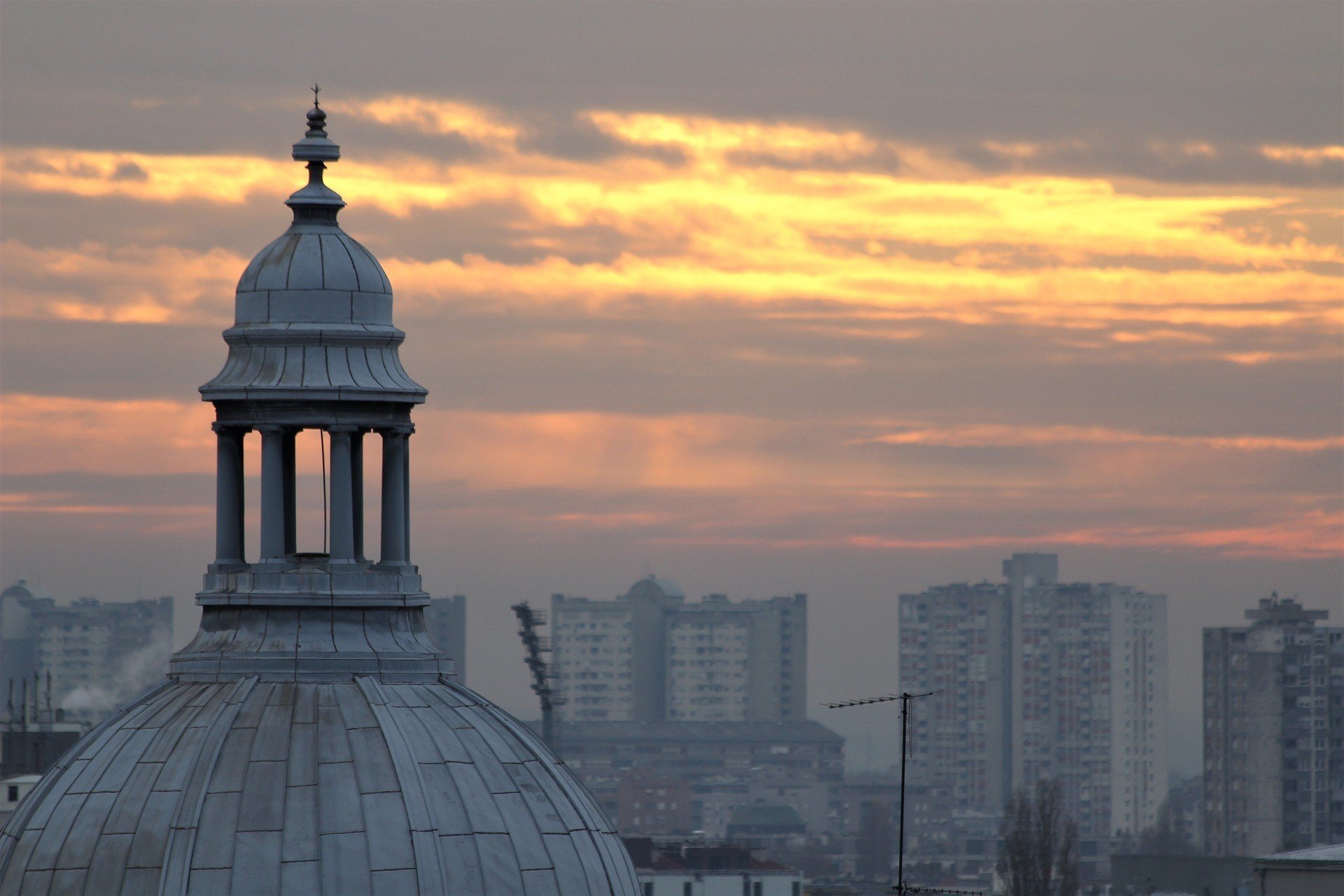 Entire Apartment In The Suburbs
Airbnbs give a home away from home experience for travelers. Airbnb's 'entire place' option gives travelers a whole apartment to themselves, equipped with all the facilities of a functioning household.
Vacationers can expect an equipped kitchen, cleaning products, air conditioning, and heating to make their stay functional and homely. Zagreb Airbnbs are the perfect option for holidaymakers who enjoy cooking, spreading out, and entertaining while they are on holiday.
An entire apartment in the suburbs of Zagreb is more spacious than the ones found in the city center. Their location means that these listings are very affordable but are just as incredible as city apartments. Vacationers who have a car or another mode of transport and don't hold as much importance to central location will love this option.
It is also a good choice for those big family and group holidays where you need a lot of space. Less worried about where you are and more about who you're with? Then a suburban house is for you.
Why Stay in an Airbnb
There are many amazing reasons to choose to stay in an Airbnb.
Privacy is one of the most stand-out reasons to choose an Airbnb in Zagreb. Search filters allow for guests to choose completely private accommodation. You can also choose self-check-in to have a completely independent experience.
Local knowledge and experience is another reason to choose an Airbnb. Hosts will often leave a pamphlet of their favorite things to do and see in the area. They also make themselves available for guests to ask questions and find out about local golden nuggets of information that you may otherwise miss.
Last-minute bookings are a great feature for travelers who are going into a new town and who haven't found any accommodation. Hosts can set their final available time and Airbnb will let you know about these properties for those spontaneous or dire moments.
Croatia can be expensive. However, Airbnbs are affordable and give travelers a quality stay for much less than upmarket hotels. Cheap deals can especially be found in local areas. Airbnb hosts also often give huge discounts (up to 40%) for longer rentals.
Airbnb offers experience bookings. Local businesses and individuals are able to advertise unique and exciting experiences for travelers to browse and shop. An Airbnb Experience is similar to a tour but is often for smaller groups with really special activities and a local who will share their favorite parts of their city with you.
The 15 Top Airbnbs in Zagreb
We have created a list of the very best Airbnbs in Zagreb for a variety of different traveling styles and needs. Have a look at our favorites to find what best suits you.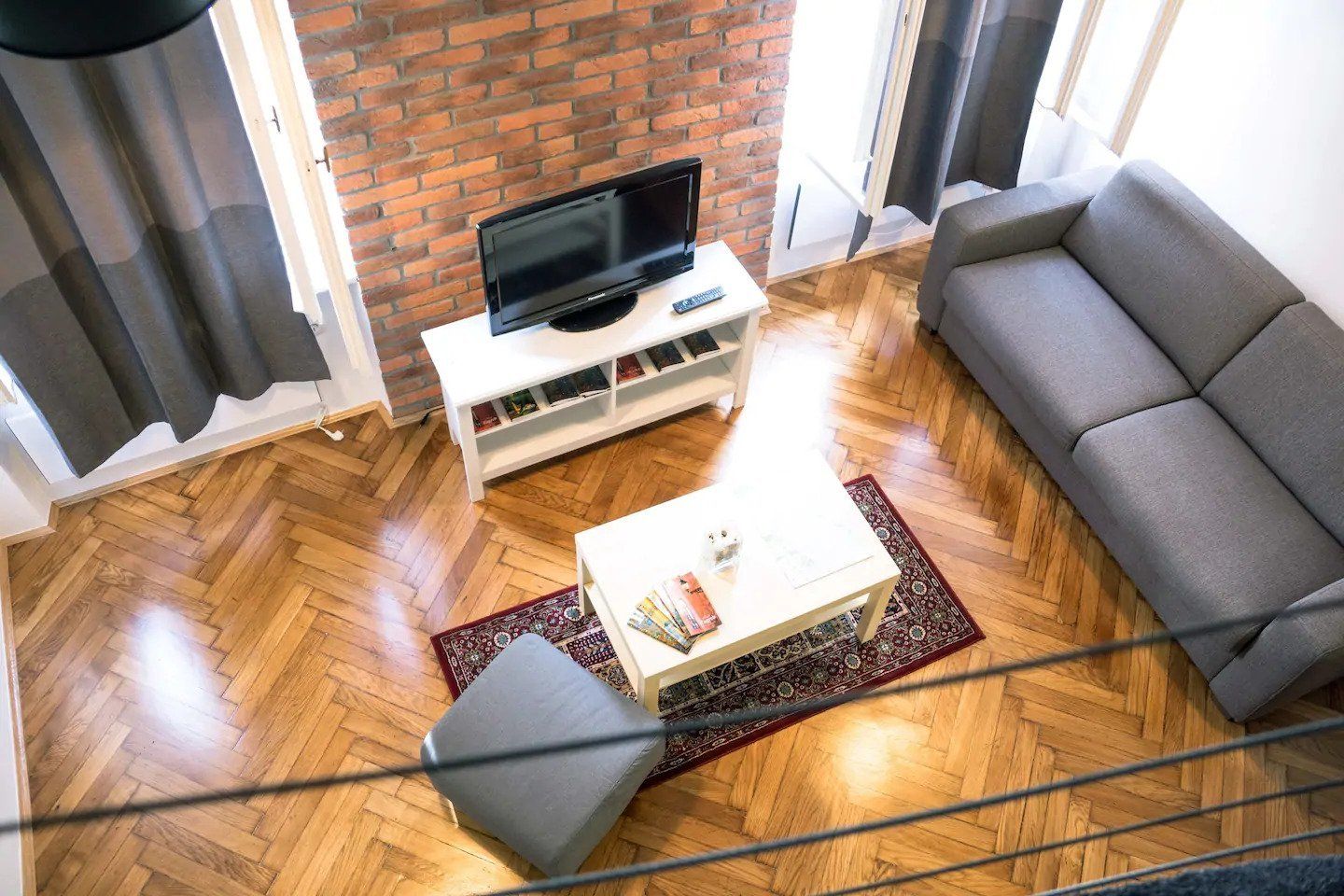 This newly renovated apartment is found in a charming 19th-century building. The perfect combination of Zagreb's famous romantic architecture with modern, fresh accommodation! Guests get both style and functionality at an affordable rate.
The flat is located just 150 meters from the popular and festive Ban Jelacic Square, the heart of Zagreb. Wander over to the statue of Ban Josip Jelacica which has a fascinating history. Or go buy fresh local produce from the Dolac market and prepare a truly Croatian meal in your fully equipped Airbnb kitchen.
This Airbnb in Zagreb has a novel loft bedroom with crisp white linen. The couch can be turned into a sleeper couch for a Christmas movie night in bed with cable television. The parquet floor and exposed brick accent wall give the flat a warm and rustic touch.
$
Tram stop in front of the building
2 Guests
Colorful modern apartment
Don't let the low price make you think that you are getting low quality! This cozy flat is packed with personality and bright colors. The studio apartment has been recently renovated in an innovative way to make every nook and cranny functional and fashionable.
The flat is located in the center of Zagreb. Take a short walk and discover the Croatian National Theatre with its gorgeous Neo-baroque daffodil-yellow exterior. The interior exudes opulence with gold, marble, and velvet finishes.
The apartment also comes with secure parking at an extra fee. If you don't have a car, the tram stop is just outside the building for ease and convenience.
2 Guests
Soft pastel color design
The Rainbow Central Studio apartment is the perfect spot for solo travelers. The space is cozy but has all you need for a comfortable and enjoyable stay. It has a cute pastel color palette with warm wooden accents. The bench styled along with the exposed beams is a great place to read and enjoy the view from the bedroom window.
Head over to the Museum of Hangovers for a memorable experience. Yup, you read correctly! An entire museum dedicated to travelers' most questionable memories, with collected objects to accompany their outlandish tales. Feel inspired after the interactive beer-goggle wearing, to head out onto the town and create your own stories!
Is This the Best Travel Pack EVER???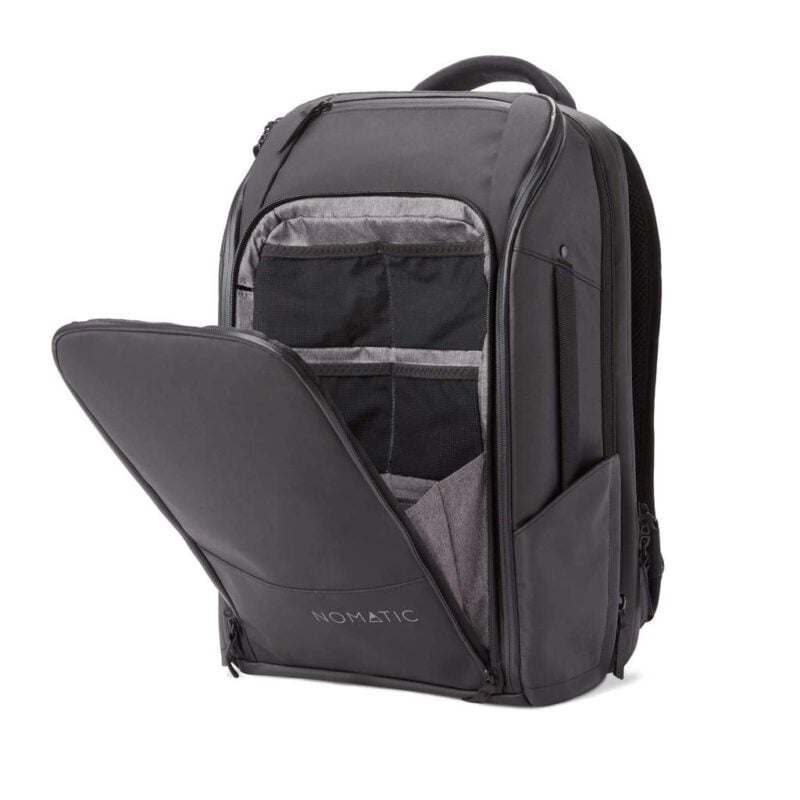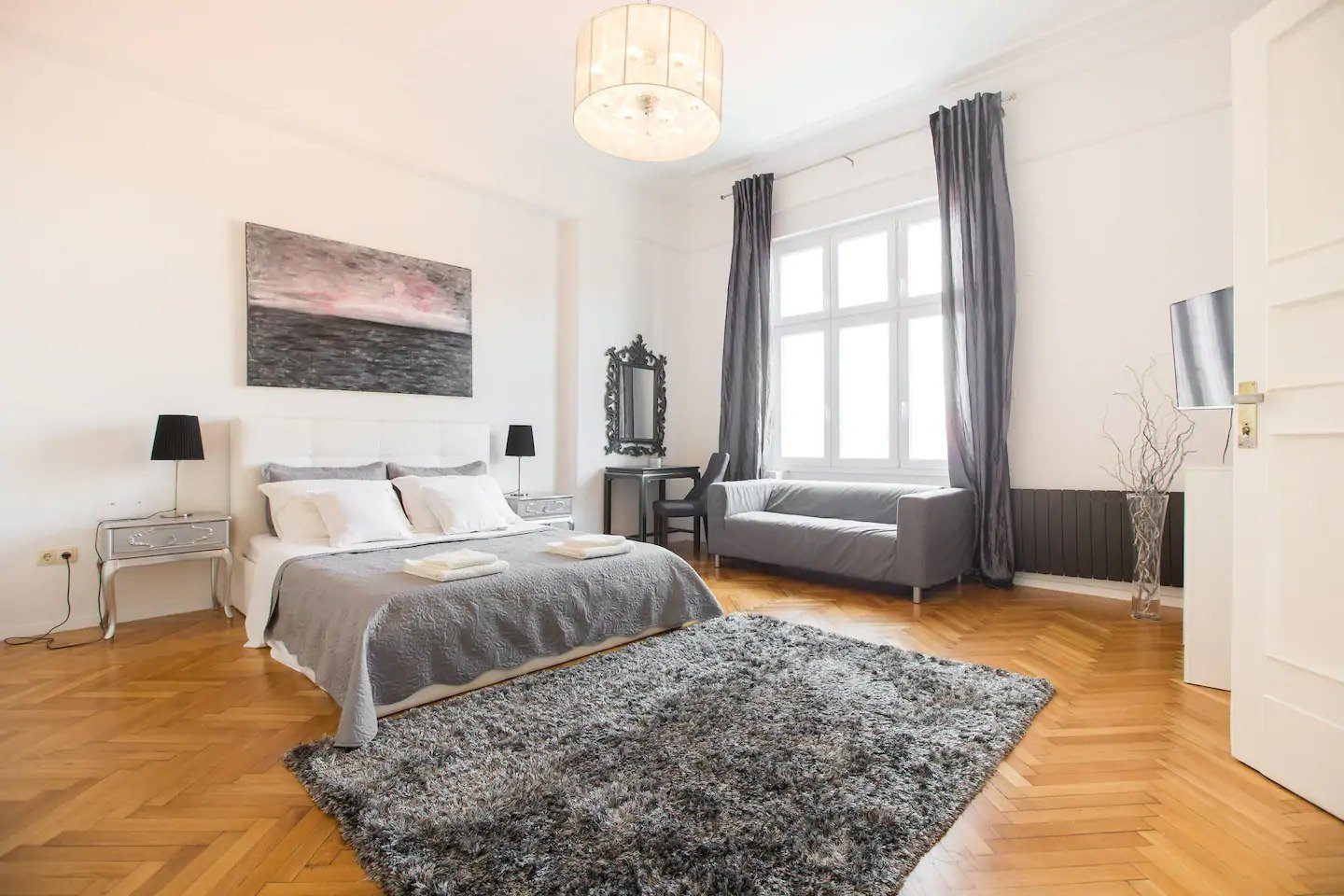 If you're after a romantic getaway with your significant other then this is the accommodation for you! The high ceilings and antique inspired furniture give this open and airy apartment a charming feel.
Prepare your morning coffee in the kitchenette and enjoy sipping it together on the balcony. The views of the surrounding 19th-century architecture will only sweeten the taste of your java.
The flat is close to Zagreb's famous Ilica street. The buzzing road is renowned for its electric energy. As one of the longest streets in Zagreb, Ilica has shops, restaurants, and cultural spots dotted all the way along its pavements. Be sure to check out Restoran Njummy for a hearty, authentically European meal!
6 Guests
Pack 'n Play travel crib
This large spacious apartment is the best Airbnb in Zagreb for families! There are extra sofa beds to sleep eight if your group is slightly bigger.
The accommodation is full of family-friendly features. There are window guards and an available crib if you have little ones. The large open-plan kitchen and living area is great to keep the family engaged and keep a watchful eye over the children.
The flat is a short walk from Zagreb's Flower Square. The whole family can take part in the Croatian tradition of dressing up in their best clothes and going to enjoy a drink on the sidewalk. The Orthodox of Holy Transfiguration is just off of the square for a cultural visit.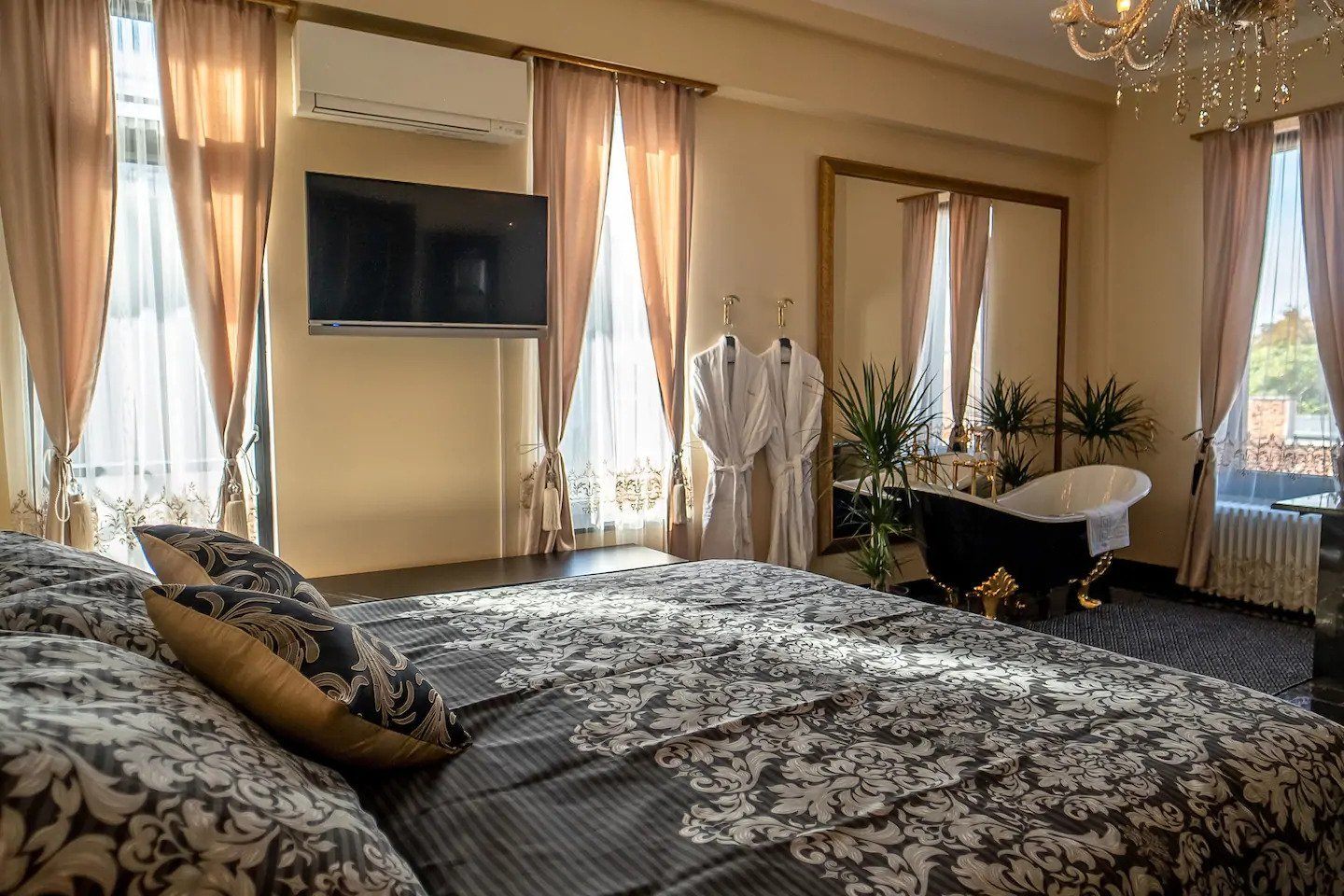 4 Guests
Opulent freestanding baths
An apartment as luxurious as this is a dangerous place to stay because you may never want to leave! There are marble, silk, gold, velvet and leather finishes throughout the suite giving a regal feel. As the best Airbnb in Zagreb for a lavish stay, this flat doesn't disappoint.
Enjoy pampering yourself with a soak in one of the two incredible freestanding baths. Or have breakfast in the sun on the spacious balcony. The Archeological Museum is a short 500-meter walk away. There are over 450 000 artifacts for tourists to admire and learn about!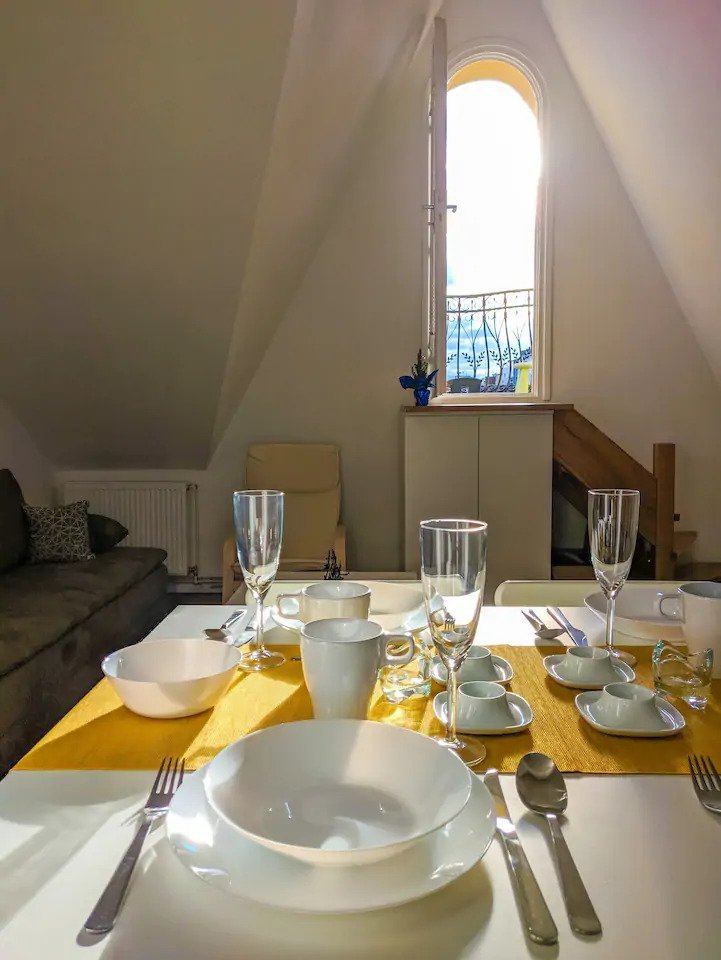 2 Guests
Located on Jelacic Square
This cozy apartment is packed with quirkiness and personality. Its location is incredible! It is not a one or two-minute walk from Jelacic Square but is actually on the famous quad. The small balcony, and its epic view, is reached with a few wooden steps leading up to an arched door which is in the middle of the wall.
The loft bedroom can be reached by interesting asymmetrical wooden stairs. The bed has a beautiful skylight above it to fill the accommodation with sunshine. Enjoy evening drinks at the vibey La Bodega bar just a few steps away from the flat.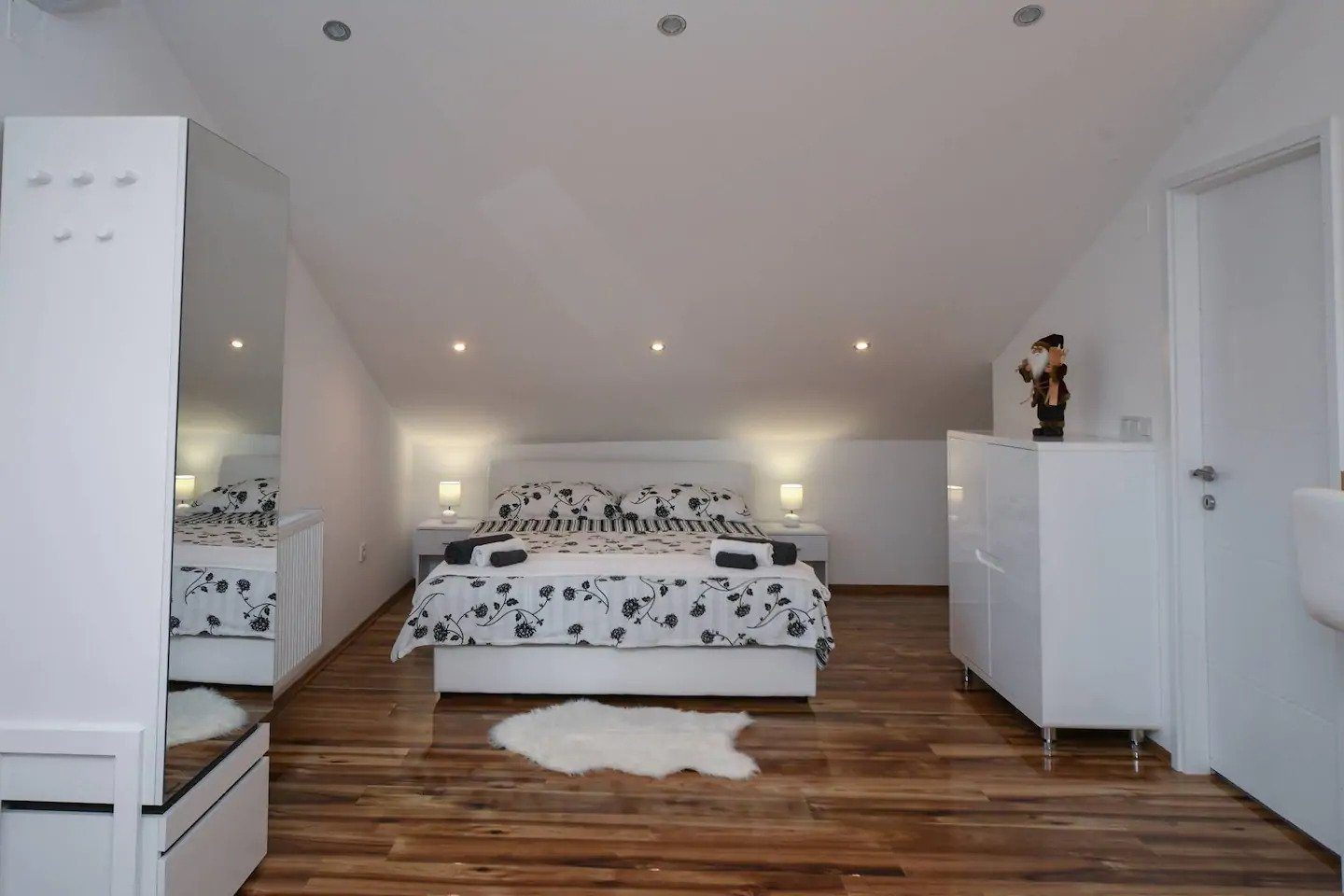 This private room is spacious and bright and in the center of Zagreb. It can comfortably sleep two guests but there is a third single bed for travelers who have a three man wolf pack. This room has a newly renovated private bathroom.
The large kitchen is a social space to meet other guests and have the opportunity to swop travel stories.
Take a brisk walk and explore King Tomislav Square. Its beautifully manicured gardens and water features make this cultural site a great place to enjoy the sunshine and learn about Zagreb's history!
4 Guests
Green park across the street
This chic modern monochromatic apartment is located in the quiet suburb of Tuškanac. The neighborhood is on the hills of the nearby Medvednica mountain. The forested area is peaceful and quiet. The park across the road is perfect for early morning and evening strolls.
There is a local shop nearby where you can buy delicious produce to put the fully-equipped kitchen to use. Make a delicious meal and enjoy it on the outside terrace!
Make your way into the city centre to enjoy a sunset at the Zagreb 360 Observation Deck at the Zagreb Neboder building. Located at the Square, enjoy taking in the panoramic views of the gorgeous historical city.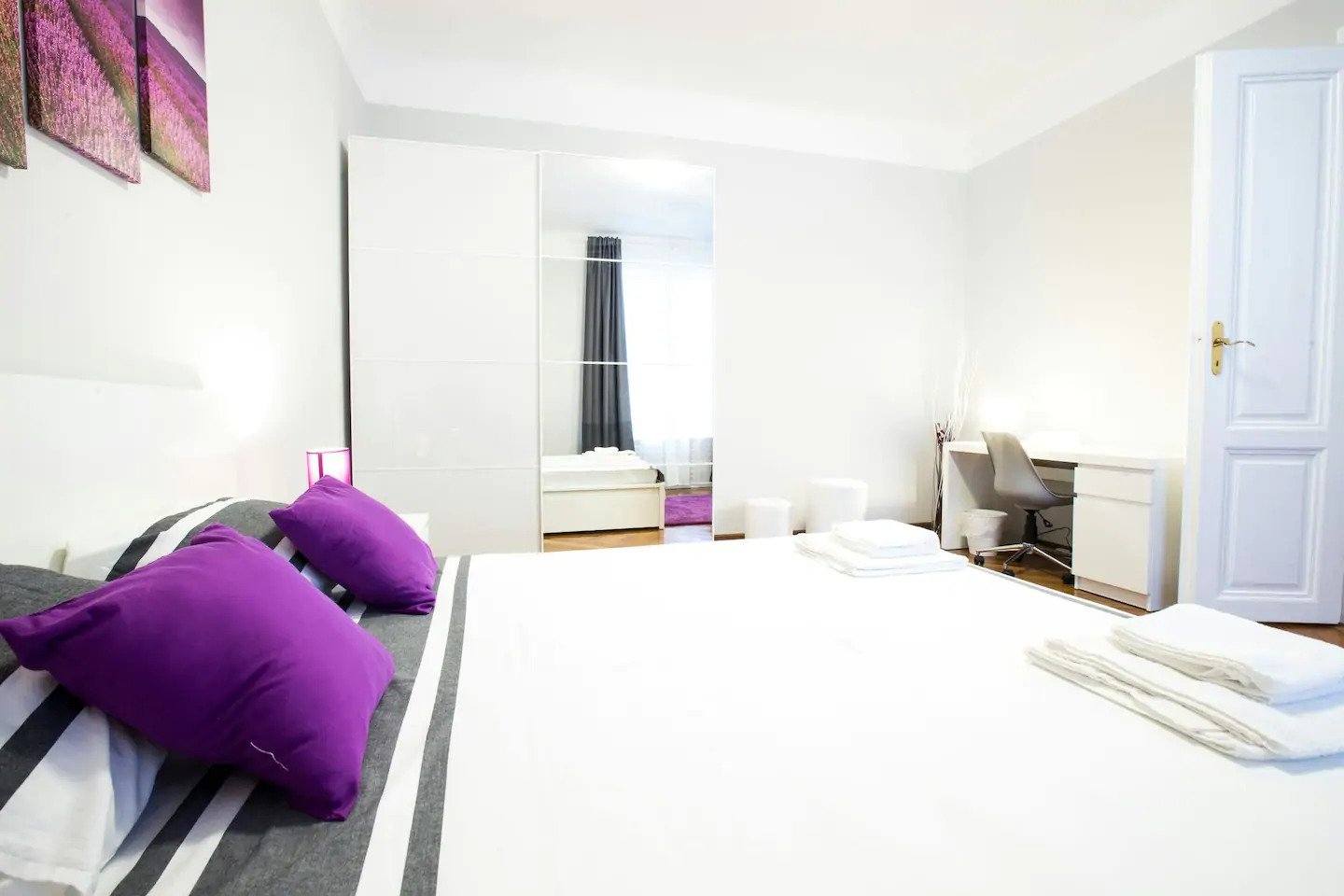 Digital nomads know how important it is to have a comfortable and quiet workspace in order to be productive while you're on the move. This Airbnb in Zagreb provides all of that! The laptop space is in the bedroom so you can close the large double doors and have the peace you need to make the most of your working day.
Once you have ticked off all of your work, you are a 30-second walk from great bars and restaurants. Check out Heritage for authentic Croatian cafe meals or RougeMarin for bistro-style food.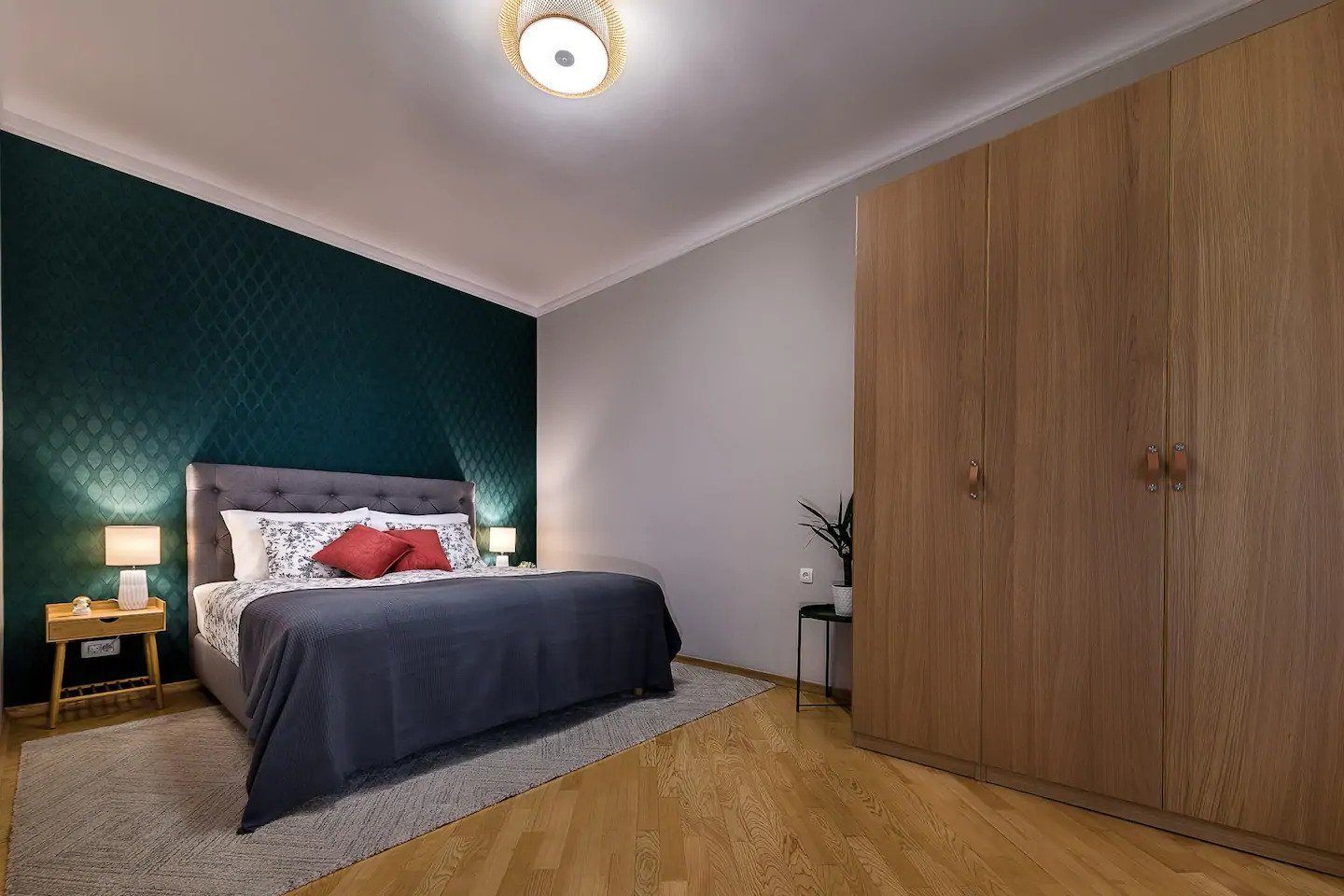 2 Guests
20% discount for month-long rentals
This Zagreb Airbnb provides everything you need to run a functioning household! The fully equipped kitchen with its breakfast bar and monochromatic Barcelona-inspired tiles is a warm and inviting place to prepare meals.
Just a short walk away is the Museum of Broken Relationships! An interesting collection of symbolic possessions and break up stories from all over the world. Visitors can contribute their stories to the museum and be a part of the collective journey of finding love.
$$
High-speed fiber-optic WiFi
2 Guests
Farmhouse style decor
Nothing says romance like an open-plan farmhouse-style kitchen! Imagine waking up in your comfortable queen-sized bed, popping the kettle on and making blueberry pancakes to enjoy at your breakfast bar or at the wooden dining table.
This apartment has all the cozy finishes to snuggle up and take in every moment of being with your partner. Take your pick from the large book selection and cozy up in the perfect wing-backed chair.
Take a romantic stroll to Maksimir Park with a picnic in hand. Find a quiet spot amongst the lush forest and enjoy the idyllic surroundings.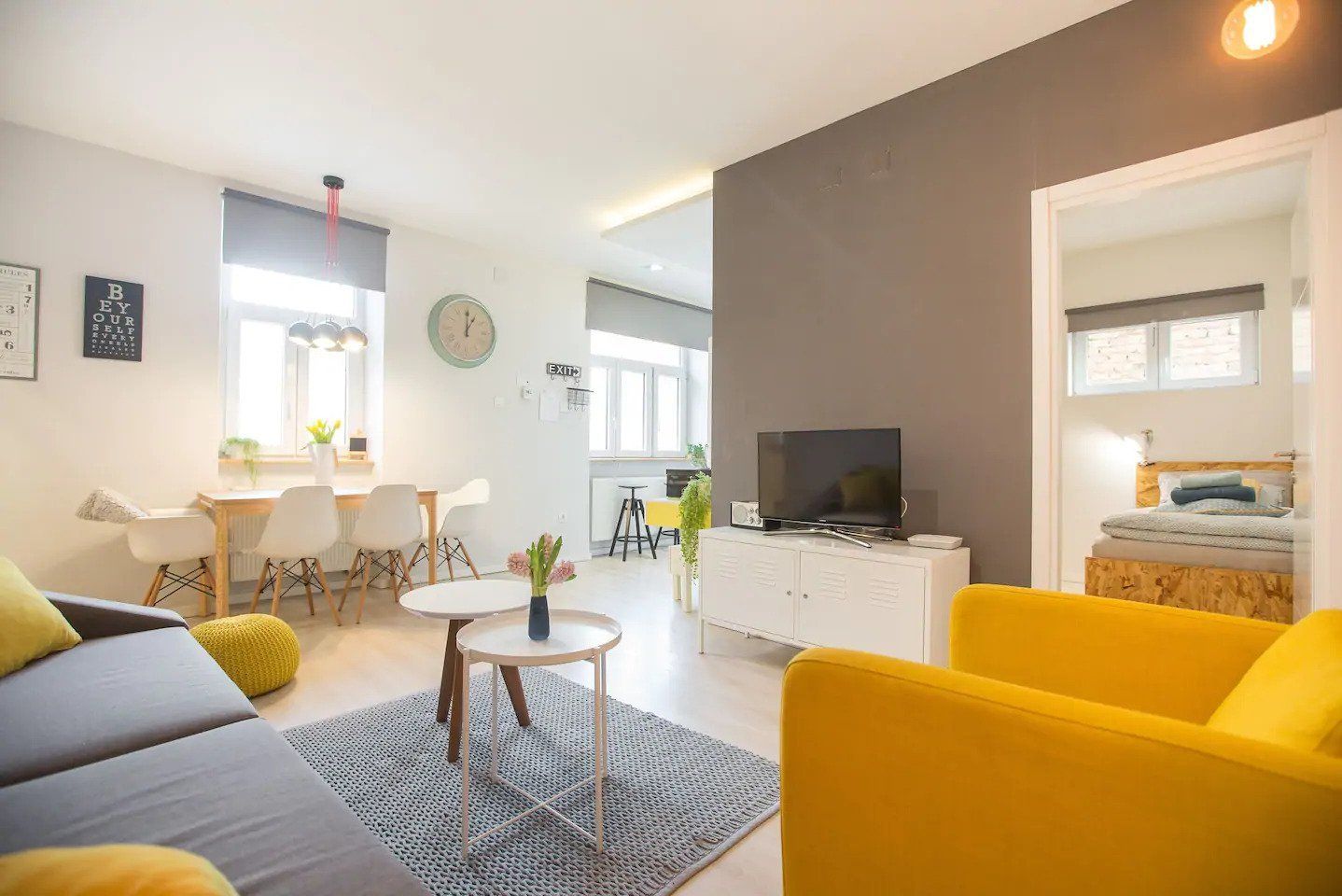 4 Guests
Bright chic yellow decor
So you and your friends have decided to go on an adventure together. This sleek and fresh apartment is the best Airbnb in Zagreb for the group!
Located right next to Cvjetni Square, there are plenty of vibey bars and restaurants for you to visit and enjoy. Check out Batak Grill for a delicious meal or head over to Stella Bar for a couple of drinks. Be sure to pick up a Licitar on your walk. UNESCO has recognized these red hearts as being a strong representative of northern Croatian culture!
This newly renovated Zagreb Airbnb is located inside a beautiful courtyard. The courtyard creates a quiet and peaceful environment in the bustling central location of the flat. The free parking space offered is secure and off-road.
Be sure to check out the Museum of Illusions for an unforgettable experience. Get lost in a maze of mirrors or stand on the ceiling in the Rotated Room. Take your children or simply let your inner kid come out and have your mind blown by the interactive displays!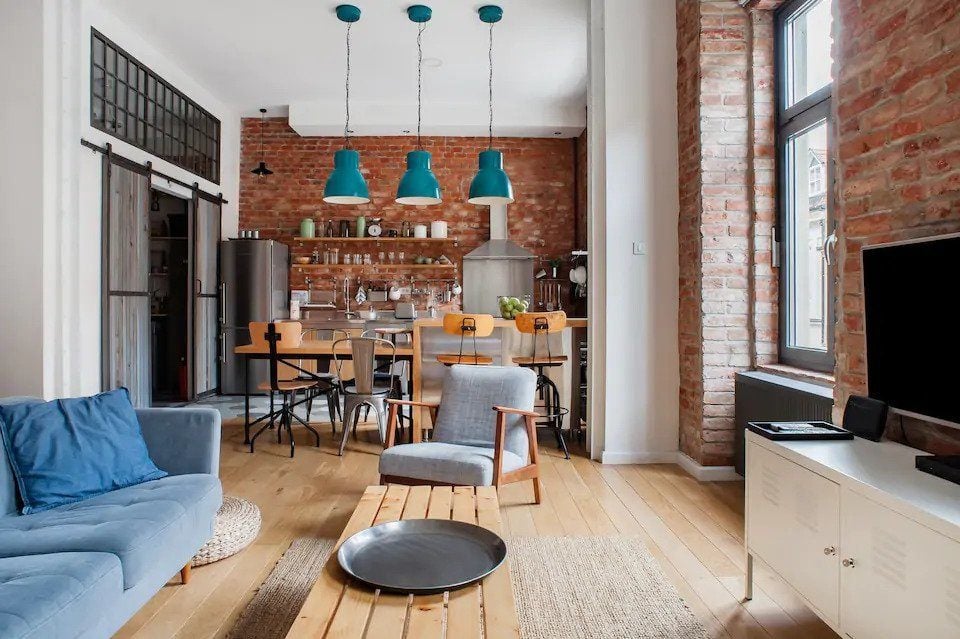 $$$
Fully equipped kitchen
This is an apartment that makes you feel right at home. But only if your home was cleaner, more chic, and had an urban edge! The space is roomy and has a distinctly industrial feel with exposed brick walls, shiny subway tile bathrooms, and a wooden and iron sliding door.
Spend an afternoon checking out the Zagreb Botanical Gardens. With over 11 acres of indigenous and exotic plants! Hours can be spent exploring the ponds, rock gardens, and French-style flower beds.
Top 5 Airbnb Experiences in Zagreb
Airbnb Experiences are activities and tours that are hosted by locals who create one of a kind activities. There are a wide variety of Experiences available. They range from physical activities like hiking and sightseeing to more relaxed ones like cooking classes.
We have picked the best Experiences in Zagreb for you to try out!
$38/person
2 hours
Up to 6 people
Zagreb is packed with historical landmarks and cultural sights. What better way to experience it than on an electric scooter. This tour is perfect for people who want to explore Zagreb in a fun and exciting way!
After a quick lesson to get everyone comfortable on an electric scooter you will set out to discover the city. Accompanied by a local, you will learn all of the fascinating history of Zagreb with refreshments along the way.
$123/person
10 hours
Up to 8 people
Plitvice Lakes is the ultimate nature immersion. If you love green forests, lakes, and waterfalls then this experience is for you. This UNESCO World Heritage Site is made up of 16 lakes interconnected with a series of waterfalls in a national park!
Guests will start their journey in the historic village of Rastoke. You will be shown the preserved watermills and the unique architecture of the area. Then you will continue along the river to enjoy the scenery.
$44/person
4.5 hours
Up to 10 people
Join the enthusiastic and knowledgeable Max on a historical tour with a twist. He will share quirky fun and interesting facts, legends, and historical events with you that you may never find on google.
You will have an authentic local experience finding delicious off-the-track restaurants and secret spots, (including a tunnel!), that will only enrich your time and stay in Zagreb.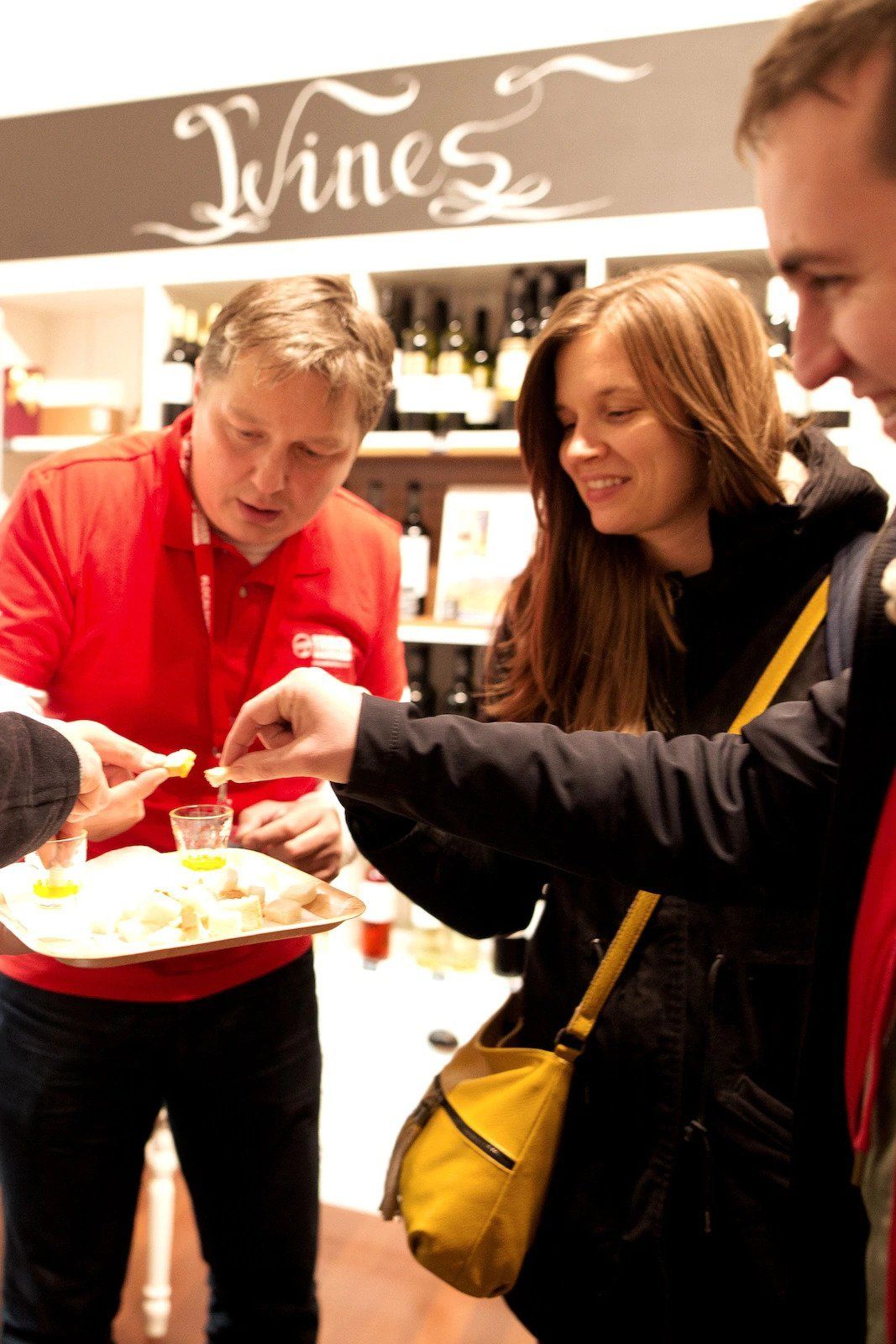 $56/person
2.5 hours
Up to 10 people
Discover the Croatian culture through their delicious food. The experience includes all the knowledge in the complete process from farm to table. You will meet and interact with farmers, local cheesemakers, and bakers!
After wandering through the local food markets, you will get to try favorite local restaurants that are off of the tourist map. While you're tasting away you will find out Croatia's interesting history and how it has affected their culinary traditions.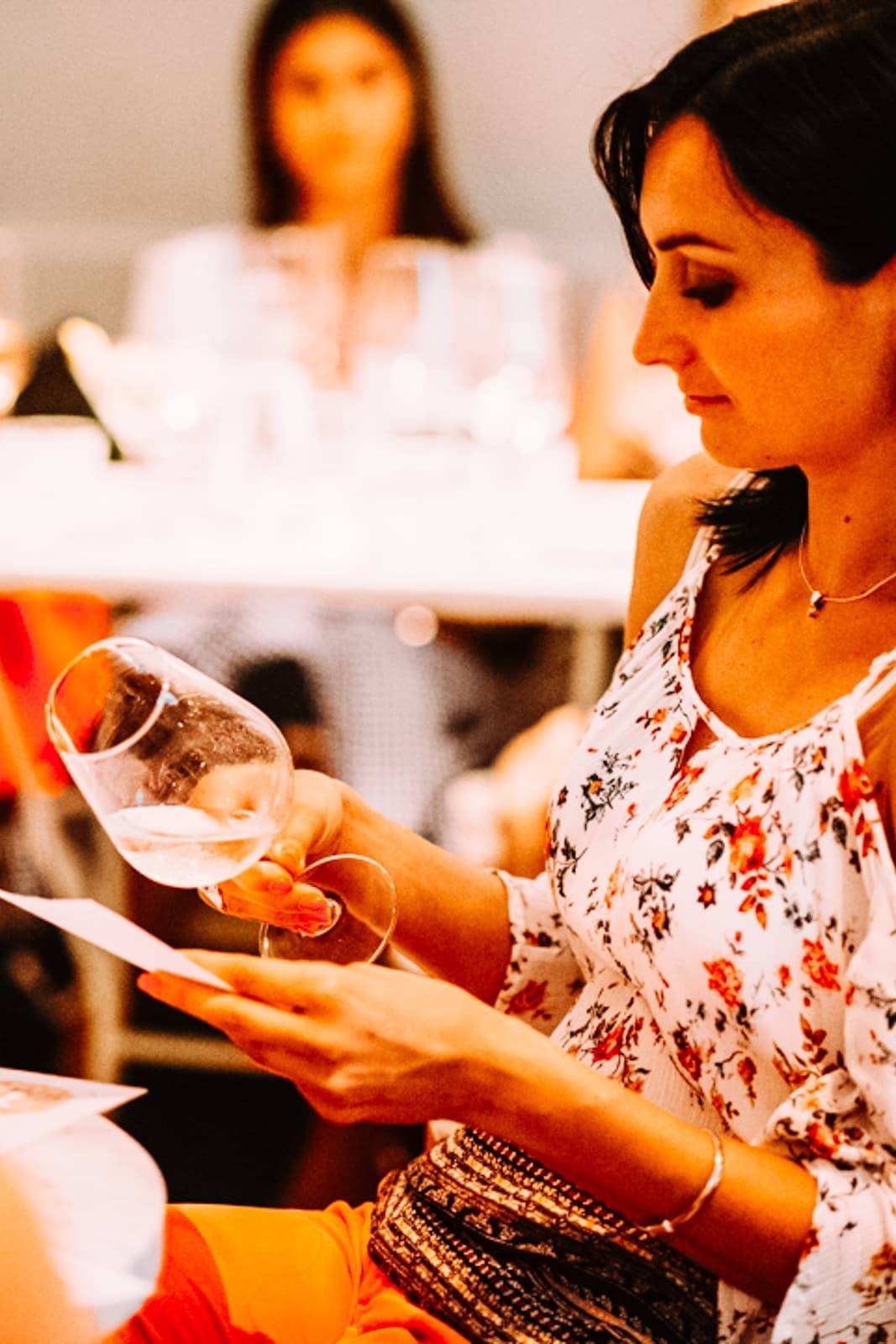 $38/person
1.5 hours
Up to 10 people
Zagreb has a buzzing nightlife and what better way to kick start your evening than with a wine tasting?! Participants will have an introduction to some of the best Croatian wines and have a short presentation about the country's wine regions.
The sommeliers will tell you all about the secrets of the wines and give you some fascinating history. The wine is accompanied by quality authentic Croatian snacks.
Zagreb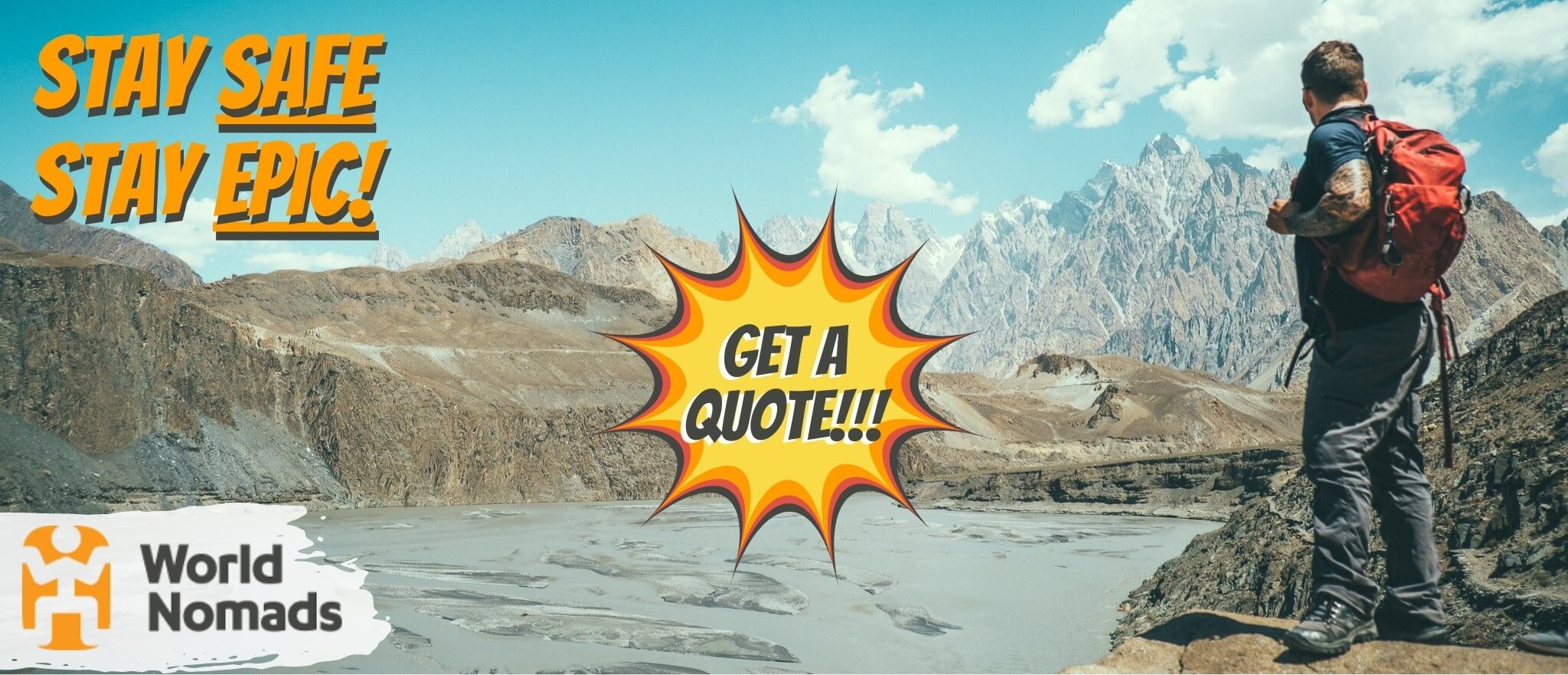 World Nomads' mission is to support and encourage travellers to explore their boundaries. They offer simple & flexible travel insurance, and safety advice to help you travel confidently.
They've been doing it since 2002 – protecting, connecting, and inspiring independent travellers just like you.
Get a quote below or read our in-depth review!
World Nomads provides travel insurance for travelers in over 100 countries. As an affiliate, we receive a fee when you get a quote from World Nomads using this link. We do not represent World Nomads. This is information only and not a recommendation to buy travel insurance.
Final Thoughts on Zagreb Airbnbs
Croatia is a beautiful country. While coastal towns like Dubrovnik and Split often get all the attention, Zagreb should not be missed. The Airbnbs in Zagreb are top class. All of the accommodation on this list is newly renovated, stylish, functional and in a prime location.
Staying in the best Airbnb in Zagreb for your needs will make your holiday that much more comfortable. Giving you that home away from home feeling!
A reminder that if you're taking a trip out of your home country, travel insurance is always a good idea.
---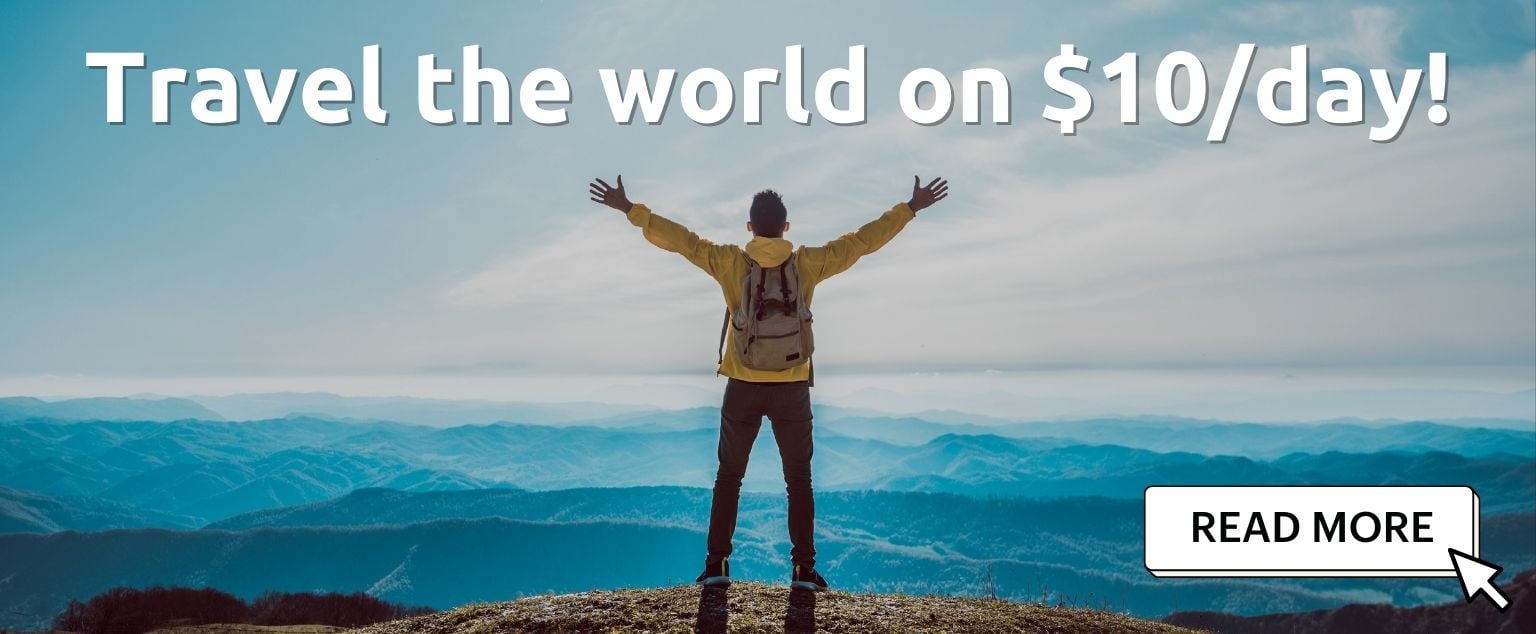 And for transparency's sake, please know that some of the links in our content are affiliate links. That means that if you book your accommodation, buy your gear, or sort your insurance through our link, we earn a small commission (at no extra cost to you). That said, we only link to the gear we trust and never recommend services we don't believe are up to scratch. Again, thank you!